A Week in Mexico
(7 Days)
Mexico City, San Miguel de Allende
Mexico: City & Sea
(9 Days)
Mexico City, Riviera Maya
Highlights of Mexico
(10 Days)
Oaxaca, Mexico City & Teotihuacan, San Miguel de Allende
Best of Mexico City
(5 Days)
Culinary Tour of Mexico
(10 Days)
Oaxaca, Puebla, Mexico City
Art, Crafts & Design of Mexico
(9 Days)
Mexico City, Oaxaca
Romantic Mexico
(11 Days)
Riviera Maya, San Miguel de Allende, Mexico City & Teotihuacan
Best of the Yucatan: Merida & Riviera Maya
(8 Days)
Merida & Chichen Itza, Riviera Maya
Mexico's Colonial Heartland
(14 Days)
Zacatecas, Guadalajara, Morelia & Patzcuaro, Guanajuato, San Miguel de Allende & Queretaro
Family Tour of Mexico: Best of the Riviera Maya
(7 Days)
Riviera Maya with Tulum & Chichen Itza
Best of Los Cabos
(7 Days)
Los Cabos
Journey Through Mexico
(16 Days)
San Miguel de Allende, Mexico City & Teotihuacan, Puebla, Oaxaca, Merida, Riviera Maya
Culture & Wellness Tour of Mexico
(11 Days)
Mexico City, Merida, Riviera Maya (Maroma, Playa del Carmen or Tulum)
Mexico's Colonial Heartland
(14 Days - Departs Daily on a Private Basis)
Zacatecas, Guadalajara, Morelia & Patzcuaro, Guanajuato, San Miguel de Allende & Queretaro
This private tour is perfect for travelers interested in Mexico's colonial towns. Many are UNESCO-listed and feature beautiful architecture, history and great natural beauty, though each retains its own culture and local flavor.

Begin in stately Zacatecas, perhaps the most beautiful of Mexico's silver mining towns and a UNESCO World Heritage site. With your private guide, learn about the city's important revolutionary history and see its well-preserved urban design and grand pink-stone architecture, including the intricately carved facade of the cathedral. Visit former convents and monasteries that now house some of Mexico's most interesting museums, such as Museo Pedro Coronel, which displays an excellent collection of pre-Hispanic art, and Museo Rafael Coronial, including the world's largest collection of masks. Explore a silver mine and ride a cable car across the entire city to fully appreciate its dramatic setting in a narrow valley. You might also like to browse for local products made from silver, gold and precious stones. Accommodation is at a luxury hotel that was once a bullring.

Next, transfer to Guadalajara, stopping en route to tour the charming town of Aguascalientes. Continue to Guadalajara, a sophisticated modern city that is also home to tequila, mariachi music and the wide-brimmed sombrero. During your time here, take a privately guided tour of the historic center to appreciate the city's beautiful colonial architecture. Visit the cathedral and the plazas that surround it on all four sides, each filled with fountains, monuments and public art. See murals by Jose Clemente Orozco in the Hospicio Cabanas, a UNESCO World Heritage Site. If desired, also visit colorful markets and top museums like the Museo Regional de Guadalajara. Explore Guadalajara's most interesting neighborhoods, including fashionable Chapultepec and upscale Zapopan; the Tonala and Tlaquepaque districts offer some of the best craft and folk-art shopping in Mexico. One day, enjoy a private excursion to the tequila region to learn how this fiery drink is made. In the evenings, sample Guadalajara's excellent cuisine at the city's top restaurants and perhaps listen to mariachi bands perform in the Plaza de los Mariachis. If desired, Artisans of Leisure can arrange tickets to a performance of the Ballet Folklorico or Jalisco Philharmonic.

Continue to Morelia, a well-preserved, UNESCO-listed city with an aristocratic Spanish heritage in the lush state of Michoacan. With your private guide, explore the picture-perfect historic center. See the cathedral and the Baroque aqueduct that traverses the city, visit leafy parks and plazas, sit at a sidewalk cafe in the Jardin de las Rosas, and stroll down "Romance Alley," with its fountains, bougainvillea and pink stone buildings. If desired, browse for local sweets in the Mercado de Dulces and handicrafts at the Casa de las Artesanias, or visit one of Morelia's interesting museums, dedicated to Mexican masks, Michoacan history, colonial art, or Jose Maria Morelos, a hero of Mexican independence. One day, enjoy a private excursion to Patzcuaro, a picturesque village rooted in Indian tradition and home to the Day of the Dead festival. Take a private tour of local indigenous villages specializing in crafts such as ceramics, copper, musical instruments and more. If desired, also visit the Monarch Butterfly Reserve.

Spend the next three nights in Guanajuato, once the most important silver-producing town in the world. Today it's known for its Baroque architecture, large university, European feel and romantic atmosphere. Its colorful colonial buildings sprawl up the hillsides that surround the town. During private touring, enjoy charming plazas, cafes, markets and narrow cobbled alleys such as the "Callejon del Beso" ("Alley of the Kiss"). Visit UNESCO-listed Baroque and neoclassical buildings and churches including La Compañía and La Valenciana, and see the city's unique underground streets. Also visit the house where Diego Rivera was born, now an interesting museum. Depending on timing, you might like to join an evening callejoneada, where roving musicians in traditional costumes sing songs about local myths and legends. One day, visit nearby Dolores Hidalgo to learn about Mexican independence, browse for Talavera pottery and taste the delicious local ice cream.

End your tour in artsy San Miguel de Allende, best known for its cobblestone backstreets lined with colorful colonial architecture, historic churches, galleries and crafts shops. See the town's highlights during private touring. Visit churches such as the neo-Gothic La Parroquia, churrigaresque Templo de San Francisco and baroque Oratorio de San Felipe Neri; stroll through the popular main square, known as El Jardin; and see historic mansions like the Inquistor's House and Casa de Allende. Visit El Charco del Ingenio, a beautiful botanical garden; Fabrica la Aurora, a former factory that's now filled with shops, galleries and artists' studios; and the Santuario de Atotonilco, with its UNESCO-protected murals. If your timing is right, also visit the weekly El Tianguis food market. Artisans of Leisure can also make appointments to visit artists' homes, studios and private folk art collections. If desired one day, take a private excursion to beautiful Queretaro, known for its plazas, colonial palaces and gardens, stately monasteries and lively atmosphere. Upon request, Artisans of Leisure can also arrange activities such as cooking lessons, spa appointments, art workshops or wine tastings and excursions to local vineyards.
Itinerary Overview
Day 1

Arrive Zacatecas
Private arrival transfer to hotel for 2 nights. Afternoon private introductory tour

Day 2

Zacatecas & environs
Full-day private tour

Day 3

Zacatecas – Guadalajara
Private transfer to Guadalajara for 3 nights, with touring of Aguascalientes en route

Day 4

Guadalajara & Tequila
Morning private city tour. Afternoon private excursion to tequila region

Day 5

Guadalajara
Full-day private tour, including crafts shopping in Tlaquepaque and Tonala

Day 6

Guadalajara – Morelia
Private transfer to Morelia for 2 nights. Afternoon private tour

Day 7

Morelia & Patzcuaro
Full-day private excursion to Patzcuaro and local craft villages

Day 8

Morelia – Guanajuato
Private transfer to Guanajuato for 3 nights. Afternoon private tour

Day 9

Guanajuato
Full-day private tour

Day 10

Guanajuato & Dolores Hidalgo
Full-day private tour, including excursion to Dolores Hidalgo

Day 11

Guanajuato – San Miguel de Allende
Private transfer to San Miguel de Allende for 3 nights. Afternoon private walking tour

Day 12

San Miguel de Allende
Half-day private tour

Day 13

San Miguel de Allende & Queretaro
Half-day private excursion

Day 14

San Miguel de Allende – Depart Leon or Mexico City
Private airport transfer
Hotels
Zacatecas:
Quinta Real Zacatecas
Guadalajara:
Quinta Real Guadalajara
Morelia:
Villa Montana
Guanajuato:
Villa Maria Cristina
San Miguel de Allende:
Rosewood San Miguel de Allende or
Belmond Casa de Sierra Nevada
Cost
| | |
| --- | --- |
| $16,390 | Per person (double occupancy) |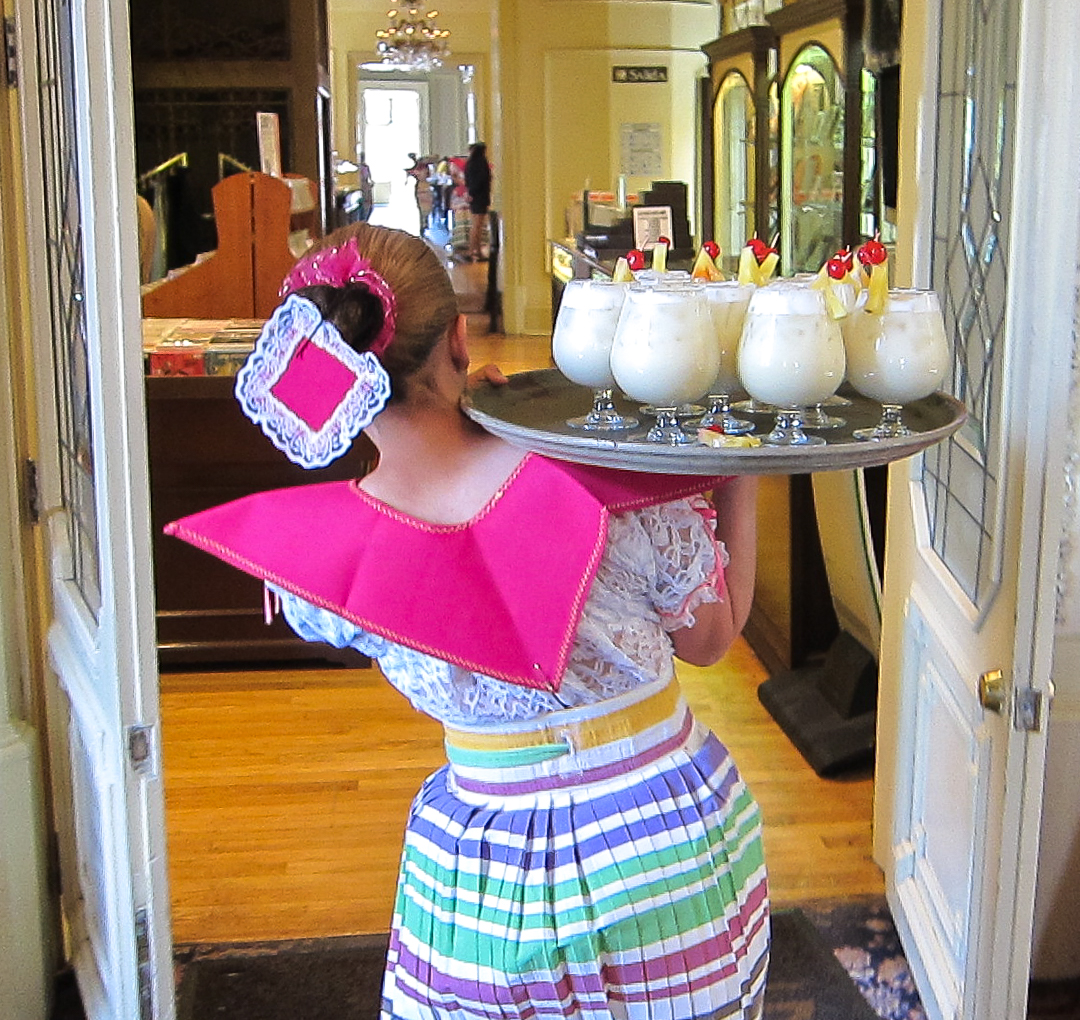 A Week in Mexico
(7 Days)
Mexico City, San Miguel de Allende
Mexico: City & Sea
(9 Days)
Mexico City, Riviera Maya
Highlights of Mexico
(10 Days)
Oaxaca, Mexico City & Teotihuacan, San Miguel de Allende
Best of Mexico City
(5 Days)
Culinary Tour of Mexico
(10 Days)
Oaxaca, Puebla, Mexico City
Art, Crafts & Design of Mexico
(9 Days)
Mexico City, Oaxaca
Romantic Mexico
(11 Days)
Riviera Maya, San Miguel de Allende, Mexico City & Teotihuacan
Best of the Yucatan: Merida & Riviera Maya
(8 Days)
Merida & Chichen Itza, Riviera Maya
Mexico's Colonial Heartland
(14 Days)
Zacatecas, Guadalajara, Morelia & Patzcuaro, Guanajuato, San Miguel de Allende & Queretaro
Family Tour of Mexico: Best of the Riviera Maya
(7 Days)
Riviera Maya with Tulum & Chichen Itza
Best of Los Cabos
(7 Days)
Los Cabos
Journey Through Mexico
(16 Days)
San Miguel de Allende, Mexico City & Teotihuacan, Puebla, Oaxaca, Merida, Riviera Maya
Culture & Wellness Tour of Mexico
(11 Days)
Mexico City, Merida, Riviera Maya (Maroma, Playa del Carmen or Tulum)
We loved Mexico. Thank you for organizing such a great guide. We really appreciated all of the Artisans of Leisure touches and special connections. Well done!
~ L.S., New York, NY
This was one of my favorite trips to Mexico. Thank you for coordinating everything. The guide was great.
~ D.H., Los Angeles, CA
We loved Mexico. The resort you arranged on the Riviera Maya was terrific and we can't wait to go back. Thanks also for the restaurant reservations. We particularly loved your suggestion for the fish restaurant on the beach… it was our favorite meal of the trip!
~ W.S., New York, NY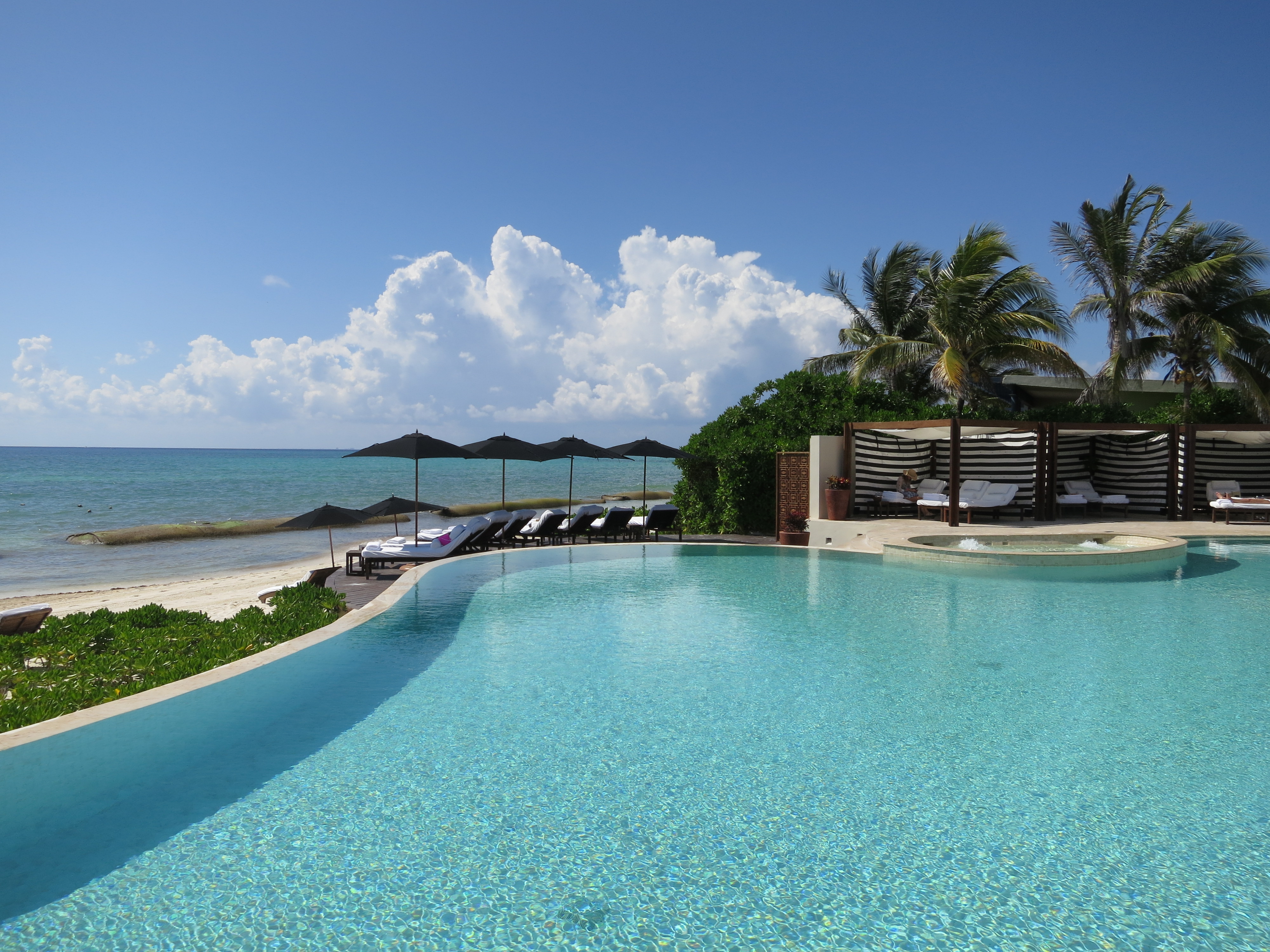 Recommended by:
Departures
Conde Nast Traveler
The New York Times
Wall Street Journal
Travel + Leisure
Town & Country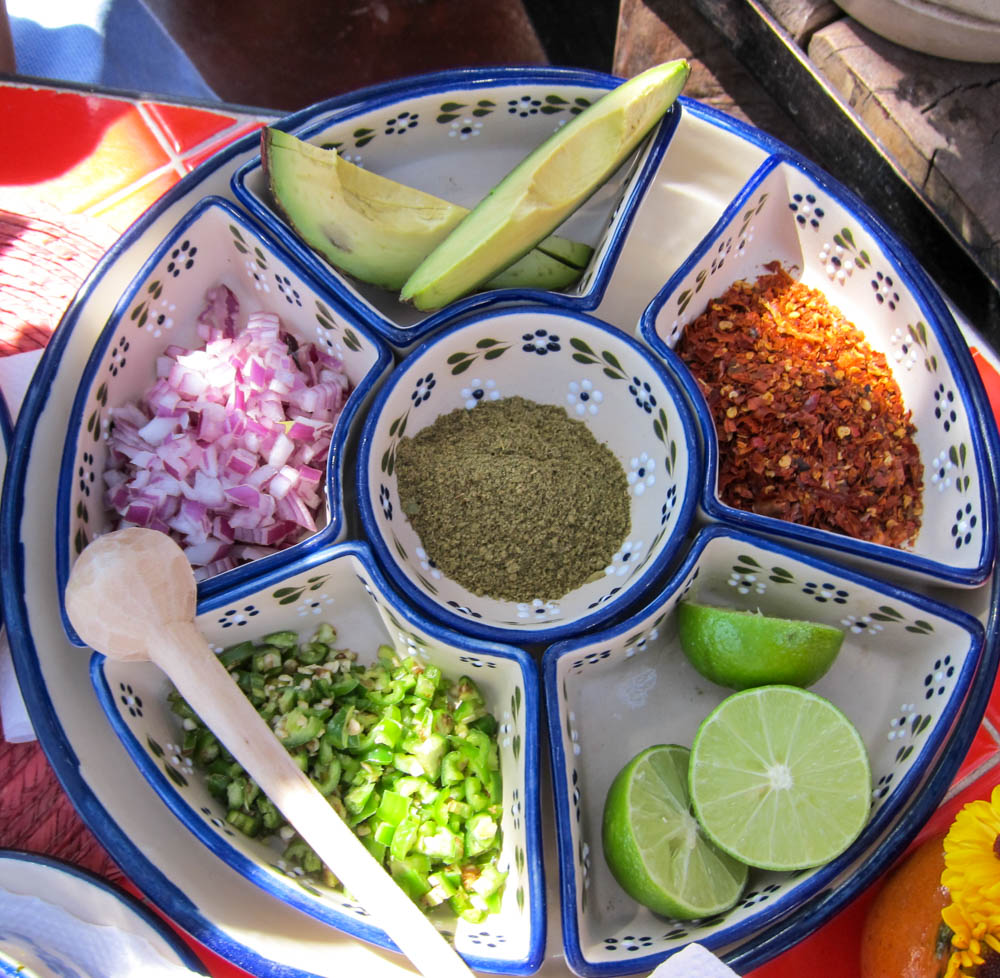 Luxury, Food & Culture in the Riviera Maya, Mexico
Mexico City & San Miguel de Allende for Art and Food Lovers
Experience Clase Azul Tequila in Mexico
Luis Barragan: Modern Architecture in Mexico City
A Memorable Meal at Cetli in Tulum
Favorite Restaurants: El Cardenal in Mexico City
A Conversation with Chef David Sterling of Los Dos, Mexico's Acclaimed Cooking School