February 15, 2011
Mexico City & San Miguel de Allende for Art and Food Lovers
We recently returned from a private Mexico tour of Mexico City and San Miguel de Allende that focused on the best in local art and food.
We began in Mexico City, a fantastic destination for travelers interested in some of the country's best cultural and culinary attractions.
The Museo de Arte Popular in Mexico City contains an incredible collection of colorful Mexican folk art and crafts. Kites fill the space above the enclosed courtyard.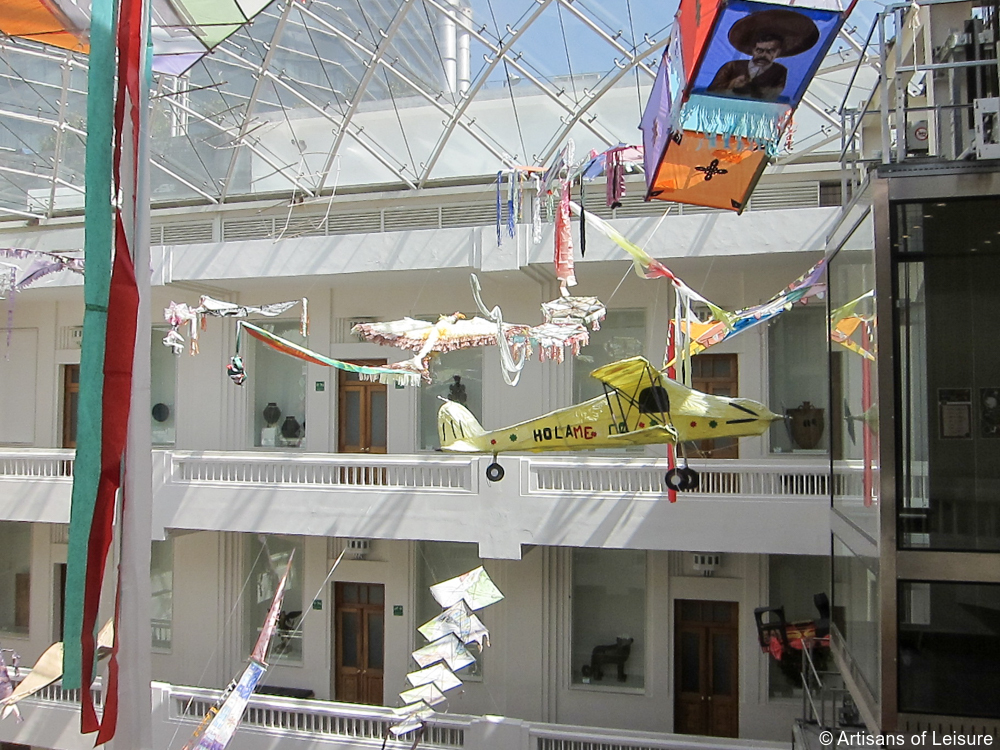 A beautiful Tree of Life sculpture was displayed inside the museum.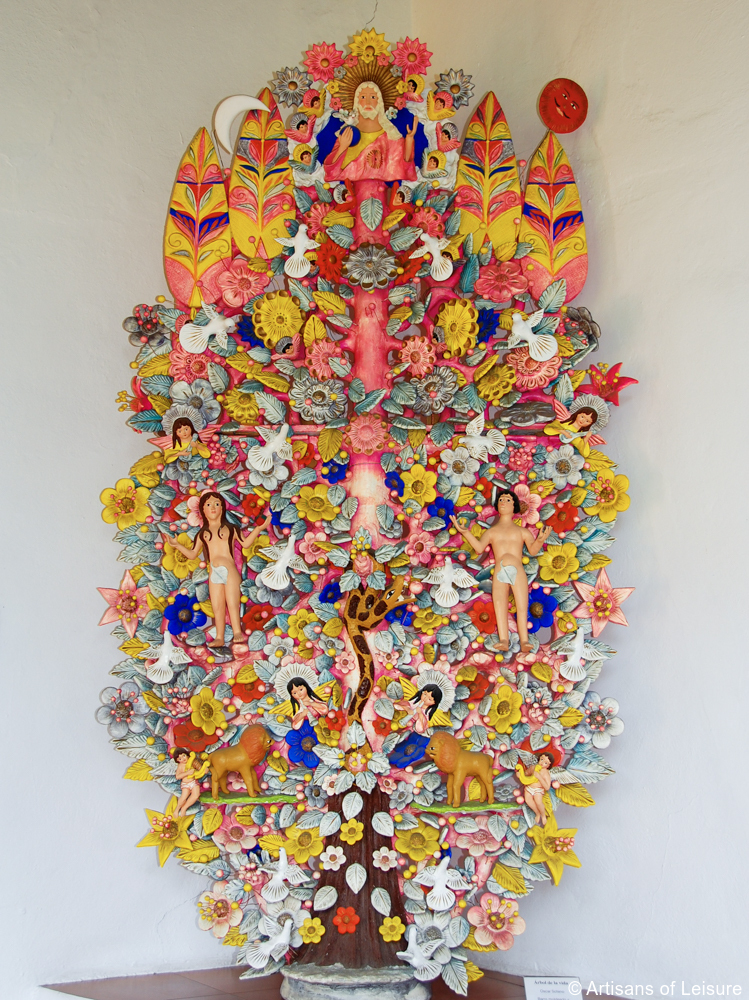 The museum gift shop is one of the best places in Mexico to purchase high-quality, artisan-made items.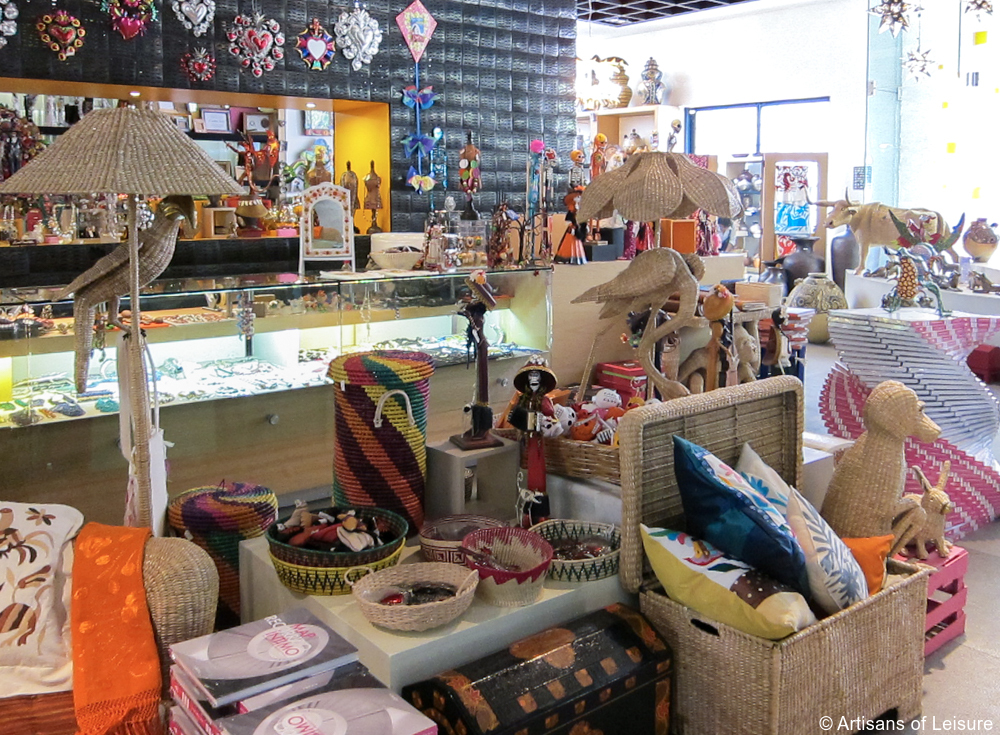 The magnificent Palacio de Correos de Mexico (Postal Palace) was built in the early 20th century in an eclectic style and is still a working post office.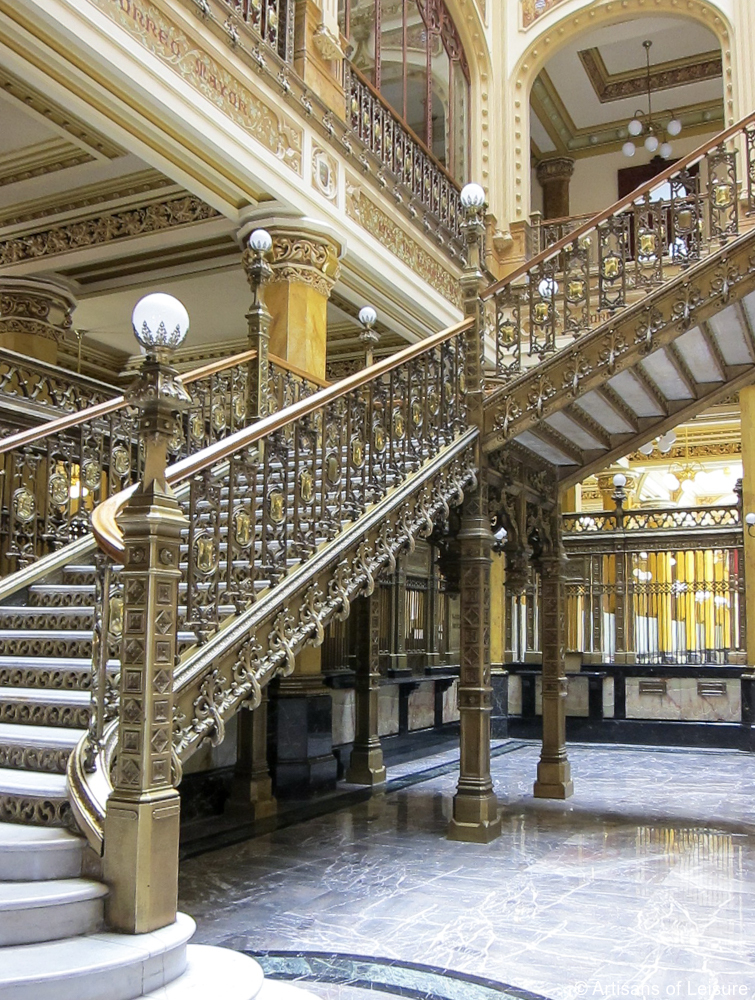 Ornate metal work is one of the distinctive qualities of the interior of the Postal Palace.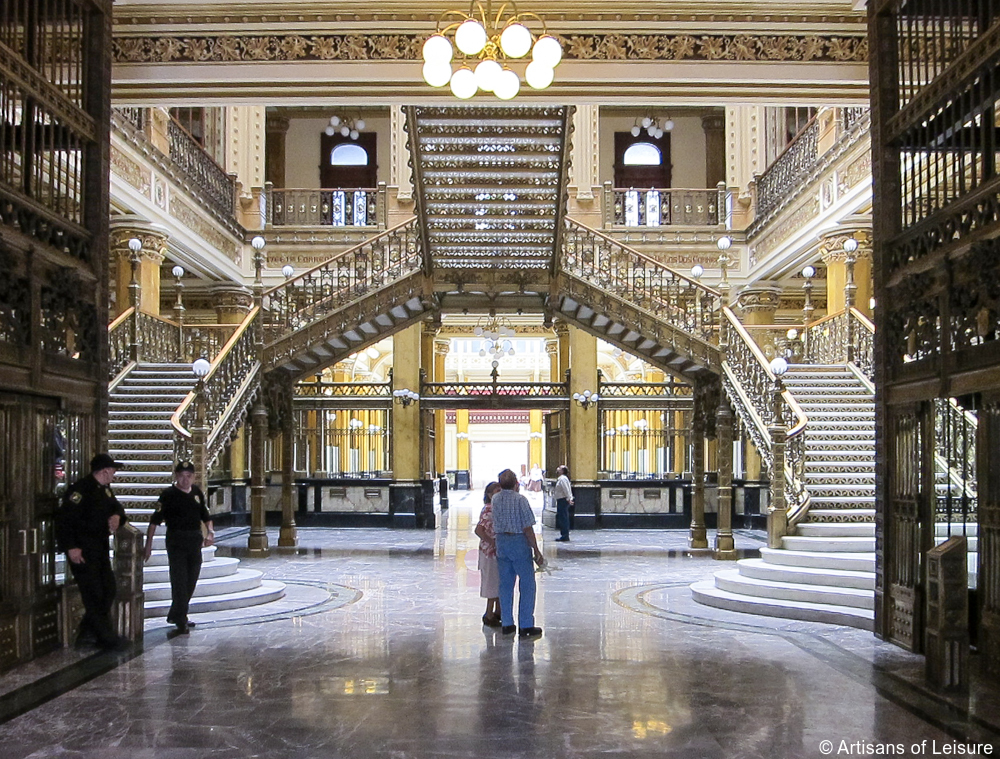 We enjoyed dining on fresh, authentic Mexican cuisine at some of the best restaurants in Mexico City.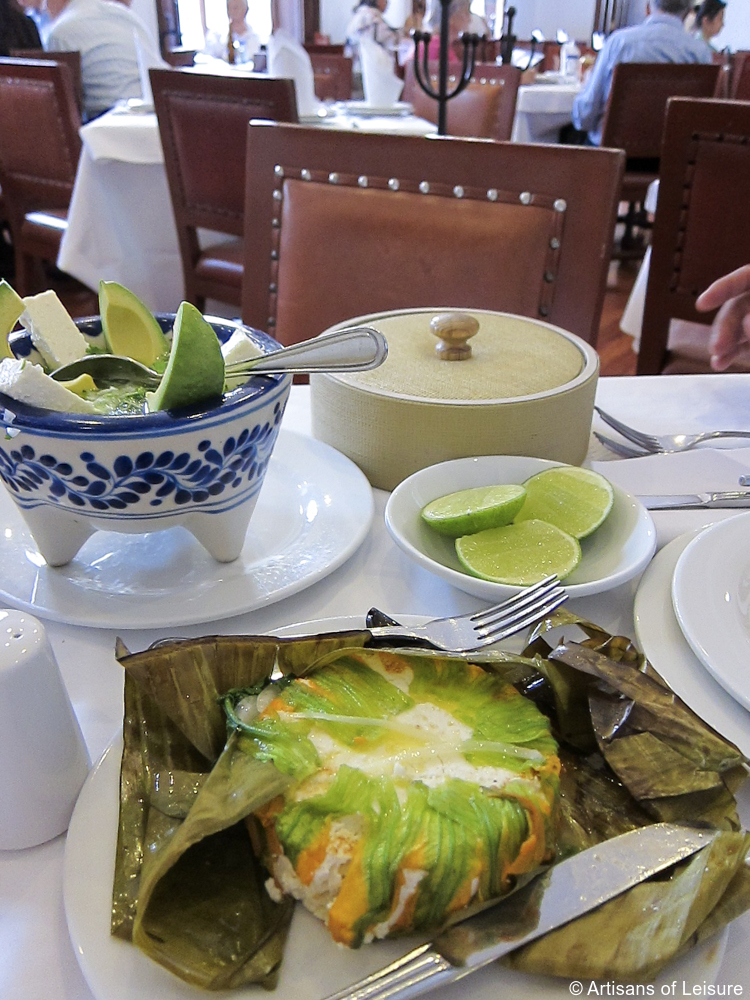 This dish of corn and cheese with chili peppers was a favorite.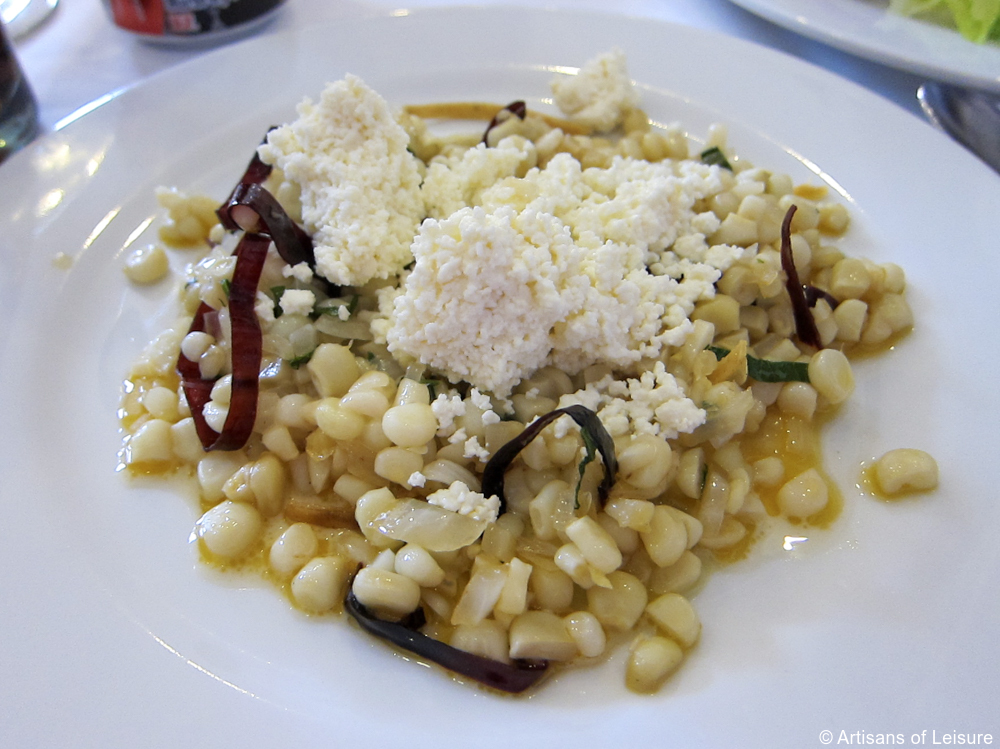 We take our travelers to our favorite restaurants and can arrange private tours of local markets and food halls. Upon request, we can also arrange a private tequila tasting.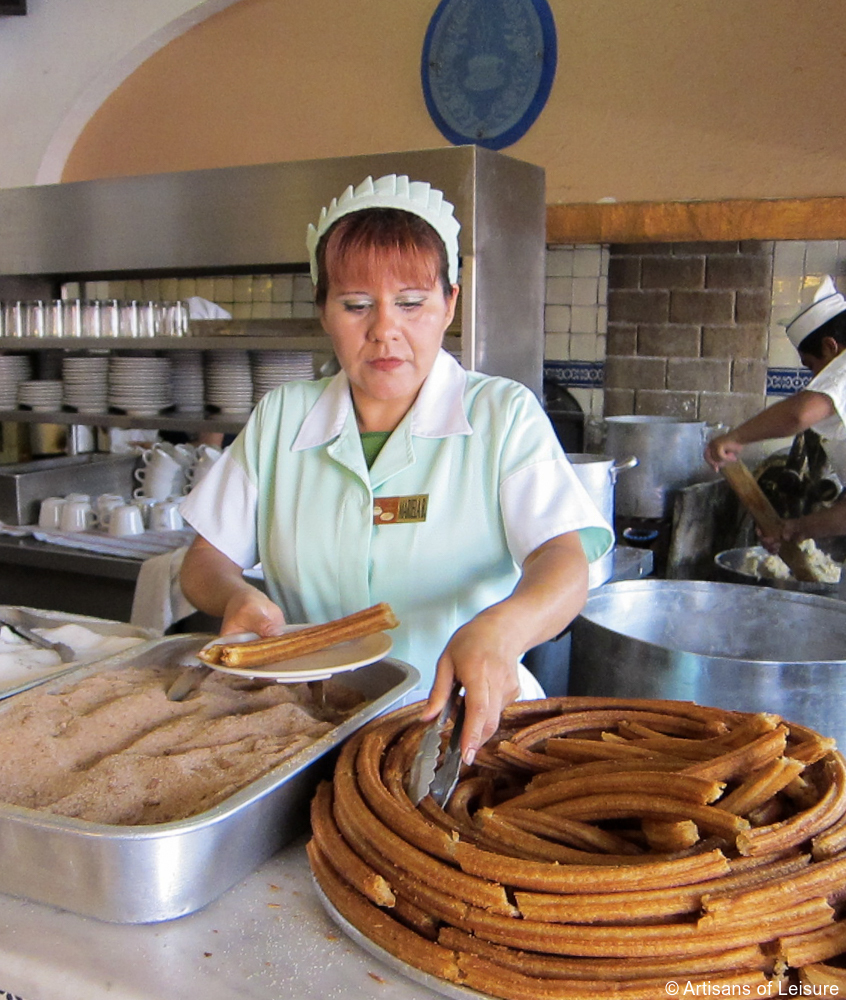 Set in a fashionable neighborhood, Casa Lamm Cultural Center houses a gallery space, bookstore and cafe.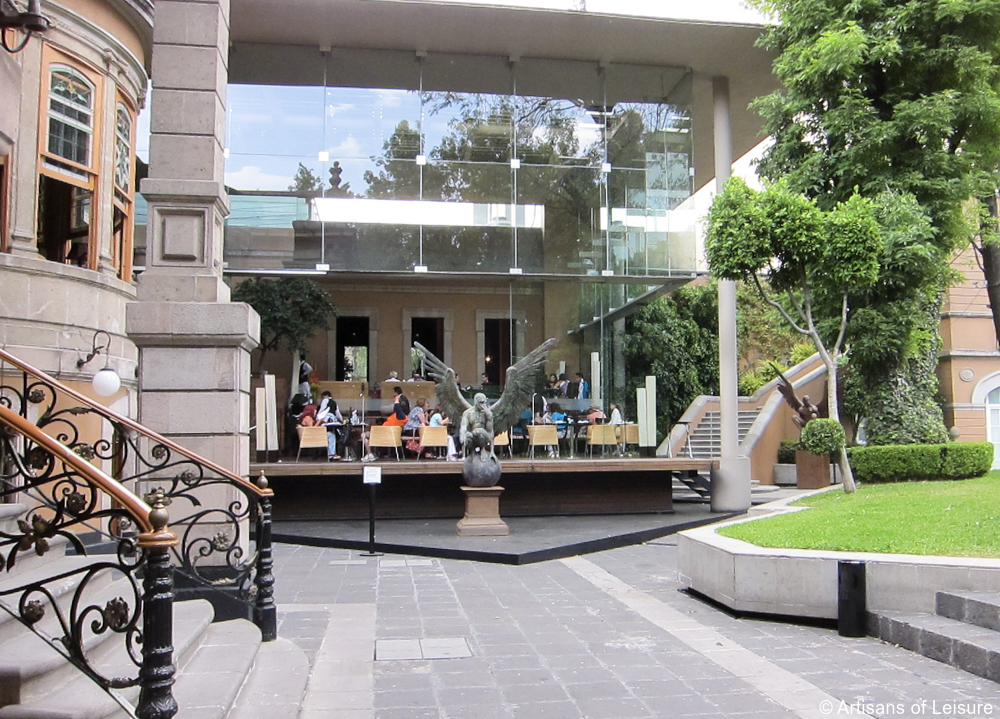 The estate of Dolores Olmedo—an important industrialist and art collector in 20th-century Mexico City—was preserved as the Museo del Dolores Olmedo. The museum now houses one of the city's best art collections, including pre-Columbian objects and works by Diego Rivera and Frida Kahlo.
Peacocks wander the expansive gardens at the museum.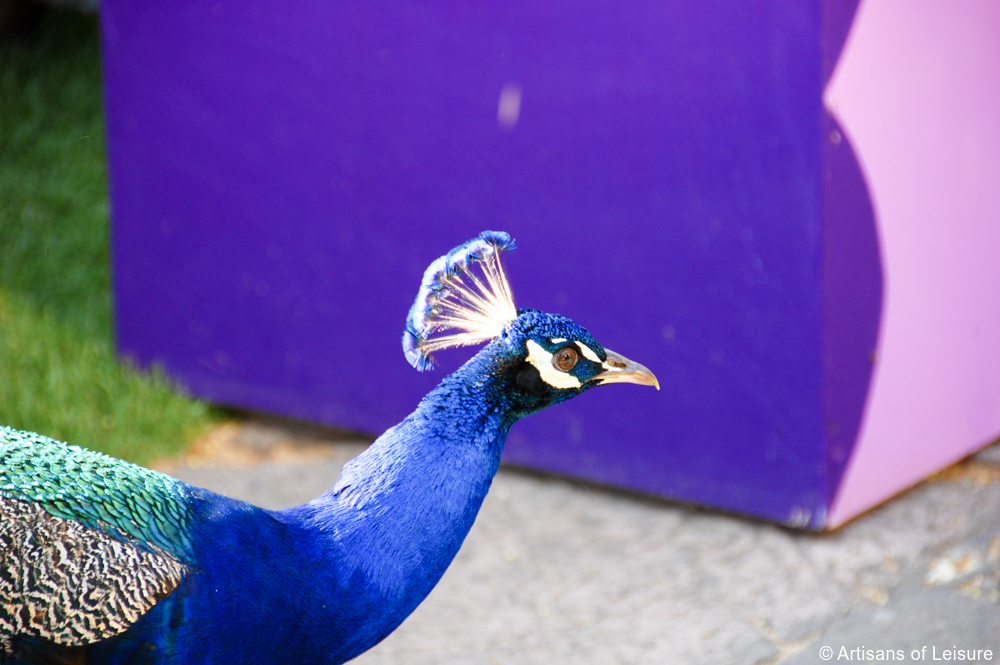 La Casa Azul, the Frida Kahlo Museum, is another favorite art and architecture destination in Mexico City. Formerly the home of the renowned artist, it's now a house museum that showcases Kahlo's paintings as well as objects from her personal collection, including Mexican crafts, jewelry and pre-Columbian sculptures.
We arrange private tours of the Central University City Campus of the Universidad Nacional Autonoma de Mexico (UNAM) and its many works of art, including murals by Diego Rivera and other artists.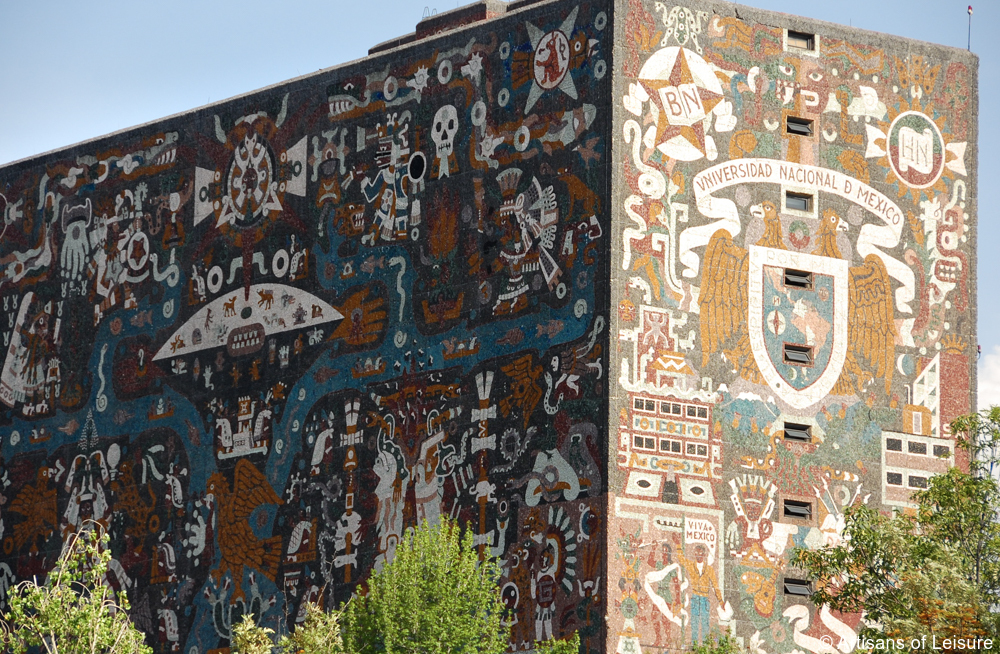 Stopping for coffee at the Casa de los Azulejos (House of Tiles), an 18th-century palace, is a must in Mexico City.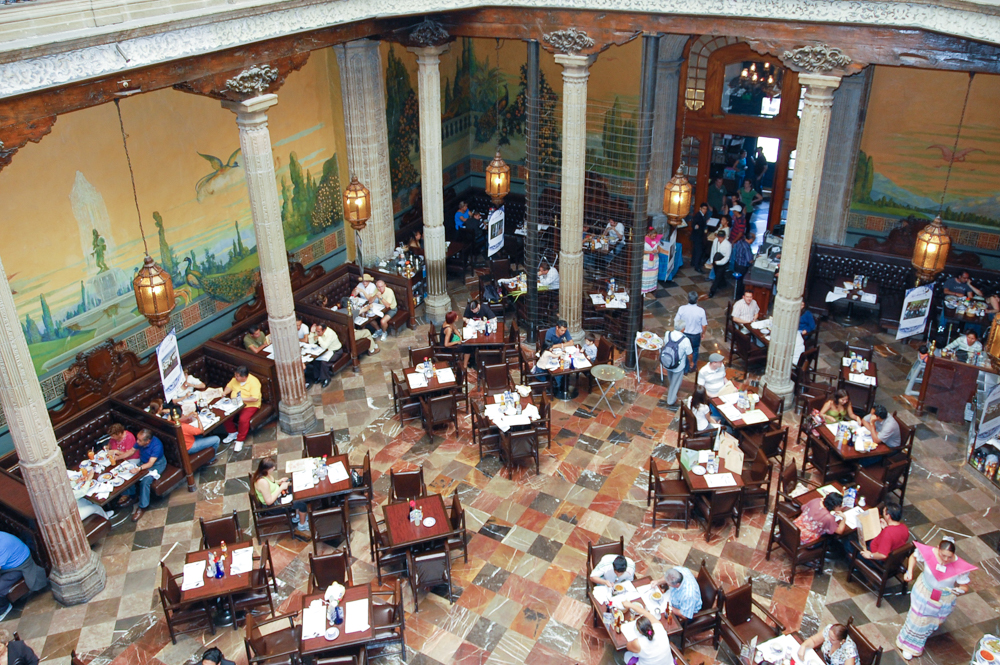 Casa de los Azulejos also serves great margaritas.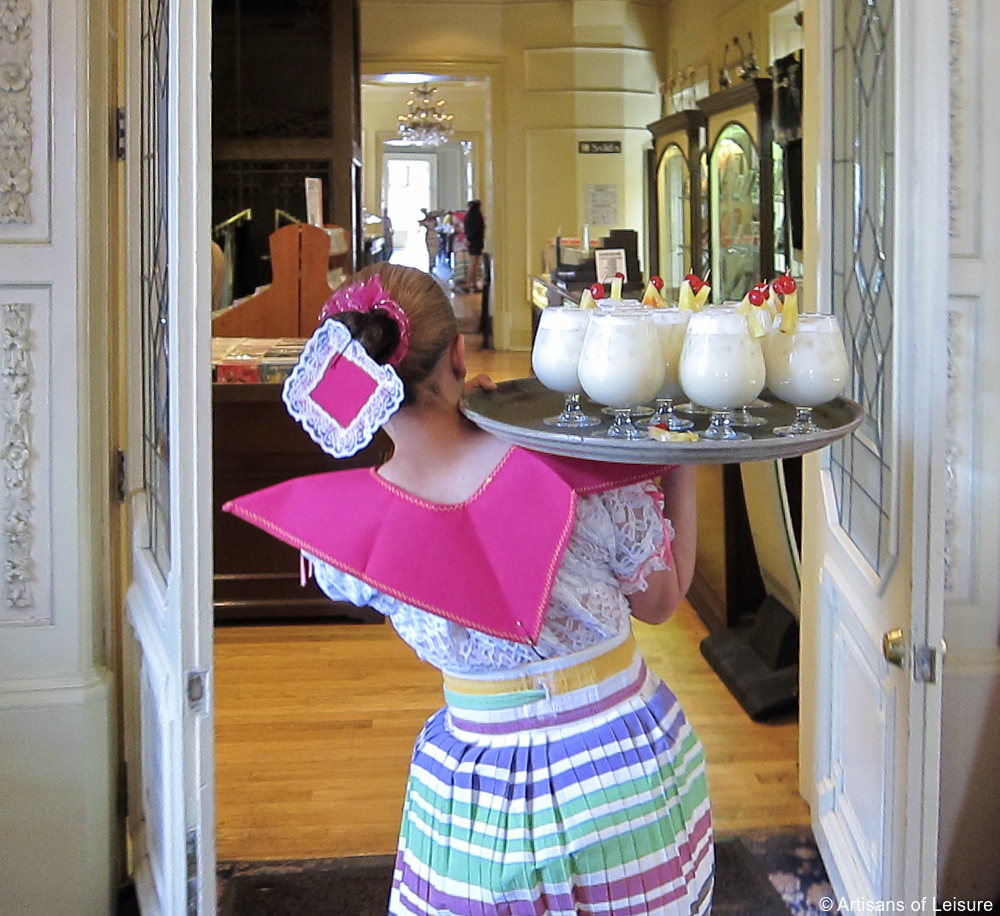 Aztec ruins are visible through a glass floor in the Zocalo, Mexico City's main square.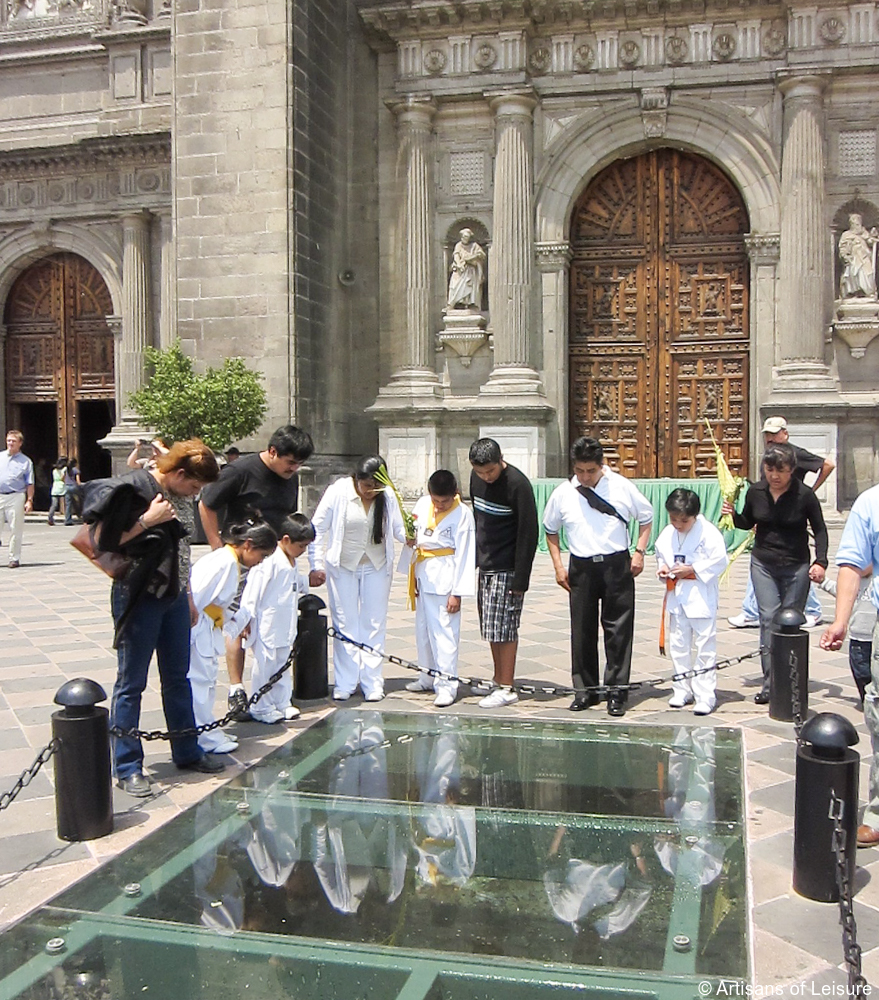 We enjoyed watching locals making seasonal crafts and decorations.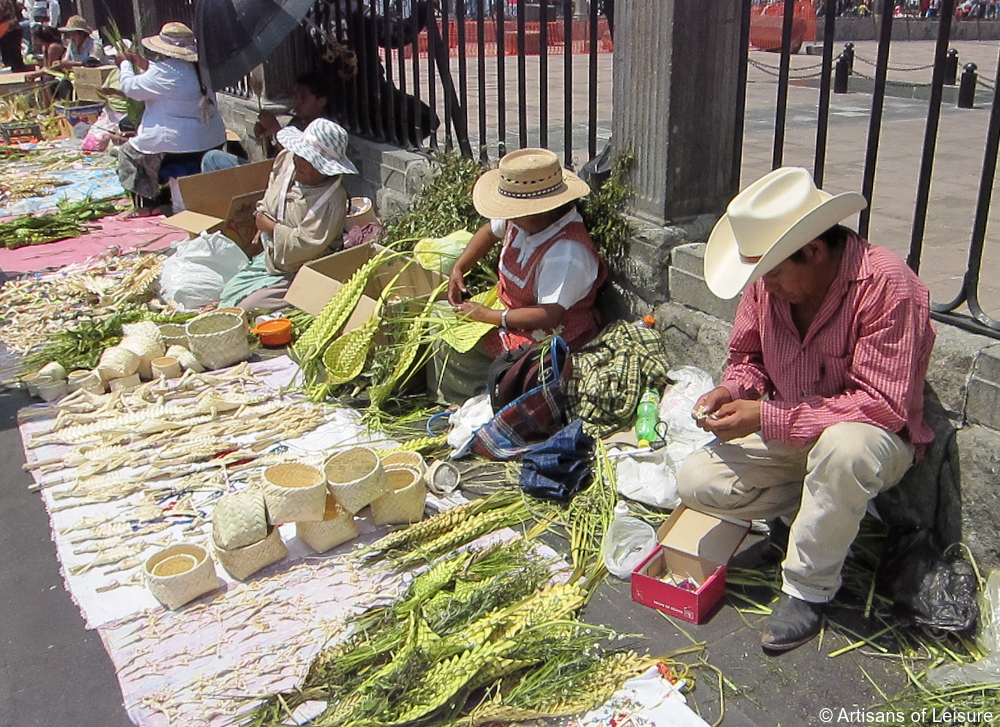 The Palacio de Bellas Artes (Palace of Fine Arts), a cultural center built in the early 20th century, showcases Mexican Art Nouveau and Art Deco designs.
We can also arrange a full-day tour of modern art and architecture, including projects by Luis Barragan, the studio of Diego Rivera, the Biblioteca Vasconcelos and others.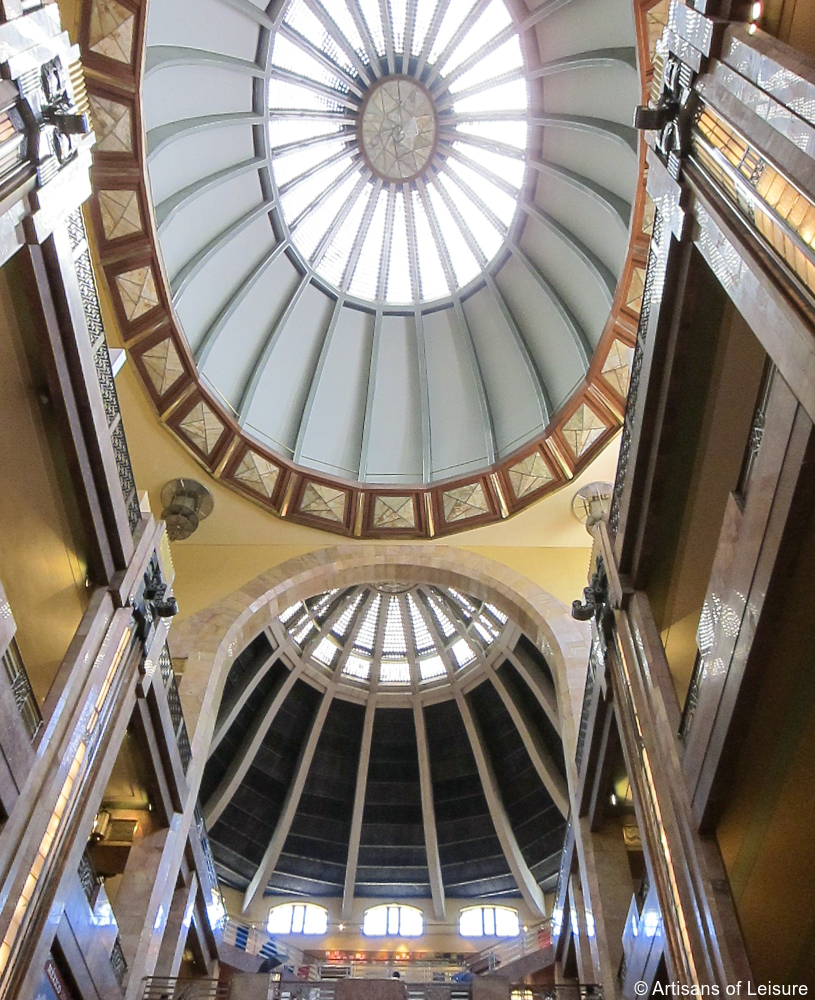 One of our favorite private excursions from Mexico City is to the nearby ruins of Teotihuacan. Dominated by two immense pyramids, Teotihuacan was once a great city and is now one of Mexico's most significant archaeological sites and a UNESCO World Heritage Site.
These murals decorated the interior of the pyramids.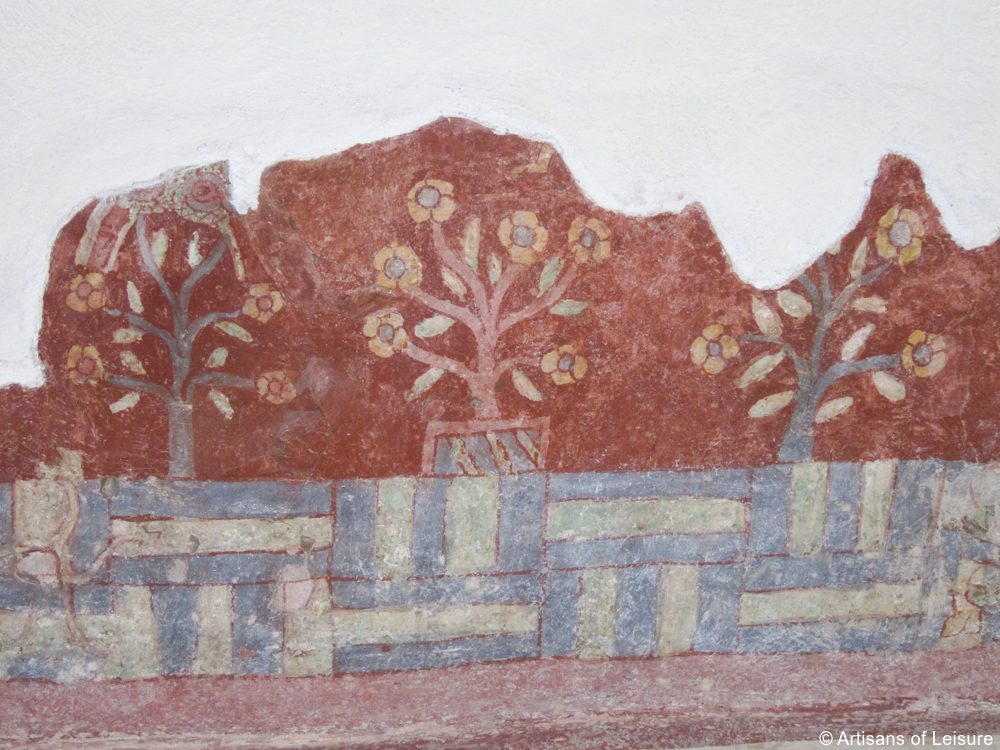 The Four Seasons Hotel Mexico City is one of our favorite luxury hotels in the city and a great base for exploring the cultural and culinary highlights.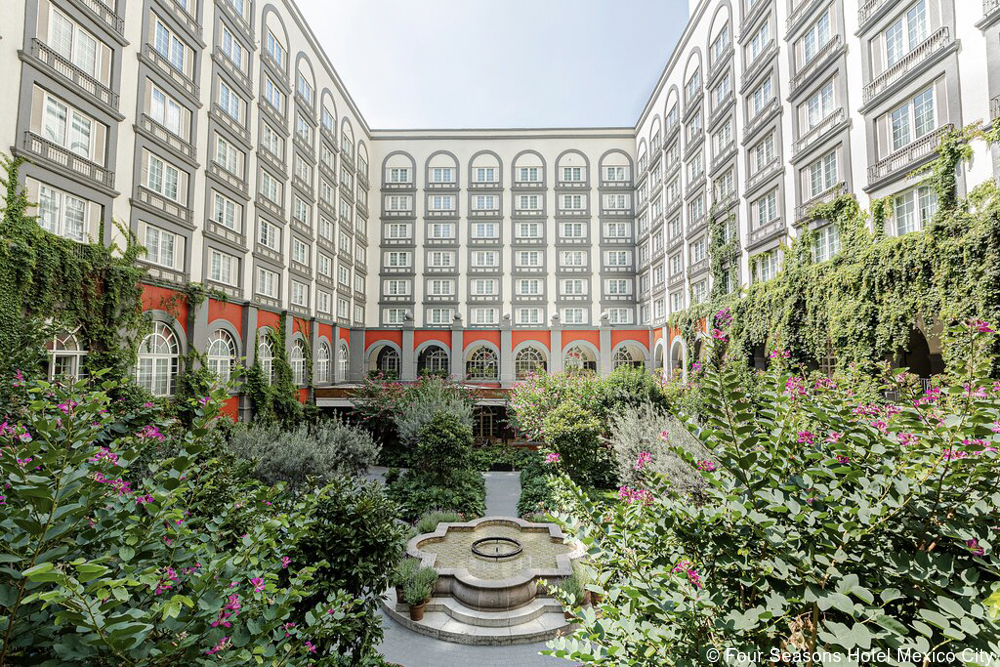 Next, we visited San Miguel de Allende, one of the most beautiful towns in Mexico. It's only a few hours from Mexico City by private car. The colorful town has a large expat community and many boutiques, restaurants, cafes, gardens, haciendas and art galleries.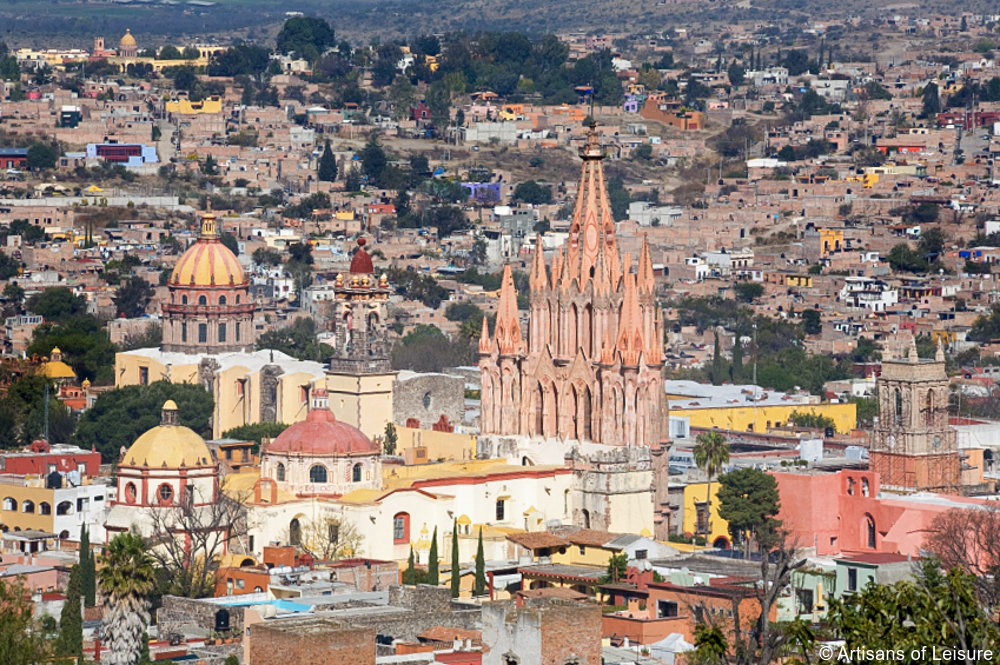 A highlight of San Miguel is exploring the colorful backstreets.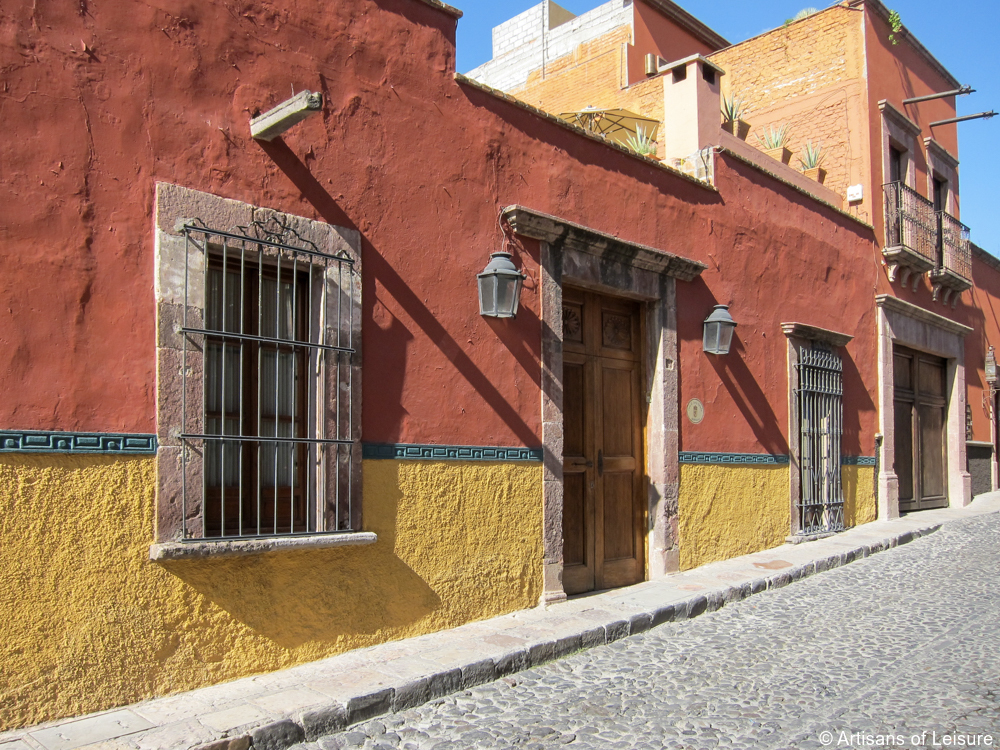 We love Casa de Sierra Nevada, a Belmond Hotel, for its historic ambience, quiet gardens and beautiful views of the city.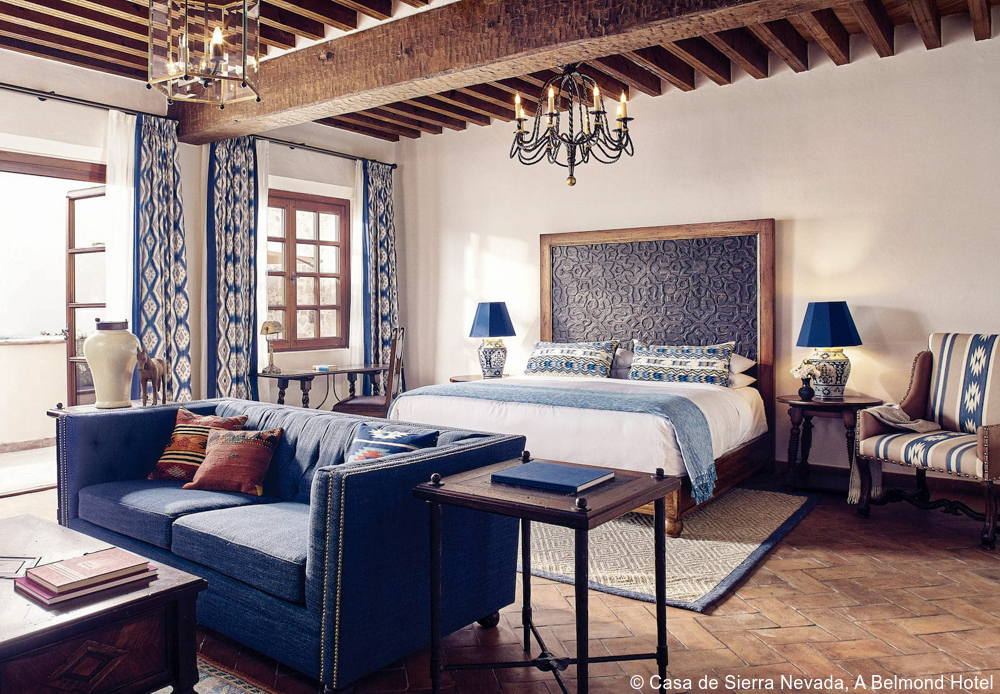 Musicians contribute to the atmosphere at the hotel.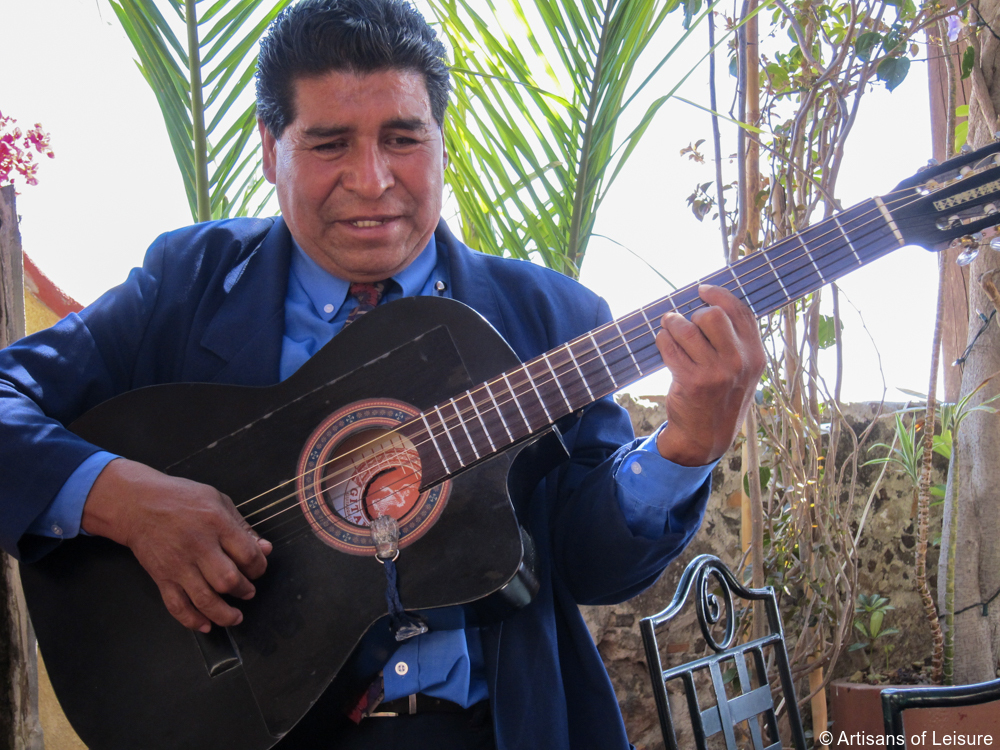 San Miguel is very traditional and has many high-quality shops that showcase works by local artisans.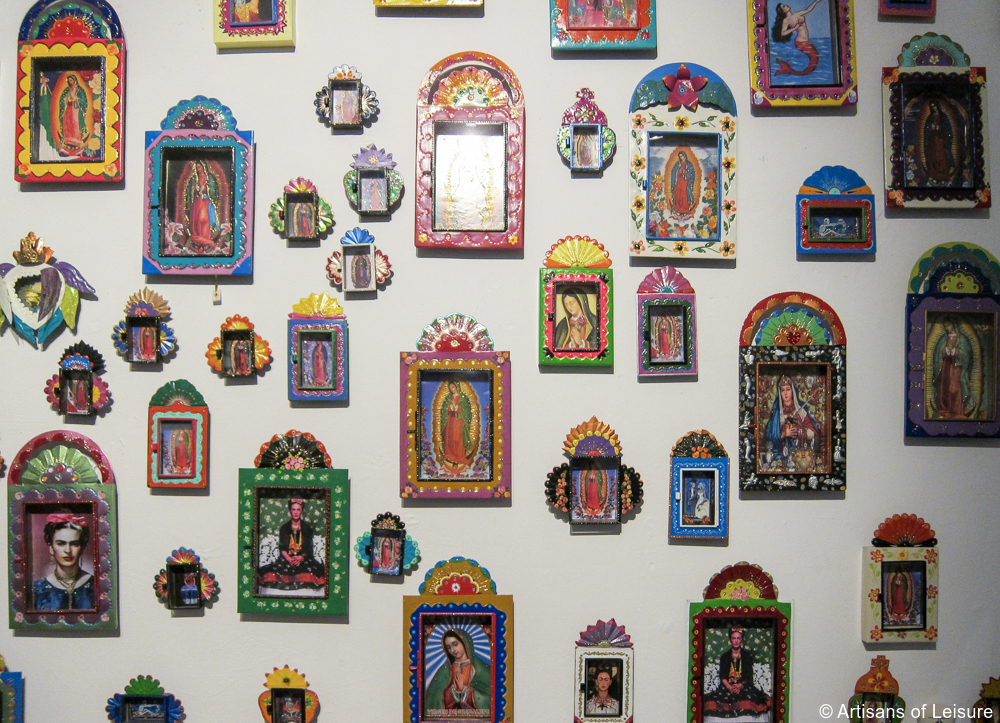 We love taking travelers on an excursion to the enormous open-air market just outside San Miguel to peruse the produce…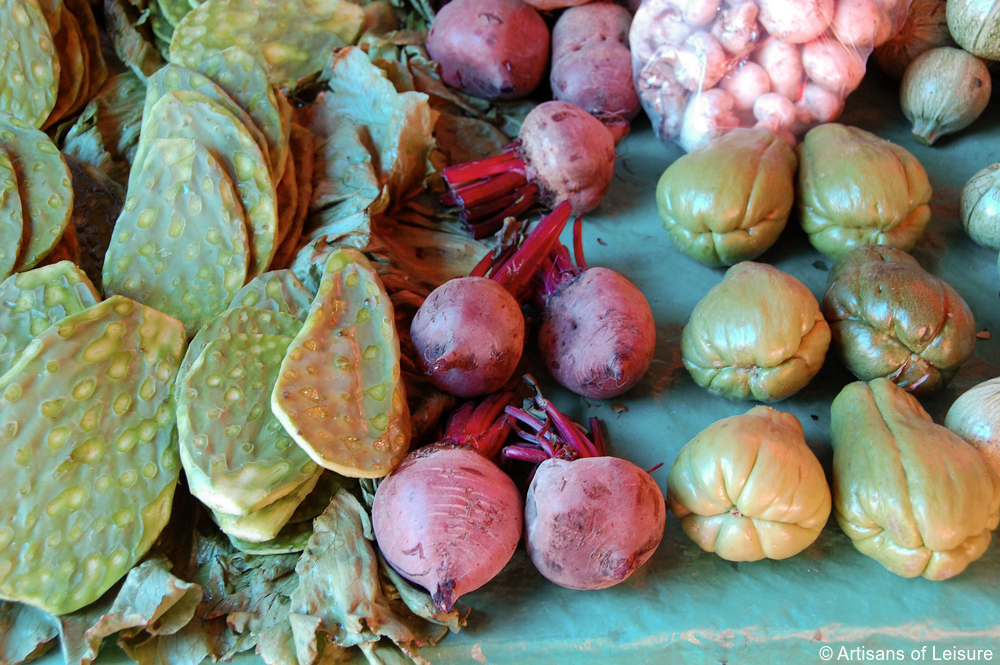 …stop for a traditional tamarind-flavored drink…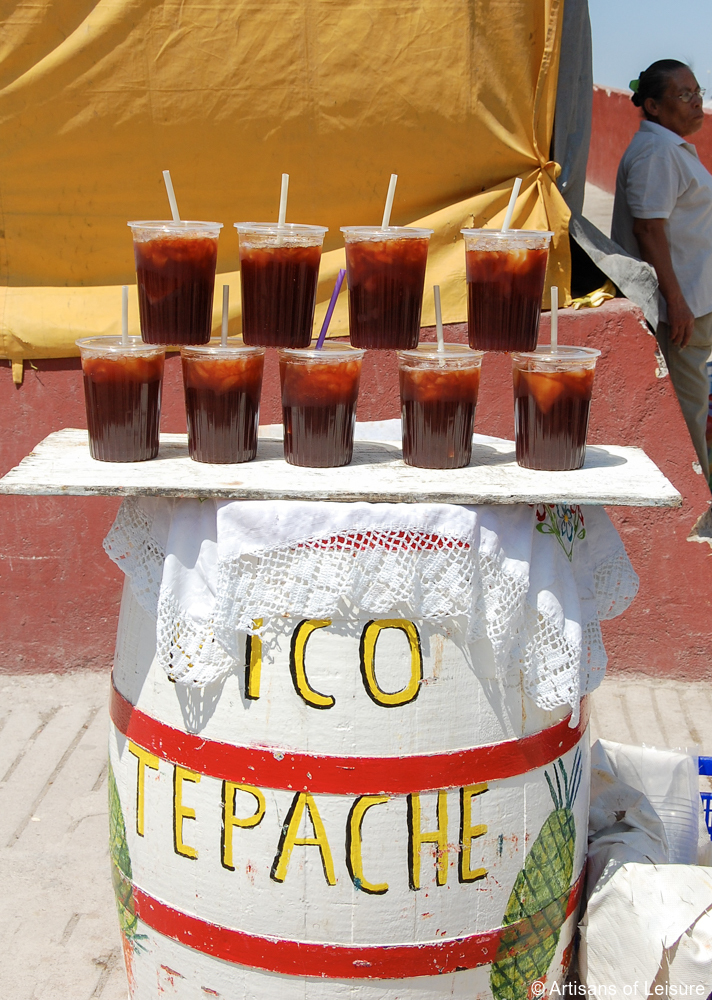 …or browse for colorful yarn, crafts or other items.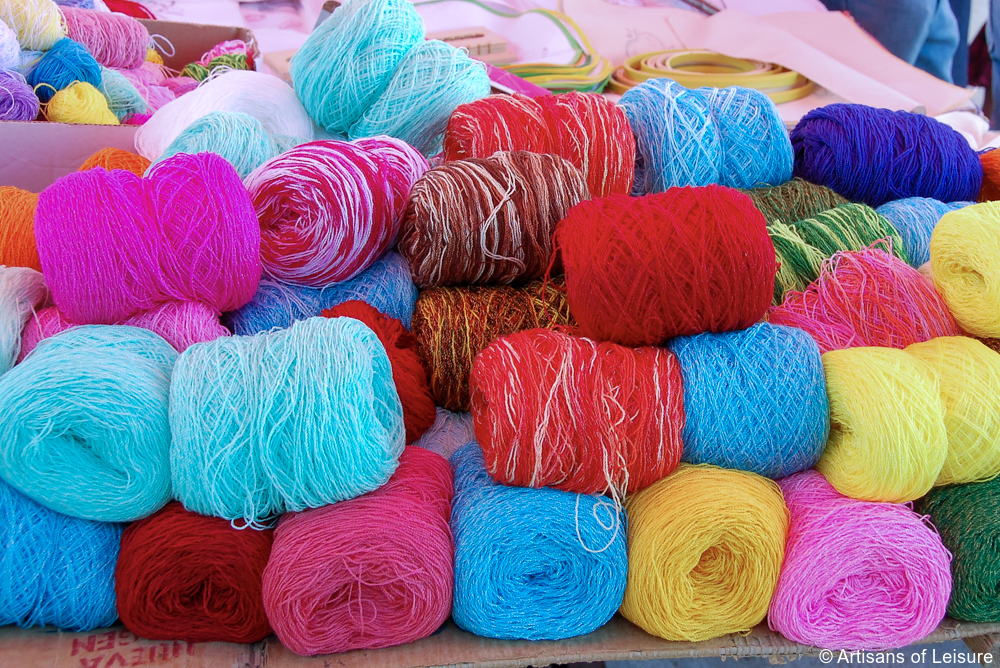 Upon request, Artisans of Leisure arranges private cooking lessons and reservations at the best restaurants in San Miguel de Allende.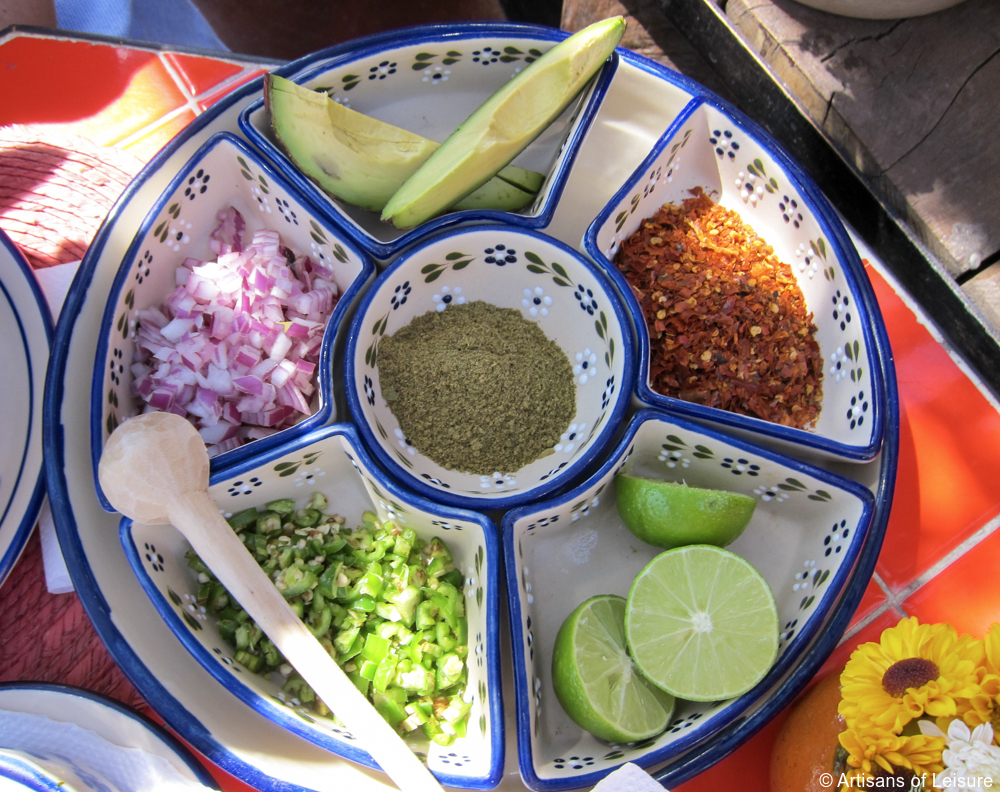 Our San Miguel tours also include excursions to nearby haciendas, gardens and design districts.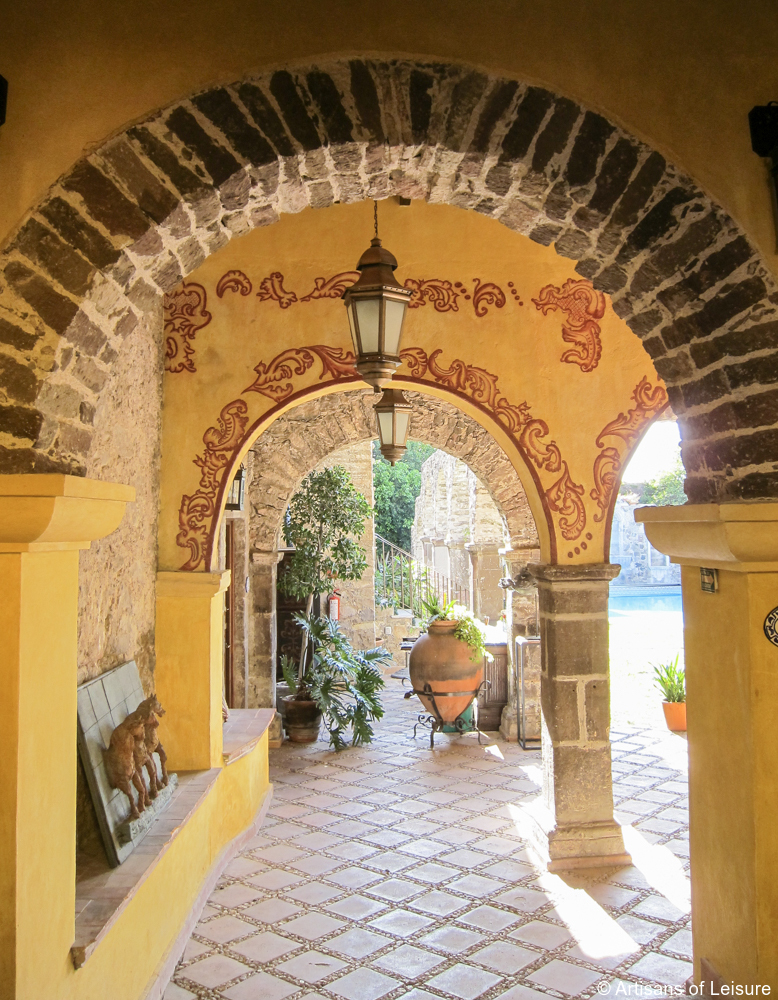 Former industrial areas around San Miguel have been transformed into art and design centers with great galleries…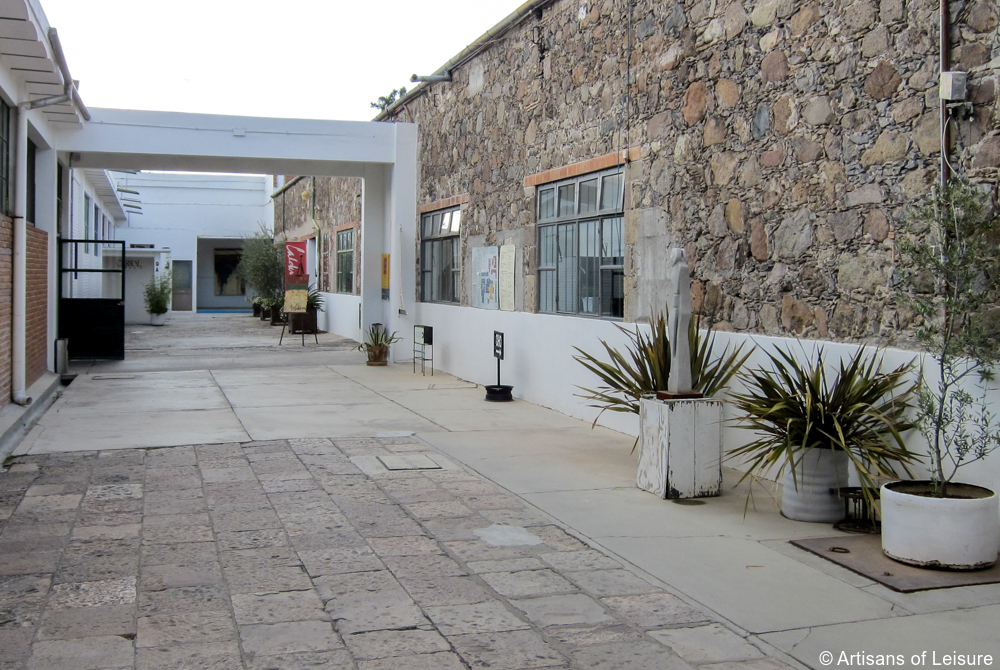 …and upscale interior design shops.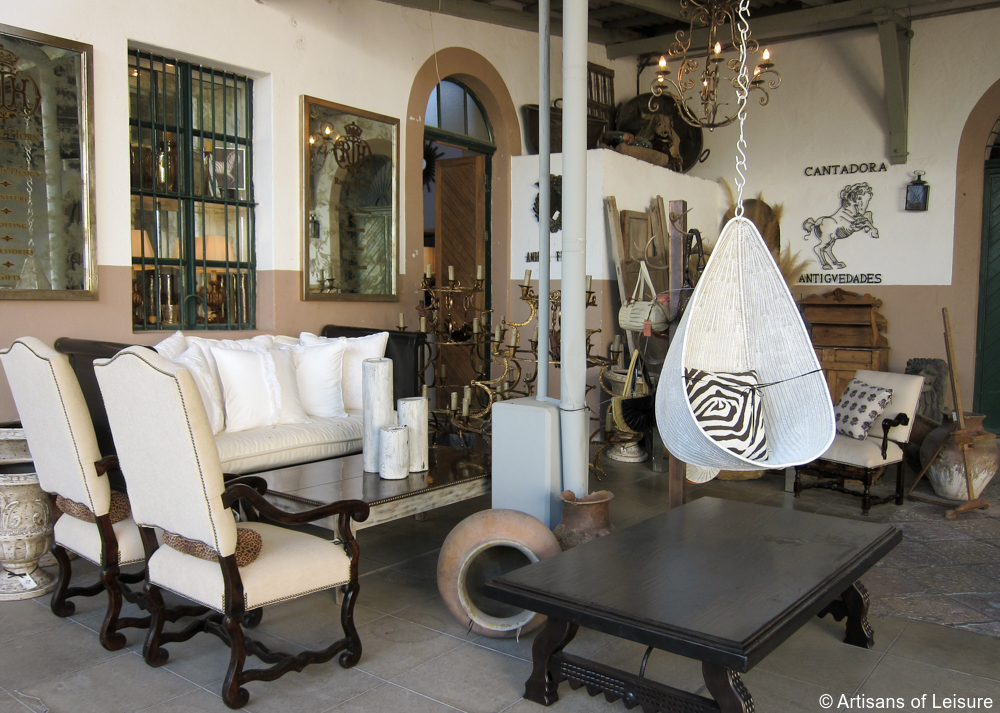 Click here to view our recommended Mexico tours, or contact us to begin planning a private luxury tour of Mexico.