Introduction to Vietnam
(7 Days)
Saigon, Hoi An, Hanoi
Highlights of Vietnam
(9 Days)
Hanoi, Hue, Hoi An, Saigon
Discover Vietnam
(10 Days)
Hanoi, Halong Bay, Hoi An, Saigon
Essence of Vietnam
(11 Days)
Hanoi, Halong Bay, Hue, Hoi An, Saigon
Vietnam for Foodies
(11 Days)
Hanoi, Hue, Hoi An, Saigon
Romantic Vietnam
(12 Days)
Hanoi, Hoi An, Amanoi & Vinh Hy Bay, Saigon
Vietnam for Families
(10 Days)
Hanoi, Halong Bay, Hoi An, Saigon
Hanoi & Halong Bay
(6 Days)
Hanoi, Halong Bay
Vietnam: North & South
(8 Days)
Hanoi, Halong Bay, Saigon
Cultural Highlights of Vietnam
(15 Days)
Hanoi, Sapa, Hoi An, Hue, Saigon & Mekong
Multi-country Tours
Introduction to Vietnam & Thailand
(14 Days)
Saigon, Hoi An, Hanoi, Bangkok, Chiang Mai
Best of Vietnam & Cambodia
(10 Days)
Saigon, Hoi An, Hanoi, Siem Reap (Angkor)
Active Tour of Vietnam & Cambodia
(16 Days)
Hanoi, Halong Bay, Hoi An, Saigon, Phnom Penh, Siem Reap (Angkor)
Highlights of Vietnam & Laos
(11 Days)
Saigon, Hoi An, Hanoi, Luang Prabang
Journey Through Indochina
(15 Days)
Saigon, Hoi An, Halong Bay, Hanoi, Luang Prabang, Siem Reap (Angkor)
Mekong Experience
(17 Days)
Hanoi, Hoi An, Saigon, Mekong Cruise, Phnom Penh, Siem Reap (Angkor)
Southeast Asia in Style
(20 Days)
Hong Kong, Hanoi, Hoi An, Saigon, Siem Reap (Angkor), Chiang Mai, Bangkok
Flavors of Southeast Asia
(16 Days)
Singapore, Saigon, Hoi An, Hanoi, Chiang Mai, Bangkok
Journey Through Southeast Asia
(26 days)
Saigon, Hoi An, Hanoi, Siem Reap, Bangkok, Yangon, Bagan, Inle Lake, Luang Prabang, Chiang Mai


Hanoi & Halong Bay
(6 Days - Departs Daily on a Private Basis)
Hanoi, Halong Bay
This private tour combines touring in the beloved city of Hanoi with a luxurious cruise in beautiful Halong Bay.

Begin in Hanoi, Vietnam's fascinating capital and intellectual center. During private touring, visit the city's most important historical attractions, such as the Temple of Literature, One Pillar Pagoda, the House on Stilts and Ho Chi Minh's Mausoleum. Take an in-depth tour of Hanoi's incredible Old Quarter, where each street was historically dedicated to a specific trade or material, such as bamboo, silk and lacquer. While touring the narrow streets, learn about the history of the Old Quarter and its traditional architecture, and see how it has transformed into a fashionable district with cafes, art galleries and boutiques featuring the finest Vietnamese design and style. Explore Hoan Kiem Lake and leafy backstreets lined with beautiful French colonial-era buildings, many of which are now upscale restaurants. If desired, also visit Hanoi's top museums, such as the Vietnam Museum of Ethnology and the Vietnam Fine Arts Museum. One day, meet a culinary expert to tour one of Hanoi's excellent markets and sample local street food specialties like bun cha (barbecued pork with noodles) and pho cuon (fresh herb and beef rolls). Also attend a performance of Hanoi's renowned water puppet show, or attend a performance at the landmark Hanoi Opera House.

Continue to scenic Halong Bay for an overnight cruise on a luxurious, traditional junk-style boat. Sail among beautiful limestone islands, dine on fresh seafood, enjoy on-board activities such as tai chi at sunrise, and perhaps explore local caves, hike to a scenic overlook, go sea kayaking or visit a floating village. Also enjoy a scenic seaplane flight over Halong Bay.

Return to Hanoi for one night before departing Vietnam.
Itinerary Overview
Day 1
Arrive Hanoi
Fast-track airport assistance through immigration. Private arrival transfer to hotel for 3 nights
Day 2
Hanoi
Full-day private city tour. Evening water puppet or opera house performance
Day 3
Hanoi
Morning private market and culinary tour
Day 4
Hanoi – Halong Bay
Private transfer to Halong Bay and luxury cruise for 1 night. Afternoon cruising in the bay
Day 5
Halong Bay – Hanoi
Sunrise cruise. Transfer by scenic seaplane to Hanoi for 1 night
Day 6
Depart Hanoi
Private airport transfer
Hotels
| | |
| --- | --- |
| Hanoi: | Sofitel Metropole Hotel or Capella Hanoi |
| Halong Bay: | Halong Violet |
Cost
| | |
| --- | --- |
| $6,570 | Per person (double occupancy) |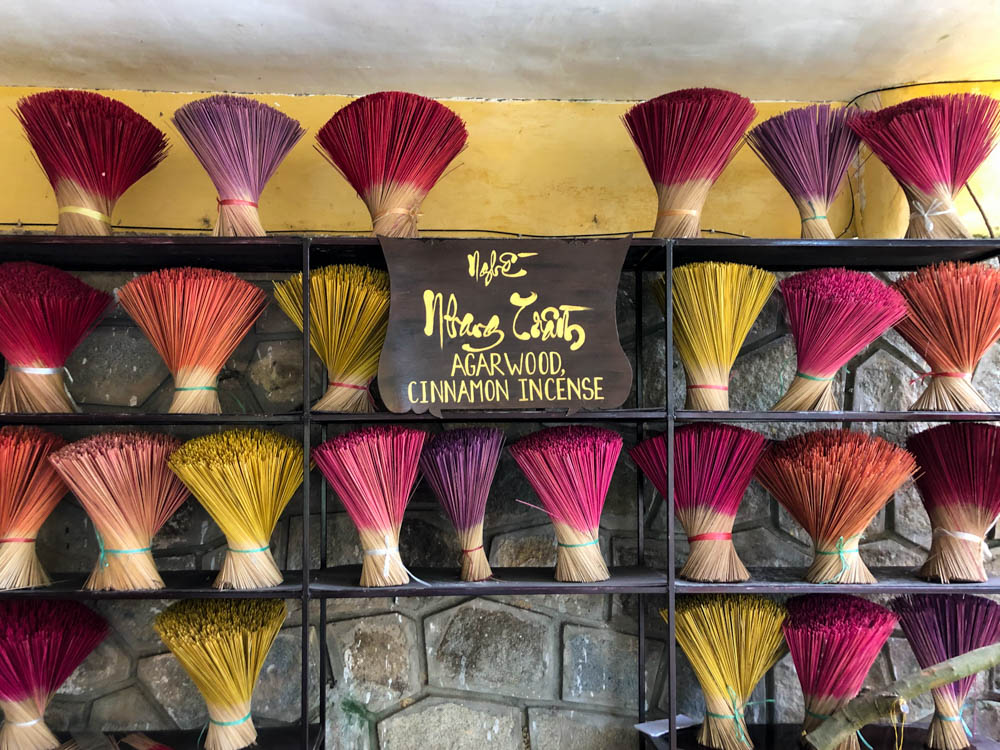 Introduction to Vietnam
(7 Days)
Saigon, Hoi An, Hanoi
Highlights of Vietnam
(9 Days)
Hanoi, Hue, Hoi An, Saigon
Discover Vietnam
(10 Days)
Hanoi, Halong Bay, Hoi An, Saigon
Essence of Vietnam
(11 Days)
Hanoi, Halong Bay, Hue, Hoi An, Saigon
Vietnam for Foodies
(11 Days)
Hanoi, Hue, Hoi An, Saigon
Romantic Vietnam
(12 Days)
Hanoi, Hoi An, Amanoi & Vinh Hy Bay, Saigon
Vietnam for Families
(10 Days)
Hanoi, Halong Bay, Hoi An, Saigon
Hanoi & Halong Bay
(6 Days)
Hanoi, Halong Bay
Vietnam: North & South
(8 Days)
Hanoi, Halong Bay, Saigon
Cultural Highlights of Vietnam
(15 Days)
Hanoi, Sapa, Hoi An, Hue, Saigon & Mekong
Multi-country Tours
Introduction to Vietnam & Thailand
(14 Days)
Saigon, Hoi An, Hanoi, Bangkok, Chiang Mai
Best of Vietnam & Cambodia
(10 Days)
Saigon, Hoi An, Hanoi, Siem Reap (Angkor)
Active Tour of Vietnam & Cambodia
(16 Days)
Hanoi, Halong Bay, Hoi An, Saigon, Phnom Penh, Siem Reap (Angkor)
Highlights of Vietnam & Laos
(11 Days)
Saigon, Hoi An, Hanoi, Luang Prabang
Journey Through Indochina
(15 Days)
Saigon, Hoi An, Halong Bay, Hanoi, Luang Prabang, Siem Reap (Angkor)
Mekong Experience
(17 Days)
Hanoi, Hoi An, Saigon, Mekong Cruise, Phnom Penh, Siem Reap (Angkor)
Southeast Asia in Style
(20 Days)
Hong Kong, Hanoi, Hoi An, Saigon, Siem Reap (Angkor), Chiang Mai, Bangkok
Flavors of Southeast Asia
(16 Days)
Singapore, Saigon, Hoi An, Hanoi, Chiang Mai, Bangkok
Journey Through Southeast Asia
(26 days)
Saigon, Hoi An, Hanoi, Siem Reap, Bangkok, Yangon, Bagan, Inle Lake, Luang Prabang, Chiang Mai


We cannot thank you enough. The guides in Vietnam were wonderful. Everywhere we went, we felt more like friends than clients. The hotels were terrific…We were treated like royalty. 
~ D.M., Philadelphia, PA
Our Vietnam trip was excellent. Everything was very well planned, and we felt catered to at every stop. Thank you for arranging for us to visit the home and studio of the renowned art dealer in Hanoi…Your attention to detail is exceptional.
~ A.R., Easton, MD
We can sum up our Vietnam trip in two words: fabulous and enlightening. The itinerary couldn't have been more varied or interesting. The guides were excellent and the hotels superb.  
~ J.M., Bethlehem, PA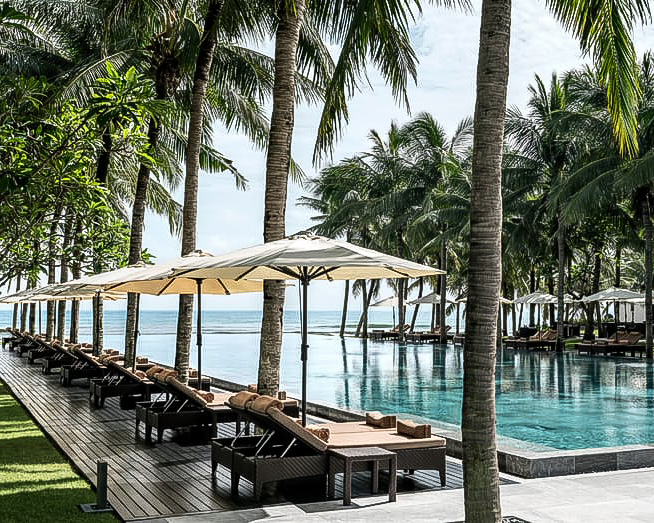 Recommended by:
Departures
Conde Nast Traveler
The New York Times
Wall Street Journal
Travel + Leisure
Town & Country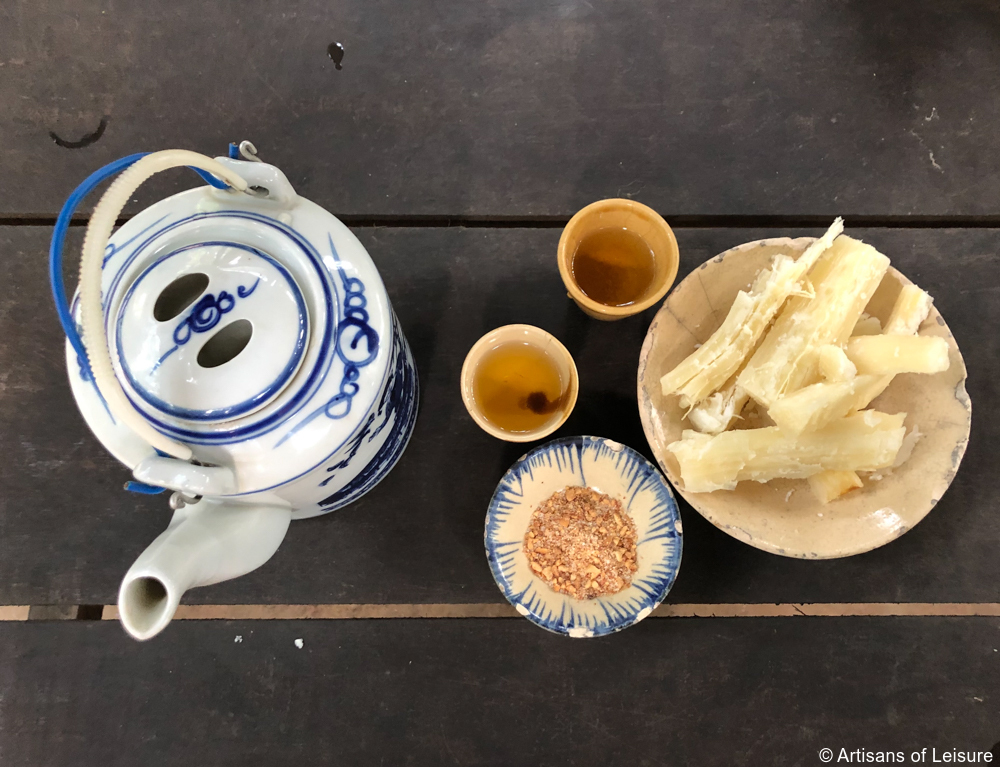 Just Back: A Private Tour of Vietnam
Photos from Our Travelers: A luxury tour of Vietnam and Cambodia
Our Way into Vietnam's Food Culture
Cruising the Mekong River in Vietnam & Cambodia
Private Scenic Seaplane Excursions to Halong Bay
The Cooking Academy at Four Seasons The Nam Hai Resort