January 6, 2011
A tasting tour of Hanoi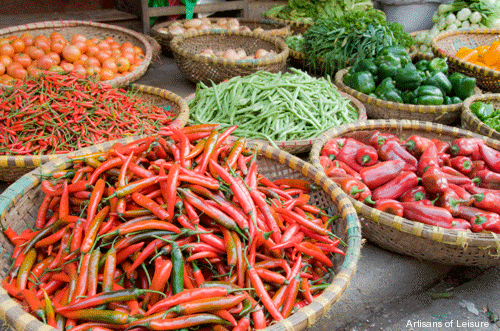 Hanoi is one of our favorite food destinations. We love exploring the city's Old Quarter and enjoying traditional Hanoi pastimes such as stopping for strong Vietnamese iced coffee at fashionable cafes, tasting local specialties such as flavorful grilled fish at Cha Ca La Vong, and wandering the backstreets to see baskets overflowing with spices, specialty shops selling cooking utensils, and upscale boutiques selling beautiful housewares. The Old Quarter has been the city's trade center for over 500 years, and it remains the heart of Hanoi and the perfect place for people watching, shopping and dining.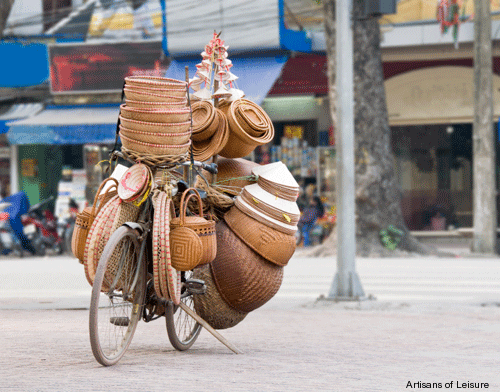 Our privately-guided culinary tours of Hanoi include the bustling Hang Be market, which sells fresh fruit and flowers, traditional blue and white pottery, bamboo bird cages, cooked meats, handmade fabrics, local spirits, and more. Ly Quoc Su Street is a great place to try pan-fried Banh Goi, made of mashed rice, pork, and vermicelli served with fresh vegetables and bean sprouts. Hang Manh Street is a great place to try delicious Bun Cha. Served with pork or mashed sea crab flesh, this bowl of steaming broth and rice noodles is flavored with floating slices of green papaya, carrot, fresh herbs, sliced garlic and chilies.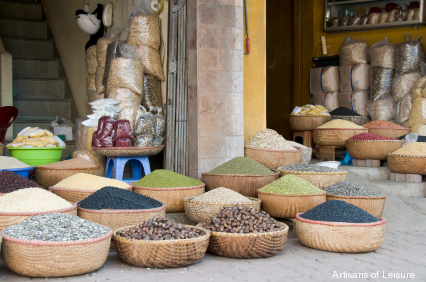 Our guides take travelers to other spots to sample street food specialties such as Nem, spring rolls filled with a dash of crabmeat, minced pork, garlic, herbs, mushrooms, translucent noodles and seasoning. We also include a visit to Hang Da market to try O Mai–dried peach, tamarind, plum, apricot, jack fruit , mango and coconut fruits.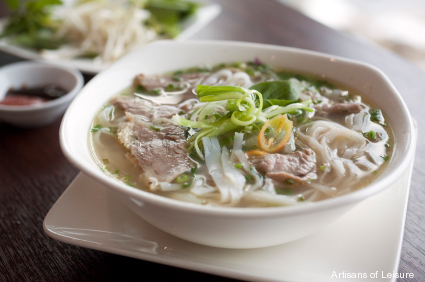 Of course, it's essential to sample Pho, a rice noodle beef-based soup filled with thin slices of raw beef and topped with fresh cilantro, herbs, limes and chilies. Pho is one of the country's most popular dishes and is eaten daily by most Vietnamese.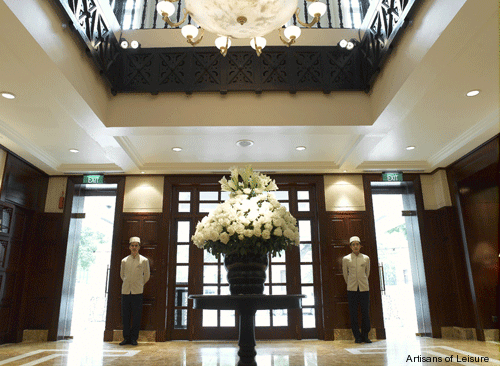 Hanoi is also home to one of our favorite breakfasts in Southeast Asia. The extensive buffet at the Sofitel Metropole Hanoi features an incredible assortment of French pastries, cheeses, and traditional Asian breakfast specialties.
Hanoi has sophisticated restaurants, many of which are located in former French colonial villas. In addition to making advance dining reservations at these restaurants, we also arrange private Vietnamese cooking classes at villas, restaurants, and private residences.  Cooking classes market tours, and culinary touring can be incorporated into any of our private Vietnam tours. Our Vietnam for Foodies tour is one of our most popular tours in Southeast Asia.