January 14, 2011
A Tour of Tivoli: incredible gardens, ruins and food near Rome, Italy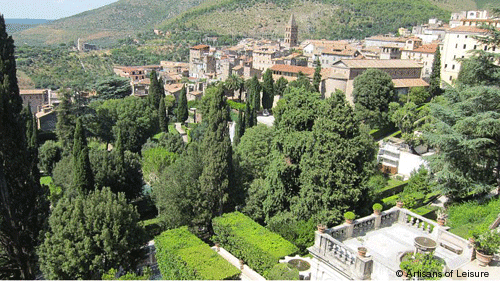 We always encourage travelers on our Italy tours to visit Tivoli, either as a private day tour from Rome or during their private transfer from Florence or Tuscany to Rome.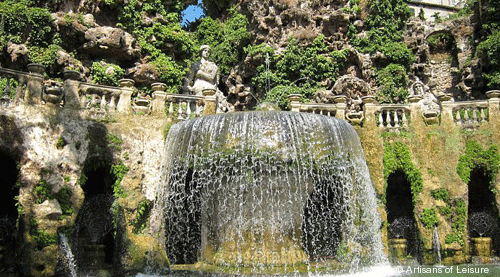 Tivoli is home to Villa d'Este, a Renaissance palace with one of the most famous, influential and delightful gardens in the world. Built in the 16th century for Roman Catholic Cardinal d'Este, the gardens spread over multiple terraces connected by grand staircases. Water is a major theme in the garden–it tumbles down as waterfalls, spurts back up again from  fascinating fountains, shoots out of hundreds of water jets, pours over moss-covered sculptures, cascades into large pools, and even powers a hydraulic organ!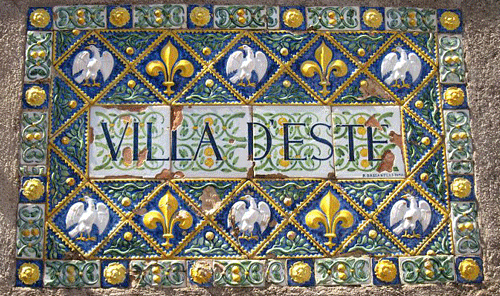 Tall cypress trees and manicured shrubs create enclosures and passages that guide visitors through the garden to grottoes and sculptures based on Roman mythology.
Today, Villa d'Este and its garden are a UNESCO World Heritage Site. (Don't confuse this extraordinary garden with the extraordinary luxury hotel of the same name that sits on the edge of Lake Como in northern Italy and is a highlight of our Exclusive Italy tour and Family Tour of Italy.)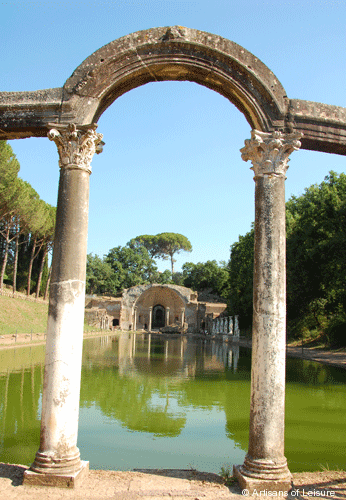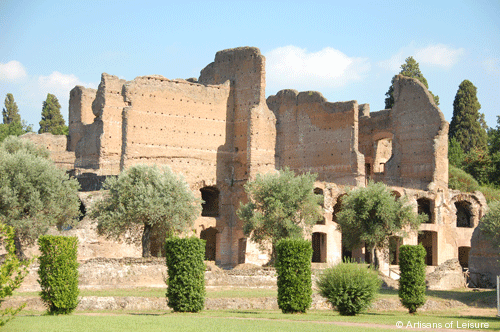 Nearby is Hadrian's Villa (Villa Adriana), another major UNESCO site. Completed in the second century A.D. for a Roman emperor, Hadrian's Villa is an expansive archeological site covering hundreds of acres with crumbling palaces, temples, theaters, gardens, pools, bathing compounds and more.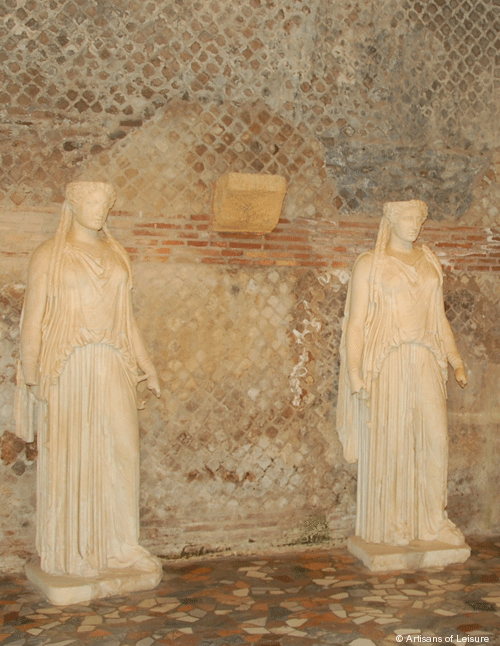 The architecture draws from Egyptian, Greek and Roman traditions, making it a unique compendium of ancient styles that has inspired designers and architects for centuries. In fact, Cardinal d'Este used works of art uncovered at Hadrian's Villa to adorn his own nearby estate, and he also borrowed ideas from Hadrian's garden design and hydraulic engineering for his own gardens.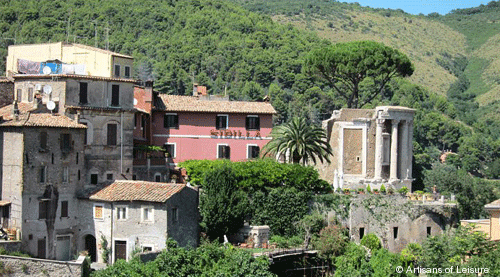 One of our favorite dining experiences in Italy also happens to be in Tivoli. Ristorante Sibilla is located in the historic village of Tivoli. Sitting on the terrace, next to an ancient temple and overlooking the waterfalls is the perfect way to take a break from touring and enjoy amazing views and delicious cuisine such as fried mozzarella and seafood linguine.
Tags: day tours, gardens, Hadrian's Villa, Italian gardens, luxury Italy tours, restaurants, Rome, ruins, SIbilla, Tivoli, UNESCO, Villa d'Este