June 29, 2016
Indochine Style in Vietnam
Colonized by France in the 1880s, Vietnam fell under French influence in many aspects of its culture, including art, architecture, fashion and cuisine. Even after Vietnam attained independence in the 20th century, those influences remained, and they are in evidence still, often in a fusion of Vietnamese and French styles known as Indochine.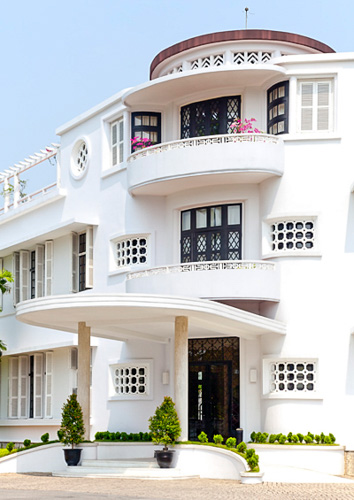 The French influence is most visible in architecture, with the work of French architects on view all over Vietnam, especially in the capital, Hanoi. Wide, leafy boulevards were designed to emulate those in Paris. Villas in different European styles line the streets in the French Quarter.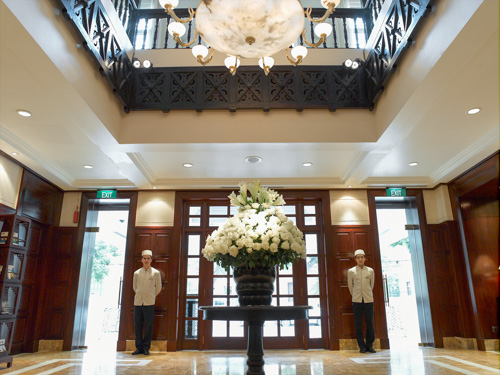 One of the most striking examples of French influence is the neoclassical Hanoi Opera House, which was modeled on the famed Palais Garnier in Paris. The interiors of this grand structure mirror European style as well, with Italian marble floors, copper chandeliers and French murals on the ceiling.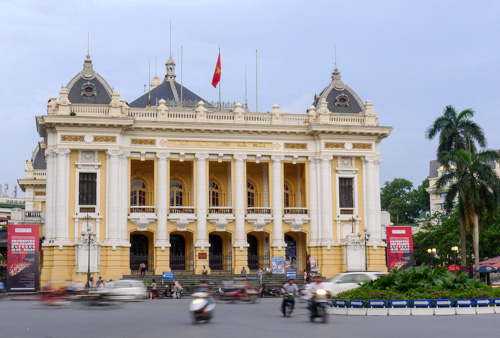 The Sofitel Metropole Legend Hanoi hotel is another example of French colonial style. Since opening in 1901, it has been the hotel of choice for visiting heads of state, authors and movie stars.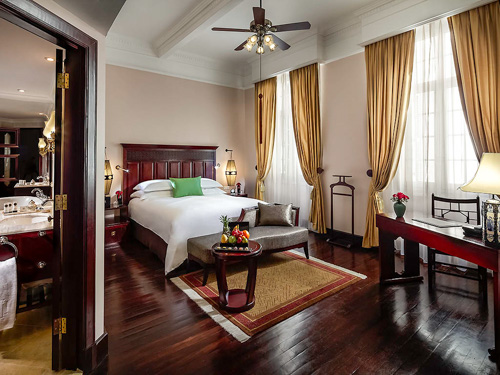 The mustard-yellow Presidential Palace in Hanoi was completed in 1906 to house the French Governor-General of Indochina. When Ho Chi Minh became leader of Vietnam following the expulsion of the French, he declined to live in the palace, choosing to build a traditional Vietnamese stilt house nearby. However, he continued to use the Italian Renaissance-style palace for official state visits and important guests.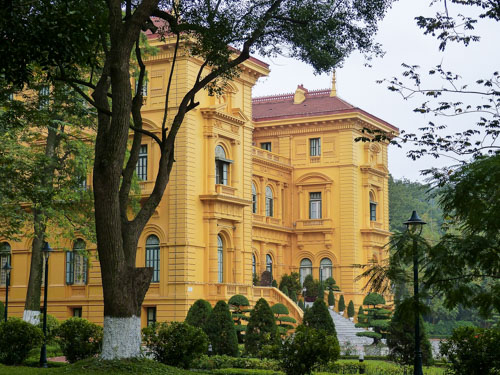 In the former imperial capital of Hue in central Vietnam, the French built a new district in the late 19th century across the Perfume River from the ancient section.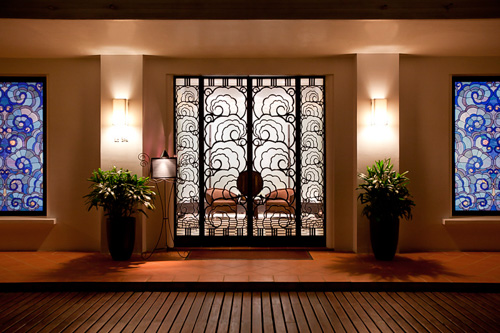 Notable structures from that era include La Residence Hue Hotel & Spa, an Art Deco masterpiece that was built as the guest house for the French Colonial-Governor of Indochina, and Le Cercle Sportif, a riverside Art Moderne building that served as a social and tennis club for the colonial elite.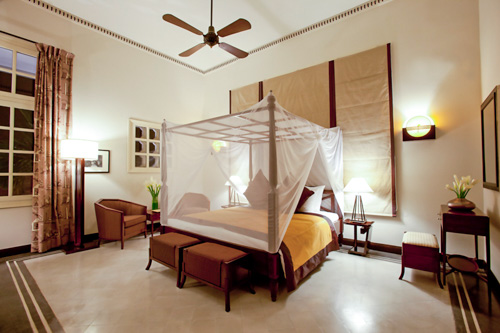 Ho Chi Minh City, which is still widely referred to as Saigon, its former name, has undergone a dramatic transformation in recent years, with many modern buildings replacing French colonial structures.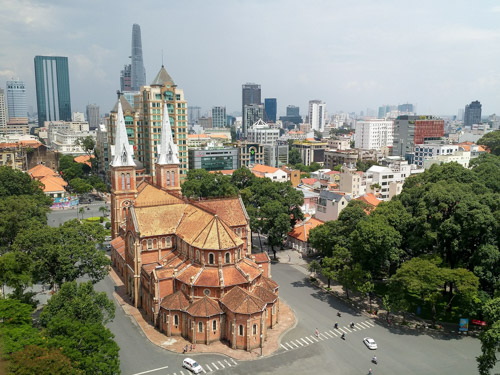 However, several fine examples have survived the urban renewal around them, such as the intricate City Hall, which was built by the French in 1908 and is still used as a government building, Notre Dame Cathedral (built in the late 1800s) and the Saigon Opera House (completed in 1897).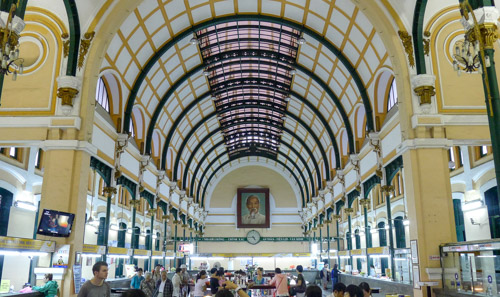 Another landmark is the Saigon Central Post Office, which was designed by Gustave Eiffel and, with its vaulted roof and arched windows, is reminiscent of the grand railway stations of Europe.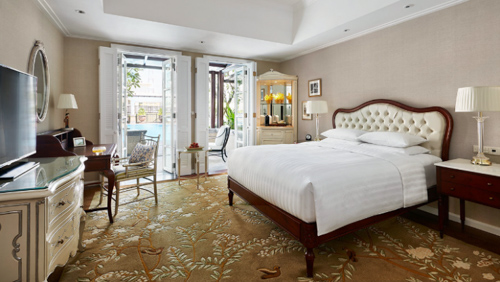 And in at least one case, a newly built structure pays respect to French colonial style: The Park Hyatt Saigon was built in 2005, but it fits right in with the more historic buildings.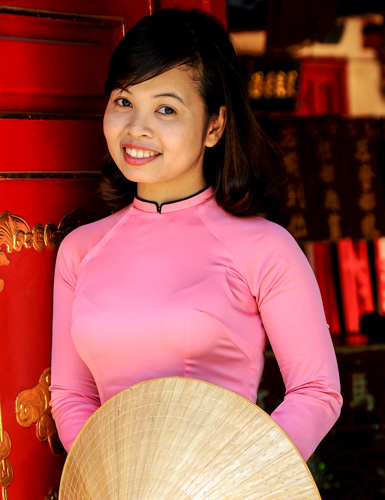 French influence also extends to Vietnamese fashion. The ao dai dress is the trademark of Vietnamese style for women.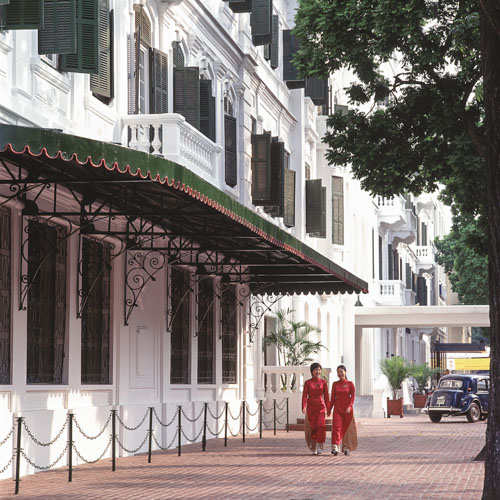 However, it is not originally Vietnamese but a combination of French and Chinese influences. During the 1930s, the Chinese-inspired tunics popular at the time took on a more stylish, modern look in line with designs coming out of Paris, which were longer and more fitted and had buttoned cuffs and scalloped hems. That lean profile, fitted at the chest and open at the waist, continues to be the prevalent style for Vietnamese women today.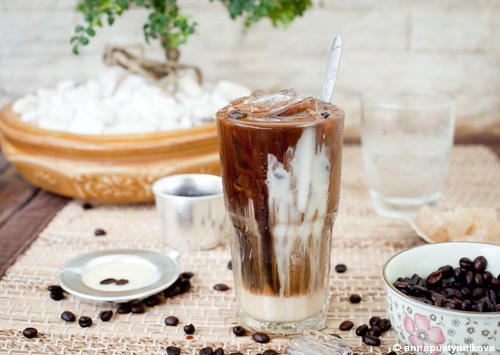 French culture also fully infused local cuisine. Coffee was introduced by the French in the 1880s and is now an essential part of daily life, with coffee shops a hub of social activity. Ca phe sua da is the name of the classic Vietnamese iced coffee. It's made with Vietnamese-grown dark roast coffee that's brewed in a metal drip filter pot, sweetened with condensed milk and then poured over ice.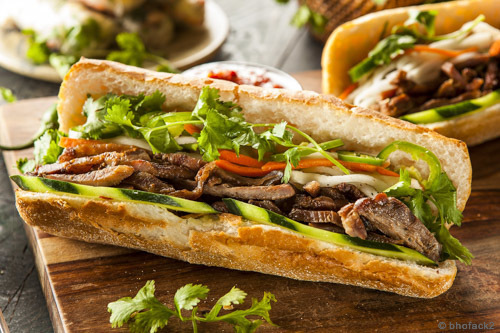 Other French delicacies that entered the Vietnamese diet and remained are pate, croissants and creme caramel adapted to Vietnamese taste with coconut milk. A ubiquitous addition is the baguette, which is made lighter by using rice flour. It's the base for banh mi sandwiches, which are composed of meat such as pork or chicken, homemade mayonnaise, liver pate, shredded pickled carrots, daikon, chilies, fresh cilantro and cucumber slices.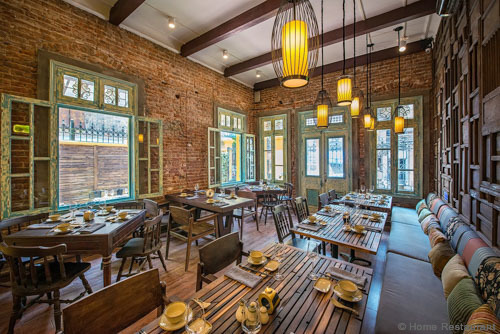 Contact an Artisans of Leisure travel specialist to start planning a private, customized Vietnam tour.
Destinations: Asia, Southeast Asia, Vietnam
Tags: architecture, Asia, Asian, design, food, French, hotels, Indochina tours, Indochine, Southeast Asia, style, Vietnam, Vietnam tours