Highlights of Turkey
(9 Days)
Istanbul, Cappadocia, Ephesus
Turkey in a Week
(7 Days)
Istanbul, Cappadocia, Ephesus
Istanbul in Depth
(6 Days)
Best of Turkey
(12 Days)
Istanbul, Cappadocia, Ephesus, Bodrum
Active & Adventure Tour of Turkey
(16 Days)
Istanbul, Cappadocia, Alacati, Ephesus, Bodrum, Turquoise Coast
Classical Turkey
(8 Days)
Istanbul, Izmir, Ephesus, Pergamon, Aphrodisias, Pamukkale
Historic Turkey
(11 Days)
Istanbul, Cappadocia, Ephesus, Didyma, Priene, Miletus, Aphrodisias
Journey Through Turkey
(18 Days)
Istanbul, Gallipoli, Troy, Ephesus, Pamukkale, Bodrum, Turquoise Coast, Antalya, Cappadocia
City & Sea
(9 Days)
Istanbul, Bodrum
Culture & Ruins of Turkey
(9 Days)
Istanbul, Gallipoli, Troy, Canakkale, Sirince & Ephesus, Pamukkale
Turkey in Style
(10 Days)
Istanbul, Izmir & Ephesus, Bodrum
Multi-country Tours
Highlights of Greece & Turkey
(15 days)
Athens, Mykonos, Santorini, Istanbul, Ephesus, Cappadocia
Culinary Tour of Greece & Turkey
(10 days)
Athens, Crete, Istanbul


Romantic Turkey
(16 Days - Departs Daily on a Private Basis)
Istanbul, Cappadocia, Antalya, Ephesus, Bodrum
This exclusive private tour features the historic, cultural, and scenic highlights of Turkey. With your own private guide and driver, enjoy comprehensive touring in the great city of Istanbul, the underground cave cities of Cappadocia, the impressive ruins near Antalya and Ephesus, and the resort town of Bodrum.
Begin in Istanbul. During flexible private touring with your own guide, visit sights such as the Aya Sofya (Hagia Sophia), the Blue Mosque, Topkapi Palace and the beautiful tiles in its Harem, the Rustem Pasha Mosque, an ancient underground cistern, and Istanbul's Spice Market. Shop for carpets and kilim, jewelry, glass, textiles and antiques at the Grand Bazaar. Enjoy a boat ride on the Bosphorus, the waterway separating old Istanbul from new, Europe from Asia. Also visit Istanbul's most interesting museums, including the Istanbul Modern. There will also be time to enjoy the city's wonderful cafes and vibrant neighborhoods.
Next, fly inland to Cappadocia to explore ancient subterranean cities filled with frescoed churches and cave dwellings in Goreme, Kaymakli and other locations. Also visit a local winery, shops selling the local style of carpets, and a pottery studio. Upon request, hot air balloon rides can be arranged. Accommodation is in a luxury cave-style hotel. From there, drive to Konya and see the imposing green-tiled Mausoleum of Mevlana, the mystic founder of the Sufi sect (Whirling Dervishes). Also visit Aspendos to see the beautifully preserved Roman theater.
Spend three nights in Antalya at a resort overlooking the blue waters of the Mediterranean. Enjoy a private excursion to the ruins of the ancient cities of Termessos and Perge. Also explore Antalya's old town.
Continue to Izmir. With your expert private guide, tour the magnificent ruins of Ephesus, including the Library of Celsus, the Terrace Houses and Ephesus Museum, as well as the nearby House of the Virgin Mary. Also enjoy a private tour of Izmir's bazaars.
Continue to Bodrum, an ancient harbor town featuring beautiful whitewashed backsteets, a Roman amphitheatre, the Castle of St. Peter and the remains of the Mausoleum at Halicarnassus, one of the Seven Wonders of the Ancient World. Accommodation is at one of Turkey's premier luxury resorts.
Finally, fly back to Istanbul for two nights.
Itinerary Overview
Day 1
Arrive Istanbul
VIP airport assistance. Private arrival transfer to hotel for 3 night stay
Day 2
Istanbul
Full-day private city tour
Day 3
Istanbul
Full-day private city tour
Day 4
Istanbul - Cappadocia
Private transfer to flight to Cappadocia for 2 nights. Afternoon private touring of underground cities and caves
Day 5
Cappadocia
Full-day private tour
Day 6
Cappadocia - Antalya
Private transfer to Antalya for 3 night stay. Visit Konya and Aspendos en route
Day 7
Antalya
At leisure at resort
Day 8
Antalya
Full day private touring in town and nearby ruins
Day 9
Antalya - Izmir
Private transfer to flight to Izmir. Private transfer to hotel for 2 nights
Day 10
Izmir & Ephesus
Private tour of Ephesus
Day 11

Izmir- Bodrum
Private transfer to Bodrum for 3 night stay

Day 12
Bodrum


Half-day private tour

Day 13
Bodrum
At leisure at resort
Day 14
Bodrum - Istanbul
Private transfer to flight to Istanbul. Private transfer to hotel for 2 nights
Day 15
Istanbul
Half-day private tour
Day 16
Depart Istanbul
Private airport transfer
Hotels
Istanbul:
Park Hyatt Istanbul (first stay)
Ciragan Palace or Four Seasons Bosphorus (second stay)
Cappadocia:
Argos Hotel or Museum Hotel
Antalya:
Mardan Palace Hotel
Izmir:
Swissotel Buyuk Efes
Bodrum:
Mandarin Oriental Bodrum or Amanruya (*supplement applies for the Aman resort)
Cost
Upon request
Per person (double occupancy)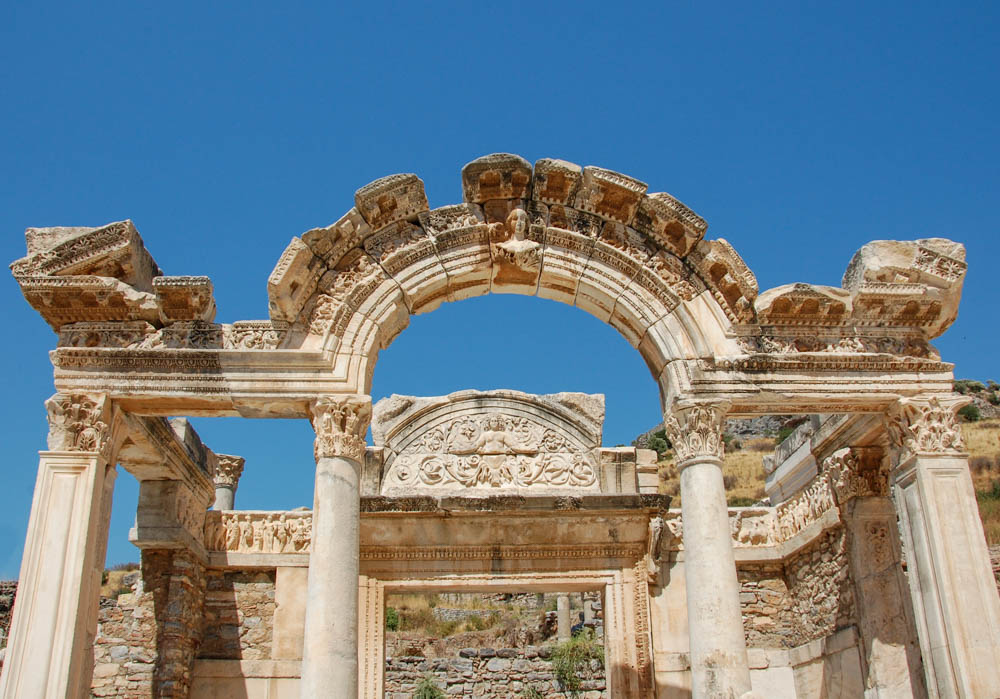 Turkey was fantastic. The itinerary was perfect, just the right pace and balance of shopping, cruising, and visits to historical sights. Our guide was very entertaining and knowledgeable about art, history and culture.
~ M.S., Scottsdale, Arizona
You arranged a wonderful trip to Turkey. It covered all of the highlights, was well organized, and also allowed flexibility. Artisans of Leisure is the best tour company we have ever used.
~ R.B., Jackson, WY
We had a wonderful time in Turkey. Everything was perfect…Even though we haven't met personally, I felt as if you knew me and selected guides that were absolutely perfect for us.
~ G.K., New York, NY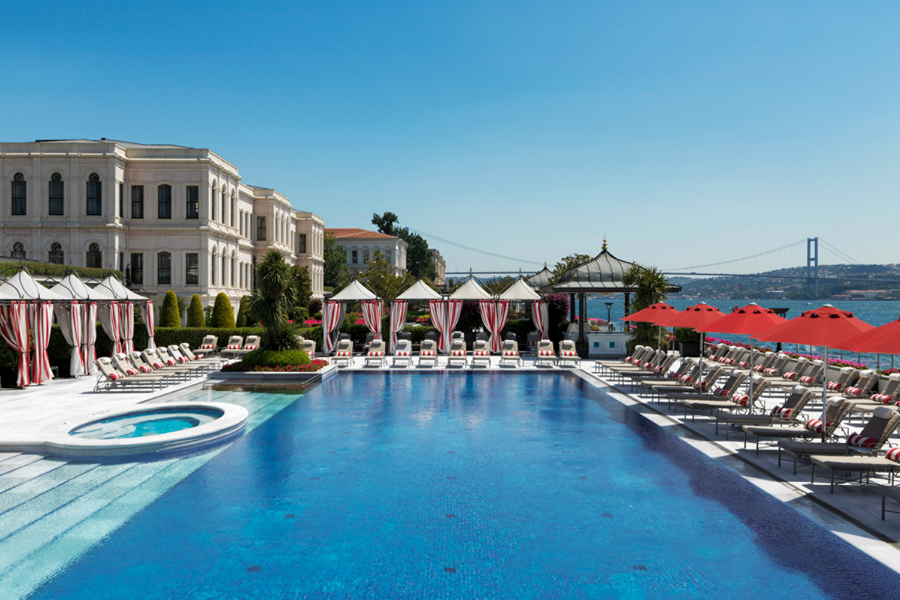 Recommended by:
Departures
Conde Nast Traveler
The New York Times
Wall Street Journal
Travel + Leisure
Town & Country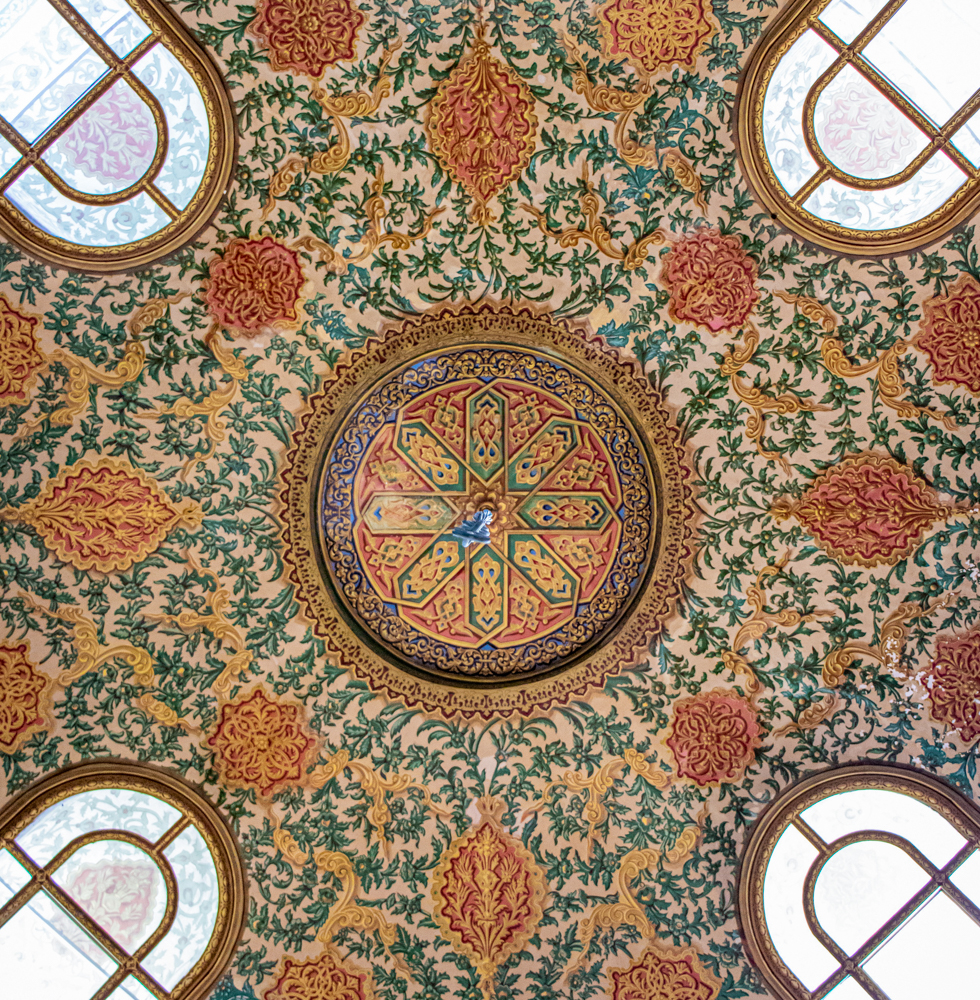 Top 10 Favorite Attractions and Things To Do in Istanbul
Spectacular Greek and Roman Ruins in Ephesus
An Interview with Ashley Isaacs Ganz on Greece & Turkey
A Family Tour of Greece & Turkey
Summer at the Four Seasons Istanbul at the Bosphorus, Turkey
Hagia Sophia: Layers of History in Istanbul
Private Shopping Tours in Istanbul
Flying in a Hot-Air Balloon over Cappadocia, Turkey
Just Back: Istanbul & Ephesus in Turkey
The 5 Best Ancient Ruins in Turkey