February 6, 2009
The 5 best ancient ruins in Turkey
We recently returned from taking our "Essence of Turkey" tour, which is a private luxury tour that includes all of the following ruins–the very best ancient sites in Turkey.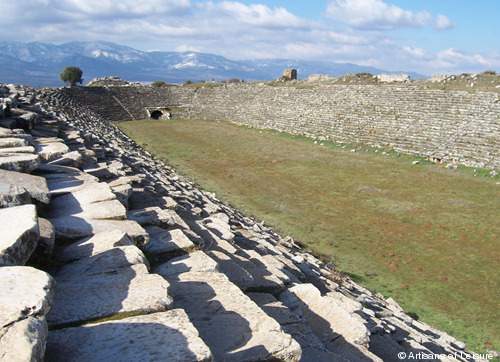 1.) The Stadium at Aphrodisias
This site remains in amazing condition. There are usually very few, if any, other tourists, so you can really feel transported back in time as you walk across the same stones as ancient Turks. Upon closer inspection, remnants of sporting equipment can be found as well. The authenticity is overwhelming when you realize that you are in the middle of Turkey, miles from the nearest city, with nothing to stop you from tracing the very footsteps of some of the earliest civilized peoples.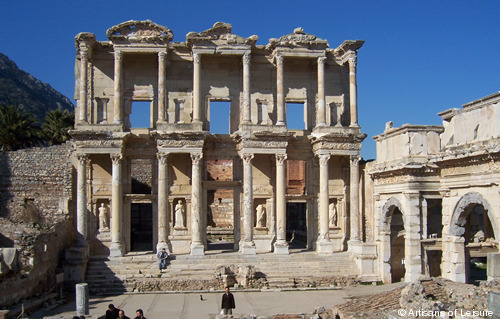 2.) The Celsus Library at Ephesus
This is one of the most memorable sites in Turkey. During a walk through the ancient city, it is obvious that the original residents of Ephesus must have lived in relative opulence for their time, despite the ruined state we see today. It doesn't take much imagination to see the structures as they once were, full of artistic detail and even a few modern amenities: not only does the city have a two-storey library, but a row of open-air toilets shows that even the earliest plumbing was fairly advanced in ancient Ephesus.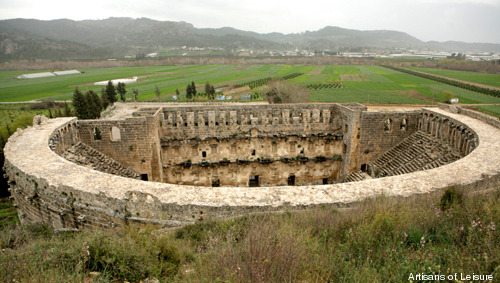 3.) The theater at Aspendos
Near Antalya, this incredibly preserved ancient theater is a wonder of early engineering and acoustics. Not only does this structure still stand, but it continues to be used for live performances!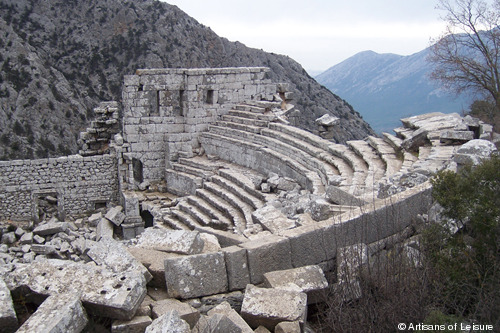 4.) Termessos
Near Antalya, this is a wonder of ancient architecture. There are views of the Mediterranean beyond the theater, and the air in the mountains is so different from the air at sea level, the silence is resounding. The hike to the theater takes less than an hour, but it will surely make you appreciate the fact that the ancient construction workers had to haul all the stones uphill!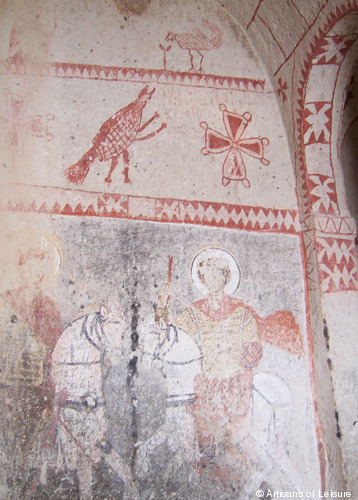 5.) The caves of Cappadocia
These caves provided a canvas for persecuted Christians as well as a natural hiding place. Scenes from the Bible can still be seen on the inside walls of caves. Early Christians must have thought these caves were a gift from God–they provided an inconspicuous shelter that was warm in the winter, cool in the summer, and a great place to make wine! Local wineries continue to use the same process, and our guides often incorporate wine tasting during our private tours in Cappadocia.