Introduction to Switzerland
(6 Days)
Zurich, Lucerne, Lausanne
A Week in Switzerland
(7 Days)
Lucerne, Interlaken, Lausanne
Discover Switzerland
(8 Days)
Zurich, Interlaken, Zermatt, Lausanne
Best of Switzerland
(8 Days)
Zurich, Lucerne, Lausanne
Family Tour of Switzerland
(9 Days)
Zurich, Lucerne, Interlaken, Lausanne
Highlights of Switzerland
(9 Days)
Zurich, Lucerne, Interlaken, Lausanne
Active Tour of Switzerland
(10 Days)
Lucerne with Mount Rigi & Mount Pilatus, Interlaken & Berner Oberland, Zermatt, Lausanne & Emmental
Art Tour of Switzerland
(6 Days)
Geneva, Basel & Weil am Rhein, Zurich with St. Gallen & Winterthur
Switzerland by Train
(10 Days)
Lausanne, Zermatt, Andermatt, St. Moritz
Essence of Switzerland
(11 Days)
Zurich, Lucerne, Interlaken, Zermatt, Lausanne
Lakes & Mountains of Switzerland
(12 Days)
Lucerne, Interlaken, Zermatt, Gstaad, Lausanne
Luxuries of Switzerland
(12 Days)
Zurich, St. Moritz, Lucerne, Gstaad, Lausanne
Journey Through Switzerland
(13 Days)
Zurich, Lucerne, Interlaken, Zermatt, Lausanne
Best of the Lake Lucerne Region
(7 Days)
Lucerne, Andermatt
Multi-country Tours
Luxuries of Switzerland & Italy
(11 Days)
Lausanne, Interlaken, Lucerne, Lake Como
Introduction to Switzerland & Italy
(9 Days)
Lausanne, Zermatt or Gstaad, Lake Como
Food & Wine Tour of France & Switzerland
(11 Days)
Paris, Reims & Champagne, Burgundy, Lausanne with Lavaux & Emmental
Exclusive Austria, Germany & Switzerland
(16 Days)
Vienna, Salzburg, Munich, Baden-Baden & Colmar, Lucerne, Lausanne
Spa & Wellness Tour of Germany & Switzerland
(10 Days)
Munich, Baden-Baden & Alsace, Lake Geneva


Luxuries of Switzerland
(12 Days - Departs Daily on a Private Basis)
Zurich, St. Moritz, Lucerne, Gstaad, Lausanne
This private tour of Switzerland uses the country's most exclusive palace hotels as bases for in-depth cultural and scenic touring.
Begin in Zurich, one of Europe's most sophisticated cities. During flexible private touring, see the highlights of the Old Town. Stroll its medieval backstreets, broad shopping boulevards and lakefront promenades, and see highlights such as churches with stained-glass windows designed by Marc Chagall and Sigmar Polke. Enjoy tastings at favorite confectioners and gourmet shops, and walk up the Lindenhof for panoramic views over the city. Later, perhaps explore gallery districts and up-and-coming neighborhoods, or tour top museums such as the Kunsthaus and Landesmuseum (Swiss National Museum). Upon request, Artisans of Leisure can arrange additional experiences according to your interests, such as a private cruise on Lake Zurich.
Continue to sunny St. Moritz, an upscale resort town among the beautiful mountains and lakes of eastern Switzerland. Stay at legendary Badrutt's Palace, one of the most exclusive and distinctive hotels in the country. During private touring, visit a traditional wood-fired cheese-making workshop, and enjoy cable car rides and flexible guided hiking for spectacular and unforgettable views of mountains, glaciers and lakes in this extraordinary part of the Swiss Alps. Also enjoy free time to explore the town's upscale shops and restaurants, walk along the shoreline of Lake St. Moritz, or indulge in a treatment at the hotel spa.
Next, enjoy Excellence class seats on the renowned Glacier Express train from Zermatt to Andermatt, admiring views of the Alps along the way. Continue by private vehicle to Lucerne, a picture-perfect Swiss town on the shore of Lake Lucerne. Stay at one of Switzerland's most impressive hotels in a room offering expansive views of the lake and nearby mountains. During private touring with your own guide, explore the highlights of the Old Town. Cross Chapel Bridge, a landmark covered wooden bridge containing paintings of the city history, and walk the cobblestone streets to see the city's tiny squares and painted facades. Also learn about the city's history at the Musegg Wall, a portion of the old city walls, and walk along the tree-lined waterfront. Upon request, also visit museums such as the Kunstmuseum, Rosengart Collection or the Swiss Museum of Transport. Then, enjoy a privately guided scenic excursion in the region. Cruise across beautiful Lake Lucerne, passing lakeside farmhouses and small villages clustered below high peaks. Ride a cog railway up iconic Mount Pilatus for panoramic views over the lake and mountains. Perhaps opt for a lunch of Swiss cuisine at a restaurant on the mountain, take a toboggan run down the slopes, or go for a hike in the fresh mountain air.
Continue to Gstaad, a quintessential Swiss mountain town of wooden chalets surrounded by stunning mountain landscapes. Stay at an iconic palace hotel that's the perfect base for day tours into the hills. During leisure time, explore Gstaad's luxury boutiques and excellent restaurants, and take advantage of the extensive facilities at your resort. Upon request, Artisans of Leisure can arrange an exclusive private lunch of Swiss specialties in a historic mountain hut with unrivalled views.
Next, transfer to Lausanne, stopping en route to visit Gruyeres, an atmospheric medieval hill town. Tour a cheese-making workshop and taste local cheeses, including the region's renowned Gruyere cheese, and enjoy reservations for a fondue or raclette lunch at one of our favorite local restaurants. Also visit Gruyeres's medieval castle and Chaplin's World, the former house and estate of Charlie Chaplin. Continue to Lausanne and the beautiful Lake Geneva region for a stay at the elegant Beau-Rivage Palace—one of the best luxury hotels in Switzerland—among lush parkland on the lakeshore. One day, take a private excursion to the Watch Valley for a private, hands-on visit to a watchmaking studio and to see other regional highlights. Another day, enjoy a private excursion with a sommelier to the Lavaux wine region, a UNESCO World Heritage Site of 800-year-old terraced vineyards that skirt the edge of Lake Geneva and offer dramatic views of the Alps. Artisans of Leisure will arrange for you to enjoy activities such as exclusive access to wine cellars for private wine tastings, visiting a medieval building among the vineyards, and a private chocolate-making experience at a local confectioner. Other nearby options include touring a renowned chocolate factory; exploring the Olympic Museum or the historic center of Lausanne; or spending time at the hotel's excellent spa, restaurants and leisure facilities.
Itinerary Overview
Day 1

Arrive Zurich

Private arrival transfer to hotel for 2 nights

Day 2

Zurich
Full-day private tour

Day 3

Zurich – St. Moritz

Private transfer to hotel for 2 nights. Afternoon private excursion to cheese-making workshop

Day 4

St. Moritz

Half-day private touring and hiking

Day 5

St. Moritz – Andermatt – Lucerne

Transfer to station for Glacier Express train to Andermatt. Private arrival transfer to hotel for 2 nights

Day 6

Lucerne & Mount Pilatus

Morning private city tour. Afternoon private excursion

Day 7

Lucerne – Gstaad

Private transfer to hotel for 2 nights

Day 8

Gstaad

Half-day private touring and hiking

Day 9

Gstaad – Gruyeres – Lausanne

Private transfer to hotel for 3 nights, with touring en route

Day 10

Lausanne & Watch Valley

Half-day private excursion

Day 11

Lausanne & Lavaux wine region

Full-day private excursion

Day 12

Lausanne – Depart Geneva

Private airport transfer
Hotels
| | |
| --- | --- |
| Zurich: | Baur au Lac or The Dolder Grand |
| St. Moritz: | Badrutt's Palace |
| Lucerne: | Burgenstock Resort |
| Gstaad: | Gstaad Palace |
| Lausanne: | Beau-Rivage Palace |
Cost
| | |
| --- | --- |
| $26,980 | Per person (based on double occupancy) |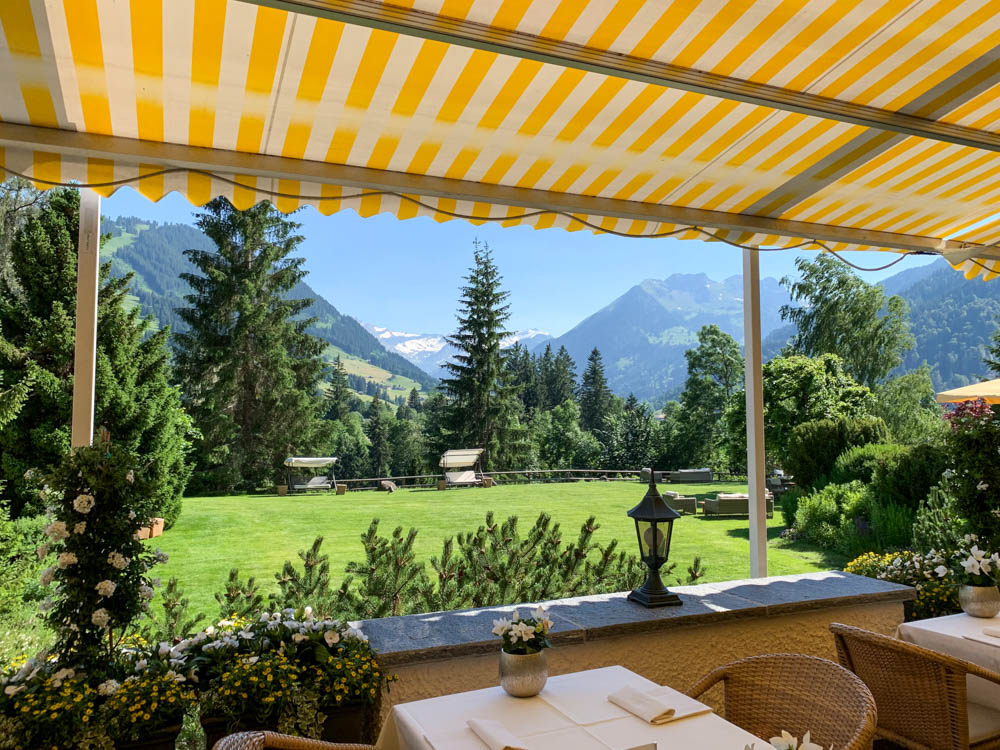 Introduction to Switzerland
(6 Days)
Zurich, Lucerne, Lausanne
A Week in Switzerland
(7 Days)
Lucerne, Interlaken, Lausanne
Discover Switzerland
(8 Days)
Zurich, Interlaken, Zermatt, Lausanne
Best of Switzerland
(8 Days)
Zurich, Lucerne, Lausanne
Family Tour of Switzerland
(9 Days)
Zurich, Lucerne, Interlaken, Lausanne
Highlights of Switzerland
(9 Days)
Zurich, Lucerne, Interlaken, Lausanne
Active Tour of Switzerland
(10 Days)
Lucerne with Mount Rigi & Mount Pilatus, Interlaken & Berner Oberland, Zermatt, Lausanne & Emmental
Art Tour of Switzerland
(6 Days)
Geneva, Basel & Weil am Rhein, Zurich with St. Gallen & Winterthur
Switzerland by Train
(10 Days)
Lausanne, Zermatt, Andermatt, St. Moritz
Essence of Switzerland
(11 Days)
Zurich, Lucerne, Interlaken, Zermatt, Lausanne
Lakes & Mountains of Switzerland
(12 Days)
Lucerne, Interlaken, Zermatt, Gstaad, Lausanne
Luxuries of Switzerland
(12 Days)
Zurich, St. Moritz, Lucerne, Gstaad, Lausanne
Journey Through Switzerland
(13 Days)
Zurich, Lucerne, Interlaken, Zermatt, Lausanne
Best of the Lake Lucerne Region
(7 Days)
Lucerne, Andermatt
Multi-country Tours
Luxuries of Switzerland & Italy
(11 Days)
Lausanne, Interlaken, Lucerne, Lake Como
Introduction to Switzerland & Italy
(9 Days)
Lausanne, Zermatt or Gstaad, Lake Como
Food & Wine Tour of France & Switzerland
(11 Days)
Paris, Reims & Champagne, Burgundy, Lausanne with Lavaux & Emmental
Exclusive Austria, Germany & Switzerland
(16 Days)
Vienna, Salzburg, Munich, Baden-Baden & Colmar, Lucerne, Lausanne
Spa & Wellness Tour of Germany & Switzerland
(10 Days)
Munich, Baden-Baden & Alsace, Lake Geneva


Our family's Switzerland trip was excellent. We enjoyed the variety of tours, destinations and activities. The meals were very special and the hotel views were incredible. Thank you for always paying attention to all of the details!
~ A.S., St. Petersburg, FL
Our Switzerland honeymoon was incredible! We received 5-star treatment everywhere we went. Other companies we've used aren't even comparable to Artisans of Leisure.     
~ A.R., Nashville, TN
We had a wonderful trip to Switzerland and were so pleased with the arrangements you made in terms of hotels, guides, transportation, schedule and just everything. Thank you so much for taking our wishes and turning them into the trip we hoped for. 
~ S.F., Seneca, SC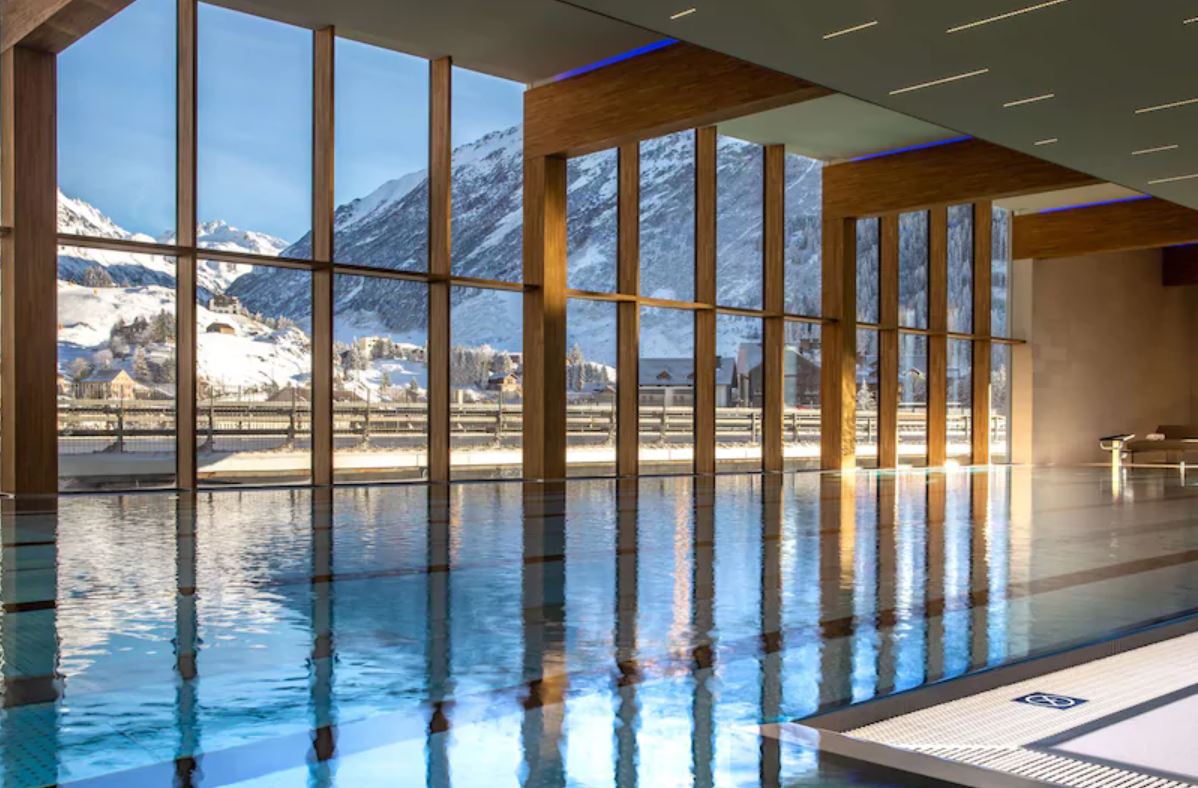 Recommended by:
Departures
Conde Nast Traveler
The New York Times
Wall Street Journal
Travel + Leisure
Town & Country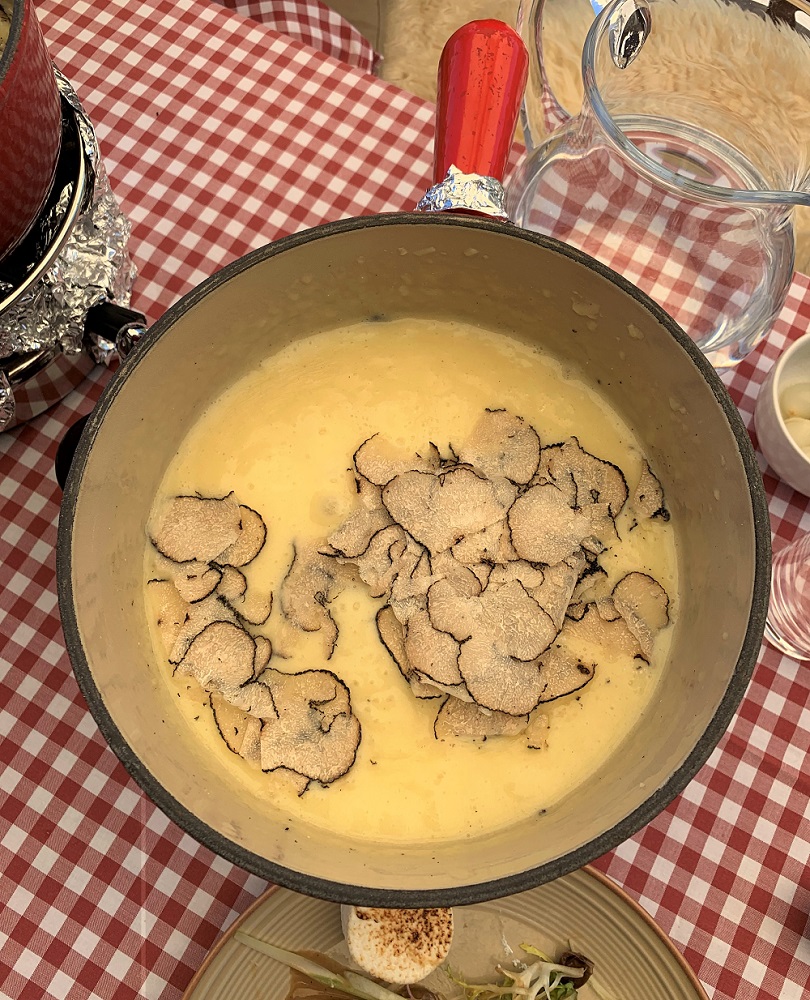 Just Back: A Luxurious Family Tour of Switzerland
Quintessential Switzerland: Lucerne & the Lake Lucerne Region
Scenic Train Rides in Switzerland
Must Stay: The Burgenstock Resort above Lake Lucerne
Touring the Berner Oberland in Switzerland: A Family Favorite
Exploring Switzerland in Style: A Glacier Express Tour
A Winter Getaway to Zurich & St. Moritz
Notes from Our Travelers: A Romantic & Luxurious Honeymoon in Switzerland
The Iconic Chapel Bridge in Lucerne