January 18, 2019
Highlights of Switzerland
Artisans of Leisure private tours of Switzerland feature the country's spectacular landscapes, iconic luxury hotels and unique cultural experiences.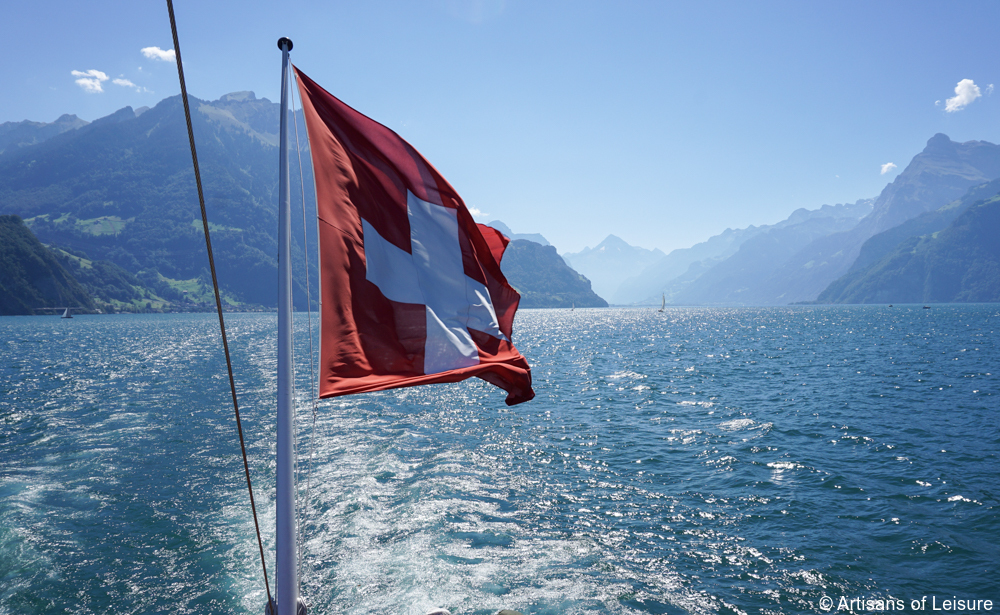 Many of our customized Switzerland tours begin in Zurich, one of Europe's most sophisticated cities. We arrange private touring of the cultural highlights of the Old Town, as well as visits to our favorite sweets shops, museums and more.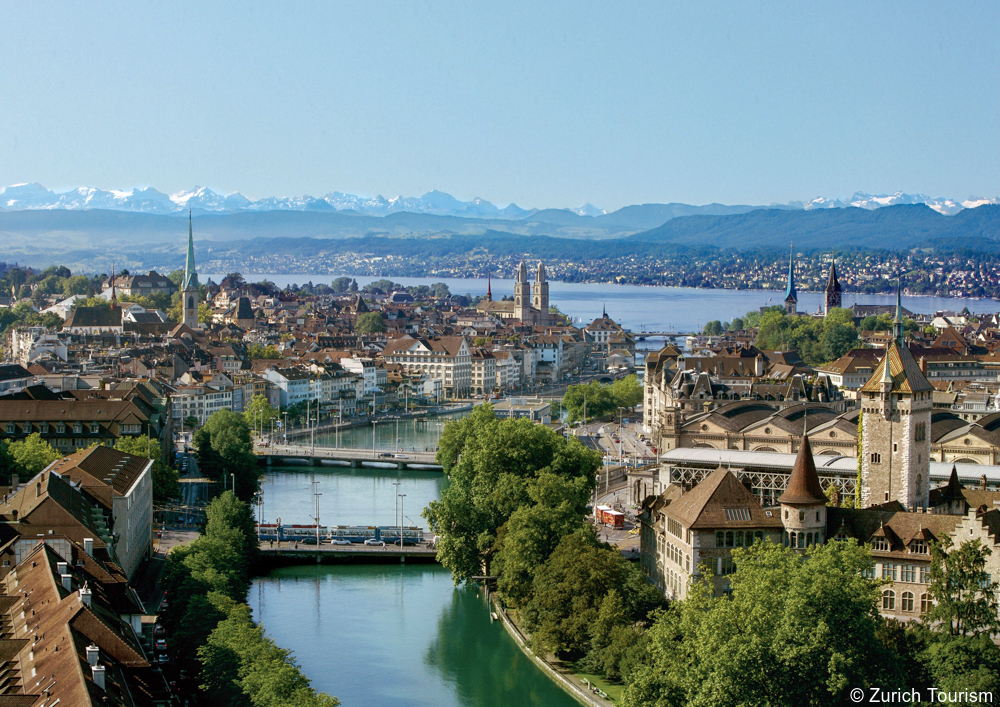 The luxurious Baur au Lac, one of our preferred hotels in central Zurich, features beautiful lake views, private gardens and Michelin-starred dining.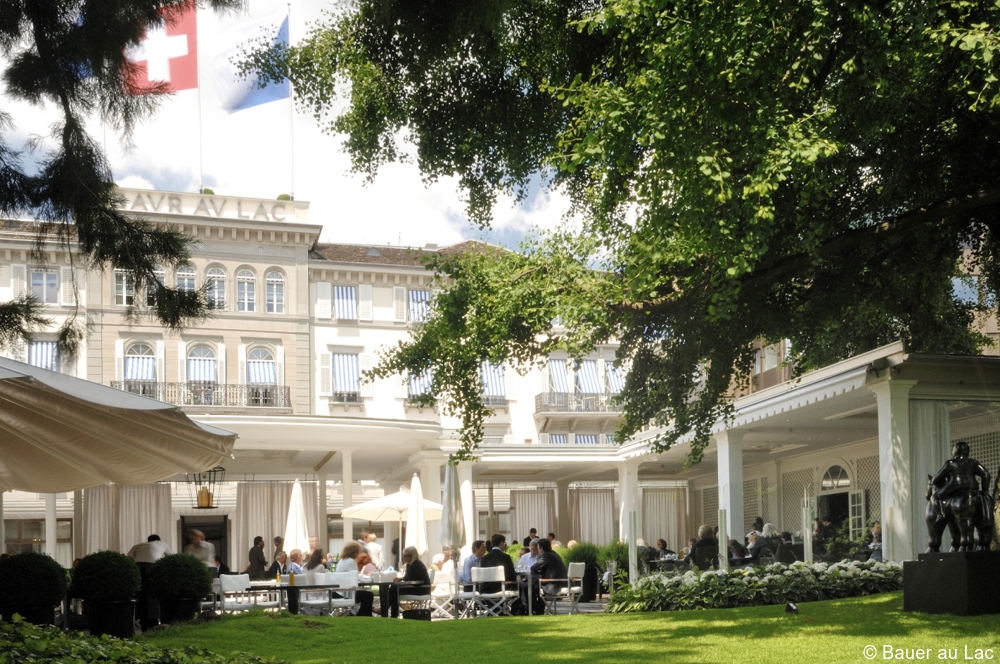 With its historic architecture, lakeside setting and mountain views, Lucerne is a favorite stop on any Switzerland trip. We arrange private cultural touring of highlights in the Old Town, such as the famous Chapel Bridge…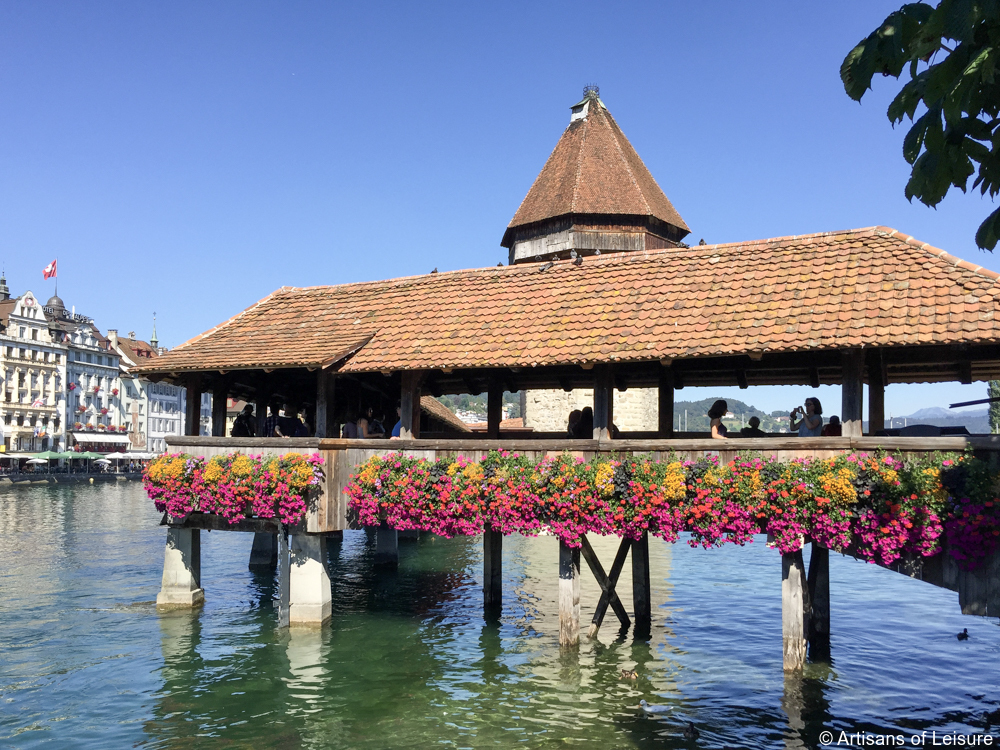 …as well as an excursion on the world's steepest cog railway to the top of Mount Pilatus for panoramic views of the Swiss Alps and Lake Lucerne.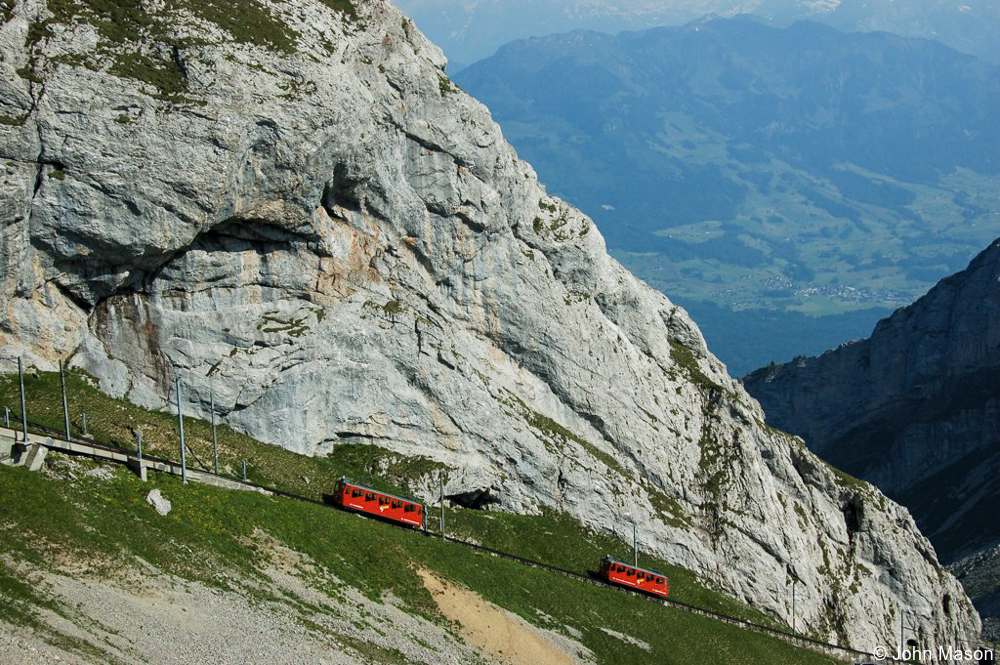 We can arrange a variety of privately guided scenic excursions in the Lucerne area, such as cruises on Lake Lucerne, as well as options for active touring such as hiking, stand up paddleboarding, ropes courses and toboggan runs.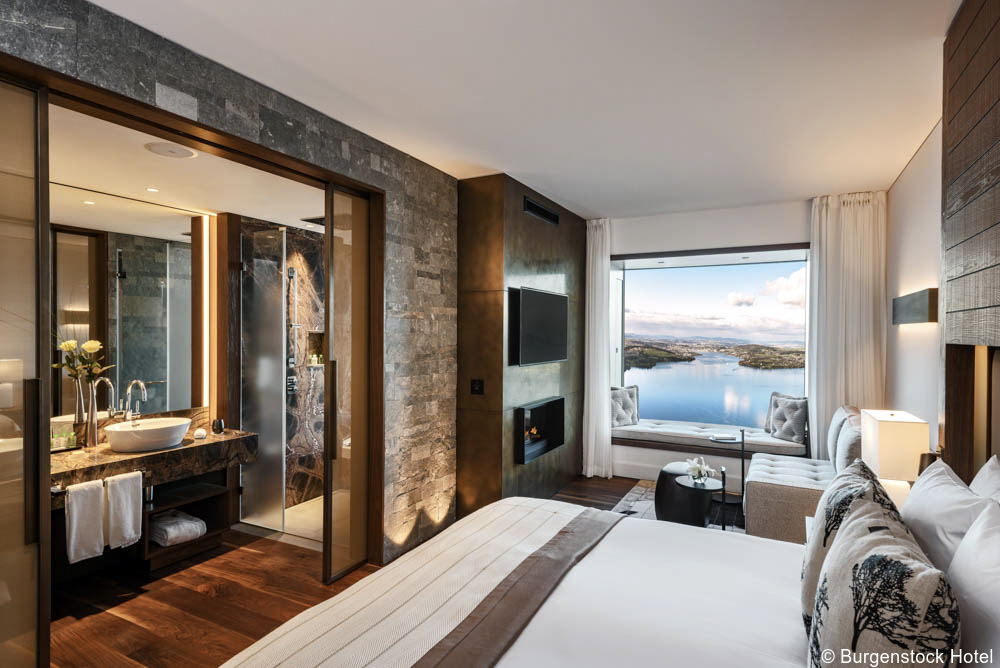 The luxurious Burgenstock Hotel is one of our preferred hotels in the Lake Lucerne region. It has an elegant atmosphere, spectacular views, and a full-service spa with a dramatic infinity pool.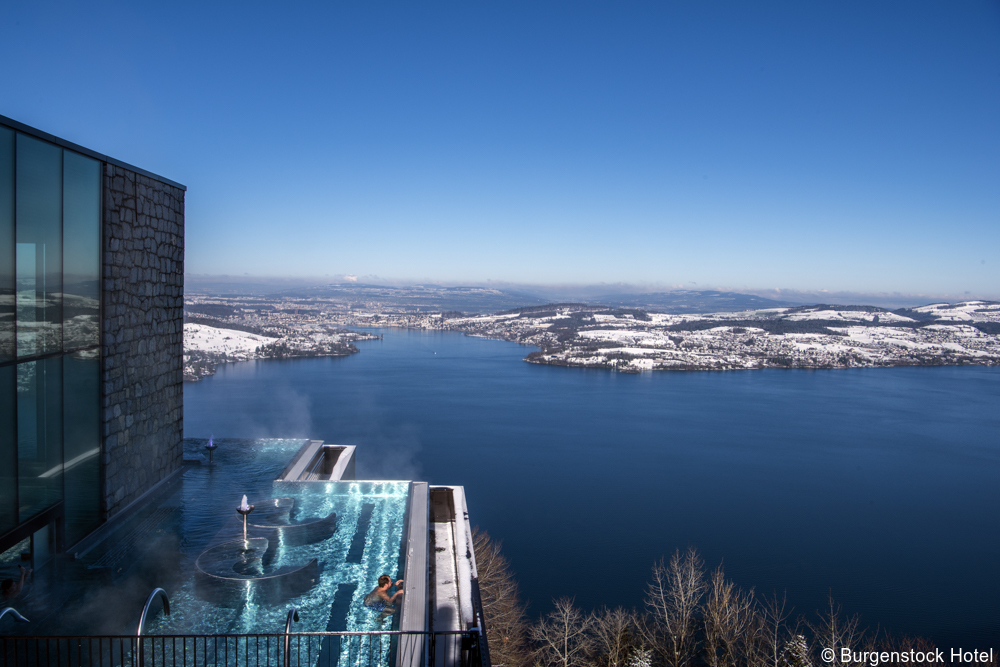 Swiss cuisine is always a highlight, and regional specialties reflect German, French and Italian culinary influences. We make reservations at the top restaurants in the country, from Michelin-starred fine dining establishments…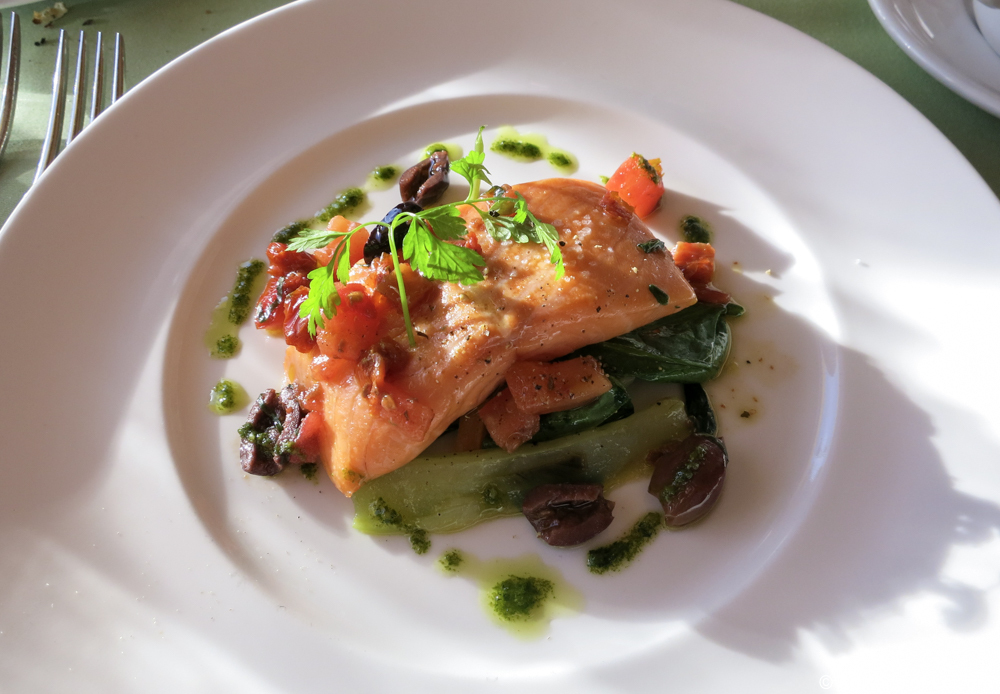 …to rustic chalets and dramatic mountaintop restaurants for meals of fondue, sausages, raclette, rosti (hash brown potatoes) and other typical examples of local cuisine.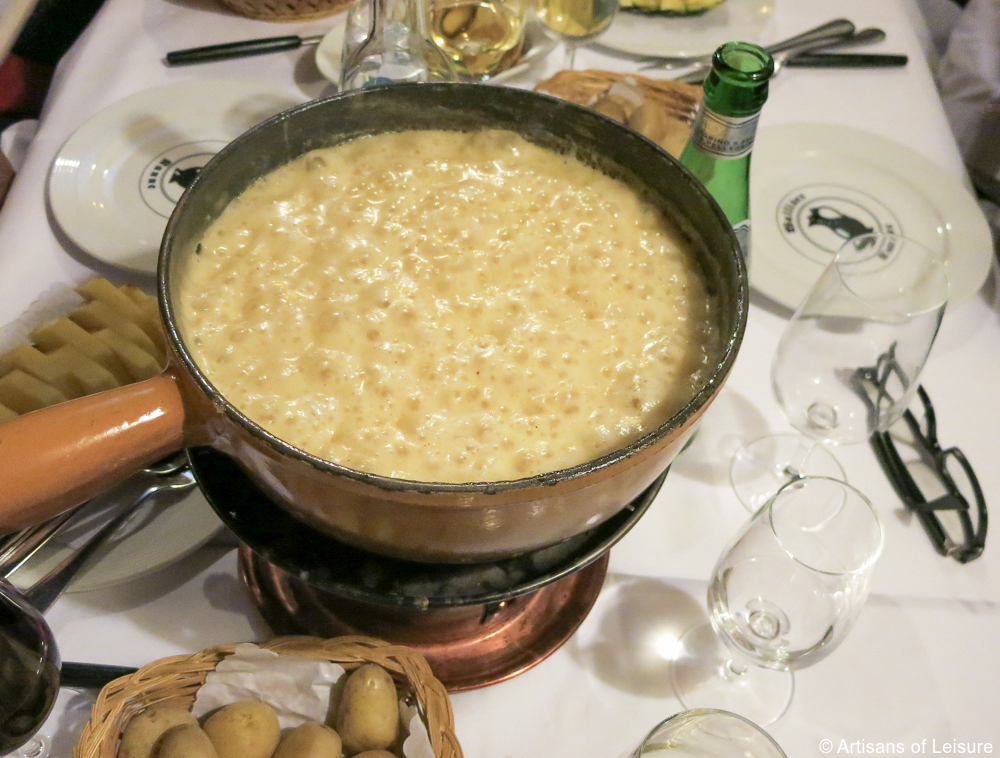 The Berner Oberland is a highlight of Switzerland. This beautiful region in central Switzerland is perfect for travelers wanting to see iconic Swiss landscapes of high alpine peaks, UNESCO-listed glaciers and traditional mountain villages.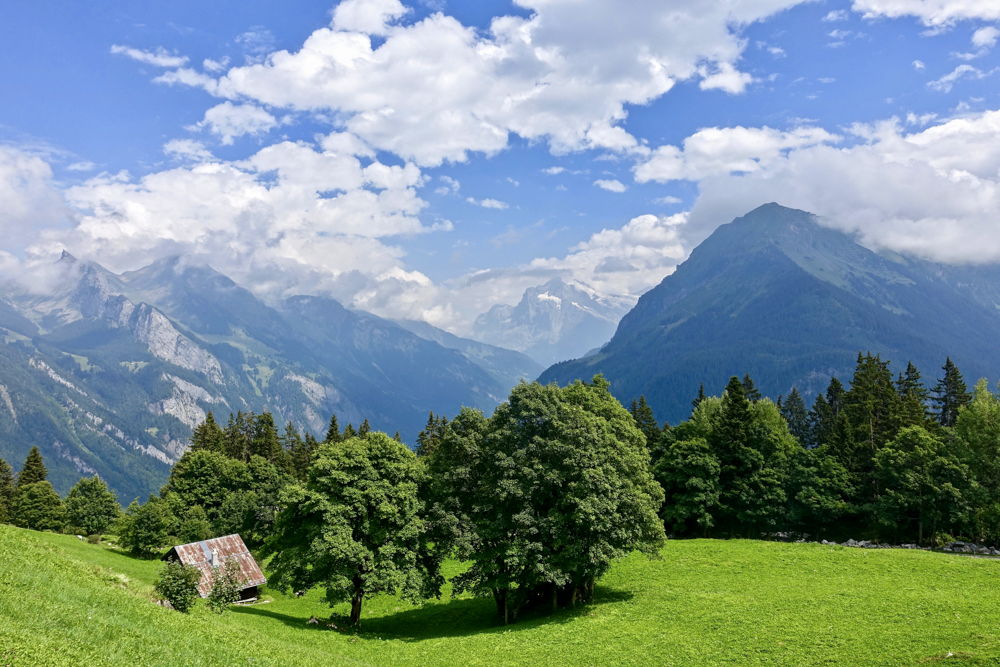 The historic Victoria-Jungfrau Grand Hotel & Spa, our preferred hotel in Interlaken, has beautiful mountain views and fine dining in an elegant Old World setting.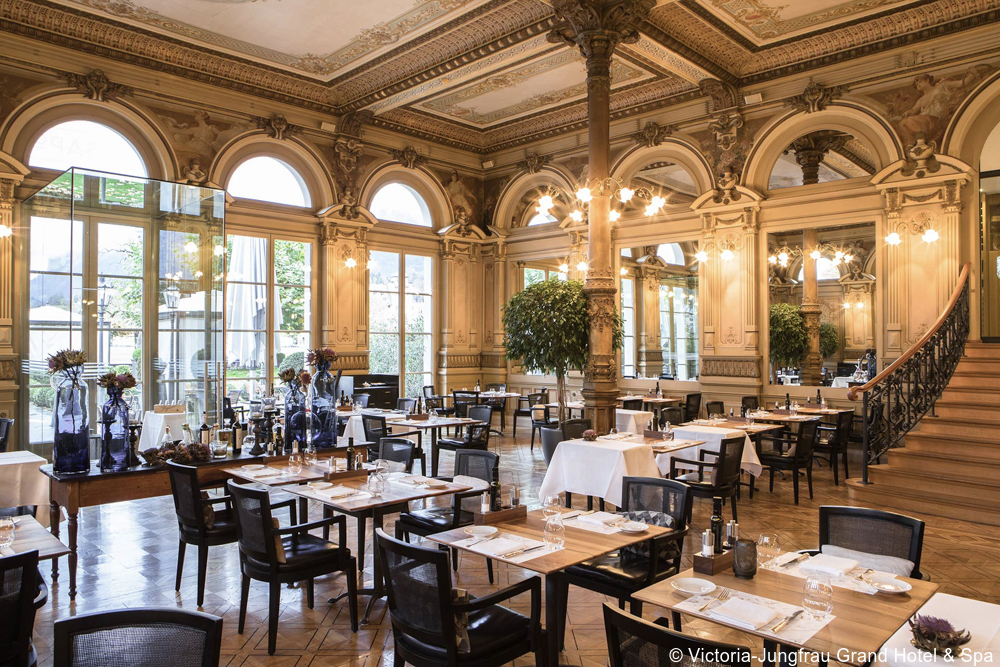 Hiking in the Berner Oberland is the perfect way to experience the beautiful mountain scenery. We can arrange privately guided hikes and scenic walks around Grindelwald, Murren, Lauterbrunnen and other places to suit all abilities…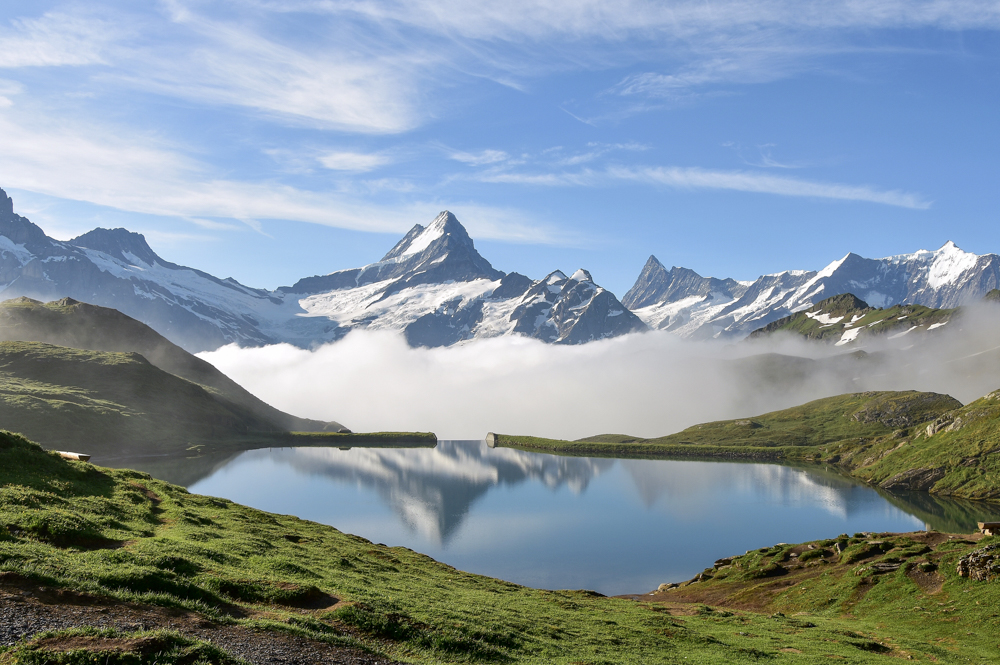 …and organize a variety of private experiences in the Interlaken region, including meeting with locals to learn about Swiss life and traditional Swiss crafts such as woodworking and alphorn making.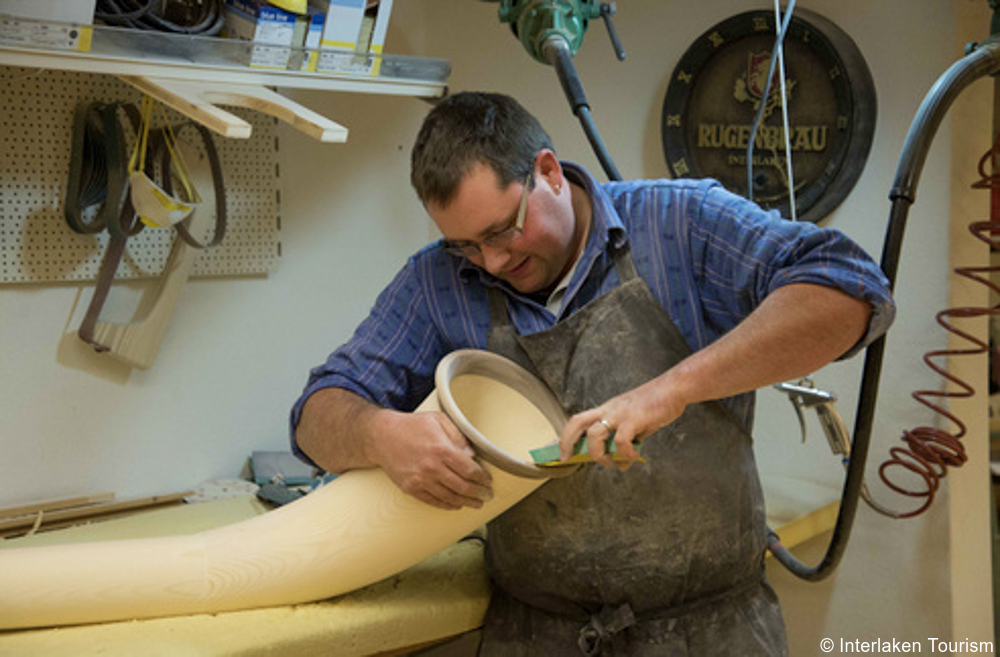 An excursion to the highest train station in Europe, the Jungfraujoch, is a must. The Sphinx Terrace viewing platform has spectacular panoramic views of the mountains and the Aletsch Glacier. Another option is taking cable cars to the top of the Schilthorn for panoramic views of the peaks of the Berner Oberland from a location made famous in a James Bond film.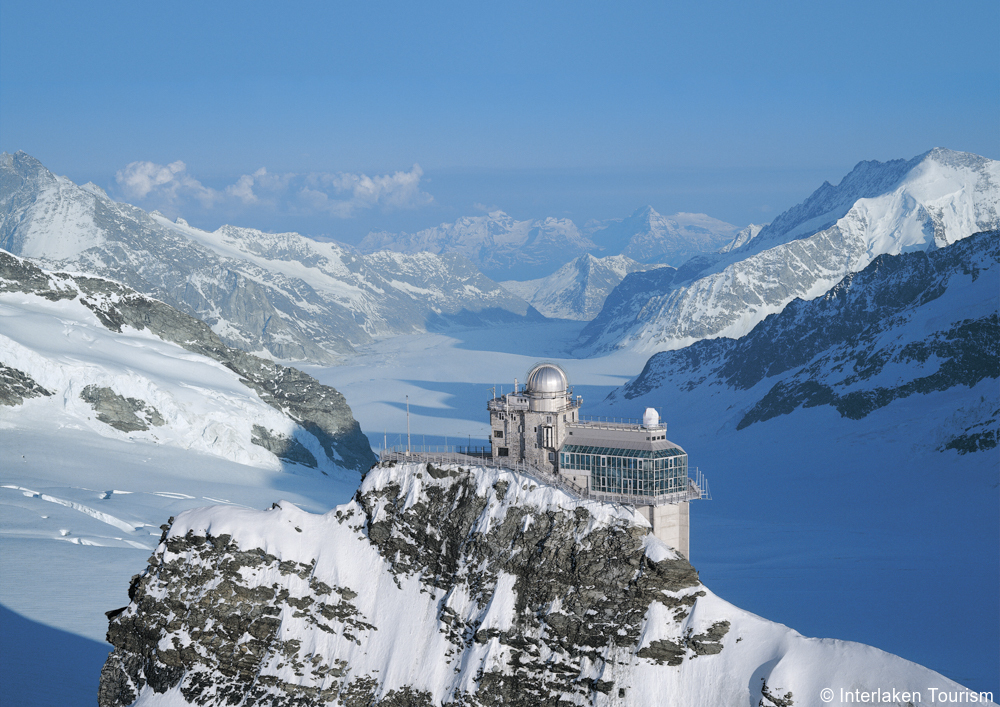 Artisans of Leisure also arranges private touring in Bern, the capital of Switzerland. We take our travelers to the best scenic vista points and the top cultural highlights in the picturesque Old Town, a UNESCO World Heritage Site.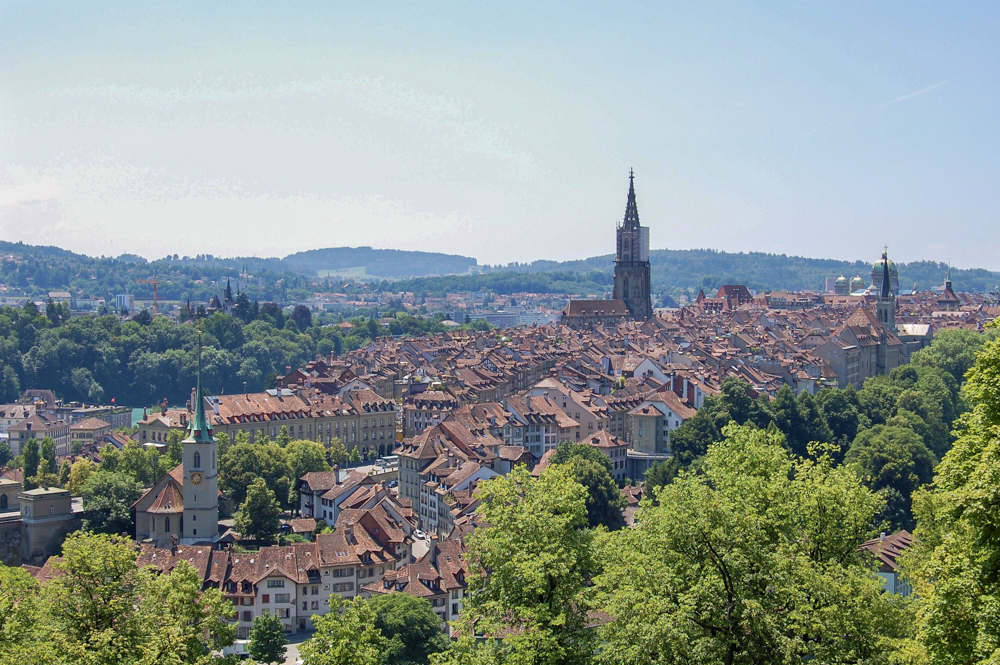 The elegant Beau-Rivage Palace in Lausanne is one of the most luxurious hotels in Switzerland. It's surrounded by private gardens and has beautiful views of Lake Geneva and the mountains.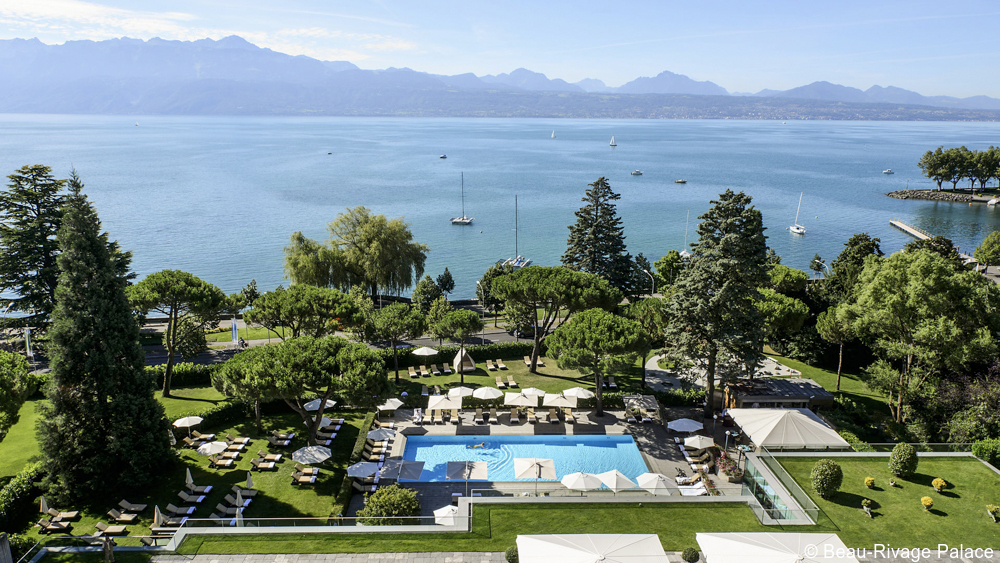 The Beau-Rivage is also the perfect base for the many great private excursions in the area. For example, we can arrange a visit to the historic, UNESCO World Heritage-listed Lavaux vineyards for an exclusive tasting of Chasselas and other Swiss varietals at a top winery with views over Lake Geneva.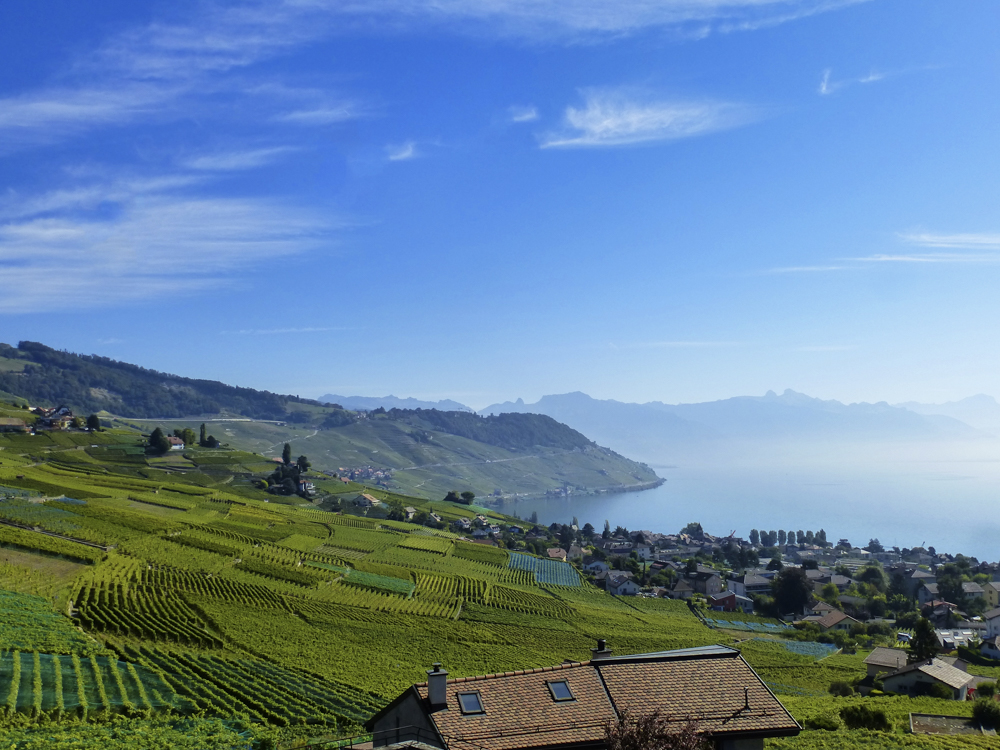 Another option is touring Chateau de Chillon, one of the best-preserved medieval castles in Europe.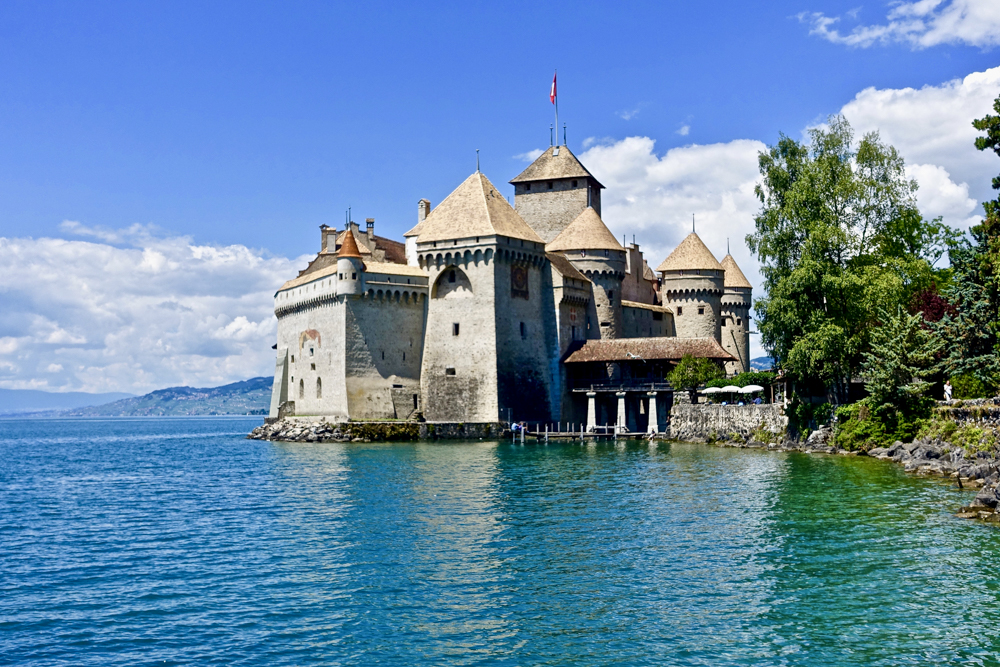 Many of our travelers enjoy a day trip to the Watch Valley for a behind-the-scenes tour of the Swiss watchmaking industry.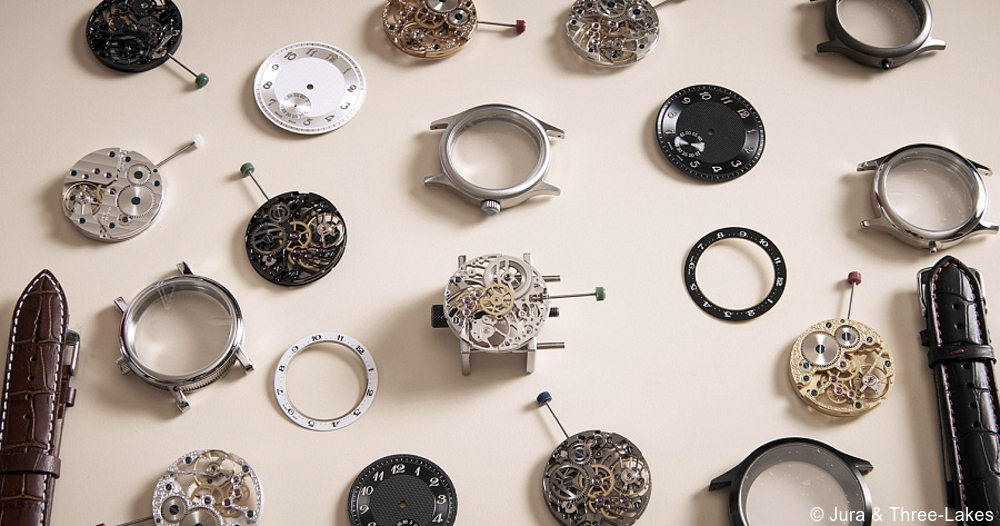 Gruyeres, the picturesque medieval town famous for Gruyere cheese, is another of our favorite excursions near Lausanne. We arrange tours of a famous cheese-making facility, an interactive chocolate experience and reservations for fondue at one of the best restaurants.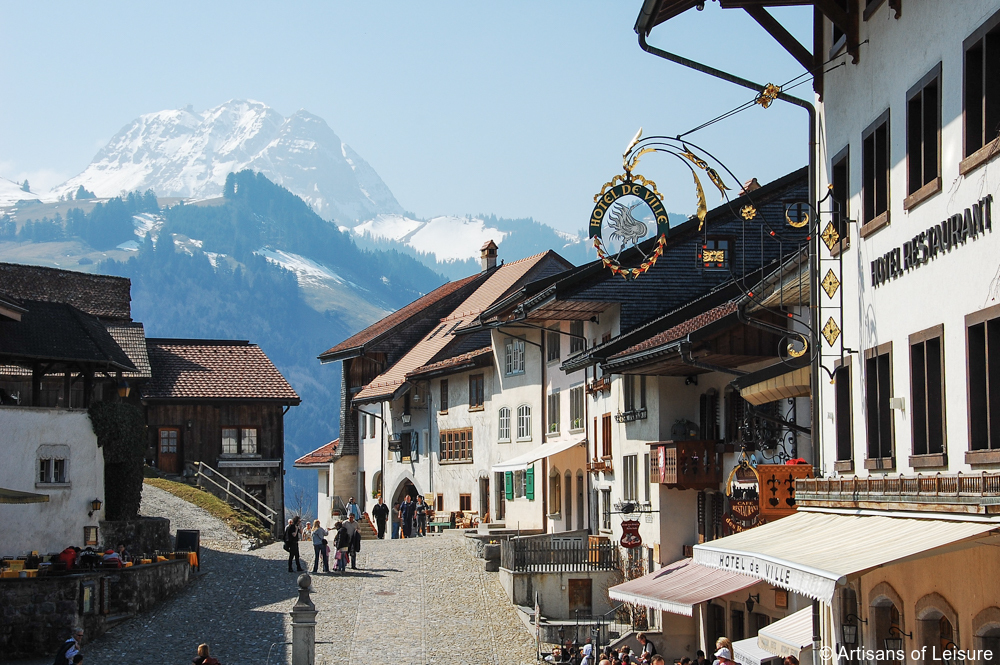 Chocolate tasting is a must when in Switzerland.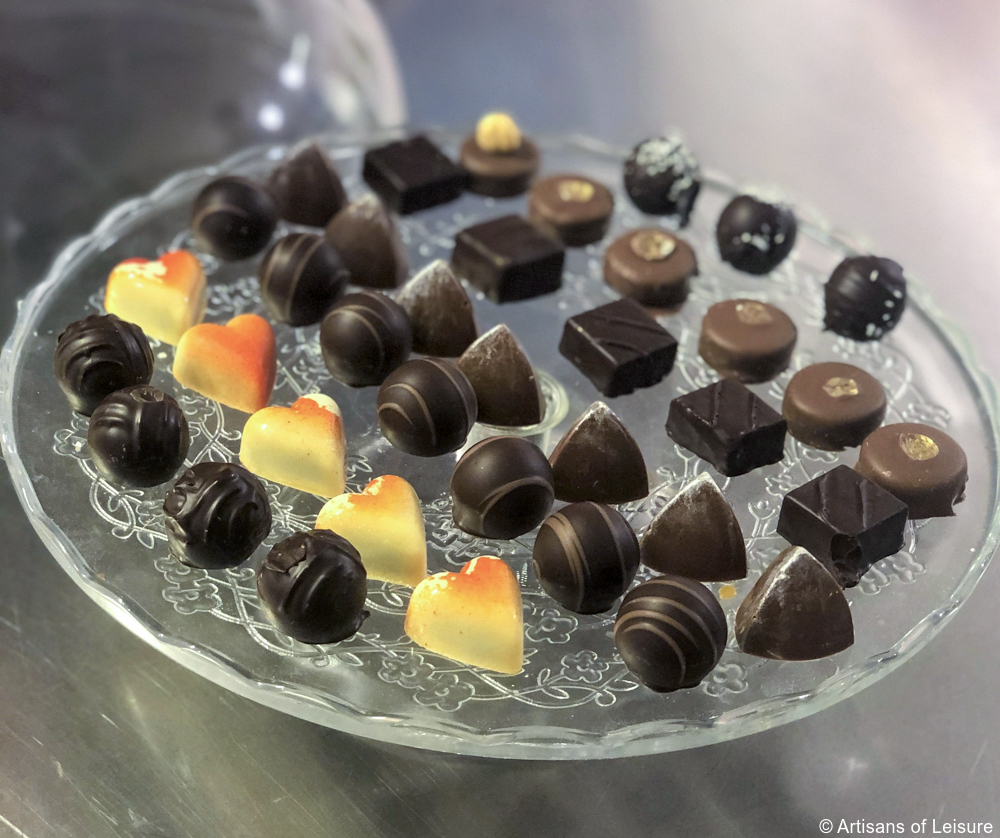 If desired, Artisans of Leisure can incorporate additional special interest touring around historic villages and scenic landscapes in Switzerland. For example, we can arrange train, cable car and hiking excursions from Zermatt to take in spectacular views of the Matterhorn, one of the most iconic mountains in the world.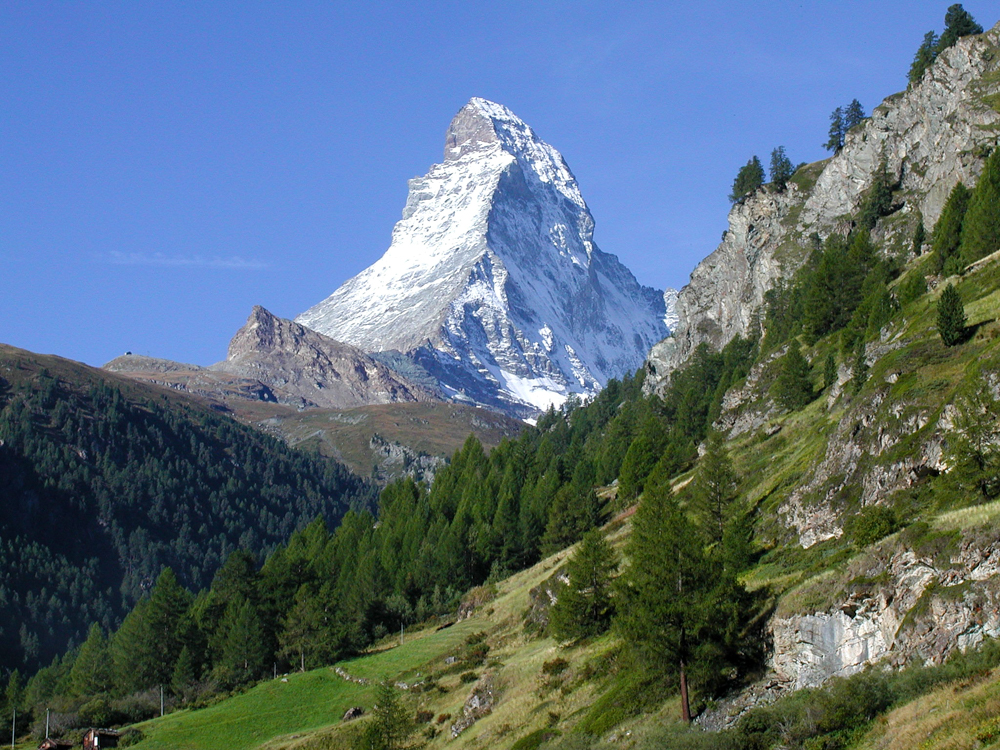 A wonderful way to experience Switzerland's beautiful scenery is aboard Swiss trains. We can arrange tickets for the renowned Glacier Express train between Zermatt and St. Moritz, a route famous for breathtaking mountain and valley views.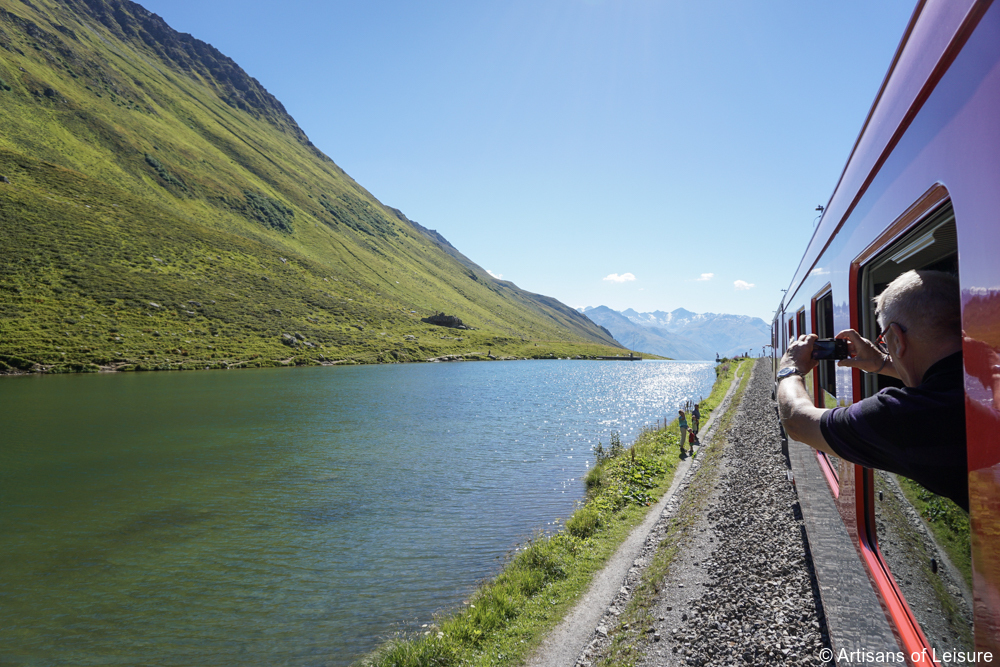 We can also split the Glacier Express into two parts, stopping halfway to overnight at The Chedi Andermatt. Set in a picturesque valley, the luxurious resort has a unique blend of Asian and Swiss influences.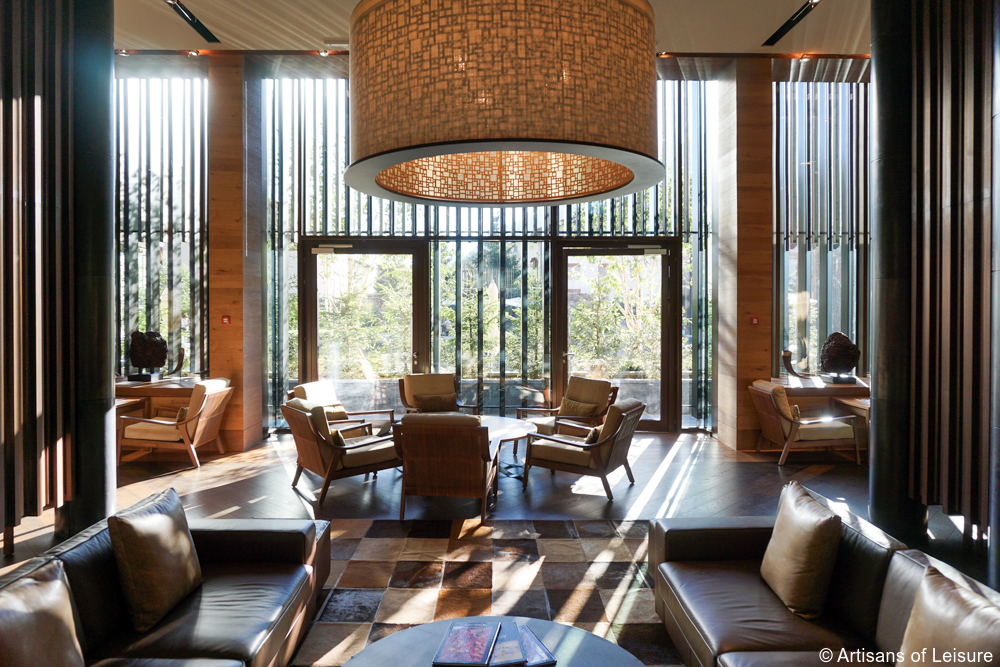 The glamorous resort town of St. Moritz is a stunning year-round destination and home of the legendary Badrutt's Palace Hotel, a preferred destination for discerning travelers since the 19th century.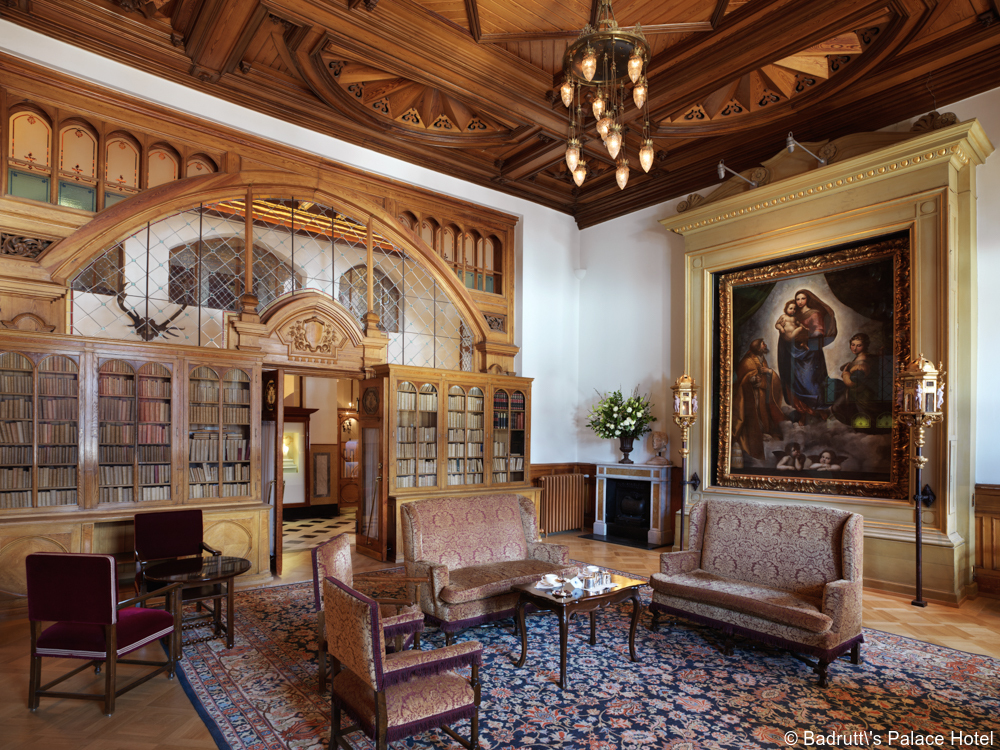 Breakfast on the terrace at Badrutt's Palace overlooking the lake and mountains is the perfect start to the day.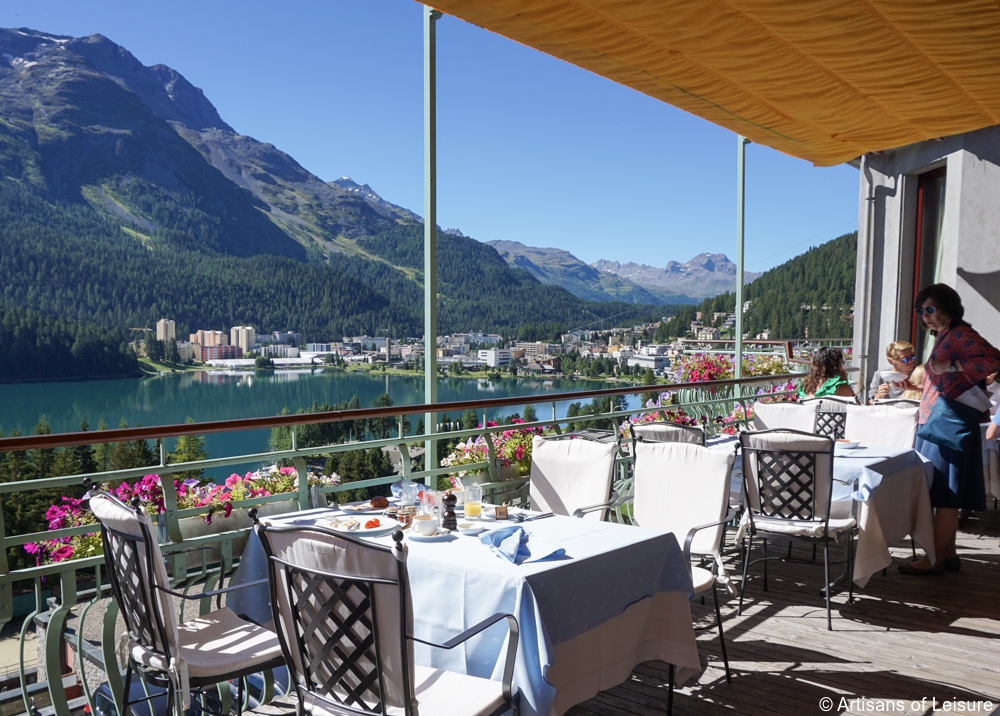 Our private guided excursions around St. Moritz include options for hiking and riding funiculars and cable cars into the mountains for views and meals…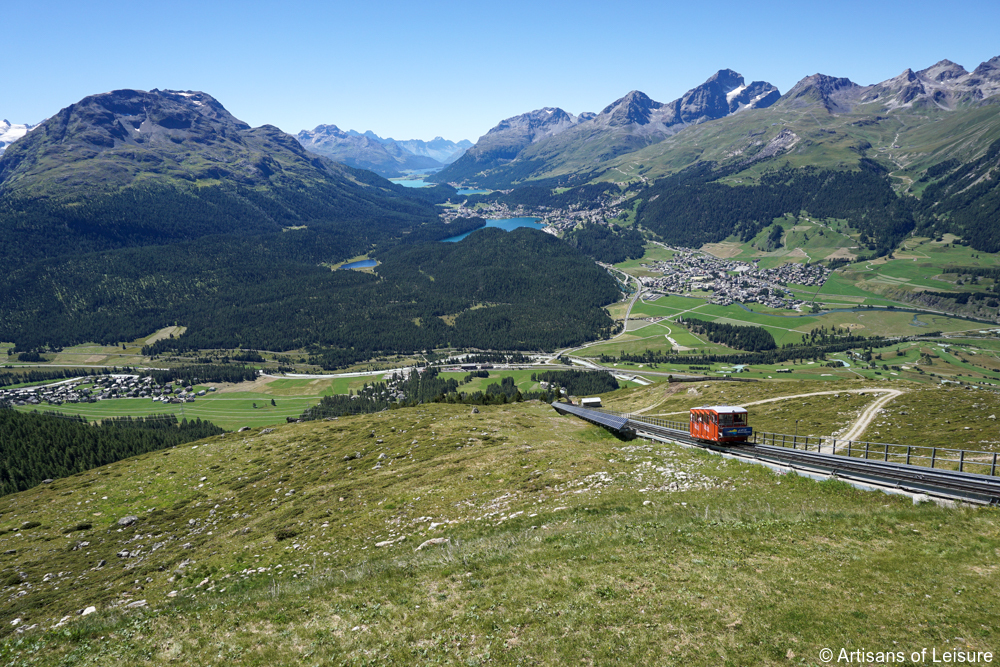 …visiting a traditional wood-fired cheese-making workshop…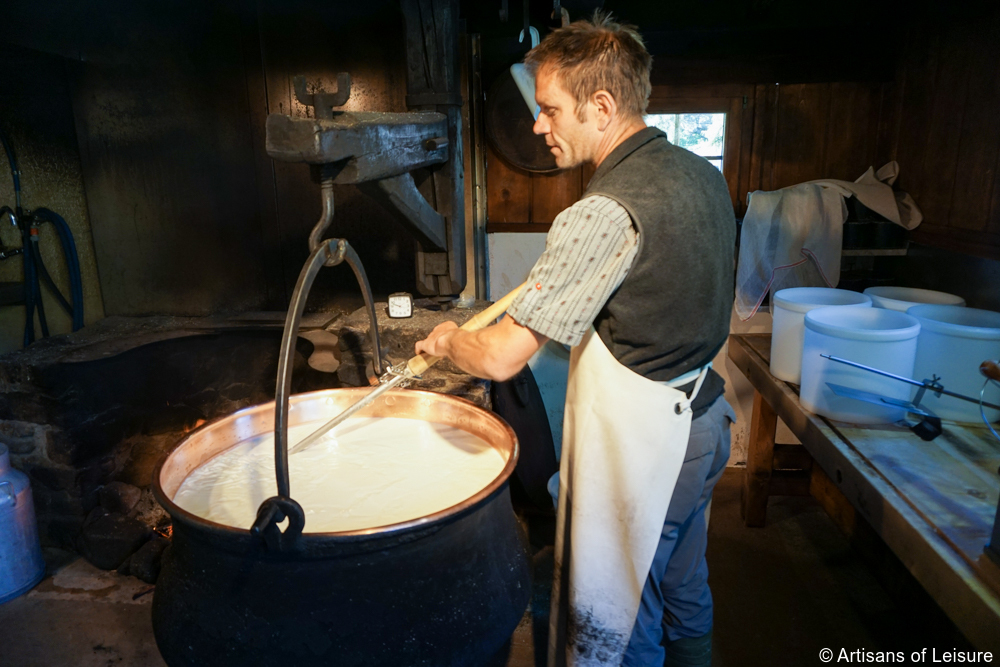 …and incredible skiing in the winter.
St. Moritz also combines well with tours of Lake Como and northern Italy.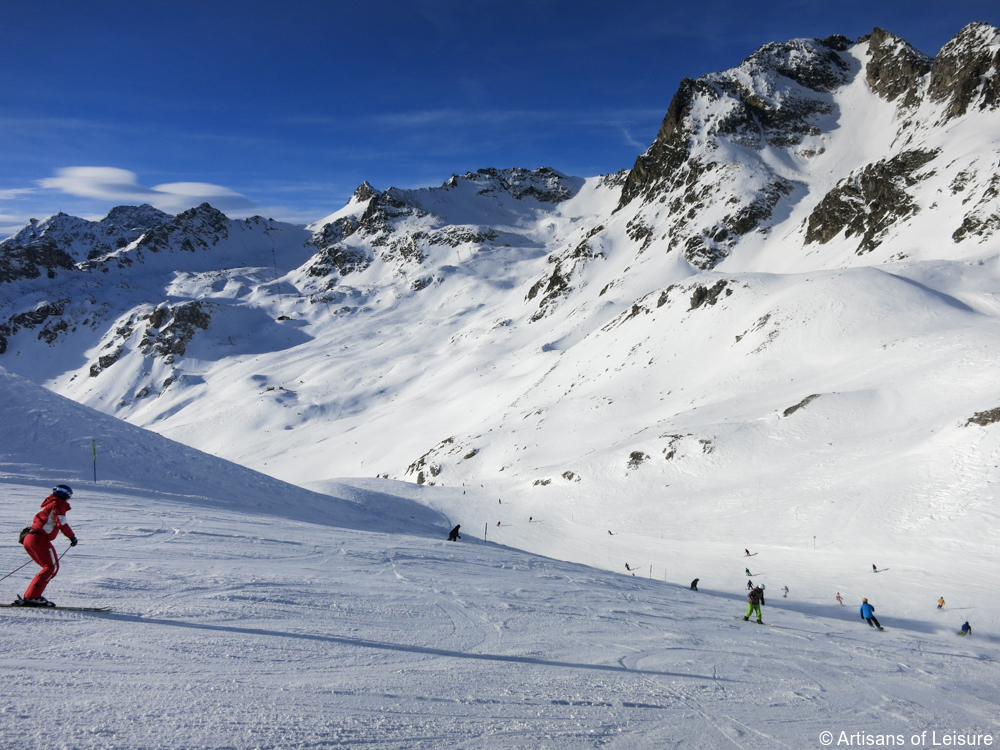 We arrange private cultural touring in other sophisticated Swiss cities such as Basel, a stop on many Rhine River cruises. With its many museums and high concentration of significant modern architecture, Basel is perfect for travelers interested in art, architecture and design.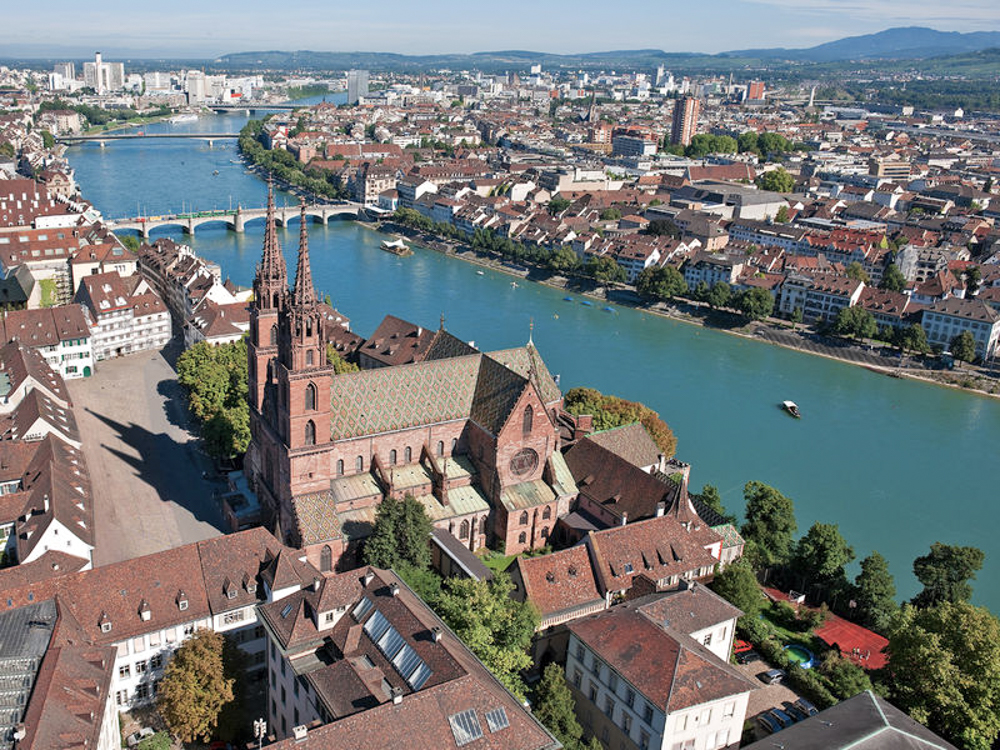 From the medieval buildings in the town center to the Renzo Piano-designed Fondation Beyeler, one of the top modern art museums in the world, Basel's dynamic cultural history is continually evolving.
Basel shares borders with France and Germany, and combines well with Colmar and Strasbourg, towns in the Alsace region famous for art, architecture, food and wine.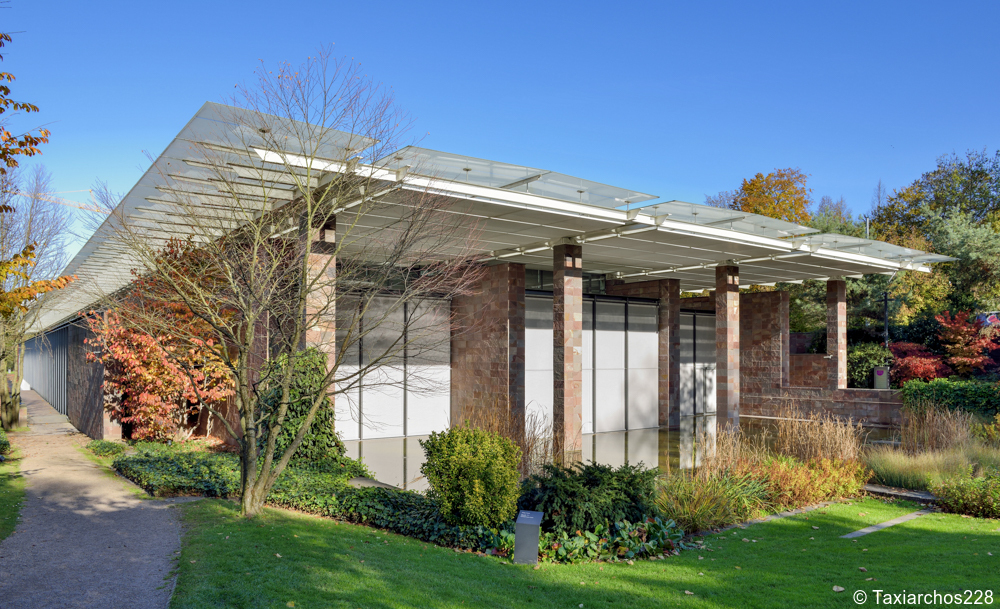 Our customized Switzerland tours can incorporate additional expert-led special interest excursions such as a day trip from Zurich to the historic town of St. Gallen and the famous Abbey of St. Gall, a UNESCO World Heritage Site celebrated for its beautiful Baroque interior.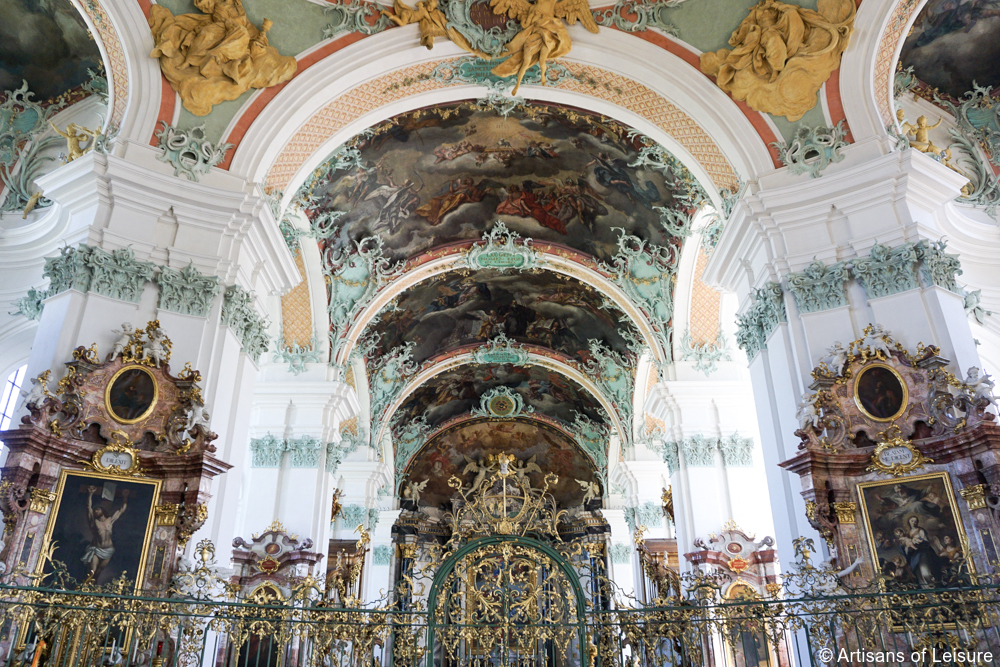 Geneva, an international city on Lake Geneva and the Rhone River, is another major gateway into or out of Switzerland. Our preferred luxury hotel, the historic Four Seasons Hotel des Bergues Geneva, has elegant interiors, world-class service and Michelin-starred dining.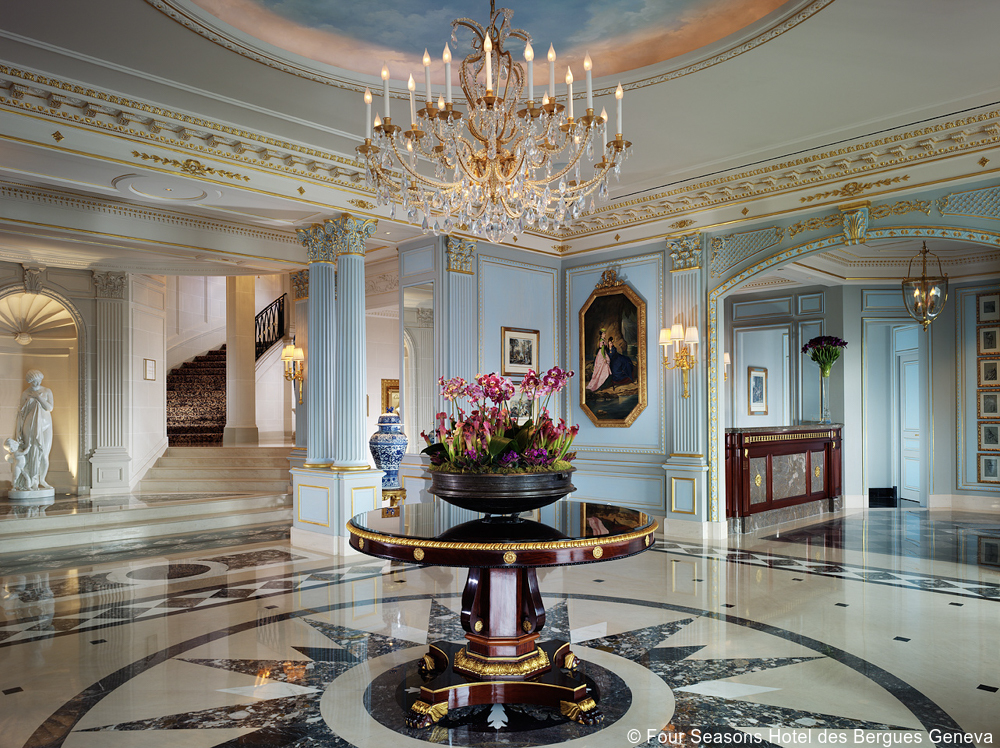 Switzerland is an incredible destination any time of year. Contact an Artisans of Leisure luxury travel specialist to start planning a private, customized Switzerland tour.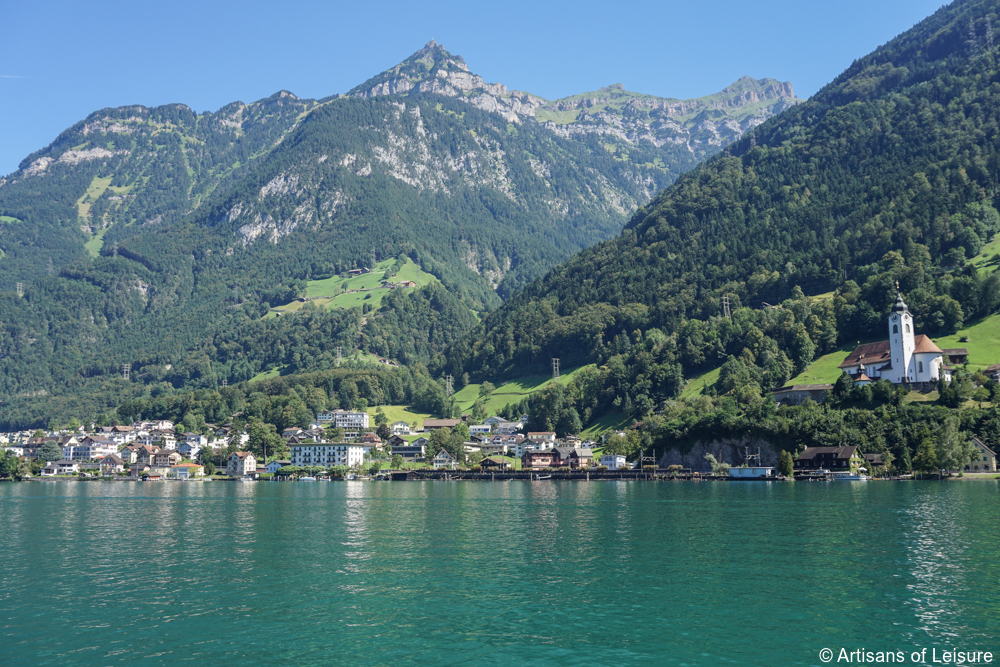 Destinations: Europe, Switzerland
Tags: Basel, Bern, Berner Oberland, Geneva, Glacier Express, Interlaken, Jungfraujoch, Lausanne, Lucerne, luxury Switzerland tours, St. Moritz, Swiss Alps, Swiss cuisine, Swiss trains, Switzerland, Switzerland tours, zermatt, Zurich