A Week in Kenya
(7 days)
Nairobi, Amboseli, Maasai Mara
Intoduction to Kenya
(6 days)
Nairobi, Maasai Mara
Best of Kenya
(9 days)
Nairobi, Chyulu Hills, Maasai Mara
Family Tour of Kenya
(9 days)
Nairobi, Maasai Mara, Mount Kenya
Highlights of Kenya
(10 days)
Nairobi, Amboseli, Chyulu Hills, Maasai Mara
Kenya In Depth
(12 days)
Nairobi, Amboseli, Chyulu Hills, Samburu, Maasai Mara
Multi-country Tours
Romantic Kenya & Tanzania: Safari & Sand
(12 days)
Nairobi, Maasai Mara, Singita Grumeti Reserves (Serengeti), Zanzibar
Highlights of Kenya and Tanzania
(13 days)
Nairobi, Chyulu Hills, Maasai Mara, Ngorongoro, Singita Grumeti Reserves (Serengeti)
Exclusive Kenya, Tanzania & Seychelles
(15 days)
Nairobi, Chyulu Hills, Maasai Mara, Singita Grumeti Reserves (Serengeti), Seychelles
Journey Through South Africa, Kenya & Tanzania
(16 days)
Cape Winelands, Cape Town, Nairobi, Maasai Mara, Ngorongoro Crater, Singita Grumeti Reserves (Serengeti)
Family Tour of Kenya & Tanzania
(11 Days)
Nairobi, Maasai Mara, Ngorongoro Crater, Serengeti
Kenya in Depth
(12 Days - Departs Daily on a Private Basis)
Nairobi, Amboseli, Chyulu Hills, Samburu, Maasai Mara
This tour is ideal for more adventurous travelers or repeat visitors to Kenya who wish to experience more off-the-beaten track destinations as well as Kenya's most iconic game parks.
Begin in Nairobi, Kenya's bustling capital, with a stay at one of the city's most exclusive hotels. During flexible private touring, visit an elephant and rhino orphanage run by the David Sheldrick Wildlife Trust. Also visit the Karen Blixen House, where the writer of Out of Africa lived, and the Giraffe Centre to learn about and feed endangered Rothschild's giraffes. Other touring options around Nairobi include participating in philanthropic activities and visiting local museums and crafts galleries.
Next, fly to Amboseli National Park, one of the best places in Africa to get close to elephants in the wild. The semi-arid terrain mixes with wetlands, attracting hippos and numerous species of water birds. Sightings of other animals such as lions, hyenas and zebras are also common. The park also has spectacular views of nearby Mount Kilimanjaro. Enjoy daily game drives, including excursions in the early morning, when views of Mount Kilimanjaro are clearest and elephants can often be seen grazing and playing as the sun rises.
Continue with a stay at a luxury lodge on a reserve bordering Chyulu Hills National Park, a beautiful volcanic mountain range with excellent views of Mount Kilimanjaro. Chyulu's verdant knolls and golden sunrises are believed to have inspired Ernest Hemingway's Green Hills of Africa. The region is in the path of elephant migrations and home to zebras, giraffes, buffaloes and other animals. Enjoy daily game drives, walking safaris, horseback riding, mountain biking and night drives. Artisans of Leisure can arrange other activities, including visits to local villages and scenic flights around Mount Kilimanjaro. An experience not to be missed is sleeping outside on a private rooftop "star bed" and waking up to the majestic sight of Mount Kilimanjaro at sunrise.
Fly to a safari lodge in a wildlife conservancy near Samburu National Reserve. This arid landscape studded with acacia trees is home to the rare Samburu Special Five: Grevy's zebra, Somali ostriches, reticulated giraffes, beisa oryxes and gerenuks. In addition, more than 350 bird species and an abundance of lions, leopards, cheetahs and elephants inhabit the region. The lodge is set high on a rocky promontory and has sweeping views over the beautiful plains and mountains. Enjoy daily game drives, as well as other activities such as walking safaris, visits to local villages and markets, excursions to caves to see Samburu rock art, special meals in the bush and opportunities to witness traditional Samburu ceremonies.
Conclude your tour in Maasai Mara National Reserve, Kenya's most legendary safari destination, and stay at one of the most luxurious camps in the country. Maasai Mara is renowned for stunning scenery and abundant wildlife. It's also a great place to witness the famed wildebeest migration (which also passes through the Serengeti in Tanzania). During unforgettable game drives, look for rhinos and other members of the Big Five—lions, leopards, elephants and Cape buffaloes—as well as cheetahs, zebras, giraffes, ostriches, hippos, crocodiles and various antelope species. If desired, enjoy a walking safari. Also visit a Maasai village to learn about the Maasai way of life.
Our Kenya tours include the very best safari guides and vehicles, and the most deluxe hotels and luxury safari lodges in the country. Upon request, we can further customize each tour to include private charter flights and special experiences such as hot-air balloon rides, luxury mobile safaris, philanthropic activities, and special meals in the bush. This tour can also be incorporated into a multi-country tour that combines destinations elsewhere in Africa or Europe.
Itinerary Overview
Day 1

Arrive Nairobi
Private transfer to hotel for 2 nights

Day 2

Nairobi

Full-day private city touring
Day 3

Nairobi – Amboseli
Private transfer and scheduled flight to Amboseli National Park for 2 nights. Afternoon game drive

Day 4
Amboseli
Morning and afternoon game drives
Day 5

Amboseli – Chyulu Hills

Transfer and scheduled flight to Chyulu Hills for 2 nights. Afternoon game drive

Day 6

Chyulu Hills
Morning and afternoon game drive and activities

Day 7

Chyulu Hills – Samburu
Transfer and scheduled flights to Samburu National Reserve for 2 nights. Afternoon game drive

Day 8

Samburu
Morning and afternoon games drive. Options for cultural touring

Day 9

Samburu – Maasai Mara

Transfer and scheduled flight to Maasai Mara National Reserve for 3 nights. Afternoon game drive

Day 10

Maasai Mara
Morning and afternoon game drives

Day 11
Maasai Mara
Morning and afternoon game drives
Day 12

Maasai Mara – Depart Nairobi
Transfer to airstrip for scheduled flight to Nairobi to connect with international flight
Hotels
| | |
| --- | --- |
| Nairobi: | Hemingways Nairobi or Giraffe Manor |
| Amboseli: | Tortilis Camp or Tawi Lodge |
| Chyulu Hills: | Ol Donyo |
| Samburu: | Saruni Samburu |
| Maasai Mara: | Mara Plains or Cottar's 1920s Safari Camp |
Cost
| | |
| --- | --- |
| $19,190 | Per person (double occupancy) |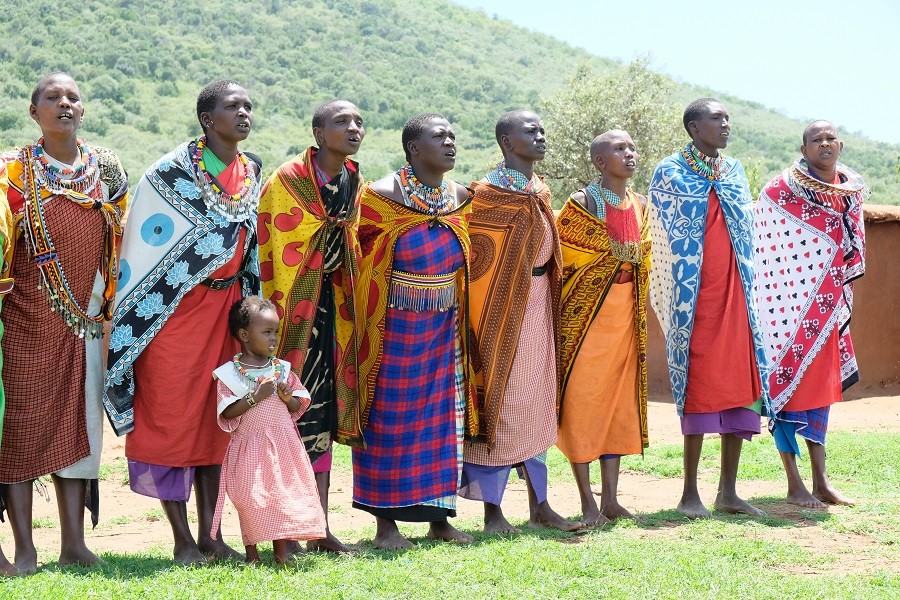 A Week in Kenya
(7 days)
Nairobi, Amboseli, Maasai Mara
Intoduction to Kenya
(6 days)
Nairobi, Maasai Mara
Best of Kenya
(9 days)
Nairobi, Chyulu Hills, Maasai Mara
Family Tour of Kenya
(9 days)
Nairobi, Maasai Mara, Mount Kenya
Highlights of Kenya
(10 days)
Nairobi, Amboseli, Chyulu Hills, Maasai Mara
Kenya In Depth
(12 days)
Nairobi, Amboseli, Chyulu Hills, Samburu, Maasai Mara
Multi-country Tours
Romantic Kenya & Tanzania: Safari & Sand
(12 days)
Nairobi, Maasai Mara, Singita Grumeti Reserves (Serengeti), Zanzibar
Highlights of Kenya and Tanzania
(13 days)
Nairobi, Chyulu Hills, Maasai Mara, Ngorongoro, Singita Grumeti Reserves (Serengeti)
Exclusive Kenya, Tanzania & Seychelles
(15 days)
Nairobi, Chyulu Hills, Maasai Mara, Singita Grumeti Reserves (Serengeti), Seychelles
Journey Through South Africa, Kenya & Tanzania
(16 days)
Cape Winelands, Cape Town, Nairobi, Maasai Mara, Ngorongoro Crater, Singita Grumeti Reserves (Serengeti)
Family Tour of Kenya & Tanzania
(11 Days)
Nairobi, Maasai Mara, Ngorongoro Crater, Serengeti
Our trip to Kenya was wonderful. The flights and the driver worked perfectly. The accommodations were amazing. The site, staff, and wildlife were great. The food was mind-bogglingly good. 
~ L.M., New York, NY
Thank you for our Kenya and Tanzania trip of a lifetime. Upon arrival until the time we departed Africa, each day got better and better. The lodgings were superb and the daily experiences wonderful. 
~ K.M., San Juan Capistrano, CA
We had an amazing time in South Africa, Botswana and Kenya. We loved the lodges and guides you selected, and the itinerary had the perfect amount of variety. Thank you!
~ E.C., Fairhope, AL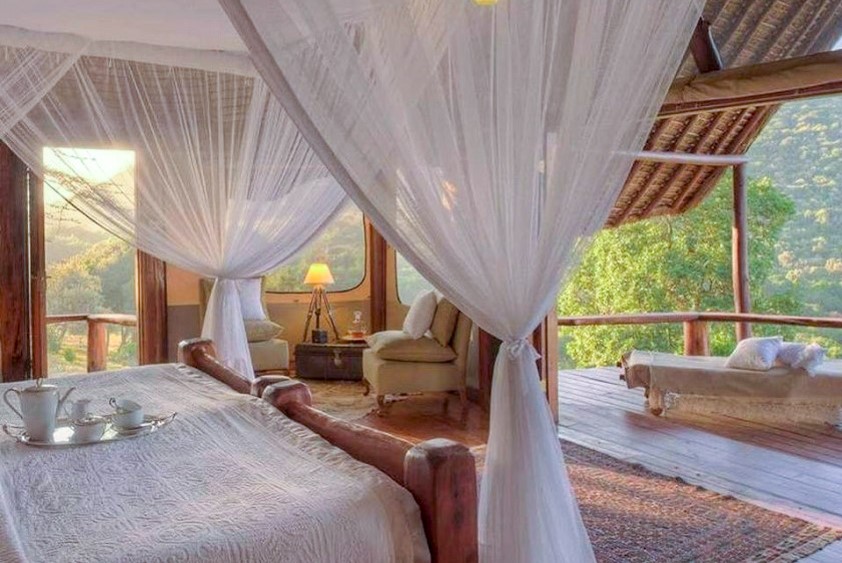 Recommended by:
Departures
Conde Nast Traveler
The New York Times
Wall Street Journal
Travel + Leisure
Town & Country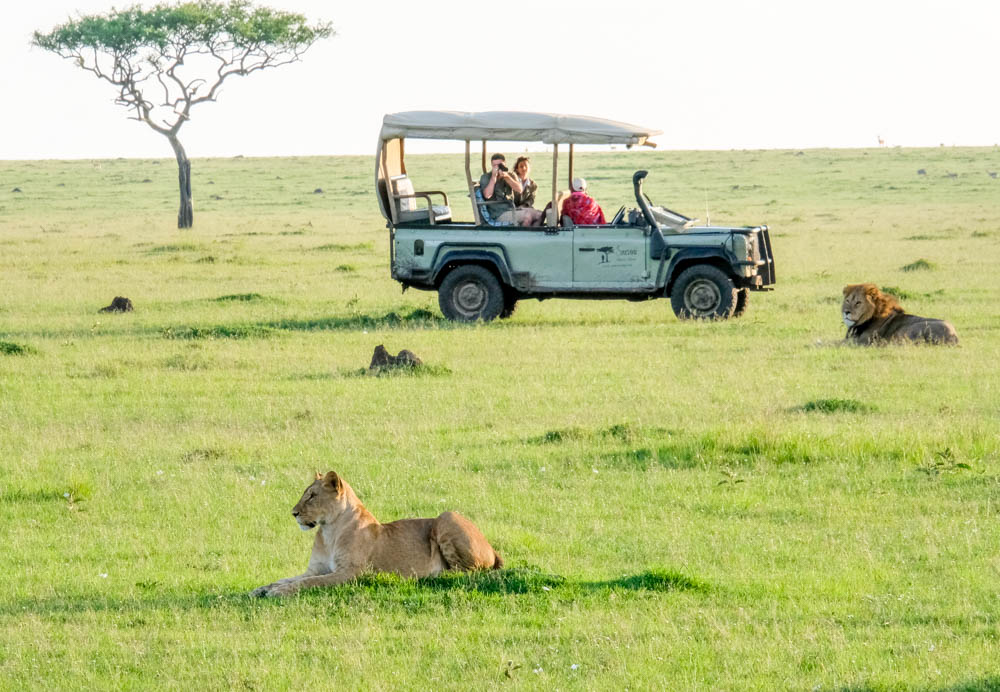 Just Back: The Best of Kenya & Victoria Falls
Over-the-top African Safaris: New Lodge Openings
From Our Travelers: A Kenya & Tanzania Family Safari Tour
Favorite Luxury Safari Camps in Africa
Kenya & Tanzania: Insight and Recommendations from Our Africa Safari Experts
The Karen Blixen Museum in Nairobi, Kenya
Just Back: A Luxury Safari Tour in Kenya & Tanzania