September 17, 2012
Just Back: A Luxury Safari Tour in Kenya & Tanzania
We recently returned from a luxury safari tour of Kenya and Tanzania where we experienced the incredible wildlife and spectacular landscapes of the Serengeti, Ngorongoro Crater, Maasai Mara, Kilimanjaro and other destinations.
We began in Tanzania, a fantastic safari destination. It's home to the Big Five animals (lions, leopards, elephants, Cape buffalo and rhinos), as well as some of East Africa's most luxurious properties.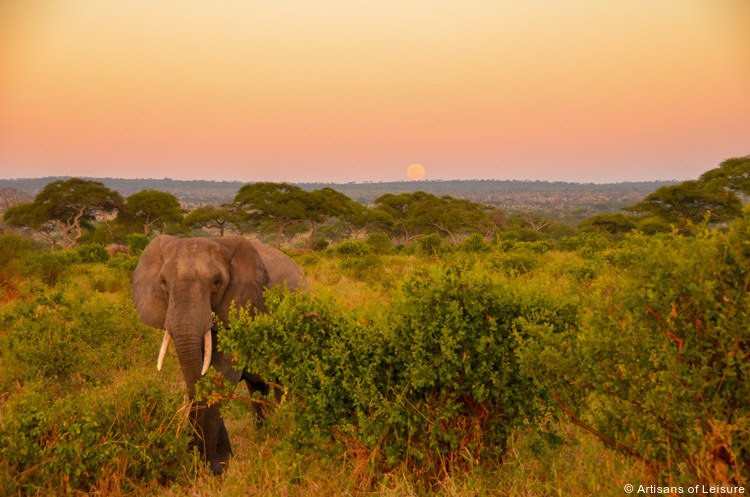 Singita Sasakwa Lodge, one of our preferred luxury safari lodges near Serengeti National Park, is included in many of our Tanzania tours. Guests have their own well-appointed cottage, including a living room…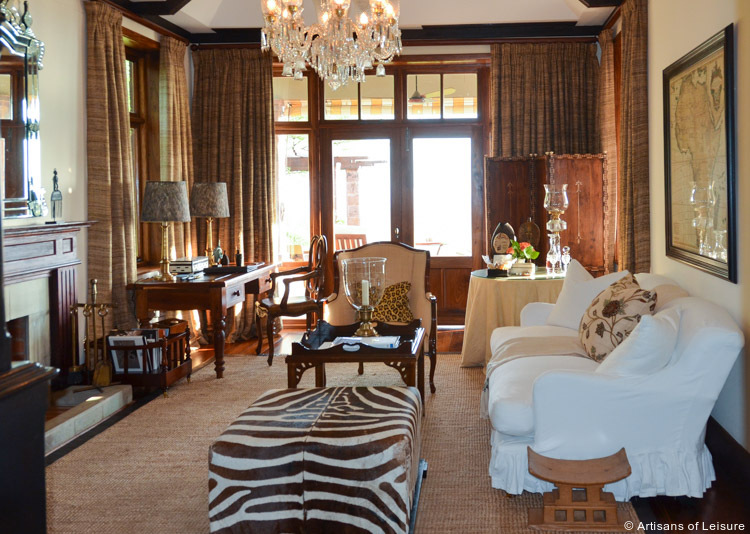 …separate bedroom…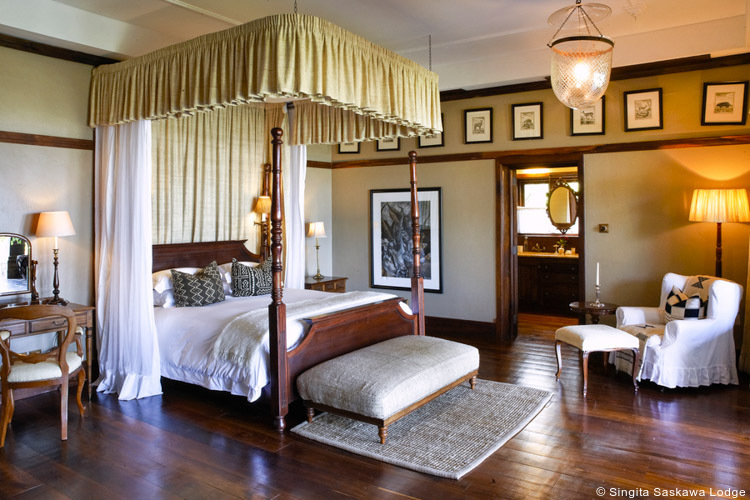 …and private plunge pool overlooking the vast plains below. At night, you can hear lions roaring in the valley.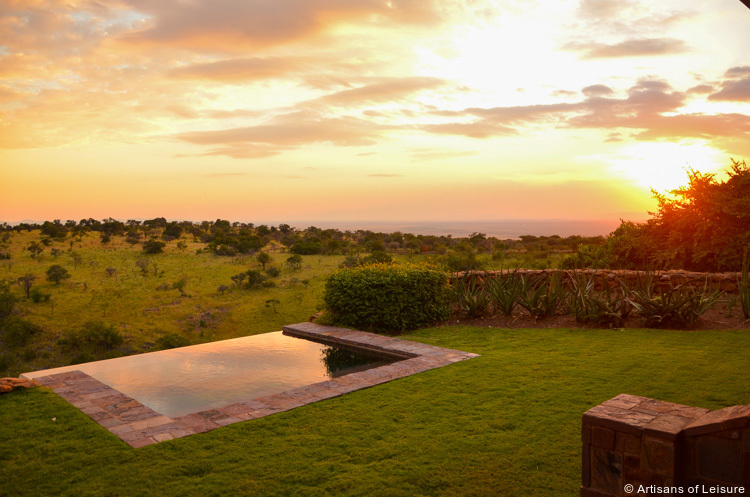 Along with Maasai Mara in Kenya, Serengeti offers a chance to witness the great wildebeest migration at certain times of the year.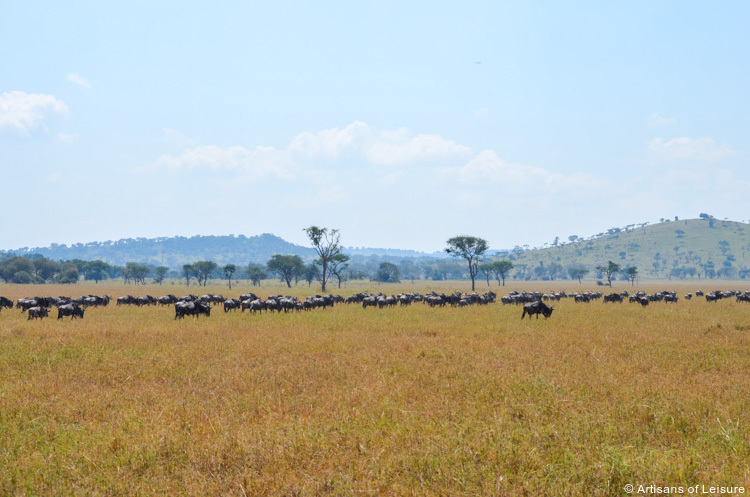 We saw Zebras, Thomson's gazelles and topis (a type of antelope) on a game drive in the Serengeti.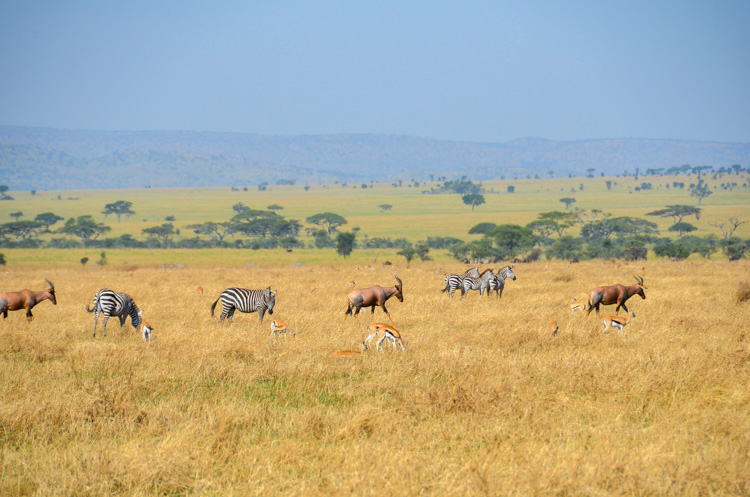 Cats, especially lions, are plentiful in the Serengeti.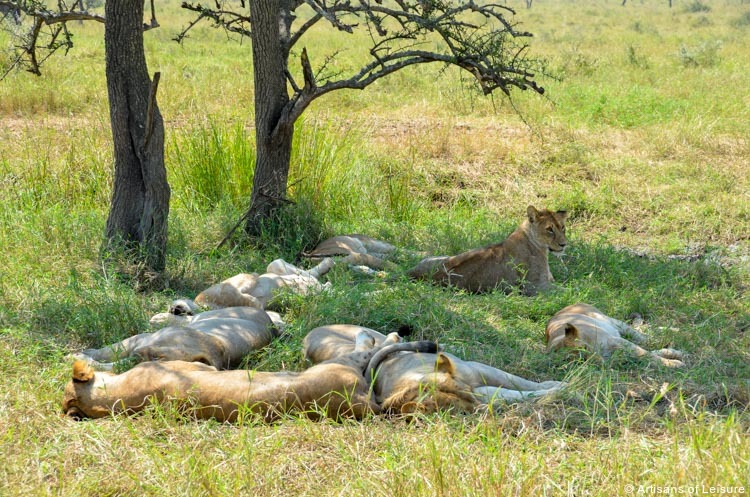 A family of cheetahs playing.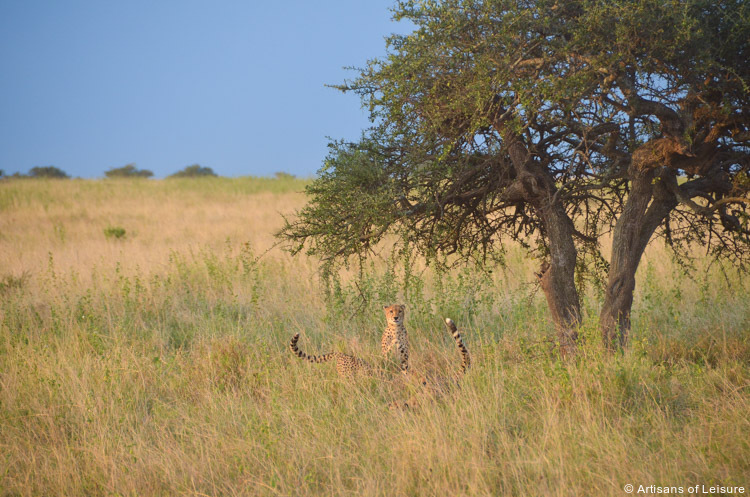 Singita Faru Faru Lodge is another luxury lodge in the Serengeti region that's featured in our Tanzania tours.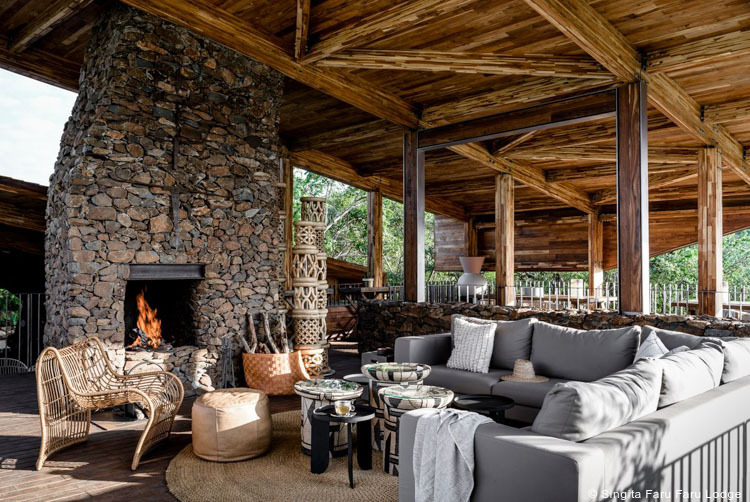 A bedroom at Faru Faru…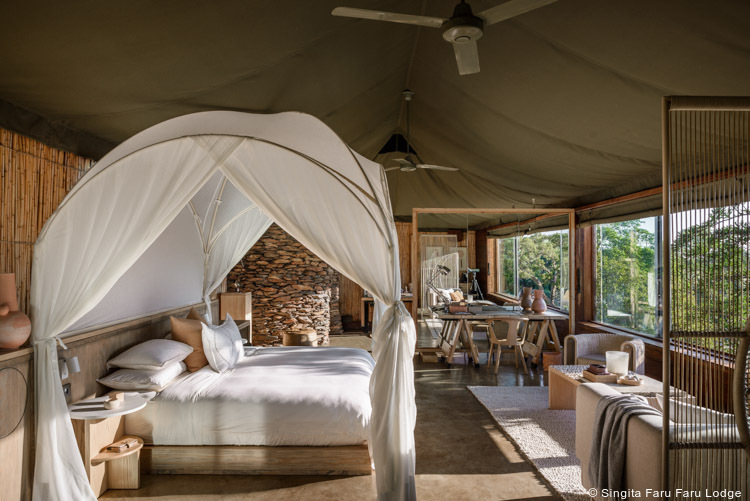 …and the pool.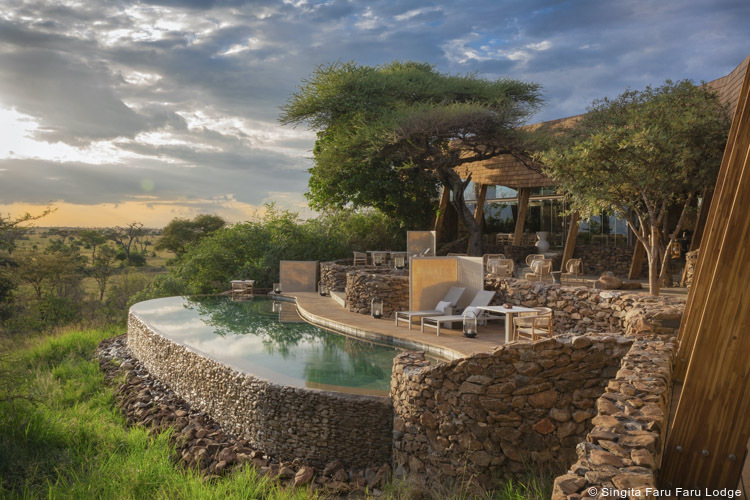 A third option is Singita Sabora Tented Camp, a luxury tented camp in Tanzania that's a highlight for many travelers. Zebras and gazelles walk freely through the camp.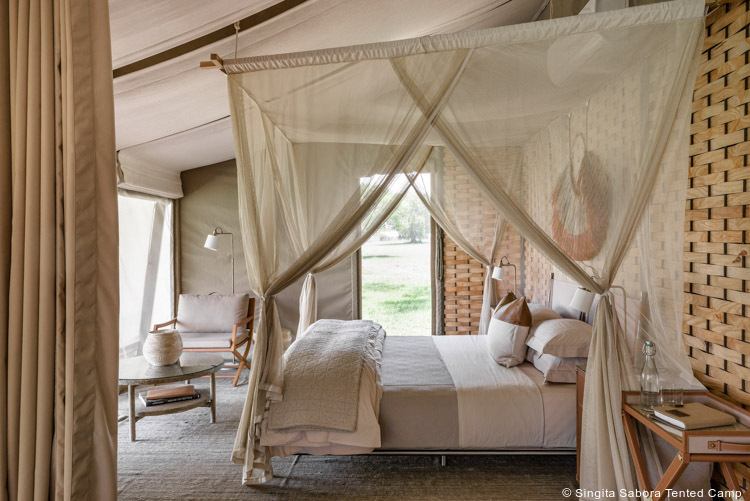 Ngorongoro Crater is another excellent place in Tanzania to view wildlife. Animals are accustomed to the presence of humans and have no qualms about getting close to vehicles.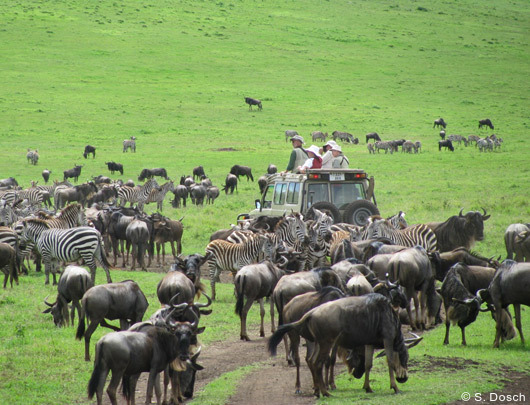 At times the lake in the crater is covered with flamingoes—quite a spectacular sight!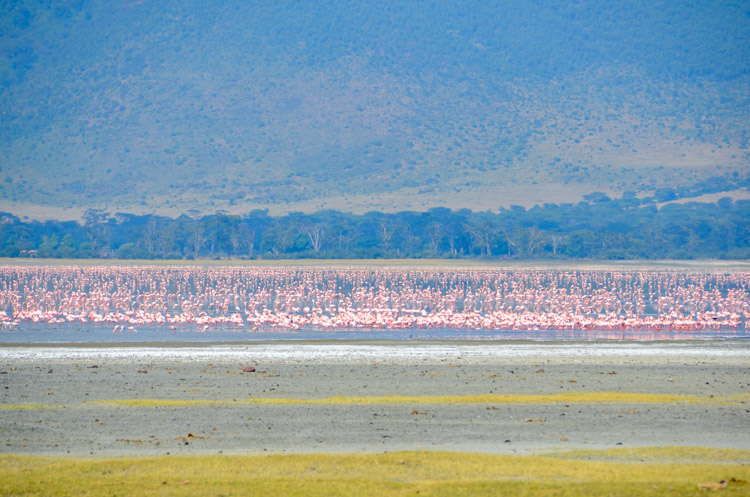 These hippos at Ngorongoro were easy to mistake for rocks from a distance.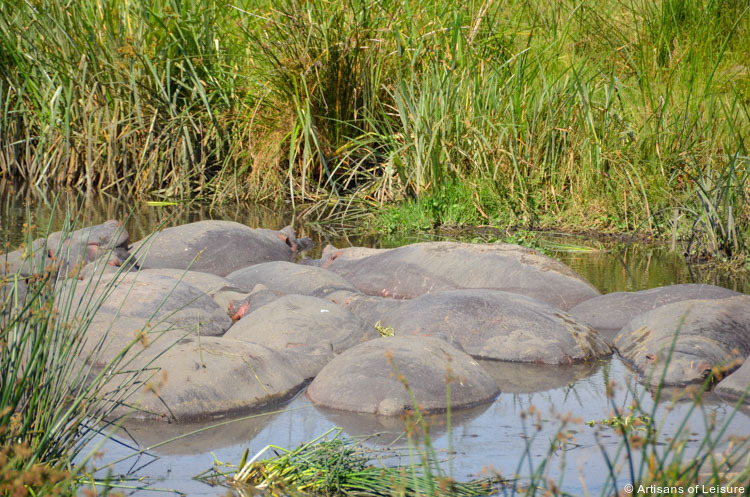 Ngorongoro Crater Lodge—one of our preferred Ngorongoro-area lodges—has panoramic views of the crater.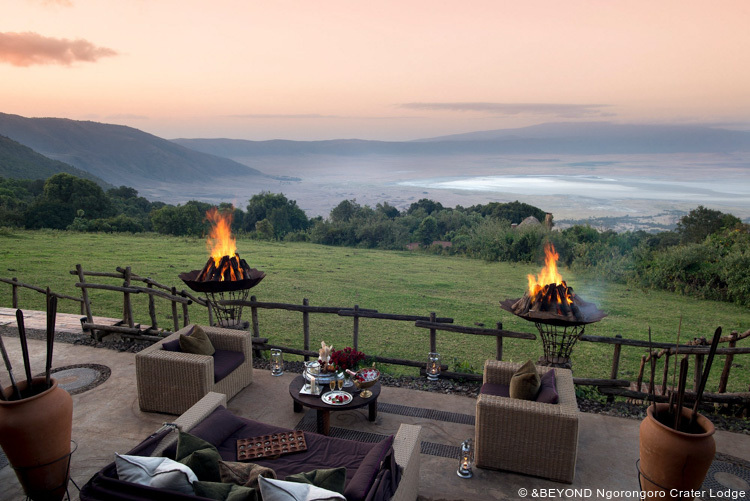 One of the unique properties that we include in some of our Tanzania tours is Gibb's Farm, a luxury coffee plantation lodge. It's a great base for cultural touring, such as visits to nearby Maasai villages, cooking lessons and tours of the coffee production process. Active touring options in the area include biking, birding, forest walks, hiking along the rim of Ngorongoro Crater, and seeing caves excavated by elephants. The property also has a spa that incorporates Maasai healing traditions.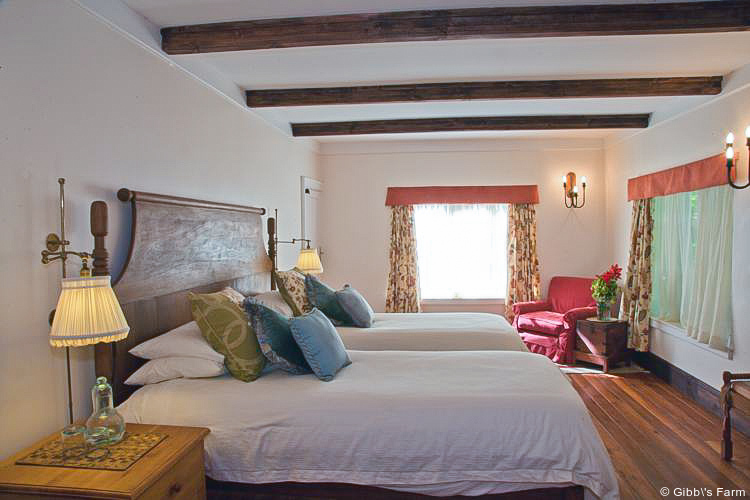 Tarangire National Park in Tanzania has a significant number of baobabs, one of the most evocative trees in Africa.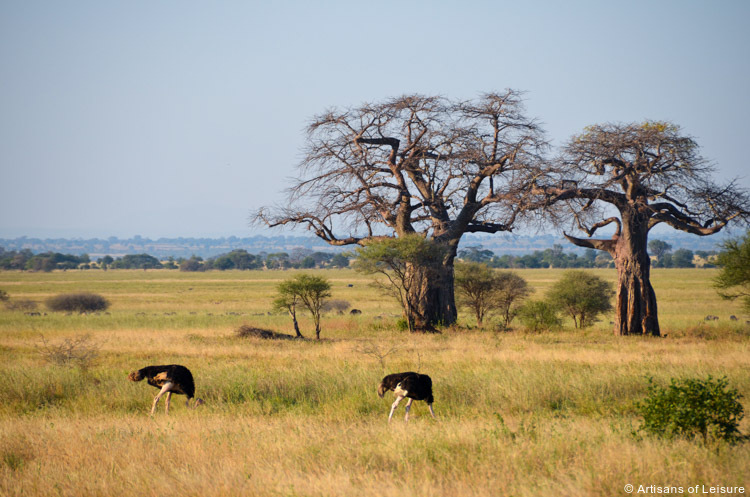 The moon rising over Tarangire at dusk.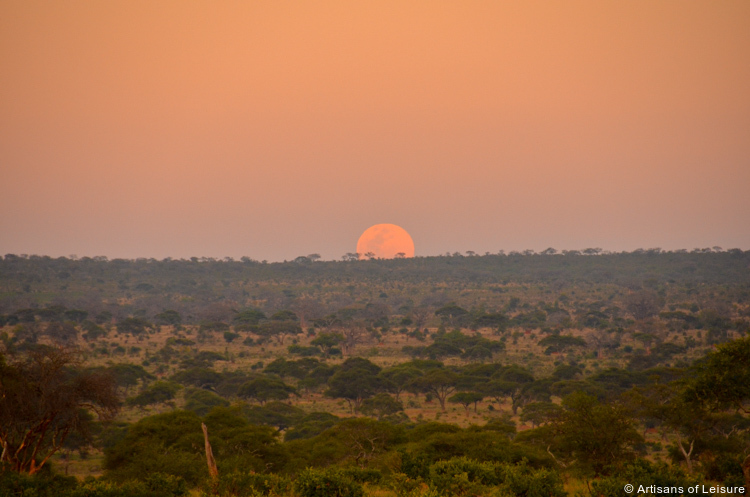 Tarangire is also known for its sizeable elephant population.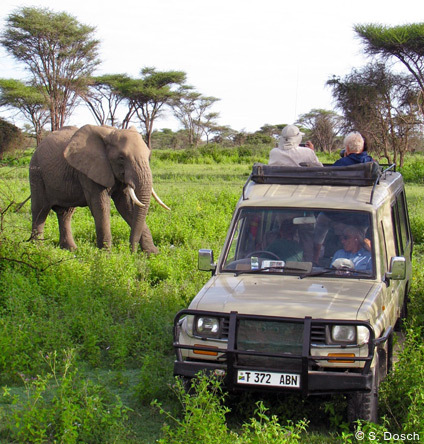 A giraffe crossing the road.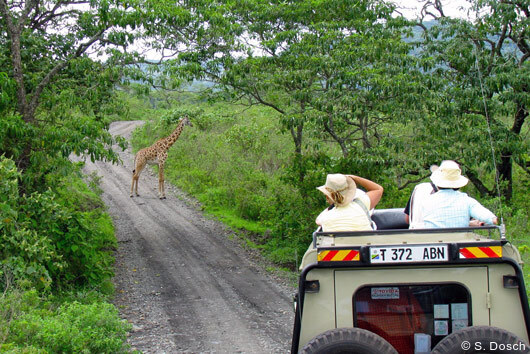 Mount Kilimanjaro, the symbol of Tanzania, is truly impressive in scale. Our preferred accommodations in and near Amboseli National Park in Kenya also offer gorgeous morning views of the mountain.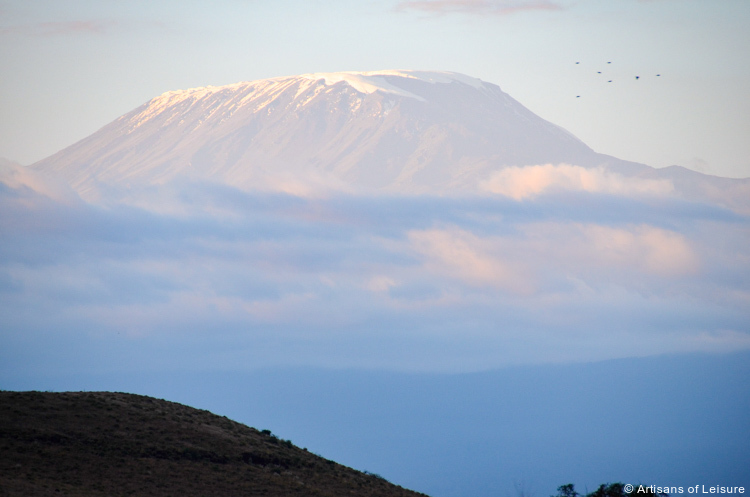 Like Tarangire, Amboseli has an abundance of elephants, though the terrain is quite different.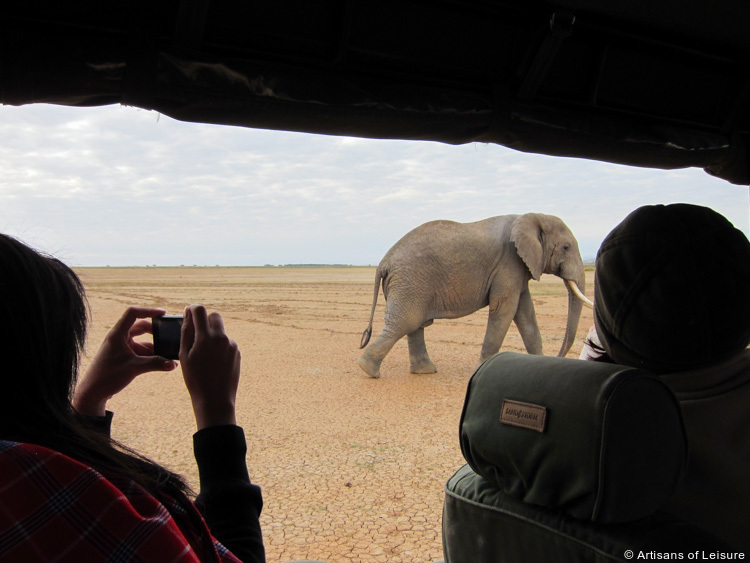 Other animals inhabiting Amboseli include lions. This one has a collar so it can be tracked by the park service.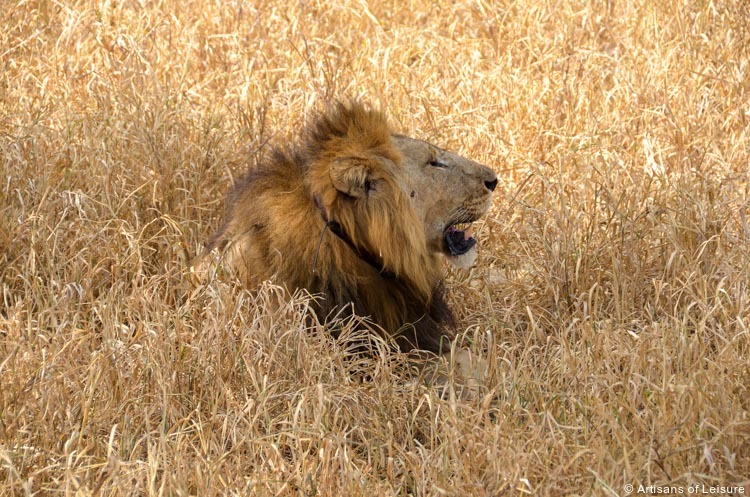 Hippos are also plentiful in the park.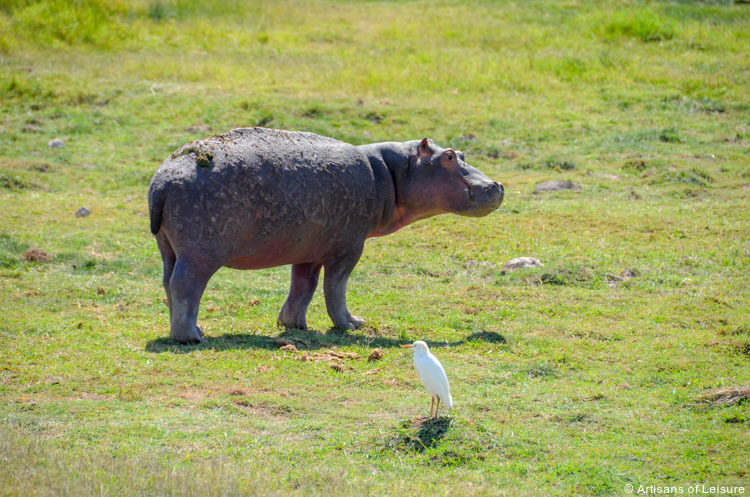 A dramatic sunset over Amboseli.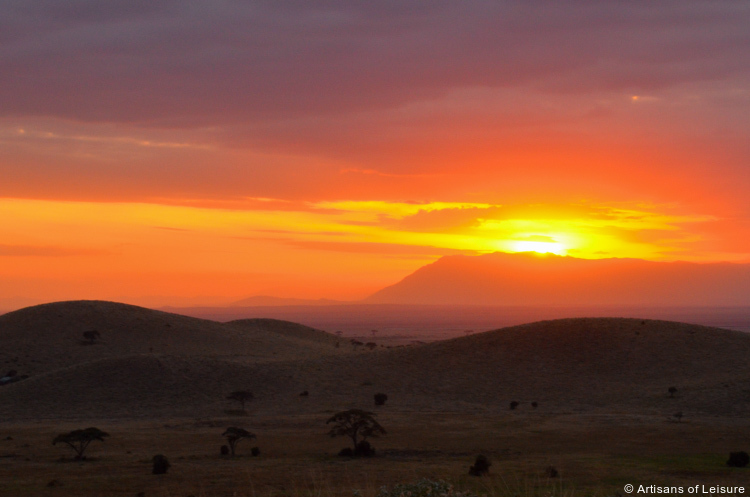 Artisans of Leisure can arrange a lot of special activities during a luxury safari tour in Kenya and Tanzania, such as delicious breakfasts in the bush during game drives.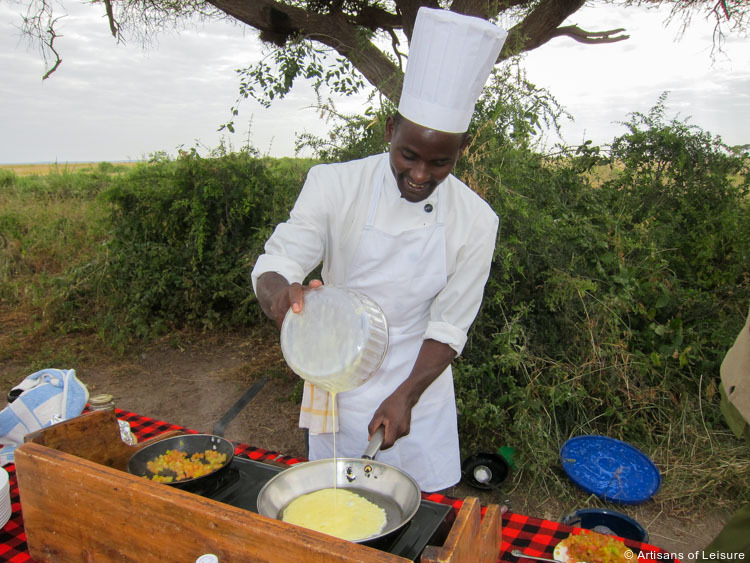 We can also arrange private picnic lunches in scenic locations, such as overlooking a hippo pool!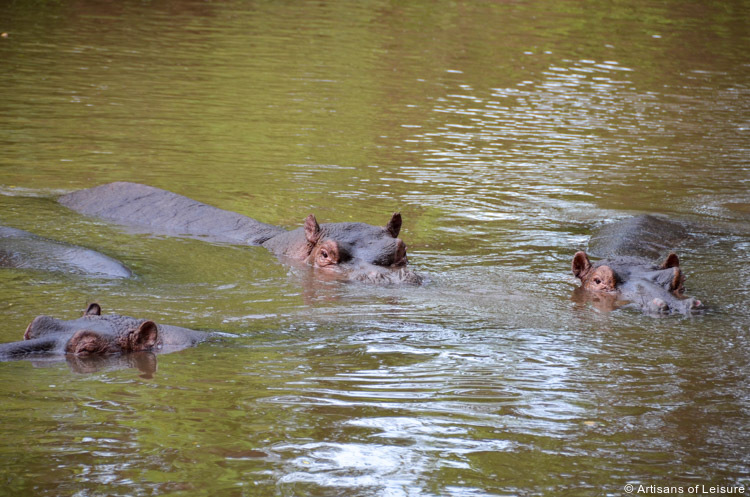 Kenya is an excellent destination for spotting rare and endangered species, such as northern white rhinos, black rhinos, Grevy's zebras and reticulated giraffes (which are common at zoos but rarely seen in the wild).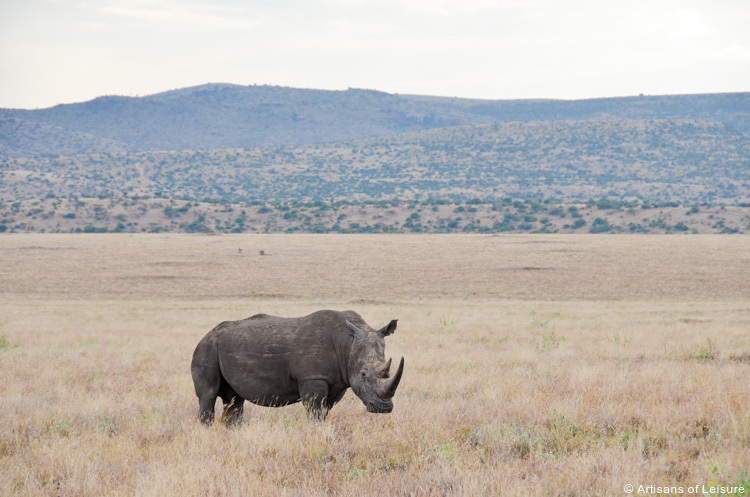 Maasai giraffes have beautiful patterns.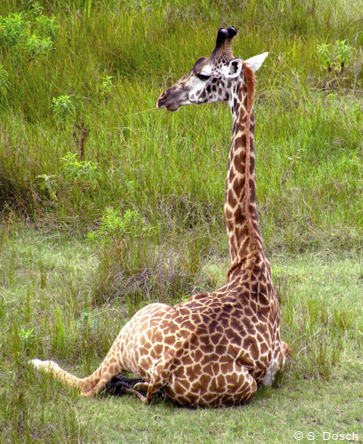 There are 52 tribes in Kenya. It's interesting to learn about their lifestyle, culture, traditions and deep knowledge of the land and animals.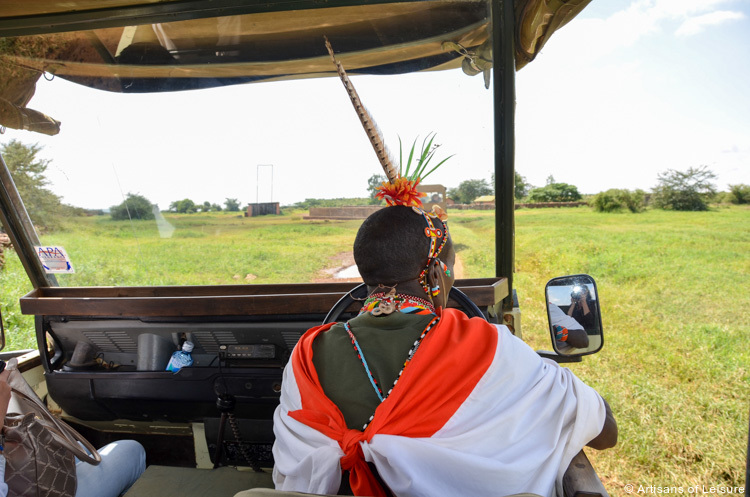 East African oryx are one of the many types of antelopes found in Kenya.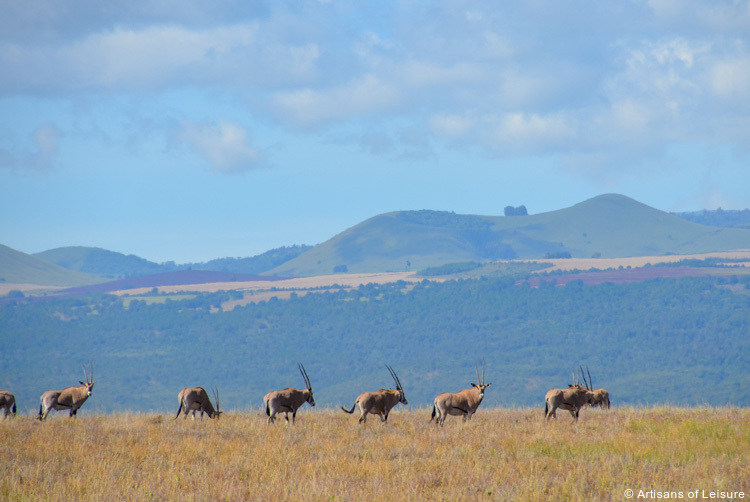 Elephants mingle at a watering hole.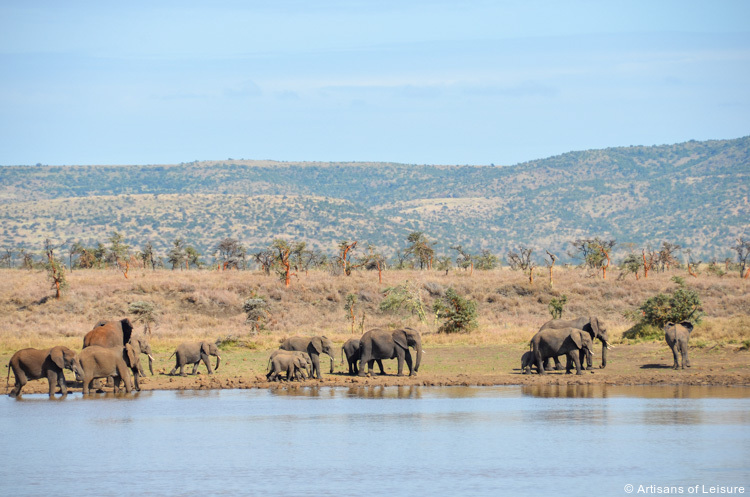 For interested travelers, we can arrange personalized walking safaris, which are a great opportunity to see and learn about fascinating smaller creatures…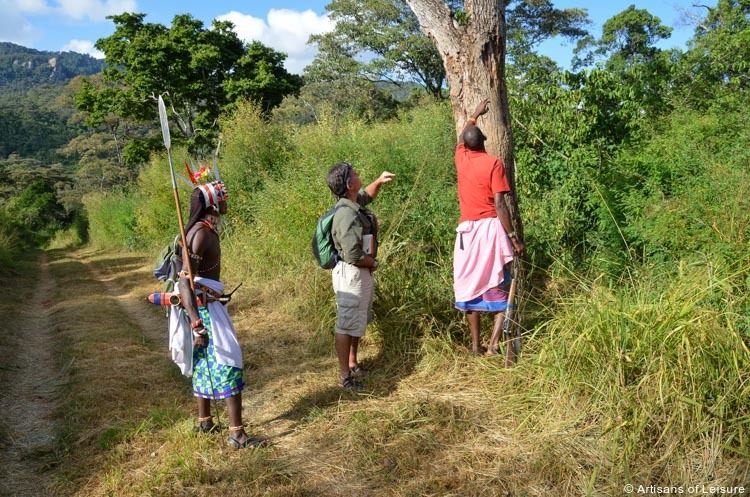 …like chamaelons!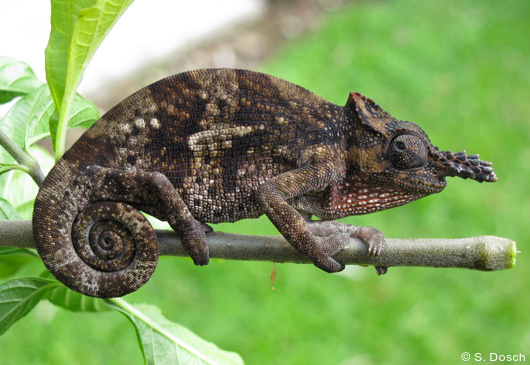 Saruni Samburu is one of our preferred luxury safari lodges near Samburu National Reserve in Kenya. In the region, we arrange visits to rock art sites, local villages and markets, as well as game drives to see elephant herds, reticulated giraffes, Somali ostriches and other animals. The lodge has great hilltop views.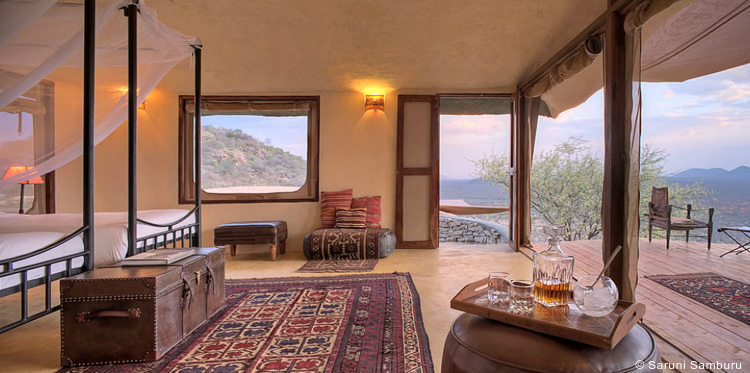 Game drives in the Maasai Mara region of Kenya offer opportunities to view the Big Five and many other types of animals.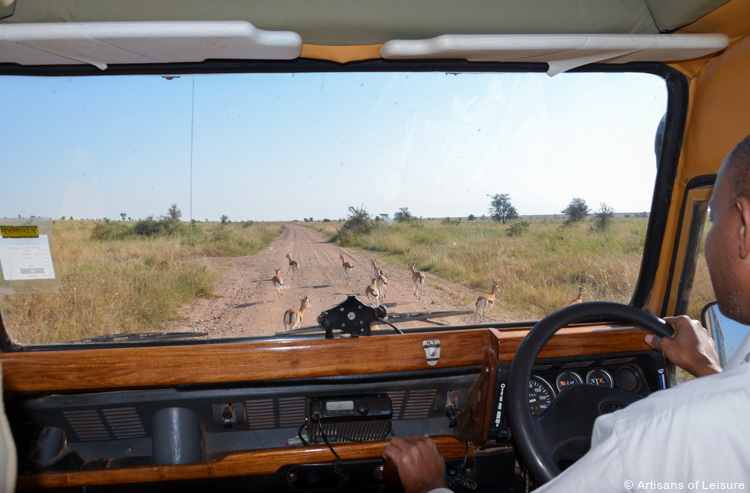 An elephant in the grasslands of the Maasai Mara.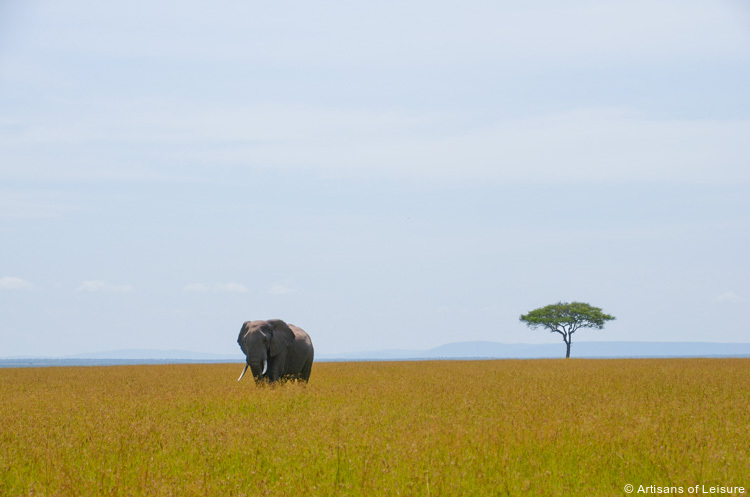 As dusk approaches, cats like this cheetah get ready to hunt.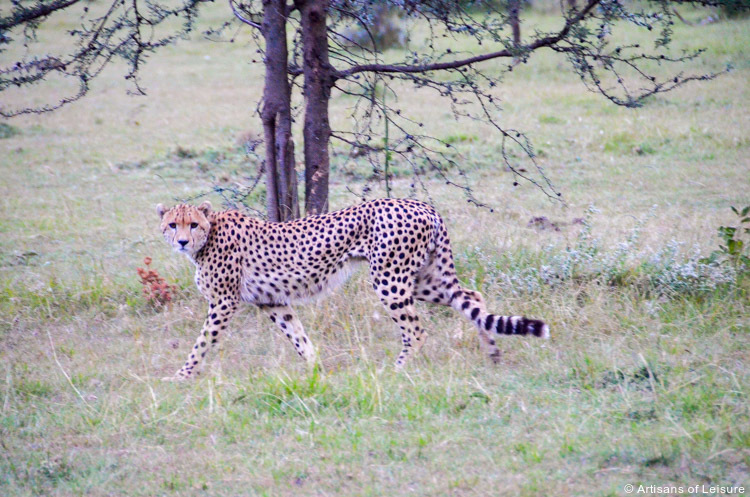 Cottar's 1920s Safari Camp is one of our preferred luxury tented camps in the Maasai Mara. It's an authentic safari camp still owned by the same family that founded it in 1919.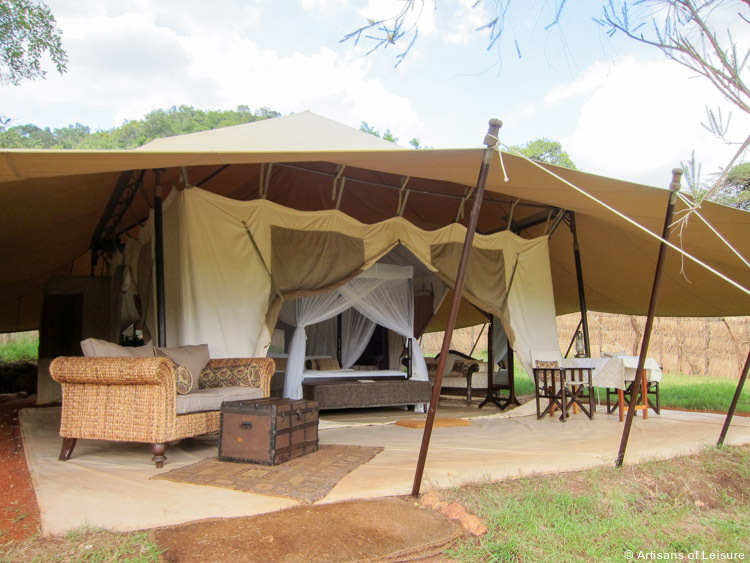 We love Cottar's vintage style, which captures the romance of an East African safari.
Contact Artisans of Leisure to start planning a luxury safari tour in Kenya or Tanzania.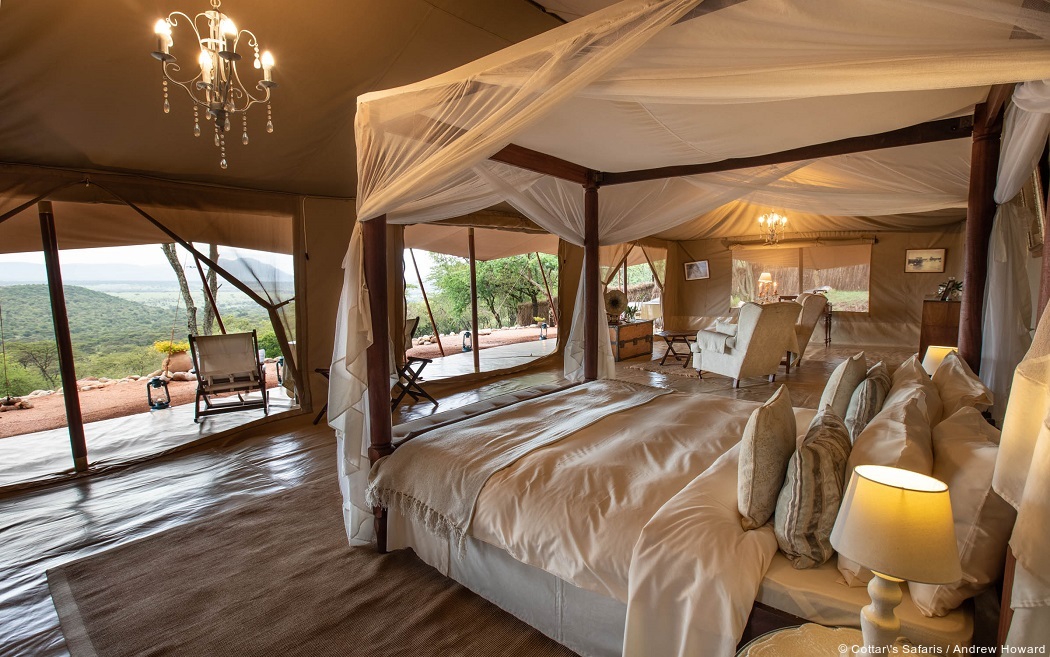 Destinations: Africa, Kenya, Tanzania
Tags: Africa, Africa luxury safaris, Amboseli National Park, Big Five, Cottar's 1920s Safari Camp, East Africa luxury tours, Gibb's Farm, Kenya, Kenya tours, luxury Kenya tours, luxury safari lodges, luxury safaris, Maasai Marai safari, Mt. Kilimanjaro, Ngorongoro Crater, Samburu National Reserve, Saruni Samburu, Serengeti National Park, Singita, Singita Faru Faru Lodge, Singita Sabora Tented Camp, Singita Sasakwa Lodge, Tanzania, Tanzania tours, Tarangire National Park