Sydney, Rock & Reef
(8 Days)
Sydney, Uluru (Ayers Rock), Tropical North Queensland, Daintree Rainforest, Great Barrier Reef
Highlights of Australia
(11 Days)
Sydney, Uluru (Ayers Rock), Melbourne & Phillip Island, Great Barrier Reef
Introduction to Australia
(7 Days)
Sydney, Great Barrier Reef
Best of Australia
(17 Days)
Sydney, Kangaroo Island, Melbourne & Phillip Island, Uluru (Ayers Rock), Daintree Rainforest, Great Barrier Reef
Romantic Australia
(11 Days)
Sydney, Uluru (Ayers Rock), Daintree Forest, Great Barrier Reef
Essence of Australia
(14 Days)
Melbourne & Phillip Island, Uluru (Ayers Rock), Daintree Rainforest, Great Barrier Reef, Sydney
Family Tour of Australia
(10 Days)
Sydney, Daintree Rainforest, Great Barrier Reef
Food & Wine Tour of Australia
(12 Days)
Melbourne, Yarra Valley, Mornington Peninsula, Barossa, Adelaide, McLaren Vale, Margaret River, Perth
Journey Through Australia
(20 Days)
Sydney, Kangaroo Island, Melbourne, Uluru, Bamurru Plains & Kakadu, Daintree Rainforest, Lizard Island
Best of Southern Australia
(14 Days)
Melbourne, Hobart, Freycinet Peninsula, Barossa, Kangaroo Island, Sydney
Australia Luxury Adventure
(16 Days)
Sydney, Arkaba & Flinders Ranges, Kangaroo Island, Adelaide, Daintree Rainforest, Great Barrier Reef
Best of Western Australia
(7 Days)
Perth & Pinnacles, Ningaloo Reef
Exclusive Australia
(20 Days)
Sydney, Tasmania, Melbourne, Kangaroo Island, Uluru (Ayers Rock), Daintree Rainforest, Great Barrier Reef
Multi-country Tours
Best of Australia & New Zealand
(16 Days)
Sydney, Uluru (Ayers Rock), Daintree Rainforest, Great Barrier Reef, Auckland, Rotorua & Taupo, Queenstown & Milford Sound
Best of Australia & Fiji
(14 Days)
Sydney, Uluru (Ayers Rock), Melbourne & Phillip Island, Great Barrier Reef, Fiji


Best of Southern Australia
(14 Days - Departs Daily on a Private Basis)
Melbourne, Hobart, Freycinet Peninsula, Barossa, Kangaroo Island, Sydney
This private tour focuses on the diverse highlights of southern Australia, including the beautiful landscapes and wines of Tasmania and Barossa, the charming wildlife and scenery of Kangaroo Island, and the dynamic cities of Melbourne and Sydney.
Start in lively Melbourne. During flexible private touring, visit historic neighborhoods, walk the city's distinctive laneways, and see highlights such as Cooks' Cottage, Fitzroy Gardens, the Melbourne Cricket Ground, the Arts Centre Melbourne and the shops at Queen Victoria Market. Also, explore favorite neighborhoods and the wonderful food and culture scene throughout the city. One day, enjoy a private, naturalist-led wildlife excursion to Phillip Island to see koalas and fur seals, and watch the evening penguin parade from an exclusive location. Additional excursions can be arranged upon request, such as a scenic flight over the Great Ocean Road and the Twelve Apostles.
Next, fly to Tasmania, an island of dramatic mountains, abundant native wildlife, and small farms and villages with artisanal food and wine producers. Enjoy introductory touring in the historic center of Hobart, Australia's second-oldest town. Then, continue to Saffire Freycinet for several nights at Tasmania's most luxurious lodge, with views of the water and beautiful Freycinet National Park. Enjoy activities such as nature walks, wine tasting, visiting an oyster farm, cooking lessons, kayaking, fishing, seeing Tasmanian devils, bird-watching, archery, mountain biking and stargazing.
Fly to Adelaide, and continue to the Barossa, a fertile valley that's one of Australia's most acclaimed wine regions. During private touring, enjoy private tastings at top wineries, as well as lunch at a leading wine estate. Also stroll through the area's historic towns and sample artisanal local food products.
Next, venture to unforgettable Kangaroo Island, a haven of natural beauty and native animals. Stay at award-winning Southern Ocean Lodge, a luxurious modern lodge with clifftop views of the water. During private touring with your own naturalist guide, look for some of Australia's most charismatic animals in their natural habitats, such as koalas in gum trees, wallabies and kangaroos in the bush, and fur seal and sea lion colonies along the beautiful coast. Also explore unusual rock formations, learn about the history of the island, meet interesting local people or opt for scenic hikes.
End in Sydney, Australia's most beautiful city. Enjoy a private insider tour of the city highlights, including the historic Rocks district, vibrant markets, favorite neighborhoods such as Paddington, the Royal Botanic Garden, Aboriginal art galleries and iconic Bondi Beach. One day, Artisans of Leisure will arrange a private tour of the Sydney Opera House and tickets to a performance. During free time, enjoy the city's sophisticated restaurants, shops and harborside attractions. Upon request, Artisans of Leisure can arrange other special interest activities such as a boat ride on Sydney Harbour, a private surfing lesson, a behind-the-scenes wildlife experience, a private tasting tour, kayaking in the harbor, Sydney Skywalk and an exhilarating Sydney Harbour BridgeClimb experience.
This tour can be further personalized with additional time or destinations in Australia.
Itinerary Overview
Day 1
Arrive Melbourne


Private arrival transfer to hotel for 2 nights. Afternoon private city tour

Day 2
Melbourne & Phillip Island


Morning private city tour. Afternoon and evening private wildlife excursion to Philip Island with a naturalist guide, including penguin parade

Day 3
Melbourne – Tasmania


Private transfer to airport for flight. Private touring in Hobart en route to luxury resort for 3 nights

Day 4
Tasmania


Lodge-based activities such as nature walks, visiting an oyster farm, kayaking, seeing Tasmanian devils, bird-watching and mountain biking

Day 5
Tasmania


Lodge-based activities

Day 6
Tasmania – Barossa


Private transfer to airport for flights to Adelaide. Private arrival transfer to hotel for 2 nights

Day 7
Barossa


Full-day private wine touring

Day 8
Barossa – Kangaroo Island


Private transfer to airport for flight. Private arrival transfer to resort for 3 nights

Day 9
Kangaroo Island


Full-day private tour with a naturalist guide, including spotting native animals and exploring the bush and coast

Day 10
Kangaroo Island


Full-day private tour

Day 11
Kangaroo Island – Sydney
Private transfer to airport for flight. Private arrival transfer to hotel for 3 nights
Day 12
Sydney


Full-day private city tour, including private Sydney Opera House tour. Evening dinner and performance at Opera House

Day 13
Sydney


At leisure

Day 14
Depart Sydney
Private airport transfer
Hotels
| | |
| --- | --- |
| Melbourne: | Park Hyatt Melbourne |
| Tasmania: | Saffire Freycinet |
| Kangaroo Island: | Southern Ocean Lodge |
| Barossa Valley: | The Louise |
| Sydney: | Park Hyatt Sydney |
Cost
| | |
| --- | --- |
| $24,215 | Per person (double occupancy) |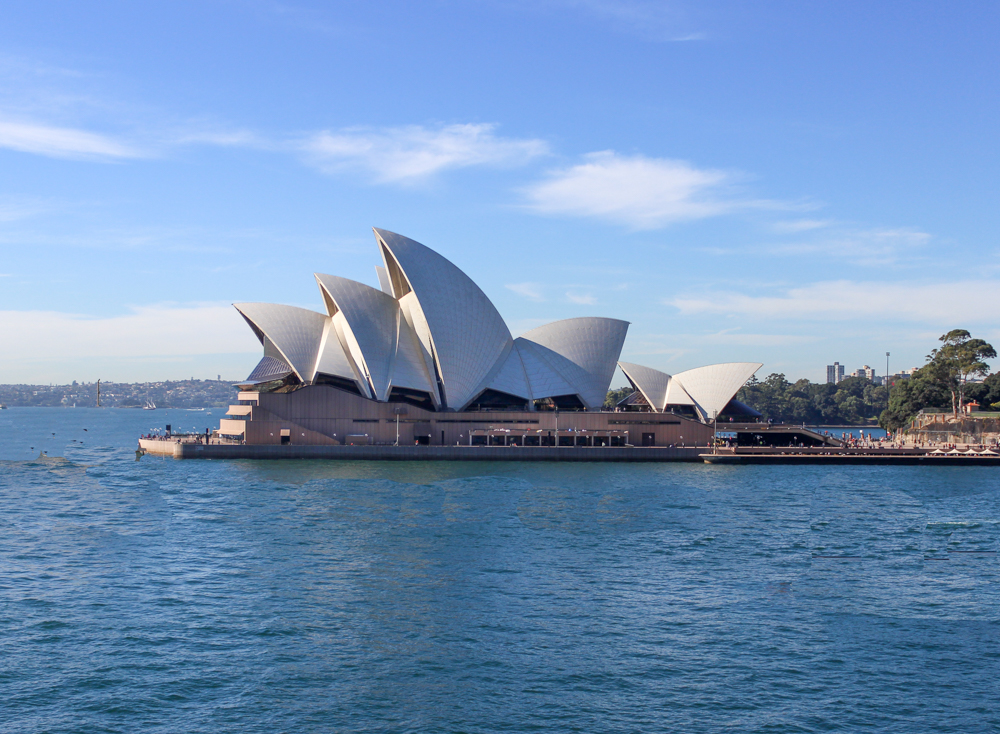 Sydney, Rock & Reef
(8 Days)
Sydney, Uluru (Ayers Rock), Tropical North Queensland, Daintree Rainforest, Great Barrier Reef
Highlights of Australia
(11 Days)
Sydney, Uluru (Ayers Rock), Melbourne & Phillip Island, Great Barrier Reef
Introduction to Australia
(7 Days)
Sydney, Great Barrier Reef
Best of Australia
(17 Days)
Sydney, Kangaroo Island, Melbourne & Phillip Island, Uluru (Ayers Rock), Daintree Rainforest, Great Barrier Reef
Romantic Australia
(11 Days)
Sydney, Uluru (Ayers Rock), Daintree Forest, Great Barrier Reef
Essence of Australia
(14 Days)
Melbourne & Phillip Island, Uluru (Ayers Rock), Daintree Rainforest, Great Barrier Reef, Sydney
Family Tour of Australia
(10 Days)
Sydney, Daintree Rainforest, Great Barrier Reef
Food & Wine Tour of Australia
(12 Days)
Melbourne, Yarra Valley, Mornington Peninsula, Barossa, Adelaide, McLaren Vale, Margaret River, Perth
Journey Through Australia
(20 Days)
Sydney, Kangaroo Island, Melbourne, Uluru, Bamurru Plains & Kakadu, Daintree Rainforest, Lizard Island
Best of Southern Australia
(14 Days)
Melbourne, Hobart, Freycinet Peninsula, Barossa, Kangaroo Island, Sydney
Australia Luxury Adventure
(16 Days)
Sydney, Arkaba & Flinders Ranges, Kangaroo Island, Adelaide, Daintree Rainforest, Great Barrier Reef
Best of Western Australia
(7 Days)
Perth & Pinnacles, Ningaloo Reef
Exclusive Australia
(20 Days)
Sydney, Tasmania, Melbourne, Kangaroo Island, Uluru (Ayers Rock), Daintree Rainforest, Great Barrier Reef
Multi-country Tours
Best of Australia & New Zealand
(16 Days)
Sydney, Uluru (Ayers Rock), Daintree Rainforest, Great Barrier Reef, Auckland, Rotorua & Taupo, Queenstown & Milford Sound
Best of Australia & Fiji
(14 Days)
Sydney, Uluru (Ayers Rock), Melbourne & Phillip Island, Great Barrier Reef, Fiji


You get an A+ for arranging our trip to Australia. We had a grand time and it was worth every penny.
~ H.M., Houston, TX
Australia was fantastic. The guides were among the best we have ever had. Your logistics were great and everything worked like clockwork. Thank you for your hard work in making all of the arrangements. All of the effort showed in the results. 
~ M.K., Overland Park, KS
We had an absolutely fabulous time in Australia and New Zealand. Everything was sensational. You have made us so tremendously happy. We will go wherever you say. We can't thank you enough.
~ M.F., Santa Monica, CA
We've now taken three trips with Artisans of Leisure and continue to be impressed with everything you do for us. The Australia trip was absolute perfection. We can't thank you enough.
~ L.S., New York, NY
Our Australia trip was perfect. Artisans of Leisure, bar none, provided the most memorable trip that my wife and I have ever been on in our lives. For that I will always be grateful.
~ B.J., Columbus, OH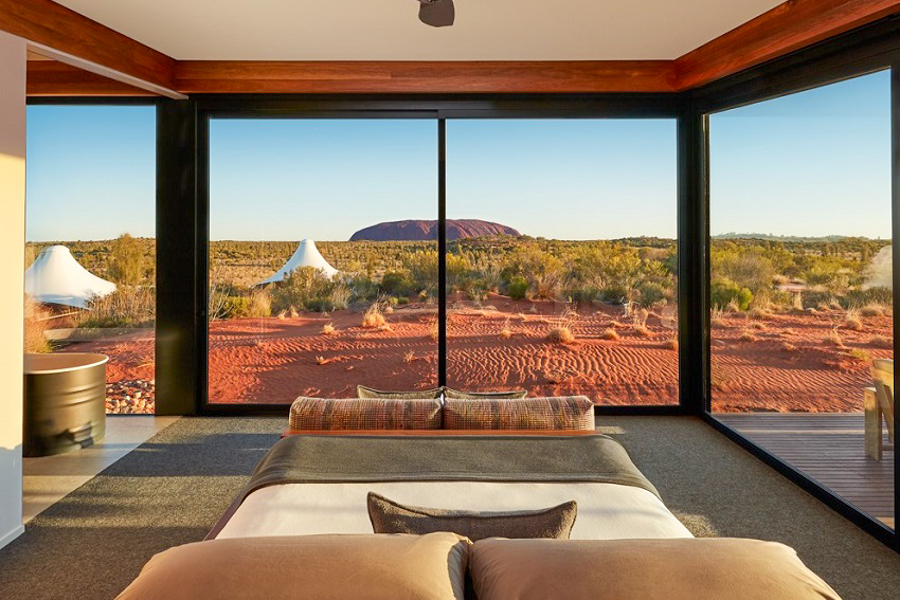 Recommended by:
Departures
Conde Nast Traveler
The New York Times
Wall Street Journal
Travel + Leisure
Town & Country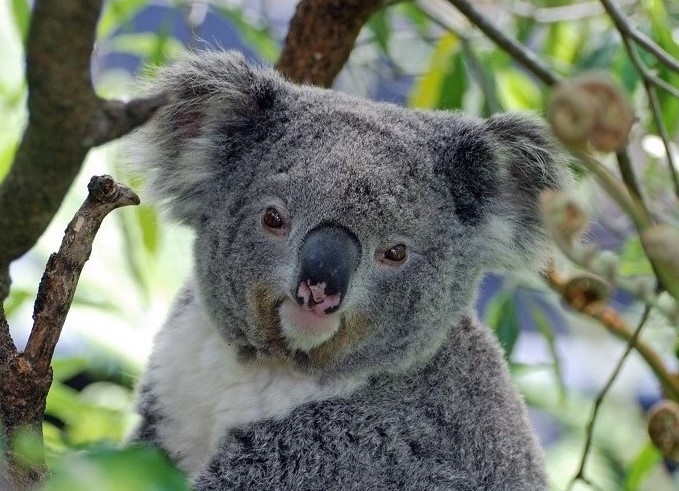 Climbing Sydney's Harbour Bridge 
Exploring Australia's Outback: Uluru & Kata Tjuta
Must Stay: Wolgan Valley Resort & Spa in the Blue Mountains, Australia
Kangaroo Spotting in Australia
The Ultimate Aussie: a Kangaroo Island Insider
Notes from Our Travelers: The Best Way to Experience the Australian Outback