August 18, 2016
Australia: Just Back
We recently returned from an incredible private tour of Australia that featured highlights such as Sydney, Kangaroo Island, Uluru (Ayer's Rock), the Daintree Rainforest and Lizard Island in the Great Barrier Reef.
We began in Sydney, where seeing the iconic Sydney Opera House is a highlight. Artisans of Leisure arranges behind-the-scenes private tours of the building and tickets to performances in this architectural masterpiece.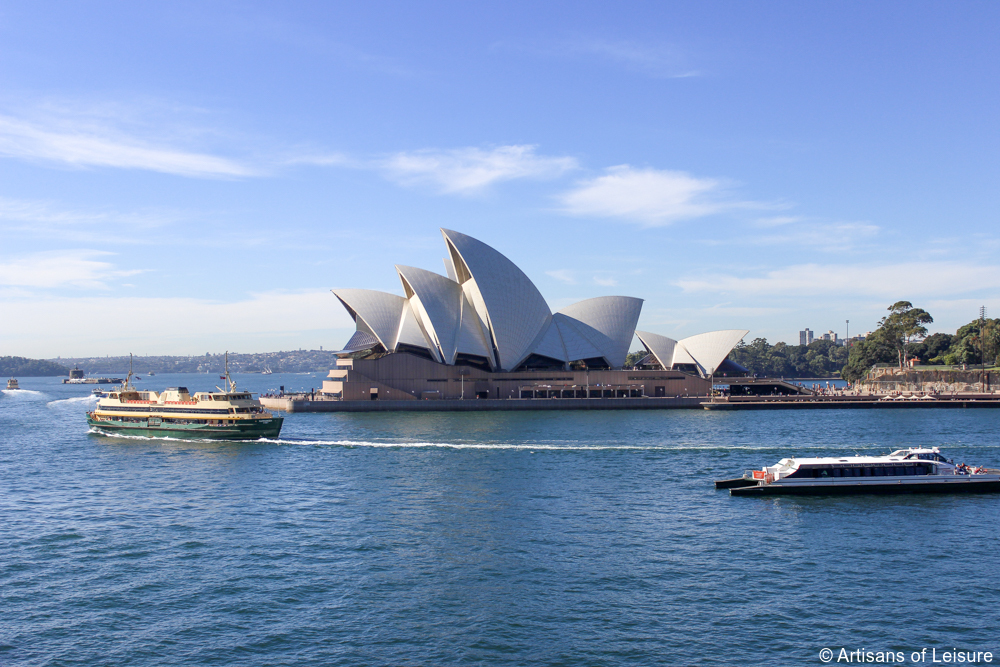 The Park Hyatt Sydney is one of our preferred luxury hotels in the city. It has a prime location on the waterfront in The Rocks neighborhood, a district filled with great restaurants, unique Australian shops and beautiful historic architecture.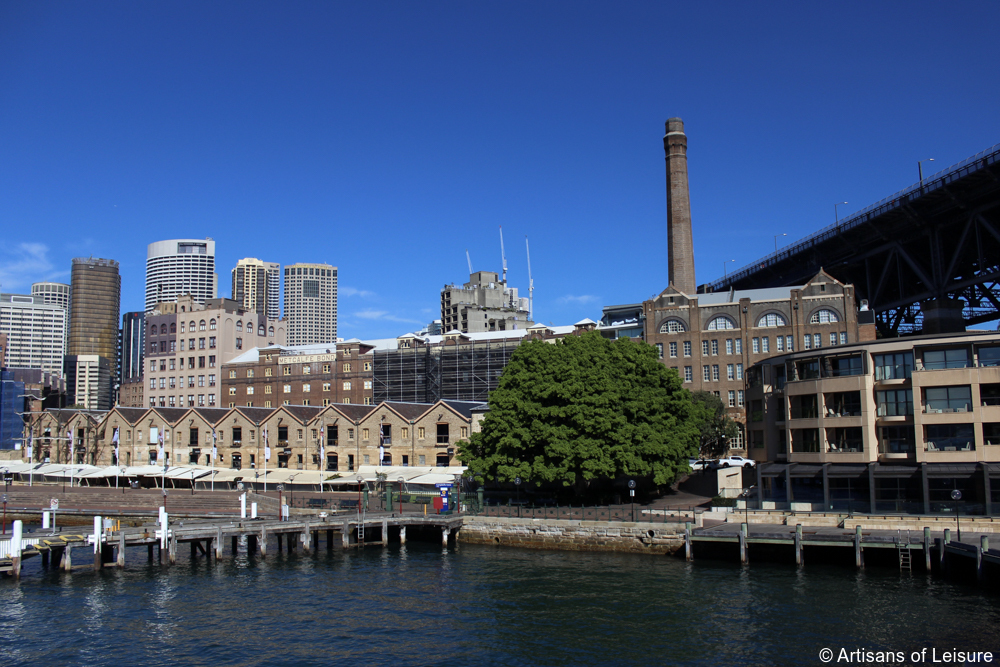 The rooftop pool at the Park Hyatt is the perfect place to relax on a sunny afternoon and take in views of Circular Quay, the Harbour Bridge and the Sydney Opera House.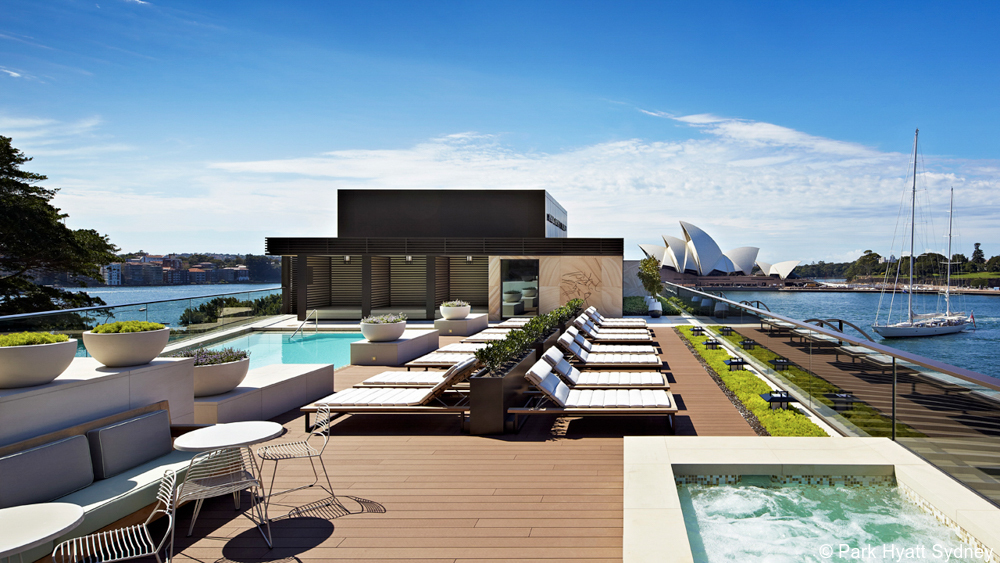 Seeing and learning about Aboriginal art is a highlight of touring in Sydney. Artisans of Leisure can arrange exclusive visits to Sydney's top Aboriginal art galleries and museums for interested travelers.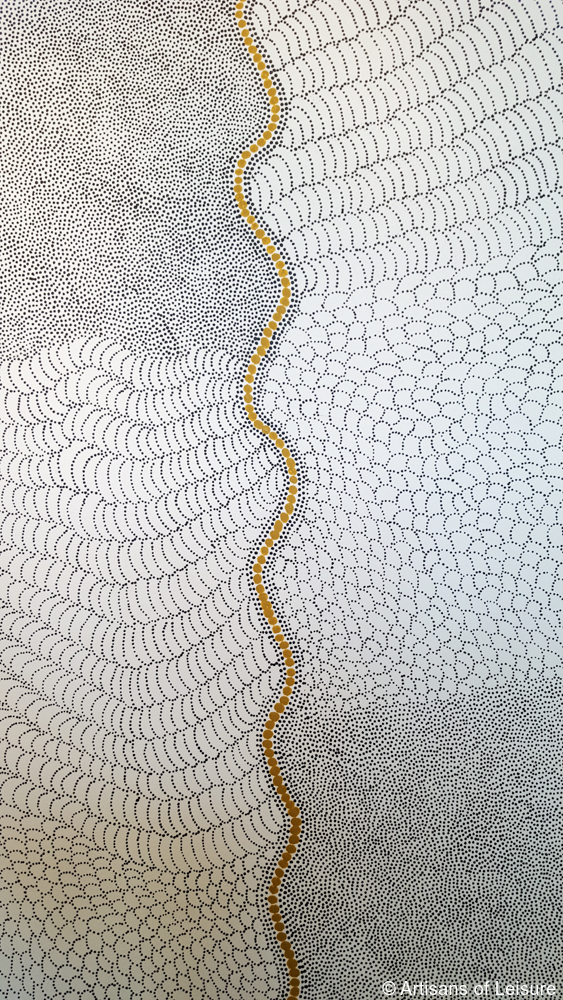 Another highlight of touring in Sydney is exploring beautiful waterfront neighborhoods with a Sydney insider.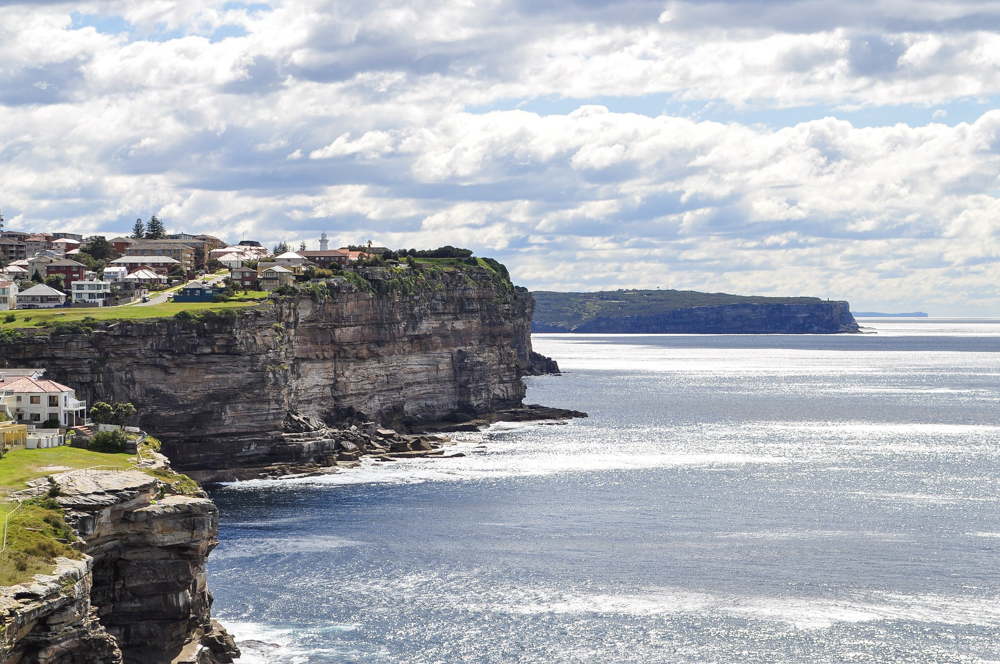 Stopping in Bondi for lunch overlooking the famous Bondi Baths swimming pools or enjoying a walk along Bondi Beach is a must when in Sydney.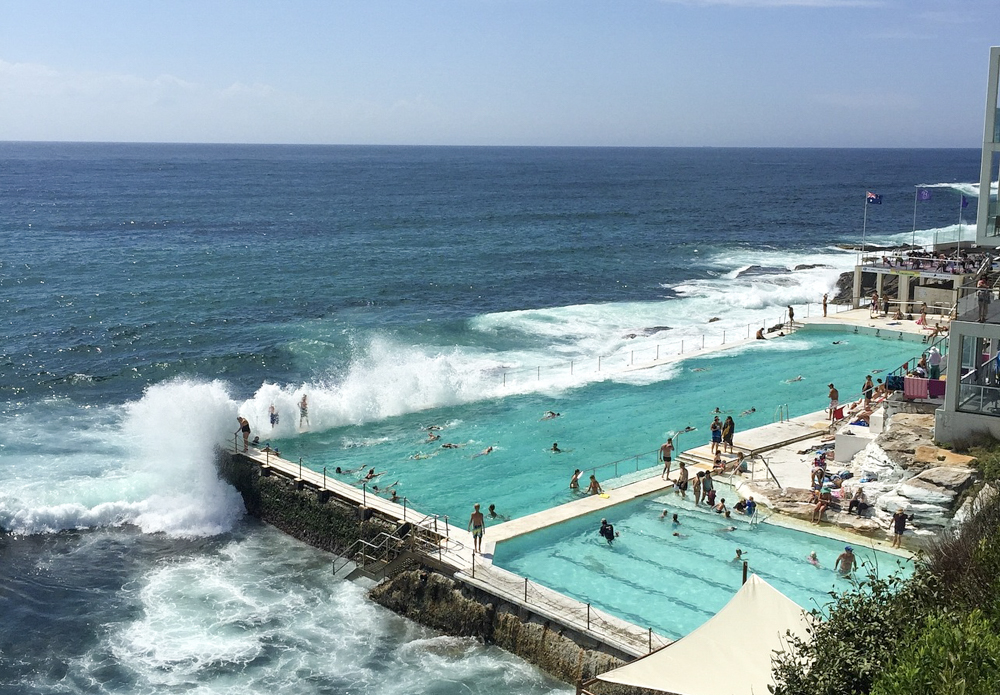 We highly recommend having Artisans of Leisure book an exclusive seaplane or helicopter flight to Sydney's Northern Beaches for a memorable lunch…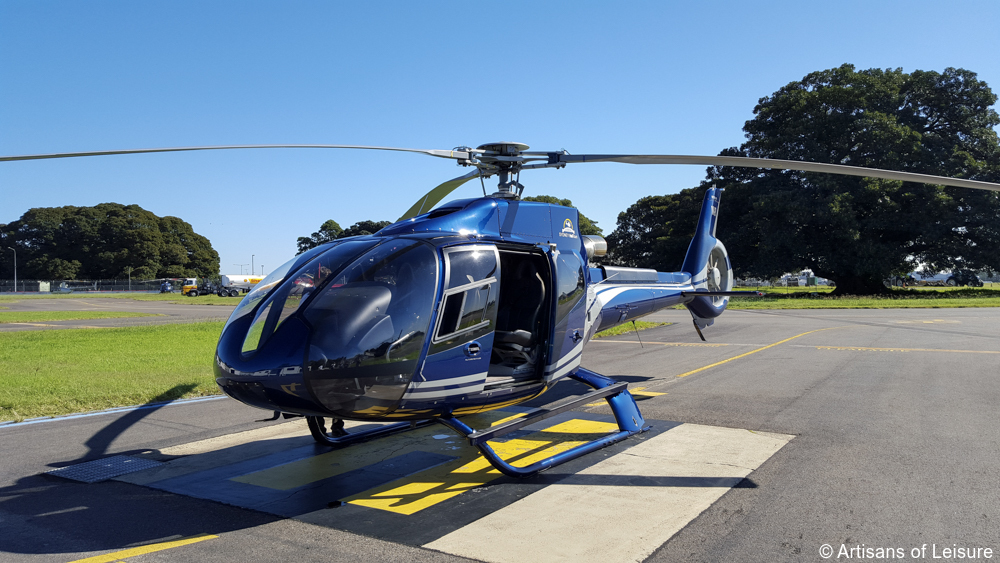 …and the opportunity to see Sydney's most famous landmarks from the air.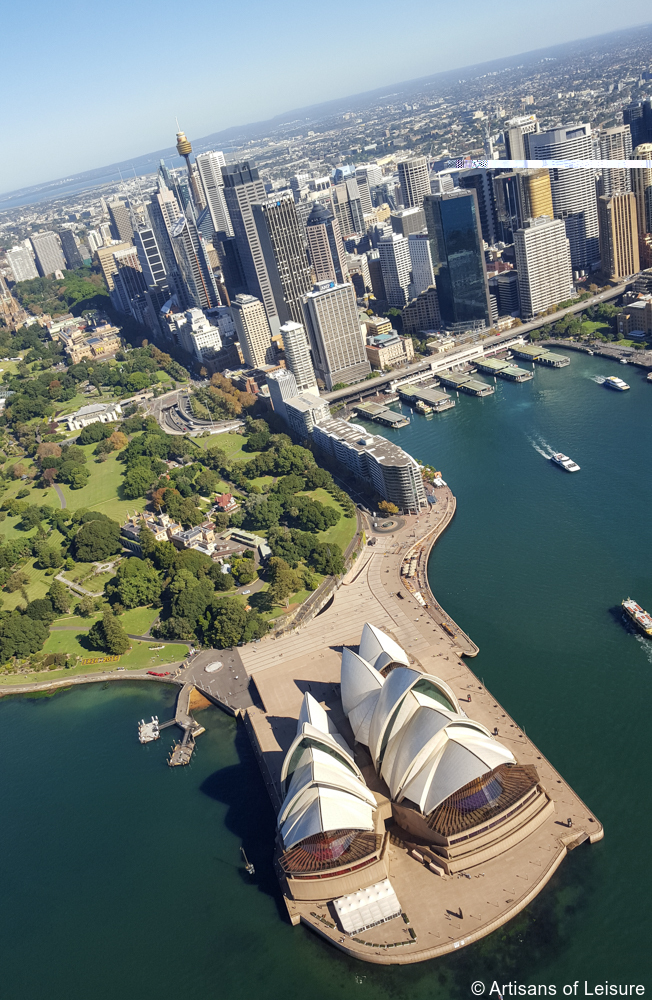 During warm evenings in Sydney, we love joining locals for a drink at Opera Bar, accompanied by live music and views of the harbor…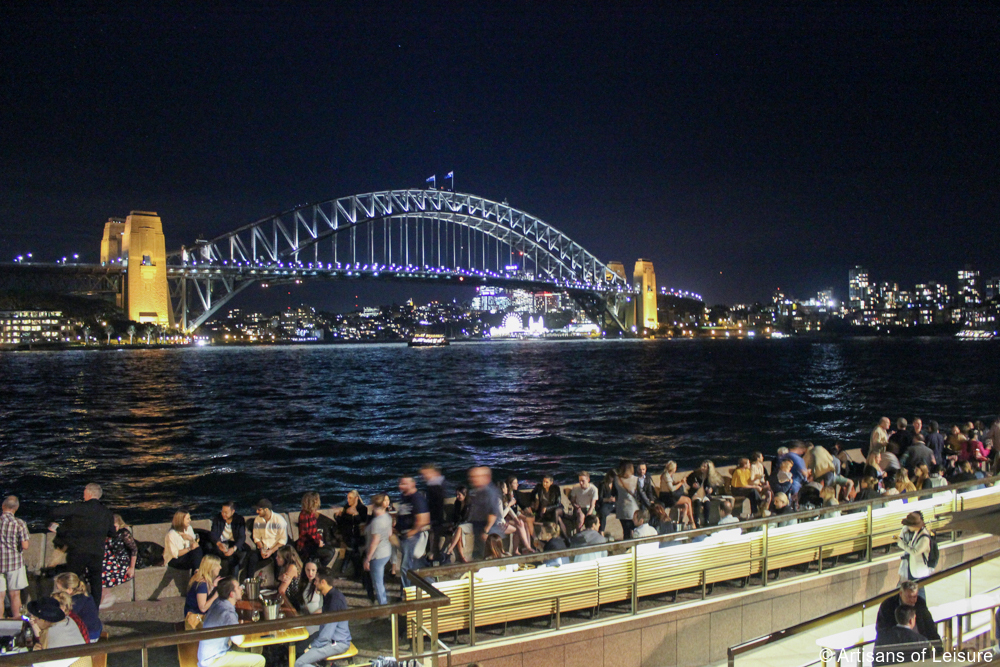 …and, of course, stunning views of the illuminated Sydney Opera House.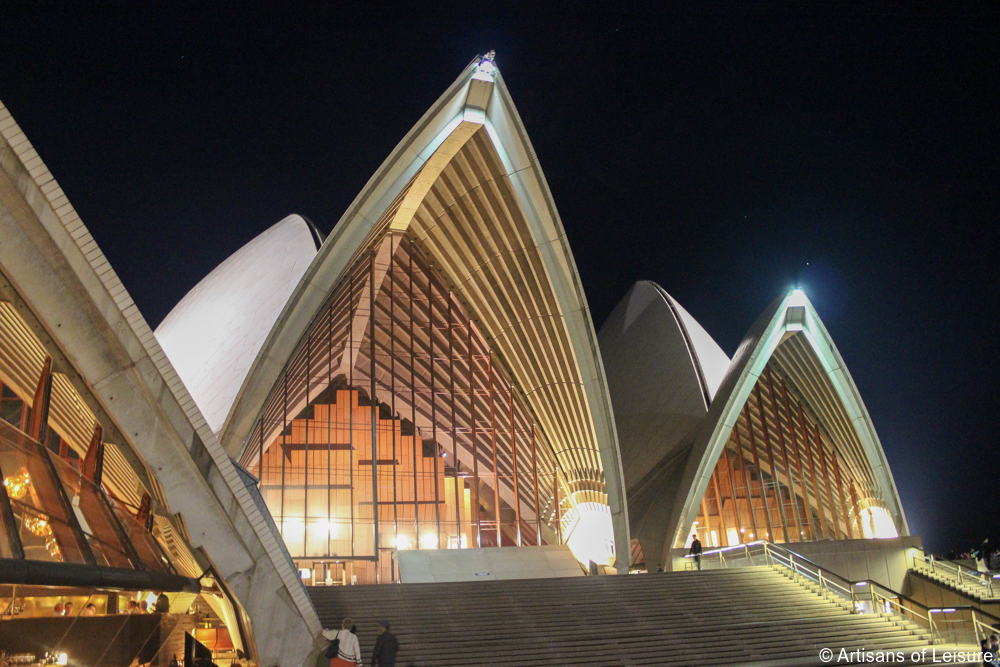 We continued to Kangaroo Island, off Australia's southern coast, for a stay at exclusive Southern Ocean Lodge.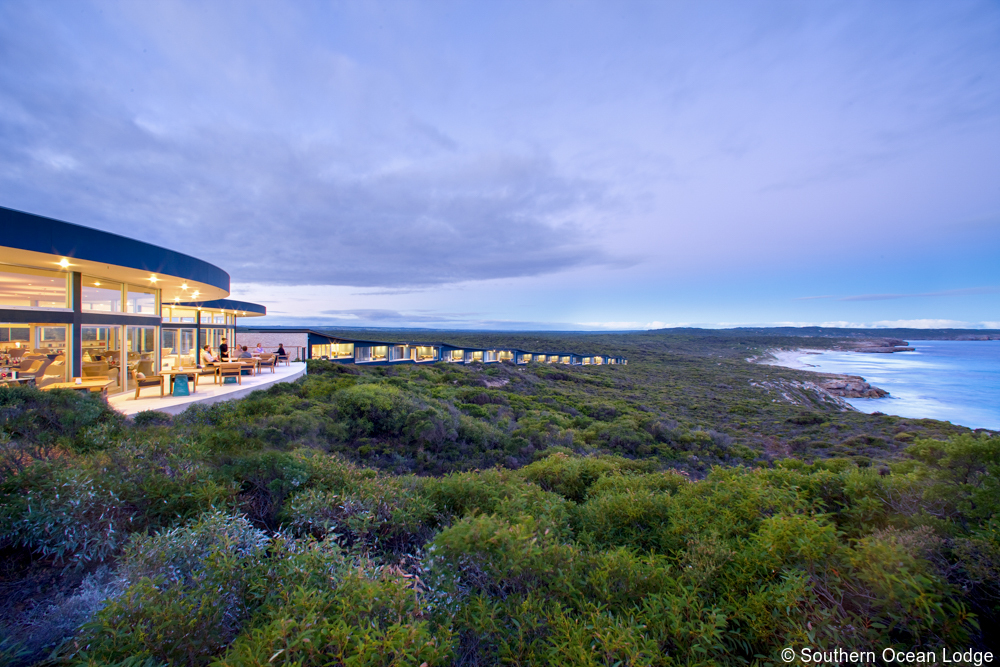 The lodge is known for its dramatic architecture and views of the coastline. It's a great place for relaxing with a glass of wine after a day of touring.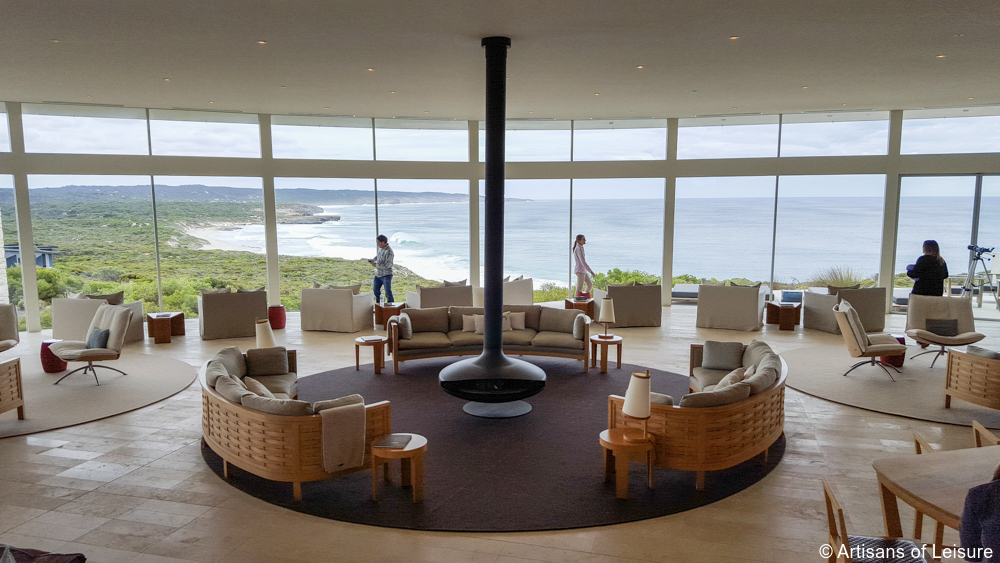 Another highlight of staying at Southern Ocean Lodge is the delicious local cuisine. Pictured here is one of the amazing breakfasts.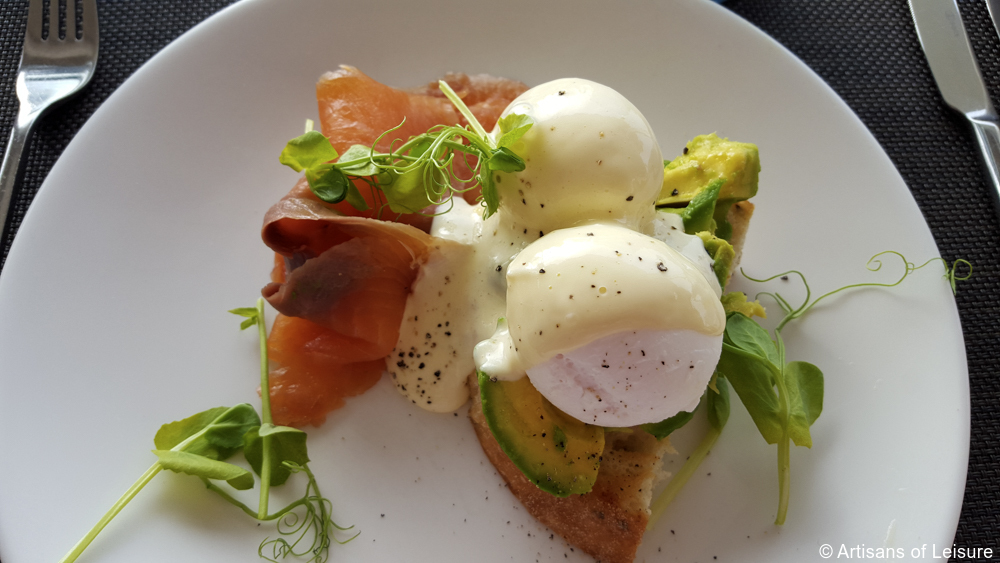 Kangaroo Island has incredible wildlife and nature touring. The kangaroos that give the island its name are best seen at dawn and dusk.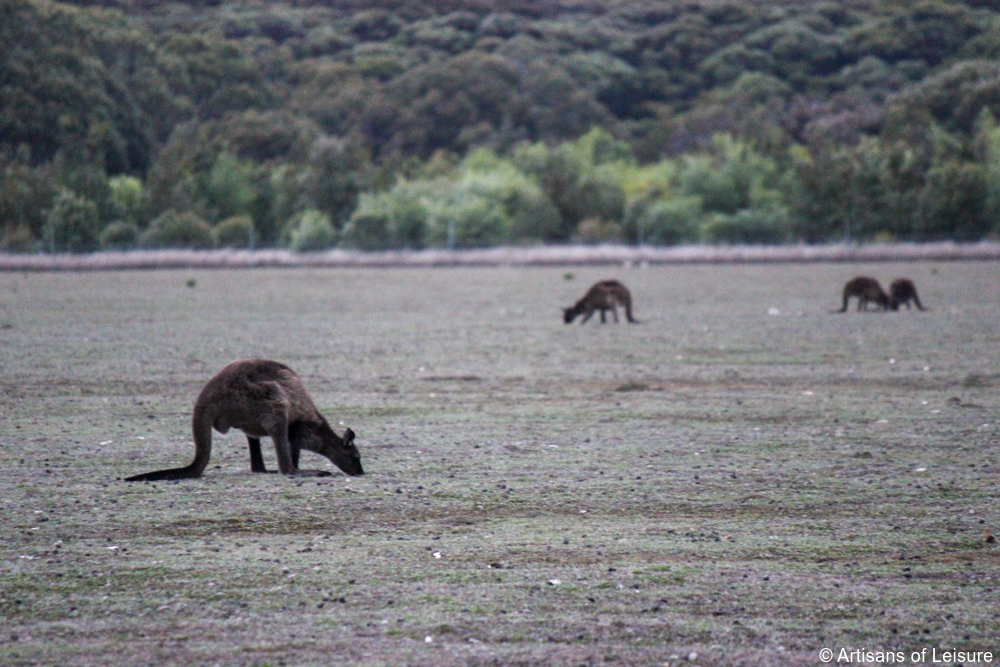 There's a lot to see and do on Kangaroo Island. We enjoyed spotting fur seals at Admirals Arch…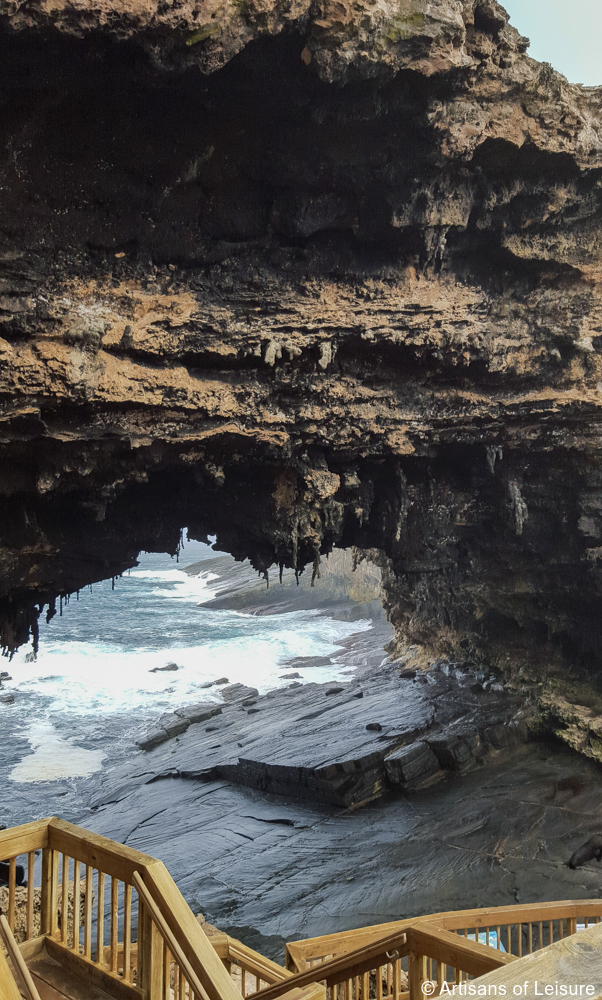 …and marveled at the Remarkable Rocks.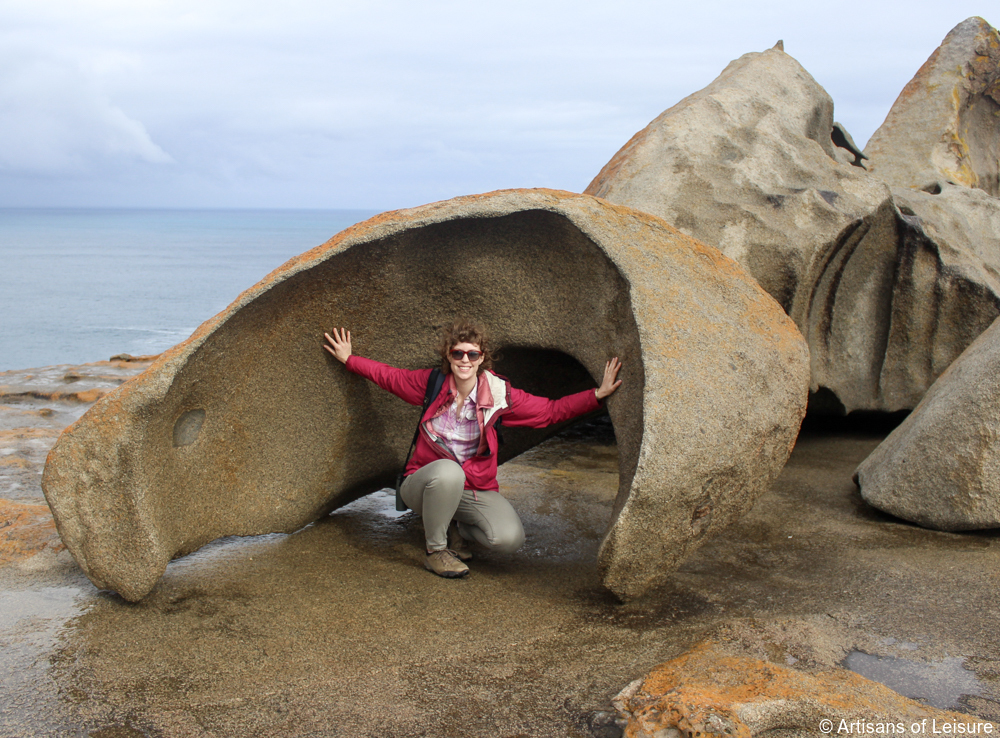 We also visited Seal Bay to see the resident colony of Australian sea lions and learn about their physiology and mating habits.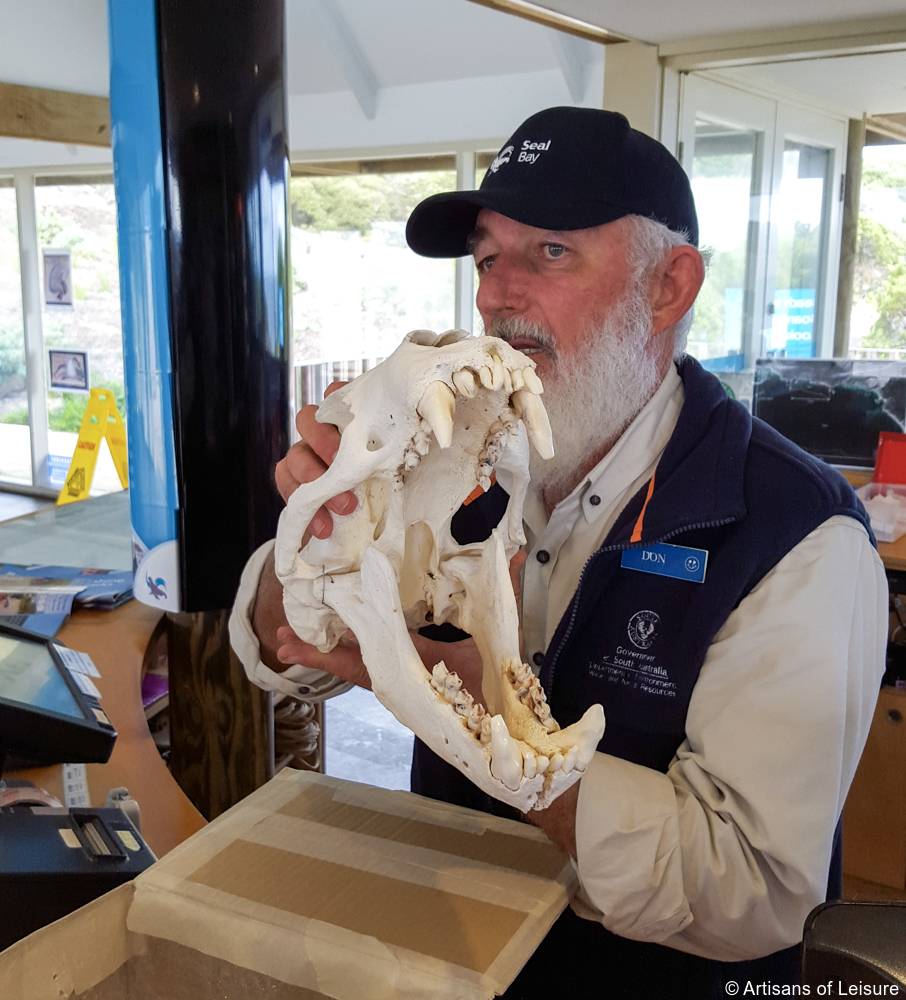 Sea lions can often be seen lounging among the dunes leading down to the beach.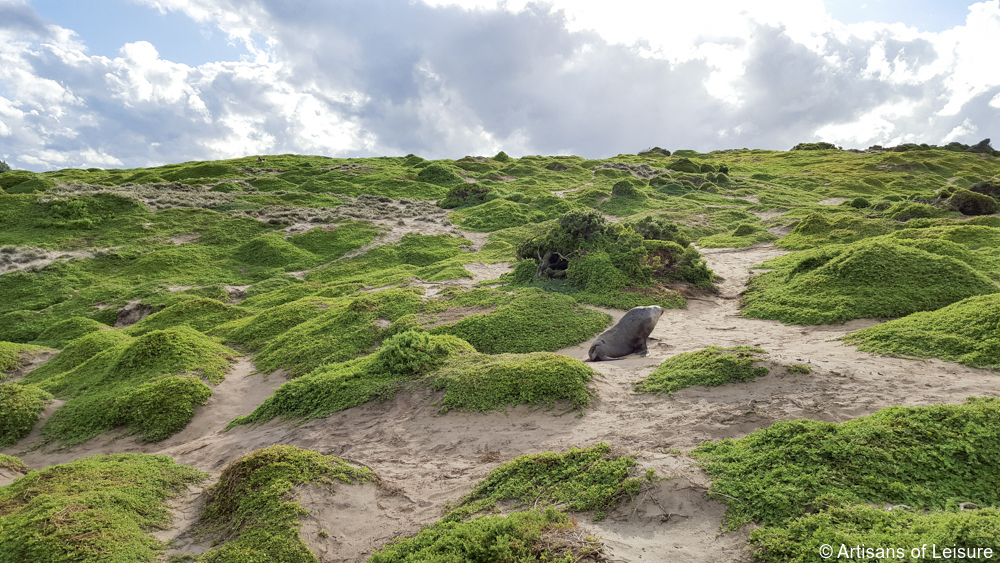 The beautiful beach at Seal Bay is a good option for strolling.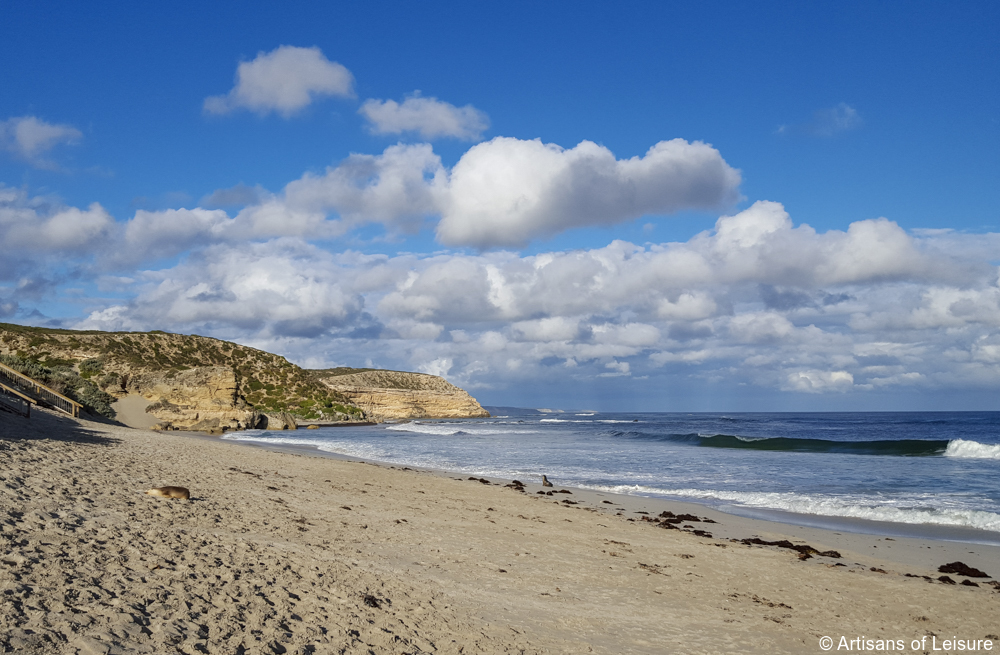 Travelers of all ages love exploring Kangaroo Island with our expert private guides, who help them see sea lions and other native animals…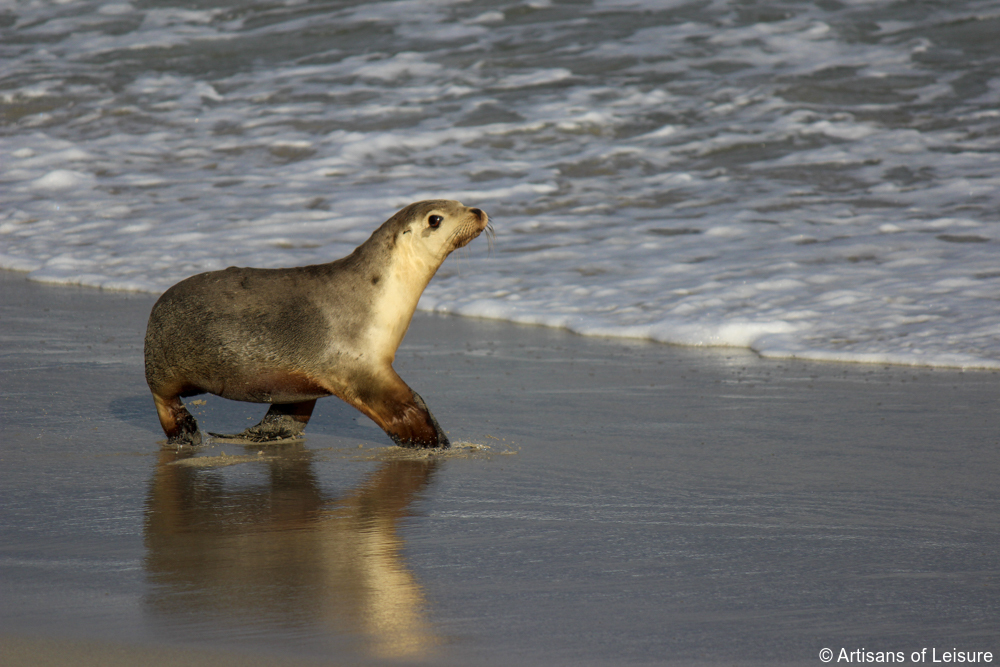 …such as wedge-tailed eagles, southern right whales (depending on the season), wallabies, koalas…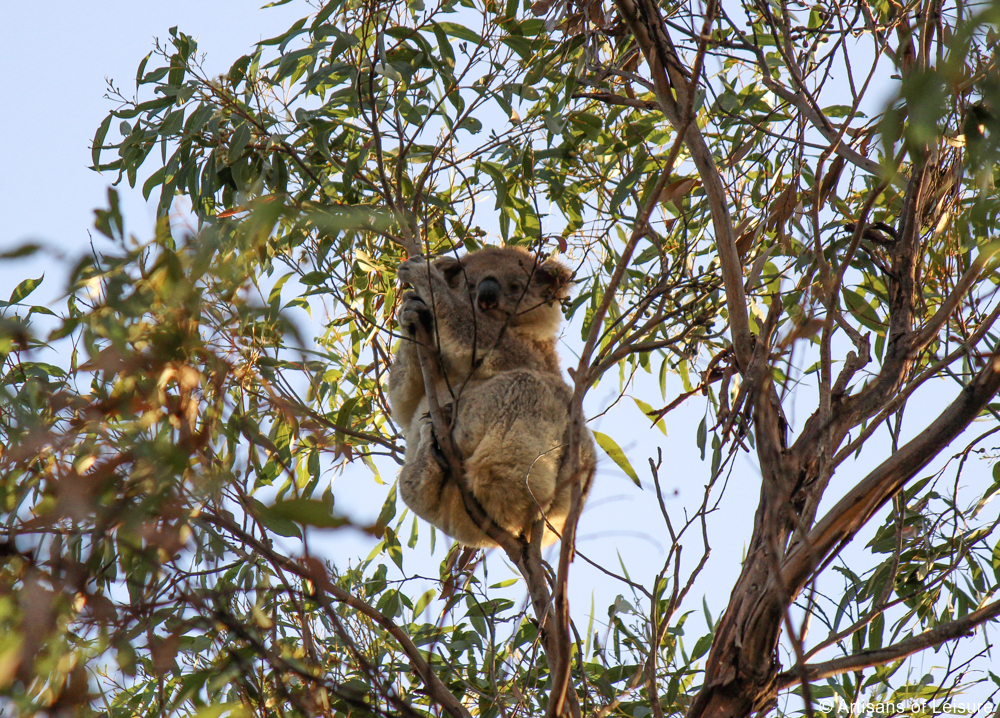 …and echidnas!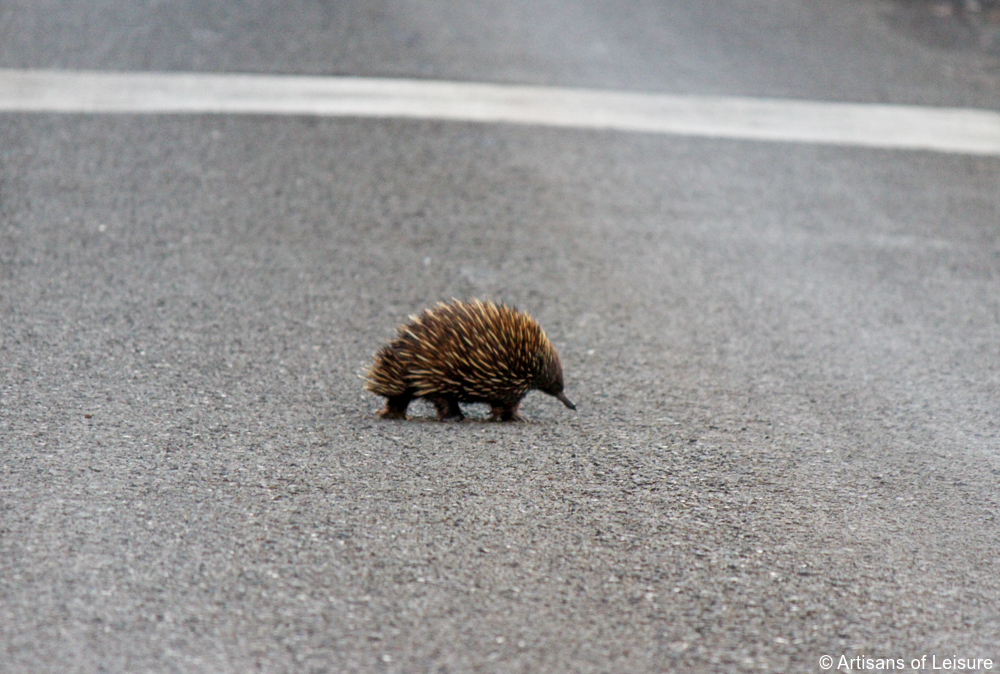 Southern Ocean Lodge is a perfect place to end the day, with a view of the sunset…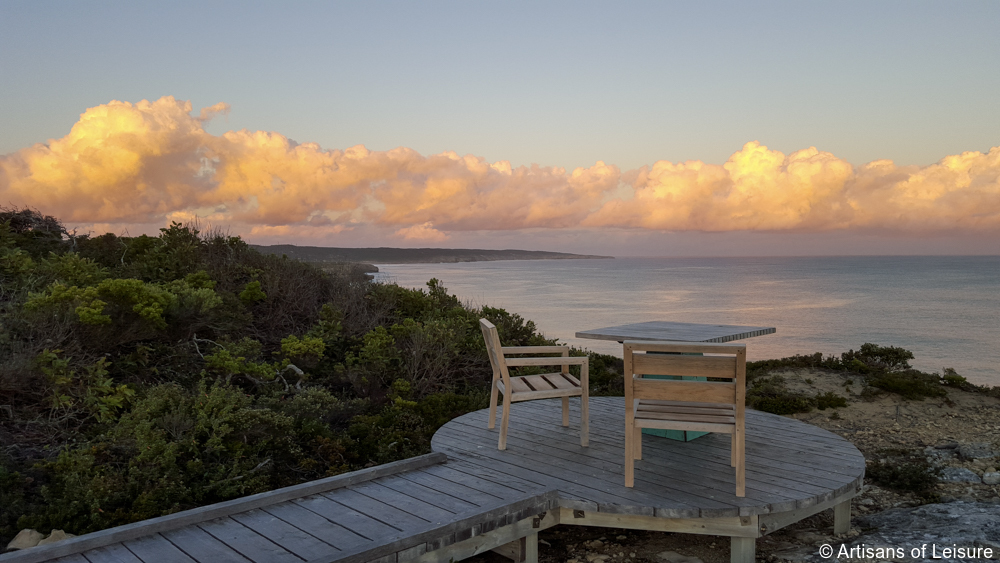 …and an amazing gourmet dinner.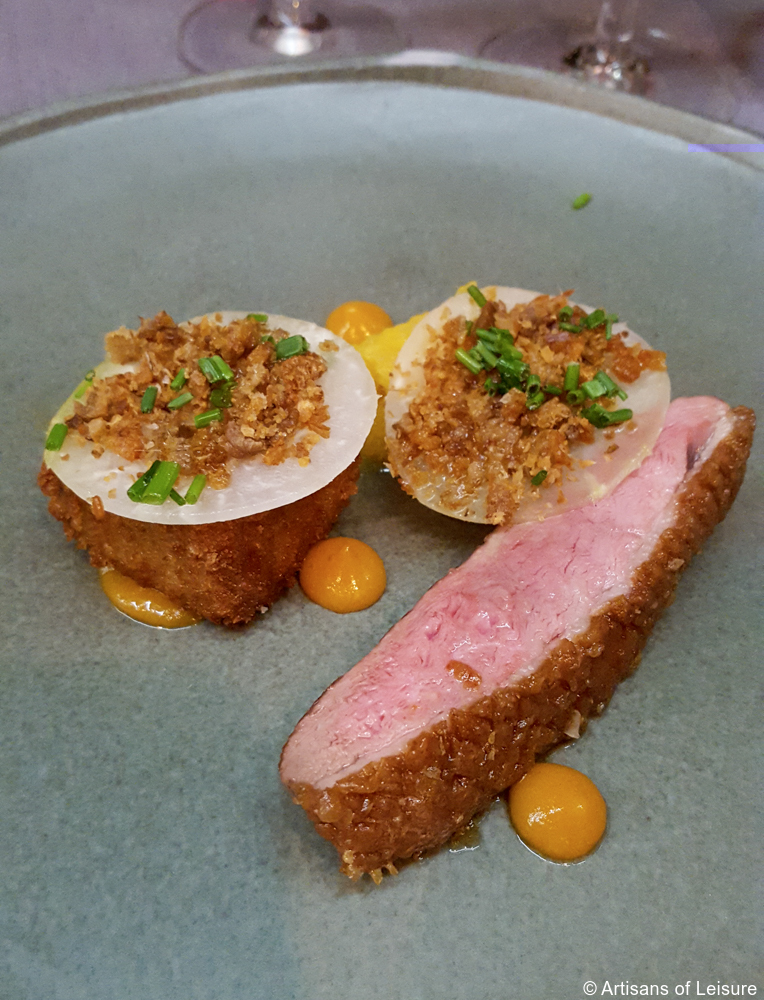 From Kangaroo Island, we flew to Australia's Red Centre to visit Uluru (Ayer's Rock). The bright red earth is a quintessentially Australian landscape that looks especially dramatic against the enormous blue sky.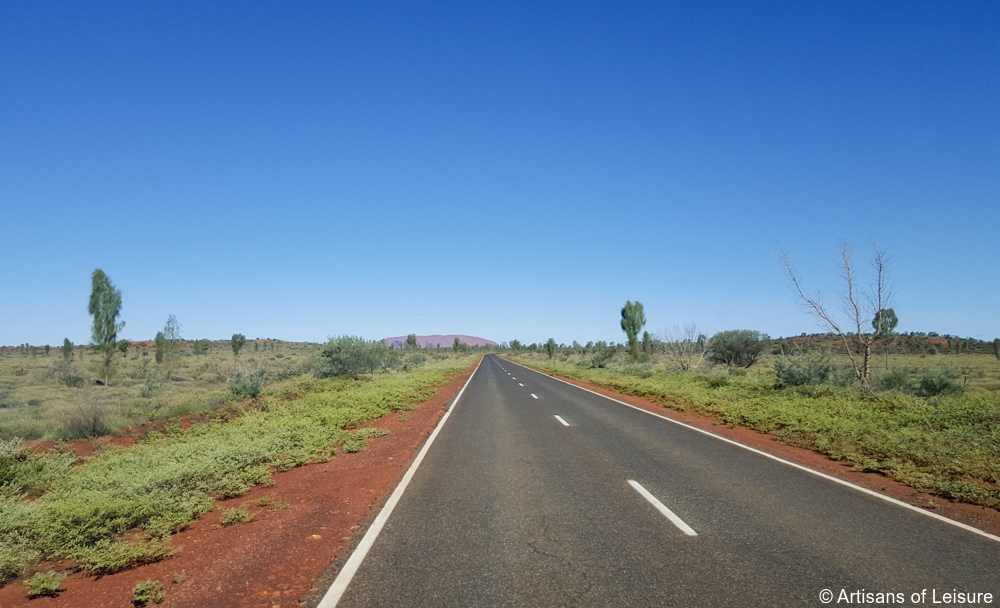 On arrival, we had to stop to move this little guy (a thorny devil) out of the middle of the road.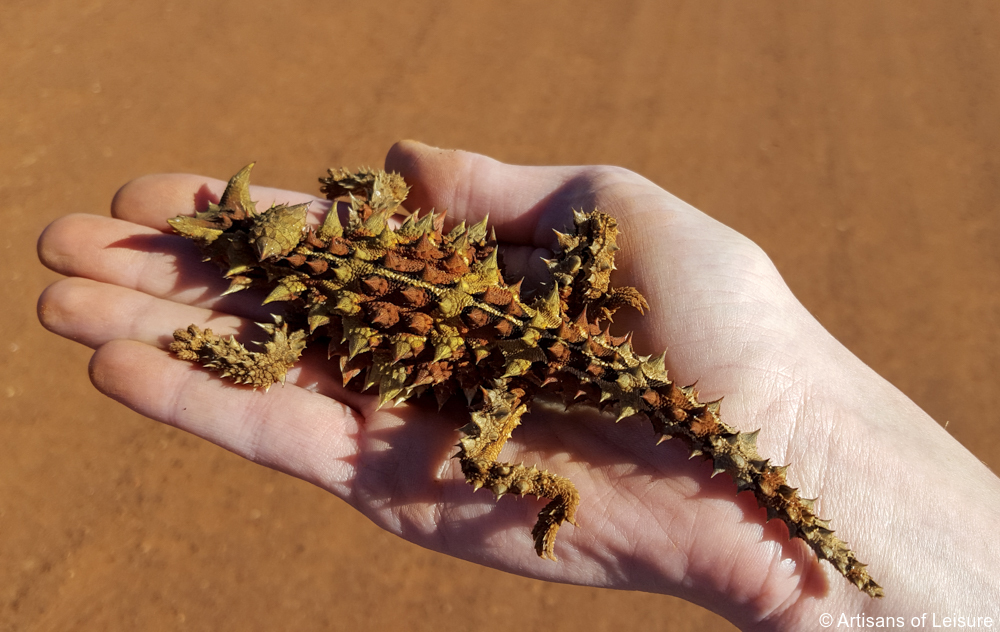 Then we stopped for sundowner cocktails while enjoying the views of Uluru at sunset.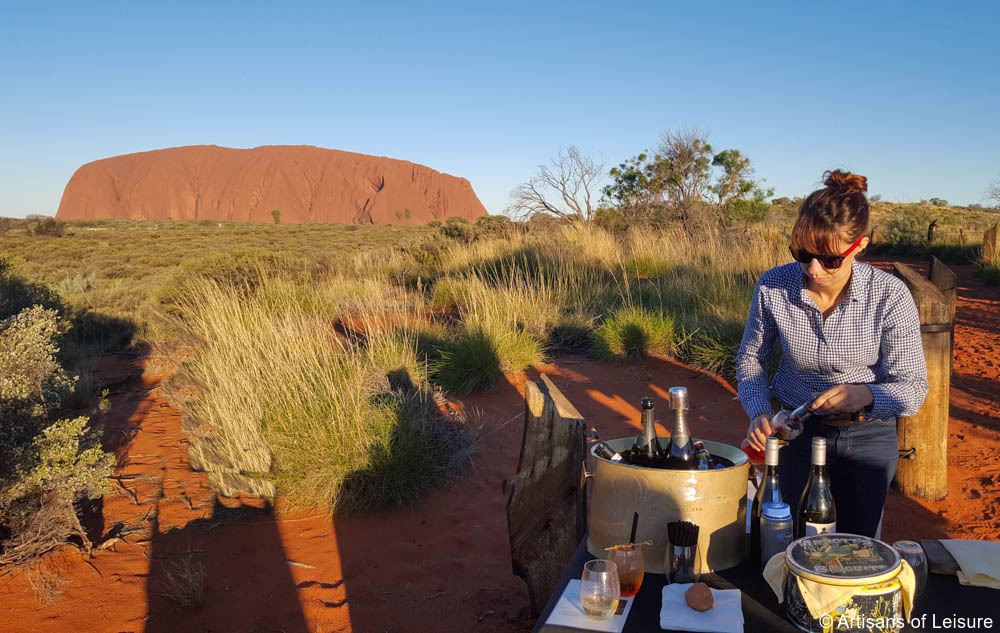 The monolith changes colors dramatically throughout the day.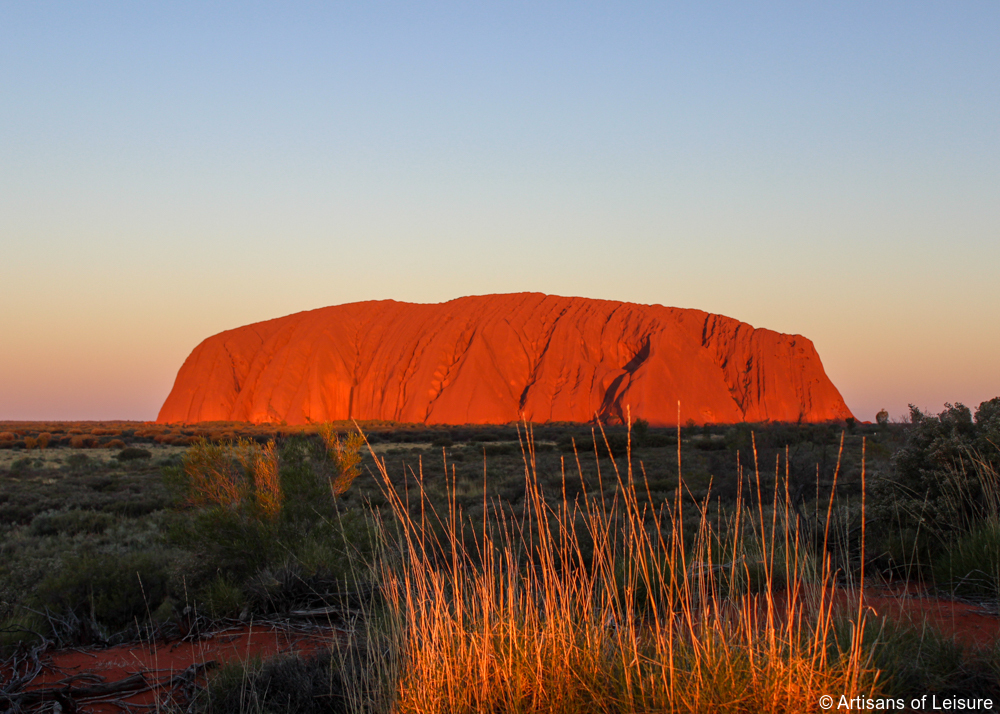 We checked in at Longitude 131°, our favorite luxury resort in the area.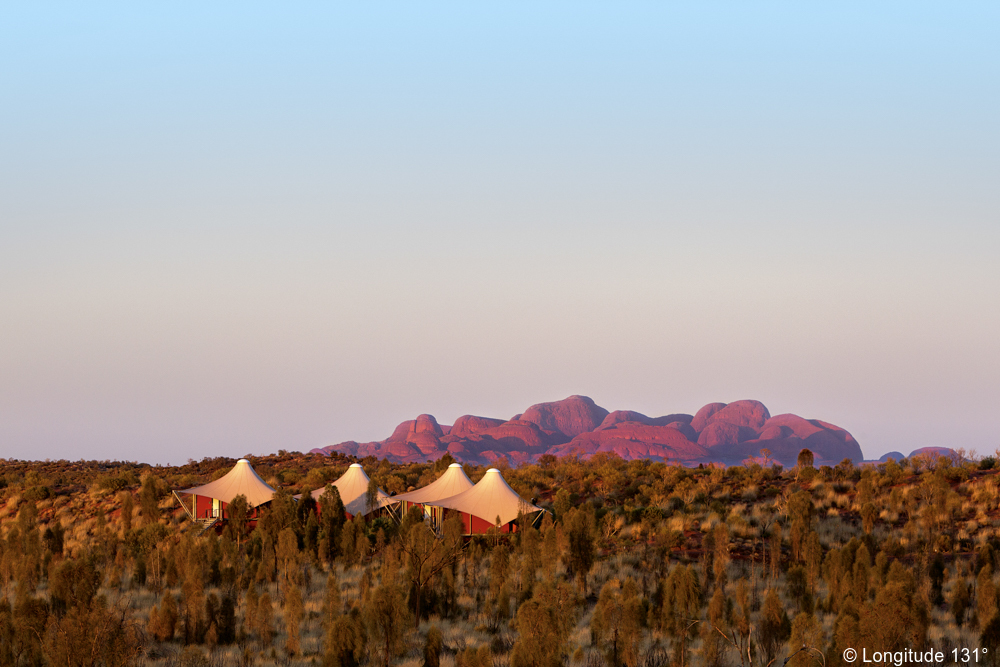 Accommodation at Longitude 131° is in luxurious safari-style tents.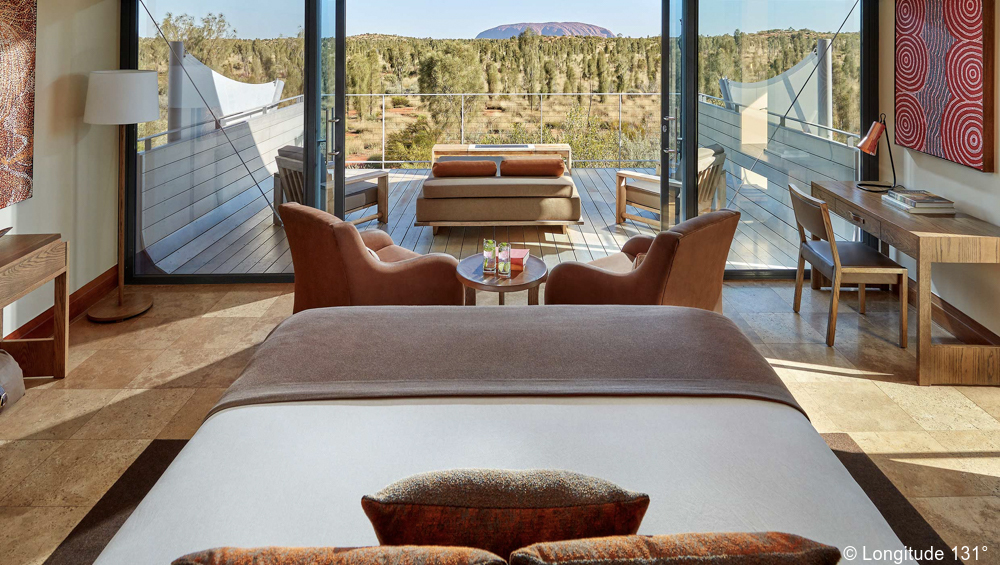 The lodge is filled with beautiful Aboriginal artwork. Many of the pieces are available for purchase.
Artisans of Leisure can arrange dinners prepared and served in the Australian bush. A typical dish at Longitude 131° is kangaroo carpaccio.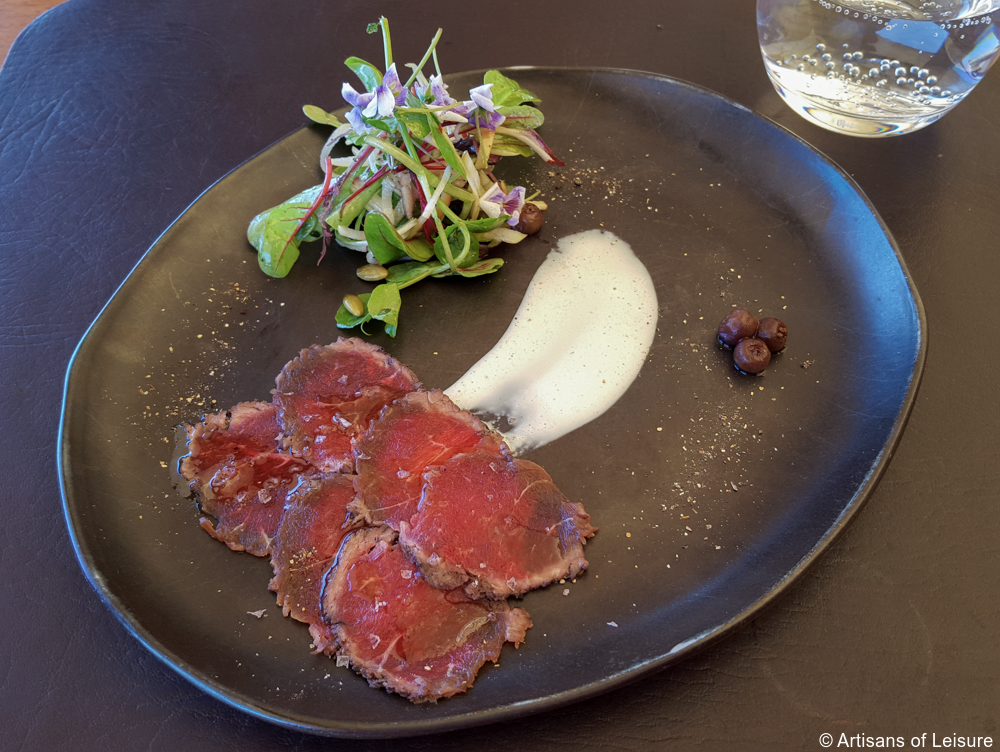 After our alfresco dinner, we enjoyed a digestif on our tent's private balcony, the perfect place to take in the incredible night sky.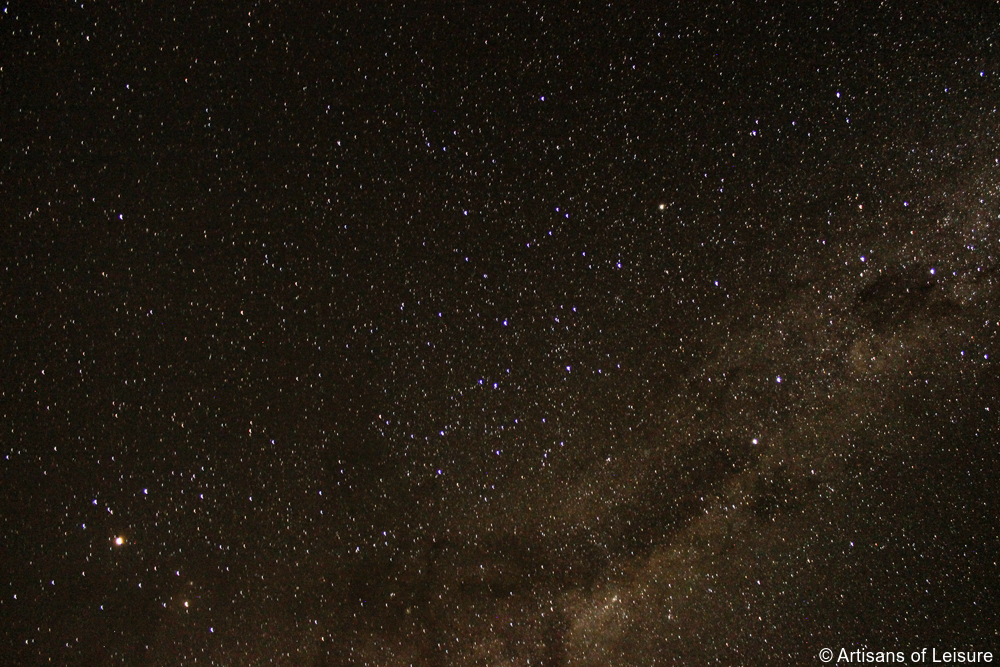 We arrange private tours around the base of Uluru to learn about its geology and history.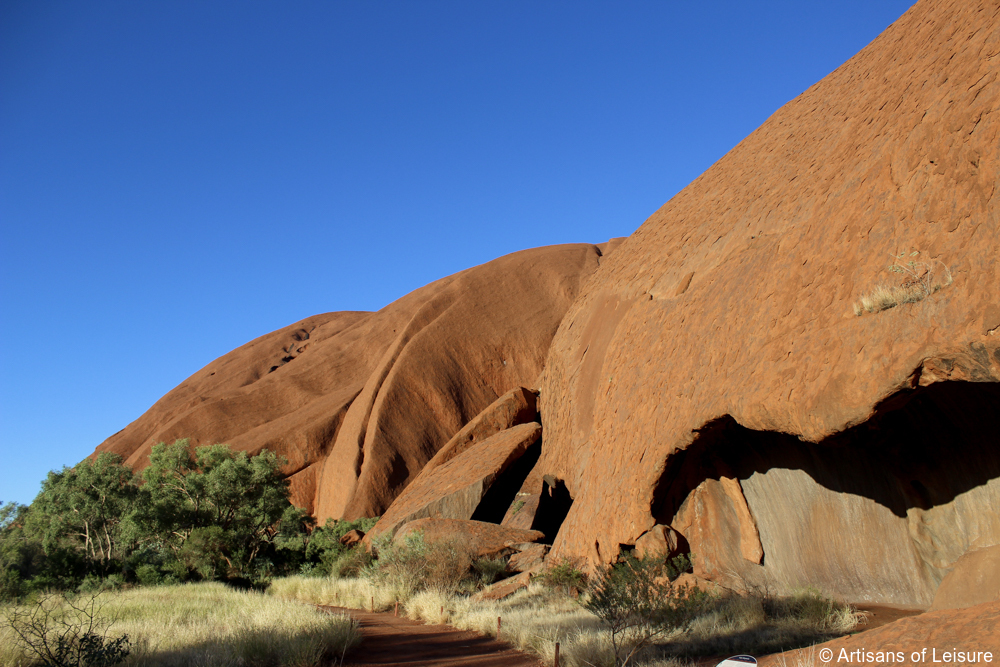 Our guides reveal the Aboriginal stories that recount the creation of Uluru and the surrounding landscape.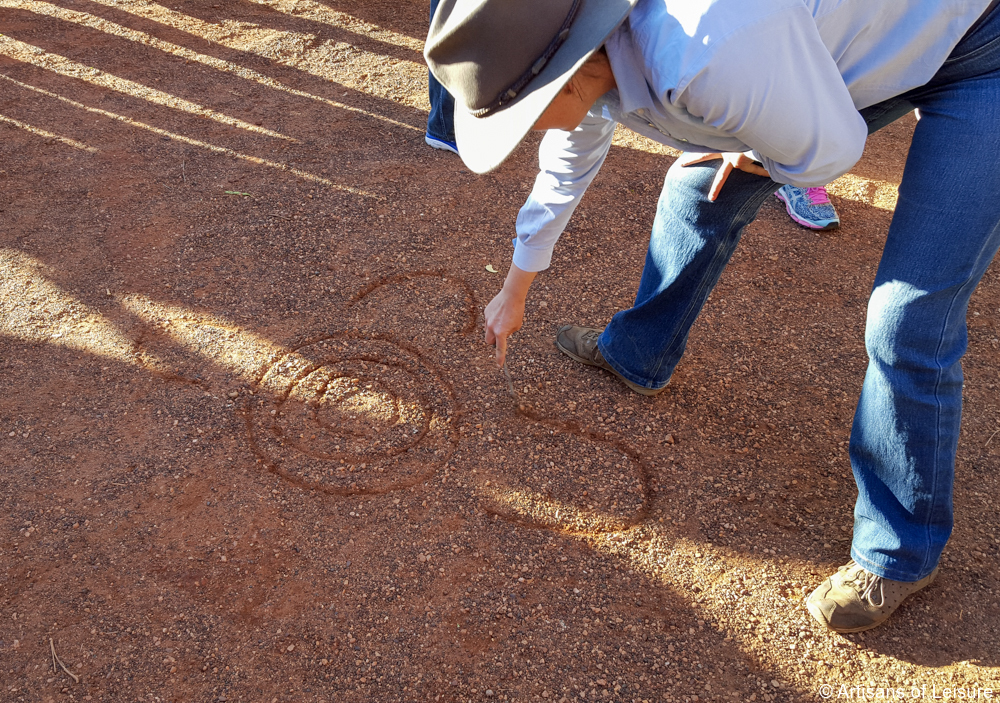 The guides also take our travelers to see aboriginal paintings in caves around Uluru.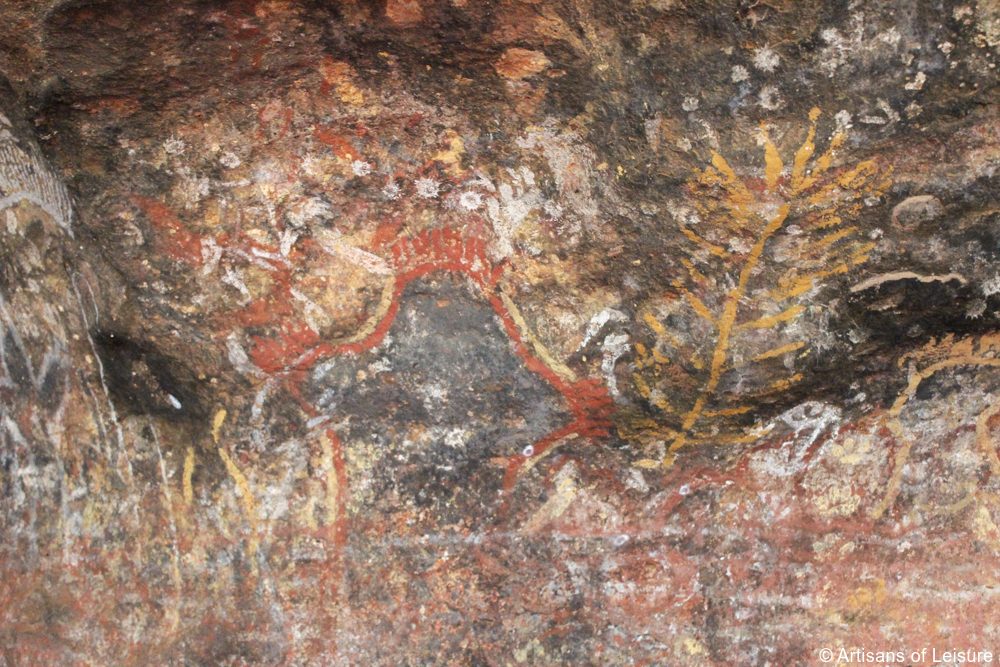 Uluru seems to glow at sunset—a spectacular sight.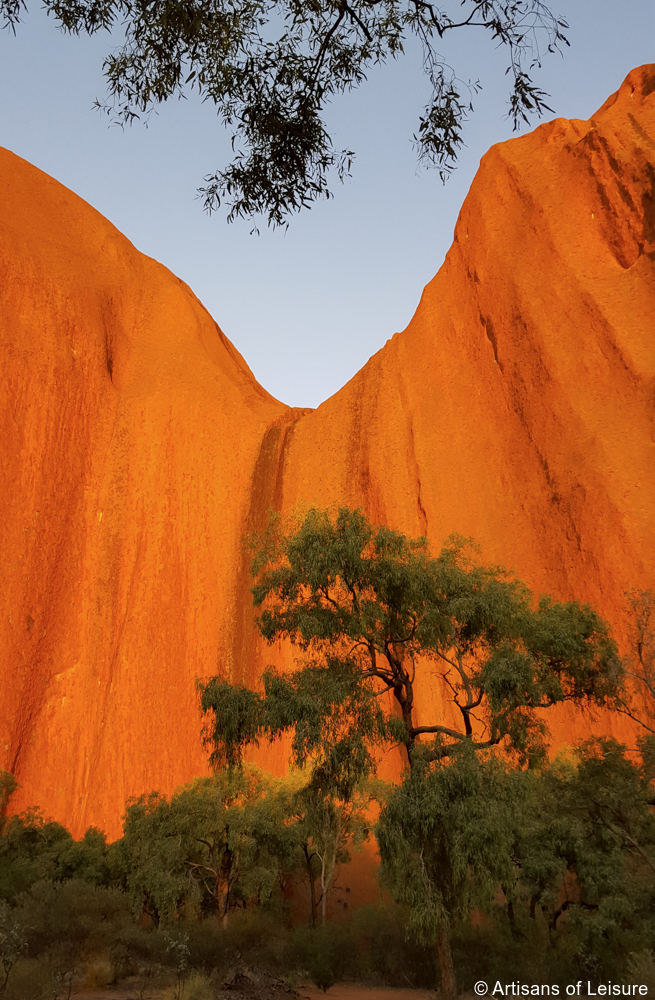 For travelers staying in the area, we also arrange private tours of the Kata Tjuta (the Olgas) rock outcroppings to learn about their geology while hiking among them.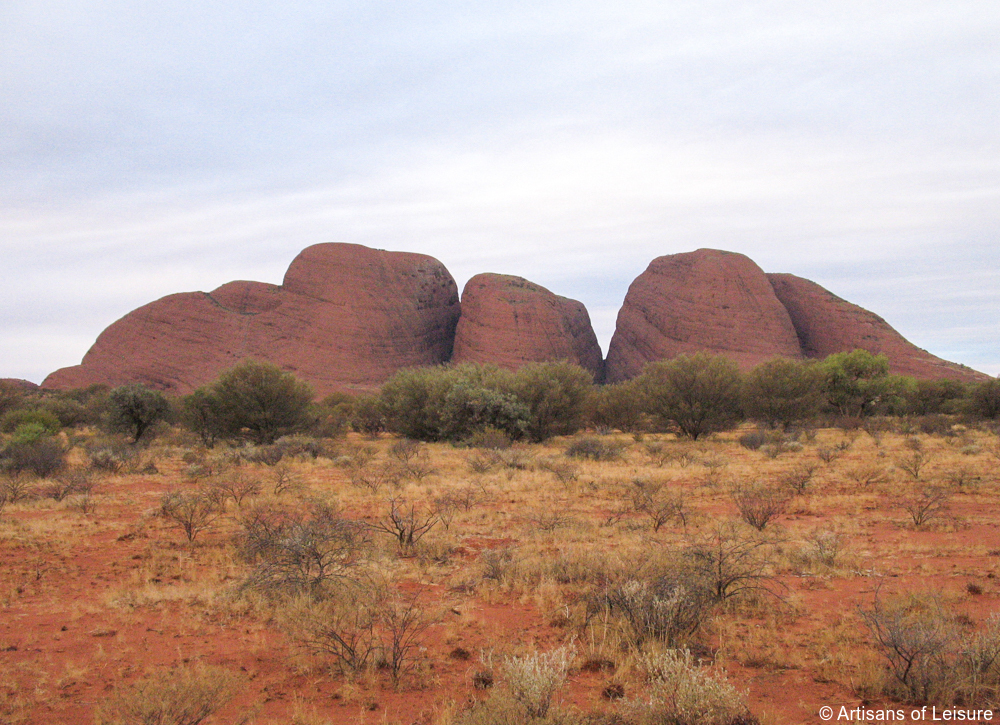 Our next stop was the Daintree Rainforest in Tropical North Queensland, a lush contrast to the deserts of the Red Centre.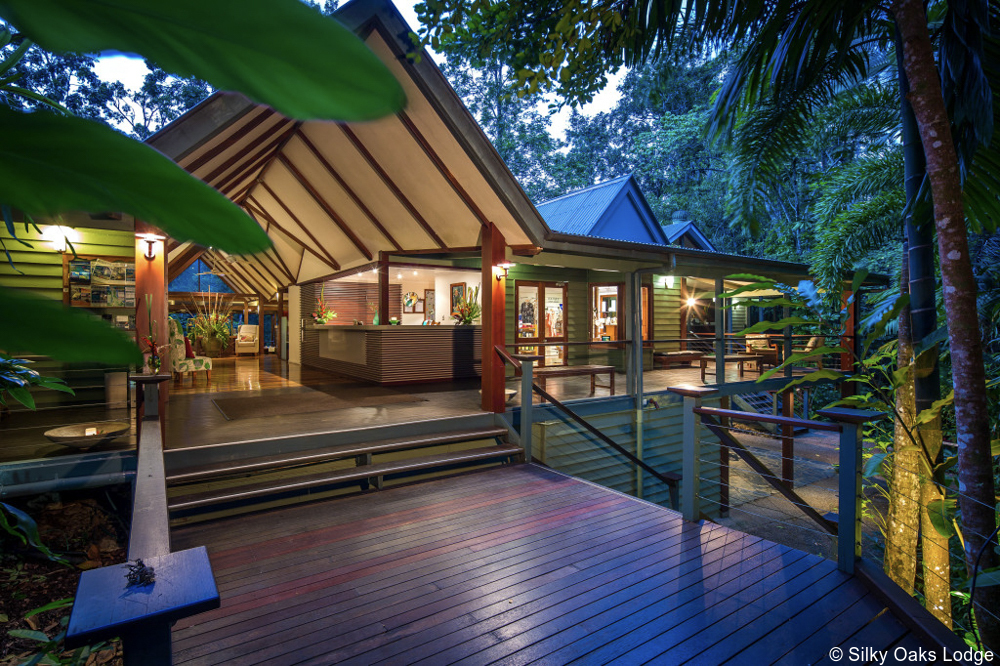 We stayed at Silky Oaks Lodge, which offers luxurious "tree house" accommodation, excellent food and one of Australia's best spas.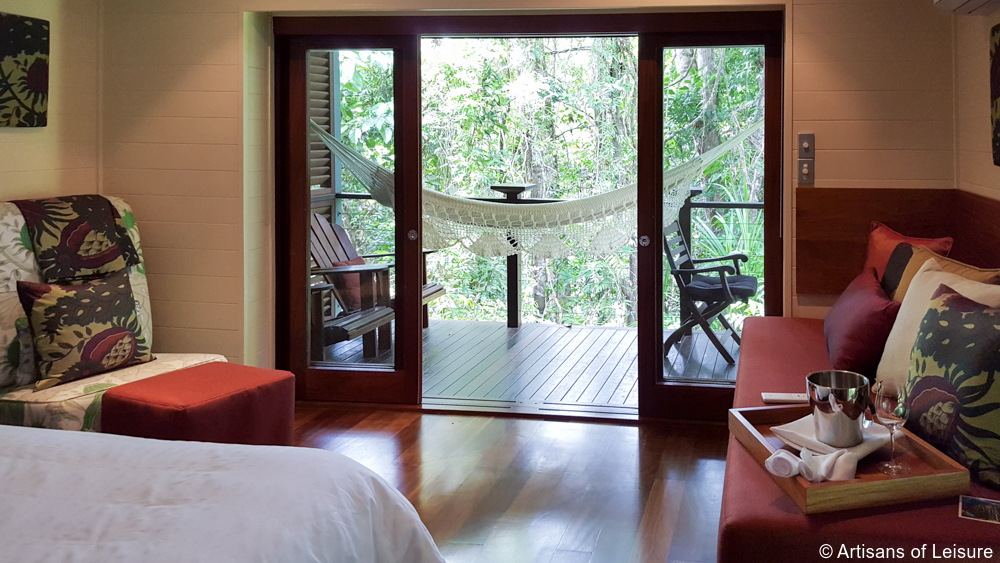 Silky Oaks Lodge is the perfect base for exploring the Daintree Rainforest. We arrange private tours with expert naturalist guides who explain the rainforest's incredible diversity of species and how they reveal the processes of evolution over millions of years.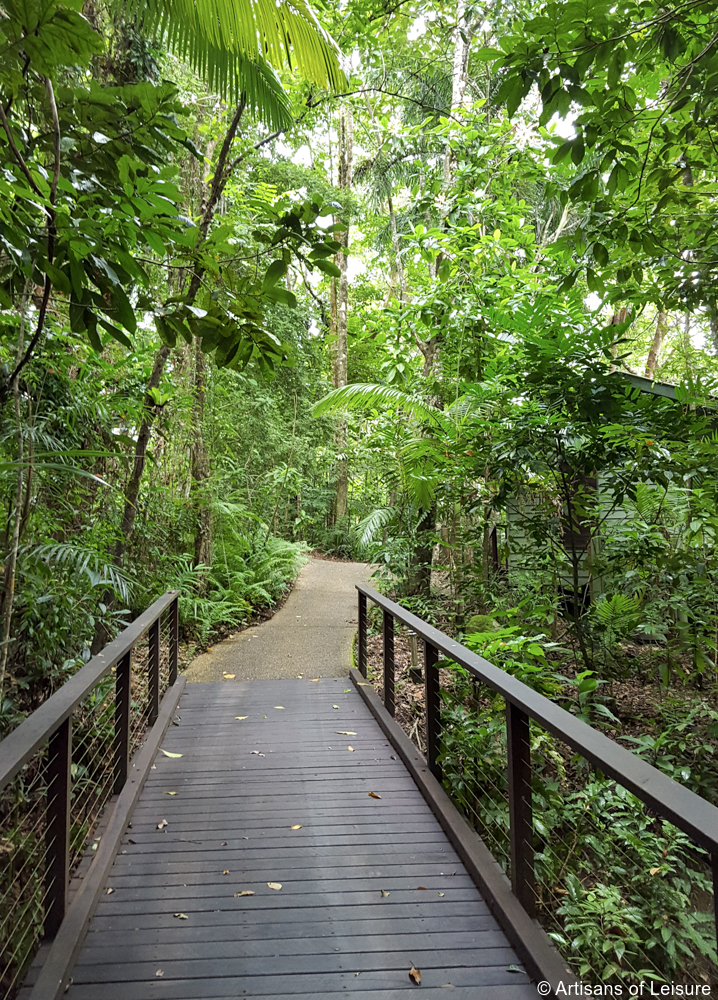 Private touring in the rainforest is a great way to learn about the unique local plants and wildlife, accompanied by the sounds of unusual birds and insects.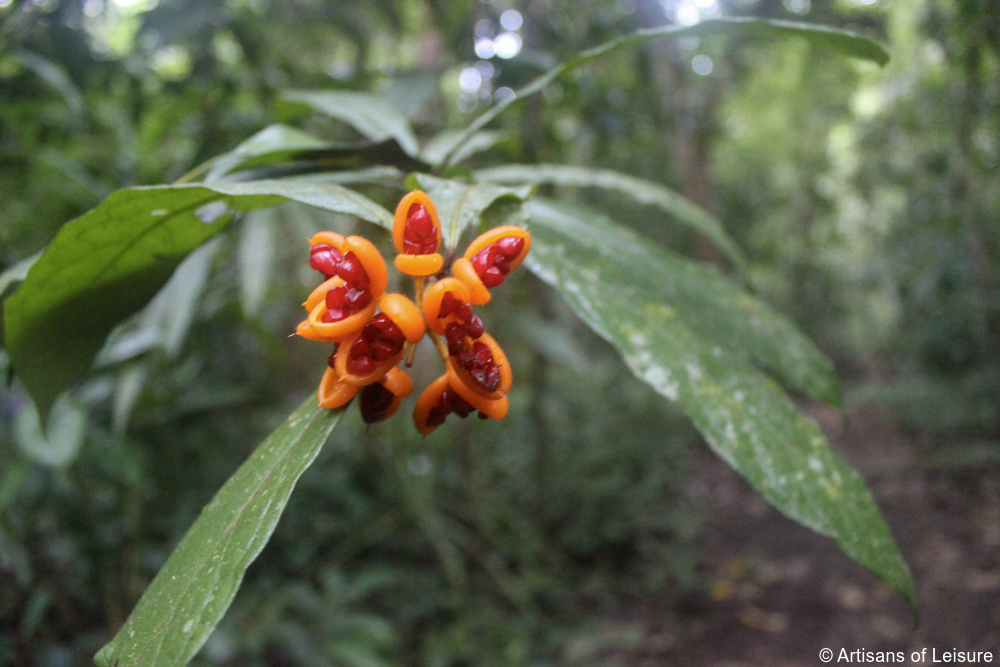 Many travelers like to take a refreshing dip in the crystal-clear waters of the Mossman River.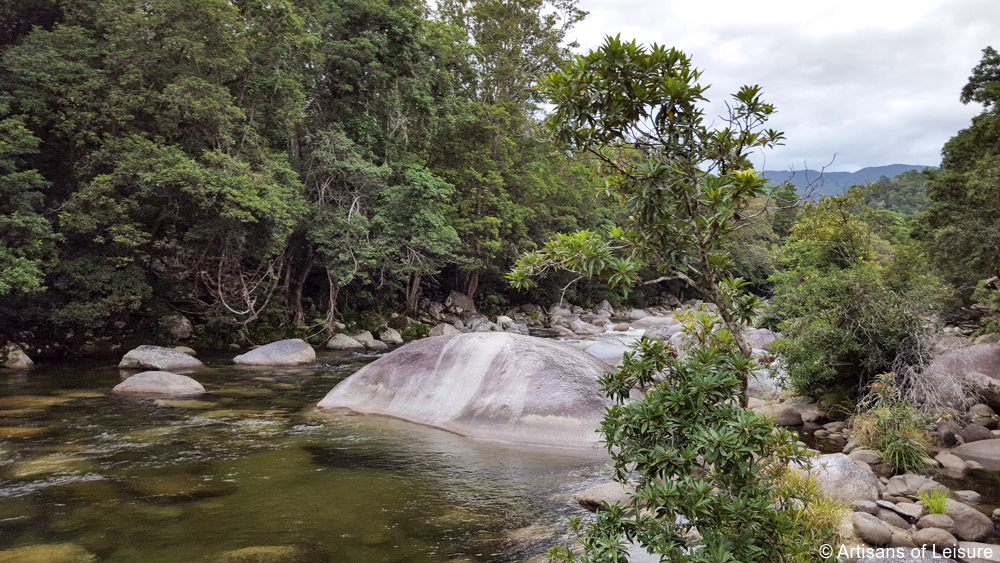 We ended our Australian adventure at Lizard Island, a luxury resort with an exclusive location in the middle of the Great Barrier Reef.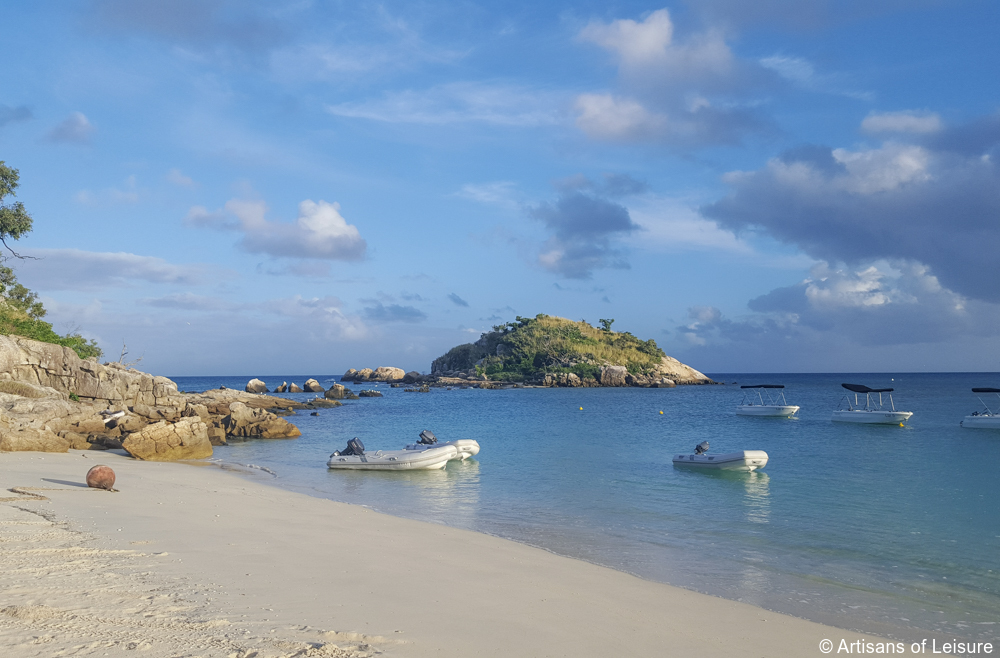 At Lizard Island, we love taking walks on the beach…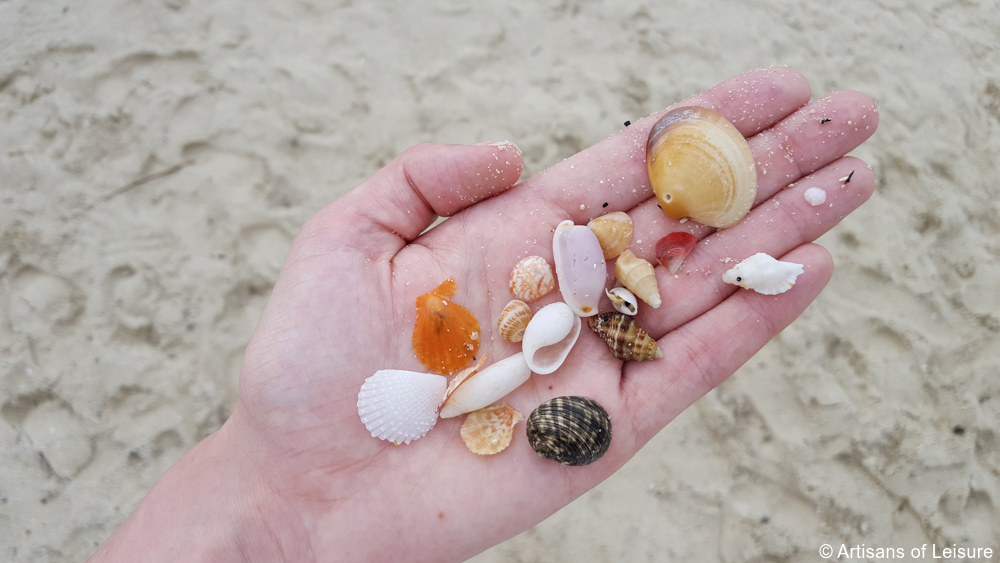 …and enjoying activities such as boating, hiking, kayaking, fishing, stand up paddleboarding and snorkeling.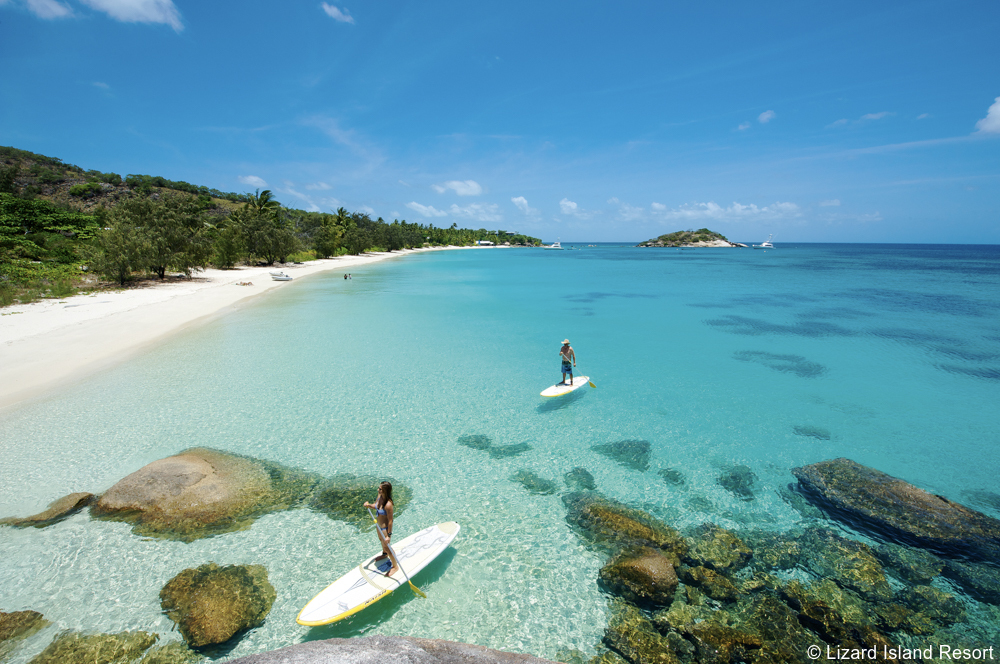 Artisans of Leisure can arrange guided visits to the Lizard Island Research Station, one of the most renowned marine biology research centers in Australia.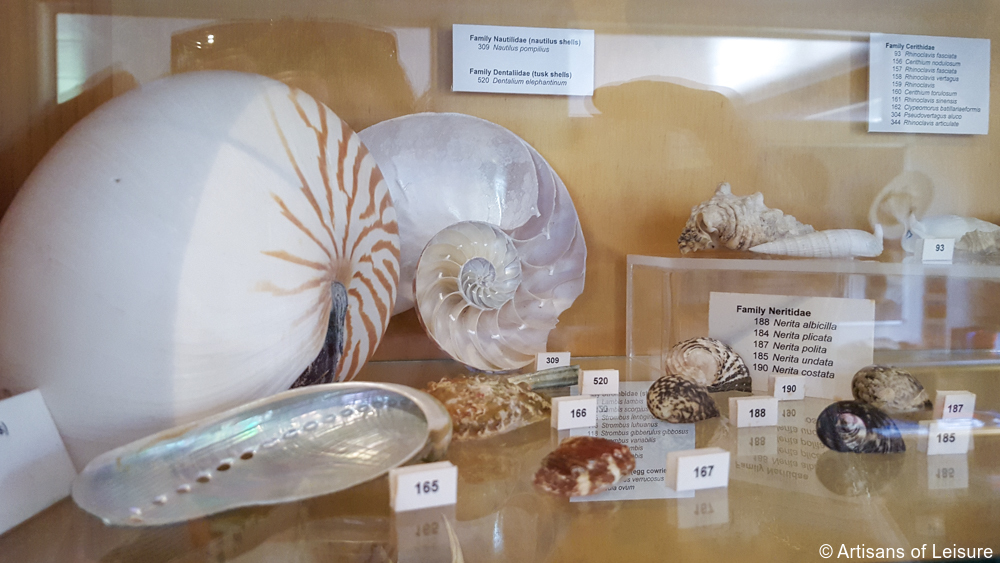 It's a great place to learn about reef ecology.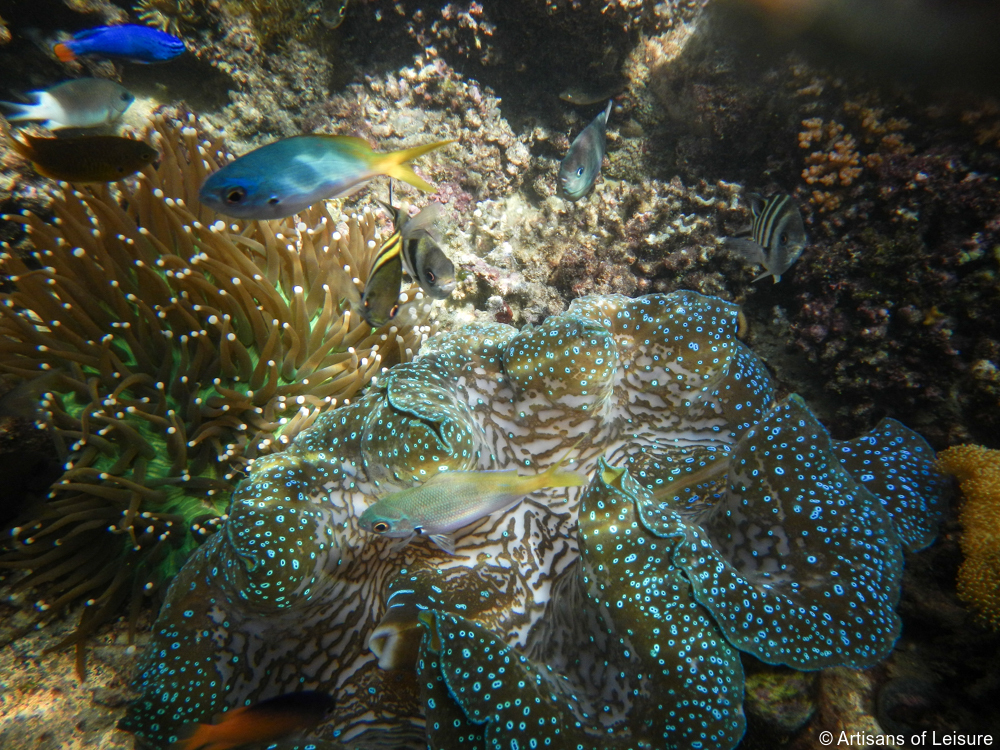 There's superb diving and snorkeling right off Lizard Island's beach. You can spot sea creatures like giant clams, manta rays, reef sharks, sea turtles and colorful fish in their natural habitat.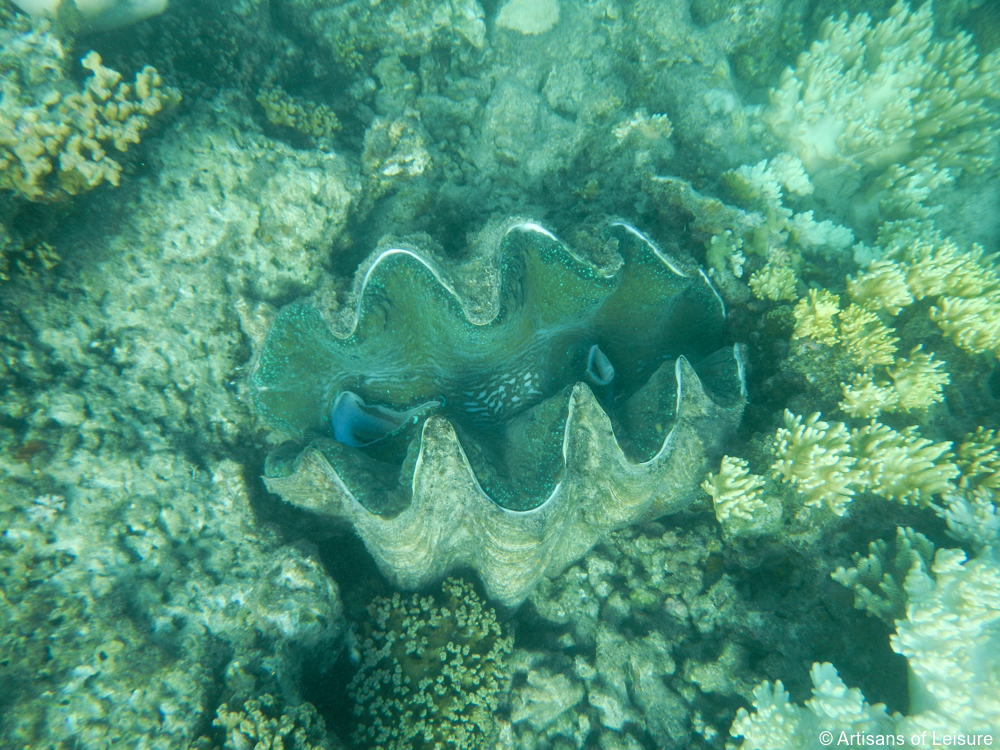 We saw this sea star while snorkeling.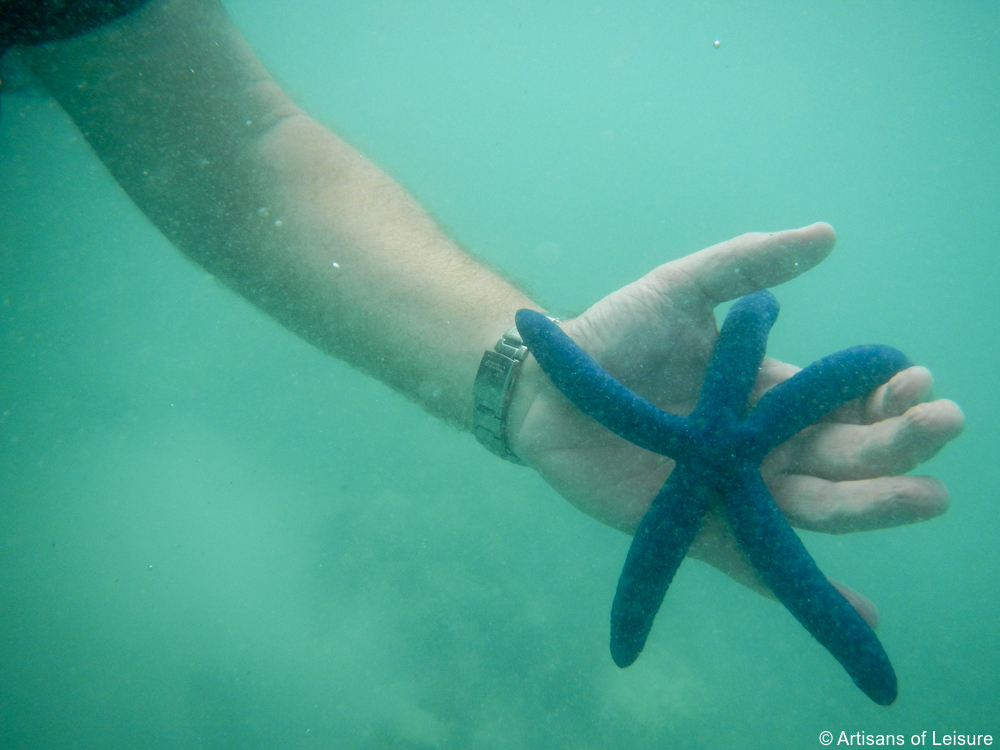 Evenings at Lizard Island are very relaxing. The resort strikes the perfect balance between exclusivity and laid-back luxury.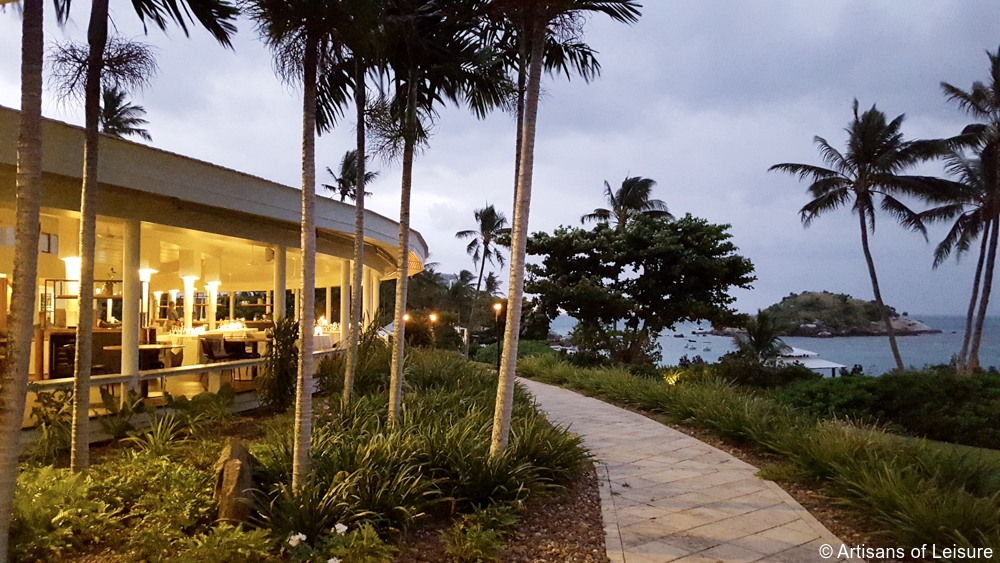 The food at Lizard Island, such as this meal of tempura soft-shell crab and watermelon salad, was consistently delicious.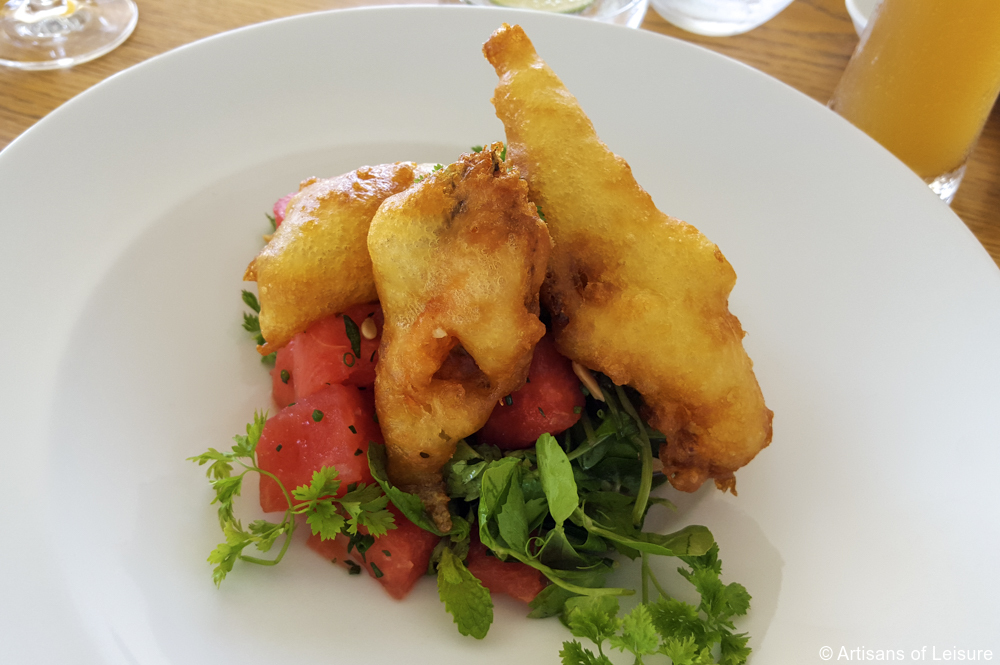 We took a final view over the Great Barrier Reef while saying goodbye to Lizard Island.
Artisans of Leisure arranges private luxury tours throughout Australia. View sample Australia tours on our website or contact one of our Australia specialists to start planning a customized tour.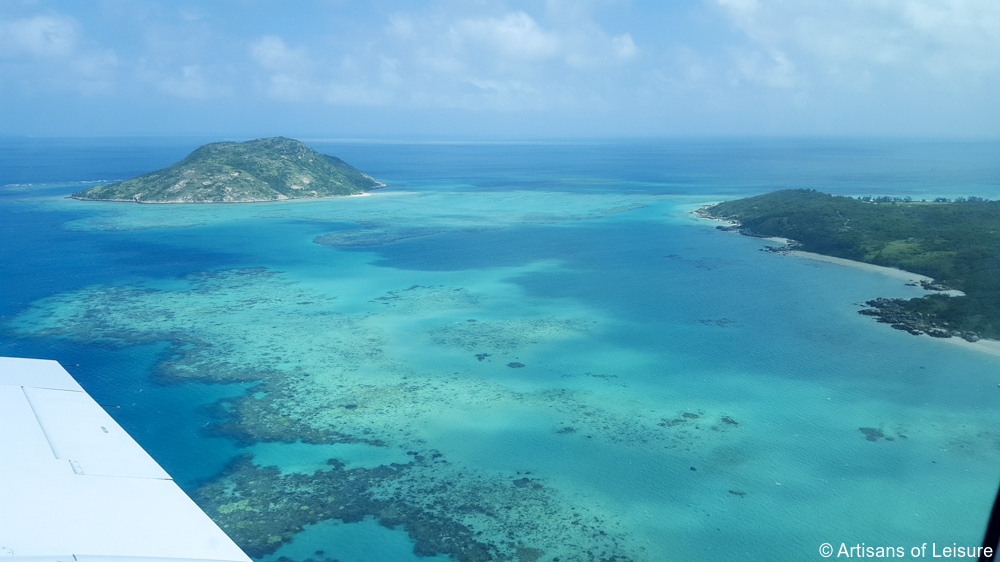 Destinations: Australia, South Pacific
Tags: Aboriginal art, Australia tours, Bondi Beach, Daintree Rainforest, diving, Great Barrier Reef, Kangaroo Island, Lizard Island, Longitude 131, luxury Australia, luxury lodges, Outback, safari, Silky Oaks Lodge, Southern Ocean Lodge, Sydney, Sydney Opera House, The Olgas, Uluru, Uluru-Kata Tjuta National Park, wildlife