August 19, 2016
Must Stay: Ballyfin in Ireland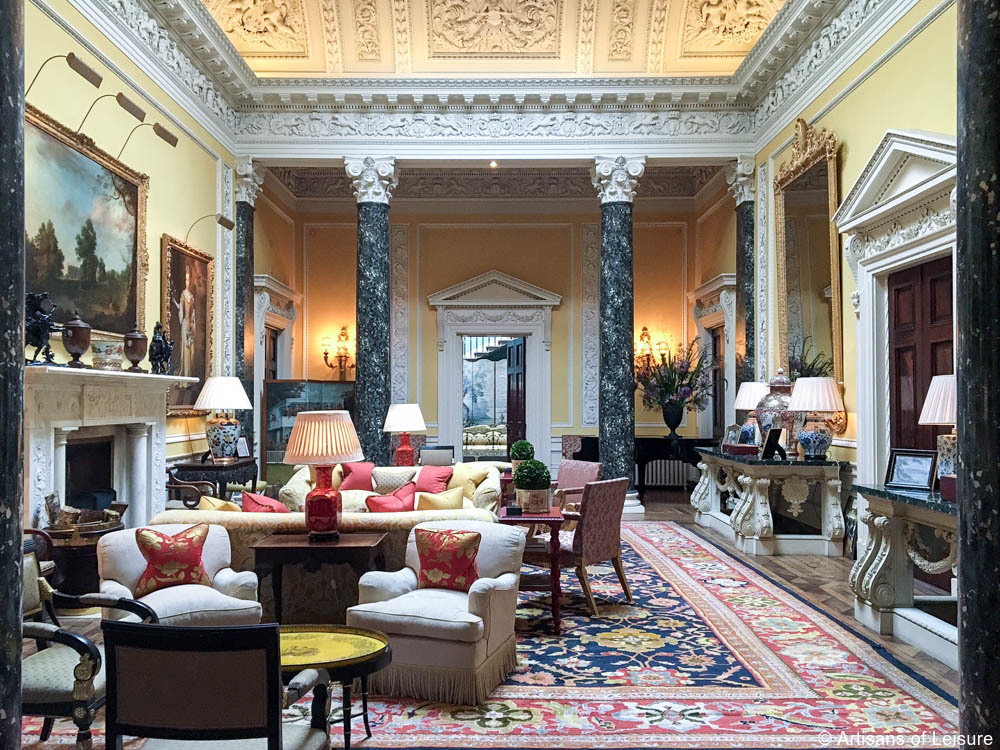 Ballyfin is—without question—the finest of the many aristocratic manor hotels in Ireland. The 19th-century Regency mansion sits on a 614-acre demesne (estate) in County Laois, about an hour and a half by car from Dublin.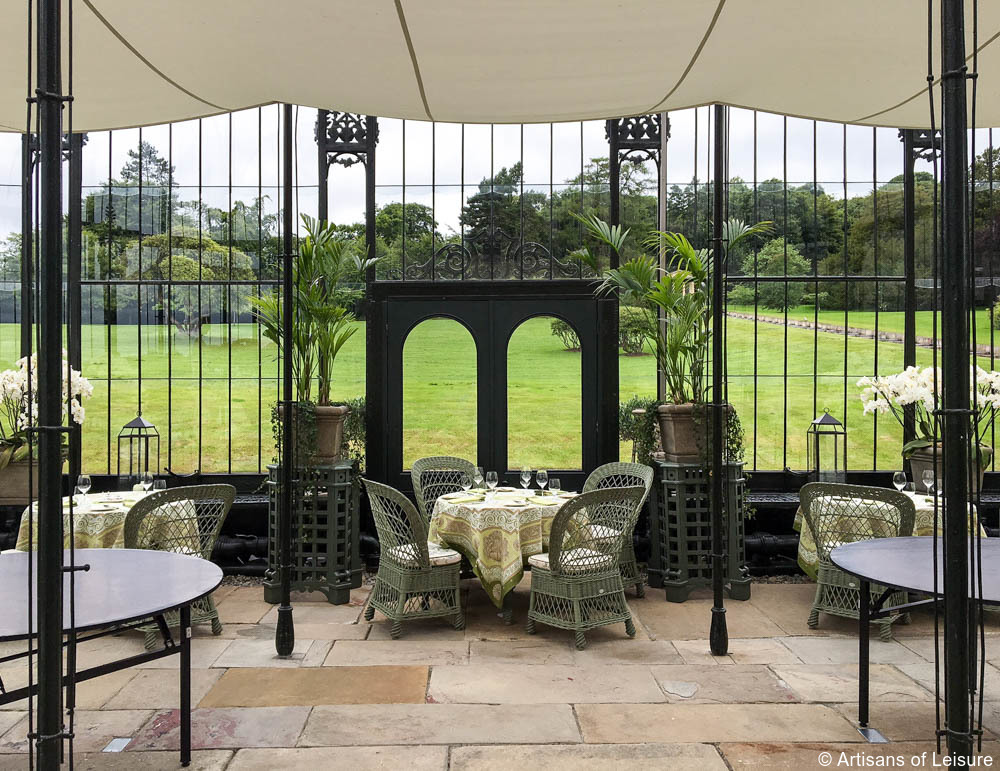 For anyone interested in design and interiors, staying at Ballyfin is a dream. Elegant furnishings and details fill every inch of the grand salons and 20 bedrooms in the mansion: exquisite artisan fabrics and wall coverings, crystal chandeliers, inlaid mosaic floors, Irish art and antiques and oil paintings of the house's original aristocratic owners.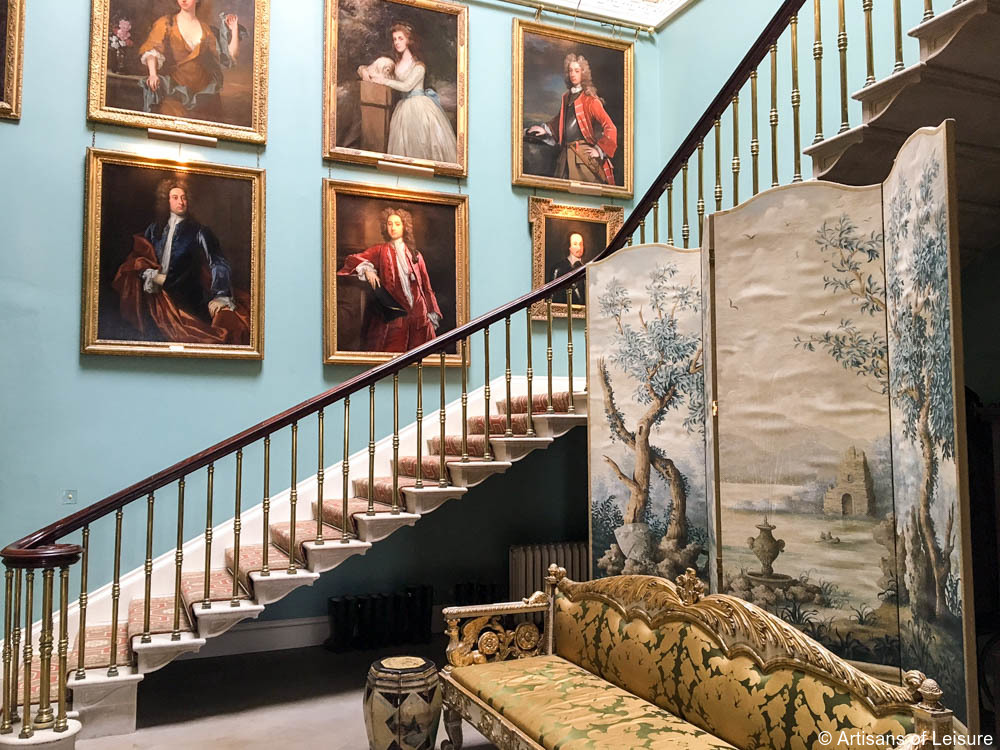 Guests themselves feel like aristocrats just spending time in the rooms, whether relaxing in the ornate Gold Drawing Room, studying one of the 5,000 volumes by the fire in the vast library or going through a secret door in a bookshelf to reach the glass conservatory and its splendid views of the grounds.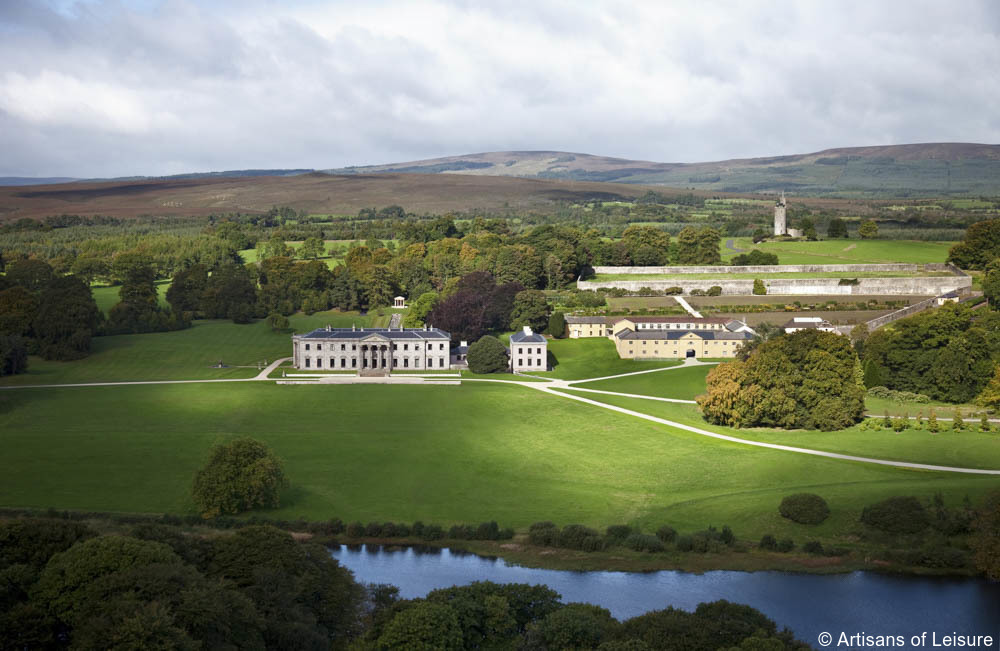 Evenings at Ballyfin begin with pre-dinner cocktails in one of the grand salons or in the cozy bar accompanied by live music.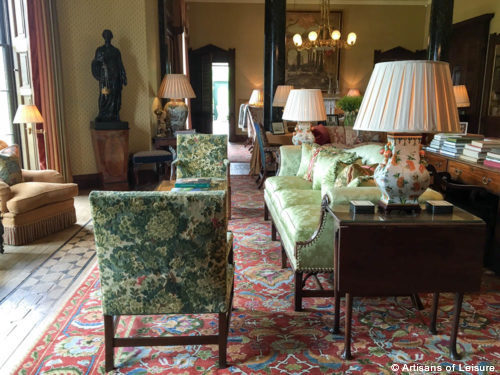 The meals are as grand as the salons. The rural region surrounding Ballyfin is known for exceptional ingredients, which the chef assembles in a masterly fashion.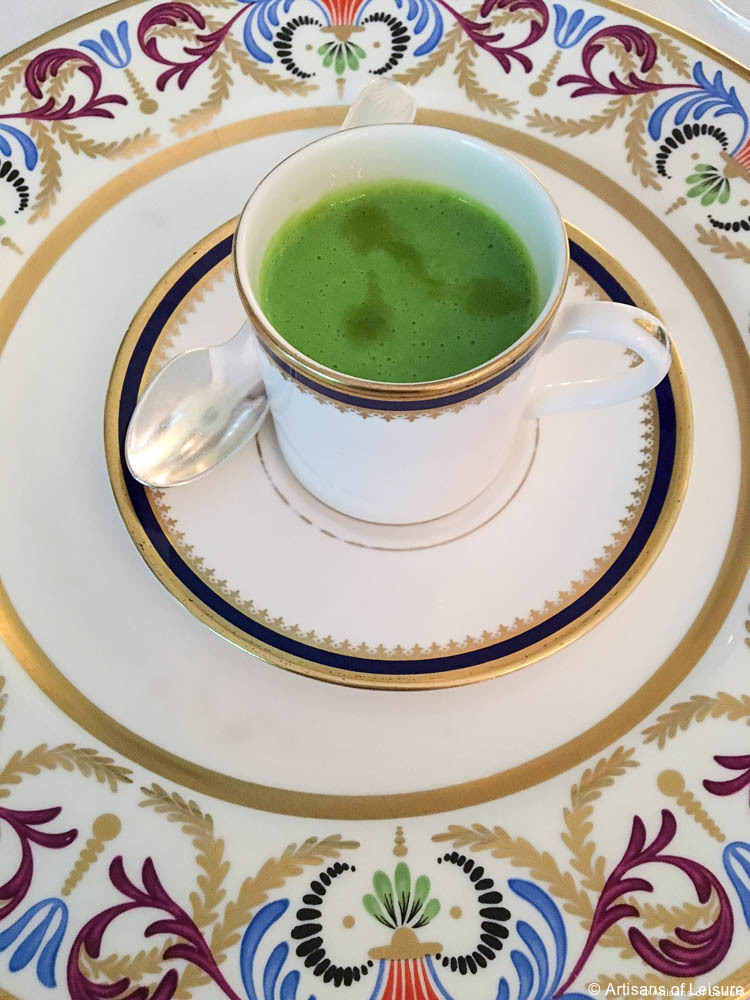 Succulent dishes such as lamb with mushroom puree and wild garlic or fillet of sea bass with white asparagus and truffle beurre blanc are followed by a selection of Irish farmhouse cheeses.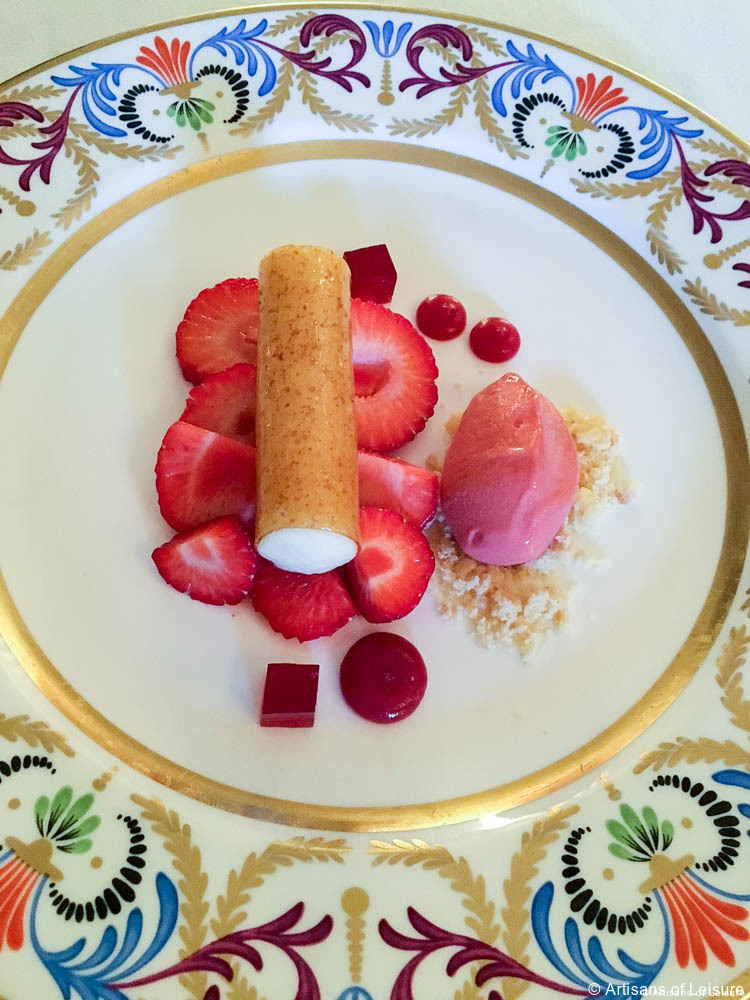 Even breakfast is special at Ballyfin. Eggs come from the estate's organically raised chickens (guests can collect their own eggs if they wish), and accompaniments—such as sausage made with rare-breed pork from a farm in County Wexford—are equally delicious.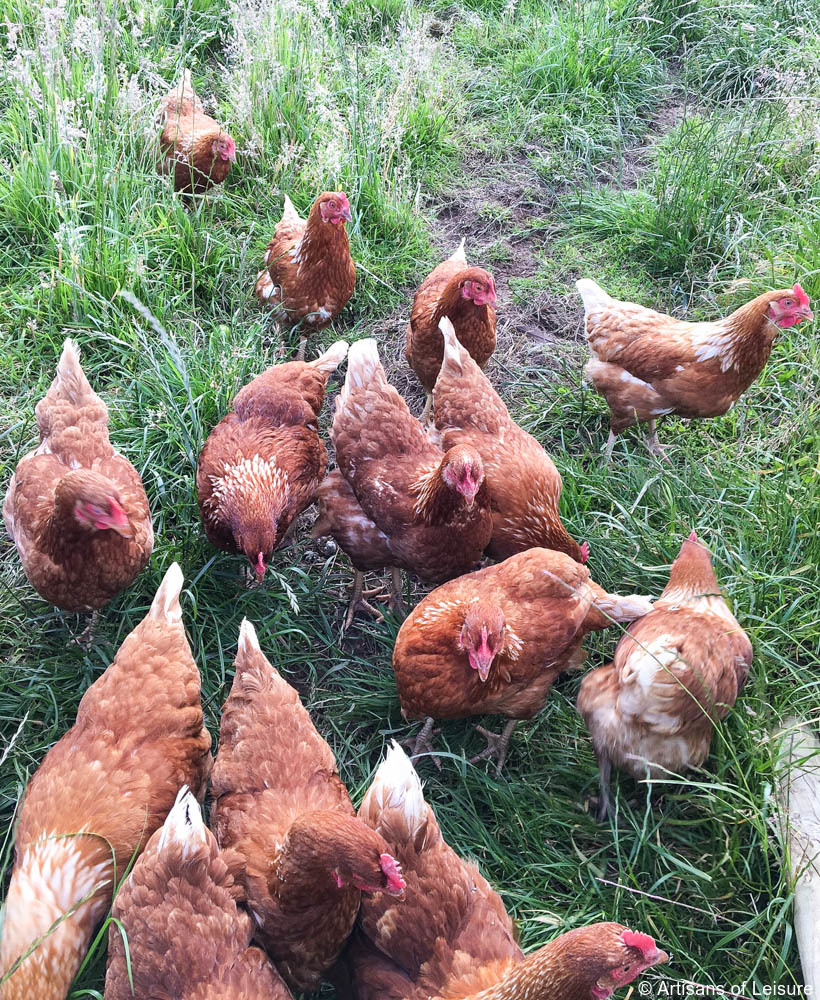 Meals are also beautifully framed by the vintage blue-and-white Spode china tableware.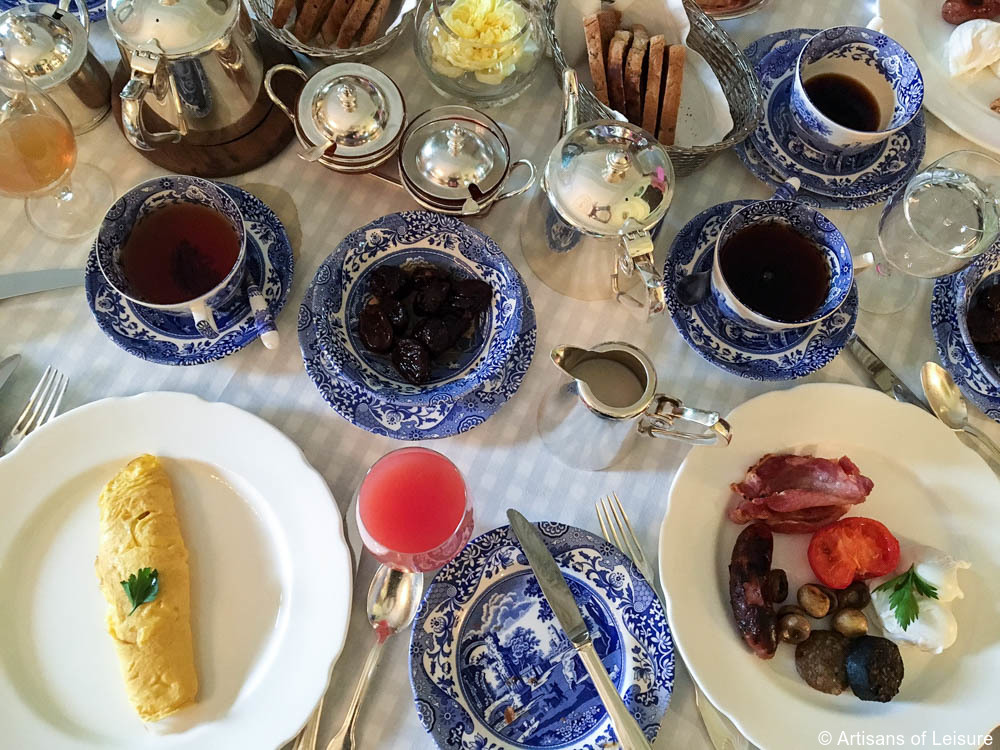 One of our favorite parts about staying at Ballyfin is the opportunity to enjoy the Irish countryside in a luxurious and leisurely way. In fact, there's so much to do at Ballyfin that some guests never leave the estate.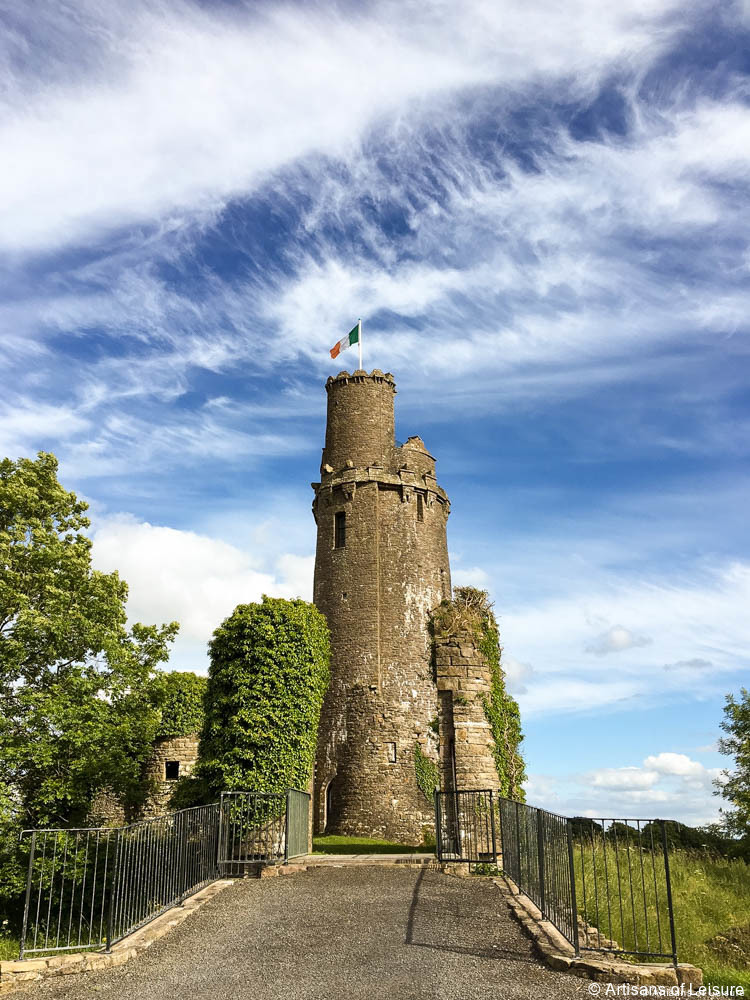 The manor house overlooks the vast grounds, including a large lake that offers a sumptuous setting for many activities: rowboat rides, fishing and lakeside walks along wooded paths.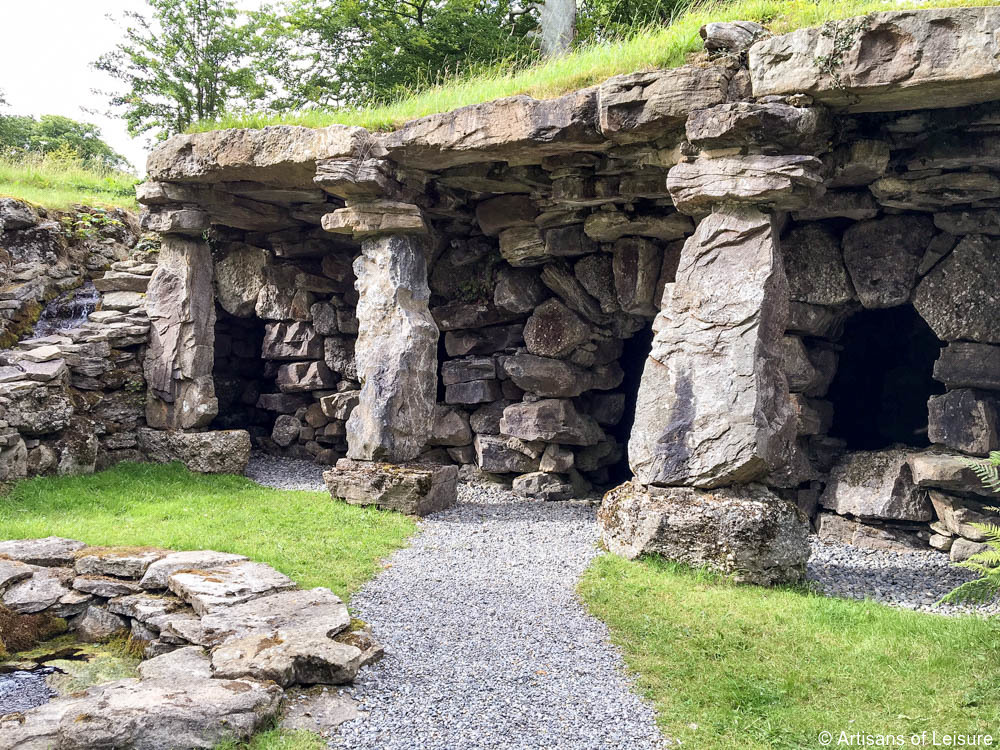 Other activities on the property include falconry, croquet, tennis, horseback riding and more.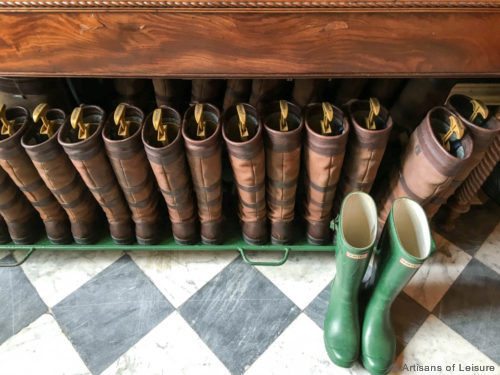 Guests can also explore the grounds on foot, by horse-drawn carriage or in one of the hotel's golf carts.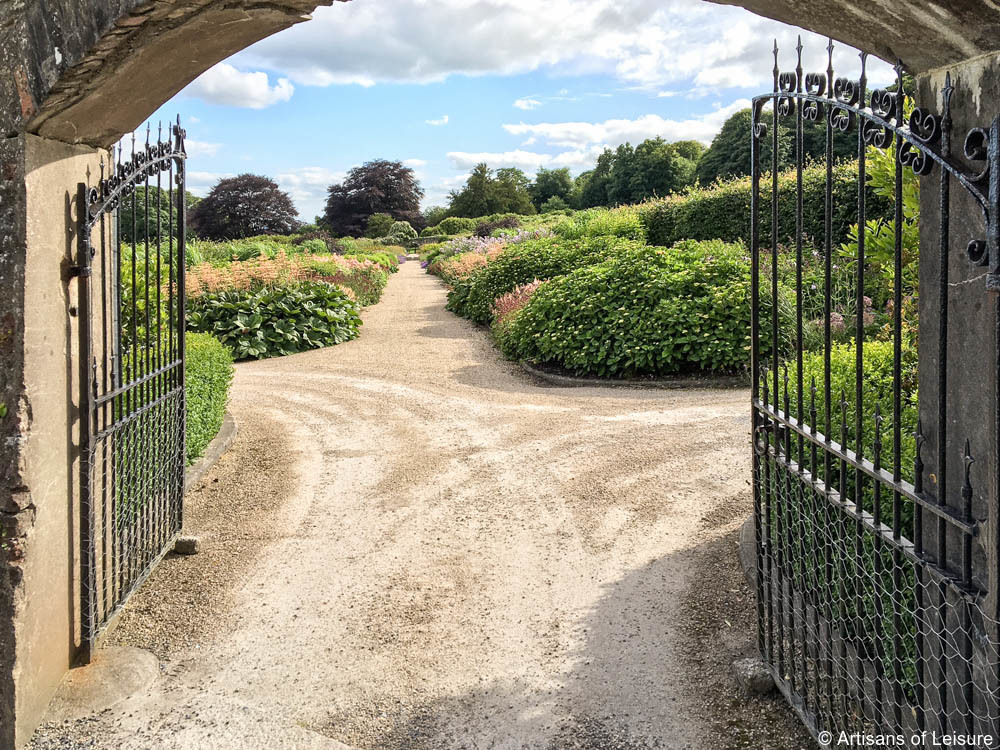 Among the highlights are a beautiful walled garden, Edwardian rock garden, hidden stone grotto, fernery and farm areas, as well as spectacular views from atop the medieval-style tower.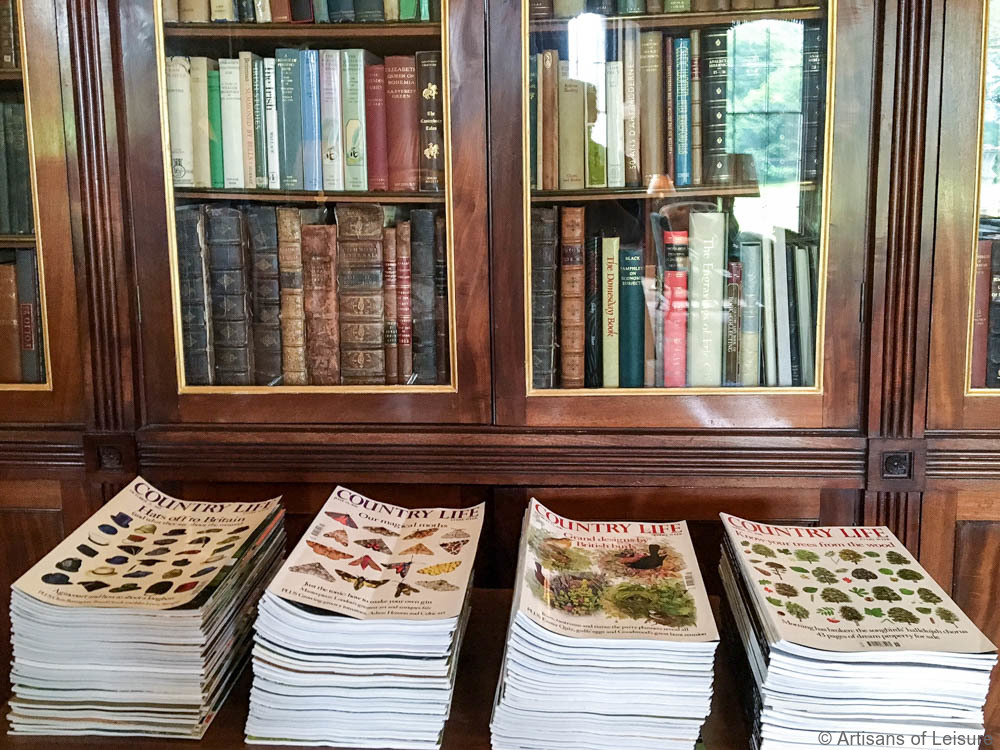 Outside the estate, guests can enjoy guided hikes in the Slieve Bloom Mountains or have Artisans of Leisure arrange an exclusive private tour of nearby stately homes such as Birr Castle, which has magnificent interiors, gardens and art.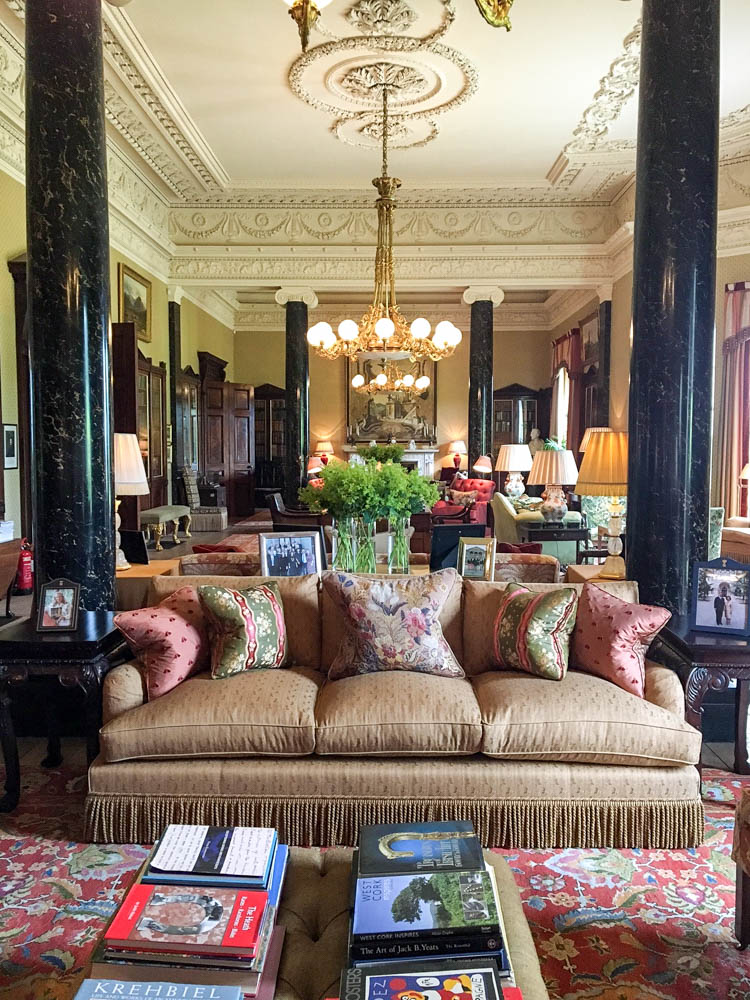 A stay at Ballyfin is featured in several Artisans of Leisure private Ireland tours.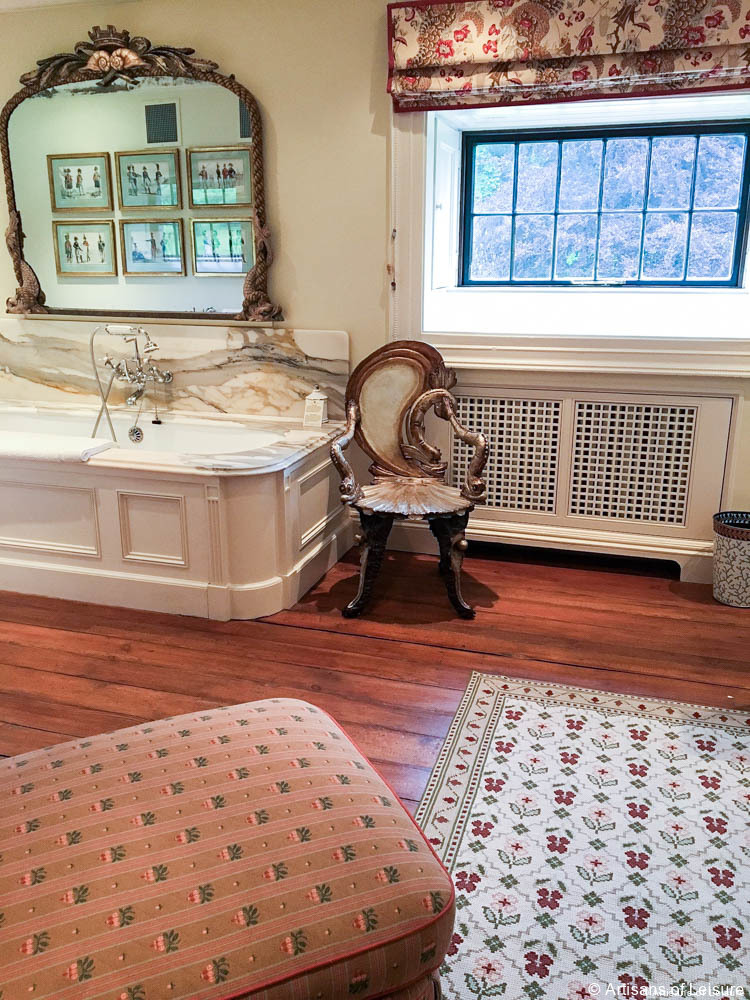 It can also be included as a part of a customized Ireland tour.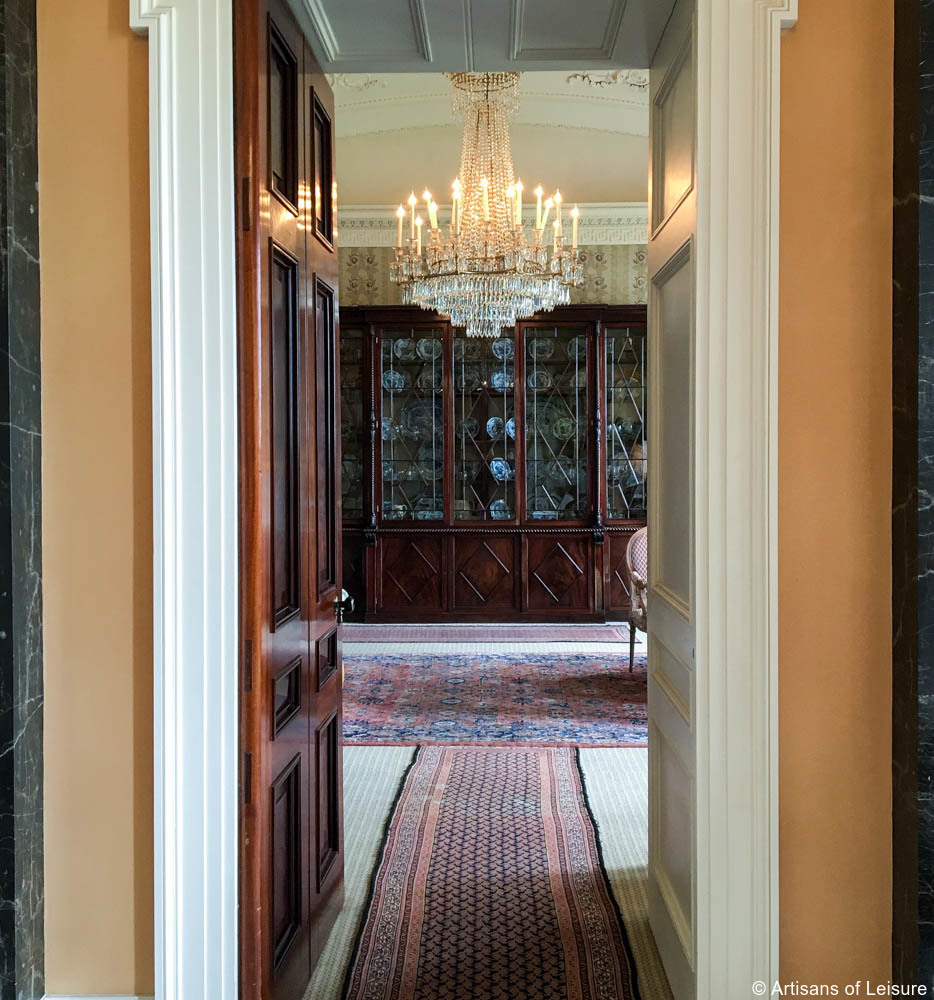 Contact Artisans of Leisure to start planning a luxury Ireland tour that includes Ballyfin and Ireland's best hotels.