Sydney, Rock & Reef
(8 Days)
Sydney, Uluru (Ayers Rock), Tropical North Queensland, Daintree Rainforest, Great Barrier Reef
Highlights of Australia
(11 Days)
Sydney, Uluru (Ayers Rock), Melbourne & Phillip Island, Great Barrier Reef
Introduction to Australia
(7 Days)
Sydney, Great Barrier Reef
Best of Australia
(17 Days)
Sydney, Kangaroo Island, Melbourne & Phillip Island, Uluru (Ayers Rock), Daintree Rainforest, Great Barrier Reef
Romantic Australia
(11 Days)
Sydney, Uluru (Ayers Rock), Daintree Forest, Great Barrier Reef
Essence of Australia
(14 Days)
Melbourne & Phillip Island, Uluru (Ayers Rock), Daintree Rainforest, Great Barrier Reef, Sydney
Family Tour of Australia
(10 Days)
Sydney, Daintree Rainforest, Great Barrier Reef
Food & Wine Tour of Australia
(12 Days)
Melbourne, Yarra Valley, Mornington Peninsula, Barossa, Adelaide, McLaren Vale, Margaret River, Perth
Journey Through Australia
(20 Days)
Sydney, Kangaroo Island, Melbourne, Uluru, Bamurru Plains & Kakadu, Daintree Rainforest, Lizard Island
Best of Southern Australia
(14 Days)
Melbourne, Hobart, Freycinet Peninsula, Barossa, Kangaroo Island, Sydney
Australia Luxury Adventure
(16 Days)
Sydney, Arkaba & Flinders Ranges, Kangaroo Island, Adelaide, Daintree Rainforest, Great Barrier Reef
Best of Western Australia
(7 Days)
Perth & Pinnacles, Ningaloo Reef
Exclusive Australia
(20 Days)
Sydney, Tasmania, Melbourne, Kangaroo Island, Uluru (Ayers Rock), Daintree Rainforest, Great Barrier Reef
Multi-country Tours
Best of Australia & New Zealand
(16 Days)
Sydney, Uluru (Ayers Rock), Daintree Rainforest, Great Barrier Reef, Auckland, Rotorua & Taupo, Queenstown & Milford Sound
Best of Australia & Fiji
(14 Days)
Sydney, Uluru (Ayers Rock), Melbourne & Phillip Island, Great Barrier Reef, Fiji


Exclusive Australia
(20 Days - Departs Daily on a Private Basis)
Sydney, Tasmania, Melbourne, Kangaroo Island, Uluru (Ayers Rock), Daintree Rainforest, Great Barrier Reef
This is the ultimate private tour of Australia for travelers who have the time and want the absolute best this incredible country has to offer. It includes private touring and unique activities that capture the best of the most interesting destinations throughout the country, as well as accommodation at Australia's finest hotels and luxury lodges.
Begin in Sydney, Australia's most beautiful city. Enjoy a private insider tour of the city highlights, including the historic Rocks district, vibrant markets, favorite neighborhoods such as Paddington, the Royal Botanic Garden, Aboriginal art galleries and iconic Bondi Beach. One day, Artisans of Leisure will arrange a private tour of the Sydney Opera House and tickets to a performance. Also enjoy another activity according to your interests. Options include a private surfing lesson, a behind-the-scenes wildlife experience, a private tasting tour and an exhilarating Sydney Harbour BridgeClimb experience. During free time, enjoy the city's sophisticated restaurants, shops and harborside attractions. Upon request, Artisans of Leisure can arrange a boat ride on Sydney Harbour and other special interest activities.
Next, fly to Tasmania, an island of dramatic mountains, abundant native wildlife, and small farms and villages with artisanal food and wine producers. Stay at Saffire Freycinet, Tasmania's most luxurious lodge, with views of the water and beautiful Freycinet National Park. Enjoy activities such as nature walks, wine tasting, visiting an oyster farm, cooking lessons, kayaking, fishing, seeing Tasmanian devils, bird-watching, archery, mountain biking and stargazing.
Continue to lively Melbourne. During flexible private touring, visit historic neighborhoods, walk the city's distinctive laneways, and see highlights such as Cooks' Cottage, Fitzroy Gardens, the Melbourne Cricket Ground, the Arts Centre Melbourne and the shops at Queen Victoria Market. Also, explore favorite neighborhoods and the wonderful food and culture scene throughout the city. One day, enjoy a private, naturalist-led wildlife excursion to Phillip Island to see koalas and fur seals, and watch the evening penguin parade from an exclusive location. Additional excursions can be arranged upon request, such as a scenic flight over the Great Ocean Road and the Twelve Apostles.
Next, venture to unforgettable Kangaroo Island, a haven of natural beauty and native animals. Stay at award-winning Southern Ocean Lodge, a luxurious modern lodge with clifftop views of the water. During private touring with your own naturalist guide, look for some of Australia's most charismatic animals in their natural habitats, such as koalas in gum trees, wallabies and kangaroos in the bush, and fur seal and sea lion colonies along the beautiful coast. Also explore unusual rock formations, learn about the history of the island, meet interesting local people or opt for scenic hikes.
Next, fly to Uluru (Ayers Rock), the iconic sandstone monolith in Australia's rugged Red Centre. Stay at Longitude 131, a luxurious tented lodge with views of Uluru against the expansive red earth and vast blue sky. During comprehensive private touring in the region with your own expert guide, walk along the base of beautiful Uluru to see Aboriginal rock art and waterholes, and hear about legends of the Dreamtime. Also hike among the 36 stone domes of the impressive Kata Tjuta (The Olgas) formation, and learn about the Outback's unique flora and fauna and Aboriginal bush tucker cuisine. One night, dine under the stars while an astronomer points out the southern constellations in the clear desert night sky and a didgeridoo musician plays in the background.
Continue to Tropical North Queensland, and stay at Silky Oaks, a luxury lodge in the Daintree Rainforest. During private touring, learn about the unique ecosystem of the ancient tropical rainforest and UNESCO World Heritage Site. Take a private boat ride on the Daintree River. Also visit Mossman Gorge, and if desired, enjoy drift snorkeling on the Mossman River. Another day, visit Kuranda and ride the Skyrail Rainforest Cableway. Upon request, we can arrange additional activities in the area, such as hot-air balloon rides, Aboriginal crafts lessons, sea kayaking along the coast, "breakfast with the birds" at a local wildlife reserve and other family activities, and in-depth tours of the rainforest with a local Aboriginal guide.
Next, spend several days at spectacular Lizard Island, the best luxury resort in the Great Barrier Reef. One day, enjoy a snorkeling excursion to the outer reef. Artisans of Leisure will also arrange a private tour of the island's coral reef research station. During free time at the resort, enjoy superb cuisine and activities such as snorkeling, swimming, stand up paddleboarding, kayaking, sailing, beach picnics, tennis, motorized dinghy rides, glass-bottom boat rides, nature walks and hikes. Upon request, we can also arrange scuba diving, scuba lessons, sunset cruises, private fishing excursions and more.
Return to Sydney for a final night before your onward flight.
Itinerary Overview
Day 1
Arrive Sydney


Private arrival transfer to hotel for 3 nights. Afternoon private Sydney Harbour sailboat excursion

Day 2
Sydney


Full-day private city tour, including private Sydney Opera House tour. Evening dinner and performance at Opera House

Day 3
Sydney


Full-day flexible touring, including option for private behind-the-scenes zoo tour, private surfing lesson, private food and wine touring or Sydney Harbour BridgeClimb

Day 4
Sydney –Tasmania


Private transfer to airport for flight. Private arrival transfer to hotel for 3 nights

Day 5
Tasmania


Lodge-based activities such as nature walks, visiting an oyster farm, kayaking, seeing Tasmanian devils, bird-watching and mountain biking

Day 6
Tasmania


Lodge-based activities

Day 7
Tasmania – Melbourne


Private transfer to airport for flight. Private arrival transfer to hotel for 2 nights

Day 8
Melbourne


Morning private city tour. Afternoon and evening private wildlife excursion to Phillip Island with a naturalist guide, including penguin parade

Day 9
Melbourne – Adelaide – Kangaroo Island


Private transfer to airport for flight to Adelaide, connecting to Kangaroo Island. Private arrival transfer to resort for 3 nights

Day 10

Kangaroo Island


Full-day private tour with a naturalist guide, including spotting native animals and exploring the bush and coast

Day 11

Kangaroo Island

Half-day private tour

Day 12
Kangaroo Island – Uluru (Ayers Rock)


Private transfer to airport for flight to Adelaide, connecting to Uluru. Private arrival transfer to hotel for 2 nights. Private sunset tour

Day 13

Uluru (Ayers Rock) & Kata Tjuta (The Olgas)

Morning and afternoon private tours of scenic and cultural highlights. Dinner under the stars

Day 14
Uluru (Ayers Rock) – Cairns – Daintree Rainforest


Morning private tour. Afternoon private transfer to airport for flight to Cairns. Private arrival transfer to hotel for 2 nights

Day 15
Daintree Rainforest


Full-day private tour

Day 16
Daintree Rainforest – Cairns – Great Barrier Reef


Morning Skyrail excursion. Private transfer to airport for flight to Lizard Island for 3 nights

Day 17
Great Barrier Reef


Snorkeling excursion to outer reef

Day 18
Great Barrier Reef


Private appointment at Lizard Island research station and balance of day at leisure to enjoy resort

Day 19
Great Barrier Reef – Cairns – Sydney


Transfer to airstrip for flight to Cairns. Private airport connection assistance to flight to Sydney. Private airport transfer to hotel for 1 night

Day 20
Depart Sydney
Private airport transfer
Hotels
| | |
| --- | --- |
| Sydney: | Park Hyatt Sydney |
| Tasmania: | Saffire Freycinet |
| Melbourne: | Park Hyatt Melbourne |
| Kangaroo Island: | Southern Ocean Lodge |
| Uluru (Ayers Rock): | Longitude 131 |
| Daintree Rainforest: | Silky Oaks Lodge |
| Great Barrier Reef: | Lizard Island Resort |
Cost
| | |
| --- | --- |
| $42,825 | Per person (double occupancy) |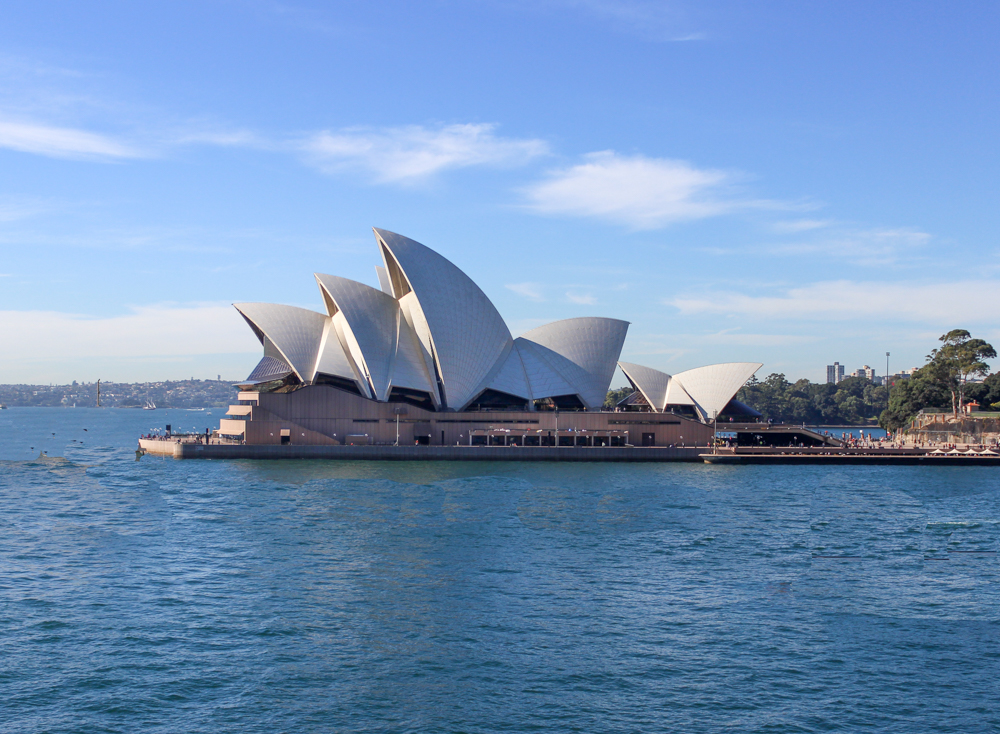 Sydney, Rock & Reef
(8 Days)
Sydney, Uluru (Ayers Rock), Tropical North Queensland, Daintree Rainforest, Great Barrier Reef
Highlights of Australia
(11 Days)
Sydney, Uluru (Ayers Rock), Melbourne & Phillip Island, Great Barrier Reef
Introduction to Australia
(7 Days)
Sydney, Great Barrier Reef
Best of Australia
(17 Days)
Sydney, Kangaroo Island, Melbourne & Phillip Island, Uluru (Ayers Rock), Daintree Rainforest, Great Barrier Reef
Romantic Australia
(11 Days)
Sydney, Uluru (Ayers Rock), Daintree Forest, Great Barrier Reef
Essence of Australia
(14 Days)
Melbourne & Phillip Island, Uluru (Ayers Rock), Daintree Rainforest, Great Barrier Reef, Sydney
Family Tour of Australia
(10 Days)
Sydney, Daintree Rainforest, Great Barrier Reef
Food & Wine Tour of Australia
(12 Days)
Melbourne, Yarra Valley, Mornington Peninsula, Barossa, Adelaide, McLaren Vale, Margaret River, Perth
Journey Through Australia
(20 Days)
Sydney, Kangaroo Island, Melbourne, Uluru, Bamurru Plains & Kakadu, Daintree Rainforest, Lizard Island
Best of Southern Australia
(14 Days)
Melbourne, Hobart, Freycinet Peninsula, Barossa, Kangaroo Island, Sydney
Australia Luxury Adventure
(16 Days)
Sydney, Arkaba & Flinders Ranges, Kangaroo Island, Adelaide, Daintree Rainforest, Great Barrier Reef
Best of Western Australia
(7 Days)
Perth & Pinnacles, Ningaloo Reef
Exclusive Australia
(20 Days)
Sydney, Tasmania, Melbourne, Kangaroo Island, Uluru (Ayers Rock), Daintree Rainforest, Great Barrier Reef
Multi-country Tours
Best of Australia & New Zealand
(16 Days)
Sydney, Uluru (Ayers Rock), Daintree Rainforest, Great Barrier Reef, Auckland, Rotorua & Taupo, Queenstown & Milford Sound
Best of Australia & Fiji
(14 Days)
Sydney, Uluru (Ayers Rock), Melbourne & Phillip Island, Great Barrier Reef, Fiji


You get an A+ for arranging our trip to Australia. We had a grand time and it was worth every penny.
~ H.M., Houston, TX
Australia was fantastic. The guides were among the best we have ever had. Your logistics were great and everything worked like clockwork. Thank you for your hard work in making all of the arrangements. All of the effort showed in the results. 
~ M.K., Overland Park, KS
We had an absolutely fabulous time in Australia and New Zealand. Everything was sensational. You have made us so tremendously happy. We will go wherever you say. We can't thank you enough.
~ M.F., Santa Monica, CA
We've now taken three trips with Artisans of Leisure and continue to be impressed with everything you do for us. The Australia trip was absolute perfection. We can't thank you enough.
~ L.S., New York, NY
Our Australia trip was perfect. Artisans of Leisure, bar none, provided the most memorable trip that my wife and I have ever been on in our lives. For that I will always be grateful.
~ B.J., Columbus, OH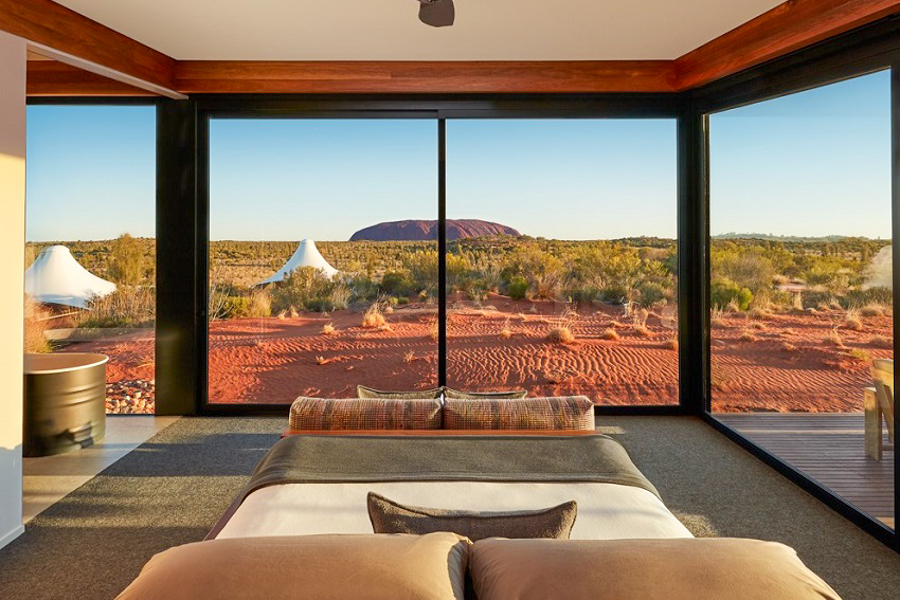 Recommended by:
Departures
Conde Nast Traveler
The New York Times
Wall Street Journal
Travel + Leisure
Town & Country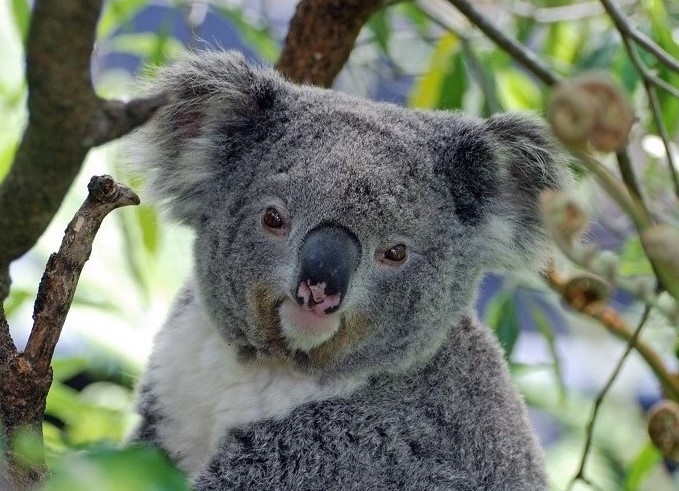 Must Stay: Lizard Island Resort in the Great Barrier Reef
Climbing Sydney's Harbour Bridge 
Exploring Australia's Outback: Uluru & Kata Tjuta
Our Favorite Luxury Train Journeys Around the World
Must Stay: Wolgan Valley Resort & Spa in the Blue Mountains, Australia
Kangaroo Spotting in Australia
The Ultimate Aussie: a Kangaroo Island Insider
Notes from Our Travelers: The Best Way to Experience the Australian Outback