Introduction to Tanzania
(7 days)
Arusha, Ngorongoro, Serengeti
Tanzania in Brief
(7 days)
Arusha, Serengeti
Highlights of Tanzania
(9 days)
Arusha, Tarangire, Ngorongoro, Serengeti
Family Tour of Tanzania
(8 days)
Arusha, Ngorongoro & Lake Manyara, Serengeti
Journey Through Tanzania
(12 days)
Arusha, Tarangire, Ngorongoro, Singita Grumeti Reserves (Serengeti), Zanzibar
Multi-country Tours
Highlights of Kenya and Tanzania
(13 days)
Nairobi, Chyulu Hills, Maasai Mara, Ngorongoro, Singita Grumeti Reserves (Serengeti)
Tanzania & Rwanda
(12 days)
Arusha, Tarangire, Ngorongoro, Singita Grumeti Reserves (Serengeti), Volcanoes National Park
Romantic Kenya & Tanzania: Safari & Sand
(12 days)
Nairobi, Maasai Mara, Singita Grumeti Reserves (Serengeti), Zanzibar
Exclusive Kenya, Tanzania & Seychelles
(15 days)
Nairobi, Chyulu Hills, Maasai Mara, Singita Grumeti Reserves (Serengeti), Seychelles
Journey Through South Africa, Kenya & Tanzania
(16 days)
Cape Winelands, Cape Town, Nairobi, Maasai Mara, Ngorongoro Crater, Singita Grumeti Reserves (Serengeti)
Family Tour of Kenya & Tanzania
(11 Days)
Nairobi, Maasai Mara, Ngorongoro Crater, Serengeti
Tanzania & Rwanda
(12 Days - Departs Daily on a Private Basis)
Arusha, Tarangire, Ngorongoro, Singita Grumeti Reserves (Serengeti), Volcanoes National Park
This tour is a perfect mix of game drives in Tanzania's most legendary safari destinations and tracking endangered mountain gorillas in the forests of Rwanda.
Begin with stay at a lodge near Arusha, an area of lush mountains, Maasai settlements and coffee plantations.
Continue to Tarangire National Park, one of Tanzania's most interesting game parks, which is famous for its many baobab trees and large elephant population. The park's diverse landscape includes rolling hills, grassy plains, winding rivers, broad wetlands and dense bush. Tarangire is also a birders' paradise, with more than 550 resident bird species. Stay at a luxury lodge in an exclusive wildlife concession on the edge of the park, and enjoy daily game drives, as well as time to relax, swim in the pool and view game at the lodge's water hole. Other optional activities include walking safaris, night game drives, private meals in the bush, visiting local schools, meeting Maasai families, hot-air ballooning and excursions to Lake Manyara National Park.
Next, visit spectacular Ngorongoro Crater, a wildlife-filled volcanic caldera that's part of the Ngorongoro Conservation Area UNESCO World Heritage Site. Stay at a luxury lodge perched on the crater rim, and enjoy panoramic views and exciting game drives inside the crater to spot wildlife such as hippos and the Big Five. If desired, Artisans of Leisure can also arrange philanthropic activities or cultural touring in the area, including visits to Maasai villages, local markets, coffee plantations or Oldupai (Olduvai) Gorge.
Next, fly to Singita Grumeti Reserves, a private game concession next to Serengeti National Park, and stay at one of the top luxury lodges in East Africa. The region is known for its abundant wildlife—including elephants, leopards and lions—and prime opportunities for viewing the wildebeest migration. Game drives on the private concession offer unfettered wildlife viewing without the crowds of the neighboring park. If desired, also enjoy walking safaris, sundowners in the bush and night game drives. There will also be plenty of time for spa treatments, gourmet meals, wine tasting, cooking classes, tennis, swimming, archery, stargazing, hiking to an anti-poaching outpost and visits to local villages.
End your tour at Volcanoes National Park in Rwanda, a spectacular landscape of volcanic peaks in the Virunga Mountains that's the natural habitat of mountain gorillas and was the base for celebrated gorilla researcher Dian Fossey. Stay in a lodge with views of the beautiful volcanoes and surrounding countryside. Track gorilla families during morning hikes, and perhaps also glimpse golden monkeys and other native species. During leisure time, enjoy activities such as visiting a local community, seeing a nursery used in reforestation projects, going on birding walks, hiking in the mountains and visiting Dian Fossey's research camp.
Our East Africa tours include the very best safari guides and vehicles, and the most deluxe hotels and safari lodges. Upon request, we can further customize each tour to include private charter flights and special experiences such as hot-air balloon rides, luxury mobile safaris, philanthropic activities and special meals in the bush. This tour can also be incorporated into a multicountry tour that combines destinations elsewhere in Africa or Europe.
Itinerary Overview
Day 1

Arrive Kilimanjaro, Tanzania – Arusha
VIP airport assistance on arrival. Private transfer from Kilimanjaro Airport to Arusha for 1 night

Day 2

Arusha – Tarangire
Private transfer to Arusha airport for scheduled flight to Tarangire for 2 nights. Afternoon game drive

Day 3

Tarangire
Morning and afternoon game drives

Day 4

Tarangire – Ngorongoro

Overland transfer to Ngorongoro for 2 nights with game drive en route
Day 5

Ngorongoro

Full-day game drive
Day 6

Ngorongoro – Singita Grumeti Reserves (Serengeti)

Morning game drive. Transfer to Lake Manyara for scheduled flight to Singita Grumeti Reserves. Arrival transfer to luxury safari lodge for 3 nights. Afternoon game drive
Day 7

Singita Grumeti Reserves (Serengeti)
Morning and afternoon game drives

Day 8

Singita Grumeti Reserves (Serengeti)

Morning and afternoon game drives
Day 9

Singita Grumeti Reserves (Serengeti) – Kigali, Rwanda – Volcanoes National Park

Transfer to airstrip for scheduled flight to Kigali. VIP arrival assistance. Private transfer to Volcanoes National Park and luxury lodge for 3 nights
Day 10

Volcanoes National Park

Early morning treks to see mountain gorillas. Afternoon cultural touring
Day 11

Volcanoes National Park

Early morning treks to see mountain gorillas. Afternoon cultural touring
Day 12

Volcanoes National Park – Depart Kigali

Private transfer to Kigali airport for international flight
Hotels
Arusha:
Legendary Coffee Lodge or Arusha Coffee Lodge
Tarangire:
Chem Chem Lodge
Ngorongoro:
&Beyond Ngorongoro Crater Lodge
Serengeti:

Singita Sasakwa Lodge

*Singita Mara River Tented Camp can be booked for a supplement

Volcanoes National Park:
Bisate Lodge or Sabyinyo Silverback Lodge
Cost
| | |
| --- | --- |
| $39,210 | Per person (double occupancy) |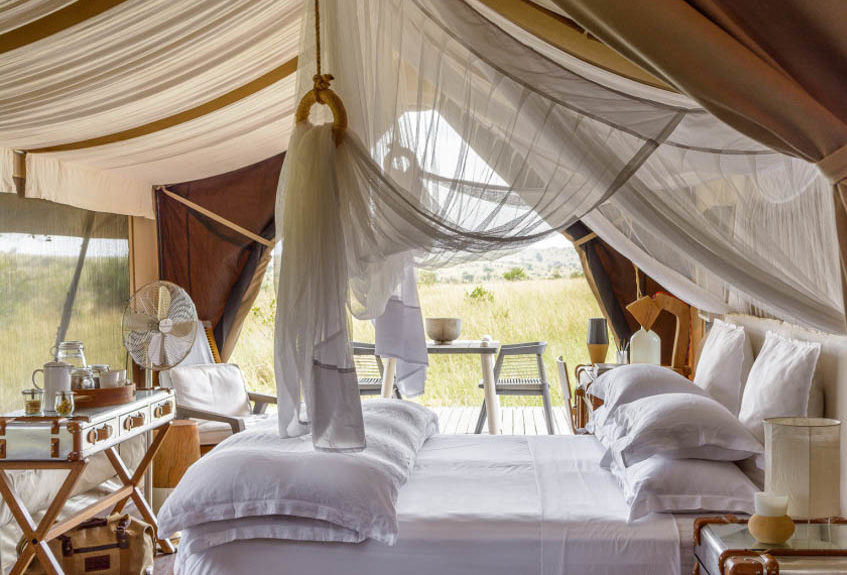 Introduction to Tanzania
(7 days)
Arusha, Ngorongoro, Serengeti
Tanzania in Brief
(7 days)
Arusha, Serengeti
Highlights of Tanzania
(9 days)
Arusha, Tarangire, Ngorongoro, Serengeti
Family Tour of Tanzania
(8 days)
Arusha, Ngorongoro & Lake Manyara, Serengeti
Journey Through Tanzania
(12 days)
Arusha, Tarangire, Ngorongoro, Singita Grumeti Reserves (Serengeti), Zanzibar
Multi-country Tours
Highlights of Kenya and Tanzania
(13 days)
Nairobi, Chyulu Hills, Maasai Mara, Ngorongoro, Singita Grumeti Reserves (Serengeti)
Tanzania & Rwanda
(12 days)
Arusha, Tarangire, Ngorongoro, Singita Grumeti Reserves (Serengeti), Volcanoes National Park
Romantic Kenya & Tanzania: Safari & Sand
(12 days)
Nairobi, Maasai Mara, Singita Grumeti Reserves (Serengeti), Zanzibar
Exclusive Kenya, Tanzania & Seychelles
(15 days)
Nairobi, Chyulu Hills, Maasai Mara, Singita Grumeti Reserves (Serengeti), Seychelles
Journey Through South Africa, Kenya & Tanzania
(16 days)
Cape Winelands, Cape Town, Nairobi, Maasai Mara, Ngorongoro Crater, Singita Grumeti Reserves (Serengeti)
Family Tour of Kenya & Tanzania
(11 Days)
Nairobi, Maasai Mara, Ngorongoro Crater, Serengeti
What an outstanding time we had in Tanzania. The accommodations and safari guides were excellent.
~ D.R., Harrison, NY
Our Kenya and Tanzania safari was great. We loved the lodges, the game viewing, the guides, the pilots and the food throughout. 
~ M.K., Overland Park, KS
Thank you for our Kenya and Tanzania trip of a lifetime. Upon arrival until the time we departed Africa, each day got better and better. The lodgings were superb and the daily experiences wonderful. 
~ K.M., San Juan Capistrano, CA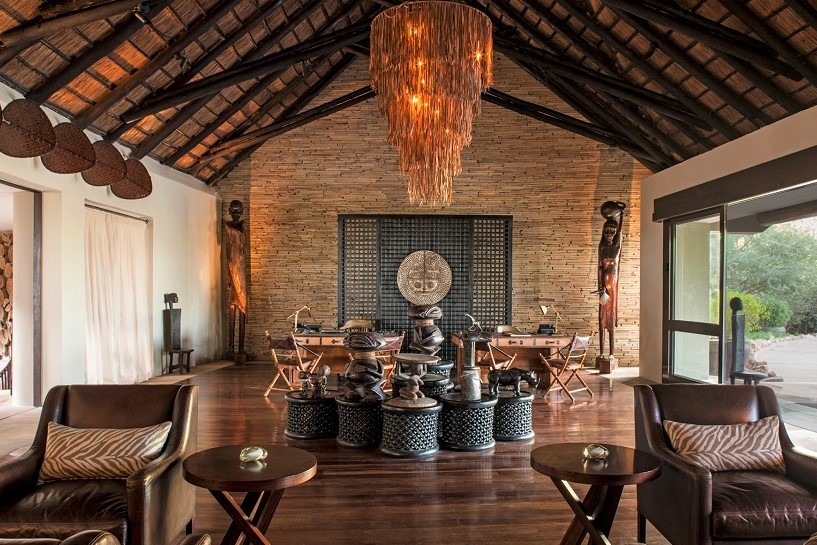 Recommended by:
Departures
Conde Nast Traveler
The New York Times
Wall Street Journal
Travel + Leisure
Town & Country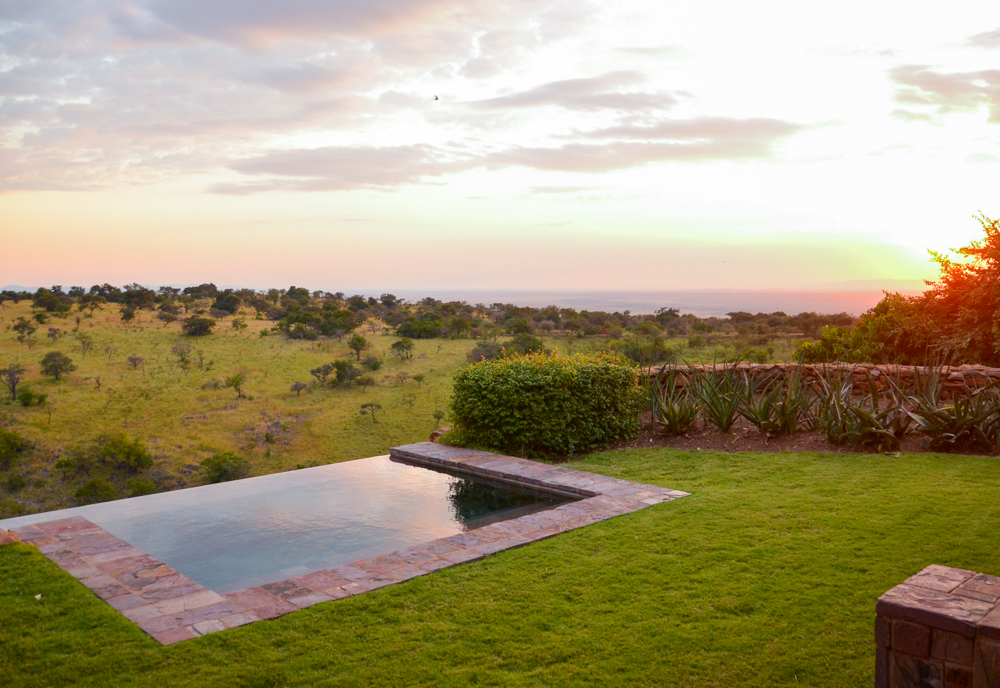 Over-the-top African Safaris: New Lodge Openings
From Our Travelers: A Kenya & Tanzania Family Safari Tour
Favorite Luxury Safari Camps in Africa
Just Back: A Luxury Safari Tour in Kenya & Tanzania
Kenya & Tanzania: Insight and Recommendations from Our African Safari Experts