Introduction to Myanmar
(7 Days)
Yangon, Bagan, Mandalay, Inle Lake
Highlights of Myanmar
(9 Days)
Yangon, Bagan, Mandalay, Inle Lake
The Beauty of Bagan
(6 Days)
Yangon, Bagan
Essence of Myanmar
(9 Days)
Mandalay, Bagan, Inle Lake, Yangon
Treasures of Myanmar
(7 Days)
Yangon, Bagan, Inle Lake
Cultural Highlights of Myanmar
(10 Days)
Yangon, Kyaiktiyo, Bago, Bagan, Pindaya, Inle Lake
Luxuries of Myanmar
(9 Days)
Yangon, Mandalay, Ayeyarwady River Cruise, Bagan, Inle Lake
Arts & Crafts of Myanmar
(9 Days)
Yangon & Twante, Bagan & Mount Popa, Mandalay
Journey Through Myanmar
(13 Days)
Yangon, Bagan, Mandalay, Inle Lake, Ngapali Beach
Multi-Country Tours
Highlights of Thailand & Myanmar
(14 Days)
Bangkok, Yangon, Bagan, Mandalay, Inle Lake, Chiang Mai
Journey Through Southeast Asia
(26 days)
Saigon, Hoi An, Hanoi, Siem Reap, Bangkok, Yangon, Bagan, Inle Lake, Luang Prabang, Chiang Mai
Journey Through Myanmar & Bhutan
(14 Days)
Yangon, Bagan, Inle Lake, Bangkok, Thimphu, Punakha, Paro
Cultural Highlights of Myanmar
(11 Days - Departs Daily on a Private Basis)
Yangon, Kyaiktiyo, Bago, Bagan, Pindaya, Inle Lake
This tour visits the highlights of Myanmar and a few off-the-beaten-track locations. All touring is with your own expert escort guide and private drivers, and accommodation is at the country's best luxury hotels and resorts.
Begin in Yangon, the largest city in Myanmar. See atmospheric British-colonial architecture, the spectacular golden stupa of Shwedagon Pagoda and the enormous reclining Buddha at Chaukhtatgyi Temple while touring with your private guide and driver. Browse sprawling Bogyoke (Scott) Market for traditional Burmese crafts such as lacquerware, baskets and longyis. Visit Little India, Chinatown and other dynamic neighborhoods that reflect Yangon's diverse cultural influences. 
Next, transfer to one of Myanmar's most important Buddhist sites, Kyaiktiyo Pagoda, also known as the Golden Rock. With your private guide, hike (or take the cable car) to the mountaintop pilgrimage site to see the precariously perched golden boulder, which is topped by a gold stupa said to contain a hair of the Buddha.
Continue to Bago, the 15th-century capital of the Mon Kingdom, to see the highly venerated Shwemawdaw Pagoda and the Shwethalyaung Buddha, a 10th-century reclining Buddha.
Next, fly to awe-inspiring Bagan, a UNESCO World Heritage Site where thousands of pagodas and temples cover arid plains along the banks of the Ayeyarwady (Irrawaddy) River. During private touring, learn about Bagan's history as a major Buddhist center between the 11th and 13th centuries, and see the most interesting temple ruins and their Buddhist frescoes and sculptures. Also meet with local artisans who produce Bagan's revered traditional lacquerware. One evening, enjoy sundowner cocktails during a relaxing private sunset cruise on the river. Upon request, Artisans of Leisure can arrange additional activities such as a spectacular hot-air balloon ride over the temples of Bagan at sunrise; and a visit to a local Buddhist monastery.
One day, if desired, take a private excursion to Mount Popa, an extinct volcano that's considered the home of Myanmar's most powerful nats (spirits). Climb the 777 steps up the mountain to see the colorful shrines dedicated to the nats, and learn about this indigenous religion and its iconography. Also visit a local farm to see how palm sugar and toddy liquor are made.
Next, visit the Pindaya Caves, another important Buddhist pilgrimage site. Explore the limestone caverns, where thousands of Buddha statues have been placed among the stalagmites and other formations. Also enjoy a private cooking class focusing on local dishes.
Next, tour beautiful Inle Lake and the surrounding countryside. Enjoy a private traditional boat ride on the lake and through canals to visit villages built on stilts over the water and floating gardens that the local Intha people use for growing crops. Also visit a local winery in the hills, the ancient pagodas of In Dein and active monasteries. Meet locals who produce lotus silk weavings, woodwork, cheroot cigars and other distinctive Inle Lake crafts. With a local fisherman, try the traditional fishing method using distinctive conical baskets. Upon request, Artisans of Leisure can also arrange a private cooking class, biking and other activities and excursions in this fascinating region.
Return to Yangon for a night and continue private touring. Depending on your interests, other touring options include visiting art galleries, the National Museum, Myanmar's only synagogue, or other architectural, cultural and culinary highlights.
Itinerary Overview
Day 1
Arrive Yangon
Private arrival transfer to hotel for 2 nights
Day 2
Yangon
Full-day private tour
Day 3
Yangon – Kyaiktiyo
Private transfer to Kyaiktiyo hotel for overnight. Private excursion to the Golden Rock
Day 4
Kyaiktiyo – Yangon – Bagan
Private transfer to Yangon airport for flight to Bagan, with tour of Bago en route. Private arrival transfer to hotel for 3 nights
Day 5
Bagan
Optional morning hot-air balloon flight. Full-day private touring of ruins. Horse-drawn carriage ride at sunset
Day 6
Bagan & Mount Popa
Full-day private tour, including excursion to Mount Popa
Day 7
Bagan – Pindaya
Private airport transfer and flight to Heho. Private arrival transfer to hotel for 1 night. Private tour of caves and village cooking class
Day 8
Pindaya – Inle Lake
Private transfer to hotel for 2 nights. Afternoon private tour
Day 9
Inle Lake
Private touring around Inle Lake, In Dein, and local villages
Day 10
Inle Lake – Yangon
Private airport transfer and flight to Yangon. Private arrival transfer to hotel for 1 night. Afternoon private city tour
Day 11
Depart Yangon
Private airport transfer
Hotels
| | |
| --- | --- |
| Yangon: | Rosewood Yangon or The Governor's Residence |
| Kyaiktiyo: | Golden Rock Hotel |
| Bagan: | Aureum Palace or Bagan Lodge |
| Pindaya: | Pindaya Inle Inn |
| Inle Lake: | Sofitel Inle Lake Myat Min or Villa Inle |
Cost
$8,430
Per person (double occupancy)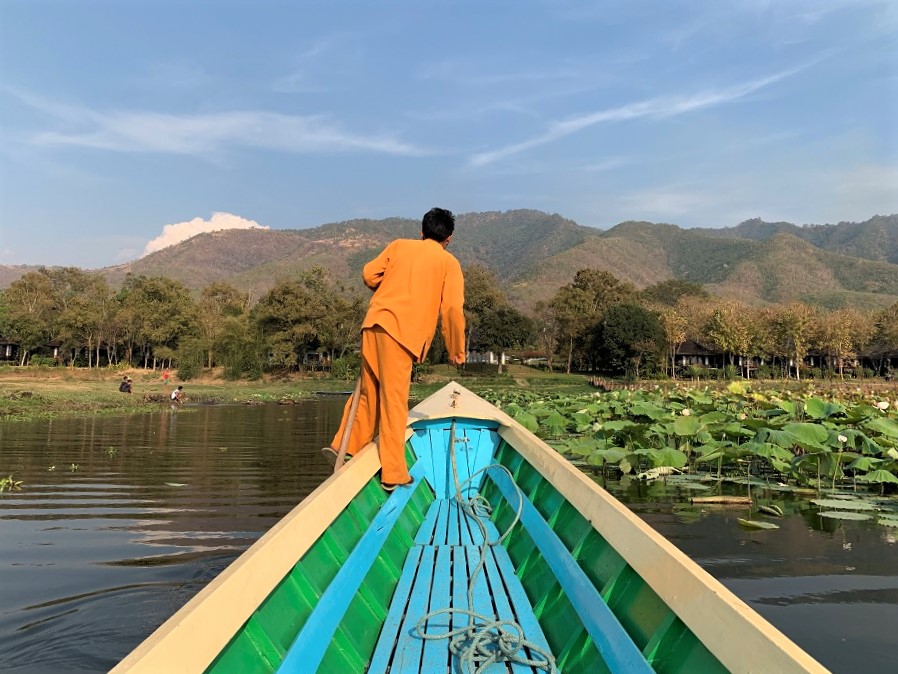 Introduction to Myanmar
(7 Days)
Yangon, Bagan, Mandalay, Inle Lake
Highlights of Myanmar
(9 Days)
Yangon, Bagan, Mandalay, Inle Lake
The Beauty of Bagan
(6 Days)
Yangon, Bagan
Essence of Myanmar
(9 Days)
Mandalay, Bagan, Inle Lake, Yangon
Treasures of Myanmar
(7 Days)
Yangon, Bagan, Inle Lake
Cultural Highlights of Myanmar
(10 Days)
Yangon, Kyaiktiyo, Bago, Bagan, Pindaya, Inle Lake
Luxuries of Myanmar
(9 Days)
Yangon, Mandalay, Ayeyarwady River Cruise, Bagan, Inle Lake
Arts & Crafts of Myanmar
(9 Days)
Yangon & Twante, Bagan & Mount Popa, Mandalay
Journey Through Myanmar
(13 Days)
Yangon, Bagan, Mandalay, Inle Lake, Ngapali Beach
Multi-Country Tours
Highlights of Thailand & Myanmar
(14 Days)
Bangkok, Yangon, Bagan, Mandalay, Inle Lake, Chiang Mai
Journey Through Southeast Asia
(26 days)
Saigon, Hoi An, Hanoi, Siem Reap, Bangkok, Yangon, Bagan, Inle Lake, Luang Prabang, Chiang Mai
Journey Through Myanmar & Bhutan
(14 Days)
Yangon, Bagan, Inle Lake, Bangkok, Thimphu, Punakha, Paro
We had an AMAZING time in Myanmar. Our guide was incredibly knowledgeable. We felt perfectly safe and secure at all times…our drivers were extremely polite and professional. The trip was a really lovely experience and we enjoyed ourselves completely.
~ J.B., Dallas, TX
We enjoyed our trip to Myanmar very much. Everything was just perfect…we got the best tables in the restaurants and the best villas in the hotels. We felt like VIPs each day. 
~ S.T., Moscow, Russia
We had a fantastic time in Burma. The accommodations were superb and all general logistics were impeccable. Thanks so much for organizing our tour and allowing us to have a close look at this wonderful country and its people.
~ M.E., Washington D.C.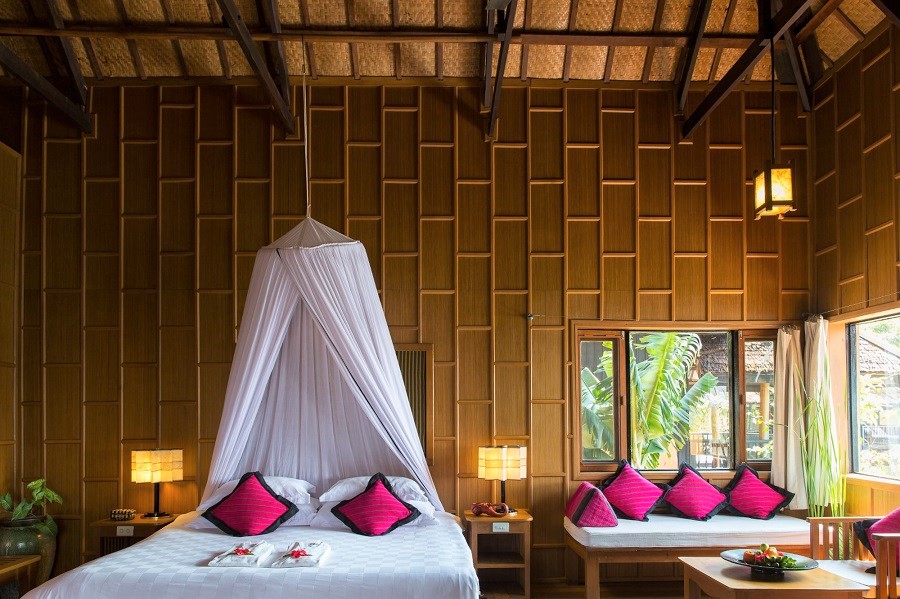 Recommended by:
Departures
Conde Nast Traveler
The New York Times
Wall Street Journal
Travel + Leisure
Town & Country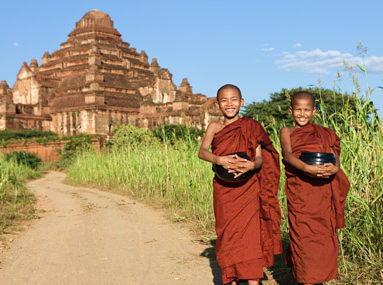 Just Back: Yangon, Bagan, Inle Lake and Ngapali Beach in Myanmar
The Temples of Myanmar (Burma)
Must Buy: Lacquer in Myanmar (Burma)
Orchids, Food and Friends in Inle Lake, Myanmar (Burma)