Highlights of Cambodia
(6 Days)
Phnom Penh, Siem Reap (Angkor)
Jewels of Angkor
(4 Days)
Siem Reap (Angkor)
Romantic Cambodia
(9 Days)
Phnom Penh, Song Saa Island, Siem Reap (Angkor)
Luxuries of Cambodia
(12 Days)
Phnom Penh, Song Saa Island, Cardamom Mountains, Siem Reap (Angkor)
Multi-Country Tours
Best of Vietnam & Cambodia
(10 Days)
Saigon, Hoi An, Hanoi, Siem Reap (Angkor)
Best of Laos and Cambodia
(7 Days)
Luang Prabang & Siem Reap (Angkor)
Active Tour of Vietnam & Cambodia
(16 Days)
Hanoi, Halong Bay, Hoi An, Saigon, Phnom Penh, Siem Reap (Angkor)
Best of Thailand & Cambodia
(13 days)
Bangkok, Chiang Mai, Phuket or Koh Samui, Siem Reap (Angkor)
Angkor Wat, Bangkok & Chiang Mai
(10 Days)
Siem Reap (Angkor), Bangkok & Chiang Mai
Journey Through Indochina
(15 Days)
Saigon, Hoi An, Halong Bay, Hanoi, Luang Prabang, Siem Reap (Angkor)
Mekong Experience
(17 Days)
Hanoi, Hoi An, Saigon, Mekong Cruise, Phnom Penh, Siem Reap (Angkor)
Southeast Asia in Style
(20 Days)
Hong Kong, Hanoi, Hoi An, Saigon, Siem Reap (Angkor), Chiang Mai, Bangkok
Family Tour of Southeast Asia
(13 Days)
Bangkok, Chiang Mai, Siem Reap (Angkor), Hong Kong
Journey Through Southeast Asia
(26 days)
Saigon, Hoi An, Hanoi, Siem Reap, Bangkok, Yangon, Bagan, Inle Lake, Luang Prabang, Chiang Mai
Southeast Asia in Style
(20 Days - Departs Daily on a Private Basis)
Hong Kong, Hanoi, Hoi An, Saigon, Siem Reap, Chiang Mai, Bangkok
This luxury tour is designed for travelers wanting the most comprehensive and luxurious tour of Southeast Asia.

Begin in Hong Kong, one of Asia's most attractive and exciting cities, with a spectacular skyline, beautiful harbors and beaches, superb restaurants, bustling markets and much more. Stay in a select room at The Peninsula and enjoy unbeatable views across Victoria Harbor. With your expert private guide and driver, learn about the historic buildings and modern skyscrapers in Central. Tour interesting residential neighborhoods in the hills. Take a scenic drive along the beautiful coastline. Dine on dim sum at teahouses, and enjoy reservations at one of Hong Kong's most exclusive restaurants—a showcase of fine Cantonese food, art and design. Learn about traditional Chinese medicine at local spice and herb markets. Perhaps watch a horse race at Happy Valley Racetrack, enjoy private appointments at leading antique shops or with noted designers, or get fitted for custom clothing at our favorite tailors.

Continue to Hanoi, Vietnam's fascinating capital and intellectual center. During private touring, visit the city's most important historical attractions, such as the Temple of Literature, One Pillar Pagoda, the House on Stilts and Ho Chi Minh's Mausoleum. Take an in-depth tour of Hanoi's incredible Old Quarter, where each street was historically dedicated to a specific trade or material, such as bamboo, silk and lacquer. While touring the narrow streets, learn about the history of the Old Quarter and its traditional architecture, and see how it has transformed into a fashionable district with cafes, art galleries and boutiques featuring the finest Vietnamese design and style. Explore Hoan Kiem Lake and leafy backstreets lined with beautiful French colonial-era buildings, many of which are now upscale restaurants. If desired, also visit Hanoi's top museums, such as the Vietnam Museum of Ethnology and the Vietnam Fine Arts Museum. One day, meet a culinary expert to tour one of Hanoi's excellent markets and sample local street food specialties like bun cha (barbecued pork with noodles) and pho cuon (fresh herb and beef rolls). Also attend a performance of Hanoi's renowned water puppet show, or attend a performance at the landmark Hanoi Opera House.

Next, travel to Hoi An, an atmospheric port town and UNESCO World Heritage Site. Stay at a luxury beachfront resort, and experience the best of this centuries-old town during private touring. Visit the vibrant morning market, where stalls are piled high with fresh fish and produce. Explore the colorful backstreets, and tour well-preserved historic homes, temples, the Japanese Covered Bridge and other interesting attractions. Perhaps visit a local tailor for custom-made silk clothing, a Hoi An specialty, and enjoy a boat ride on the river. Also visit the nearby Museum of Cham Sculpture, as well as the Marble Mountains, which contain Buddhist cave temples. Upon request, we can arrange additional activities in and near Hoi An, such as visits to local villages, cooking lessons and farm visits, an excursion to the Cham ruins in My Son, biking through the countryside, or a silk lantern-making lesson at a Confucian temple. There will also be time to relax and enjoy your resort's beautiful architecture, spa and beach.

Spend the next two nights in Saigon (Ho Chi Minh City), Vietnam's most dynamic city. With an expert private guide and driver, learn about the city's history while touring French colonial-era landmarks, as well as the mid-century Reunification Palace and the War Remnants Museum. Visit interesting neighborhoods like Cholon (Saigon's Chinatown) and explore busy markets and temples. Perhaps stop for a refreshing Vietnamese iced coffee, or snack on a typical Vietnamese banh mi (baguette sandwich). If desired, browse the boutiques of Vietnamese designers and renowned art galleries and museums. One day, take an excursion into the countryside to tour the Cu Chi Tunnels and observe a colorful religious ceremony at the Cao Dai Temple. Upon request, Artisans of Leisure can also arrange additional activities such as river boat rides, meeting with historians, visits to private homes, private musical performances, philanthropic activities, art and design touring, an excursion to the Mekong Delta, private cooking classes and tasting tours, and more.

Next, fly to Siem Reap, Cambodia, to explore incredible Angkor, the wondrous ruins of the ancient Khmer empire. With your private guide, tour the most interesting parts of this UNESCO World Heritage Site, including Angkor Wat, an enormous temple city built as a model of the Hindu universe in stone; Angkor Thom, an ancient capital filled with iconic sites such as the Bayon, Terrace of the Elephants and Terrace of the Leper King; Ta Prohm, a temple being devoured by the jungle; and serene Preah Khan, a former monastery and school. Also visit Banteay Srei, a petite temple with elaborate carvings in pink sandstone, and other lesser-known temples. Additional special-interest activities can also be arranged, such as a cruise on Lake Tonle Sap, bike riding, Khmer cooking lessons, private yoga sessions, visits to orphanages and children's centers, Khmer dance performances, photography excursions, shopping, village tours or chartering a helicopter to remote jungle temples.

Spend several days in Chiang Mai in northern Thailand. Stay at one of Asia's most luxurious and atmospheric resorts, surrounded by mountains and lush fields of terraced rice paddies. During private touring, visit a revered mountaintop temple and see monks collecting their morning alms. One day, take an excursion to an elephant sanctuary and learn about these fascinating animals. Also explore Chiang Mai's historic temples and wonderful markets. Other optional activities can be arranged, upon request, such as golfing, hiking, biking, shopping excursions, family activities, in-depth Buddhist experiences, cooking classes, rice planting and more.

This spectacular tour concludes in Bangkok, with several nights at the legendary Mandarin Oriental Bangkok. Travel by private longtail boat through Bangkok's residential canals, learn about Buddhist art and beliefs at the glittering temple Wat Phra Keow and Wat Po, indulge your senses at Bangkok's markets, and view traditional Thai art and architecture at the Jim Thompson Museum and the Prasart Museum. Also enjoy Bangkok's wonderful cuisine and spas.

Itinerary Overview
Day 1
Arrive Hong Kong
Private arrival transfer to hotel for 3 nights
Day 2
Hong Kong
Full-day private city tour
Day 3
Hong Kong
Half-day private city tour or excursion to nearby island
Day 4
Hong Kong – Hanoi, Vietnam
Private transfer to airport for flight to Hanoi (flight not included). Fast-track assistance through immigration. Private arrival transfer to hotel for 3 nights
Day 5
Hanoi
Full-day private city tour. Evening water puppet or opera house performance
Day 6
Hanoi
Half-day flexible private touring and shopping
Day 7
Hanoi – Hoi An
Private transfer to airport for flight to Danang. Private arrival transfer to Hoi An resort for 3 nights
Day 8
Hoi An
Private tour of Hoi An, including river boat cruise
Day 9
Hoi An
Morning private tour of local villages
Day 10
Hoi An – Saigon
Private transfer to Danang airport for flight to Saigon. Private arrival transfer to hotel for 2 nights. Afternoon private city tour
Day 11
Saigon
Full-day private city tour or full-day private excursion to Cu Chi Tunnels and Cao Dai Temple or to Mekong Delta
Day 12
Saigon – Siem Reap, Cambodia
Private transfer to airport for flight to Siem Reap. Fast-track assistance through immigration. Private arrival transfer to hotel for 3 nights. Sunset private tour of ruins
Day 13
Siem Reap
Private touring of temples and ruins
Day 14
Siem Reap
Private touring of more remote temples and ruins or private cruise on Tonle Sap Lake
Day 15
Siem Reap – Chiang Mai, Thailand
Private transfer to airport for flight to Bangkok. VIP airport assistance through immigration and connecting flight to Chiang Mai. Private arrival transfer to resort for 3 nights
Day 16
Chiang Mai
Option for sunrise alms-giving. Full-day private tour of town, temples and craft districts. Private round-trip transfer to night market
Day 17
Chiang Mai
Morning Thai cooking lesson and market tour
Day 18
Chiang Mai – Bangkok
Private transfer to airport for flight to Bangkok. Private arrival transfer to hotel for 2 nights. Afternoon private city tour, including private longtail boat ride
Day 19
Bangkok
Full-day private city tour
Day 20
Depart Bangkok
Private airport transfer
Hotels
| | |
| --- | --- |
| Hong Kong: | Peninsula Hong Kong |
| Hanoi: | Sofitel Legend Metropole Hanoi |
| Hoi An: | Four Seasons The Nam Hai |
| Saigon: | Park Hyatt Saigon |
| Siem Reap: | Amansara |
| Chiang Mai: | Four Seasons Chiang Mai |
| Bangkok: | Mandarin Oriental Bangkok or Four Seasons Hotel Bangkok |
Cost
| | |
| --- | --- |
| $27,420 | Per person (double occupancy) |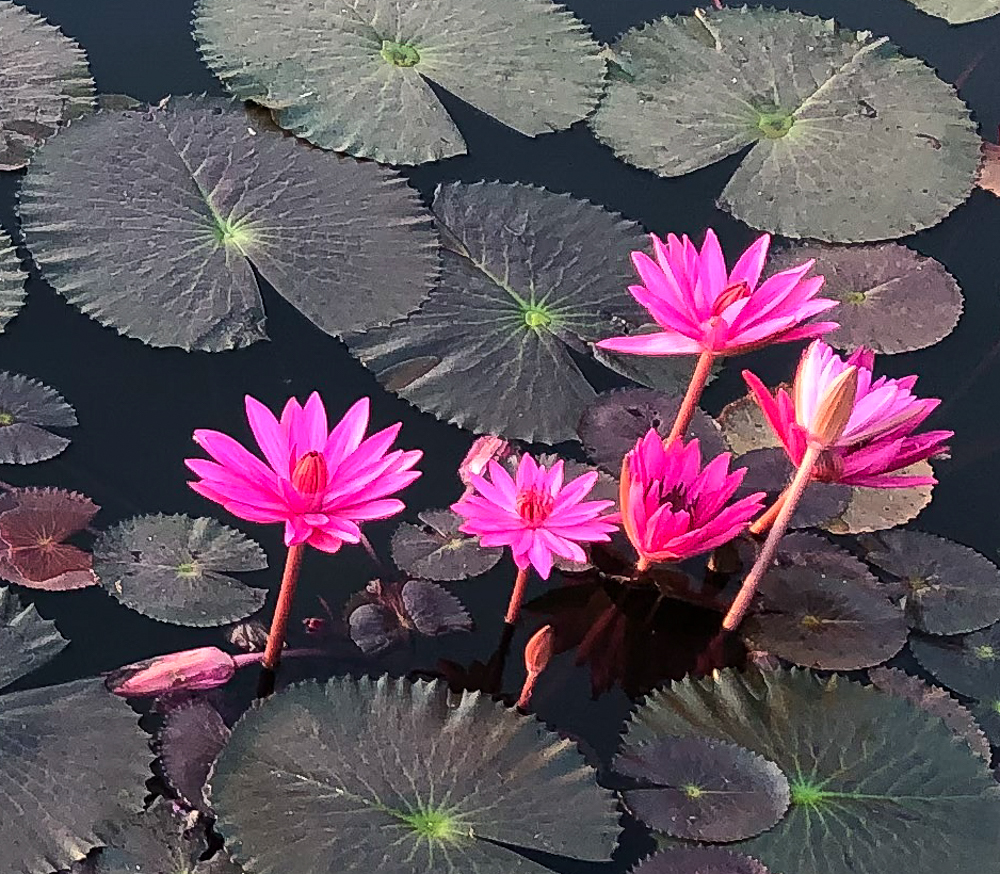 Highlights of Cambodia
(6 Days)
Phnom Penh, Siem Reap (Angkor)
Jewels of Angkor
(4 Days)
Siem Reap (Angkor)
Romantic Cambodia
(9 Days)
Phnom Penh, Song Saa Island, Siem Reap (Angkor)
Luxuries of Cambodia
(12 Days)
Phnom Penh, Song Saa Island, Cardamom Mountains, Siem Reap (Angkor)
Multi-Country Tours
Best of Vietnam & Cambodia
(10 Days)
Saigon, Hoi An, Hanoi, Siem Reap (Angkor)
Best of Laos and Cambodia
(7 Days)
Luang Prabang & Siem Reap (Angkor)
Active Tour of Vietnam & Cambodia
(16 Days)
Hanoi, Halong Bay, Hoi An, Saigon, Phnom Penh, Siem Reap (Angkor)
Best of Thailand & Cambodia
(13 days)
Bangkok, Chiang Mai, Phuket or Koh Samui, Siem Reap (Angkor)
Angkor Wat, Bangkok & Chiang Mai
(10 Days)
Siem Reap (Angkor), Bangkok & Chiang Mai
Journey Through Indochina
(15 Days)
Saigon, Hoi An, Halong Bay, Hanoi, Luang Prabang, Siem Reap (Angkor)
Mekong Experience
(17 Days)
Hanoi, Hoi An, Saigon, Mekong Cruise, Phnom Penh, Siem Reap (Angkor)
Southeast Asia in Style
(20 Days)
Hong Kong, Hanoi, Hoi An, Saigon, Siem Reap (Angkor), Chiang Mai, Bangkok
Family Tour of Southeast Asia
(13 Days)
Bangkok, Chiang Mai, Siem Reap (Angkor), Hong Kong
Journey Through Southeast Asia
(26 days)
Saigon, Hoi An, Hanoi, Siem Reap, Bangkok, Yangon, Bagan, Inle Lake, Luang Prabang, Chiang Mai
Vietnam and Cambodia were sublime. We had great, great guides. You and the trip were perfection. What wonderful choices you made for us on so many levels. Again, our thanks.
~ T.F., New York, NY
My Vietnam and Cambodia trip was the trip of a lifetime. Thank you for everything that you arranged. Each day was fascinating and filled with memorable experiences. I can't wait to book my next Artisans of Leisure tour.
~ C.P., Nashville, TN
Wonderful, excellent, perfect – I don't know if the dictionary has enough words to describe our trip! I could not have imagined such a trip, we thoroughly enjoyed everything we saw and did in Vietnam and Cambodia. Thank you so much for all you did to make our dream a reality!
~ K.F. Lafayette, CO
Our Vietnam, Cambodia and Thailand trip truly was the trip of a lifetime. Loved every minute. Thank you!
~ M.T., New Hyde Park, NY
Our Vietnam and Cambodia trip was fabulous! The guides were wonderful, adaptable, and good senses of humor. I had high expectations for this trip and you far exceeded them.
~ J.C., Burnaby, BC, Canada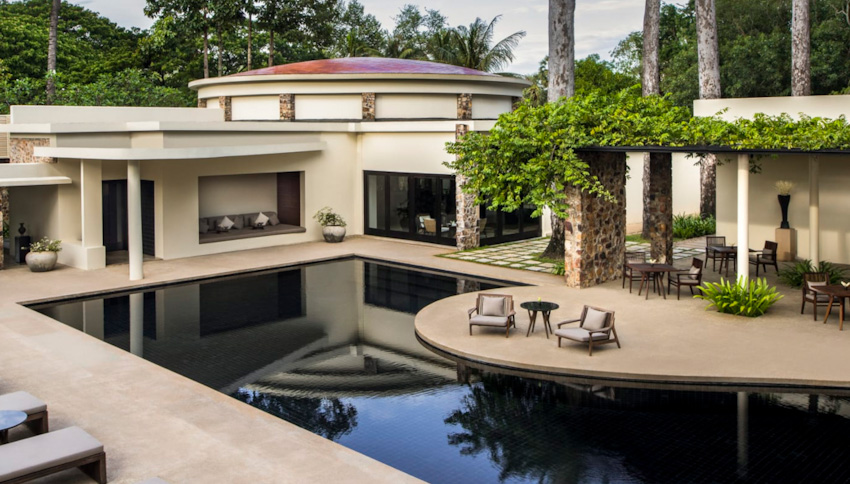 Recommended by:
Departures
Conde Nast Traveler
The New York Times
Wall Street Journal
Travel + Leisure
Town & Country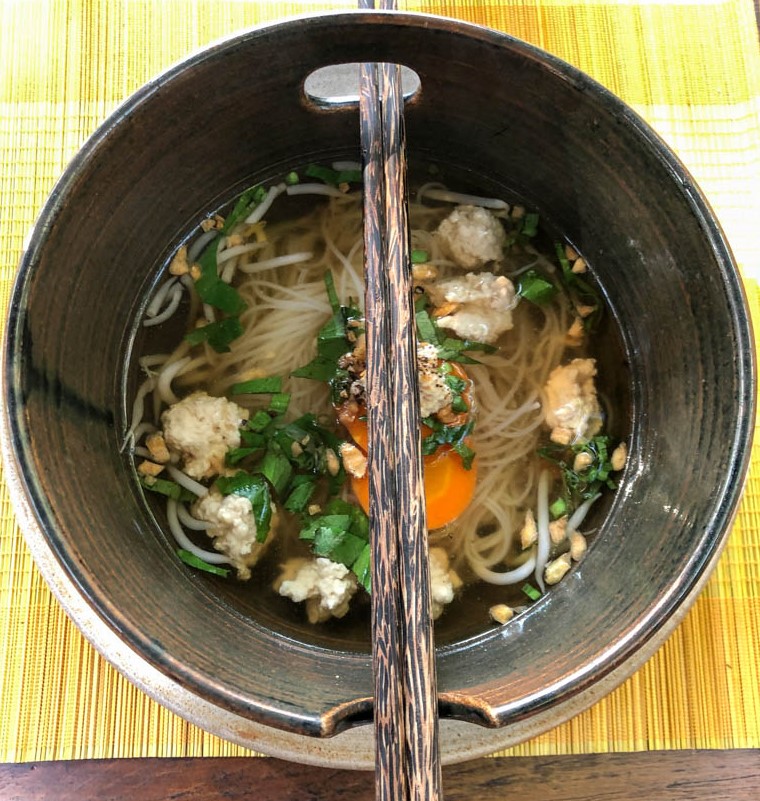 Photos from Our Travelers: A luxury tour of Vietnam and Cambodia
Visiting Iconic Angkor and Siem Reap, Cambodia
Must Stay: Shinta Mani Wild in Cambodia
Highlights of Private Touring in Cambodia
Cruising the Mekong River in Vietnam and Cambodia
Song Saa: A Private Island Retreat in Cambodia