Highlights of Cambodia
(6 Days)
Phnom Penh, Siem Reap (Angkor)
Jewels of Angkor
(4 Days)
Siem Reap (Angkor)
Romantic Cambodia
(9 Days)
Phnom Penh, Song Saa Island, Siem Reap (Angkor)
Luxuries of Cambodia
(12 Days)
Phnom Penh, Song Saa Island, Cardamom Mountains, Siem Reap (Angkor)
Multi-Country Tours
Best of Vietnam & Cambodia
(10 Days)
Saigon, Hoi An, Hanoi, Siem Reap (Angkor)
Best of Laos and Cambodia
(7 Days)
Luang Prabang & Siem Reap (Angkor)
Active Tour of Vietnam & Cambodia
(16 Days)
Hanoi, Halong Bay, Hoi An, Saigon, Phnom Penh, Siem Reap (Angkor)
Best of Thailand & Cambodia
(13 days)
Bangkok, Chiang Mai, Phuket or Koh Samui, Siem Reap (Angkor)
Angkor Wat, Bangkok & Chiang Mai
(10 Days)
Siem Reap (Angkor), Bangkok & Chiang Mai
Journey Through Indochina
(15 Days)
Saigon, Hoi An, Halong Bay, Hanoi, Luang Prabang, Siem Reap (Angkor)
Mekong Experience
(17 Days)
Hanoi, Hoi An, Saigon, Mekong Cruise, Phnom Penh, Siem Reap (Angkor)
Southeast Asia in Style
(20 Days)
Hong Kong, Hanoi, Hoi An, Saigon, Siem Reap (Angkor), Chiang Mai, Bangkok
Family Tour of Southeast Asia
(13 Days)
Bangkok, Chiang Mai, Siem Reap (Angkor), Hong Kong
Journey Through Southeast Asia
(26 days)
Saigon, Hoi An, Hanoi, Siem Reap, Bangkok, Yangon, Bagan, Inle Lake, Luang Prabang, Chiang Mai
Highlights of Cambodia
(6 Days - Departs Daily on a Private Basis)
Phnom Penh, Siem Reap (Angkor)

This comprehensive tour visits the highlights of Cambodia.

Begin in Cambodia's capital, Phnom Penh. Stay at the legendary Raffles Hotel Le Royal, a local landmark since 1927, and enjoy comprehensive private touring with a private guide and driver. Visit the Royal Palace and Silver Pagoda, and see incredible sights such as a Baccarat crystal Buddha and another made of gold and diamonds. At the National Museum, view the world's premier collection of ancient Khmer sculpture and artifacts. Explore Phnom Penh's markets, and perhaps shop for silver or silk and cotton textiles. You might also like to take a sunset cruise on the Mekong River. If desired, learn about Cambodia's more recent history during a visit to the Killing Fields and the Tuol Sleng Genocide Museum. There will also be time to relax at vibrant cafes and perhaps stop for a drink at the Foreign Correspondents Club, a Phnom Penh institution.

Next, fly to Siem Reap to explore incredible Angkor, the wondrous ruins of the ancient Khmer empire. With your private guide, tour the most interesting parts of this UNESCO World Heritage Site, including Angkor Wat, an enormous temple city built as a model of the Hindu universe in stone; Angkor Thom, an ancient capital filled with iconic sites such as the Bayon, Terrace of the Elephants and Terrace of the Leper King; Ta Prohm, a temple being devoured by the jungle; and serene Preah Khan, a former monastery and school. Also visit Banteay Srei, a petite temple with elaborate carvings in pink sandstone, and other lesser-known temples. Additional special-interest activities can also be arranged, such as a cruise on Lake Tonle Sap, bike riding, Khmer cooking lessons, private yoga sessions, visits to orphanages and children's centers, Khmer dance performances, photography excursions, shopping, village tours or chartering a helicopter to remote jungle temples.
Itinerary Overview
Day 1
Arrive Phnom Penh
Fast-track airport assistance through immigration. Private arrival transfer to hotel for 2 nights. Time permitting, afternoon private city tour
Day 2
Phnom Penh
Full-day private city tour
Day 3
Phnom Penh – Siem Reap
Morning private city tour. Private transfer to airport for flight to Siem Reap. Private arrival transfer to hotel for 3 nights. Sunset private tour of ruins
Day 4
Siem Reap
Private touring of temples and ruins
Day 5
Siem Reap
Private touring of more remote ruins or private cruise on Tonle Sap Lake
Day 6
Depart Siem Reap
Private airport transfer
Hotels
| | |
| --- | --- |
| Phnom Penh: | Raffles Hotel Le Royal |
| Siem Reap: | Amansara |
Cost Options
| | |
| --- | --- |
| $5,800 | Per person (double occupancy) |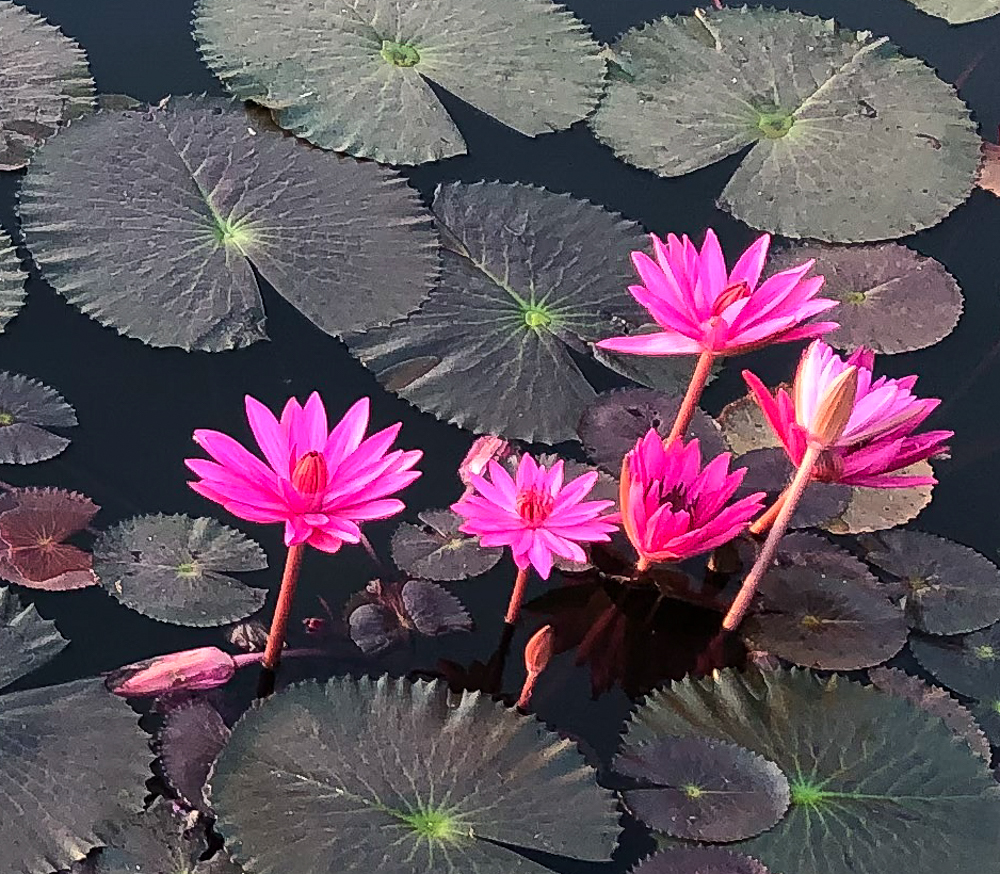 Highlights of Cambodia
(6 Days)
Phnom Penh, Siem Reap (Angkor)
Jewels of Angkor
(4 Days)
Siem Reap (Angkor)
Romantic Cambodia
(9 Days)
Phnom Penh, Song Saa Island, Siem Reap (Angkor)
Luxuries of Cambodia
(12 Days)
Phnom Penh, Song Saa Island, Cardamom Mountains, Siem Reap (Angkor)
Multi-Country Tours
Best of Vietnam & Cambodia
(10 Days)
Saigon, Hoi An, Hanoi, Siem Reap (Angkor)
Best of Laos and Cambodia
(7 Days)
Luang Prabang & Siem Reap (Angkor)
Active Tour of Vietnam & Cambodia
(16 Days)
Hanoi, Halong Bay, Hoi An, Saigon, Phnom Penh, Siem Reap (Angkor)
Best of Thailand & Cambodia
(13 days)
Bangkok, Chiang Mai, Phuket or Koh Samui, Siem Reap (Angkor)
Angkor Wat, Bangkok & Chiang Mai
(10 Days)
Siem Reap (Angkor), Bangkok & Chiang Mai
Journey Through Indochina
(15 Days)
Saigon, Hoi An, Halong Bay, Hanoi, Luang Prabang, Siem Reap (Angkor)
Mekong Experience
(17 Days)
Hanoi, Hoi An, Saigon, Mekong Cruise, Phnom Penh, Siem Reap (Angkor)
Southeast Asia in Style
(20 Days)
Hong Kong, Hanoi, Hoi An, Saigon, Siem Reap (Angkor), Chiang Mai, Bangkok
Family Tour of Southeast Asia
(13 Days)
Bangkok, Chiang Mai, Siem Reap (Angkor), Hong Kong
Journey Through Southeast Asia
(26 days)
Saigon, Hoi An, Hanoi, Siem Reap, Bangkok, Yangon, Bagan, Inle Lake, Luang Prabang, Chiang Mai
Vietnam and Cambodia were sublime. We had great, great guides. You and the trip were perfection. What wonderful choices you made for us on so many levels. Again, our thanks.
~ T.F., New York, NY
My Vietnam and Cambodia trip was the trip of a lifetime. Thank you for everything that you arranged. Each day was fascinating and filled with memorable experiences. I can't wait to book my next Artisans of Leisure tour.
~ C.P., Nashville, TN
Wonderful, excellent, perfect – I don't know if the dictionary has enough words to describe our trip! I could not have imagined such a trip, we thoroughly enjoyed everything we saw and did in Vietnam and Cambodia. Thank you so much for all you did to make our dream a reality!
~ K.F. Lafayette, CO
Our Vietnam, Cambodia and Thailand trip truly was the trip of a lifetime. Loved every minute. Thank you!
~ M.T., New Hyde Park, NY
Our Vietnam and Cambodia trip was fabulous! The guides were wonderful, adaptable, and good senses of humor. I had high expectations for this trip and you far exceeded them.
~ J.C., Burnaby, BC, Canada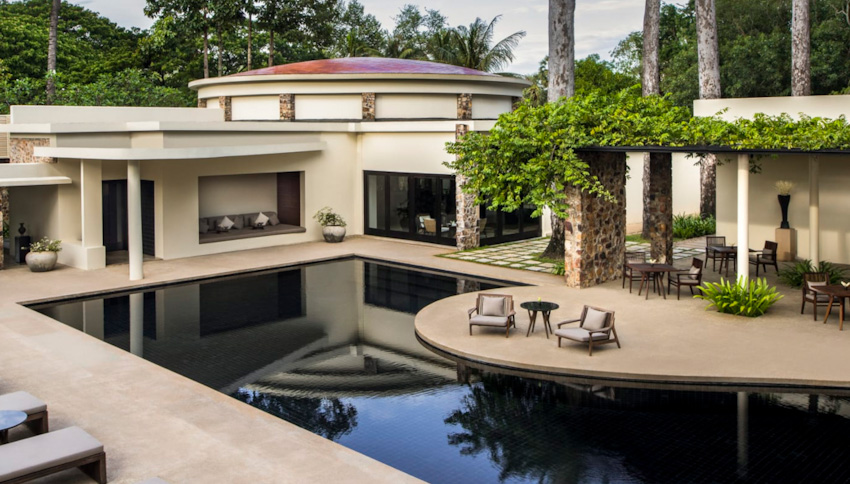 Recommended by:
Departures
Conde Nast Traveler
The New York Times
Wall Street Journal
Travel + Leisure
Town & Country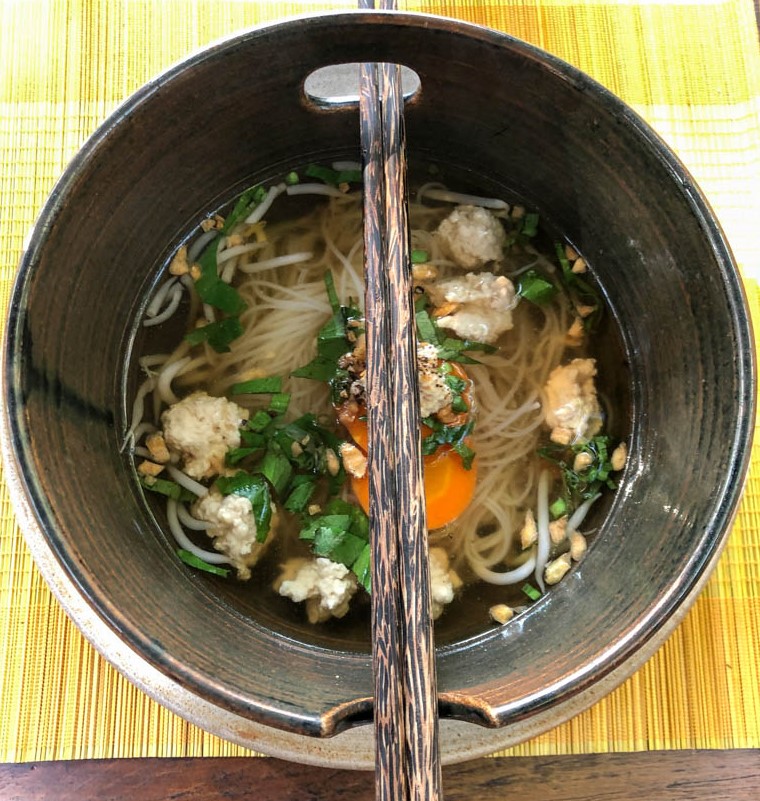 Photos from Our Travelers: A luxury tour of Vietnam and Cambodia
Visiting Iconic Angkor and Siem Reap, Cambodia
Must Stay: Shinta Mani Wild in Cambodia
Highlights of Private Touring in Cambodia
Cruising the Mekong River in Vietnam and Cambodia
Song Saa: A Private Island Retreat in Cambodia