Oslo, Bergen & the Fjords
(5 Days)
Oslo, Bergen, Sognefjord
Essence of Norway
(7 Days)
Oslo, Bergen, Sognefjord, Geirangerfjord, Alesund
Cities & Fjords
(9 Days)
Oslo, Bergen & Sognefjord, Alesund & Geirangerfjord, Trondheim & Oppdal
Insider Norway
(9 Days)
Alesund, Norangsfjorden, Geirangerfjord, Atlantic Road, Oppdal, Trondheim
Journey Through Norway
(10 Days)
Oslo, Alesund & Geirangerfjord, Tromso, Lofoten Islands
Design, Architecture & Nature of Norway
(9 Days)
Oslo, Alesund & Atlantic Road, Norangsfjorden, Geirangerfjord, Storfjorden
Fjords in Depth
(7 Days)
Oslo, Bergen, Sognefjord, Solvorn, Norangsfjorden, Geirangerfjord, Alesund
Alesund & Geirangerfjord
(4 Days)
Highlights of the Lofoten Islands
(4 Days)
Winter & Northern Lights Tour of Norway
(5 Days)
Bergen, Sognefjord, Tromso
Multi-country Tours
Highlights of Scandinavia
(11 Days)
Copenhagen, Stockholm, Oslo, Bergen & the Fjords
Best of Iceland & Norway
(9 Days)
Reykjavik & environs, South Iceland, Oslo, Bergen & fjords
Best of Scandinavia & Iceland
(14 Days)
Copenhagen, Stockholm, Oslo, Bergen & Sognefjord, Reykjavik & Blue Lagoon, Golden Circle, South Iceland
Active & Wellness Tour of Iceland & Norway
(12 Days)
Blue Lagoon, Husafell & Langjokull Glacier, South Iceland, Reykjavik , Oslo, Bergen & Sognefjord
Winter & Northern Lights Tour of Norway
(5 Days - Departs Daily on a Private Basis)
Bergen, Sognefjord (Aurlandsfjord & Naeroyfjord), Tromso

This private tour combines the cultural and natural highlights of Bergen and the nearby fjords with the winter beauty of the Arctic Circle, including hunting for the Northern Lights (aurora borealis) outside Tromso.
Begin in Bergen, a historic port city and the gateway to Fjord Norway. During private touring, explore the picturesque Bryggen wharf district, a former Hanseatic trading post that's now a UNESCO World Heritage Site. Visit the bustling fish market, and tour the Hanseatic Museum and Schotstuene to learn about life in medieval Bergen. Walk through the pretty backstreets of the town, and venture up the Floibanen funicular for panoramic views of Bergen and the harbor from the top of Mount Floyen. Other options include delving deeper into the city's history at Rosenkrantz Tower and the Bryggens Museum. Upon request, Artisans of Leisure can arrange optional excursions to Troldhaugen (Edvard Grieg's home), Old Bergen or the Bergen Aquarium. During the winter festive season, also visit the world's largest Gingerbread Town, and browse the food and crafts stalls at the Bergen Christmas Market. Upon request, tickets to holiday concerts and shows can also be arranged.
Continue to Tromso, a waterfront city above the Arctic Circle that's an ideal base for viewing the aurora borealis (Northern Lights) in the winter. With your private guide, visit the Arctic Cathedral (Tromsdalen Church) and Tromso Cathedral, learn about Arctic adventure in the Polar Museum, browse art galleries and shops selling Norwegian handicrafts, and ride the cable car up a nearby mountain for panoramic views of the city and surrounding landscapes. During the winter festive season, also enjoy visiting Christmas markets and shops, and see the large Christmas tree in the city's main square. Upon request, Artisans of Leisure can arrange additional activities such as hiking, fishing, dog sledding, whale watching and staying overnight in an igloo.
One evening, enjoy a private excursion to hunt for the Northern Lights.
This private Norway tour can be further customized with additional time or destinations in Norway or neighboring countries, such as Sweden and Denmark. Contact one of our Scandinavia specialists to start planning.
Itinerary Overview
Day 1
Arrive Bergen
Private transfer to hotel for 2 nights. Afternoon city tour
Day 2

Bergen, Flamsbana & Sognefjord (Aurlandsfjord & Naeroyfjord)
Full-day privately guided excursion on Flamsbana train and cruise on Aurlandsfjord and Naeroyfjord

Day 3
Bergen – Tromso
Private transfer to airport for flight to Tromso. Private arrival transfer to hotel for 2 nights, including option to overnight at an ice hotel. Afternoon city tour
Day 4
Tromso
Full-day touring and winter activities. Evening private Northern Lights excursion
Day 5
Depart Tromso
Private airport transfer
Hotels
Bergen:
Opus XVI or Solstrand Hotel & Bad
Tromso:

Clarion The Edge

* With option for one night at Tromso Ice Domes
Cost
| | |
| --- | --- |
| $4,920 | Per person (based on four travelers/two rooms) |
| $6,375 | Per person (based on two travelers/double occupancy) |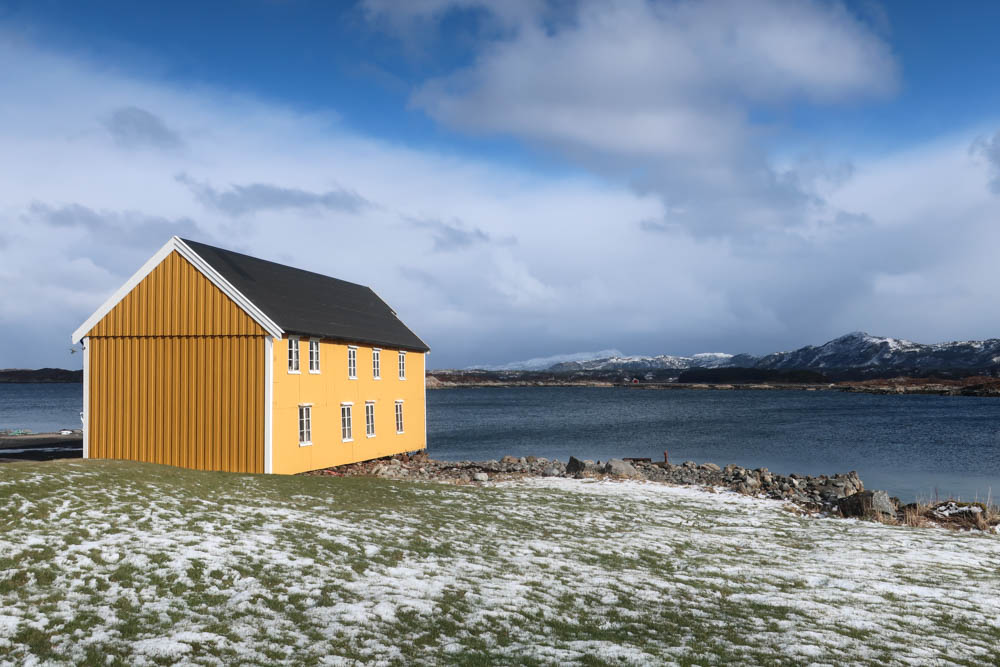 Oslo, Bergen & the Fjords
(5 Days)
Oslo, Bergen, Sognefjord
Essence of Norway
(7 Days)
Oslo, Bergen, Sognefjord, Geirangerfjord, Alesund
Cities & Fjords
(9 Days)
Oslo, Bergen & Sognefjord, Alesund & Geirangerfjord, Trondheim & Oppdal
Insider Norway
(9 Days)
Alesund, Norangsfjorden, Geirangerfjord, Atlantic Road, Oppdal, Trondheim
Journey Through Norway
(10 Days)
Oslo, Alesund & Geirangerfjord, Tromso, Lofoten Islands
Design, Architecture & Nature of Norway
(9 Days)
Oslo, Alesund & Atlantic Road, Norangsfjorden, Geirangerfjord, Storfjorden
Fjords in Depth
(7 Days)
Oslo, Bergen, Sognefjord, Solvorn, Norangsfjorden, Geirangerfjord, Alesund
Alesund & Geirangerfjord
(4 Days)
Highlights of the Lofoten Islands
(4 Days)
Winter & Northern Lights Tour of Norway
(5 Days)
Bergen, Sognefjord, Tromso
Multi-country Tours
Highlights of Scandinavia
(11 Days)
Copenhagen, Stockholm, Oslo, Bergen & the Fjords
Best of Iceland & Norway
(9 Days)
Reykjavik & environs, South Iceland, Oslo, Bergen & fjords
Best of Scandinavia & Iceland
(14 Days)
Copenhagen, Stockholm, Oslo, Bergen & Sognefjord, Reykjavik & Blue Lagoon, Golden Circle, South Iceland
Active & Wellness Tour of Iceland & Norway
(12 Days)
Blue Lagoon, Husafell & Langjokull Glacier, South Iceland, Reykjavik , Oslo, Bergen & Sognefjord
What a spectacular destination Norway is! The guides, the vehicles, the quaint hotels – absolutely loved the trip. Thanks, Artisans of Leisure!
~ M.M., New York, NY
We loved our winter Norway trip! We especially enjoyed dog sledding in the beautiful countryside, browsing Christmas markets and exploring historic neighborhoods in Trondheim.
~ C.Y., London, UK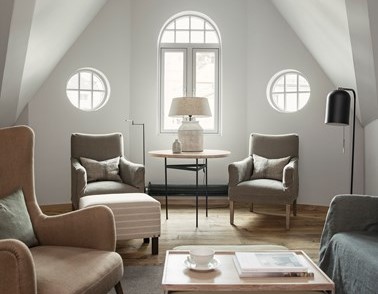 Recommended by:
Departures
Conde Nast Traveler
The New York Times
Wall Street Journal
Travel + Leisure
Town & Country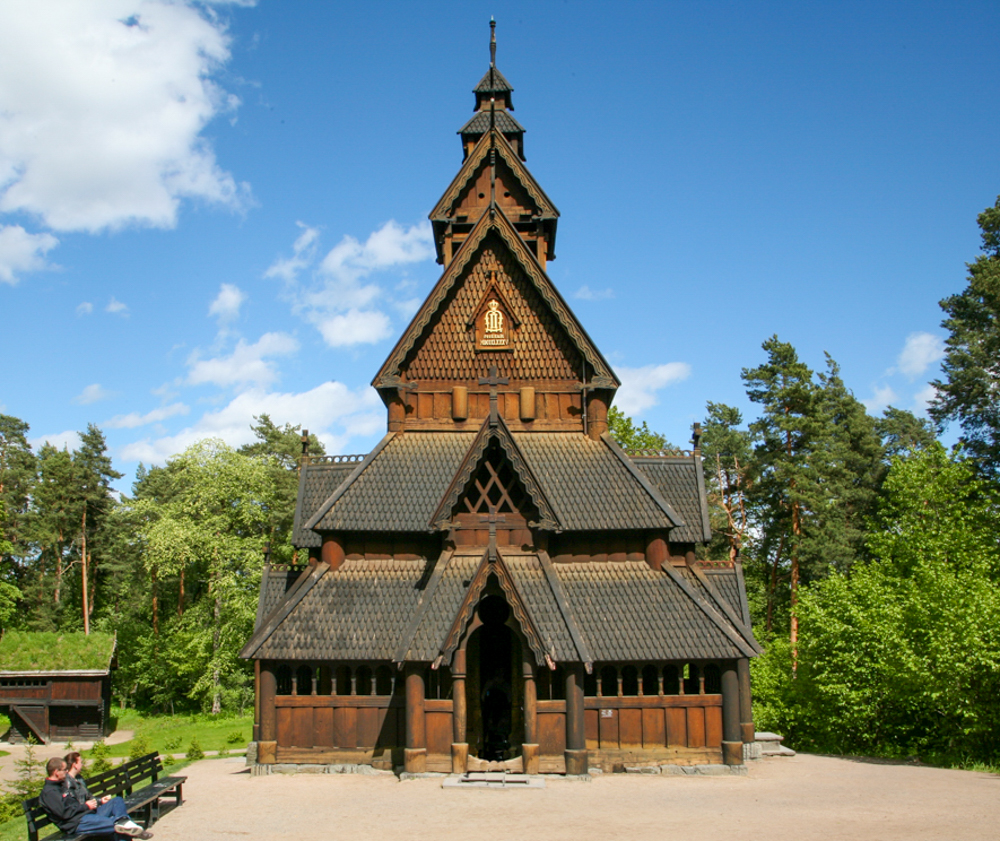 Just Back: An Active Luxury Tour of Iceland & Norway
Unique Hotels in Sweden, Norway, Finland & Iceland
Alesund: An Art Nouveau Jewel in Norway