Oslo, Bergen & the Fjords
(5 Days)
Oslo, Bergen, Sognefjord
Essence of Norway
(7 Days)
Oslo, Bergen, Sognefjord, Geirangerfjord, Alesund
Cities & Fjords
(9 Days)
Oslo, Bergen & Sognefjord, Alesund & Geirangerfjord, Trondheim & Oppdal
Insider Norway
(9 Days)
Alesund, Norangsfjorden, Geirangerfjord, Atlantic Road, Oppdal, Trondheim
Journey Through Norway
(10 Days)
Oslo, Alesund & Geirangerfjord, Tromso, Lofoten Islands
Design, Architecture & Nature of Norway
(9 Days)
Oslo, Alesund & Atlantic Road, Norangsfjorden, Geirangerfjord, Storfjorden
Fjords in Depth
(7 Days)
Oslo, Bergen, Sognefjord, Solvorn, Norangsfjorden, Geirangerfjord, Alesund
Alesund & Geirangerfjord
(4 Days)
Highlights of the Lofoten Islands
(4 Days)
Winter & Northern Lights Tour of Norway
(5 Days)
Bergen, Sognefjord, Tromso
Multi-country Tours
Highlights of Scandinavia
(11 Days)
Copenhagen, Stockholm, Oslo, Bergen & the Fjords
Best of Iceland & Norway
(9 Days)
Reykjavik & environs, South Iceland, Oslo, Bergen & fjords
Best of Scandinavia & Iceland
(14 Days)
Copenhagen, Stockholm, Oslo, Bergen & Sognefjord, Reykjavik & Blue Lagoon, Golden Circle, South Iceland
Active & Wellness Tour of Iceland & Norway
(12 Days)
Blue Lagoon, Husafell & Langjokull Glacier, South Iceland, Reykjavik , Oslo, Bergen & Sognefjord
Highlights of the Lofoten Islands
(4 Days - Departs Daily on a Private Basis)

This private tour offers our more adventurous travelers the opportunity to explore the Lofoten Islands, a spectacular landscape of dramatic stone mountains and rocky coastlines surrounded by the Norwegian Sea.
Stay three nights in a boutique hotel composed of rorbuer (traditional waterfront cabins). During touring with a private guide, visit fishing villages, meet local artisans, see contemporary art at the KaviarFactory, and learn about local history at Lofotr Viking Museum, a reconstructed Viking longhouse. Also enjoy outdoor activities according to your interests, such as scenic hikes, a crab safari aboard a RIB boat, sea kayaking and a boat cruise to Trollfjord in search of sea eagles.
This private Norway tour can be further customized with additional time or destinations in Norway or neighboring countries, such as Sweden and Denmark. Contact one of our Scandinavia specialists to start planning.
Itinerary Overview
Day 1
Arrive Lofoten Islands


Private arrival transfer to hotel for 3 nights

Day 2
Lofoten Islands


Private touring of local villages and scenic landscapes

Day 3
Lofoten Islands


Private touring and activities

Day 4
Depart Lofoten Islands
Private airport transfer
Hotels
| | |
| --- | --- |
| Lofoten Islands (Svolvaer): | Nusfjord Arctic Resort, Nyvagar Hotel or Svinoya Rorbuer |
Cost
| | |
| --- | --- |
| $4,320 | Per person (based on four travelers/two rooms) |
| $5,925 | Per person (based on two travelers/double occupancy) |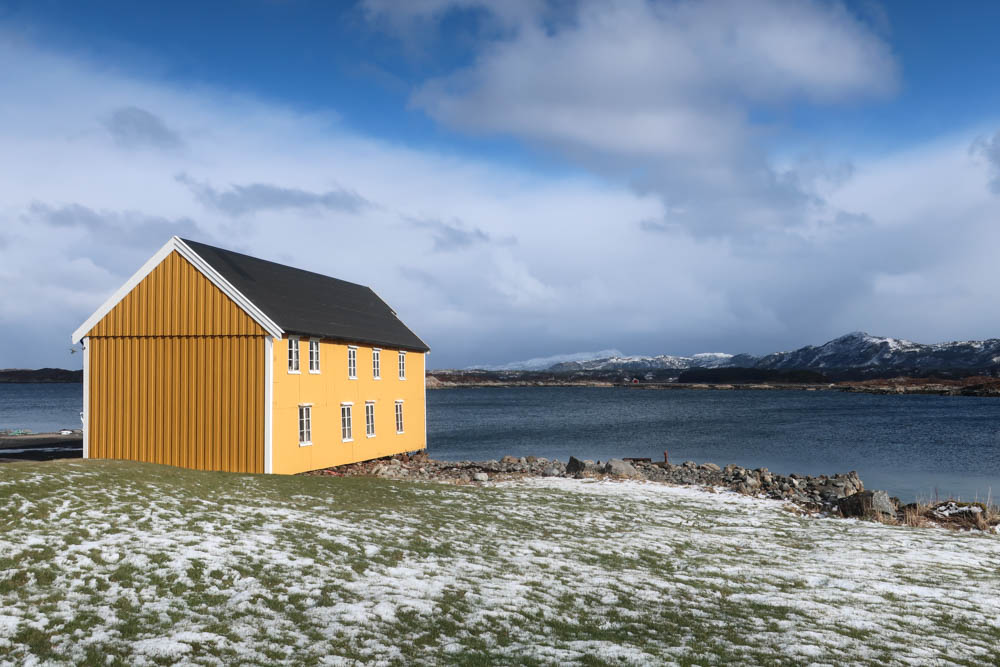 Oslo, Bergen & the Fjords
(5 Days)
Oslo, Bergen, Sognefjord
Essence of Norway
(7 Days)
Oslo, Bergen, Sognefjord, Geirangerfjord, Alesund
Cities & Fjords
(9 Days)
Oslo, Bergen & Sognefjord, Alesund & Geirangerfjord, Trondheim & Oppdal
Insider Norway
(9 Days)
Alesund, Norangsfjorden, Geirangerfjord, Atlantic Road, Oppdal, Trondheim
Journey Through Norway
(10 Days)
Oslo, Alesund & Geirangerfjord, Tromso, Lofoten Islands
Design, Architecture & Nature of Norway
(9 Days)
Oslo, Alesund & Atlantic Road, Norangsfjorden, Geirangerfjord, Storfjorden
Fjords in Depth
(7 Days)
Oslo, Bergen, Sognefjord, Solvorn, Norangsfjorden, Geirangerfjord, Alesund
Alesund & Geirangerfjord
(4 Days)
Highlights of the Lofoten Islands
(4 Days)
Winter & Northern Lights Tour of Norway
(5 Days)
Bergen, Sognefjord, Tromso
Multi-country Tours
Highlights of Scandinavia
(11 Days)
Copenhagen, Stockholm, Oslo, Bergen & the Fjords
Best of Iceland & Norway
(9 Days)
Reykjavik & environs, South Iceland, Oslo, Bergen & fjords
Best of Scandinavia & Iceland
(14 Days)
Copenhagen, Stockholm, Oslo, Bergen & Sognefjord, Reykjavik & Blue Lagoon, Golden Circle, South Iceland
Active & Wellness Tour of Iceland & Norway
(12 Days)
Blue Lagoon, Husafell & Langjokull Glacier, South Iceland, Reykjavik , Oslo, Bergen & Sognefjord
What a spectacular destination Norway is! The guides, the vehicles, the quaint hotels – absolutely loved the trip. Thanks, Artisans of Leisure!
~ M.M., New York, NY
We loved our winter Norway trip! We especially enjoyed dog sledding in the beautiful countryside, browsing Christmas markets and exploring historic neighborhoods in Trondheim.
~ C.Y., London, UK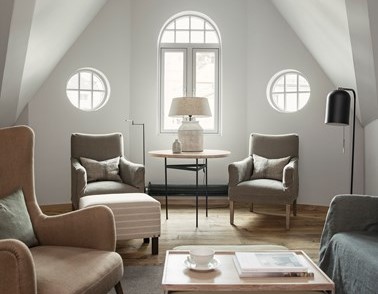 Recommended by:
Departures
Conde Nast Traveler
The New York Times
Wall Street Journal
Travel + Leisure
Town & Country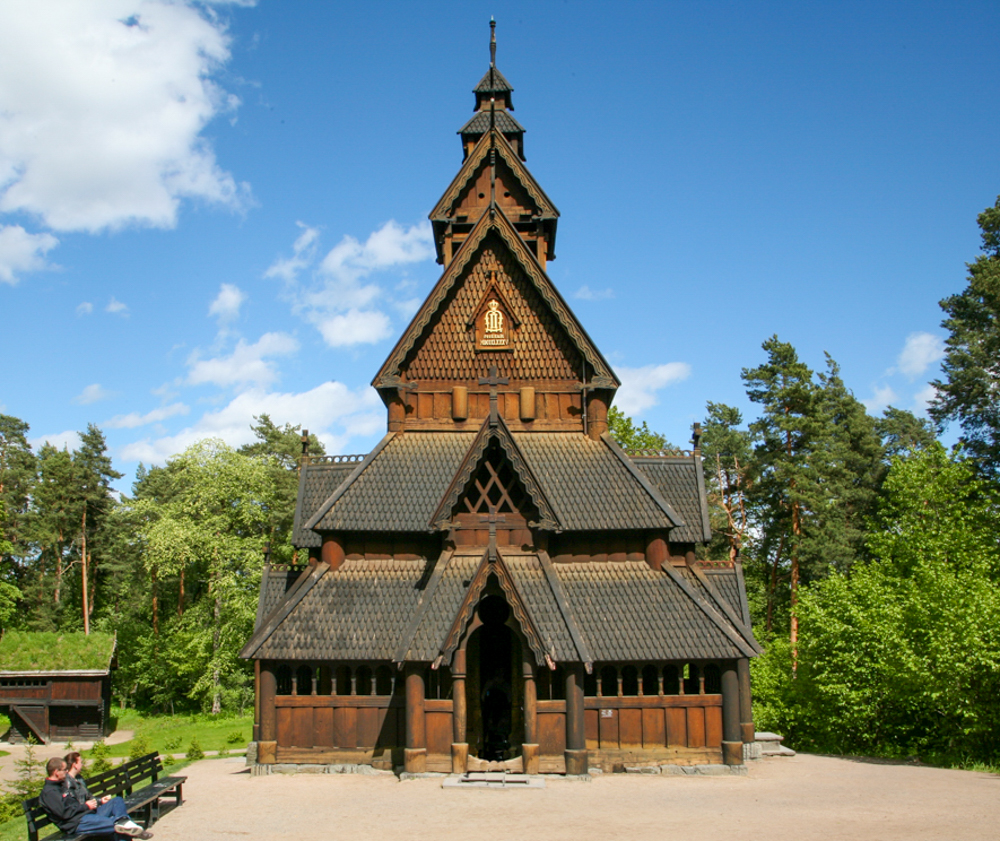 Just Back: An Active Luxury Tour of Iceland & Norway
Unique Hotels in Sweden, Norway, Finland & Iceland
Alesund: An Art Nouveau Jewel in Norway