Introduction to Ireland
(6 days)
Dublin, Ashford Castle
Discover Ireland
(7 days)
Dublin, Killarney, Ashford Castle
Classic Ireland
(8 days)
Dublin, Killarney, Adare or Co. Clare, Ashford Castle
Best of Ireland
(11 days)
Dublin, Ballyfin, Killarney, Adare or Co. Clare, Ashford Castle
Family Tour of Ireland
(9 days)
Dublin, Killarney, Adare or Co. Clare, Ashford Castle
Essence of Ireland
(10 days)
Dublin, Kenmare, Killarney, Adare or Co. Clare, Ashford Castle
Highlights of Ireland & Northern Ireland
(11 days)
Belfast, Dublin, Killarney, Adare or Co. Clare, Ashford Castle
Exclusive Ireland
(8 days)
Dublin, Ashford Castle, Ballyfin
Luxury Golf Tour of Ireland
(9 days)
Dublin, Kildare, Kenmare, Adare, Doonbeg
Culture, Crafts & Cuisine of Ireland
(13 days)
Dublin, Ballyfin, Ballymaloe, Killarney, Adare, Ashford Castle
Journey Through Ireland
(15 days)
Belfast, Dublin, Ballyfin, Kilkenny, Waterford, Ballymaloe, Cork, Kenmare, Killarney, Adare or Co. Clare, Ashford Castle
Multi-country Tours
Dublin, Edinburgh, London
(10 days)
Dublin, Edinburgh, London
Highlights of Ireland & England
(13 days)
Dublin, Killarney, Adare or Co. Clare, Ashford Castle, London
Essence of Scotland, Ireland & England
(13 Days)
Edinburgh, Perthshire (Gleneagles), Dublin, Adare, London
Exclusive Ireland, Scotland & England
(18 days)
Dublin, Killarney, Adare or Co. Clare, Ashford Castle, Edinburgh, Perthshire (Gleneagles), London
Best of Ireland & Scotland
(13 Days)
Dublin, Killarney, Ashford Castle, Edinburgh, Gleneagles
Exclusive Dublin & Ballyfin
(6 Days - Departs Daily on a Private Basis)
Dublin, Ballyfin
This private Ireland tour immerses travelers in the culture and history of Dublin, explores the best of the bucolic countryside in the surrounding region, and includes time at Ballyfin, the most exclusive luxury hotel in Ireland.
During touring with your private guide, see the historic highlights of Dublin, the capital of Ireland and the perfect starting point for an overview of the country's long history. Marvel at the iconic Book of Kells (Artisans of Leisure will arrange fast-track access), and the Long Room in the Old Library at Trinity College, and tour St. Patrick's Cathedral, one of the most important churches in Ireland. Walk in the footsteps of Irish literary giants such as James Joyce and Oscar Wilde in Georgian Dublin, a neighborhood of well-preserved architecture set around leafy St. Stephen's Green. Also enjoy a privately guided tour of the Guinness Storehouse and free time to browse specialty shops, markets and the Creative District. Other options that can be incorporated into Dublin touring include specialty museums, contemporary art galleries, Kilmainham Gaol, distillery tours and the Chester Beatty Library. Upon request, Artisans of Leisure can also arrange private pub crawls, afternoon tea and reservations at Dublin's best restaurants for contemporary Irish cuisine.
One day, enjoy a private excursion to County Wicklow to tour the beautiful gardens at Powerscourt. If desired, also visit Glendalough, a glacial valley with the ruins of an ancient monastery set among lakes. While there, you might like to visit historic Avoca Mill, where some of Ireland's finest and most colorful textiles have been produced for centuries.
Continue to Ballyfin, one of Europe's most spectacular country hotels. Enjoy a private excursion in the Slieve Bloom Mountains (with the option for hiking), a private excursion to the charming town of Kilkenny or a visit to Birr Castle, renowned for its beautiful interiors and grounds. There will also be ample leisure time to enjoy Ballyfin and activities at the hotel.
Upon request, Artisans of Leisure can arrange additional experiences in Ireland, including family activities, genealogical research, hiking, golf, visits to whiskey distilleries, garden tours, decorative arts tours, religious heritage tours, and culinary and crafts lessons.
Itinerary Overview
Day 1

Arrive Dublin
Private arrival transfer to hotel for 3 nights

Day 2

Dublin
Full-day private city tour

Day 3

Dublin, Powerscourt & County Wicklow

Full-day private excursion
Day 4

Dublin – Ballyfin
Private transfer to hotel for 2 nights

Day 5

Ballyfin

Private half-day excursion

Day 6

Depart Dublin

Private airport transfer
Hotels
| | |
| --- | --- |
| Dublin: | The Merrion Hotel |
| Co. Laois: | Ballyfin |
Cost
| | |
| --- | --- |
| $8,920 | Per person (double occupancy) |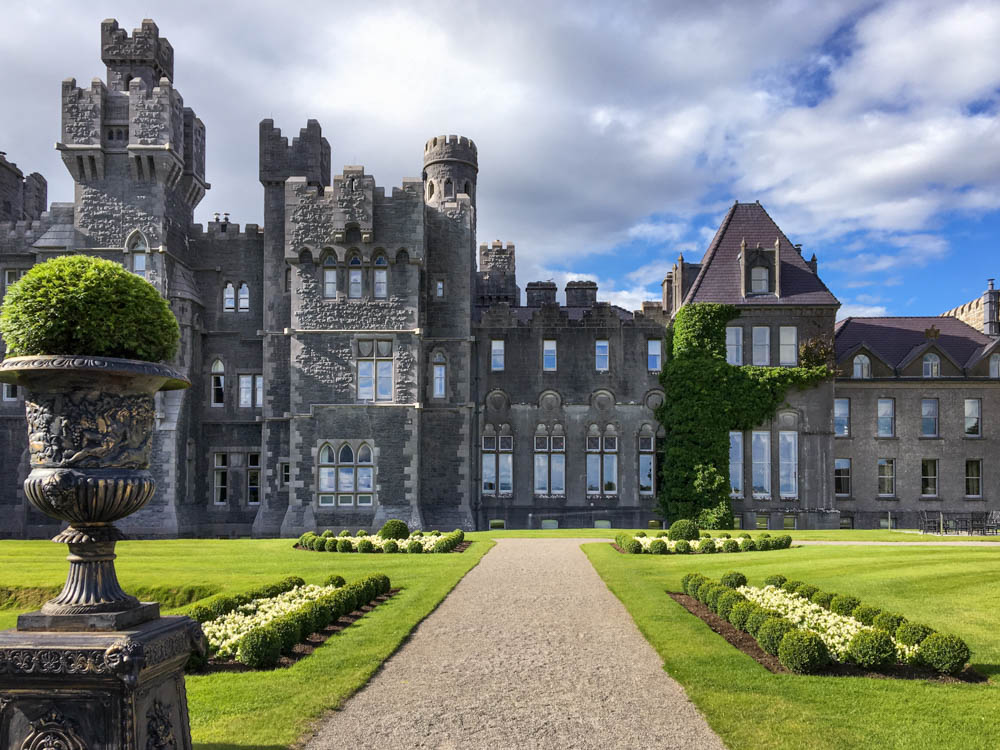 Introduction to Ireland
(6 days)
Dublin, Ashford Castle
Discover Ireland
(7 days)
Dublin, Killarney, Ashford Castle
Classic Ireland
(8 days)
Dublin, Killarney, Adare or Co. Clare, Ashford Castle
Best of Ireland
(11 days)
Dublin, Ballyfin, Killarney, Adare or Co. Clare, Ashford Castle
Family Tour of Ireland
(9 days)
Dublin, Killarney, Adare or Co. Clare, Ashford Castle
Essence of Ireland
(10 days)
Dublin, Kenmare, Killarney, Adare or Co. Clare, Ashford Castle
Highlights of Ireland & Northern Ireland
(11 days)
Belfast, Dublin, Killarney, Adare or Co. Clare, Ashford Castle
Exclusive Ireland
(8 days)
Dublin, Ashford Castle, Ballyfin
Luxury Golf Tour of Ireland
(9 days)
Dublin, Kildare, Kenmare, Adare, Doonbeg
Culture, Crafts & Cuisine of Ireland
(13 days)
Dublin, Ballyfin, Ballymaloe, Killarney, Adare, Ashford Castle
Journey Through Ireland
(15 days)
Belfast, Dublin, Ballyfin, Kilkenny, Waterford, Ballymaloe, Cork, Kenmare, Killarney, Adare or Co. Clare, Ashford Castle
Multi-country Tours
Dublin, Edinburgh, London
(10 days)
Dublin, Edinburgh, London
Highlights of Ireland & England
(13 days)
Dublin, Killarney, Adare or Co. Clare, Ashford Castle, London
Essence of Scotland, Ireland & England
(13 Days)
Edinburgh, Perthshire (Gleneagles), Dublin, Adare, London
Exclusive Ireland, Scotland & England
(18 days)
Dublin, Killarney, Adare or Co. Clare, Ashford Castle, Edinburgh, Perthshire (Gleneagles), London
Best of Ireland & Scotland
(13 Days)
Dublin, Killarney, Ashford Castle, Edinburgh, Gleneagles
The Ireland trip was another phenomenal experience with Artisans of Leisure. Our guide was exceptional. Your choice of hotels was impeccable.
~ A.D., Hollis, NH
We had a wonderful time in Ireland and Scotland…everything was done first class. You make things so easy and we can count on a wonderful trip, well planned and expertly executed.
~ S.F., Seneca, SC
Ireland was a magical adventure. I enjoyed the combination of the hotels. Our guide was excellent. I appreciate all the efforts you put in to make a busy, interesting itinerary.
~ G.S., Townsend, MA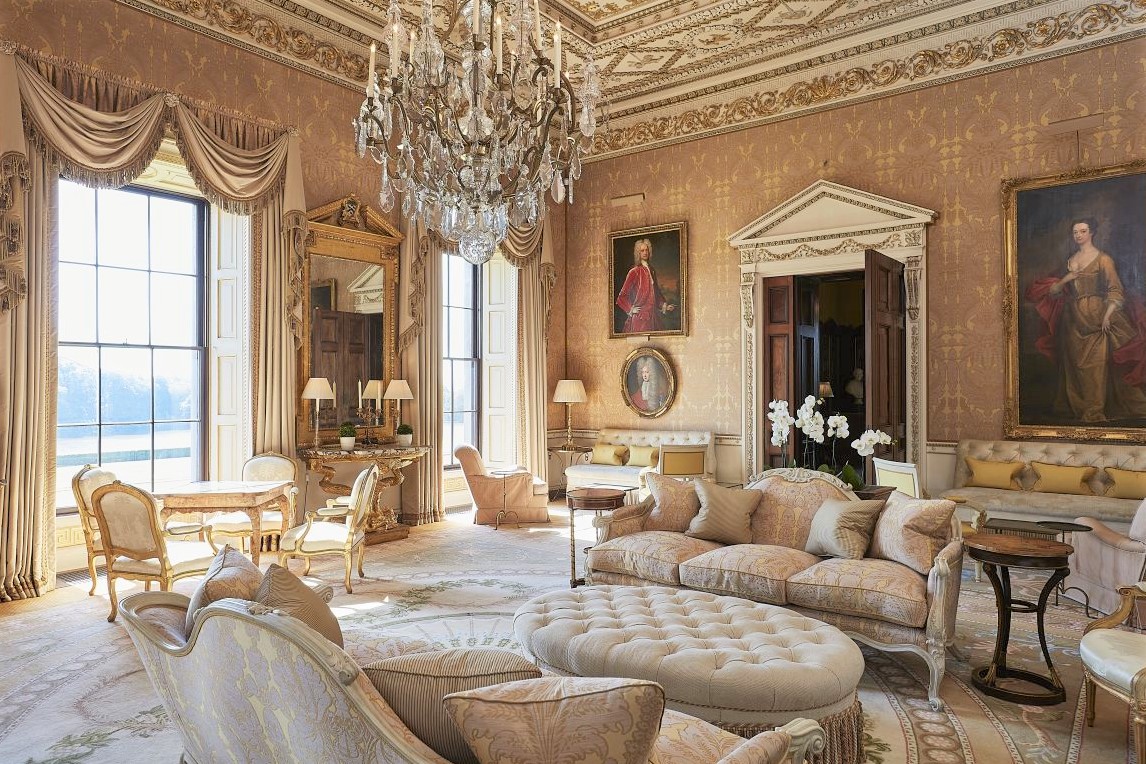 Recommended by:
Departures
Conde Nast Traveler
The New York Times
Wall Street Journal
Travel + Leisure
Town & Country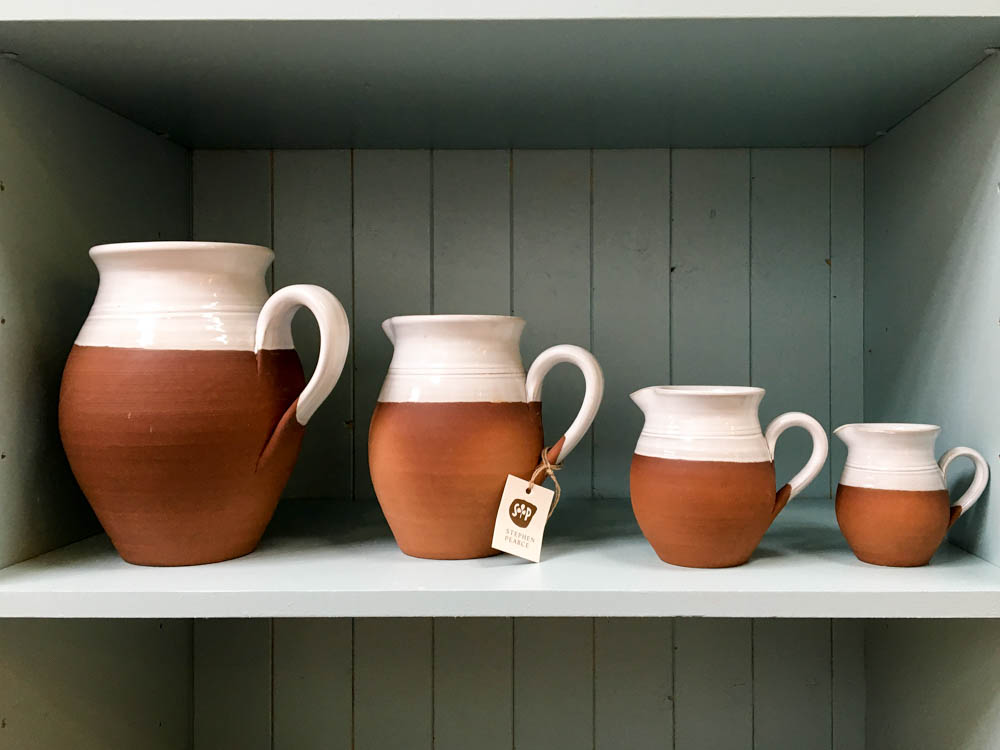 Ashley Isaacs Ganz on the Best of Ireland
Shopping for Traditional Crafts in Ireland
Must Stay: Ballyfin in Ireland
The Burren: A Surprising Irish Landscape