November 1, 2018
Ashley Isaacs Ganz on The Best of Ireland
We asked Artisans of Leisure founder and CEO Ashley Isaacs Ganz to share some favorite experiences in Ireland based on her most recent visit to this beautiful country. Read more about her tour and the best of Ireland.
Q.) Tell us about your trip. Where did you go?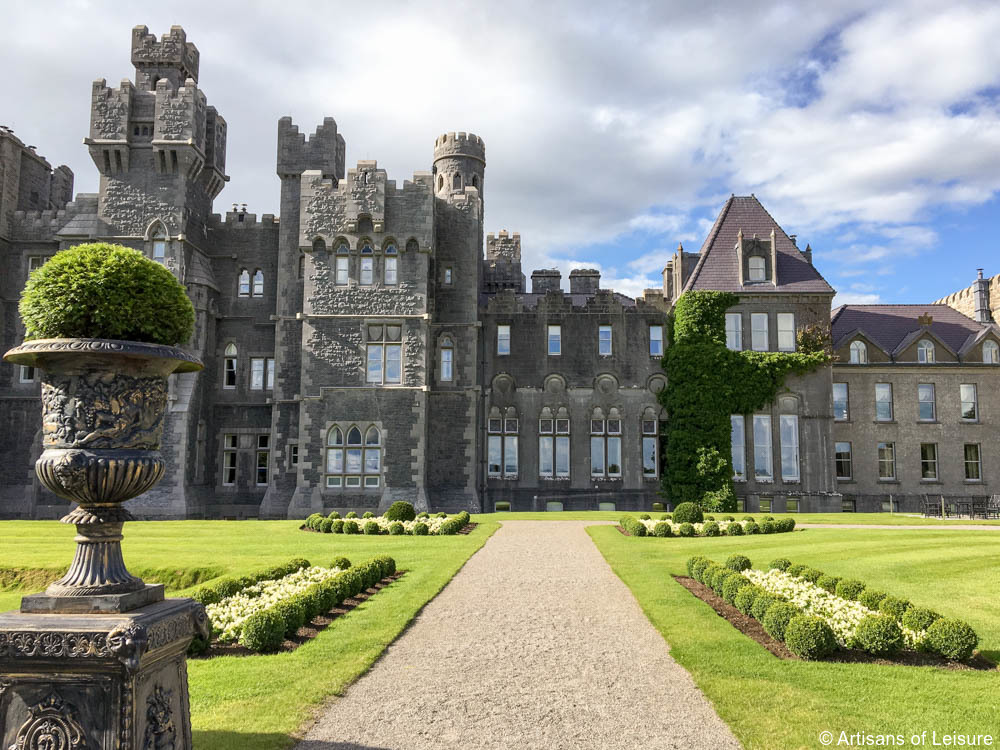 I traveled all over the country, and I also spent some time in Northern Ireland.  I had never been to Belfast before…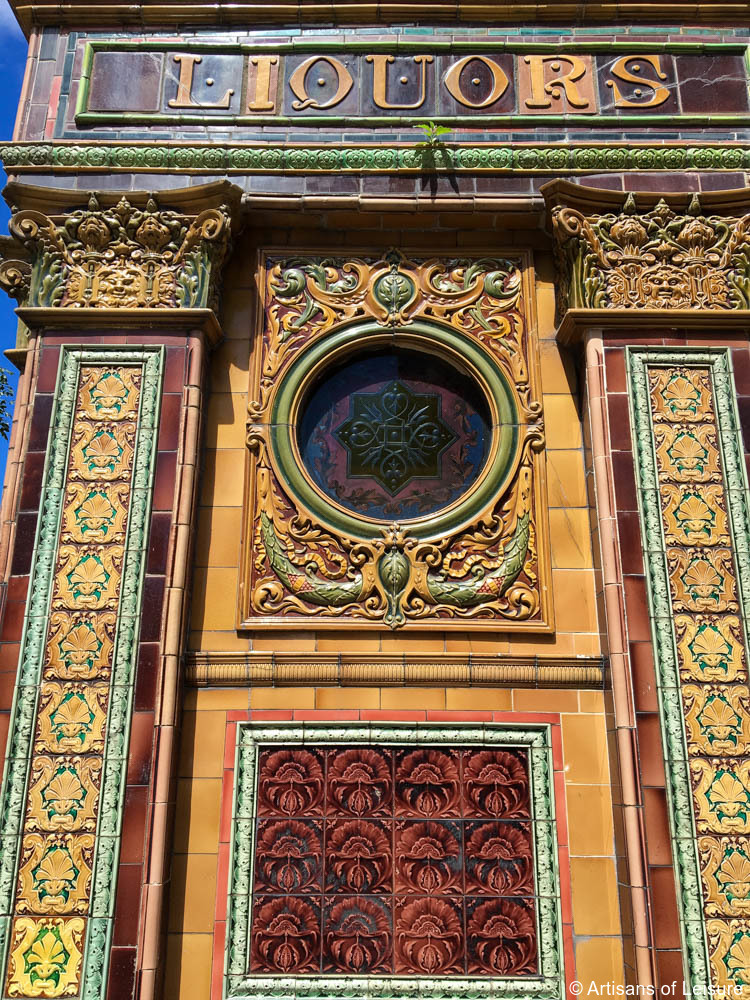 …and I enjoyed exploring the city's highlights, including renowned pubs…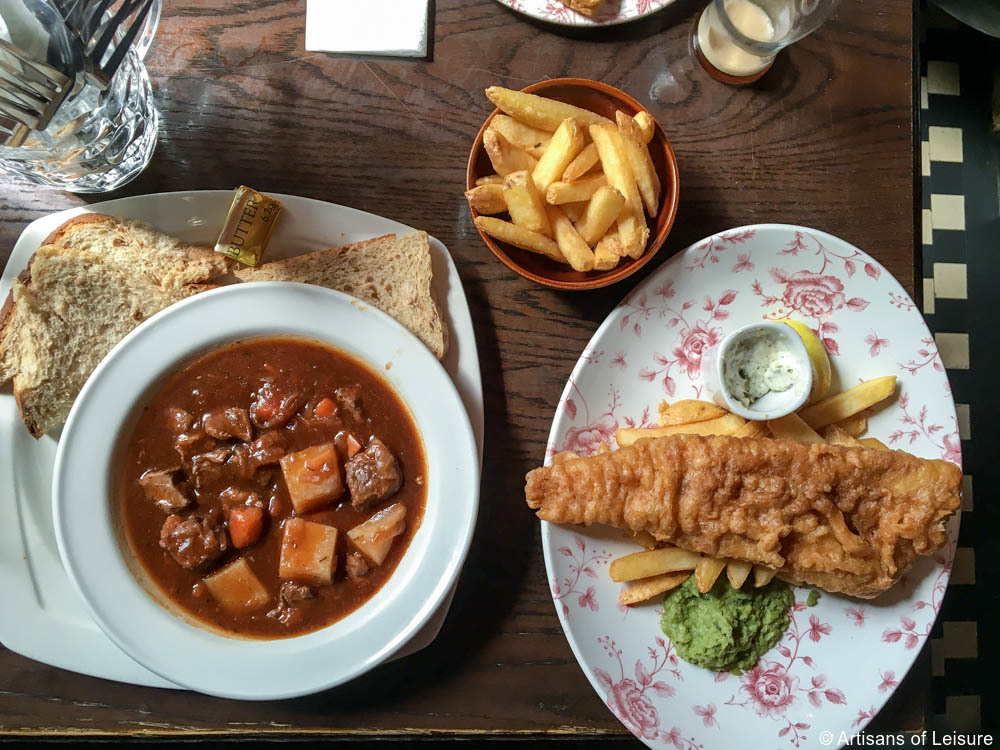 …antiques markets…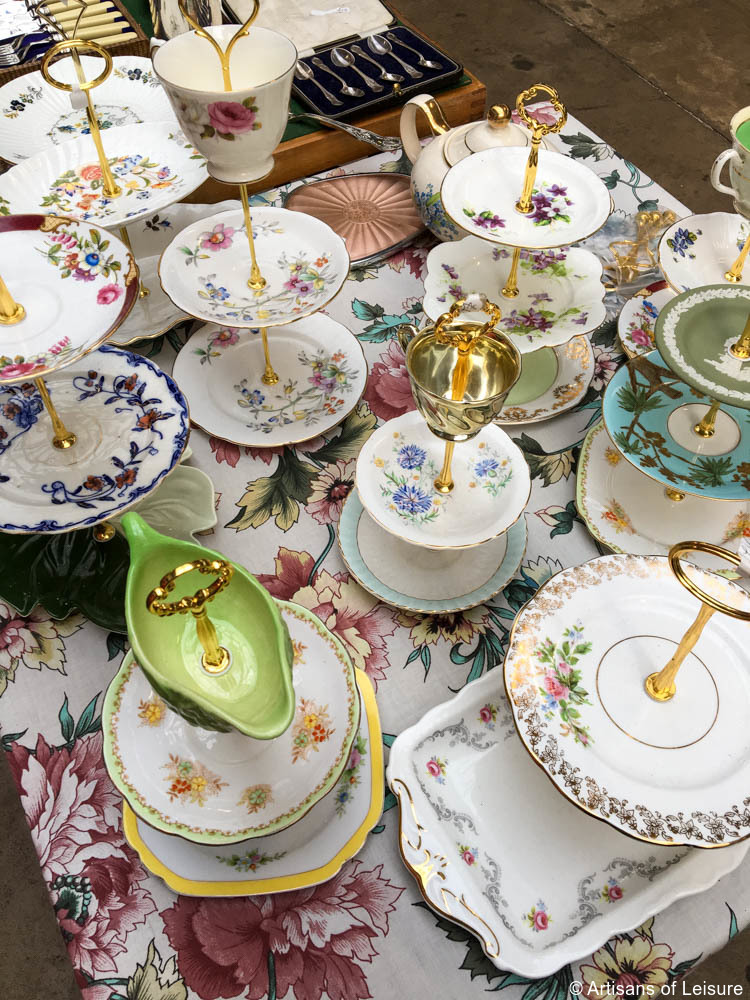 …and taking an excursion to Giant's Causeway, famous for its basalt columns.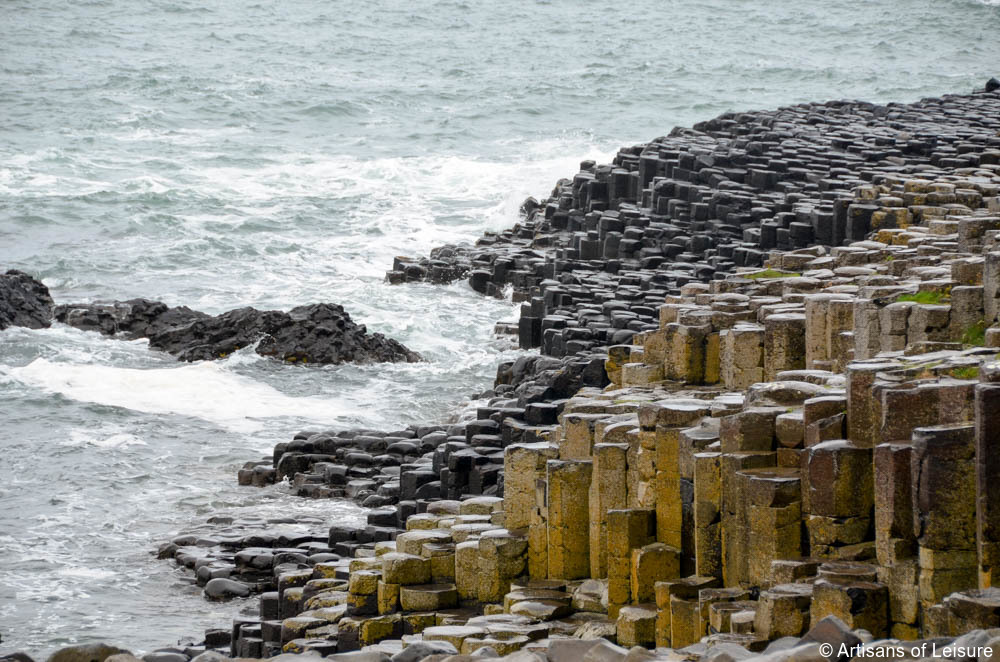 It was fascinating to tour Belfast with a local insider guide who shared his unique insight into the city's complex past.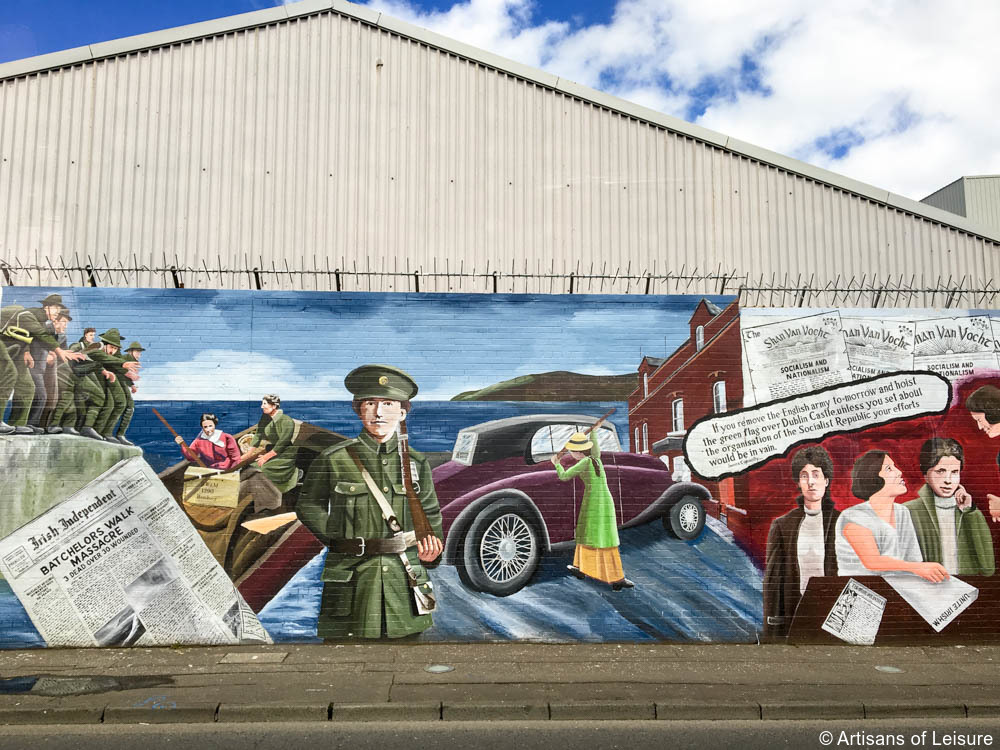 My kids enjoyed contributing to the Peace Wall.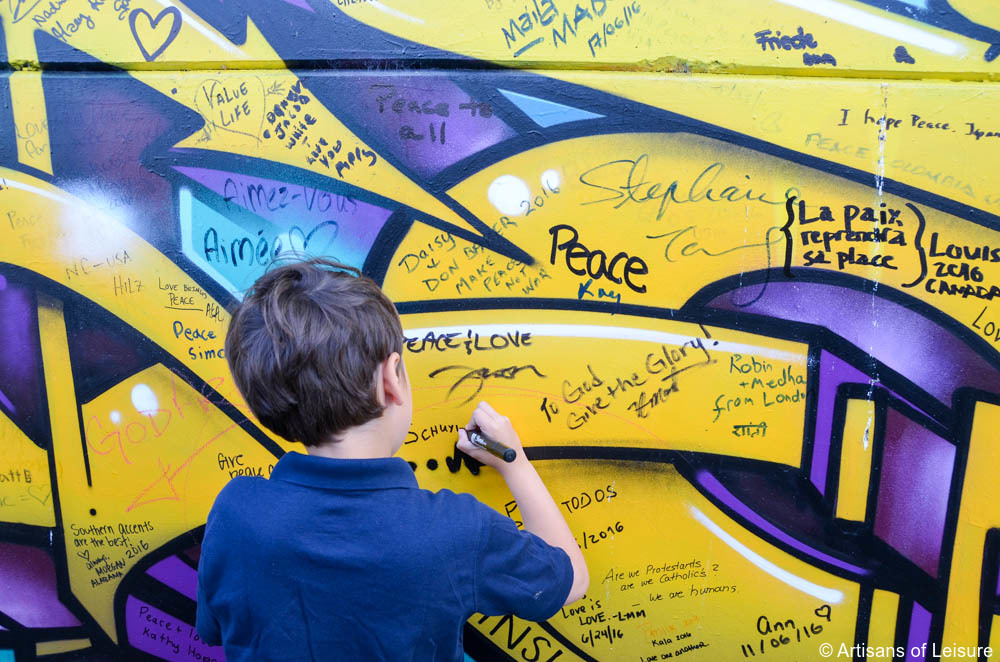 We also visited the Titanic Museum, which is located in the shipyard where the Titanic was built.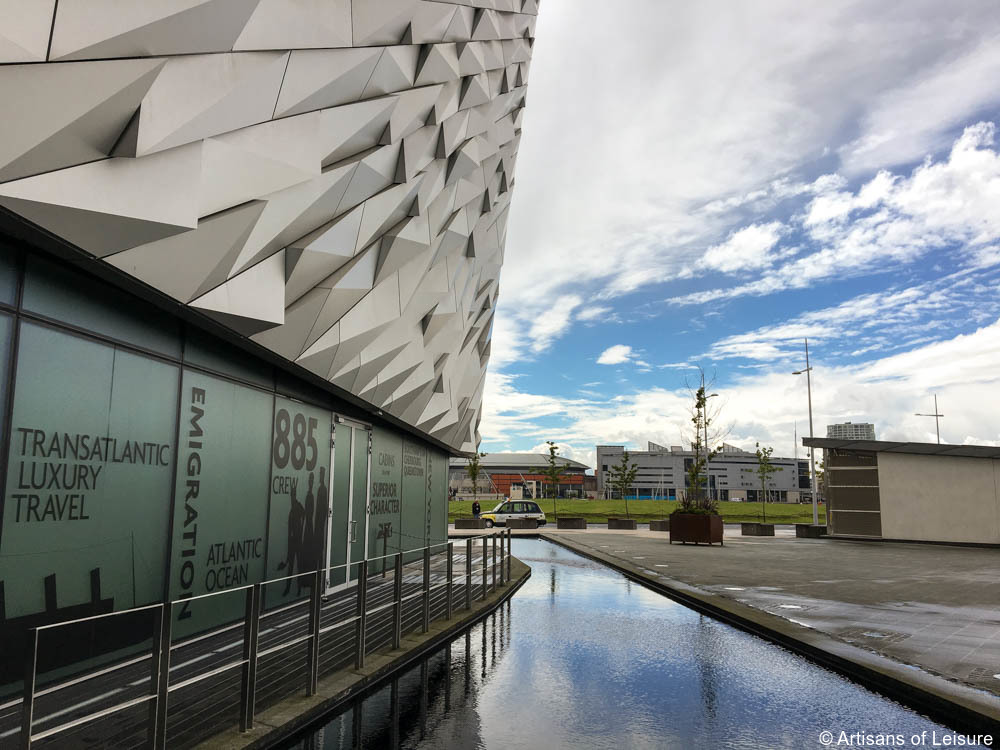 Q.) Where did you go next?
From Belfast, we continued to Dublin.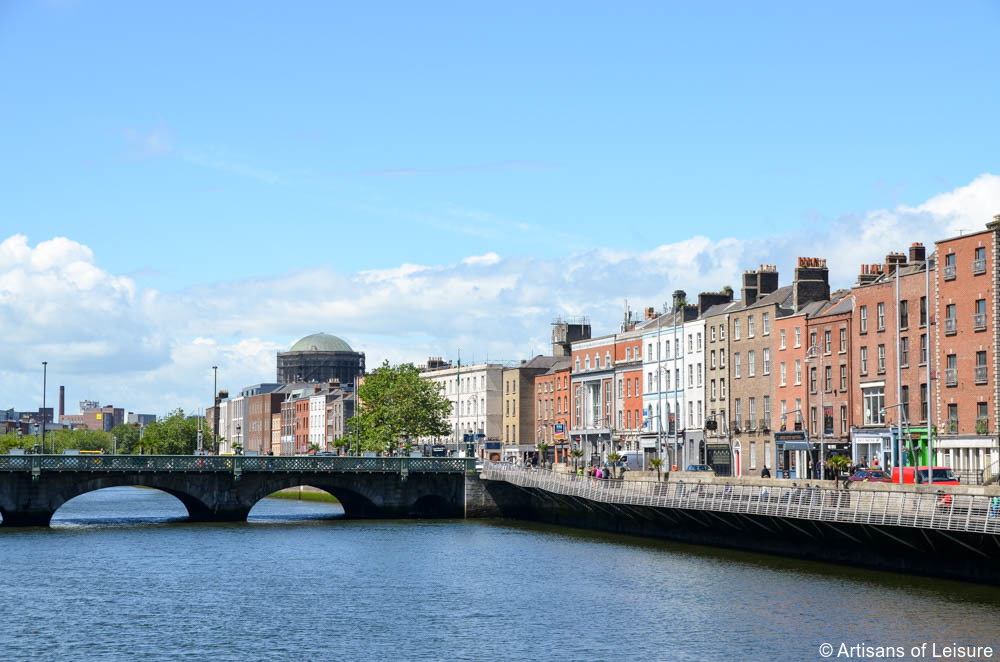 We had a great private tour of the historic district and a behind-the-scenes tour of buildings that are part of Trinity College.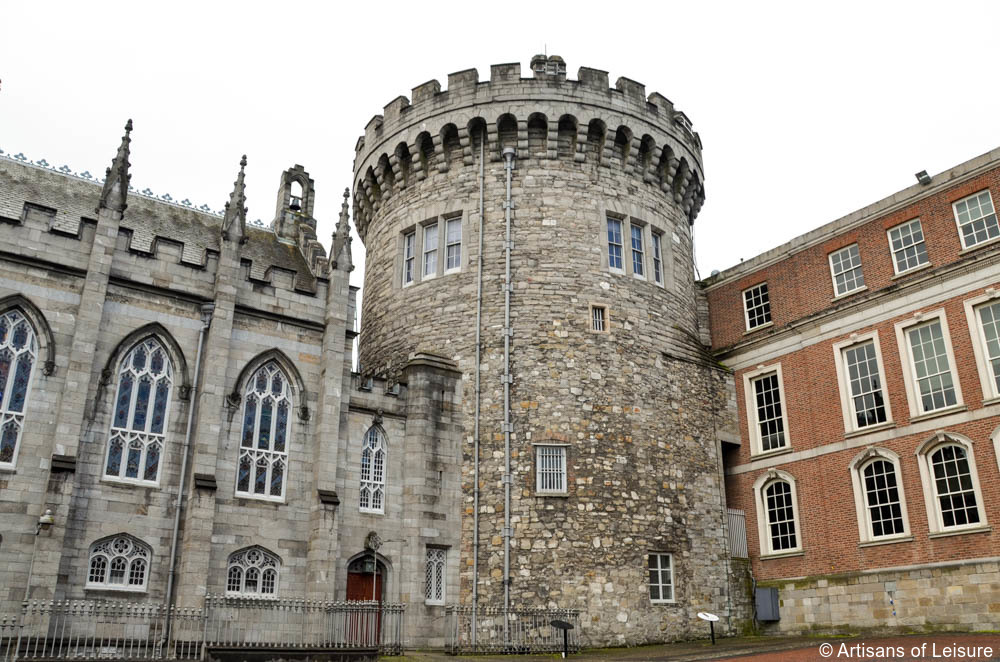 Dublin has many incredible libraries, including the Old Library at Trinity College, where the Book of Kells is located. The Long Room is most impressive.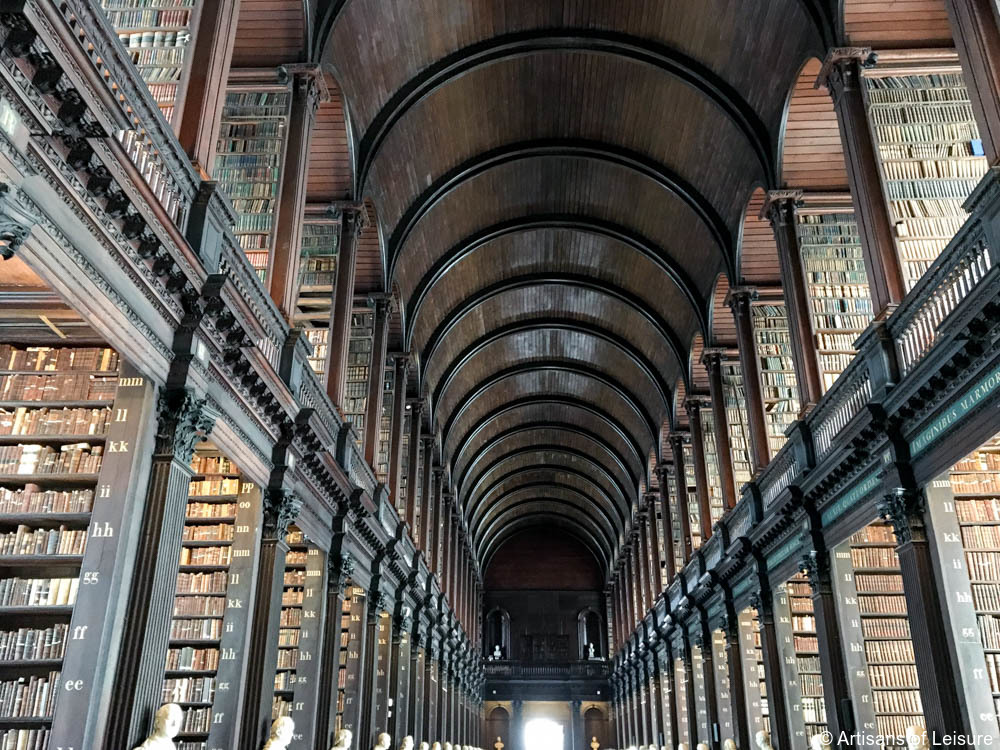 Dublin has great restaurants and shops, and interesting architecture and design.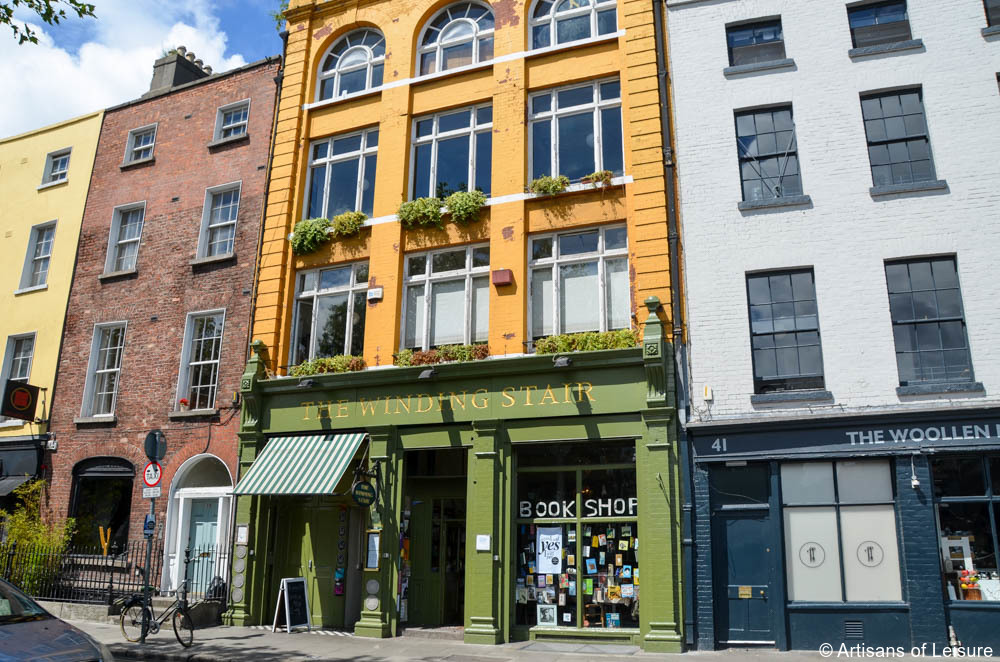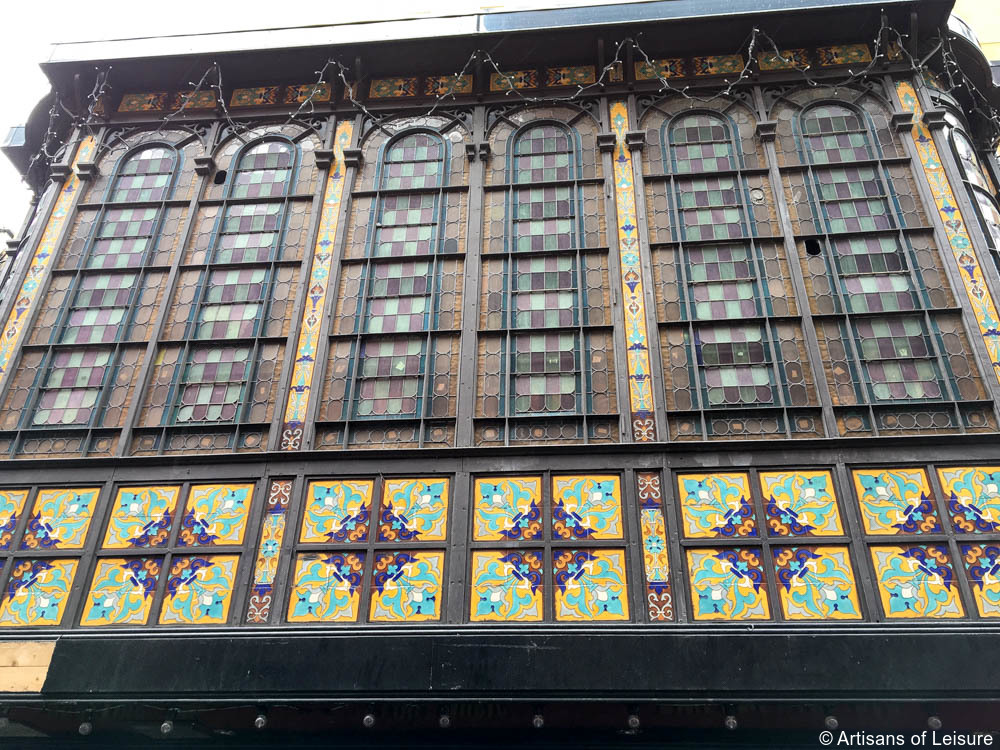 I always enjoy shopping for Irish blankets and other woolen items.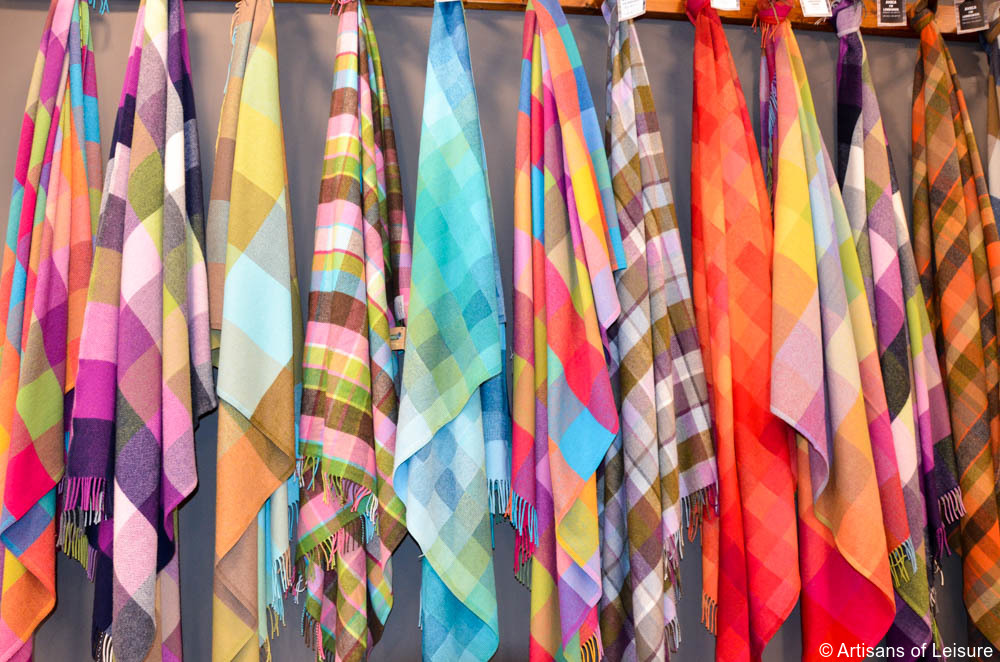 There are beautiful antiques shops throughout the city.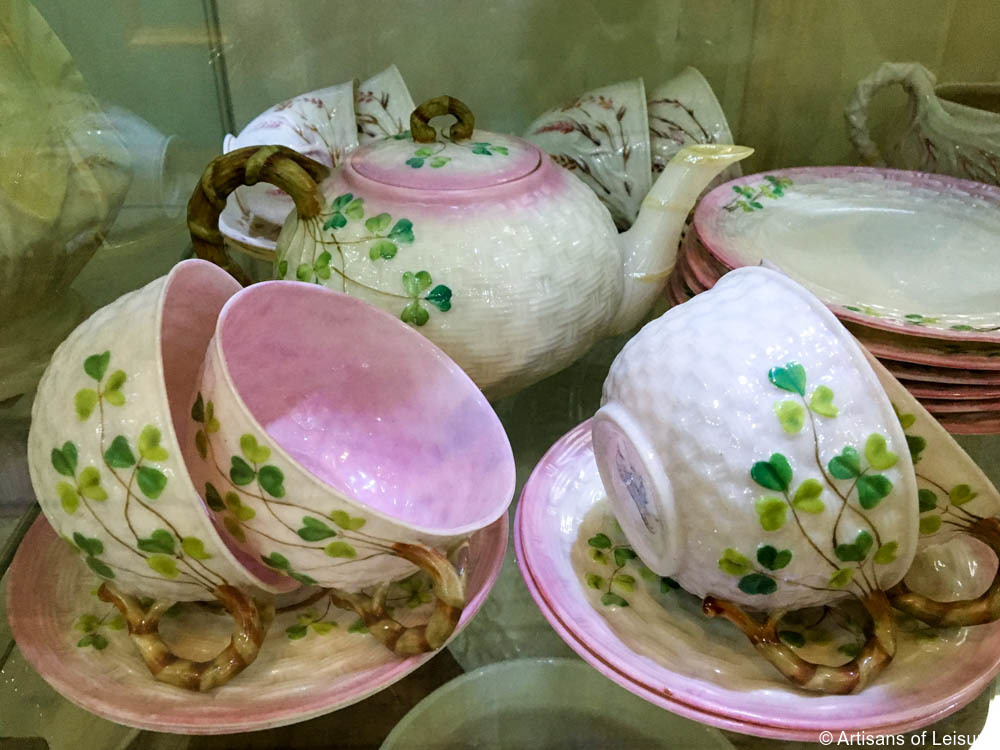 Dublin is known for its Georgian architecture and colorful doors.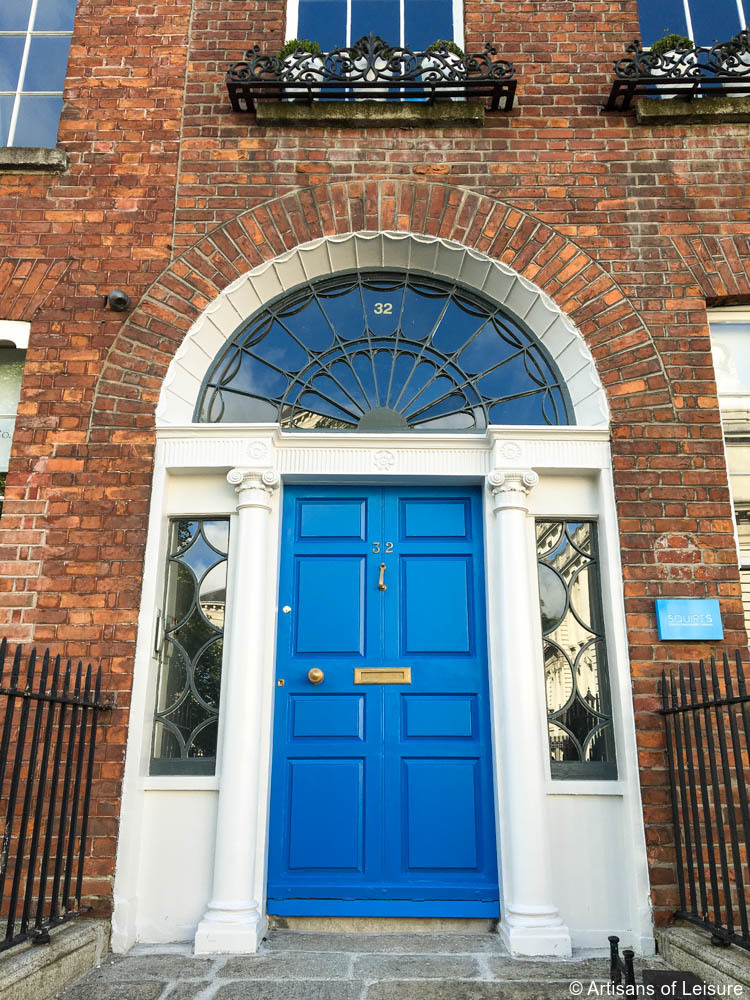 Our preferred luxury hotel in Dublin, The Merrion, is famous for its unique art collection. Some of the corridors are lined with framed collections of beautiful stamps.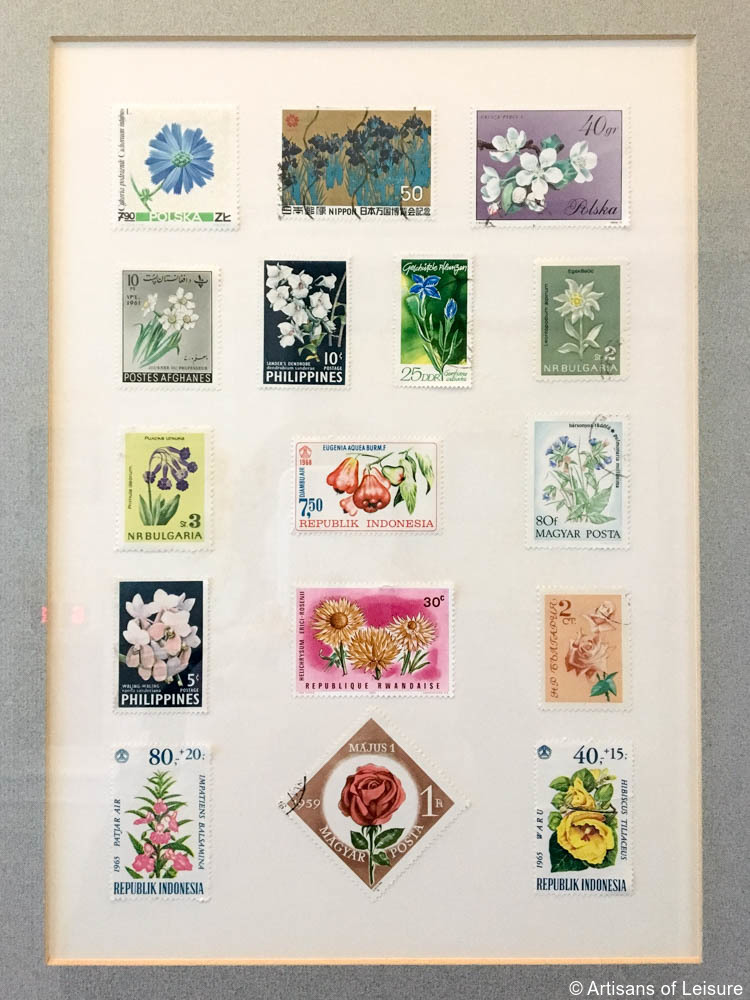 A proper pint at the Guinness Storehouse is always a must when in Dublin.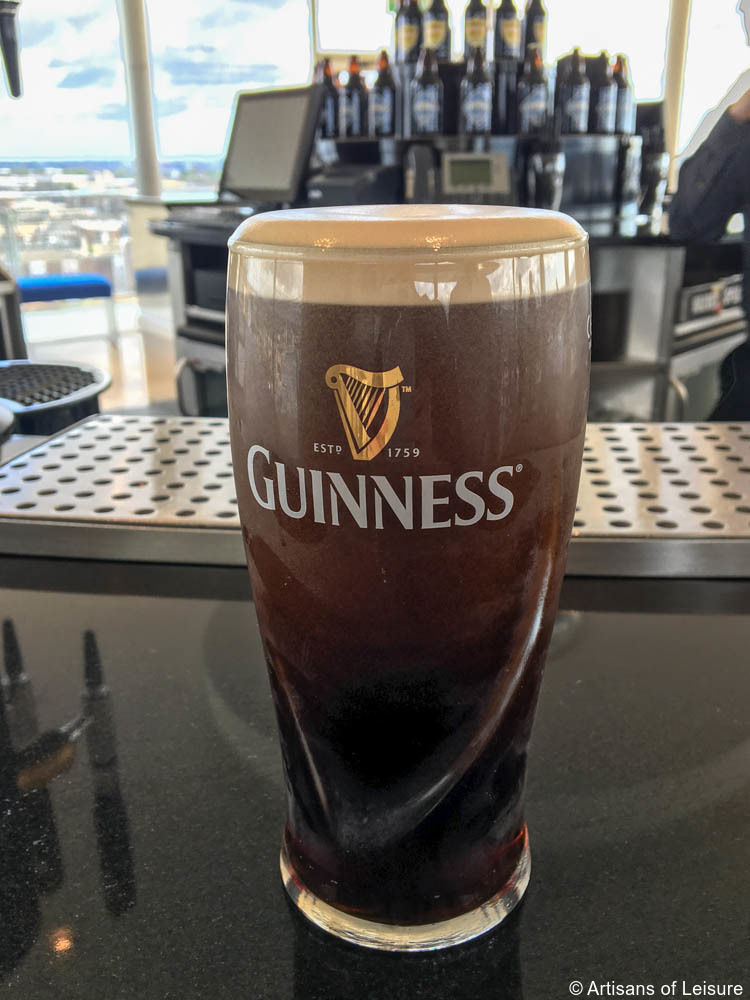 We spent a day in the countryside at Powerscourt Estate to see its famous gardens…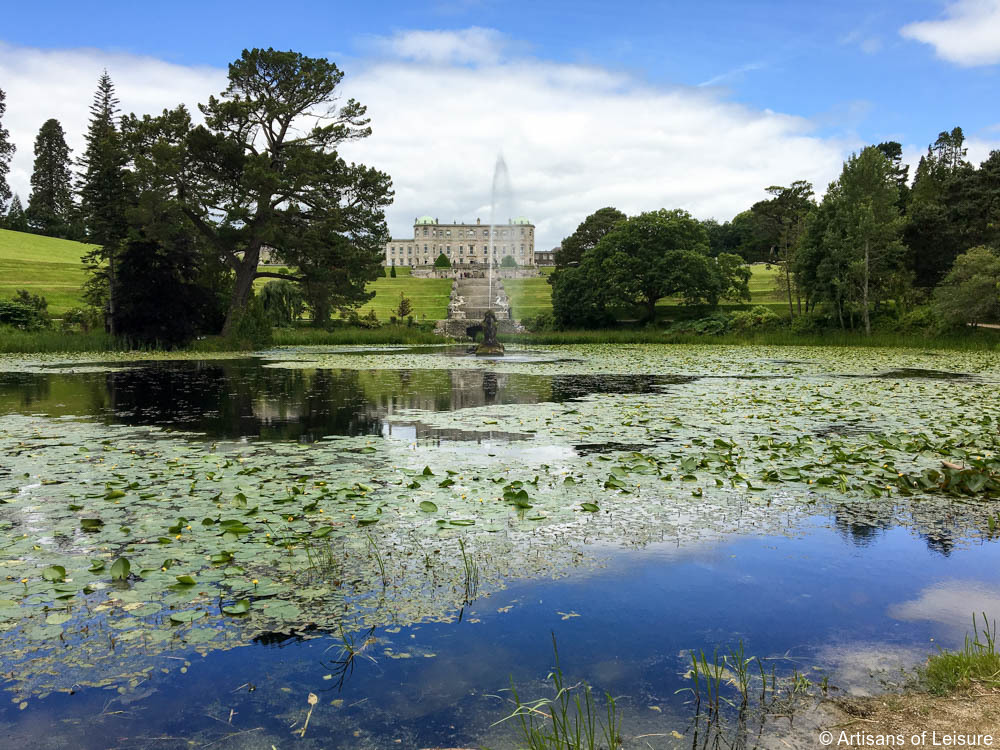 …and traditional Irish crafts shops.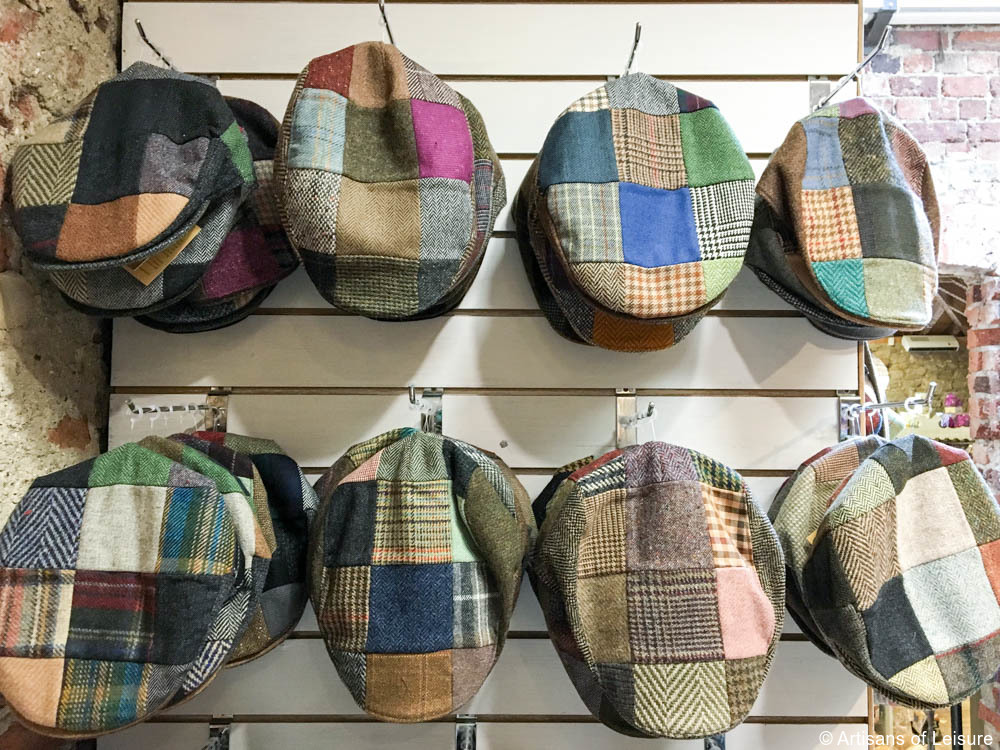 The scenery everywhere in Ireland is spectacular, rain or shine. Such shades of green!
We continued to Ballyfin, my favorite hotel in Ireland–in fact, it's one of my favorite hotels anywhere in the world.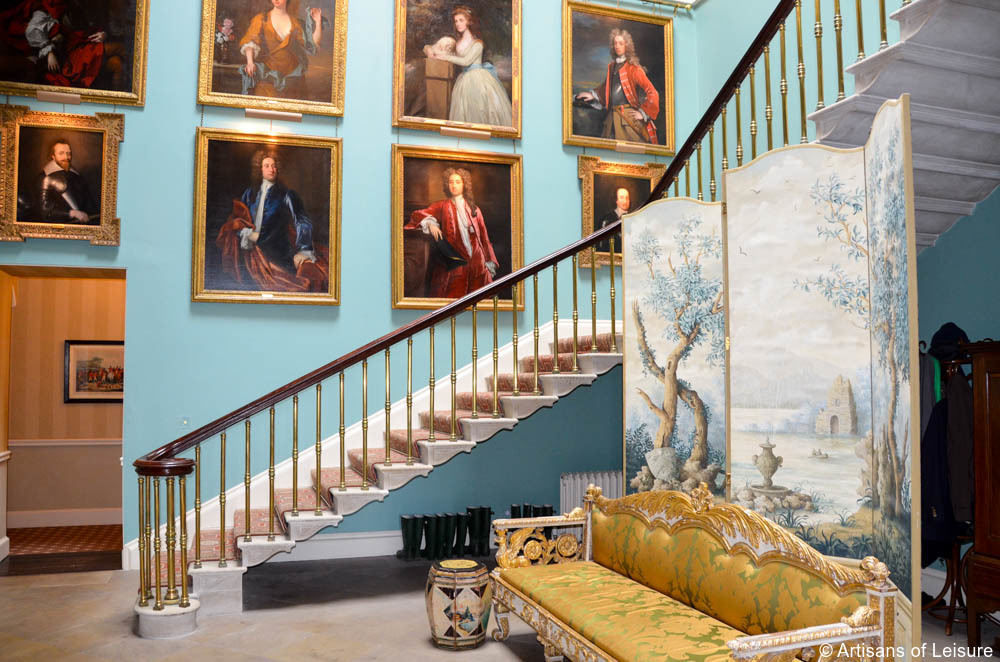 The interiors are stunning.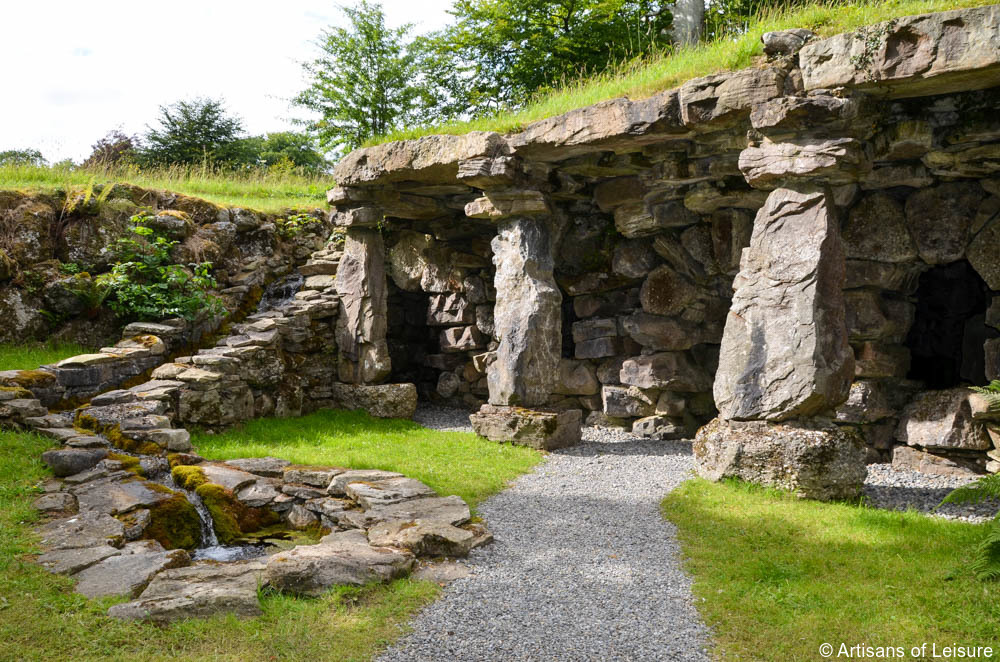 The grounds are extensive.
There are gardens…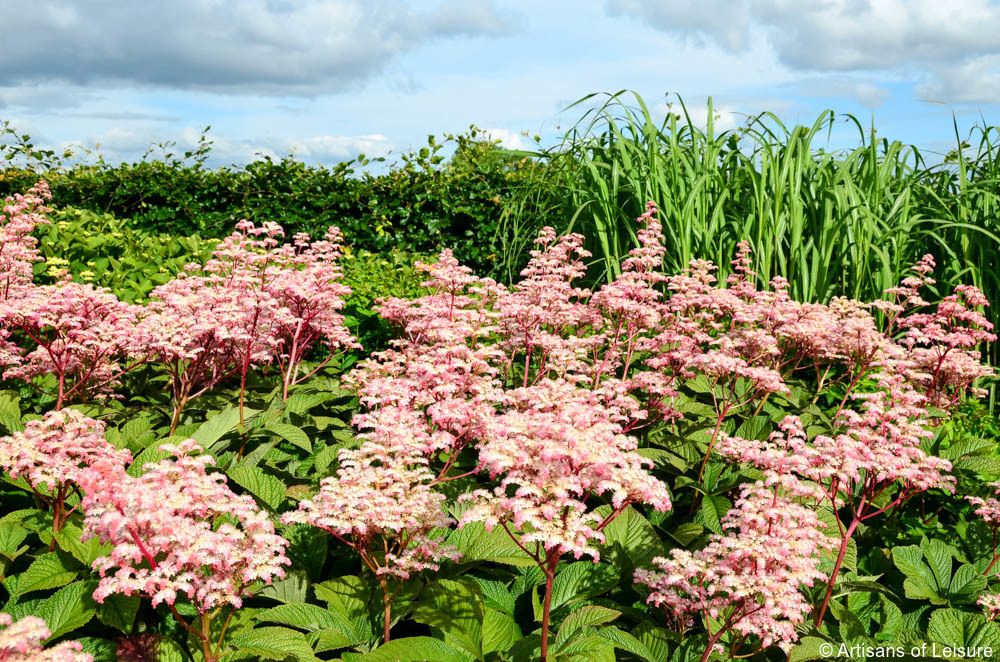 …animals, ruins, grottoes…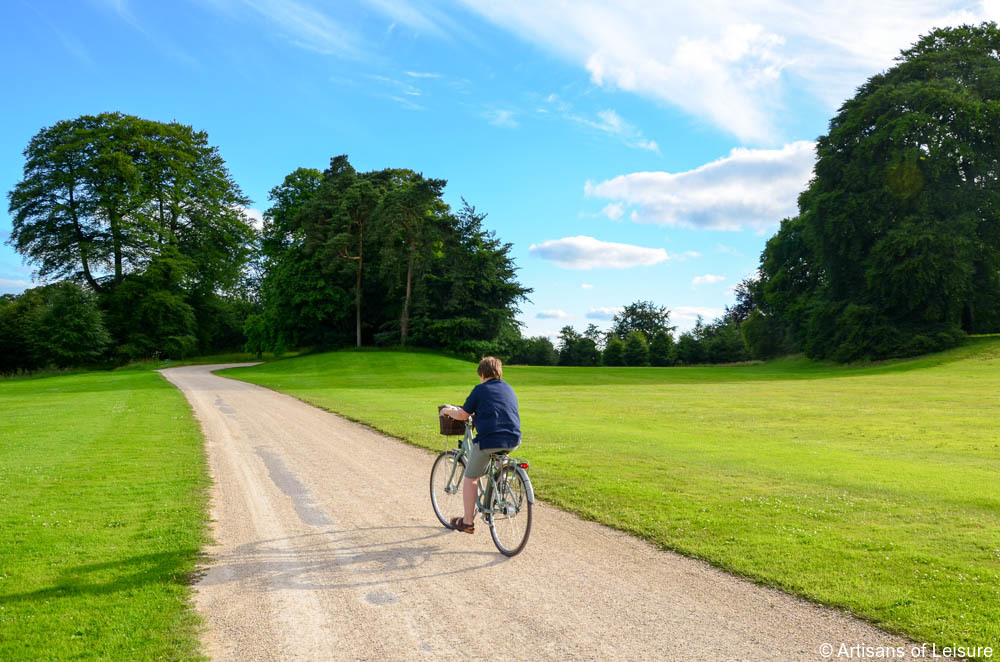 …bike trails and walking paths.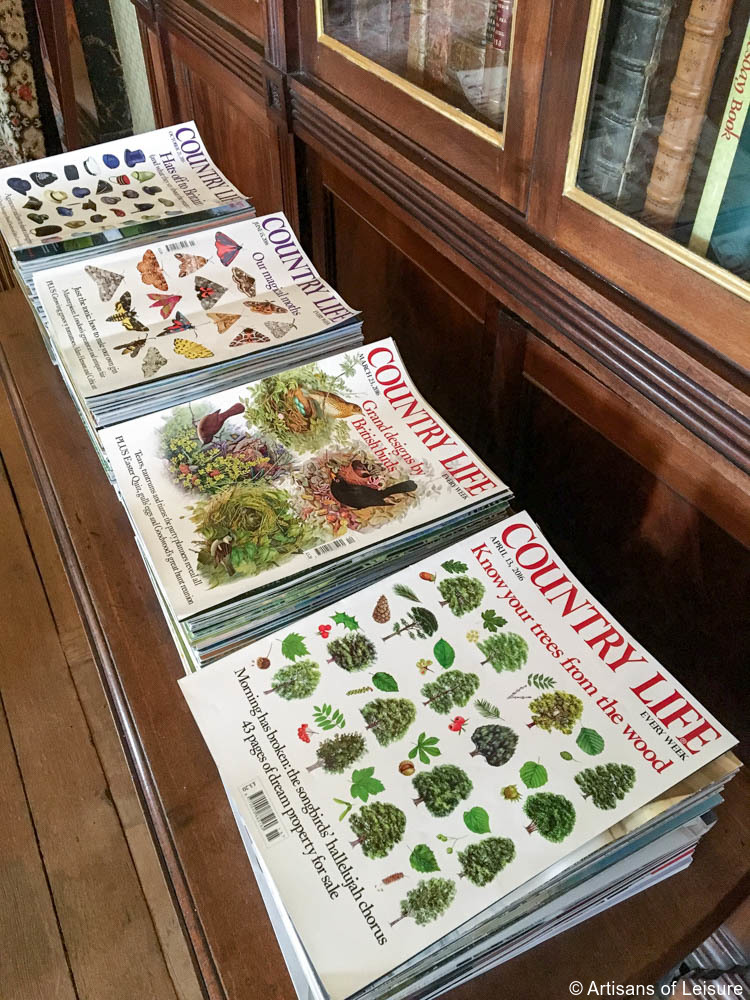 It's the ultimate country estate.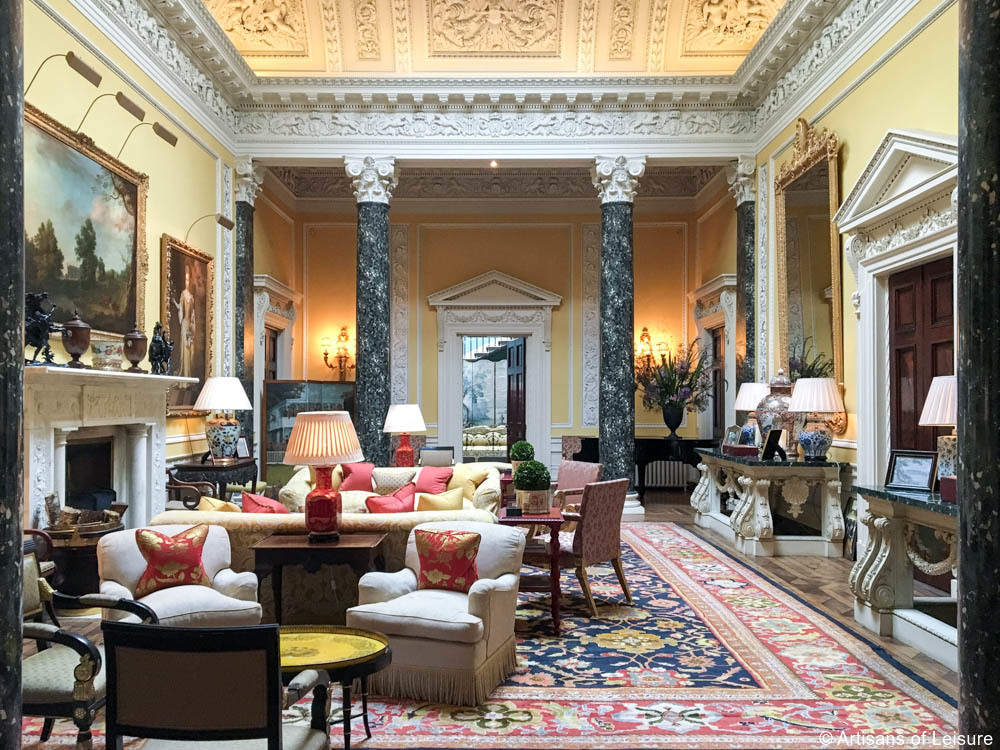 Ballyfin is filled with elegant rooms that are ideal for a drink or pre-dinner hors-d'oeuvres.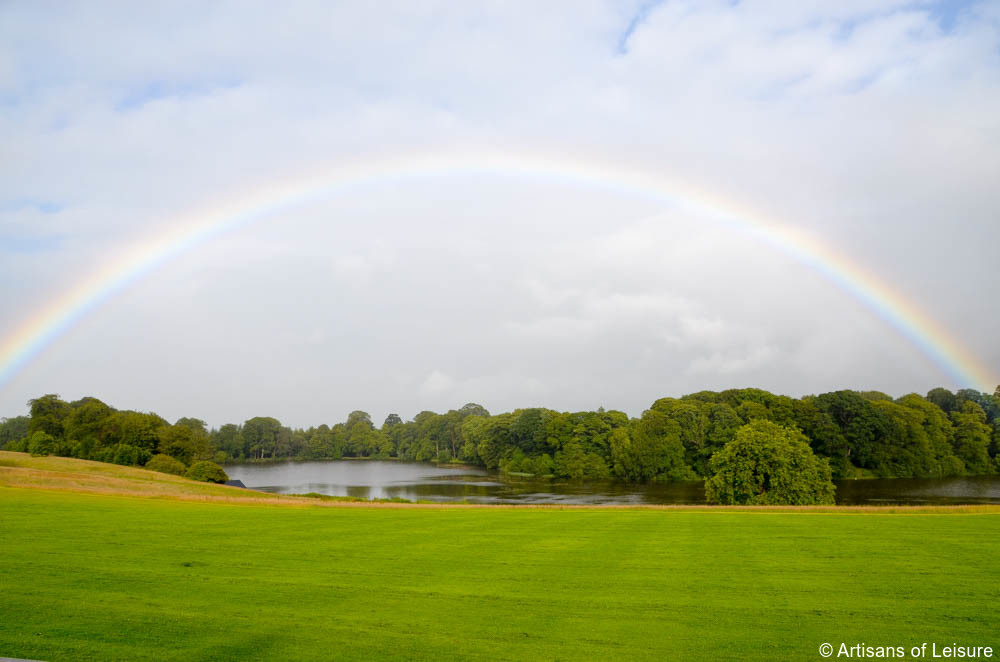 Rainbows are frequently seen in Ireland, hence all of the leprechaun lore!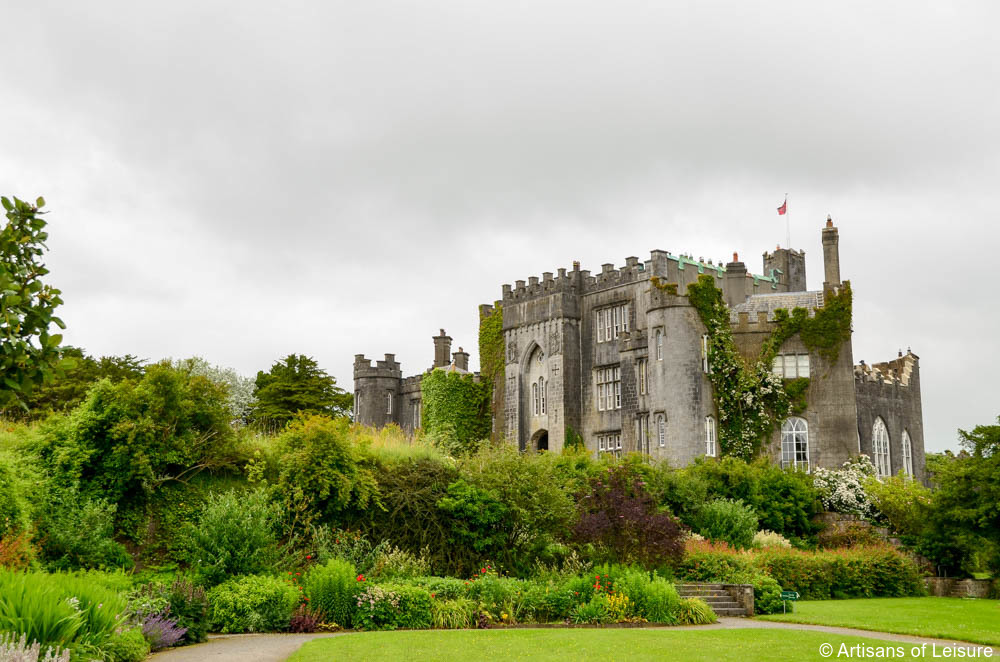 Q.) What were other highlights of your trip?
A major highlight was visiting Birr Castle, which can easily be visited as a day tour from Ballyfin. Birr Castle is a must for anyone interested in gardens, art and interiors, science, Jewish history, castles and Irish history in general.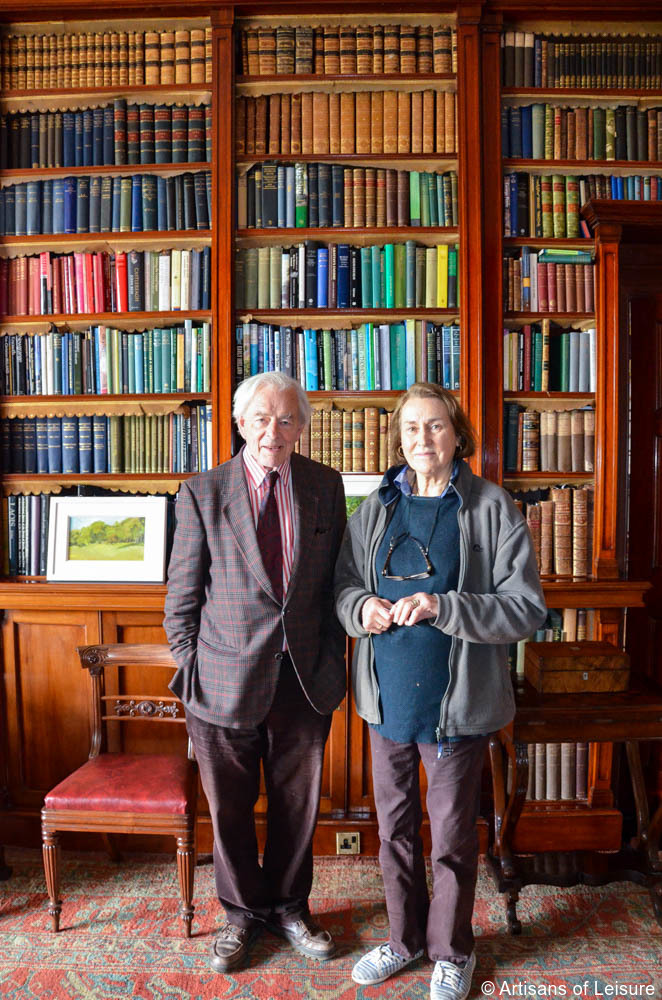 I had an exclusive private tour led by the Earl and Countess of Rosse.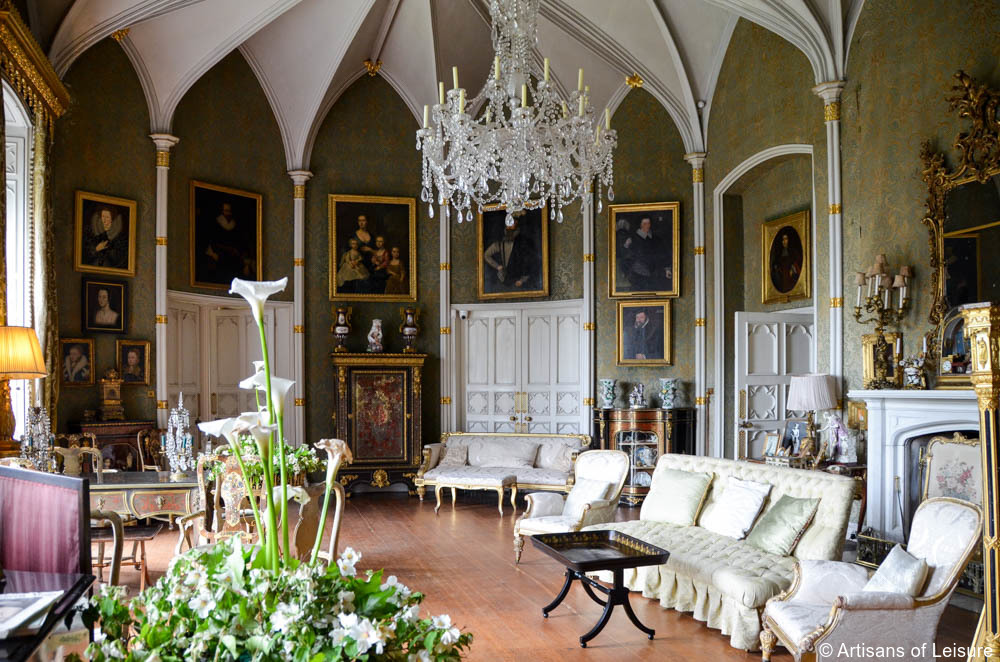 It was an extraordinary experience to spend time with them and learn about the castle's history, their art collections and their gardens.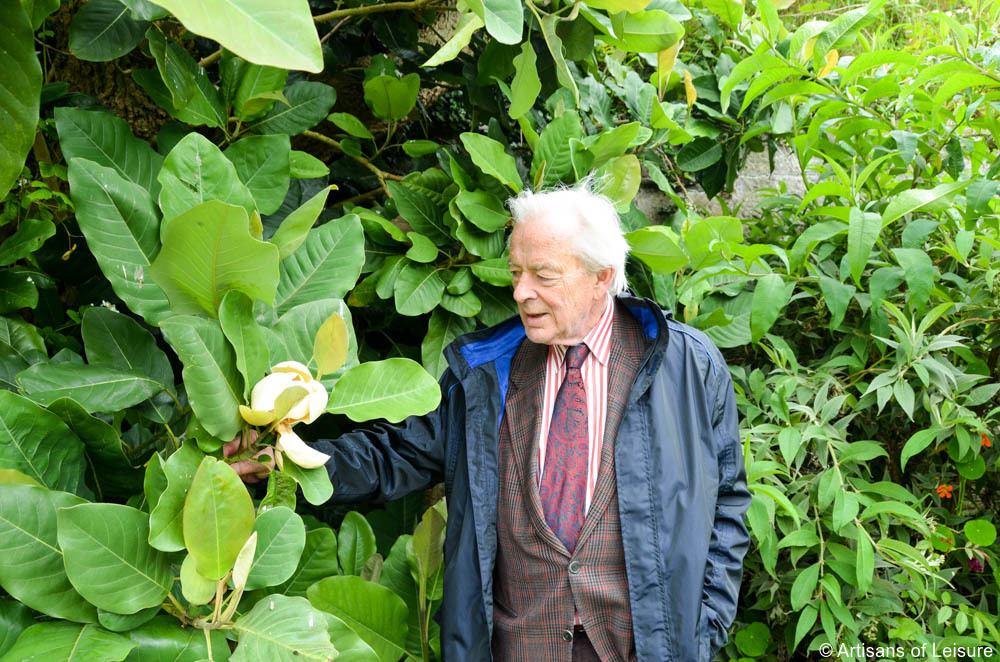 Q.) Where else did you visit?
We continued to Waterford…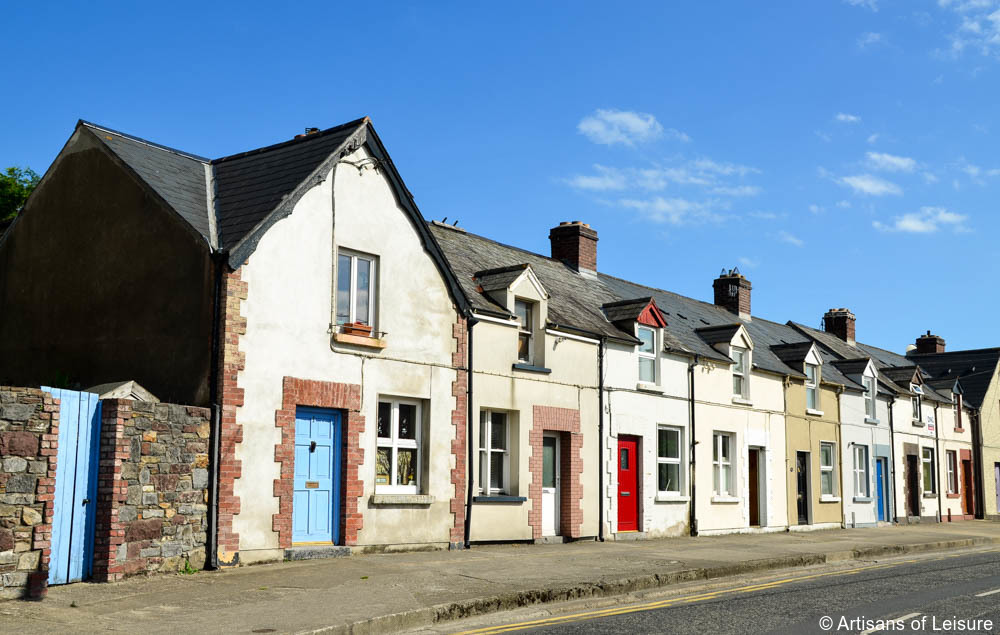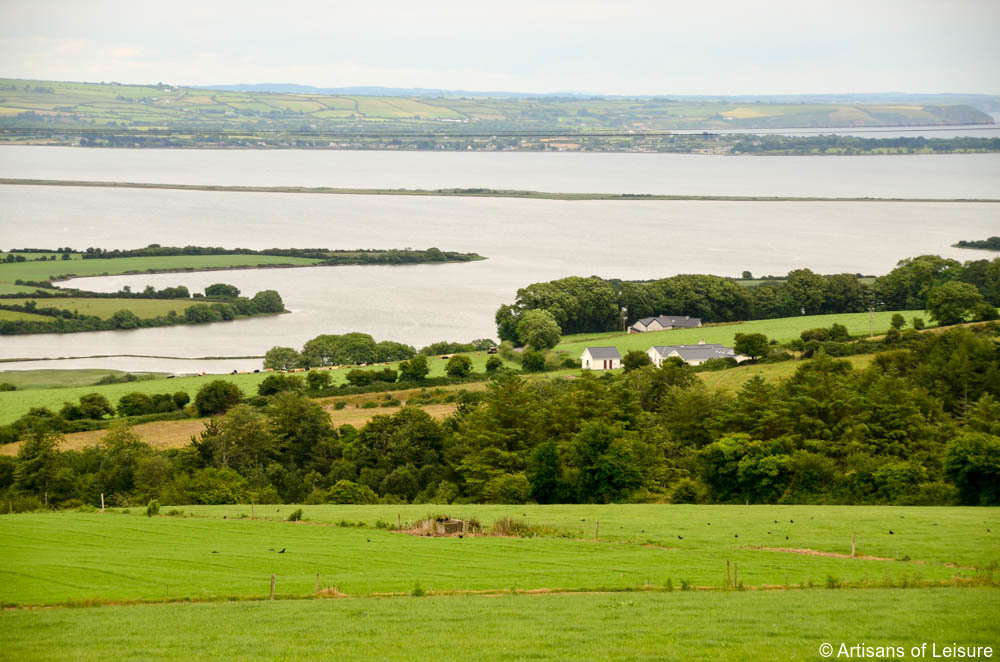 …for a private tour of the Waterford Crystal Factory.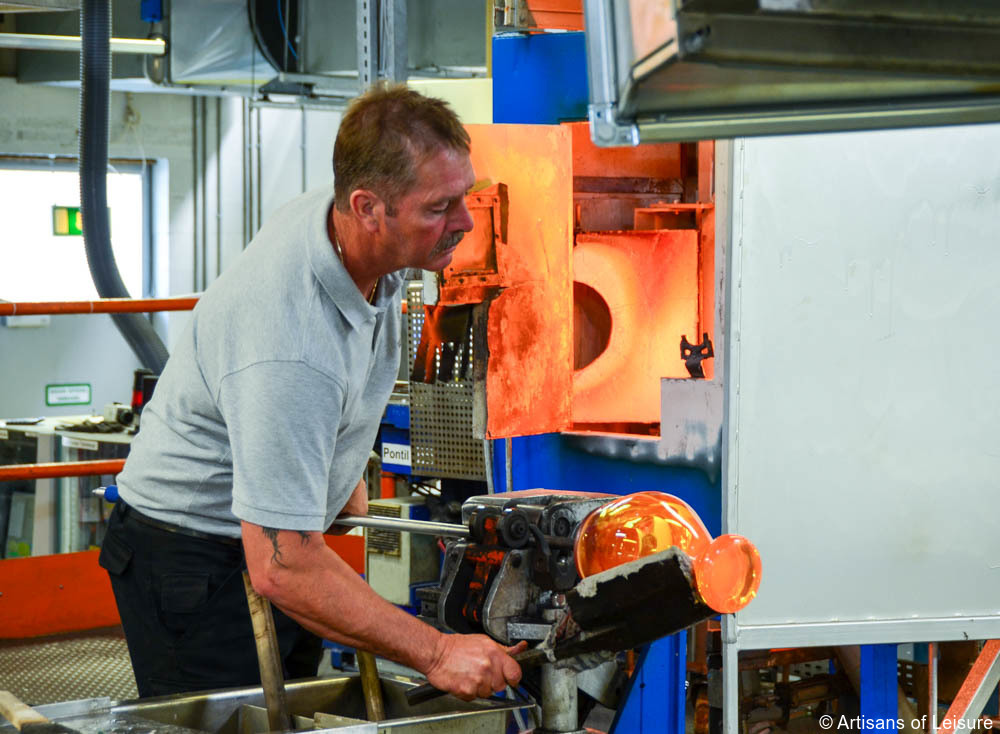 We stayed at Ballymaloe, one of Ireland's most famous culinary destinations.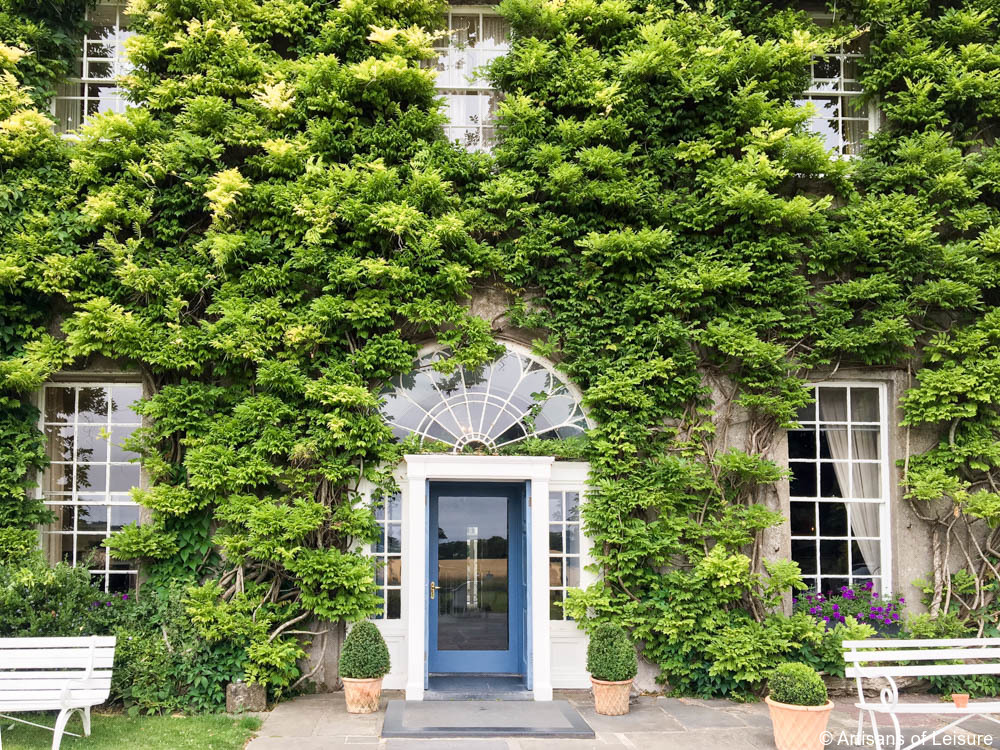 Ballymaloe is best known for its renowned restaurant and cooking school.
We had delicious meals featuring local ingredients.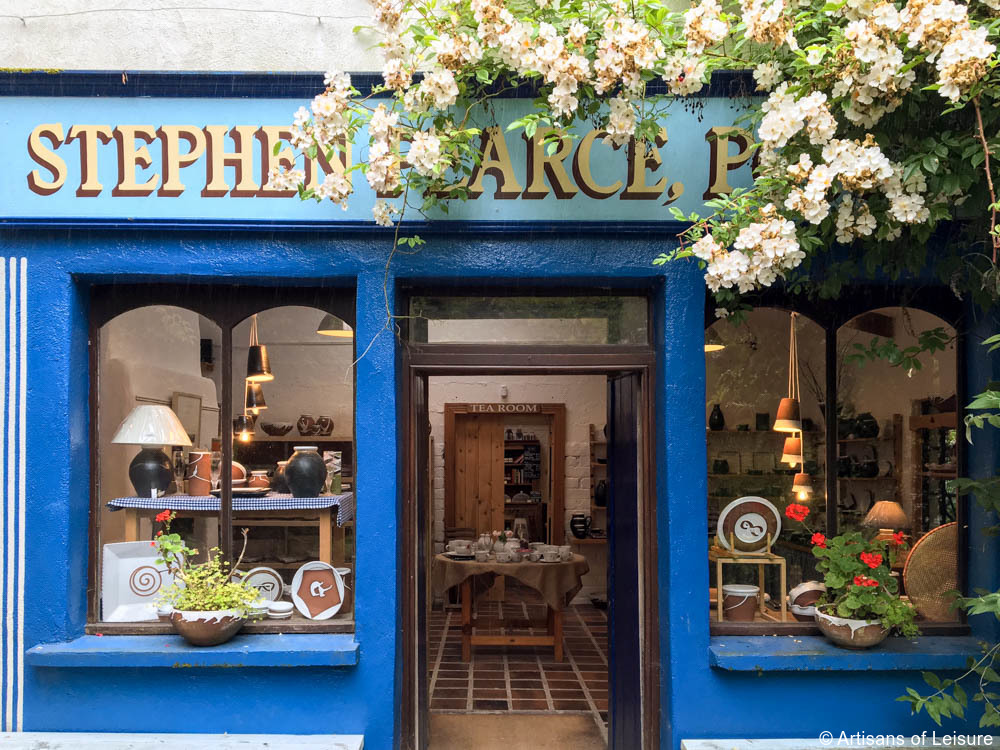 The region near Ballymaloe is home to craft studios run by some of Ireland's most acclaimed artisans…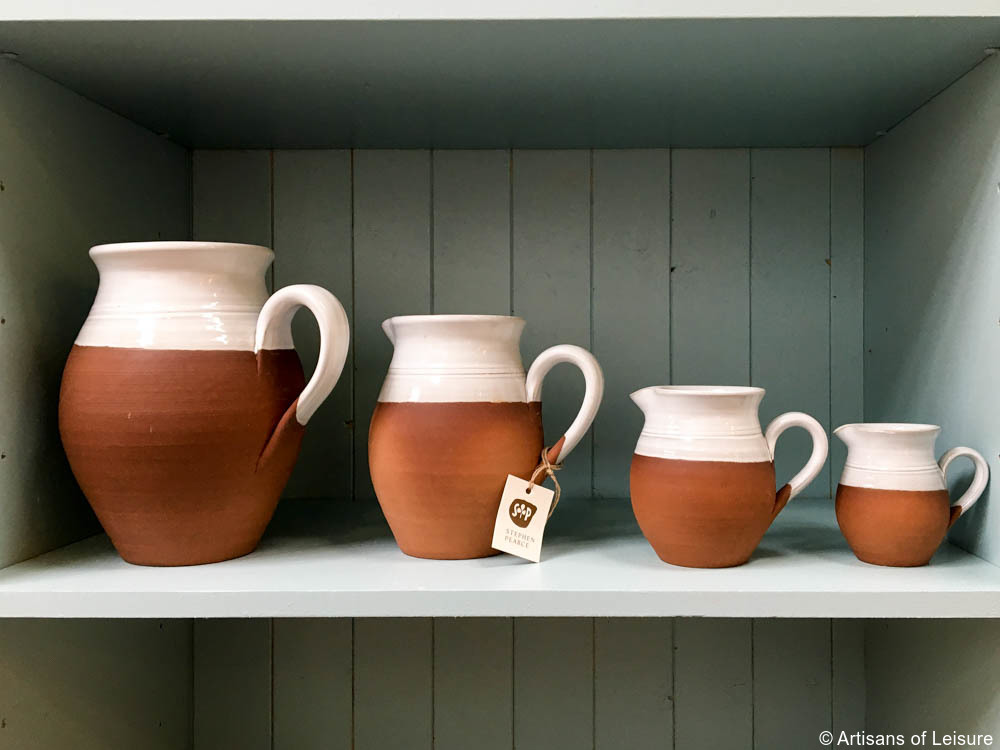 …including potter Stephen Pearce.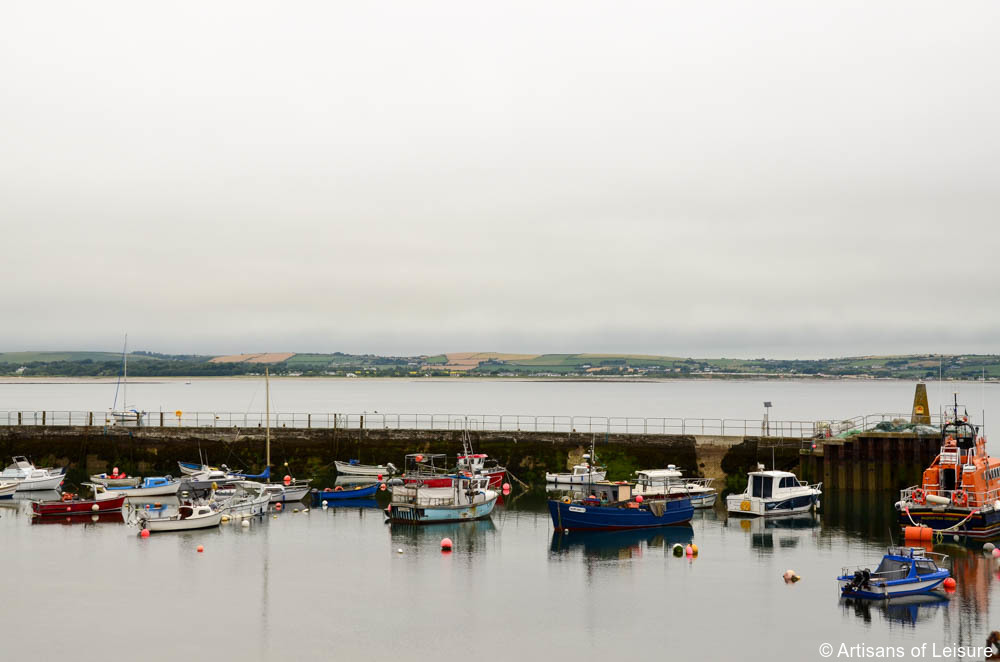 There are beautiful beaches and harbors all along the southern coast.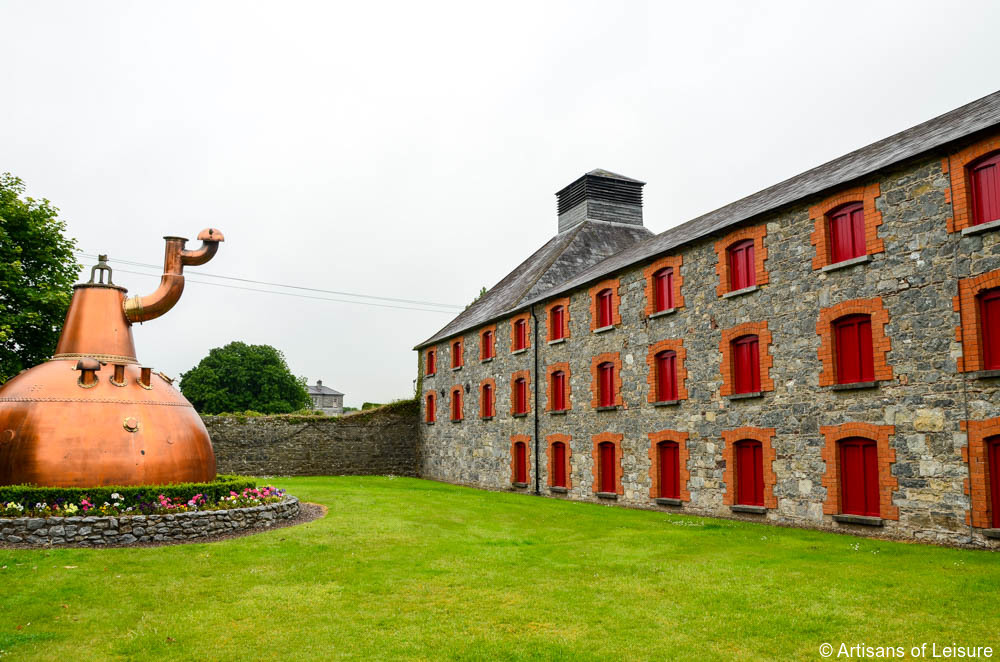 We also visited the Jameson Distillery…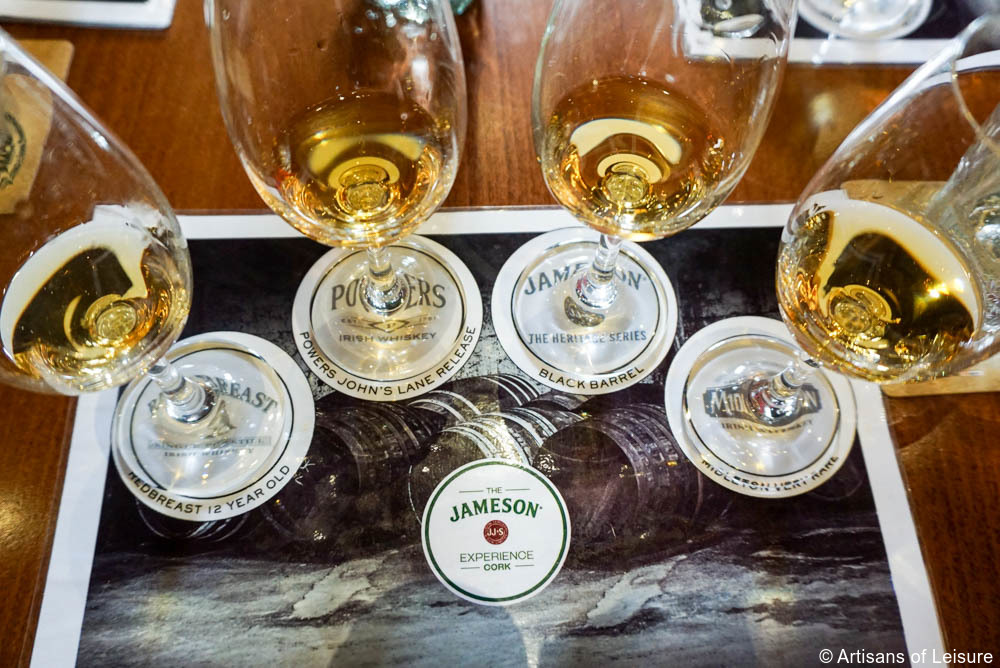 …for an Irish whiskey tasting…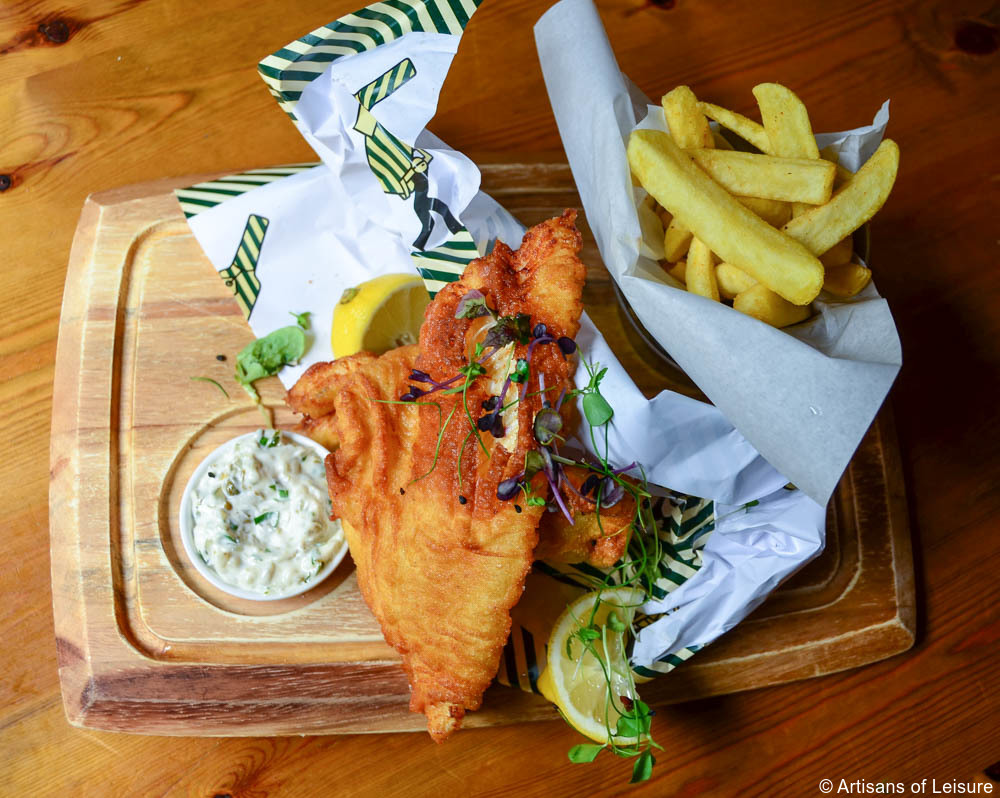 …a delicious meal of fish and chips…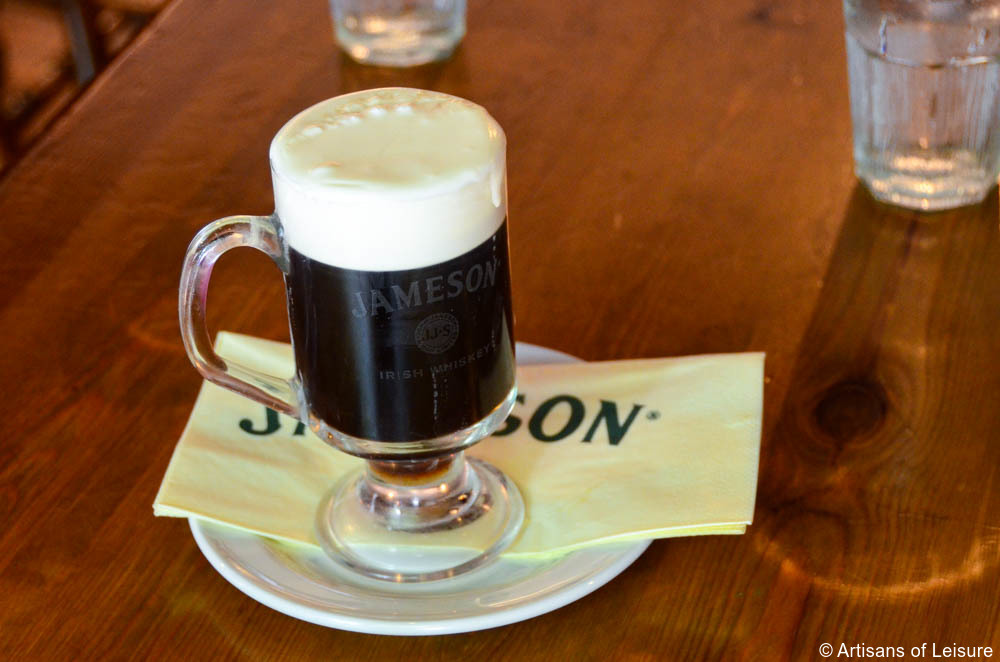 …and, of course, an Irish coffee made with Jameson whiskey.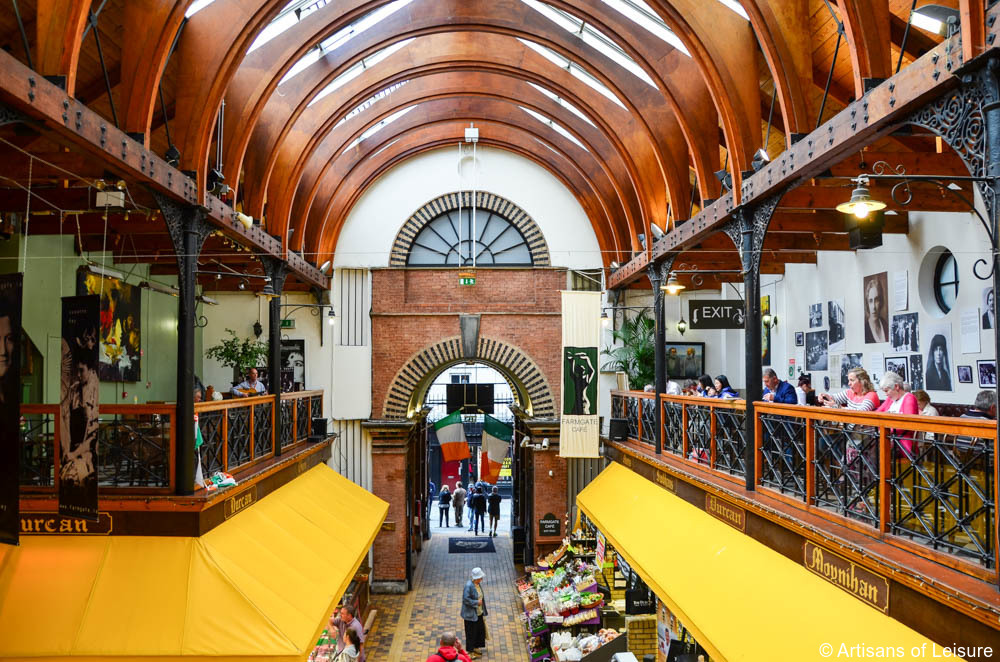 We also spent some time in Cork to visit its historic English Market.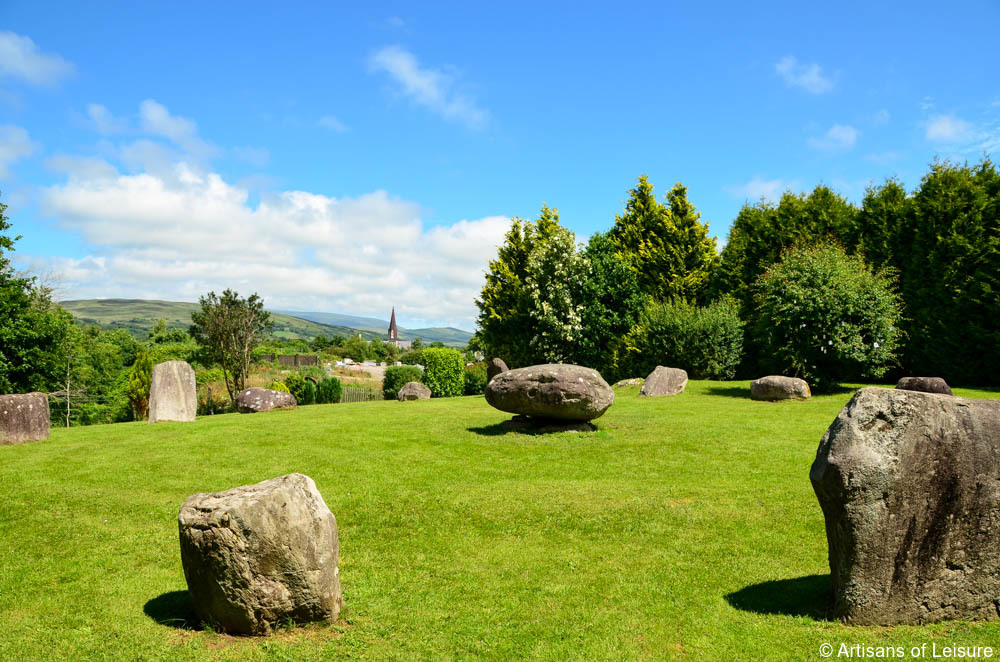 Next, we stayed in Kenmare, one of Ireland's most charming towns. There is an ancient stone circle just outside of the town center.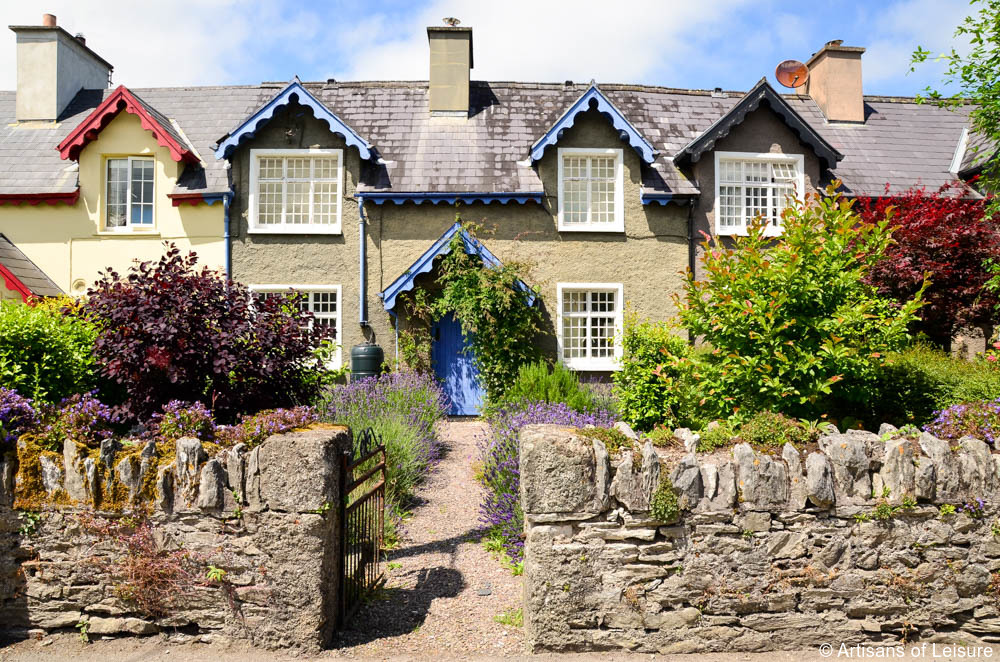 Picture-perfect homes in Kenmare.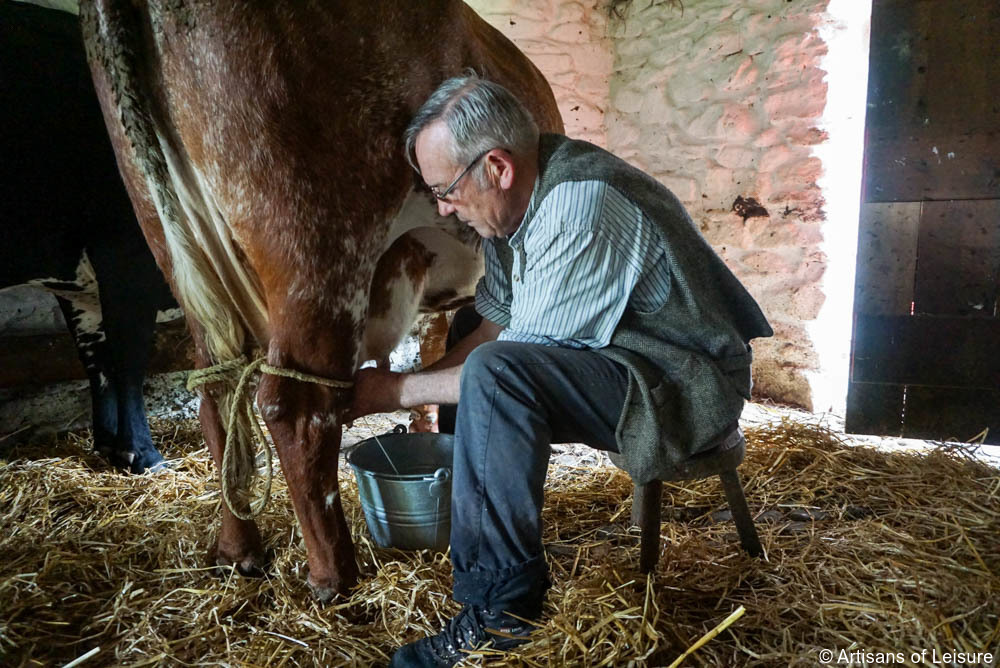 The region is filled with heritage homes and farms, including Muckross House and farm.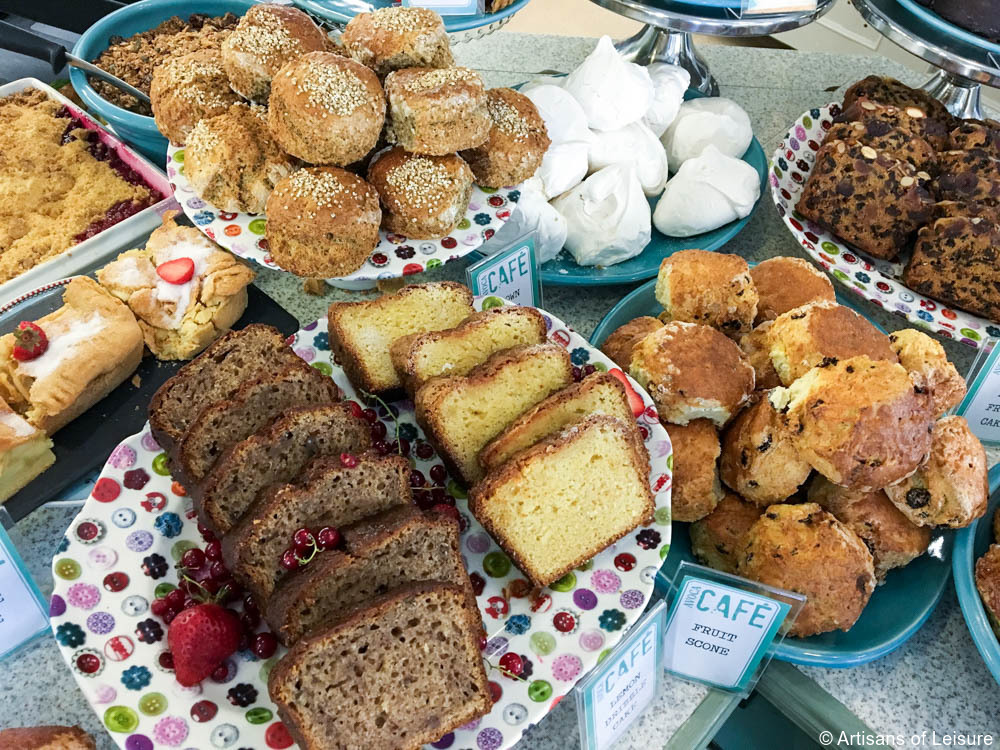 Lots of delicious baked goods everywhere!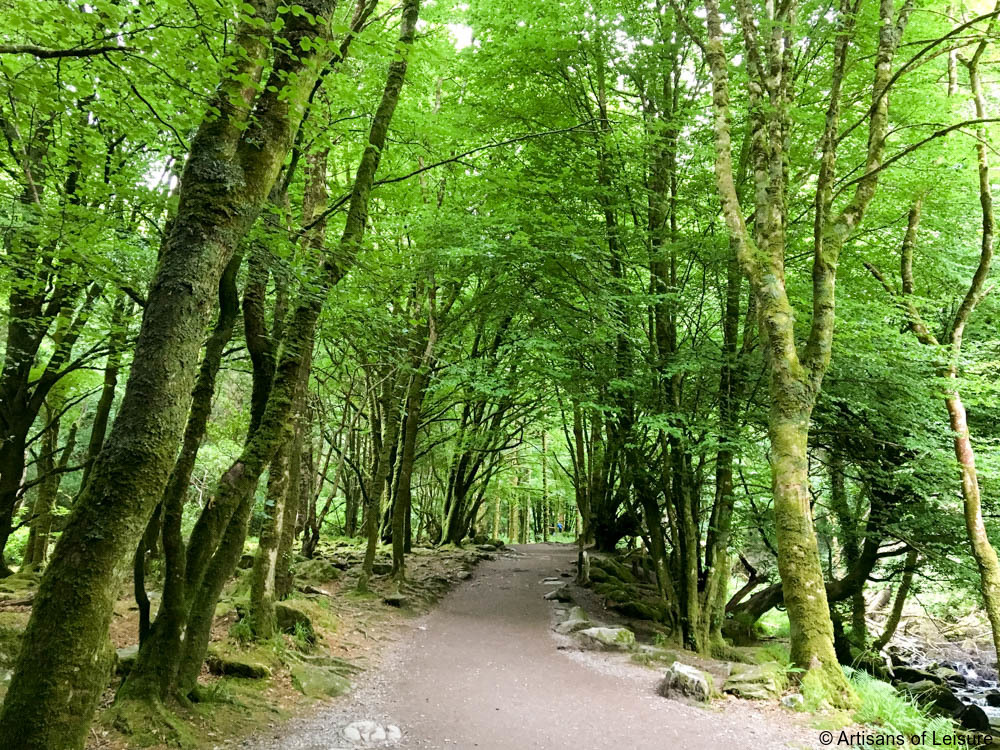 Our guide took us to beautiful spots in Killarney National Park for scenic walks…
…and light hikes.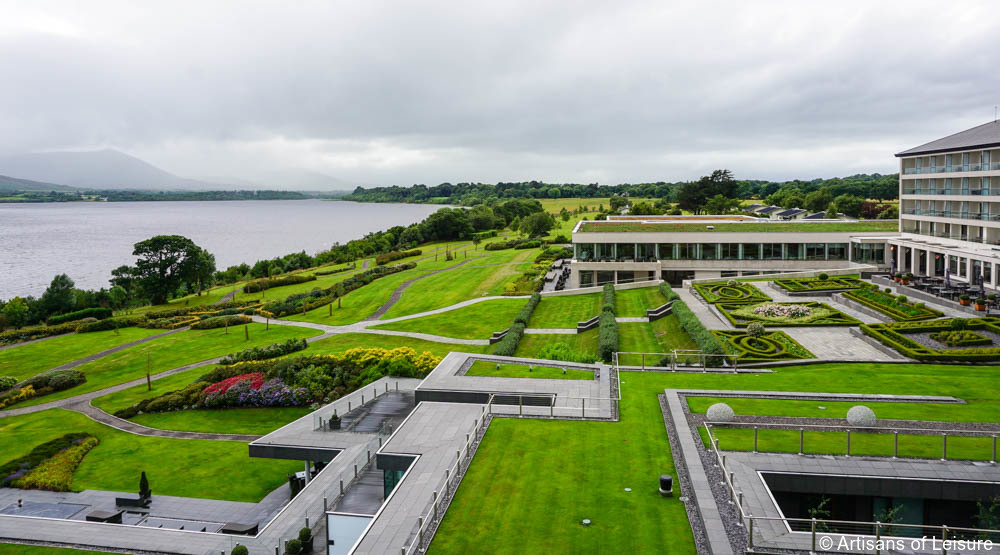 Ireland has great hotels that offer wonderful views and excellent restaurants.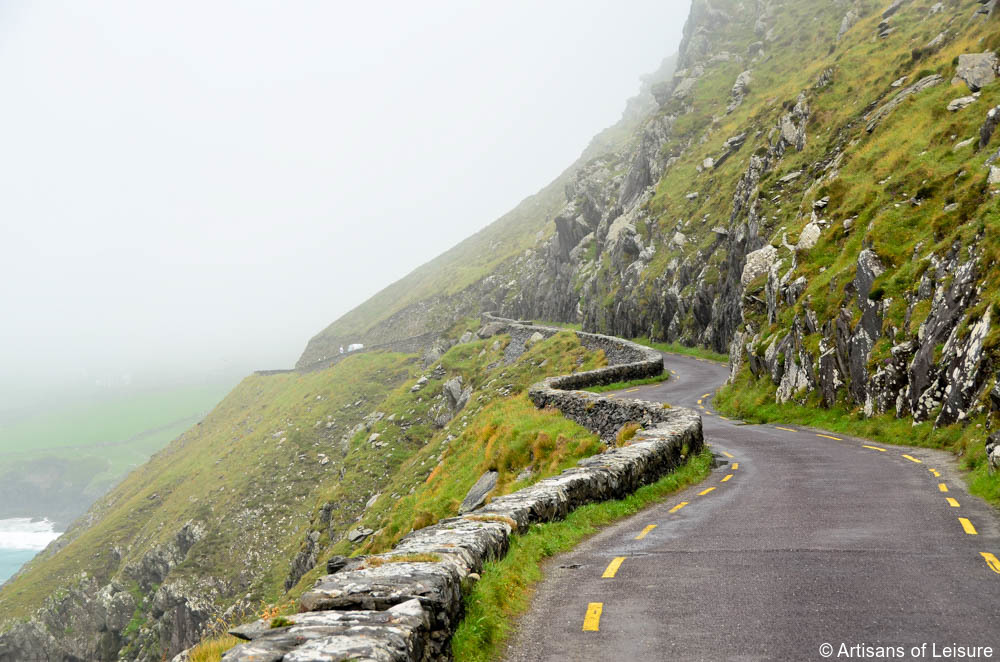 We were happy to have an expert private driver while navigating along the most scenic roads!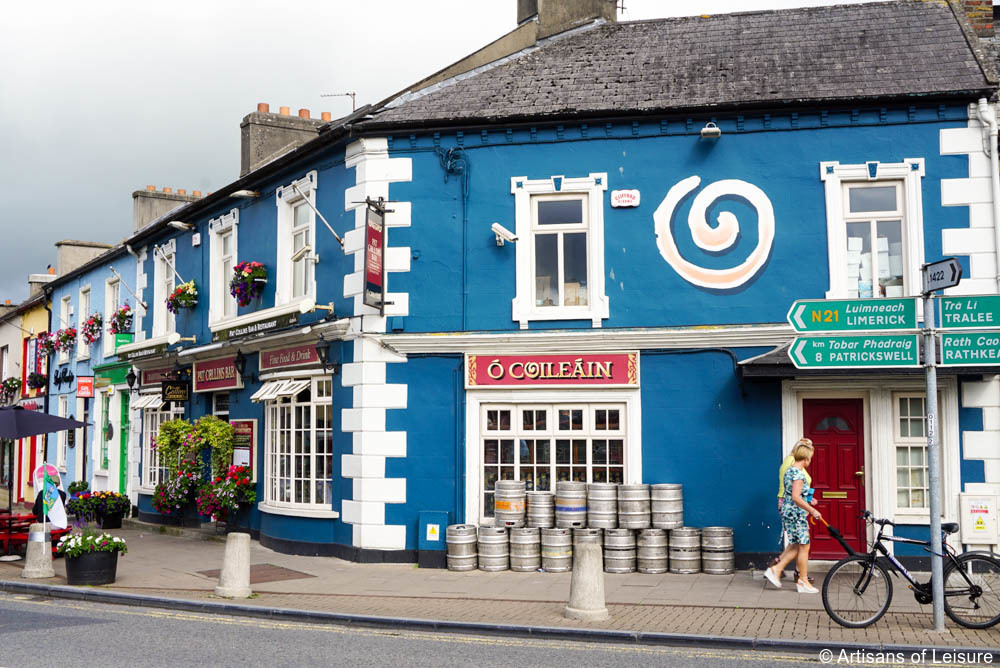 We toured the highlights of the Ring of Kerry and the Dingle Peninsula, and stopped in local towns along the way.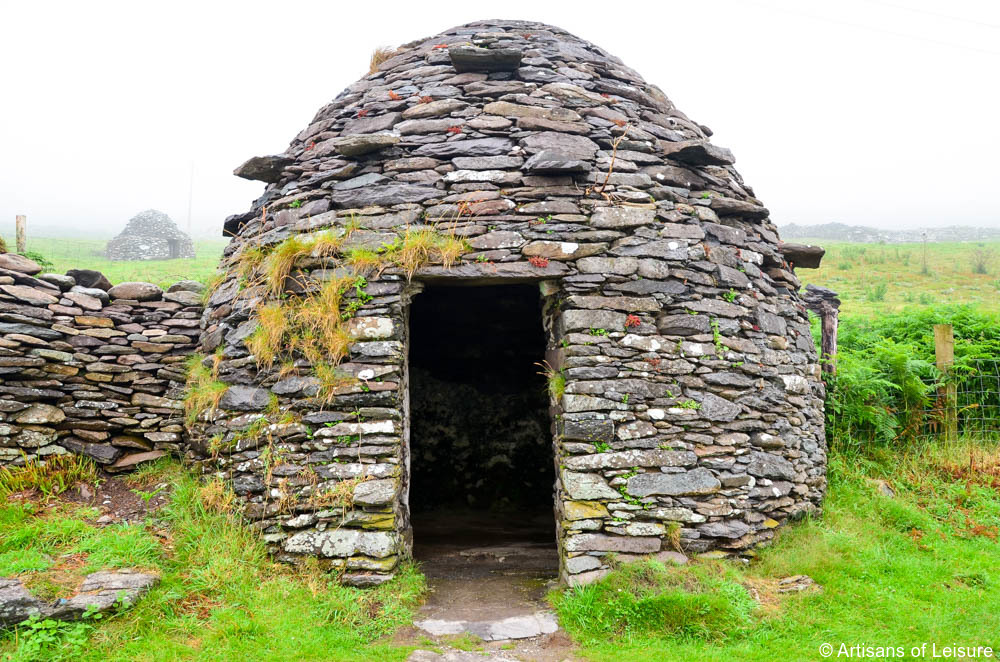 The area is dotted with ruins.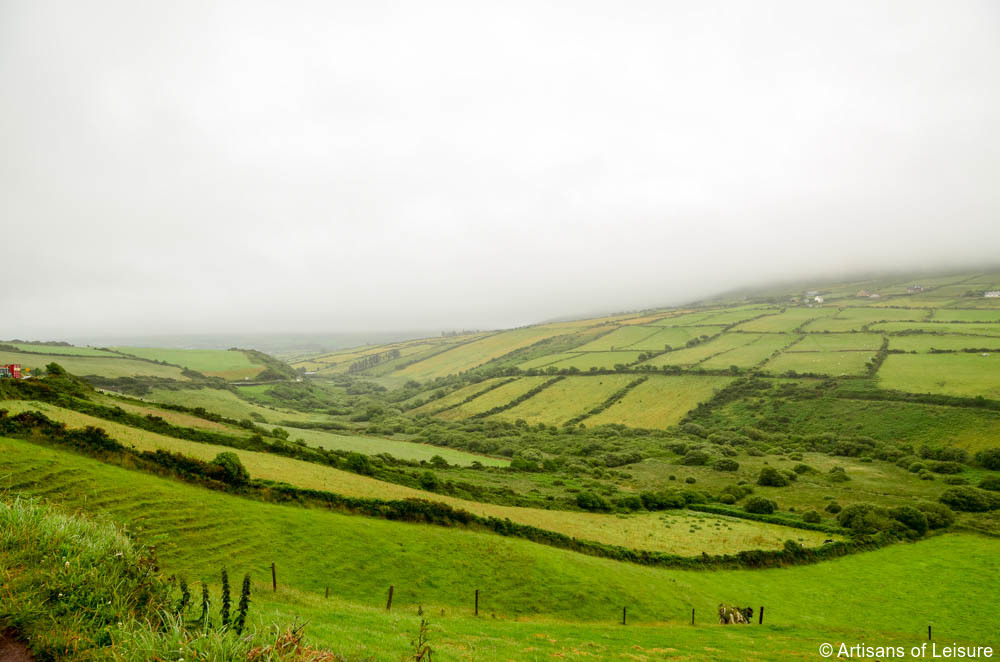 The scenery was spectacular and kept changing with the weather. In Ireland, it can be pouring rain with dense fog one minute, then clear blue skies the next!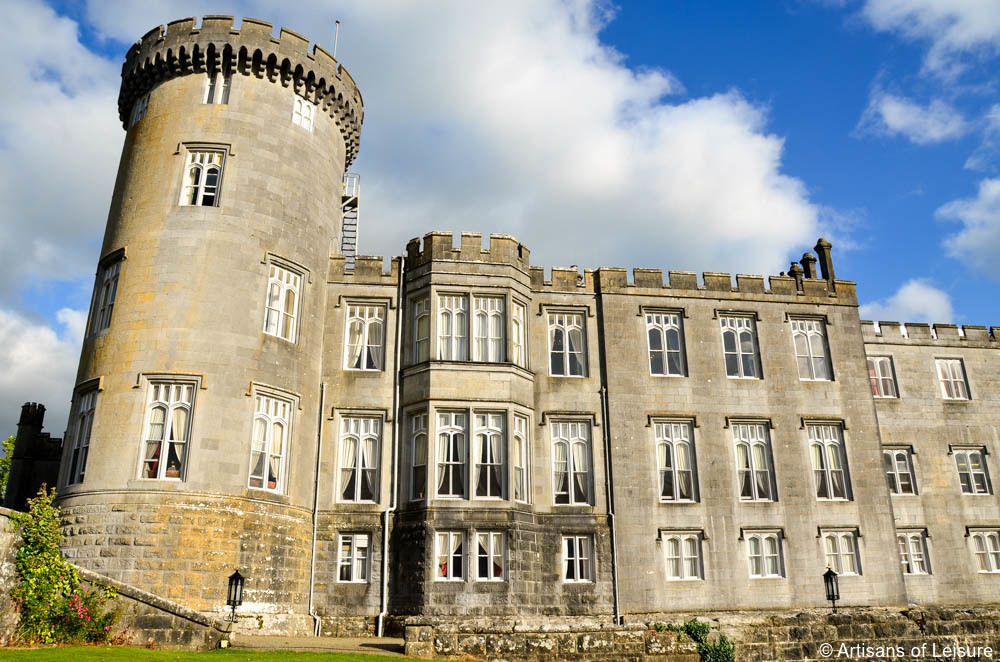 A highlight of Ireland is experiencing warm Irish hospitality.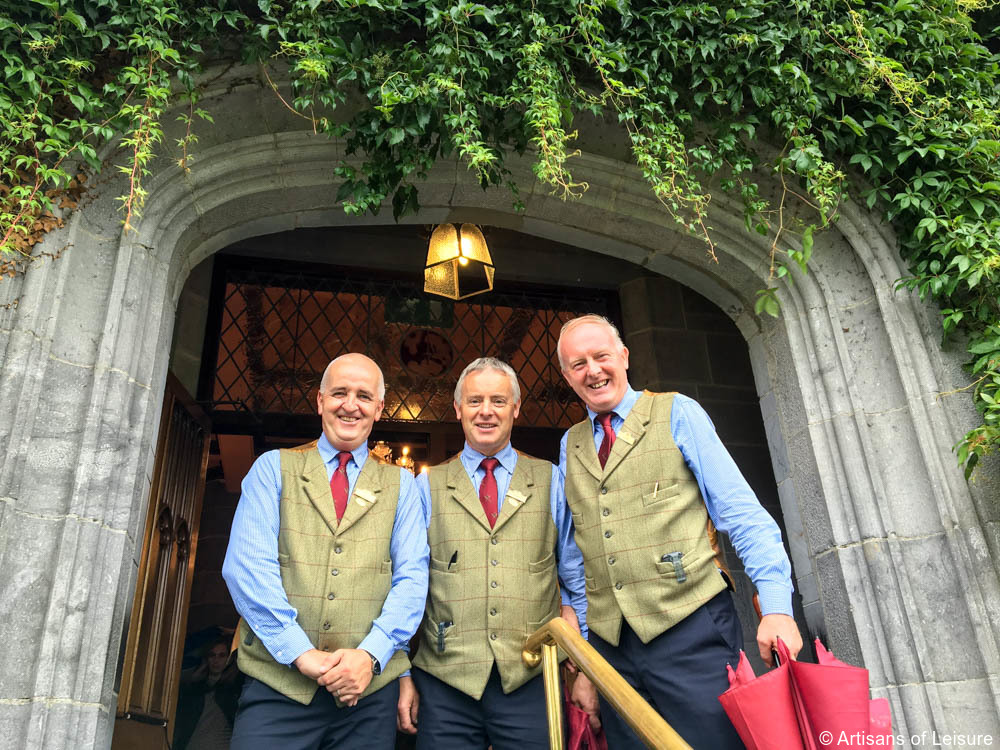 We enjoyed stays at historic castle hotels…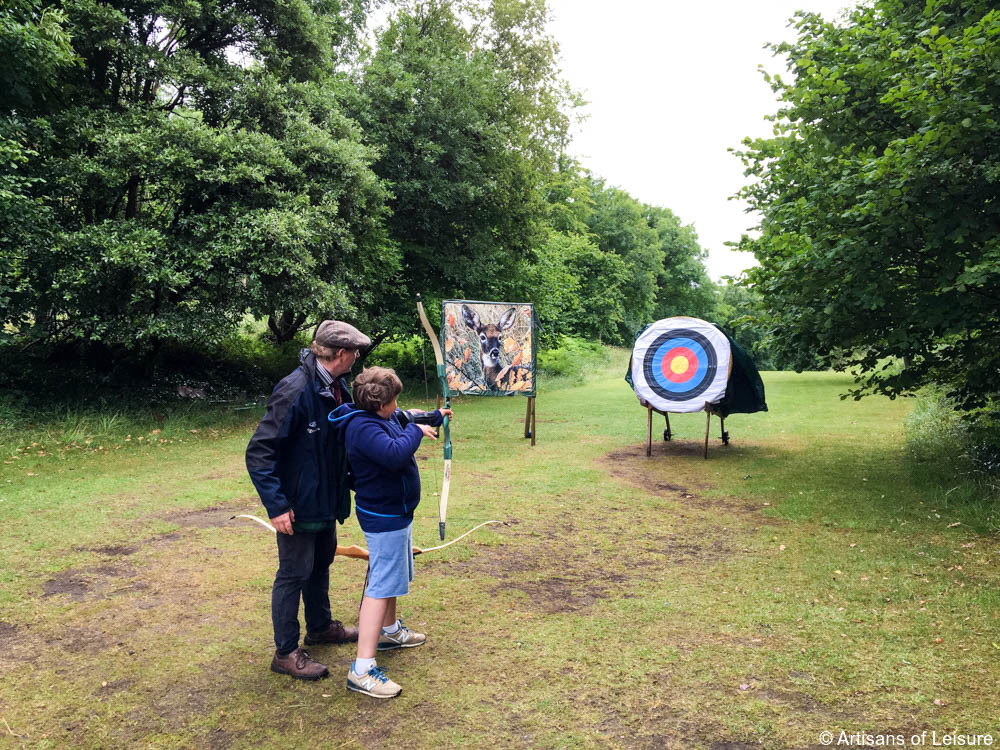 …and activities such as a private archery lesson.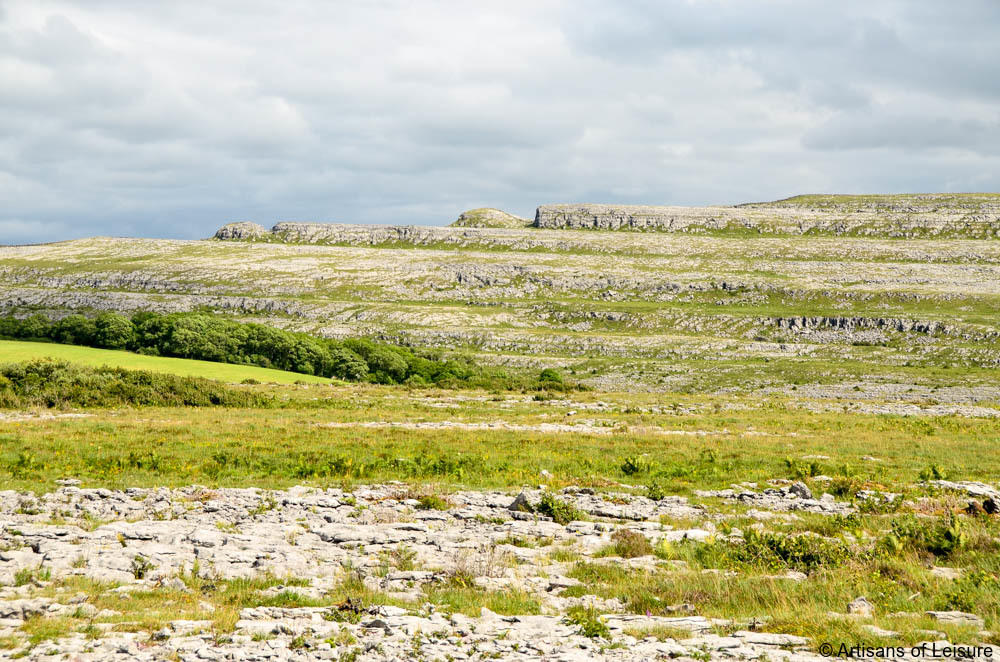 The Burren is an area of dramatic natural beauty…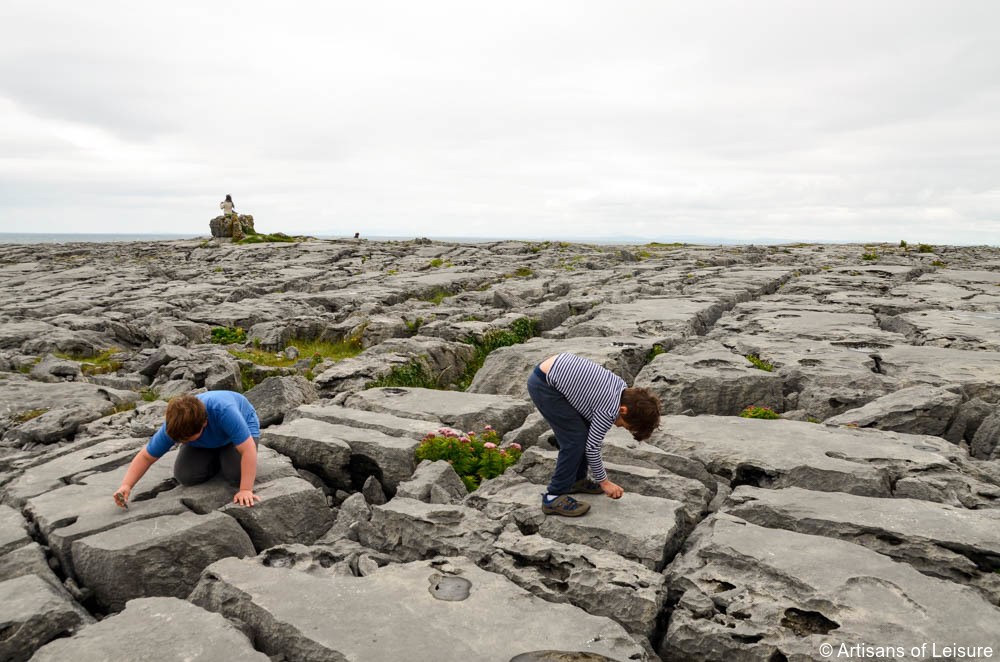 …with a lunar-like landscape as far as the eye can see.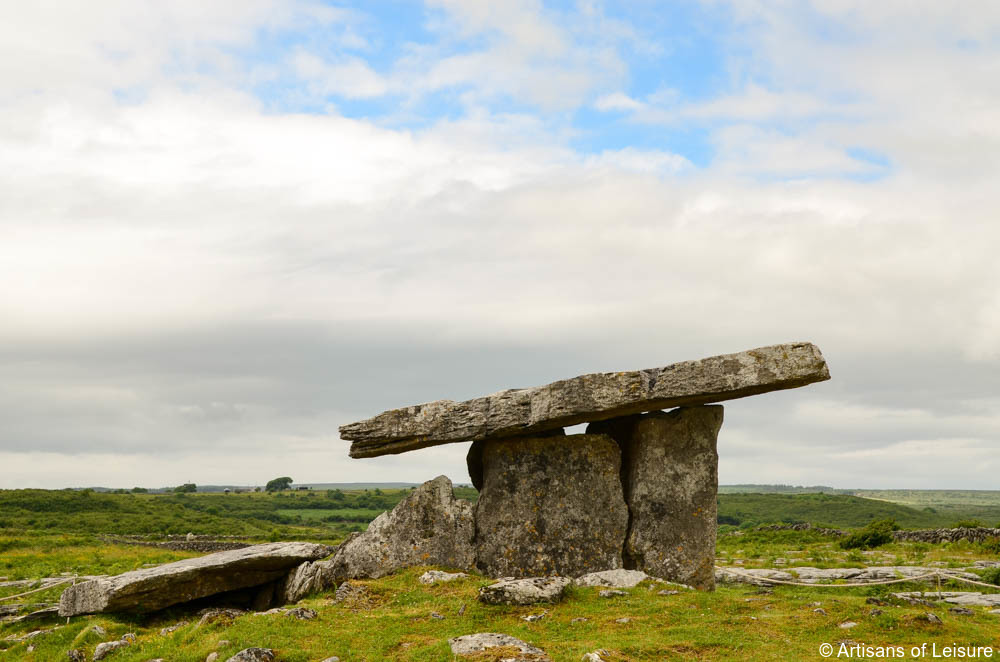 The Burren is also famous for its many prehistoric ruins and the wildflowers that grow–incredibly–among the stones.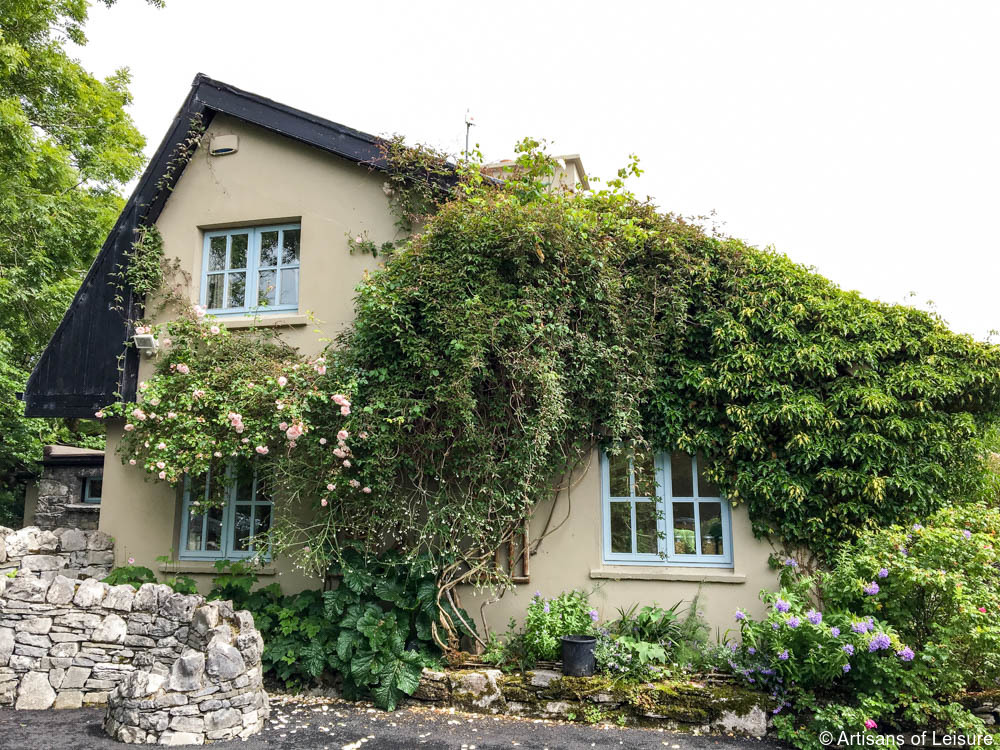 We stopped at The Burren Perfumery, which specializes in perfumes made from local flowers.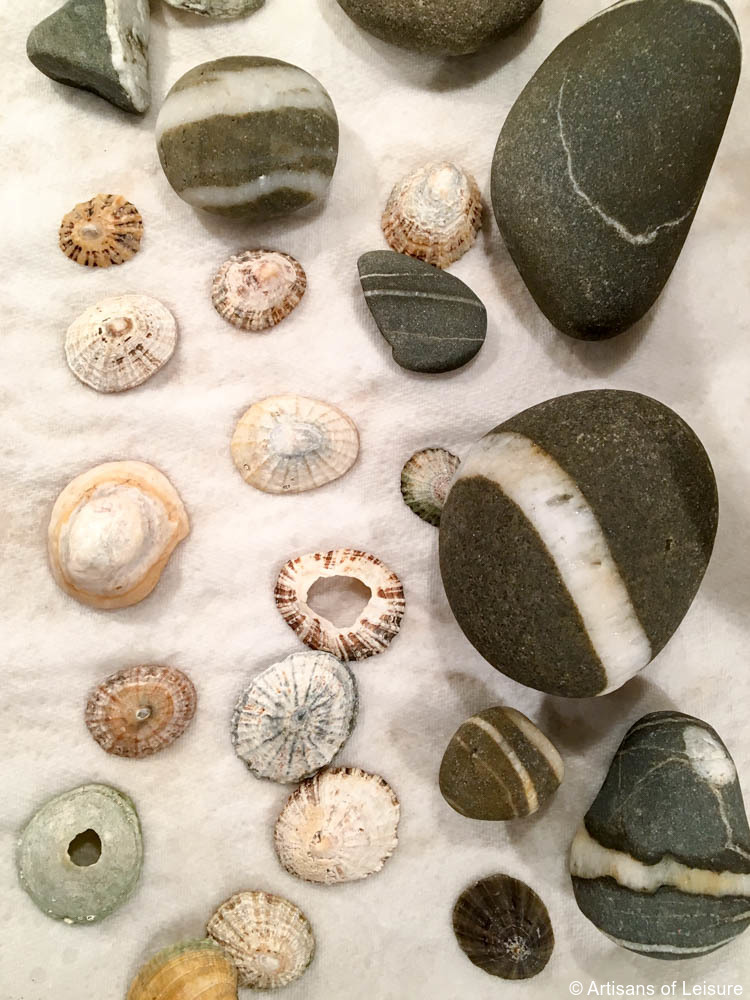 We also explored local beaches.
Q.) Did you have a favorite castle hotel?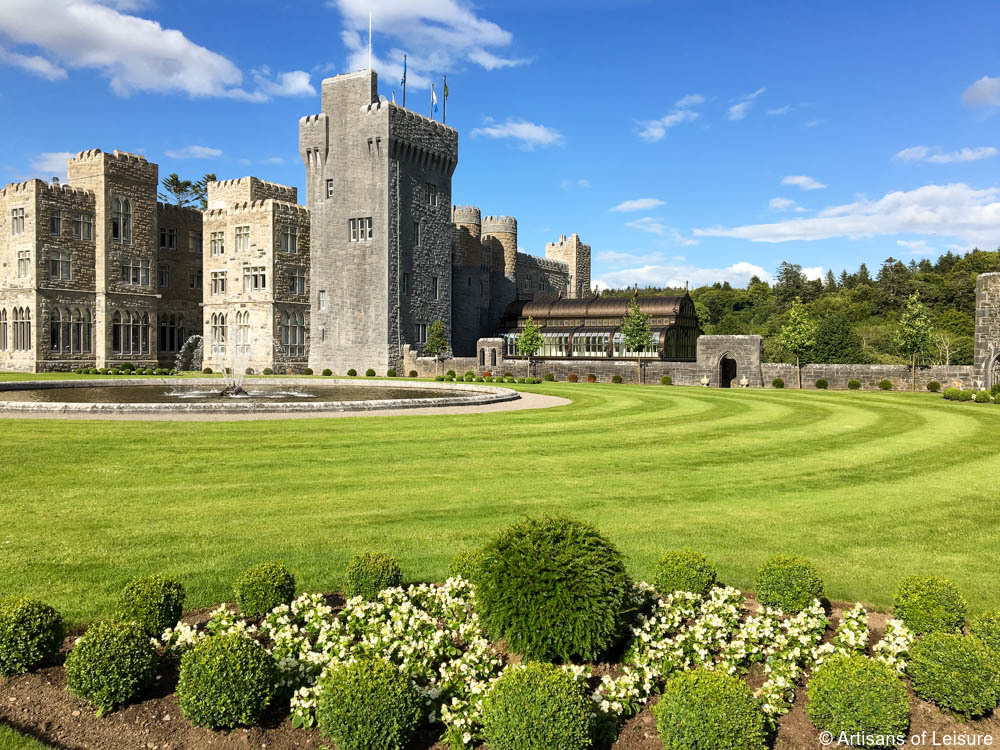 We had a great stay at Ashford Castle, one of Ireland's most acclaimed luxury hotels.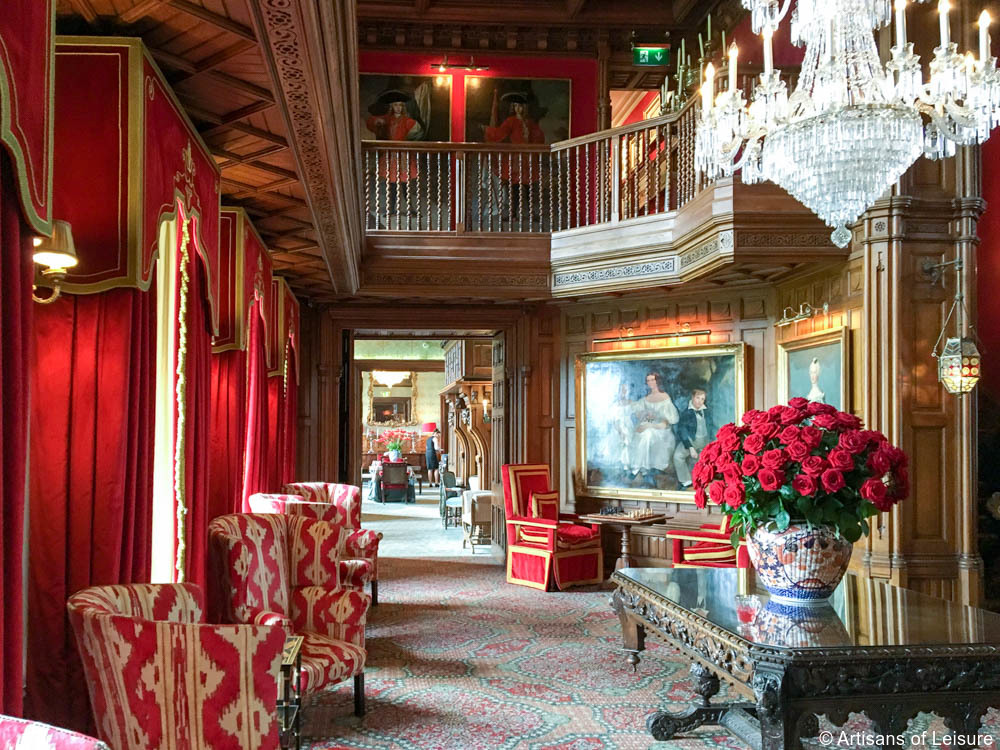 The hotel underwent an extensive and spectacular renovation years ago…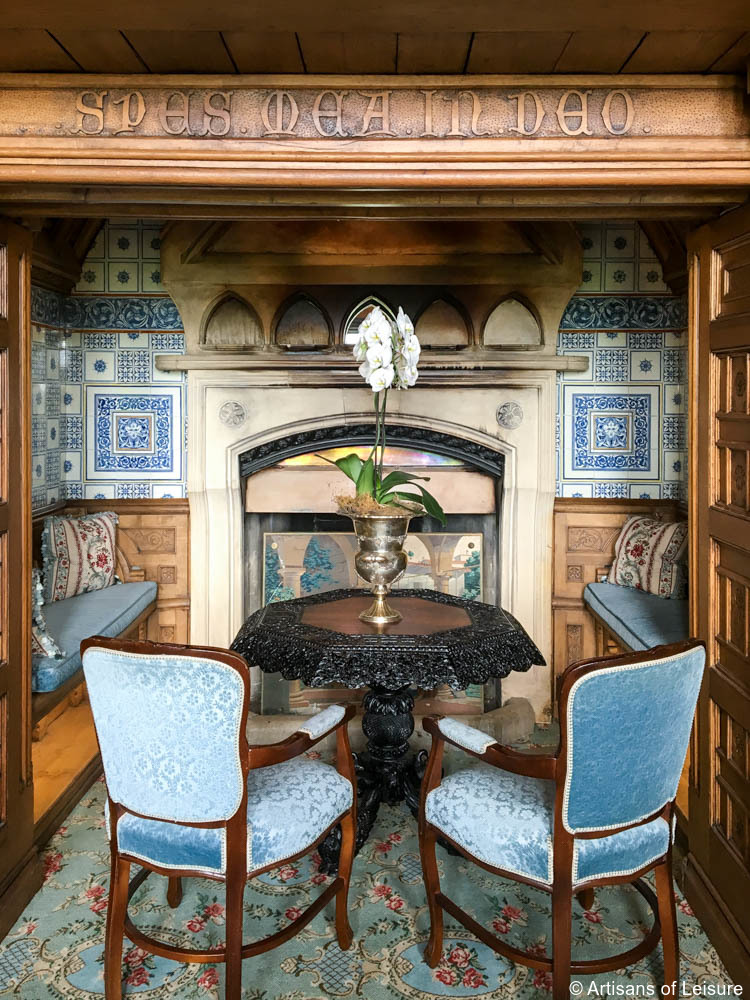 …and the rooms are beautiful and very luxurious.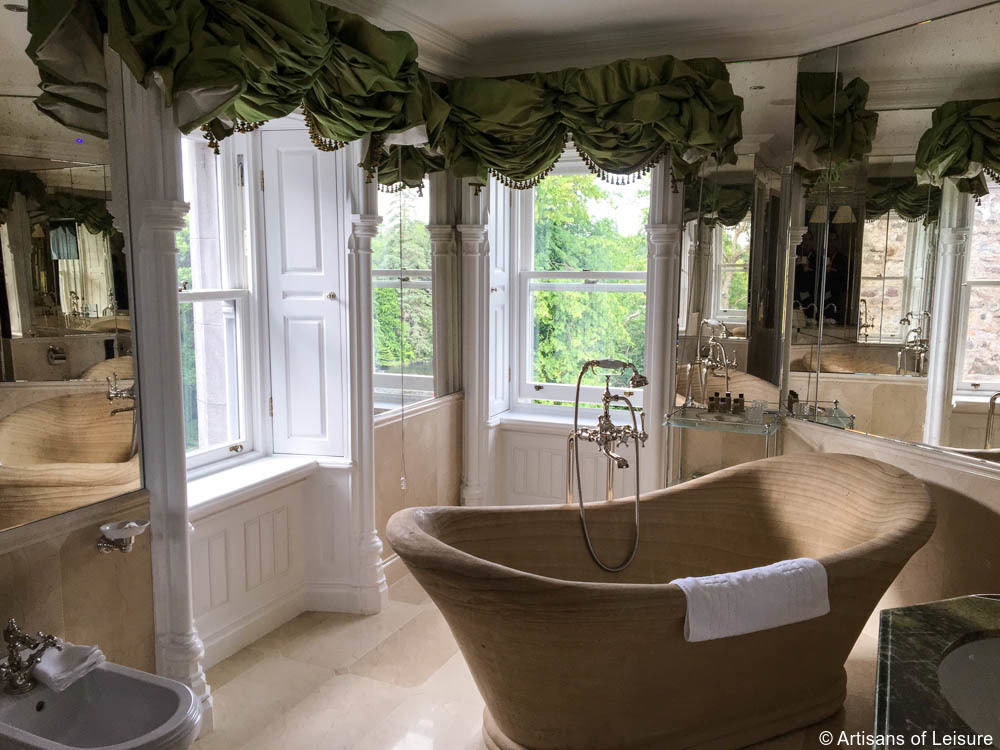 Ashford Castle is a great base for touring beautiful Connemara National Park.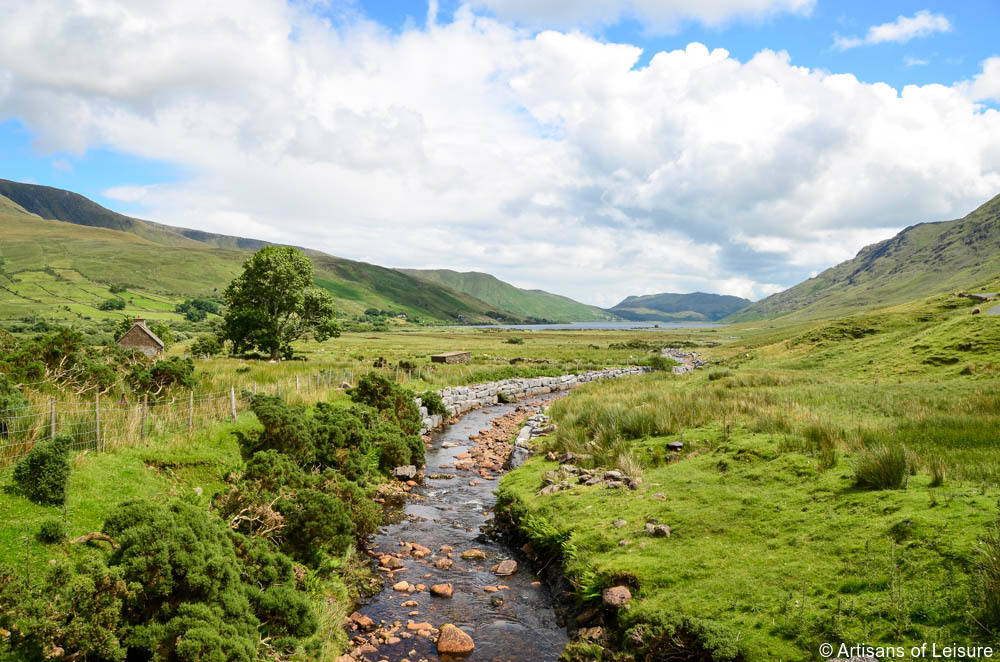 We visited a local sheepdog farm–the kids loved meeting the puppies…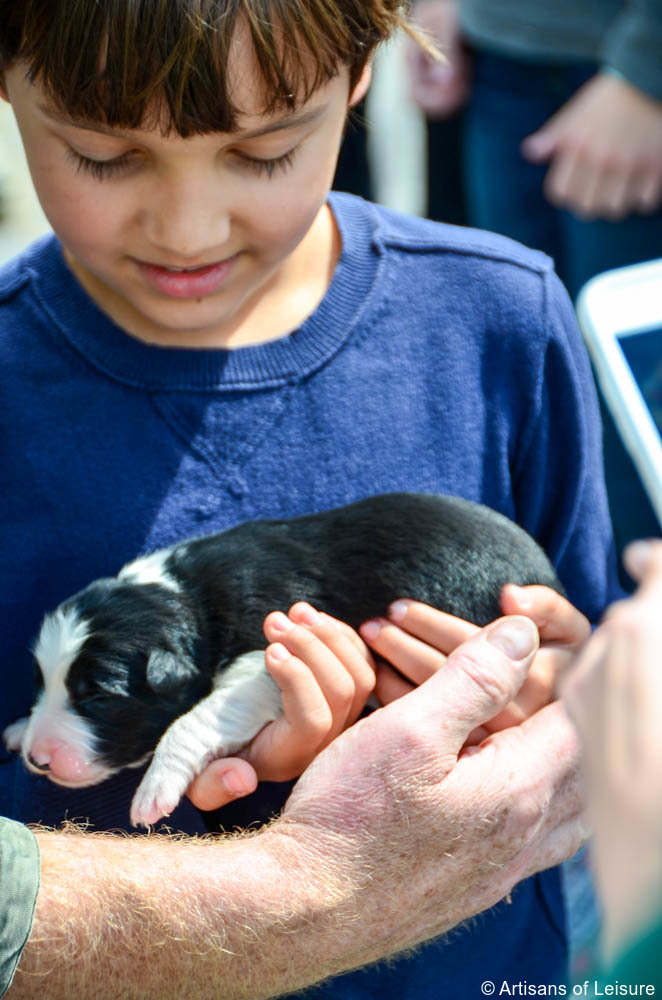 …and seeing the sheepdogs herding the sheep.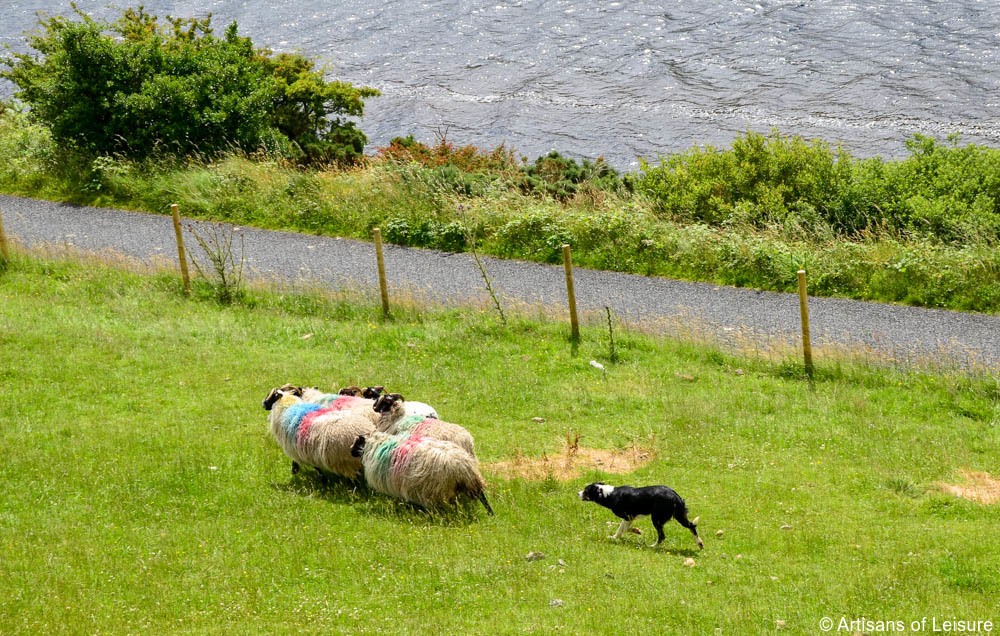 We also visited Kylemore Abbey…
…to see its Victorian walled garden.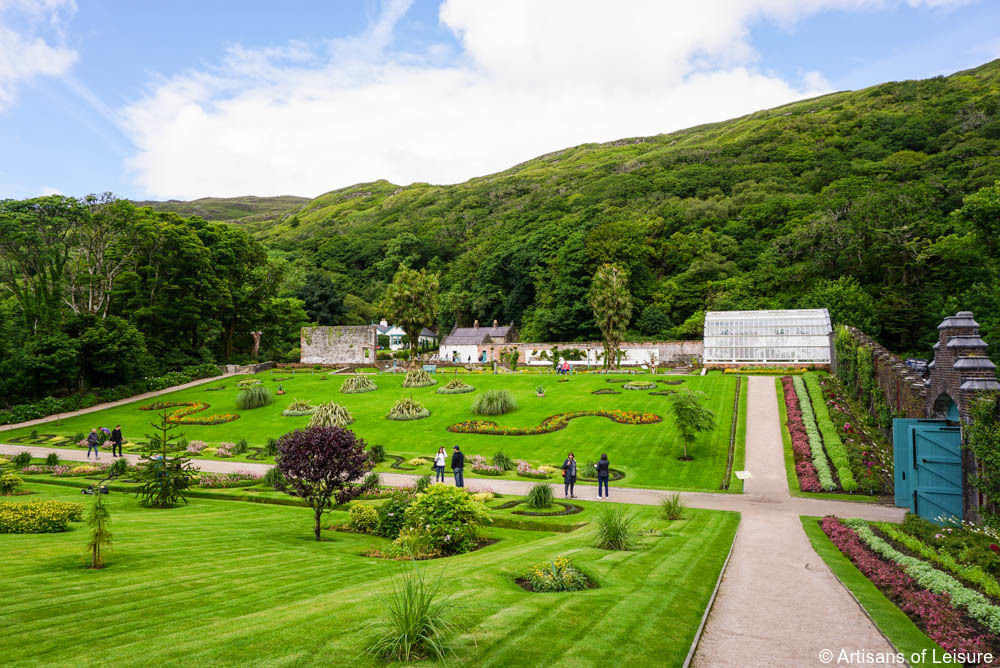 We also had a private falconry lesson.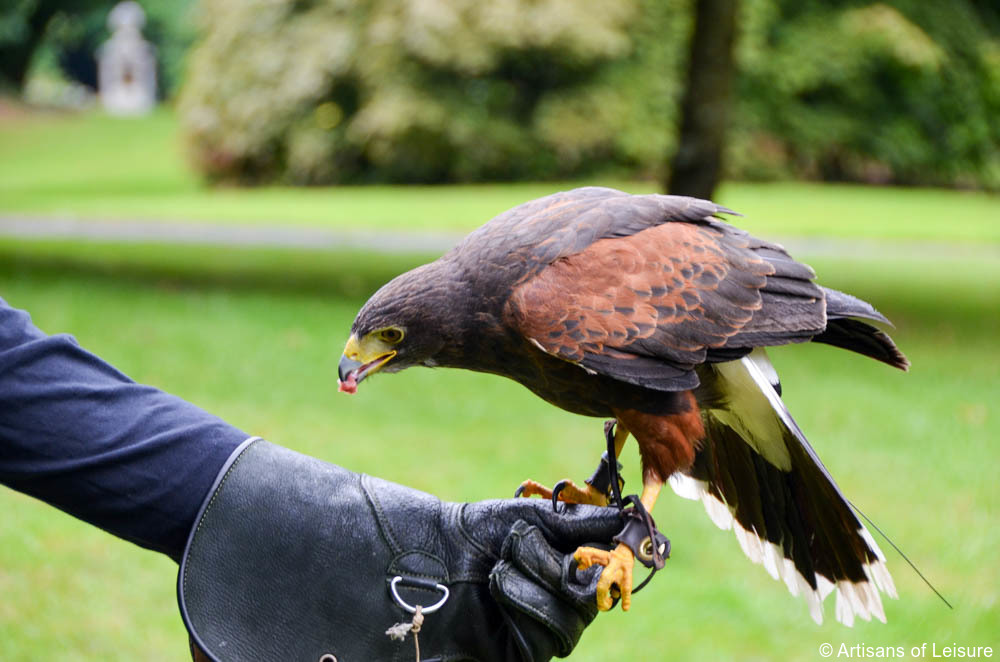 It was a very hands-on experience!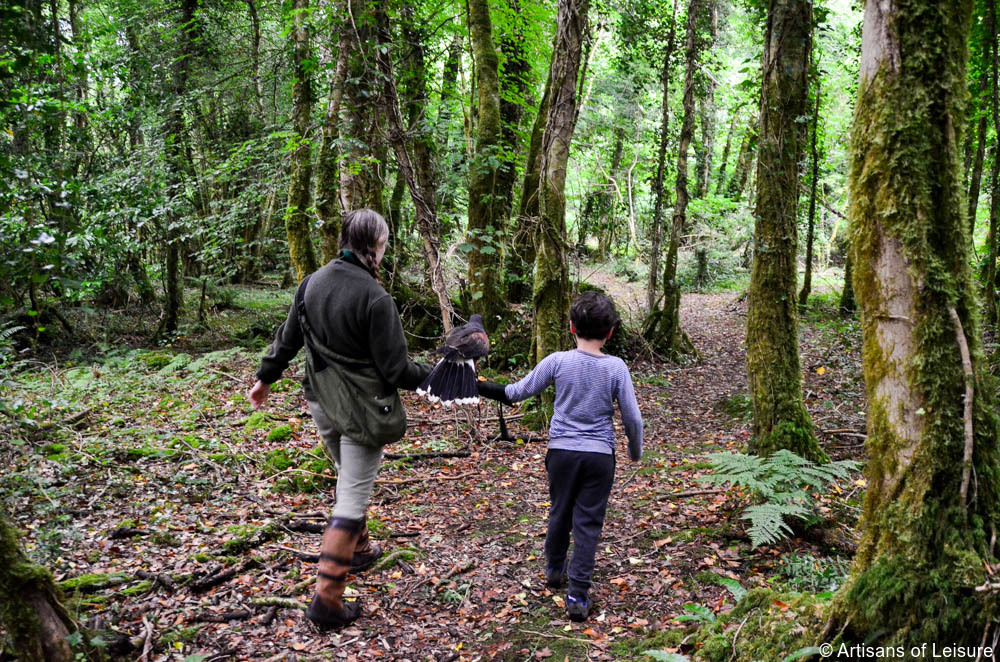 Lots of fun for everyone.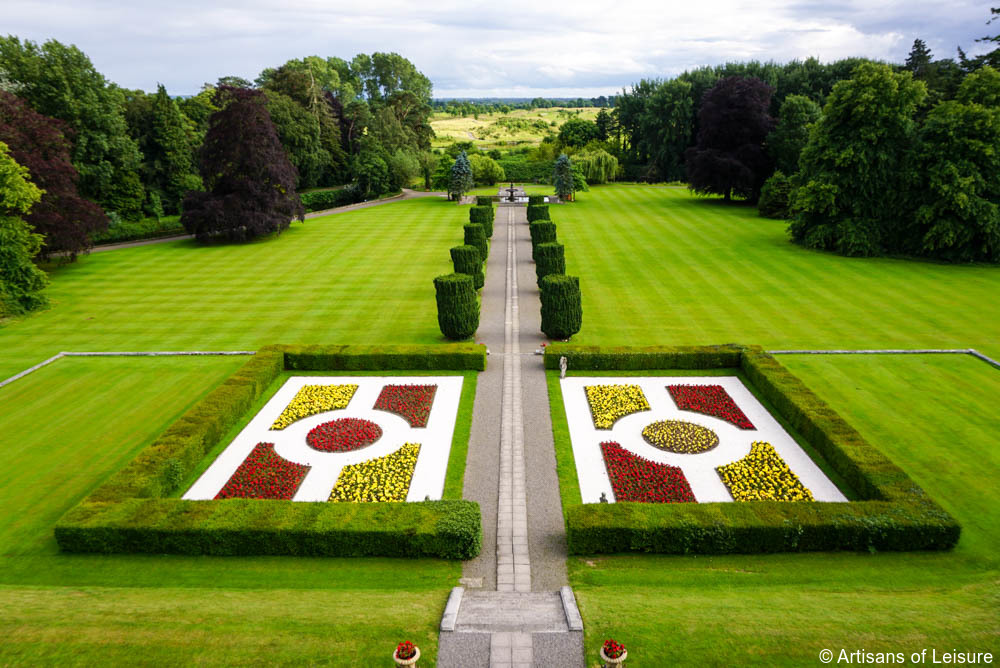 Artisans of Leisure arranges private Ireland tours that include all of these regions and experiences and much more.
View our sample Ireland tours or contact one of our travel experts to start planning a customized Ireland tour based on your interests.
Destinations: Europe, Ireland, Northern Ireland, UK
Tags: antiques, art, art collections, Ashford Castle, Ashley Isaacs Ganz, Ballyfin, Ballymaloe, Belfast, Birr Castle, Book of Kells, brewery, castle hotels, ceramics, Cliffs of Moher, cooking classes, Cork, crystal, culinary travel, design, Dingle Peninsula, distillery, Dublin, Dublin tours, falconry, family travel, garden tours, Giant's Causeway, hiking, interiors, Ireland, Ireland tours, Irish, Irish farms, Irish food, Irish pubs, Jewish touring, libraries, luxury castle hotels, luxury hotels, luxury Ireland tours, luxury travel, markets, nature, Northern Ireland, peace, pottery, pubs, Ring of Kerry, ruins, shopping tours, Titanic, walking tours, wildlife, world's best libraries