October 31, 2018
The Best of Singapore: Food, Architecture, Crazy Rich Asians Tours & More
The release of the film Crazy Rich Asians has drawn a lot of attention to Singapore, a fascinating island country. We have just returned from the city, where we revisited our favorite locations and experienced the best of the country's food, art, shopping, gardens and unique Peranakan culture.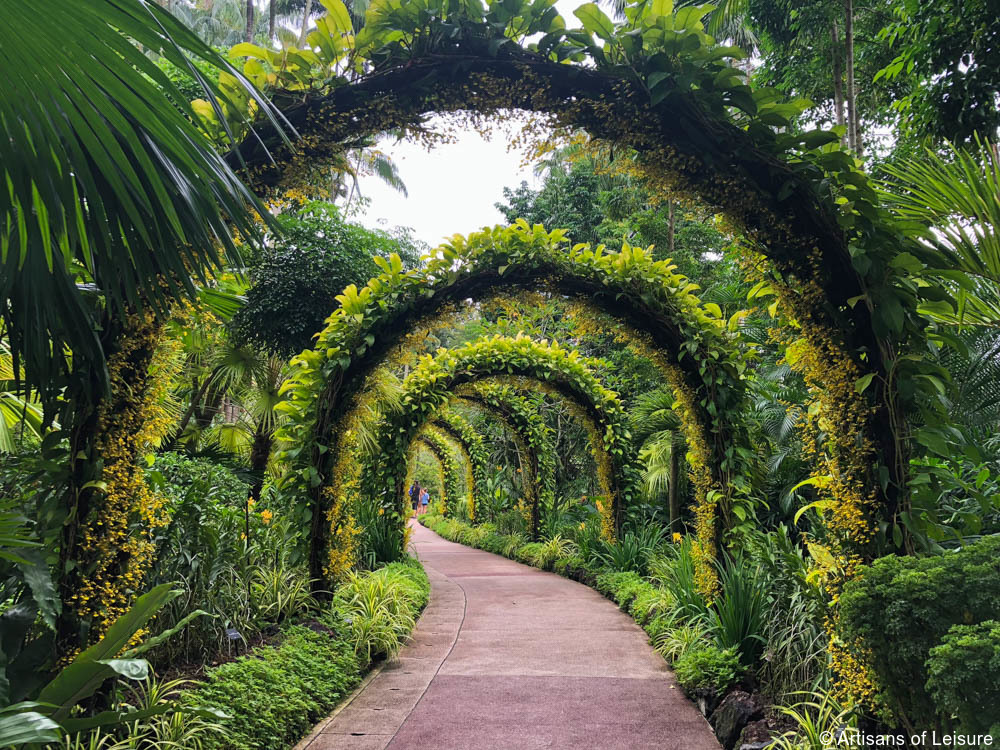 Singapore's black-and-white houses date from the colonial era and reflect the country's fascinating past.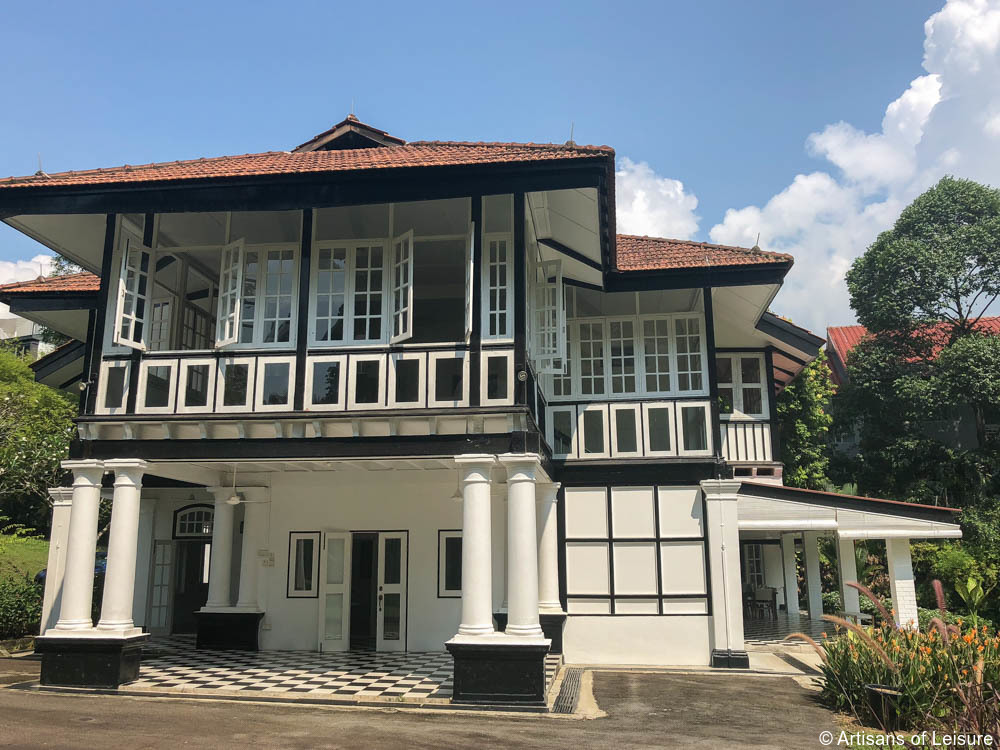 A visit to Gardens by the Bay—a huge waterfront park—is a must when visiting Singapore. Garden Rhapsody is a colorful nightly light show in the Supertree Grove, where giant metal "trees" reach to the sky.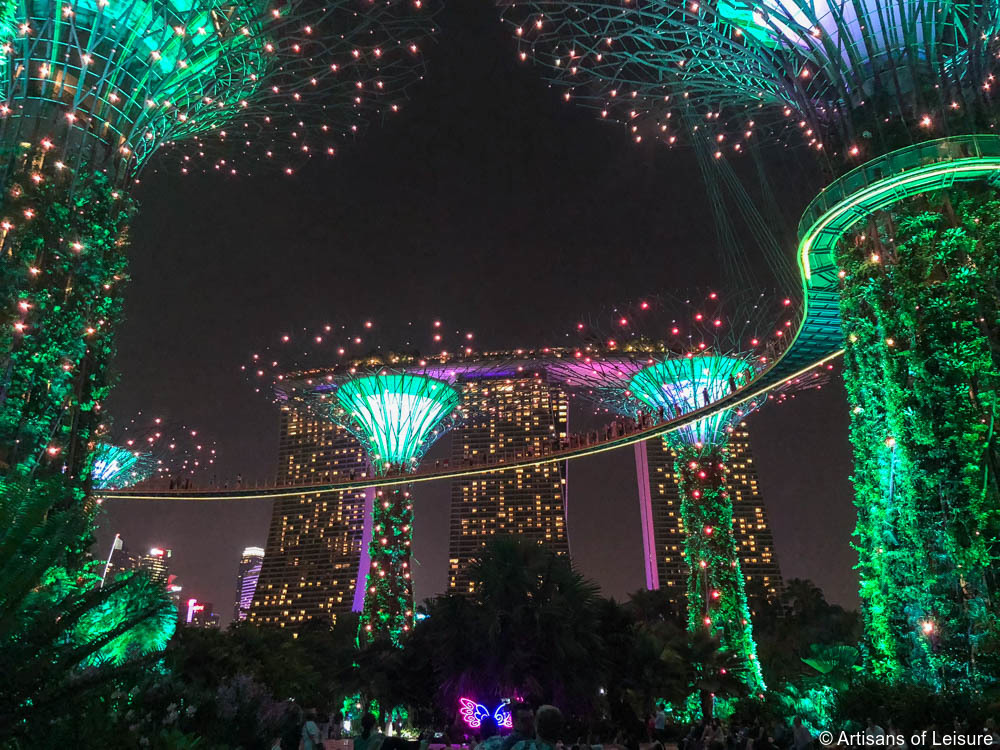 The towers of the Marina Bay Sands hotel offer an interesting contrast in the background.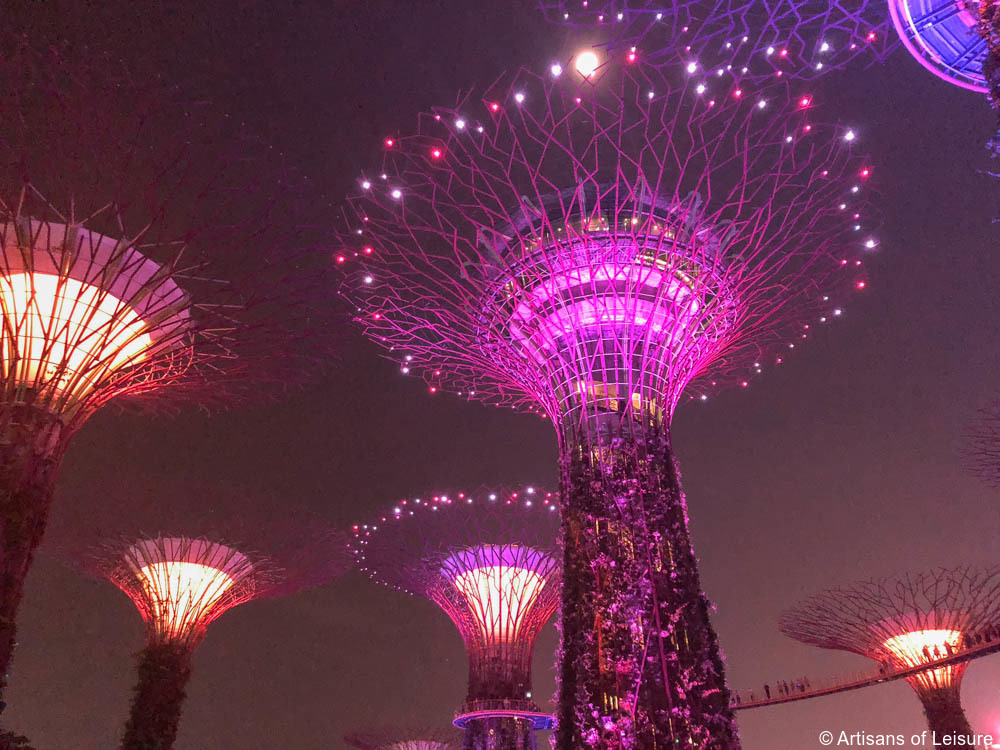 A visit to Gardens by the Bay during the daytime offers alternative views of the Supertree Grove as well as the extensive array of flowers in the enormous greenhouses of the Garden and Cloud Forest Domes.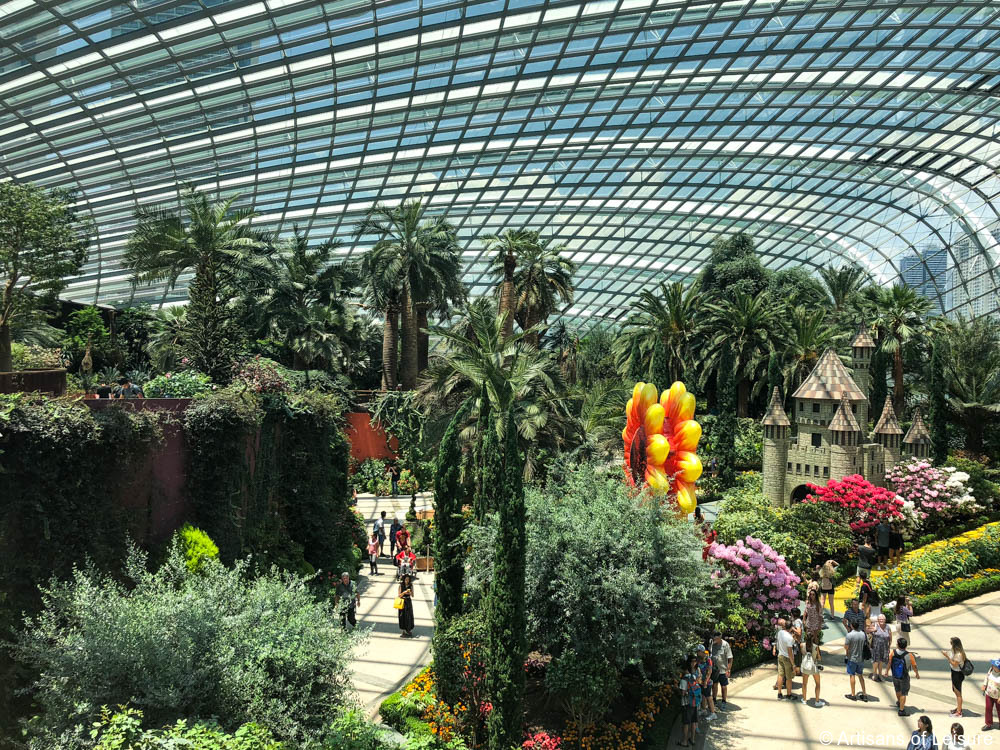 The Singapore Botanic Gardens is the only tropical garden in the world to be designated a UNESCO World Heritage Site.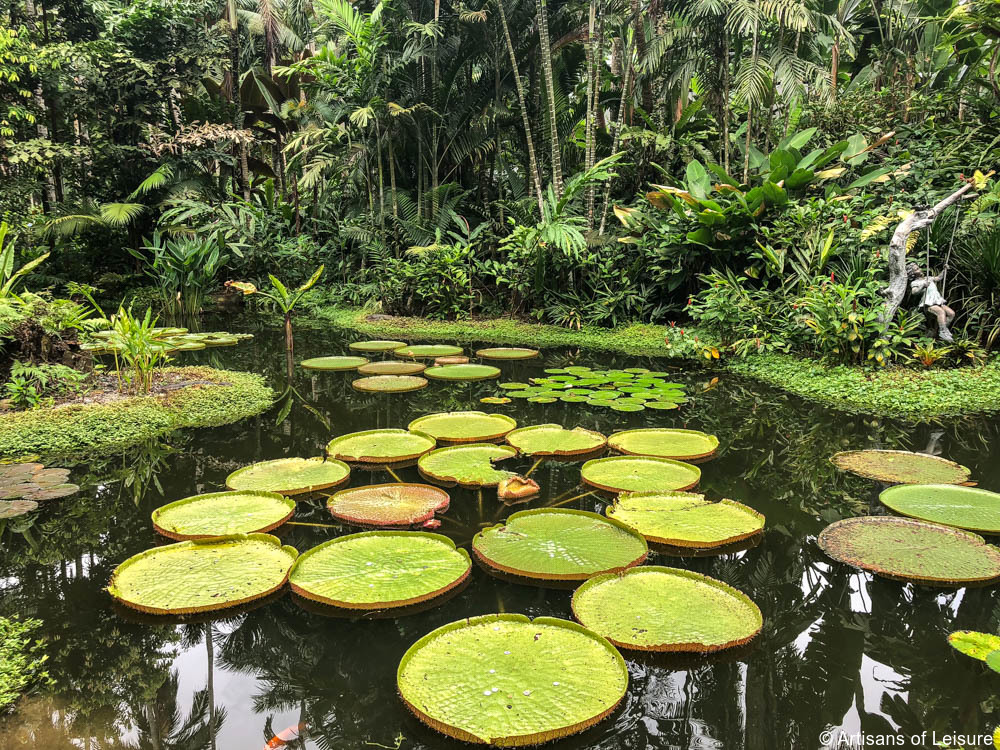 The National Orchid Garden displays more than 1,200 varieties of orchids.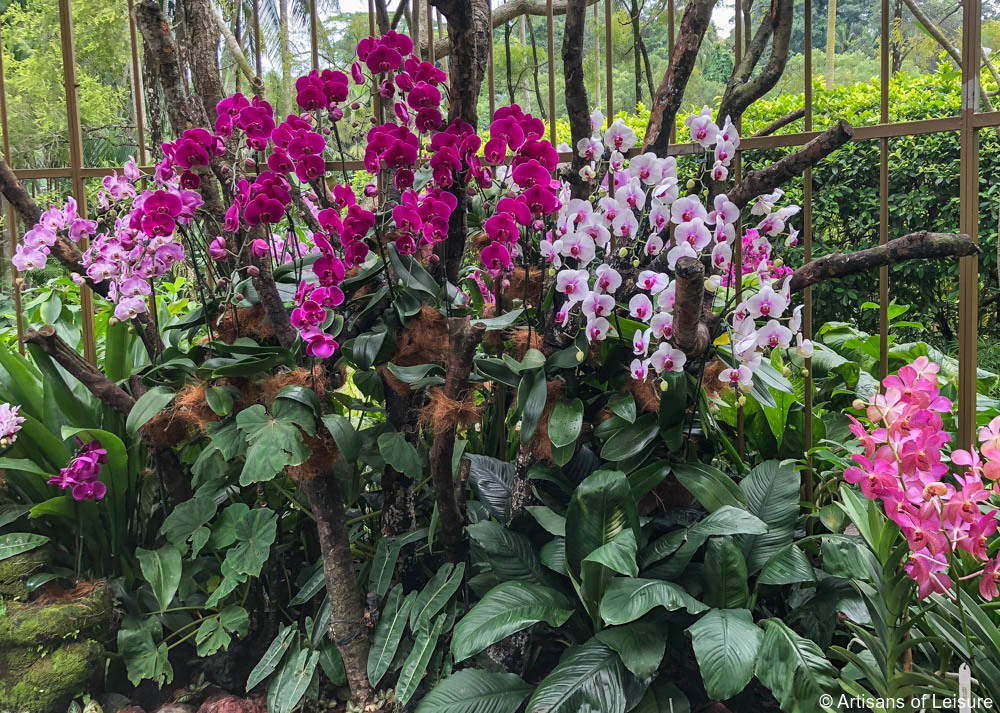 Singapore is composed of many distinct neighborhoods that add to the city's vibrant energy and wonderful food scene.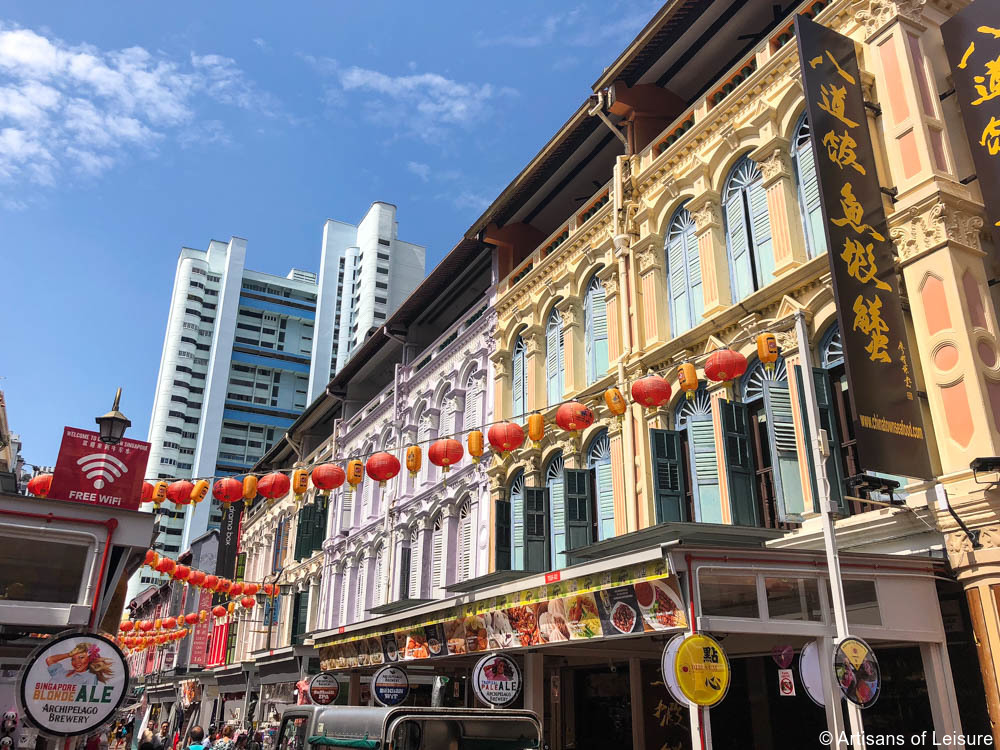 Chinatown is a wonderful mix of beautiful temples, intriguing history, specialty shops and street art.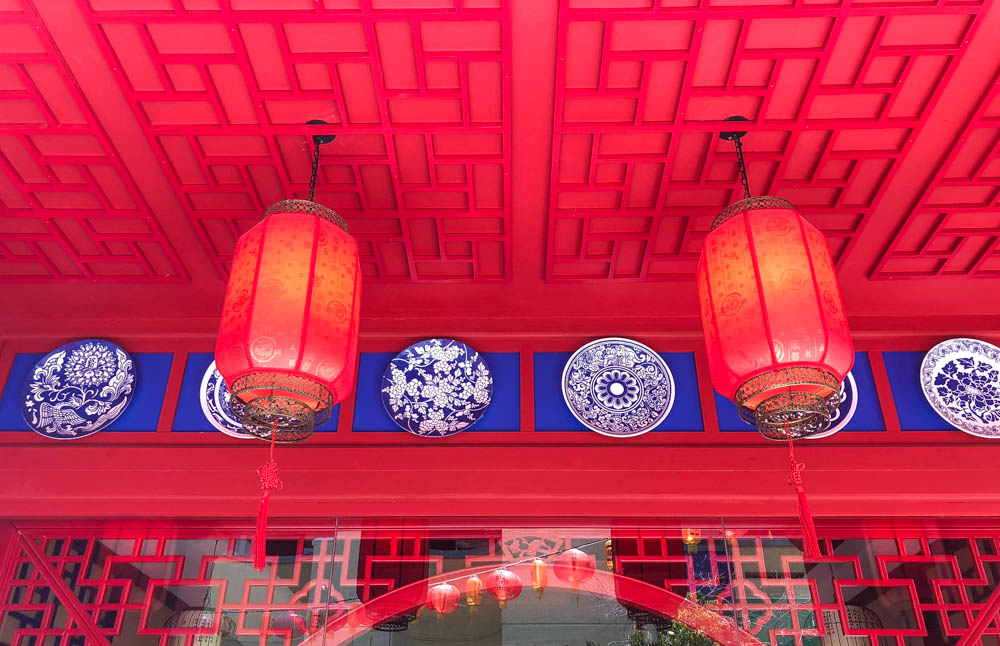 A highlight is touring markets…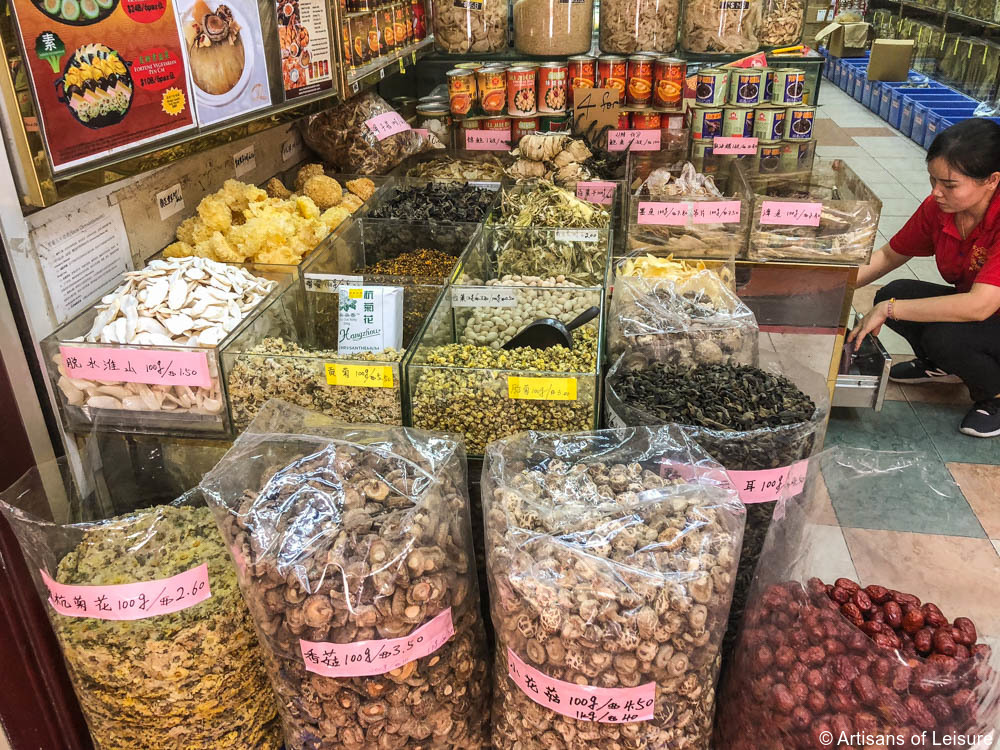 …and sampling treats such as Chinese egg tarts.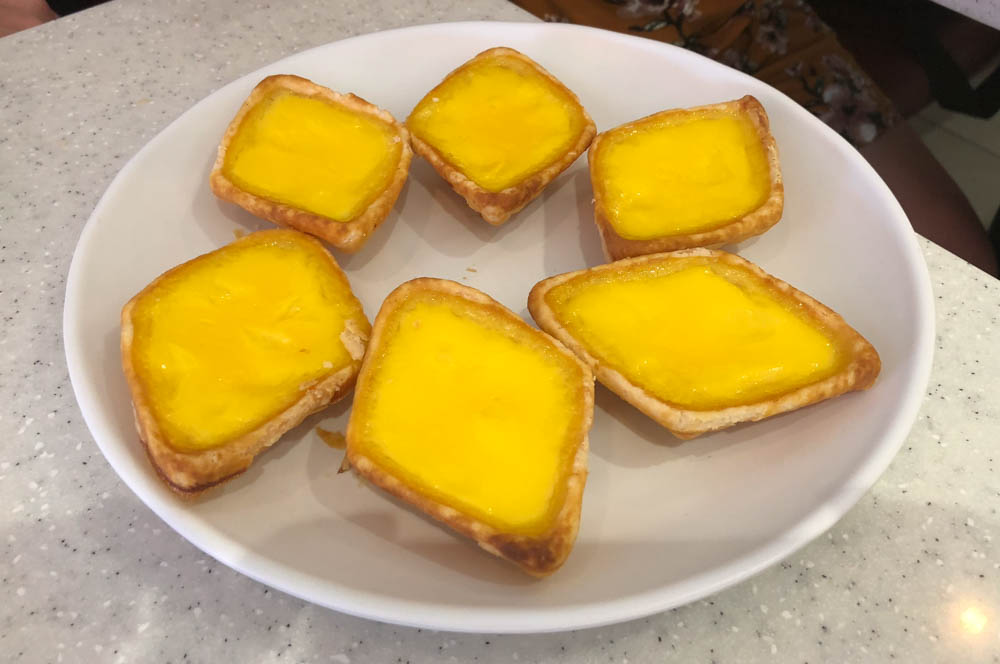 Little India is another highlight of Singapore…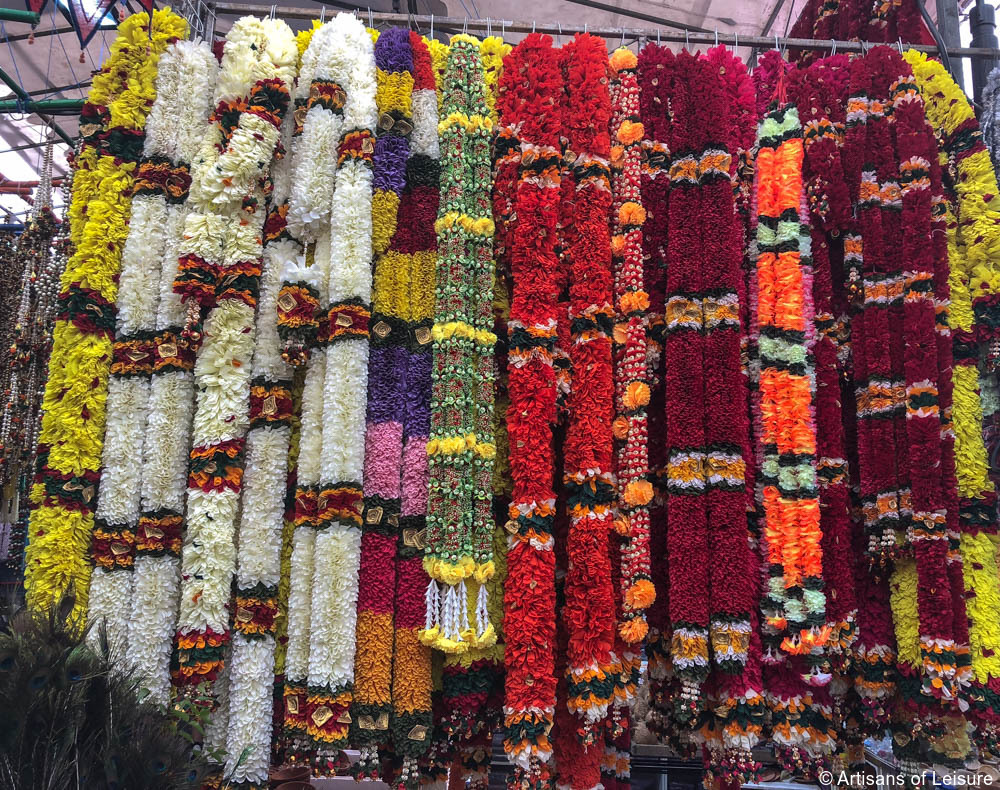 …with its wonderful local food…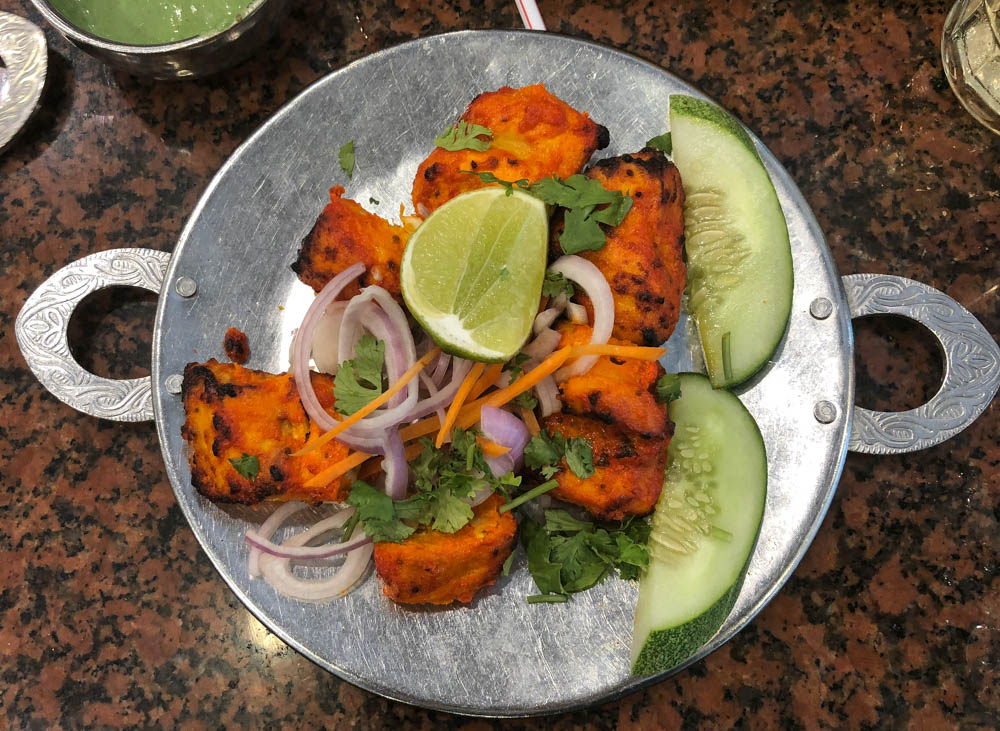 …and atmospheric markets.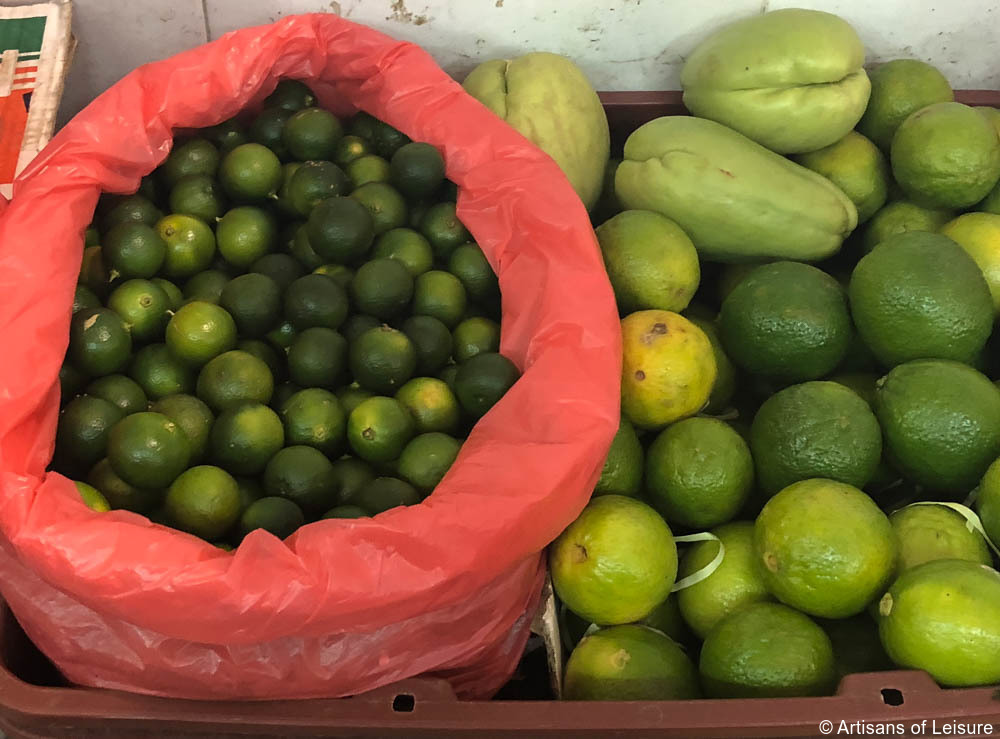 Colorful, traditional Peranakan shophouses can be found in many of Singapore's atmospheric neighborhoods.
A hybrid of Chinese and Malay traditions, Singapore's unique Peranakan culture and heritage is reflected in its stunning crafts, textiles and cuisine.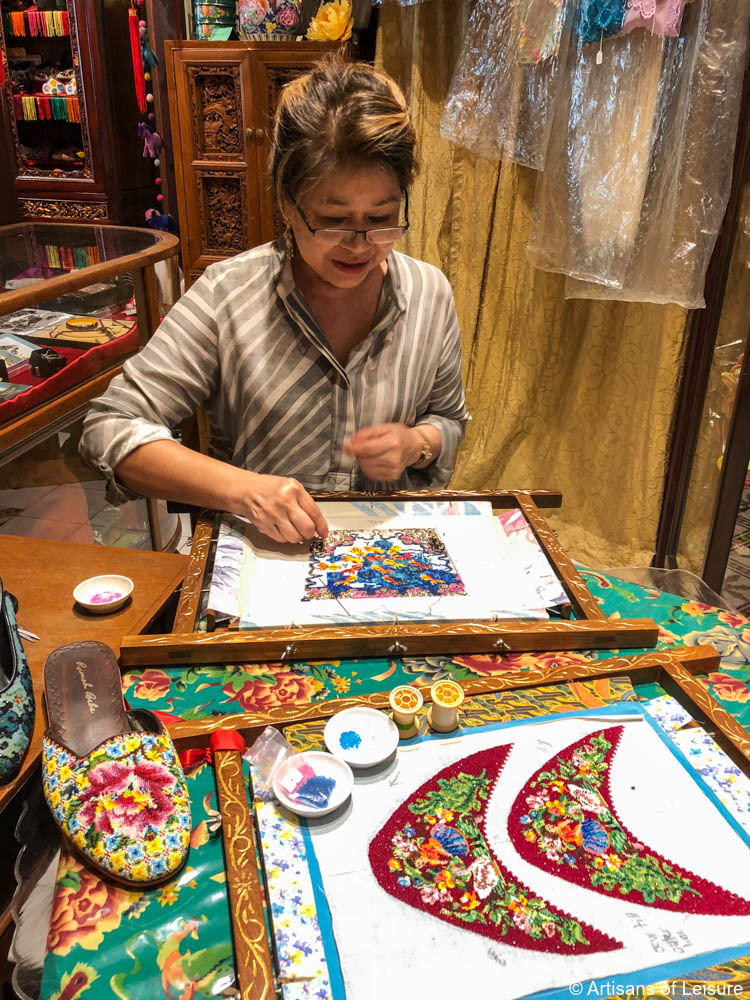 Singapore is a great place for shopping, and our guides take travelers to the most interesting boutiques.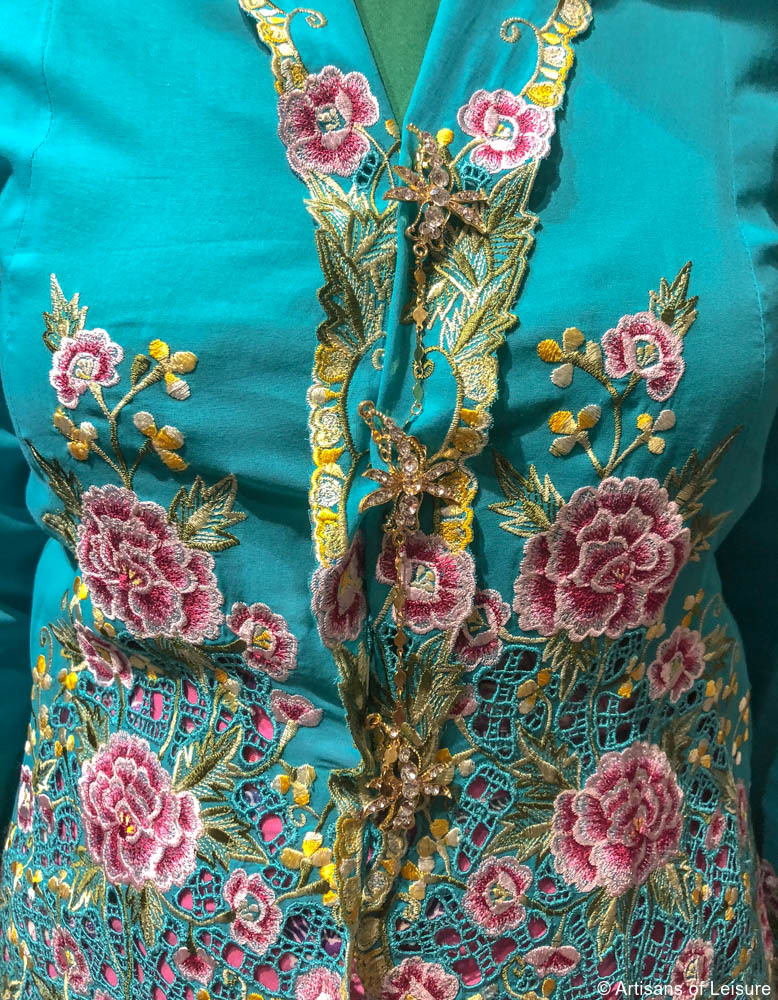 Artisans of Leisure can arrange private Crazy Rich Asians tours that include visits to various locations featured in the film such as local houses and landmarks.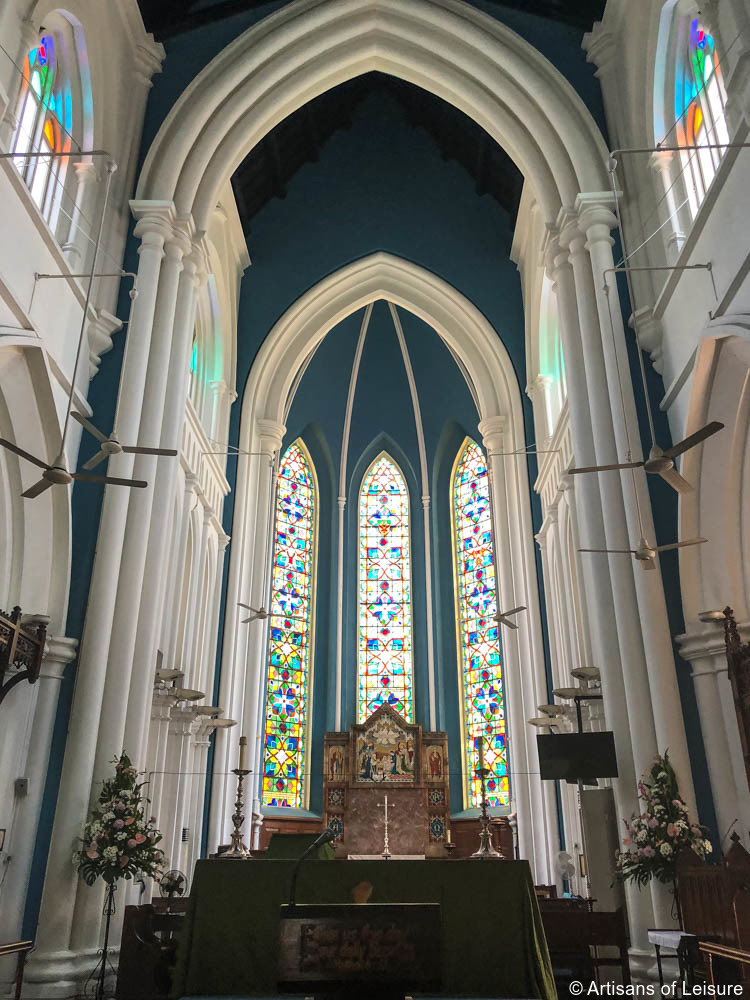 Our private Singapore tours include the best luxury hotels in the city.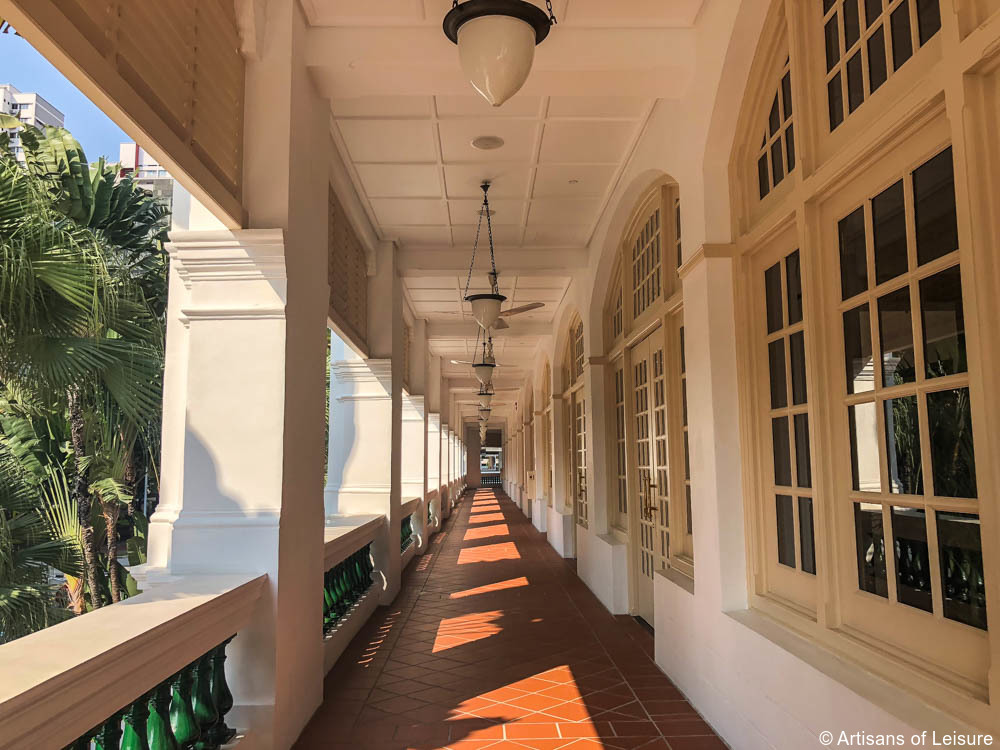 Raffles Singapore—the city's grande dame hotel—is currently undergoing an extensive and exciting renovation. However, the hotel's iconic Long Bar is still open and serving its trademark Singapore Sling cocktail.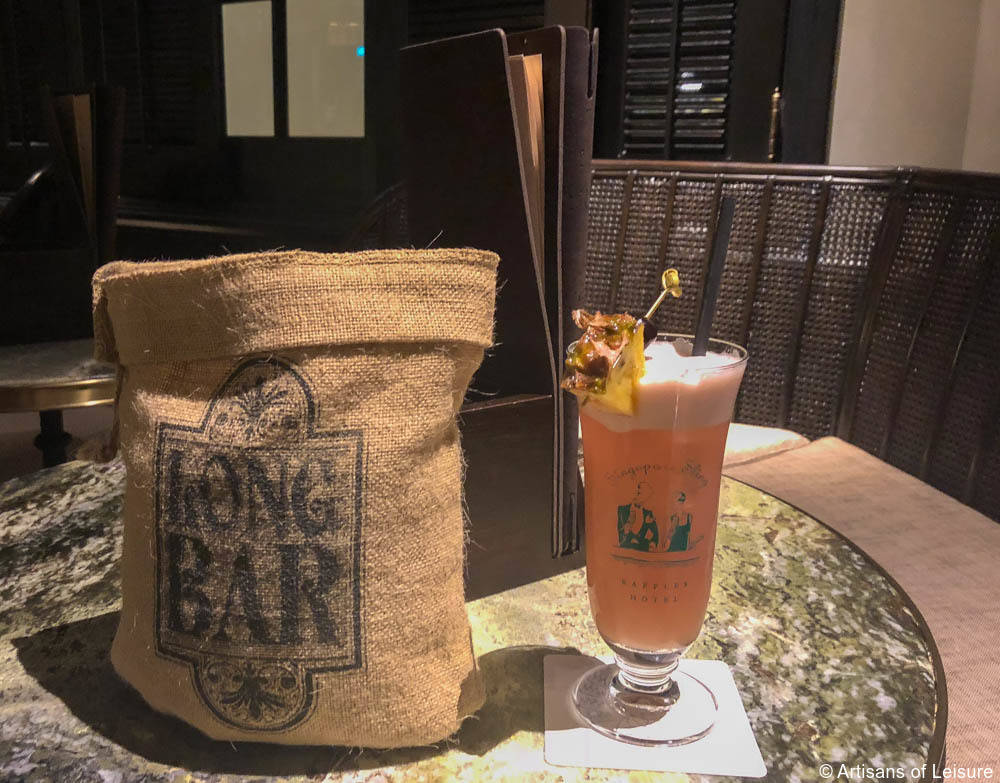 An architectural marvel by noted architect Moshe Safdie, the Marina Bay Sands is a hotel-casino-shopping-restaurant complex that has now become an integral part of the city's skyline.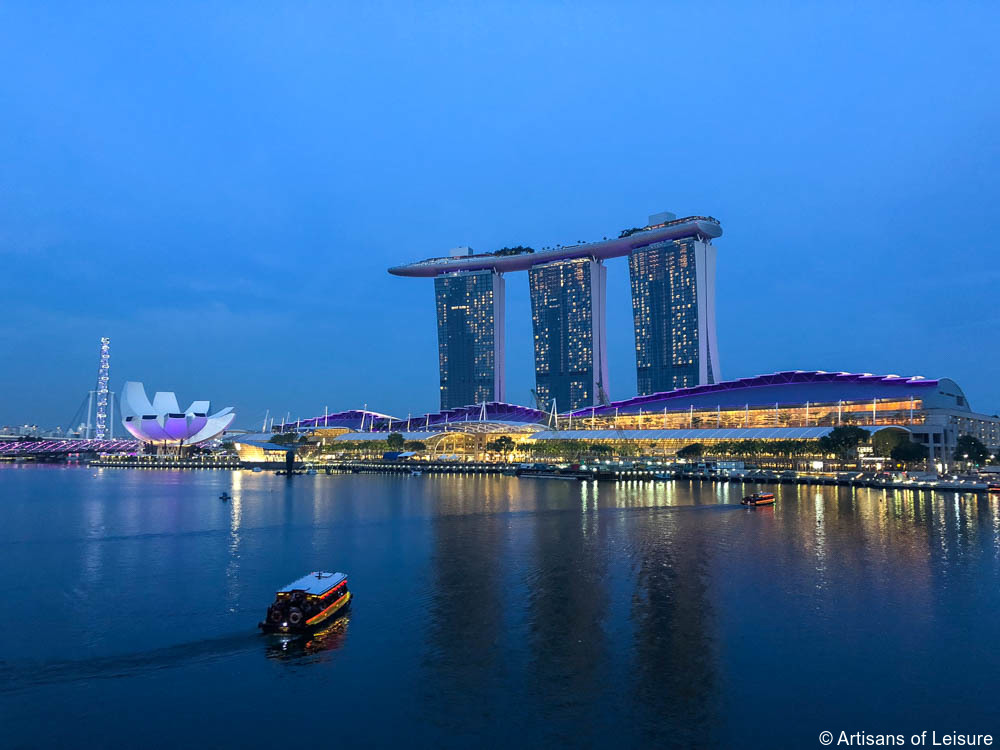 The hotel's famous infinity pool offers jaw-dropping views of the city from the 57th floor.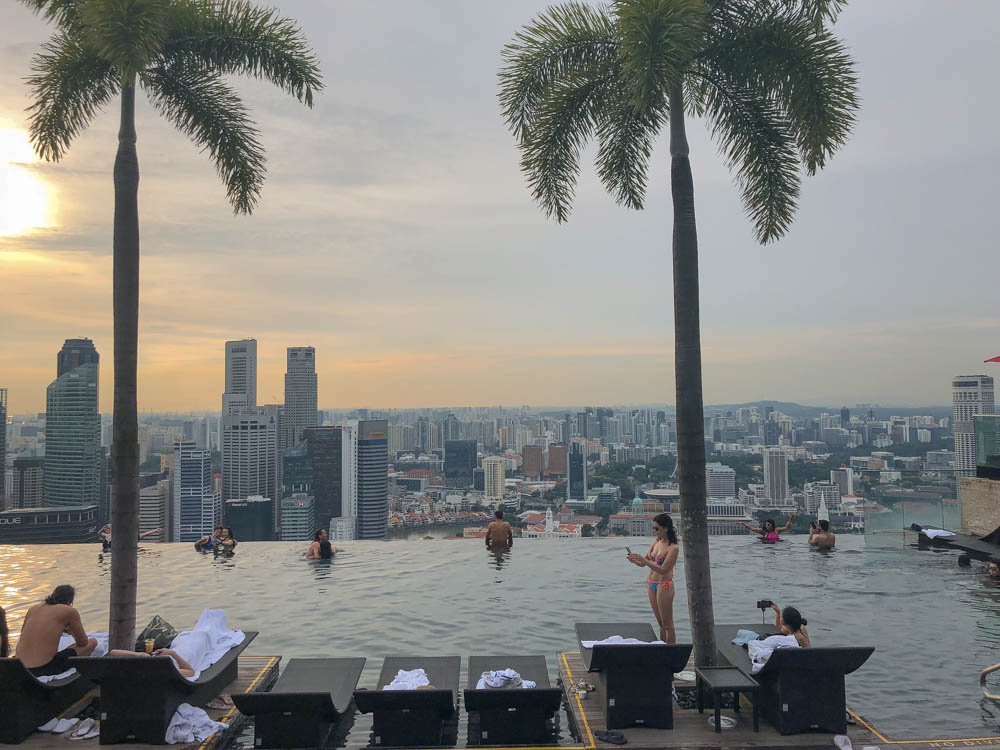 The downtown Civic District has an intriguing mix of modern and colonial architecture.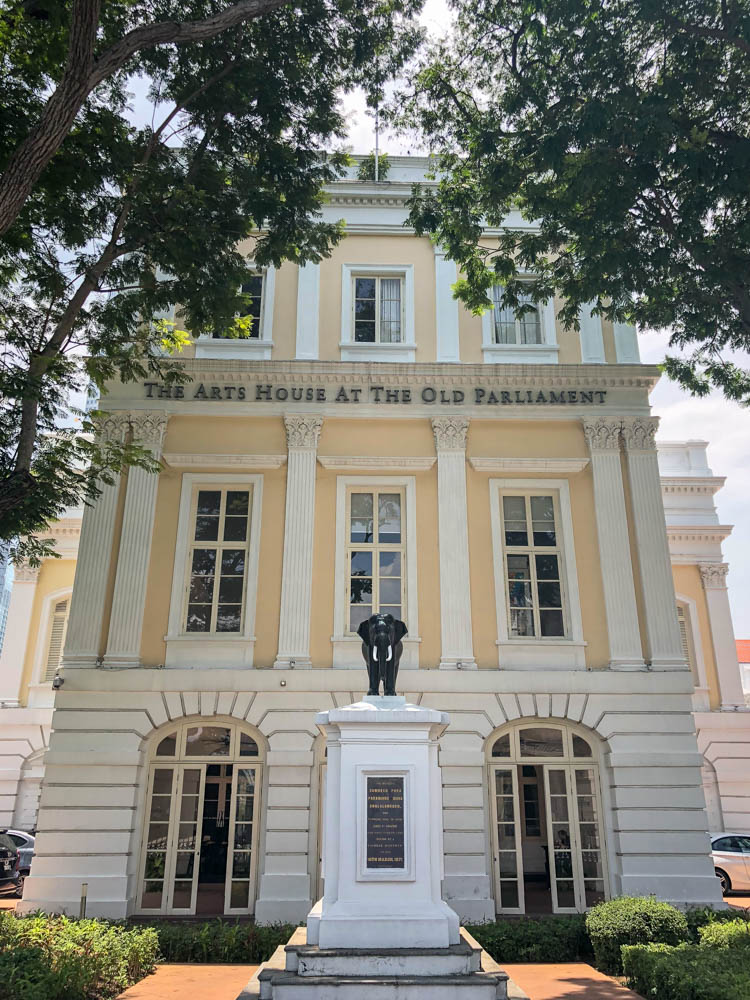 The area also has churches and museums with extensive collections of traditional and contemporary art from Southeast Asia and the world.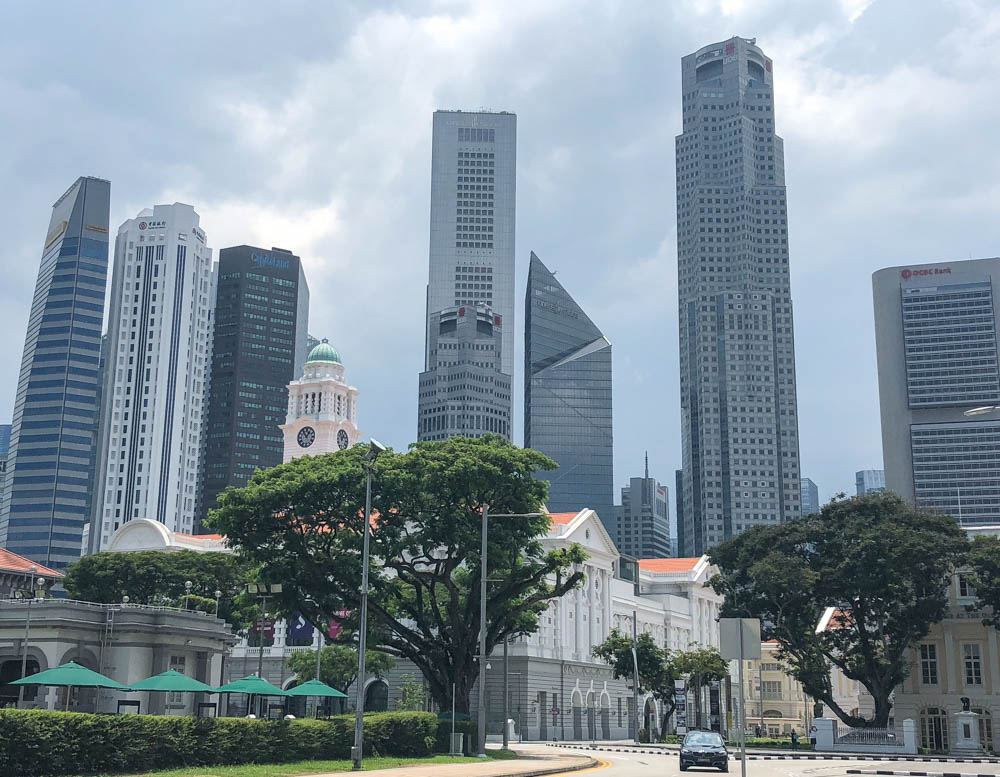 Baba House is one of the best-preserved examples of traditional Peranakan culture and architecture in Singapore.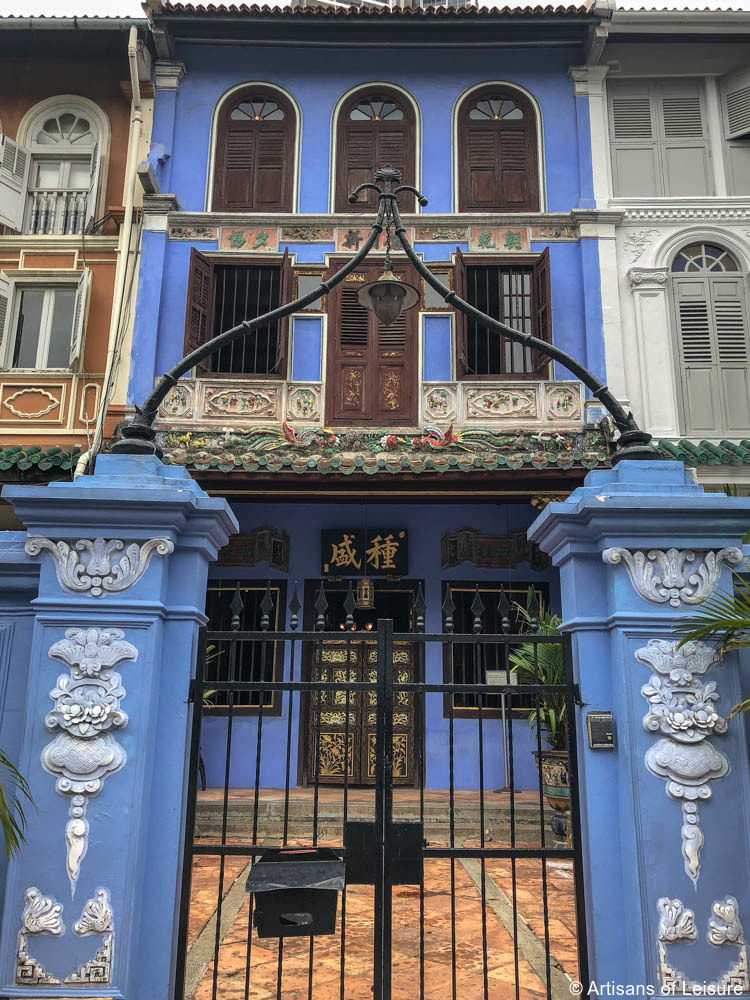 Candlenut, a Michelin-starred restaurant in the exclusive Dempsey Hill neighborhood, offers authentic, modern Peranakan cuisine.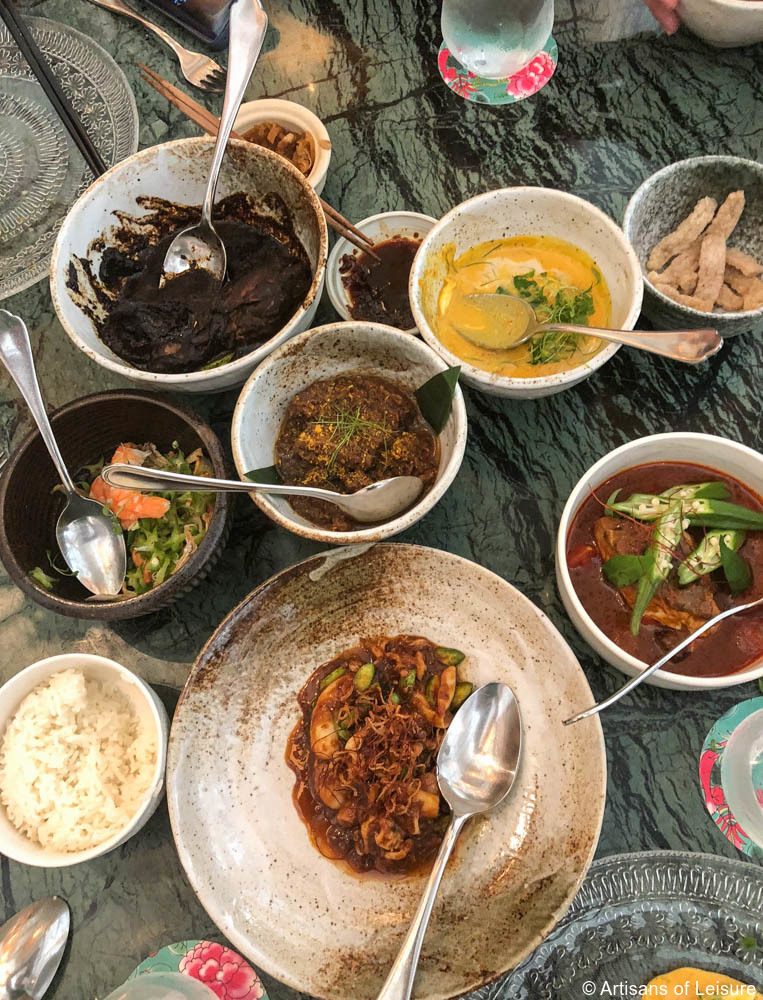 Hindu temples are in neighborhoods throughout Singapore, including this one in Joo Chiat.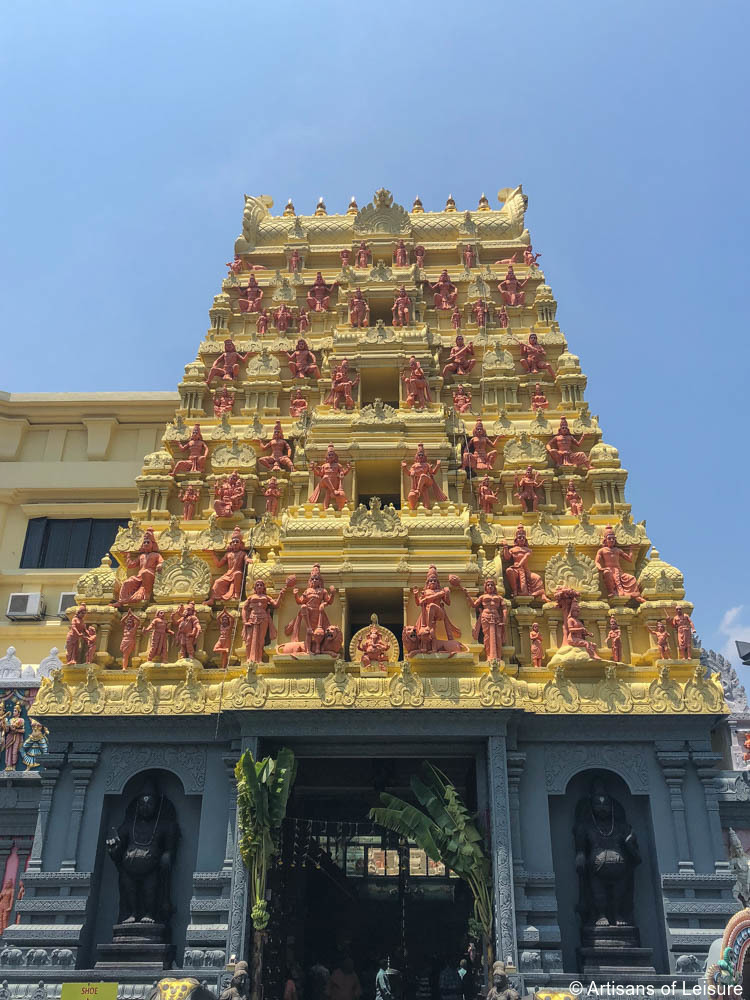 Nature lovers and bird watchers will enjoy a walk through Kent Ridge Park, part of the Southern Ridges parks. The elevated walkways offer great views of the surrounding area and local flora and fauna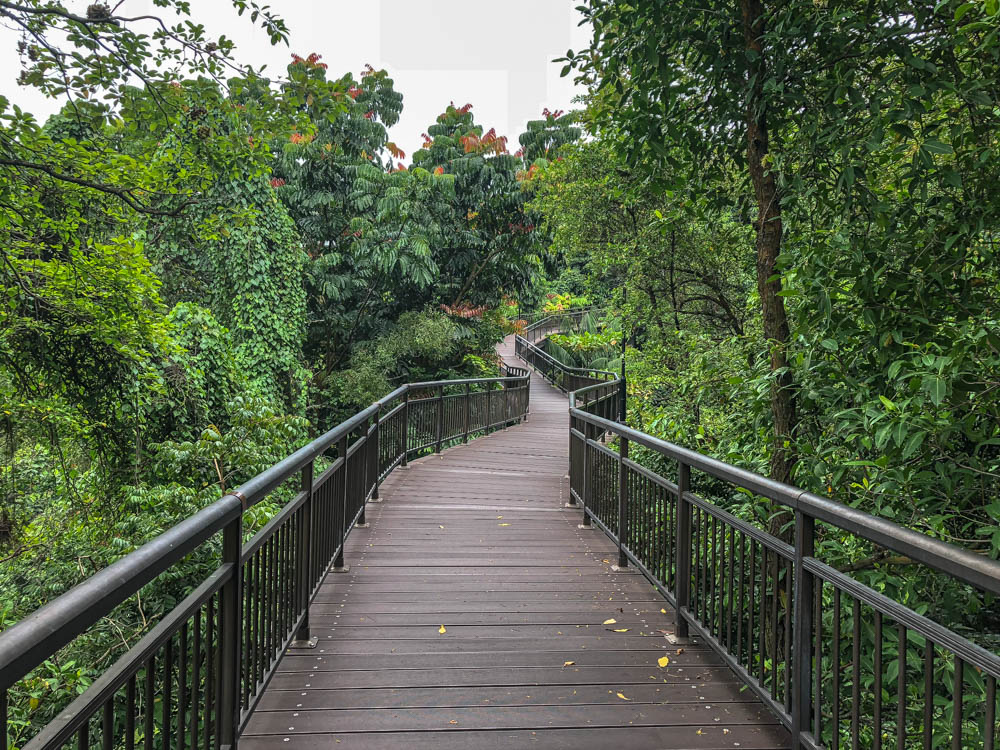 A visit to one of Singapore's world-renowned hawker centers is a great way to sample the city's diverse and dynamic local cuisine. Singapore's blend of Malay, Chinese and Indian populations has resulted in an incredible array of mouthwatering specialties. Two specialty stalls have even been awarded Michelin stars.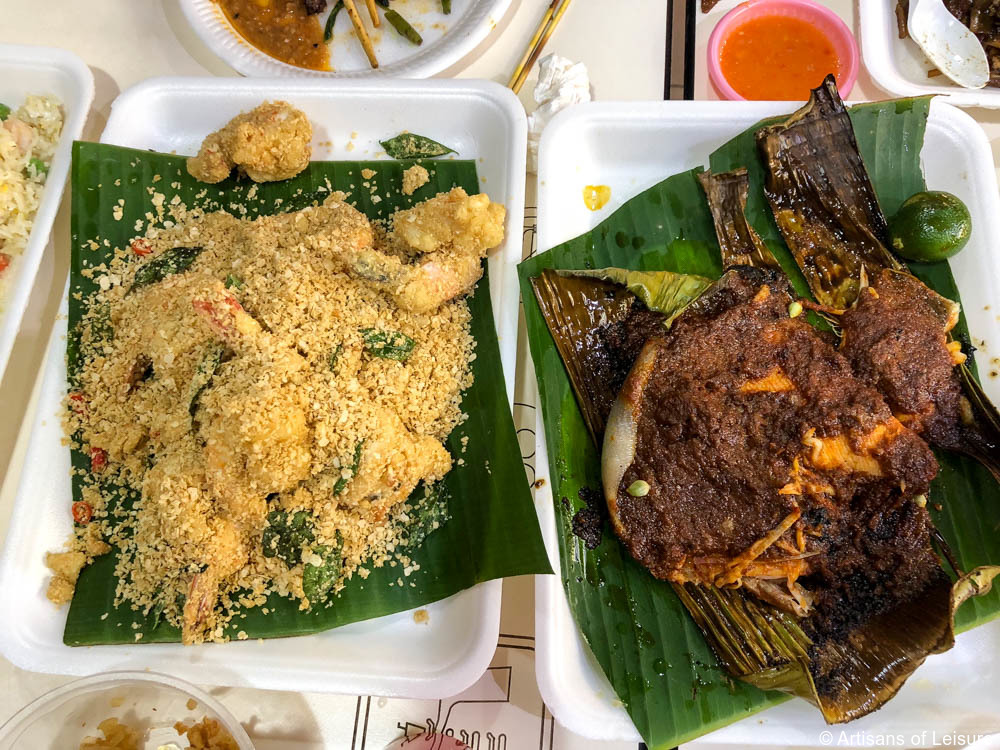 For travelers seeking a relaxing resort on the beach, Artisans of Leisure can arrange a stay at Capella Singapore on nearby Sentosa Island.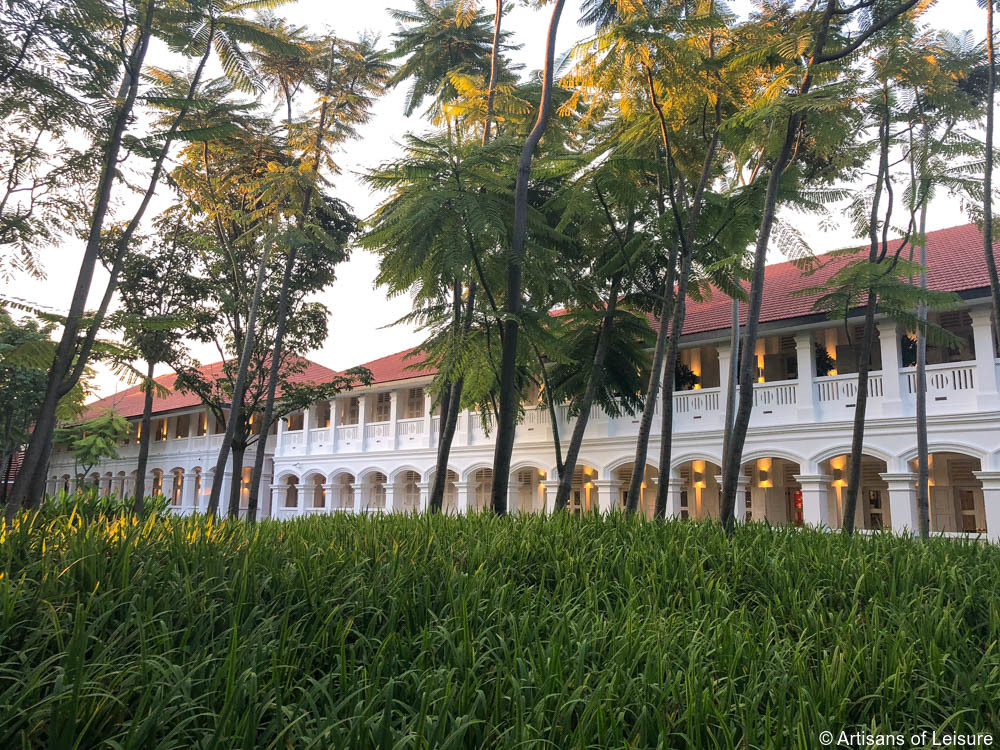 This luxury resort offers a unique blend of traditional colonial buildings and sinuous contemporary structures designed by Norman Foster.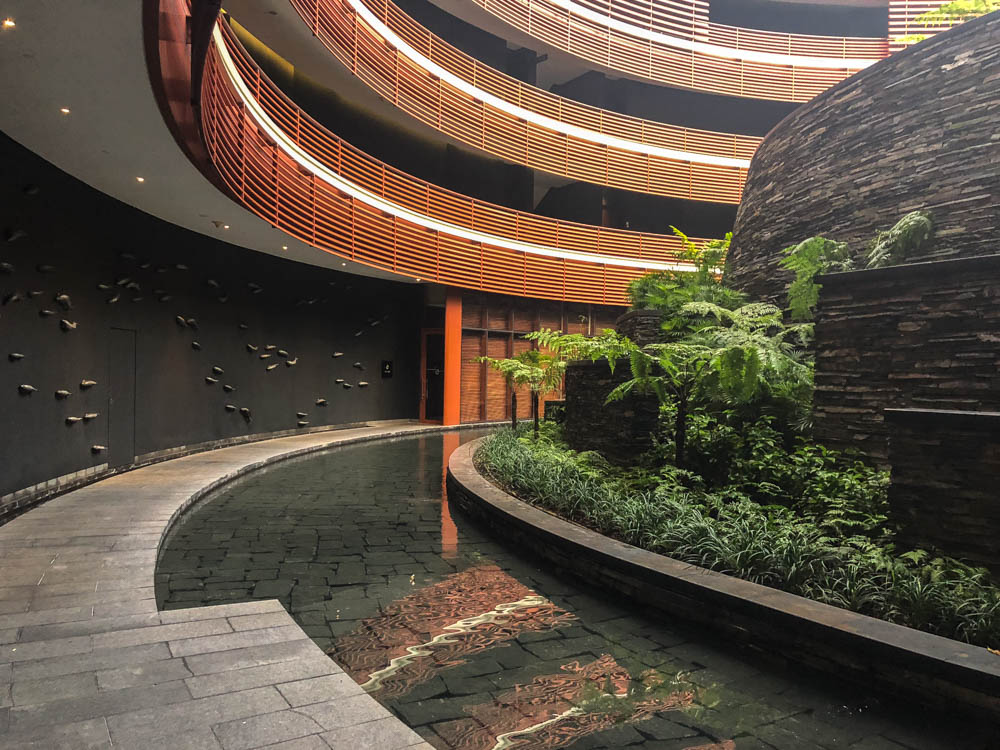 Our private Singapore tours combine well with our private tours elsewhere in Asia, such as Bali & Indonesia, Vietnam and Japan.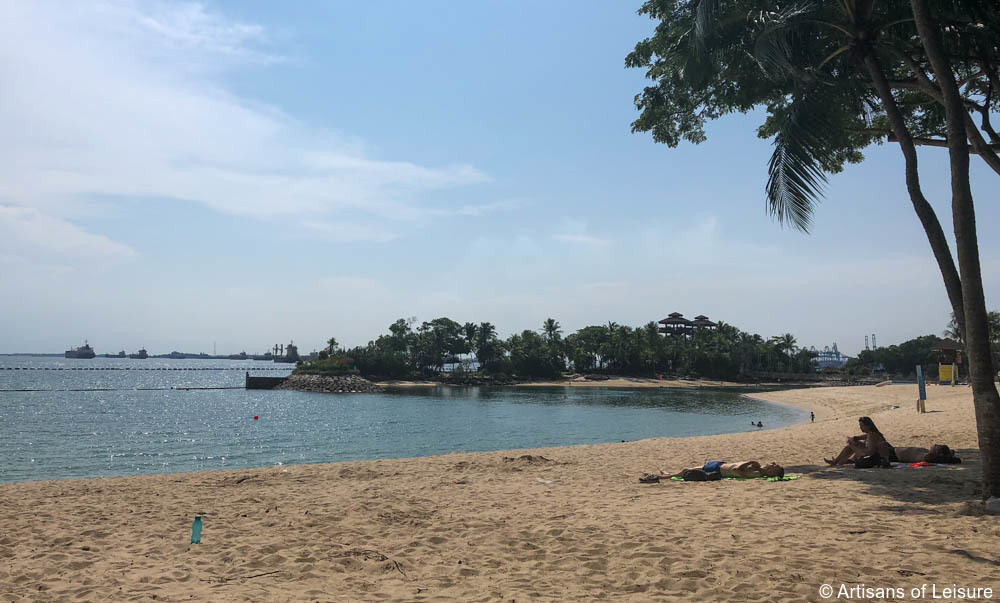 Contact one of our Asia specialists to start planning!
Destinations: Asia, Singapore, Southeast Asia
Tags: architecture, art, art tours, Artisans of Leisure, Asia, Asia tours, Asian culinary tours, botanic gardens, Crazy Rich Asians, Crazy Rich Asians tour, Crazy Rich Asians tours, culinary tours, culinary travel, design, food, foodie tours, garden tours, gardens, Gardens by the Bay, luxury, luxury Asia tours, luxury garden tours, luxury hotels, luxury resorts, luxury Singapore tours, luxury tours, luxury travel, Marina Bay Sands, Peranakan, private garden tours, private Singapore tours, private tours, restaurants, shopping, shopping tours, Singapore, Singapore culinary tours, Singapore foodie tours, Singapore tours, Supertree Grove, tours, travel, UNESCO