June 30, 2022
Top 10 Favorite Travel Experiences in Morocco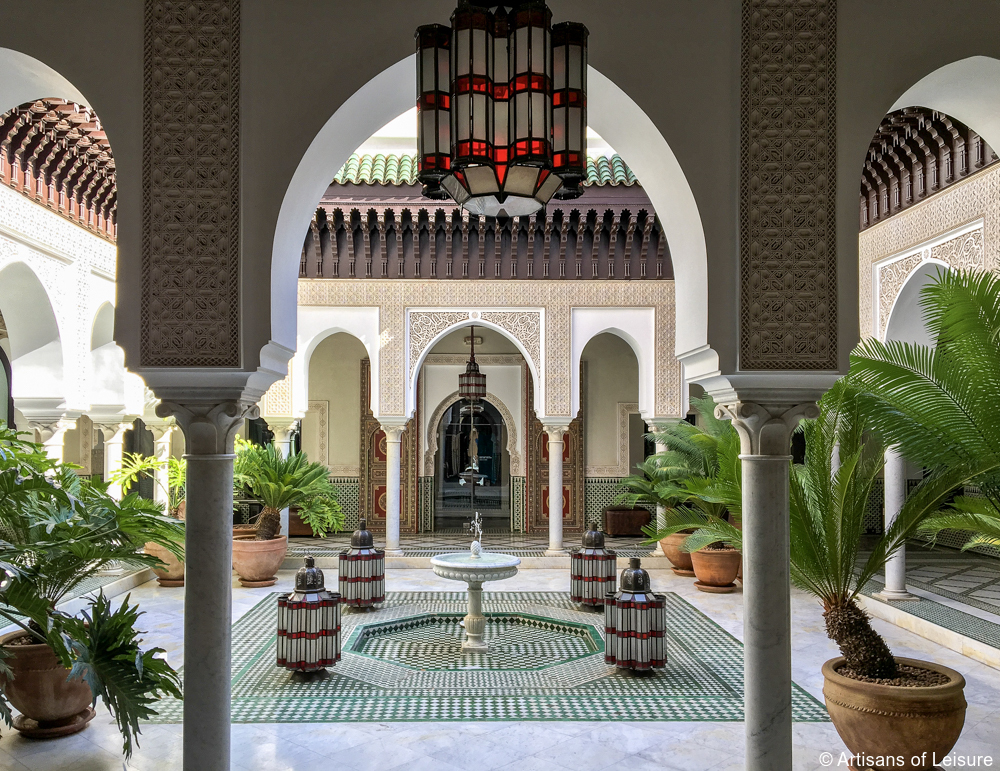 Morocco enchants visitors with its ancient medinas, lively markets, traditional crafts, exquisite gardens, majestic mosques and so much more. Here are some of our favorite travel experiences in Morocco for travelers wanting sophisticated cultural touring, insider activities, and top dining and shopping. Contact us to incorporate any of them into one of our private Morocco tours:
1. Insider touring and shopping in Marrakesh 
The ancient city of Marrakesh is a dream destination for anyone interested in architecture, design, gardens, cuisine and shopping.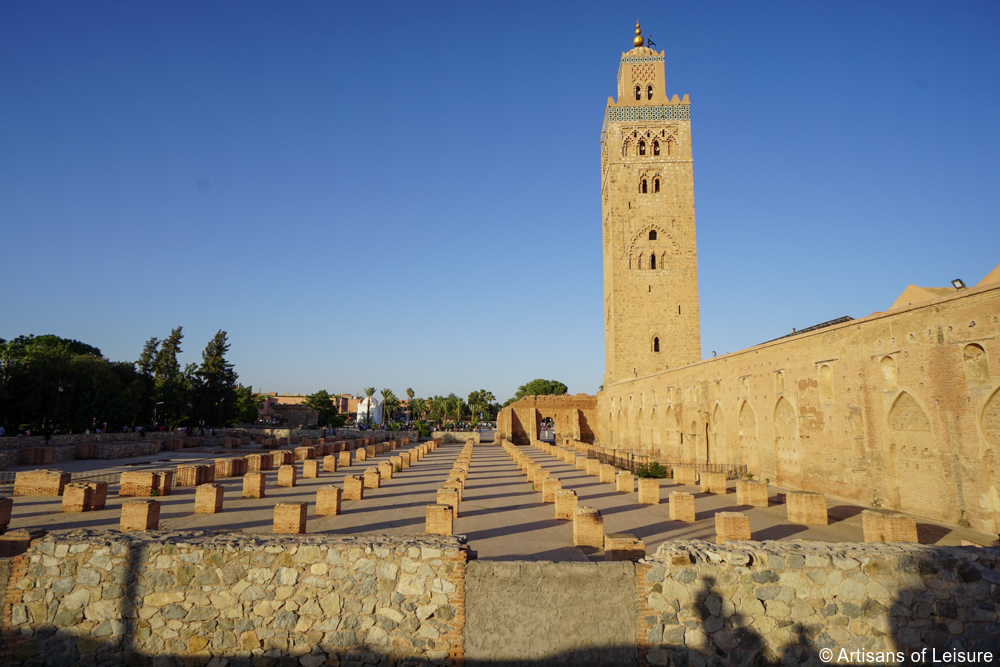 Our private touring in Marrakesh includes visiting the medina (walled old town), lively souks (markets), historic landmarks, interesting neighborhoods and museums and the best shopping districts with an expert insider guide.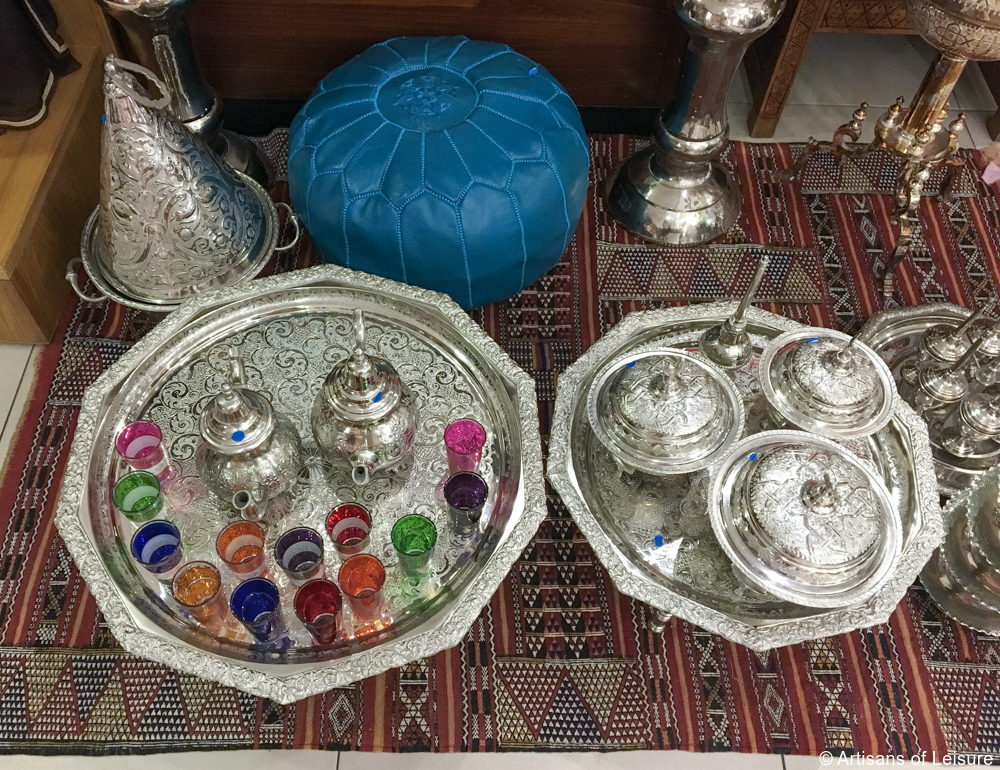 Surrounded by ochre city walls and packed with architectural masterpieces, labyrinthine streets and bustling souks, the medina of Marrakesh is a UNESCO World Heritage Site and a highlight of Morocco.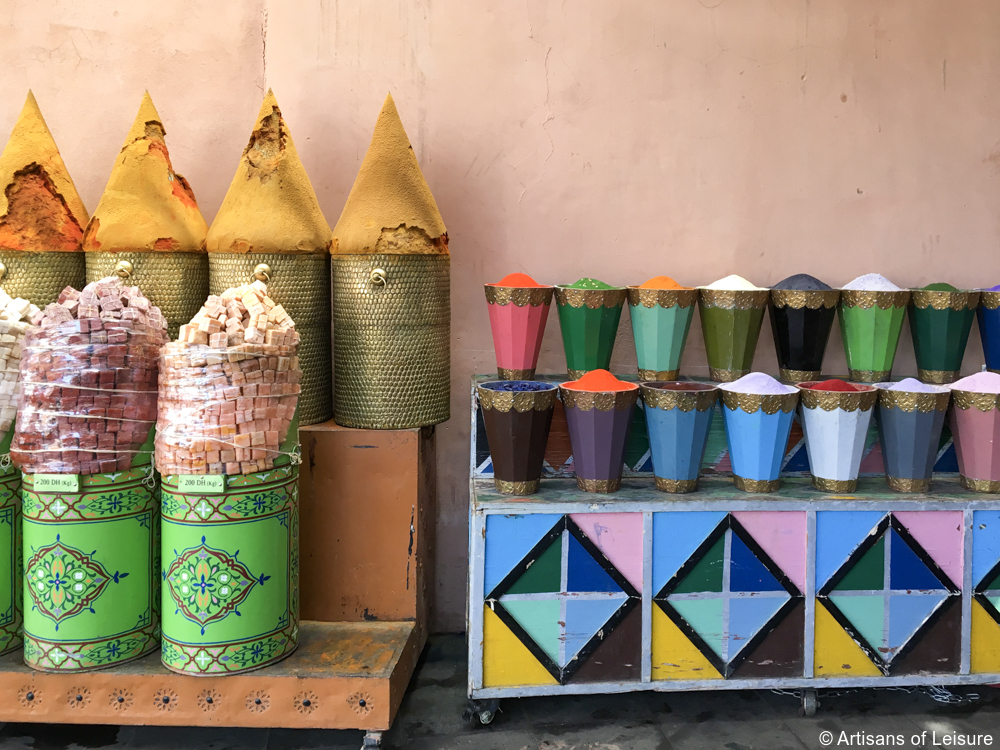 We take travelers to the best places in the souks and upscale neighborhoods to browse for local products such as quality Berber carpets, inlaid furniture, trays, tea ware, handmade zellij tiles, woven baskets, tooled leather goods, traditional jewelry, Moroccan lanterns, argan oil, exquisite kaftans and more.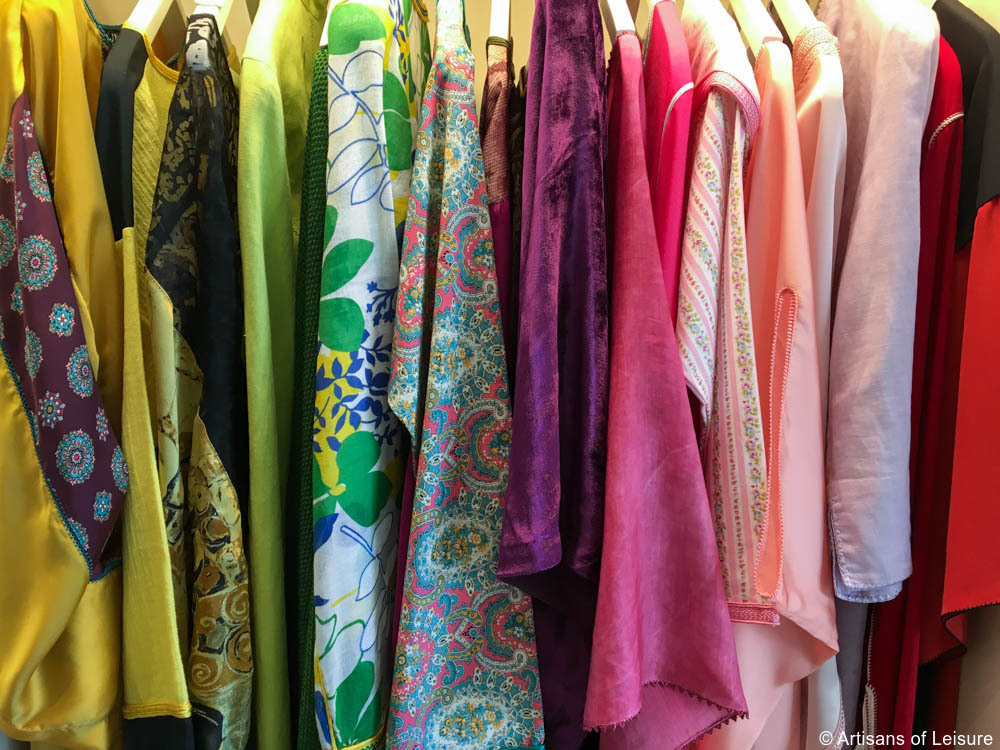 We also take our travelers to visit to important landmarks throughout Marrakesh, including our favorite gardens, palaces and museums.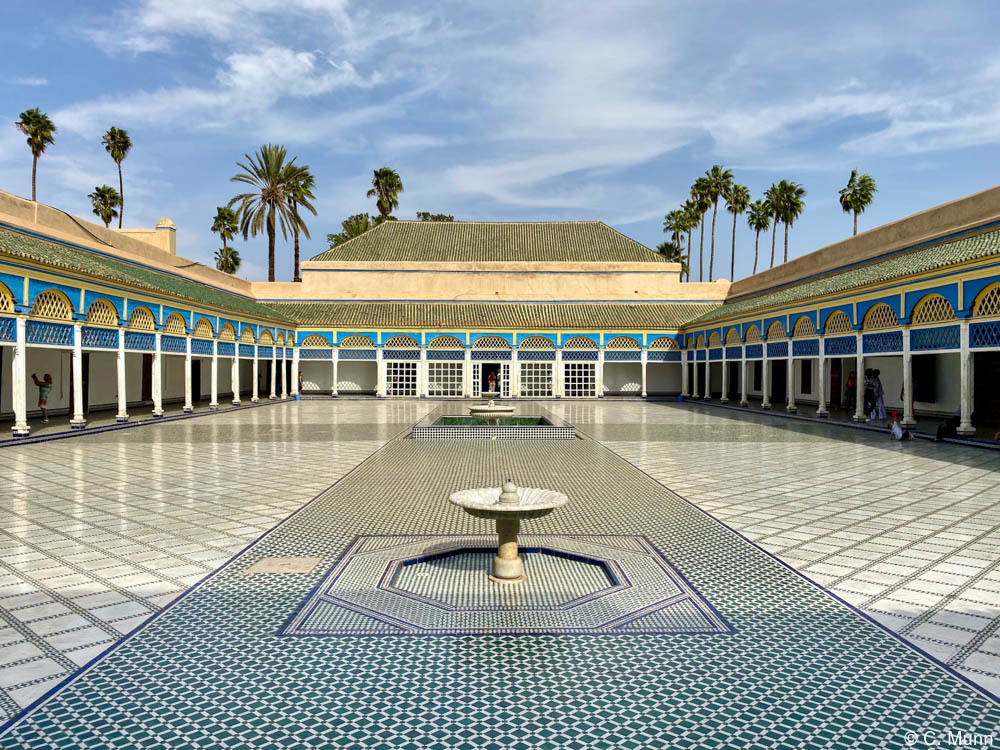 Highlights include the Koutoubia Mosque, Bahia Palace, Ali ben Youssef Madrassa and the Jardin Majorelle.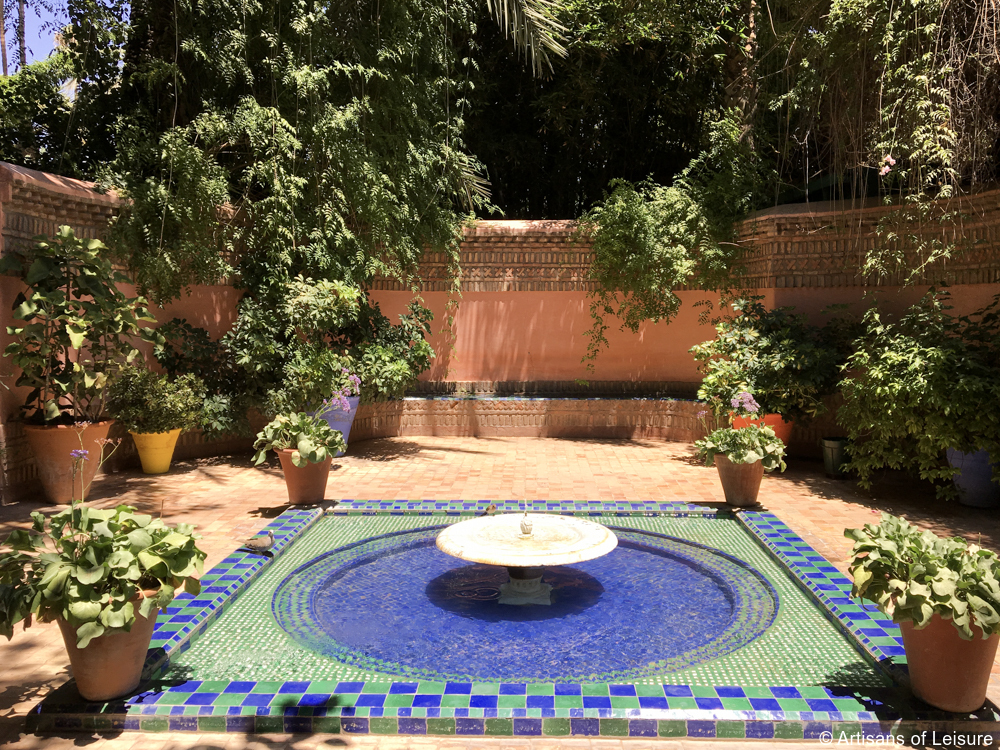 2. Exclusive experiences in the Sahara Desert and Agafay Desert
For an unforgettable experience in Morocco, we highly recommend spending some time in one of the desert regions.
The Agafay Desert is one of our favorite destinations for a private day excursion from Marrakesh, and a luxurious private dinner in the desert is the perfect way to experience its unusual landscapes and views of the Atlas Mountains.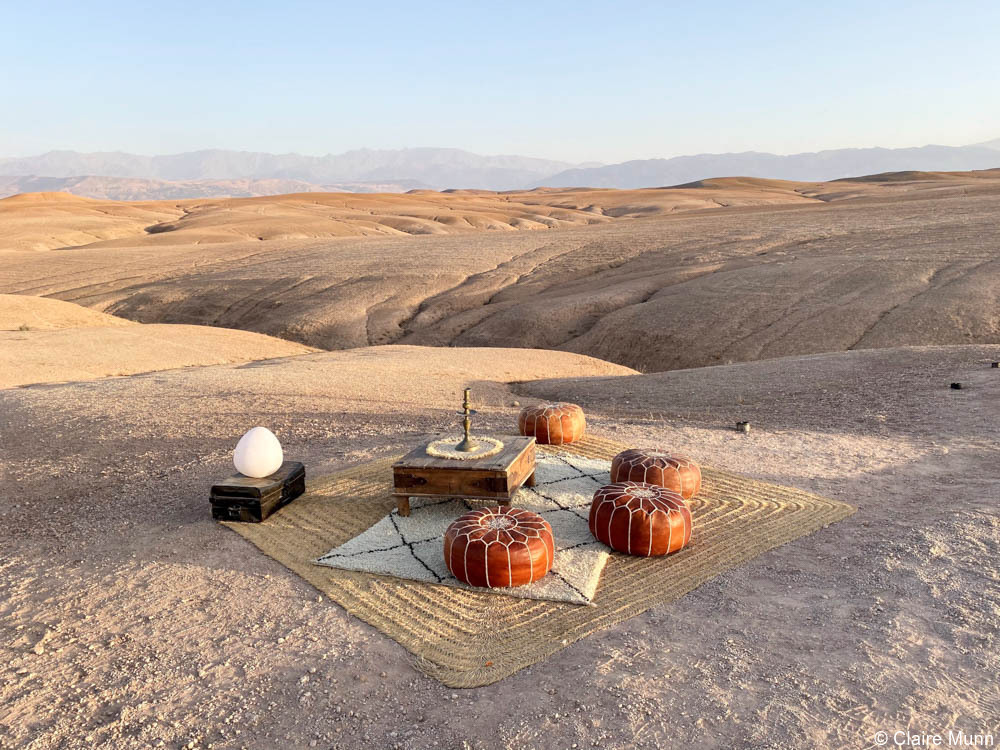 Our travelers can enjoy a camel ride (if desired) before relaxing at a luxury tented camp with an aperitif and a view of the sunset.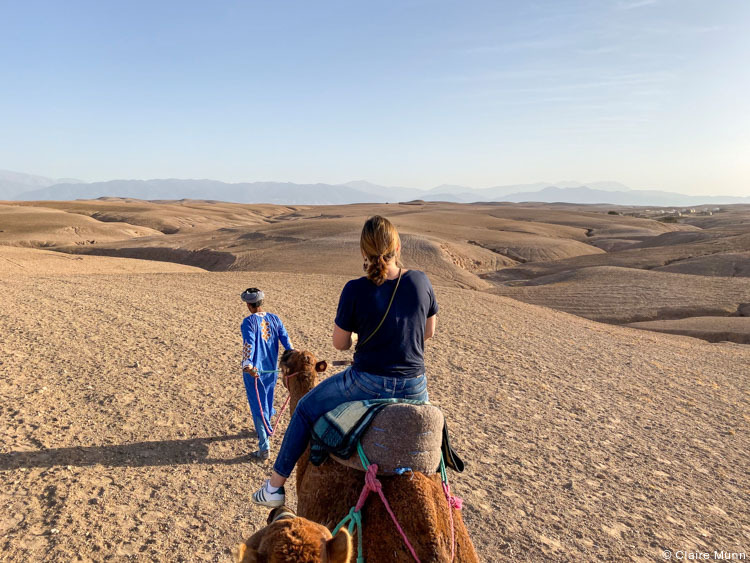 Later comes a meal of authentic Moroccan cuisine accompanied by live traditional music. The evening ends with a digestif under the stars. Upon request, we can also arrange for more adventurous travelers to stay overnight in the Agafay Desert in a luxurious tented camp.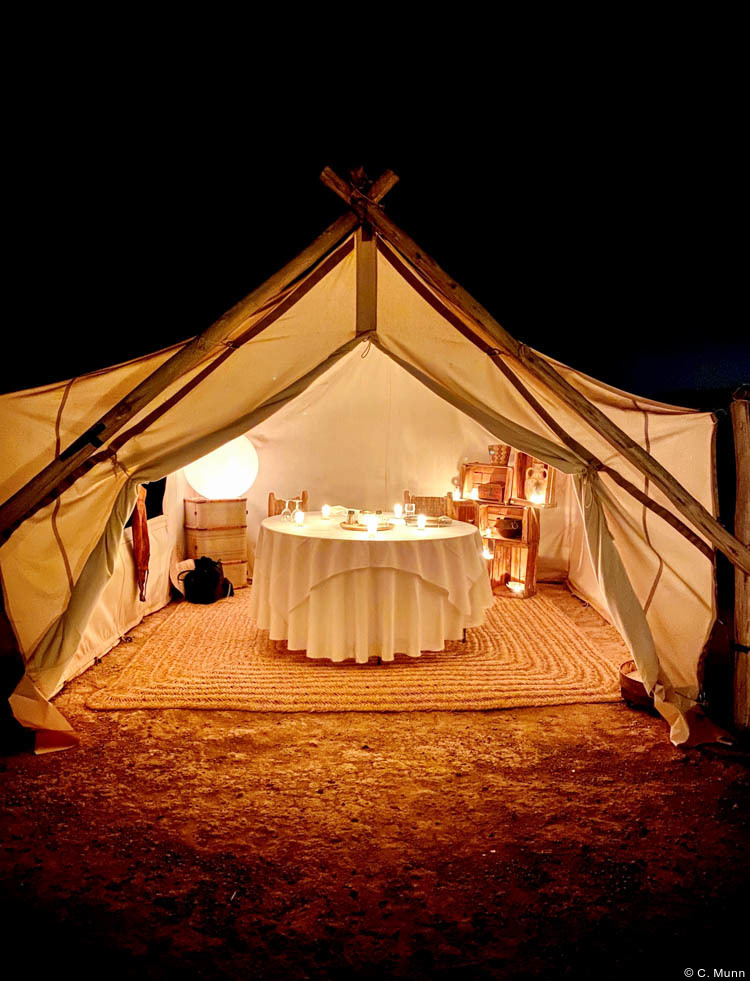 For travelers who want a more in-depth desert experience, we can arrange a private overnight in the Sahara Desert at a Bedouin-style tented camp.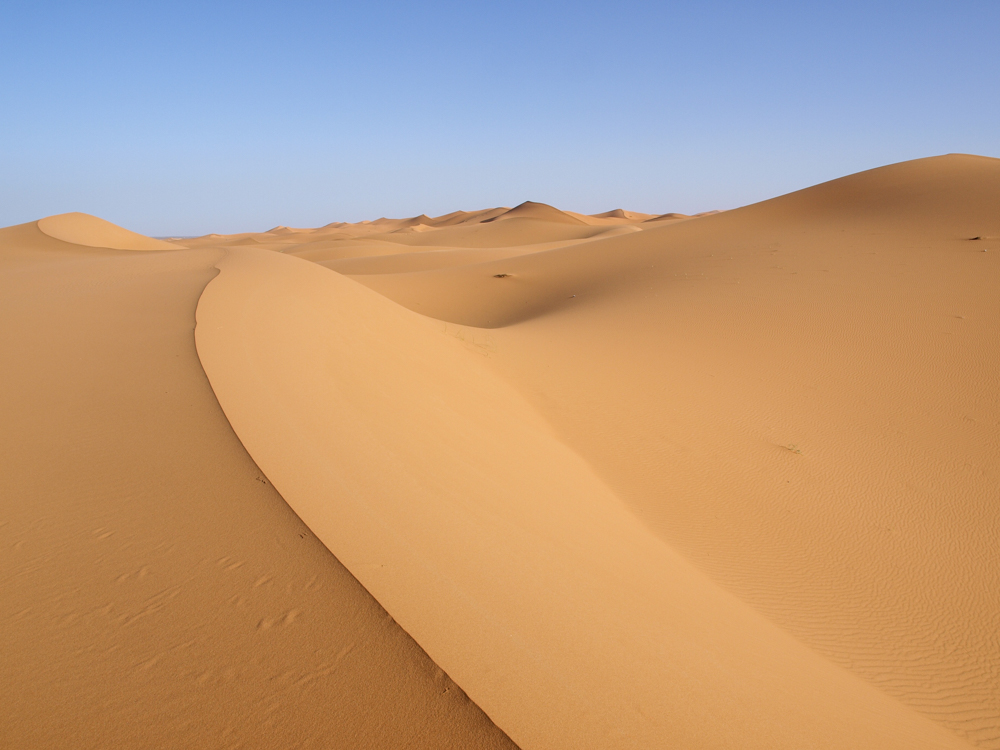 Travelers can soak up a once-in-a-lifetime sunset over the dramatic red sand dunes of Erg Chebbi and enjoy drinks by a bonfire while being serenaded by local gnawa musicians. The magical evening ends with a traditional Berber dinner under the star-filled sky.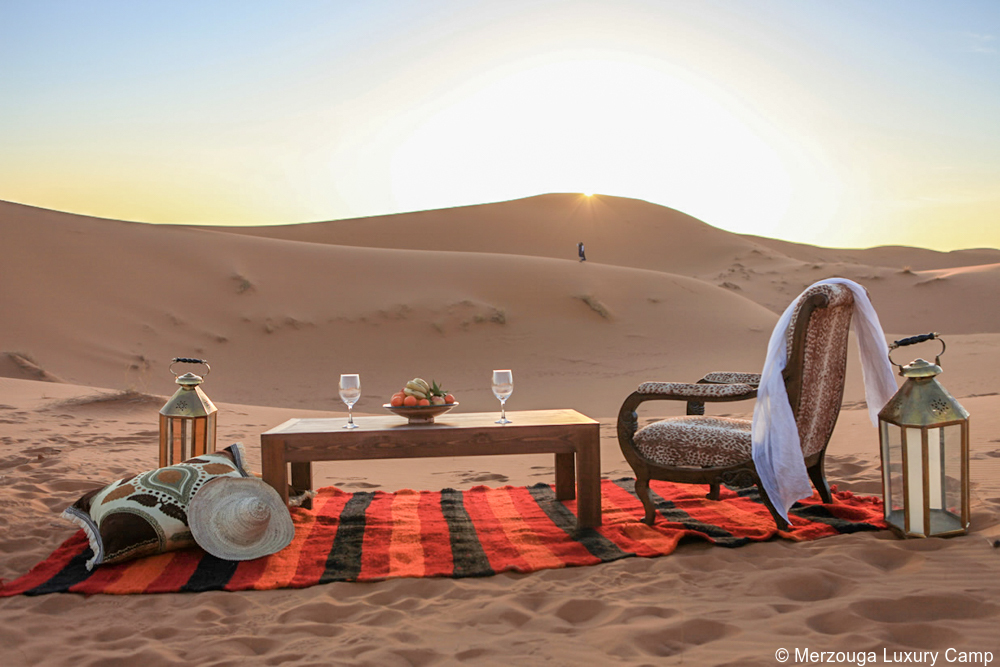 We also arrange camel rides over the dunes at sunrise—a unique way to greet the day.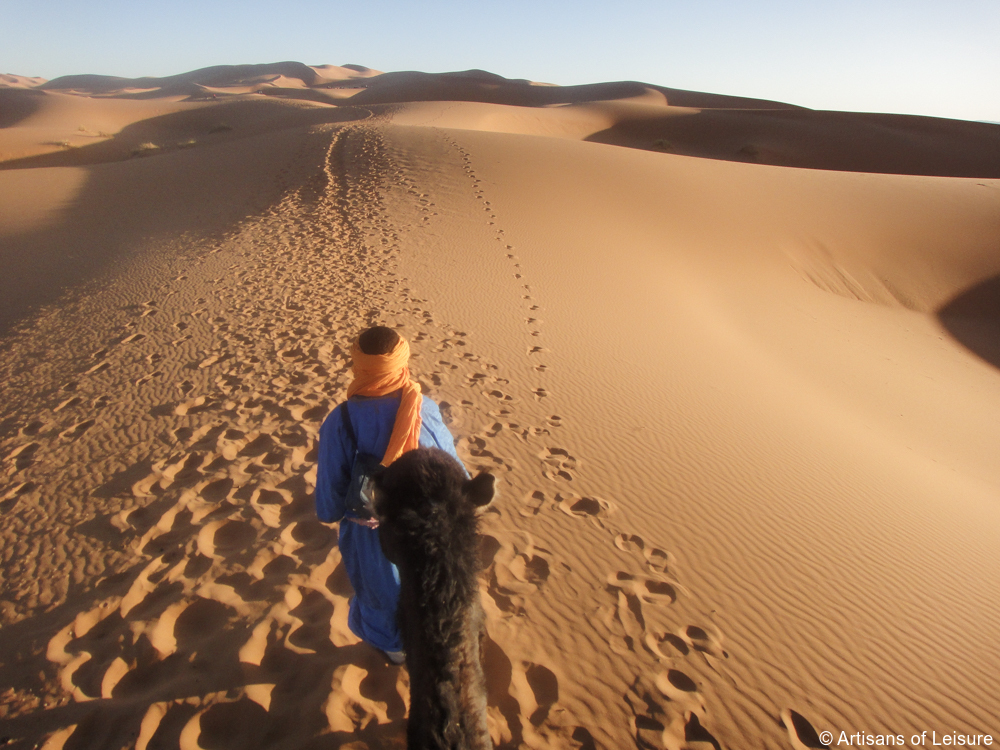 Among the other activities we arrange in the Sahara Desert are sandboarding, quad biking, stargazing with an astronomer, yoga and meditation, and meeting with a fossil expert
3. Visiting the Blue City of Chefchaouen
Founded in the 15th century by Jews and Muslims fleeing the Spanish Inquisition, Chefchaouen in northern Morocco is famous today for its medina painted in vibrant shades of blue.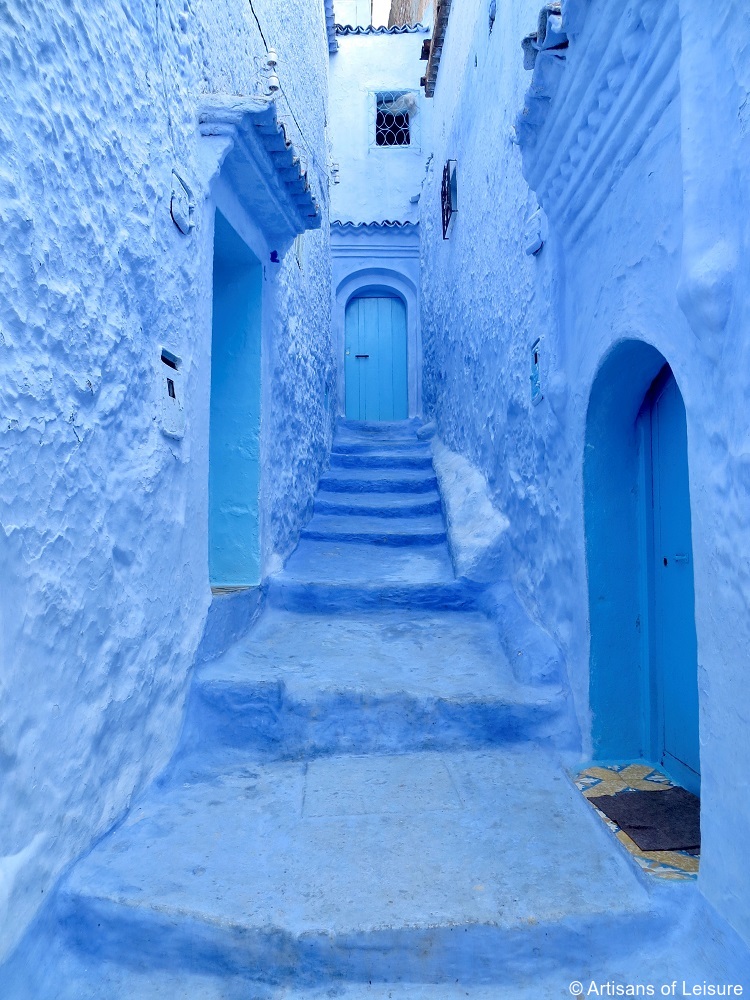 We arrange private tours of the backstreets of Chefchaouen and its brilliant, blue-washed Moroccan and Andalusian architecture.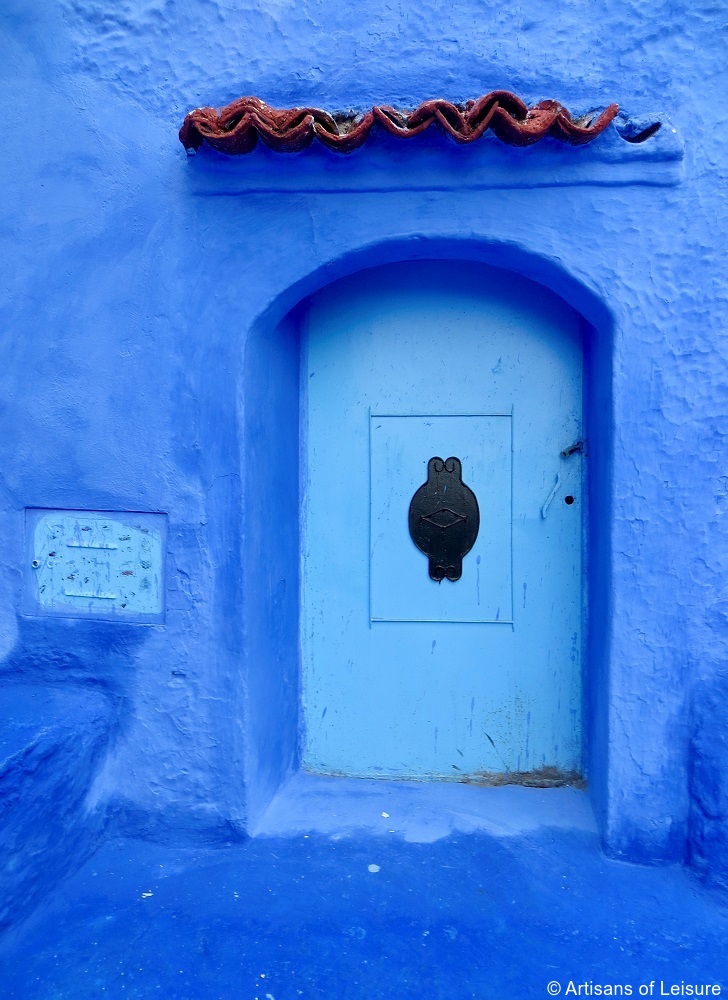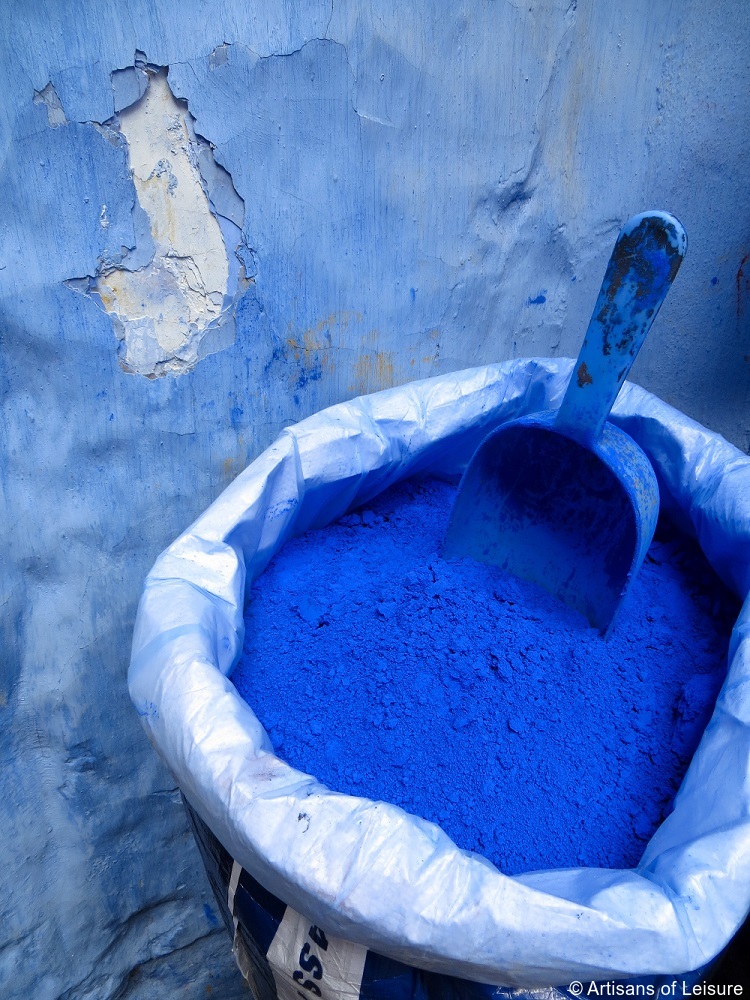 4. Touring the souks, tanneries and Jewish quarter of Fez
Fez retains an old-world authenticity and charm that's quite different from the more boisterous and cosmopolitan Marrakesh. The ancient, maze-like medina of Fez is a UNESCO World Heritage Site with surprises around every corner. Travelers can still find donkeys pulling wooden carts, locals shopping for fresh produce at tiny shops and workers curing leather at the Fez open-air tanneries.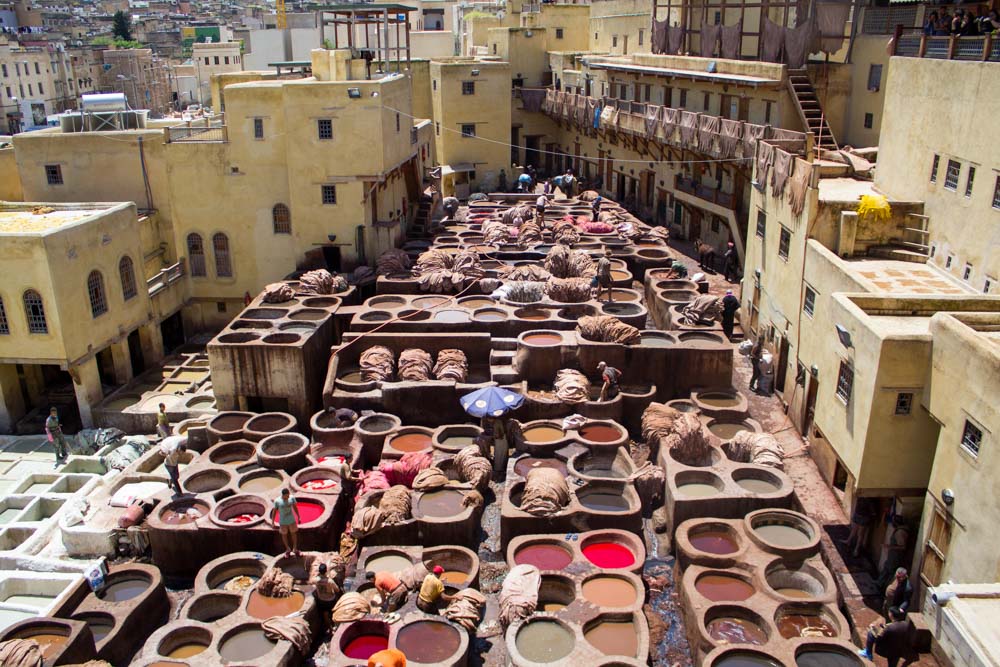 The mellah (Jewish quarter) in Fez dates to the 15th century and once had dozens of synagogues serving one of the largest Jewish populations in the Muslim world. We take interested travelers to visit the 17th-century Ibn Danan Synagogue, the oldest surviving synagogue in the city. Upon request, we can also arrange for travelers to attend Shabbat services with locals. (We can also arrange this for travelers visiting Casablanca and Marrakesh.)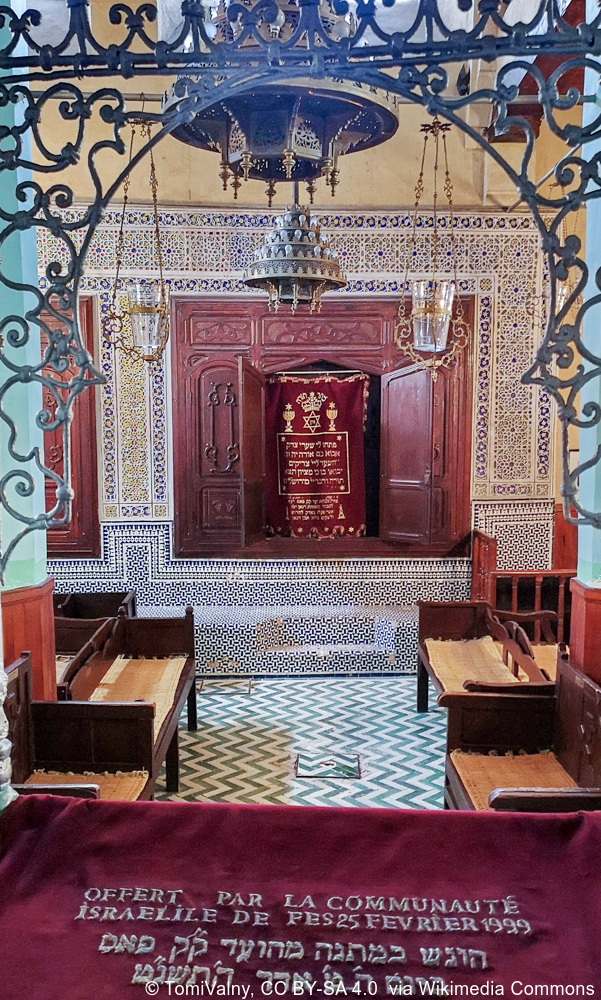 Our private tours feature the best of Old Fez and New Fez, including the most important historic and cultural attractions.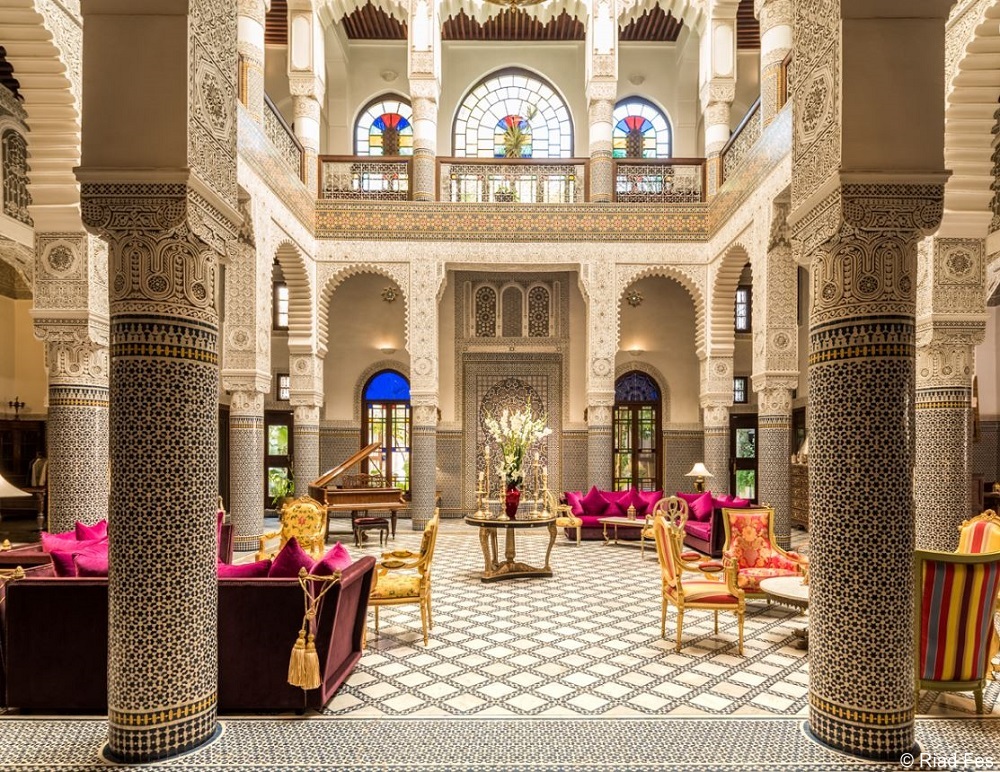 5. Staying in a luxurious kasbah-style hotel in the Atlas Mountains
We love spending time at a luxurious kasbah hotel in the Atlas Mountains, such as Kasbah Tamadot, Richard Branson's exclusive retreat and part of the Virgin Limited Edition collection.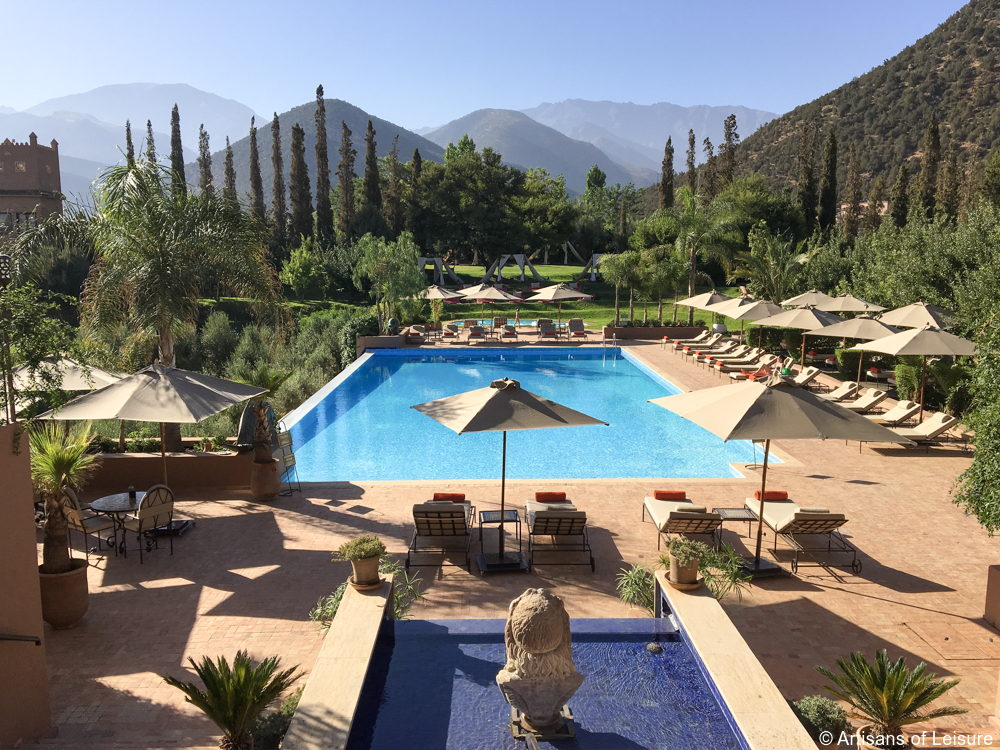 The expansive complex has kasbah-style buildings among lush gardens, limpid pools, and up-close views of beautiful mountains and valleys.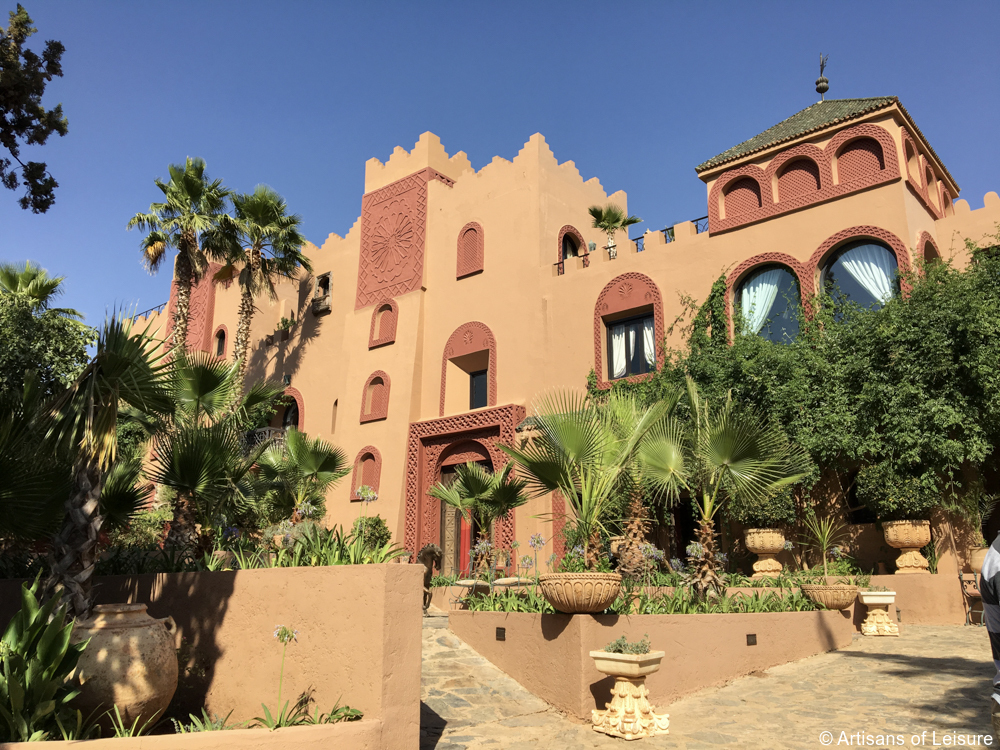 We especially recommend having us book one of the luxurious Berber-style tents.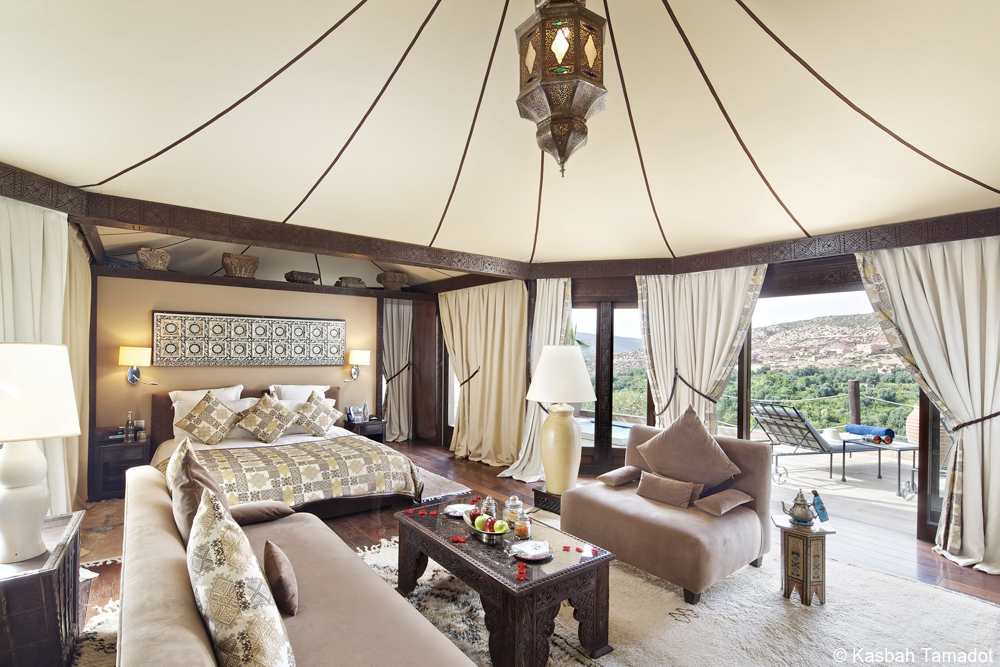 For our travelers staying in the Atlas Mountains, we arrange private excursions to nearby Berber markets, craft co-ops, traditional villages, historic sites, and to the most scenic areas for hiking in the mountains.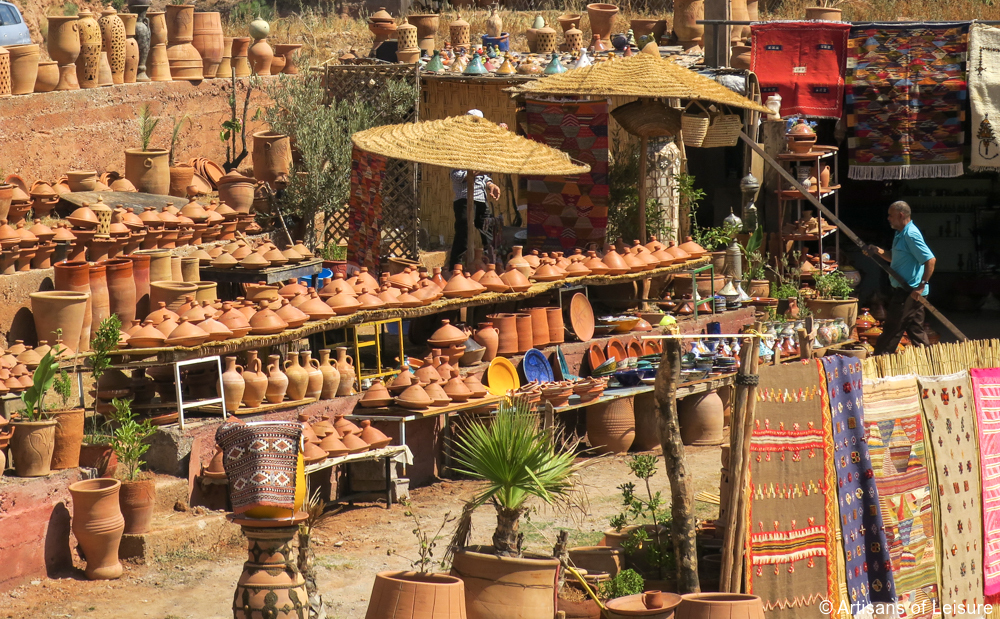 6. Moroccan fine dining and cooking lessons at beautiful ryads
Morocco has a wonderful culinary scene–Artisans of Leisure books the best restaurants in Marrakesh, Fez and elsewhere as part of our private Morocco tours.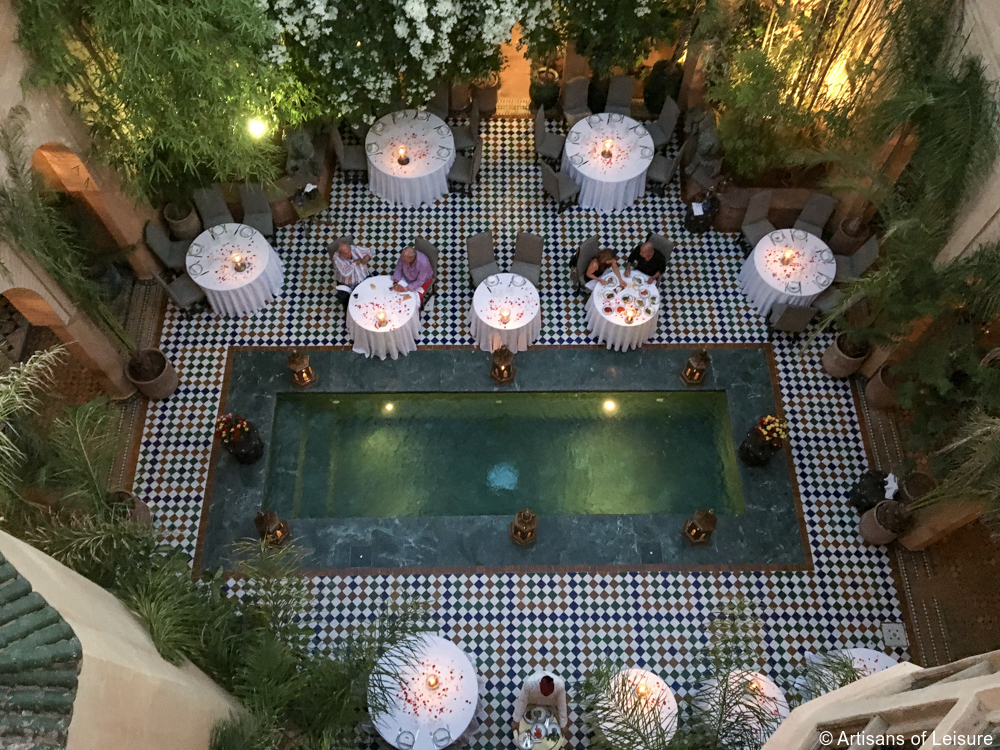 Many of the country's most renowned restaurants are located in beautiful ryads with ornate interiors, verdant gardens and airy roof decks.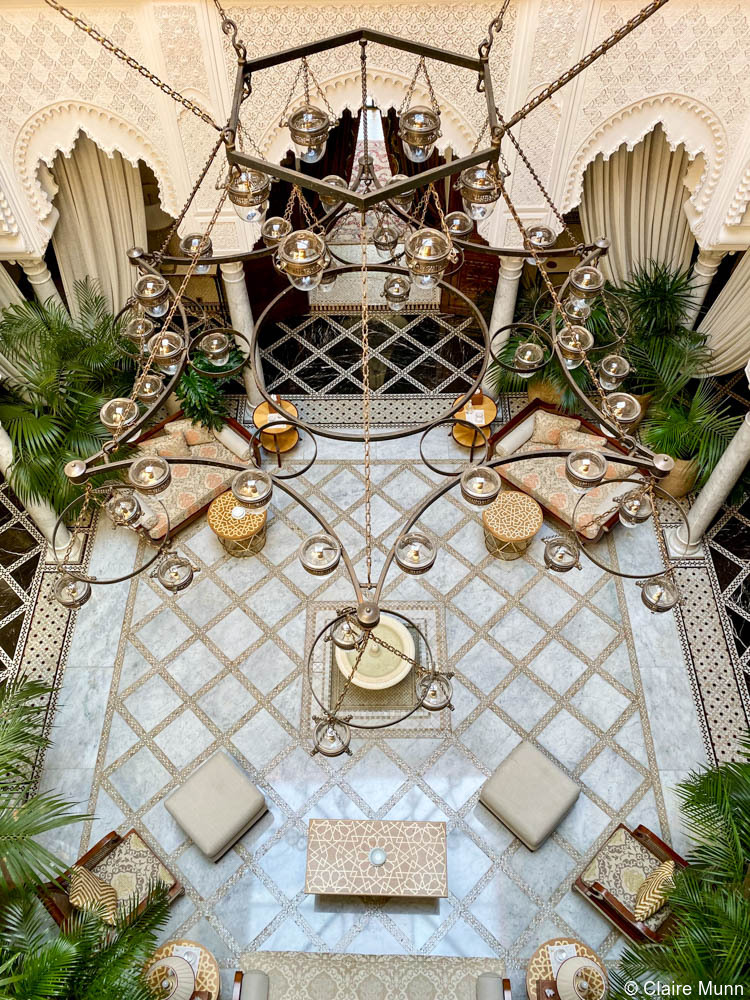 Artisans of Leisure also arranges private Moroccan cooking lessons–these are a great, hands-on way to experience Morocco's many delicious flavors.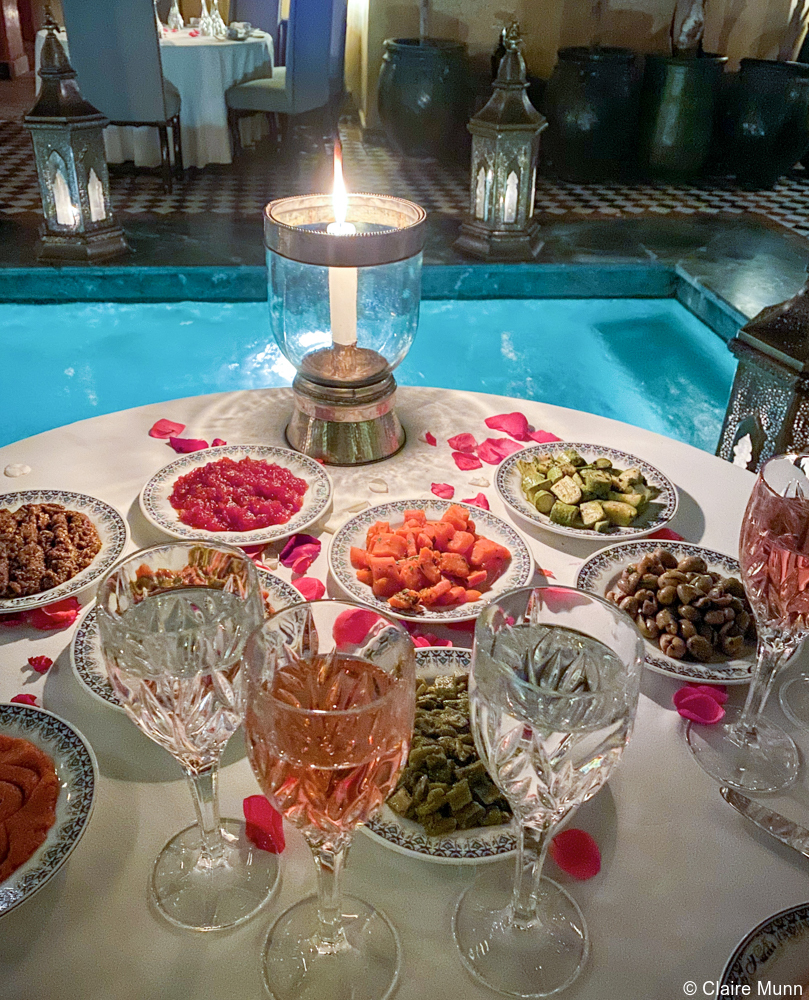 Our travelers can learn how to prepare Moroccan tajine and other traditional dishes that showcase the flavorful Moroccan blend of Arabic, Berber, French and Andalusian influences.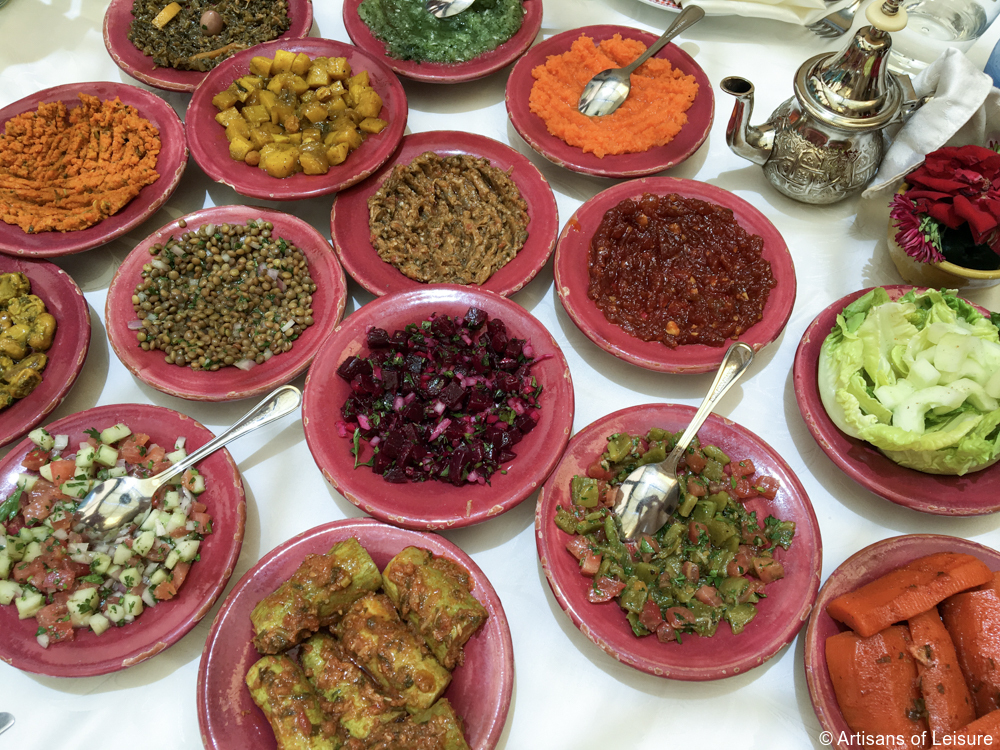 7. Design-focused touring, including incredible interiors
Morocco is an incredible destination for anyone interested in design, interiors and the decorative arts. Traditional artisans continue to create and maintain the intricate tile, stucco and wood details of historical buildings, and younger designers refresh these ideas with pops of color and international influences.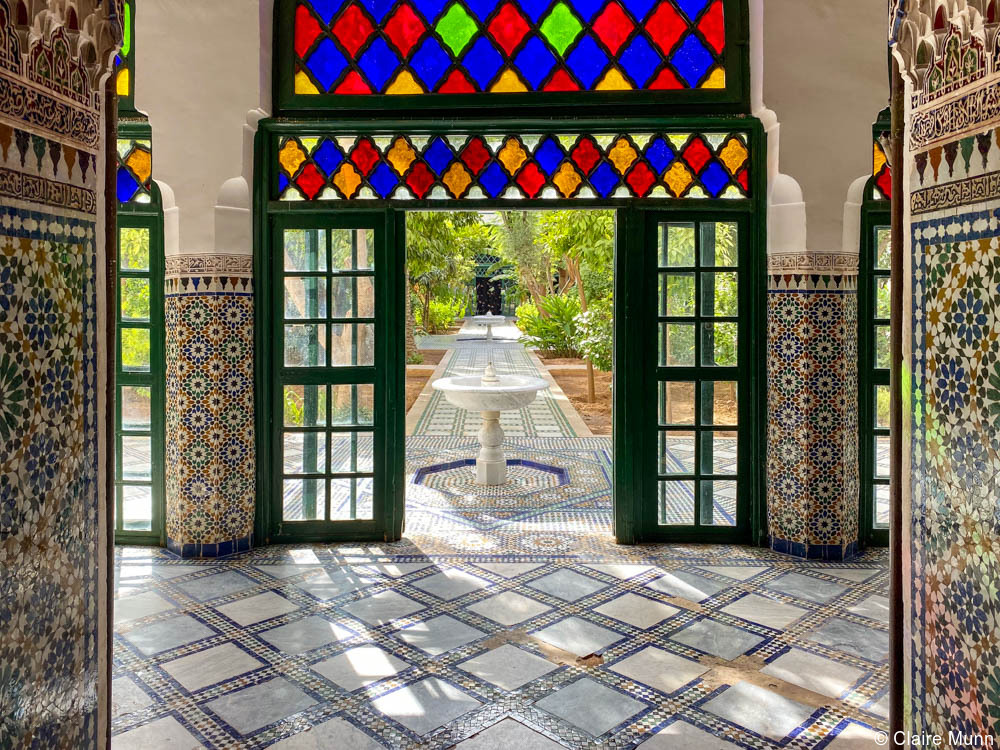 Our travelers can immerse themselves in the best of Moroccan interior design at luxury hotels in Marrakesh and while touring attractions such as private house-museums.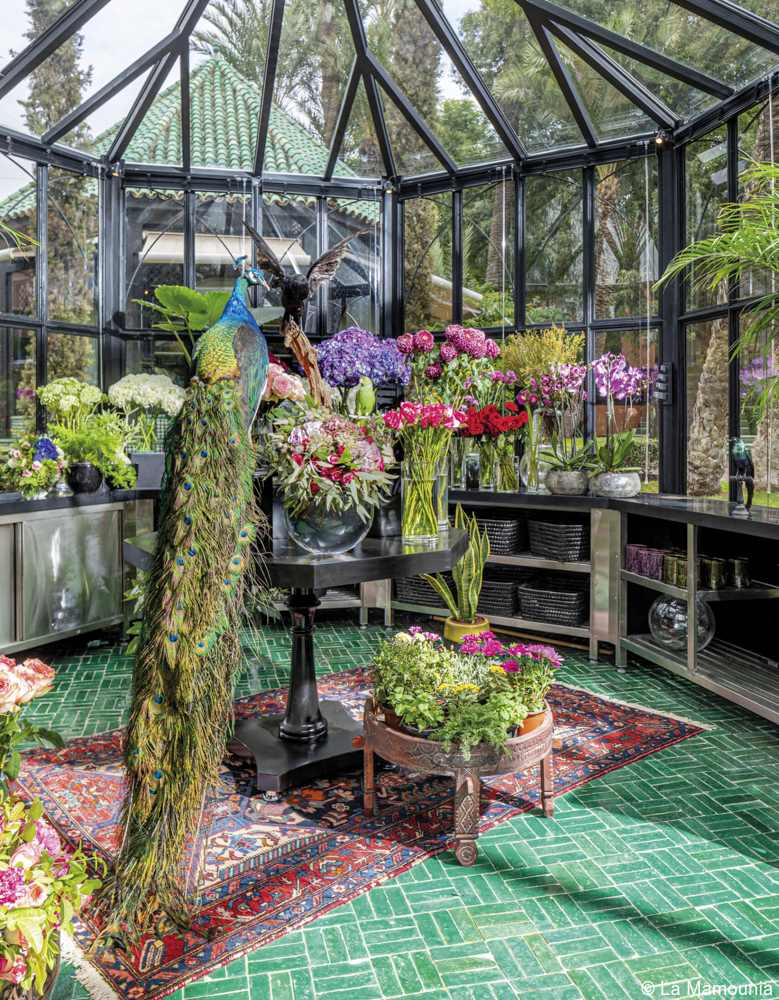 Artisans of Leisure can also arrange a very special and exclusive private visit to Villa Oasis—the former home of the French fashion designer Yves Saint Laurent and his partner Pierre Berge—which many of our travelers find to be an exceptional highlight of design-focused touring in Morocco.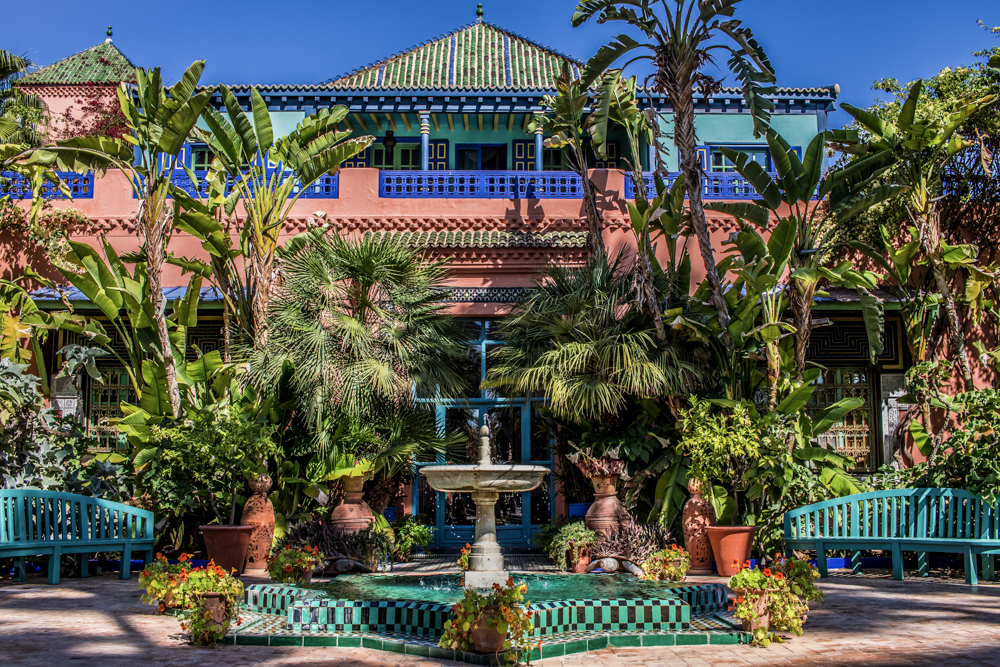 French painter Jacques Majorelle built Villa Oasis in the 1920s and '30s next to his renowned Jardin Majorelle (see below), and it was rediscovered and renovated by Saint Laurent and Berge in the 1980s.
8. Visiting Jardin Majorelle and other renowned gardens
Marrakesh has an abundance of beautiful gardens, including the iconic Jardin Majorelle (Majorelle Garden).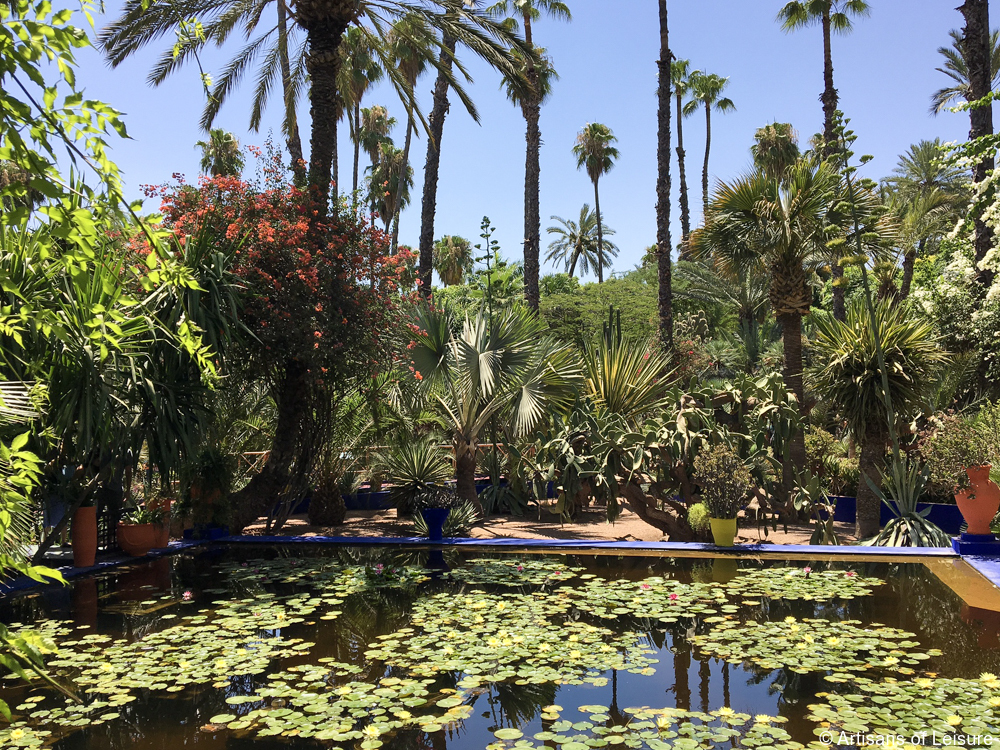 Artist Jacques Majorelle designed his garden in the 1920s. Restored by Yves Saint Laurent in the 1980s, it now contains hundreds of plant species, as well as water features and a cobalt blue Art Deco villa that was once Majorelle's studio.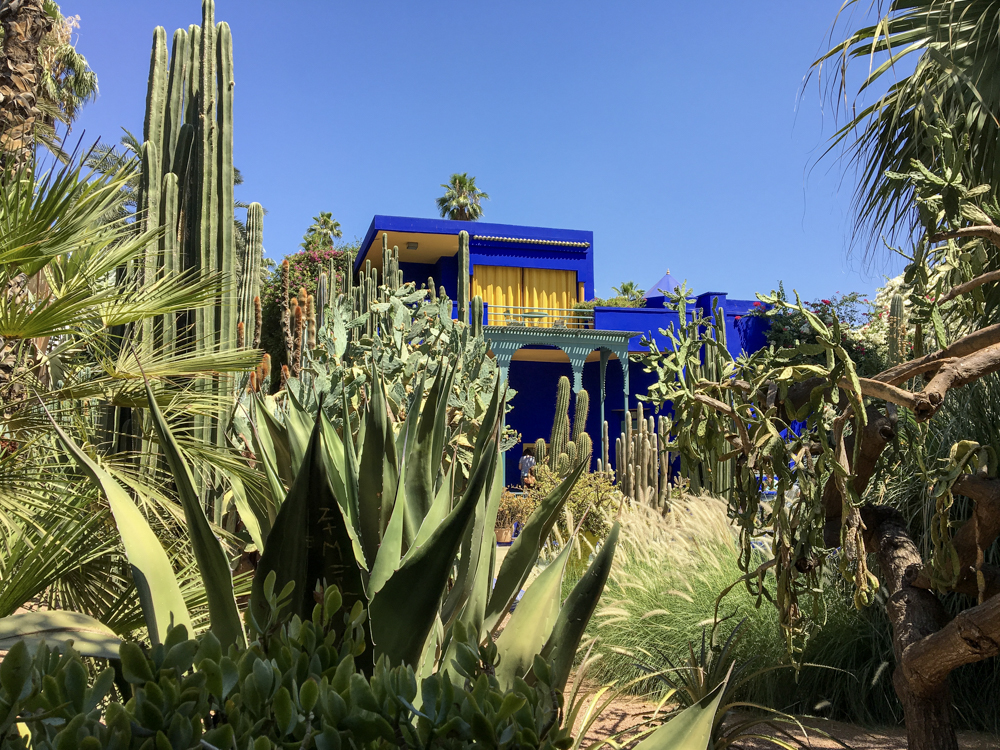 Other favorite gardens around Marrakesh include Le Jardin Secret, a traditional walled Islamic garden with water channels, fruit trees and a pavilion that was originally part of a 16th-century ryad…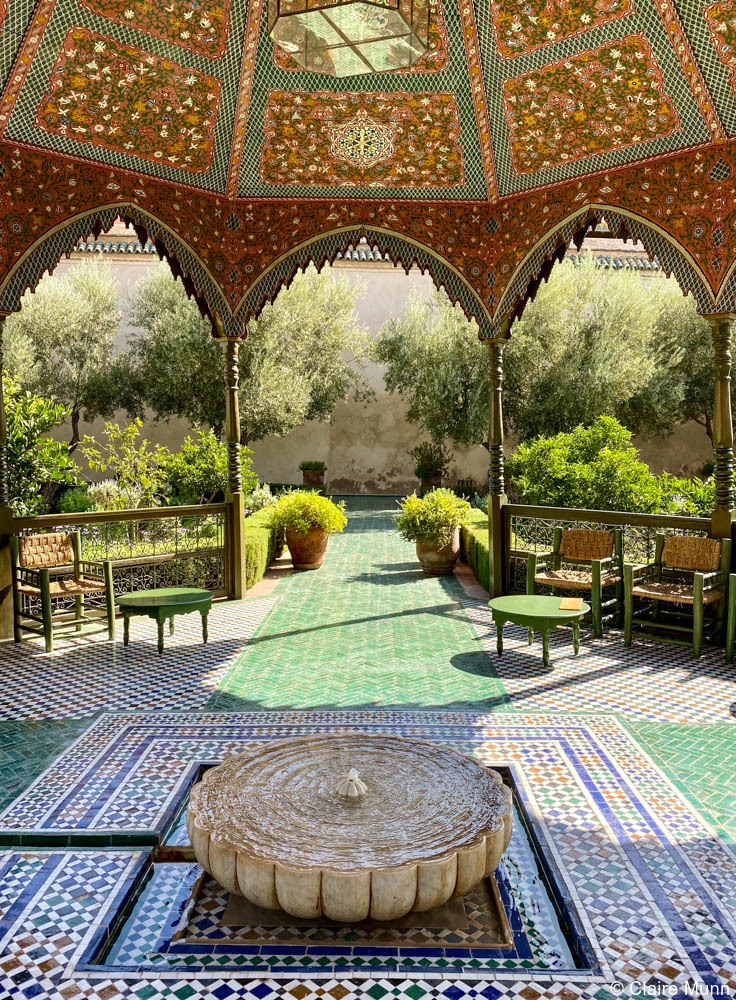 …Jardin Menara, where a grove of olive trees surrounds a reflecting pool supplied by an ancient aqueduct…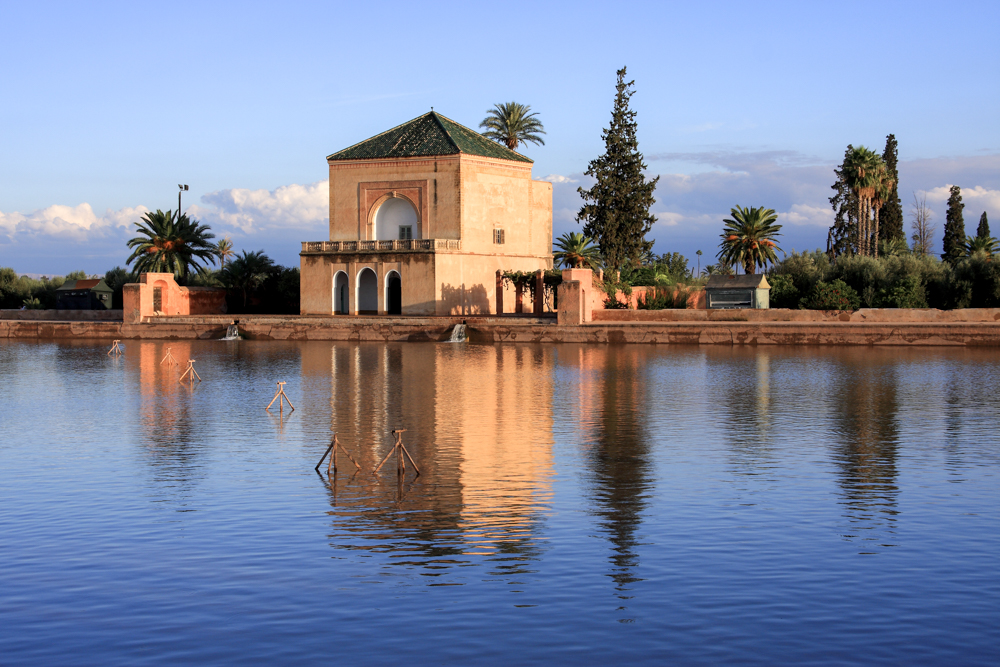 …and Musee de la Palmeraie, a museum of contemporary Moroccan art with an Andalusian-style garden, a water garden and a dry garden filled with cacti.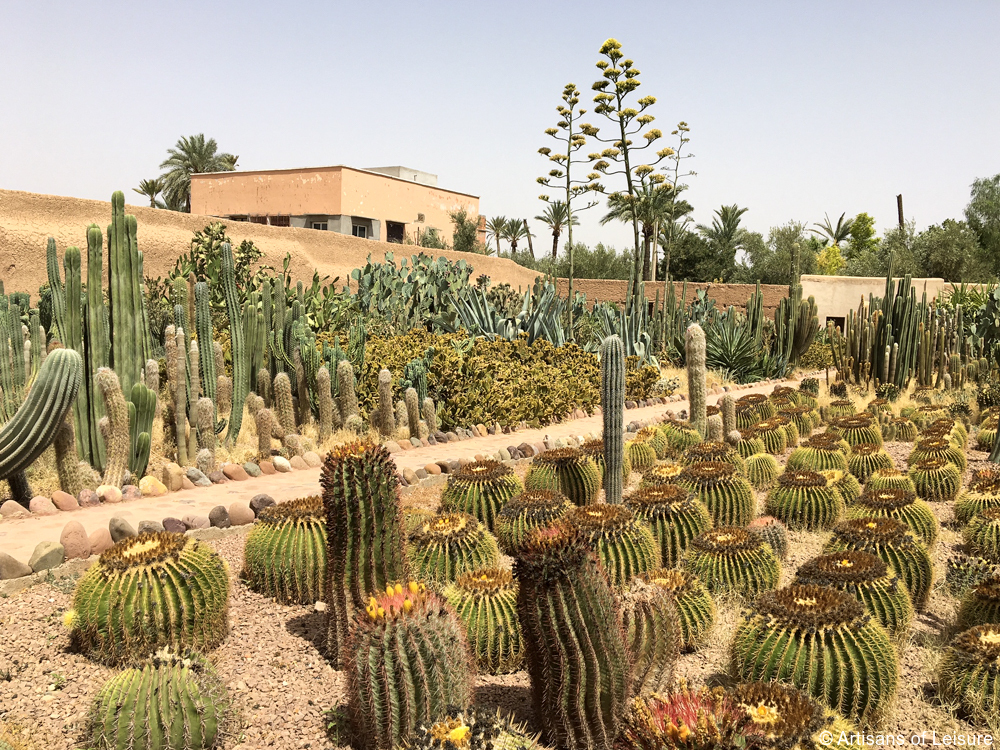 9. Private cultural learning experiences
For travelers who want to delve deeper into Moroccan culture, we can arrange visits with experts in perfume, crafts, linguistics, Jewish history, decorative arts, gender and socio-political issues and more.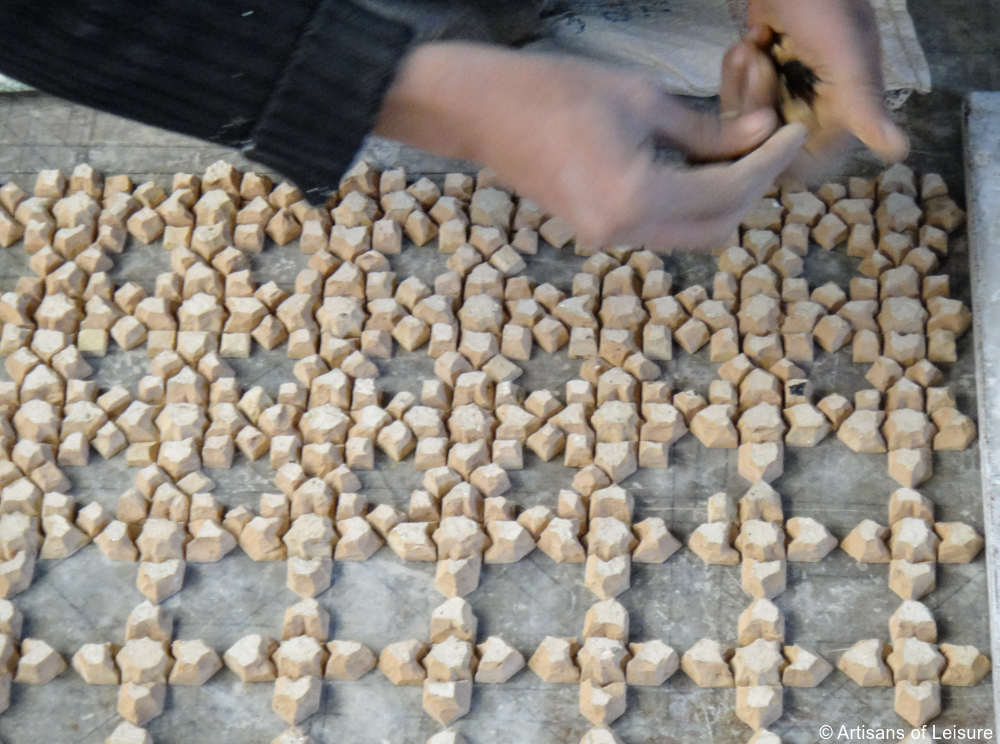 We often arrange for our travelers to visit upscale workshops to meet with master artisans. Moroccan crafts reflect centuries of traditional and refinement and many of our travelers enjoy private, hands-on lessons with master artisans. Learning to make mosaics, pottery and kaftans are among the private crafts lessons in Morocco that we arrange.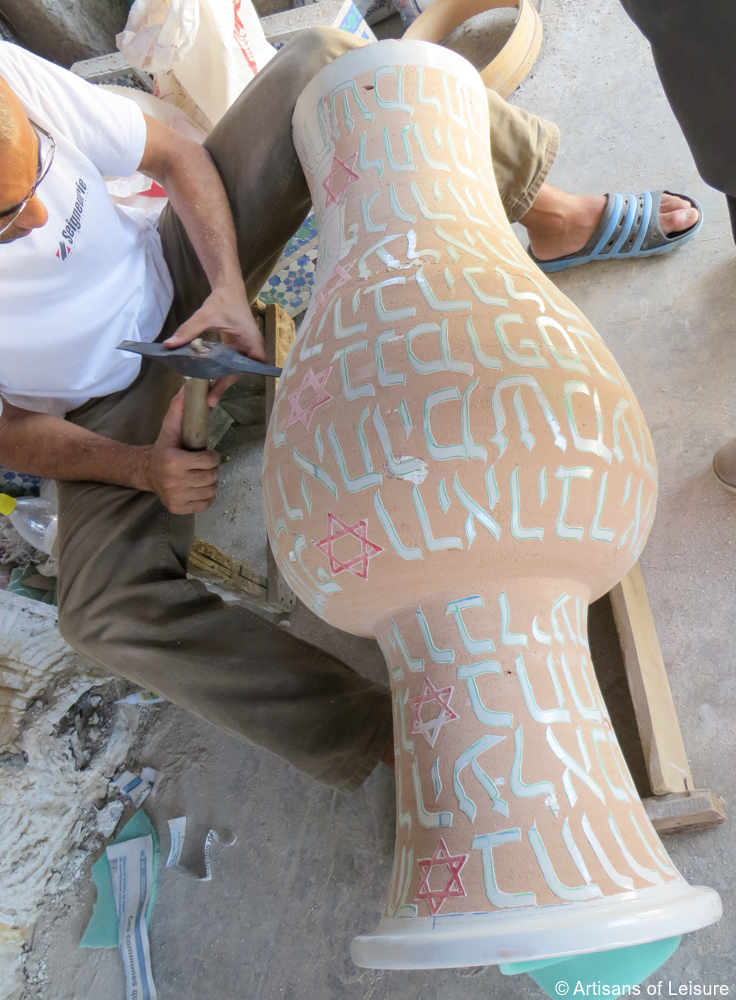 Other learning experiences we arrange in Morocco include weaving and dyeing textiles, private perfume-making experiences in a perfume atelier, and private calligraphy lessons with a master calligrapher.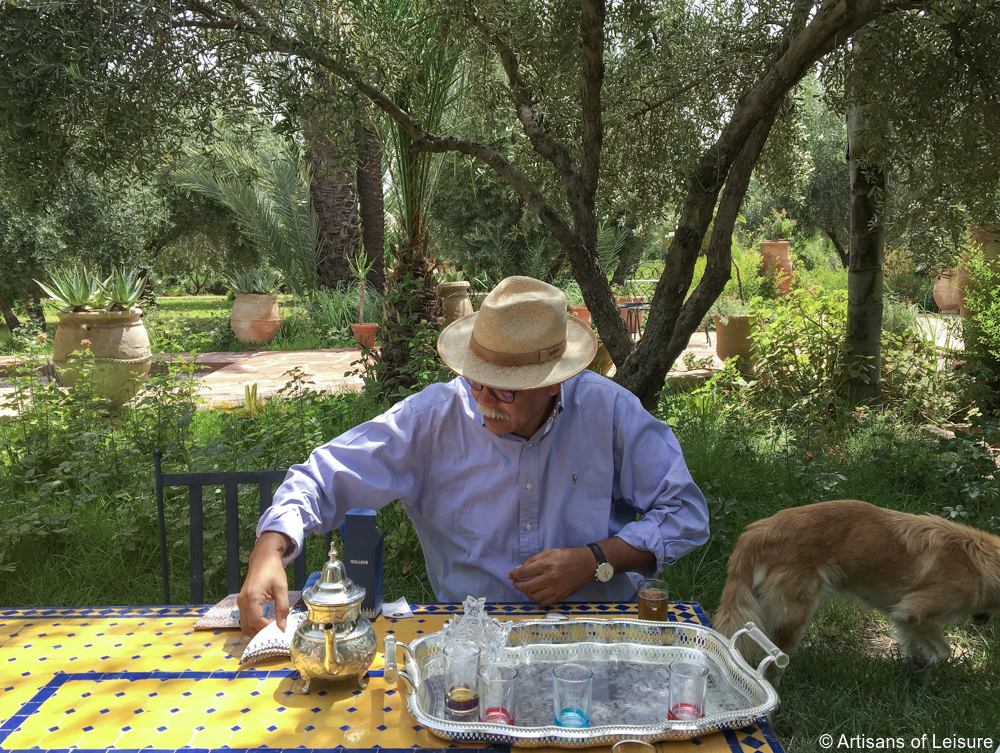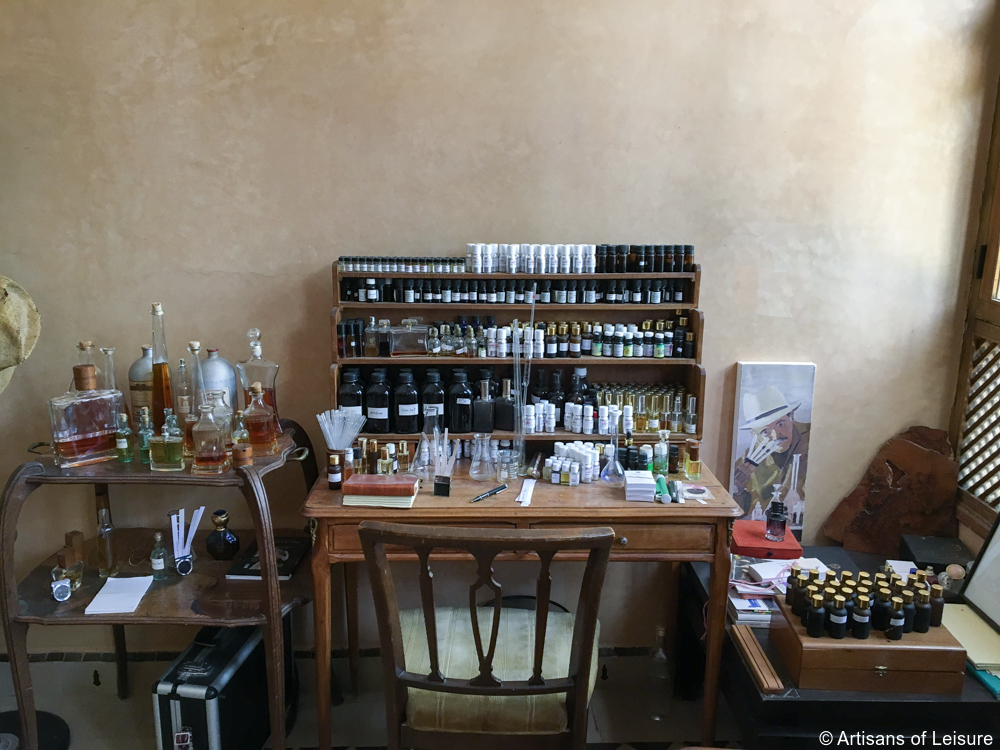 10. Staying at hotels offering over-the-top luxury and authentic Moroccan style
Morocco has outstanding luxury hotels and resorts with exquisite interiors and warm hospitality.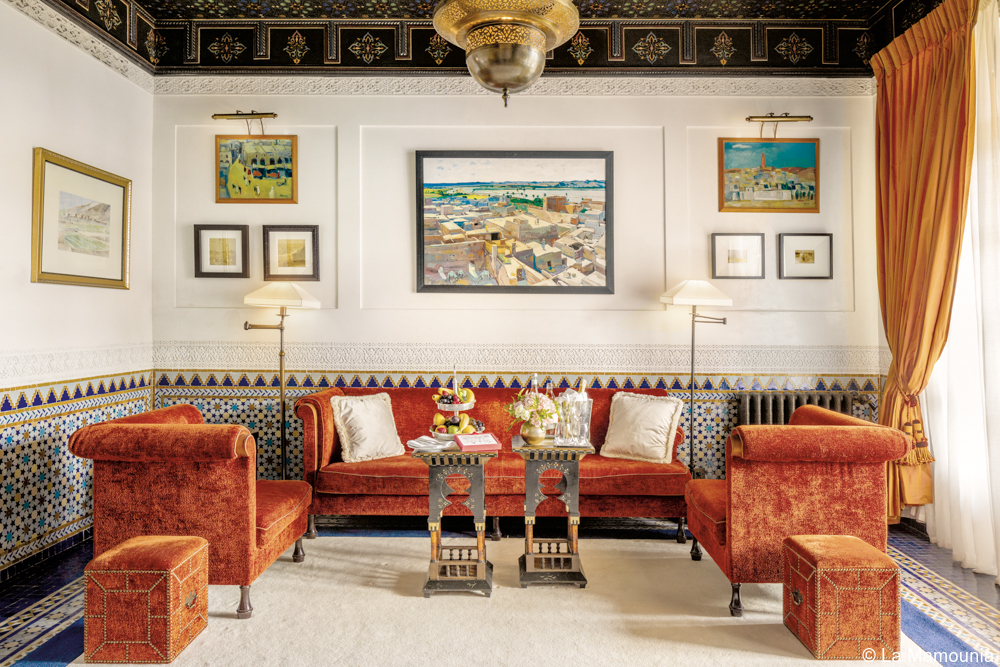 One of our favorite places to stay in Morocco is legendary La Mamounia in Marrakesh, a sumptuous hotel with ornate Moroccan decor…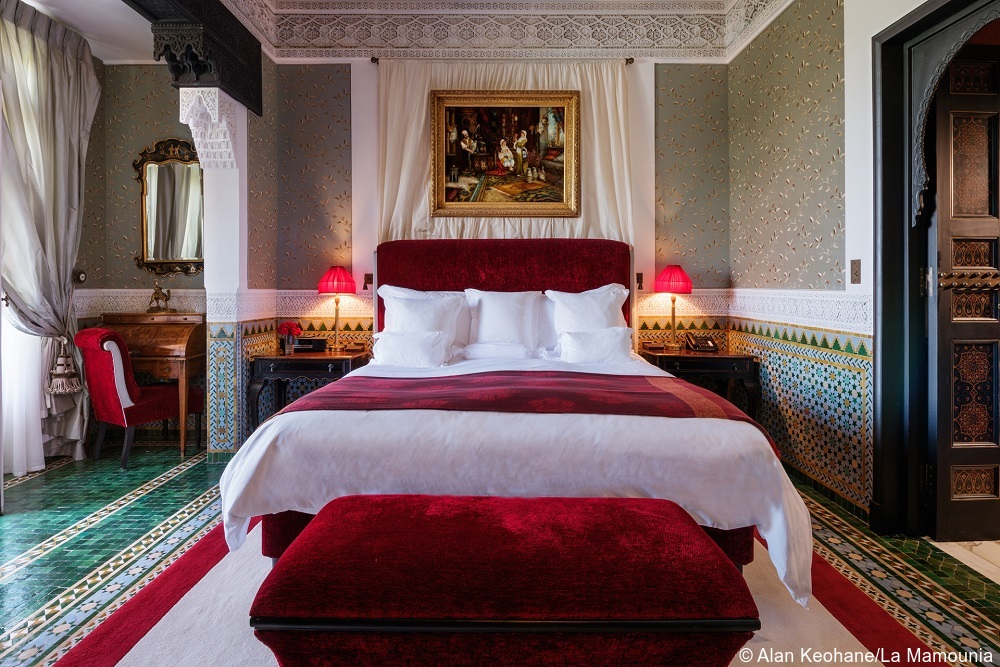 …incredible restaurants, acres of manicured gardens…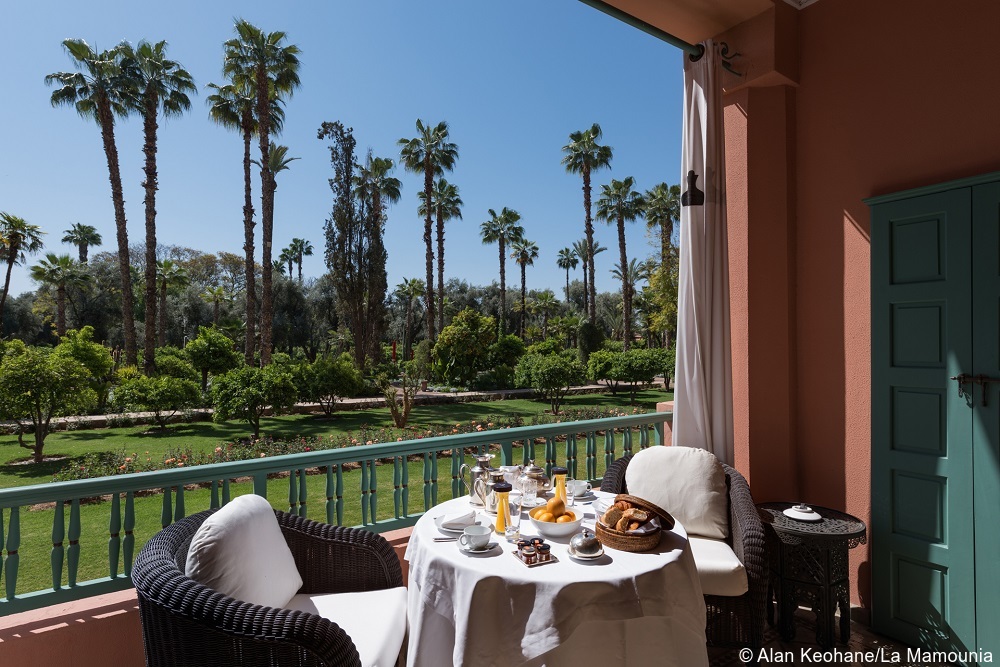 …upscale boutiques and a lavish spa.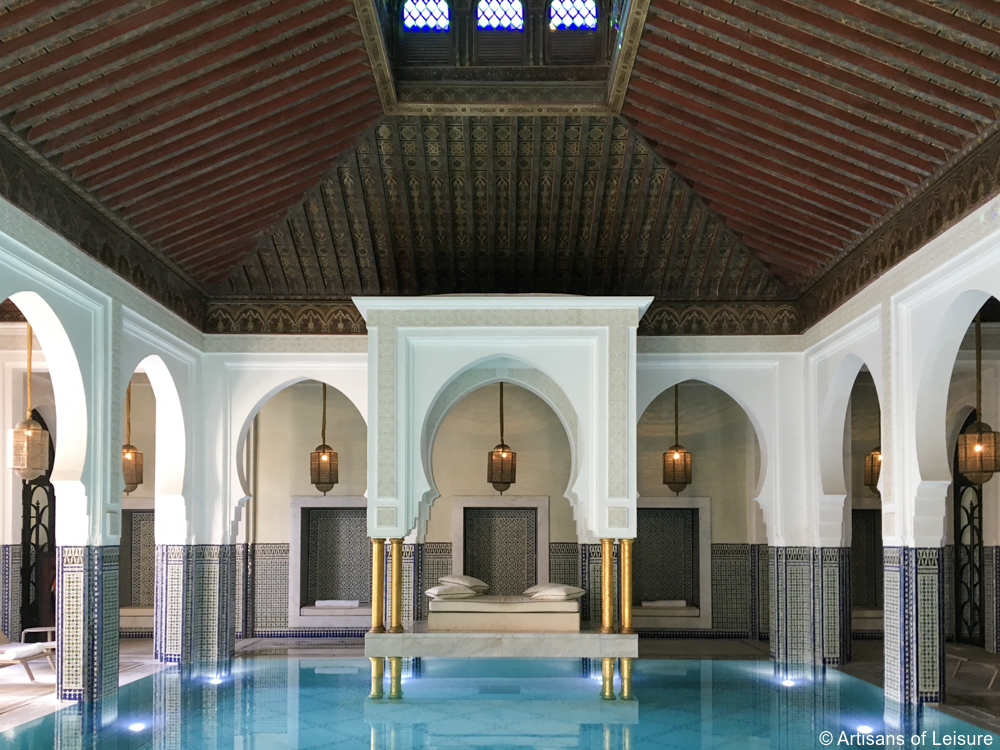 Other favorites luxury hotels in and around Marrakesh include Royal Mansour, The Oberoi Marrakech, Villa des Orangers and Amanjena.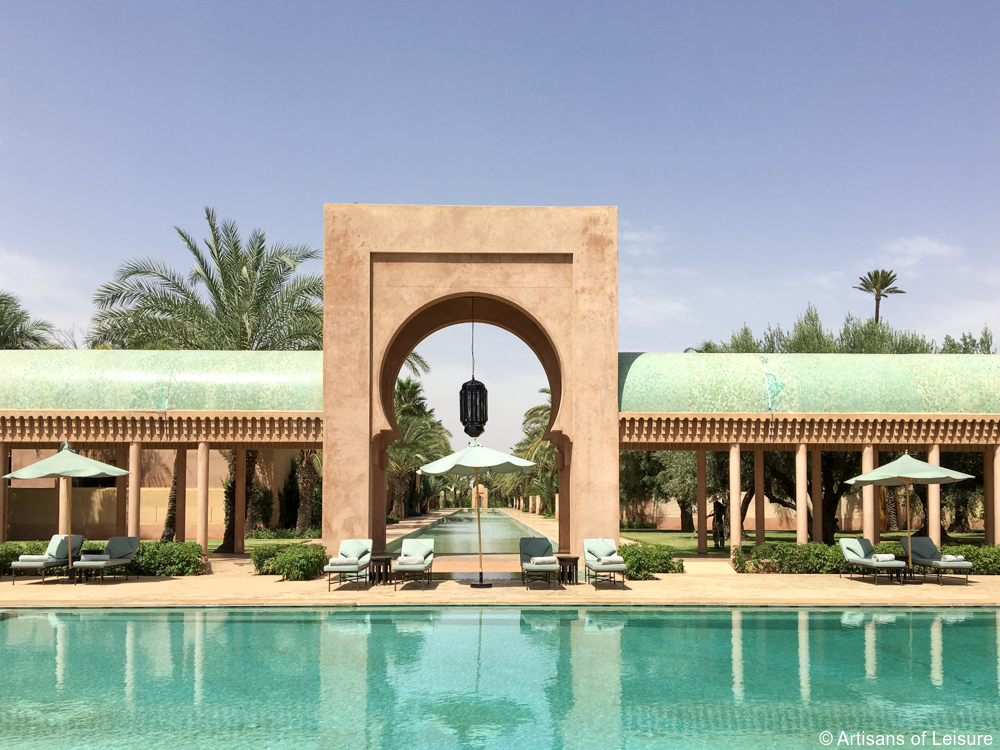 Beyond Marrakesh, some of our other favorite hotels in Morocco include Riad Fes in Fez and Dar Ahlam in Skoura.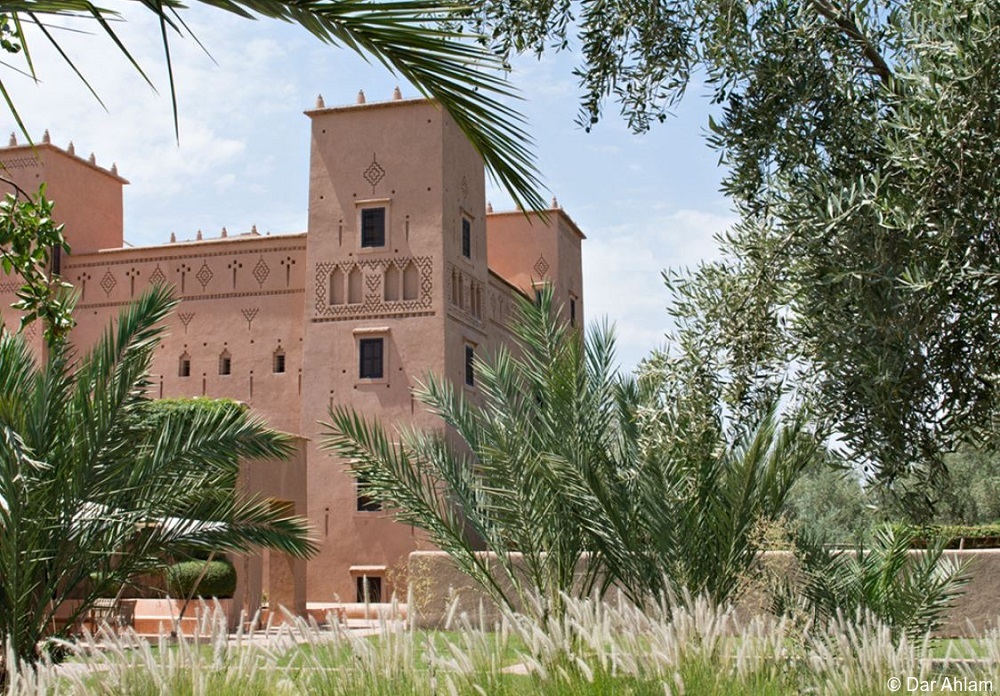 Contact Artisans of Leisure to begin planning a private, customized luxury Morocco tour featuring these experiences and more!
Tags: Agafay Desert, Amanjena, art and design tours, Atlas Mountains, camel ride, cooking class, desert camps, desert excursions, design tours, dinner in the desert, Fez, Fez medina, Fez tanneries, fossils, garden design, garden tours, insider shopping, Jewish tours, Kasbah Tamadot, La Mamounia, learning vacations, luxury glamping, luxury ryads, Marrakesh, Marrakesh medina, Marrakesh shopping, Marrakesh shopping tours, Marrakesh tours, medina, mellah, Moroccan crafts, Moroccan cuisine, Moroccan culinary tours, Moroccan rugs, Morocco, Morocco tours, Morocco travel experts, perfume, Riad Fes, ryads, Sahara Desert, Sahara Desert tour, souks, Villa Oasis