October 31, 2017
The Beautiful Gardens of Marrakesh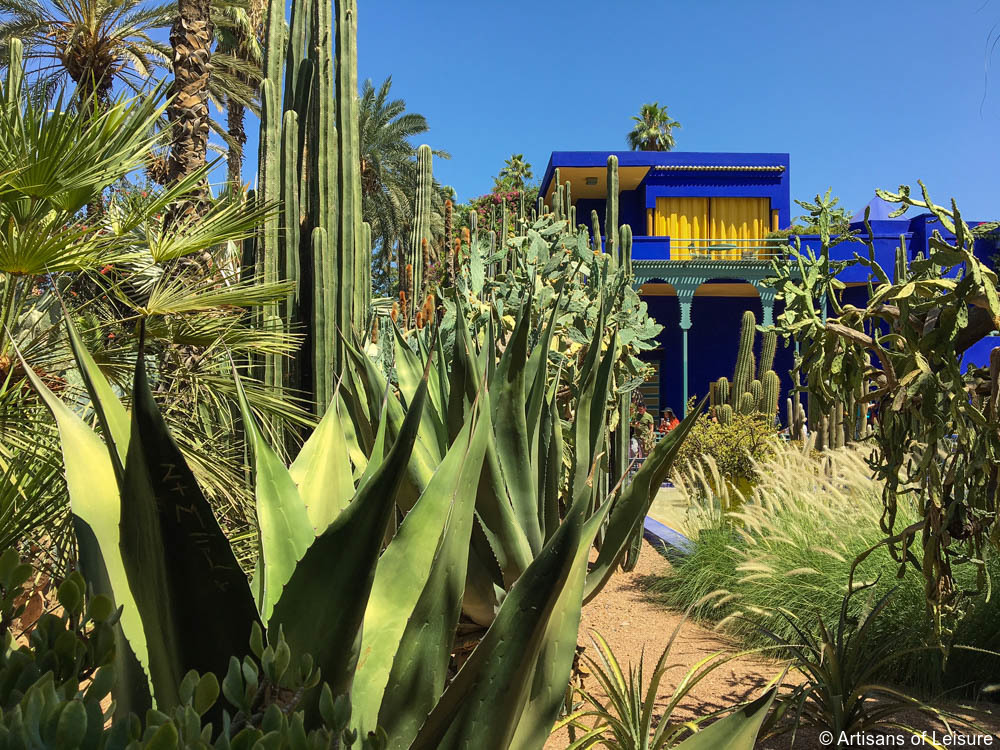 Visitors to Marrakesh, Morocco, are always enchanted by the city's lively markets, atmospheric medina and outstanding luxury resorts. Not everyone knows that beautiful gardens are another unforgettable highlight of the city.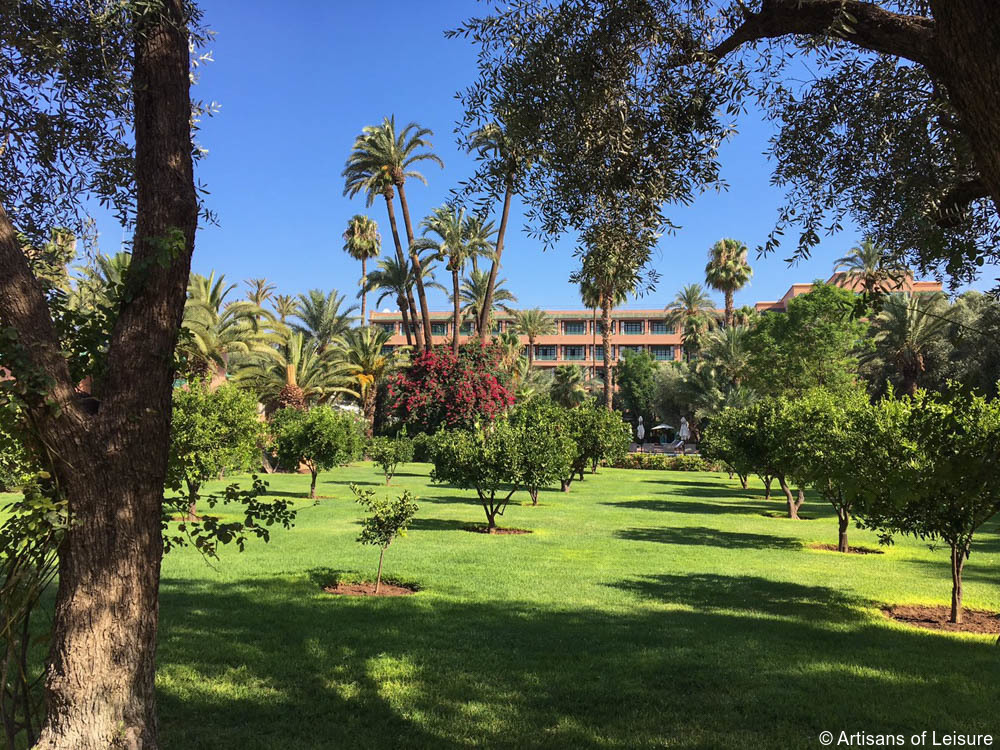 Perhaps most famous is Jardin Majorelle (Majorelle Garden), a two-and-a-half-acre landscape garden planted by French painter Jacques Majorelle in the 1920s and later restored by fashion designer Yves Saint Laurent, who took over the neglected property in 1980.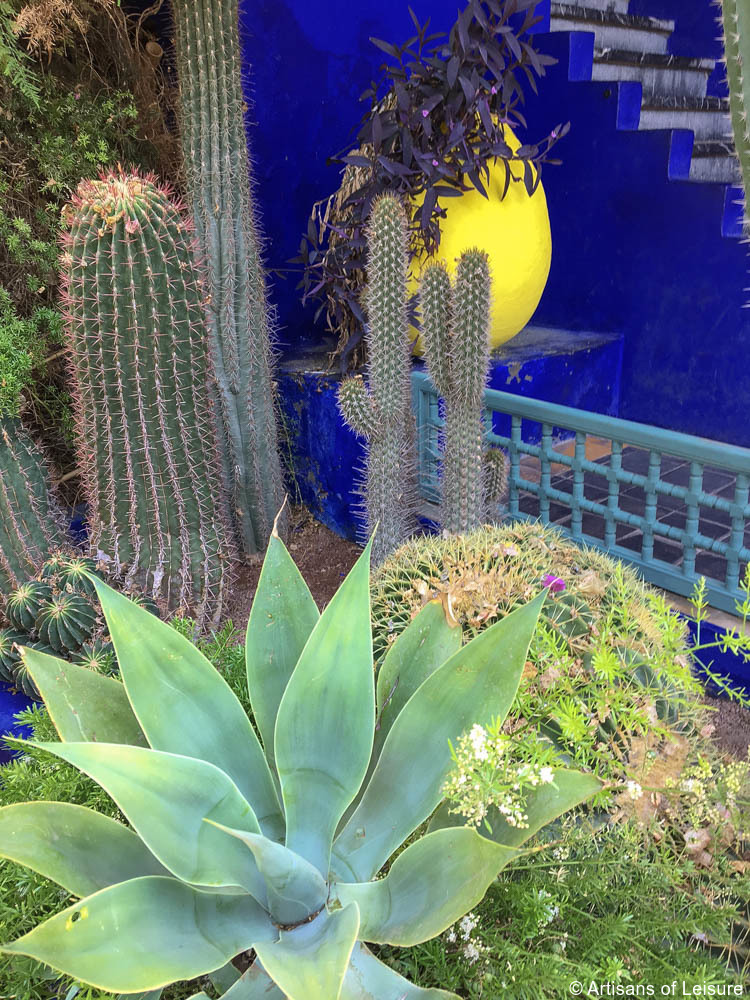 Unusual plants, several species of cacti, bamboo groves and a lily pond are interspersed with intricately tiled fountains and walkways.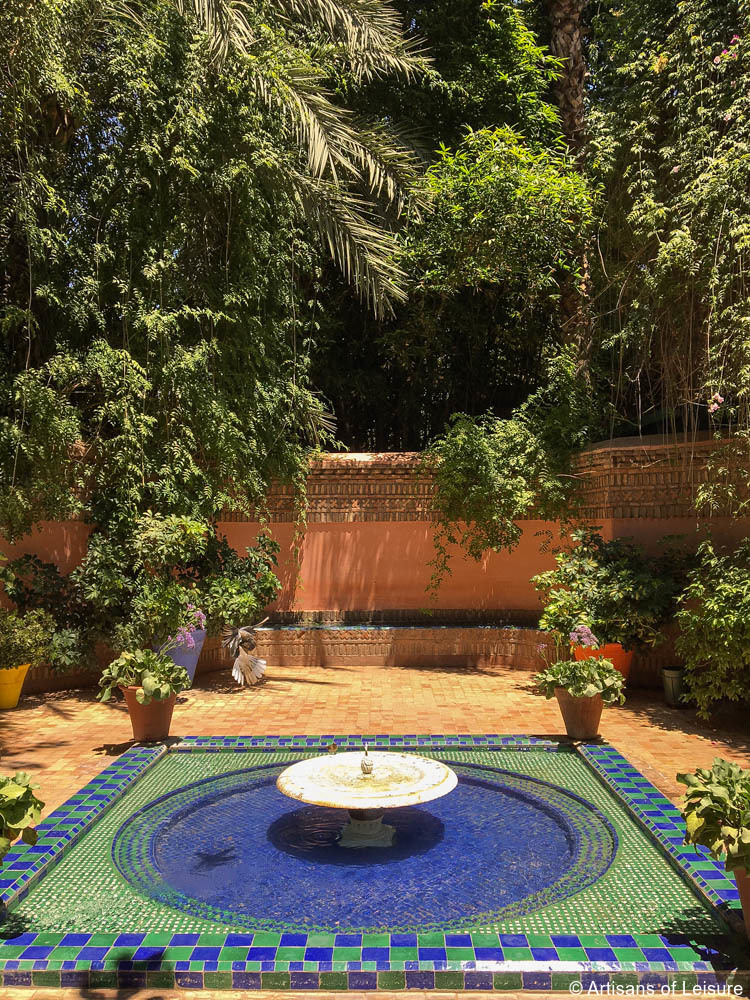 The garden's most vibrant feature is the bright blue building that was Majorelle's (and later, Saint Laurent's) villa and studio.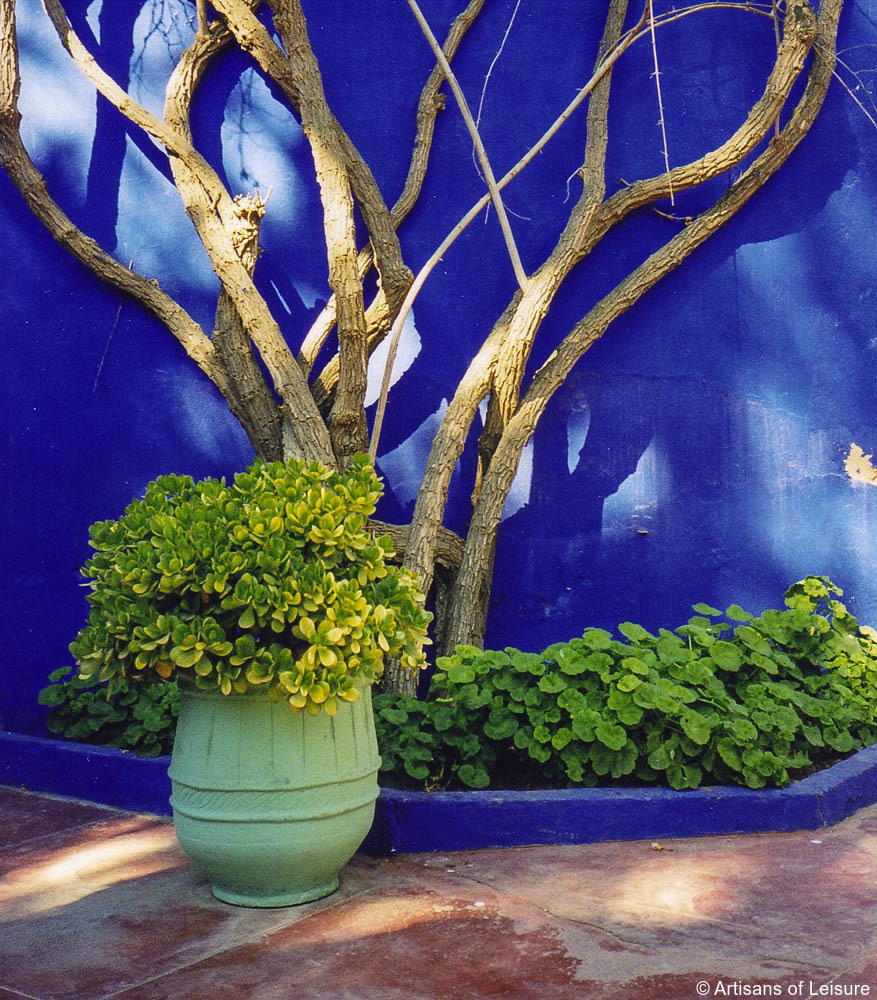 The newly opened Yves Saint Laurent Museum celebrates the designer's work and life in Morocco and is located next to Jardin Majorelle.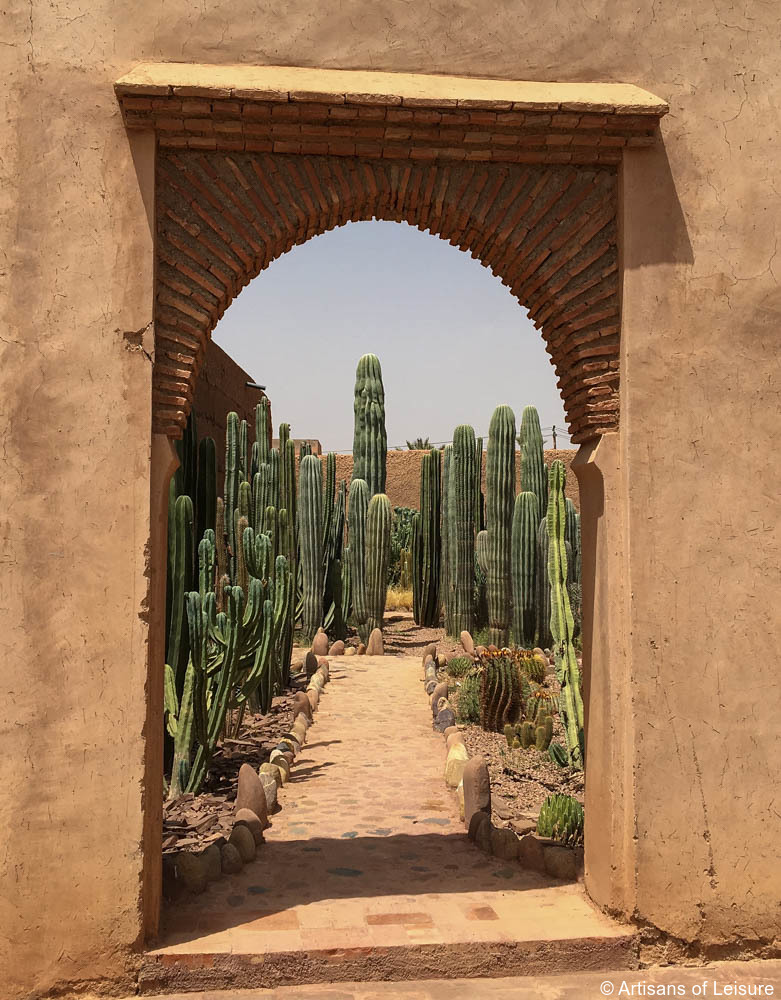 Another favorite garden in Marrakesh is the Musee de la Palmeraie, a contemporary art museum and botanical garden with an Andalusian-style garden, a water garden and a cacti garden.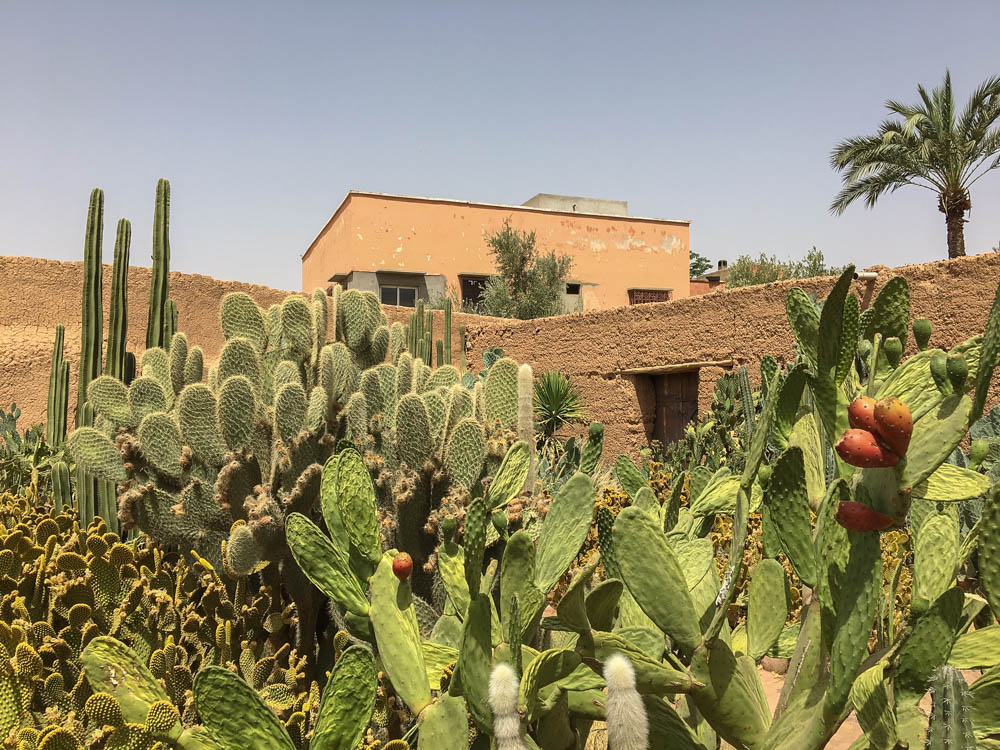 The botanist who helped Yves Saint Laurent restore the Jardin Majorelle created the garden and is a noted perfumer as well.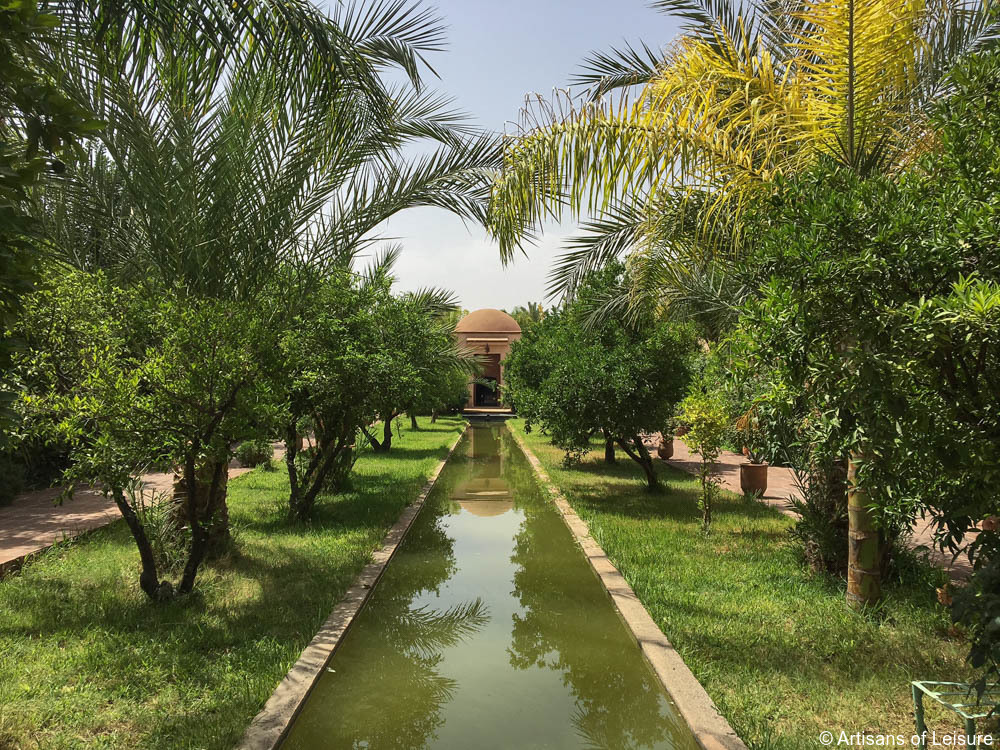 In addition to exclusive private touring at the Musee de la Palmeraie, Artisans of Leisure arranges private perfume-making experiences at the garden atelier, which utilizes botanicals grown on-site.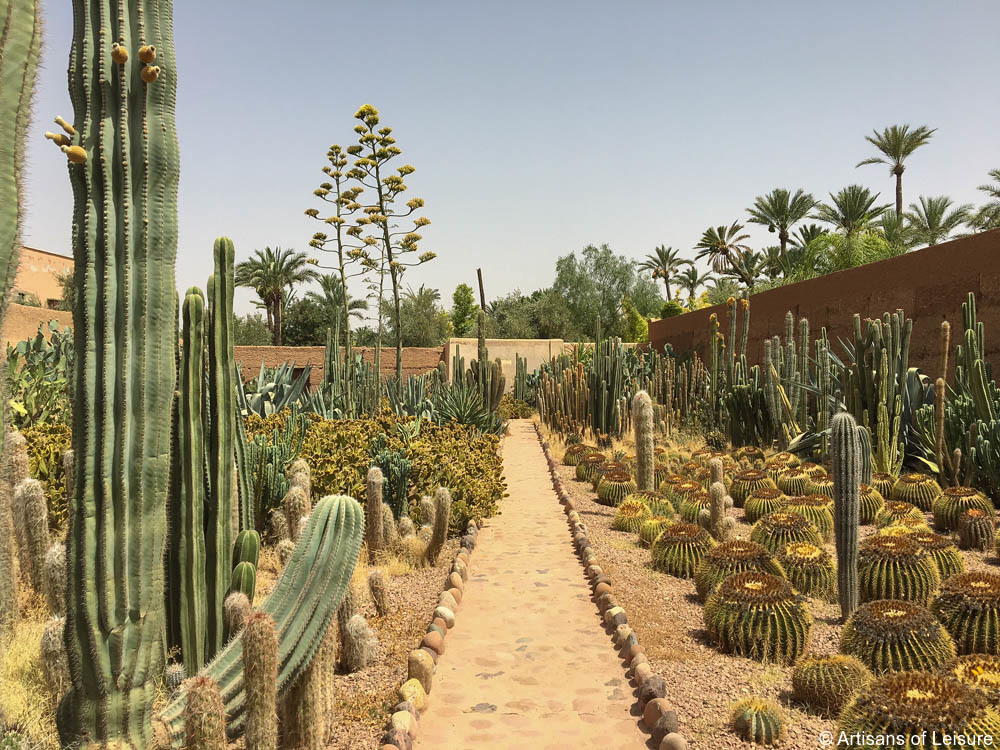 Many of Marrakesh's most popular historic and cultural sights also feature outstanding gardens, such as the ornate pleasure gardens at Bahia Palace, a 19th-century palace built by the grand vizier of the sultan.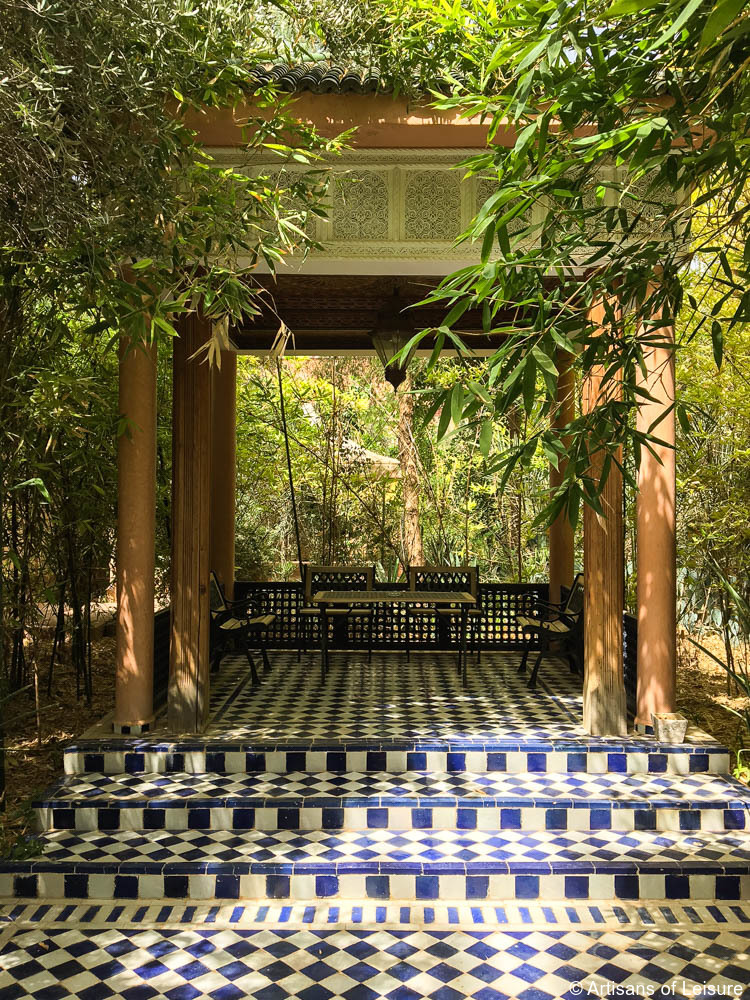 La Mamounia—one of our favorite Marrakesh resorts—is another great destination for gardens. In fact, the hotel is named after the 19 acres of grounds, which are called Arset El Mamoun.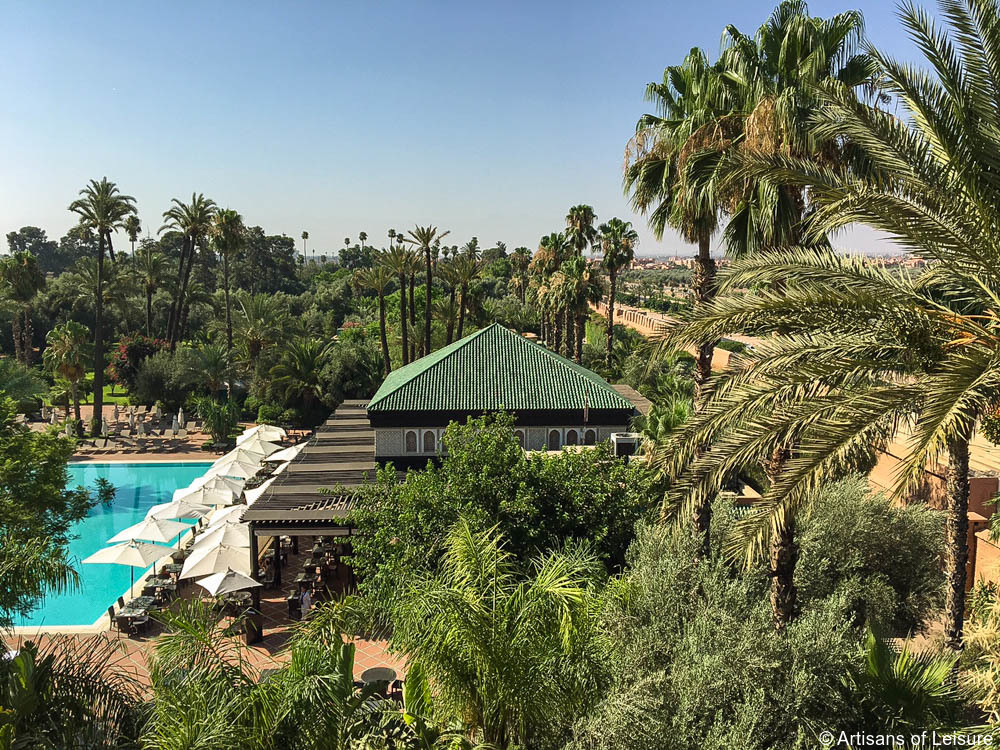 Guests never tire of strolling among lawns dotted with orange trees, relaxing in the shade of olive and palm trees, and enjoying the color and fragrance of flower beds. Frequent visitor Winston Churchill regularly spent time painting in the gardens of La Mamounia.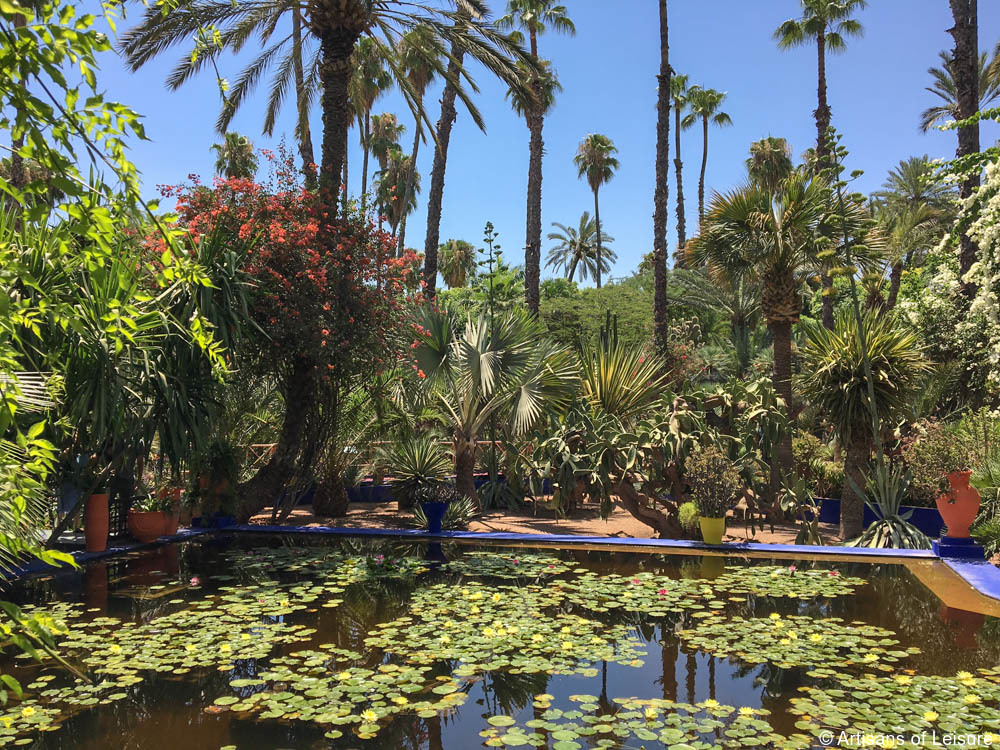 Artisans of Leisure arranges exclusive private tours of Morocco's most beautiful gardens.  Contact us to start planning a customized tour that includes the best of Morocco.
Tags: exclusive, garden tours, gardens, Jardin Majorelle, La Mamounia, luxury gardens, luxury hotels, luxury Morocco tours, luxury Morocco travel, luxury travel, Majorelle Gardens, Marrakesh, Marrakesh tours, Moorish design, Moroccan food, Moroccan style, Morocco, Morocco tours, Musee de la Palmeraie, Palmeraie gardens, perfume, succulents