October 9, 2017
Just Back: Egypt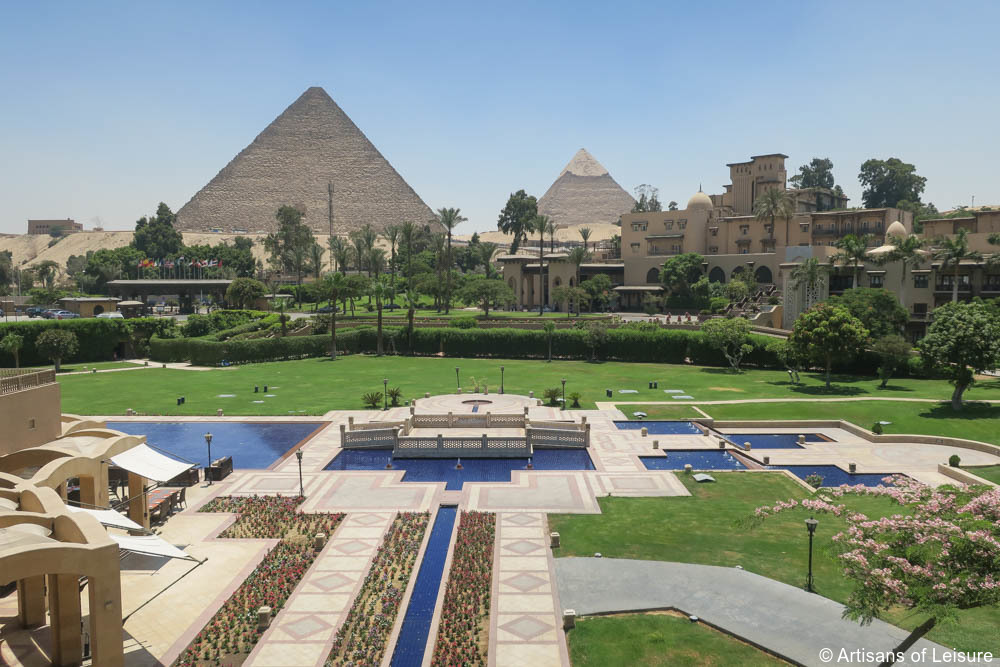 A few of our travel experts recently returned from Egypt. It's long been a popular destination for us and our travelers, and we're glad to see that so many tourists are now returning to explore its incredible history and culture.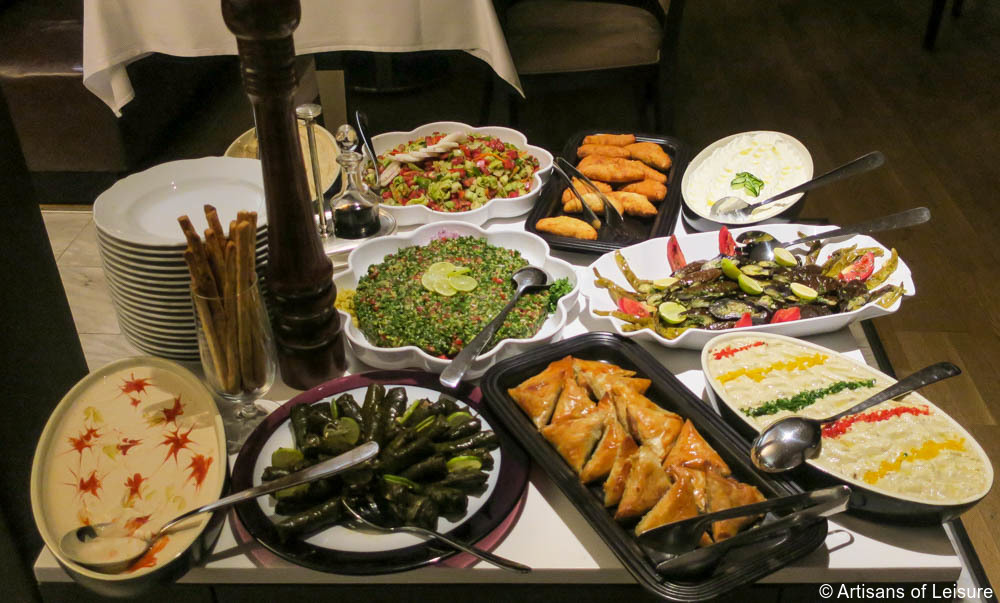 Artisans of Leisure travel specialist Maria Merrill recently returned from a trip to Egypt, where she spent time in Cairo, Giza and Aswan and enjoyed a luxury Nile River cruise. We asked Maria to share some of the many highlights from her trip.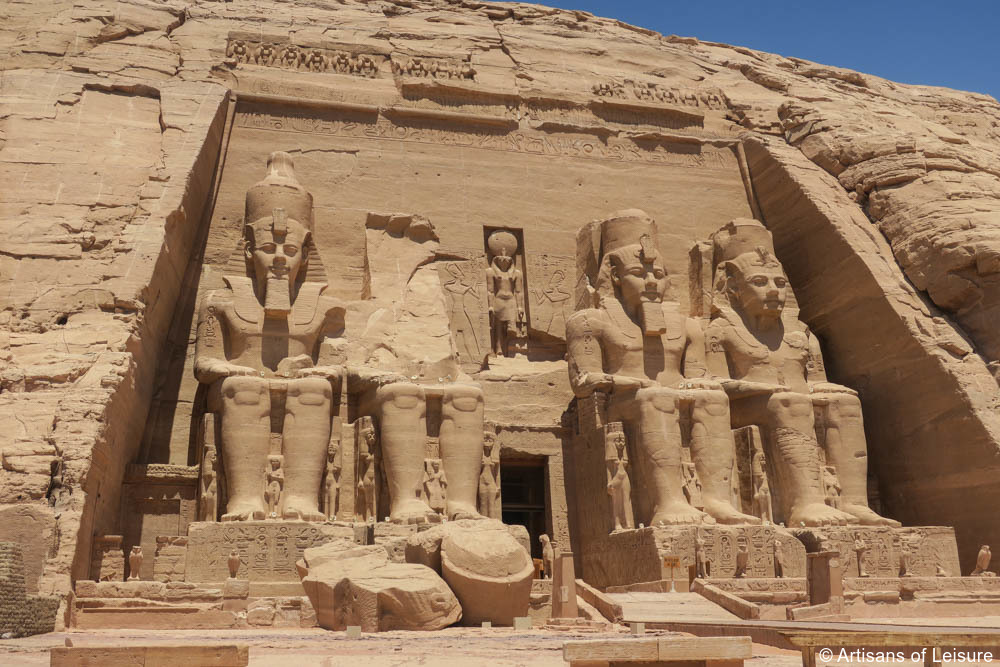 Q: Why were you interested in traveling to Egypt?
A: Egypt is a fascinating destination, one that holds a high place on most travelers' bucket lists. It was no different for me. A childhood dream of mine was being an Egyptologist when I grew up (although my dream was more akin to being a female Indiana Jones exploring undiscovered tombs). A huge draw was the ancient Egyptian history, culture and innovations.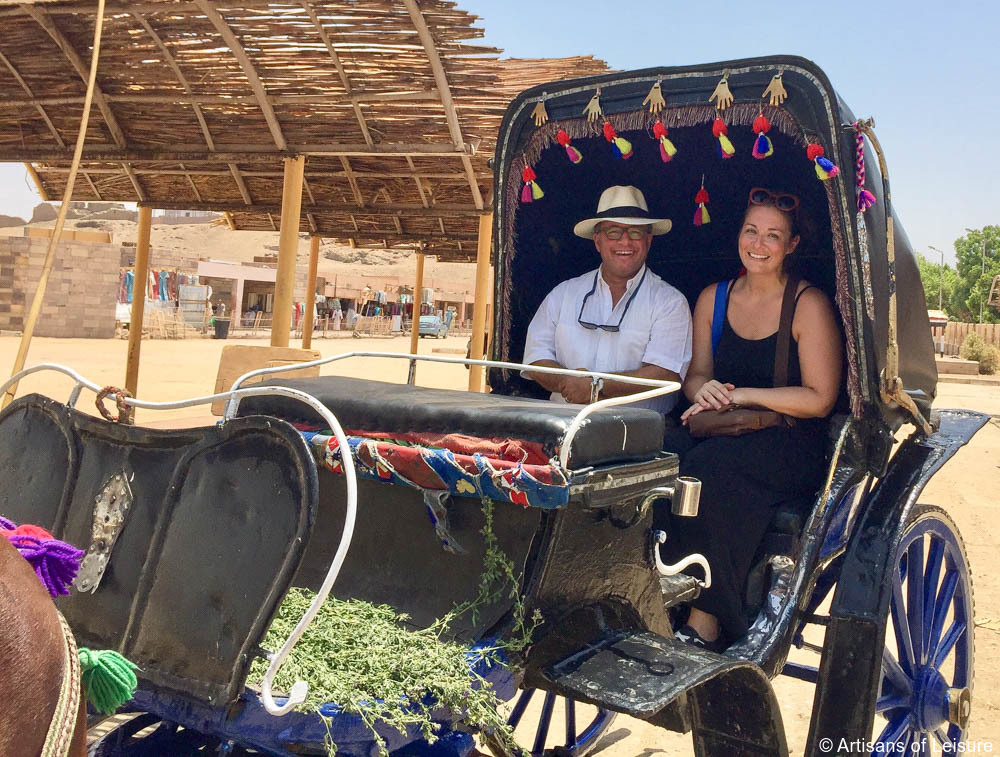 Q: Any comments on safety?
A: There is a high security presence in general throughout Egypt, and I felt very safe.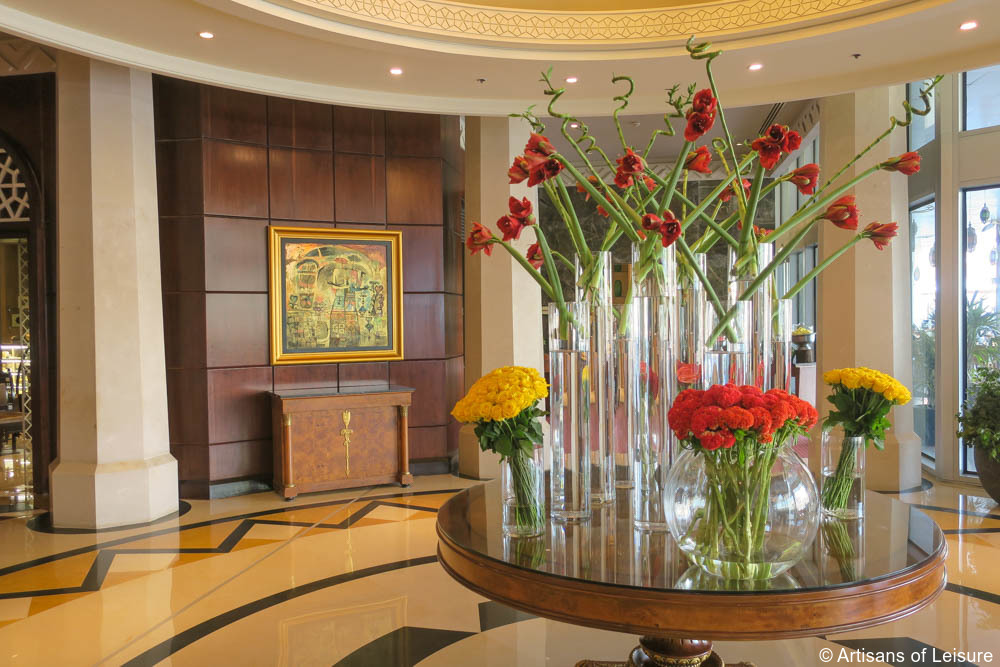 Everyone I met throughout my trip was so welcoming. It was a fabulous time.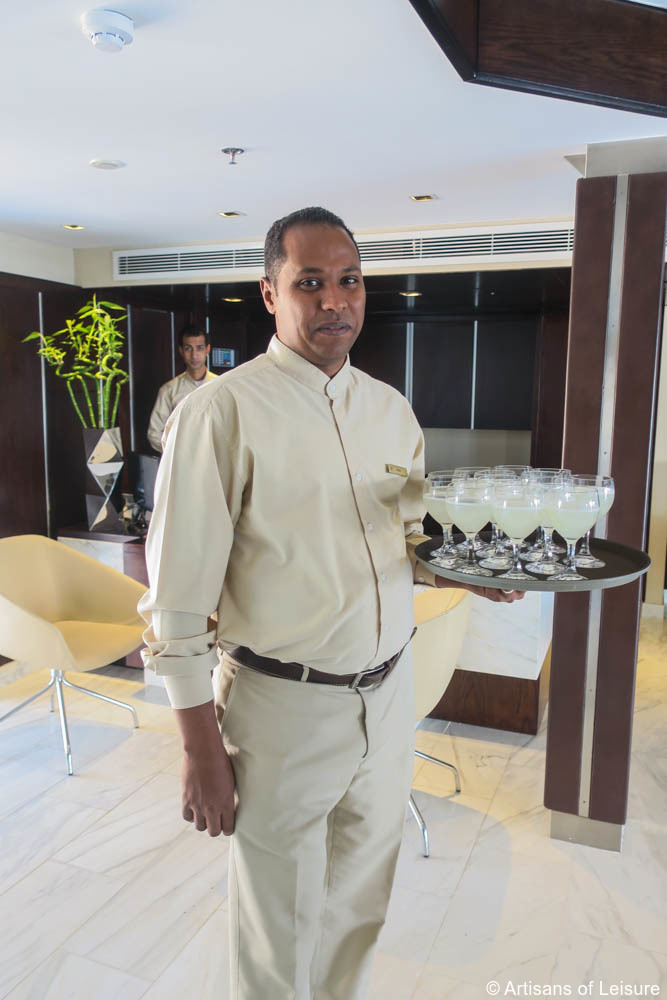 Q: Where did you go in Egypt?
A: I started in Cairo and Giza, continued to Luxor to board a four-night luxury Nile River cruise (during which I stopped in Edfu, Kom Ombo and  Aswan) and took an excursion to Abu Simbel before returning to Cairo for a night.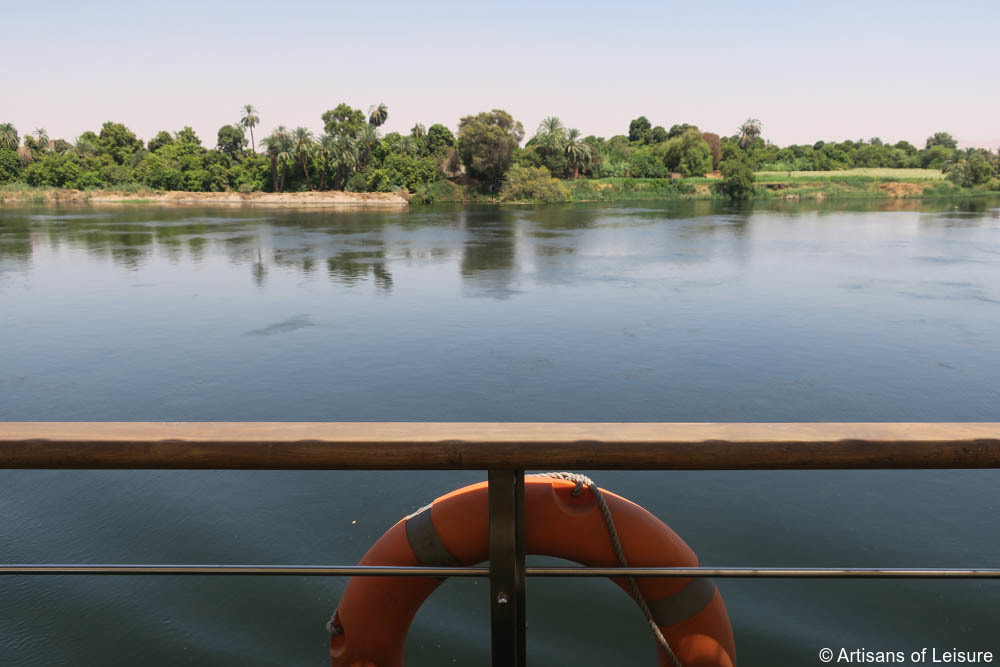 Q: Did you enjoy the luxury Nile River cruise?
A: A Nile cruise is a quintessential part of visiting Egypt. Many of my colleagues at Artisans of Leisure have taken a Nile River cruise, and we always recommend one to our travelers as the best way to see most of the important sites outside Cairo.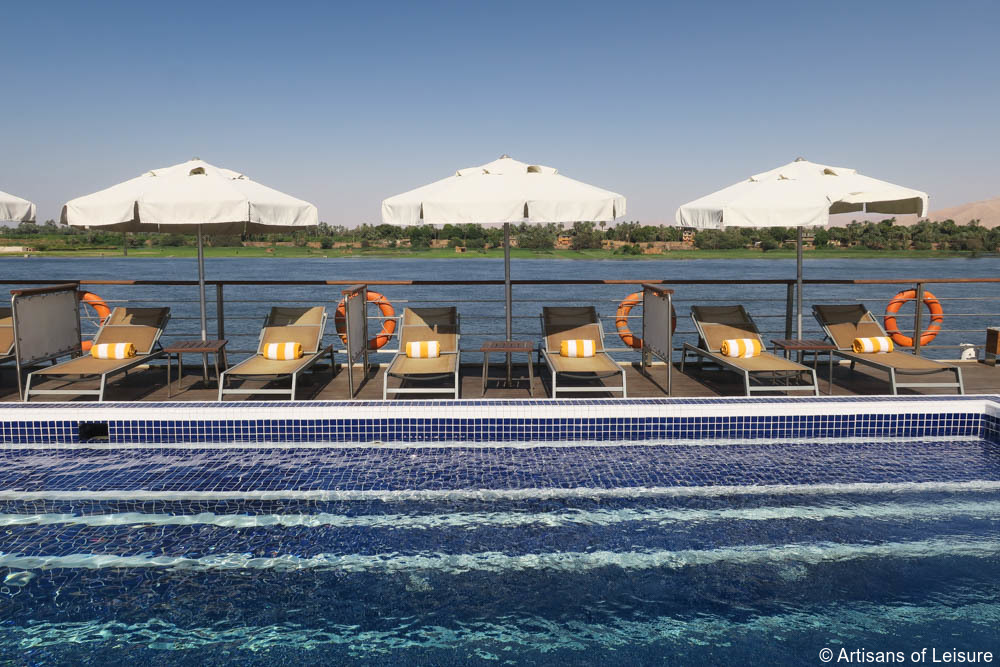 I got to see parts along the Nile that are really not accessible by vehicle—views of greenery and mountains, glimpses into the rural lifestyles of farmers and fishermen, seeing local children going for a dip in the river. Also, with my own Egyptologist and private driver, I was able take my own private excursions to major cultural and historical sites. All of these made for a very memorable experience.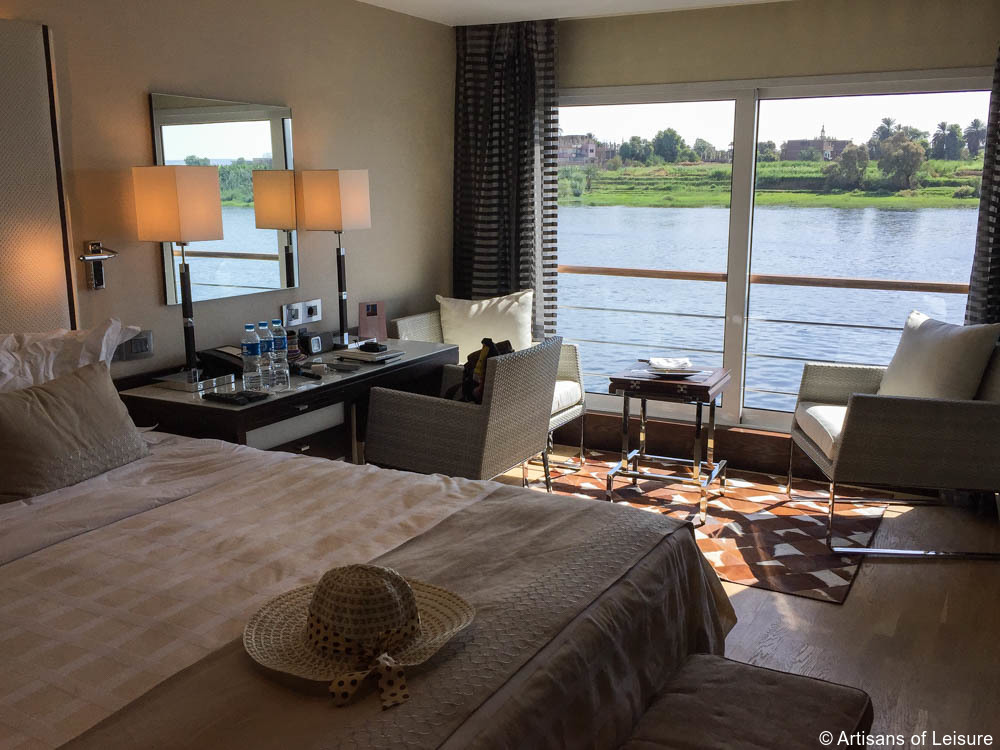 I also really enjoyed meeting other travelers from around the world on the cruise while the boat was cruising from one destination to the next.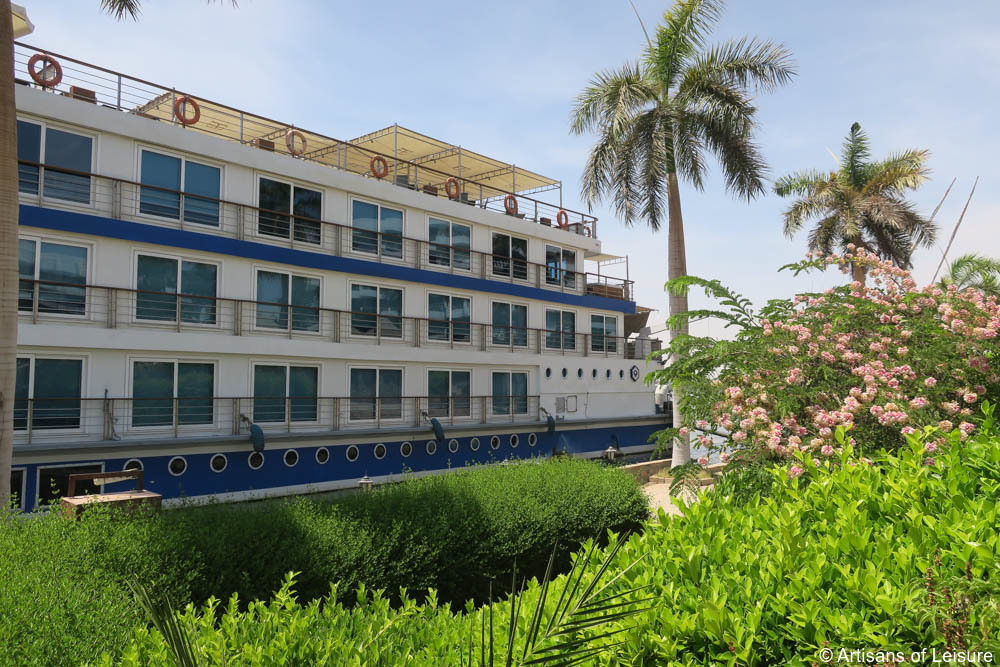 Q: Artisans of Leisure always arranges expert Egyptologist guides to escort our travelers throughout their tours, even individual travelers. What did you think about the experience traveling with an escort Egyptologist?
A: In my opinion, it's the only way to travel through Egypt! It's essential to have an extremely knowledgeable expert to help you navigate Egypt's fascinating and complex historical and cultural layers, from ancient Egyptian history and ruins, to more modern history, to the present day.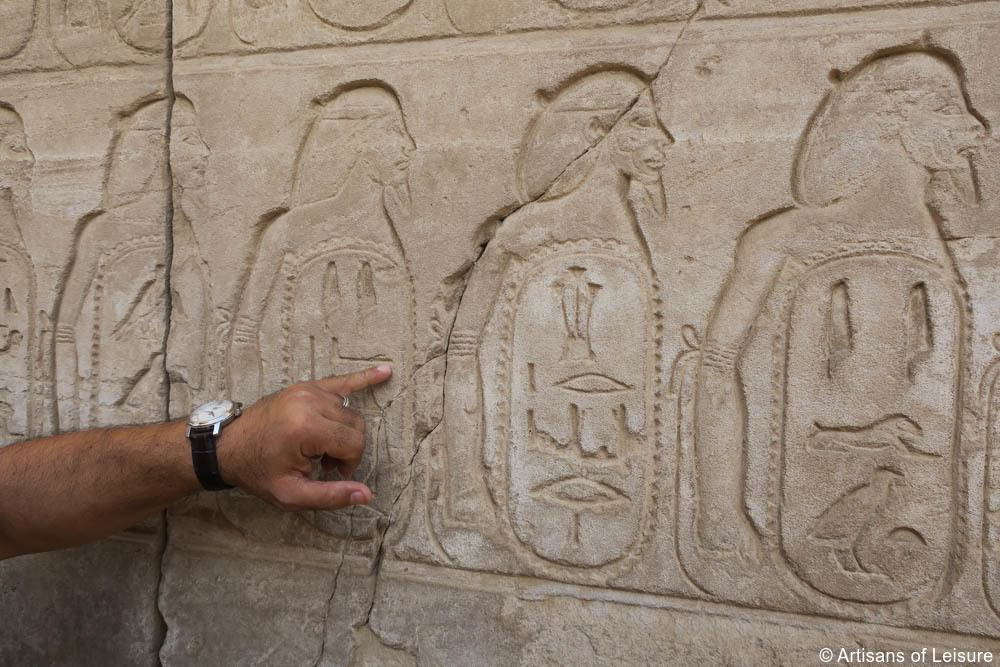 I especially appreciated that my guide escorted me on the Nile cruise, so all my shore excursions were private and catered specifically to my interests and preferred pace.
In addition to having such a wealth of knowledge accompanying me throughout my tour, my guide was well connected and knew everyone everywhere we went. His connections provided me with the opportunity to interact with locals and meet many interesting people throughout my tour.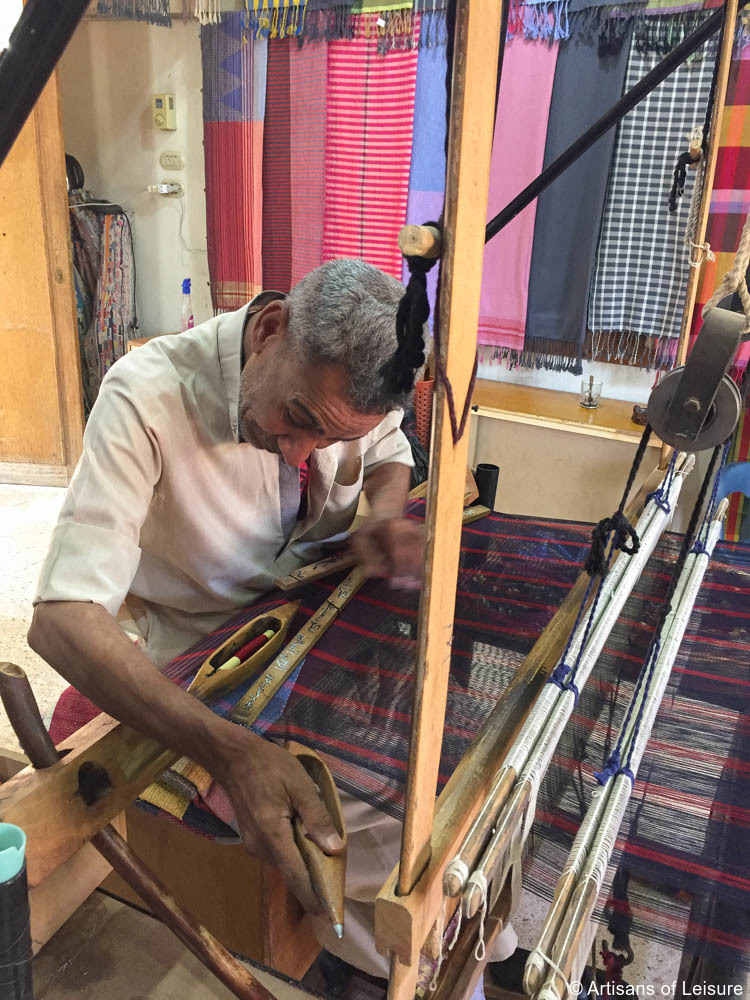 Also, one of our days in Cairo, I visited Bayt Al-Suhaymi, a beautiful Ottoman-era home in Cairo. My guide, knowing that this house was a priority for me, arranged an after-hours visit so I could have the place to myself.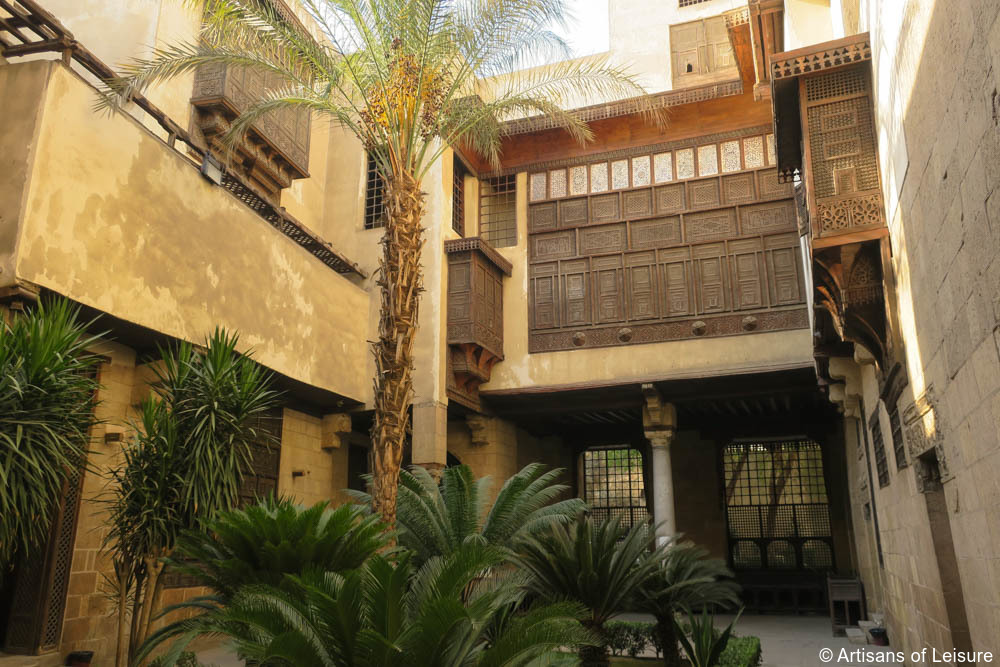 Q: What were some highlights of your trip?
A: There were so many memorable experiences it's hard to list them all, but there were a couple that stood out above the others.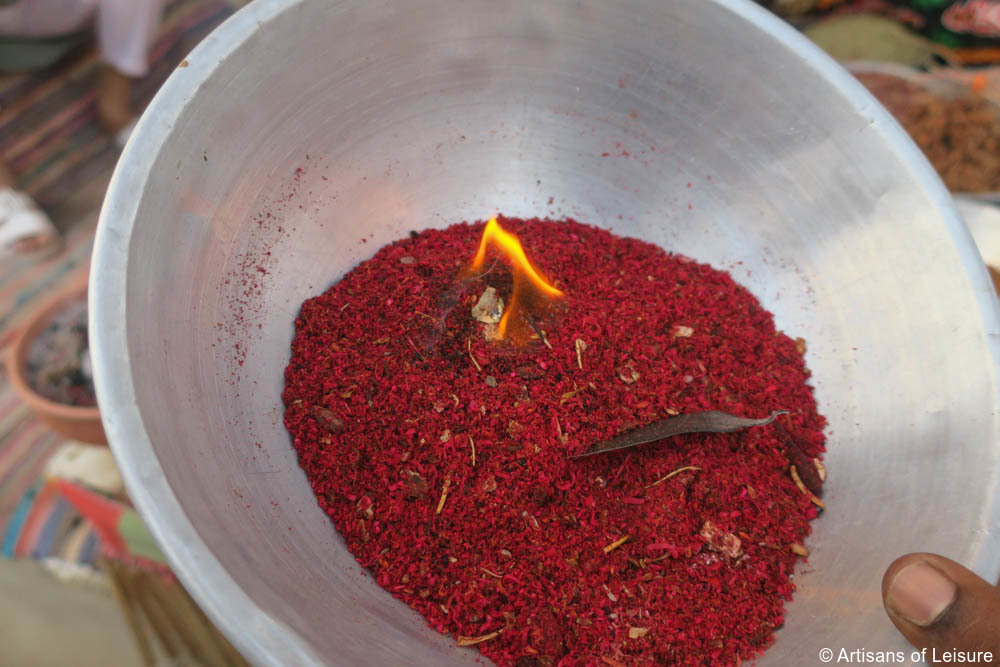 In Aswan, I visited a local Nubian village, a unique cultural experience we include in all of our Egypt tours that include Aswan, and it was a real highlight. In addition to interacting with the local villagers, I enjoyed tea in a local home and left the village with a great selection of local spices and a beautiful henna tattoo (that lasted for two weeks after the tour!).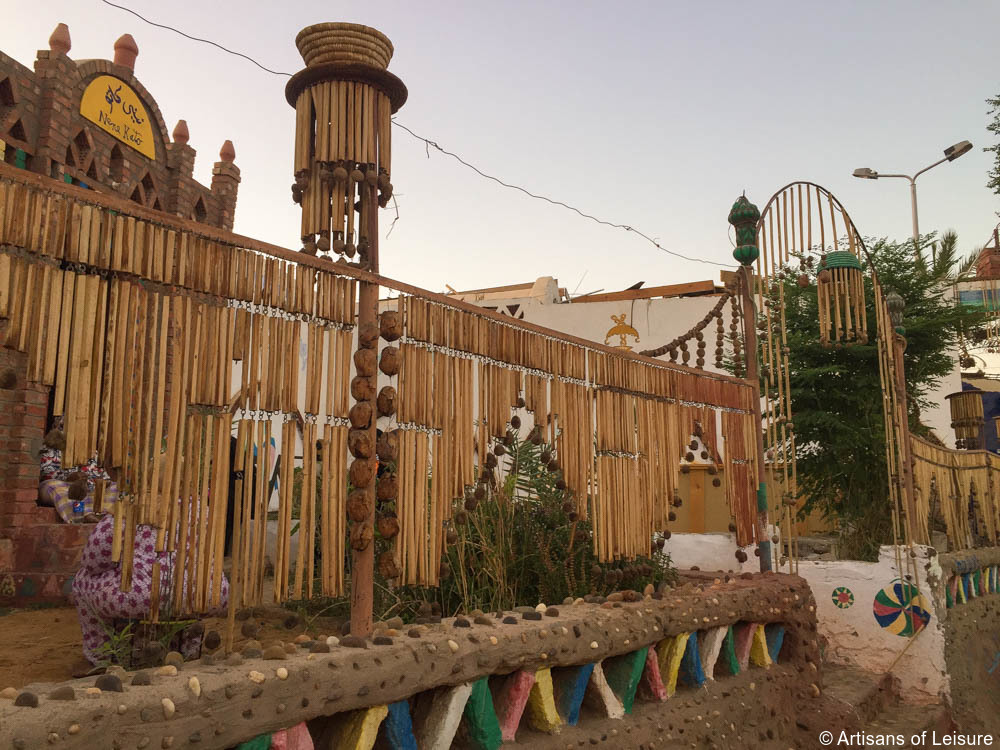 The absolute highlight of the trip for me though was seeing the Tomb of Nefertari, the wife of Ramses II, in the Valley of the Queens in Luxor. This tomb is a hidden treasure that is often overlooked by many travelers. However, Artisans of Leisure's Egypt tours include this stunning, less-visited tomb.
The tomb is so spectacularly well-preserved, sections of it look as though they were painted recently. The experience was very exclusive and very moving.
Q: Did one place in particular stand out above the others for you?
A: Aswan. It was a beautiful and lively city along the Nile. I enjoyed the contrast of the lush greenery along the river with the desert mountain backdrop.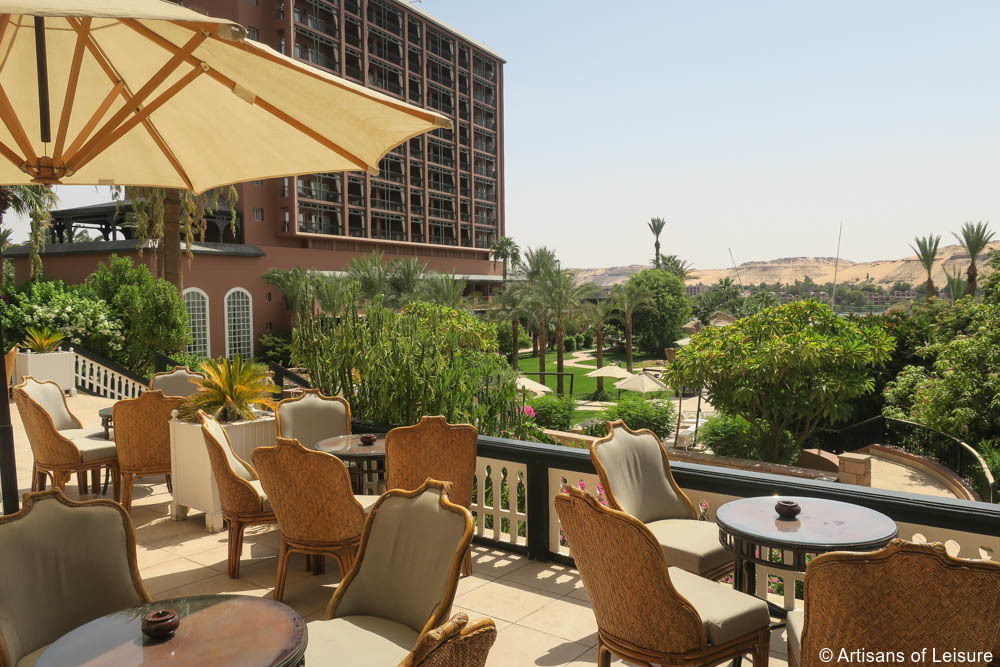 The touring there also is a great combination of living culture, such as the Nubian village and local souk; ancient ruins, such as the Philae Temple; and more modern sites, such as the High Dam.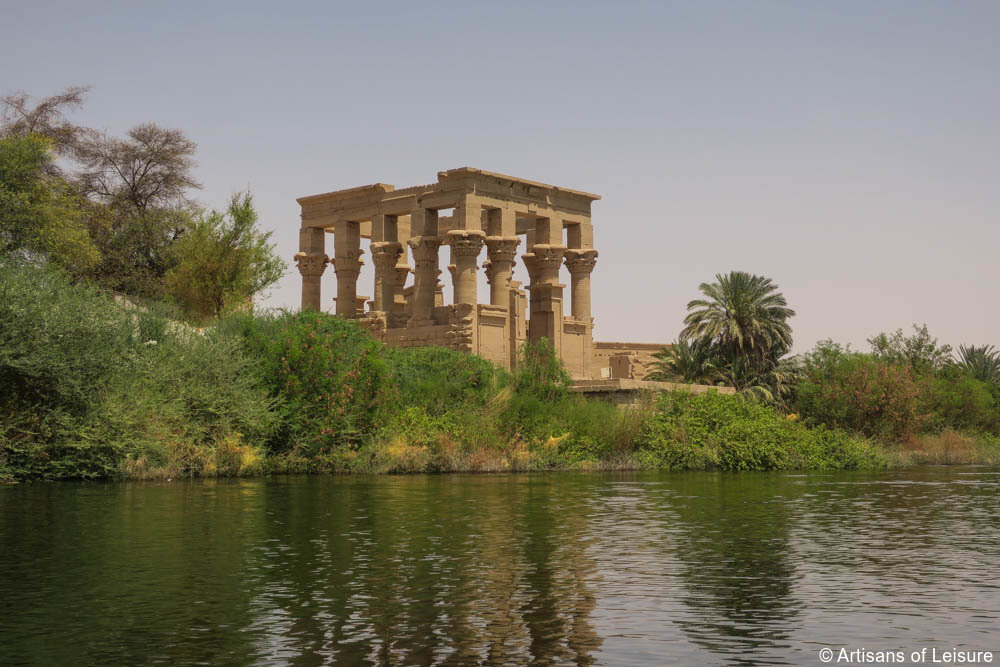 A morning felucca cruise on the Nile River in Aswan was also a very memorable experience. I also really enjoyed an evening visit to the Aswan souk, which my guide took me to when the cruise was docked.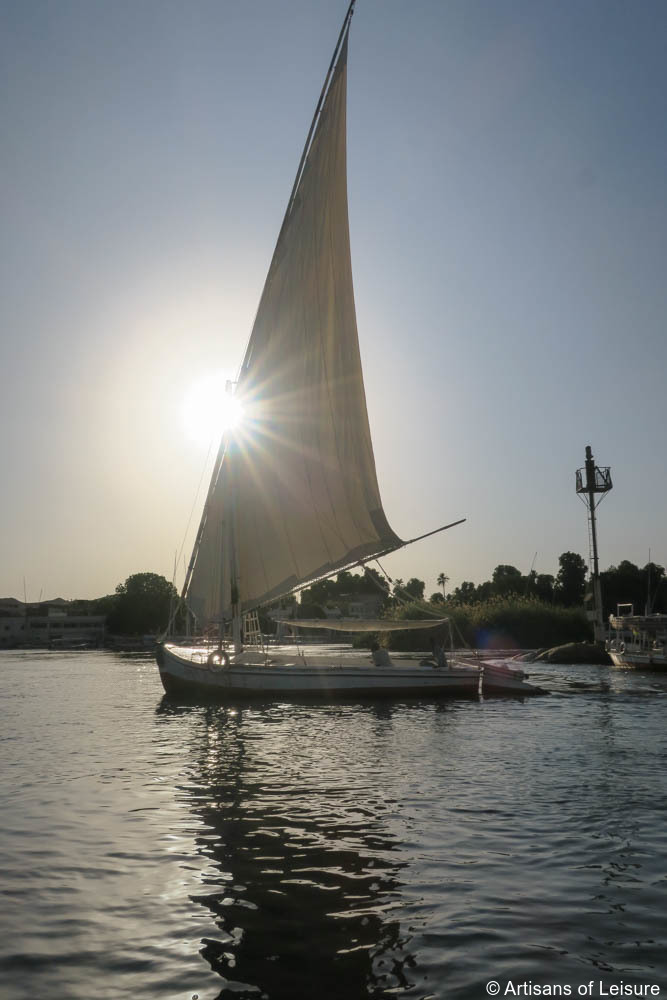 Q: What were your favorite hotels on the trip? Why?
A: The Sofitel Winter Palace Luxor and Sofitel Legend Old Cataract Aswan specifically come to mind. The Sofitel Winter Palace in Luxor is a beautiful British colonial-era hotel ideally located in the center of town, a short walk from Luxor Temple.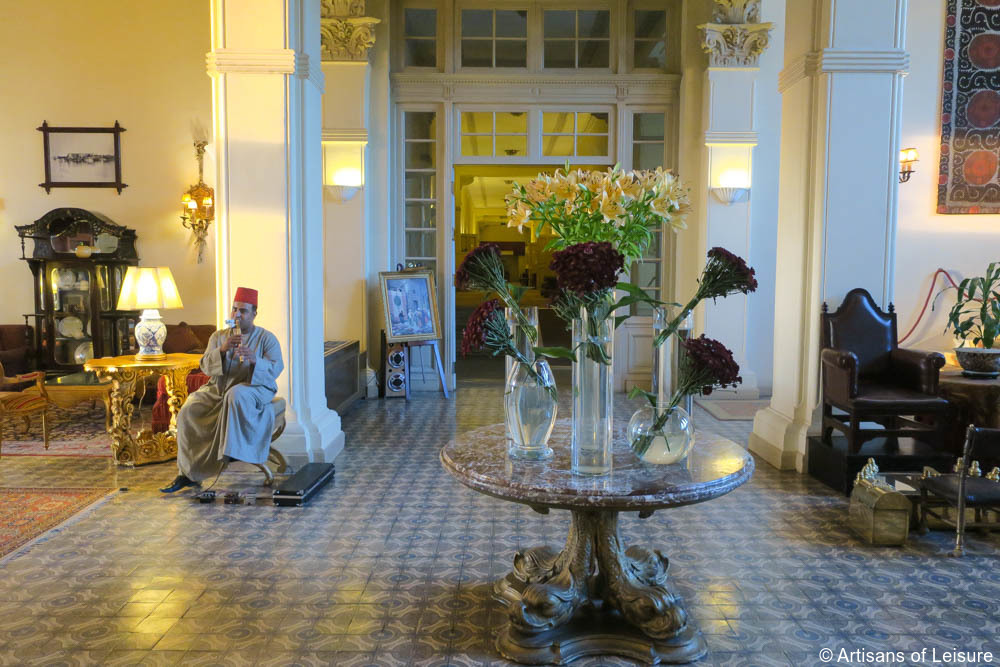 Some of the rooms are in need of a refurbishment, but for a night, it was easy to look past that surrounded by grand staircases, high ceilings and beautiful lounges furnished with antique furniture.
The Sofitel Legend Old Cataract in Aswan really offers a sense of place with its stunning decor, historical charm and location right on the river. The property and grounds are impressive, including a large outdoor swimming pool, sophisticated lounges and balconied seating areas where I enjoyed watching the feluccas and motor boats cruise by on the river.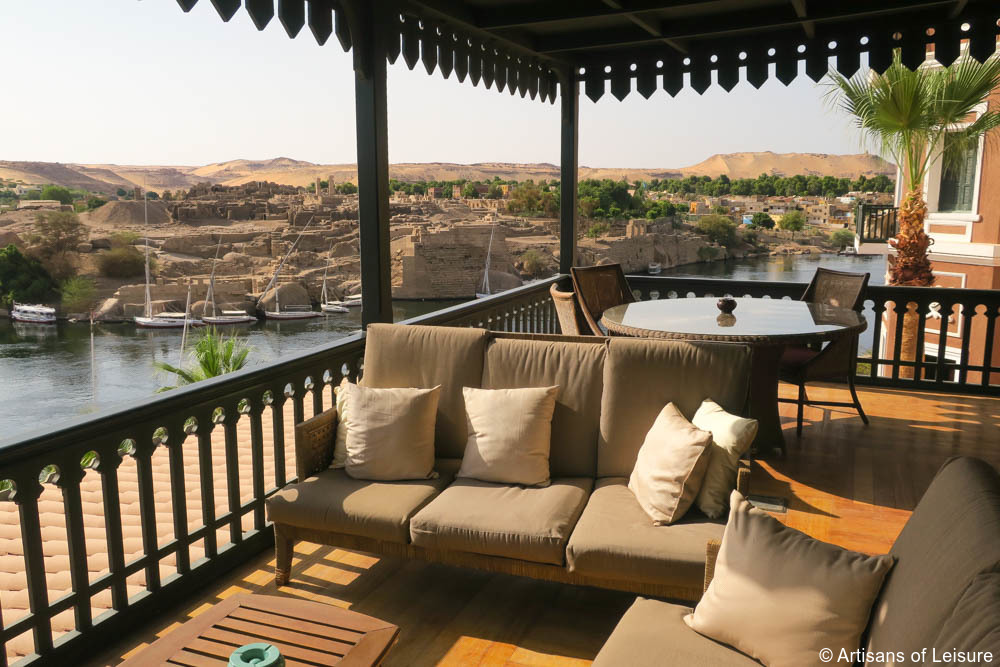 A night in Aswan at the Sofitel Legend Old Cataract is a must. Many of our tours include a night there either at the beginning or end of a luxury Nile cruise.
The hotels in Cairo—Four Seasons Hotel at Nile Plaza, Four Seasons Hotel at The First Residence and The Nile Ritz-Carlton in Cairo—all offered world-class luxury, amazing service and central locations with Nile views. The St. Regis Cairo will soon open as well, and we are very excited about it.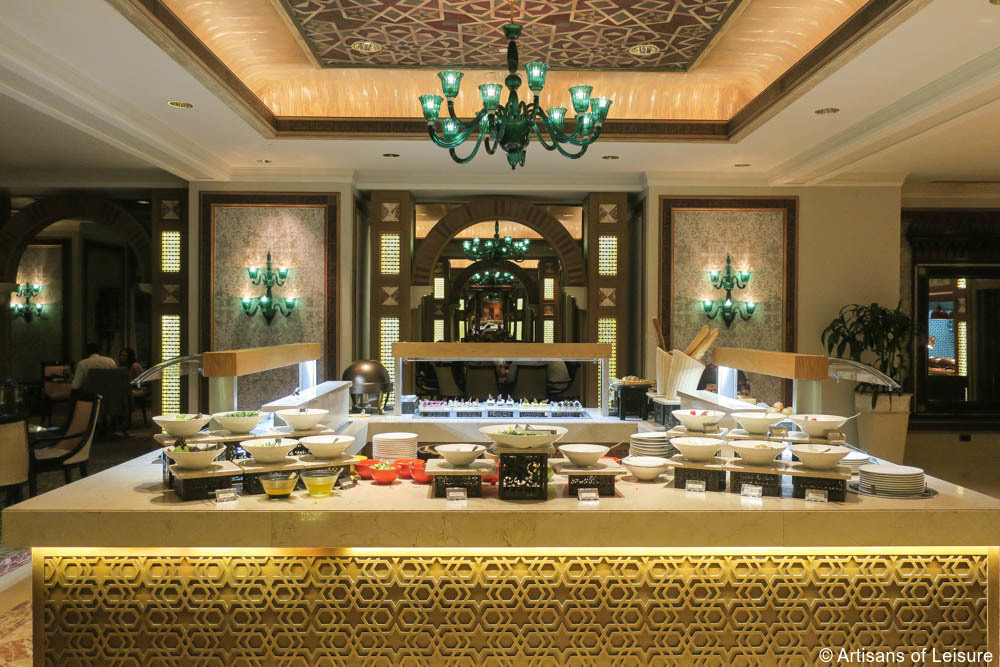 Q: Did anything surprise you about Egypt?
A: I was surprised at how comfortable I felt. As a woman traveling alone, I had certain initial reservations, but I felt relaxed throughout, and everyone I encountered was very welcoming and friendly.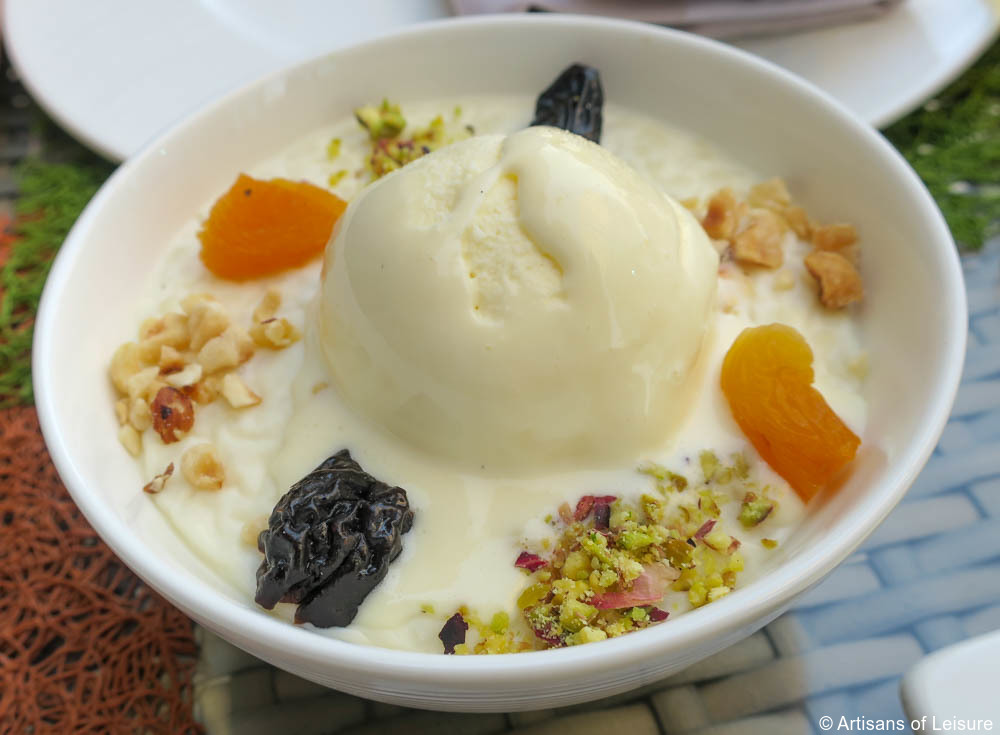 Q: How did you prepare for the tour? Did you read any books or watch any movies about Egypt?
A: In addition to studying the Artisans of Leisure tours in Egypt and speaking with my colleagues for their recommendations, I read An Introduction to the Archaeology of Ancient Egypt by Kathryn A. Bard. It was informative and allowed me to delve a little deeper into the history of the destination during private touring with my Egyptologist guide.  I re-read one of my favorite childhood books, Death on the Nile: A Hercule Poirot Mystery, and re-watched Cleopatra with the stunning Elizabeth Taylor in anticipation.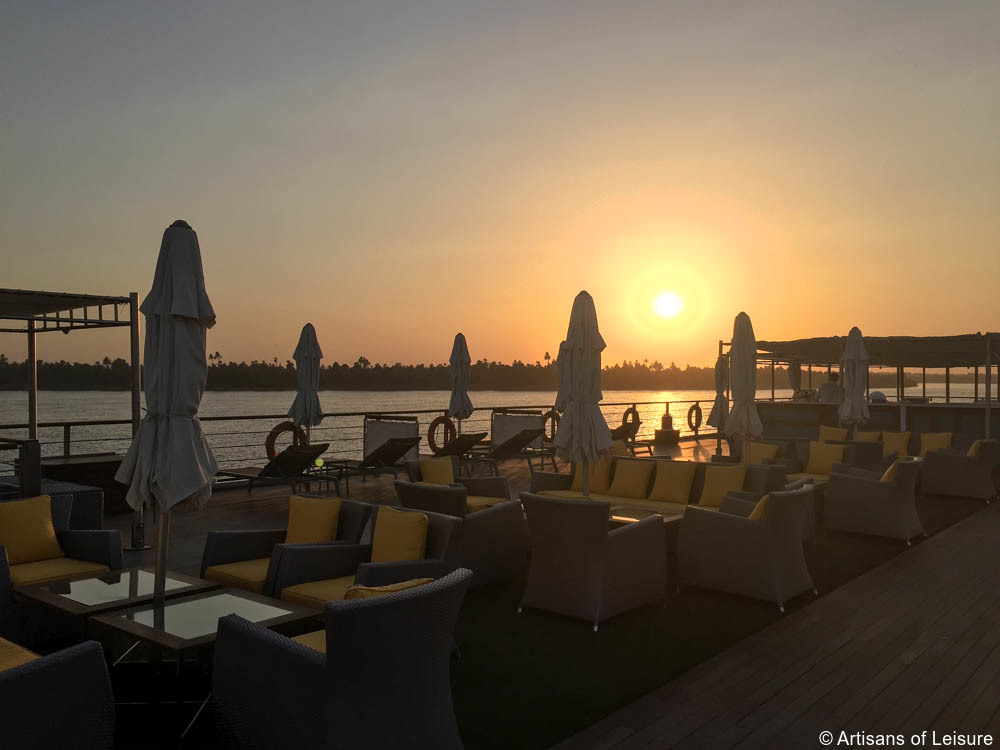 Q: How was the food? What were your favorite meals?
A: The food I enjoyed most tended to be simple dishes that incorporated fresh local spices. I really enjoyed Egyptian breakfasts, which often included falafel, Egyptian bread and ful (mashed fava beans). Also, dinner at Sequoia, a popular restaurant situated under white canopies along the Nile in Cairo, was a memorable experience. I dined on a selection of mezzes that included ta'miyya (a type of falafel made with fava beans), hawawshi (traditional flat bread stuffed with minced meat), chicken shawarma, grilled meats, aish (pita), freshly made hummus and more.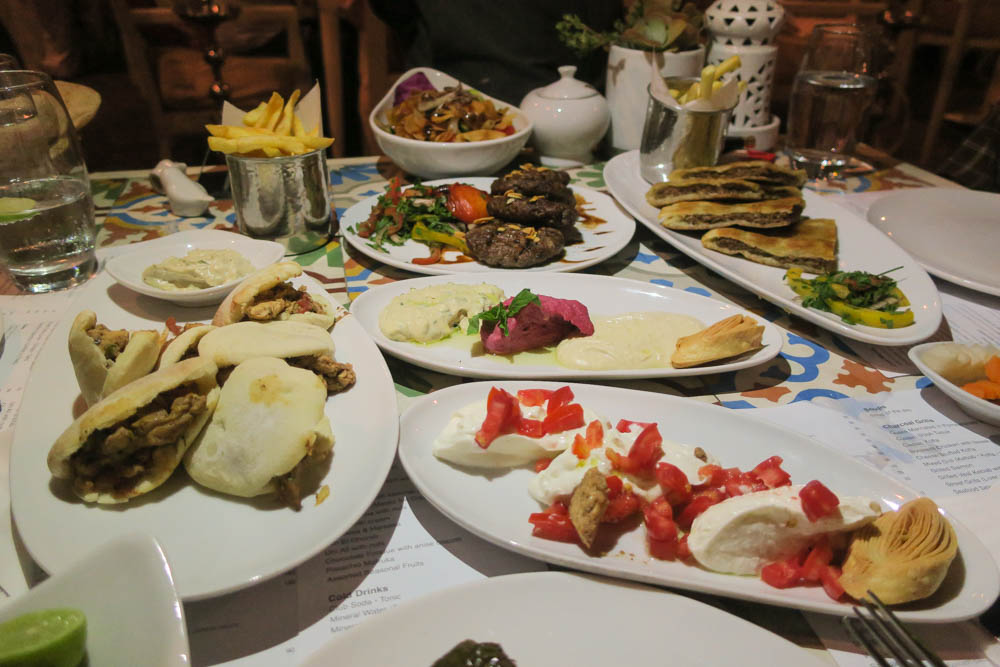 My dish of prawns and seasonal vegetables at Saraya at the Sofitel Legend Old Cataract in Aswan was exceptional as well.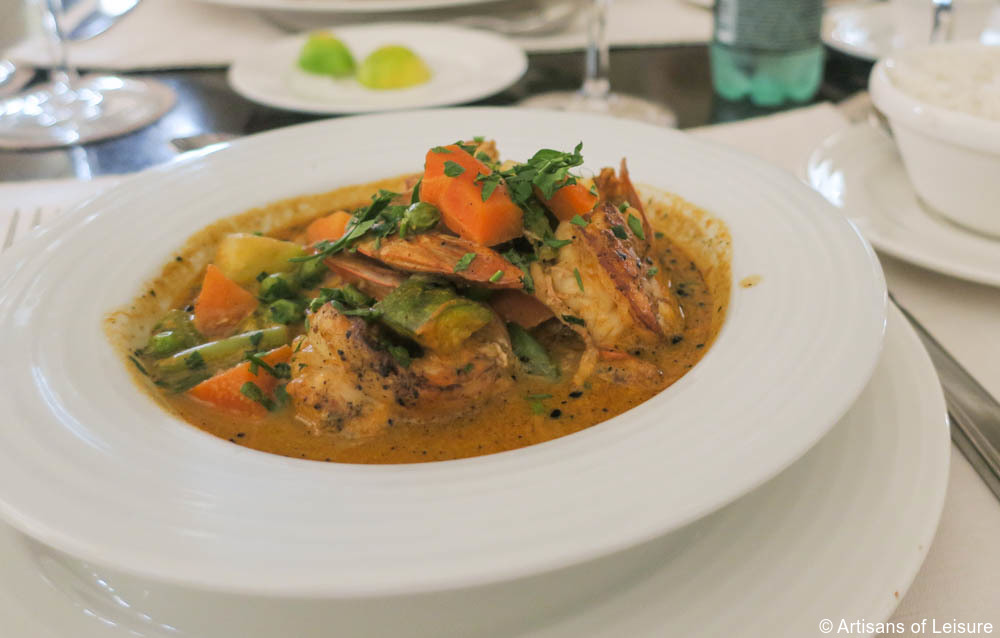 Q: Did you do any shopping?
A: I loved walking through the numerous local souks and bartering over rugs, galabiyas (local garb), jewelry, spices and other local handmade goods.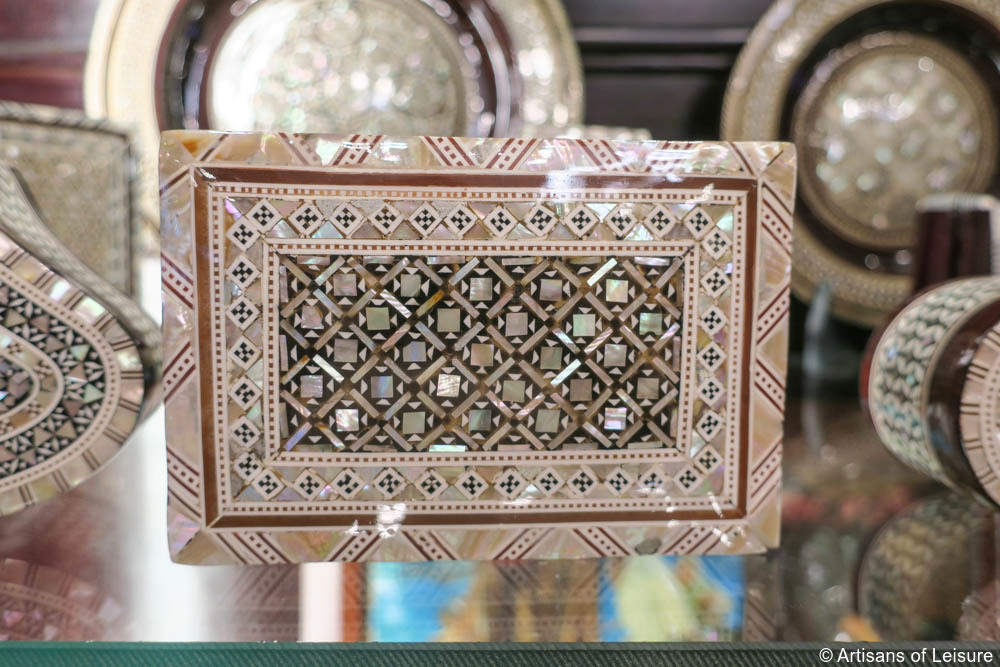 In addition to my own bargaining attempts, it was also very helpful when my private guide would step in to make sure I was getting the fairest deal.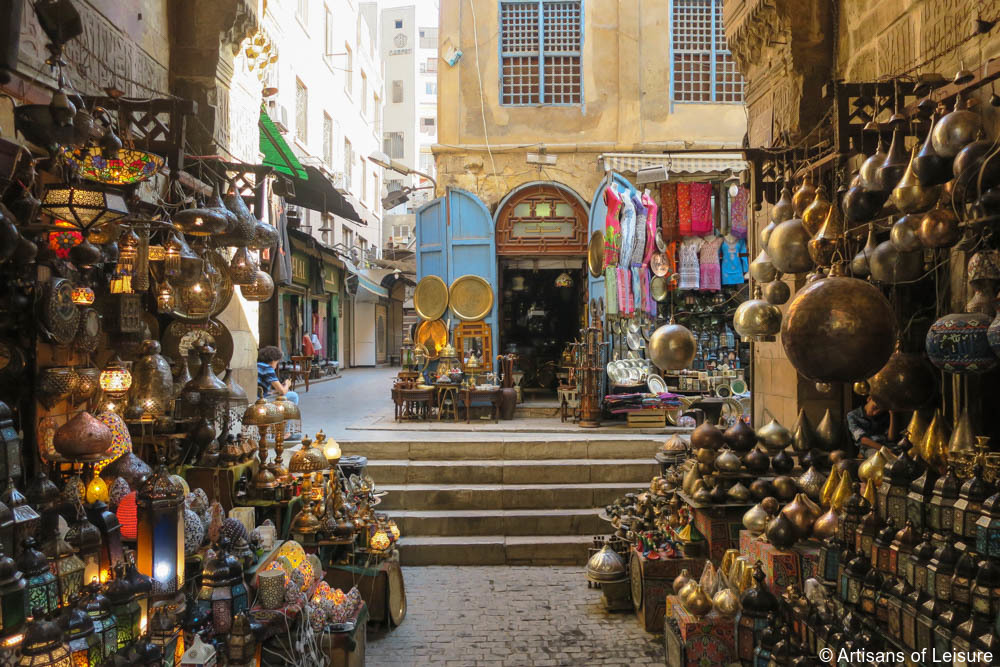 One day in Cairo, we explored a hidden cul-de-sac full of art galleries and artisans' workshops, and I purchased an art work from a local artist. This is wonderful stop that we can include for travelers interested in art.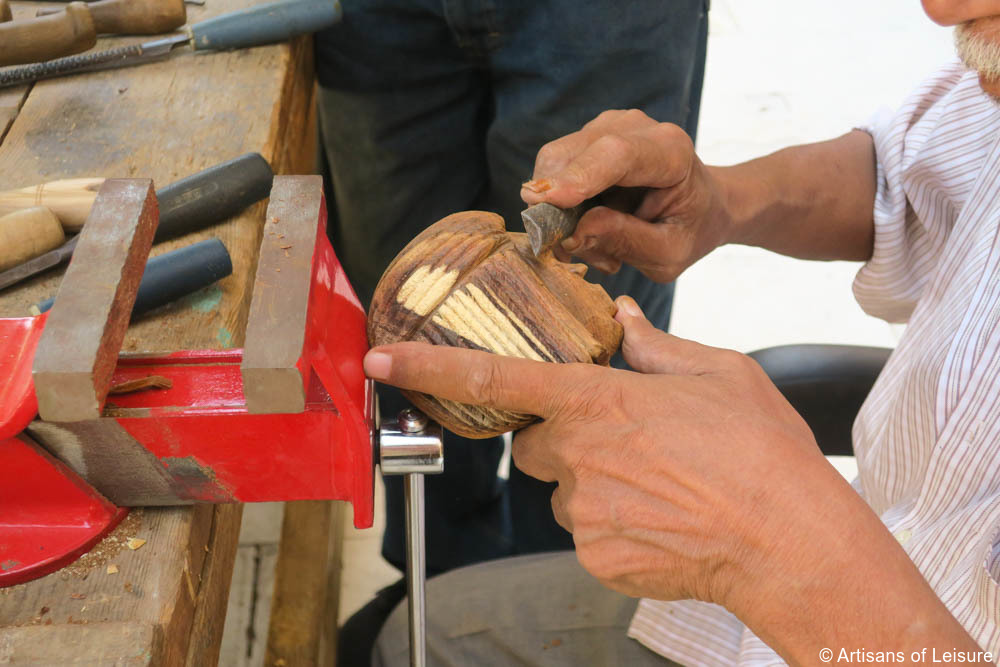 There are also luxury boutiques around Cairo that are perfect for high-end shopping.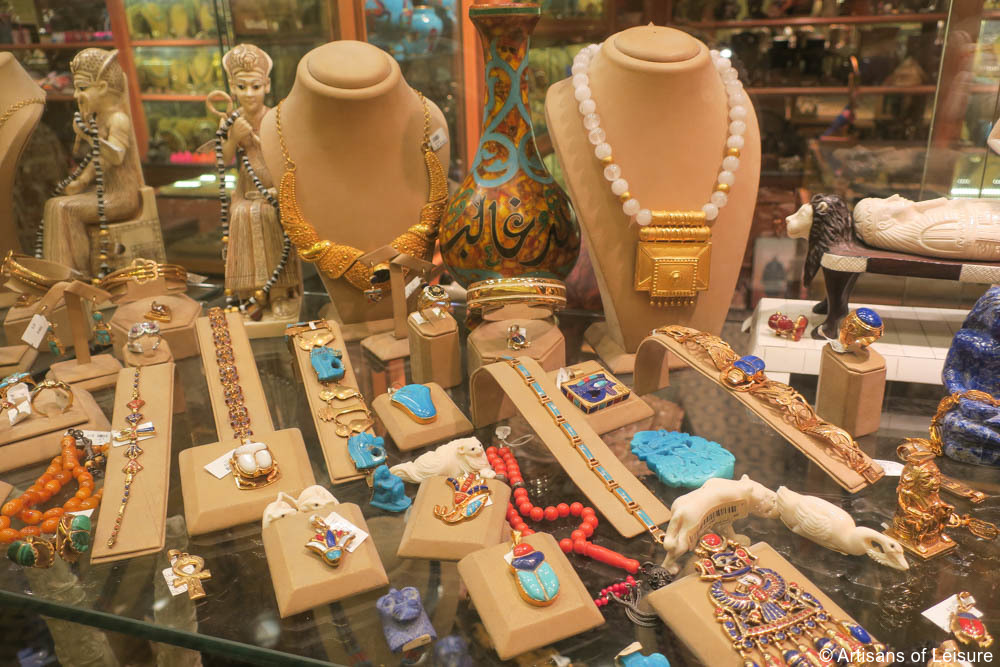 Q: How long is the ideal first visit to Egypt? What should it include?
A: I'd say the perfect amount of time for a first visit is 10 days. This allows a comfortable amount of time to include Cairo and the Pyramids, Abu Simbel, an overnight at the Sofitel Legend Old Cataract in Aswan, and a luxury Nile River cruise to visit Kom Ombo, Edfu and Luxor. Our Highlights of Egypt tour is perfect for a first-time visitor to the country.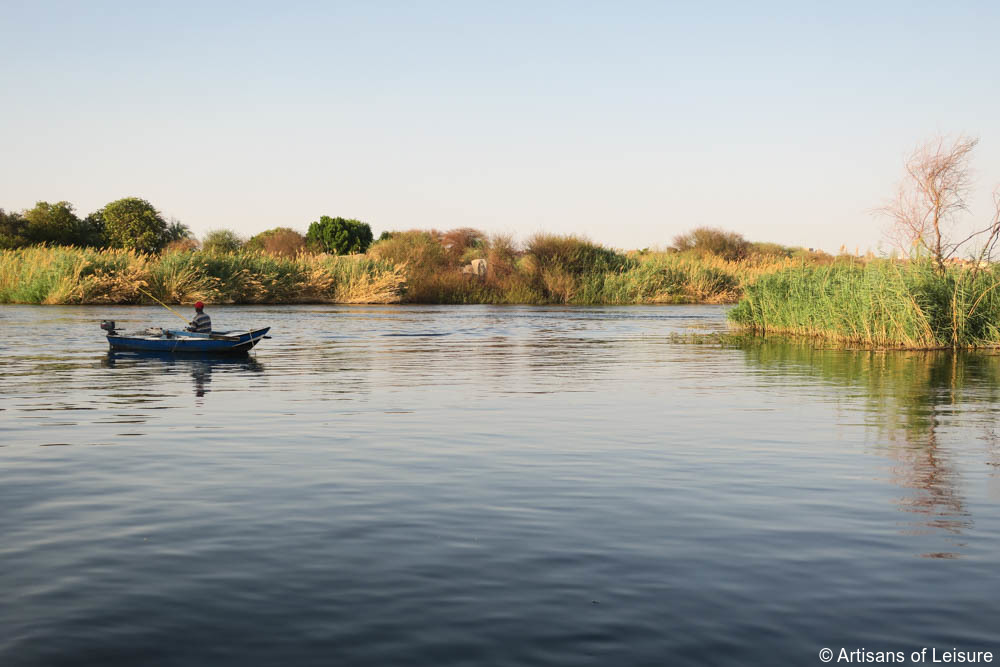 Q: Which countries are your clients combining Egypt with?
A: Mediterranean destinations such as Jordan and Israel as well as Dubai and Abu Dhabi and other African destinations such as South Africa.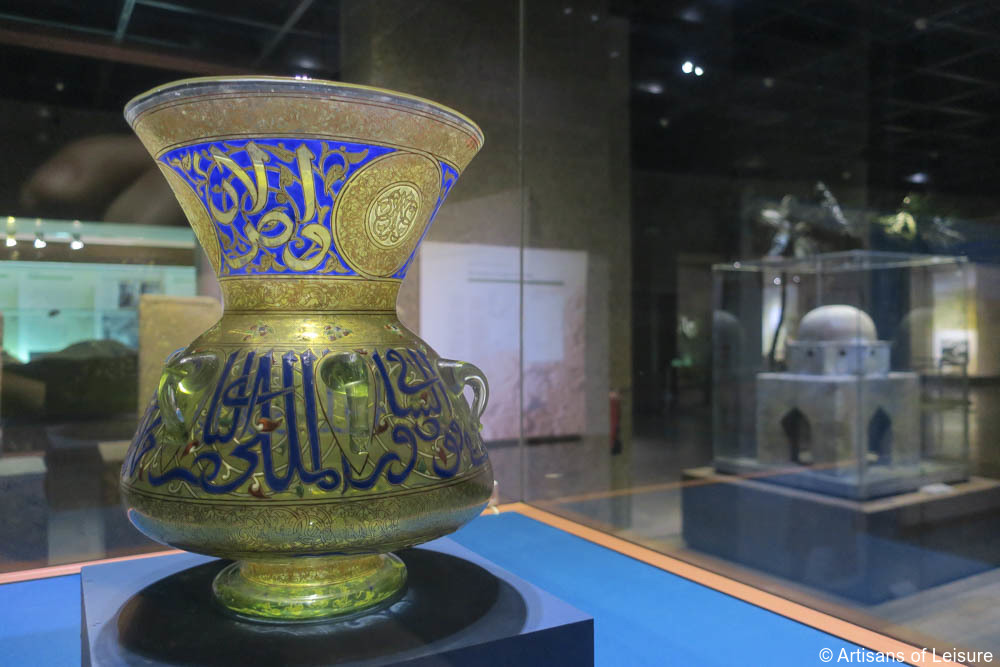 Q: How is Egypt for families?
A: Egypt is a great family destination. Depending on the ages of the children, many will have just learned about or will soon be learning about ancient Egyptian history, so touring in Egypt with one of our private Egyptologist guides provides a really immersive history lesson.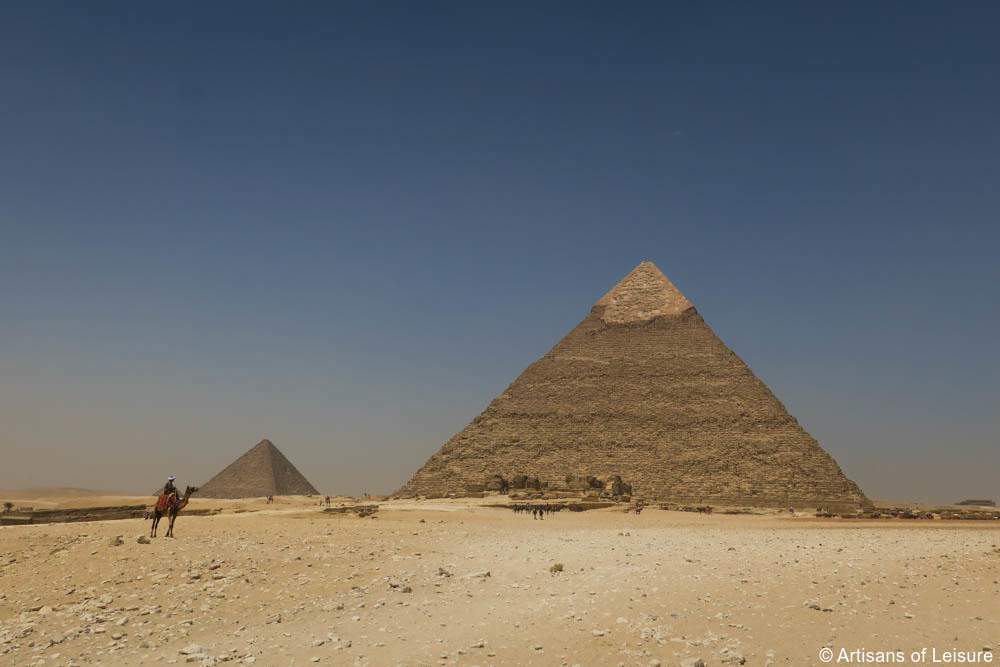 We arrange plenty of family-friendly activities, such as hands-on crafts lessons to learn to make papyrus or read a few ancient hieroglyphics, shopping, a meal with a local family, getting a henna tattoo, entering the Great Pyramid, a hot-air balloon ride over the Valley of the Kings and some time at leisure to relax by a hotel pool.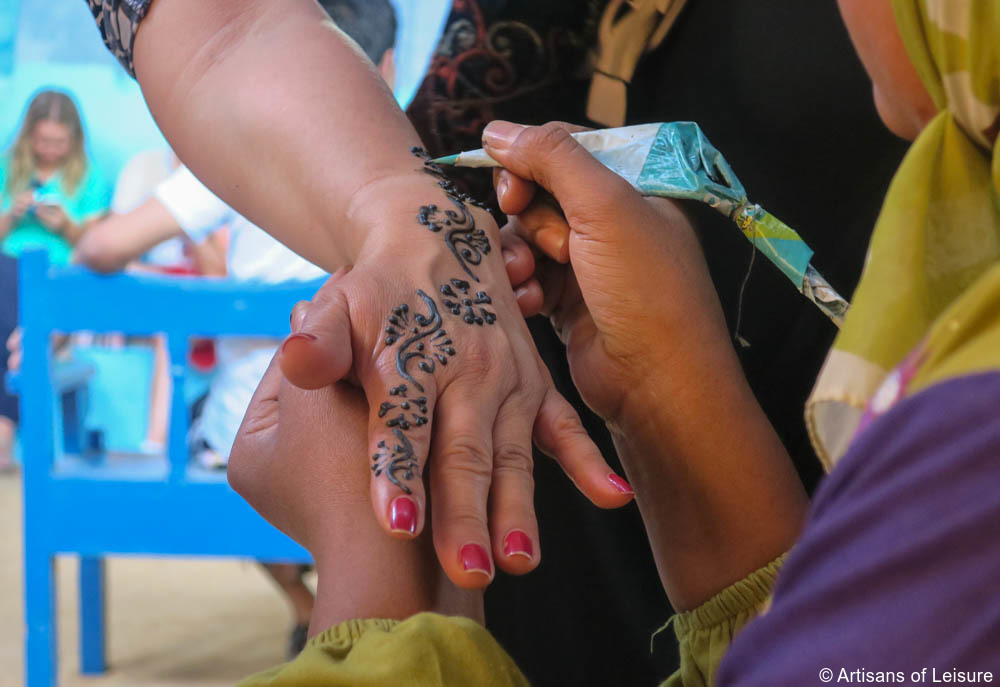 Q: Do you think you'll return to Egypt someday? Where would you want to go?
A: Before I even left, I was already planning my return trip—there is just so much to see and do in Egypt!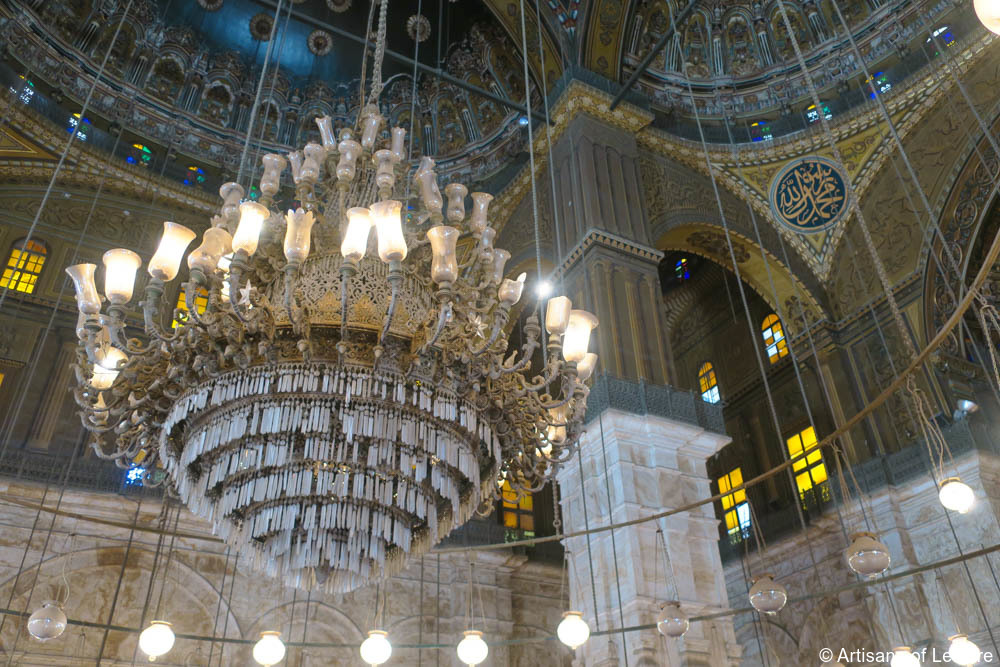 Next time, I plan to explore the northern coast and Alexandria; shop for beautiful handicrafts at the artisan colony near Al-Fayoum, an oasis southwest of Cairo; and relax on the beach at The Oberoi, Sahl Hasheesh, a beautiful resort on the Red Sea.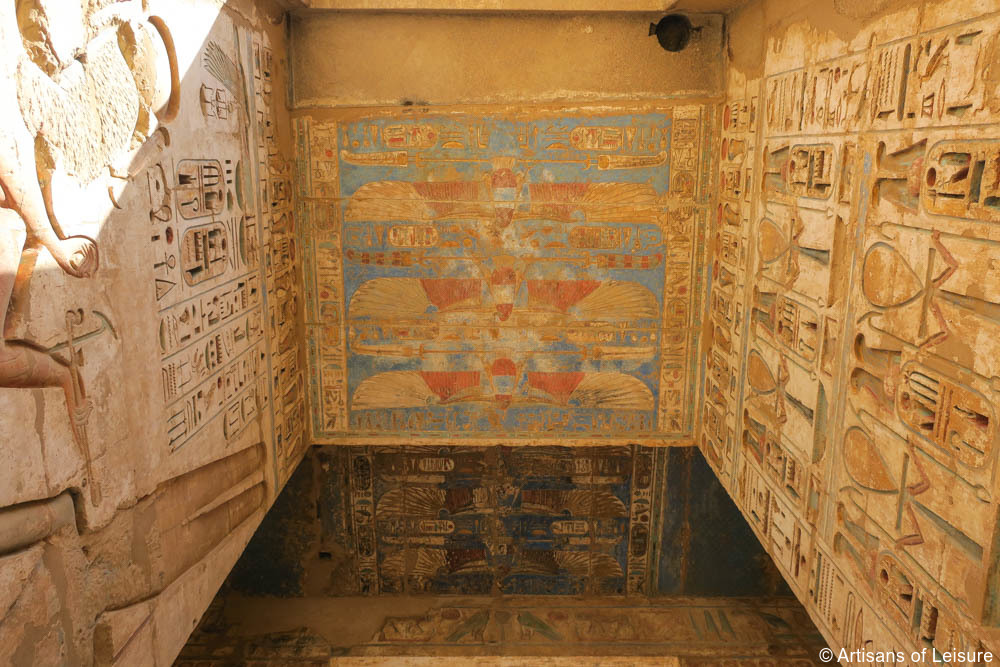 Contact an Artisans of Leisure travel expert to start planning a private luxury Egypt tour.
Destinations: Africa, Egypt, Middle East
Tags: Abu Simbel, ancient, art, Aswan, Cairo, Egypt, Egypt tours, Egyptian, Egyptian art, Egyptologist, exclusive, family tours, family travel, family trips, family vacations, food, iconic, Luxor, luxury Egypt tours, luxury hotels, luxury Nile Cruises, Middle East, Nile, Nile cruises, private Egypt tours, pyramids, ruins