February 22, 2020
Exclusive Private Dinner in the Agafay Desert in Morocco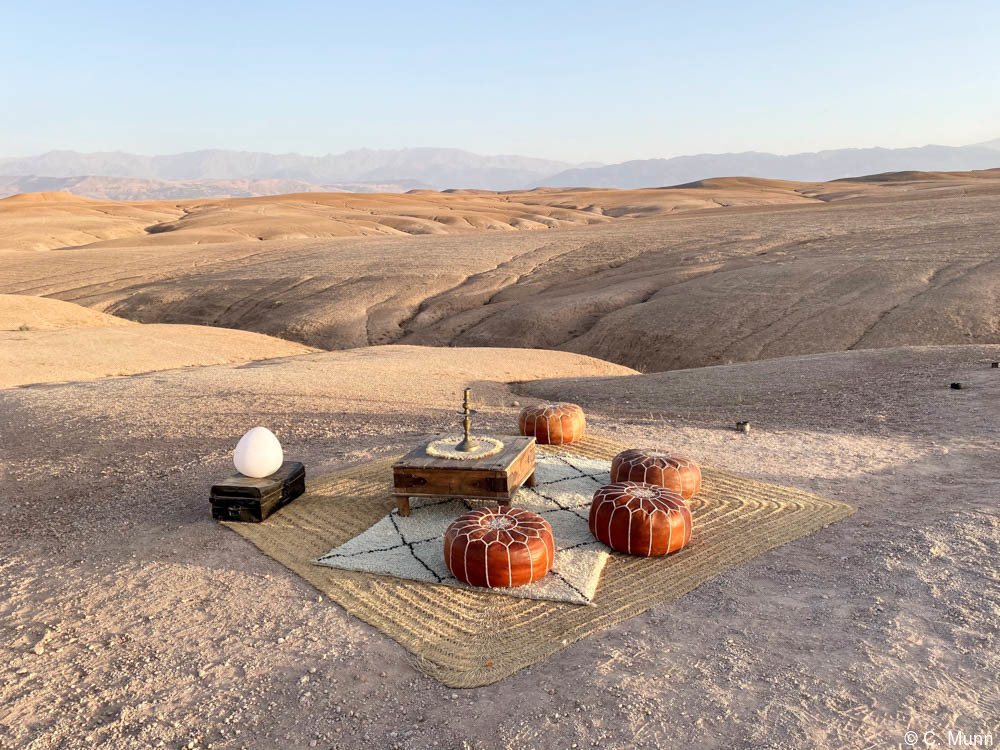 Set against a backdrop of the Atlas Mountains, the Agafay Desert in Morocco is one of our favorite private day excursions from nearby Marrakesh. We arrange exclusive experiences in the desert, including horseback riding, camel treks, dune buggy rides and more.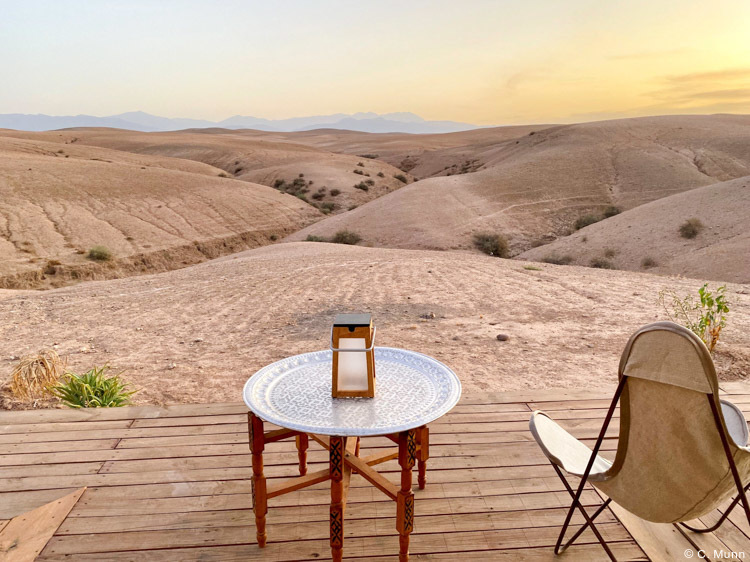 For a special, unforgettable experience, we recommend having us arrange a luxurious private dinner overlooking the quiet expanse of desert, the perfect complement to the bustle of the Marrakesh medina.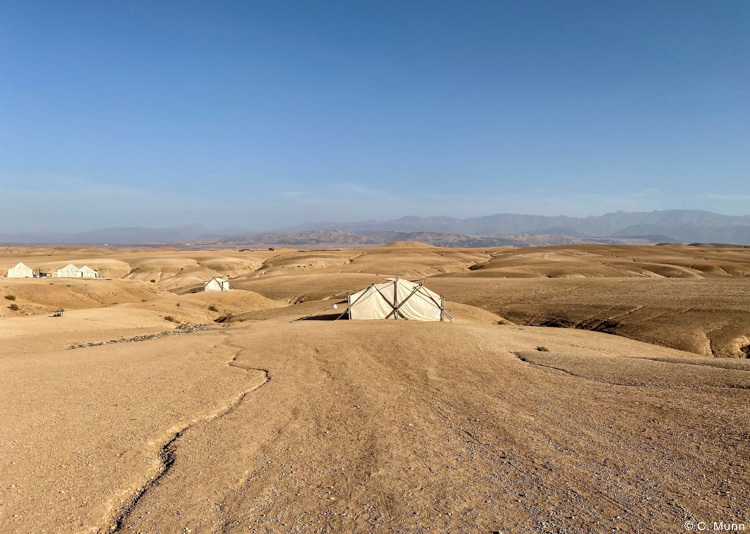 Escorted by a private guide and driver, our travelers arrive at a luxury tented camp in the desert in time for a camel ride (if desired) …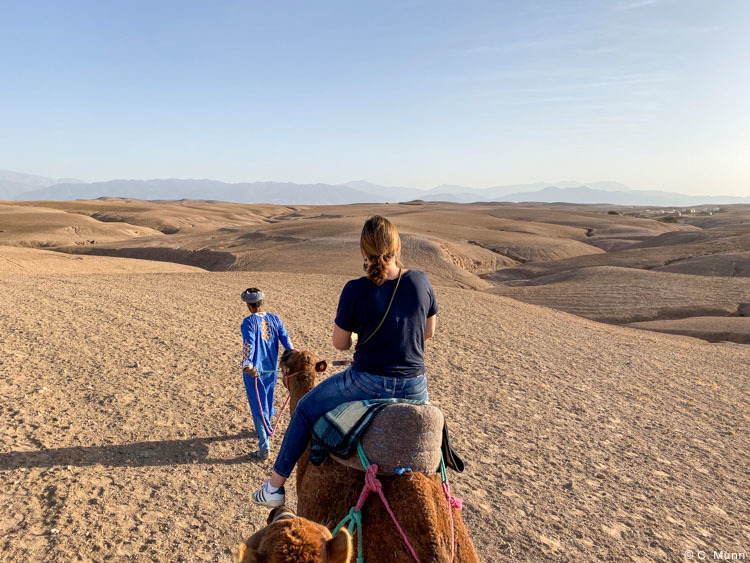 …and wine and cocktails at sunset.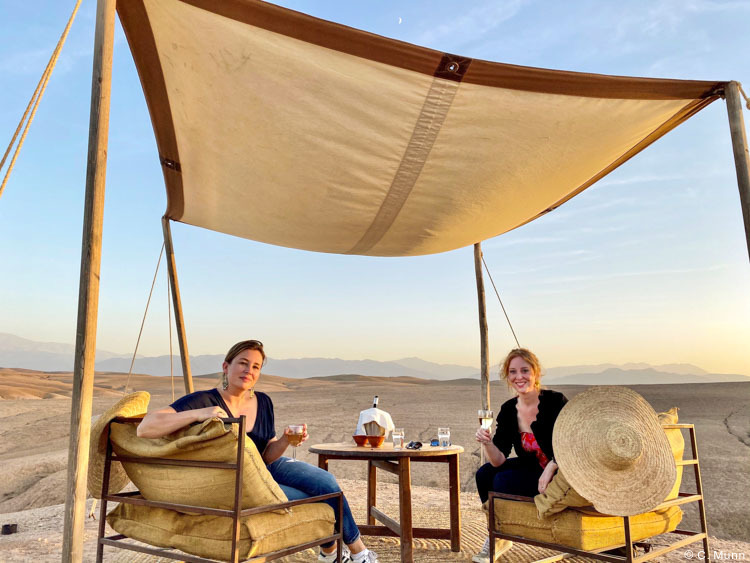 It's a great way to enjoy traditional Moroccan hospitality…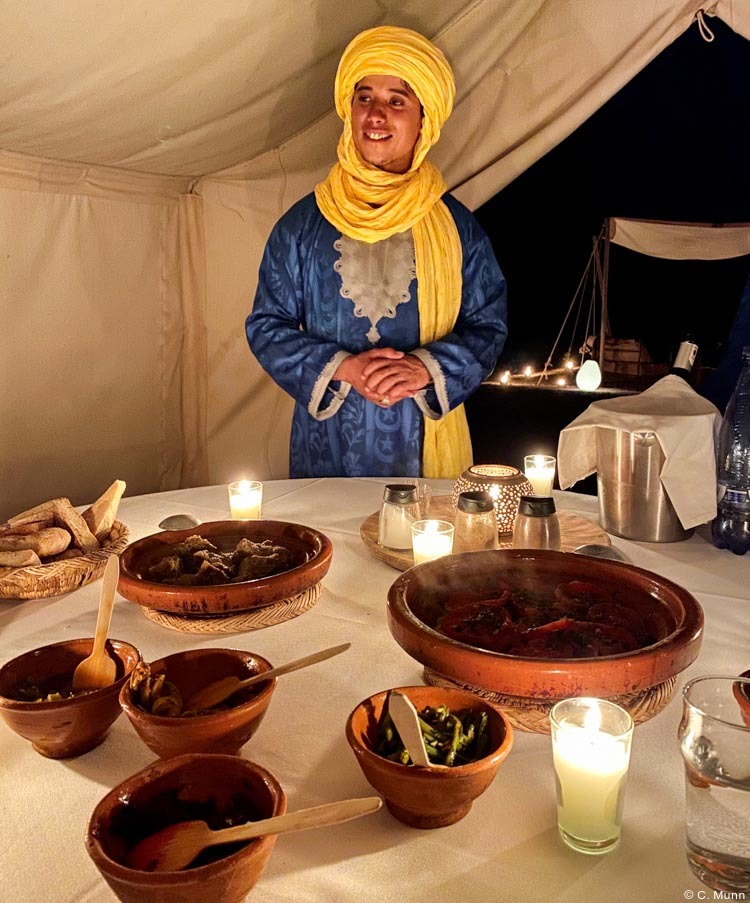 …and gourmet Moroccan cuisine. The dinner takes place in a private tent surrounded by spectacular landscapes.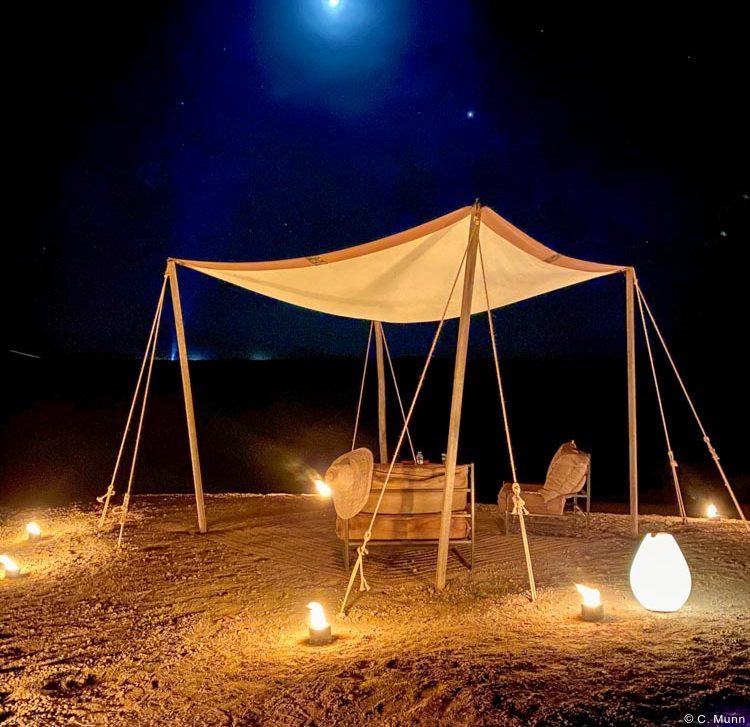 After dinner, musicians play under the stars while guests enjoy a digestif before returning to Marrakesh at the end of the evening.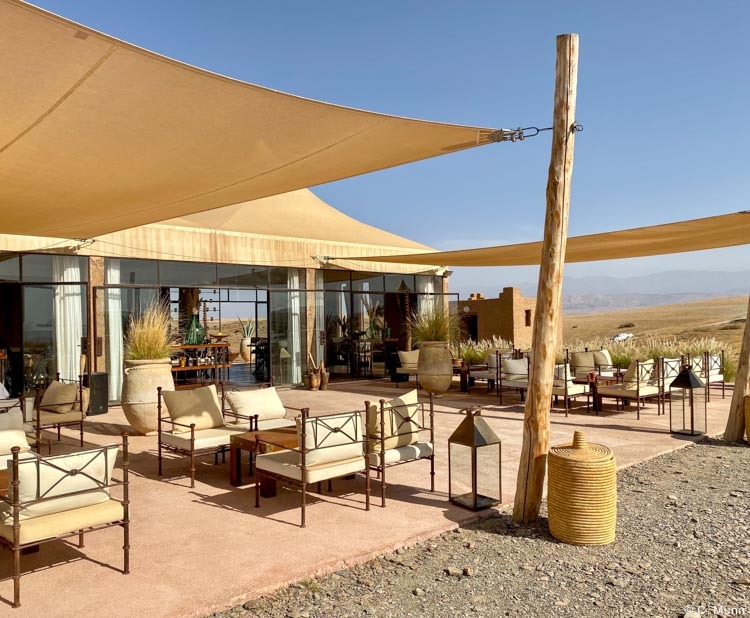 Adventurous travelers might also like to have us arrange for them to spend the night in the Agafay Desert for a more immersive experience.
The luxurious camp has air-conditioned tents, excellent Moroccan cuisine in a glassed-in restaurant, and a swimming pool overlooking the desert.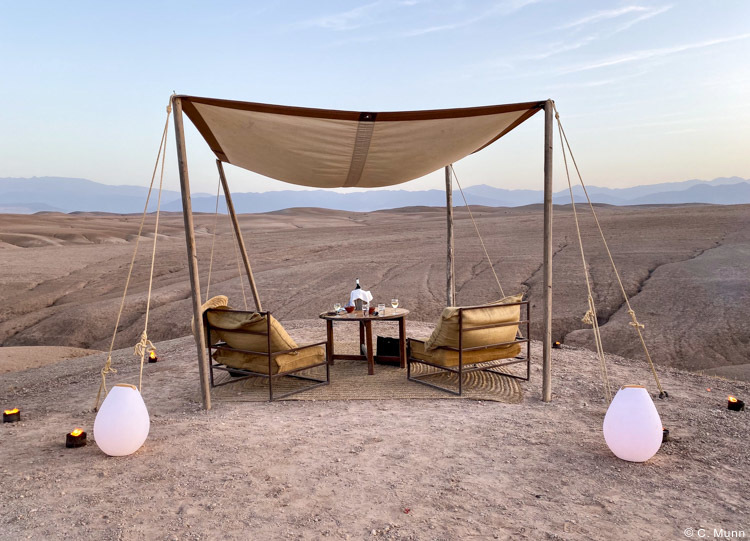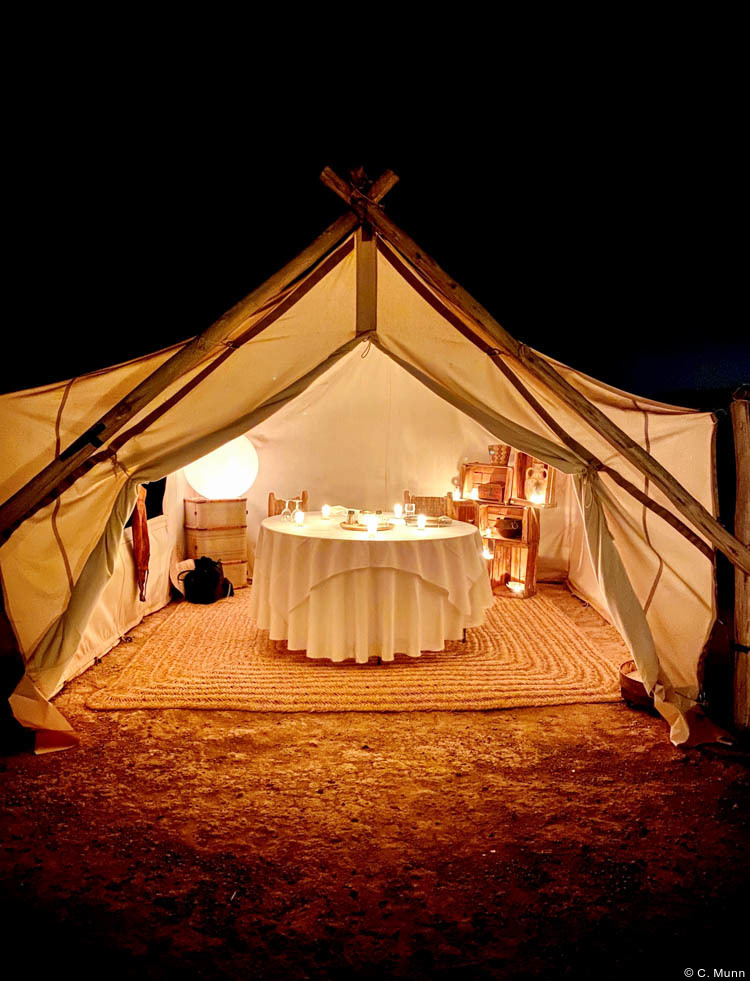 We also arrange private desert excursions in more remote locations in Morocco, including the Sahara Desert.
Contact one of our Morocco travel experts to plan a luxurious private dinner in the desert and other exclusive activities customized to your interests.
Tags: active Morocco tours, Agafay Desert, camel ride, culinary destinations, culinary experiences, desert camps, desert safaris, exclusive experiences, exclusive Morocco, exclusive travel, family travel, insider Morocco, luxury desert camps, luxury Morocco tours, Marrakech, Marrakesh, Marrakesh tours, Moroccan culinary tours, Morocco, Morocco desert safari, Morocco expert, romantic tours, Sahara Desert, Sahara Desert tour