March 26, 2020
Garden Tours: A Few of Our Favorite International Gardens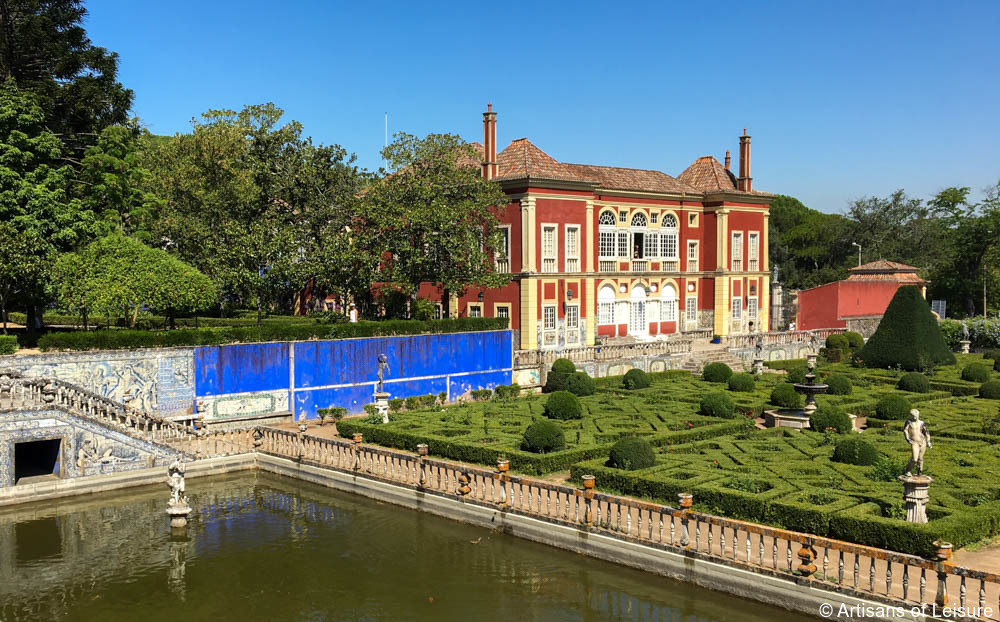 Like many of our travelers, we love visiting gardens when we travel. Not only beautiful and relaxing, gardens are tangible reflections of local culture that offer insights into local history, aesthetics, religions, and culinary and medicinal traditions.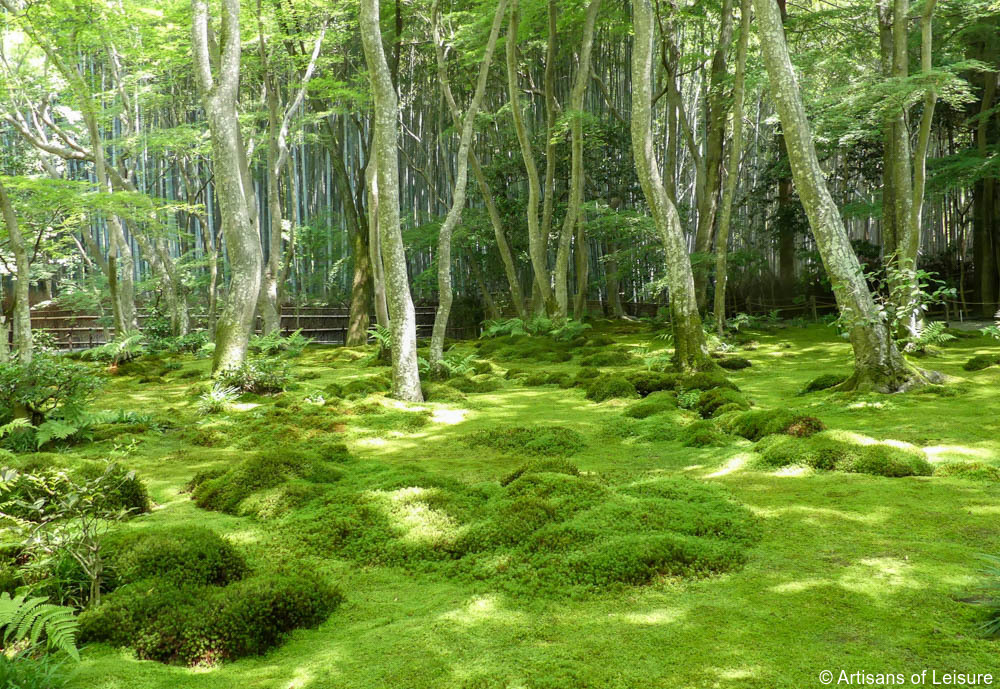 On our private garden tours, we take our travelers to internationally renowned gardens, as well as private estate gardens and insider gems, such as chateau gardens in France, temple gardens in Japan and manor house gardens in England.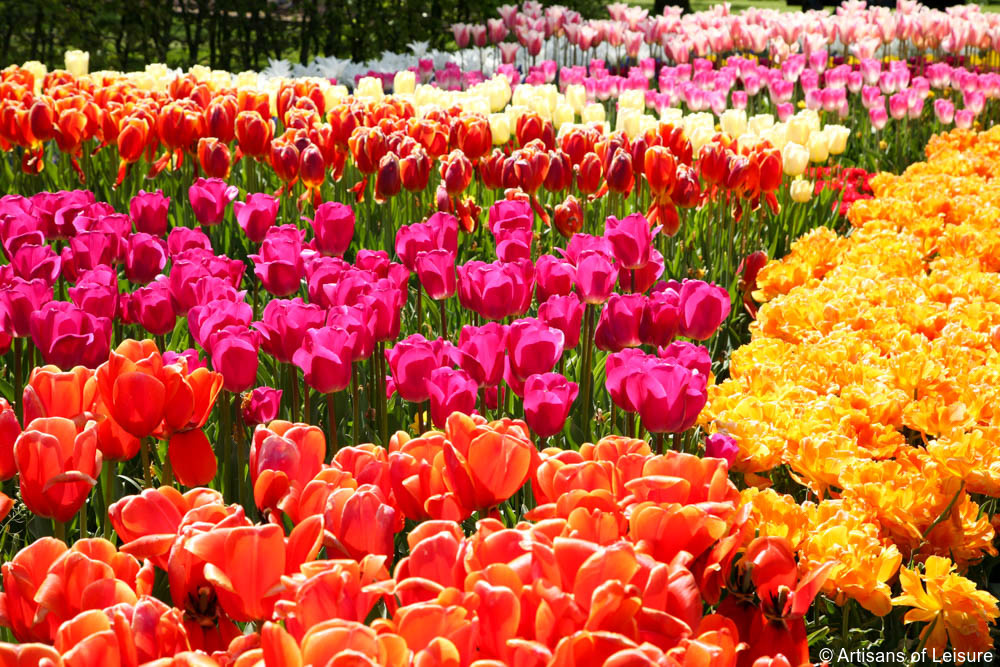 We also incorporate garden visits into many of our private cultural tours, which we can further customize to feature additional gardens—including seasonal gardens such as the Keukenhof in the Netherlands—according to the interests of the travelers.
Some of our favorite gardens around the world include:
1) Chateau Villandry, France
Chateau Villandry in the Loire Valley, France, is renowned for its exquisite formal gardens. Painstakingly reconstructed in the early 20th century based on the original 16th-century Renaissance designs, they are a masterpiece of geometric patterns, color variations and creative decorative elements. The ornamental Kitchen Garden—planted with cabbages, leeks, beets and other colorful vegetables—is a highlight.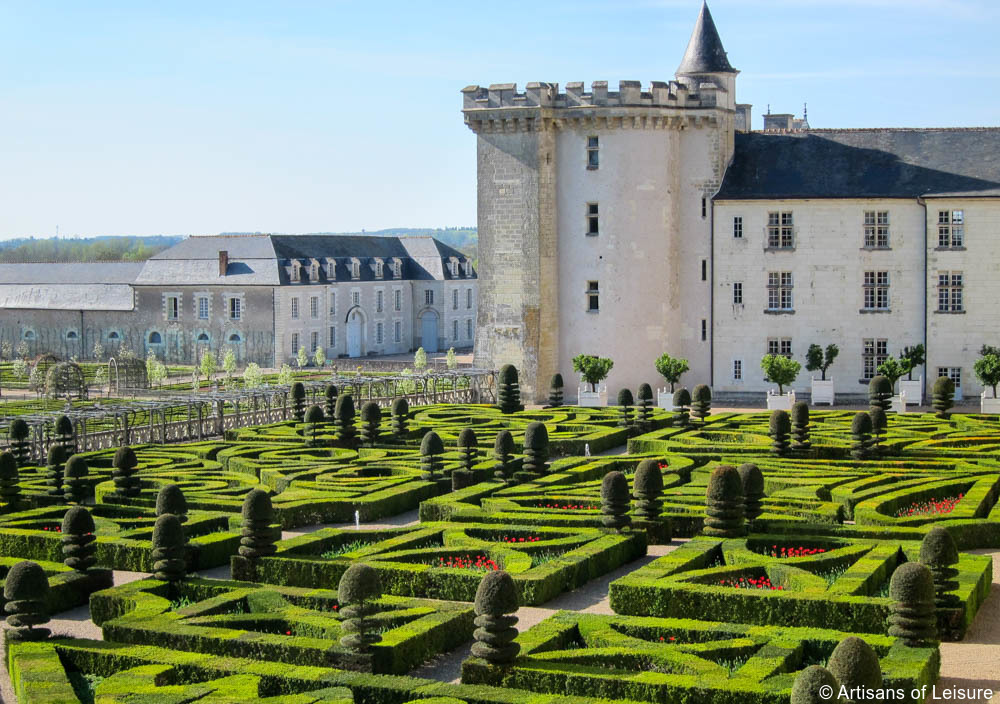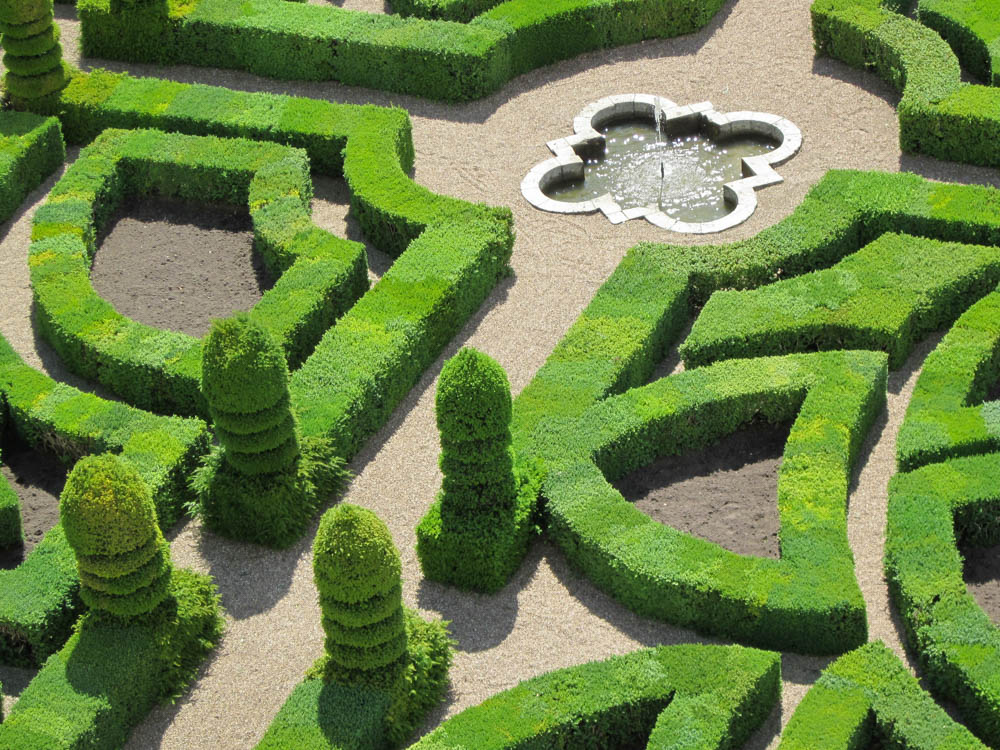 2) Villa Cimbrone and Villa Rufolo, Italy
The Amalfi Coast in Italy has many stunning gardens and historic villas, but the gardens at Villa Cimbrone and Villa Rufolo in Ravello are among the highlights. Both gardens have spectacular clifftop views and historic architecture and terraced grounds that reflect Ravello's history as a cosmopolitan trading center. Our private guides introduce the gardens' diverse designs and influences, such as English landscape elements, Victorian follies, classical-style statues and ornate Moorish details.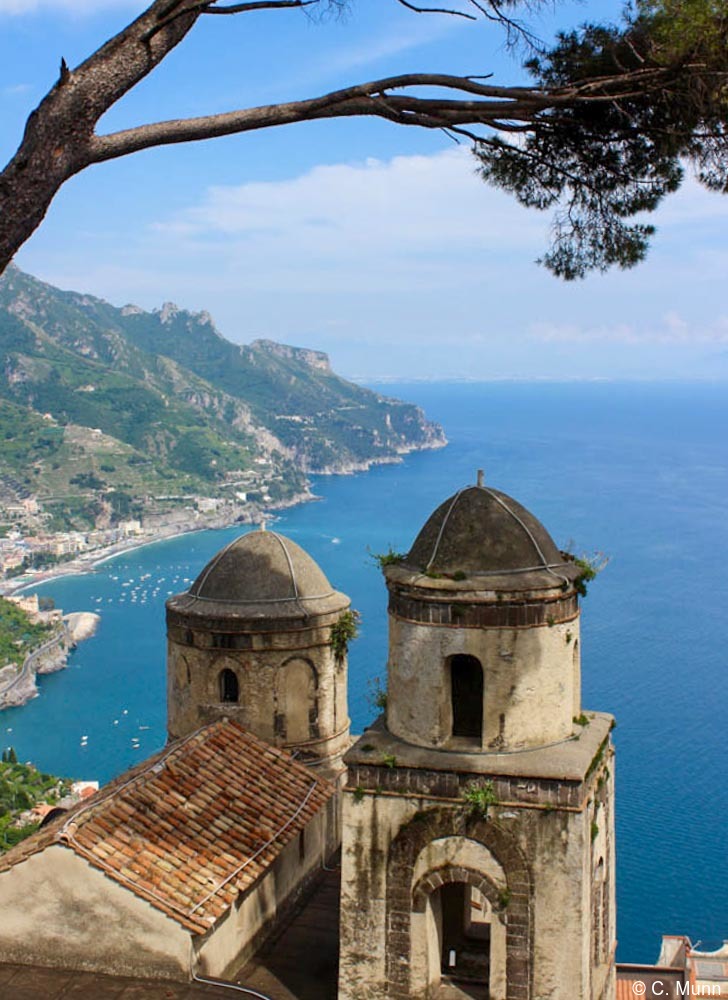 3) Majorelle Garden, Morocco
One of our favorite gardens in Marrakesh, Morocco, the Jardin Majorelle is a botanical garden restored by French fashion designer Yves Saint Laurent in the 1980s. It's an enchanting mix of waterways and greenery punctuated with the brilliant blue paint used on the fountains and planters, as well as on the exterior of the villa in the heart of the garden.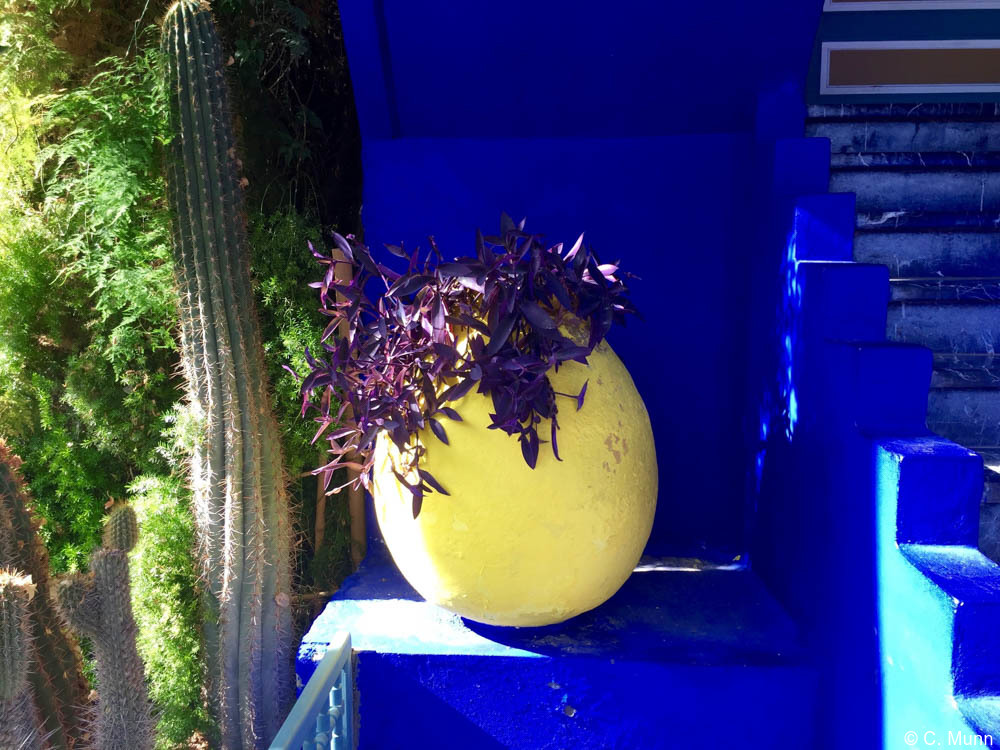 Originally the home of French painter Jacques Majorelle, the villa today houses the Berber Museum. Many of our travelers also enjoy visiting the Yves Saint Laurent Museum, which is adjacent to the Majorelle Garden.
4) Barnsley House, England
The gardens at Barnsley House, the Cotswolds home of renowned garden designer Rosemary Verey from 1952 to 2001, are some of the most famous in England. Verey transformed the grounds of the 17th-century manor house into a series of small-scale English gardens, including a laburnum walk, a potager garden and a knot garden of intertwined topiary.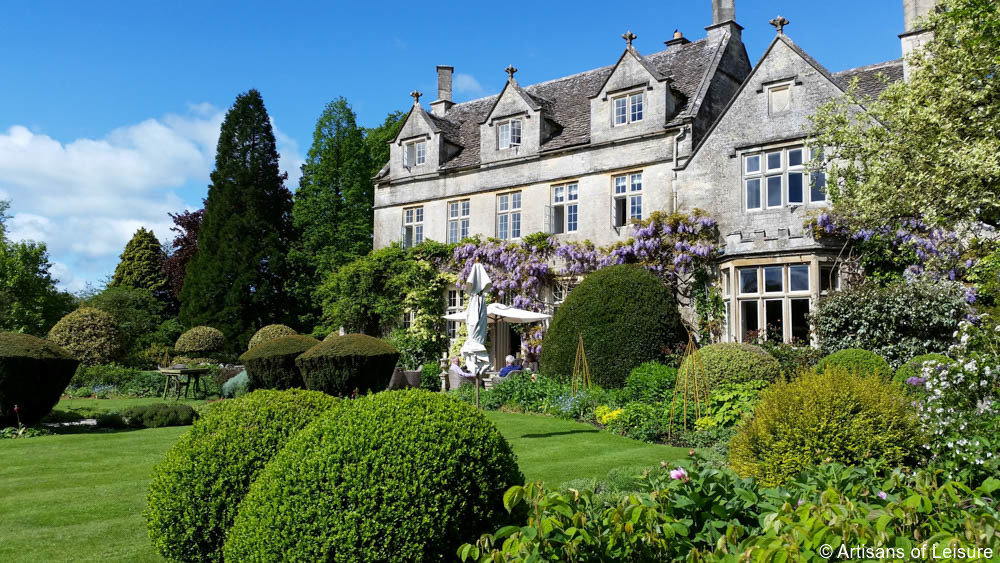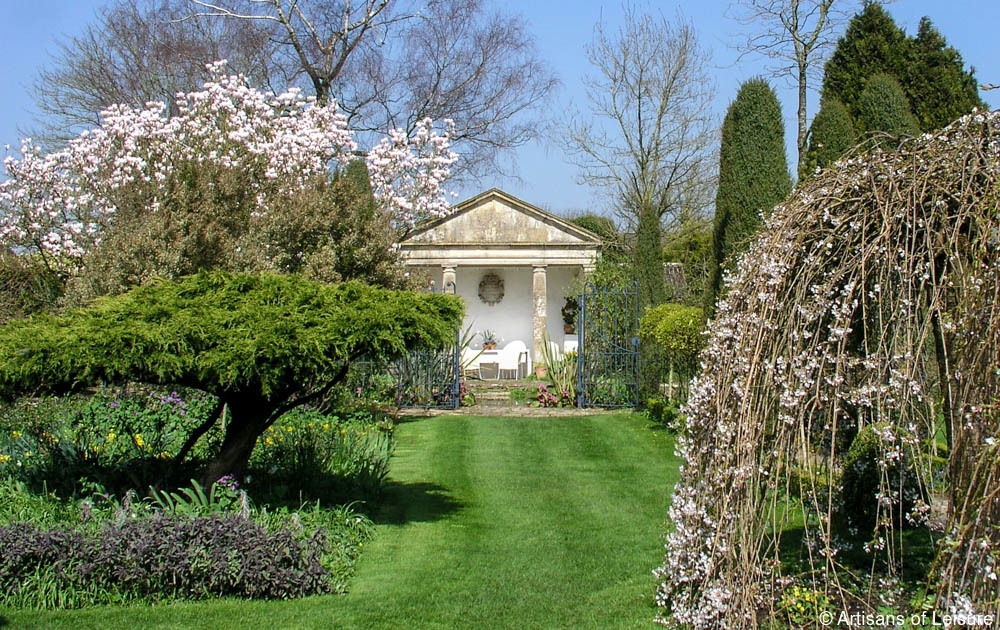 The house today is a luxury hotel and is a great place for lunch or refreshments after touring the gardens.
5) Fronteira Palace, Portugal
Fronteira Palace, a privately owned 17th-century palace on the outskirts of Lisbon, Portugal, is a hidden gem with exquisite formal gardens and incredible Portuguese tiles. The gardens combine Italian Renaissance design, Moorish influences and traditional Portuguese blue-and-white azulejo tiles.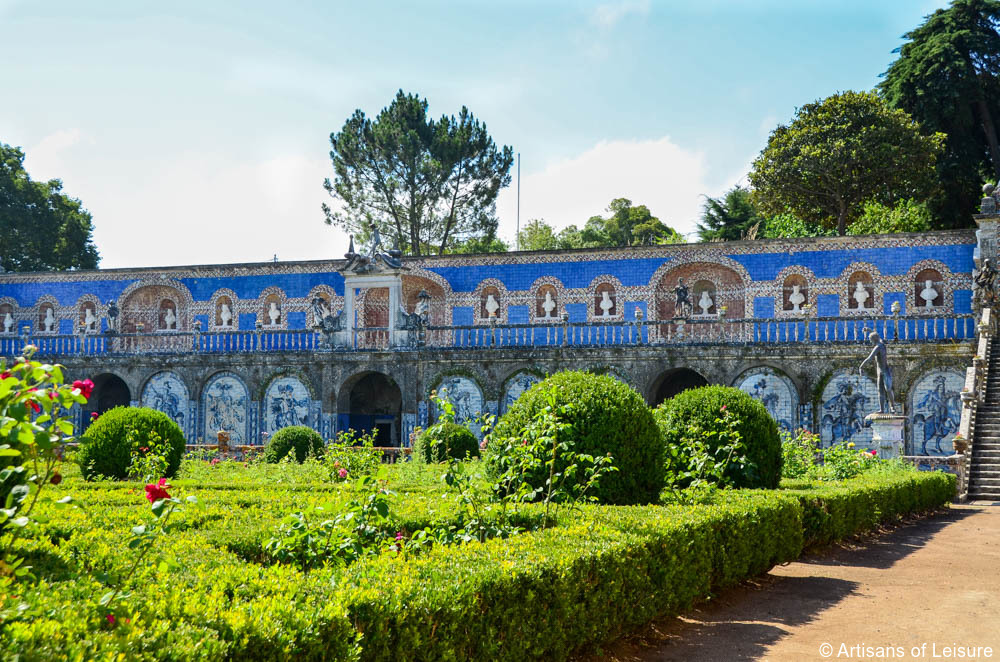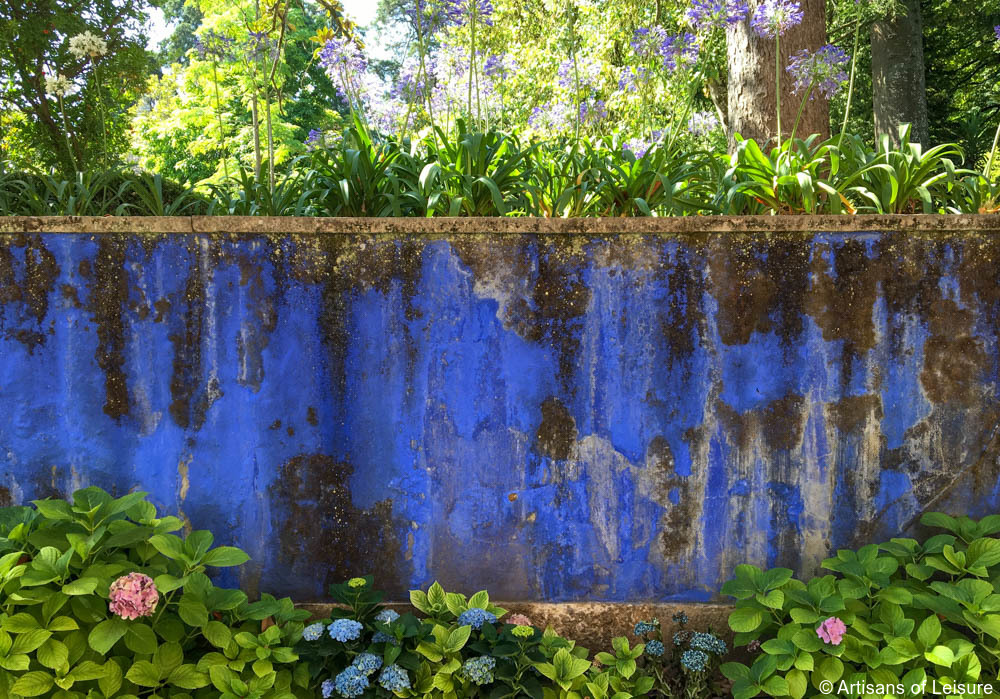 Cobalt blue walls provide a vivid backdrop to a profusion of decorative elements, including statuary, fountains, and grottoes inlaid with tiles and shells.
6) Gardens throughout Kyoto, Japan
Kyoto is filled with so many incredible gardens, it's impossible to choose a favorite. There are hundreds of gardens to explore, including stroll gardens at imperial palaces such as Katsura and Shugakuin, Zen rock gardens at Buddhist temples such as Ryoanji and Daitokuji, and unique destinations such as the bamboo forest in Arashiyama and the famed moss garden at Saihoji Temple.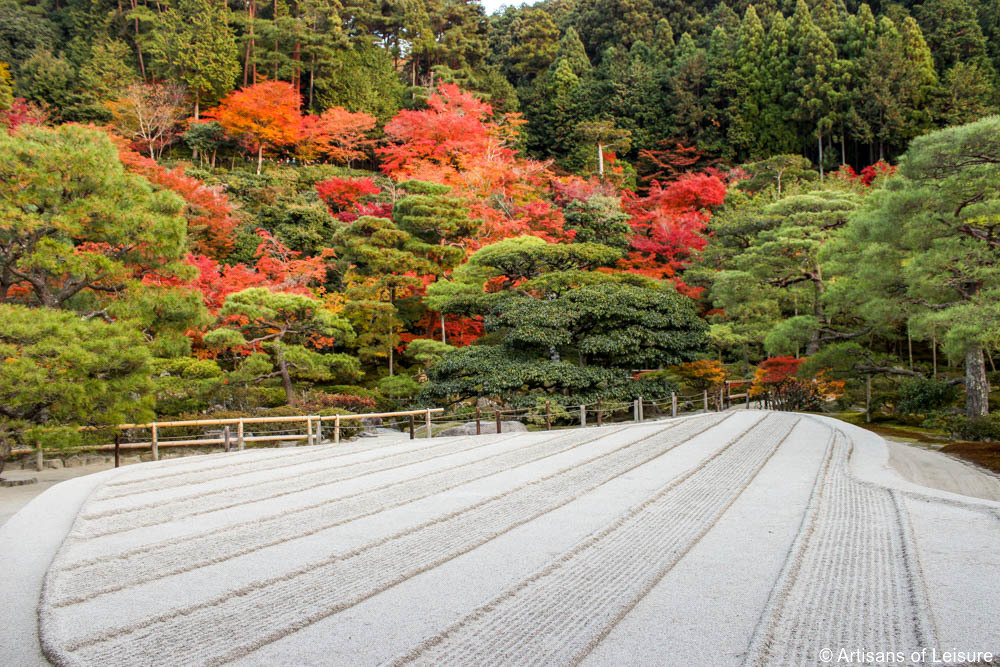 Many of these gardens require special permission, which we arrange for our travelers as part of our private Japan tours. We also arrange visits to quieter private gardens, tea ceremonies overlooking gardens and other special garden experiences.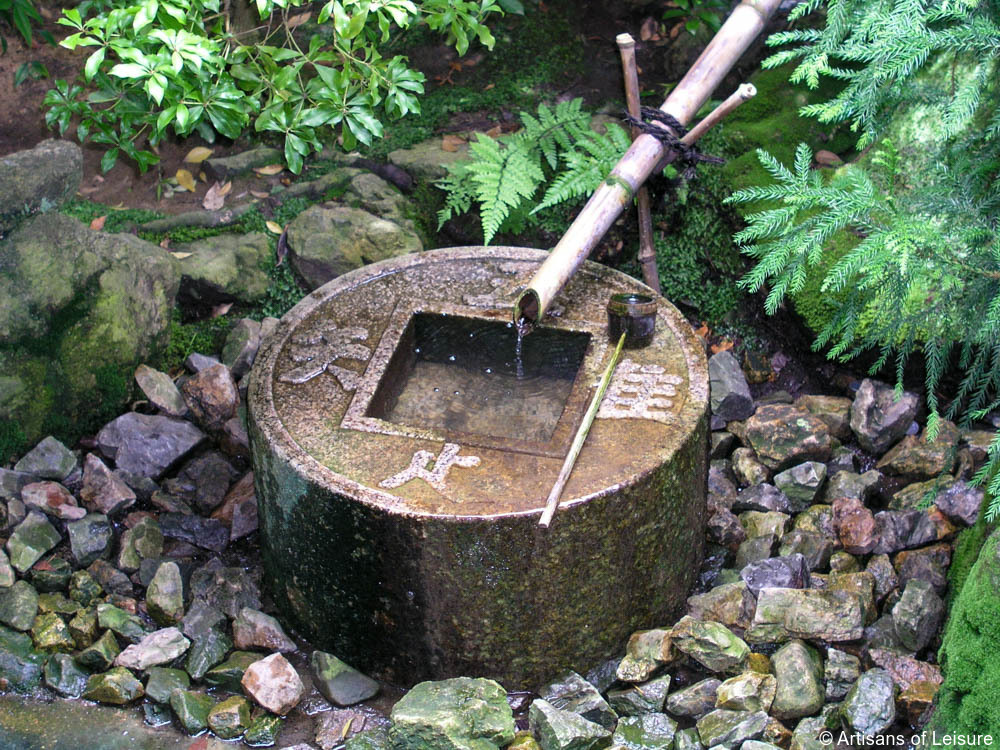 7) Villa del Balbianello, Italy
Located at the end of a peninsula jutting into Lake Como, Villa del Balbianello has some of the most beautiful gardens in Italy's Lake District. Surrounded by water and stunning views of the Italian Alps, the 18th-century villa and ornate gardens have been used as a location for films such as Casino Royale and Star Wars: Episode II – Attack of the Clones. For our travelers, we can arrange a private tour of the grounds, as well as the villa's historic interiors and church, followed by a private boat excursion to the nearby town of Bellagio and cruising along the lake to other picturesque gardens and historic villas along the waterfront.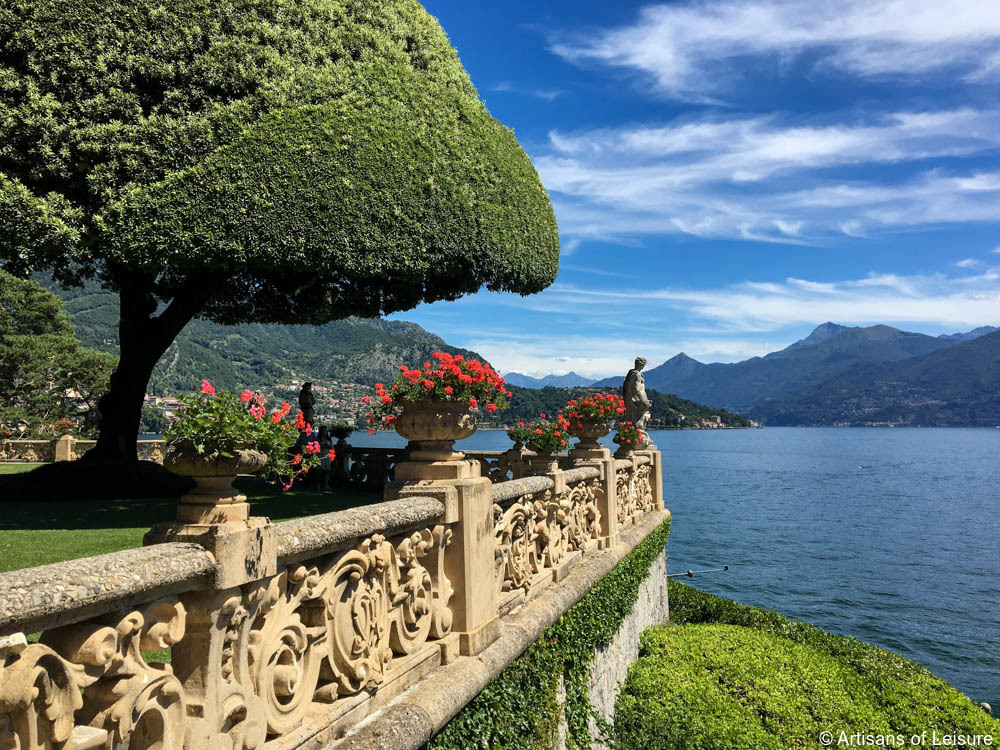 8) Real Alcazar, Spain
The UNESCO-listed Real Alcazar (royal palace) in Seville, Spain, is a masterpiece of Mudejar architecture and garden design. A royal residence since the 10th century, the elaborate palace and extensive gardens incorporate a blend of styles, including Gothic, Renaissance and Moorish.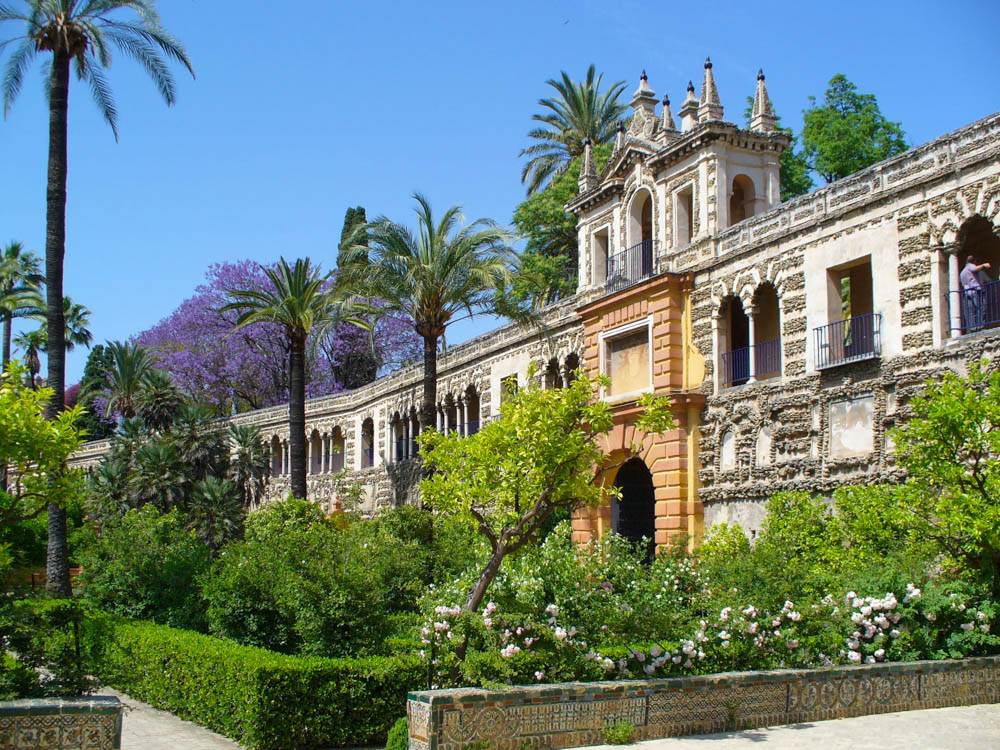 Beyond the many patios and walled gardens bordering the palace, paths lead into larger and more open gardens. A two-story loggia provides elevated views of cypress-lined paths, decorative parterres, fruit trees and towering palms. Fountains, pavilions and a maze further add to the appeal of these royal gardens.
9) Royal Botanic Garden Sydney, Australia

A favorite among locals and visitors alike, the Royal Botanic Garden Sydney is located on the edge of Sydney Harbour with incredible views of the Sydney Opera House and the Sydney Harbour Bridge. The historic waterfront gardens opened in the early 1800s and are Australia's oldest scientific institution. Among the lawns and specimen trees are a palm grove, a fern house, a succulent garden, a rose garden, enormous gum trees and a garden dedicated to species from across Asia. Native plants are the highlight of the Australian rainforest walk and flower rockery.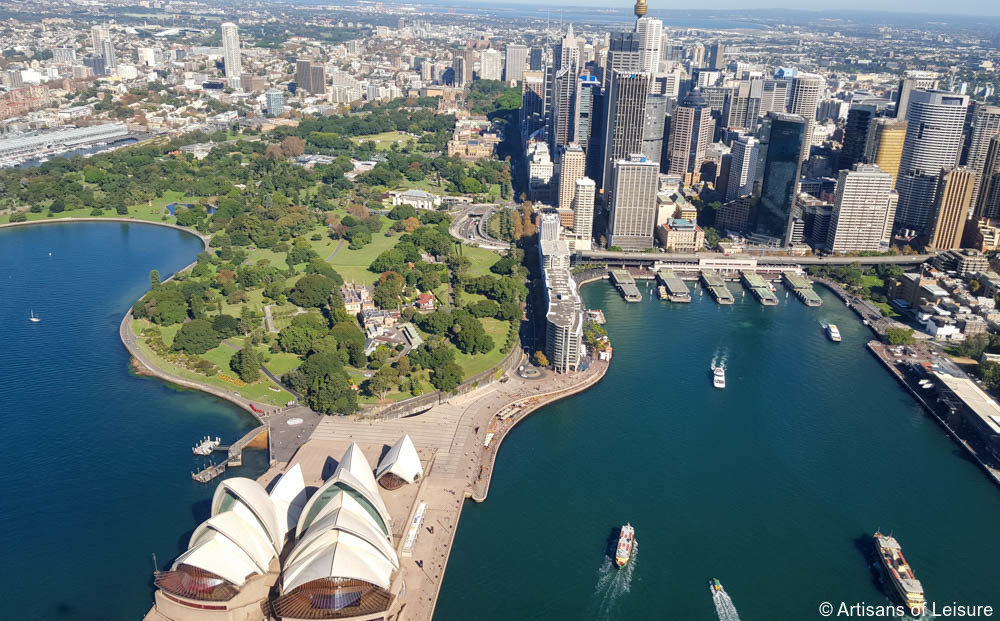 10) Villa Ephrussi de Rothschild, France
This Belle-Epoque villa built for Beatrice Ephrussi de Rothschild in the early 1900s is one of our favorite places to visit on the Cote d'Azur in southern France. The historic estate in St-Jean-Cap-Ferrat features a pink Italian Renaissance-inspired villa and magnificent gardens overlooking the Mediterranean Sea.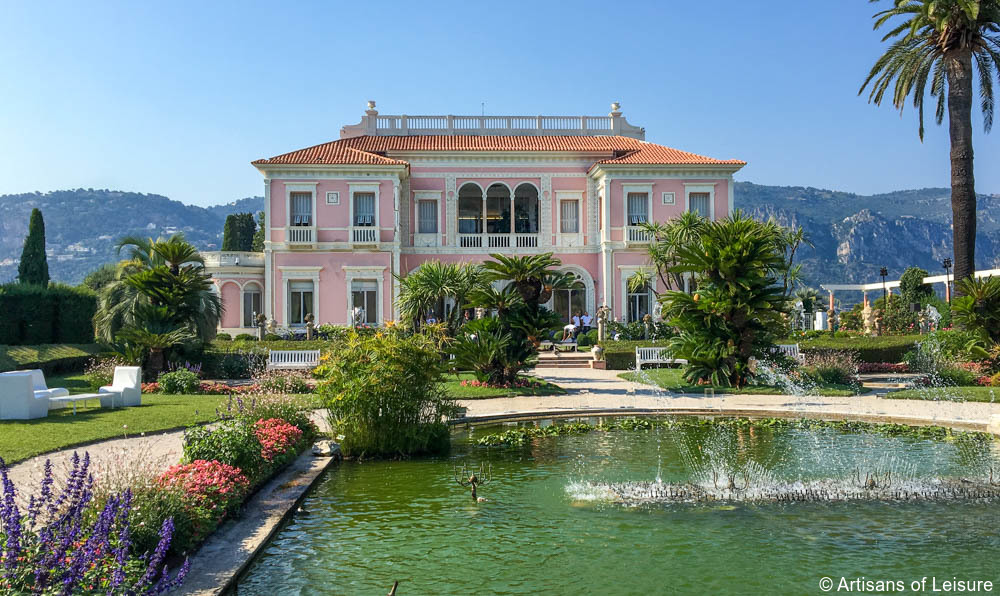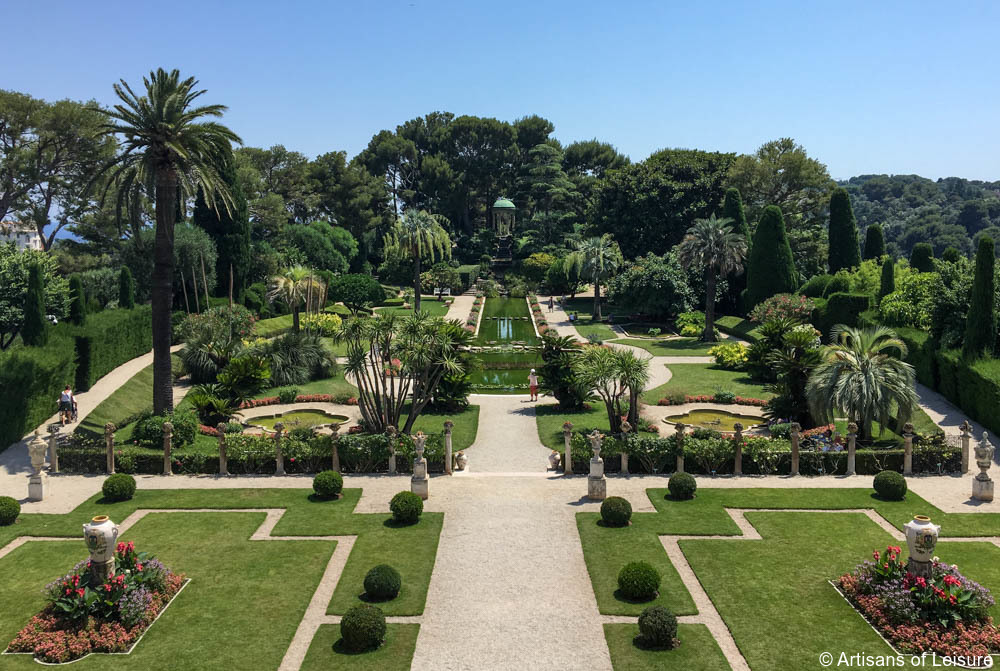 For our travelers, we arrange touring of the villa's exquisite interiors and decorative arts collections, followed by a visit to the many gardens—rose, exotic, Provencal, Japanese and others—on the villa's seaside grounds.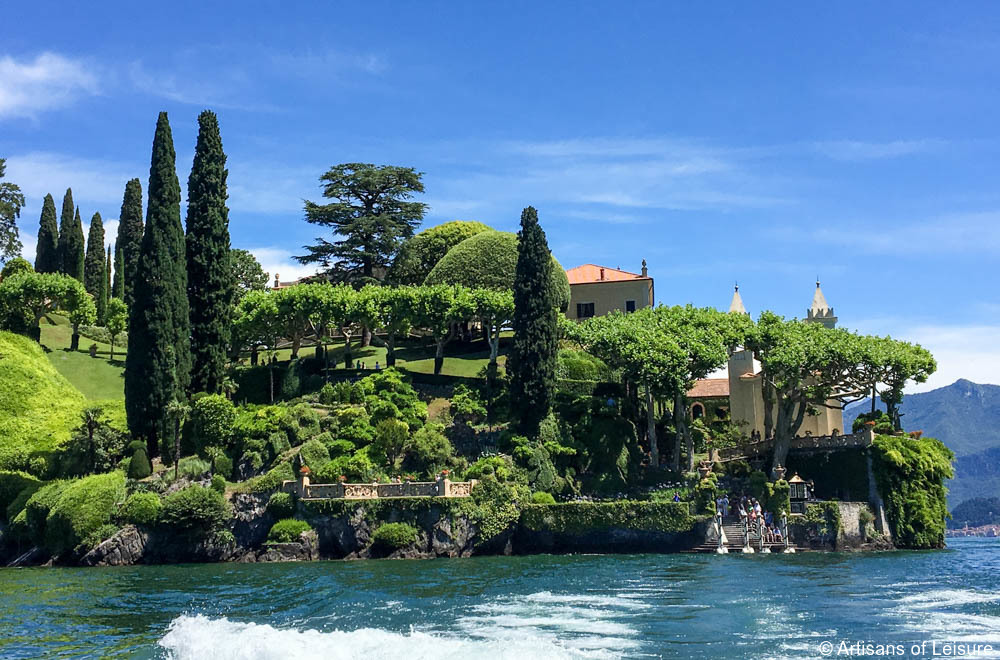 In addition to visiting gardens on our private tours, we can arrange meetings with head gardeners, visits to specialty garden shops, tickets to lectures on local garden history and design, and other garden-related activities.
Contact one of our travel specialists about our private garden tours, or ask about how to incorporate garden touring into Artisans of Leisure tours worldwide.
Destinations: Africa, Asia, Australia, England, Europe, France, Italy, Japan, Morocco, Portugal, Spain
Tags: Alcazar, Amalfi Coast, Barnsley House, botanic gardens, Chateau Villandry, Cote d'Azur, Cotswolds, English gardens, French gardens, Fronteira Palace Garden, garden design, garden history, garden tours, gardens, horticulture tours, Italian gardens, Japanese gardens, Kyoto gardens, Lake Como, Loire Valley, Majorelle Gardens, Marrakesh tours, Moorish gardens, Portugal, Ravello, rock gardens, Royal Botanic Garden of Sydney, Seville, Sydney, Villa Cimbrone, Villa del Balbianello, Villa Ephrussi de Rothschild, Villa Rufulo, Zen gardens