April 14, 2020
Touring the Iconic Temples and Tombs of Luxor, Egypt
The city of Luxor has some of Egypt's most impressive and iconic historical sites, including Karnak and King Tut's tomb.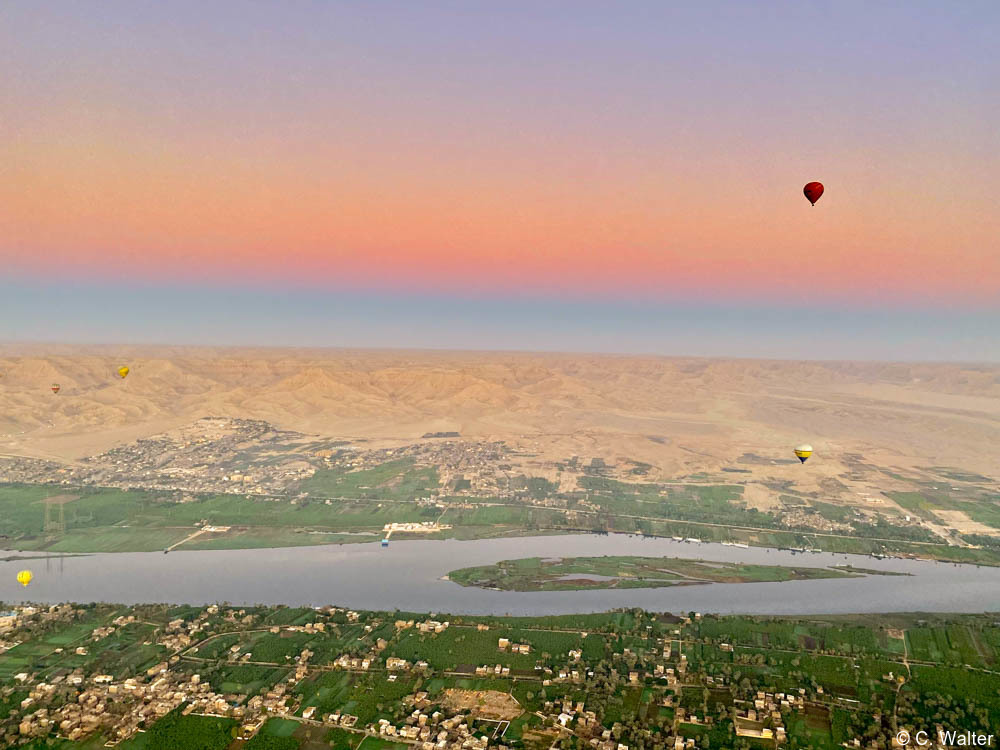 The Nile River runs through Luxor, separating it into two incredibly rich archaeological zones. On the West Bank are the Valley of the Kings and the Valley of the Queens, and on the East Bank are Luxor Temple and the Karnak Temple Complex.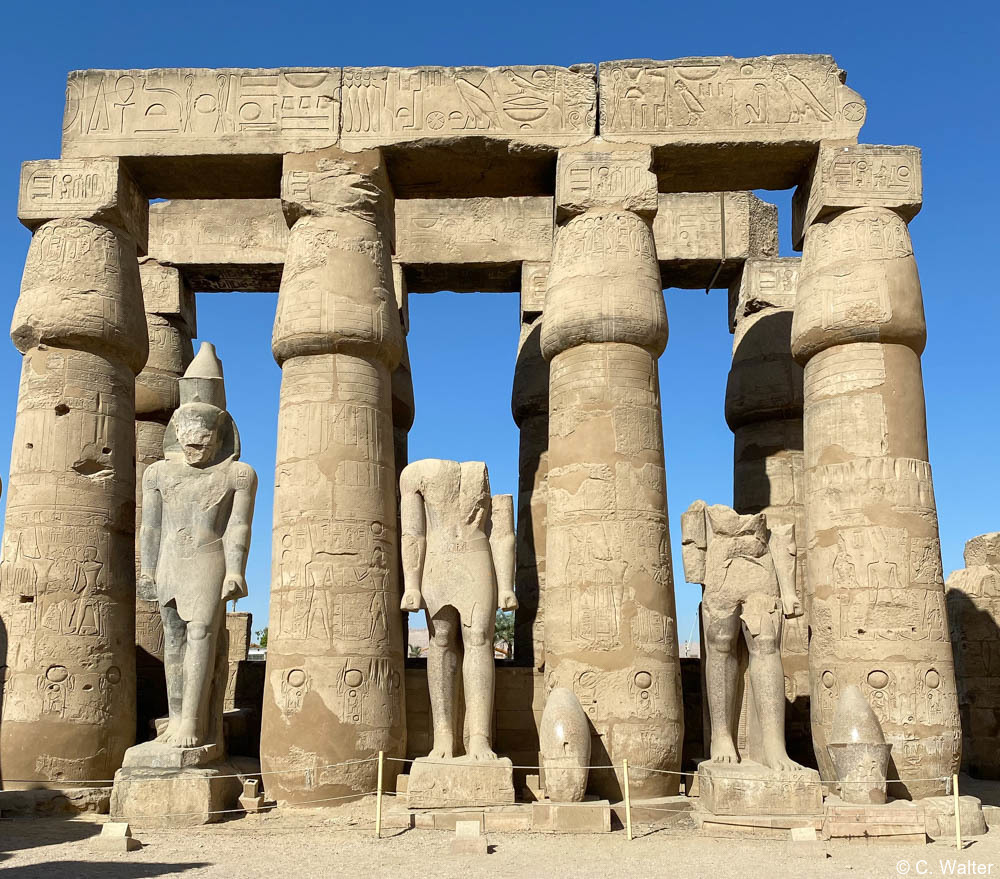 To better understand the geography of the region and the scale of the archaeological sites, Artisans of Leisure arranges sunrise hot-air balloon flights over the Nile River and Luxor.
Back on the ground, Artisans of Leisure travelers have their own private Egyptologist guide, which allows for greater flexibility and less crowded conditions when touring the sites.
We include an exclusive visit to the spectacular tomb of Queen Nefertari in the Valley of the Queens, part of the vast necropolis on the West Bank.Considered one of the best preserved and most opulent tombs in Egypt, the tomb has well-preserved decoration that looks like it was painted yesterday, despite being millennia-old.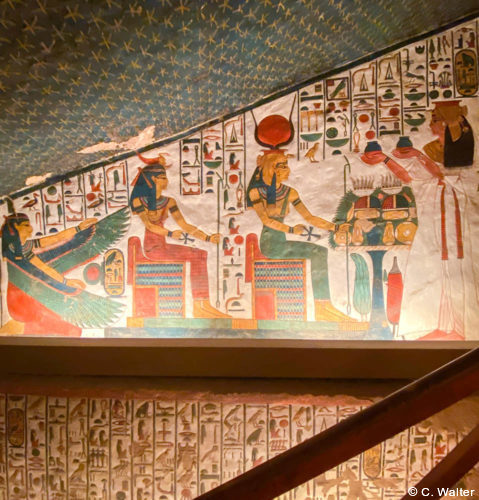 In the nearby Valley of the Kings, travelers can see the incredible tombs of Tutankhamun (King Tut)…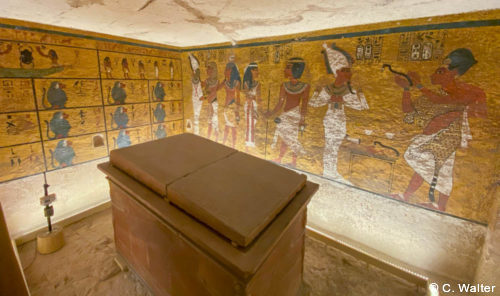 …and Ramses V and VI.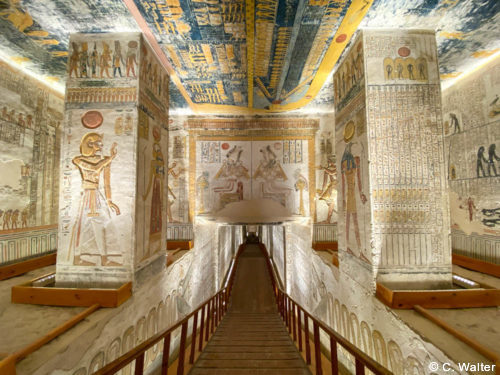 We also take travelers to Luxor's East Bank to see Luxor Temple and the Karnak Temple Complex, which, with the Valley of the Kings and Valley of the Queens, are recognized as a UNESCO World Heritage Site.
Luxor Temple has wonderfully preserved walls, with original paint still visible.
Outside the temple is the beginning of the Avenue of Sphinxes, a path stretching more than a mile between Luxor Temple and Karnak that's lined with sphinx statues. Much of the path is buried, but it is currently being excavated to connect the two sites.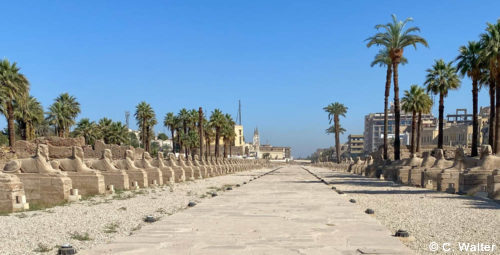 The Karnak Temple Complex is a large area with multiple temples and sites that held religious and cultural significance in the region for 1,500 years.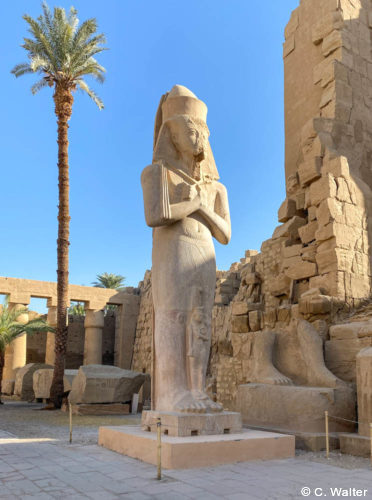 A highlight of Karnak is the Temple of Amun, which has beautiful obelisks, pylons (gateways) and columns covered in hieroglyphics.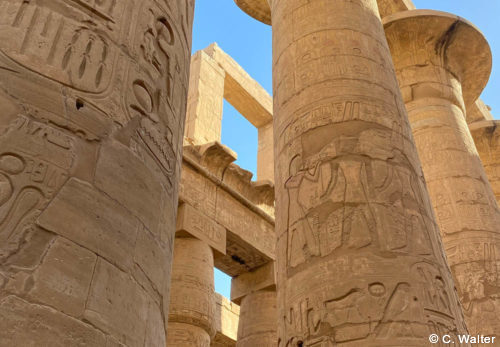 Many of our travelers visit Luxor on day tours from luxury Nile River cruises. Several Artisans of Leisure private Egypt tours also include overnights at atmospheric hotels such as the Sofitel Winter Palace Luxor.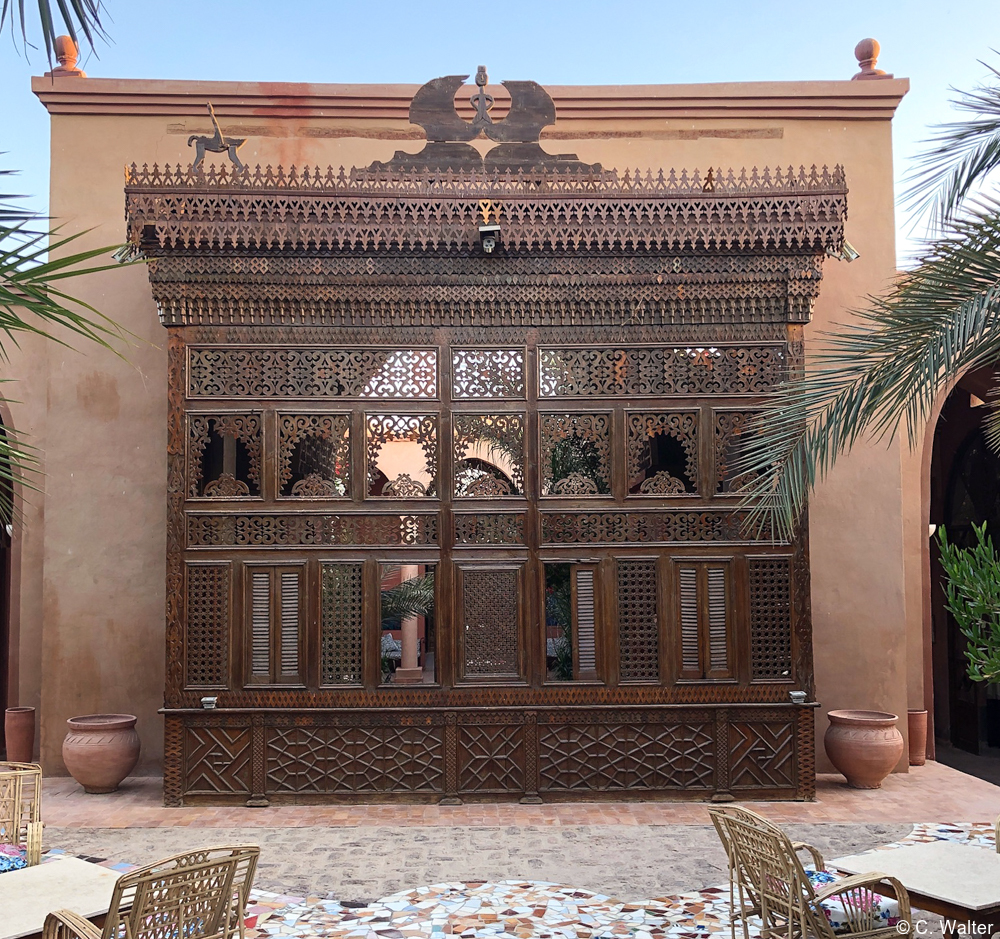 We always arrange for our travelers to dine at Luxor's best and most interesting restaurants.
Contact one of our Egypt travel experts to start planning.
Destinations: Egypt, Middle East
Tags: ancient Egypt tours, Artisans of Leisure, Egypt, Egypt tours, Egyptian art, Egyptian temples, Egyptologist, exclusive tours, family travel, hot air balloon ride, insider access, Luxor, Luxor tours, luxury Egypt tours, luxury Middle East tours, luxury Nile River cruises, luxury tours, Middle East tours, Nile, Nile cruises, private Egypt tours, UNESCO World Heritage Site