February 12, 2020
Just Back: Budapest, Vienna & Prague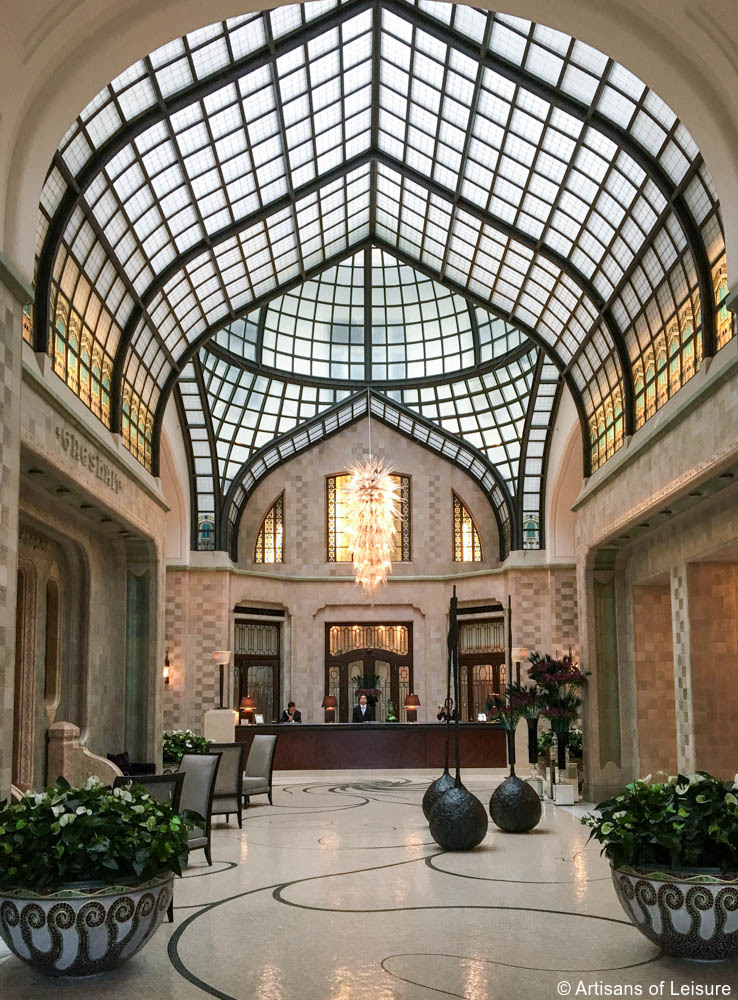 Ashley Isaacs Ganz, founder and CEO of Artisans of Leisure, shares some of her favorite moments from her most recent visit to Budapest, Vienna and Prague. We hope you enjoy this interview with her.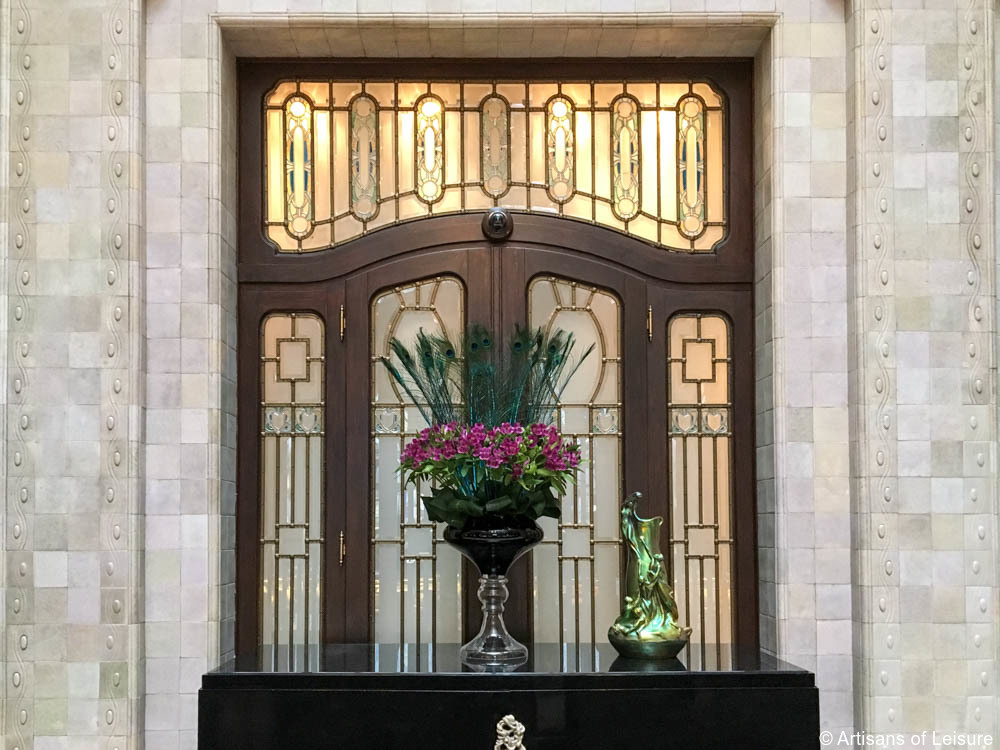 Q: Why did you visit Vienna, Prague and Budapest on this trip?
A: These three cities are a classic combination. I wanted to return to enjoy the design and architecture, holiday markets, food and wine, concerts, cafes and shops.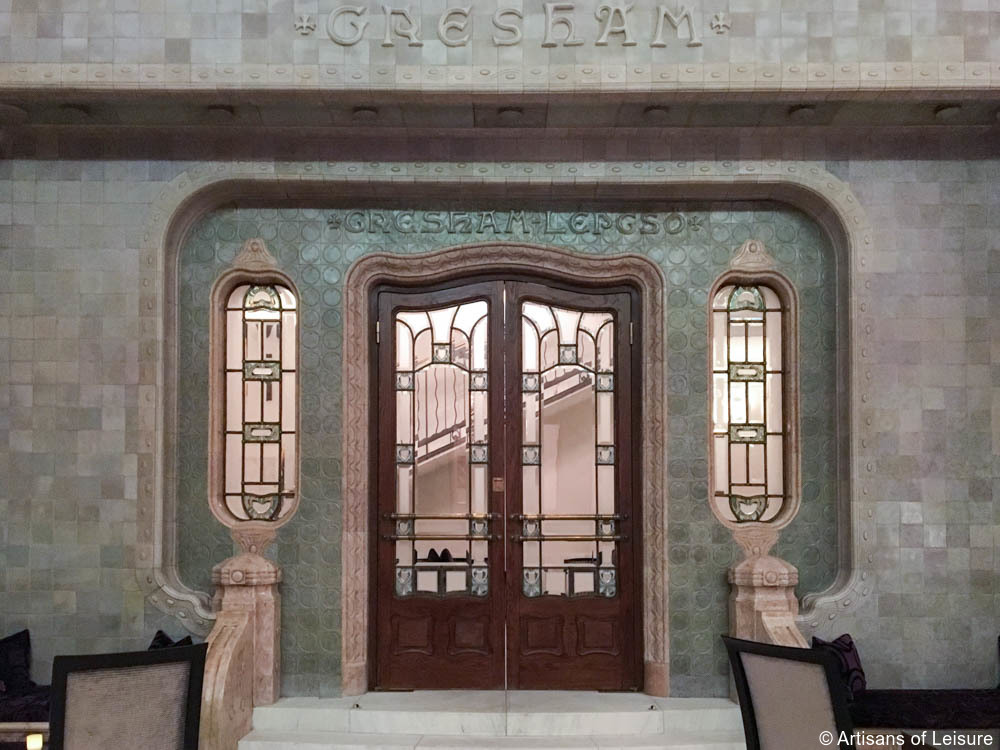 Q: Where did you start?
A: We began our tour in Budapest, Hungary. We stayed at one of the world's most beautiful hotels—the Four Seasons Hotel Gresham Palace. I love the building's beautiful Art Nouveau design, including Zsolnay tiles, that can be seen throughout the interiors.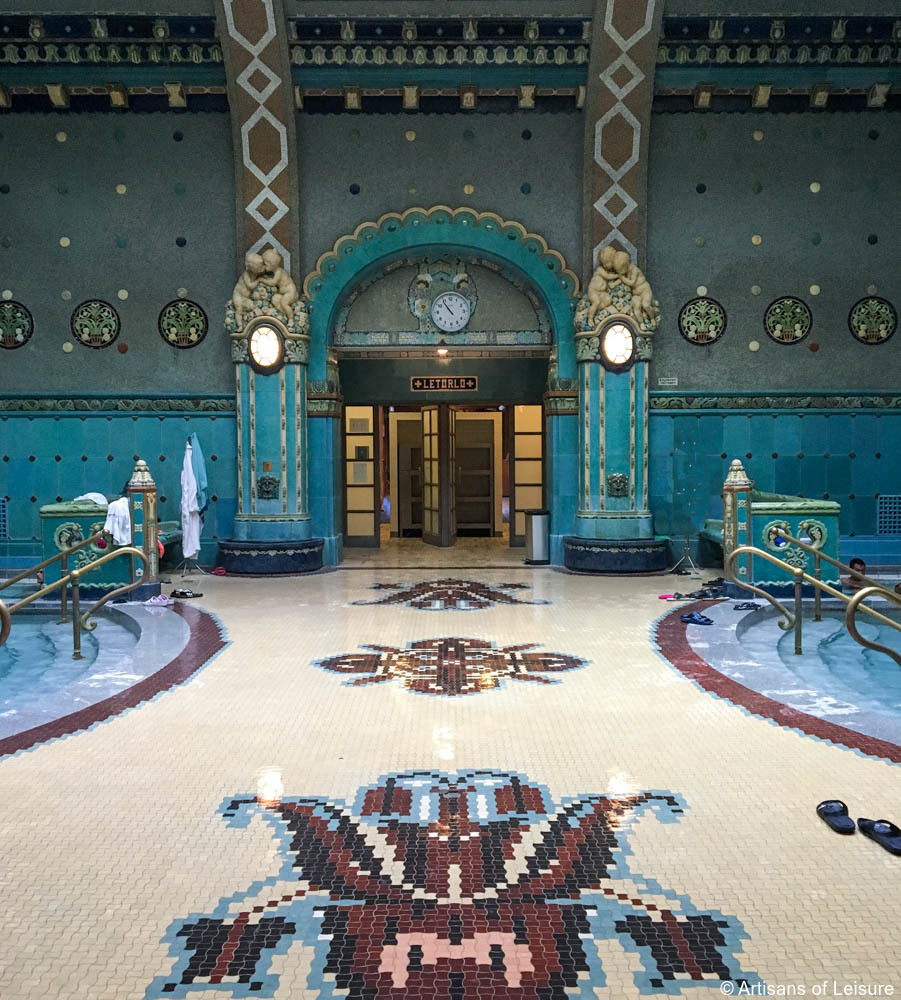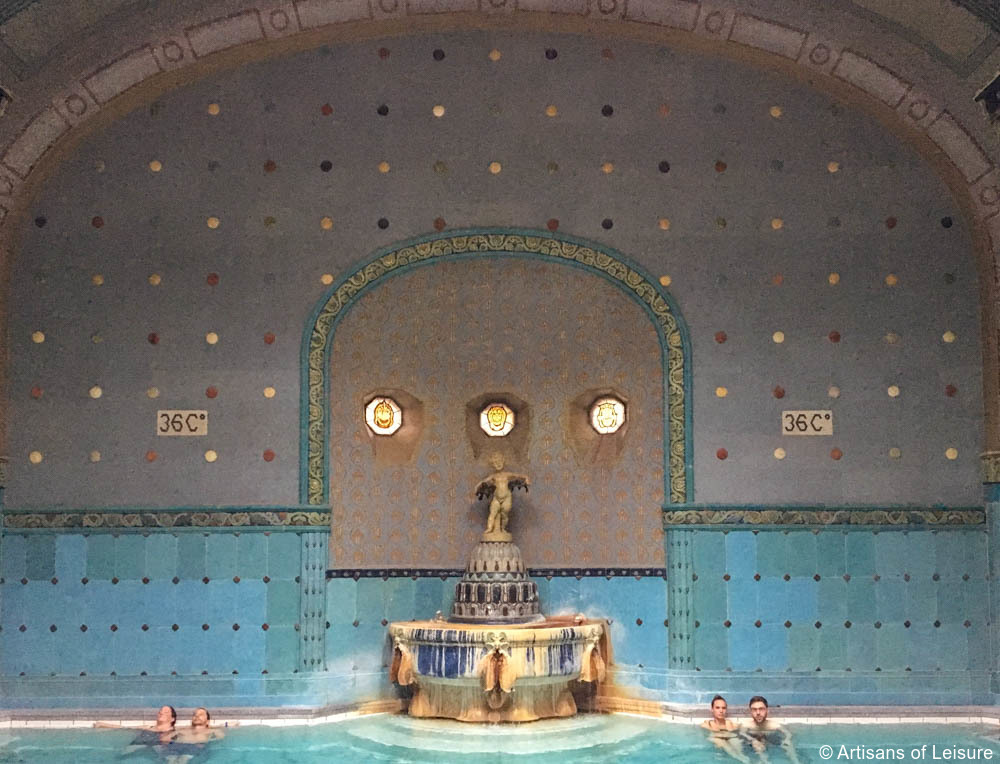 Q: What did you do in Budapest?
A: We visited the city's renowned thermal baths…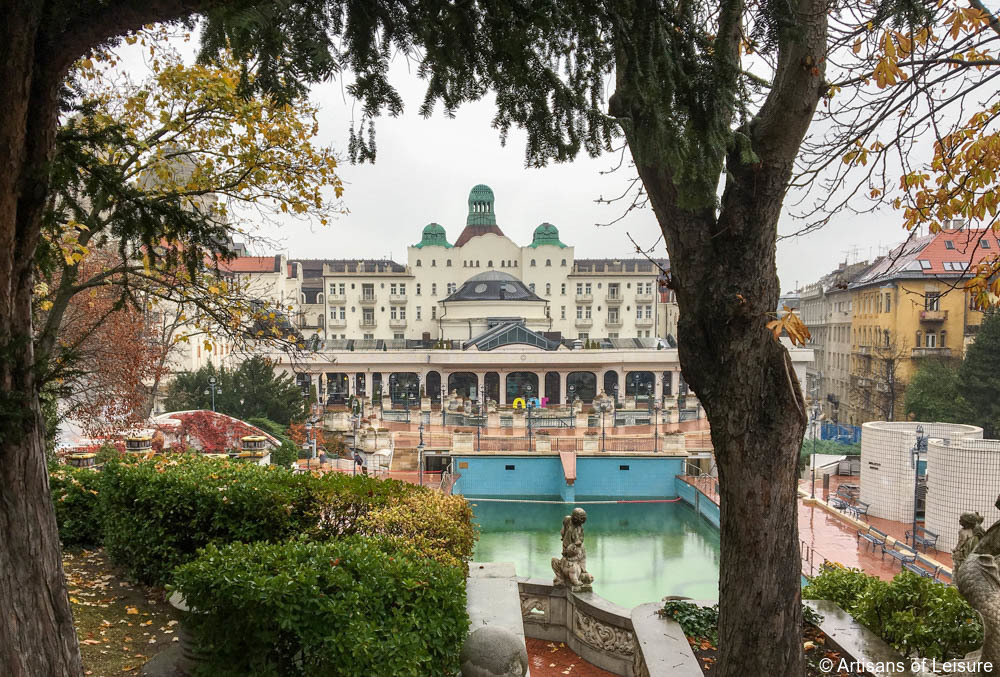 …my kids had a blast soaking in the outdoor baths at night in the cold air!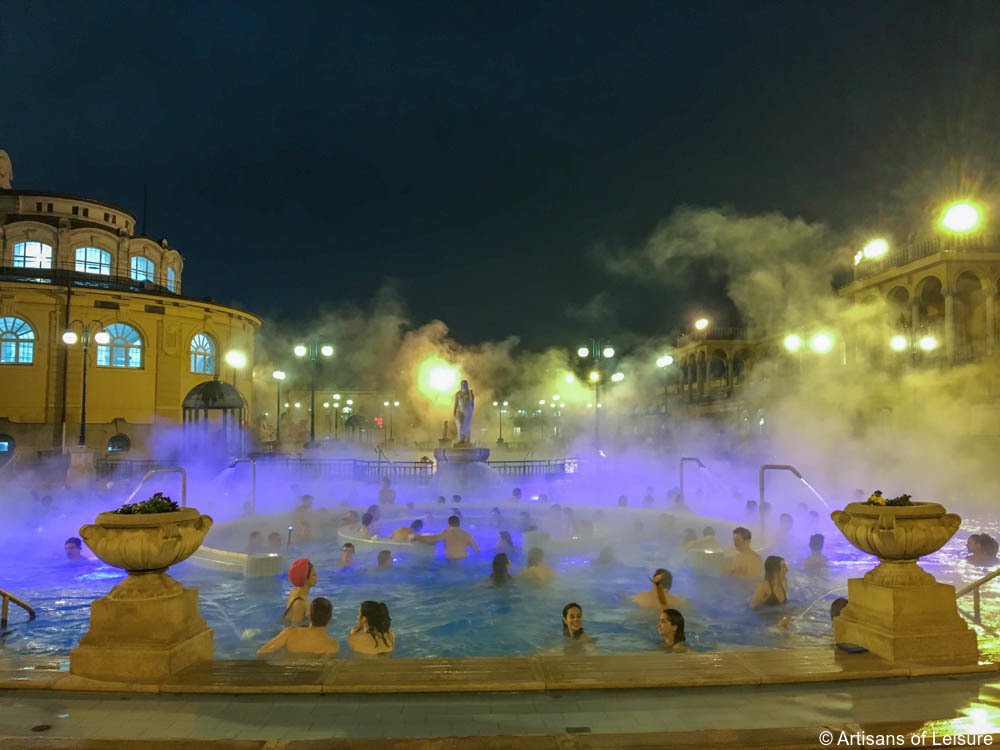 We toured many historic monuments and buildings and learned about the city's complex history.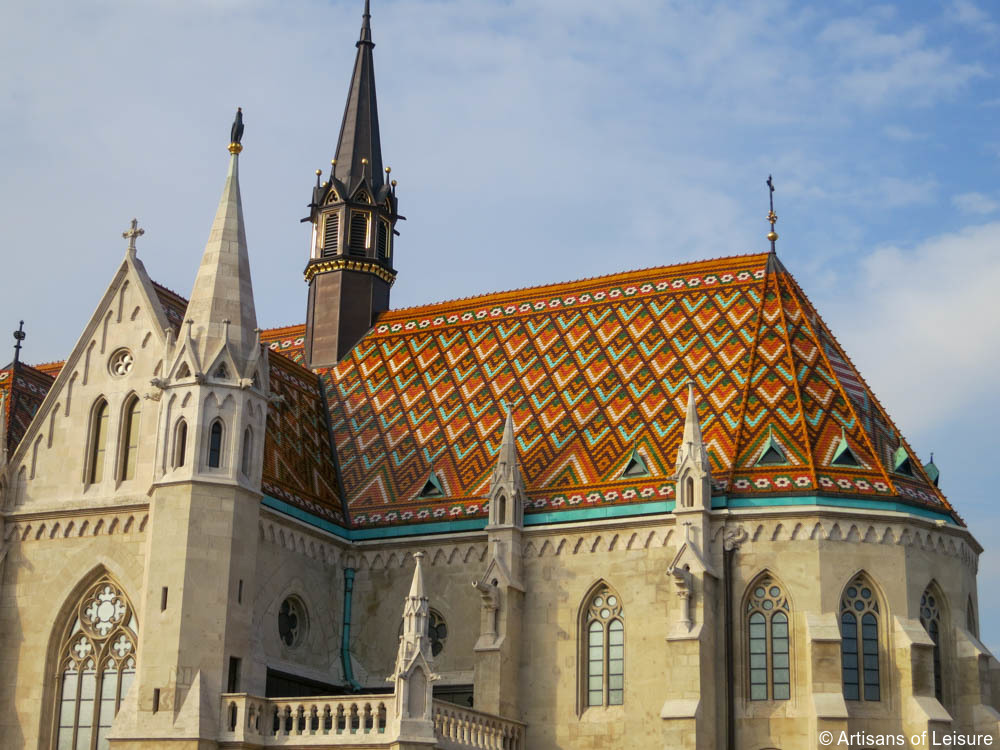 We toured the Jewish Quarter, including the beautiful synagogues…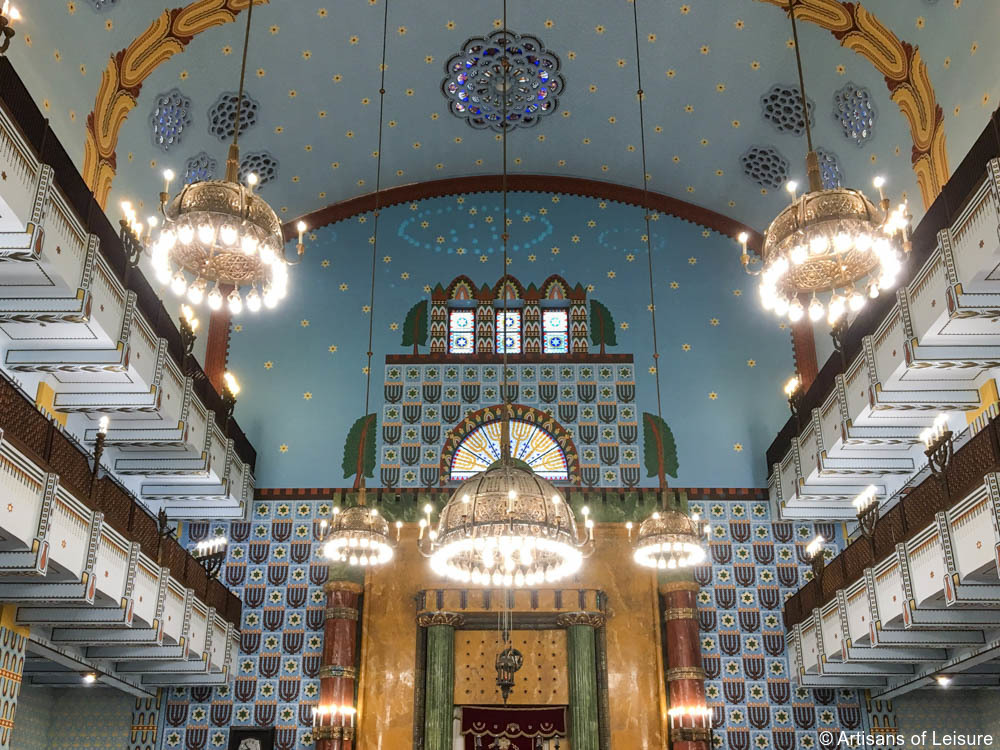 …and the more contemporary "ruin bars"…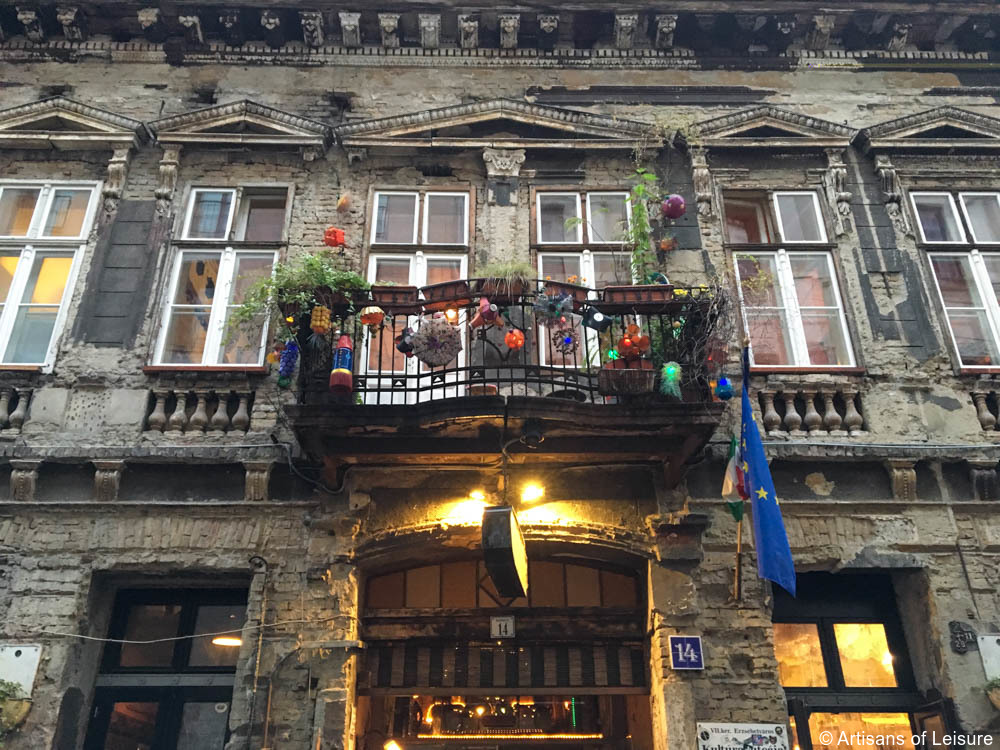 …did some shopping…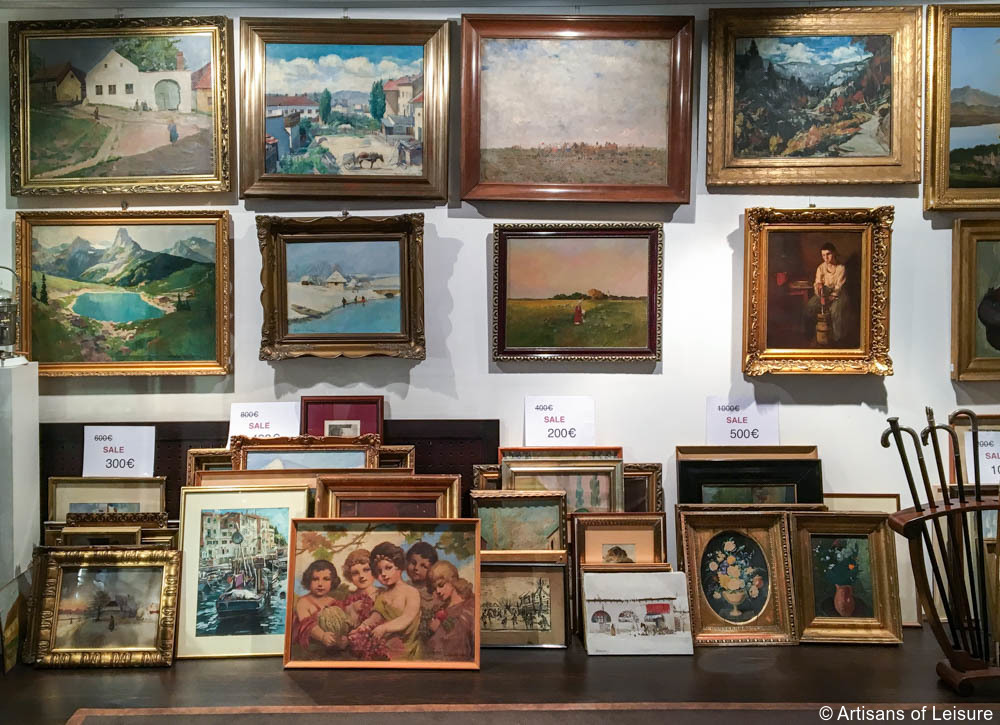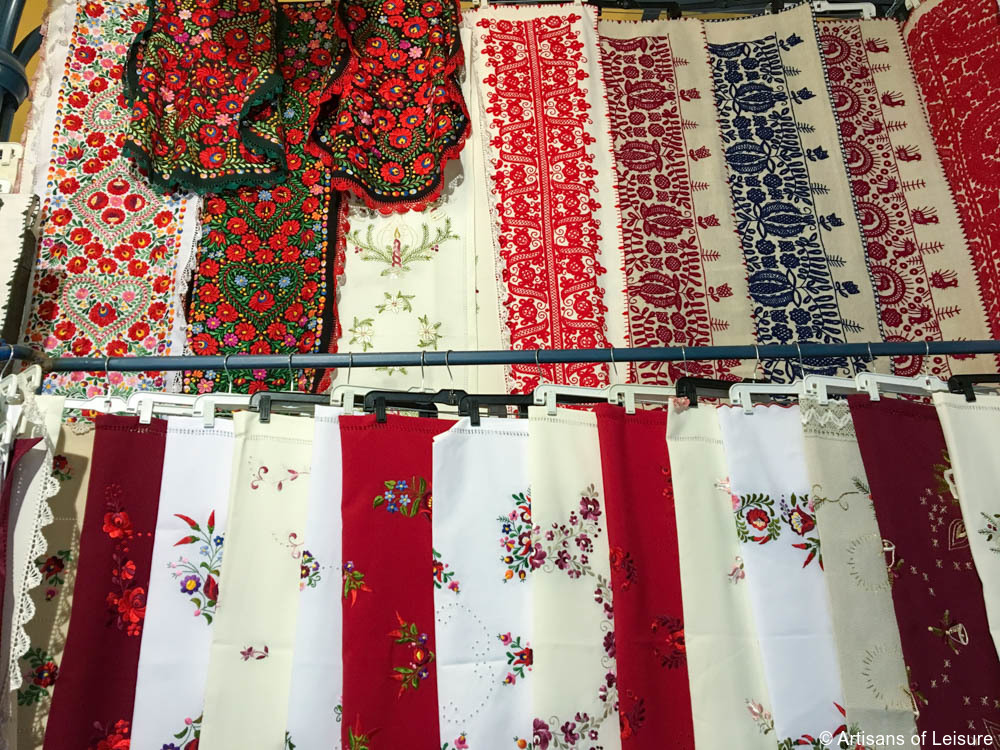 …and spent time at the wonderful Central Market Hall.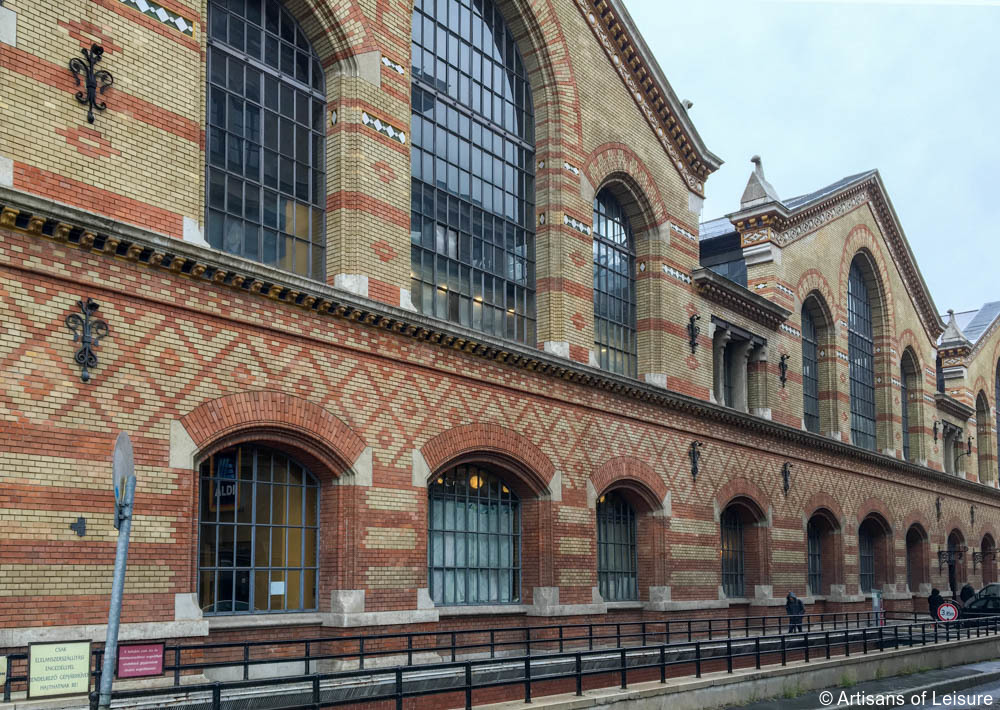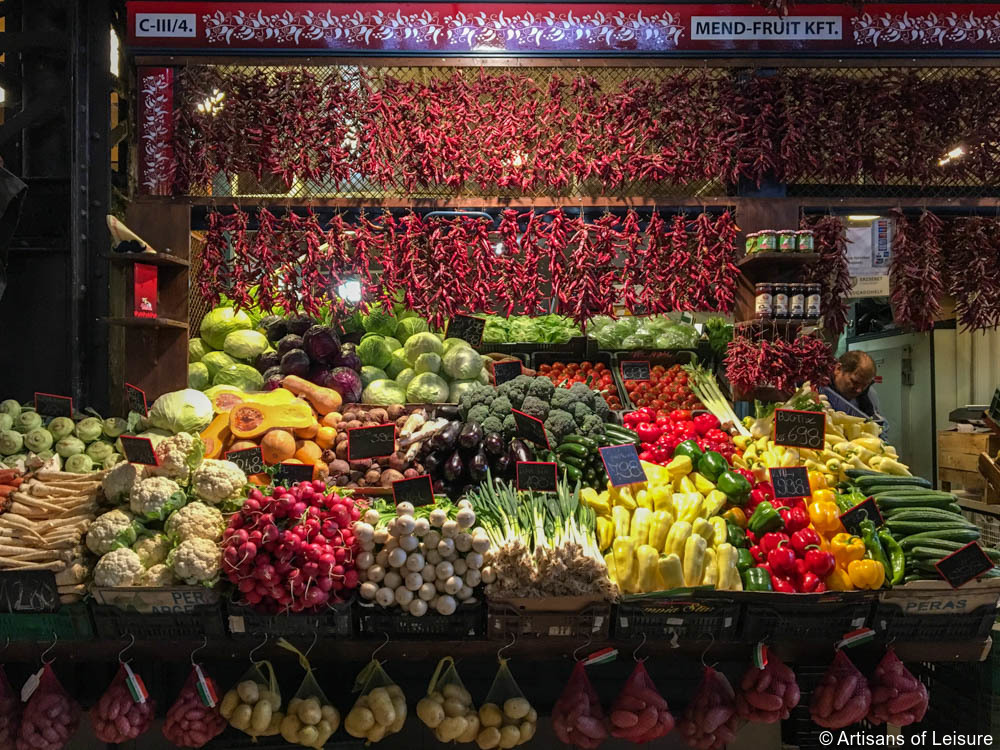 Q: Did anything surprise you about Budapest since your last visit to the city?
A: Yes. It's amazing to see how many more luxury shops and upscale restaurants there are in the city now. We had some great meals…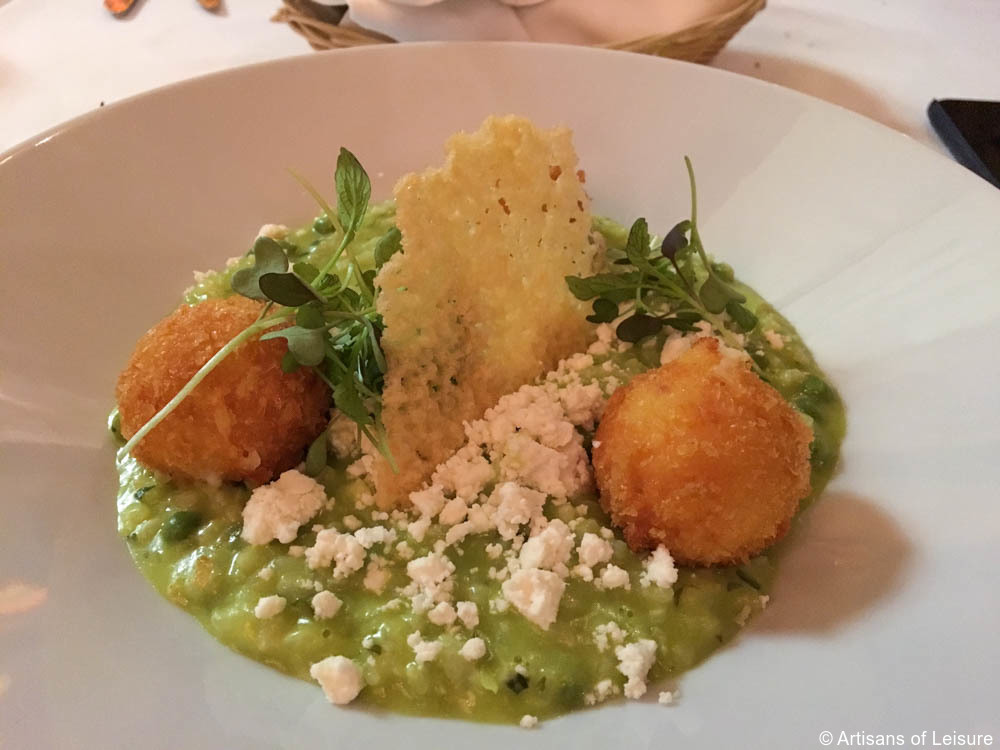 …and I was happy to discover that many restaurants still feature live klezmer and Hungarian music during dinner.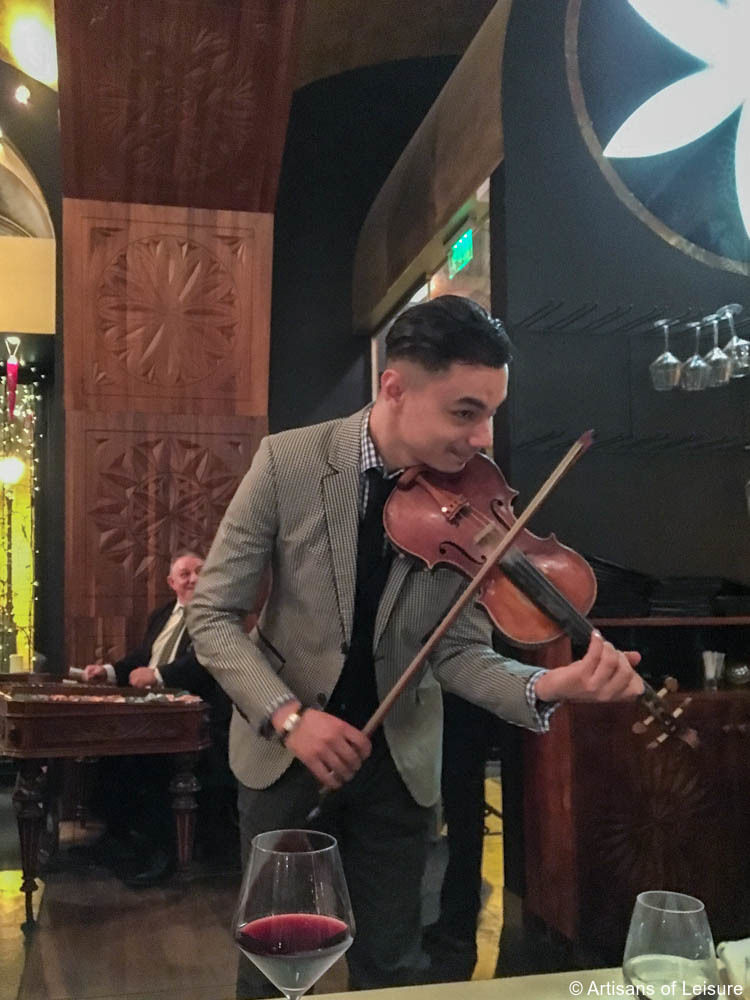 Q: What else did you do?
A: We enjoyed seeing Budapest's incredible decorative arts…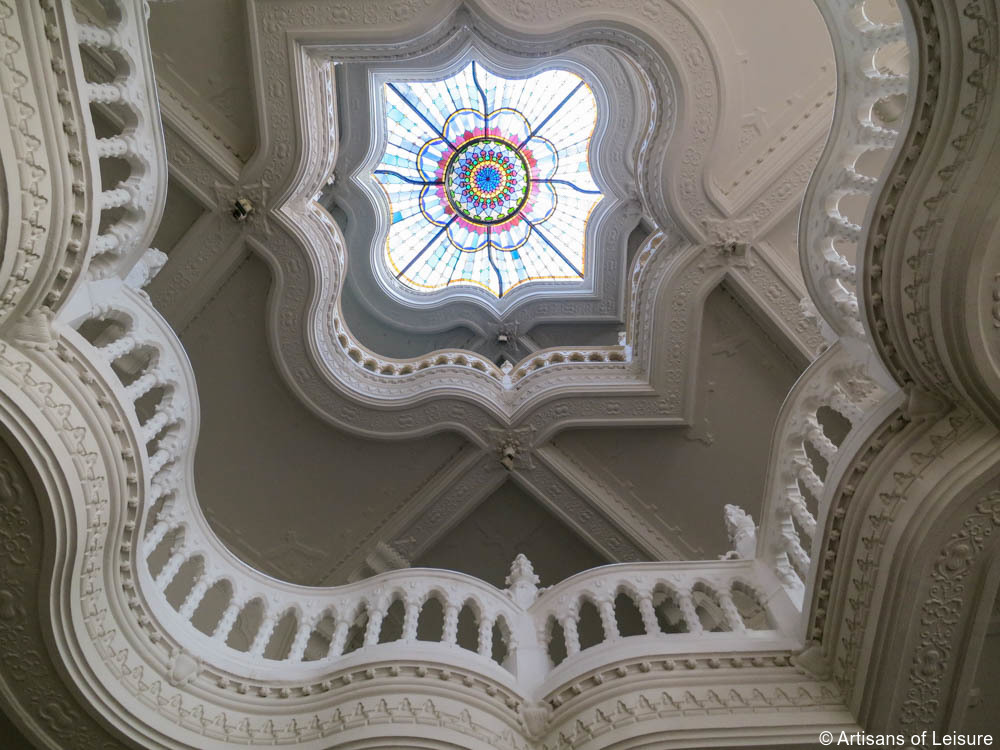 …took a private evening boat ride on the Danube River…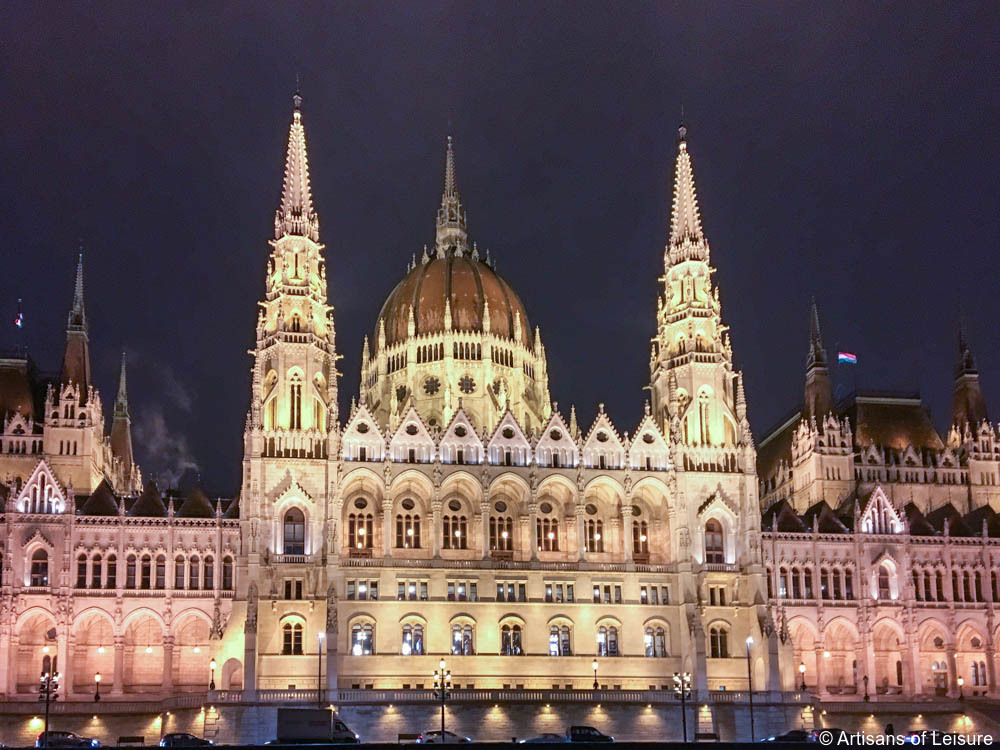 …spent a lot of time at Christmas markets…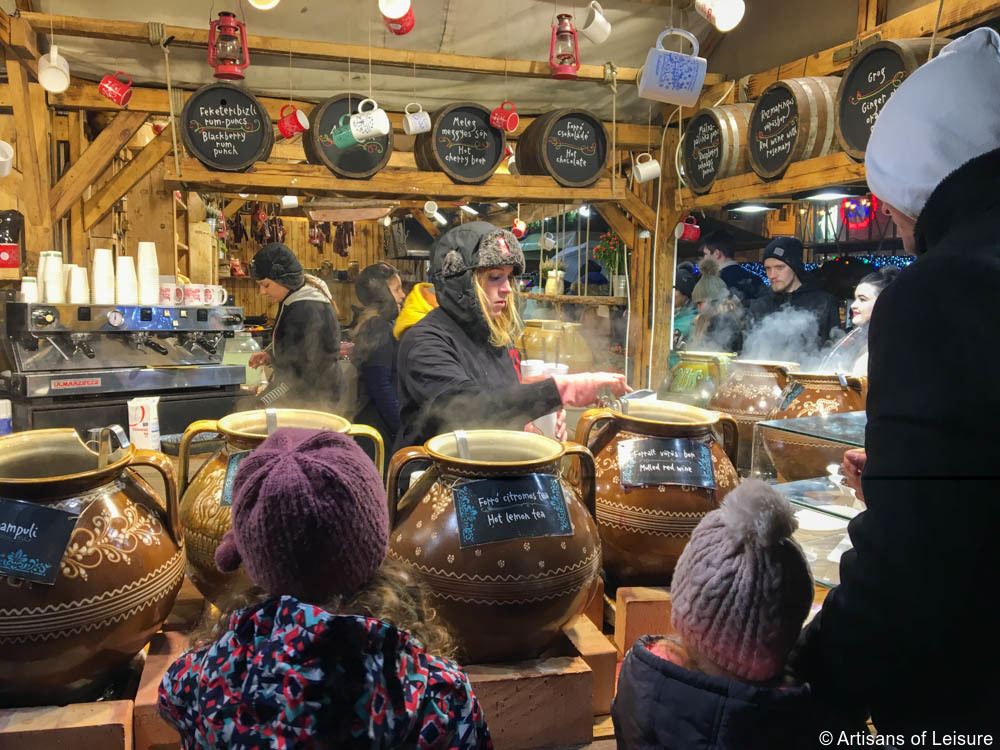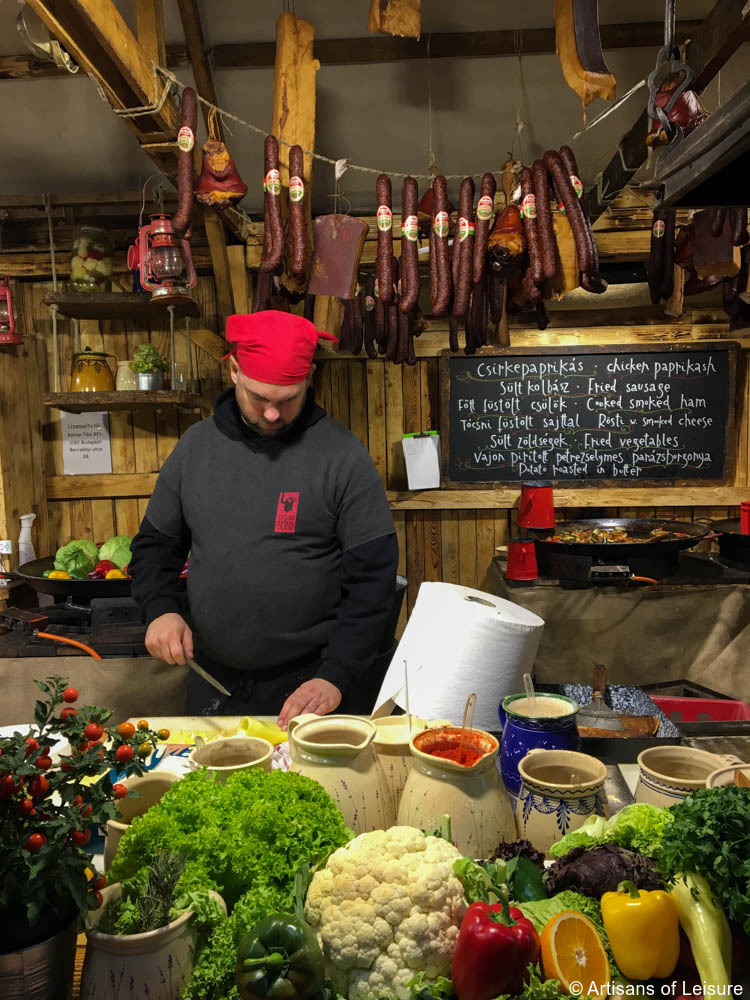 …and enjoyed Hungarian pastries at some of my favorite historic cafes.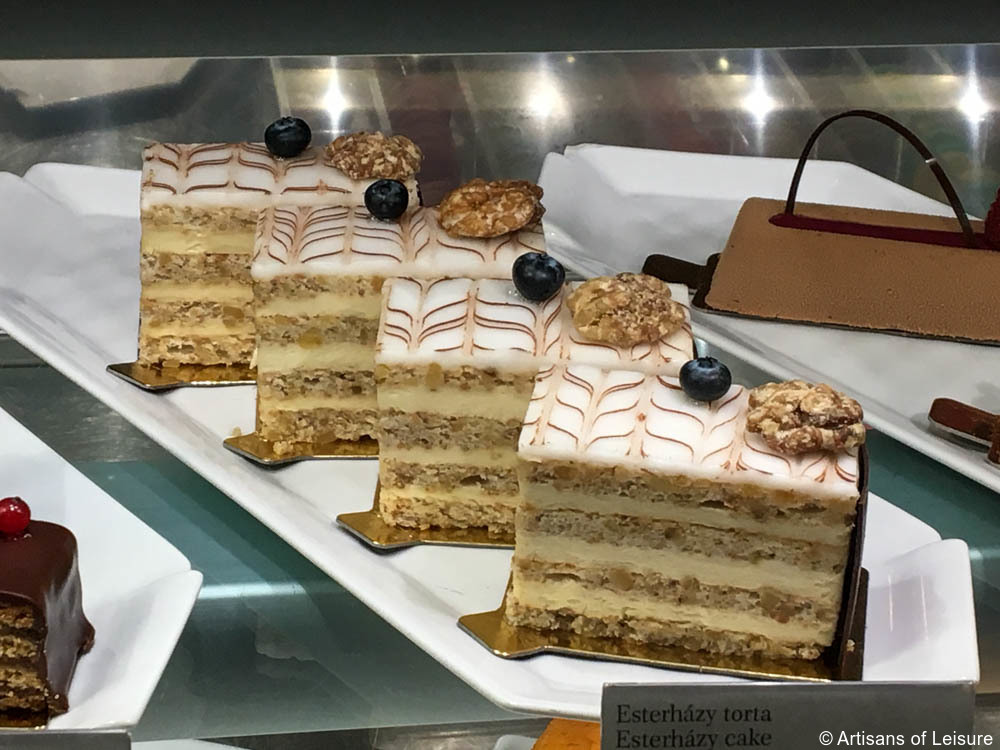 Q: Did you take any excursions outside Budapest?
A: We spent a wonderful day in the countryside.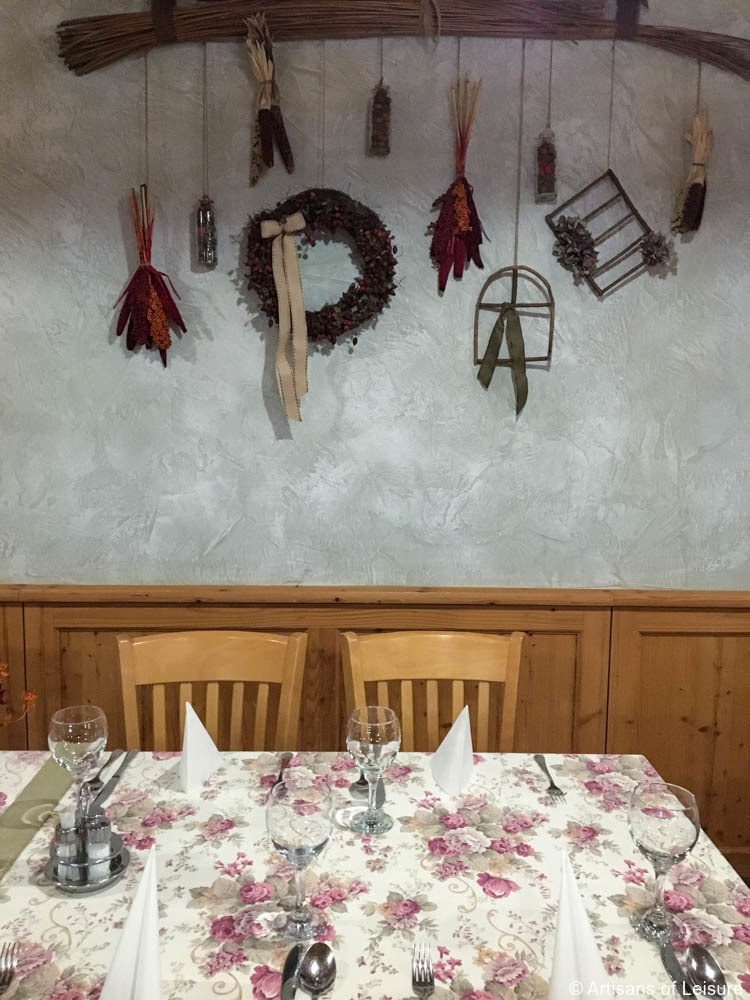 A highlight was touring the Herend porcelain factory. I have long collected Herend, and it was fascinating to learn about the skill required to create each piece.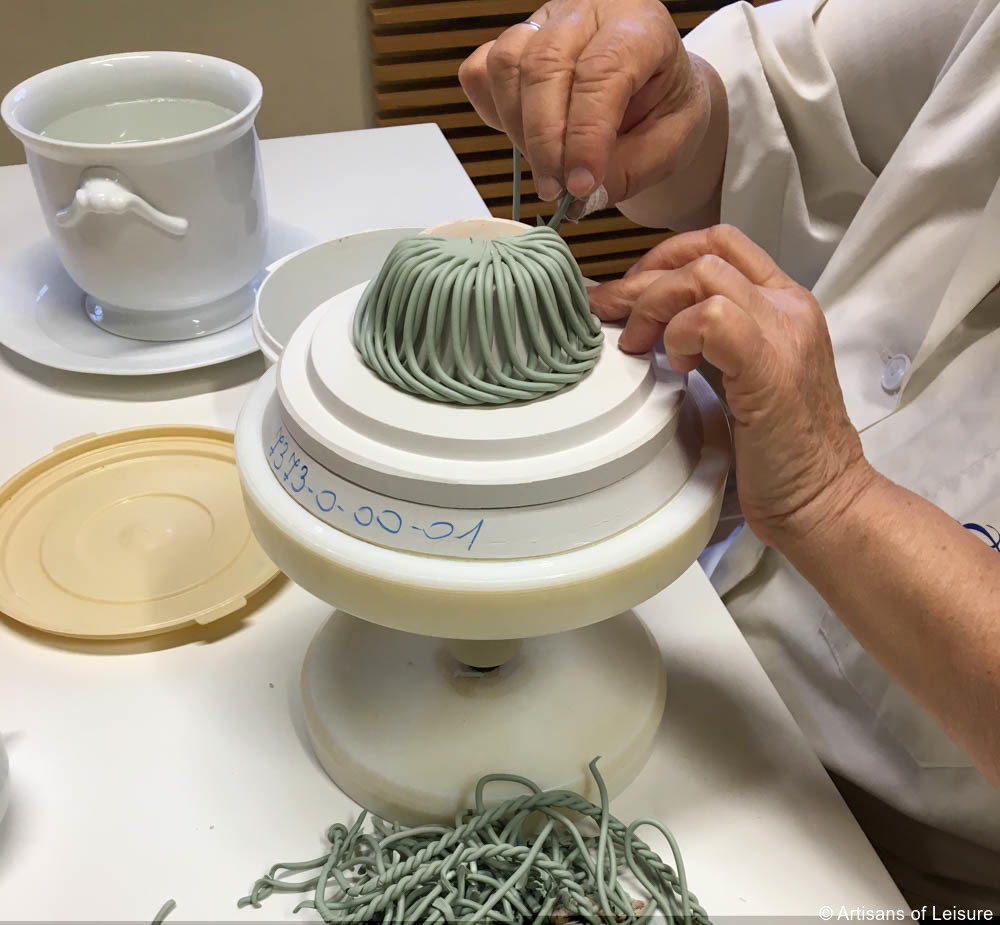 In addition to our private tour of the factory, I also arranged for us to have a private painting lesson.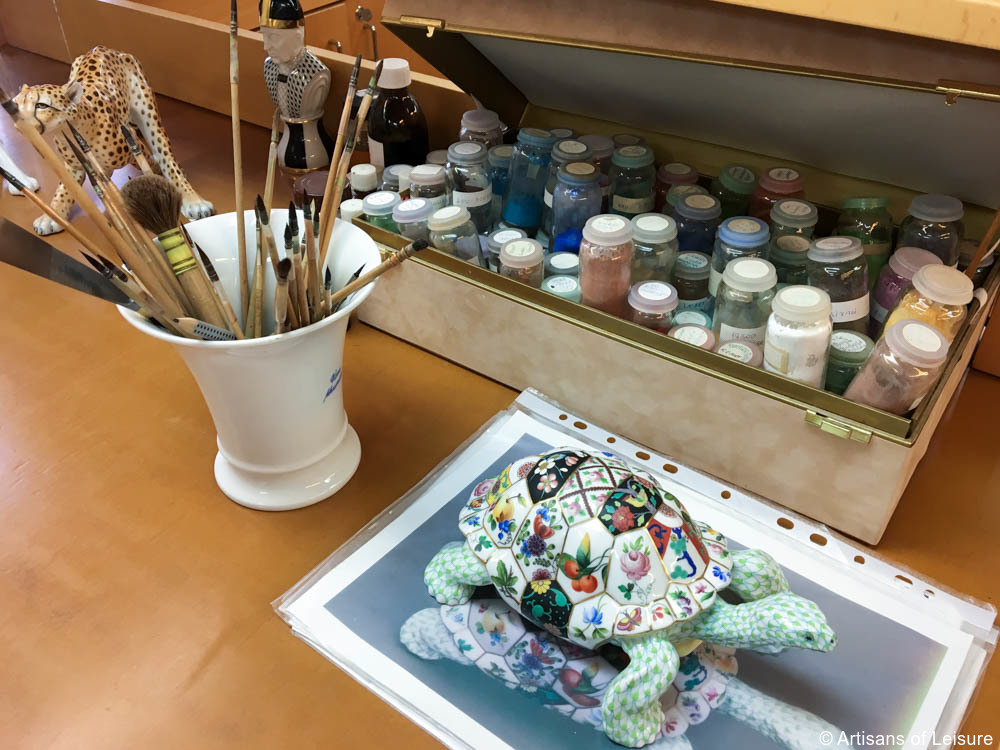 Of course, we also did some shopping while there!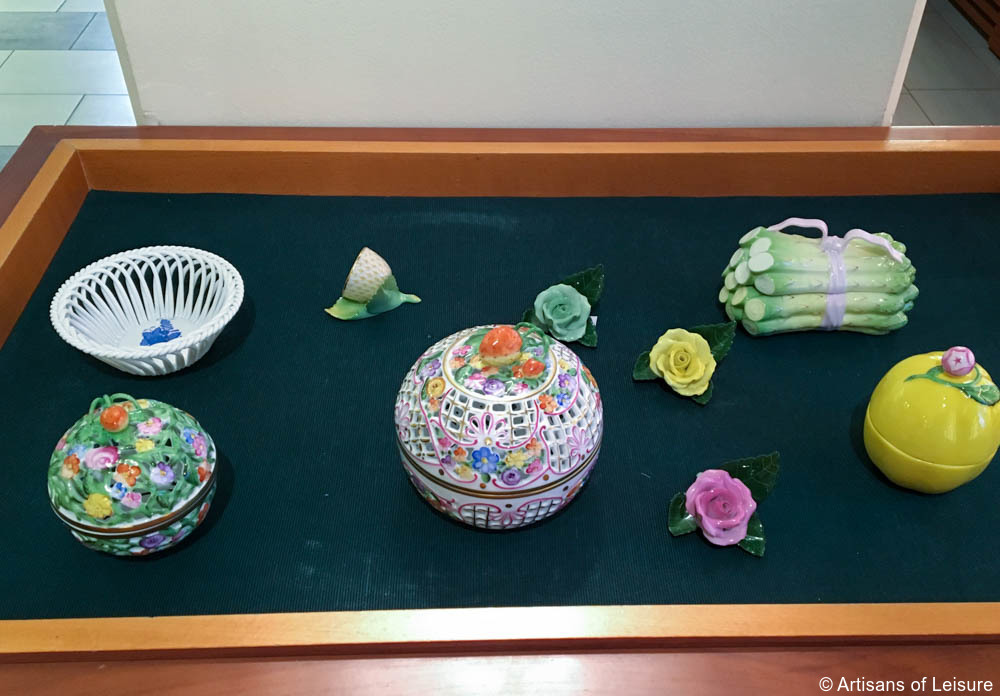 Q: Where did you go after Budapest?
A: We continued to Vienna, Austria. It's such an elegant city and one of my favorites to return to, especially during the festive holiday season.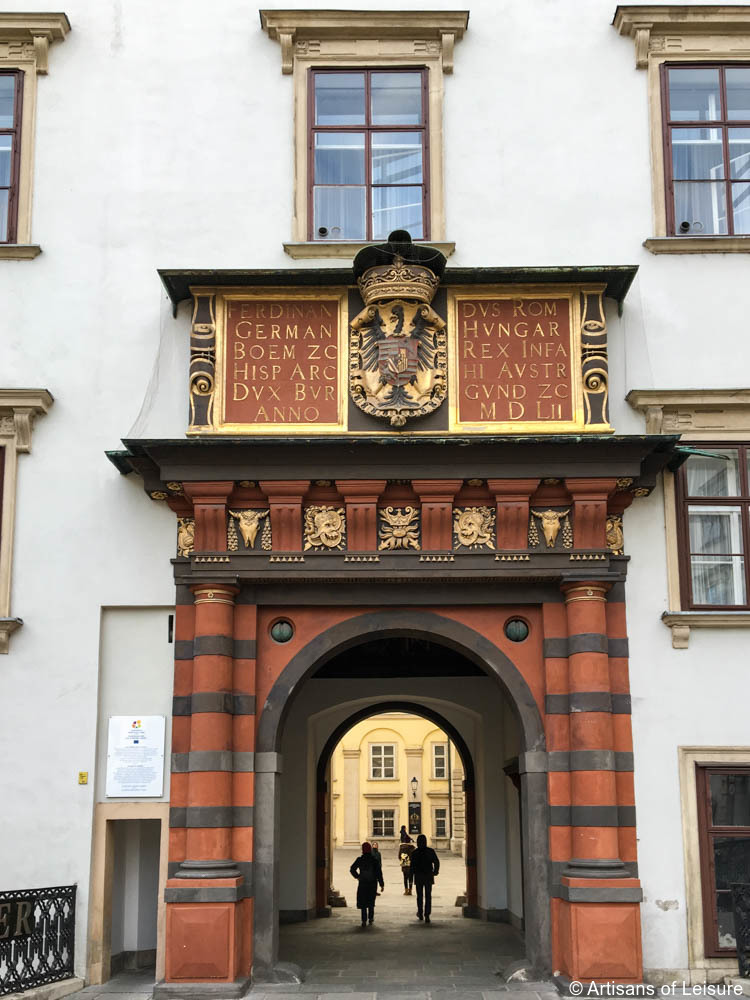 Q: What did you do in Vienna?
A: We attended a performance of the Vienna Boys Choir…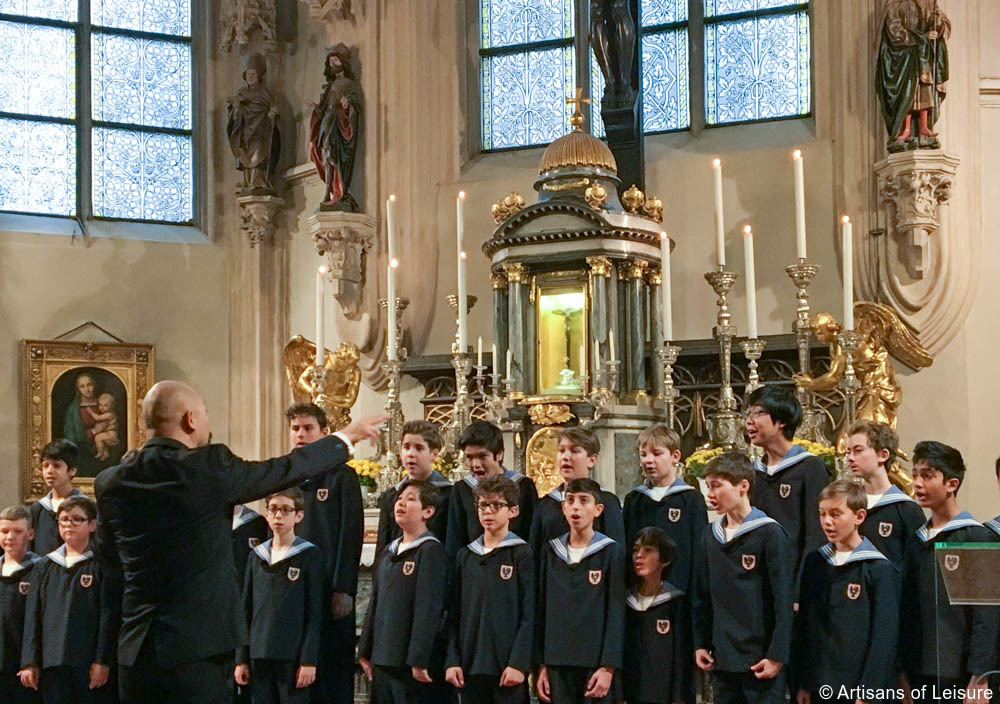 …and visited the Spanish Riding School.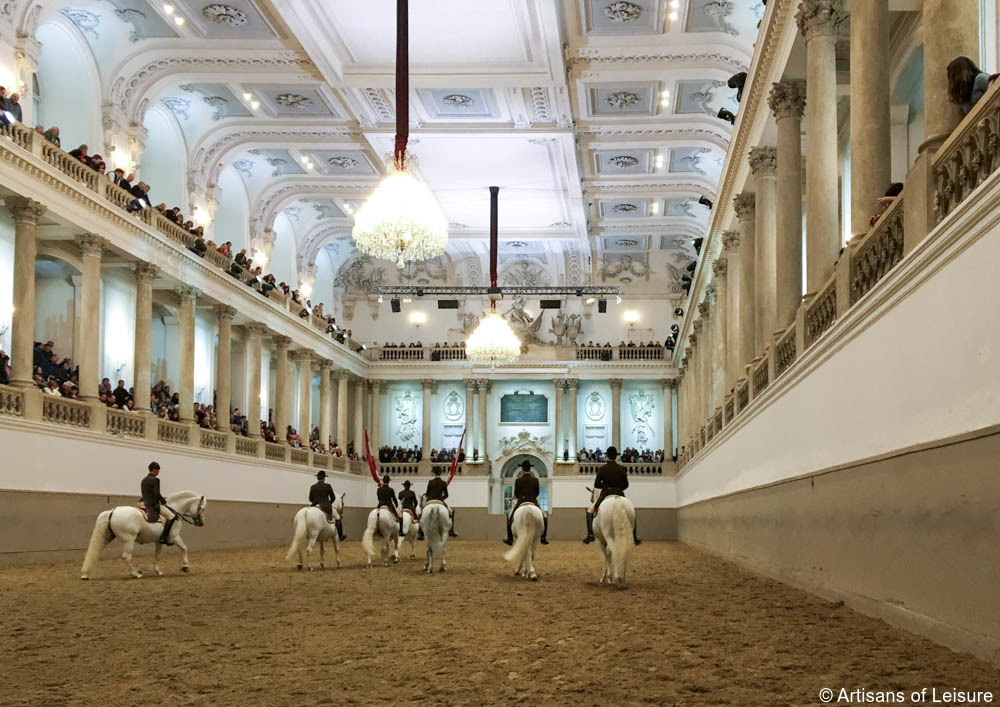 We also had a very memorable behind-the-scenes tour of the Riding School's stables.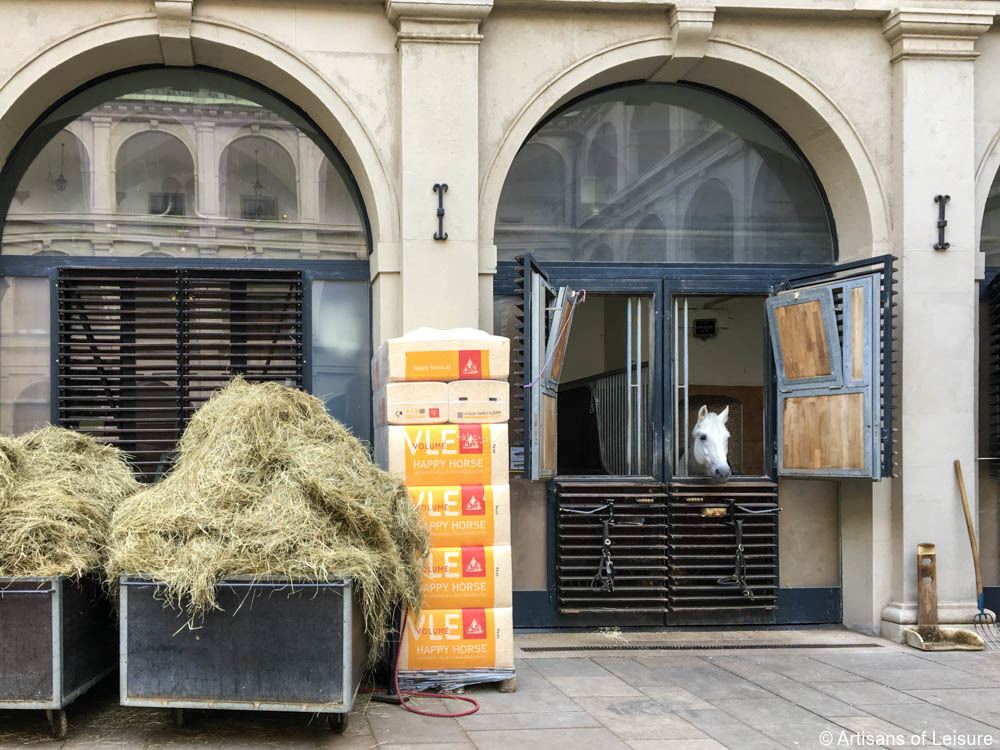 We had curator-led tours of the Kunsthistorisches and other museums…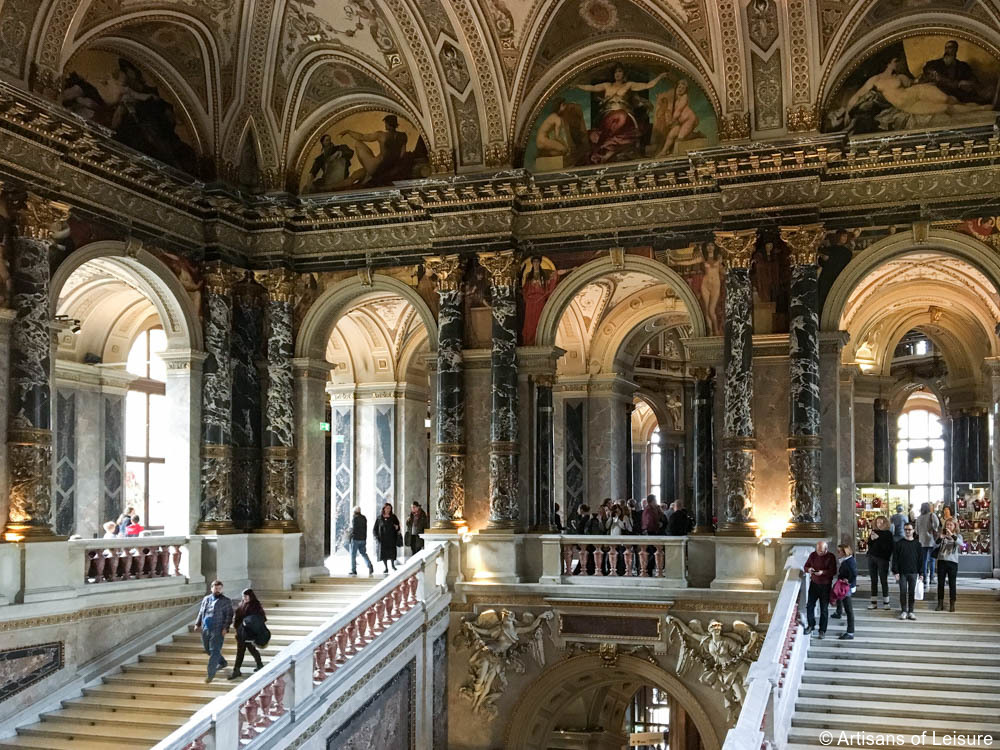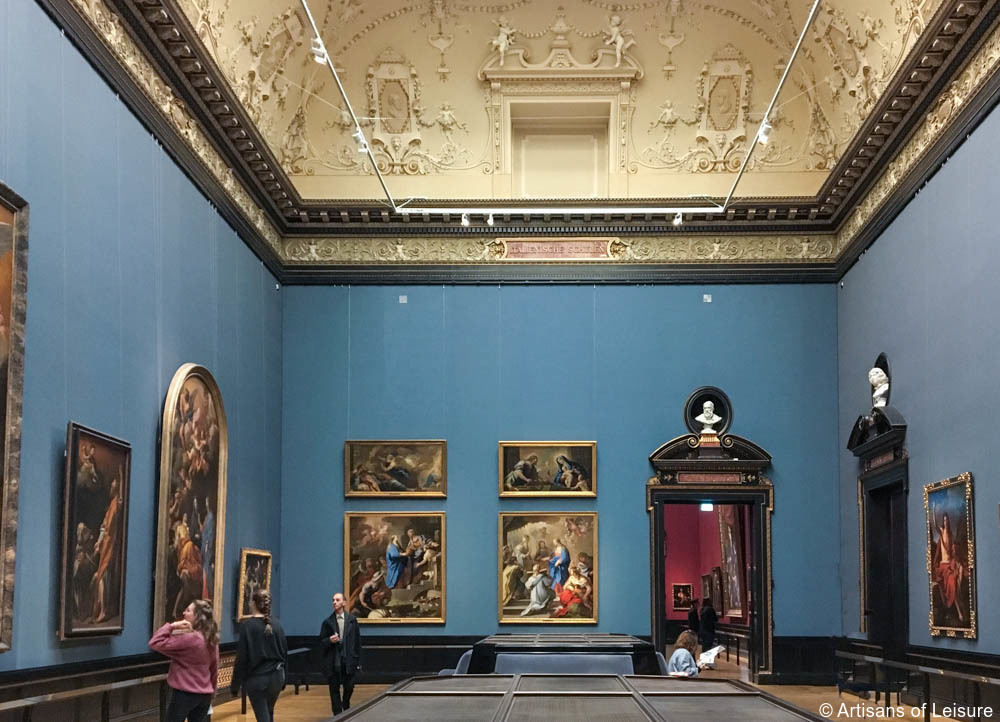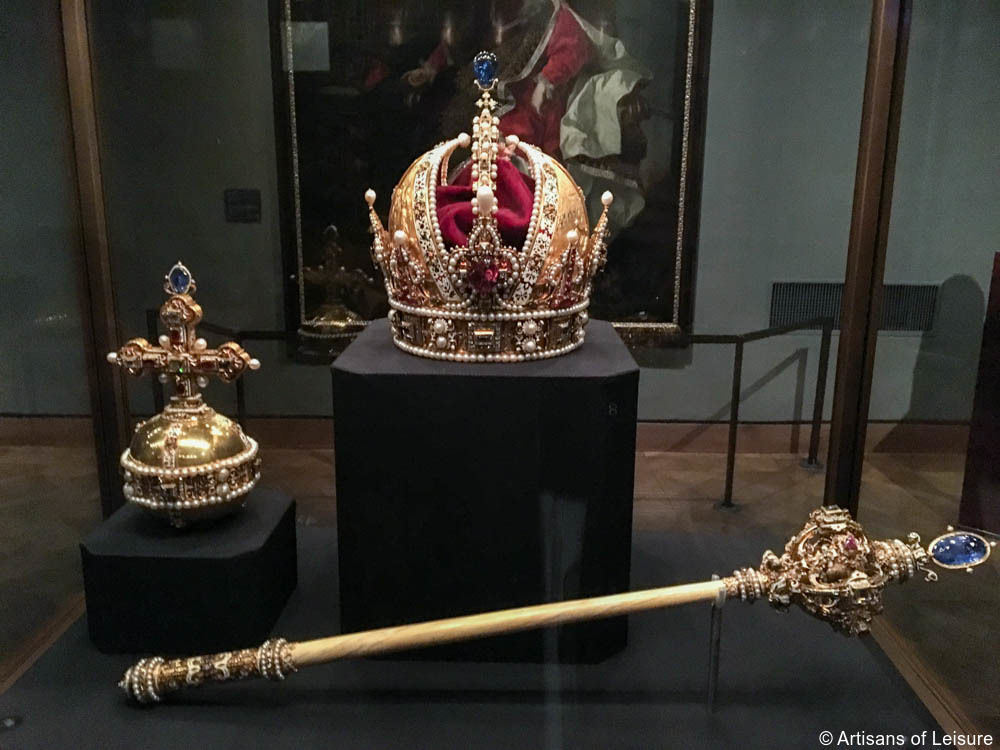 …and enjoyed incredible Austrian food and wine…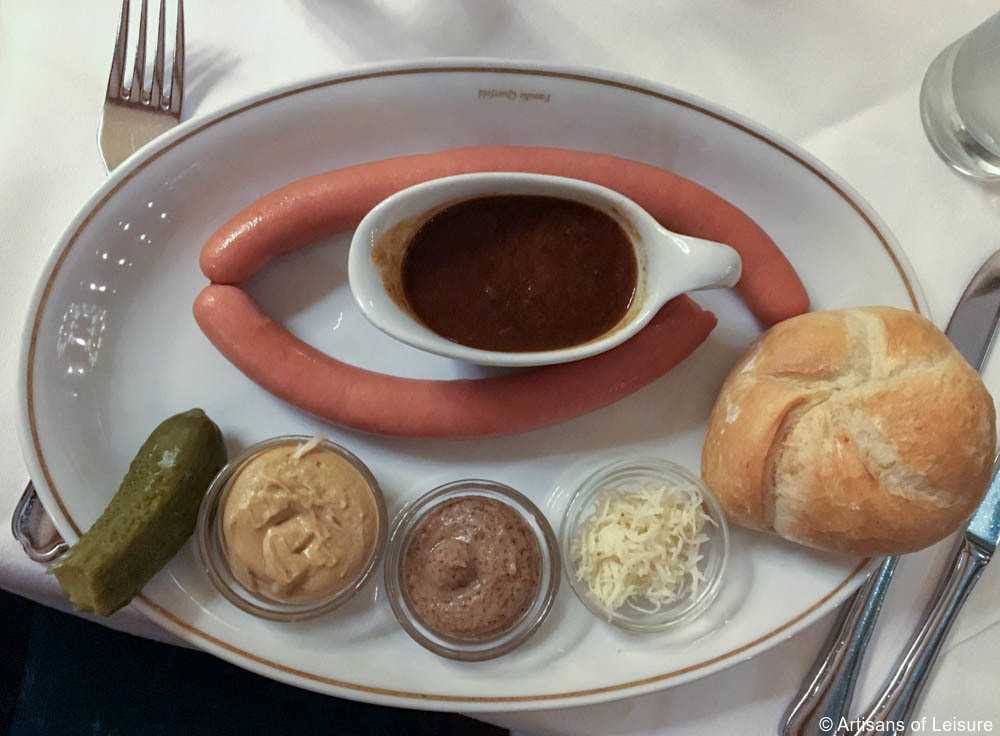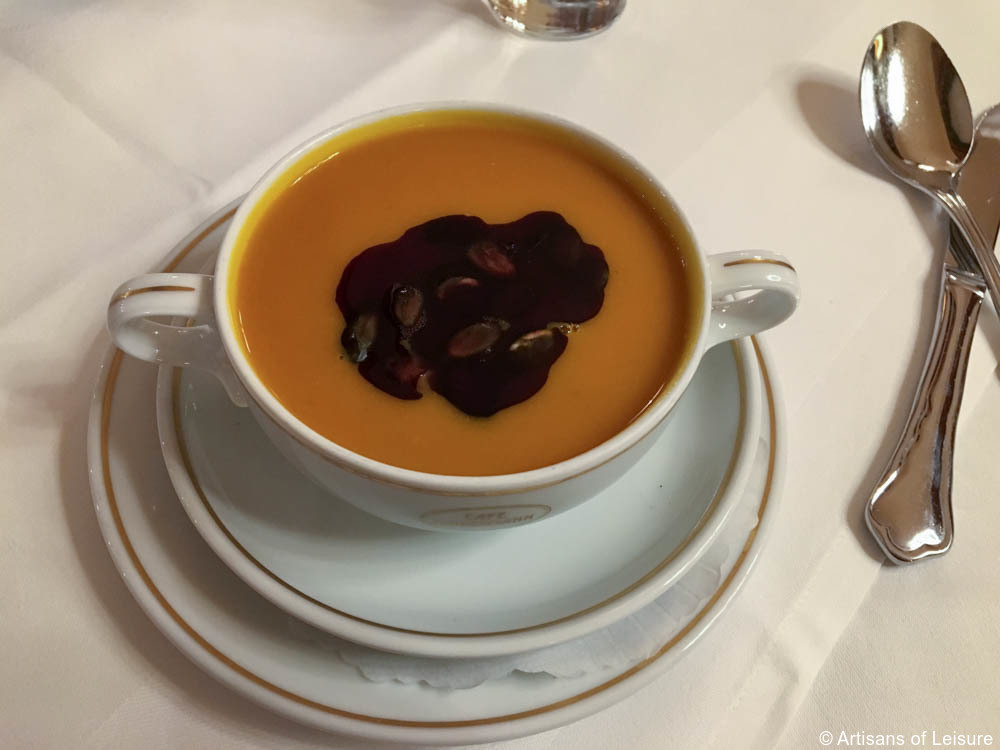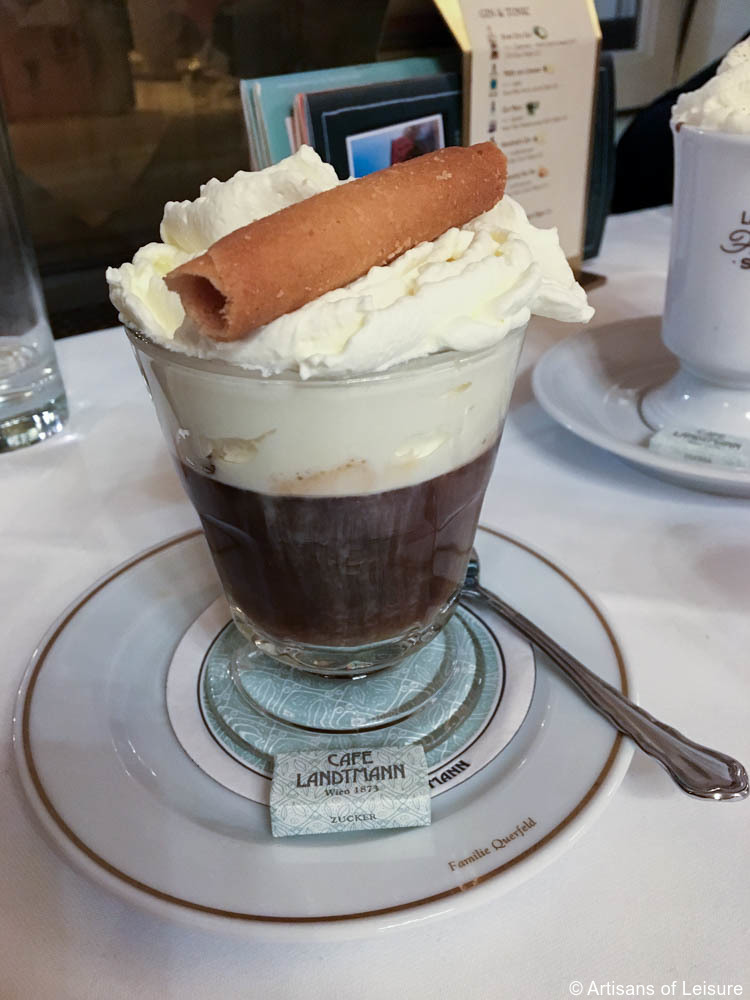 …at renowned restaurants such as Steirereck…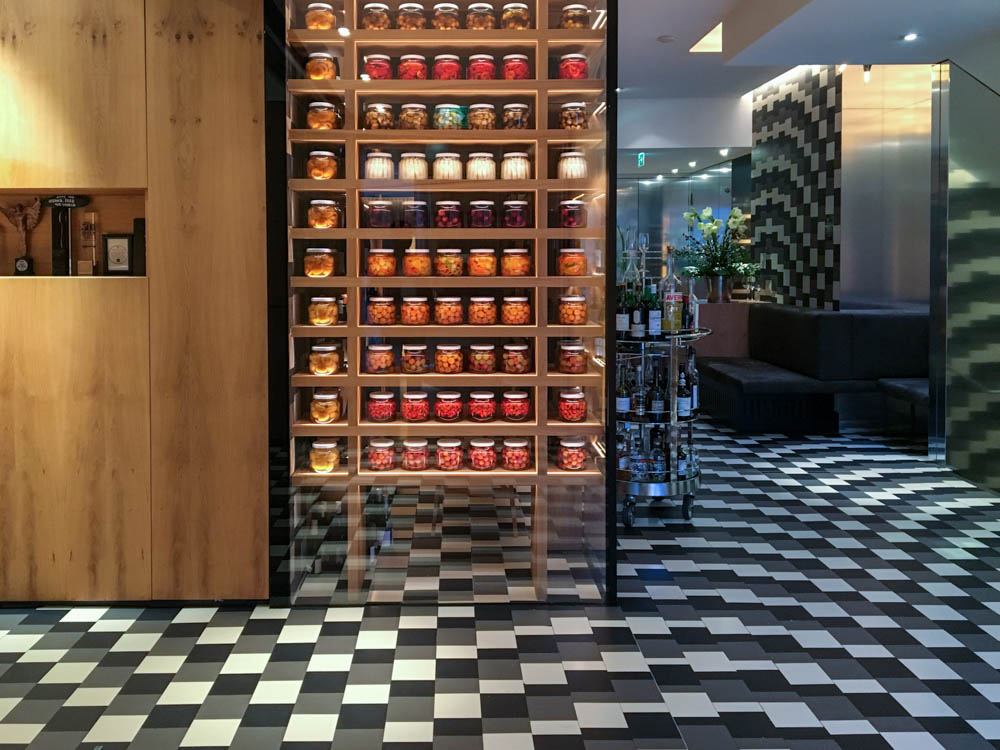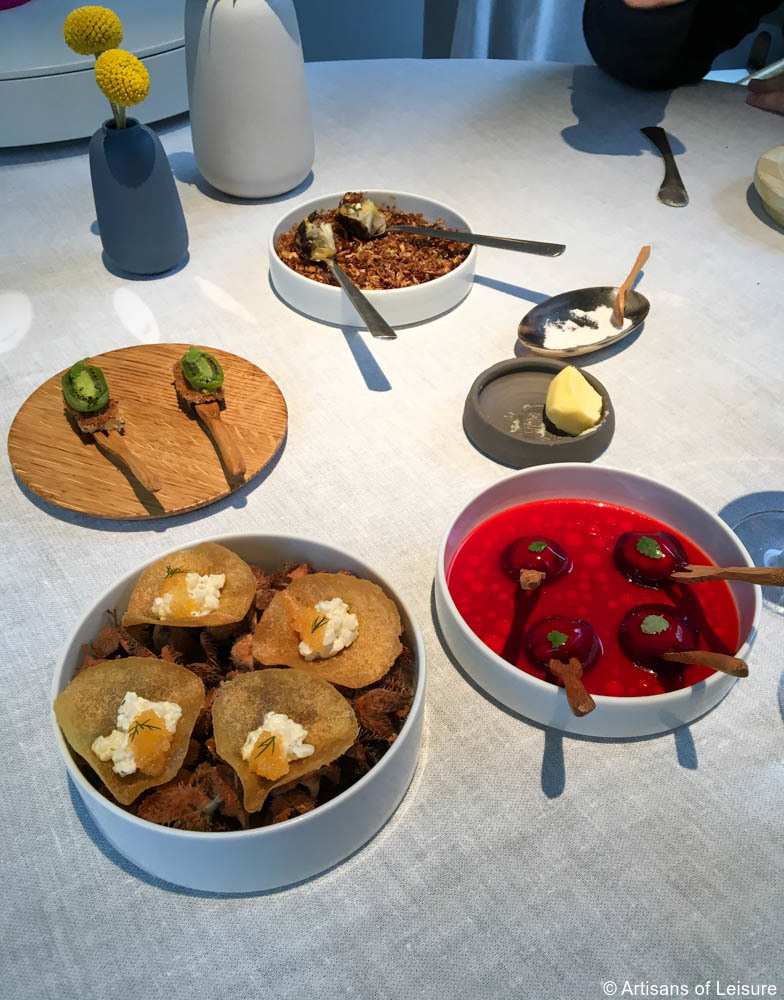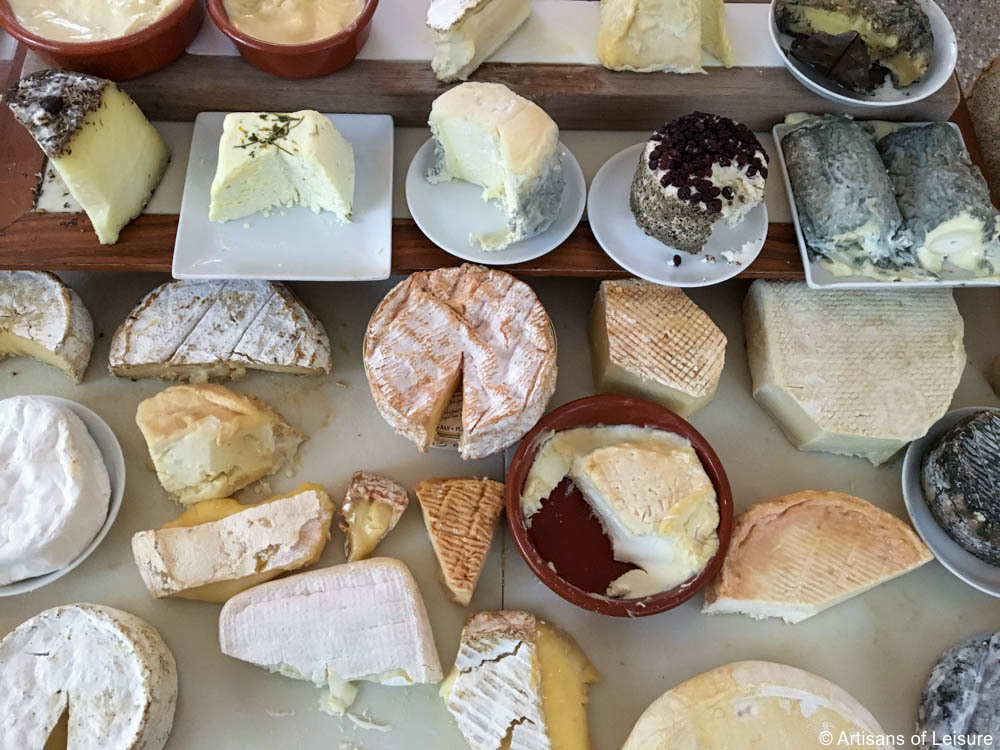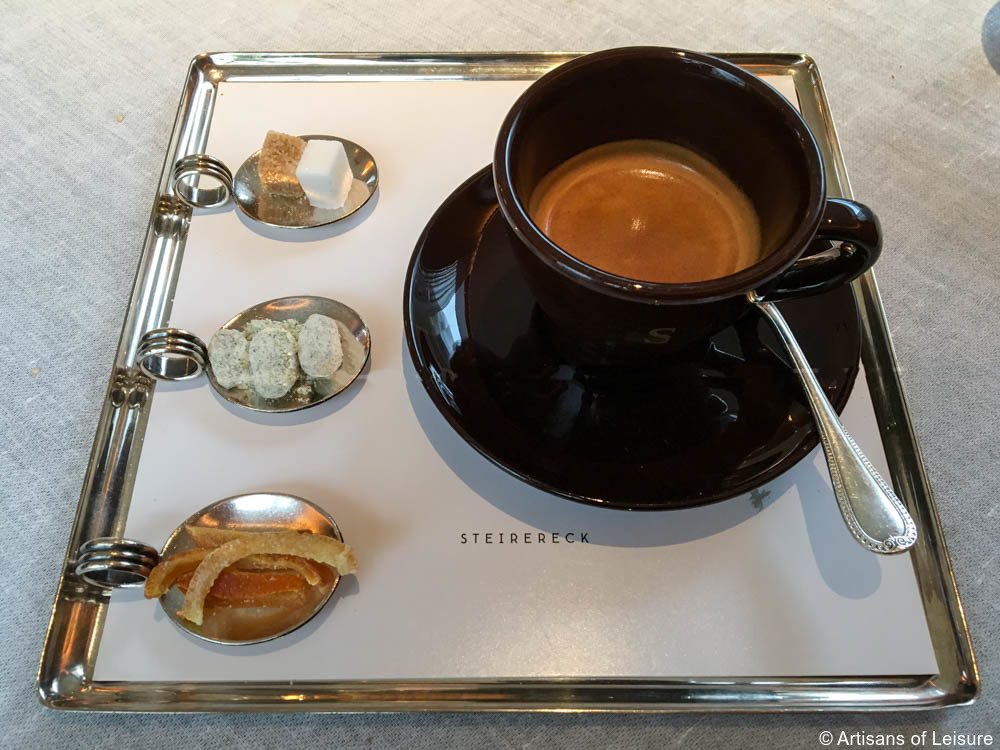 …as well as favorite historic cafes…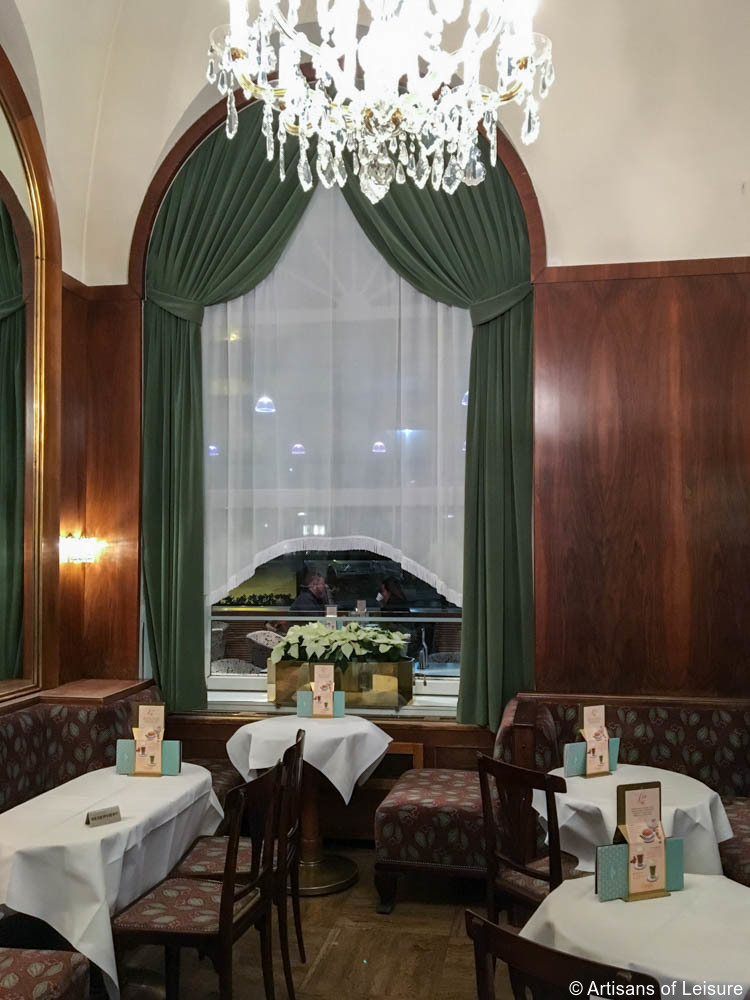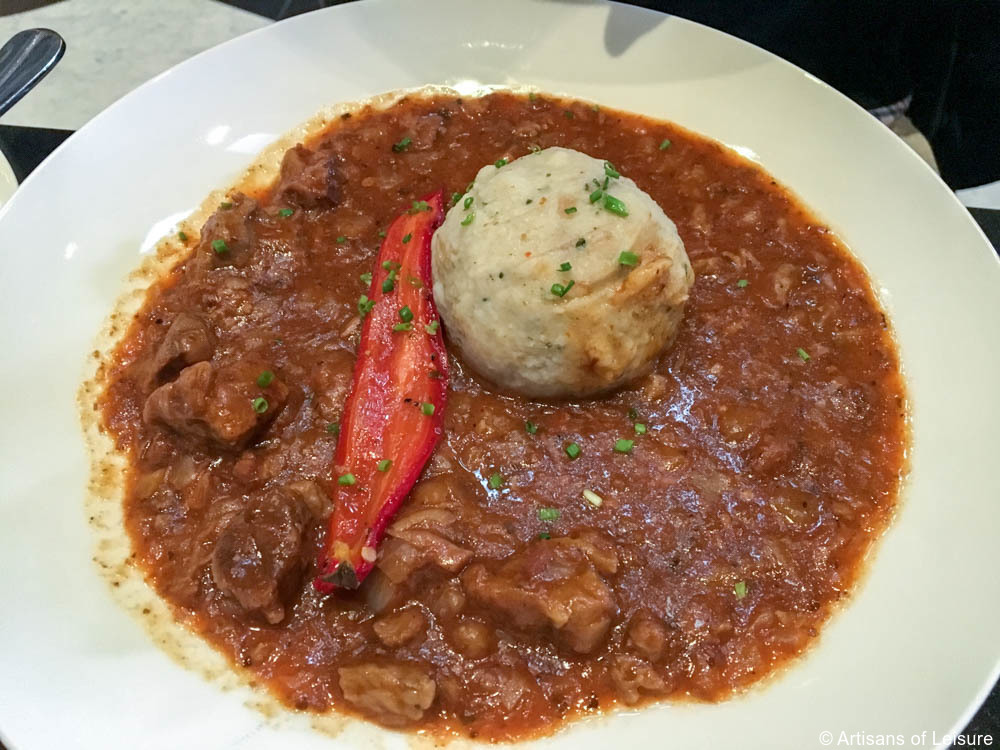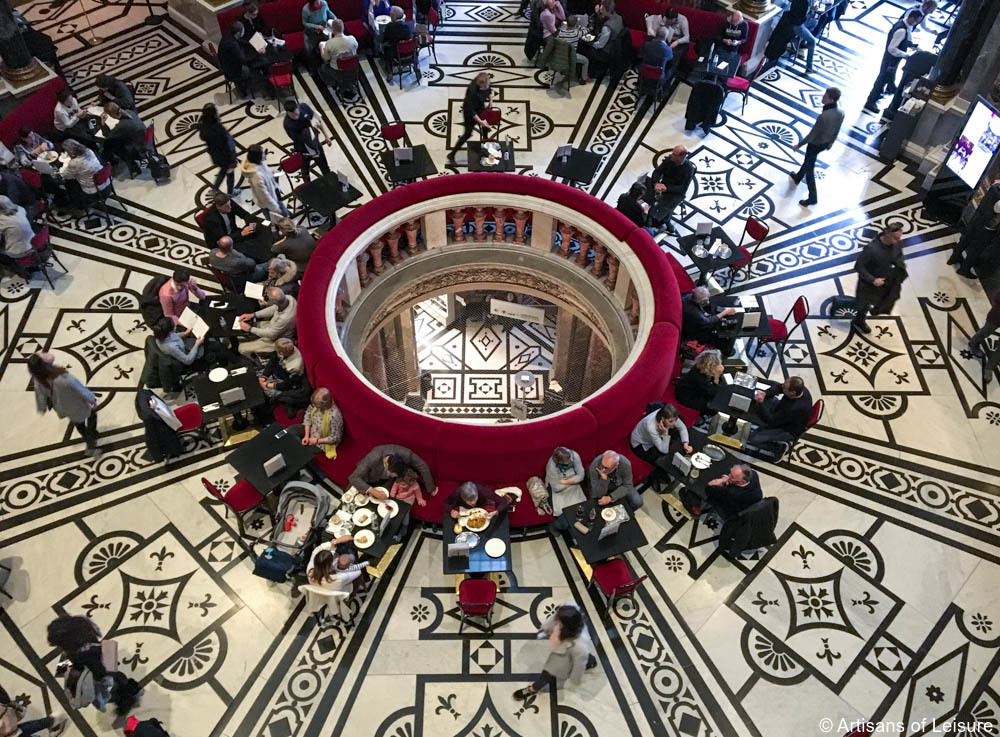 Q: Was there anything new you wanted to experience on this tour?
A: Yes. I wanted to be sure to see specific decorative arts sites, so we made advance appointments to tour the interiors.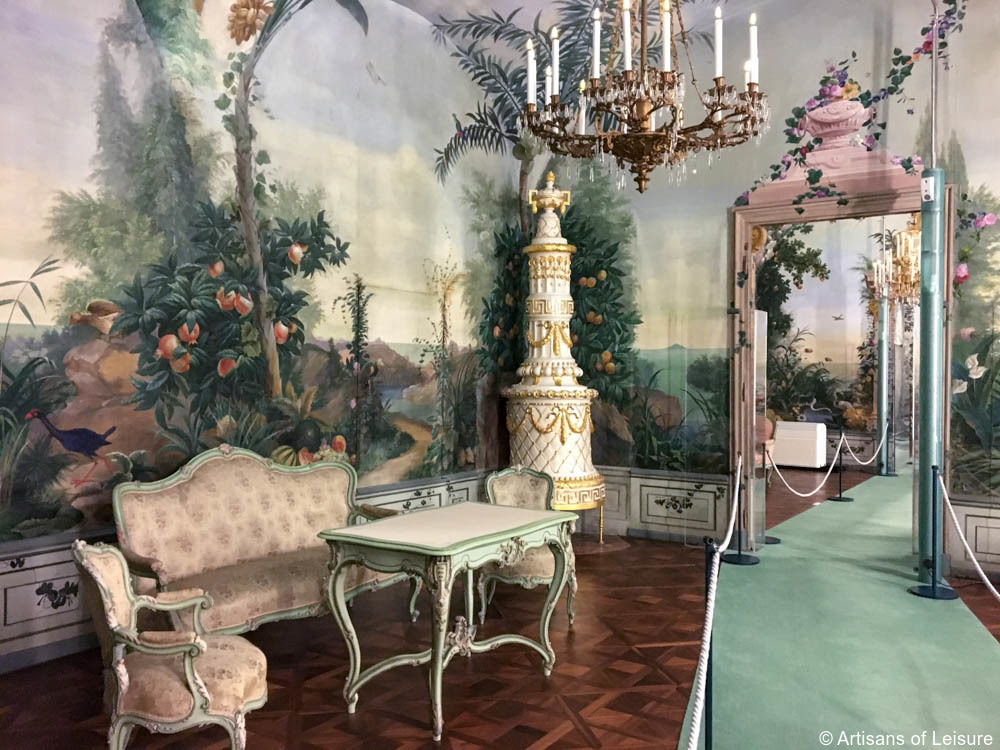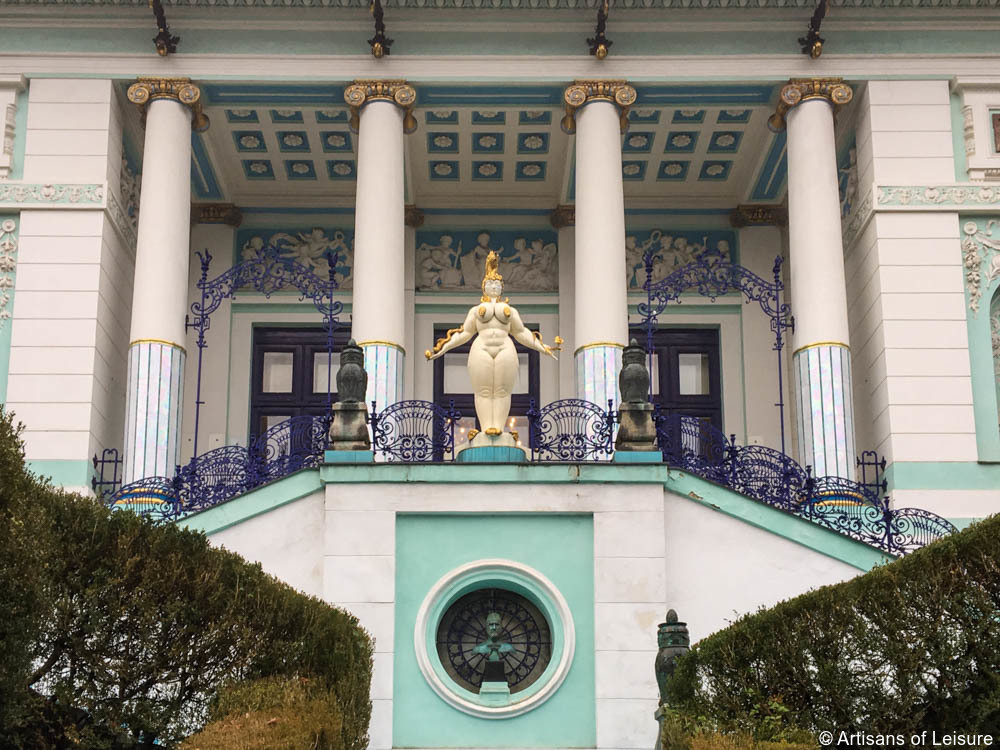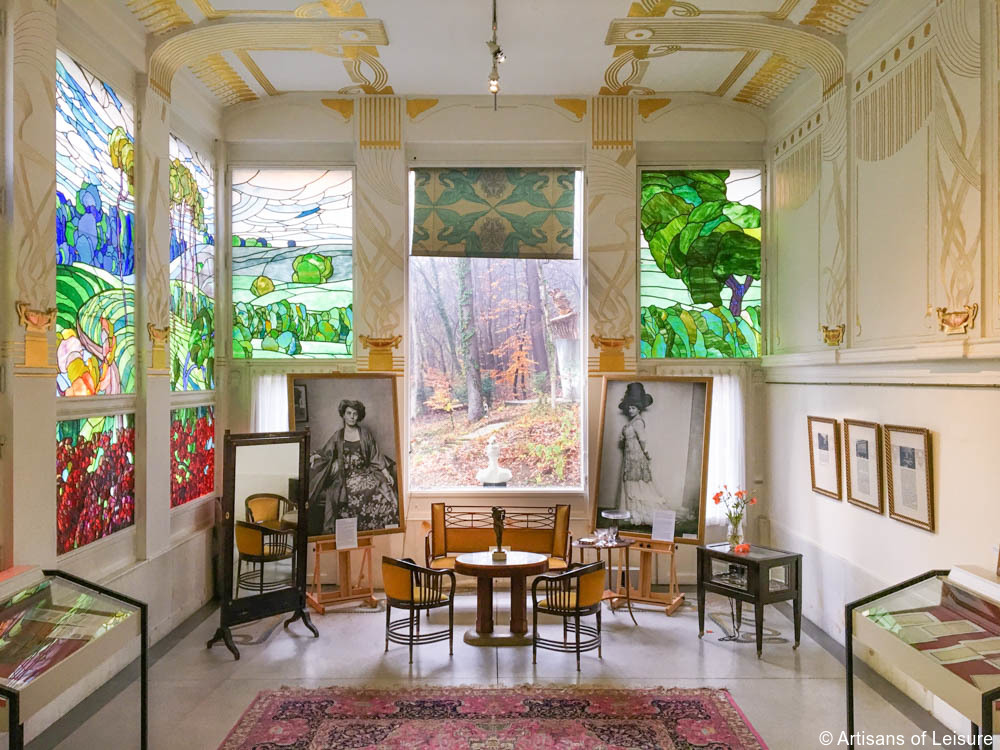 Q: Where did you stay in Vienna?
A: We split our time between the Park Hyatt Vienna, which is a contemporary hotel in a great location.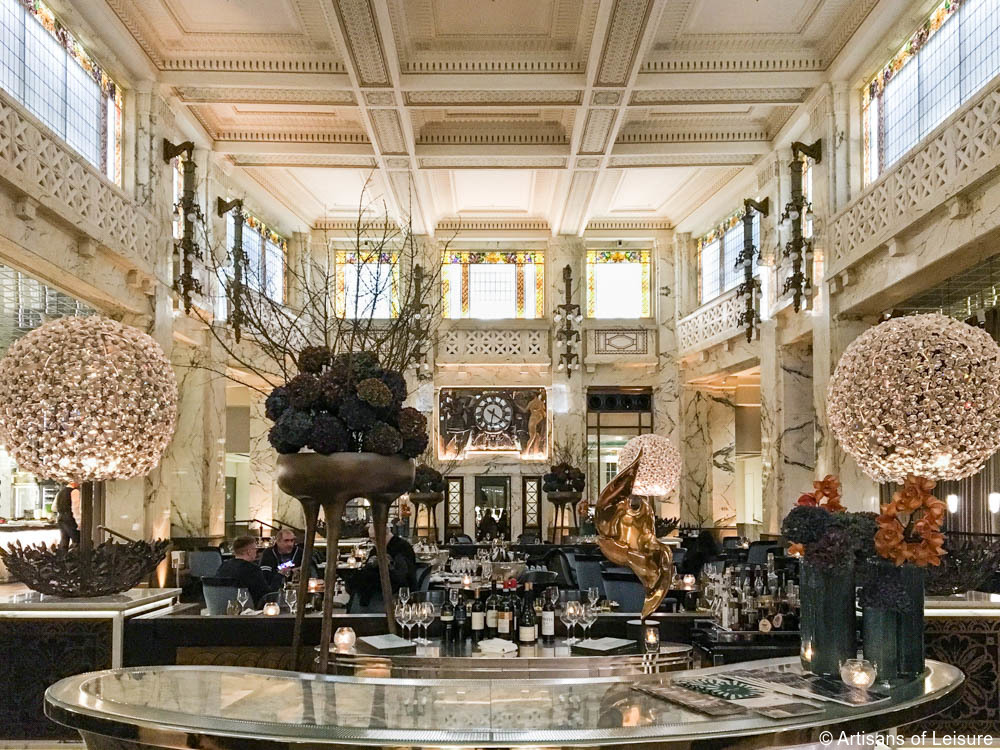 The Park Hyatt is located right across the street from our favorite Christmas market.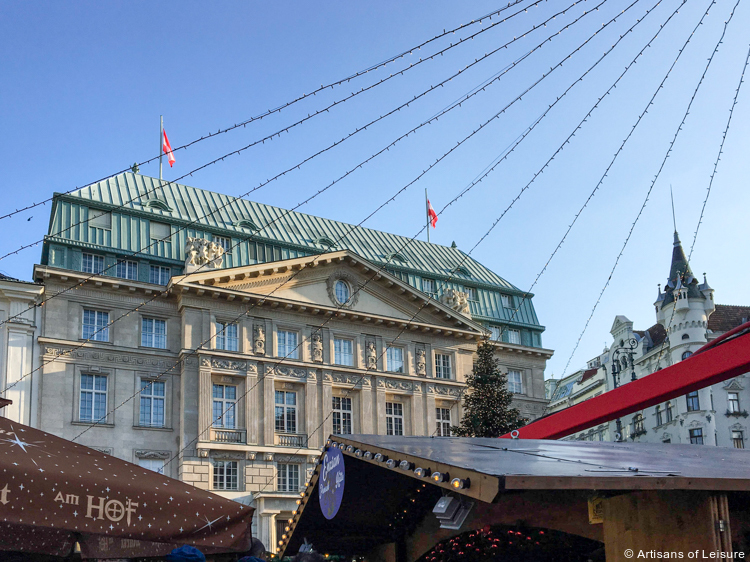 We also stayed at the iconic Hotel Sacher Vienna, which has beautiful interiors, personalized service and a rich history.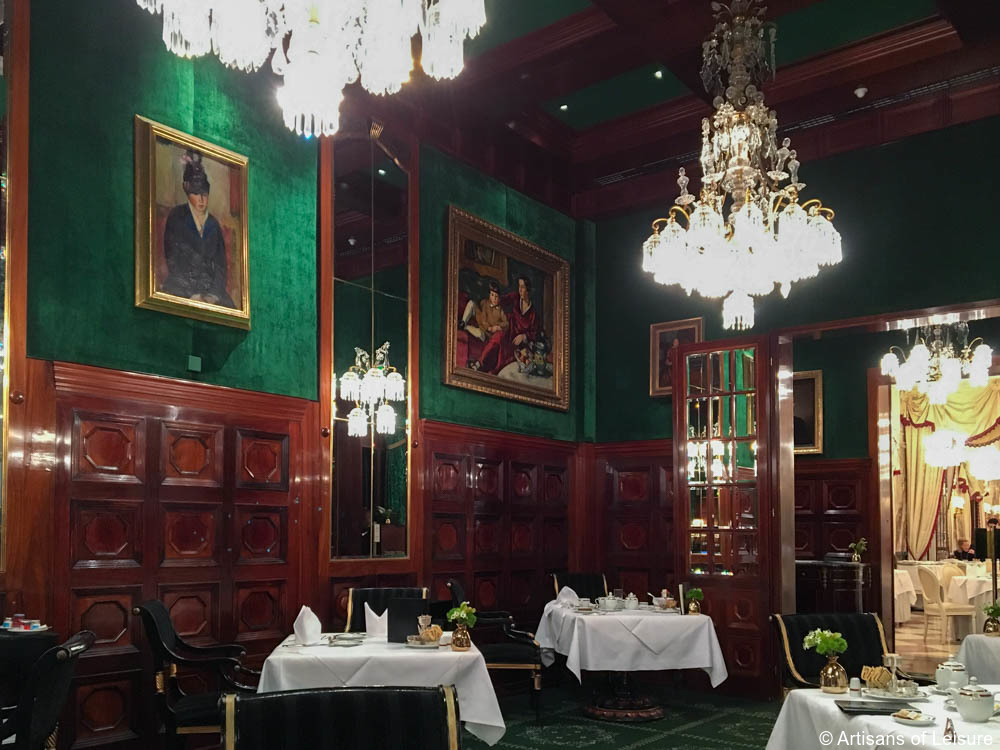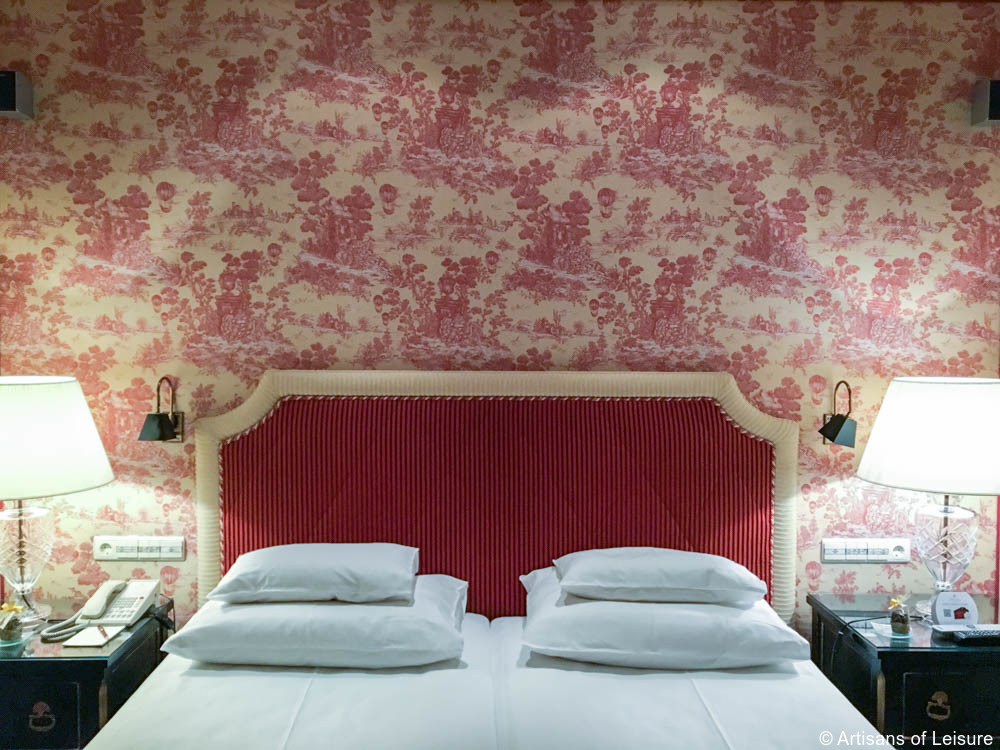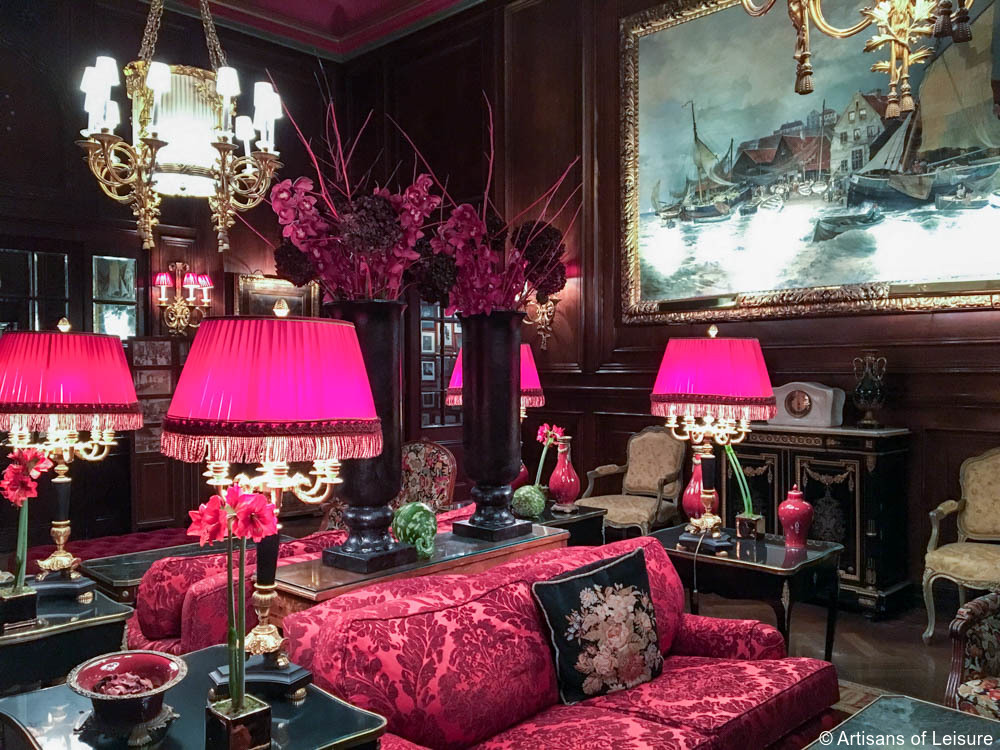 Q: What did your kids enjoy?
A: They loved walking around and seeing the architecture, taking photos and learning more about Vienna's history.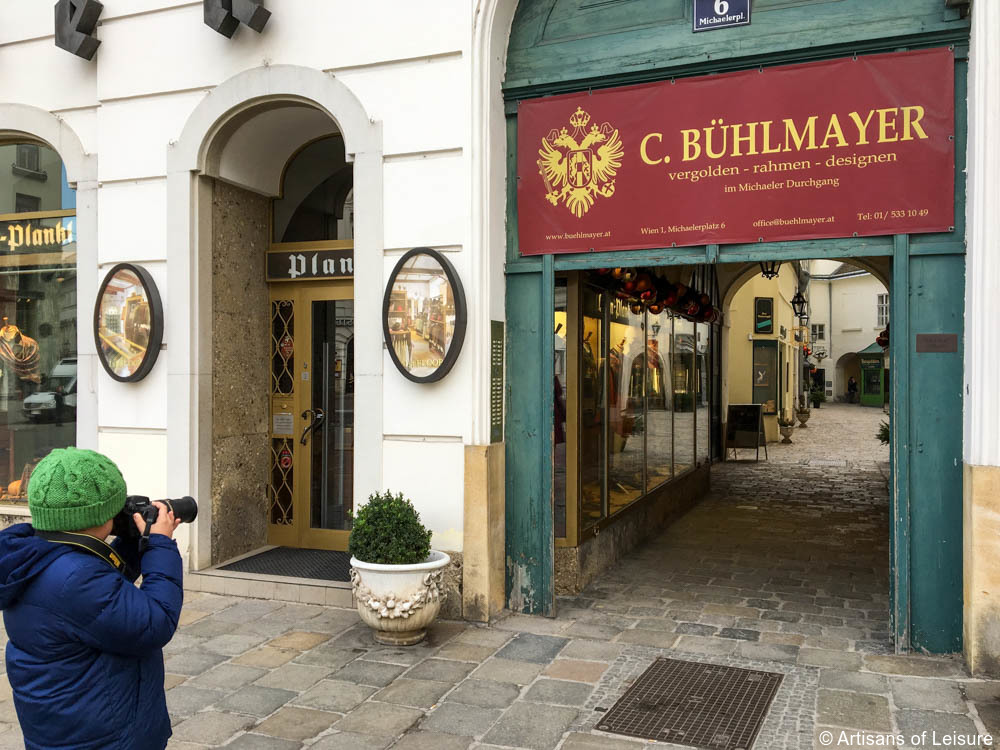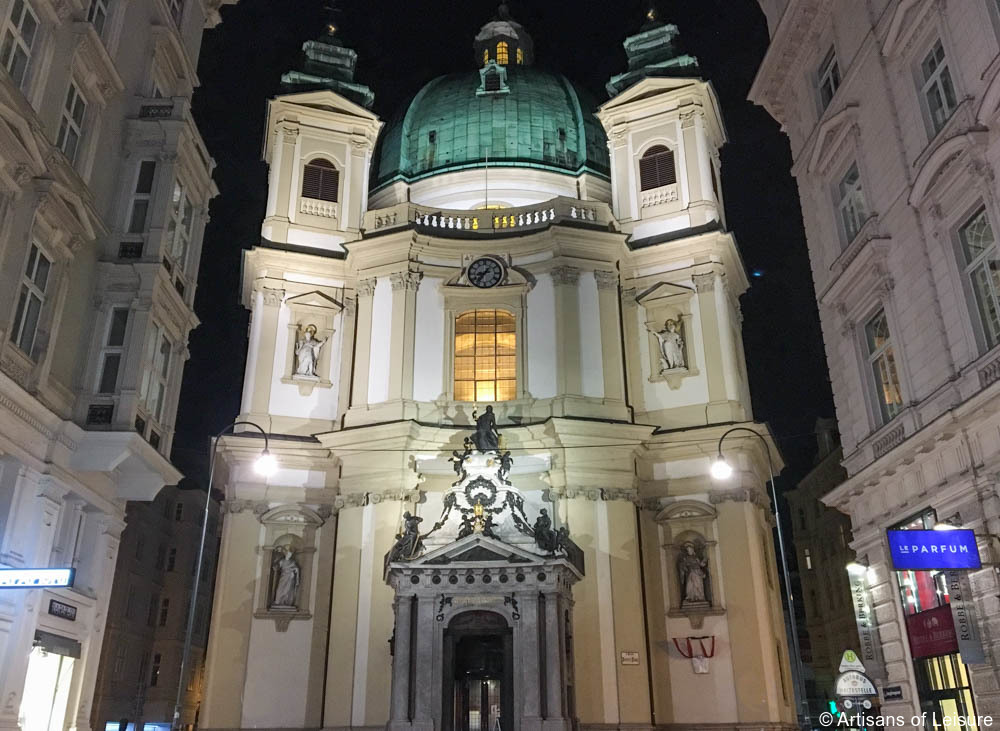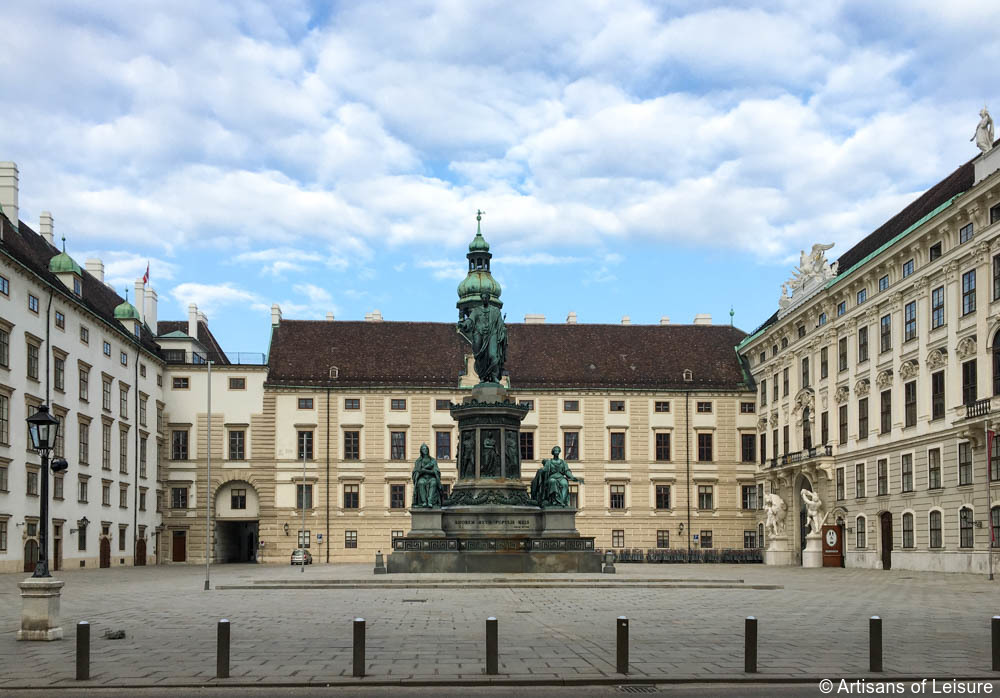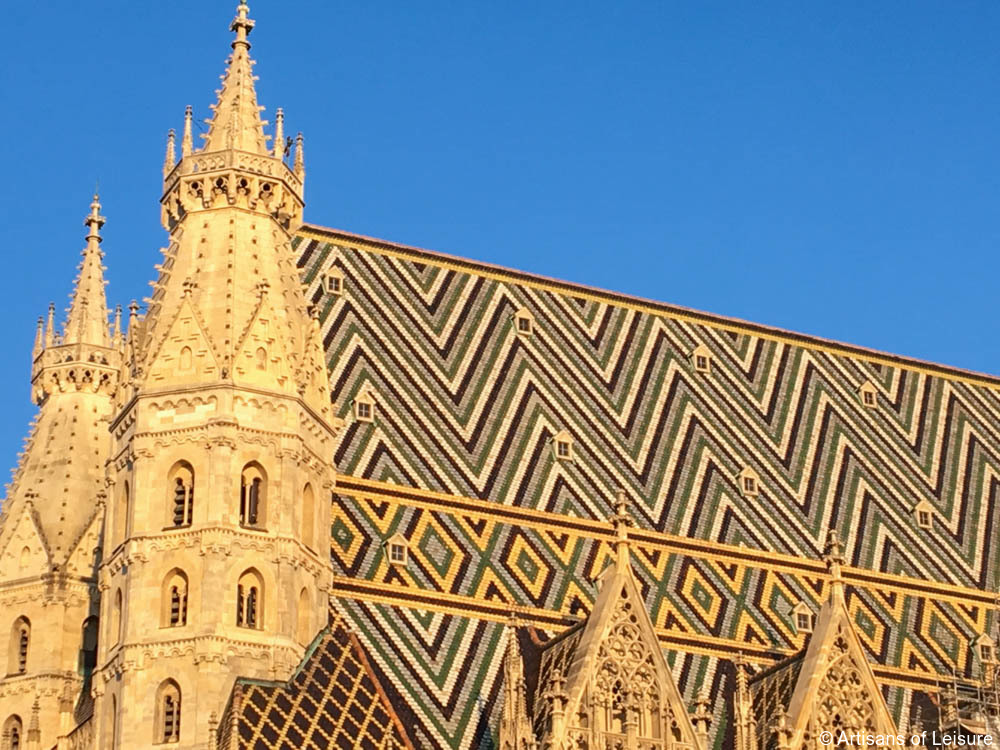 Q.) Tell us about Prague.
A: We had a great time in Prague, Czech Republic.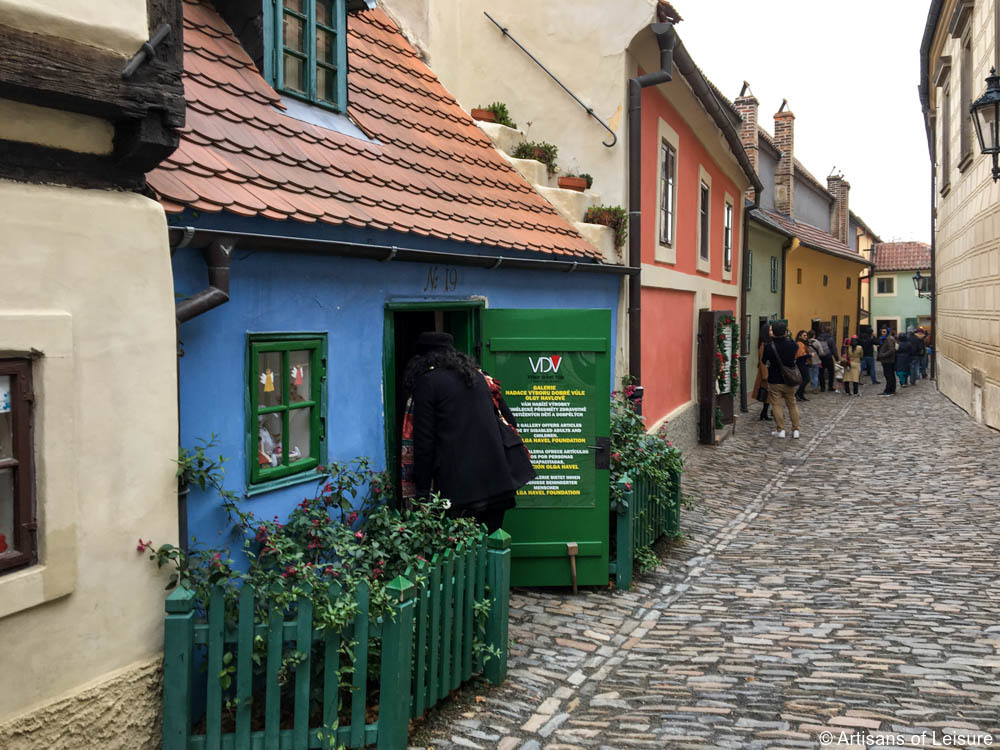 We toured the Castle District…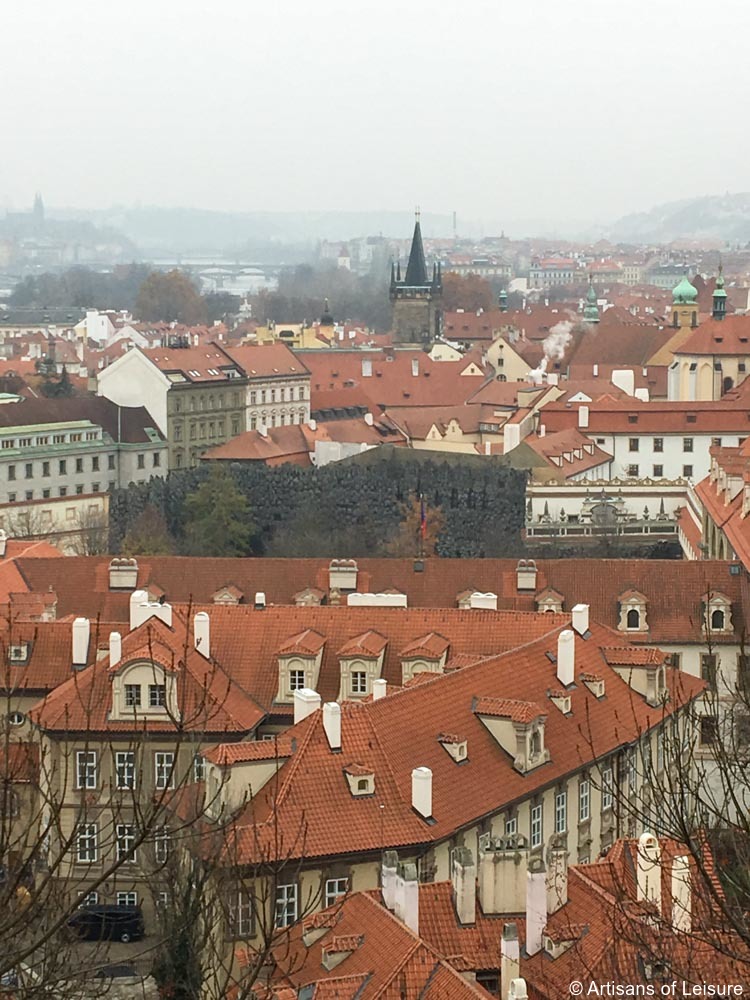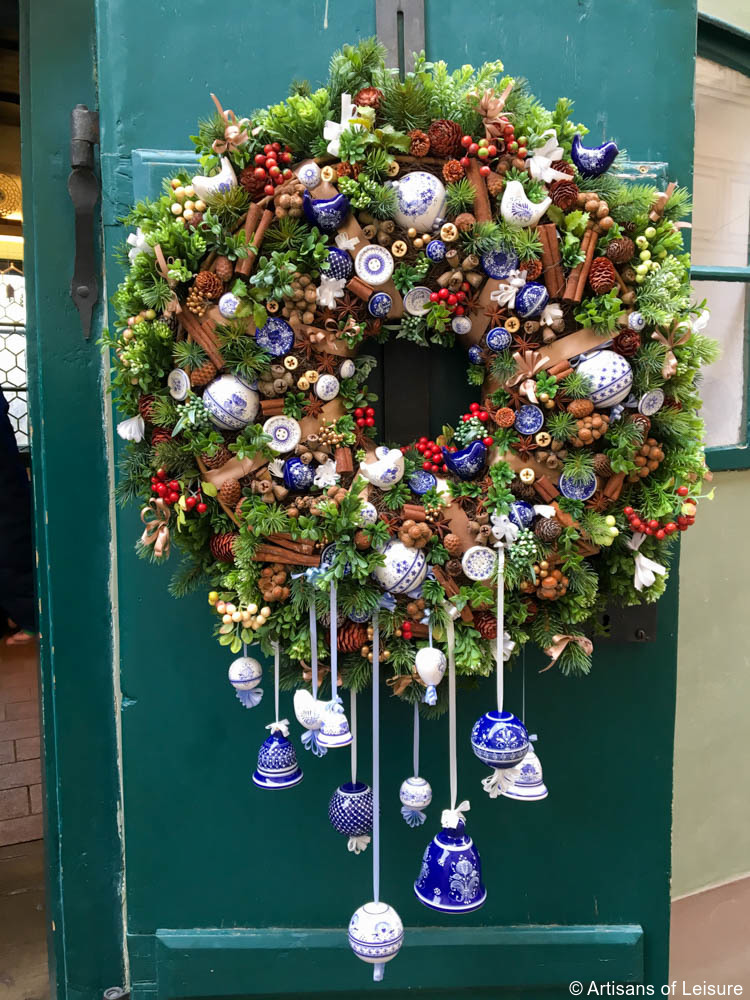 …where a highlight was our exclusive private tour of the Strahov Library…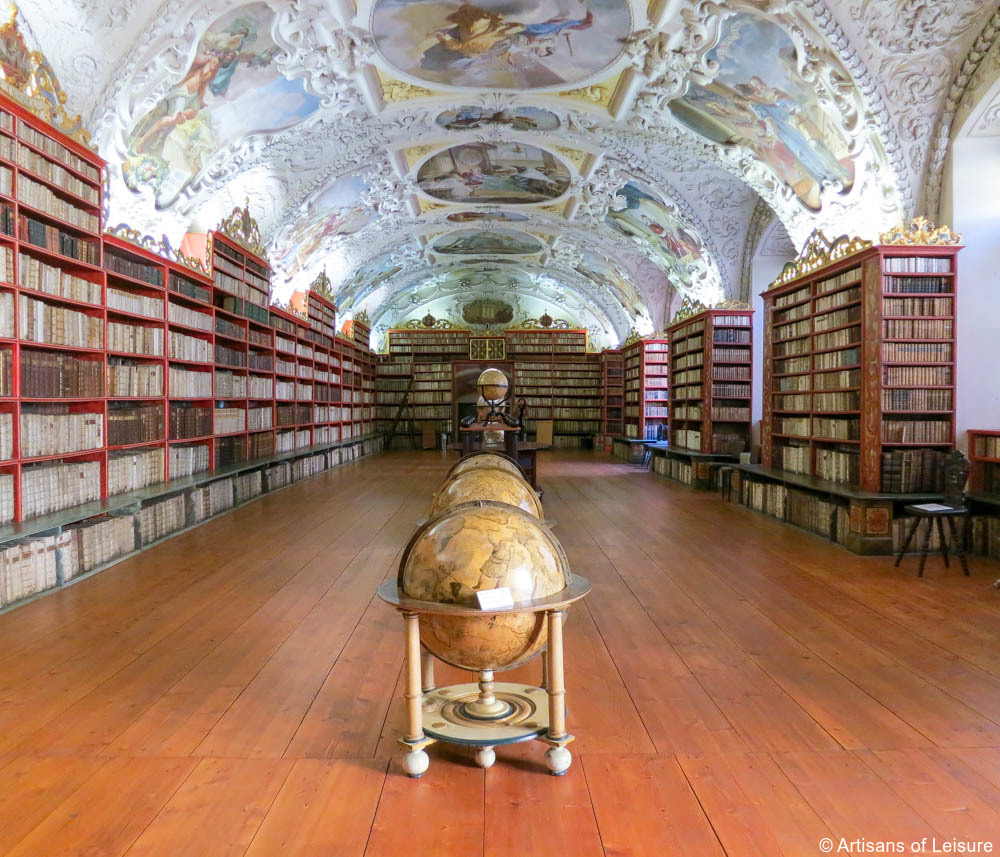 …to see the historic globes, books, and cabinets of curiosities.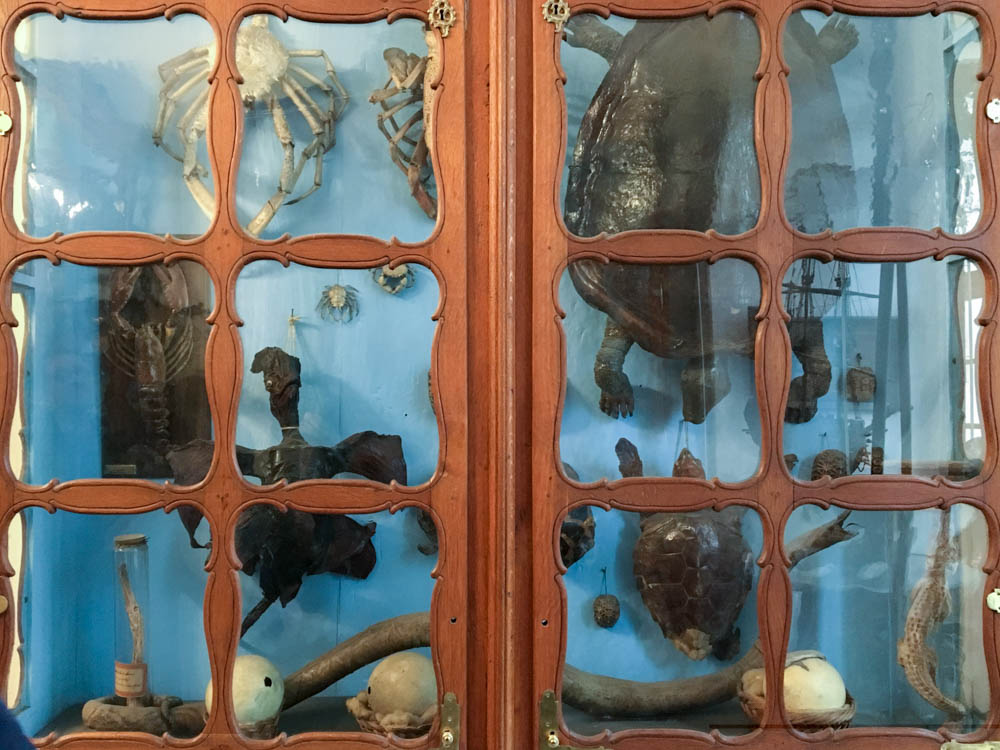 Q: What else did you do in Prague?
A: We toured the Jewish Quarter and had an in-depth tour to learn about the ancient synagogues, the Jewish cemetery and the Jewish history of Prague.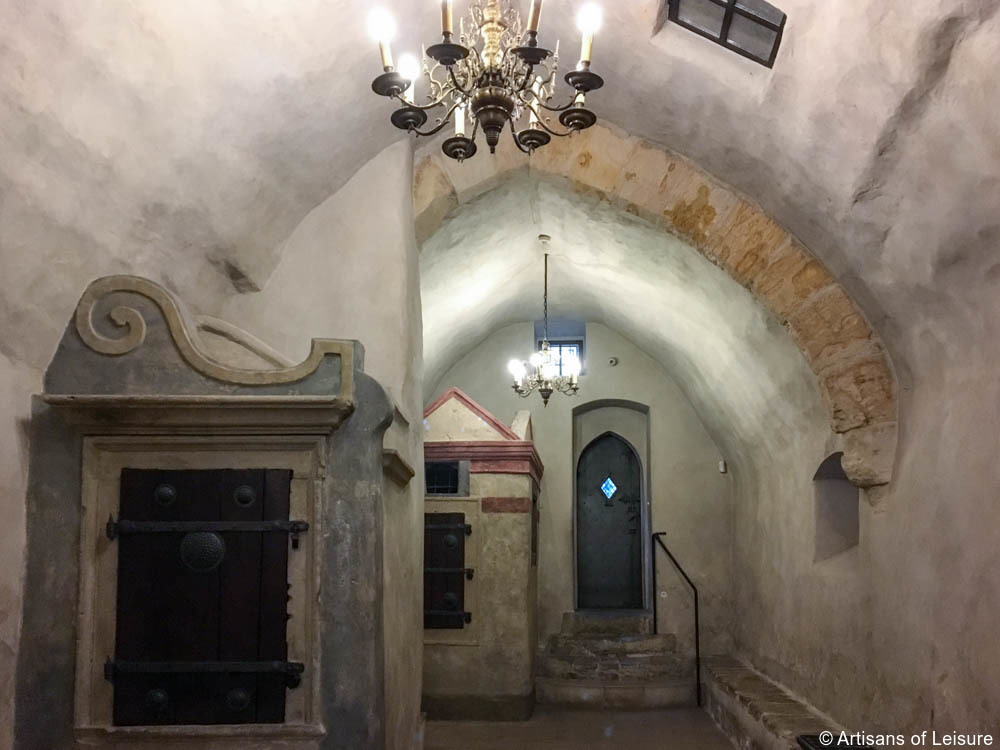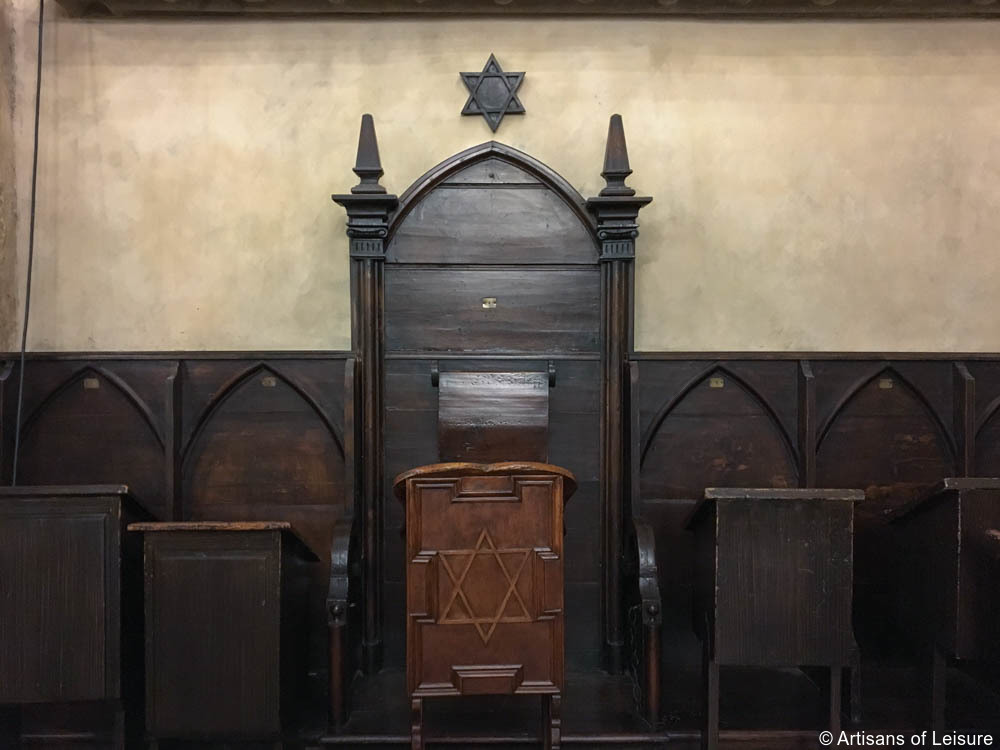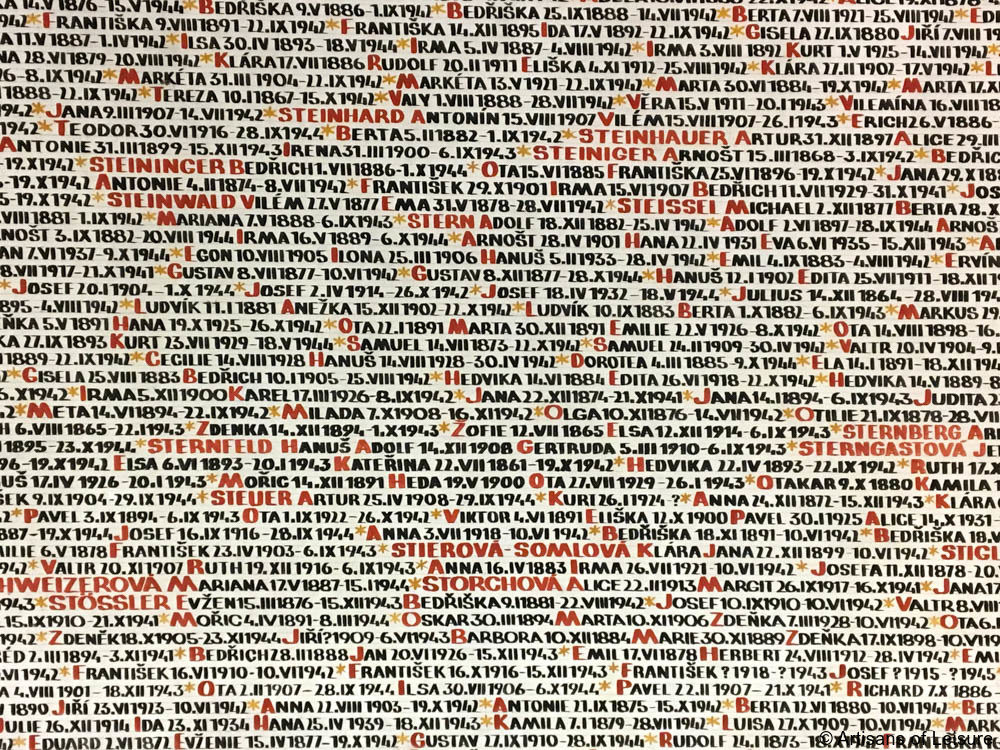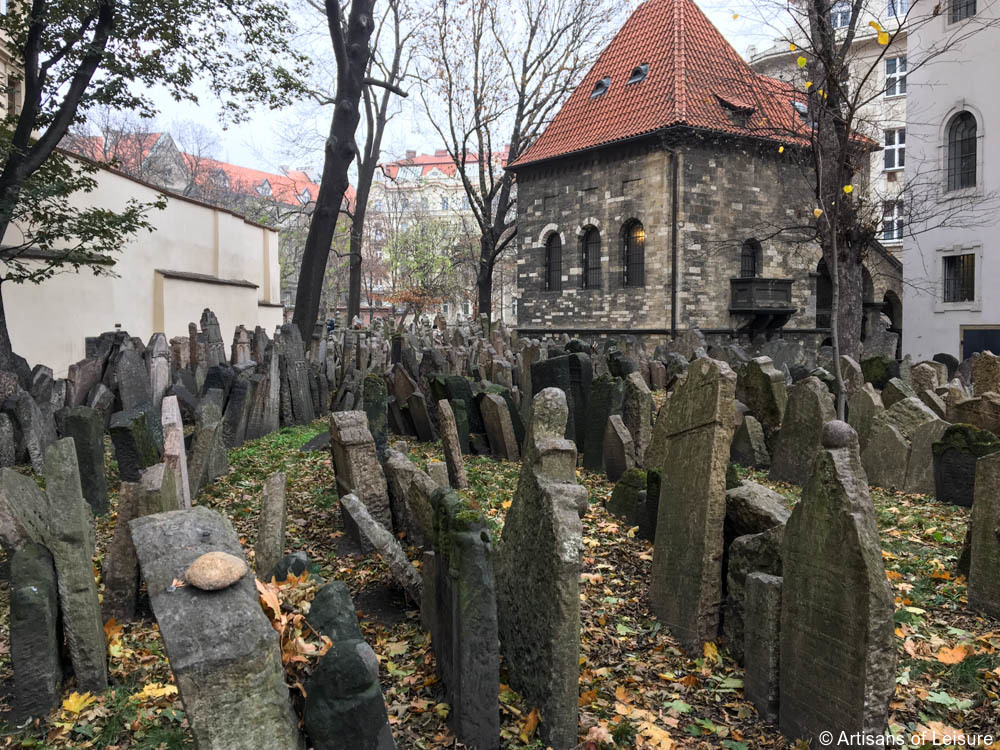 Q: Any memorable meals?
A: We spent time at historic breweries…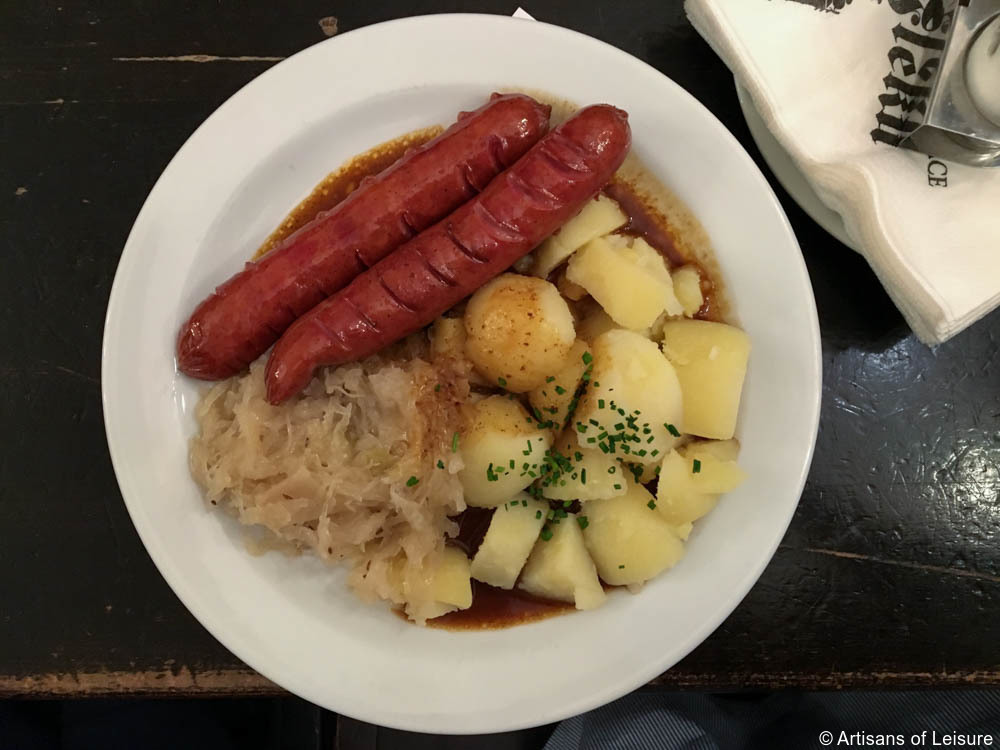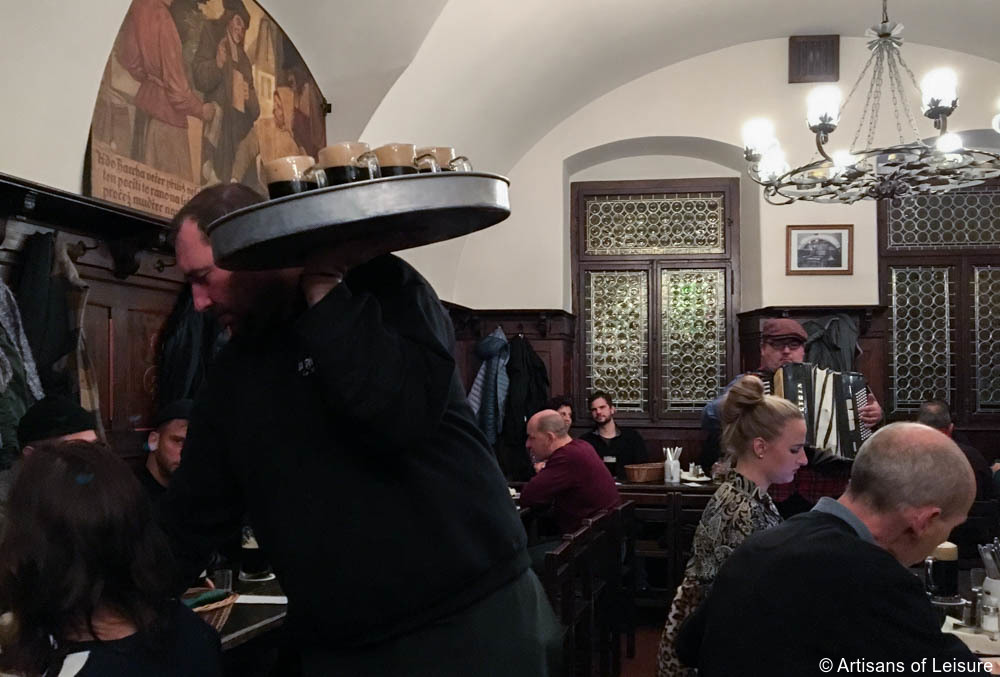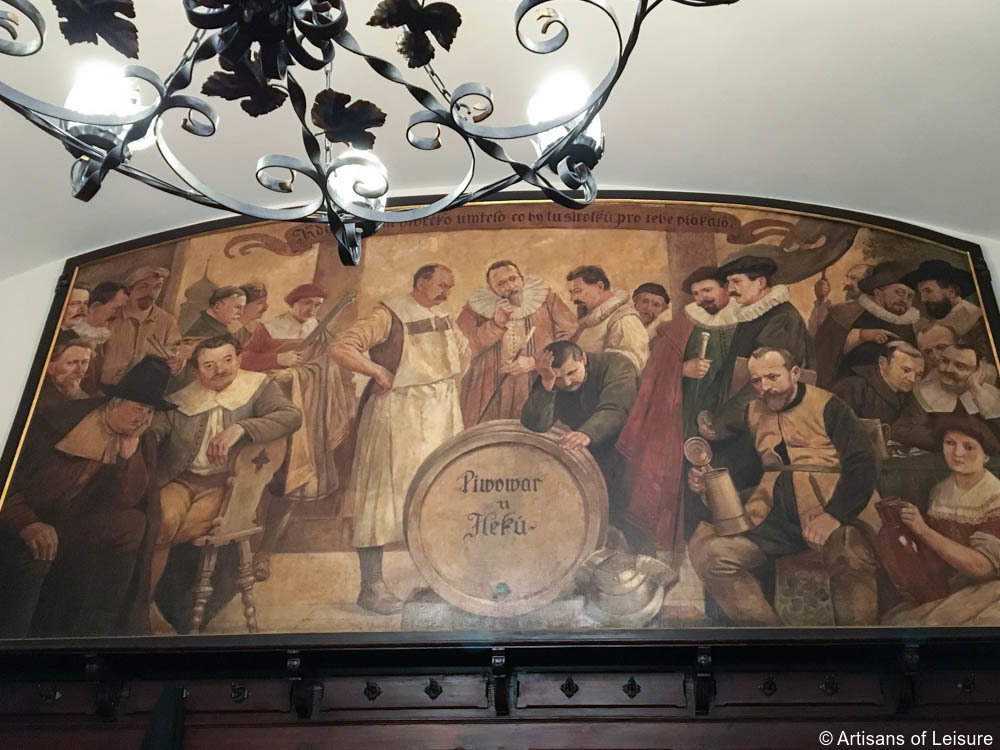 …and local cafes.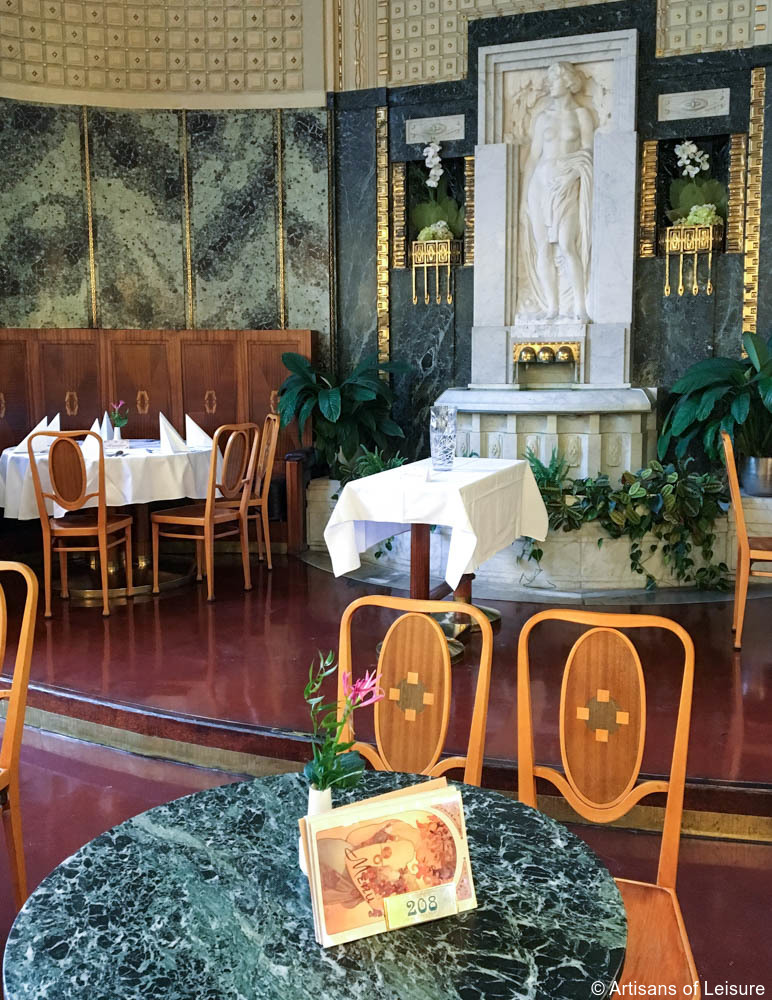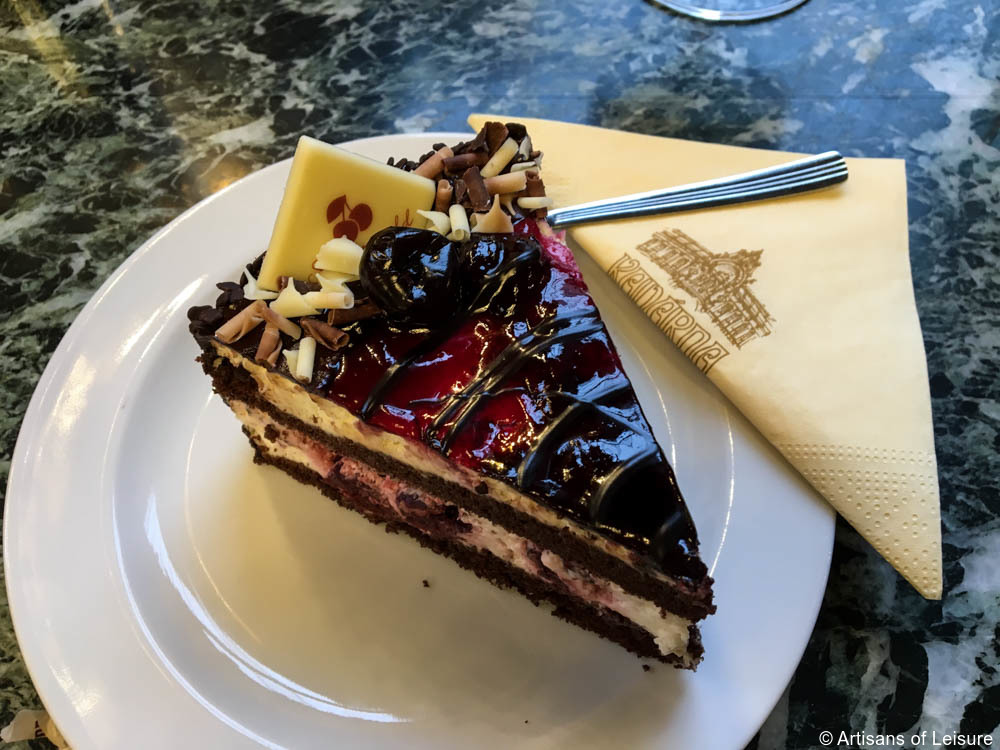 We also had an exceptional meal at La Degustation Boheme Bourgeoise, one of Prague's top gourmet restaurants.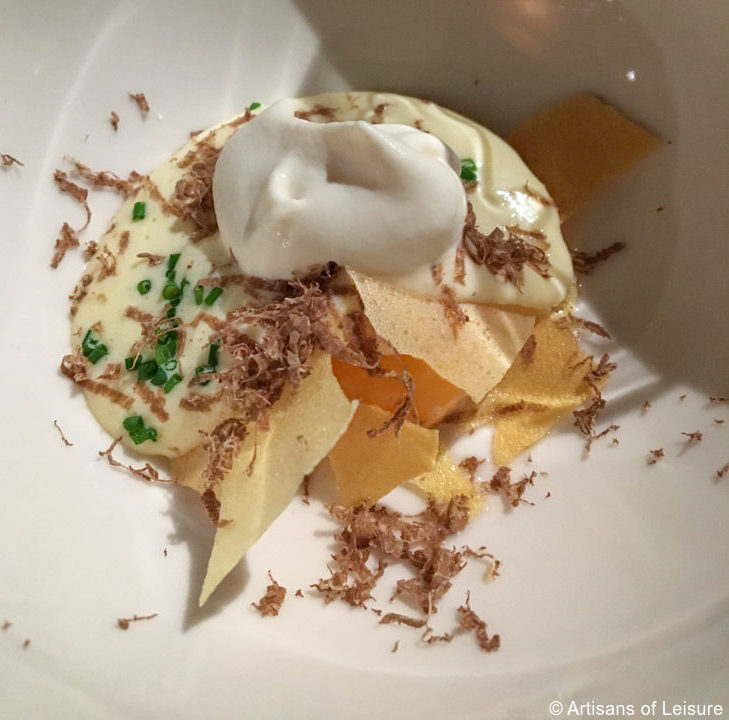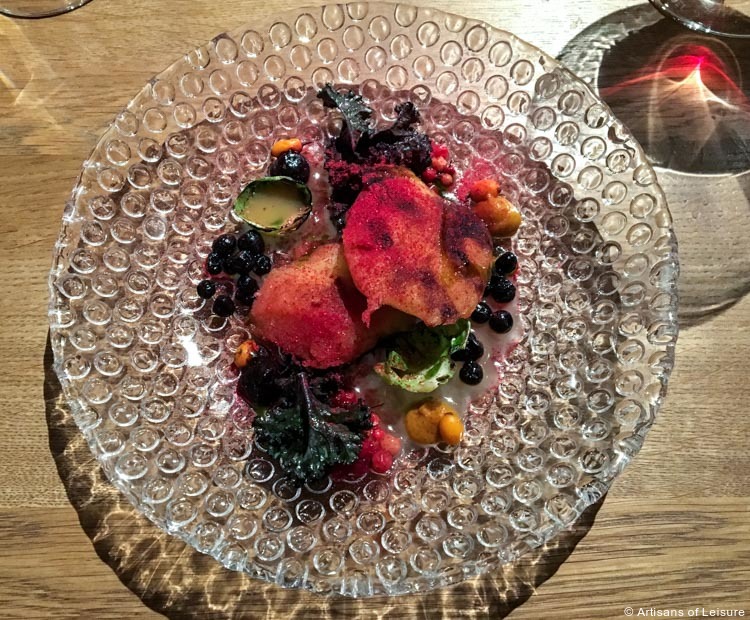 Q: Any other highlights?
A: We took a private tour of Municipal House to see its interesting interiors and concert halls…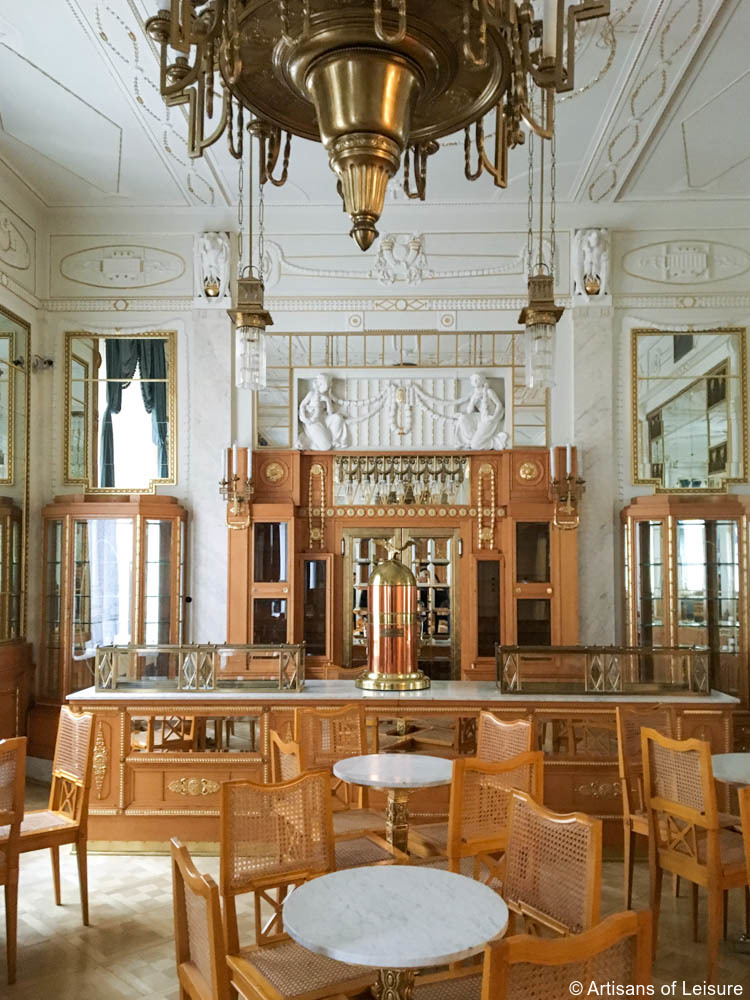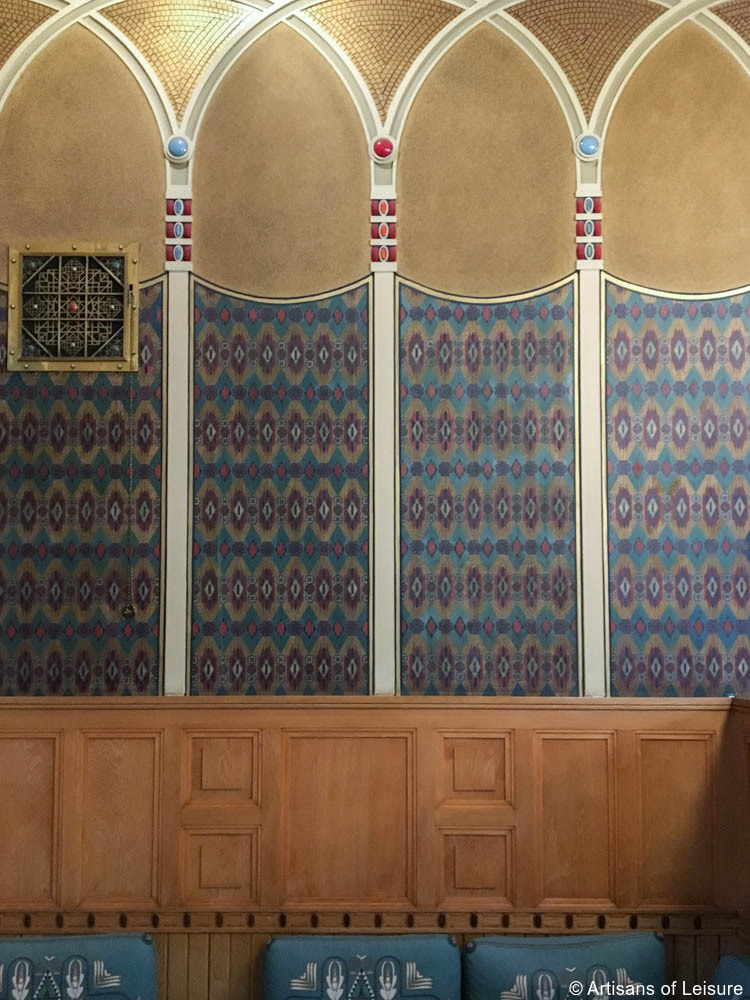 …enjoyed walks in the Old Town…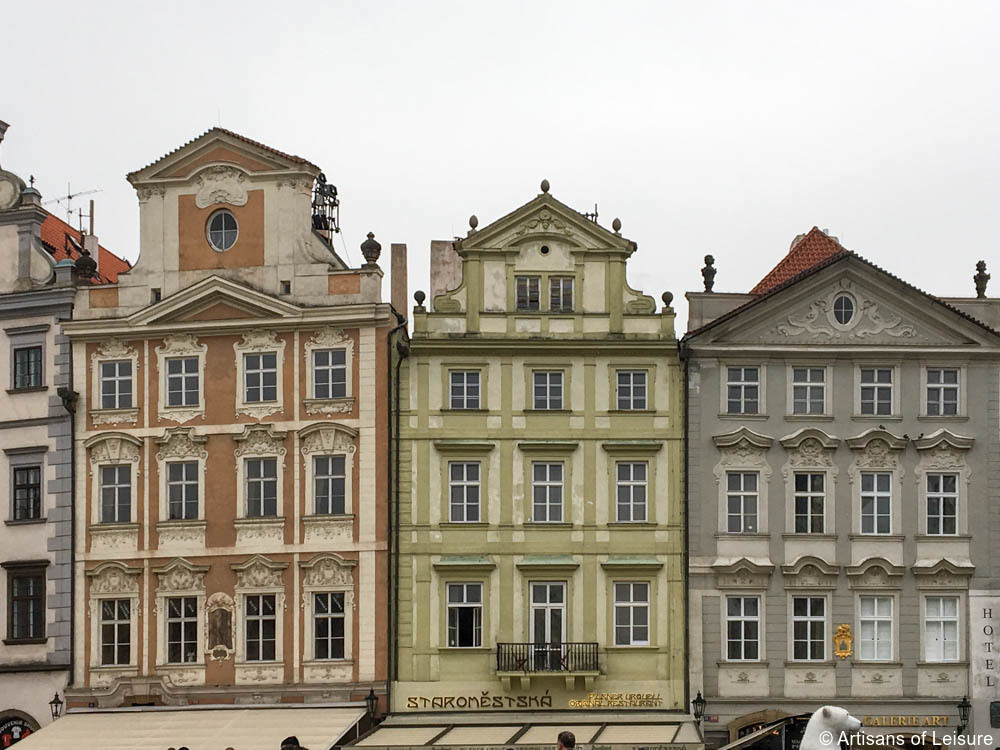 …and relaxed at the beautiful Four Seasons Hotel Prague, which has an incredible location close to the Old Town and just across the Vltava River from the Mala Strana neighborhood.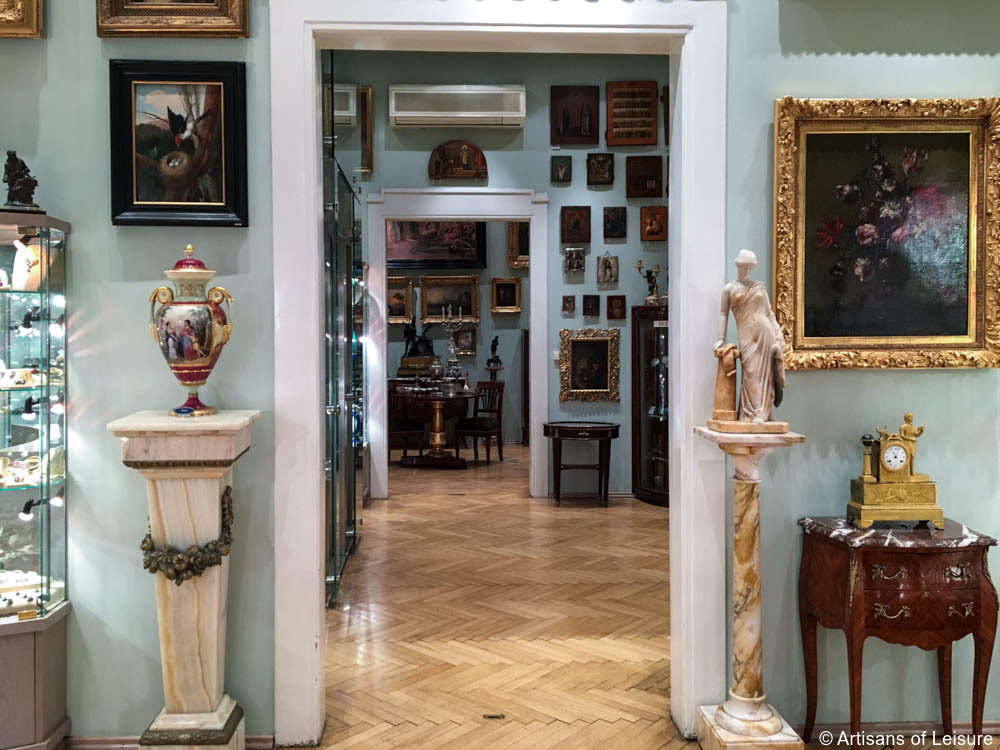 Ashley's tour is similar to our Budapest, Vienna, Prague tour.
Contact an Artisans of Leisure travel specialist for more information about our private, customized Central Europe tours.
Destinations: Austria, Central Europe, Czech Republic, Europe, Hungary
Tags: Art Nouveau, art tours, art travel experts, Ashley Ganz, Ashley Isaacs Ganz, Austria tours, behind-the-scenes, Budapest, Budapest baths, cabinet of curiosity, cafes, Central Europe, Central Europe tours, Christmas Markets, collecting, decorative arts, design, design tours, Europe tours, Europe travel experts, European Christmas markets, European culture, exclusive, family travel, food tours, Gresham Palace, Herend, Herend factory, Herend factory tour, history tours, Hungary tours, interiors, Jewish tour Budapest, Jewish tour Prague, Jewish tours, libraries, luxury tours, museum tours, music, porcelain, Prague, Secessionist, shopping, Spanish Riding School, Strahov Library, Vienna, Vienna Boys Choir, Vienna tours, Zsolnay