April 27, 2014
The Best of Sri Lanka
Sri Lanka is a beautiful and welcoming island country in the Indian Ocean. Among its many charms are awe-inspiring ancient monuments, verdant mountains covered in tea plantations, atmospheric colonial-era architecture and abundant native wildlife.
Most travelers arrive in Colombo, the capital of Sri Lanka. The bustling city has interesting sights such as historic buildings, open-air markets and shops offering handmade crafts.
Buddhism is the dominant religion in Sri Lanka, and multicolored Buddhist flags are flown throughout the country during religious holidays.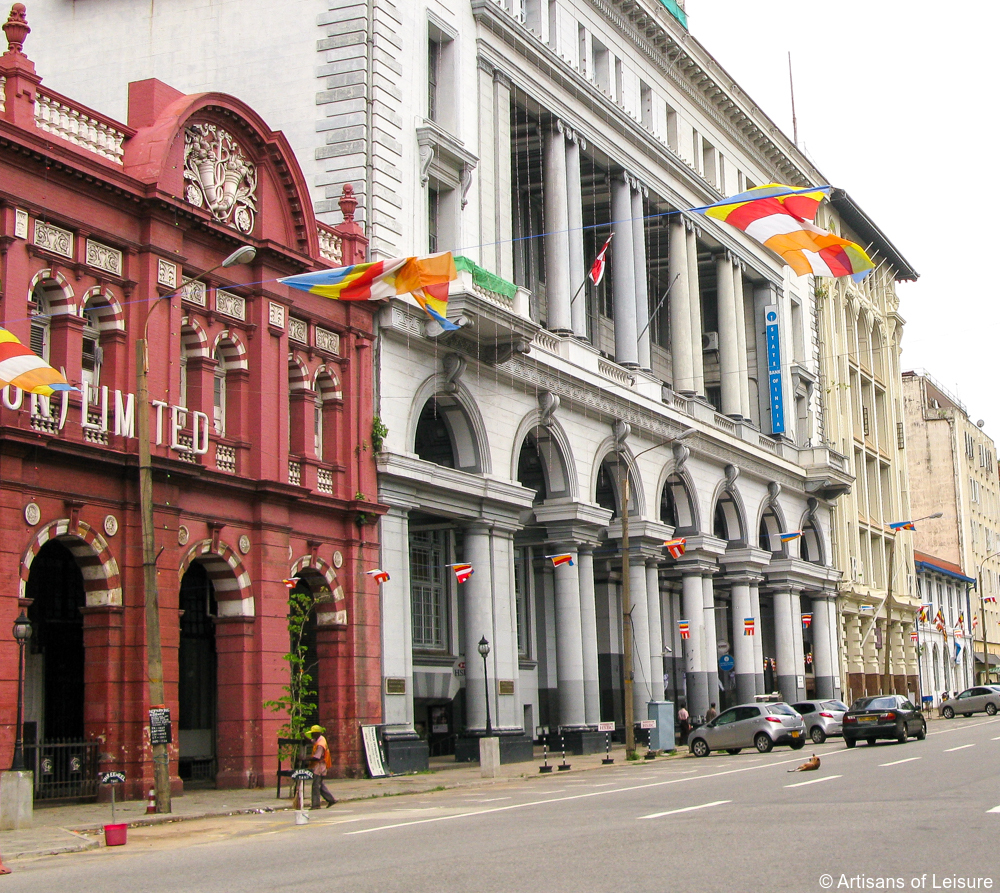 The Cultural Triangle is a must for travelers wanting to understand Sri Lanka's history and culture. It covers a large part of northern Sri Lanka and has four UNESCO World Heritage sites: Anuradhapura, Sigiriya, Polonnaruwa and Dambulla.
Anuradhapura is a vast ruined Buddhist city filled with religious sites, including a centuries-old sacred bo (bodhi) tree and several monumental stupas.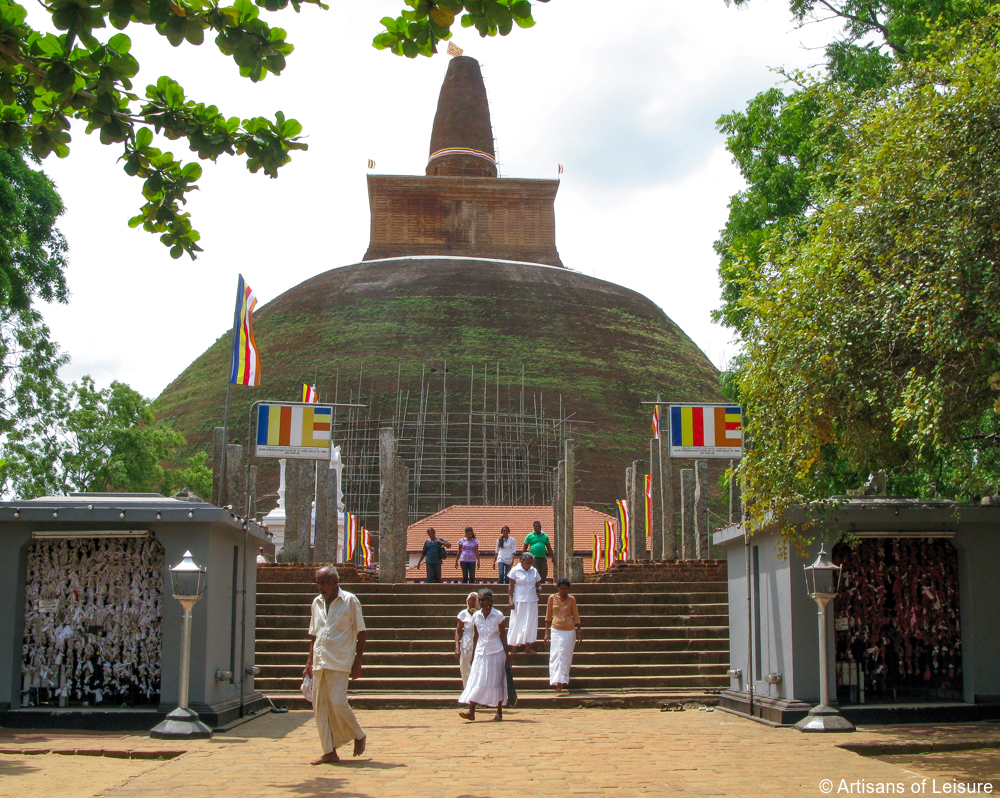 Pilgrims pray in front of the Samadhi Buddha statue in Anuradhapura.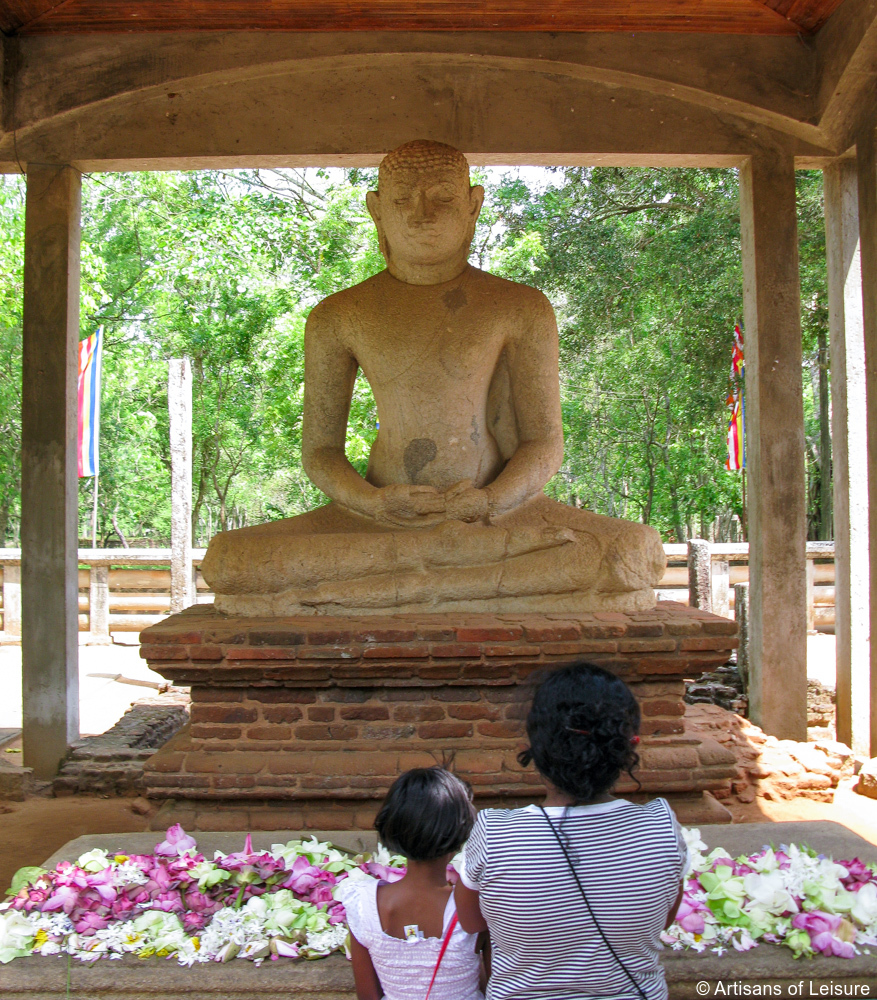 Mihintale is a nearby sacred site believed to be where Buddhism was introduced to Sri Lanka. It has a water garden, the ruins of an ancient hospital and several hilltop temples.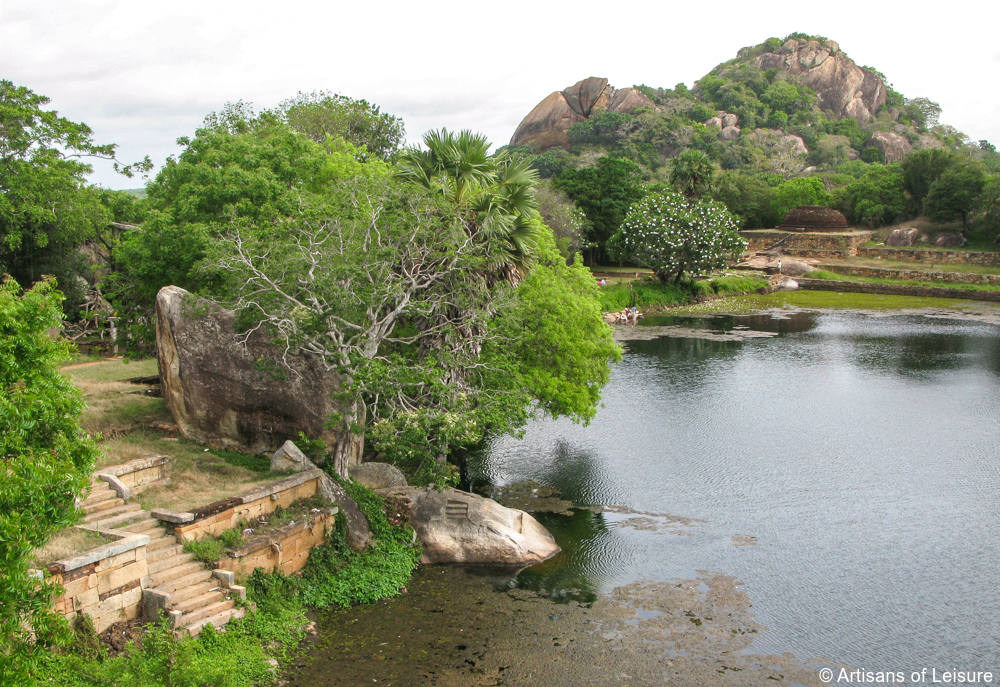 A Buddhist monk carrying a large gold key climbs the steps that connect Mihintale's hilltop temples.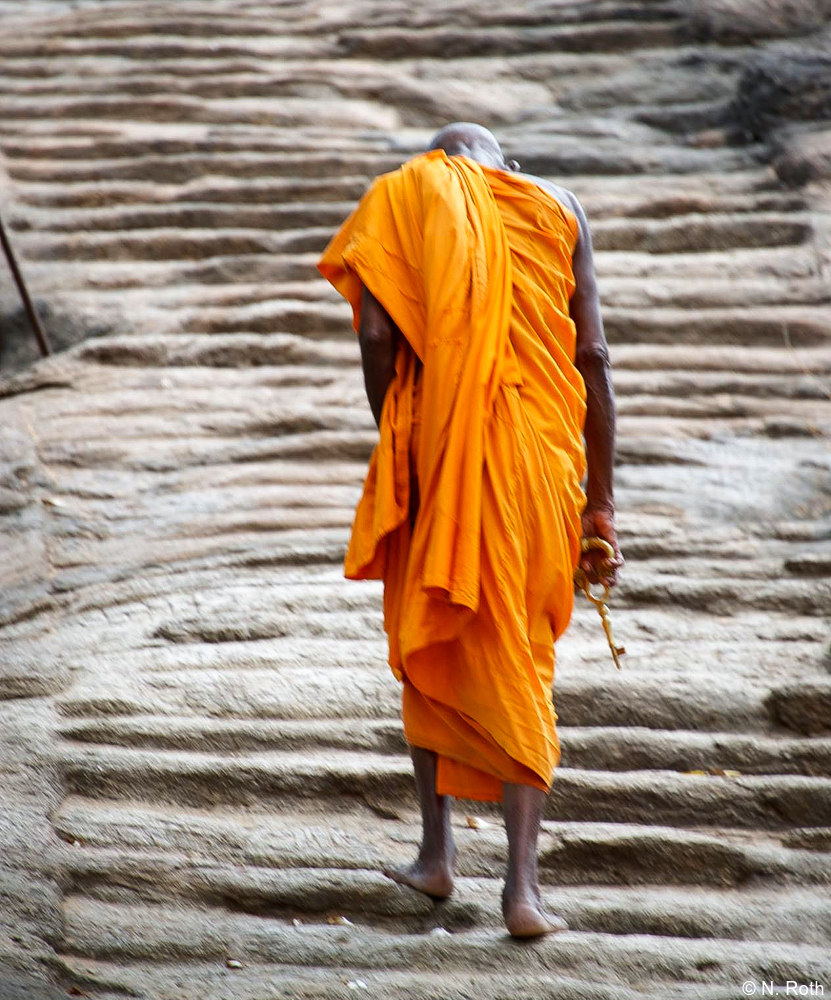 Sigiriya is a spectacular rock citadel and UNESCO World Heritage Site. On top of the stone monolith are the ruins of a palace dating from the fifth century A.D. The extensive grounds at the base of the rock include water gardens and ponds.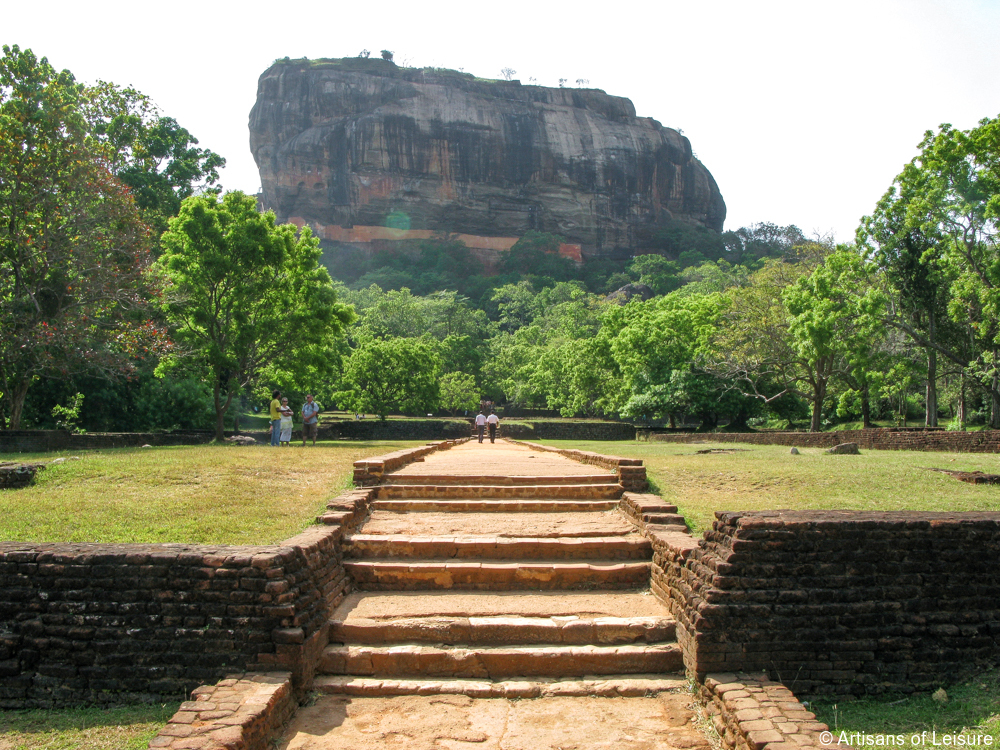 In a cave en route to the top are the famous Sigiriya Damsels frescoes painted on a rock wall centuries ago.
At the summit of Sigiriya, stairways connect ponds, platforms and lookouts of the former palace. Also impressive are the 360-degree views, which extend for miles over the surrounding forest and farmland.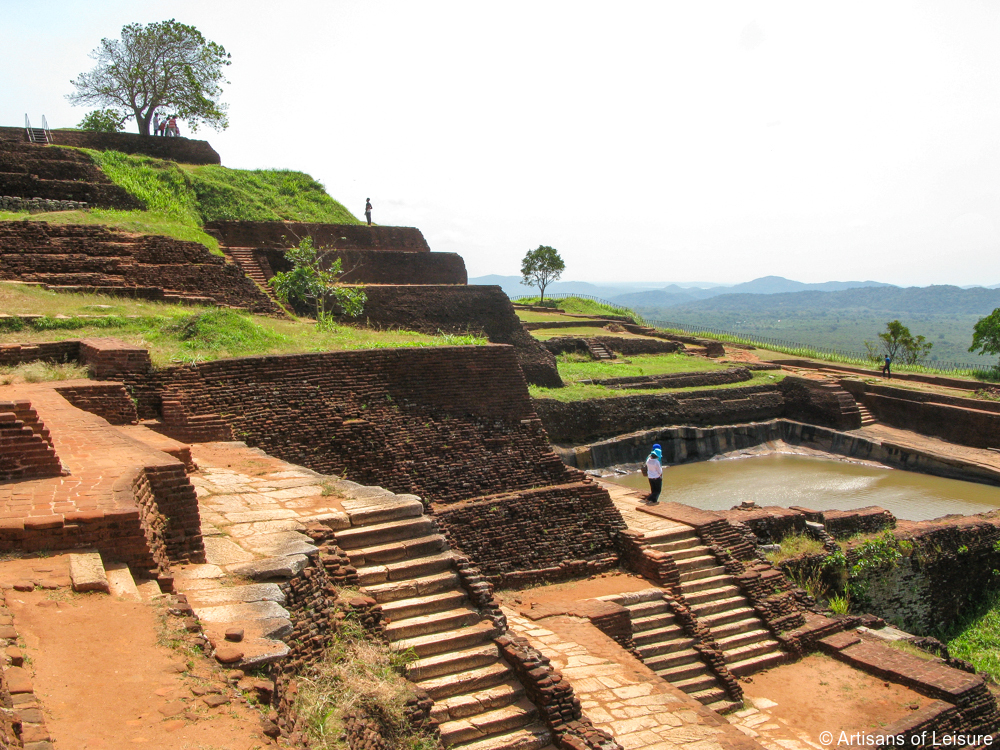 Another UNESCO World Heritage Site in the Cultural Triangle is Polonnaruwa, an ancient Buddhist city with ruined palaces and temples. A landmark of Polonnaruwa is Gal Vihara, a rock temple with images of the Buddha carved into a granite boulder.
Dambulla is a UNESCO-listed complex of cave temples in the Cultural Triangle. Whitewashed galleries front the ancient caves.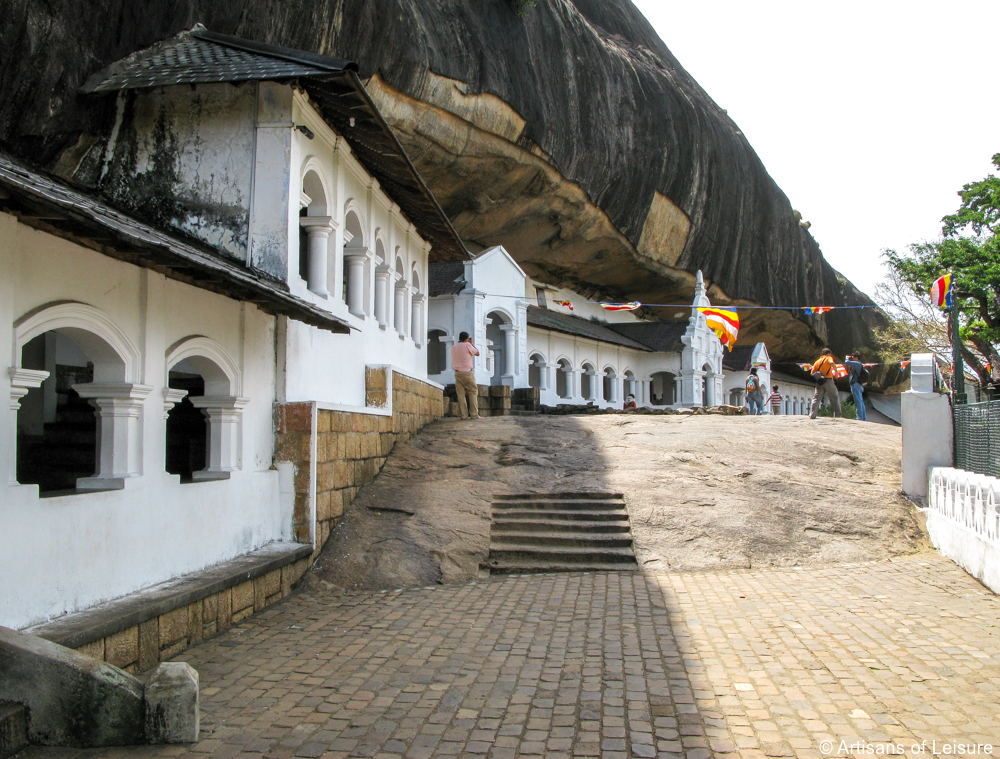 Inside, Buddhist sculptures are carved from the rock, and the walls and ceilings are painted with elaborate patterns and Buddhist iconography.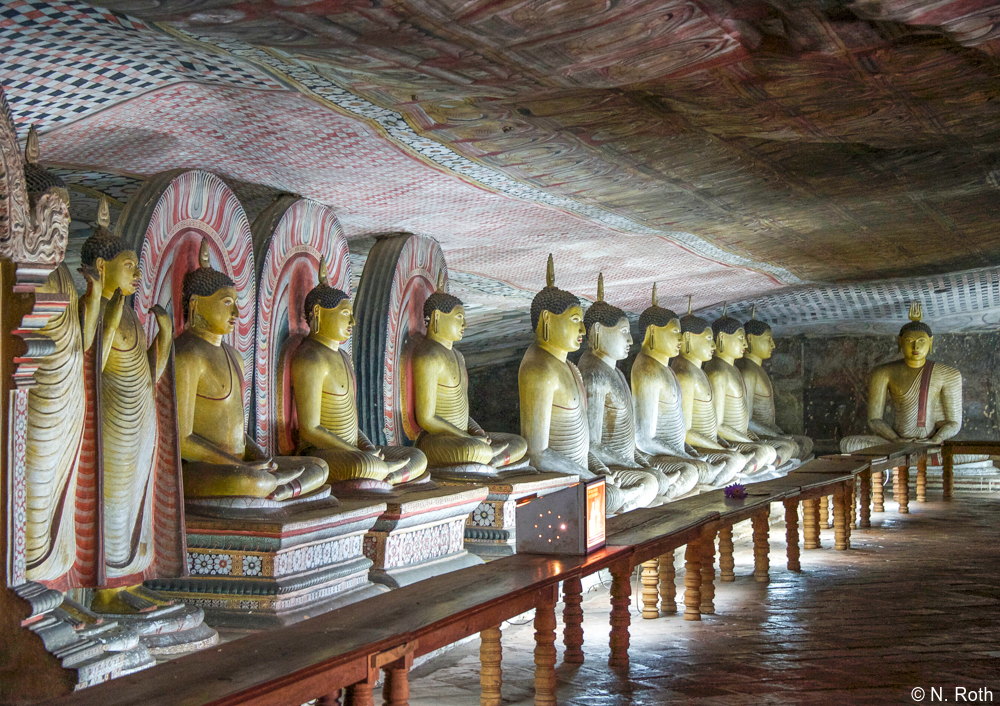 Elephants are a common sight around Sri Lanka. This elephant is enjoying a bath by its handler. We arrange private elephant experiences in Sri Lanka, such as feeding and bathing elephants in the Cultural Triangle.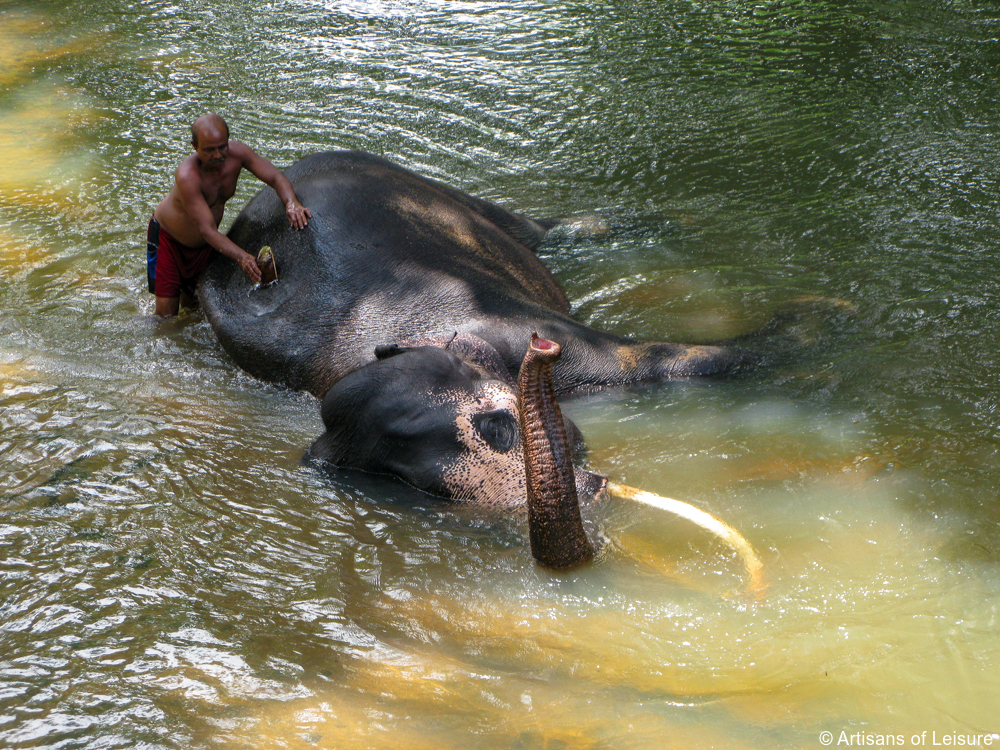 We take our travelers to a spice garden to learn about the many different types of spices grown in Sri Lanka. This photo shows how nutmeg (the nut) and mace (the red membrane) come from the same fruit.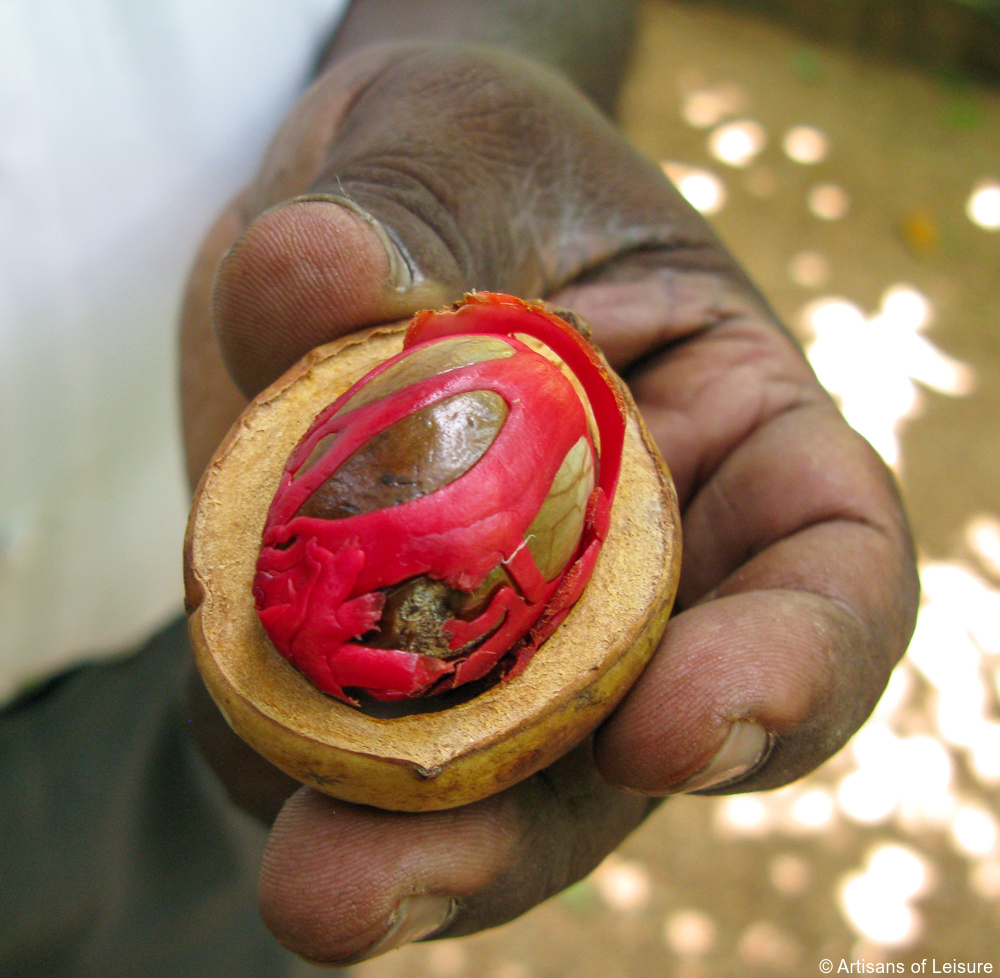 In the hills above the Cultural Triangle is Kandy, a former royal capital and a UNESCO World Heritage Site. This viewpoint takes in the lake and the Temple of the Tooth. One of the most sacred Buddhist sites in Sri Lanka, the temple is dedicated to a tooth believed to have come from the historical Buddha.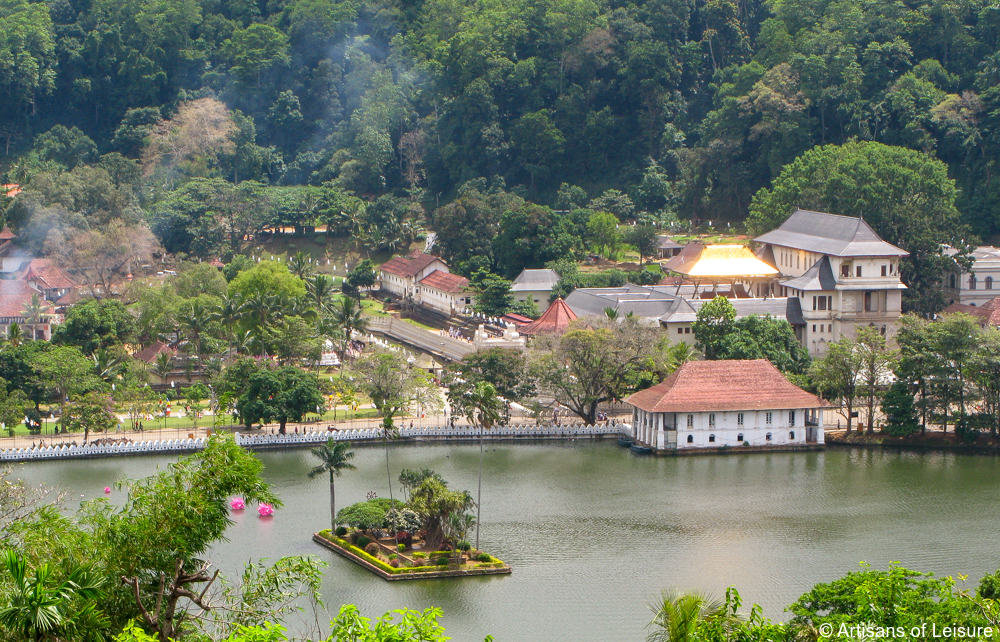 We typically take our travelers to the Temple of the Tooth during a puja religious ceremony, when drummers play and many pilgrims visit.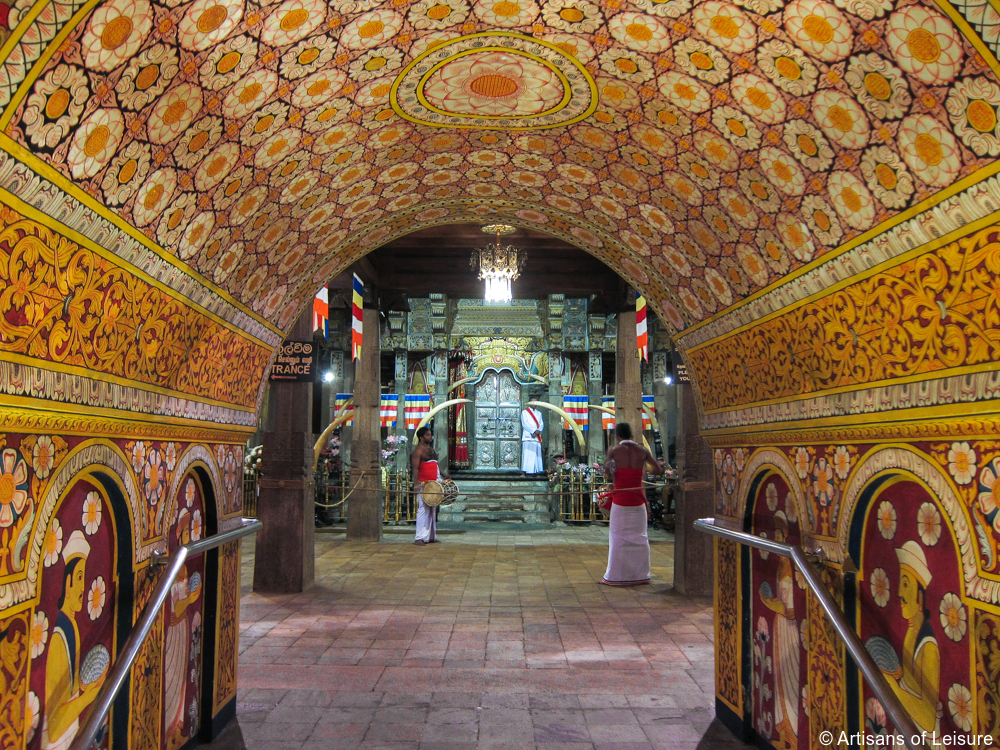 We also take our travelers to the market in Kandy, where vendors sell produce, spices, tobacco and dry goods.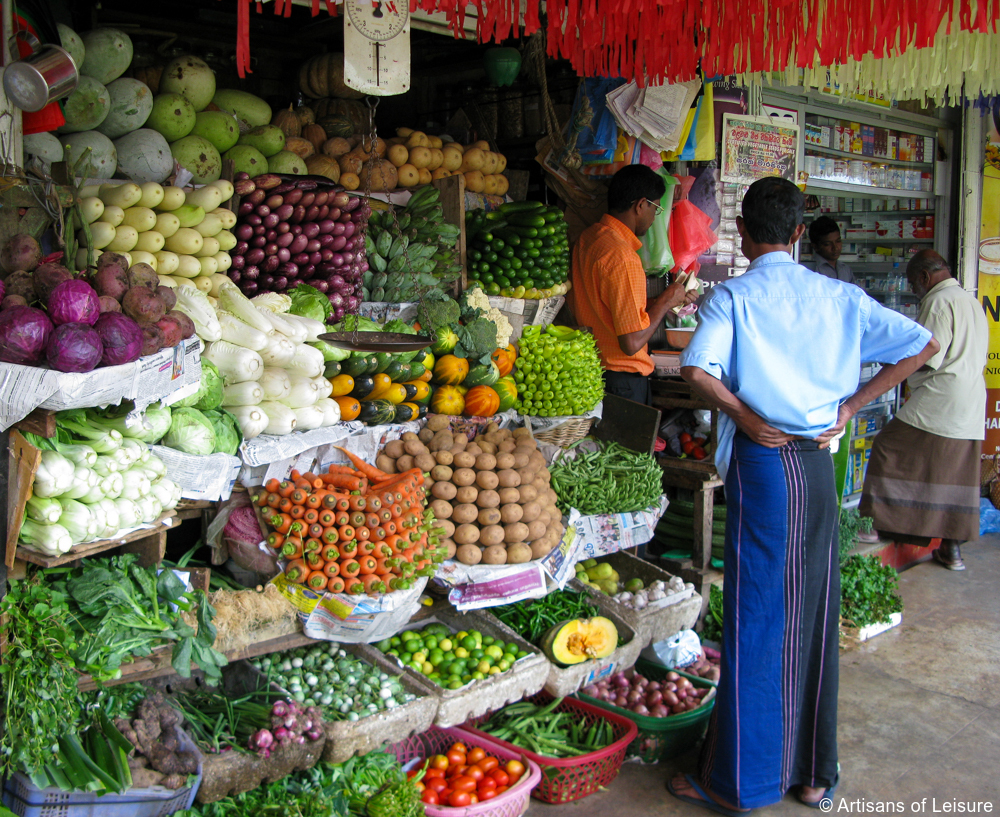 One of our preferred properties in Kandy is Kandy House, a boutique hotel set in a historic manor.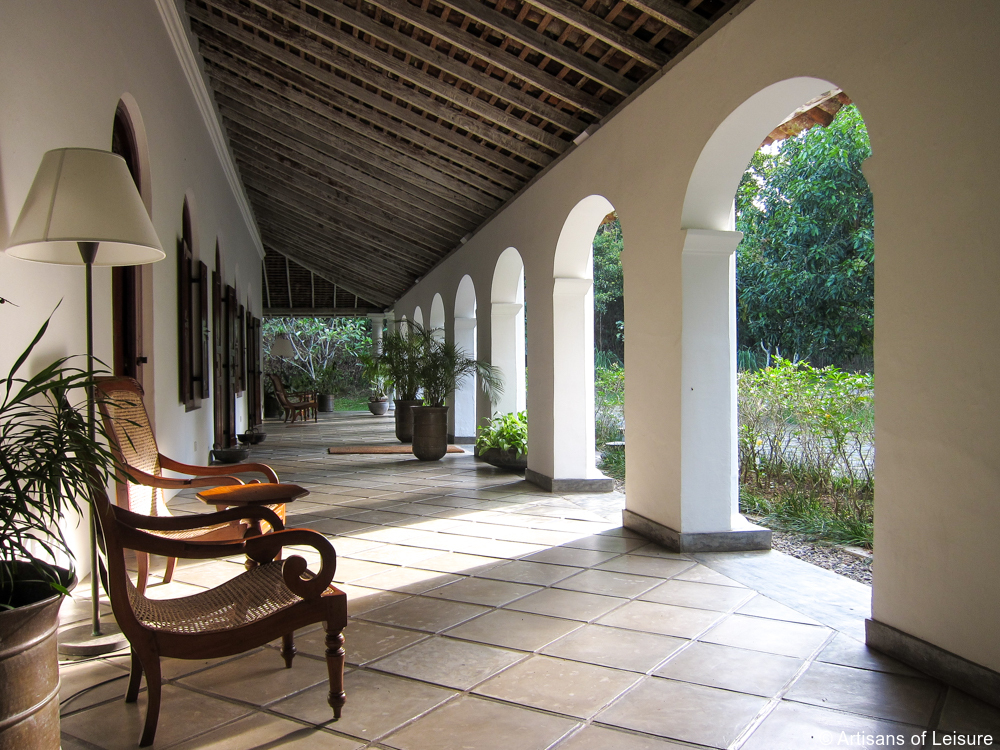 We arrange a private performance of Kandyan drumming and dancing for our travelers.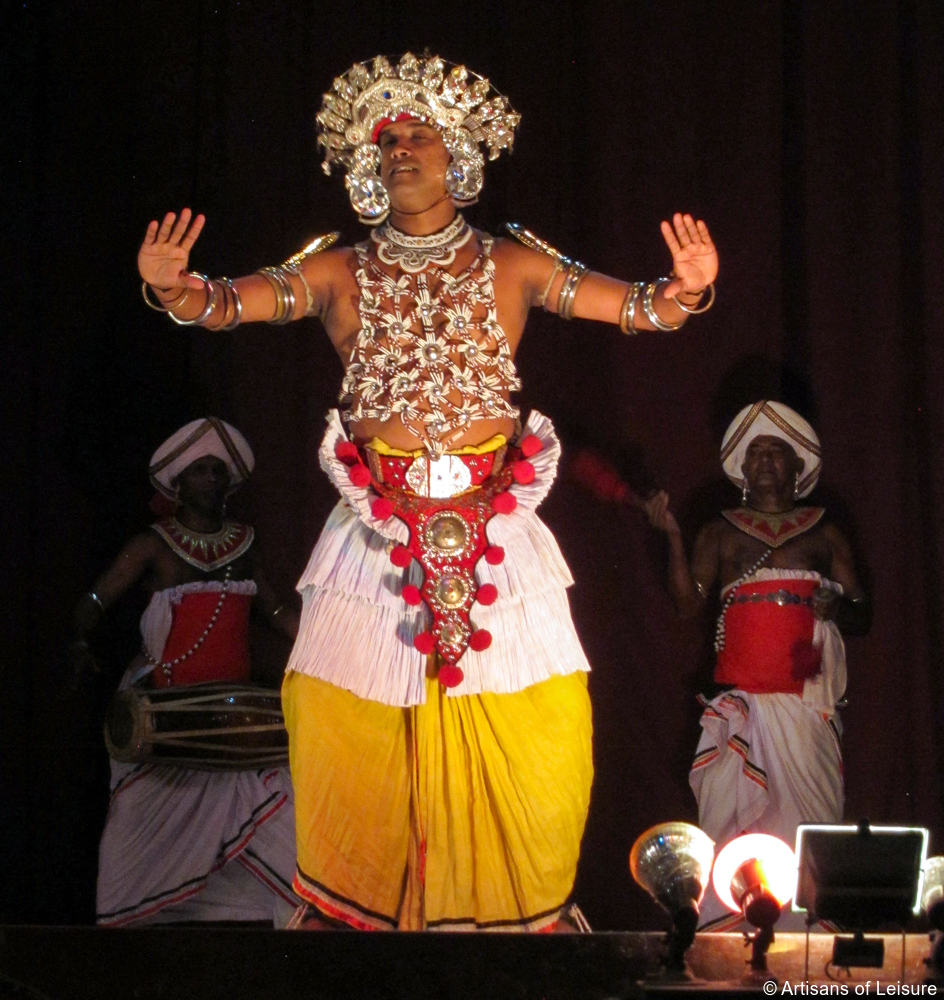 Higher in the mountains is the Hill Country, where tea plantations blanket the slopes in verdure.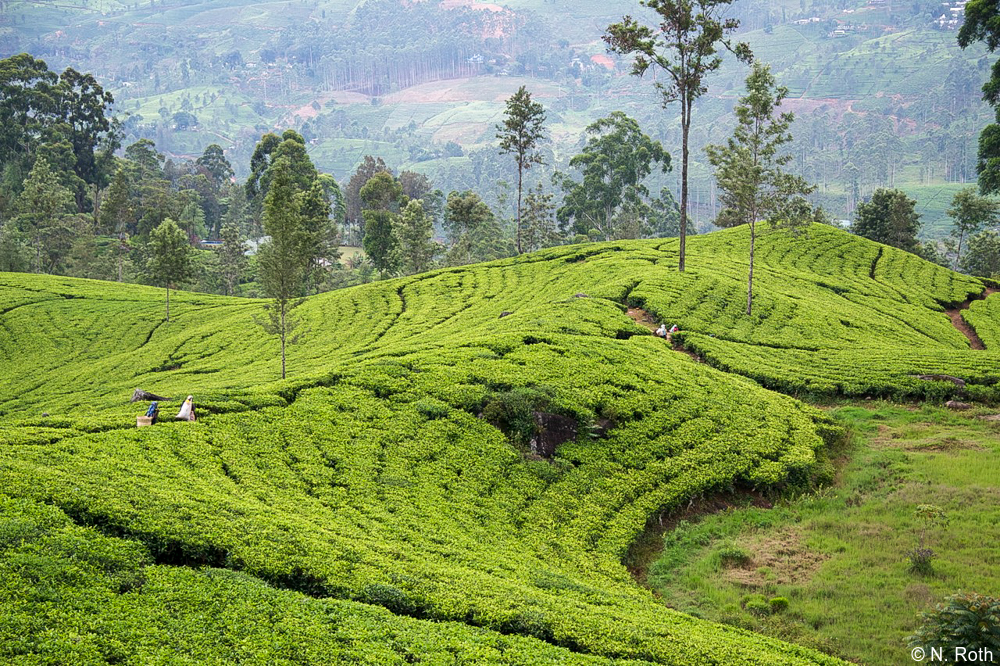 Tea Trails is a luxurious Relais & Chateaux hotel set in several renovated tea planter's cottages among Hill Country tea plantations.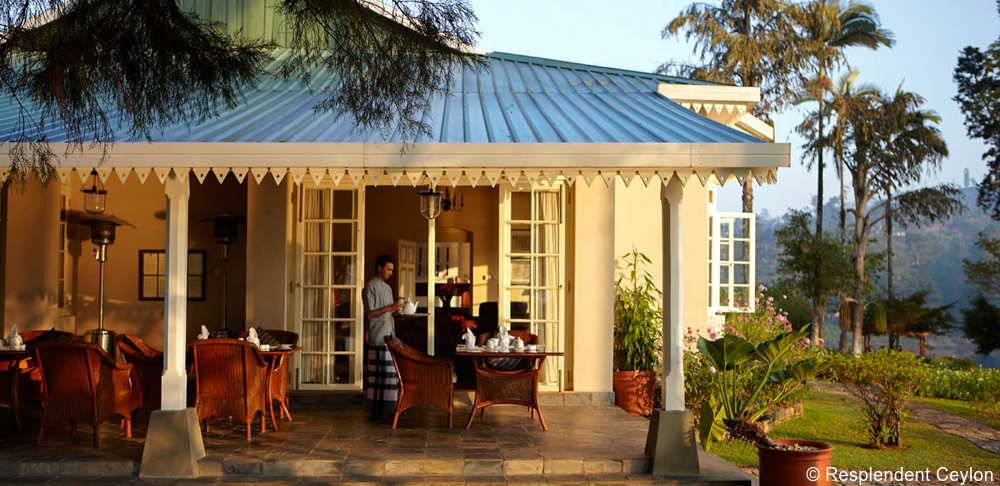 While staying at this evocative hotel, our travelers can enjoy walks and bike rides through the tea fields. Another highlight is a tour of a tea factory, where visitors can learn about the ideal "two leaves and a bud" tea pickers aim to gather, as well as how the leaves are processed to make Ceylon black tea.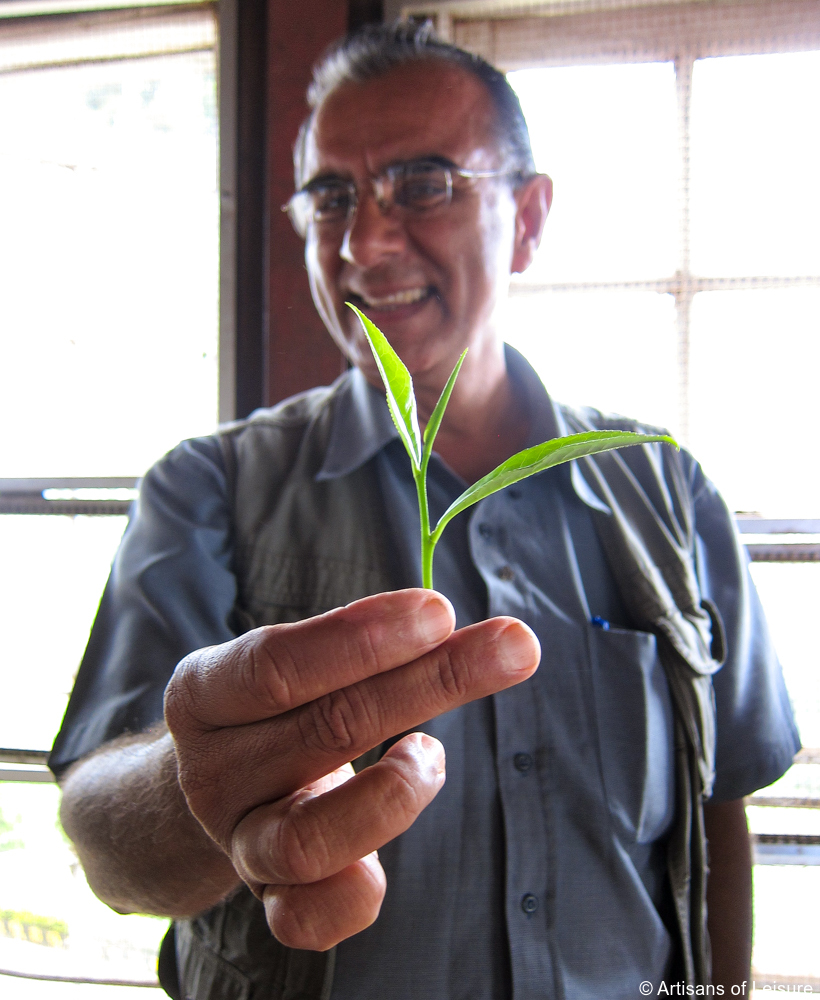 We also arrange private wildlife safaris in Yala National Park, where travelers can see wild elephants…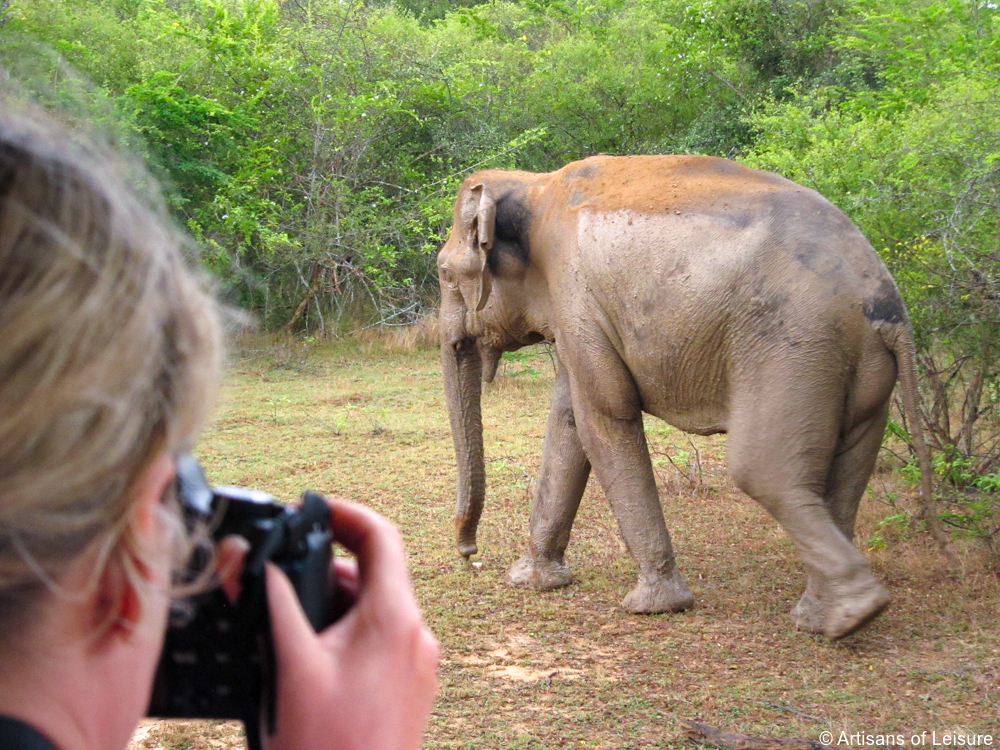 …many different types of birds…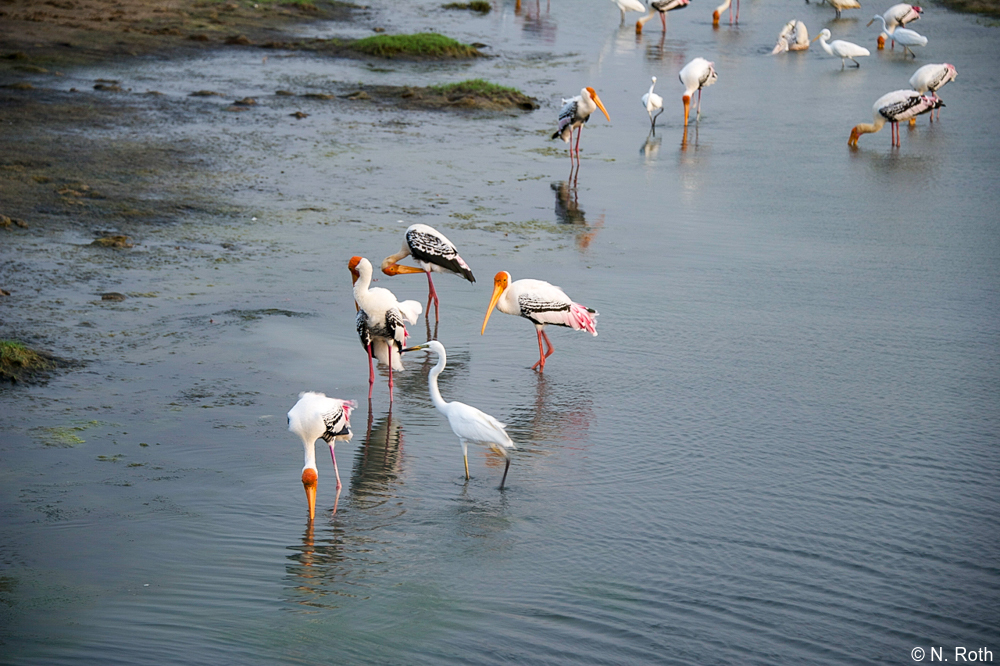 …and, with luck, a leopard.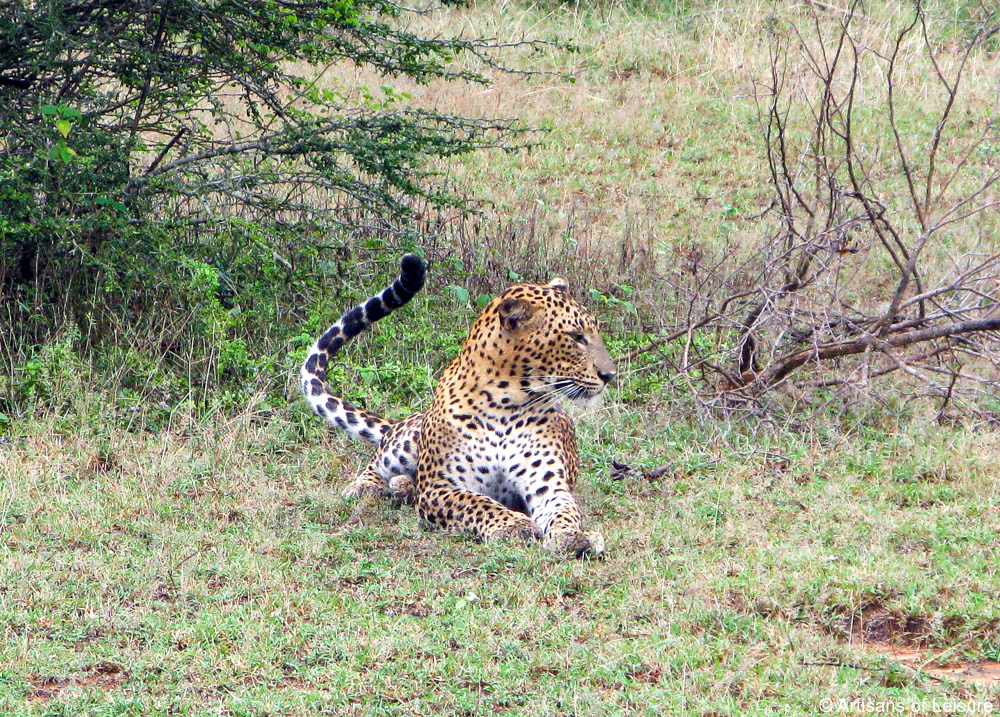 Much of Sri Lanka is rural and based around village life. It's interesting to see how the locally grown crops at roadside stands vary from one area to another.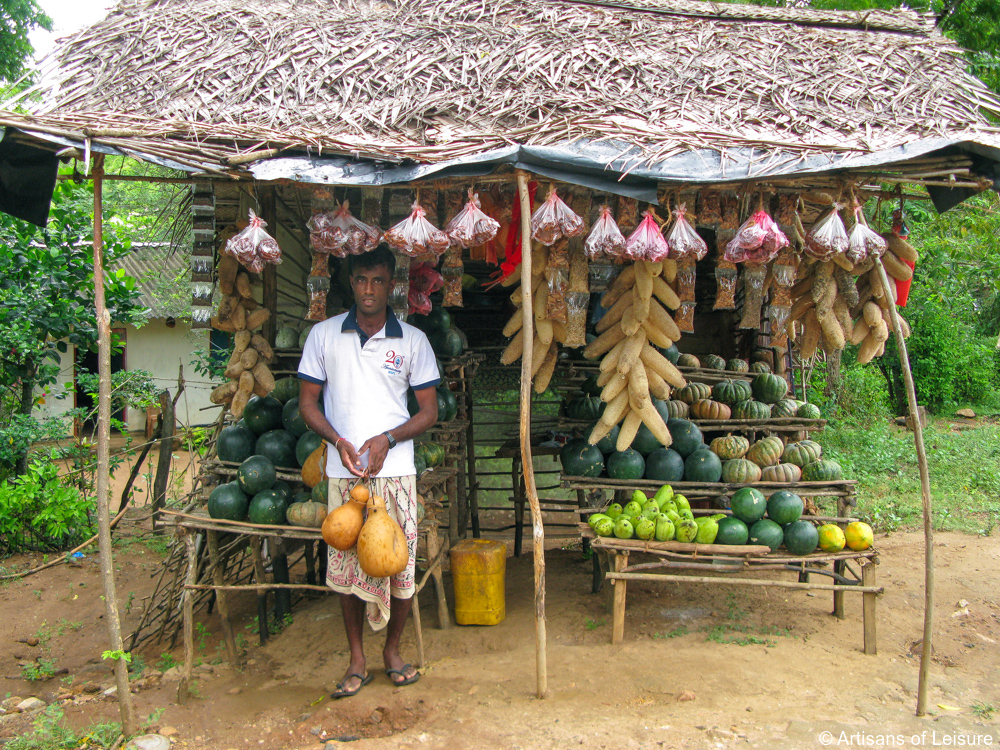 A cold drink on arrival welcomes guests to Amanwella, one of our favorite hotels in Sri Lanka. The beautiful luxury beach resort is on the south coast of Sri Lanka.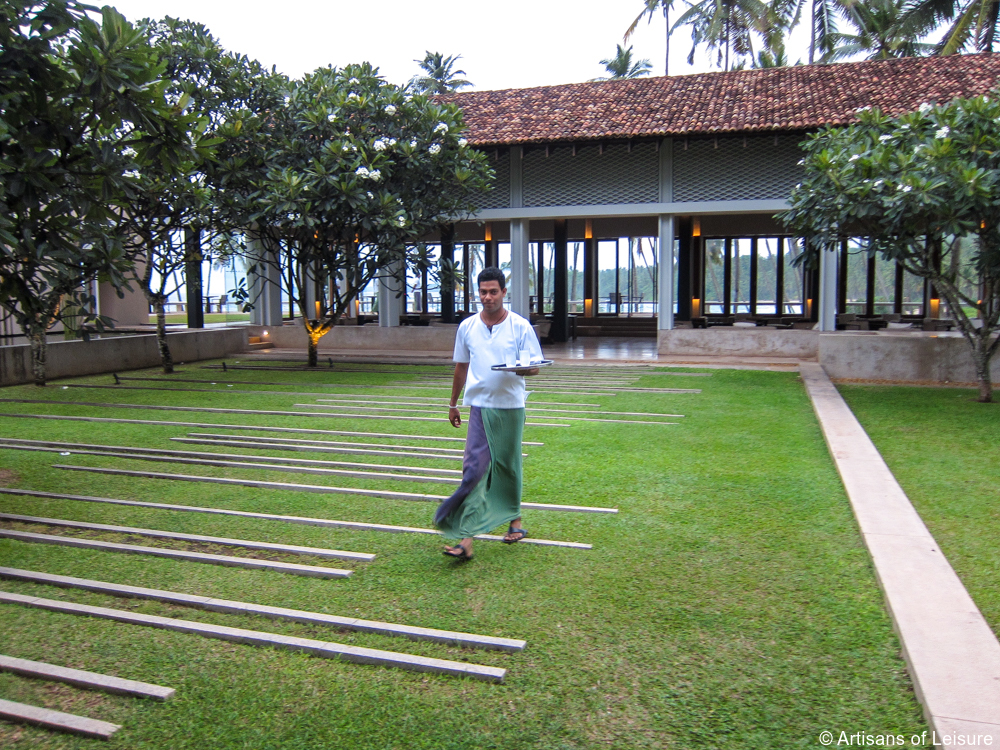 Amanwella's pool overlooks the resort's long, curving beach.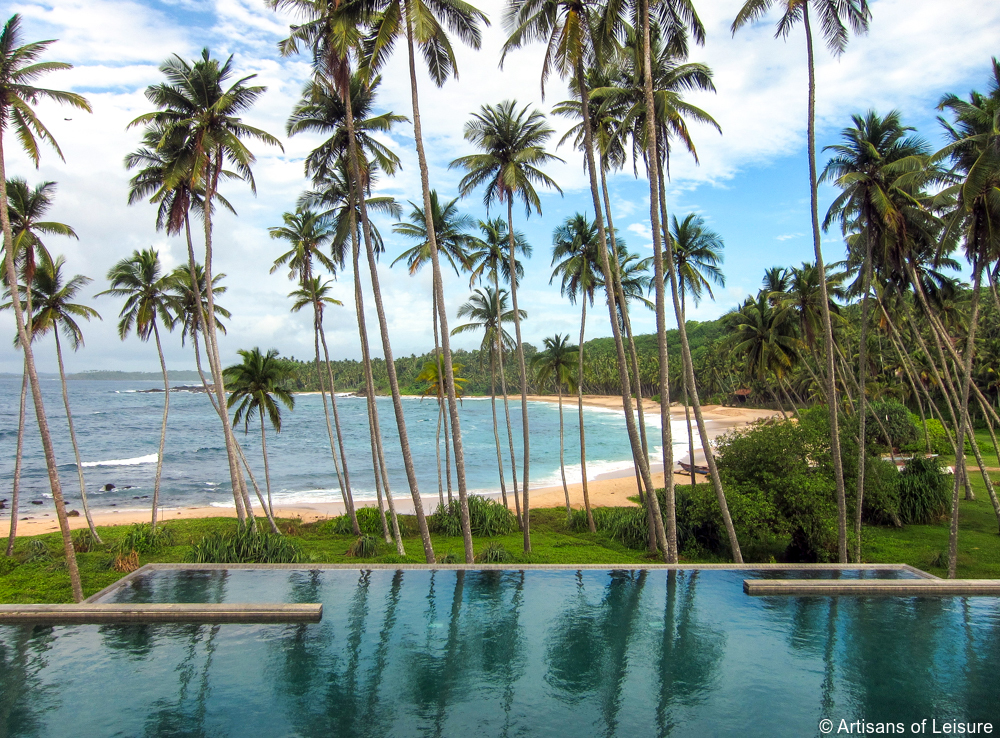 Lace-making is a cottage industry along the south coast. It's one of the many cultural memories of the colonial powers (Portuguese, Dutch and British) that ruled Sri Lanka for centuries.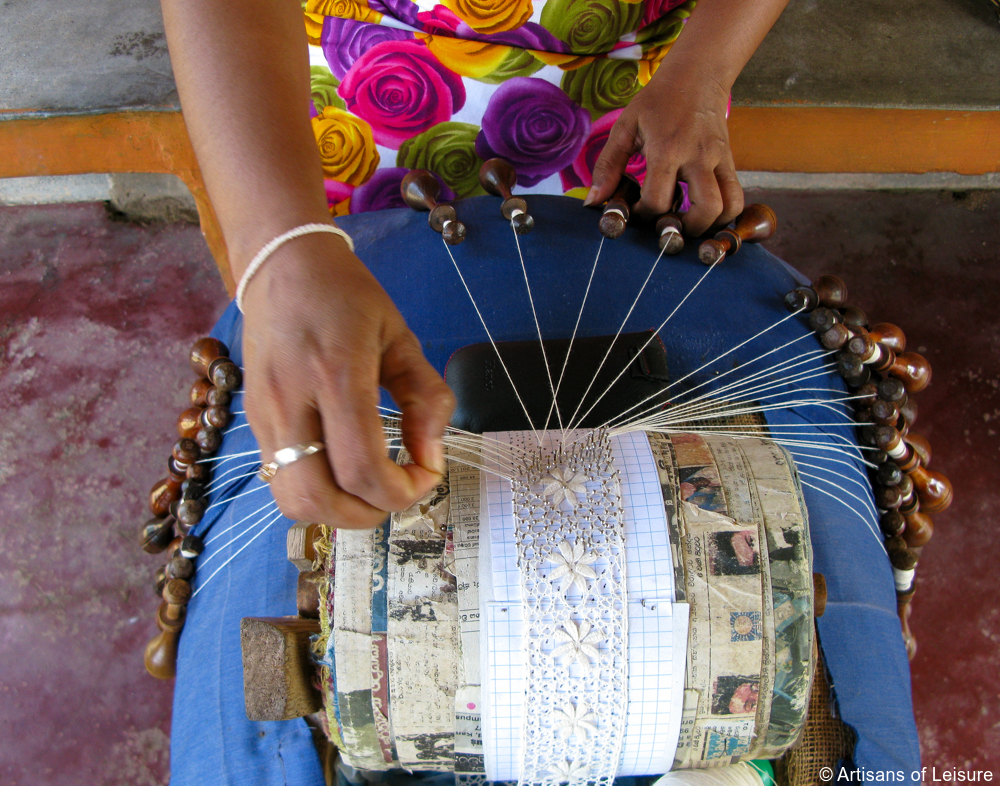 Galle Fort is an atmospheric UNESCO World Heritage town that was once one of the most important ports in the region. This view along the sea wall of the town takes in the landmark mosque and lighthouse, both still in use.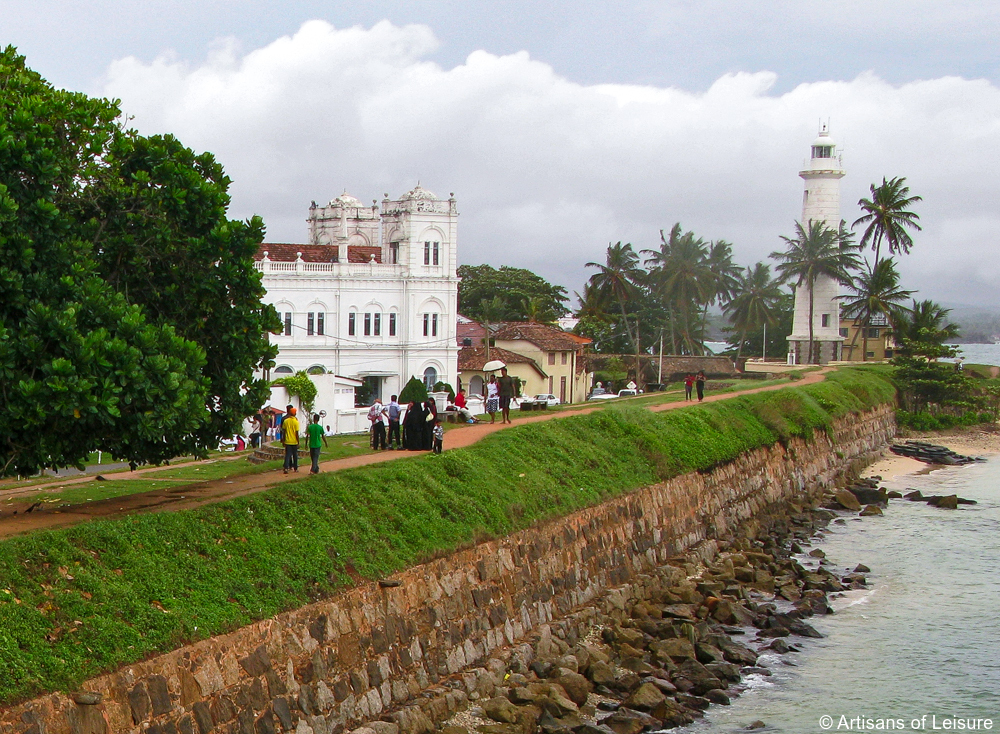 The lobby of Amangalla, a beautiful Aman resort within the walls of Galle Fort.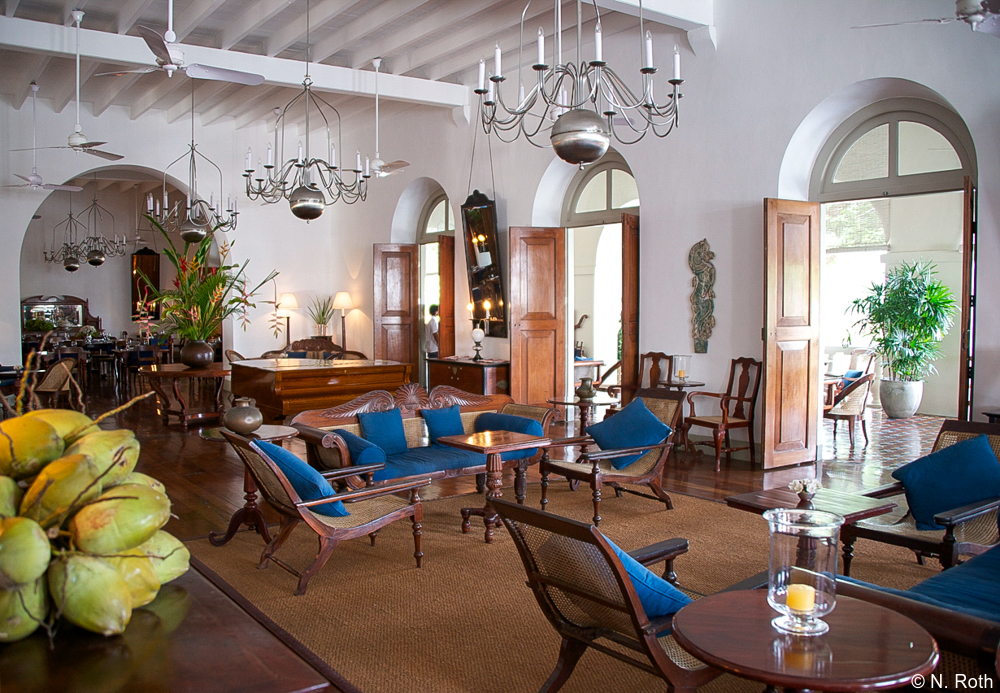 Amangalla's restaurant prepares an excellent traditional Sri Lankan meal of curry and rice.
Upon request, Artisans of Leisure can arrange private cooking lessons in Sri Lanka, including visits to the local market and learning to prepare typical dishes.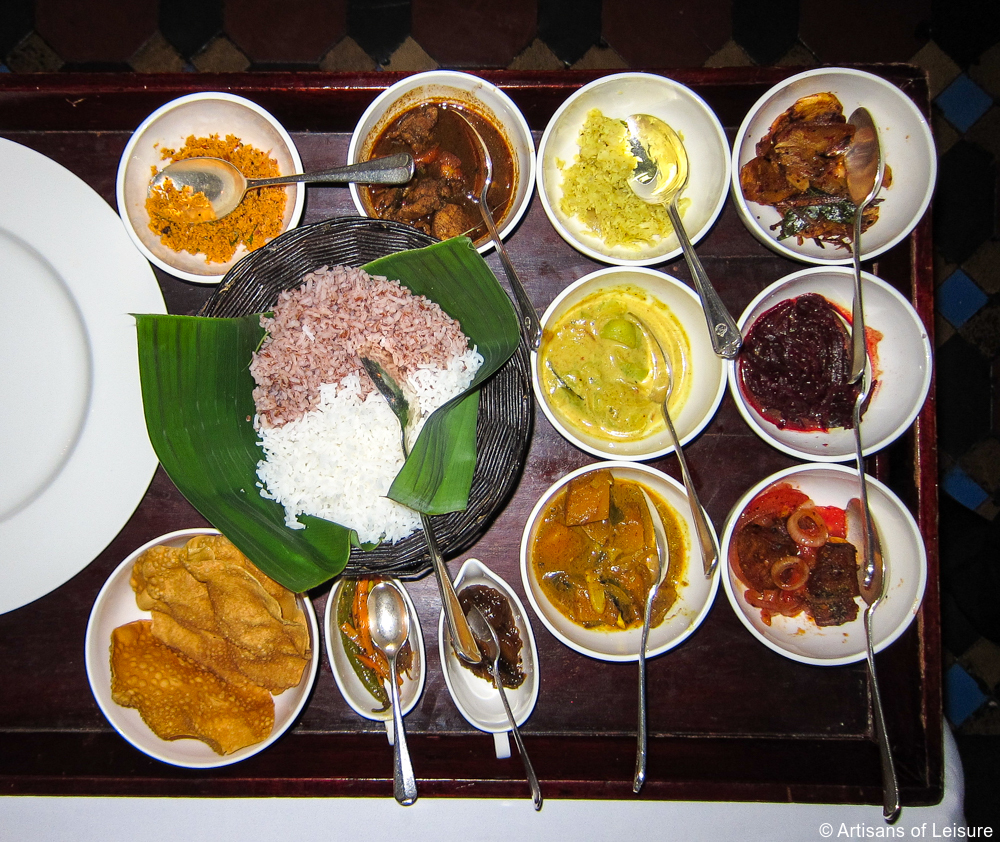 From Galle, we arrange private excursions to interesting local attractions, such as a sea turtle hatchery, a traditional mask workshop, a folk museum dedicated to preserving Sri Lanka's traditions and the private country estates of Geoffrey Bawa, Sri Lanka's most acclaimed modern architect, and his brother Bevis.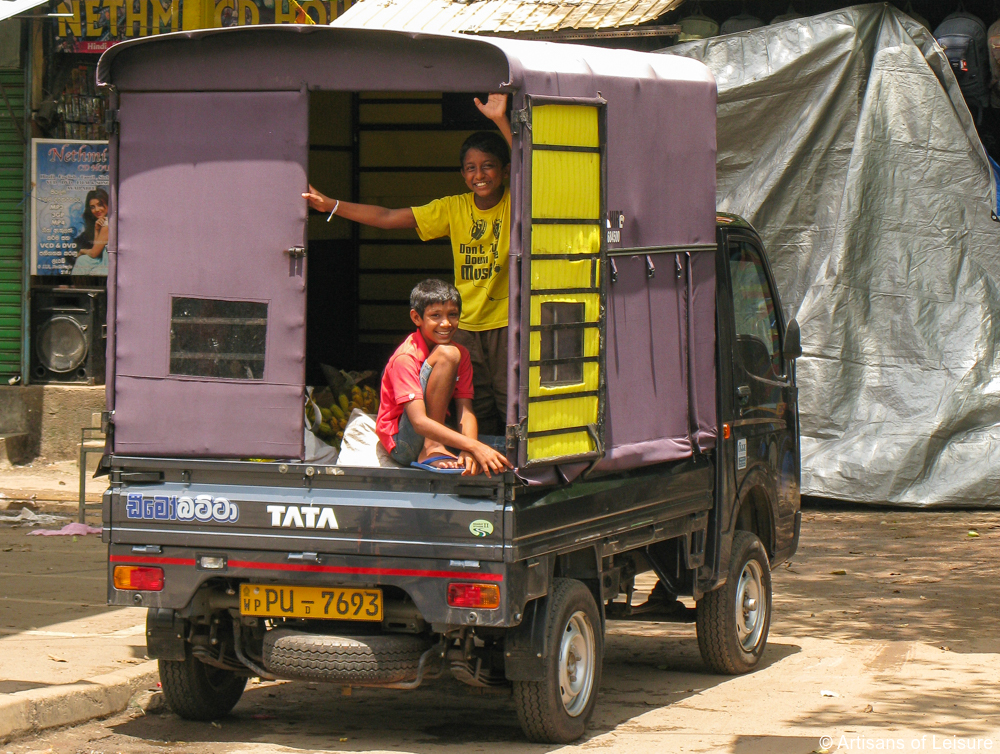 Contact an Artisans of Leisure travel specialist to begin planning your private Sri Lanka tour.