March 13, 2017
Dambulla Cave Temple in Sri Lanka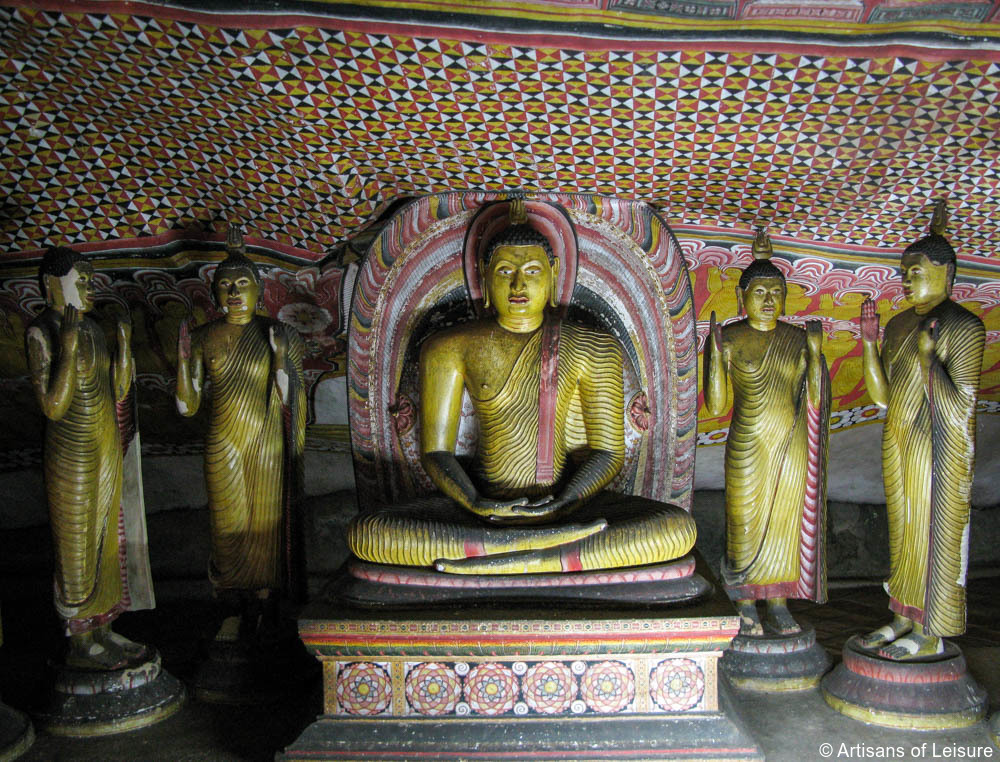 It's a bit of a climb to reach Dambulla Cave Temple, a Buddhist complex atop a monumental rock outcropping in Sri Lanka's Cultural Triangle.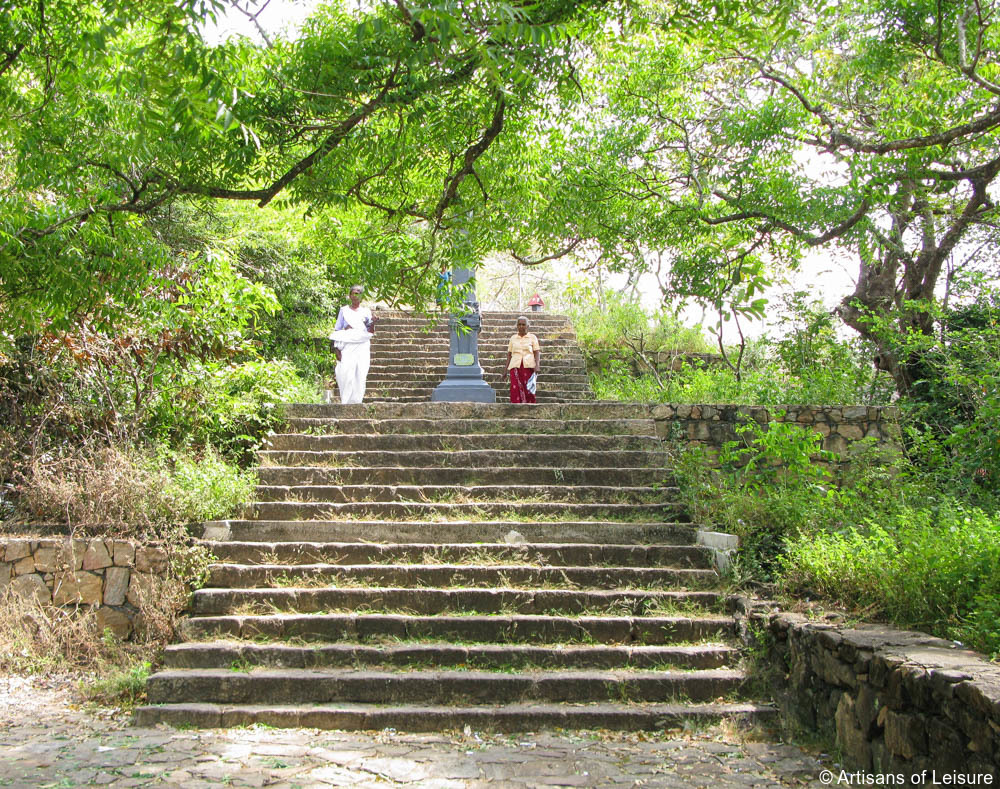 But the abundance of ornate wall paintings and hand-hewn rock sculptures inside this UNESCO World Heritage Site make the effort worthwhile.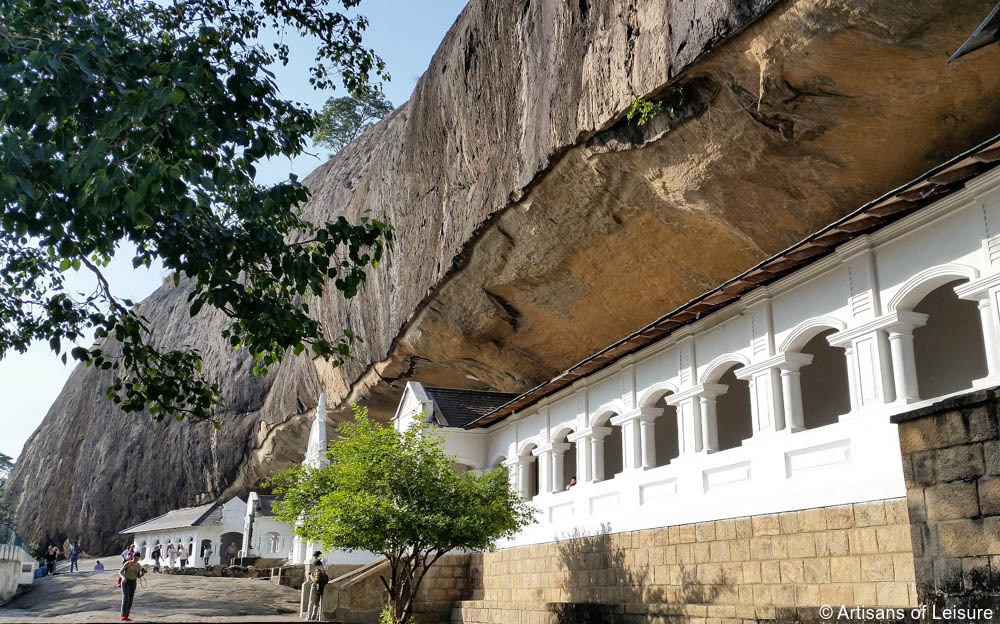 According to tradition, King Valagamba (Vattagamini Abhaya) of Anuradhapura built the cave temple in the first century B.C.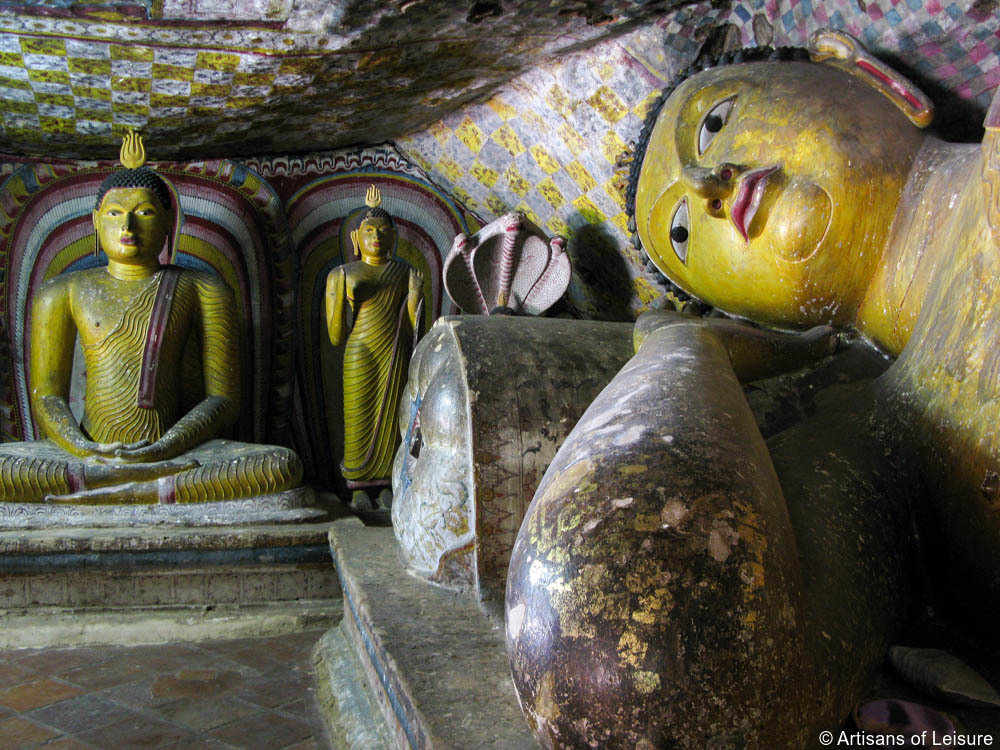 Over the years, the space under the massive rock overhang was divided into five cave temples, each elaborately decorated with art related to Buddhism and Sri Lankan history.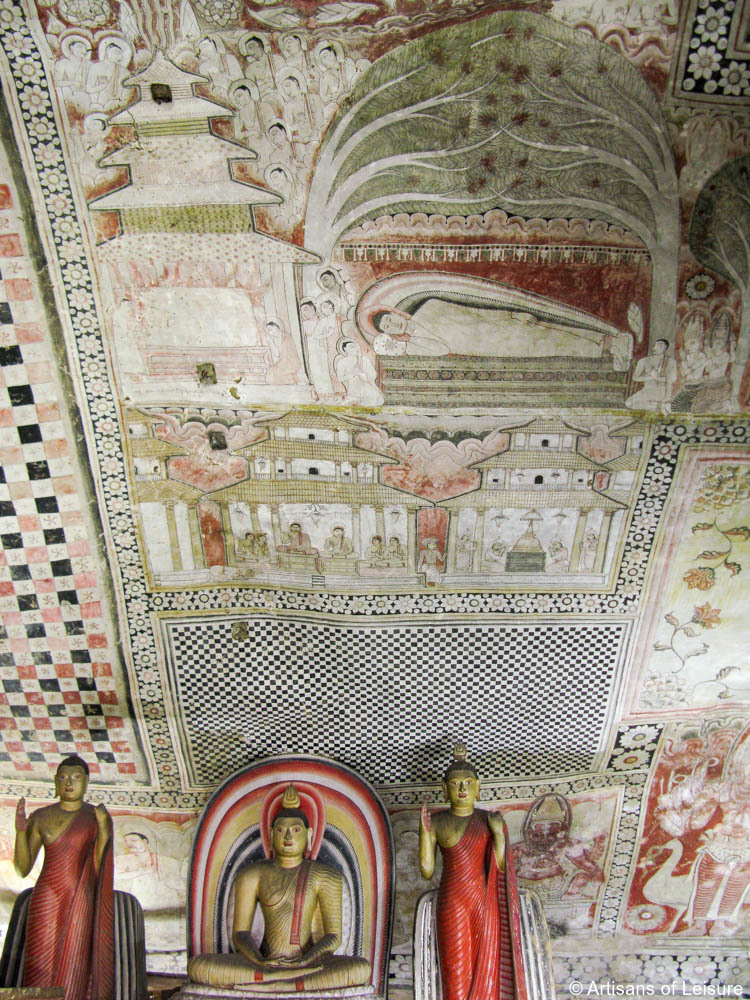 Today, the Dambulla complex is the finest, best-preserved and most important of Sri Lanka's many painted cave temples, attracting religious pilgrims from across the country.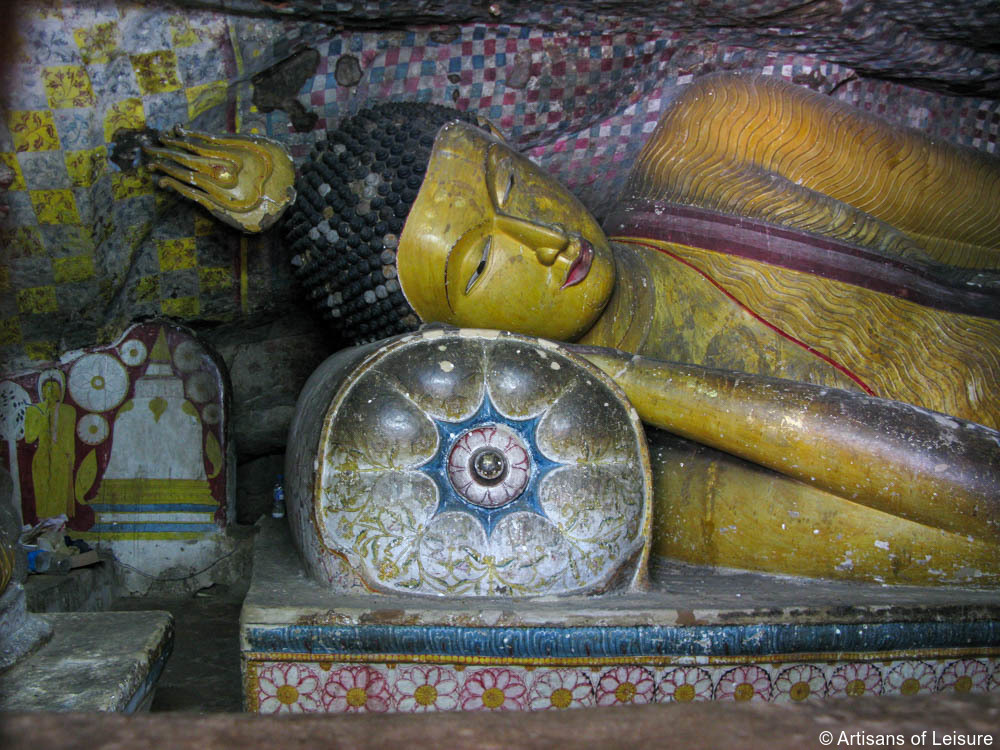 Inside the first cave is a 45-foot-long reclining Buddha carved from the rock. The feet have particularly fine images of floral designs flecked with bits of gold leaf.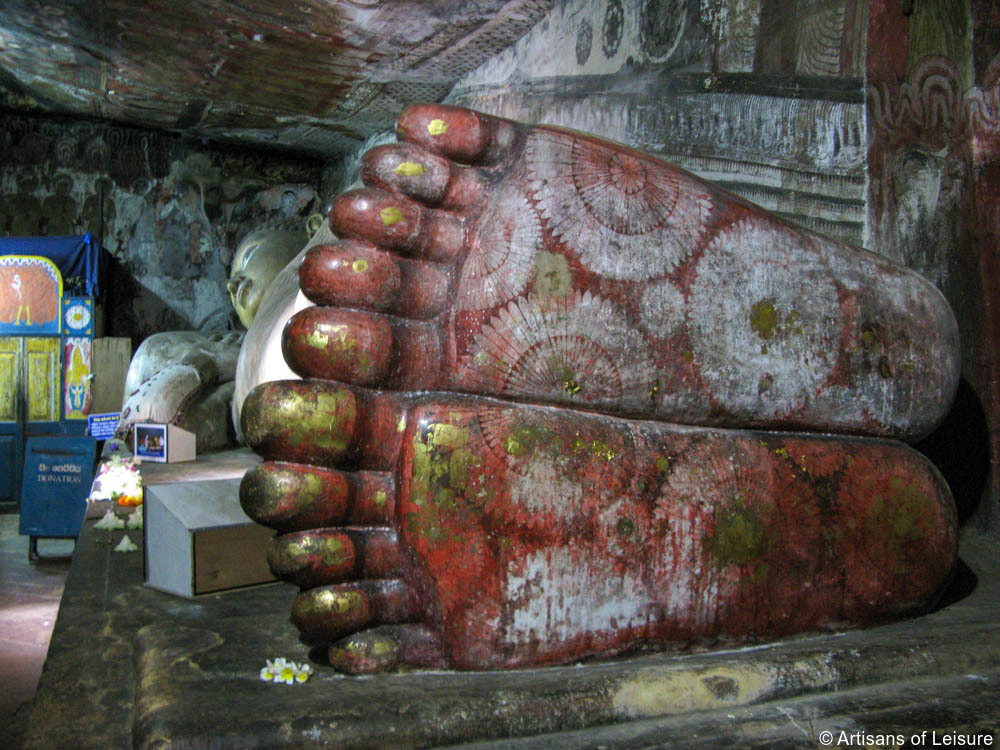 The second cave is the largest and most richly adorned, with dozens of rock sculptures of Buddhas, bodhisattvas and Sri Lankan kings. Vibrant paintings cover the walls and sloping ceiling of the cave with illustrations about the life and teachings of Buddha.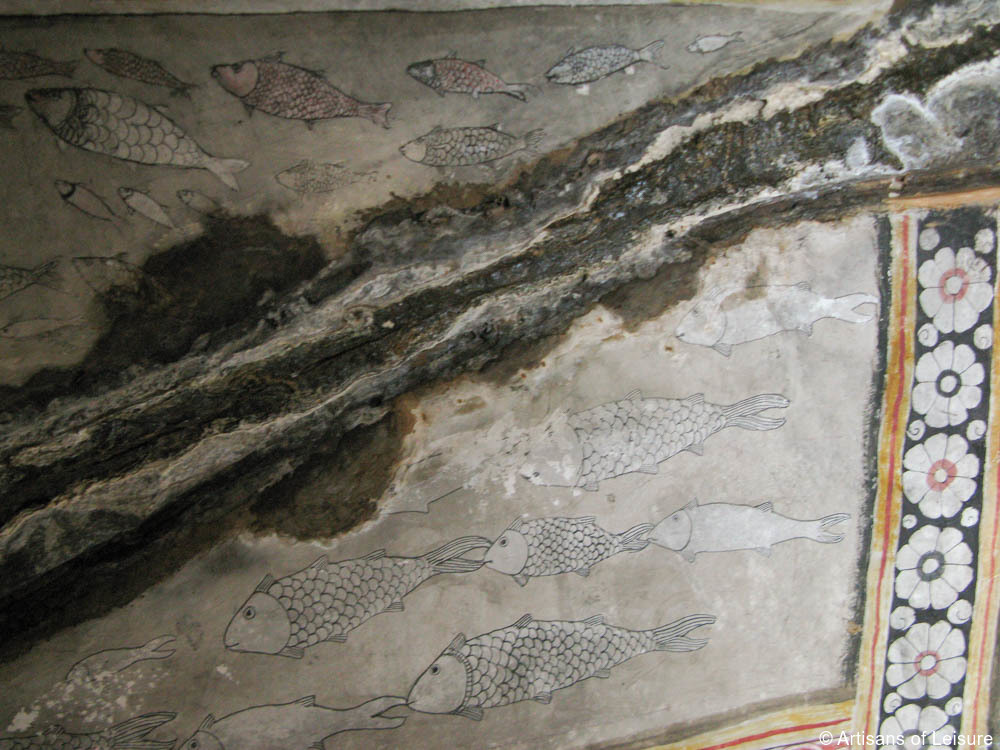 Other images include checkerboard patterns and Buddhist symbols such as lotuses. Painted fish decorate a crack in the ceiling that drips water collected for ceremonial use.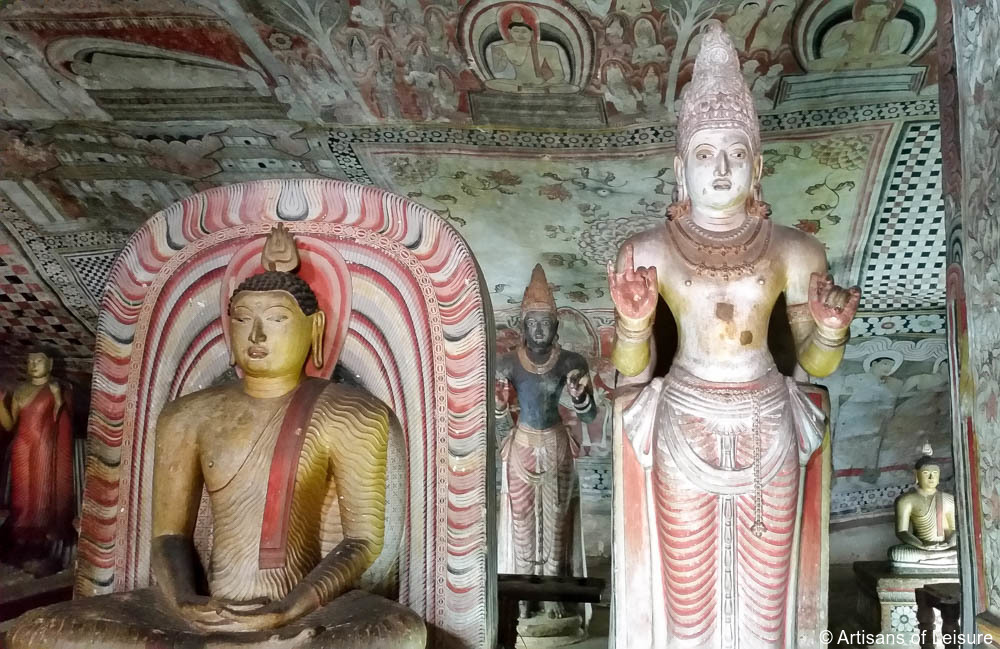 Primarily decorated in the 18th century, the third cave has Buddha sculptures and Kandyan-style murals. The fourth and fifth caves are smaller and have additional religious images.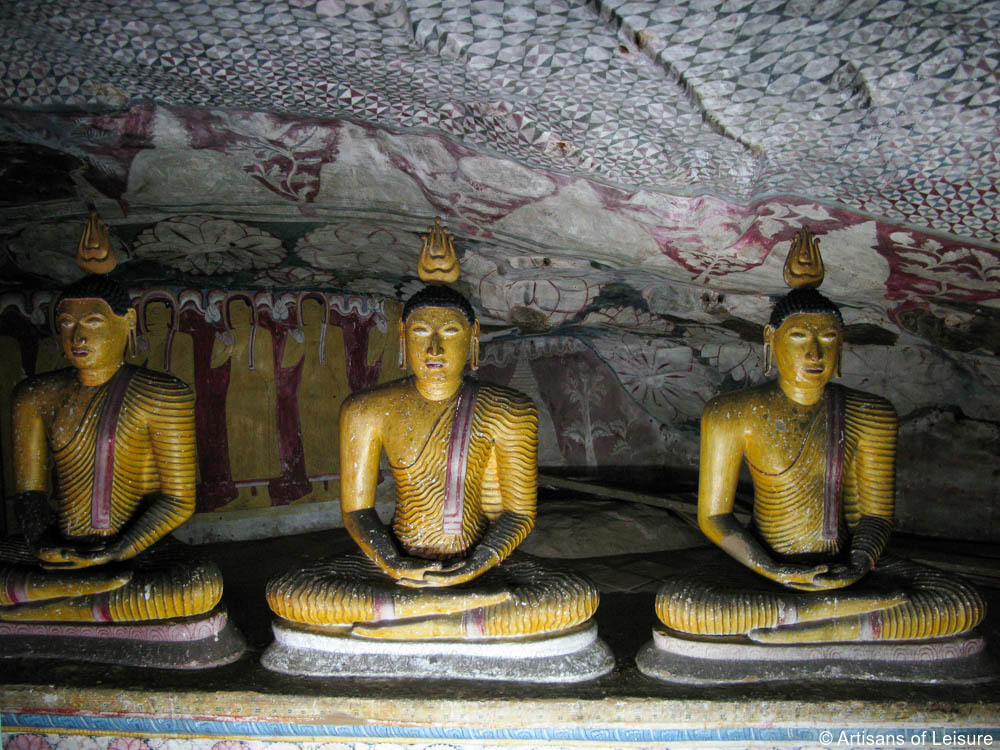 In addition to the caves, the rock outcropping offers great views of the surrounding countryside to the fortress of Sigiriya and beyond.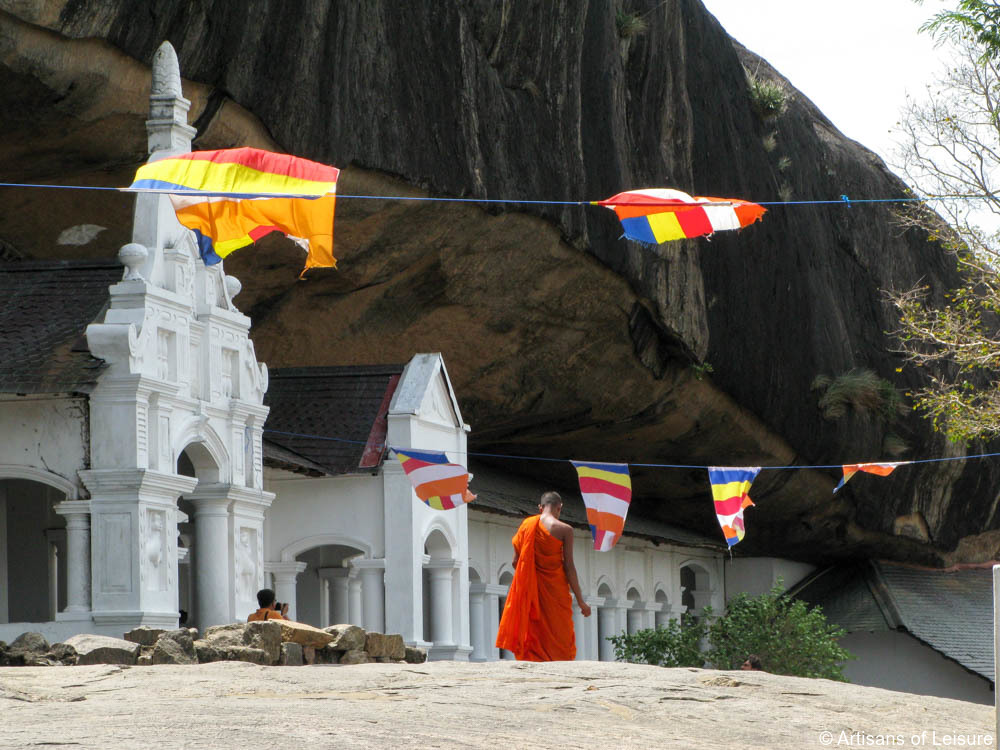 Dambulla Cave Temple, also known as the Golden Temple, is included on many Artisans of Leisure private tours of Sri Lanka.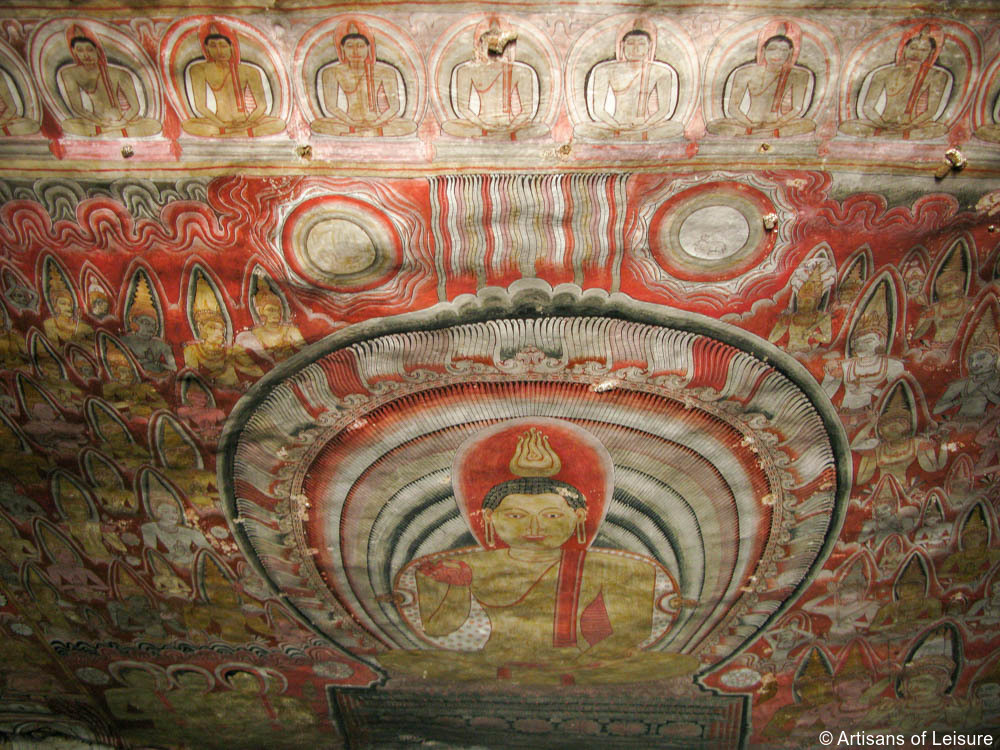 Contact a Sri Lanka specialist to start planning.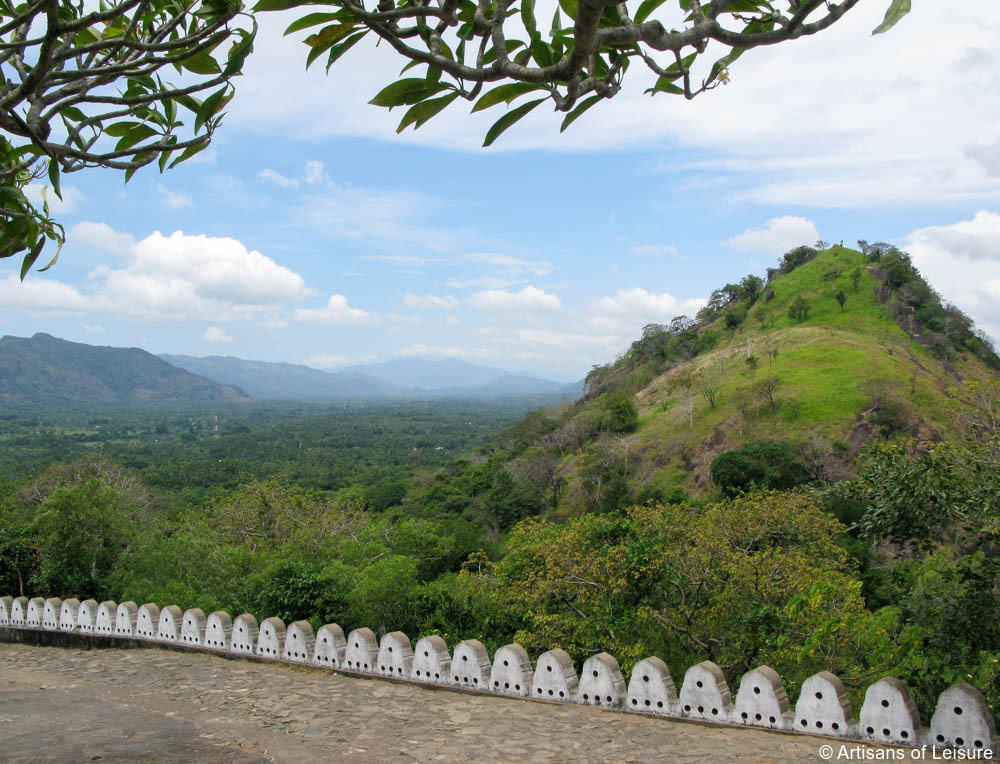 Tags: art, Asia, Buddhism, Buddhist, Dambulla Cave, paintings, religious, sculptures, Sri Lanka, Sri Lanka tours, temple, UNESCO