A Week in Bali
(7 Days)
Nusa Dua or Jimbaran Bay, Ubud, Candidasa
Traditions of Bali
(8 Days)
Ubud, Candidasa
Highlights of Bali
(10 Days)
Nusa Dua or Jimbaran Bay, Ubud, Candidasa
Family Tour of Bali
(8 Days)
Nusa Dua or Jimbaran Bay, Ubud
Exclusive Indonesia
(13 Days)
Nusa Dua or Jimbaran Bay, Java, Ubud, Candidasa
Romantic Bali & Nihi Sumba
(9 Days)
Ubud, Nihi Sumba
Wellness Tour of Bali
(10 Days)
Ubud, Candidasa
Highlights of Lombok & Bali
(10 Days)
Candidasa, Lombok, Ubud
Indonesia Luxury Adventure
(13 Days)
Bali, Moyo Island, Java
Ultimate Spirituality & Wellness Tour of Indonesia
(11 Days)
Java, Bali, Sumba Island
Luxuries of Bali & Nihi Sumba
(10 Days)
Candidasa, Nihi Sumba, Ubud 
Multi-country Tours
Perfect Days in Bali & Thailand
(13 Days)
Jimbaran Bay or Nusa Dua, Ubud, Bangkok, Chiang Mai
Best of Singapore & Bali
(14 Days)
Singapore, Nusa Dua or Jimbaran Bay, Ubud, Candidasa
Singapore & Bintan Island
(7 Days)
Singapore, Bintan Island
Food, Culture & Romance in Singapore & Indonesia
(13 Days)
Singapore, Nusa Dua or Jimbaran Bay, Ubud, Sumba Island
A Week in Bali
(7 Days - Departs Daily on a Private Basis)
Nusa Dua or Jimbaran Bay, Ubud, Candidasa
This comprehensive introductory tour of Bali allows you to experience the incredible culture and beauty this island has to offer.
Begin with pure luxury and beachside relaxation in Jimbaran Bay or Nusa Dua. One evening, attend a Kecak dance performance at the cliffside temple of Pura Luhur Uluwatu. There will also be time for you to enjoy the resort's spa, beach, golf, yoga, water activities and superb restaurants.
Continue inland to Ubud, the cultural heart of Bali. With your private guide and driver, tour the region according to your interests: visit local artisan villages and the workshops of noted artists and craftsmen; peruse a local outdoor food market; visit the Sacred Monkey Forest Sanctuary; see the incredible architecture at Green Village; explore Ubud's most interesting museums and art galleries; tour Balinese water palaces and important temples such as Goa Gajah (Elephant Cave) and Pura Gunung Kawi Sebatu; meet with a Balinese healer or spiritual leader; attend local festivals; and venture into the highlands to Pura Ulun Danu Beratan Temple, Kintamani and villages along the slopes of Mount Batur. One evening, attend a Balinese dance performance at Ubud's royal palace. During free time, enjoy the town's many cafes and boutiques, and take advantage of your private plunge pool and the resort spa. Artisans of Leisure can also arrange additional activities in the region, such as river rafting, hiking, biking, local craft workshops and cooking classes.
Continue to eastern Bali, one of the island's most traditional regions, and the exclusive Amankila resort, which perches on a cliff high above the ocean near Candidasa. During flexible touring with your private guide and driver, visit royal palaces, revered temples such as Pura Besakih on sacred Mount Agung, and Balinese villages known for their high-quality weavings and traditional architecture. Also see terraced rice fields and other beautiful landscapes. 
This tour can easily be combined with touring elsewhere in Asia-Pacific, such as Australia, Thailand, Singapore, Hong Kong or Japan.
Itinerary Overview
Day 1
Arrive Bali – Nusa Dua or Jimbaran Bay


VIP airport assistance upon arrival. Private arrival transfer to resort for 2 nights

Day 2
Nusa Dua or Jimbaran Bay


At leisure at beach resort. Spa appointments, private yoga lessons or a cooking class can be arranged upon request. Evening Kecak dance performance and temple visit

Day 3
Nusa Dua or Jimbaran Bay - Ubud


Private transfer to Ubud for 2 nights with touring en route

Day 4
Ubud


Morning private tour of Ubud and surrounding region. Afternoon at leisure. Evening Balinese dance performance

Day 5
Ubud - Candidasa


Private transfer to eastern Bali and Amankila for 2 nights with touring en route

Day 6
Candidasa


Private full-day tour of local temples and villages, including option for hike through rice paddies

Day 7
Depart Bali
Private airport transfer
Hotels
| | |
| --- | --- |
| Nusa Dua or Jimbaran Bay: | The St. Regis Bali or Four Seasons Jimbaran Bay |
| Ubud: | Mandapa Ritz-Carlton |
| Candidasa: | Amankila |
Cost
$10,550

Per person (double occupancy)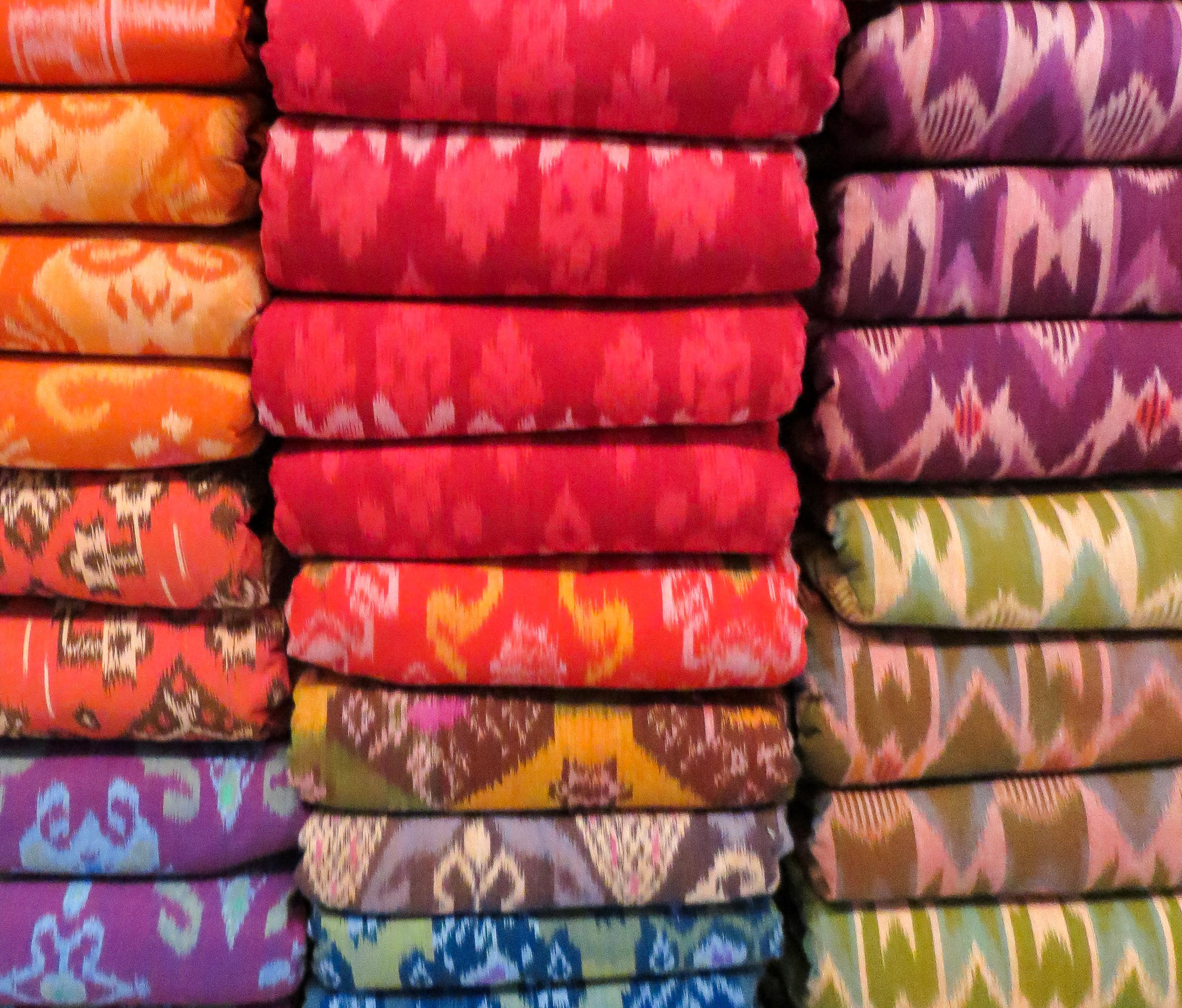 A Week in Bali
(7 Days)
Nusa Dua or Jimbaran Bay, Ubud, Candidasa
Traditions of Bali
(8 Days)
Ubud, Candidasa
Highlights of Bali
(10 Days)
Nusa Dua or Jimbaran Bay, Ubud, Candidasa
Family Tour of Bali
(8 Days)
Nusa Dua or Jimbaran Bay, Ubud
Exclusive Indonesia
(13 Days)
Nusa Dua or Jimbaran Bay, Java, Ubud, Candidasa
Romantic Bali & Nihi Sumba
(9 Days)
Ubud, Nihi Sumba
Wellness Tour of Bali
(10 Days)
Ubud, Candidasa
Highlights of Lombok & Bali
(10 Days)
Candidasa, Lombok, Ubud
Indonesia Luxury Adventure
(13 Days)
Bali, Moyo Island, Java
Ultimate Spirituality & Wellness Tour of Indonesia
(11 Days)
Java, Bali, Sumba Island
Luxuries of Bali & Nihi Sumba
(10 Days)
Candidasa, Nihi Sumba, Ubud 
Multi-country Tours
Perfect Days in Bali & Thailand
(13 Days)
Jimbaran Bay or Nusa Dua, Ubud, Bangkok, Chiang Mai
Best of Singapore & Bali
(14 Days)
Singapore, Nusa Dua or Jimbaran Bay, Ubud, Candidasa
Singapore & Bintan Island
(7 Days)
Singapore, Bintan Island
Food, Culture & Romance in Singapore & Indonesia
(13 Days)
Singapore, Nusa Dua or Jimbaran Bay, Ubud, Sumba Island
Our Indonesia trip was perfect. I will always be using Artisans of Leisure in the future for any trips. Everything was seamless, and the guides were the best!
~ K.F., San Francisco, CA
Our honeymoon to Bali and Java was incredible…I am already thinking of our next trip but it will be tough to beat this one — we feel so spoiled!
~ T.J., Norfolk, VA
Indonesia was outstanding. We had many magical, enlightening and enjoyable moments. We look forward to using Artisans again.
~ D.H., Hawthorn Woods, IL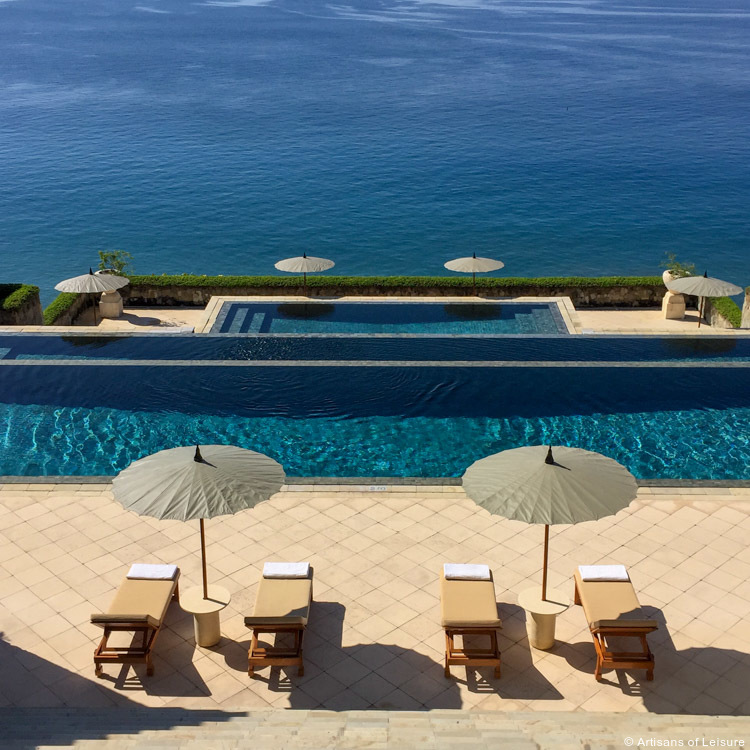 Recommended by:
Departures
Conde Nast Traveler
The New York Times
Wall Street Journal
Travel + Leisure
Town & Country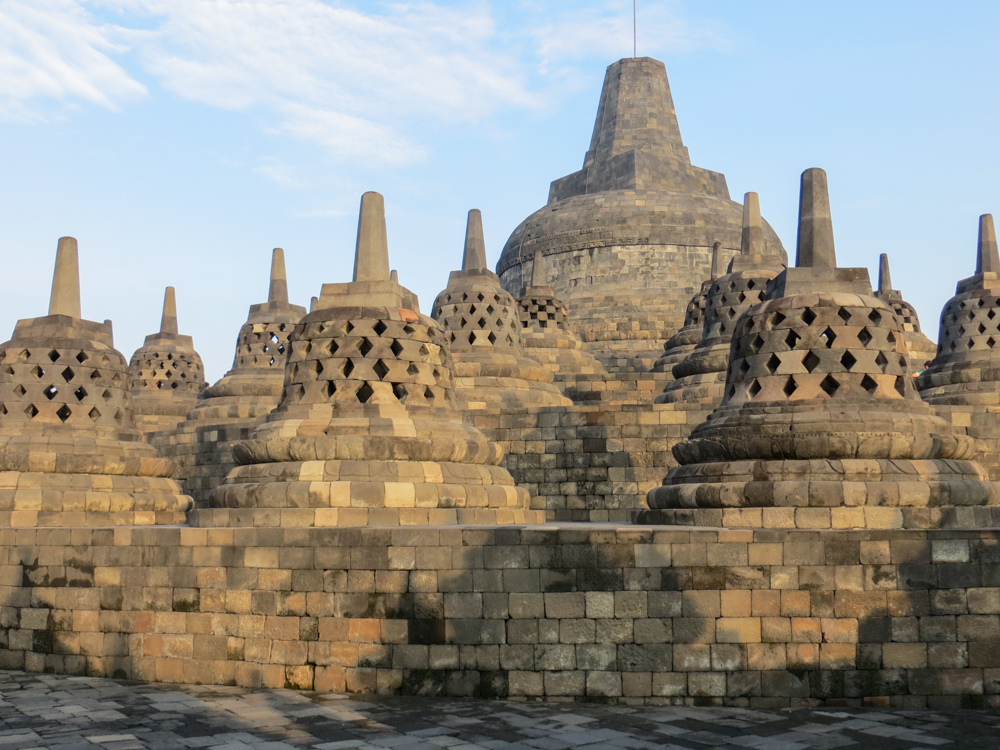 Bali & Indonesia: An Ideal Summer Destination
Iconic Image: Borobudur in Indonesia
The Indonesian Island of Lombok: Culture, Beauty, Luxury