July 6, 2021
The Bourse de Commerce – Pinault Collection in Paris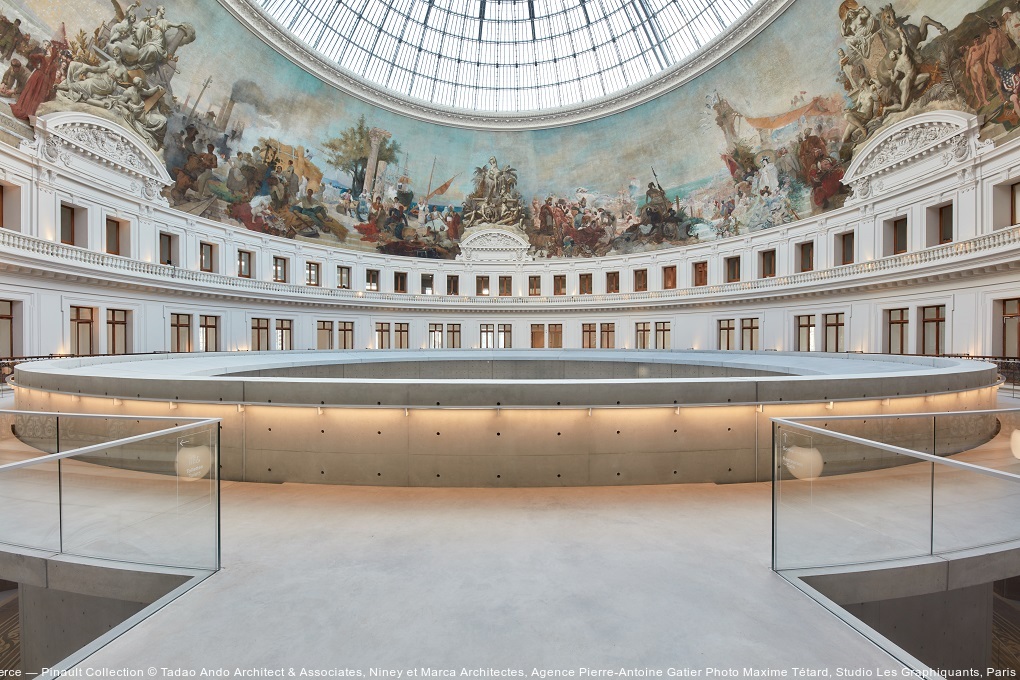 The Bourse de Commerce – Pinault Collection in Paris is a must for travelers interested in art and architecture.
The Bourse showcases the outstanding modern and contemporary art collection of billionaire Francois Pinault, the founder of Groupe Artemis, a holding company that owns Gucci, Christie's, Chateau Latour and many other luxury brands.
Renowned Japanese architect Tadao Ando restored and transformed the 19th-century building, a Beaux-Arts structure that was originally a commodities exchange. Ando's reimagining of the interior results in a unique synthesis of contemporary and historic architectural styles.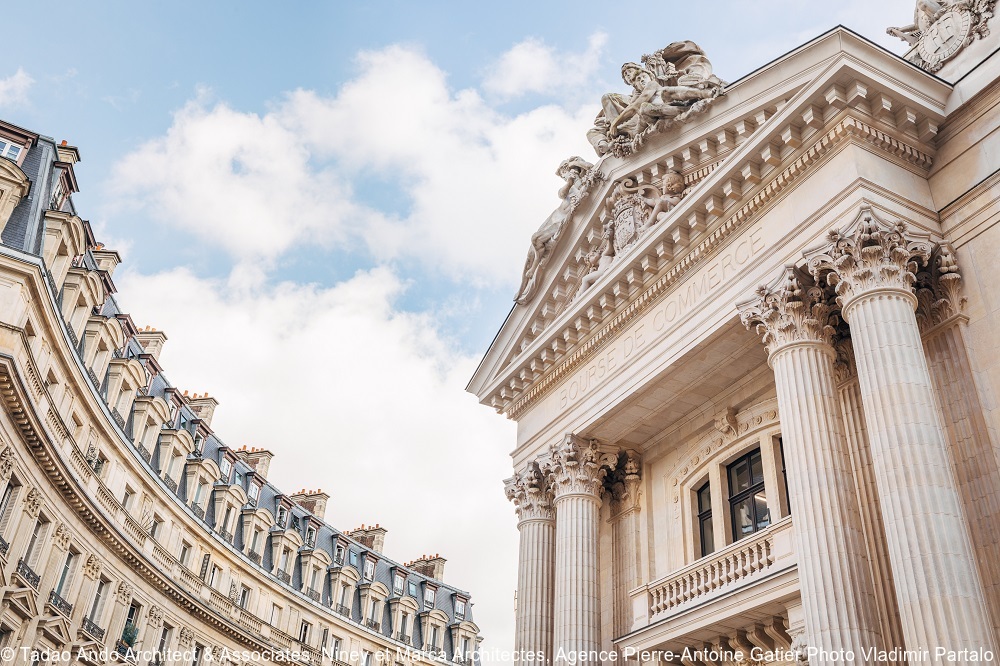 The atrium showcases this blend of styles, with a vast concrete cylinder creating a gallery space that echoes the shape of the building but contrasts with historic details like the colorful 19th-century panoramic murals and the iron-and-glass dome inspired by the Pantheon in Rome.
The Pinault collection contains thousands of works by artists such as Mondrian, Picasso, Rothko and Koons, as well as emerging artists in various media, including paintings, sculpture, photography and video.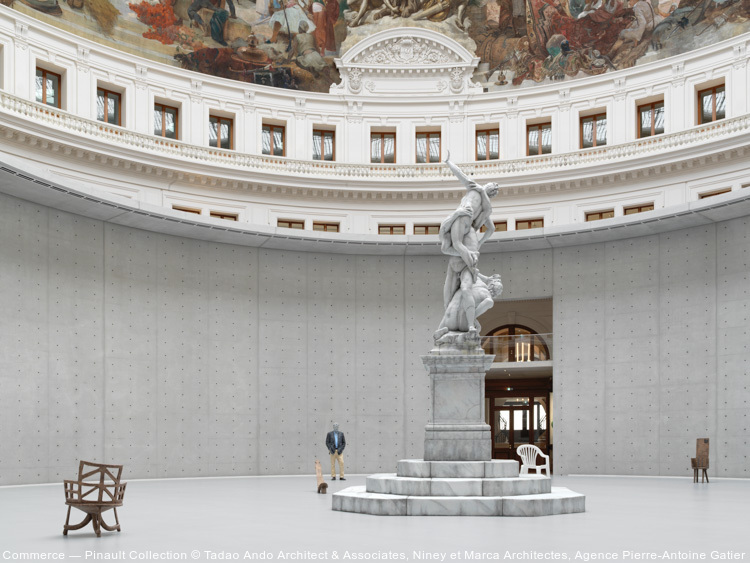 Along with rotating highlights of the permanent collection, the Bourse holds temporary exhibitions and cultural events. We love combining a private tour of the Bourse de Commerce – Pinault Collection with other favorite Paris museums, including the Fondation Louis Vuitton. Musee d'Orsay, Musee du Louvre and others.
Contact Artisans of Leisure to begin planning a private luxury tour of France.