March 17, 2016
Off-the-beaten-track Morocco: Beautiful Chefchaouen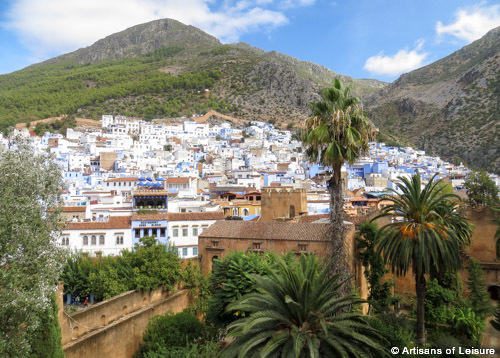 Chefchaouen is a traditional town nestled in the Rif Mountains of northern Morocco.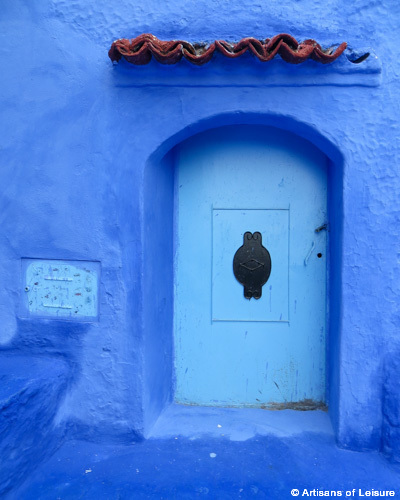 Established in 1471, it became a refuge for Jews and Muslims fleeing the Spanish Inquisition in Europe.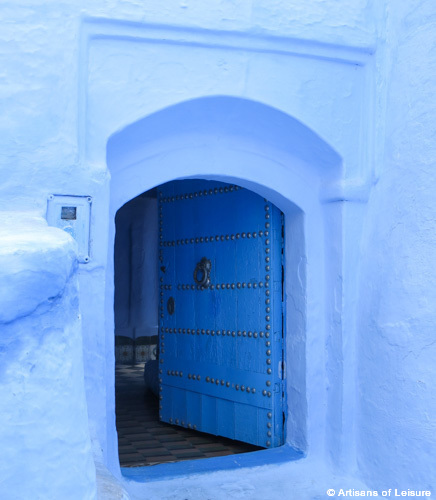 Today, Chefchaouen—or Chaouen, as the locals call it—is best-known for its beautiful and unmistakable medina, an accretion of alleys, stairs, houses and doors painted in vibrant tints and shades of blue.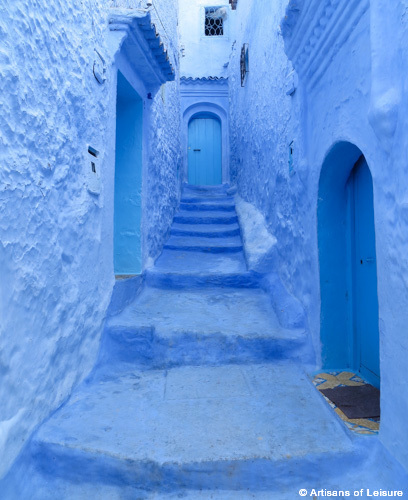 Though the exact origin and purpose of the blue paint is unclear, some believe that it originated with the Jewish population and the mystical associations blue has in Jewish traditions.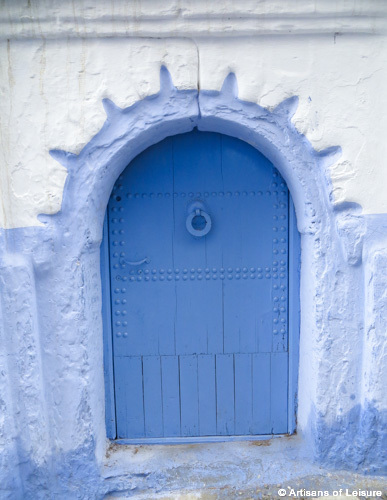 Others note the possibility that the color keeps away insects.
One of the best ways to experience Chefchaouen is with a guided walk through the winding streets.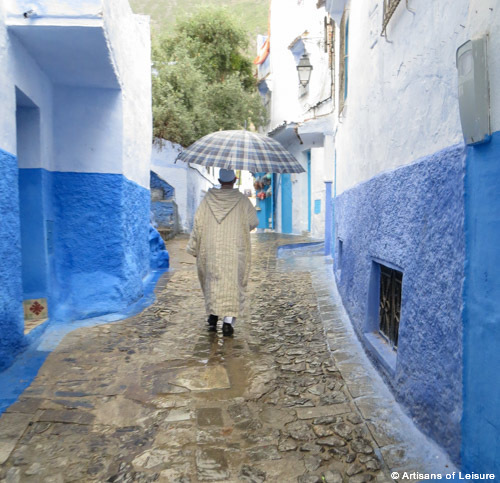 We also recommend enjoying a glass of mint tea at a cafe in Uta el-Hammam, the main square, and walking around the restored kasbah.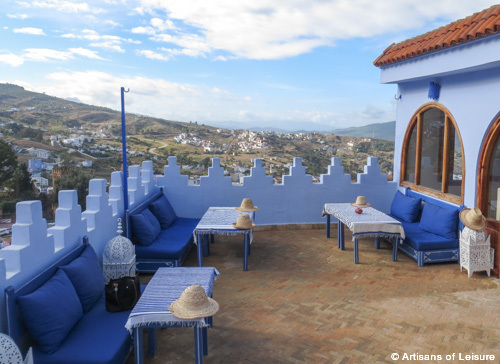 Artisans of Leisure can also arrange day hikes in the hills around Chefchaouen for travelers interested in soft-adventure activities.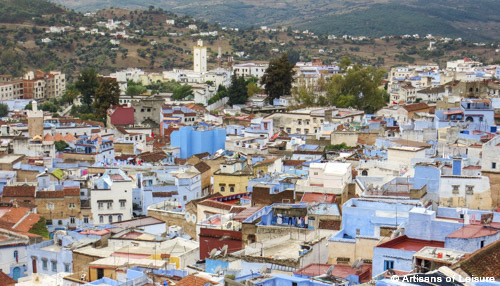 A visit to Chefchaouen is a highlight of our private Morocco in Depth tour, but visits to the town can also be incorporated into our other Morocco tours upon request.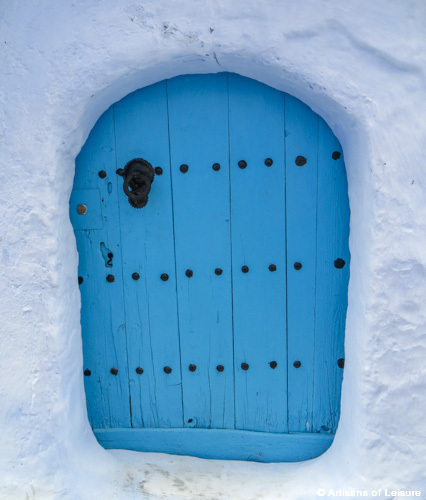 Contact Artisans of Leisure to start planning a private, customized tour of Morocco.