March 8, 2016
Private Tours of Machane Yehuda Market in Jerusalem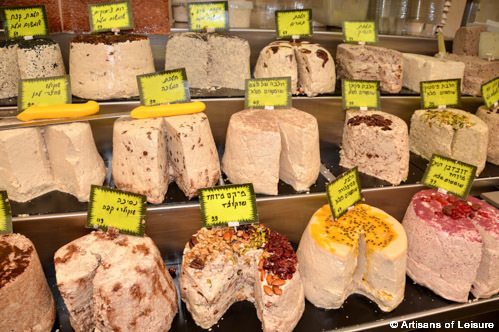 All over the world, we love to explore markets to learn more about cities and the people who live in them. In Jerusalem, there's no better place to do this than Machane Yehuda, a sprawling market in the western part of the city that's been around since the late 1800s.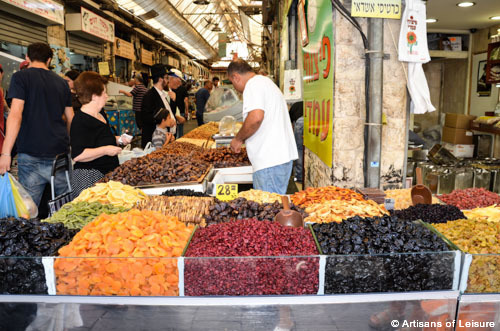 Known as the shuk (Hebrew for "market") by locals, Machane Yehuda is a bustling microcosm of Jerusalem.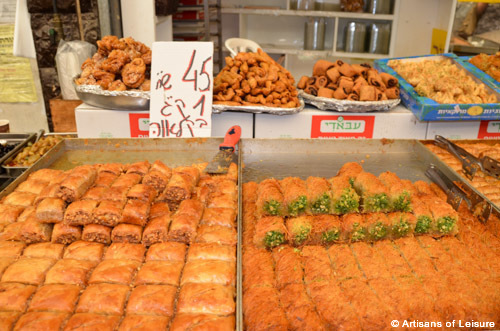 Colorful stalls sell a wide range of foods, including seasonal produce, pastries, halva, and dried fruits and nuts.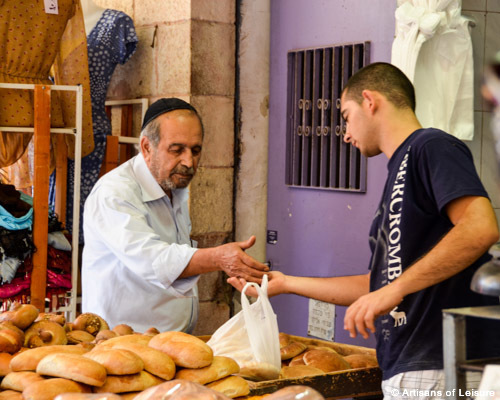 Many Jerusalemites come here to shop during the week, but the market is busiest on Friday mornings, as locals prepare for Shabbat (the Jewish day of rest).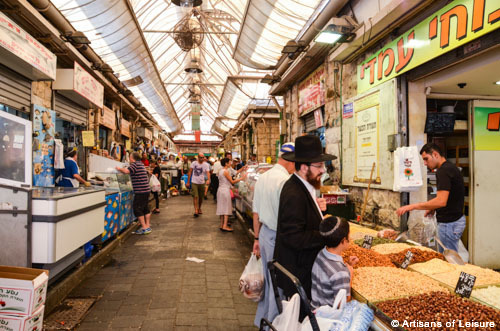 We never leave the market without sampling rugelach, which are offered in abundance at various stalls. Unlike the version often prepared by Ashkenazi Jews in the United States, Israeli-style rugelach are almost like miniature chocolate croissants soaked in sticky syrup.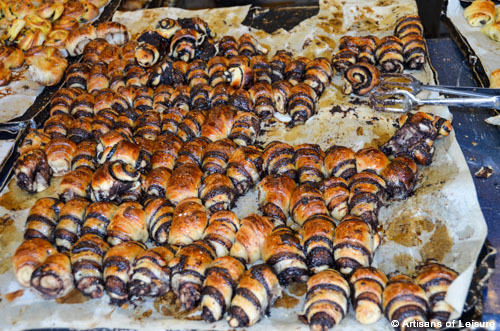 Just off the market, in an area known as the Iraqi Souk, the restaurant Azura serves some of our favorite hummus in Jerusalem. The Slow Food-affiliated restaurant has been preparing Iraqi- and Kurdish-Jewish cuisine since 1952 and is a magnet for local gourmands and visiting foodies.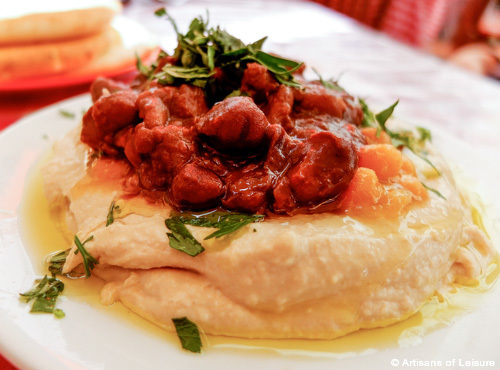 For the most hands-on market experience, Artisans of Leisure can arrange a private cooking class with a noted local culinary instructor.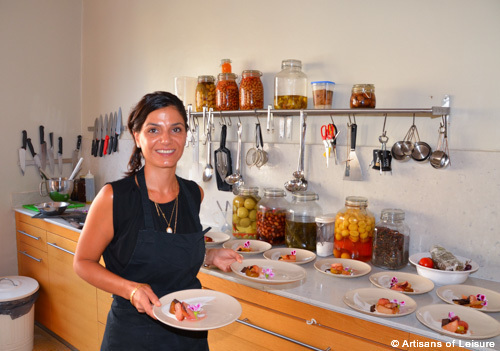 The day begins with a trip to the market to buy and taste ingredients and then continues with an in-depth class and lunch.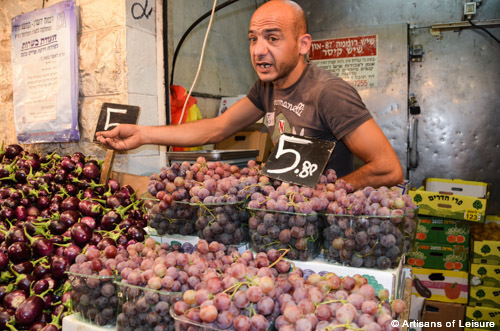 Little-known secrets of the market are the hidden murals that are painted on the shutters of many stalls.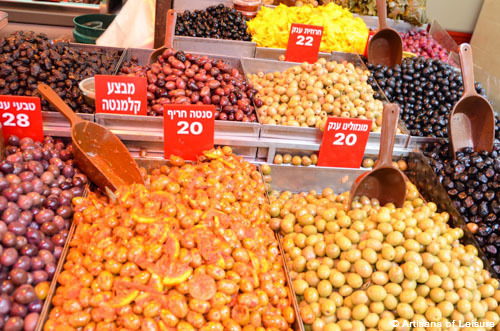 As these are not visible during the day, Artisans of Leisure can also arrange tours of the market after market hours to see the impressive street art.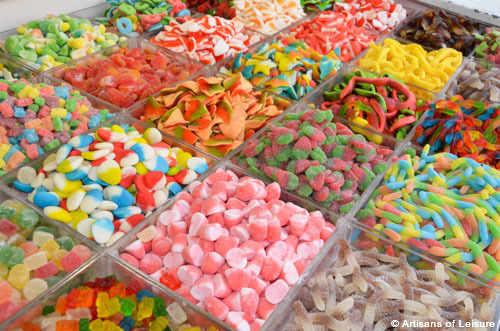 All Artisans of Leisure private Israel tours include a tour of Machane Yehuda with an expert private guide. Contact an Artisans of Leisure Israel specialist to start planning.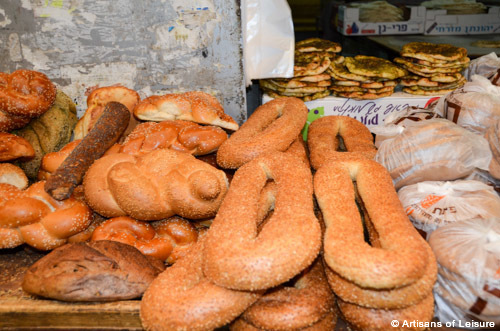 Destinations: Israel, Middle East
Tags: cooking classes, culinary tours, food, food tours, Israel, Israel tours, Jerusalem, Machane Yehuda Market, markets, Middle East