October 1, 2010
A Nile Cruise—One of the Best Ways to Experience Egypt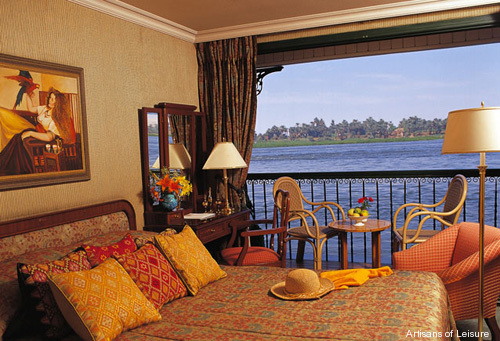 Taking a luxurious cruise down the Nile is the stuff of legend, reminiscent of an Agatha Christie novel, and evocative of a time when traveling by ship was de rigueur. There are now faster ways to travel from Aswan to Luxor, but none are as memorable or beautiful as a Nile river cruise.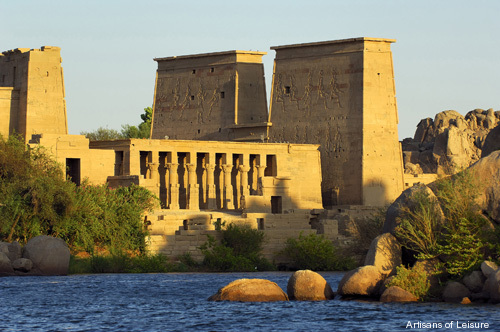 There are cruises of varying lengths. A typical 4-night cruise, for example, runs from Aswan to Luxor, or in the reverse direction. The first night is spent docked in Aswan, a lovely, verdant city in southern Egypt that is covered in bougainvillea.
Travelers typically visit the main sites of Aswan, such as the dramatic Temple of Philae, the Unfinished Obelisk, the High Dam and the Botanical Garden, but we provide our clients with their own Egyptologist guide for private touring, so they have the opportunity to visit other highlights that many cruise passengers don't see, such as a Nubian village or the colorful spice market.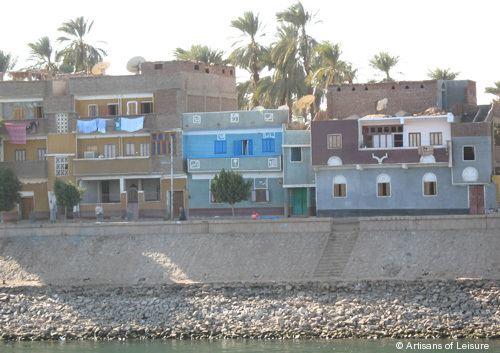 The next two days are spent cruising from Aswan to Luxor, stopping en route to visit the stunning temples of Kom Ombo and Edfu, and to dock at night. The stretch of the Nile between Aswan and Edfu is breathtaking: Golden sand dunes dot the background; lush date palms, sugar cane, corn and flax fields—and the occasional Nubian village—graze the riverfront; and traditional feluccas and fishing boats ply the waters alongside the cruise ship.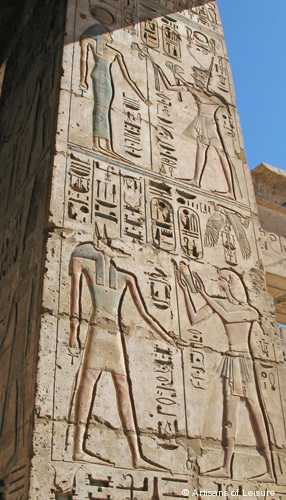 The last two nights are spent docked in Luxor, home to some of the world's grandest and most important archaeological sites. As such, the monuments in Luxor are some of the most visited (and crowded!) in Egypt.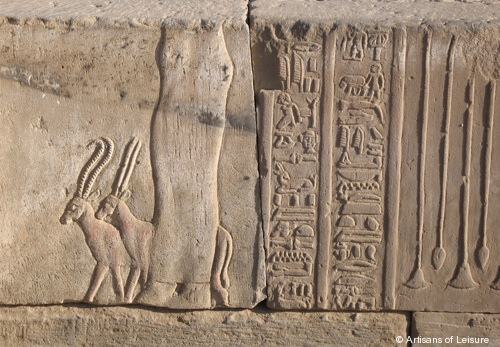 Our private Egyptologist guides provide the true luxury of touring unfettered by a group, and can often gain special access to restricted sites.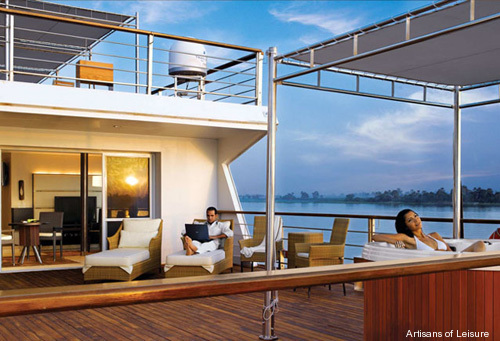 We book spacious and comfortable suites onboard our preferred luxury Nile cruisers, providing a balcony from which guests can enjoy the beautiful views in privacy. Our Egypt tours are recognized as being the most luxurious, educational, and personalized tours available.