October 7, 2010
Culinary touring in Laos
Part of what makes Laos such a unique destination is its cuisine.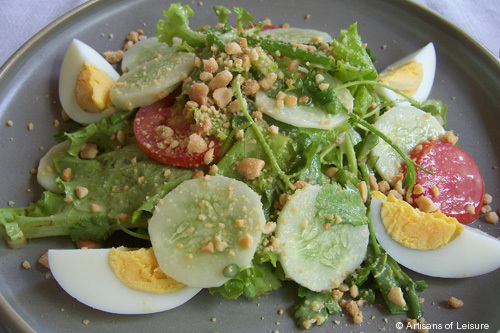 Travelers can expect to enjoy typical Lao dishes such as Mekong river fish steamed in banana leaves with ginger and coriander; laap, a spicy dish of minced meat or fish marinated with spices and herbs, such as mint; and Luang Prabang Salad, a mix of fresh greens, watercress, tomatoes, cucumbers, chopped peanuts and sliced hard-boiled egg, all tossed in a tangy dressing.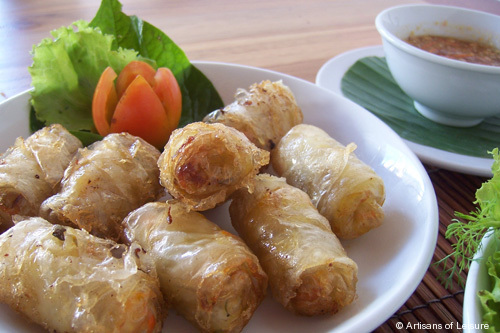 Sticky rice is a staple at every meal. Traditionally, Lao food is eaten without utensils–sticky rice is the sole utensil needed for a family-style meal. Despite the absence of a separate set of flatware for each dish, there is a definite etiquette to the Lao style of eating. Each diner receives a small bamboo basket of hot, sticky rice. He or she then pinches a small ball with the fingers and dips it into the various dishes at the table, using the rice ball as a vehicle for all other food. Double dipping is impolite, and if one must use cutlery, he or she should avoid the knife in favor of using a fork to push food onto a spoon.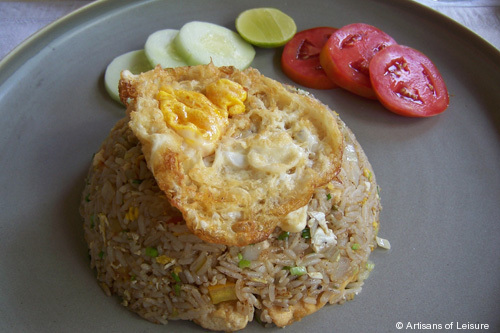 Because it is usually eaten by hand, Lao food tends to be light in oil and free of heavy sauces. Fresh herbs and leafy greens appear in nearly every dish. Laos is landlocked, so fish is caught fresh from the Mekong River and crabs are gathered from the jungle; chicken, pork and beef are raised on small farms. Whereas "local" and "organic" are buzzwords in certain parts of the world, local and organic is the norm in Laos!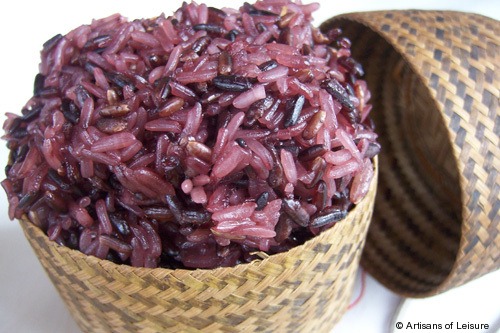 Between meals, recharge with a Café Lao: a strong shot of Lao-grown coffee mixed with sweetened condensed milk, then chased with jasmine tea. If beer is preferred, Beerlao is considered among the world's best.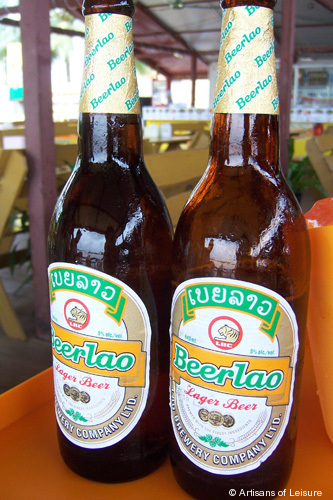 An exploration of Lao cuisine is incomplete without a visit to a bustling morning market. By dawn of every morning, vendors can be found lining entire streets with their wares spread out upon tarps and blankets. Ingredients for the day's food are purchased fresh on the day they are meant to be used–this goes for restaurant chefs and home cooks alike.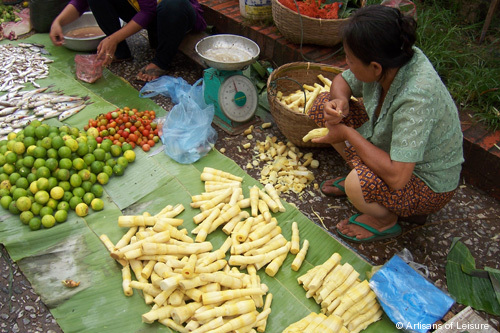 Travelers to Laos who opt for a cooking class are in for a treat. We have instructors guide our travelers through the morning market, introducing them to varieties of produce and grains unavailable elsewhere, then assisting them to select a number of colorful and fragrant ingredients to be used during the cooking lesson.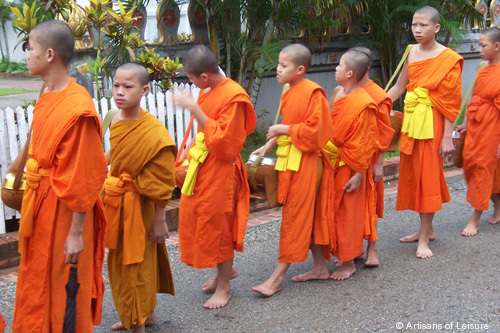 This is also a great time to observe Buddhist monks collecting their morning alms.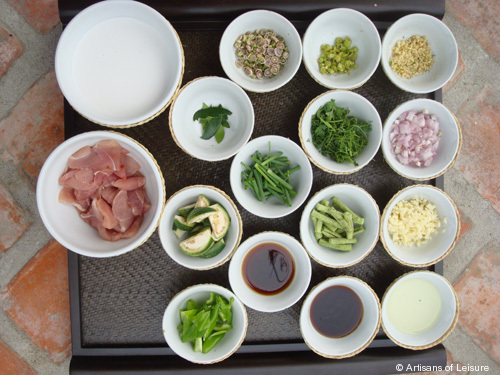 We arrange cooking classes in Luang Prabang in a variety of venues, including private classes at restaurants, homes, organic farms and culinary schools. Private cooking classes and touring with chefs can be incorporated into any of our tours of Laos.
Destinations: Asia, Laos, Southeast Asia
Tags: Asian cuisine, cooking classes, cuisine, culinary, culinary tours, culture, food, luxury, markets, private, tours