Essence of Oman
(8 Days)
Muscat & Nizwa, Jebel Akhdar (Al Hajar Mountains), Wahiba Sands
Introduction to Oman
(6 Days)
Muscat & Nizwa, Wahiba Sands
Highlights of Oman
(9 Days)
Muscat & Nizwa, Wahiba Sands, Salalah
Journey Through Oman
(10 Days)
Muscat & Nizwa, Jebel Akhdar (Al Hajar Mountains), Wahiba Sands, Salalah
Active & Nature Tour of Oman
(9 Days)
Muscat, Ras Al Jinz, Wahiba Sands & Nizwa, Jebel Akhdar (Al Hajar Mountains)
Multi-country Tours
Romantic Dubai, Desert & Zighy Bay
(10 days)
Dubai, Zighy Bay, Arabian Desert
Culture & Adventure in Dubai, Abu Dhabi & Oman
(11 days)
Zighy Bay, Dubai, Arabian Desert, Abu Dhabi
Highlights of Oman & Jordan
(14 Days)
Muscat, Nizwa, Jebel Akhdar (Al Hajar Mountains), Wahiba Sands, Amman, Jerash, King's Highway, Petra, Wadi Rum, Dead Sea
Best of Dubai & Oman
(12 Days)
Dubai with Arabian Desert & Abu Dhabi, Muscat & Nizwa, Jebel Akhdar (Al Hajar Mountains), Wahiba Sands

Highlights of Oman
(9 Days - Departs Daily on a Private Basis)
Muscat & Nizwa, Wahiba Sands, Salalah
This is the ultimate private tour of Oman's most beautiful and fascinating destinations, including historic Muscat and Nizwa, rugged mountains and desert landscapes, shaded oases, rustic villages and lively markets.
Begin in Muscat, the seaside capital of Oman. During touring with your private guide and driver, visit the impressive Sultan Qaboos Grand Mosque, the landmark Royal Opera House and museums dedicated to Oman's rich cultural heritage. In Old Muscat, see Al Alam Palace (one of several used by the Sultan of Oman) and hilltop fortresses overlooking the Gulf of Oman. Walk along the waterfront corniche in the Muttrah district, and browse the Muttrah Souk (market) for Omani frankincense, jewelry, ceramics, antiques and more.
One day, enjoy a private excursion to Nizwa, a historic oasis town in the foothills of the Al Hajar Mountains. Walk along the ramparts of atmospheric Nizwa Fort, take in views of the expansive palm groves, and visit the souk to browse for pottery, textiles and other local handicrafts.
Next, visit Wadi Bani Khalid, a beautiful river valley dotted with villages, en route to Wahiba Sands (A'Sharqiyah Sands). Spend a night in a desert camp amid spectacular sand dunes rolling for miles into the distance. Enjoy options such as visiting Wadi Bani Khalid, a beautiful river valley dotted with villages, meeting local Bedouins, riding a camel and watching the sunset from the top of the sand dunes.
Transfer along the coast of Oman back to Muscat, stopping en route in Sur, a whitewashed port town with a long and interesting history, as well as at the unusual Bimmah Sinkhole and wadis carved into the rugged coastal mountains.
Fly to Salalah, a subtropical city in the Dhofar region that was a hub of the ancient frankincense trade. Stay at a resort overlooking a white-sand beach studded with palm trees. During private touring, see highlights such as Job's Tomb, the Sultan's Palace, Sultan Qaboos Grand Mosque, Al Husn Souk, historic Dhofari houses, and local farms growing coconuts, bananas and other produce. Also see frankincense trees and locations related to the frankincense trade that once brought great prosperity to the region, such as the seaside town of Mirbat and the ruined port cities of Al Baleed and Sumhuram (Khor Rori), both of which are now UNESCO World Heritage-listed archaeological sites.
Return to Muscat for a final night.
Itinerary Overview
Day 1
Arrive Muscat


Private arrival transfer to hotel for 3 nights

Day 2
Muscat


Full-day private tour

Day 3
Muscat & Nizwa


Full-day private excursion to Nizwa

Day 4
Muscat – Wahiba Sands


Private transfer to desert camp for 1 night, with touring en route

Day 5

Wahiba Sands – Muscat – Salalah
Private transfer to airport for flight to Salalah, with touring en route. Private arrival transfer to beach resort for 3 nights

Day 6
Salalah


Full-day tour private tour

Day 7
Salalah
At leisure to enjoy resort
Day 8
Salalah – Muscat
Private transfer to airport for flight to Muscat. Private arrival transfer to hotel for 1 night
Day 9
Depart Muscat
Private airport transfer
Hotels
| | |
| --- | --- |
| Muscat: | The Chedi Muscat or Al Bustan Palace |
| Wahiba Sands: | Desert Nights Camp or Canvas Club |
| Salalah: | Al Baleed Resort Salalah by Anantara |
Cost
| | |
| --- | --- |
| $12,420 | Per person (double occupancy) |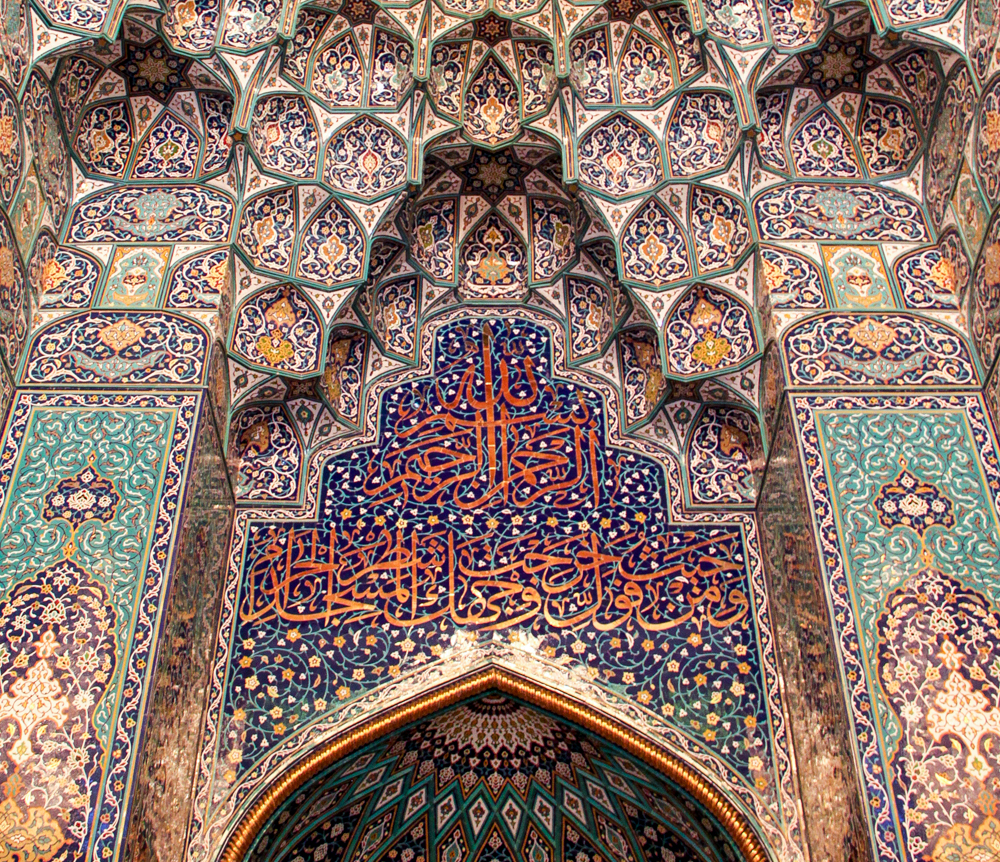 Essence of Oman
(8 Days)
Muscat & Nizwa, Jebel Akhdar (Al Hajar Mountains), Wahiba Sands
Introduction to Oman
(6 Days)
Muscat & Nizwa, Wahiba Sands
Highlights of Oman
(9 Days)
Muscat & Nizwa, Wahiba Sands, Salalah
Journey Through Oman
(10 Days)
Muscat & Nizwa, Jebel Akhdar (Al Hajar Mountains), Wahiba Sands, Salalah
Active & Nature Tour of Oman
(9 Days)
Muscat, Ras Al Jinz, Wahiba Sands & Nizwa, Jebel Akhdar (Al Hajar Mountains)
Multi-country Tours
Romantic Dubai, Desert & Zighy Bay
(10 days)
Dubai, Zighy Bay, Arabian Desert
Culture & Adventure in Dubai, Abu Dhabi & Oman
(11 days)
Zighy Bay, Dubai, Arabian Desert, Abu Dhabi
Highlights of Oman & Jordan
(14 Days)
Muscat, Nizwa, Jebel Akhdar (Al Hajar Mountains), Wahiba Sands, Amman, Jerash, King's Highway, Petra, Wadi Rum, Dead Sea
Best of Dubai & Oman
(12 Days)
Dubai with Arabian Desert & Abu Dhabi, Muscat & Nizwa, Jebel Akhdar (Al Hajar Mountains), Wahiba Sands

We thoroughly enjoyed our Dubai and Oman tour. The accommodations were spectacular everywhere. 
~ M.S., Pittsburgh, PA
We had a fantastic time in Oman, Dubai, the desert and Abu Dhabi. Our guide was great and the touring was very interesting. We're so glad we took your hotel advice.
~ M.K., Kansas City, MO
Our entire Dubai, Abu Dhabi and Oman experience was marvelous and memorable. In Oman, our guide and driver were excellent, and we shared fascinating experiences with them. Thanks once more to Artisans of Leisure.
~ M.G., Calgary, Canada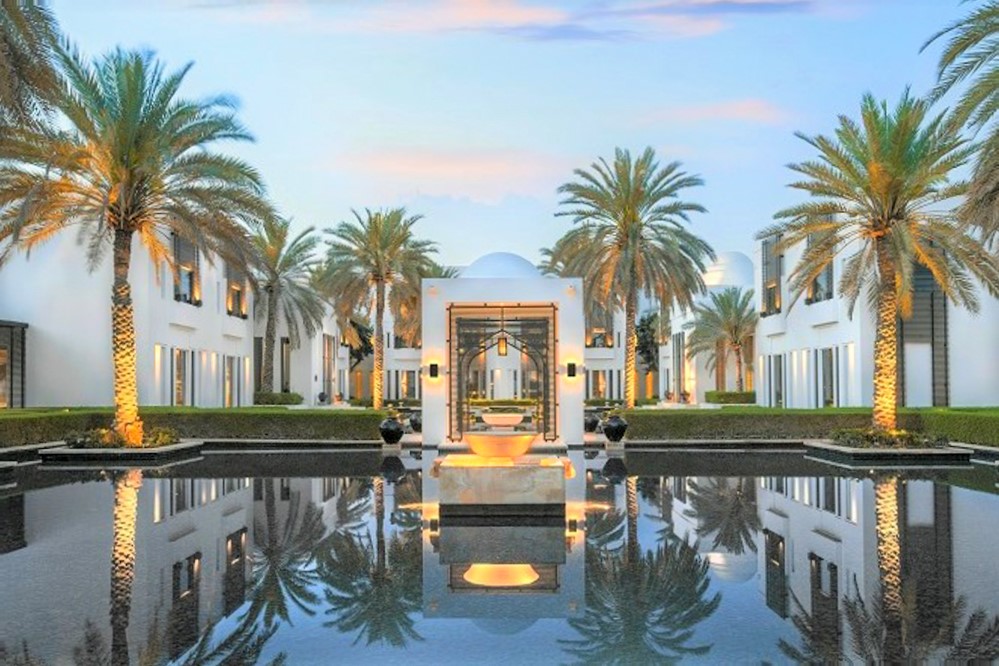 Recommended by:
Departures
Conde Nast Traveler
The New York Times
Wall Street Journal
Travel + Leisure
Town & Country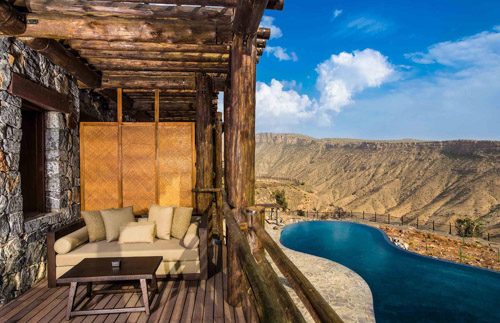 Just Back: A Private Luxury Tour Oman
The Best of Oman: Culture, Adventure & Luxury
Must Stay: Alila Jabal Akhdar in Oman
A Luxury Journey through Dubai, Oman & Abu Dhabi