December 14, 2020
The Best of South Korea: Seoul, Gyeongju, Busan & Jeju Island
South Korea offers wonderful cultural, culinary and scenic touring. Here are some of our favorite destinations and experiences in South Korea, including our top picks for Seoul, Busan, Gyeongju and Jeju Island.
Seoul, the capital and largest city, is the starting point for most visitors to South Korea. It's a fascinating city to explore with an expert private guide.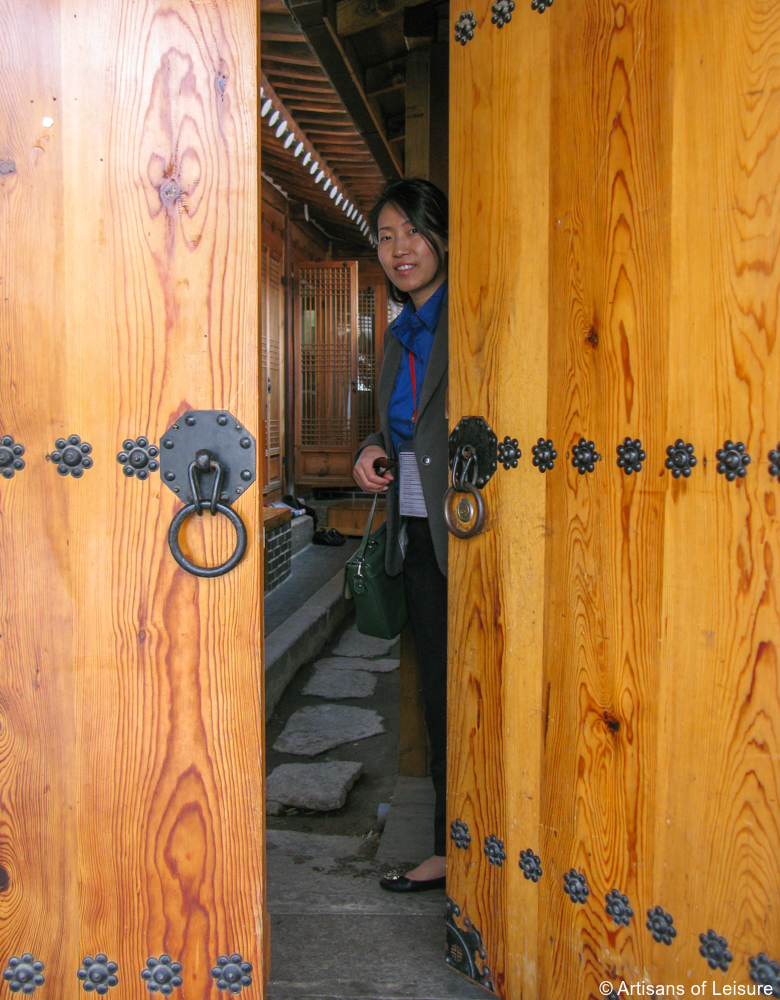 We love Seoul's mix of traditional, modern and contemporary architecture. The city has five royal palaces and two UNESCO World Heritage Sites—Changdeokgung Palace and Jongmyo Shrine.
Gyeongbokgung Palace, one of the city's major palaces, is in the heart of the historic center. It dates from the Joseon dynasty (1392–1897) and has beautiful exteriors and interiors.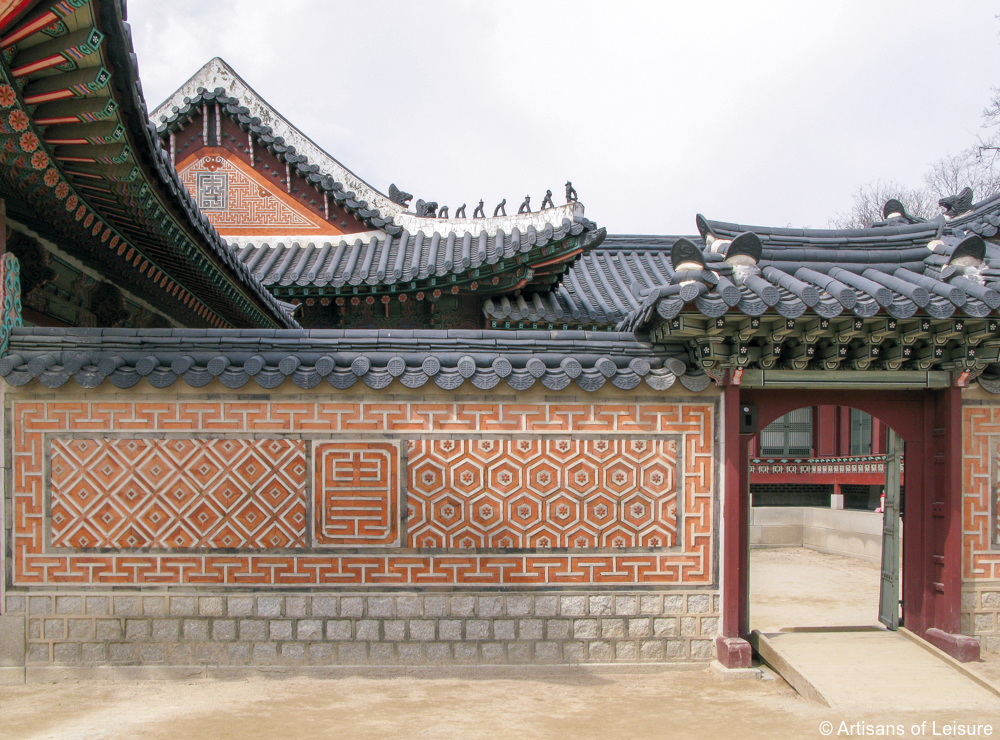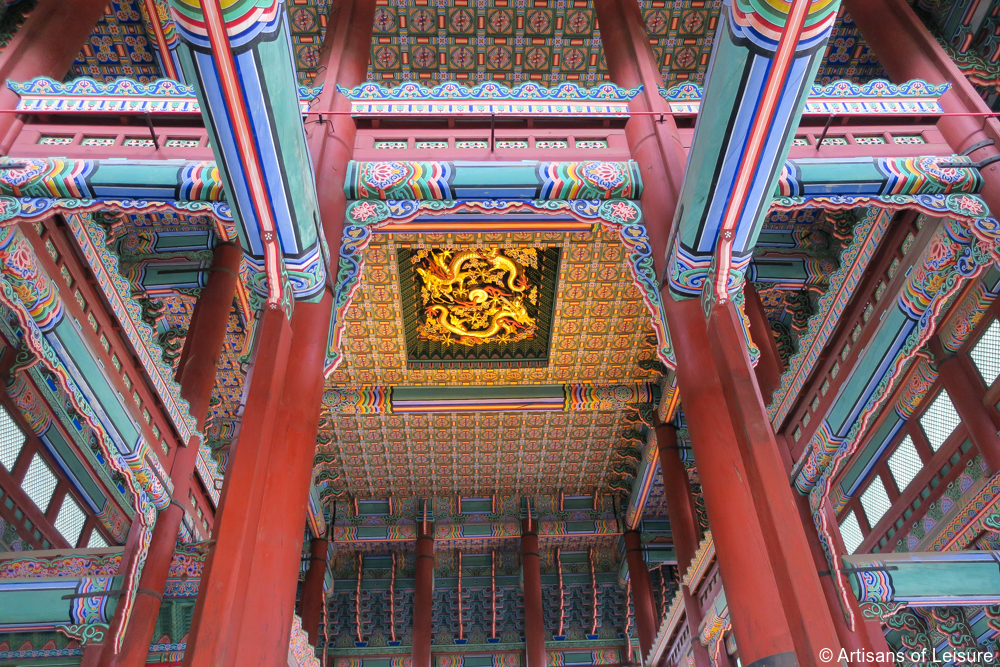 For travelers on our private South Korea tours, we frequently book the Four Seasons Hotel Seoul, a beautiful luxury hotel with a perfect location overlooking Gyeongbokgung Palace.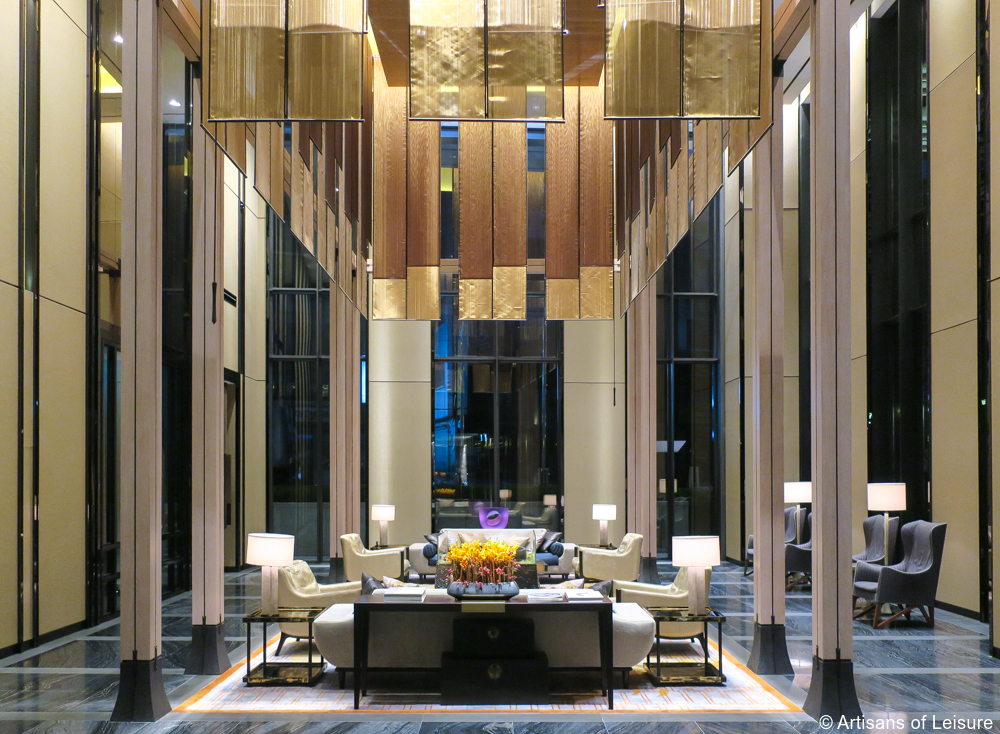 Nearby Insadong is one of our favorite neighborhoods for shopping. It has many boutiques selling traditional crafts such as porcelain, bronzeware and furniture. This shop sells a wide variety of brushes used in traditional calligraphy.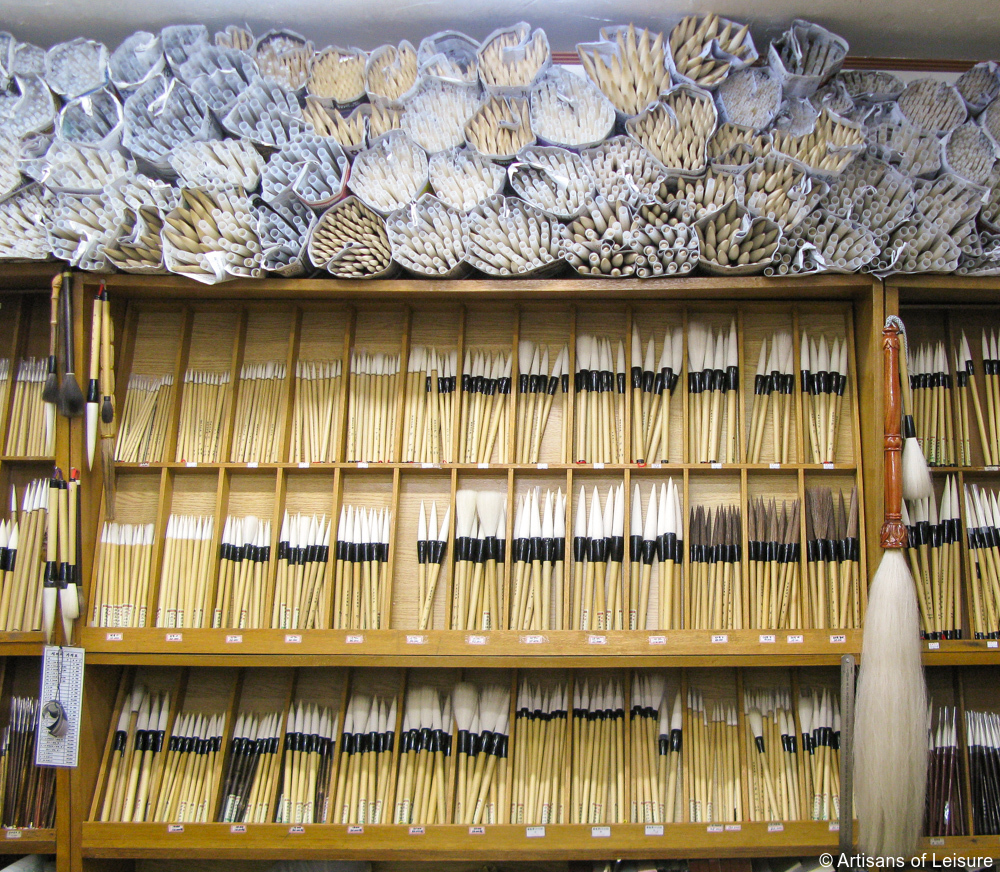 Some crafts markets in Seoul are mobile.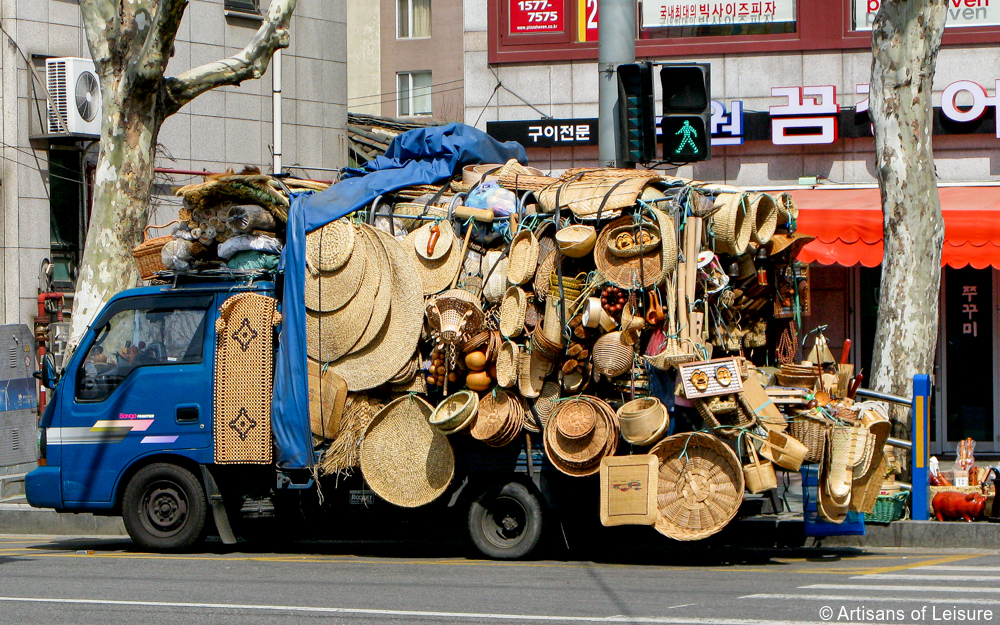 Porcelain is one of Korea's most renowned artistic achievements. The National Museum of Korea in Seoul has many fine examples, including this celadon censer, a National Treasure from the Goryeo Kingdom (918–1392).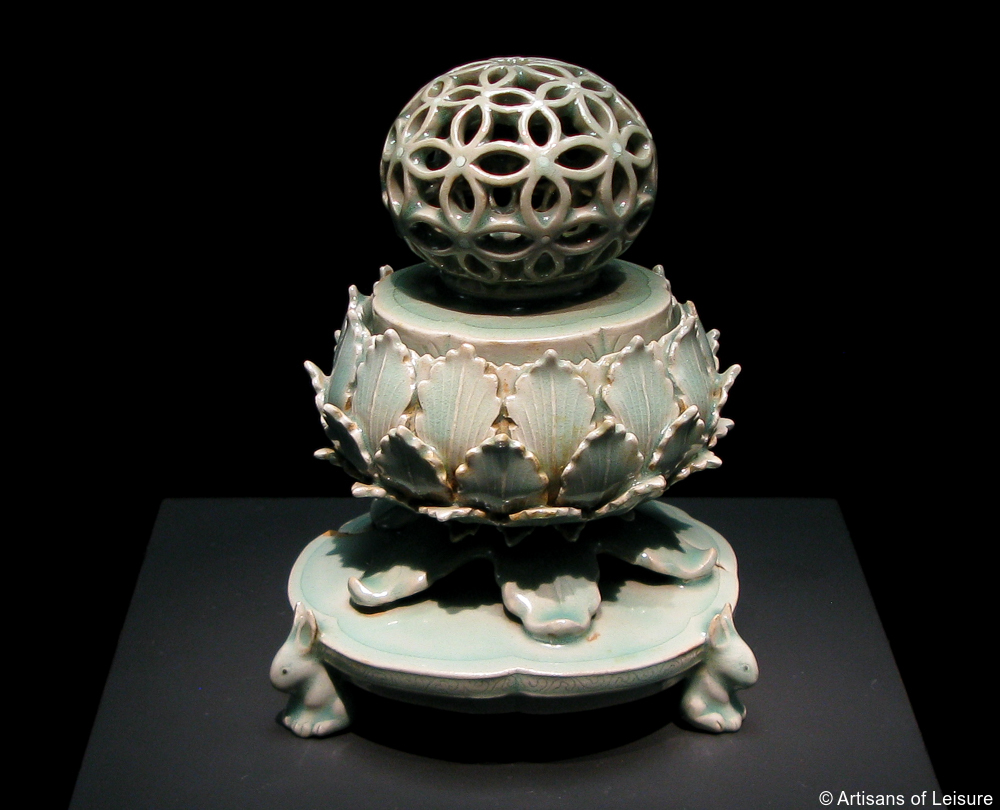 Other museums around the city focus on the types of crafts used traditionally in day-to-day living.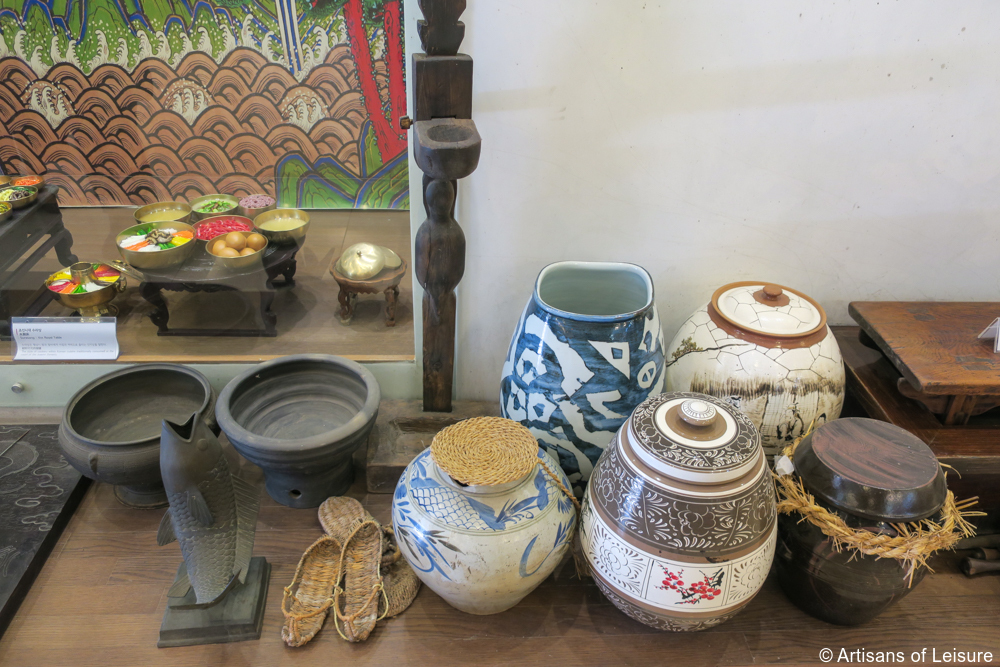 Several neighborhoods in central Seoul are filled with hanok, traditional Korean houses typically built around a courtyard.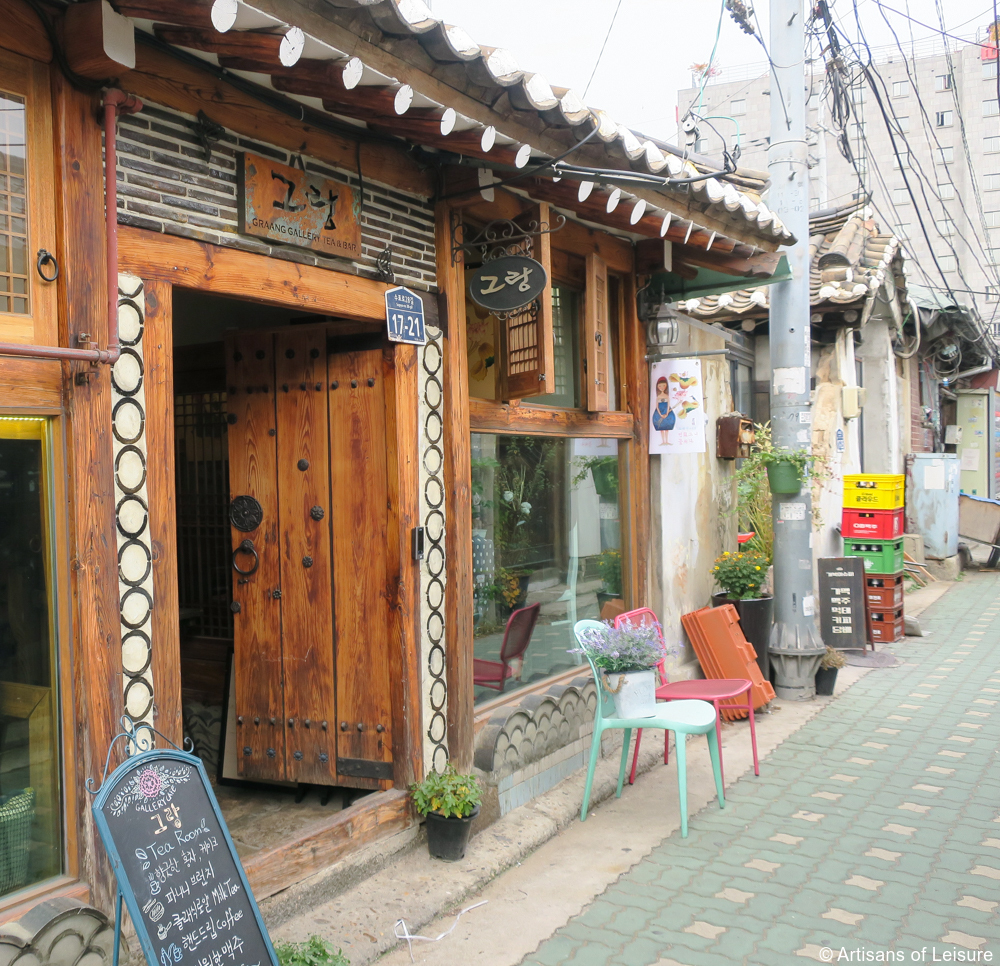 Many hanok remain private homes, but some have been converted into shops and cafes, offering a great way to peek into a very traditional Korean lifestyle.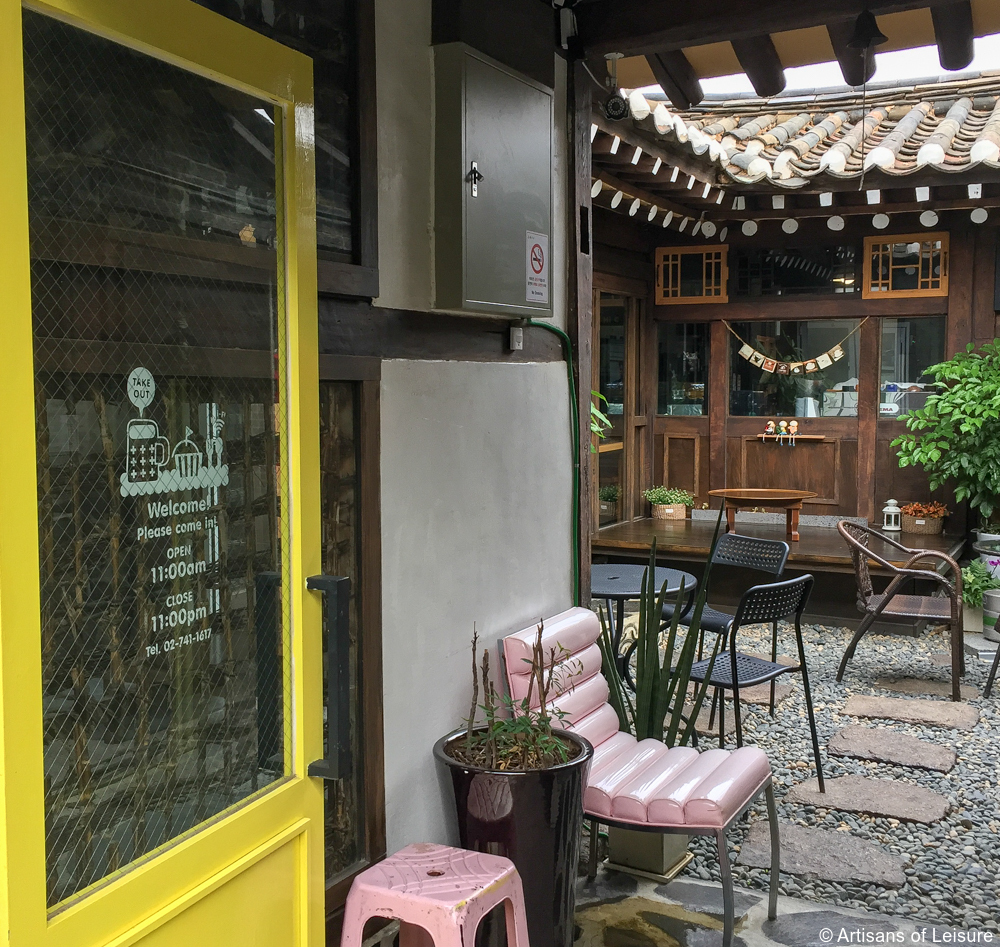 At the contemporary end of the architectural spectrum are the striking Dongdaemun History & Culture Park and Dongdaemun Design Plaza, designed by noted architect Zaha Hadid.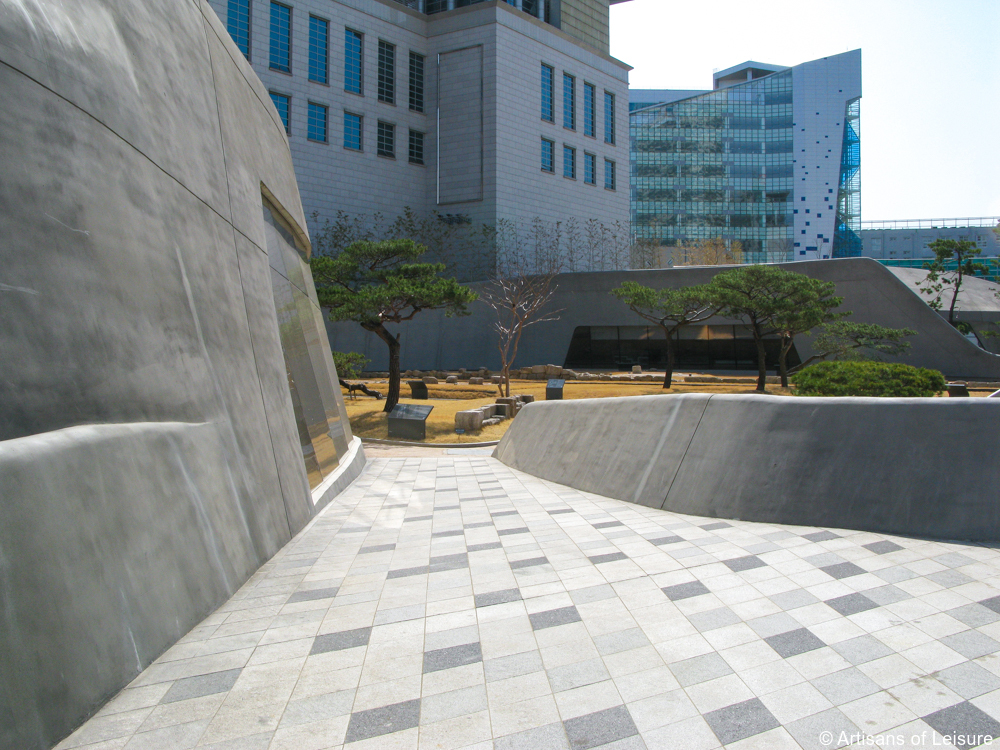 Most of our Seoul tours include a walk along Cheonggyecheon Stream to get a sense of everyday life in the city. The stream was once an eyesore filled with litter. In 2003, the city restored the stream, transforming it into the popular public recreational space it is today.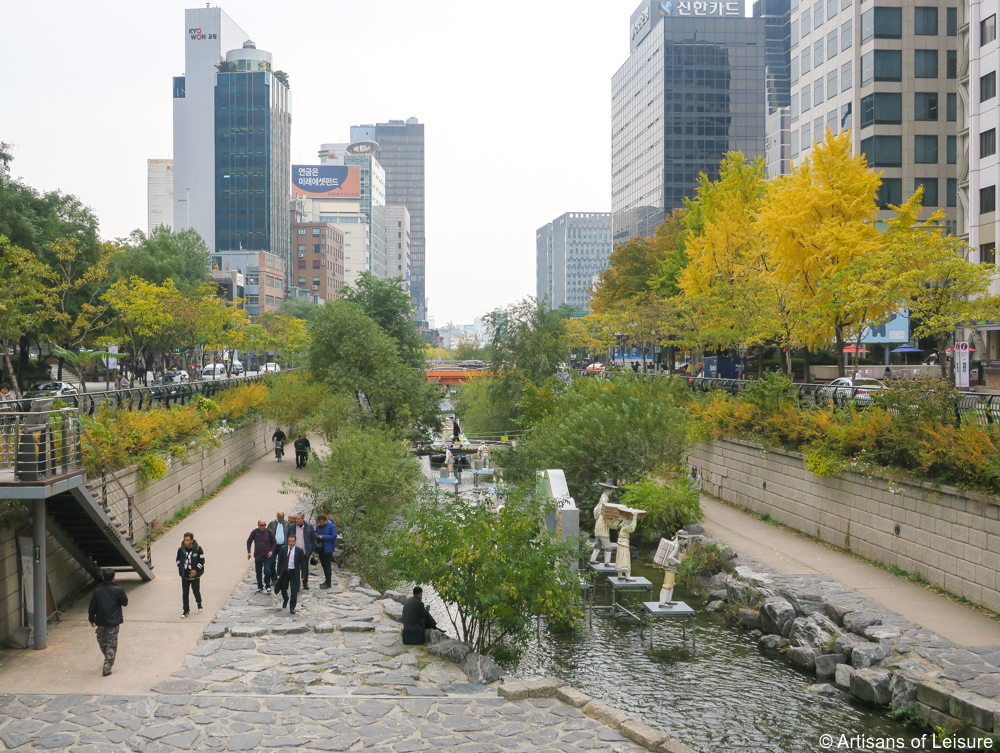 Myeongdong is a popular shopping and entertainment district. This is a great place to find Korean beauty products, which are very popular worldwide.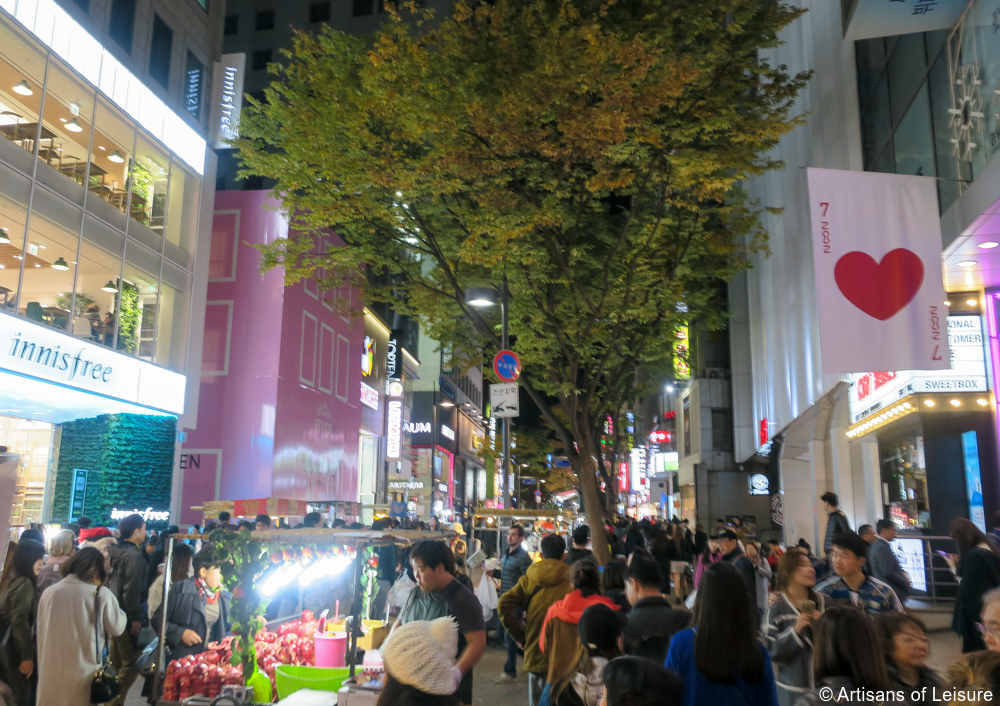 South of the Han River, which runs through the center of Seoul, is the Gangnam district, famous for gleaming office towers, upscale shops, entertainment zones and expensive residential neighborhoods.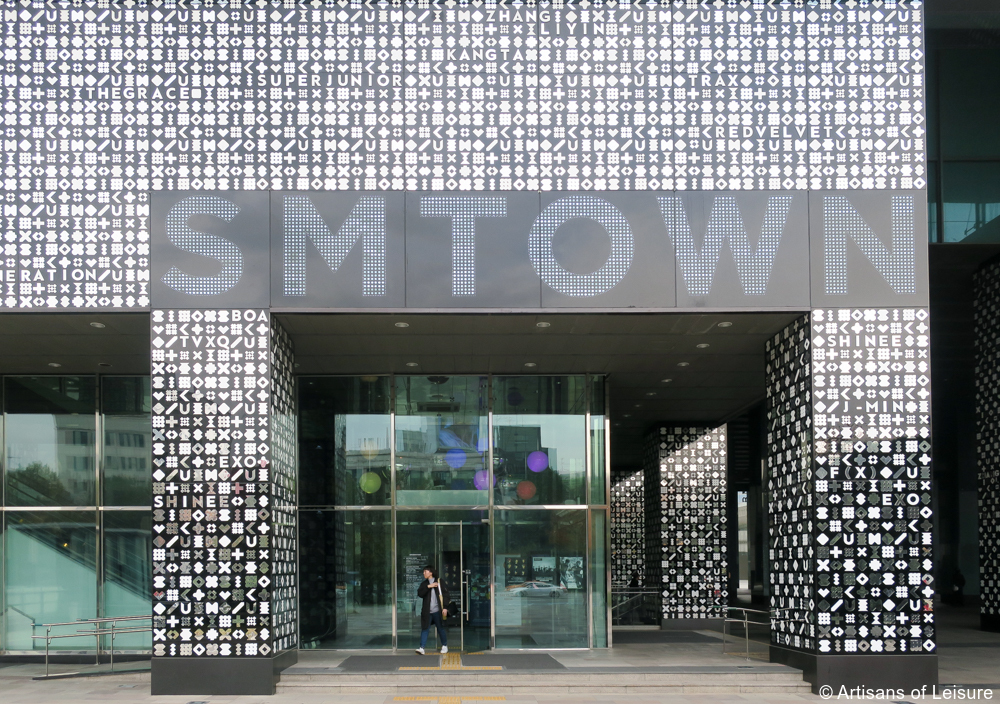 Among the many attractions in Gangnam is SM Town, an entertainment and shopping complex dedicated to Korean pop music or K-pop.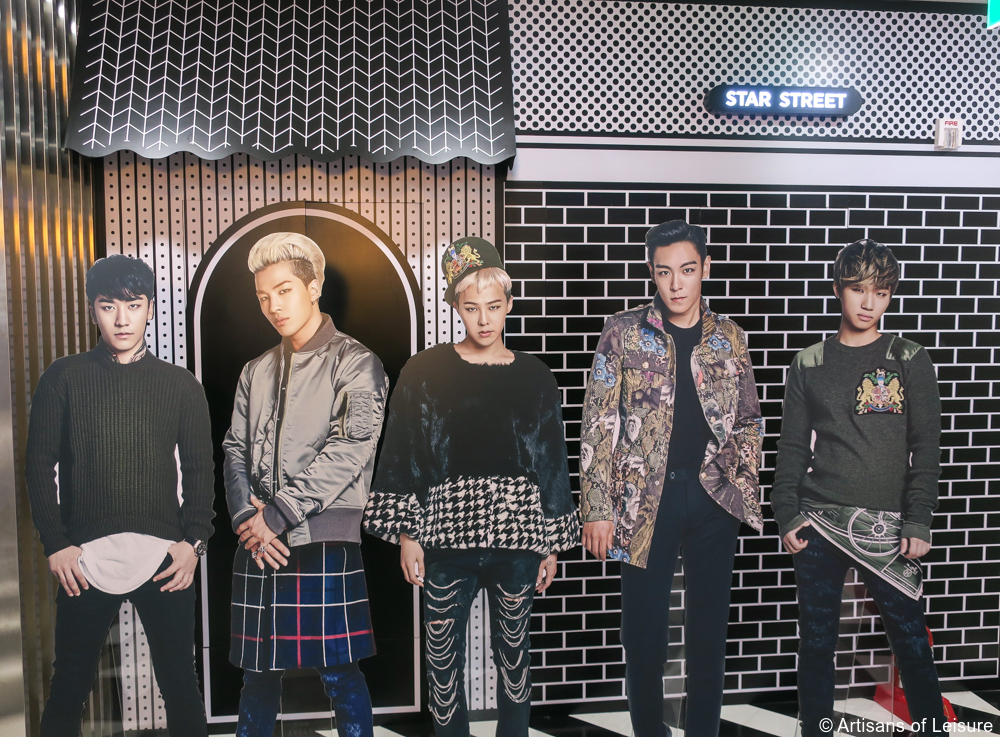 This pop culture wonderland has multiple floors dedicated to everything related to K-pop, including shops where visitors can stock up on K-pop memorabilia, records, posters, candies and more. Upon request, we can arrange a visit to a K-pop hologram concert, hair and make-up appointments at K-pop salons, and private K-pop singing or dancing lessons.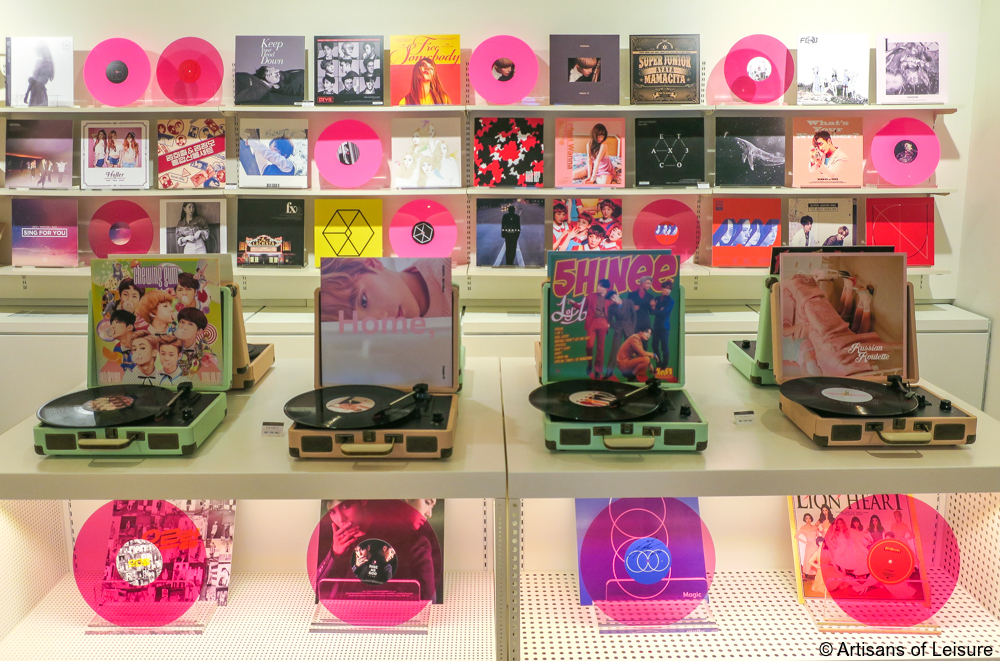 An unexpected sanctuary in Gangnam is Bongeunsa Temple.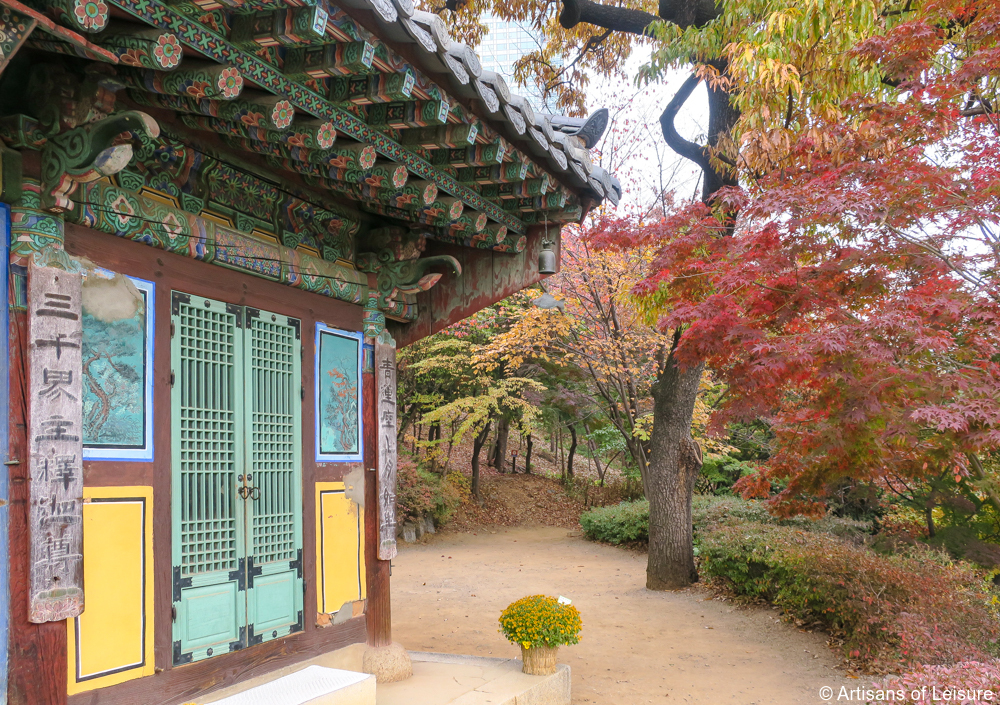 We can arrange a traditional tea ceremony at the Buddhist temple.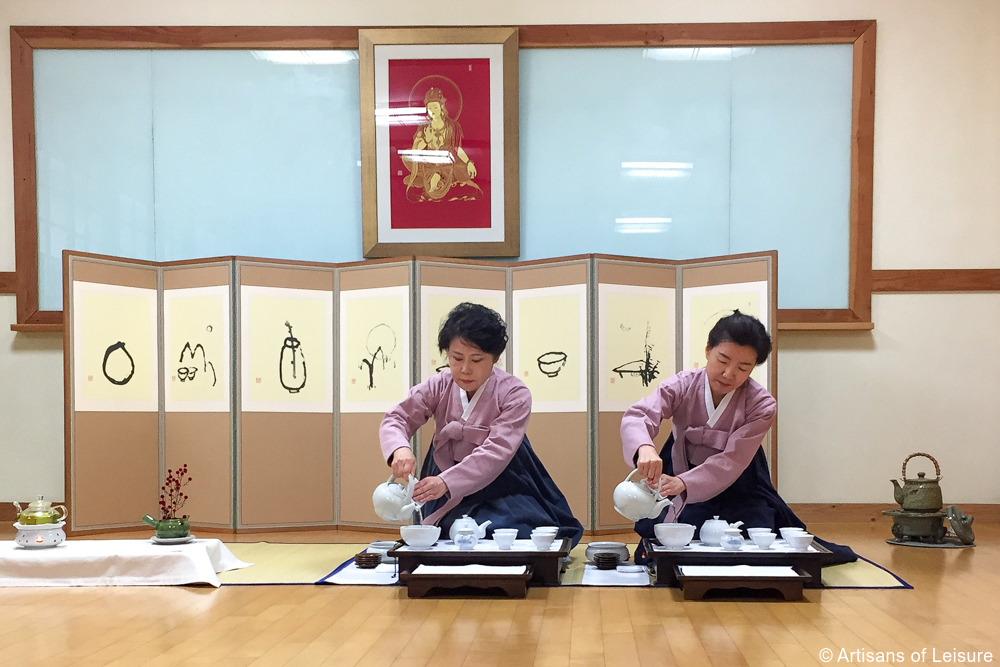 We can organize additional special interest activities around Seoul, such as private craft classes, private taekwondo lessons and meetings with renowned designers.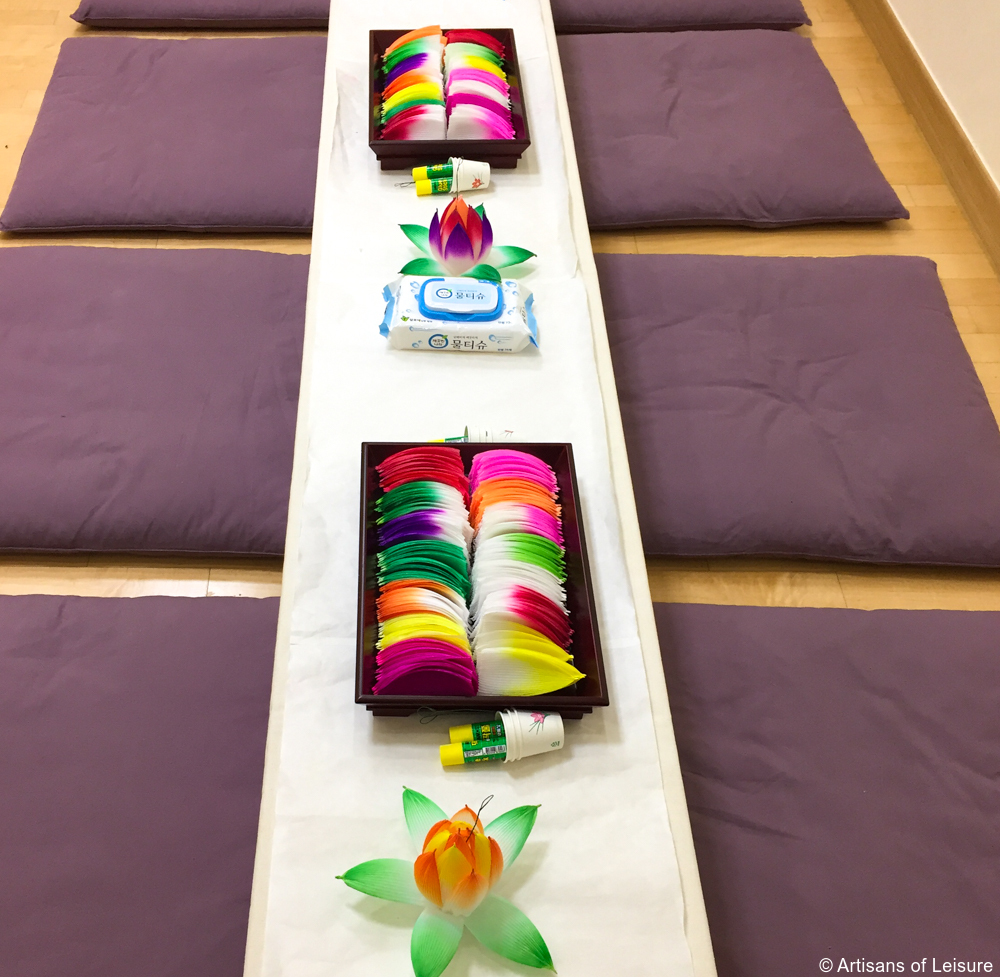 Food is a highlight of traveling in South Korea. We arrange private culinary tours, including market tours, street food tours, private cooking lessons and tasting tours.
One of our favorite Korean dishes is bibimbap, which literally means "mixed rice." Traditionally, bibimbap is served as a bowl of white rice topped with sauteed vegetables, chili pepper paste, soy sauce and fermented soybean paste.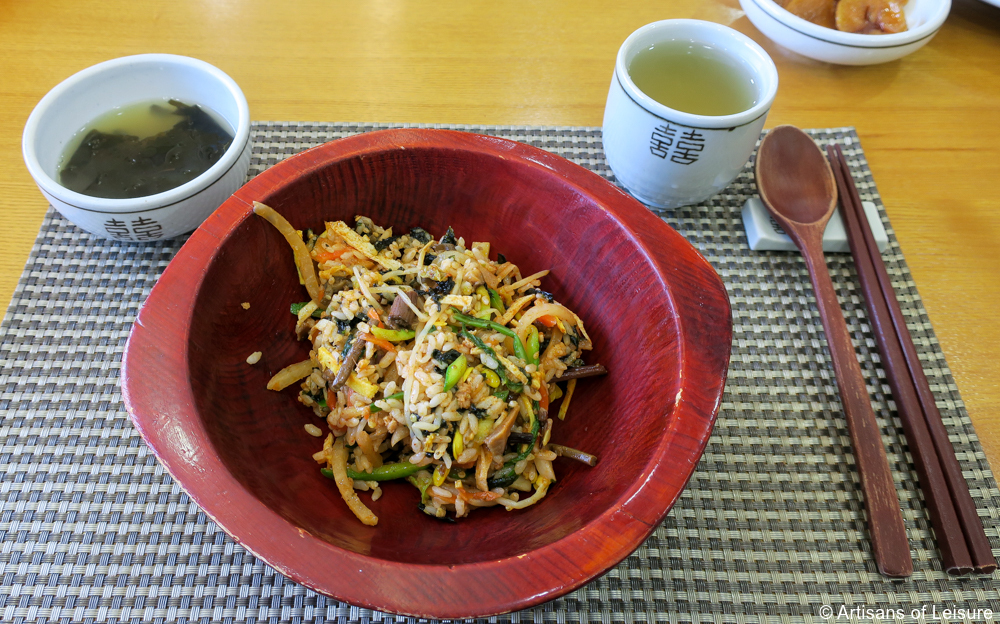 Korean barbecue is another local favorite.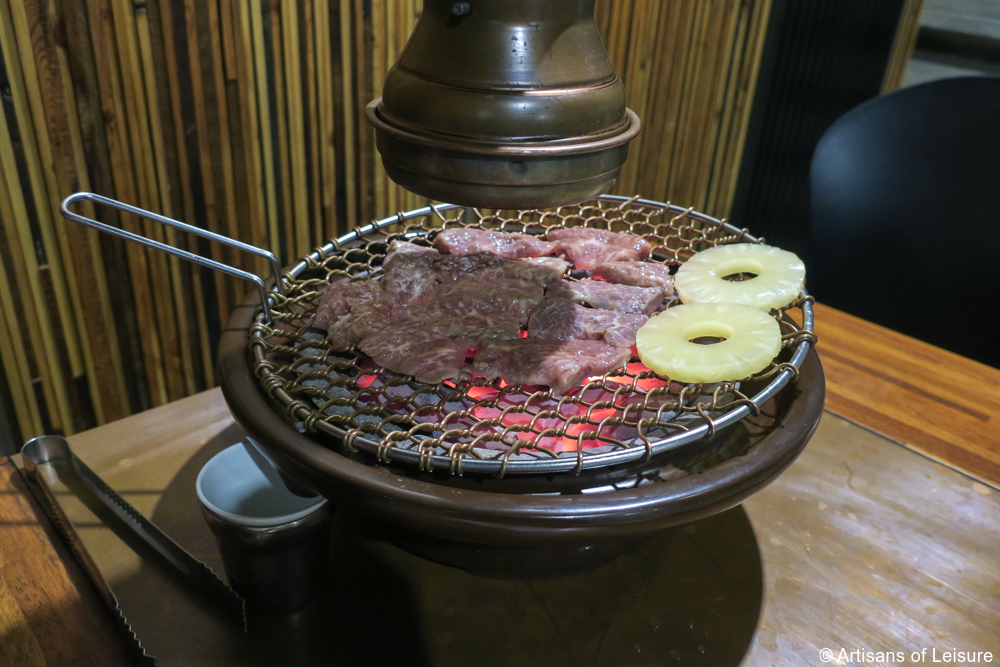 This is a bowl of samgyetang (traditional ginseng chicken soup), a soup that is typically made during the hot summer months.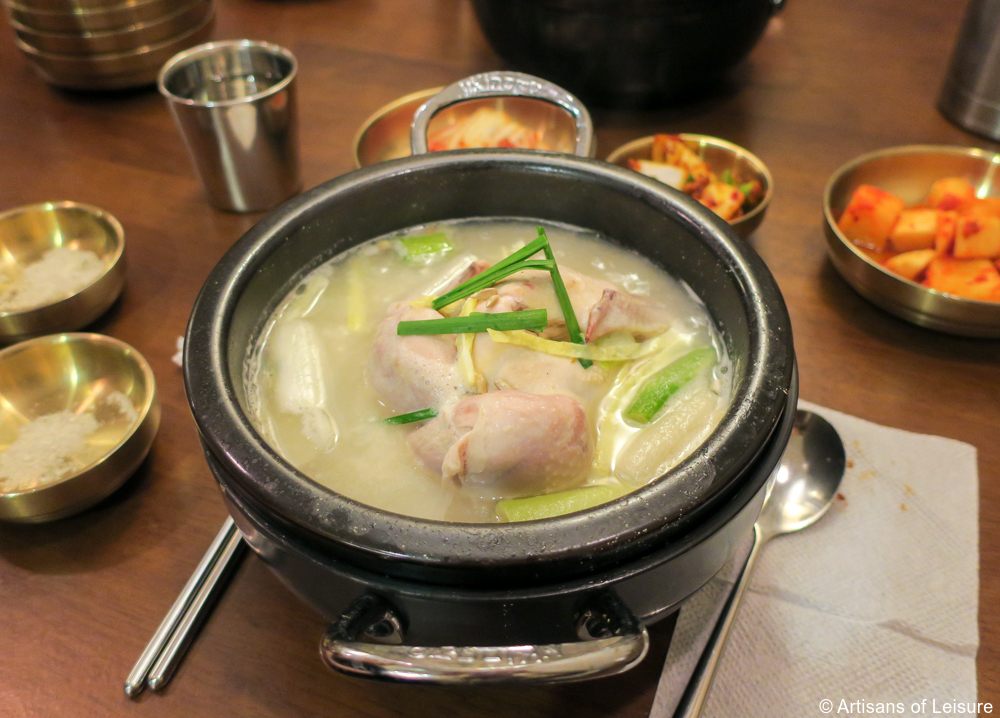 While touring in local markets, we introduce our travelers to popular Korean street foods such as sundae (sausage), mandu (dumplings) and pajeon (scallion pancake).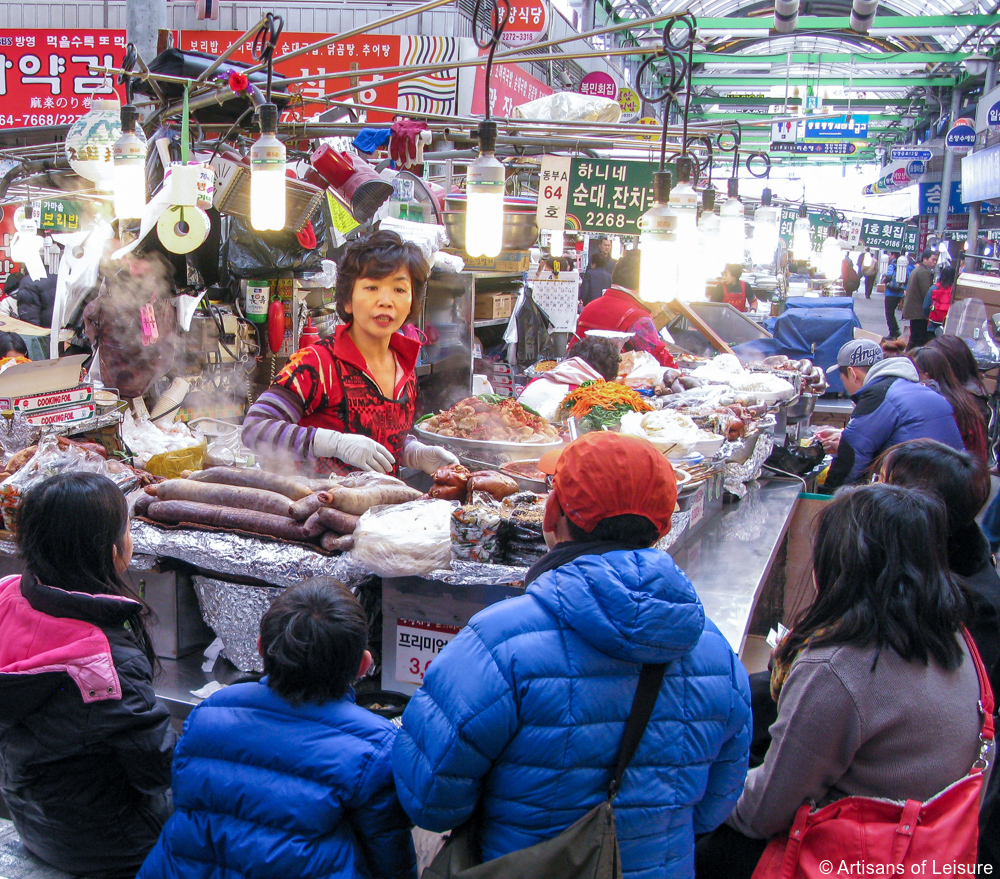 Mushrooms and noodles at one of our favorite food markets in Seoul.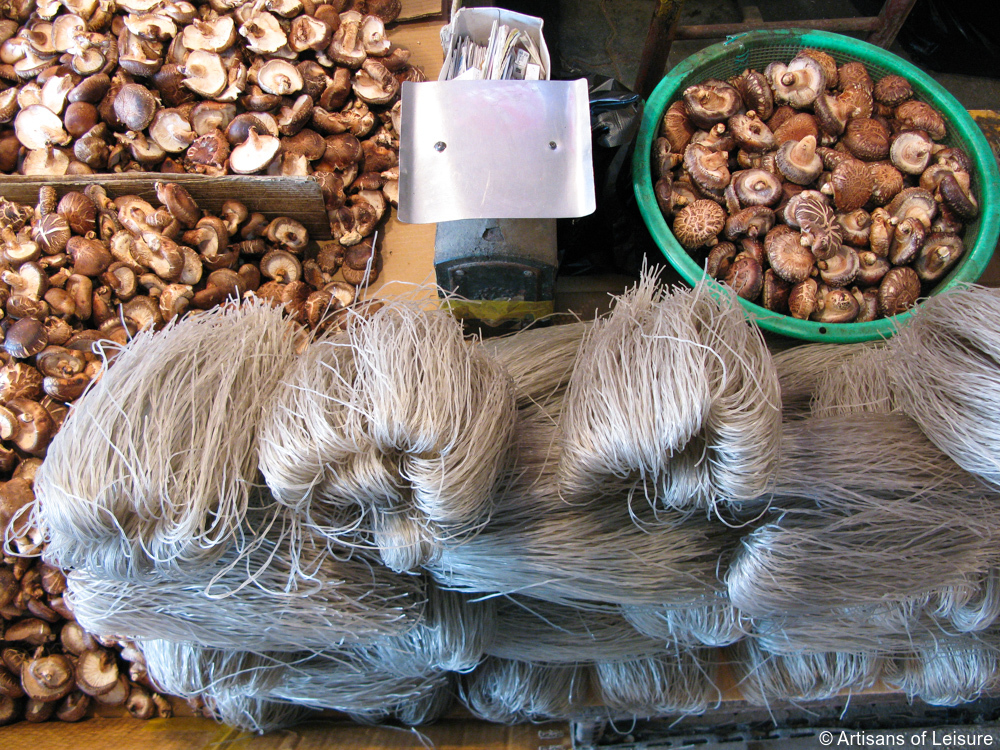 Korean snacks make delicious gifts.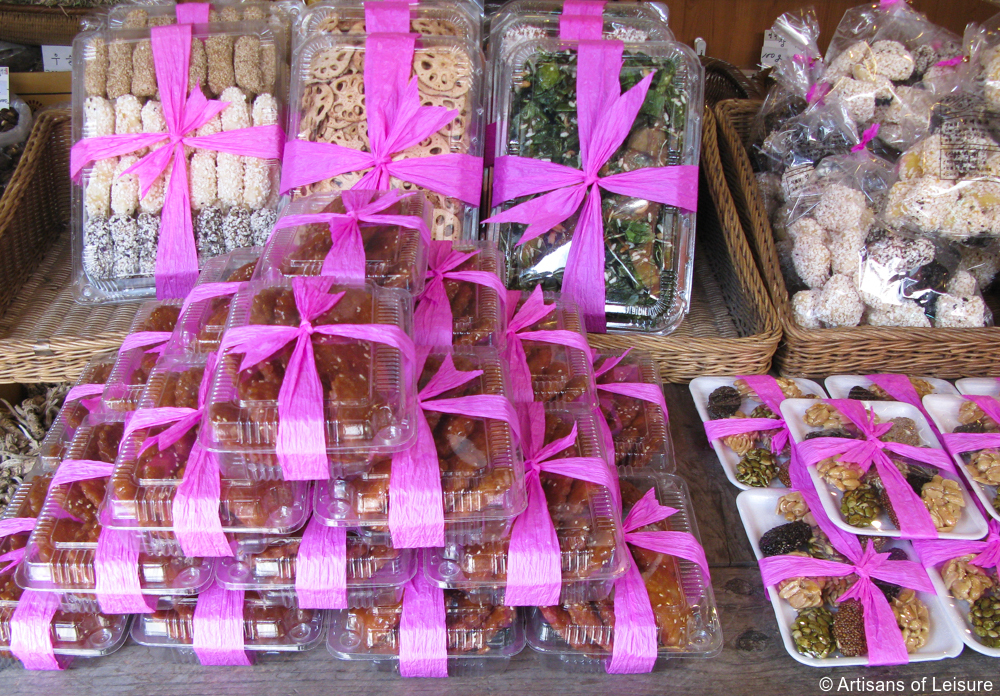 We can arrange a private tasting of makgeolli, an effervescent Korean rice wine experiencing a resurgence of popularity.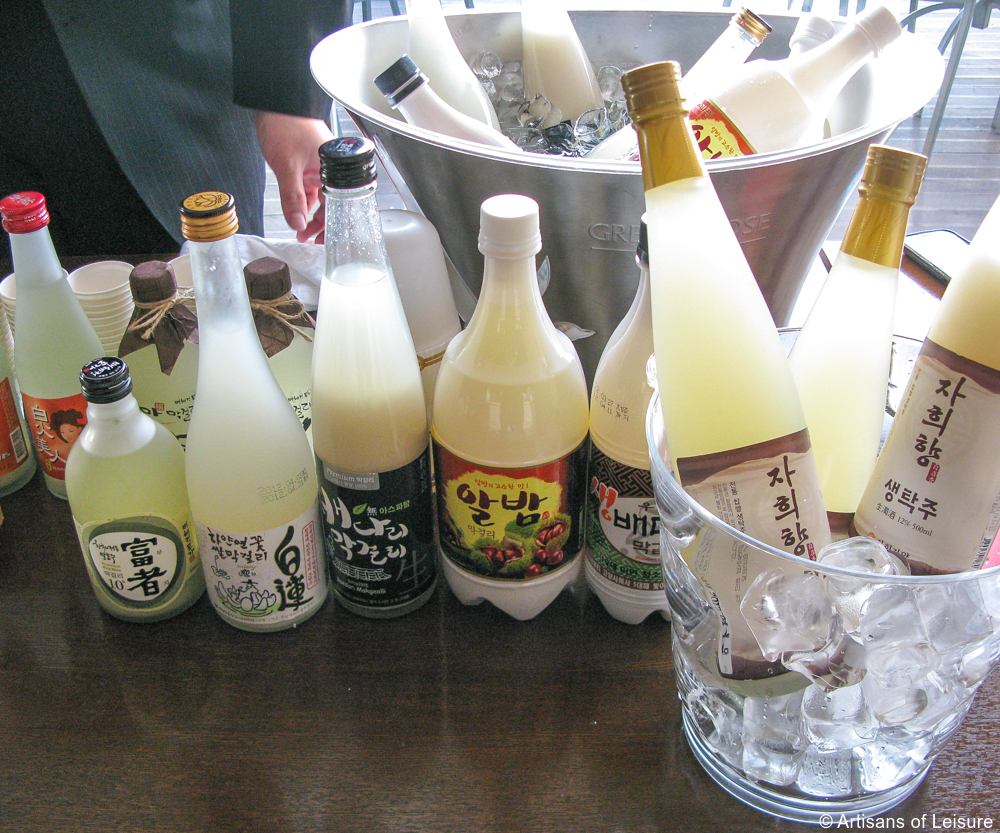 Another fascinating experience we arrange is an excursion to the Demilitarized Zone (DMZ), the heavily fortified border between North and South Korea.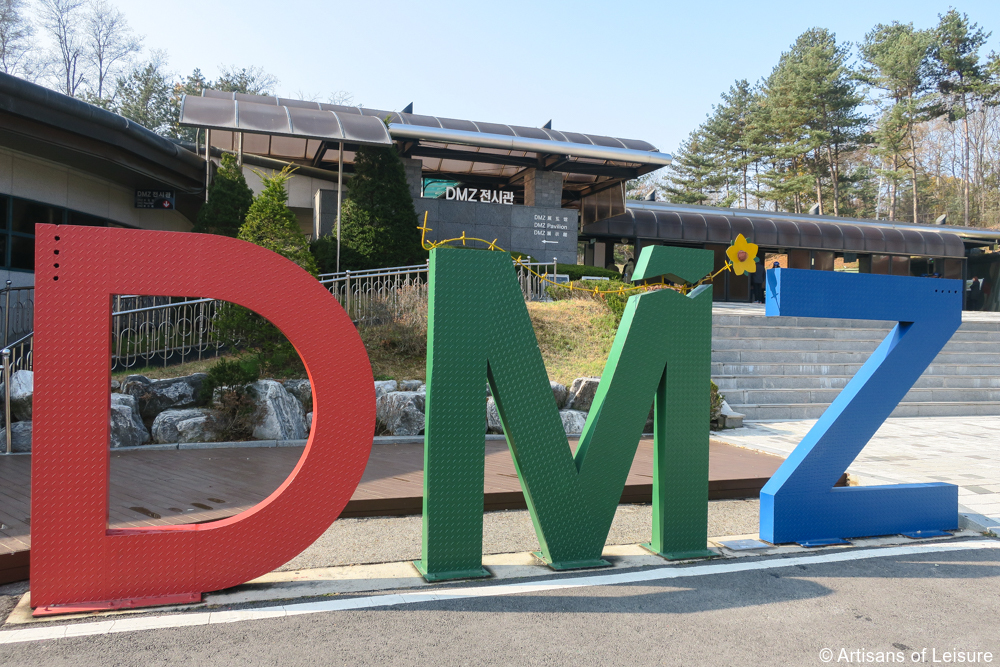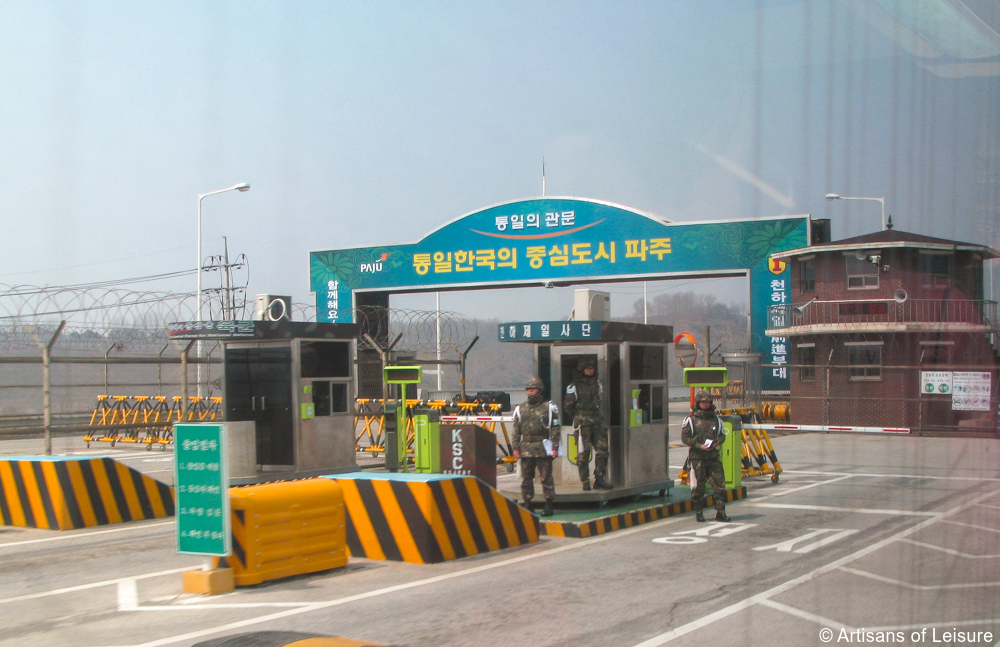 The view through these binoculars is as close as many people will get to North Korea.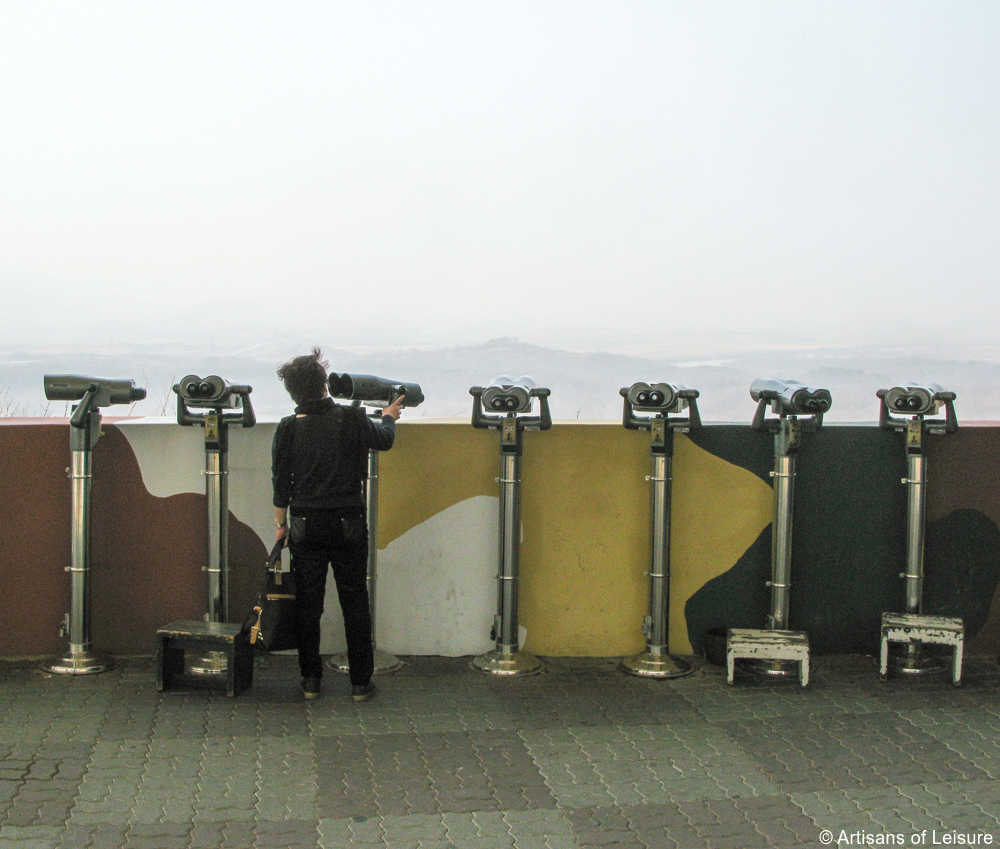 For travelers who want to get even closer, we can arrange visits to the JSA. The international border between North and South Korea runs through the blue buildings.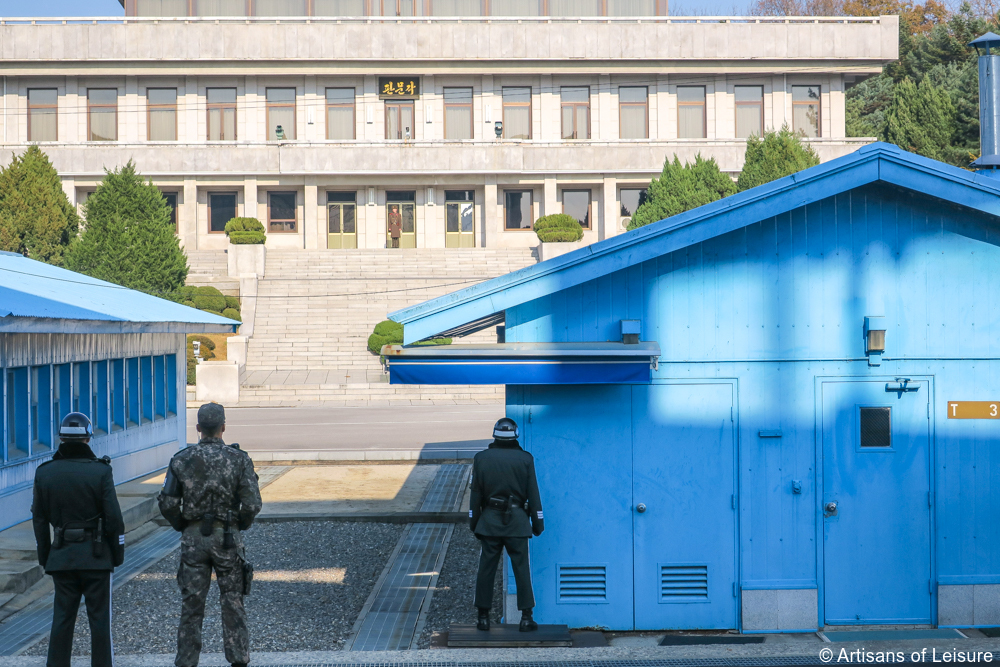 The bustling port of Busan is South Korea's second largest city. Busan served as the temporary capital of Korea during the Korean War. Today, it's a modern city famous for seafood and beaches.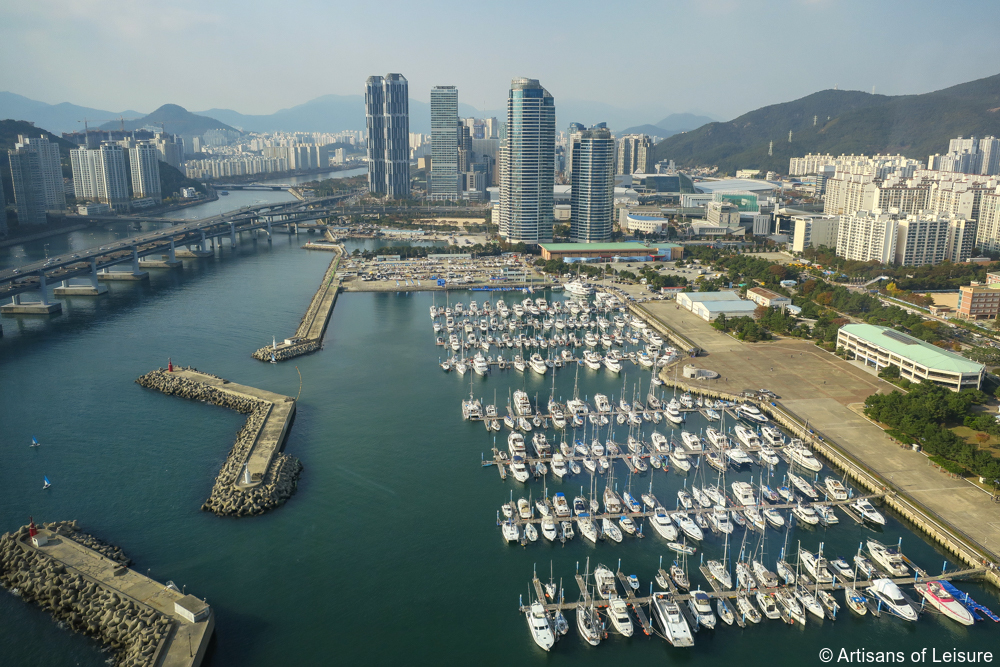 Our private South Korea tours feature accommodation at the luxurious Park Hyatt Busan, which is ideally located in the affluent Haeundae District.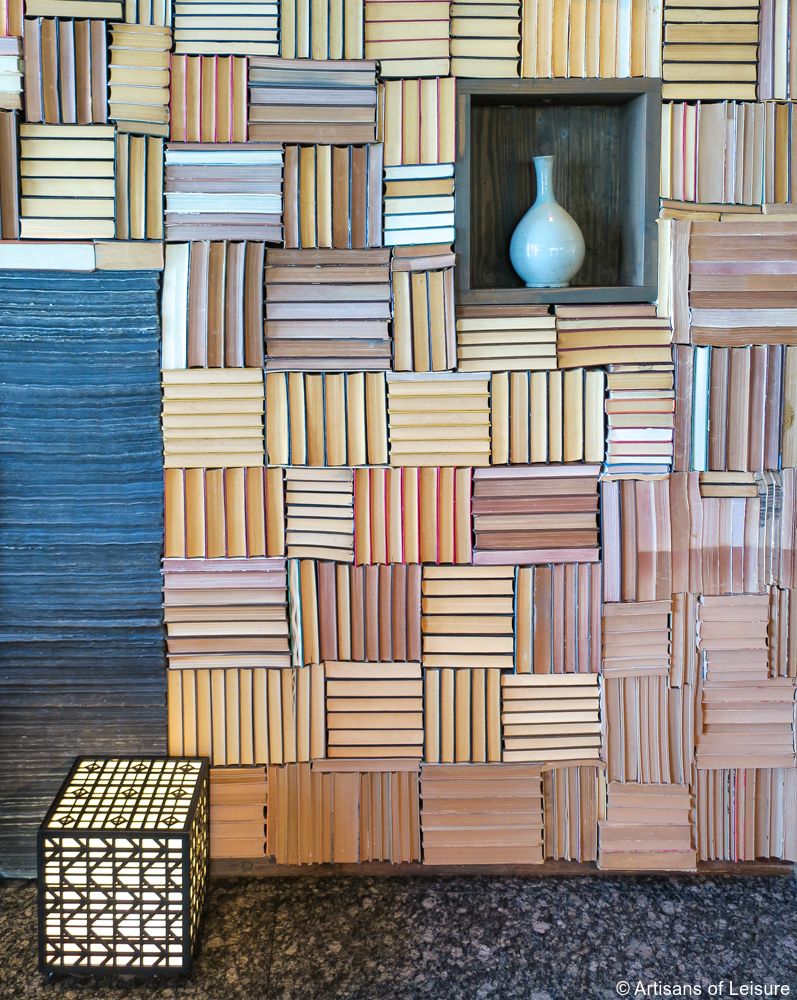 Jagalchi Market in Busan is the largest seafood market in South Korea.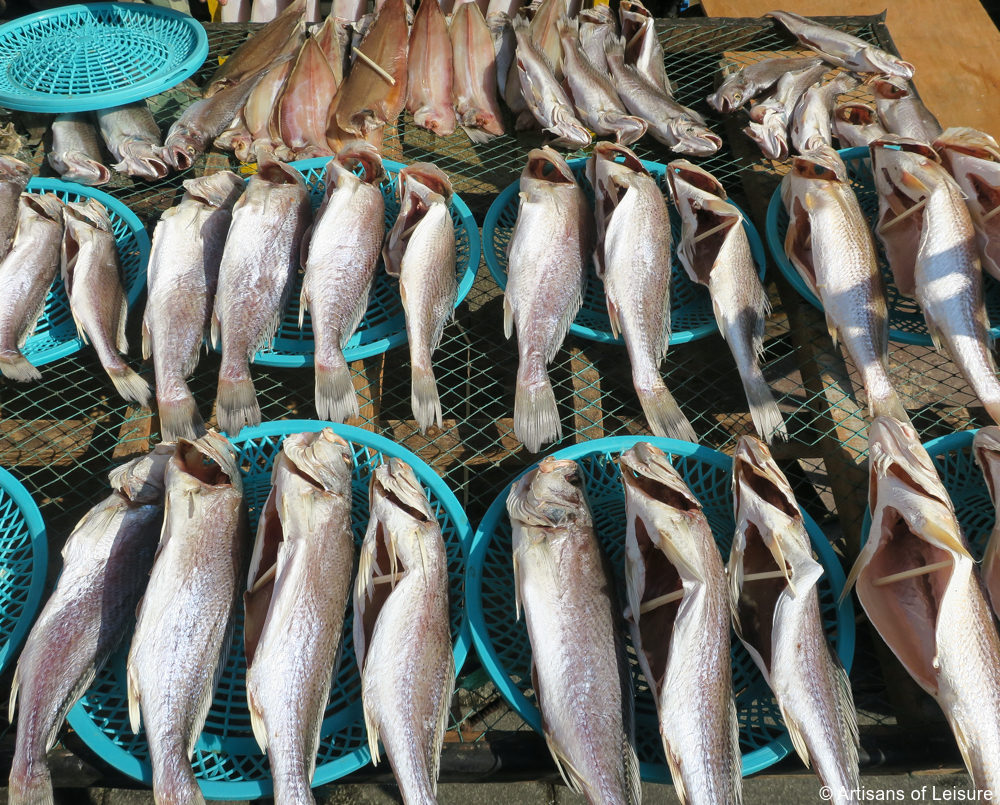 Busan street food includes fish cakes served with a sweet red chili sauce.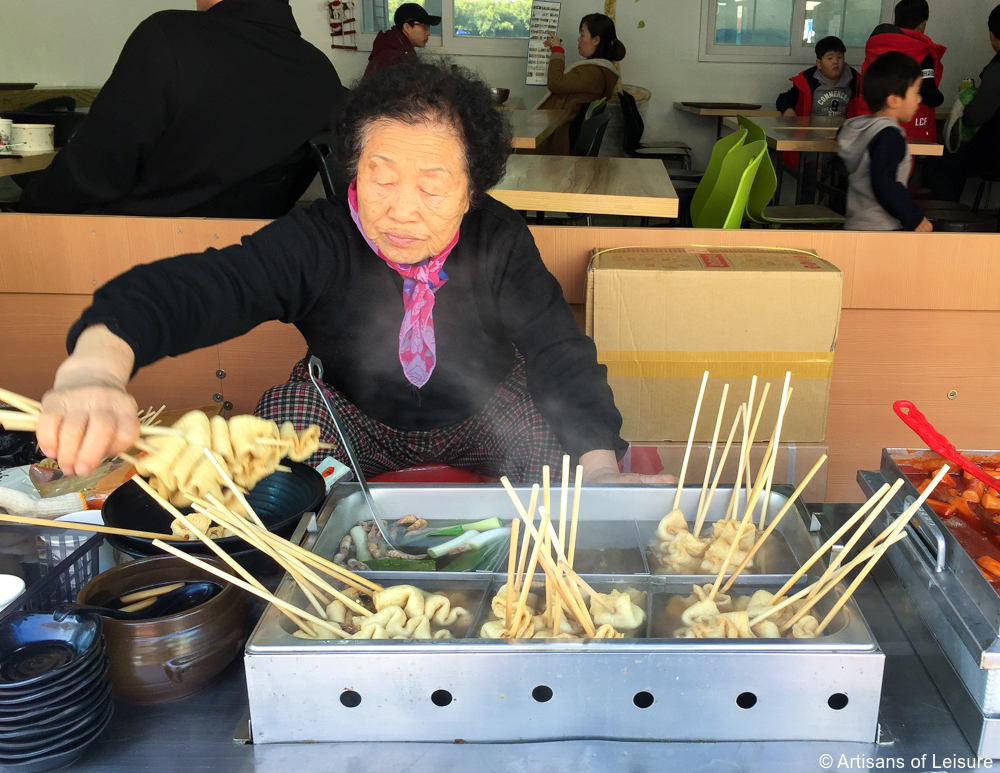 High in the hills above Busan is Gamcheon Culture Village, which has colorful houses and panoramic views.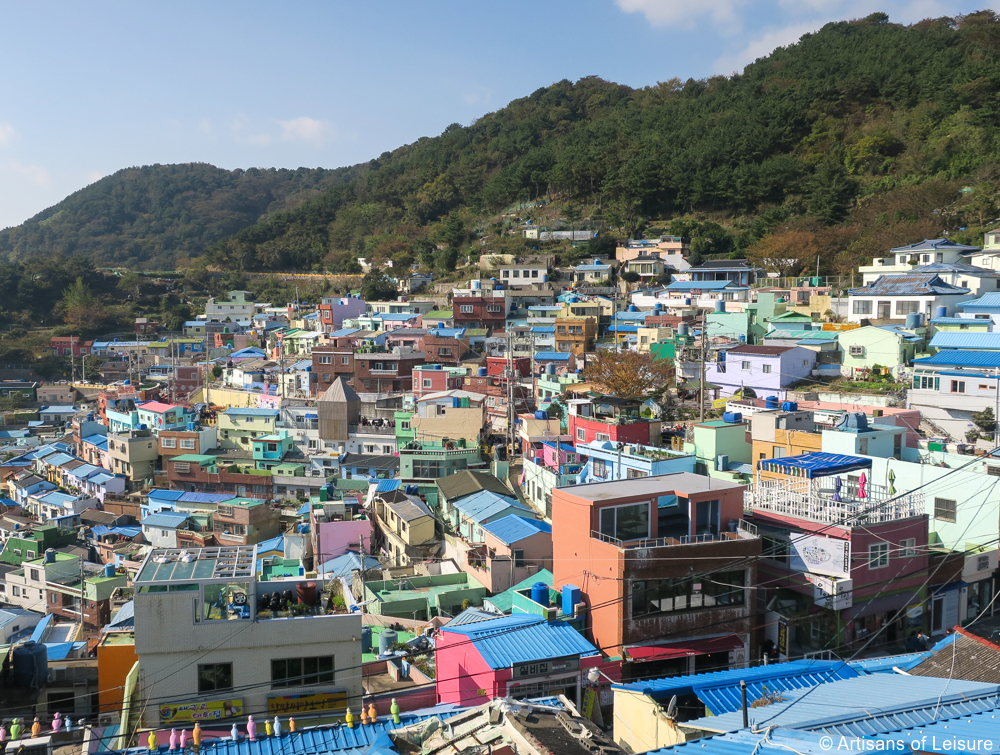 The beautiful grounds of the UN Memorial Cemetery in Busan offer an opportunity to learn about the Korean War from the Korean perspective.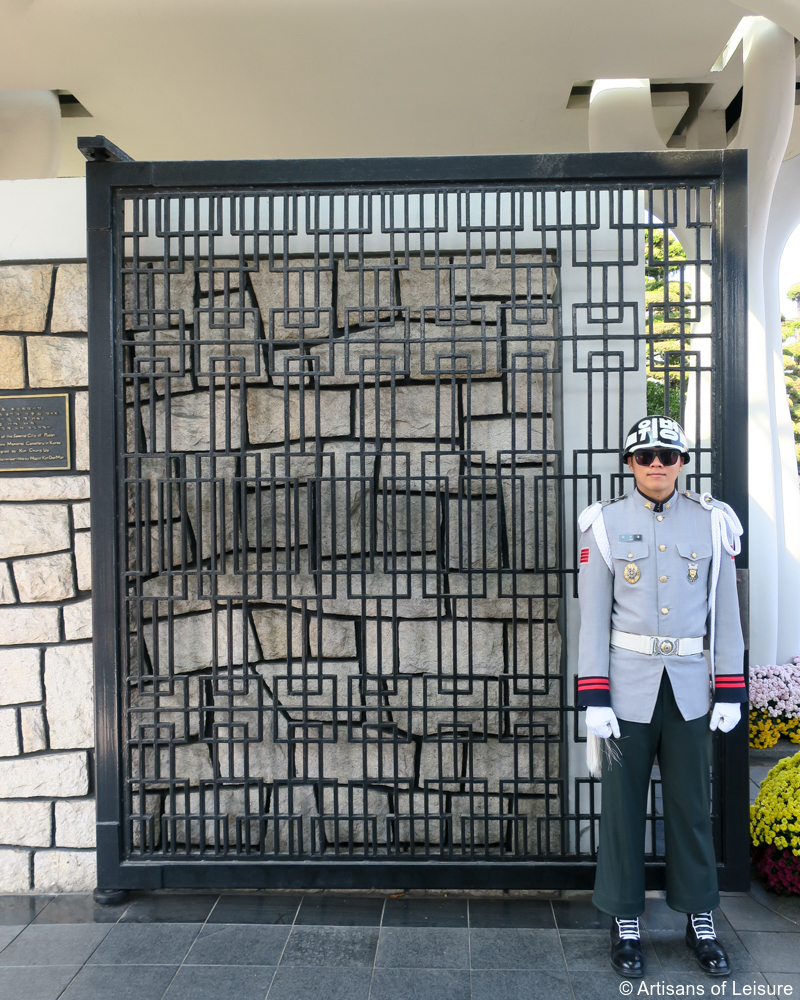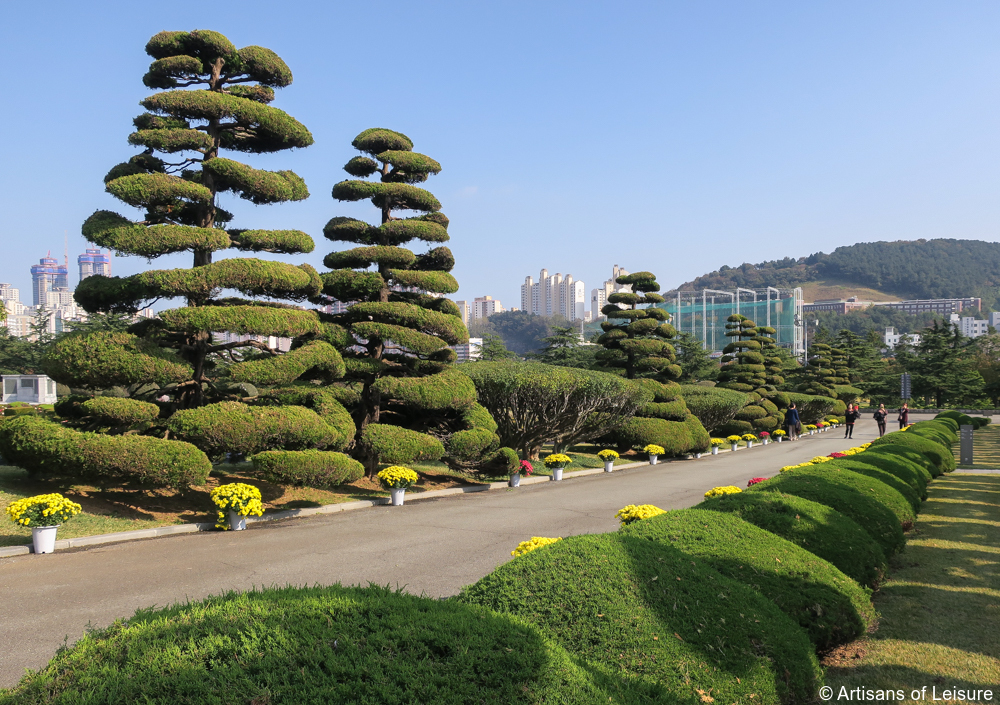 On the coast just outside Busan is stunning Haedong Yonggungsa Temple, a Buddhist temple with scenic views over the water.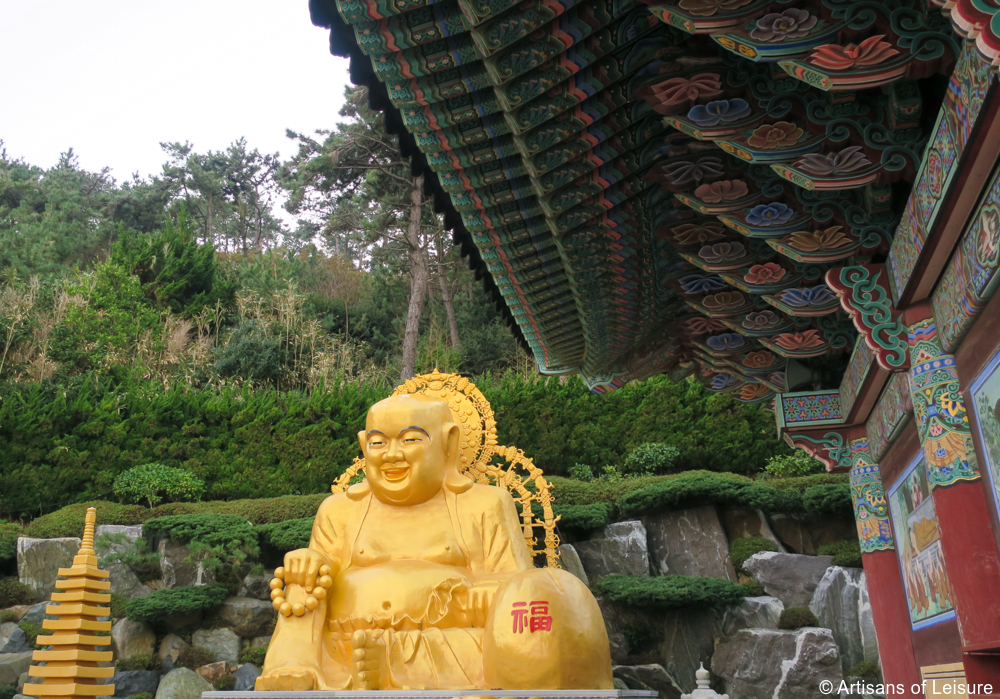 The large temple complex has several pagodas, an impressive Buddha statue and beautiful floral designs.
Gyeongju is our favorite day excursion from Busan. The ancient capital of the Silla Kingdom for approximately 1,000 years, Gyeongju is now a UNESCO World Heritage Site.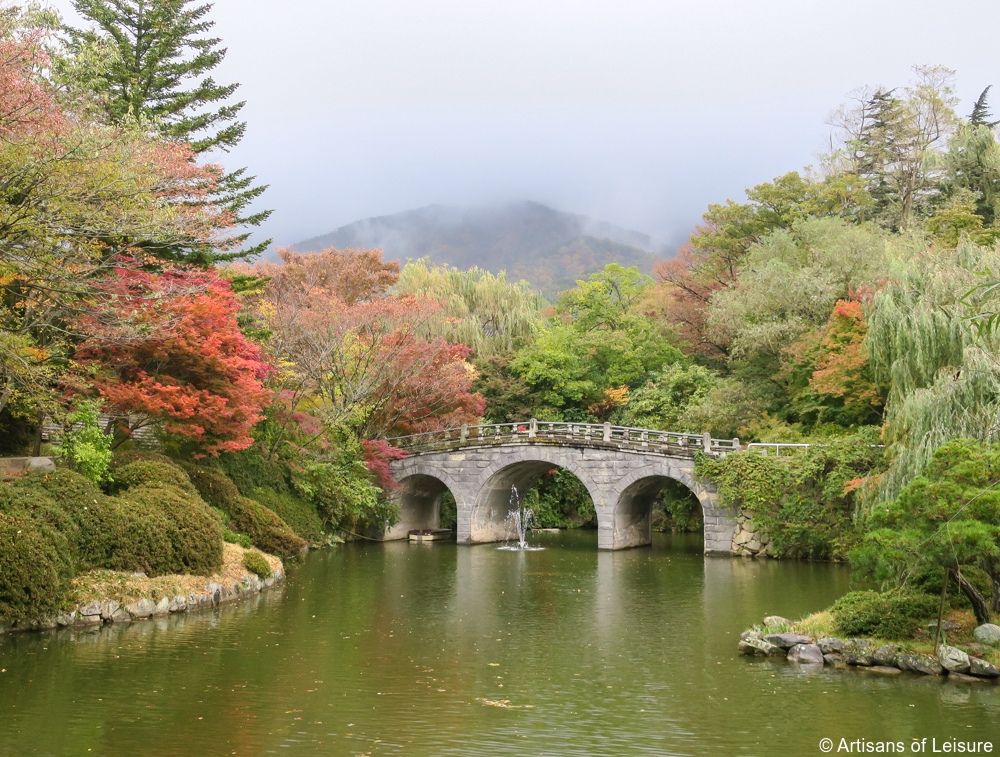 Bulguksa Temple is a major Buddhist temple on Mount Tohamsan.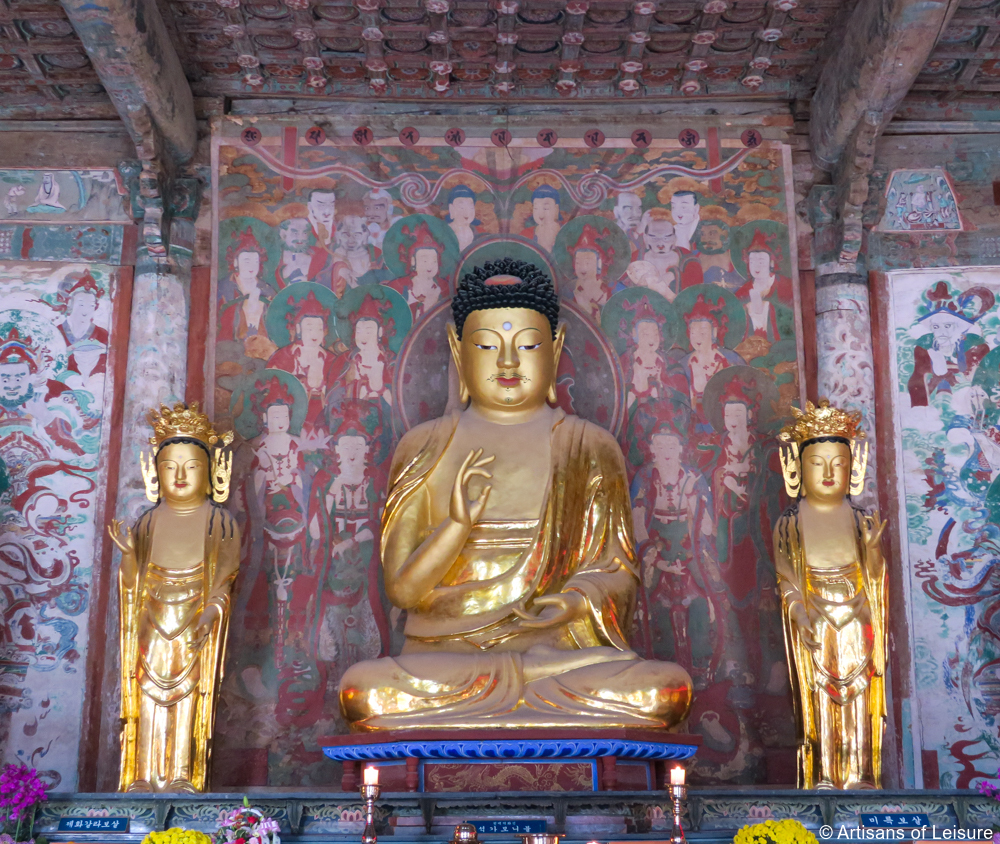 Though the temple has been renovated and reconstructed many times over the centuries, the stone stairs date back to when the temple was first built in 528.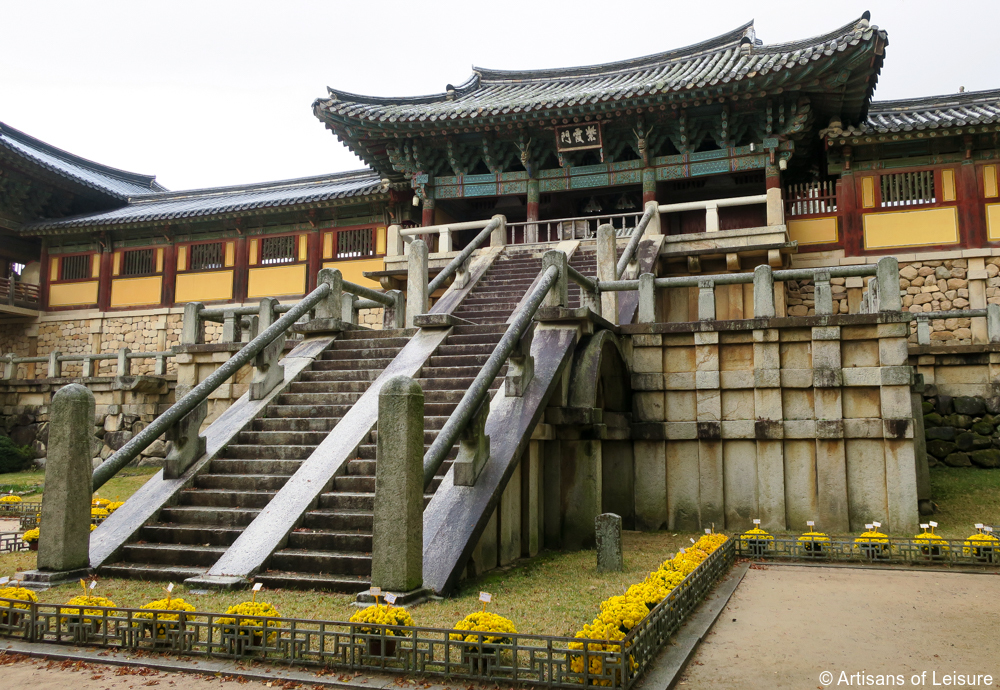 The colorful mountain temple is still active today.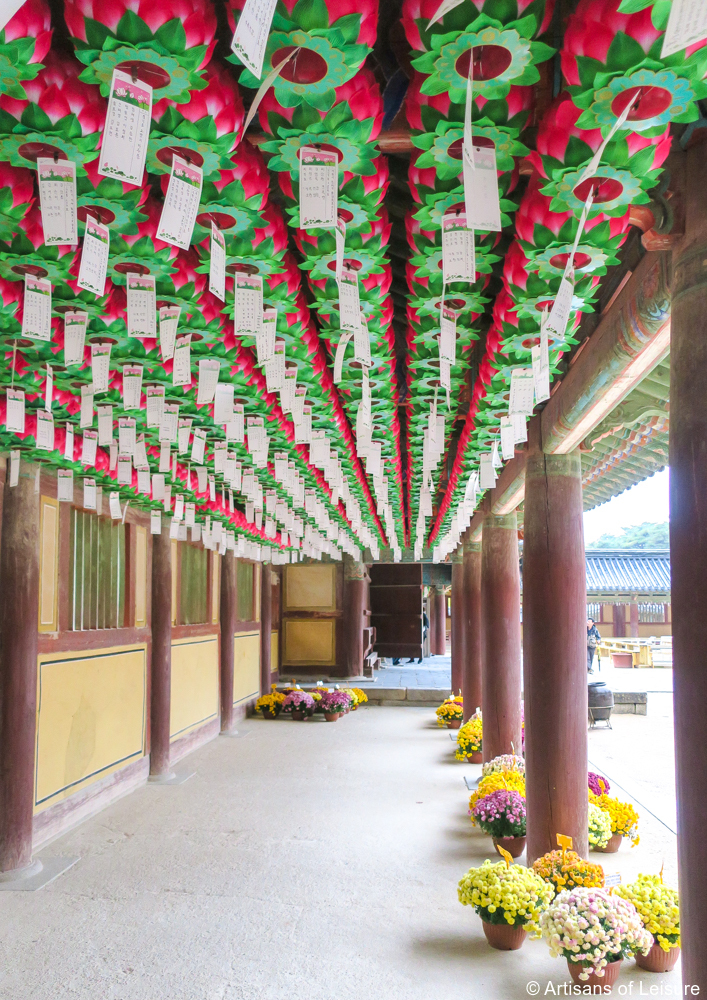 Other UNESCO-listed highlights in Gyeongju include the Daereungwon Tumuli Park, where 23 burial mounds contain the royal tombs of the Silla Kingdom (57 B.C.–A.D. 935)…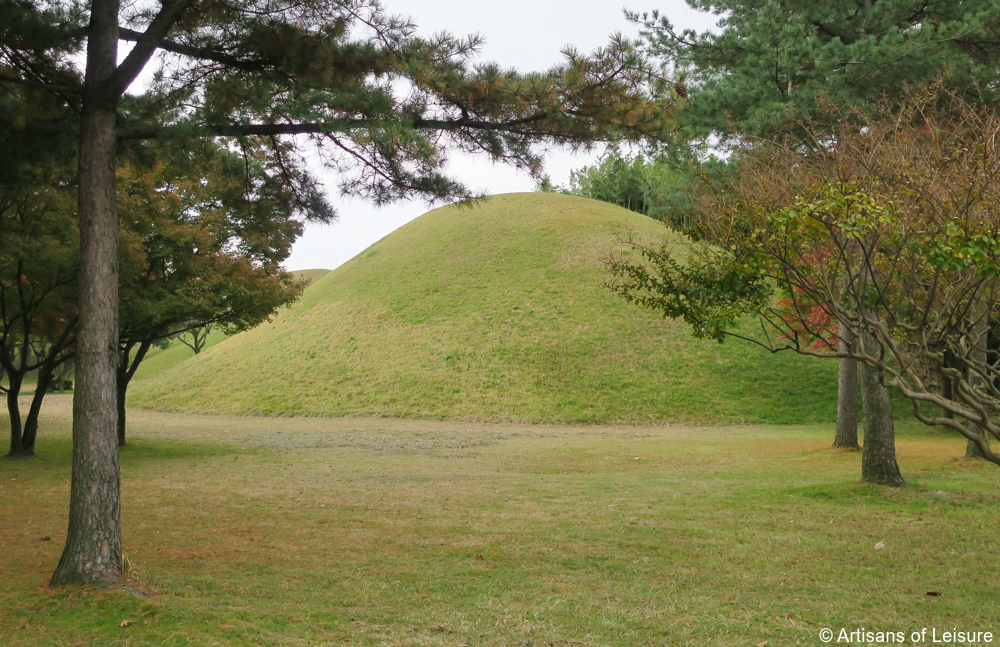 …and the seventh-century Cheomseongdae stone astronomical observatory.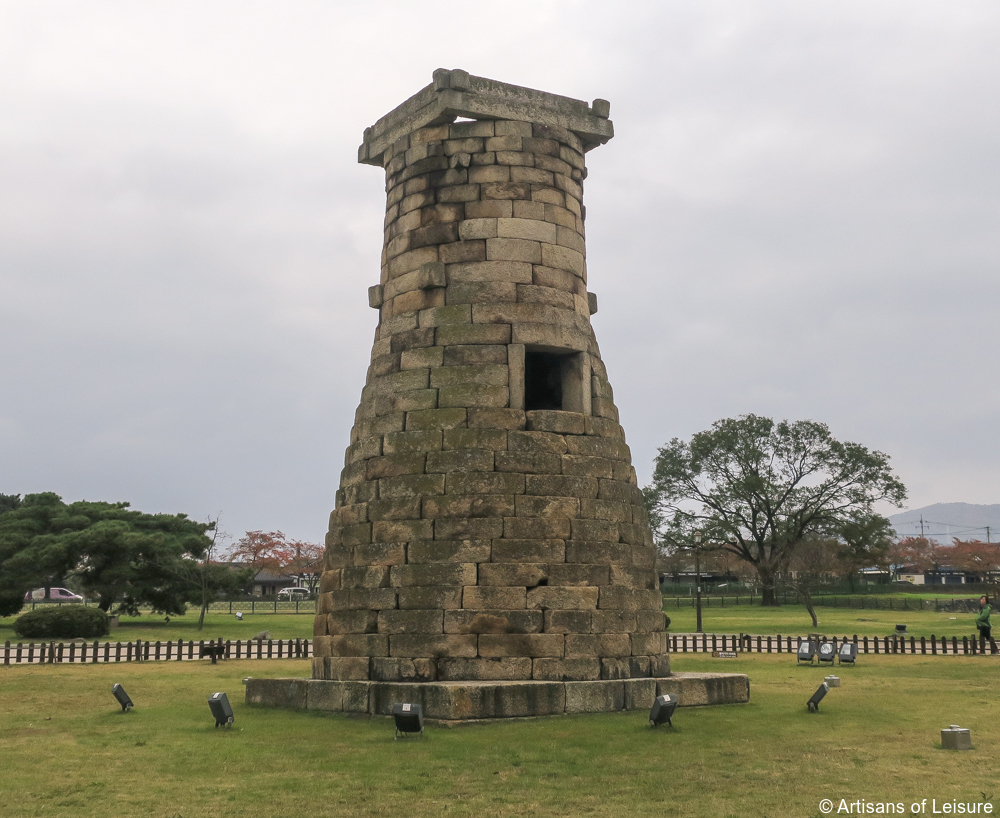 We can also arrange day trips to traditional villages around the Korean countryside. Many still produce everyday goods such as traditional earthenware pots that are used to store red bean paste, kimchi and other foods.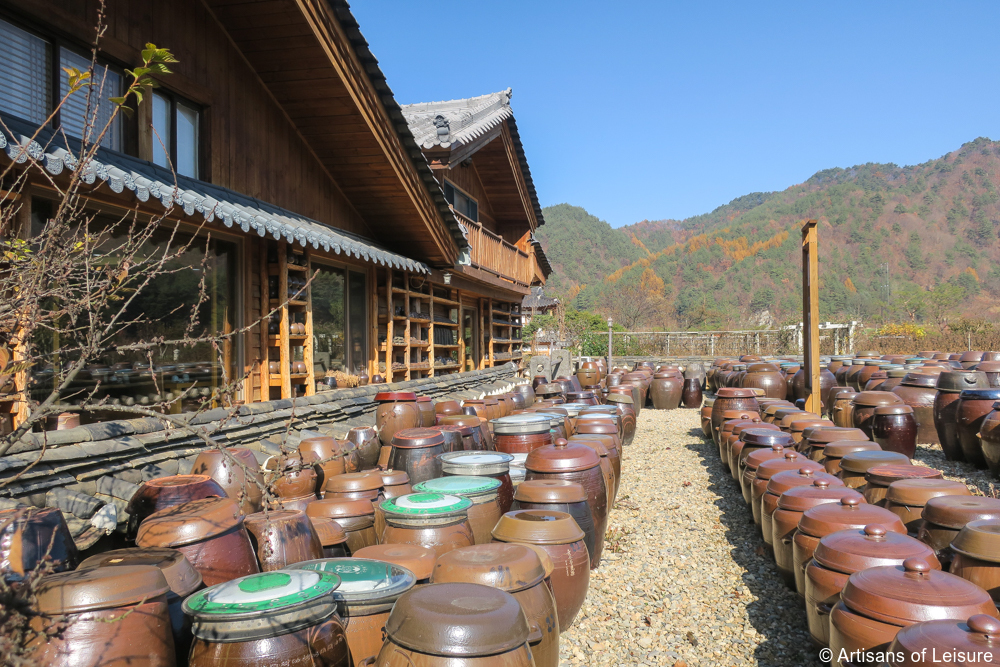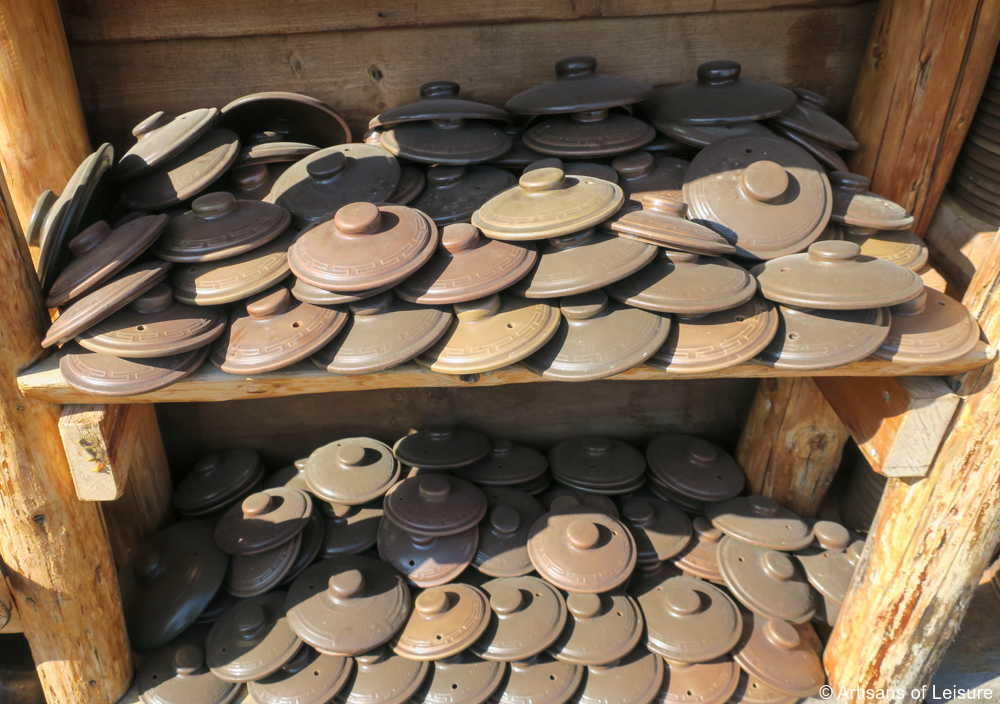 Jeju Island is just off the southern coast of the Korean Peninsula. It's a popular vacation spot known for beautiful volcanic landscapes, including Hallasan, the volcano mountain that forms the island, as well as dozens of volcanic cones and these stone pillars.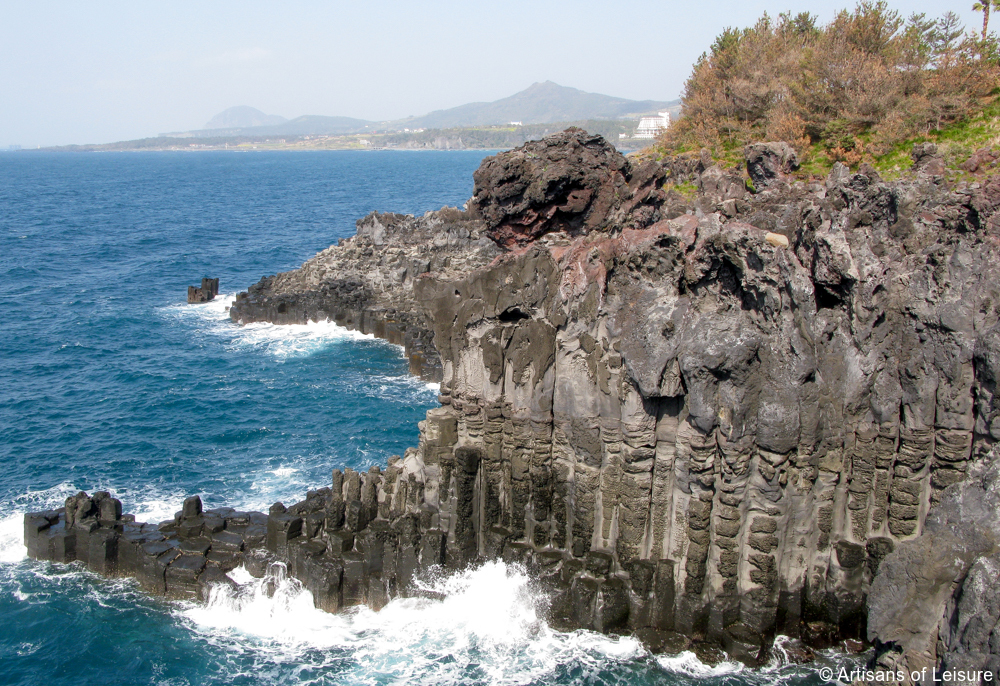 Jeju has delicious cuisine that showcases local specialties such as fresh seafood…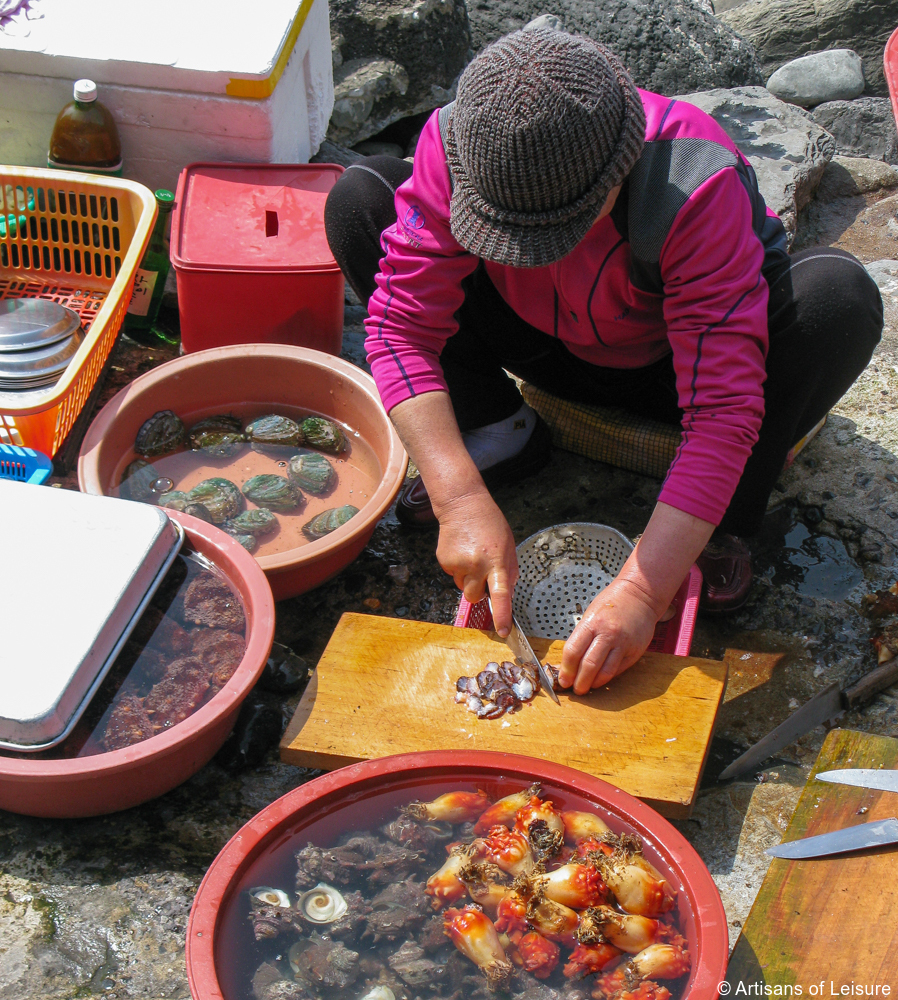 …citrus fruit…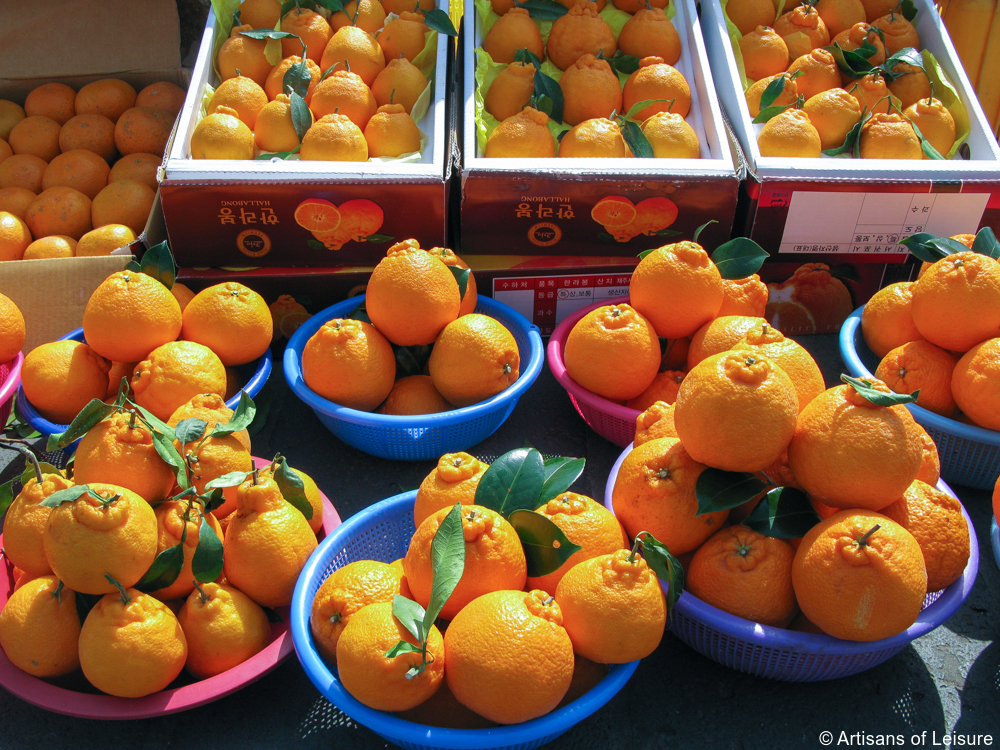 …and black pig.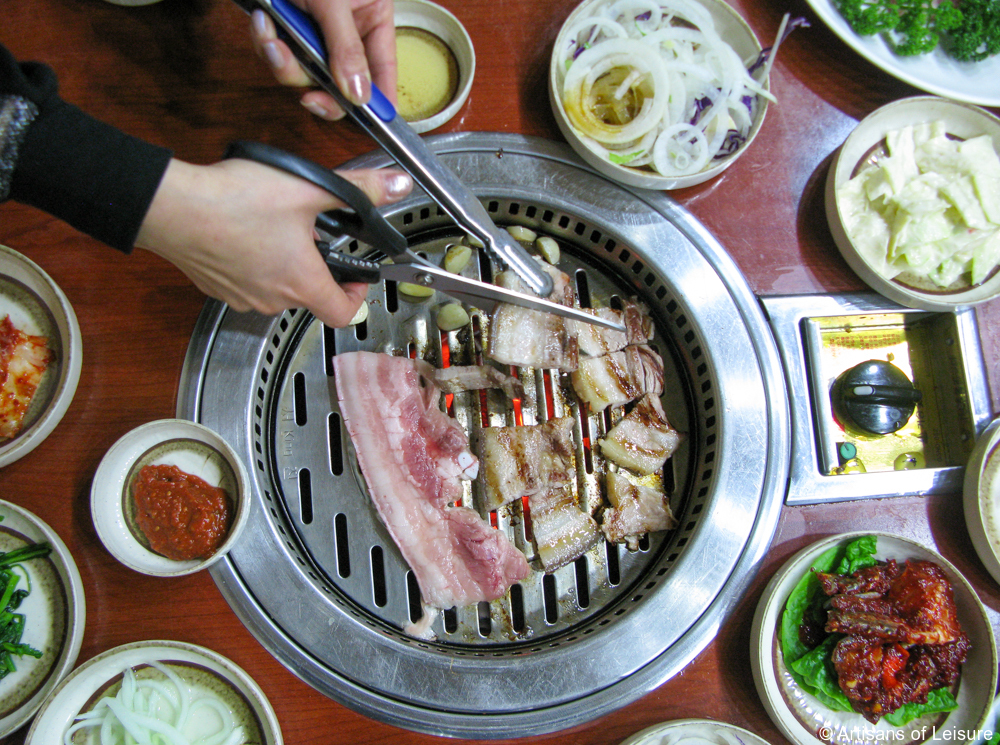 We arrange for our travelers to dine at an upscale restaurant inside a Tadao Ando-designed building on Jeju Island. It's the perfect setting for viewing Seongsan Ilchulbong (Sunrise Peak), the iconic volcanic crater that's part of Jeju's UNESCO World Heritage designation.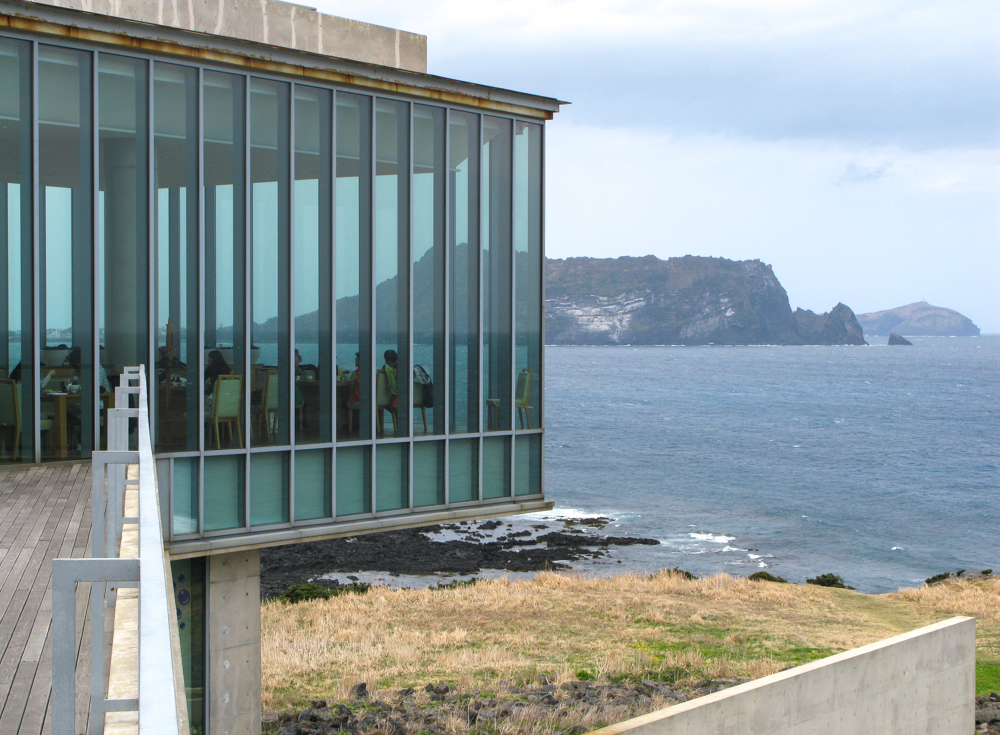 Ando also designed this nearby meditation and art center, a relaxing and peaceful place.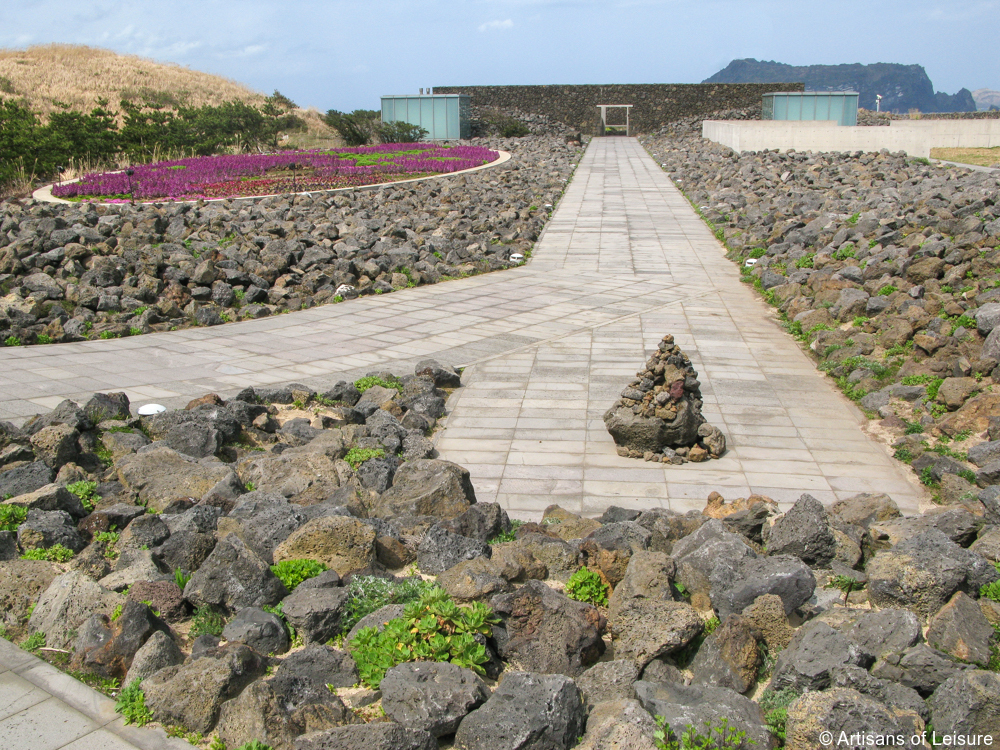 He also incorporated local volcanic rock into the structure.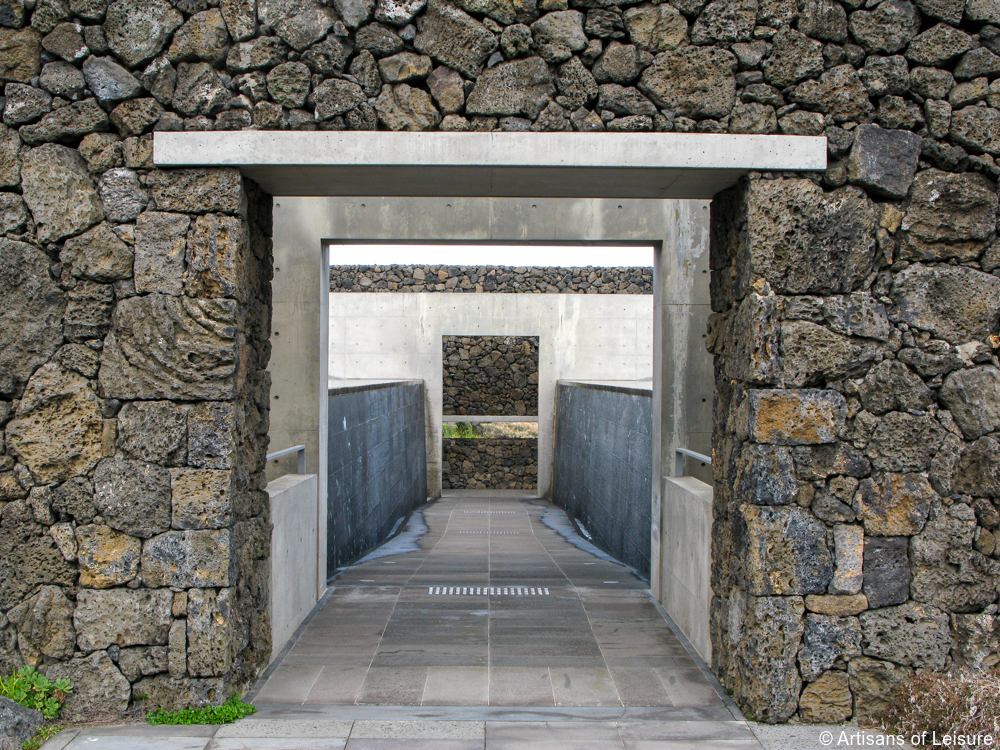 Cherry blossoms on Jeju Island herald the arrival of spring.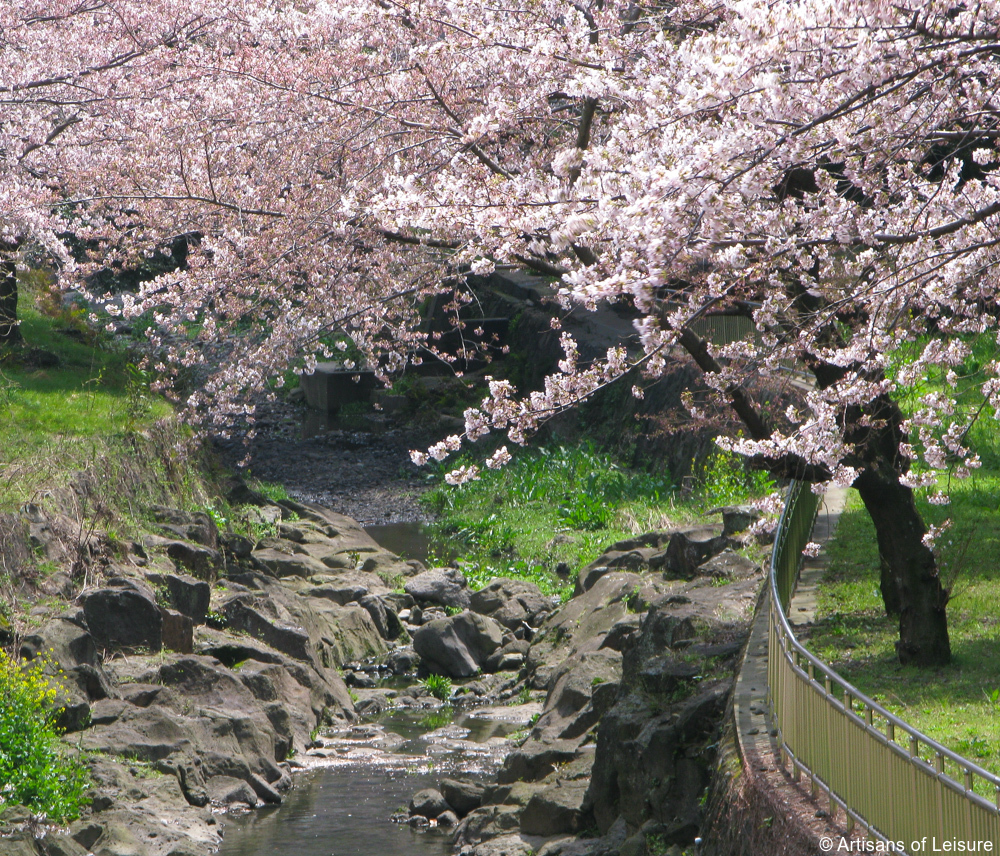 Contact Artisans of Leisure to start planning a private South Korea tour.

Destinations: Asia, Korea, South Korea
Tags: architecture, art tours, Asia tours, Buddhism, Busan, contemporary architecture, contemporary art, cooking classes, crafts, culinary tours, design, food, food tours, Gyeongju, Jeju Island, Korea tours, Korean food, luxury travel, pop culture tours, Seoul, South Korea, Tadao Ando, temple cuisine, UNESCO