August 19, 2020
The Best of Colombia: Bogota, Medellin, the Coffee Triangle, Cartagena & More
On our most recent incredible journey through Colombia, we thoroughly enjoyed the country's vibrant culture, beautiful landscapes, colonial-era architecture and more.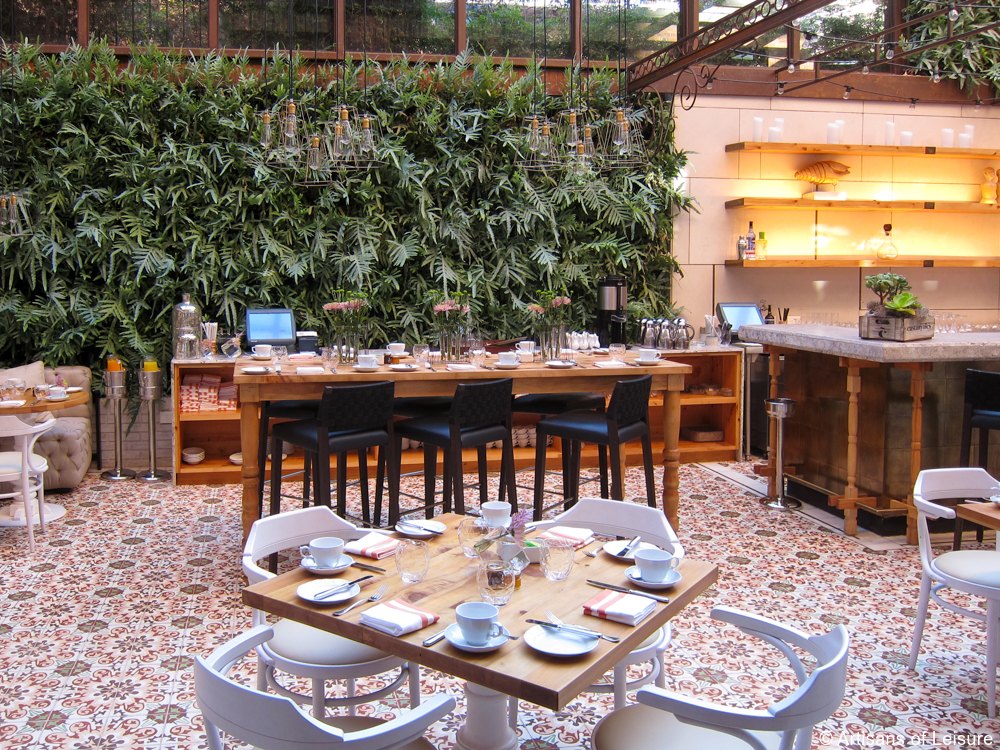 The first stop was Bogota, Colombia's lively capital. We stayed at the luxurious Four Seasons Hotel Casa Medina, a historic building that's been designated a monument of cultural interest by the Colombian Ministry of Culture.
Entering the hotel felt like stepping back in time. The beautiful design is a blend of Spanish colonial and French accents and incorporates parts of a demolished colonial-era convent from the historic district of Bogota.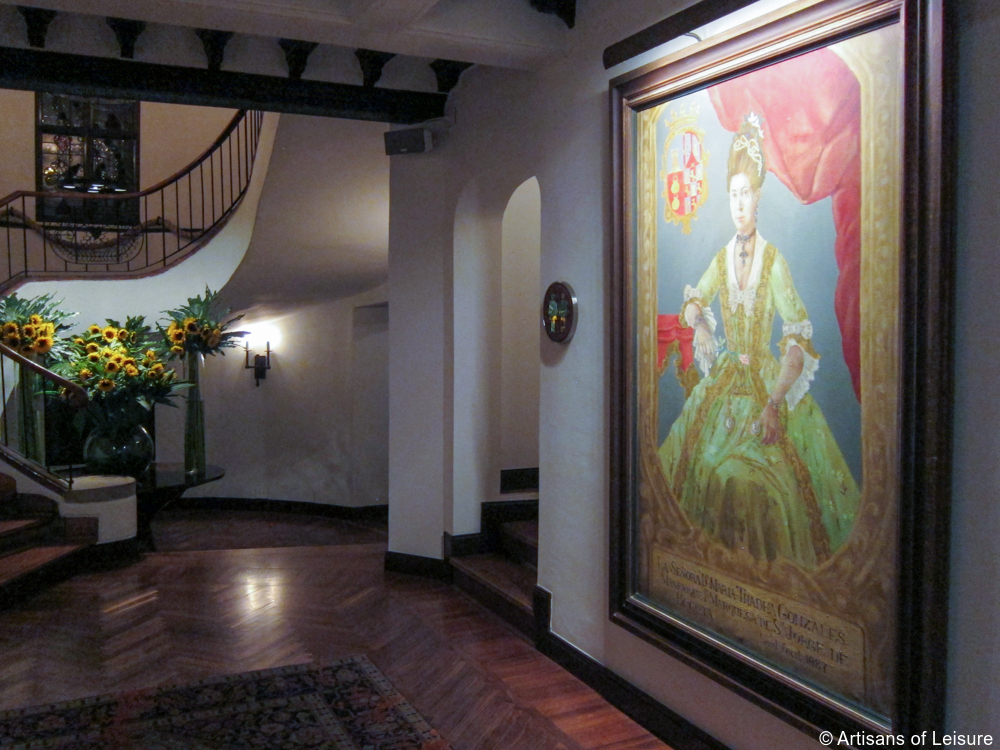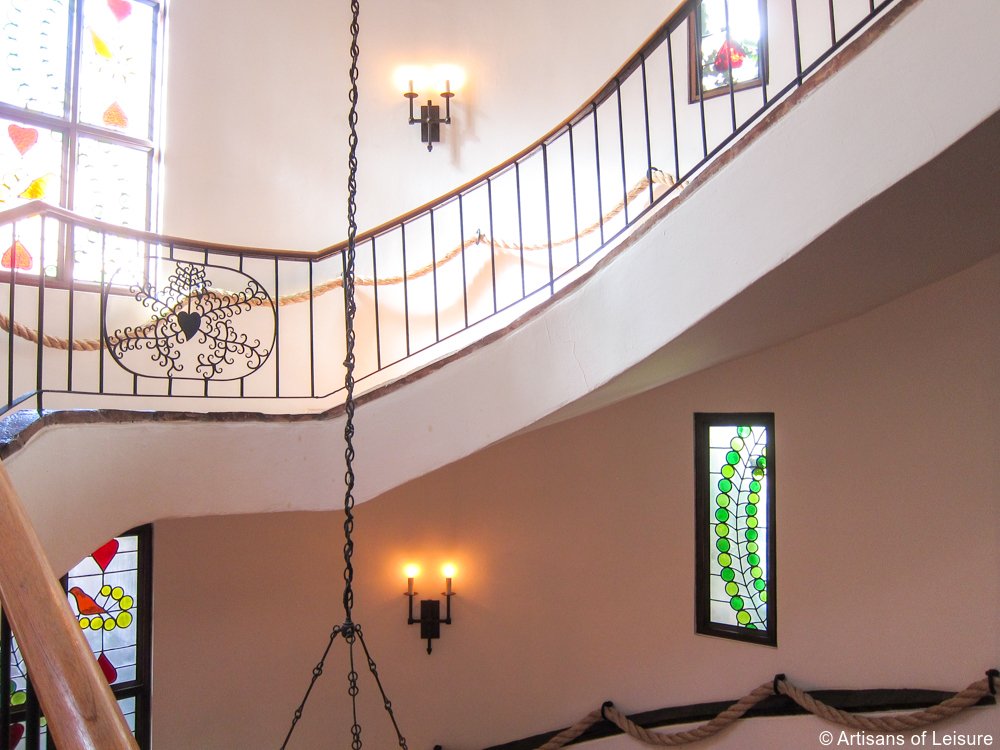 We enjoyed walking through the hotel to see its wonderful art collection, as well as hand-carved wooden doors and furniture, stained-glass windows and other beautiful design details.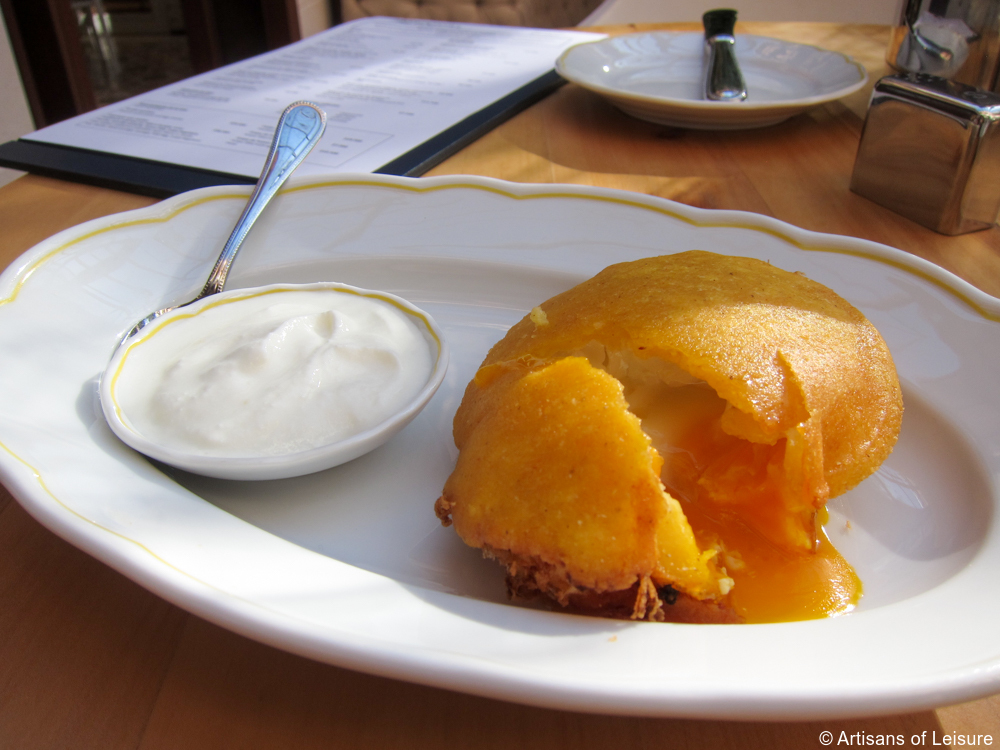 When in Colombia, arepas are a must! These ground maize cakes typically have delicious fillings, such as this arepa with egg.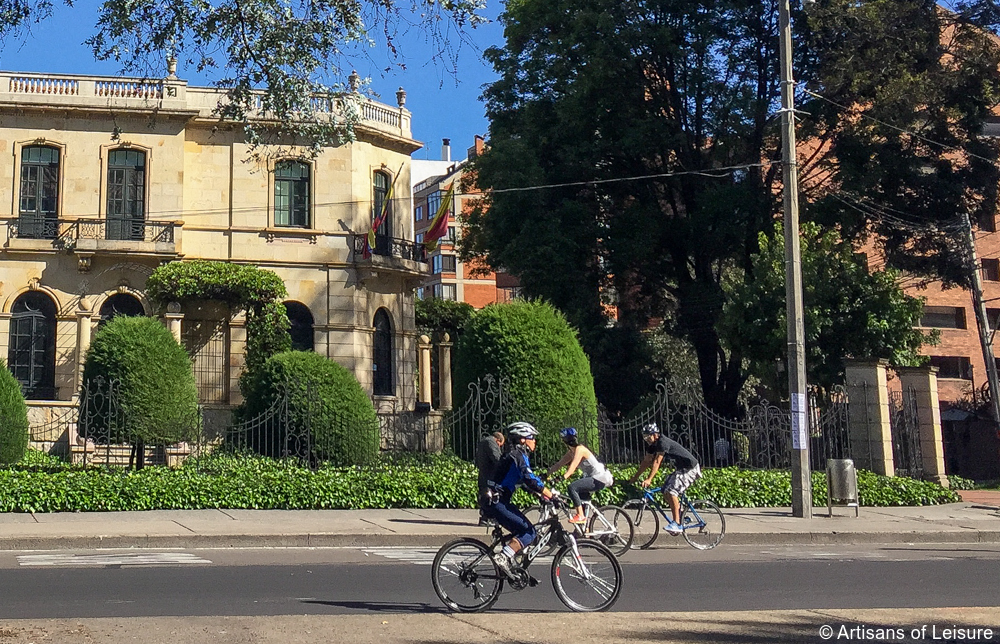 The Four Seasons Hotel Casa Medina is in the upscale Zona G district, which is full of unique buildings and great restaurants. On Sundays, Bogota holds their weekly ciclovia, when many of the main streets are closed to traffic and locals come out to walk, skate and ride bikes. Bogota started their ciclovia in 1974, inspiring similar programs in cities around the world.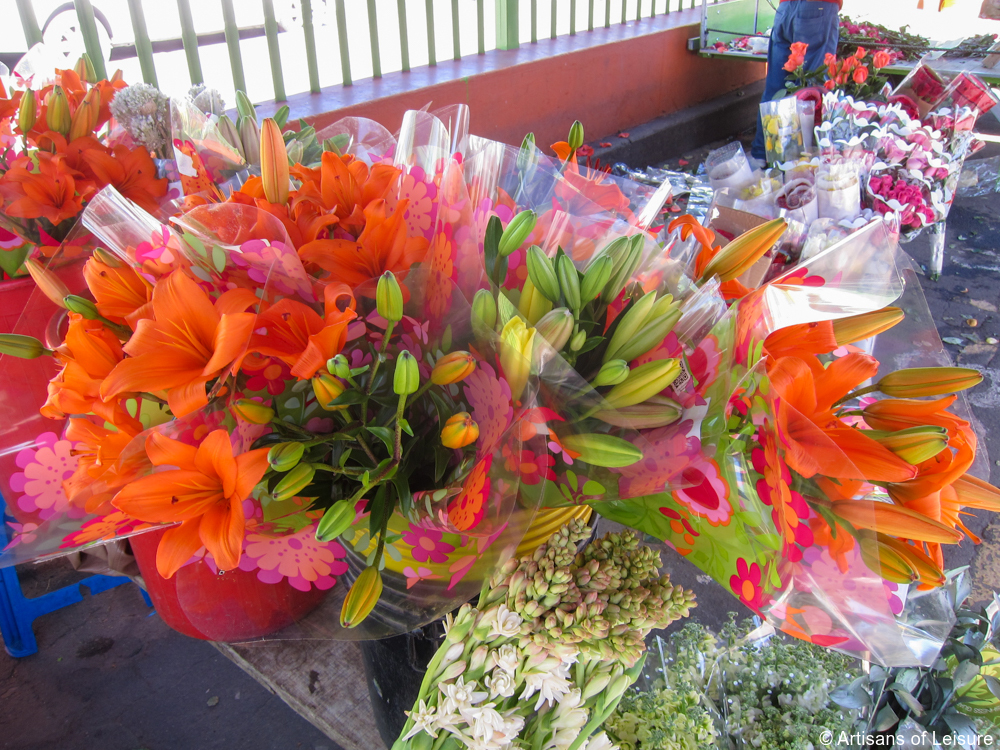 We began our private day tour at Bogota's Paloquemao Market, where we enjoyed seeing and smelling the colorful and diverse selection of local flowers at the outdoor stalls. Colombia is the leading producer and exporter of flowers in South America and the second-largest exporter of flowers in the world.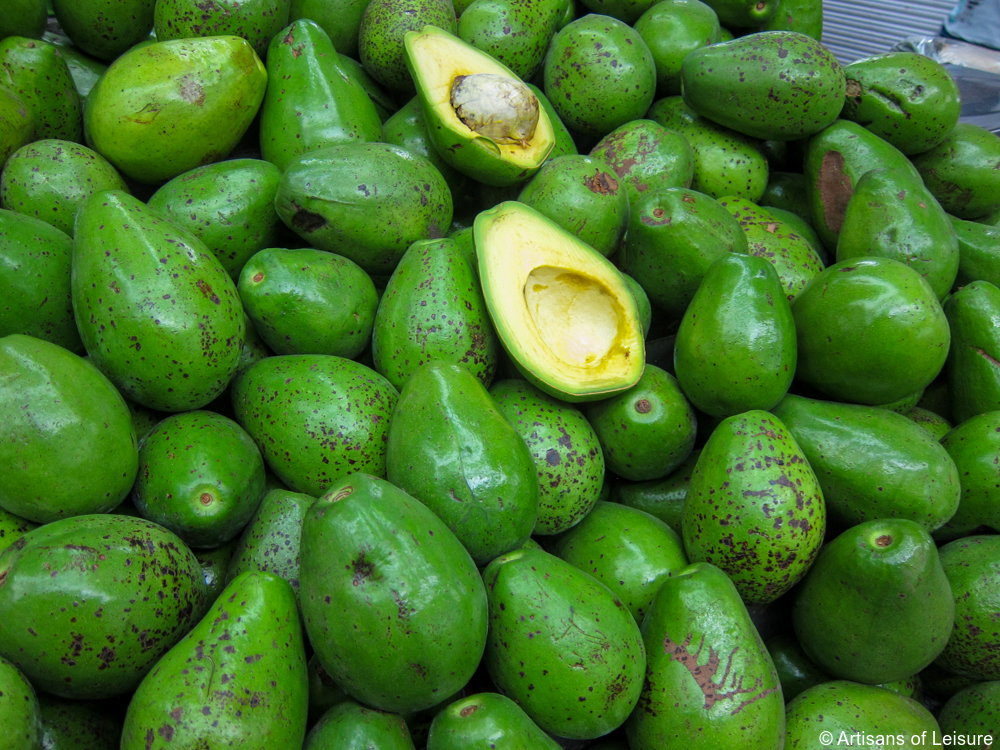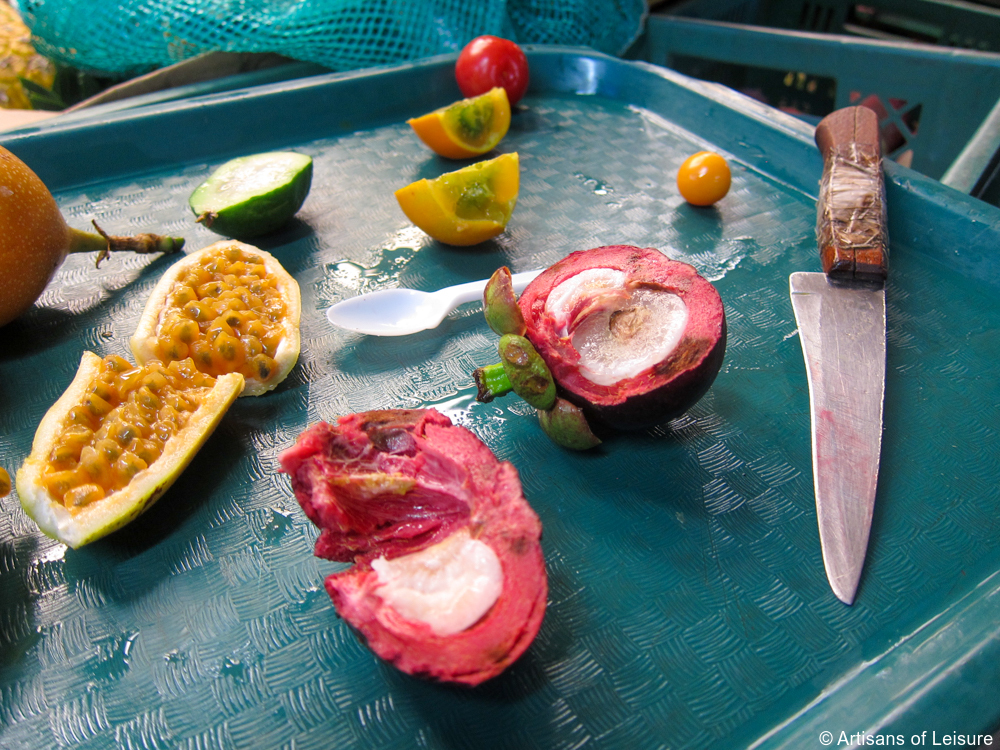 It was also interesting to learn about the variety of local fruit. Our guide helped us select tropical fruit to taste, such as mangosteen; feijoa, a green fruit also known as pineapple guava; and uchuva, a tart yellow fruit also known as Cape gooseberry.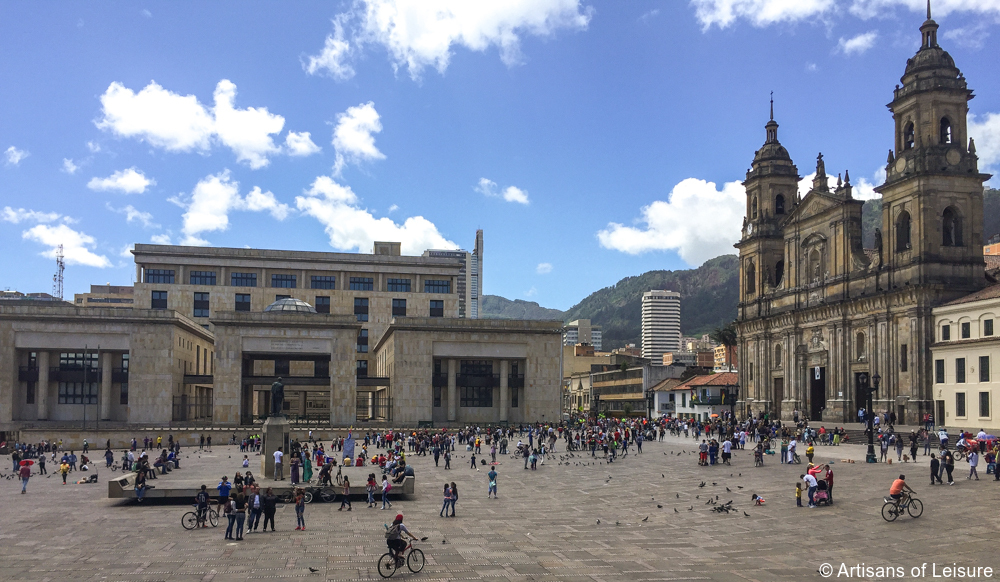 Bolivar Square is in the heart of La Candelaria, Bogota's colonial district. Significant buildings surround the plaza, including the Primary Cathedral, which was built in the 19th century.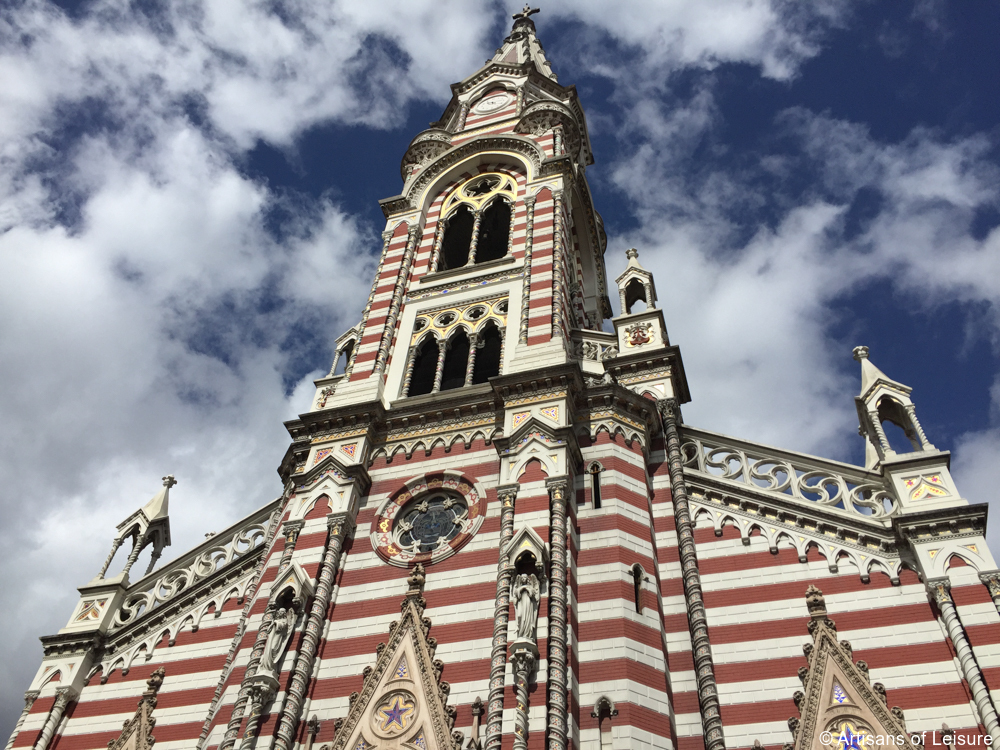 La Candelaria has numerous other beautiful historic buildings, including Iglesia de Nuestra Senora del Carmen…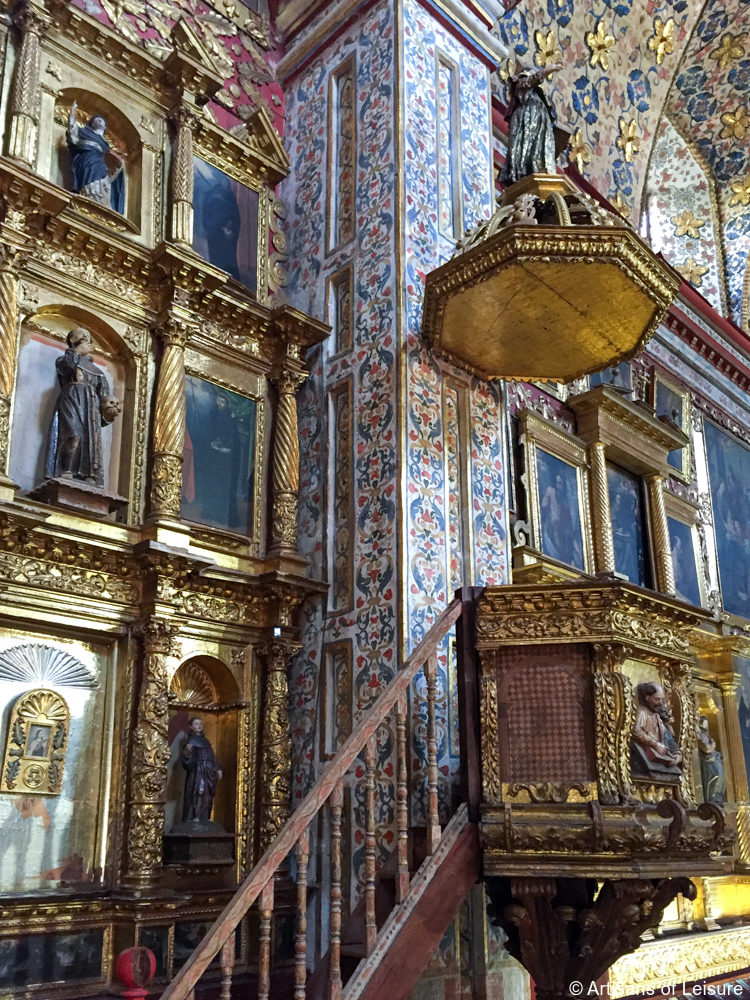 …and Museo Santa Clara, Bogota's oldest and most opulent church (now a museum).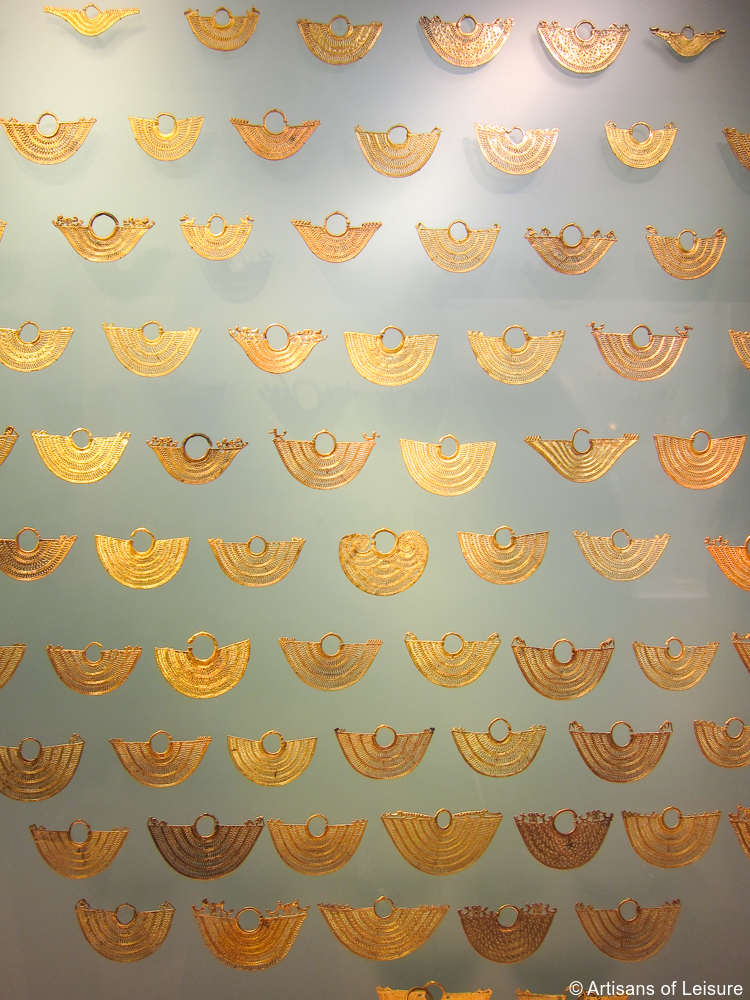 The Gold Museum is another highlight of the Colombian capital. With more than 55,000 gold objects, the Gold Museum depicts the significance of the precious metal in the pre-Hispanic history of the region.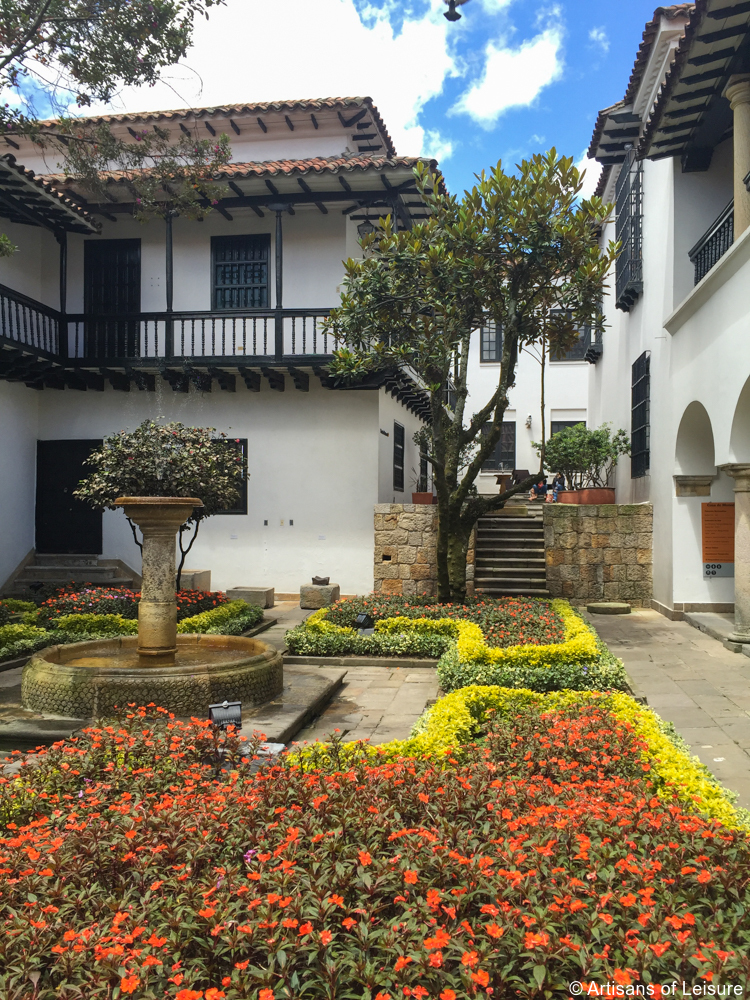 Our expert private guides showed us interesting colonial-era architecture and gardens.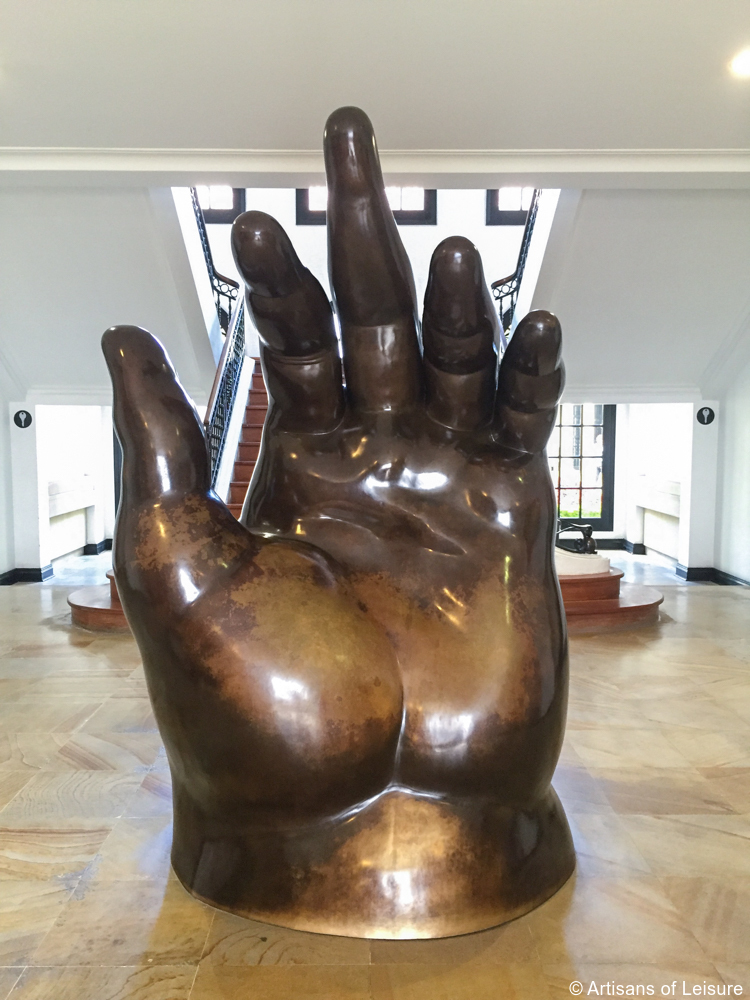 We loved learning about Colombia's most famous artist, Fernando Botero, whose artwork is prominently displayed throughout the country. A visit to the Botero Museum in Bogota is recommended for travelers interested in his rotund sculptures…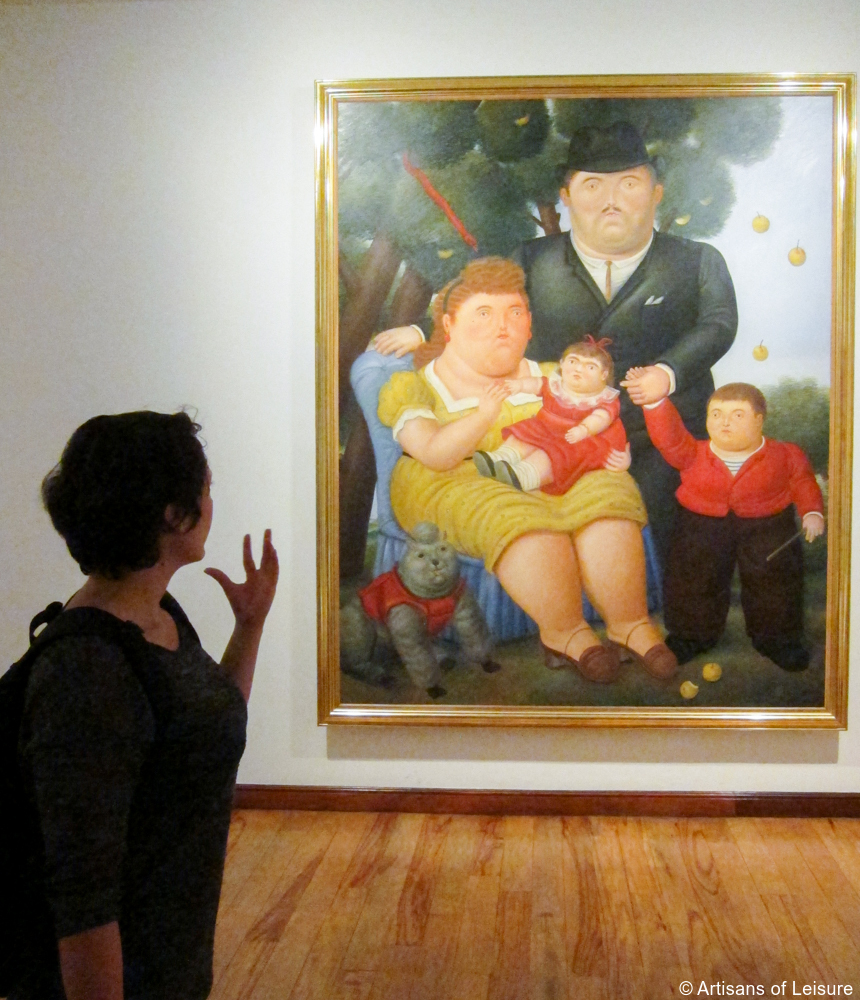 …and paintings of full-figured people.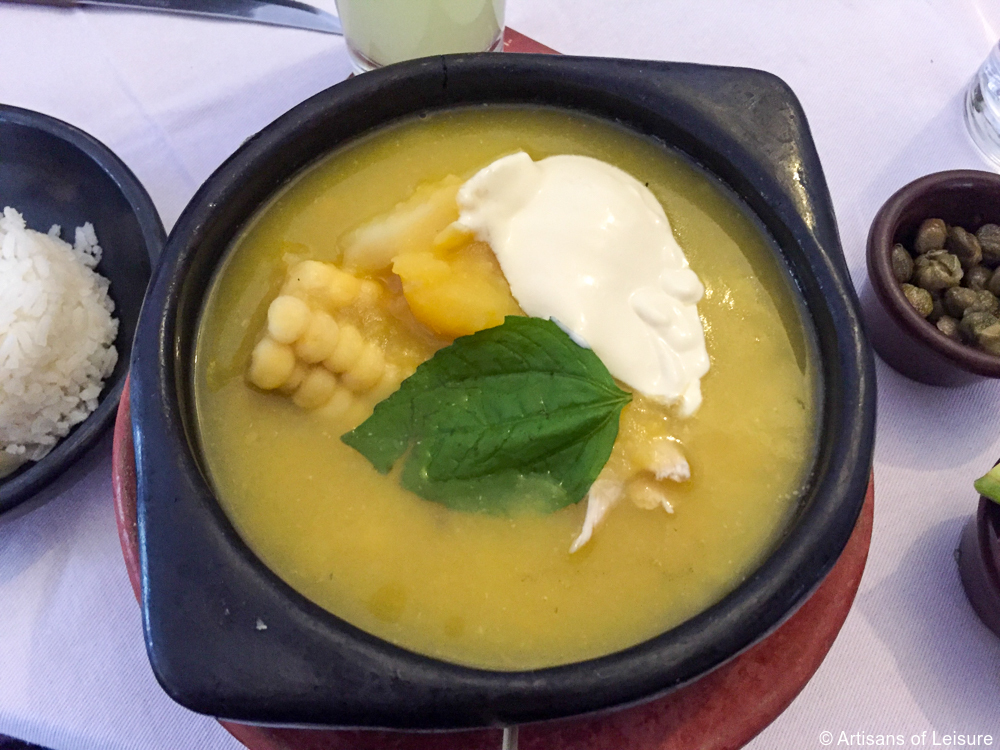 For lunch, we tried Bogota's popular ajiaco, a hearty soup of chicken, local herbs and three varieties of potato.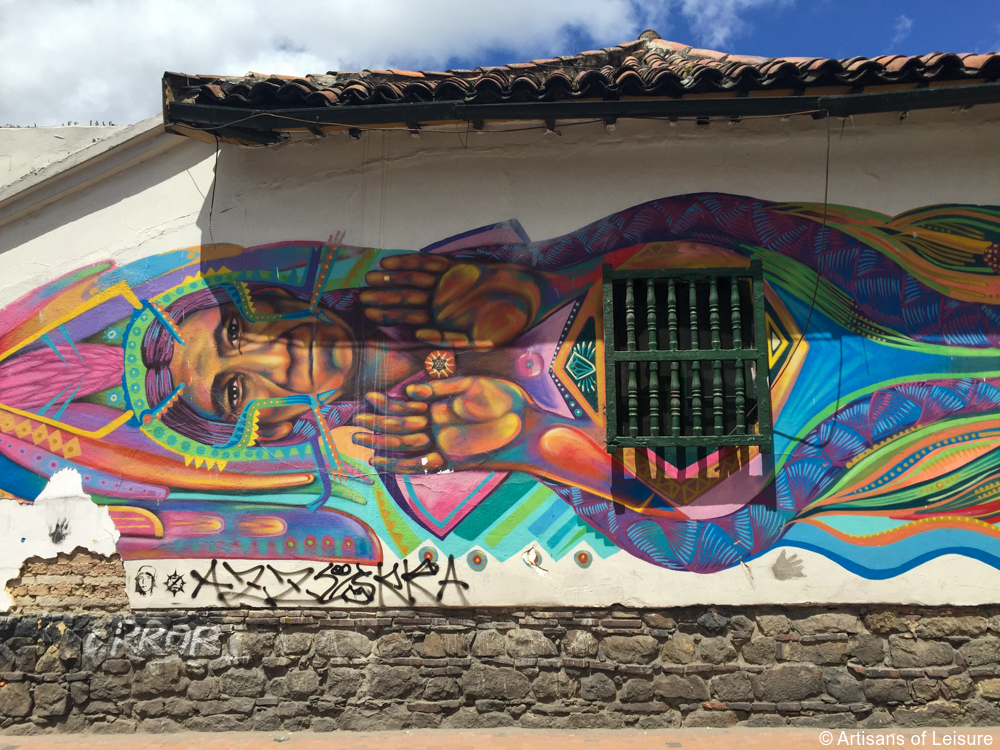 Beautiful and intricate graffiti and murals adorn walls throughout Bogota. Upon request, Artisans of Leisure can arrange a private graffiti tour of the city.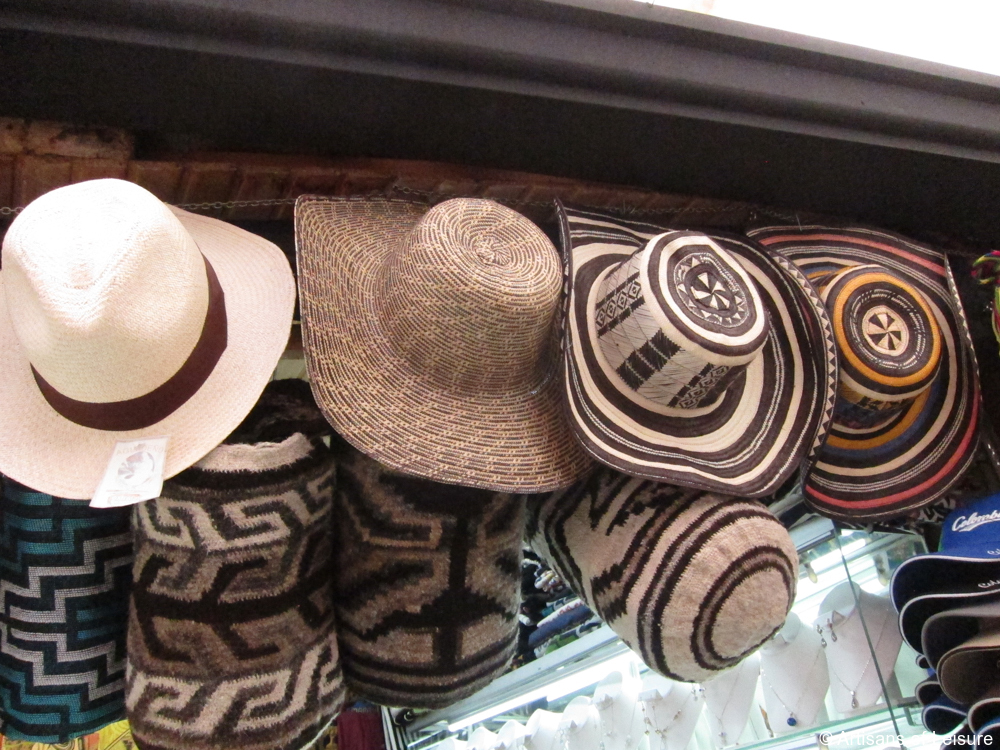 We stopped at numerous markets throughout Bogota to shop for local handicrafts and textiles, including the sombrero vueltiao, a traditional Colombian hat.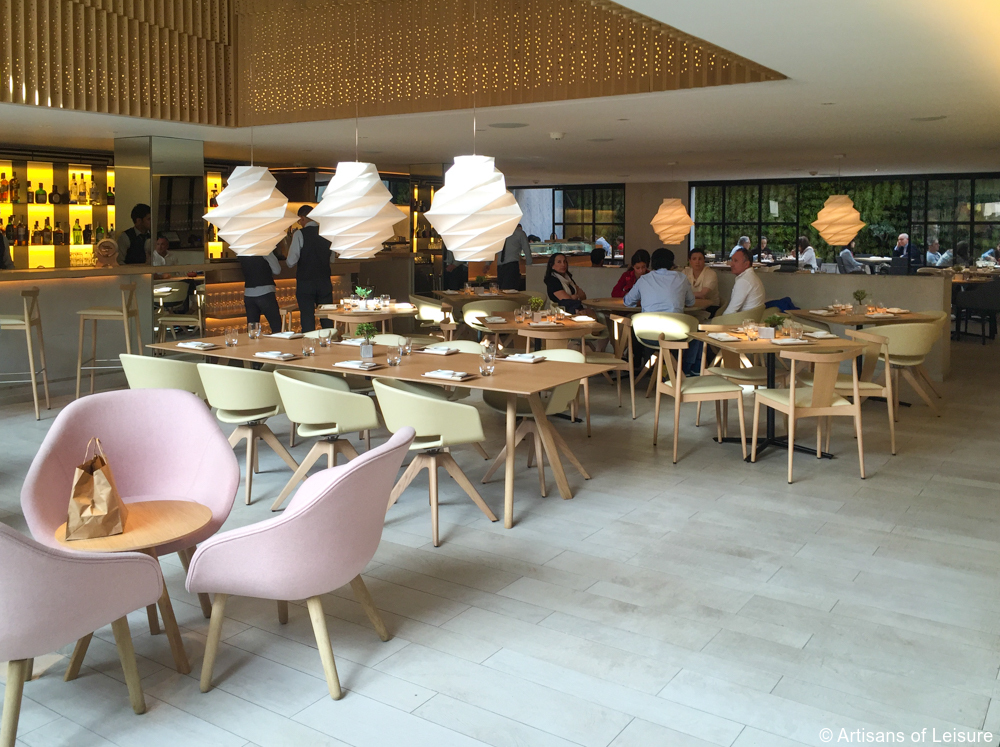 Zona Rosa, one of Bogota's most affluent neighborhoods, is a perfect place to browse luxury boutiques and dine at some of the city's best restaurants.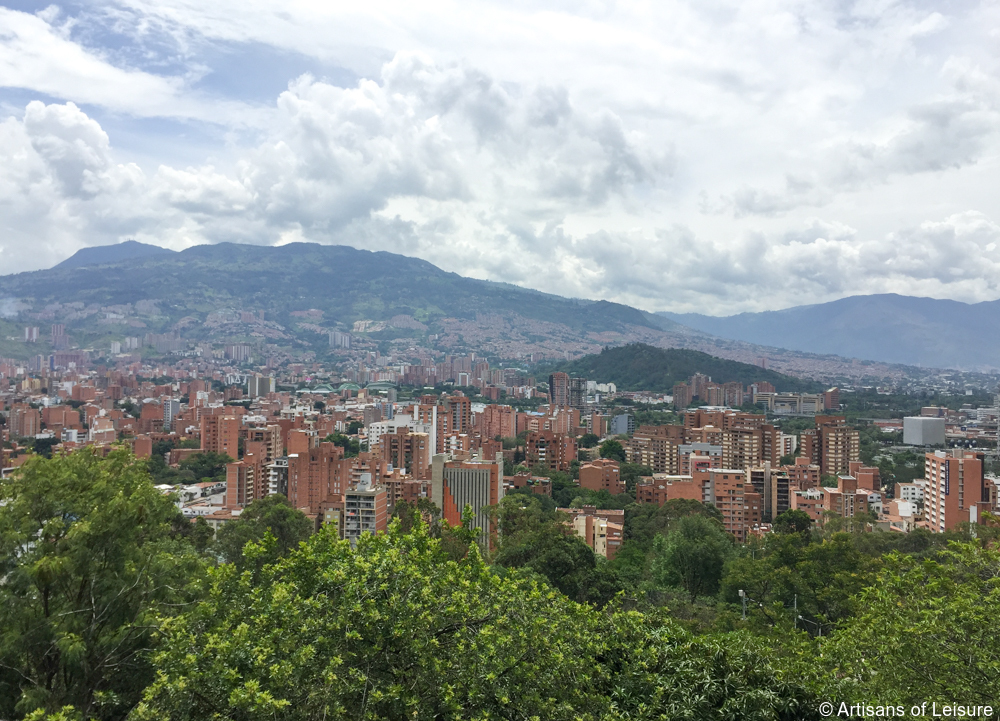 The next stop on our cultural journey was Medellin, Colombia's second-largest city, which is in the Aburra Valley of the Andes. Over the past few decades, Medellin has transformed into a city of innovation and renewal.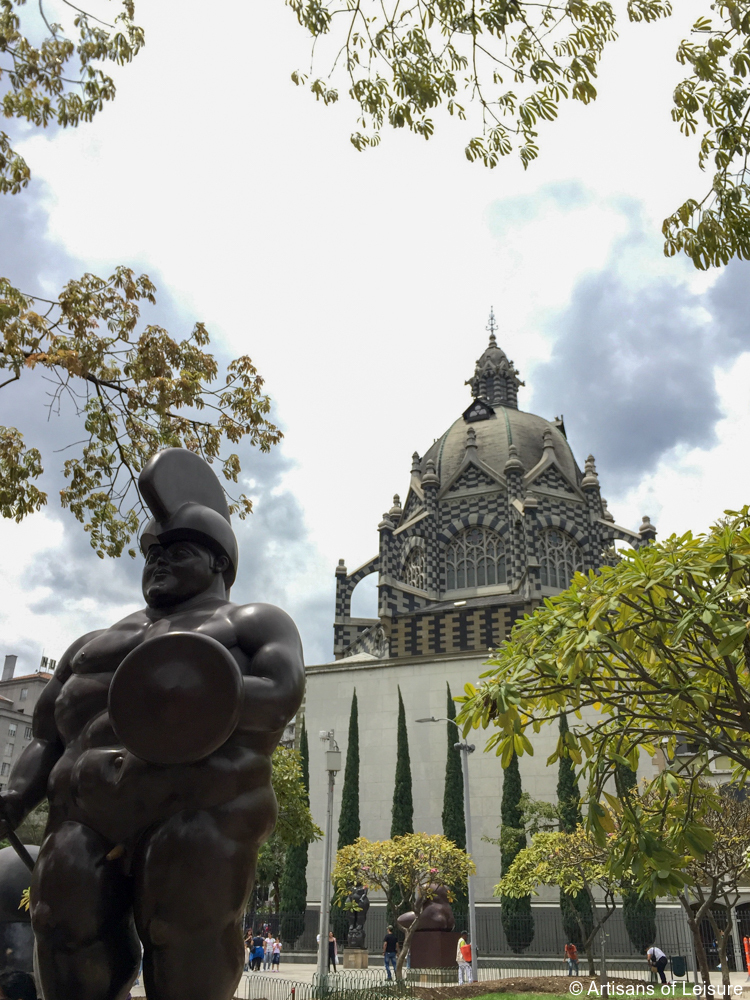 Plaza Botero is a popular public square with 23 bronze sculptures by artist and sculptor Fernando Botero.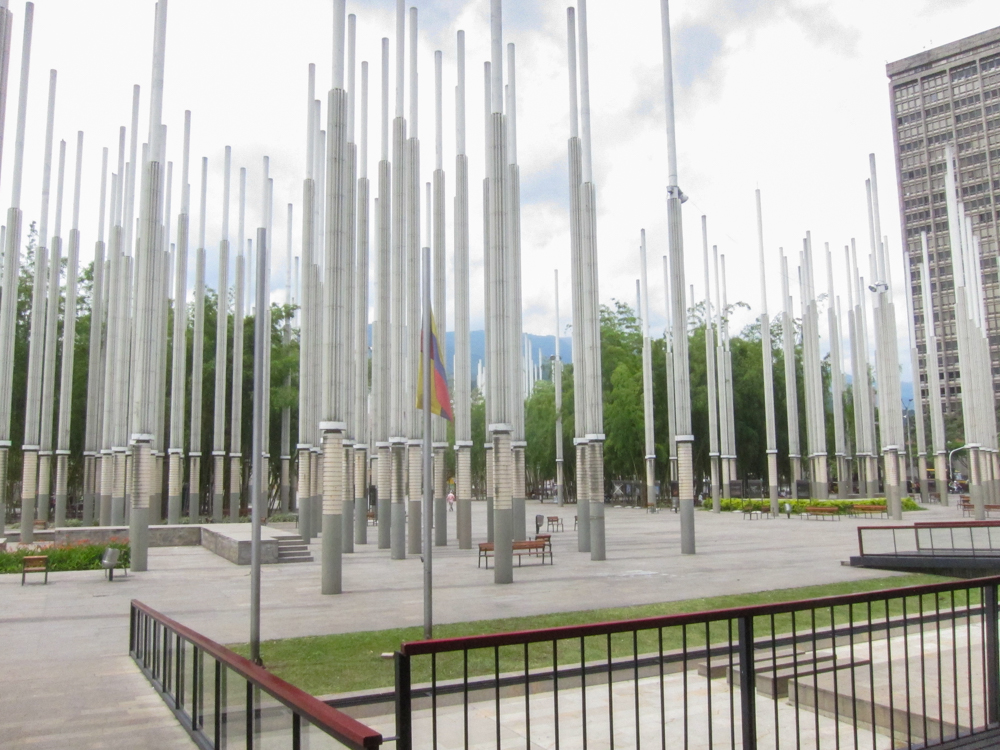 Parque de Las Luces is a park with a number of towering light tubes. This park and the nearby library, Biblioteca EPM, were part of an initiative by the local government to clean up the city.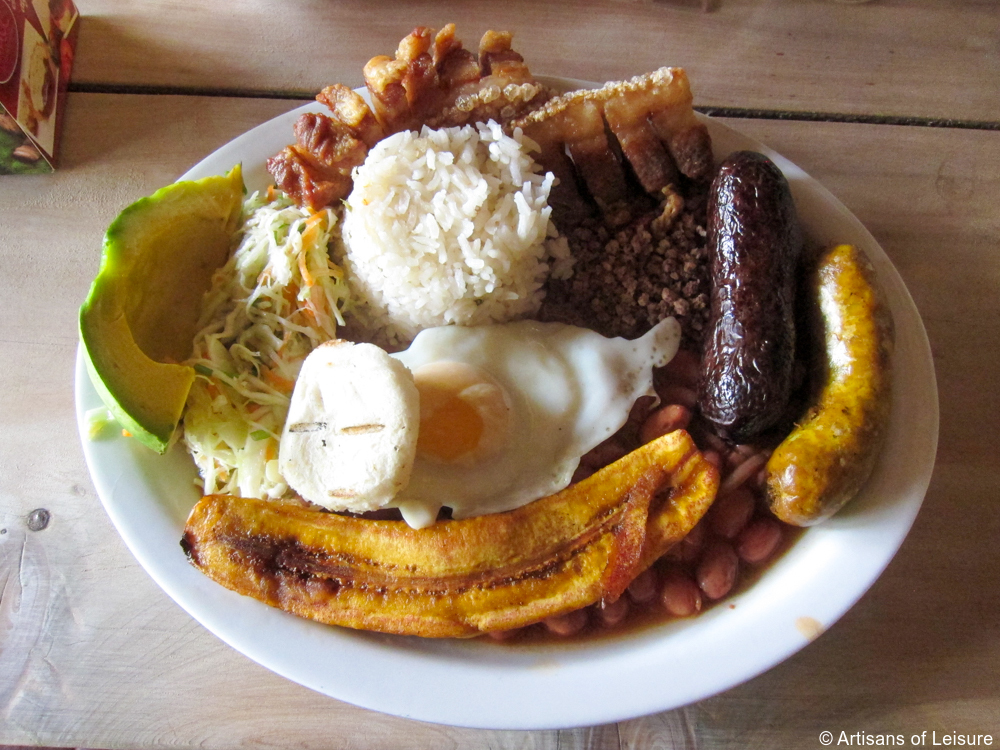 For lunch, we enjoyed Medellin's bandeja paisa, a generously portioned Colombian dish that typically comes with pork, red beans, white rice, ground meat, a fried egg, plantains, an arepa, a chorizo sausage and a slice of avocado.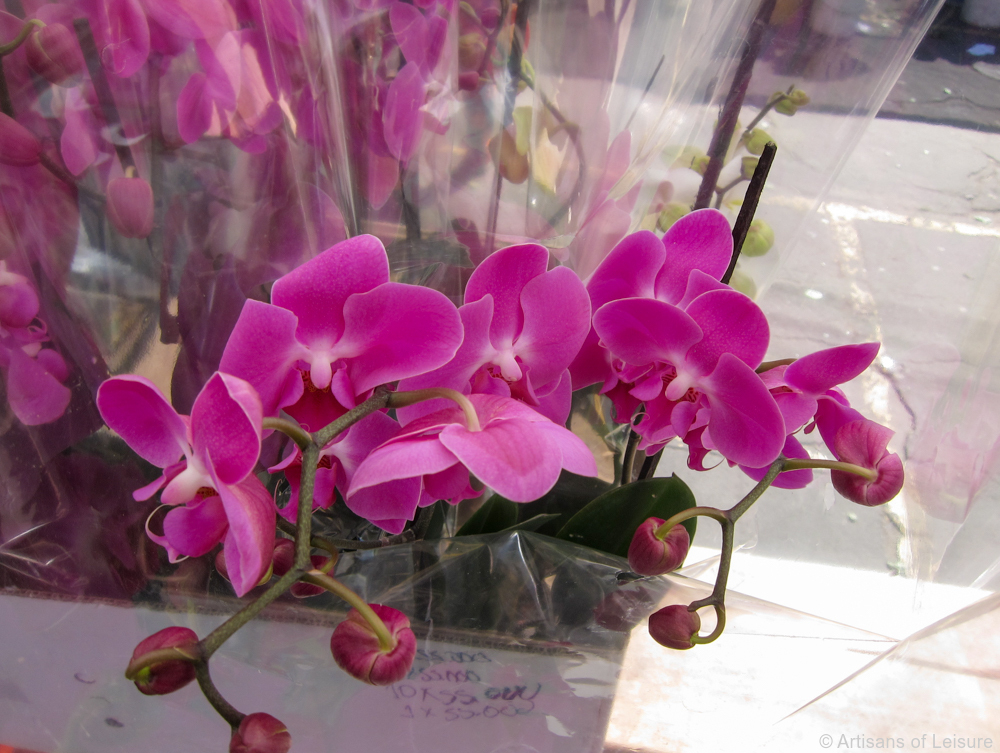 Every August, Medellin hosts the Festival of the Flowers to celebrate Colombia's booming cut-flower industry. We can arrange a visit to a local orchid farm to see the production process.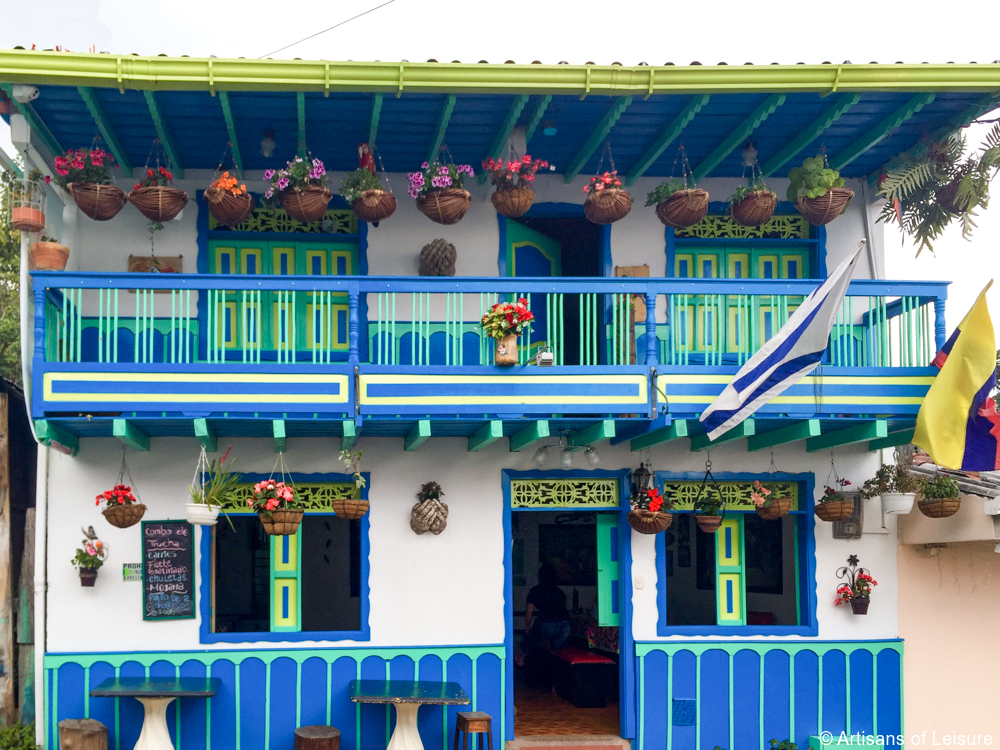 We continued to the colorful towns, coffee plantations, forests and mountains of the Coffee Triangle, a UNESCO World Heritage Site.
The Coffee Triangle, which consists of the Quindio, Risaralda and Caldas departments in the Paisa region, is famous for Colombian arabica coffee, as well as colorful houses.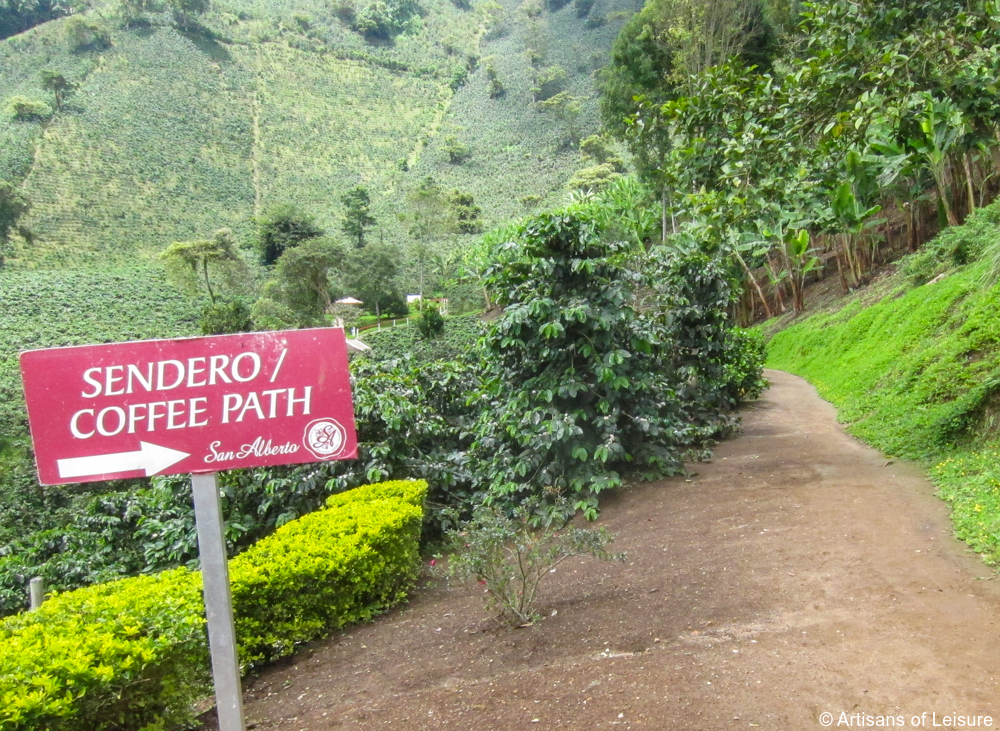 One of the many highlights of this beautiful, fertile region is a private tour of a coffee plantation.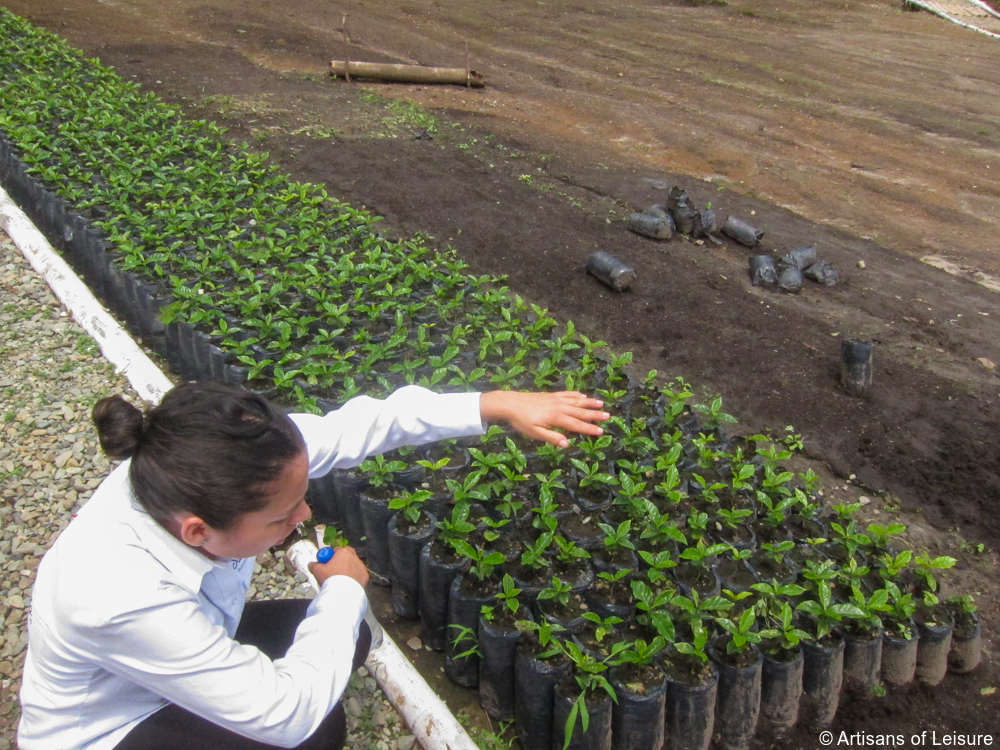 We learned about the production process, annual yield and the life of coffee plants from tender sprouts…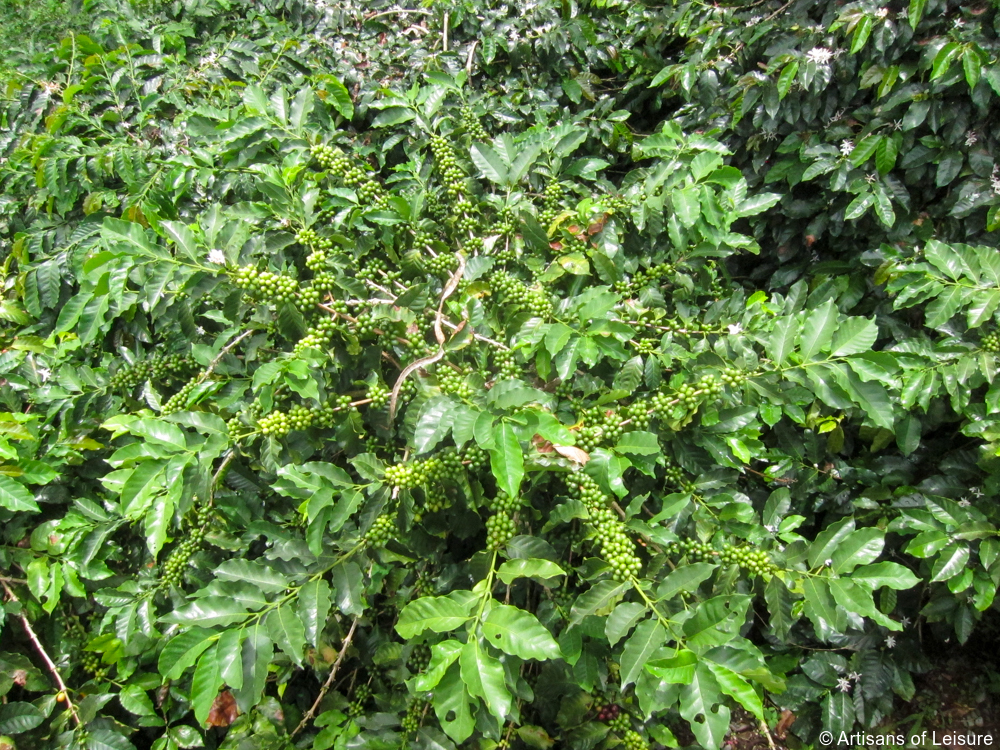 …to full grown coffee plants stretching over acres of land.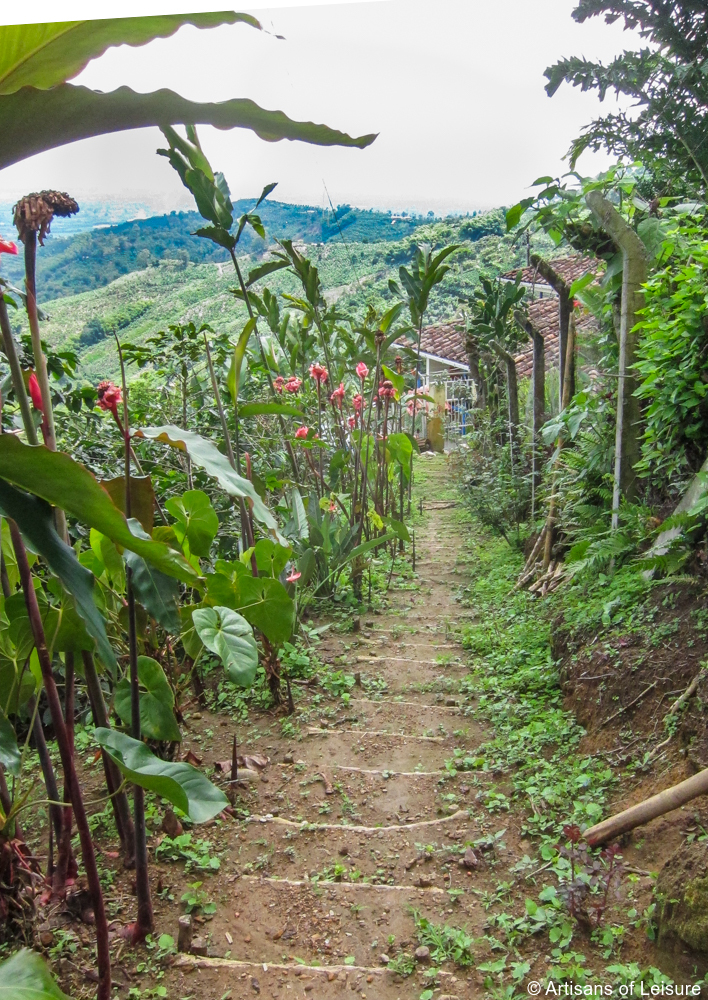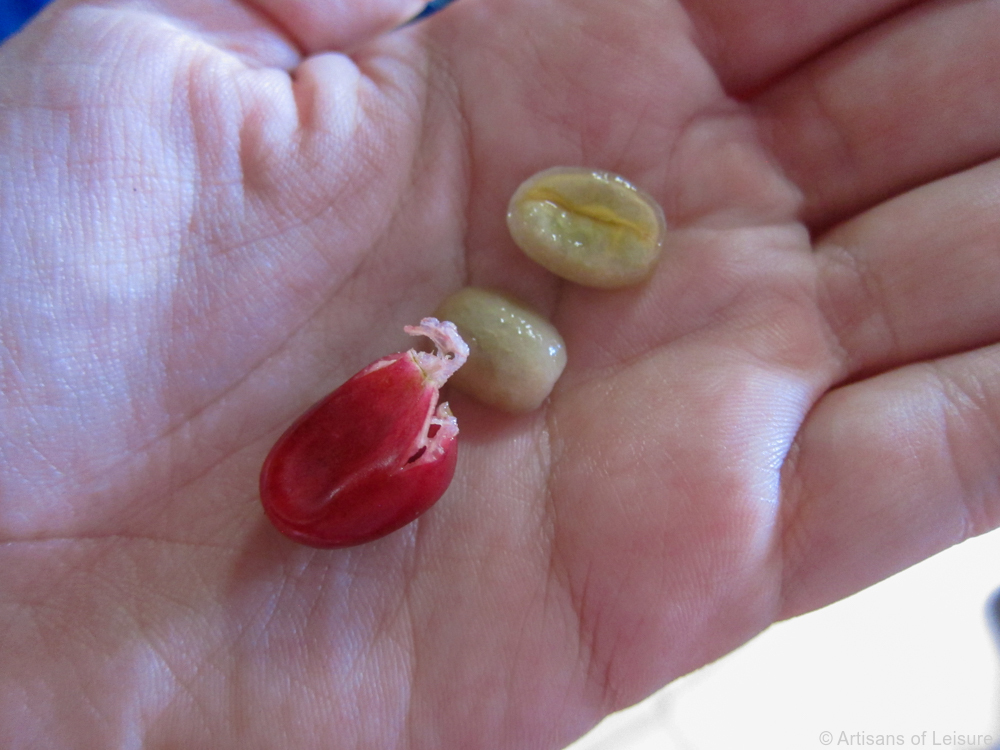 After the ripe coffee cherries are picked, the beans are removed from the cherries, and then washed, dried and eventually roasted, producing some of the world's best coffee.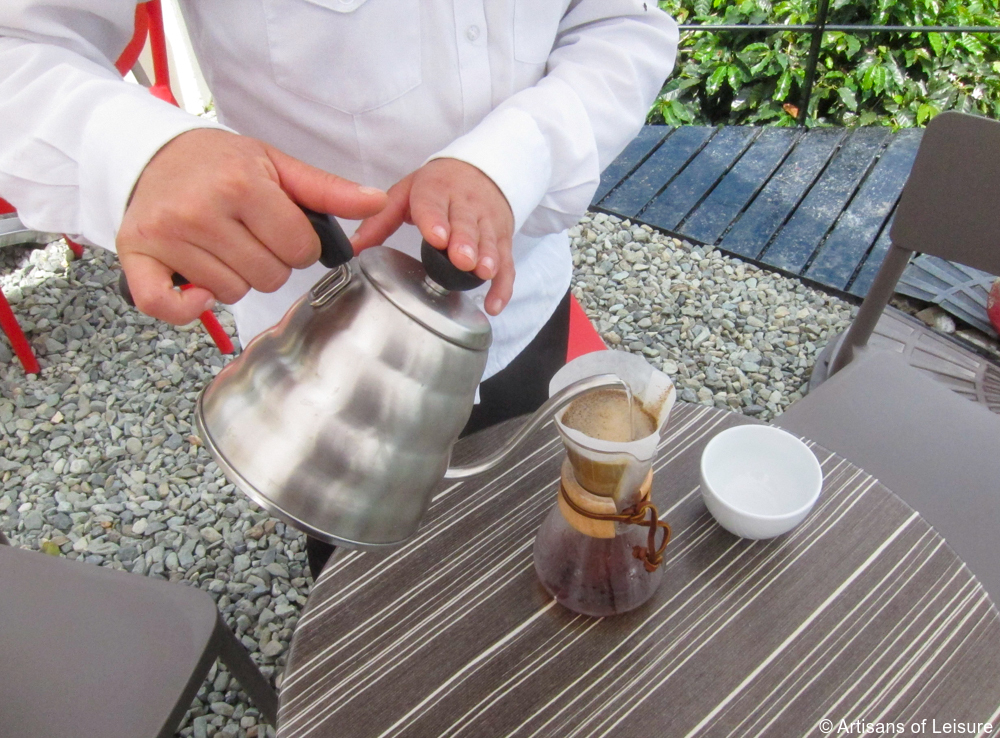 After our private tour, we enjoyed a splendid cup of coffee brewed from these beans…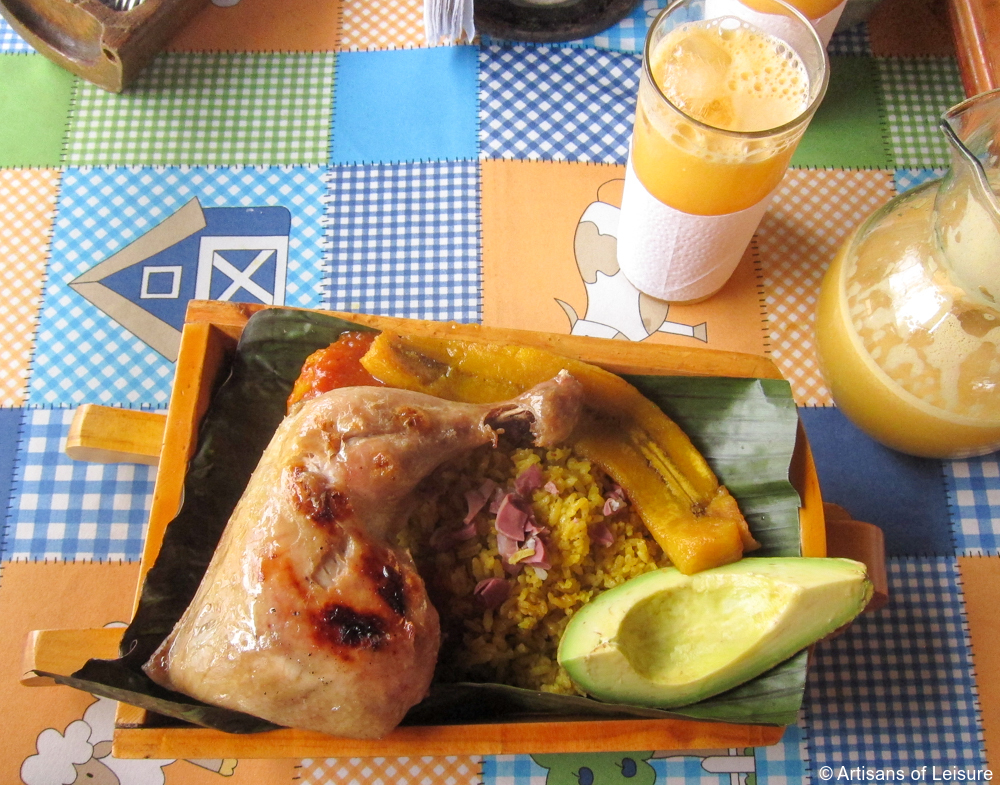 …followed by a delicious lunch of chicken, rice, plantain and avocado with fresh squeezed juice.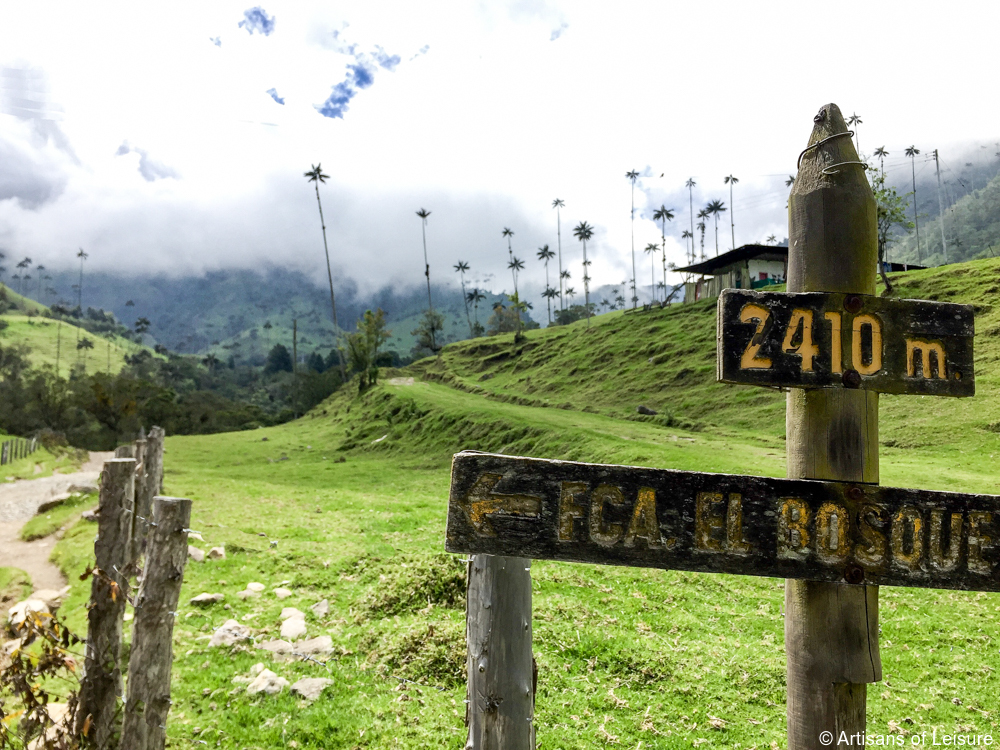 Another highlight of the Coffee Triangle is the Cocora Valley, a rolling landscape dotted with wax palms, Colombia's national tree.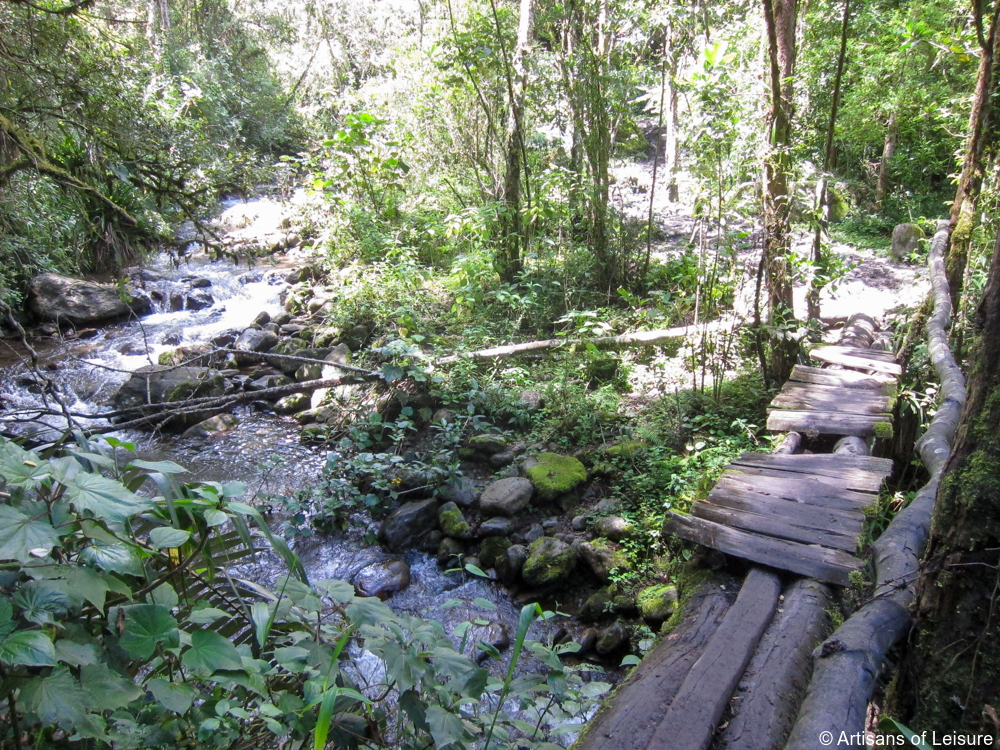 During a privately guided hike through the valley and forest, we crossed streams, learned about the local flora and fauna, and saw a variety of butterflies and birds.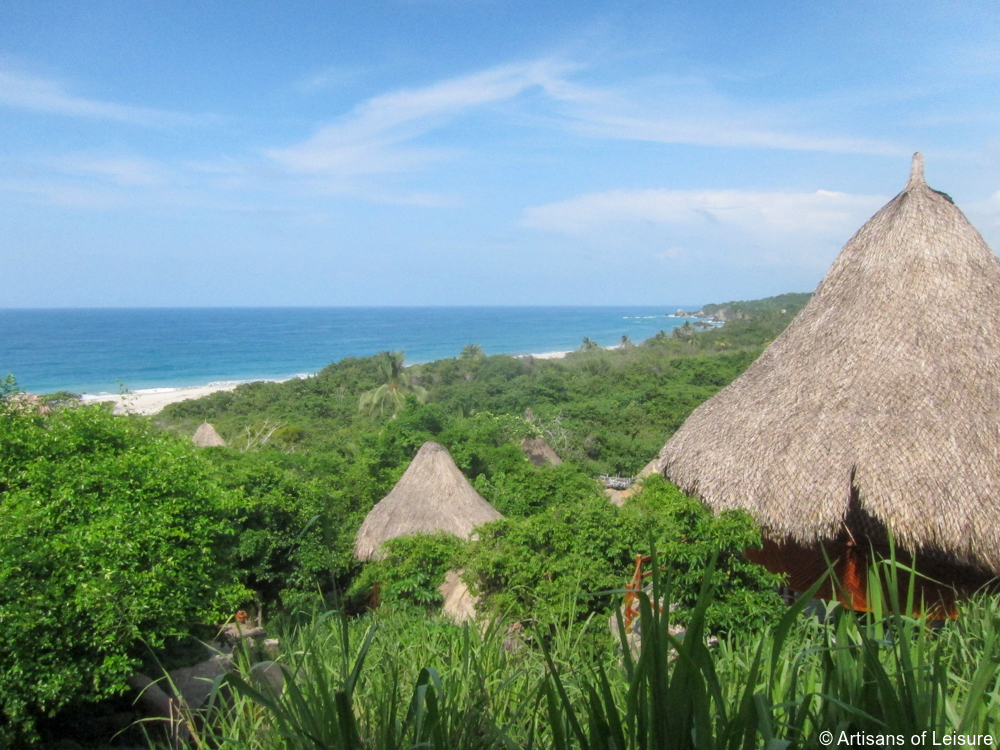 Our Colombia journey continued to Tayrona National Natural Park, a protected area on the coast of the Caribbean Sea with a range of climates and landscapes, including coastal beaches, tropical rainforest and mountains. The indigenous Tairona people also live in the park.
Travelers can opt to stay in rustic accommodations within the park or at a charming boutique hotel in nearby Santa Marta.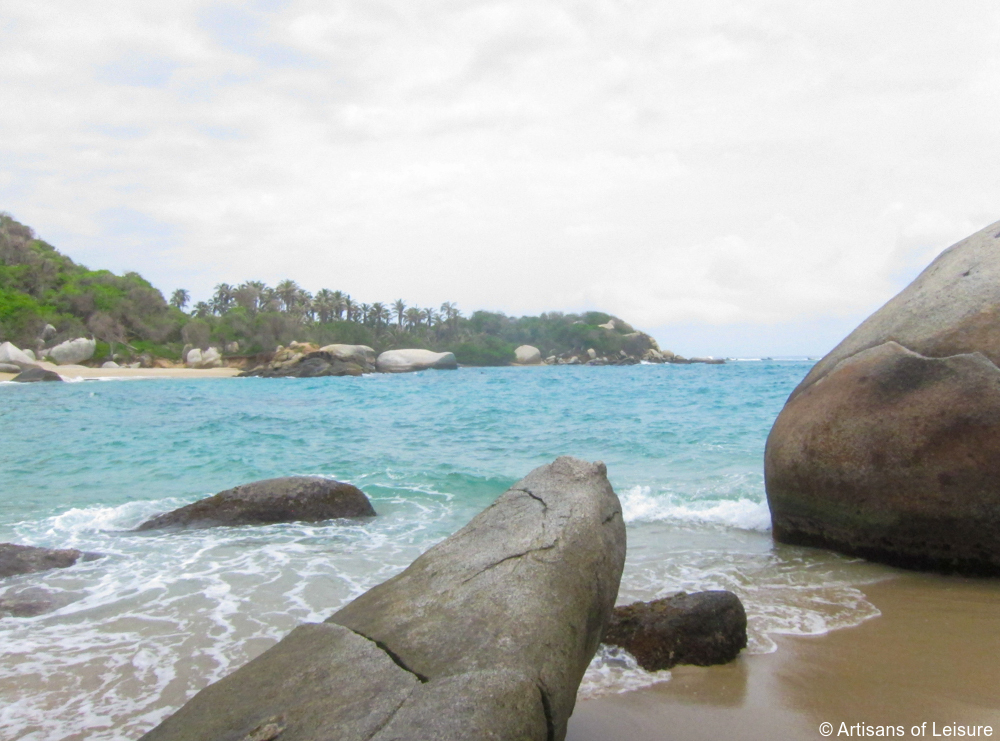 Colombia is among the most biodiverse countries in the world. Artisans of Leisure arranges privately guided tours and hikes through the national park to learn about its ecosystems and many endangered species.
We also went swimming at this beautiful beach during our hike.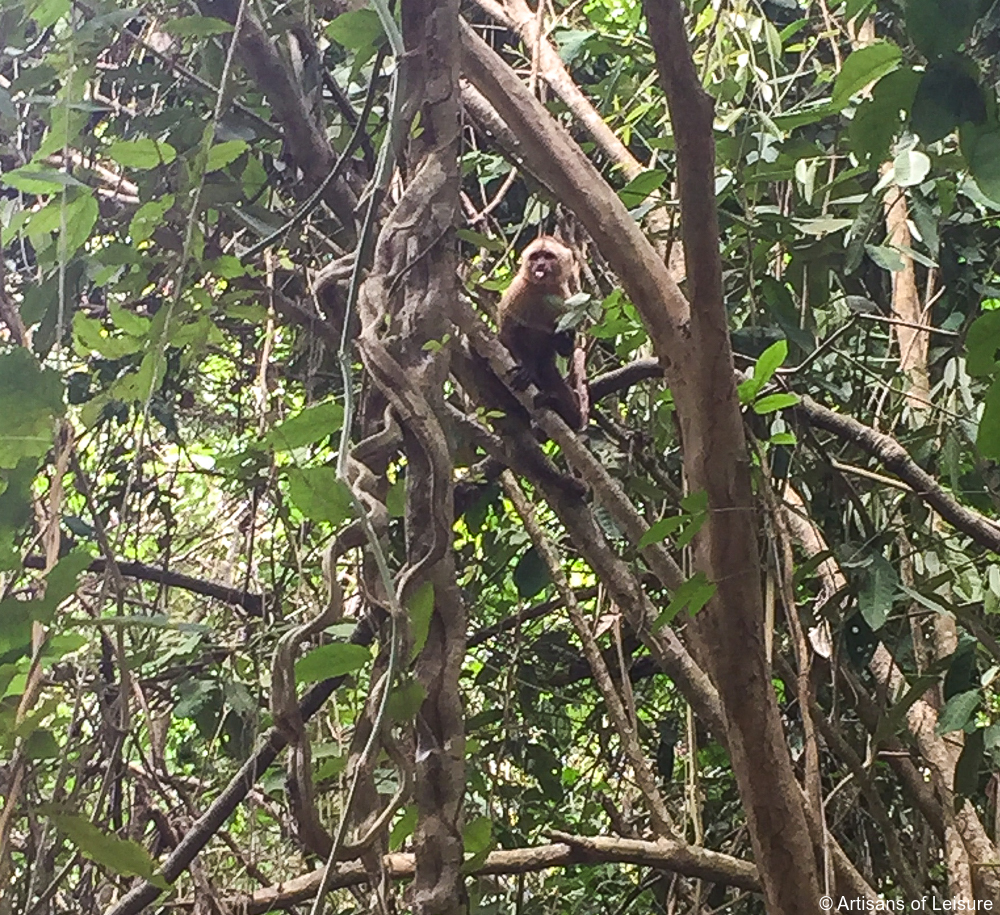 A highlight of our tour in Tayrona National Natural Park was a private hike through the tropical forest. We saw a family of capuchin monkeys, including a baby on the back of its mother!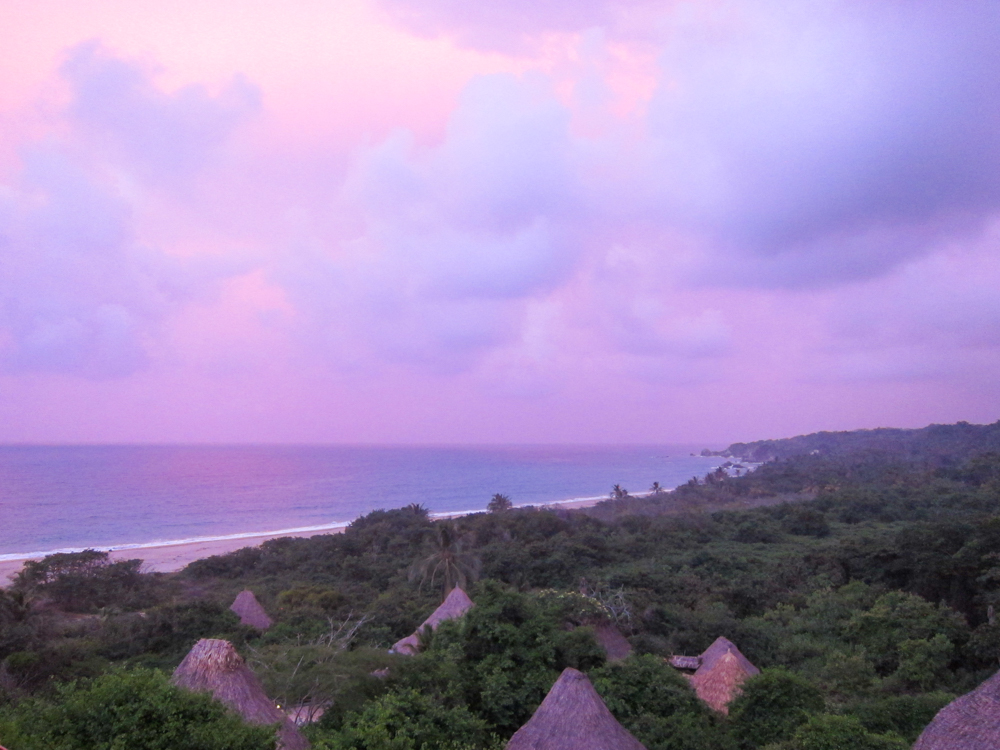 Watching the sunset while enjoying the sea breeze was truly amazing.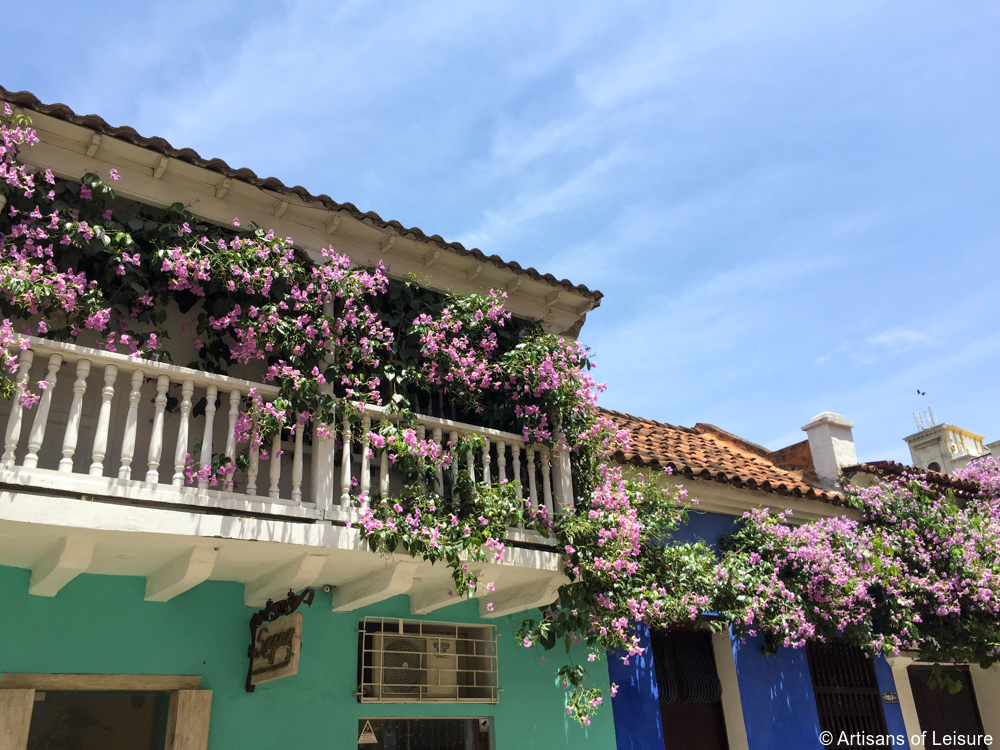 Our Colombia tour ended in Cartagena, Colombia's most popular travel destination. Cartagena is such a vibrant and colorful city. Bougainvillea drapes over historic buildings lining the cobblestone streets.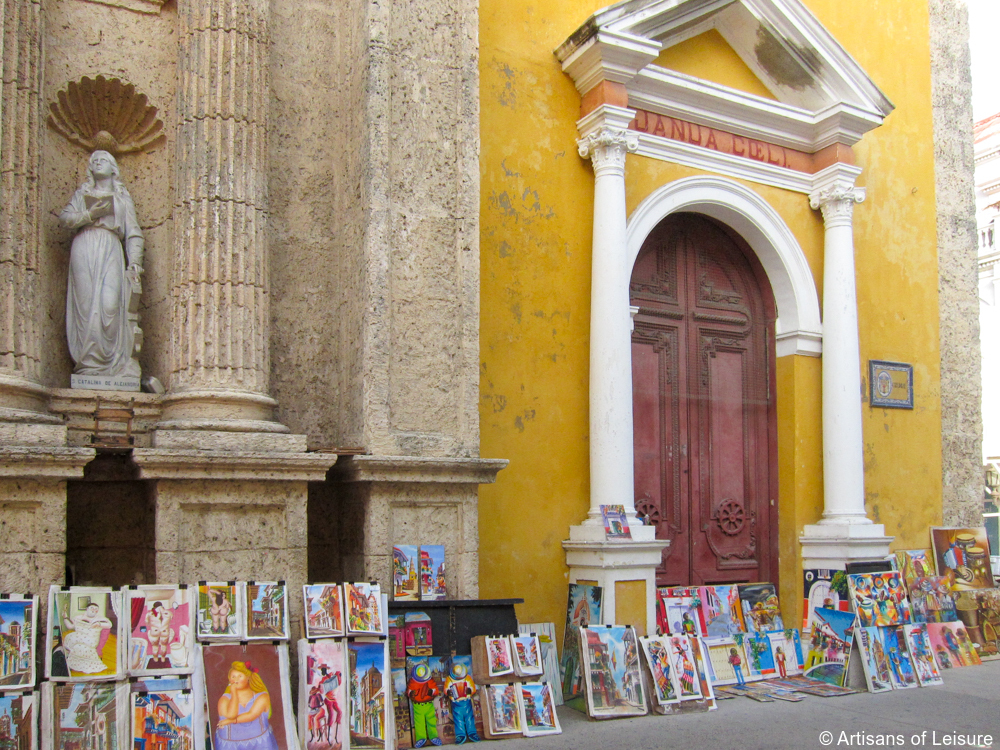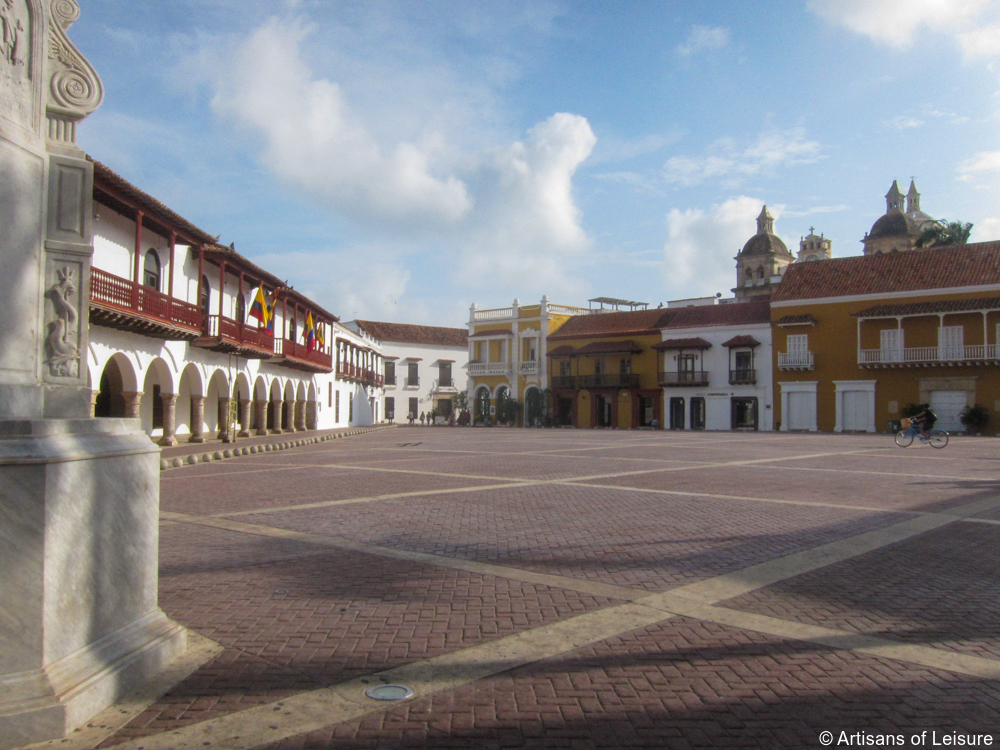 One of the best ways to experience Cartagena is with a private walking tour of the colonial walled city, a UNESCO World Heritage Site. It's full of beautiful old churches, colonial architecture and plazas, such as the Plaza de la Aduana.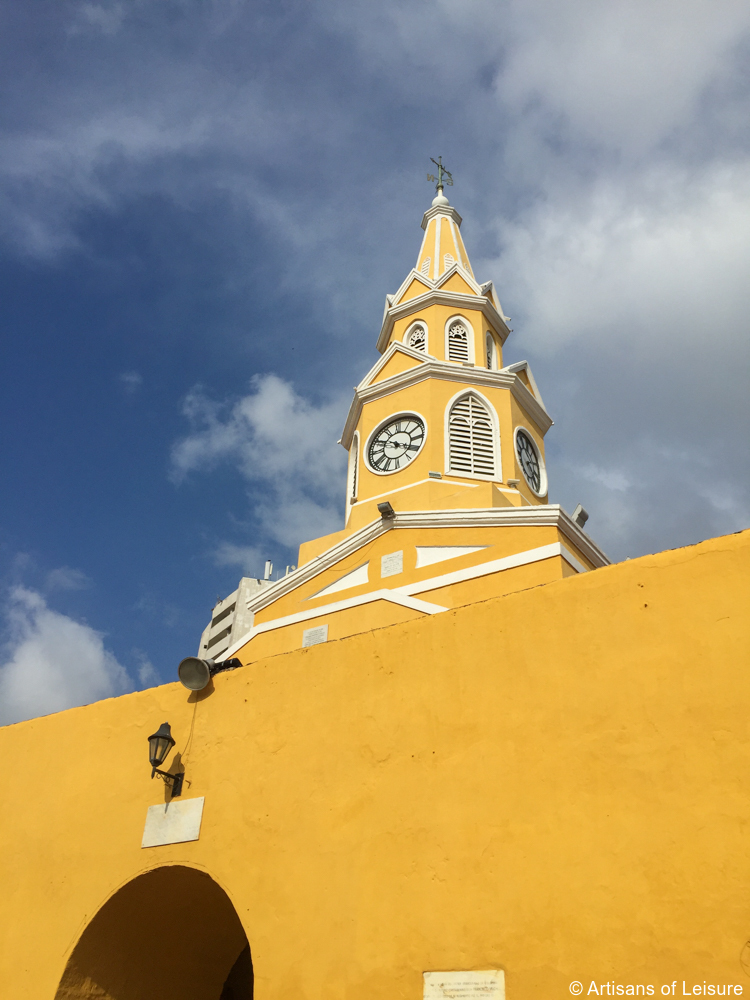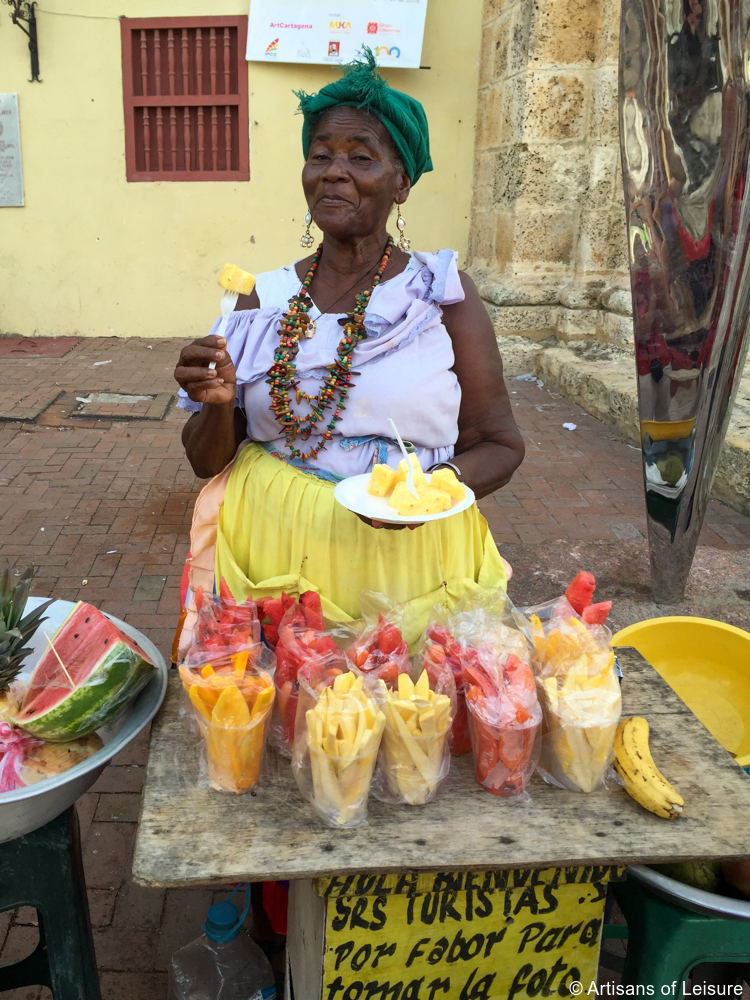 Palenque women wear colorful garb while selling fresh tropical fruit on the streets of the old town.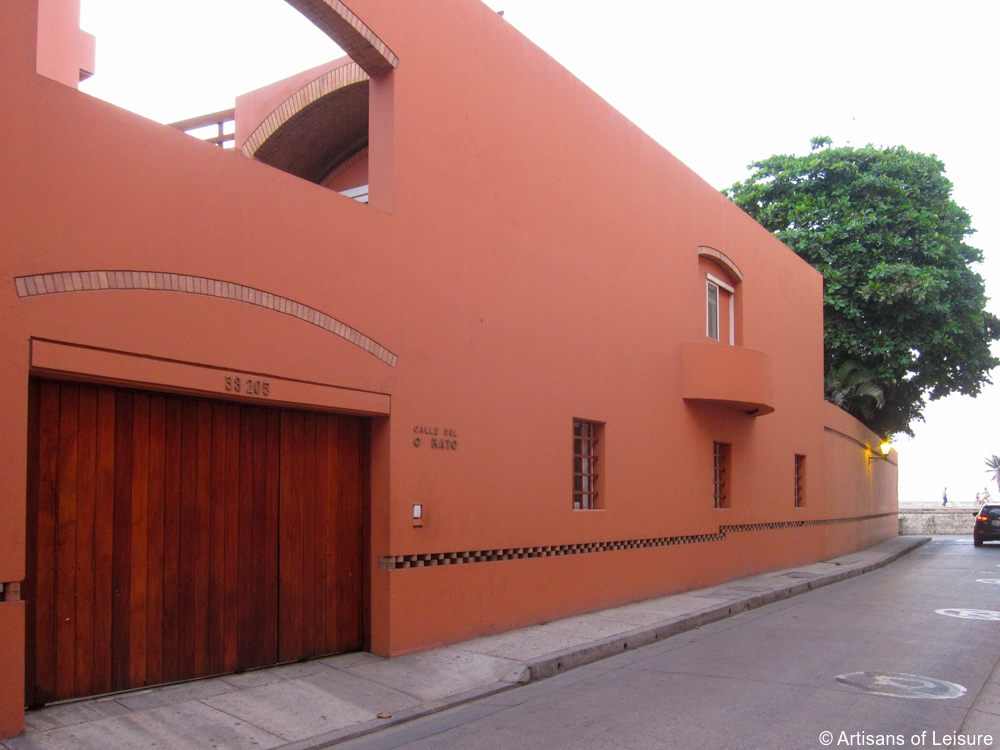 Gabriel Garcia Marquez, the renowned Colombian writer, once lived in this house.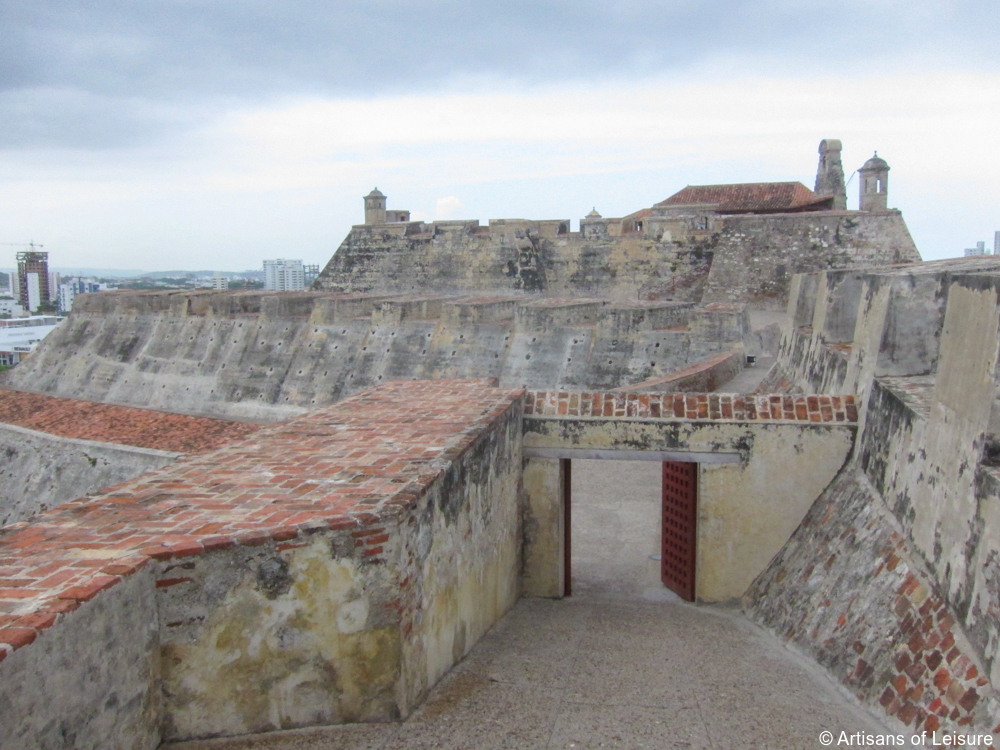 We also explored Castillo de San Felipe, an imposing fortress built in the 16th century that served as Cartagena's greatest defense during the colonial era.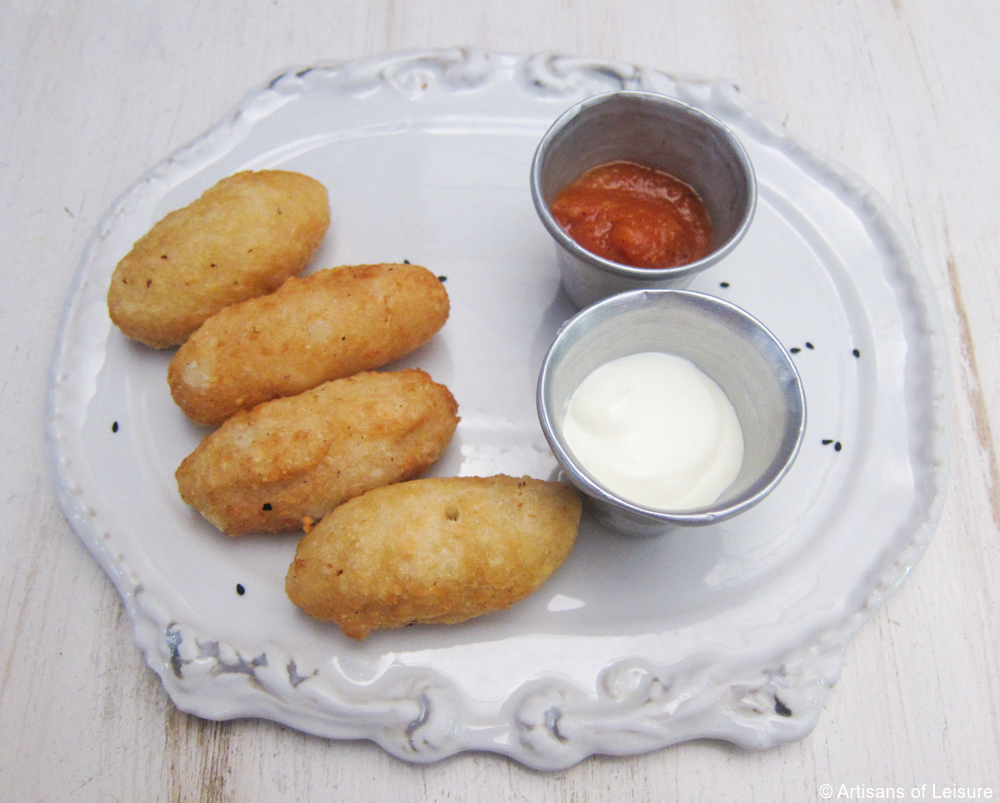 These croquetas filled with cheese were the perfect midday snack!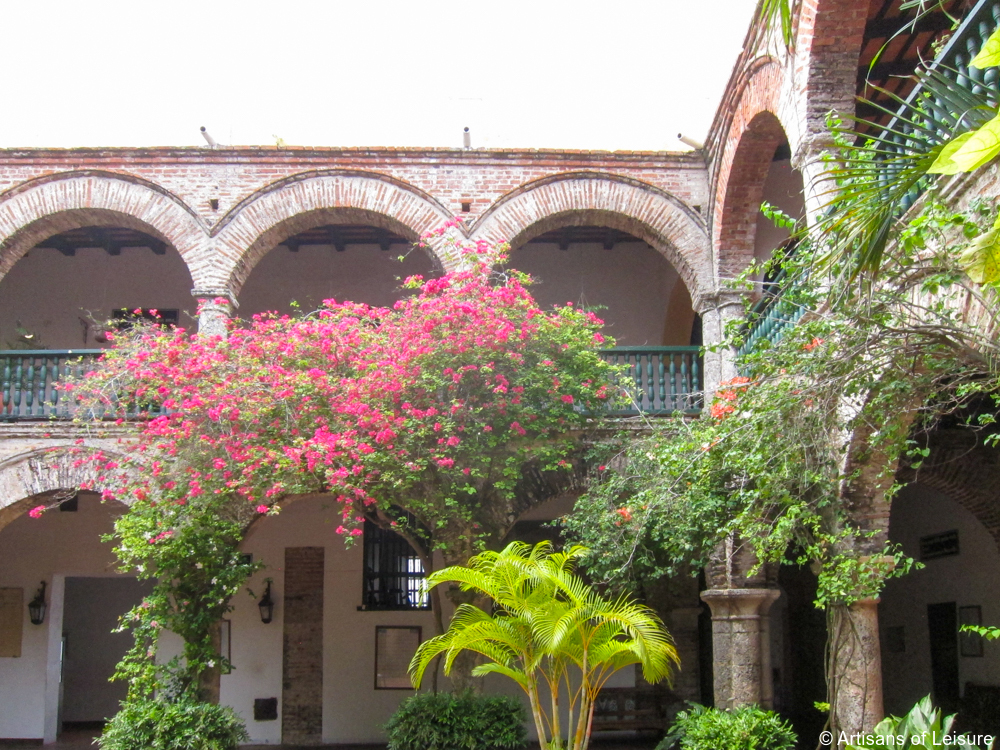 Another city highlight is Convento de la Popa, a beautiful monastery situated on the highest point in Cartagena and offering expansive views of the city.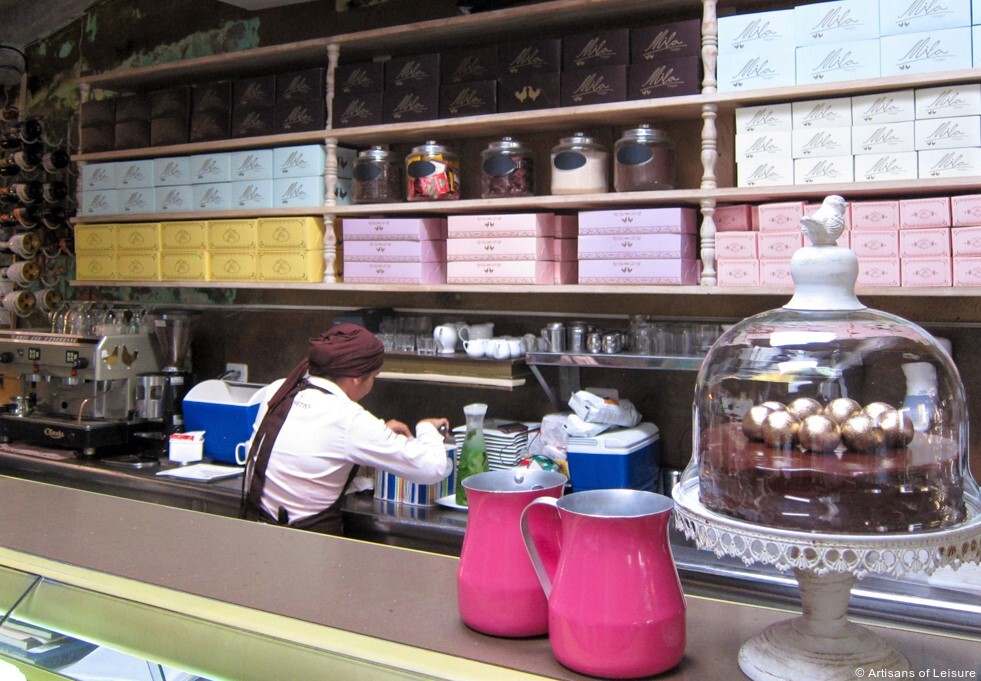 Upon request, Artisans of Leisure can arrange a private food tour of Cartagena, including tasty stops at fabulous local bakeries…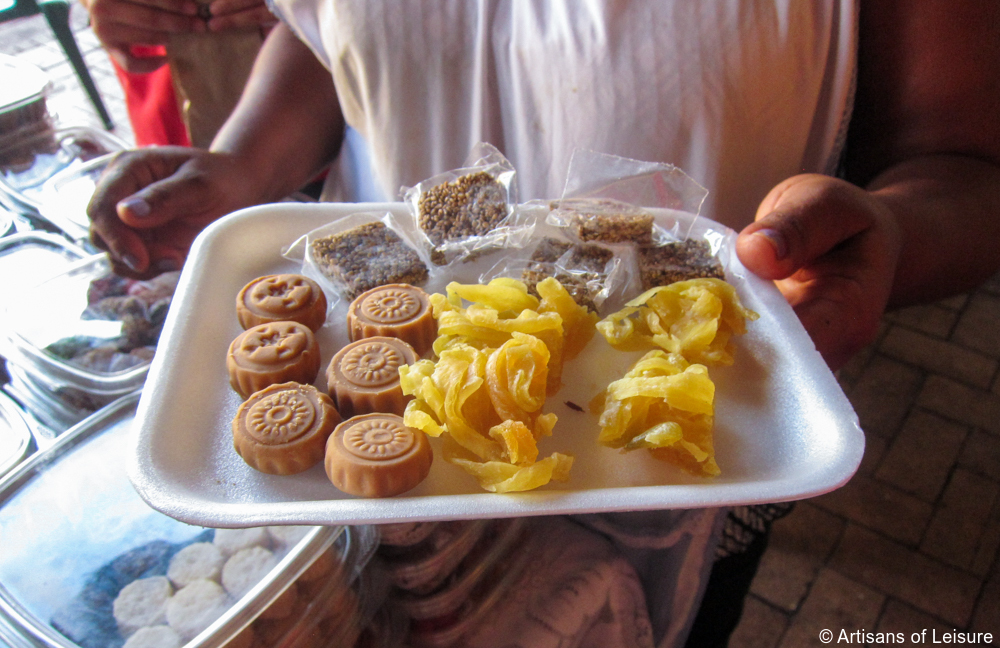 …and at El Portal de Los Dulces, a walkway lined with vendors selling delicious local candies and sweets.
We particularly liked panderitos, yucca starch cookies, and cocadas, sugary shredded coconut candies.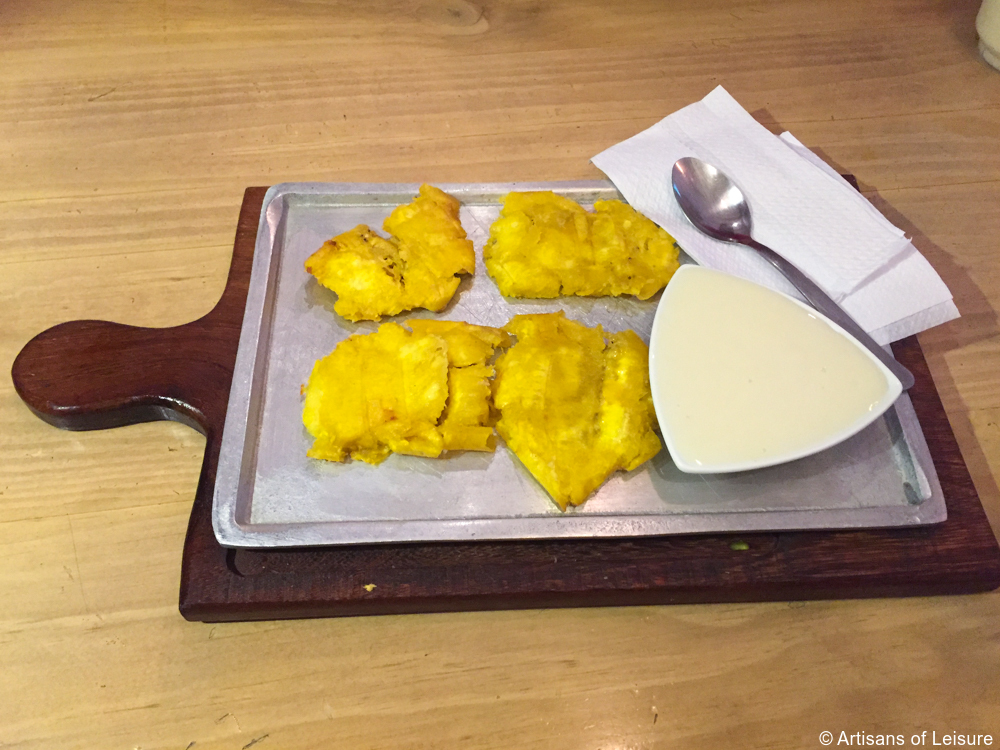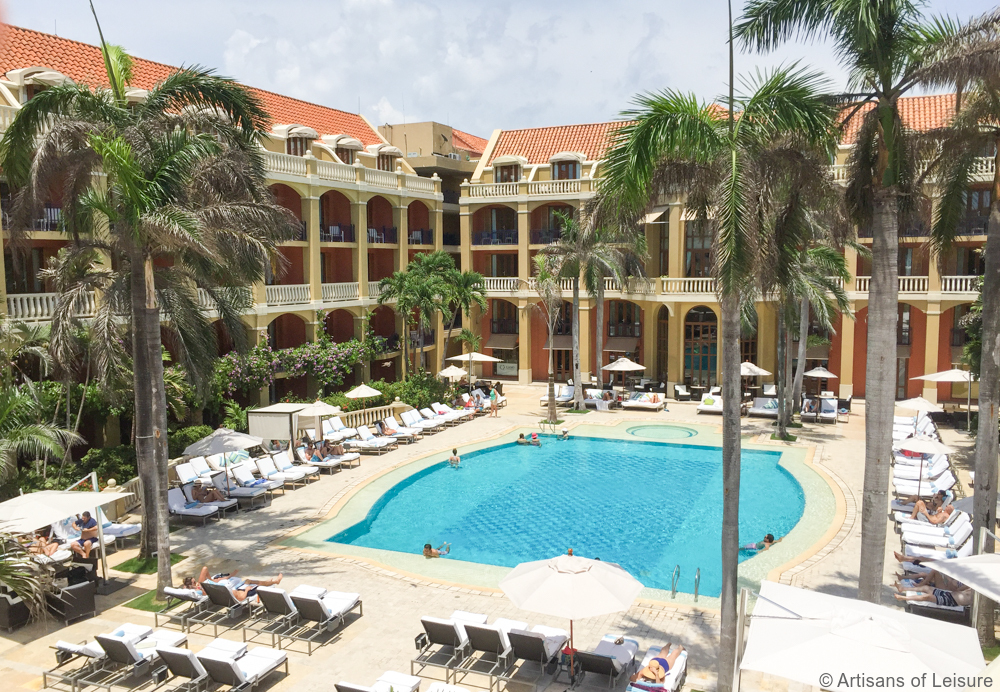 During time at leisure, we loved relaxing in the sun by the beautiful swimming pool of the Sofitel Legend Santa Clara, a luxury hotel that occupies a 17th-century colonial building that was originally a convent.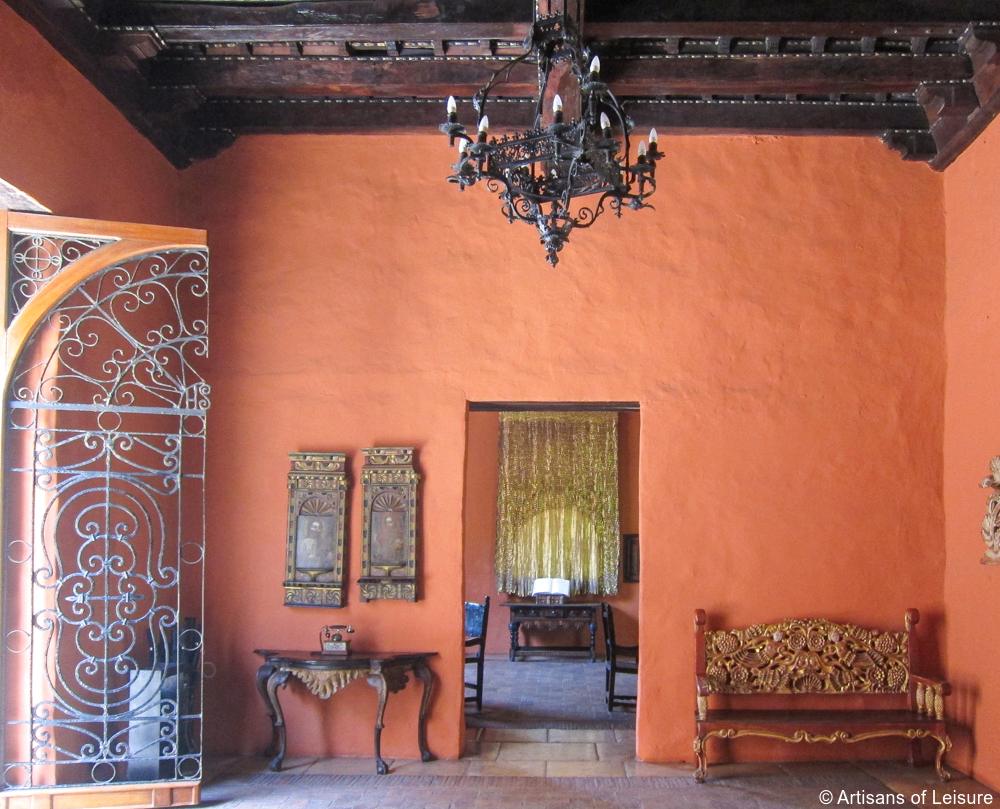 View our private Colombia tours or contact an Artisans of Leisure Colombia specialist to start planning.
Destinations: Colombia, Latin America
Tags: Artisans of Leisure, Bogota, Cartagena, Cartagena tours, Cocora Valley, coffee, coffee plantation, coffee tours, Coffee Triangle, Colombia, Colombia culinary tours, Colombia tours, culinary tours, hiking, Medellin, private Colombia tours, Tayrona National Park