October 8, 2019
Just Back: New Zealand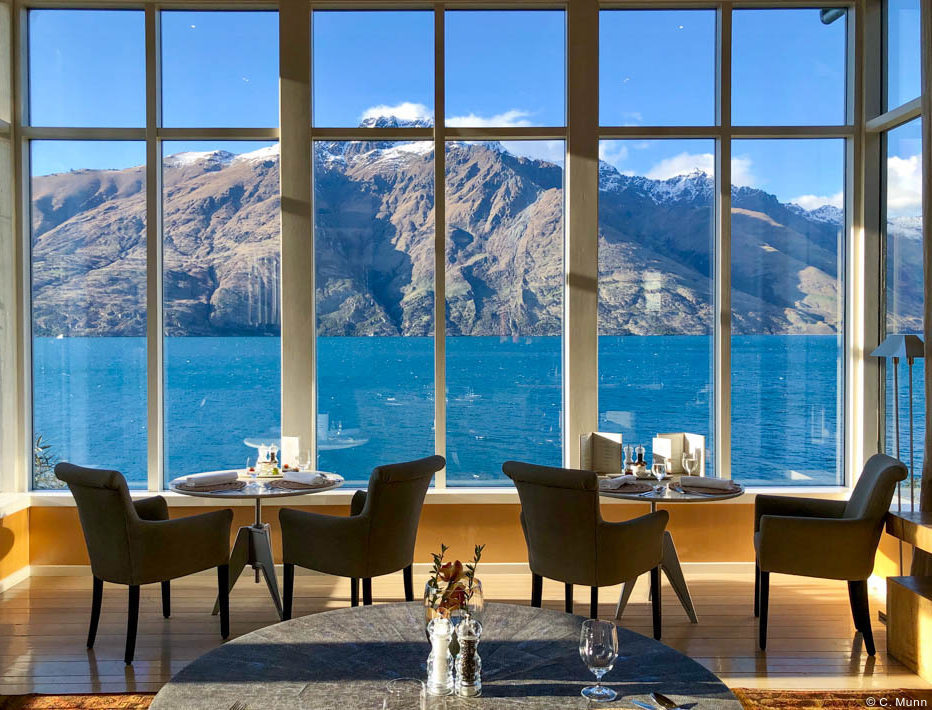 New Zealand's spectacular landscapes, over-the-top luxury lodges, and renowned food and wine make it an unforgettable destination and a perennial favorite with our travelers. Artisans of Leisure travel specialist Claire Yearwood Munn, who has lived in New Zealand and returns often, just came back from an incredible trip that included some of our favorite destinations on the North and South islands.
Read more about Claire's trip:
I try to spend a few weeks in New Zealand each year–my husband is from Auckland, and we return regularly to visit friends and family. On this most recent trip, we began on New Zealand's central North Island, known for its beautiful volcanic landscapes, rich Maori heritage, and outstanding food and wine.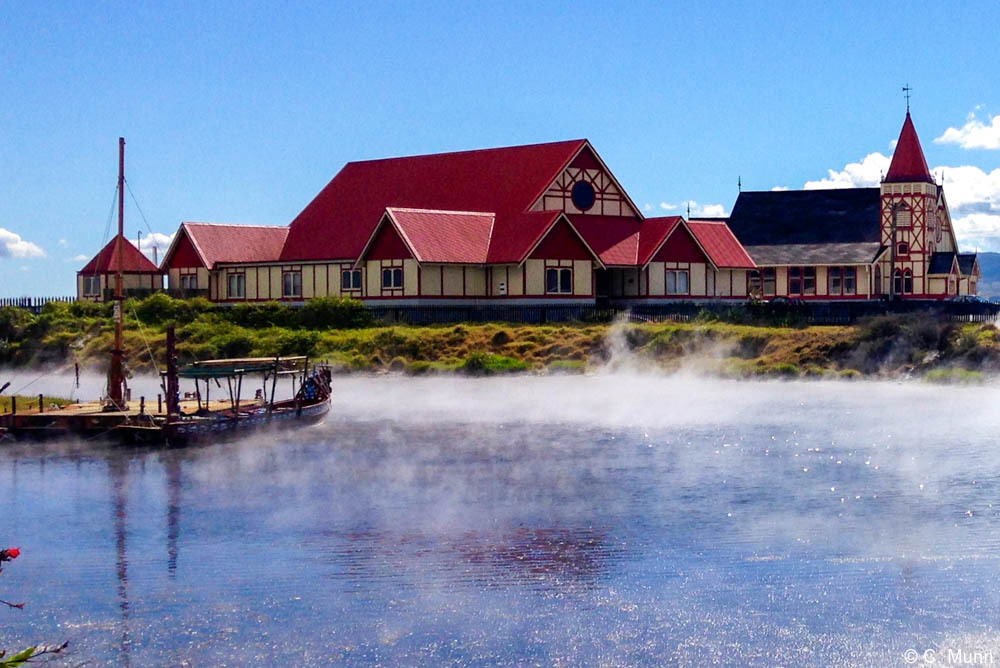 Our first stop was Rotorua, a historic town in a volcanic caldera that's famous for geothermal activity and beautiful lakes.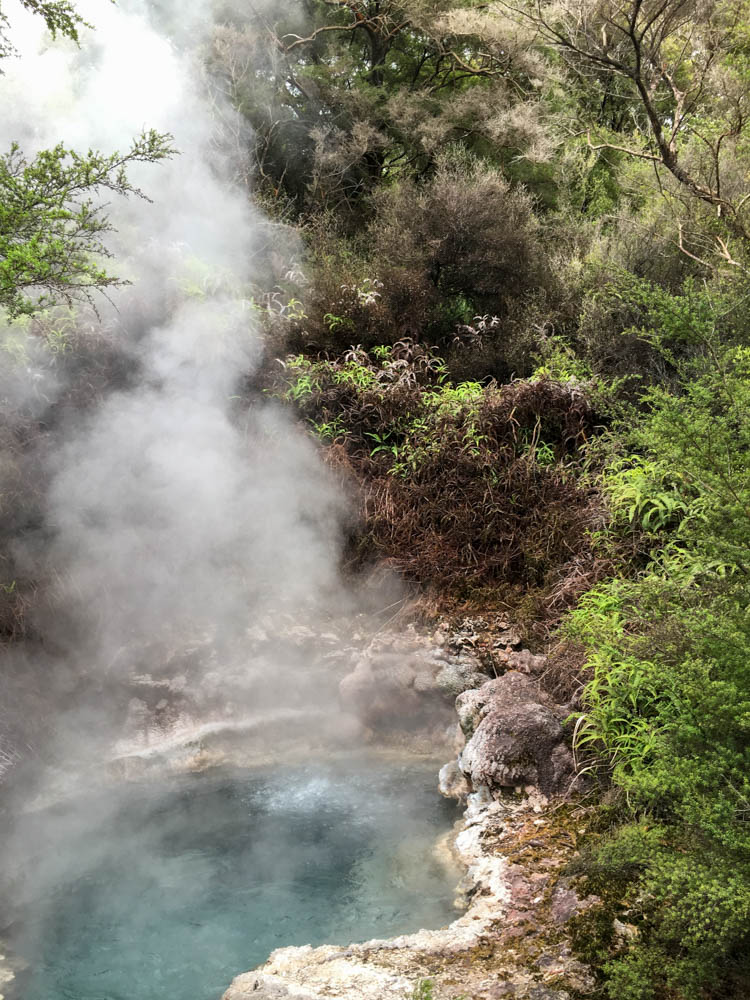 We relaxed in hot pools dotted around the native bush…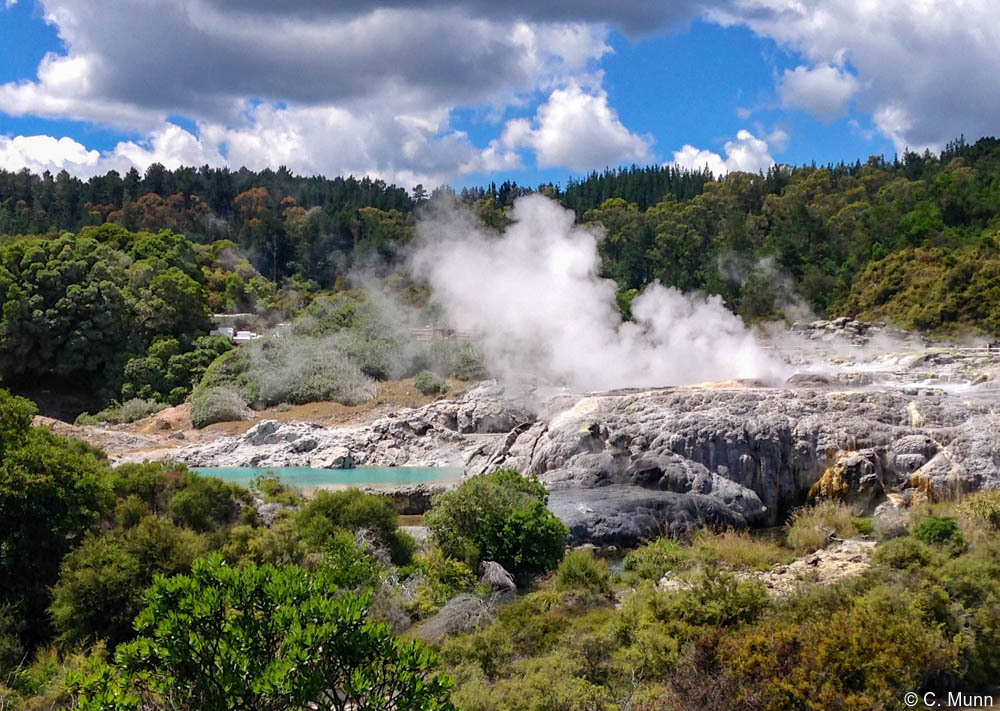 …explored the active Wai-O-Tapu Thermal Wonderland…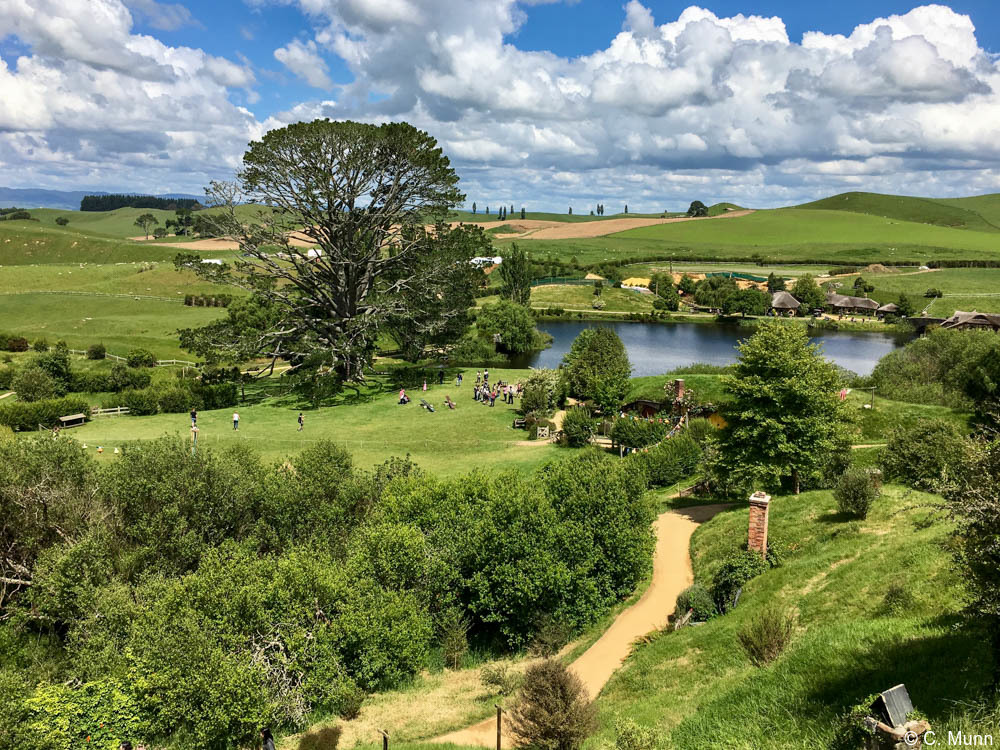 …and took an excursion to the Hobbiton Movie Set in the nearby Matamata countryside. An immersive representation of a Hobbit village as imagined by J.R.R. Tolkien in his classic books, the set was featured in The Lord of the Rings and The Hobbit films.
Hobbiton has charming details like smoke rising from chimneys, flowers blooming in gardens…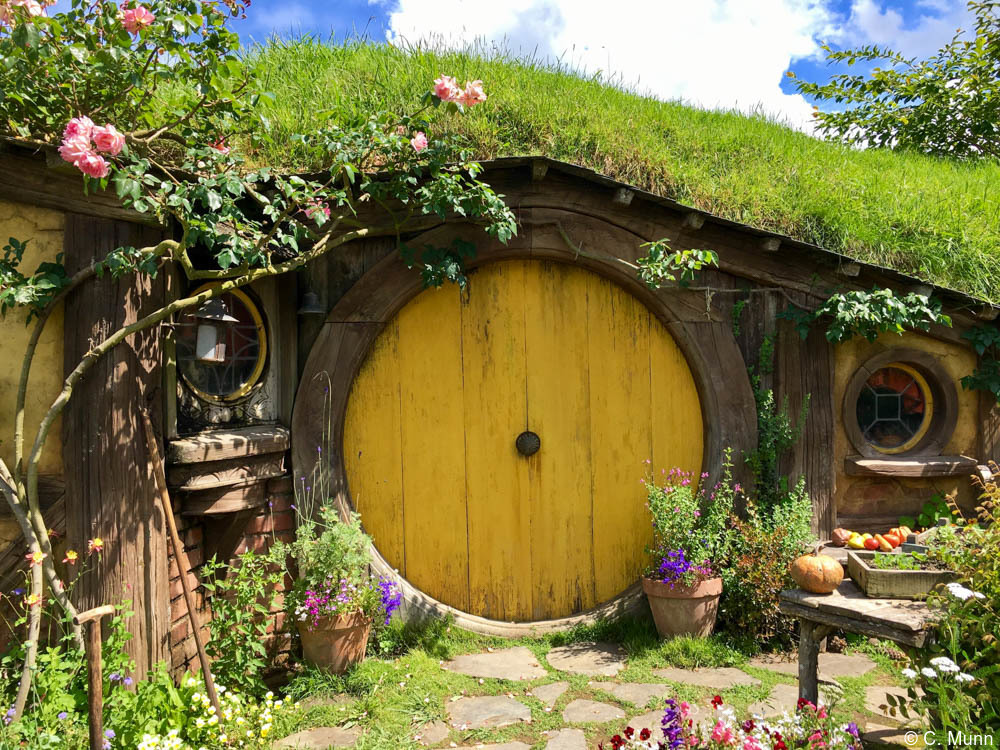 …and real-life pints of Southfarthing Ale at the Green Dragon Inn. Artisans of Leisure arranges private tours of Hobbiton, the best way to experience this enchanting place.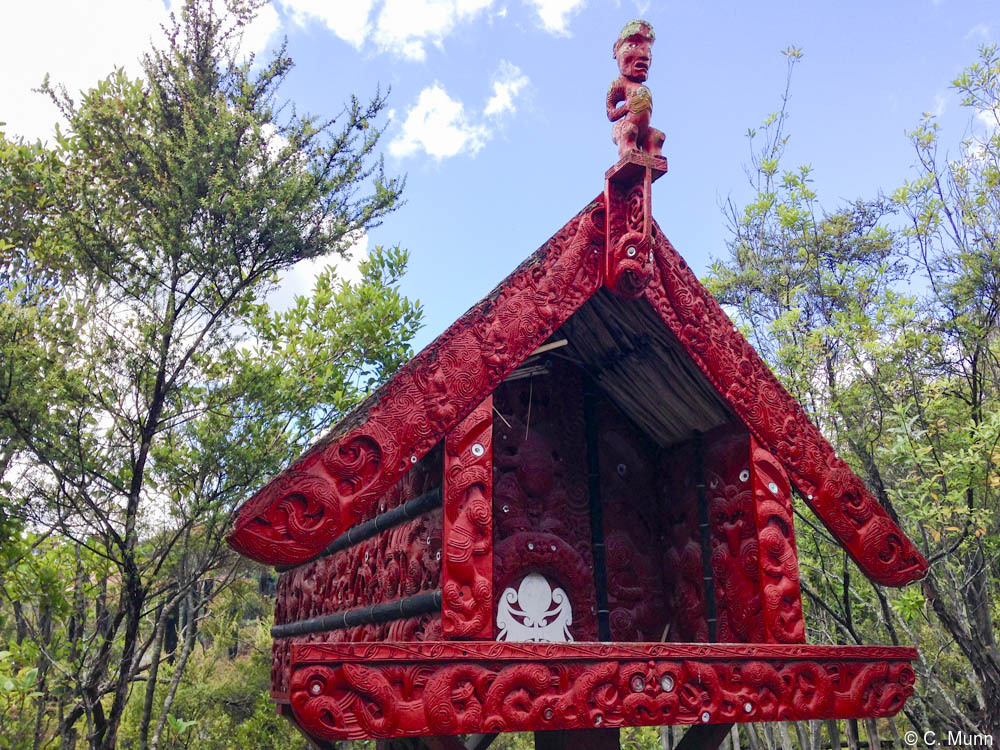 The Rotorua region is also a major center of Maori culture and a great place to learn about Maori traditions and crafts. Artisans of Leisure arranges cultural experiences such as visiting a local marae (Maori meeting grounds), watching a performance of a haka (a ceremonial dance, traditionally performed as a war challenge or as a show of great respect) and participating in a hangi (a meal slow-cooked over heated rocks while buried underground).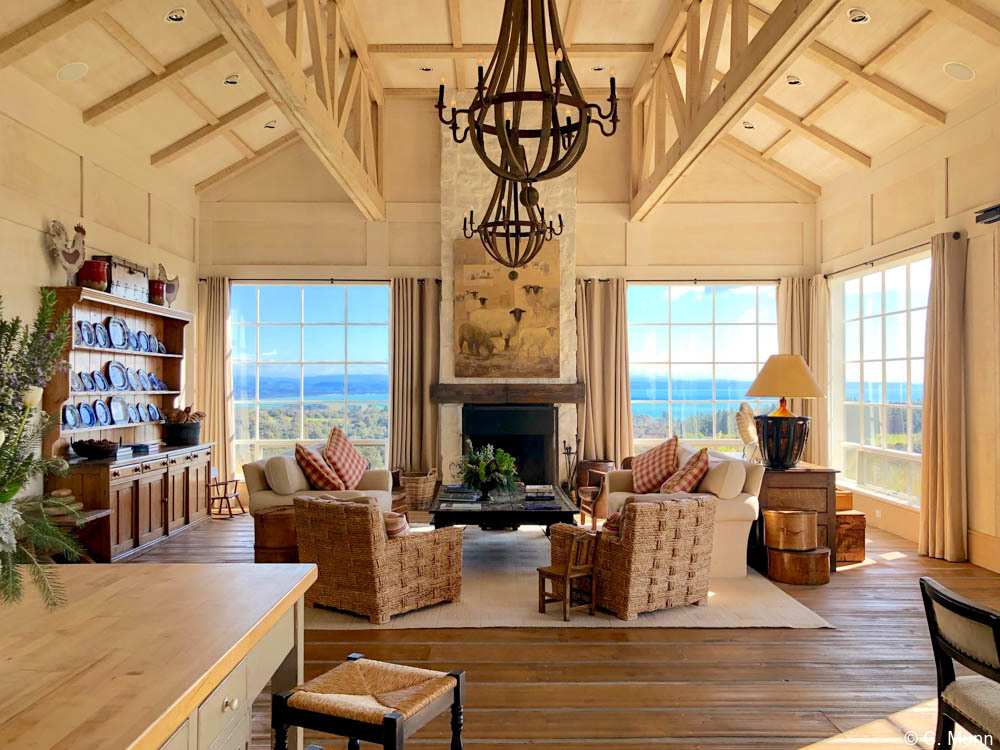 We continued to Hawke's Bay on the east coast of the North Island, a celebrated food and wine destination that is also home to one of New Zealand's top luxury lodges, The Farm at Cape Kidnappers.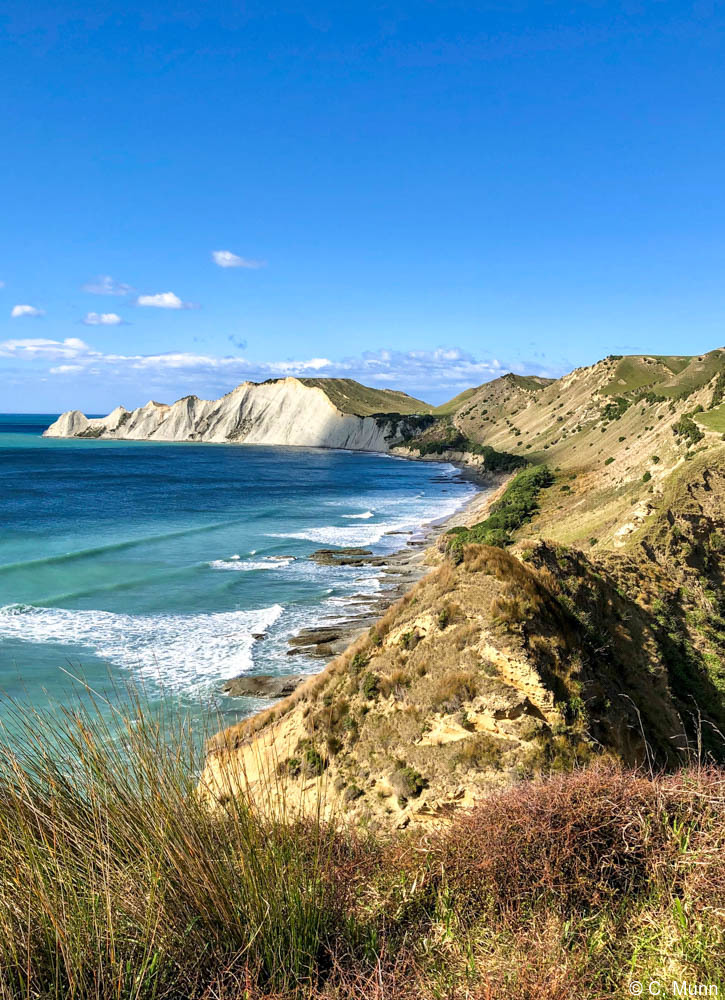 Set on thousands of acres overlooking the Pacific Ocean, it is acclaimed as one of the most luxurious lodges in the world. Our travelers always love staying at Cape Kidnappers!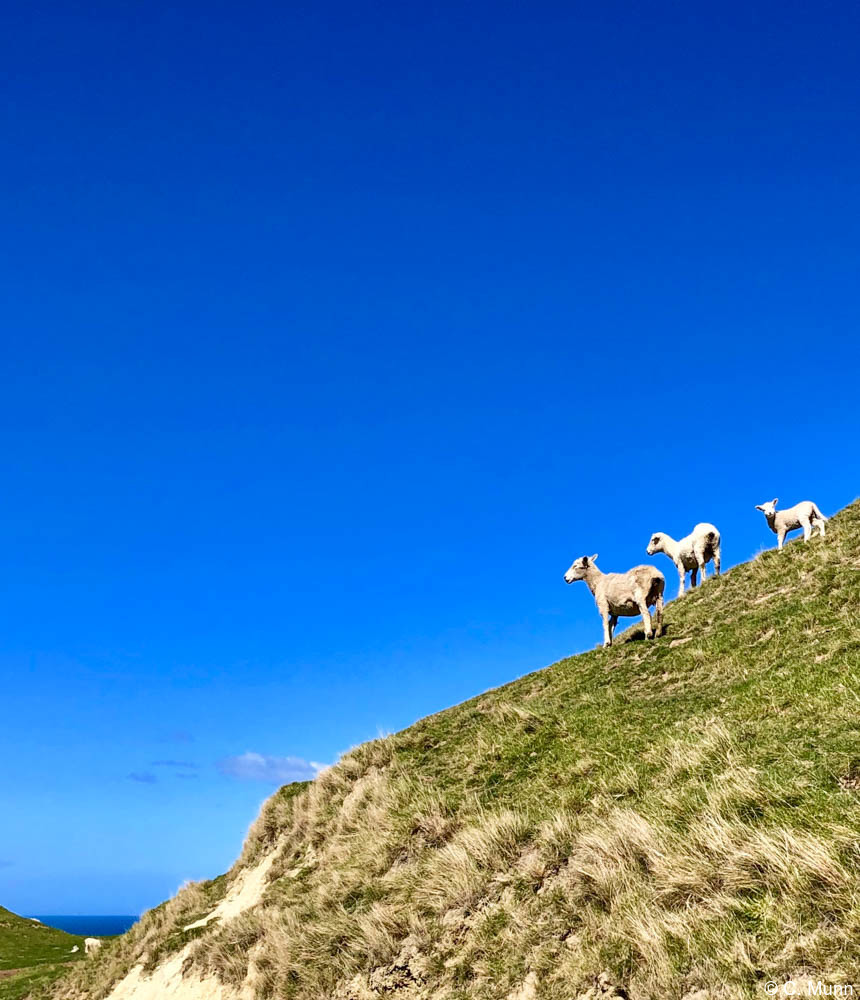 Cape Kidnappers has an incredible setting of dramatic sea cliffs and hills covered in forest and native bush. On the property are a working sheep and cattle farm…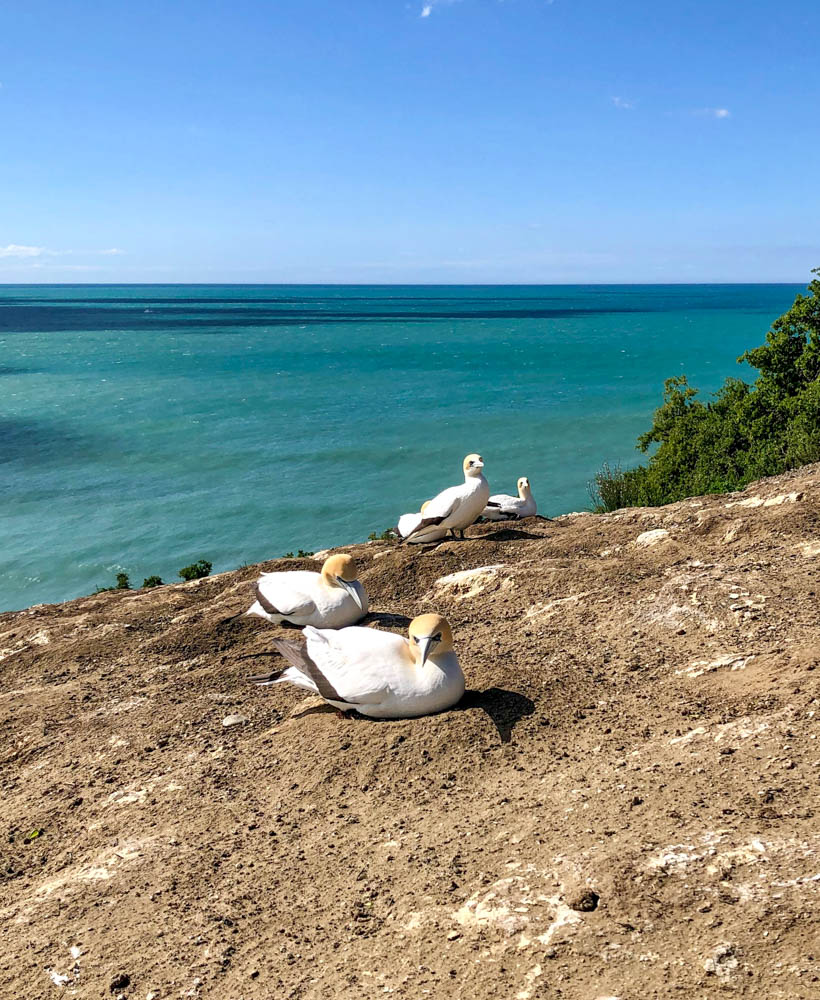 …a world-renowned golf course and a large gannet colony.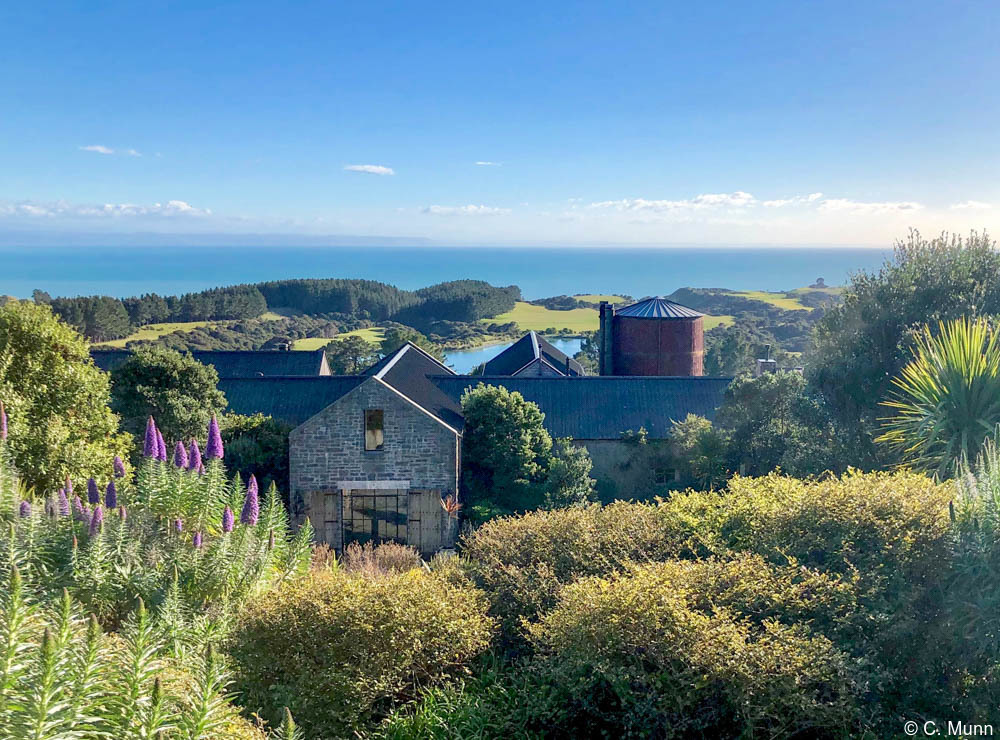 The elegant, understated lodge has spectacular views and an impressive art collection of New Zealand and international masters.
The fantastic meals at Cape Kidnappers feature local produce, seafood, cheese and other ingredients, accompanied by delicious wines from the acclaimed vineyards of Hawke's Bay.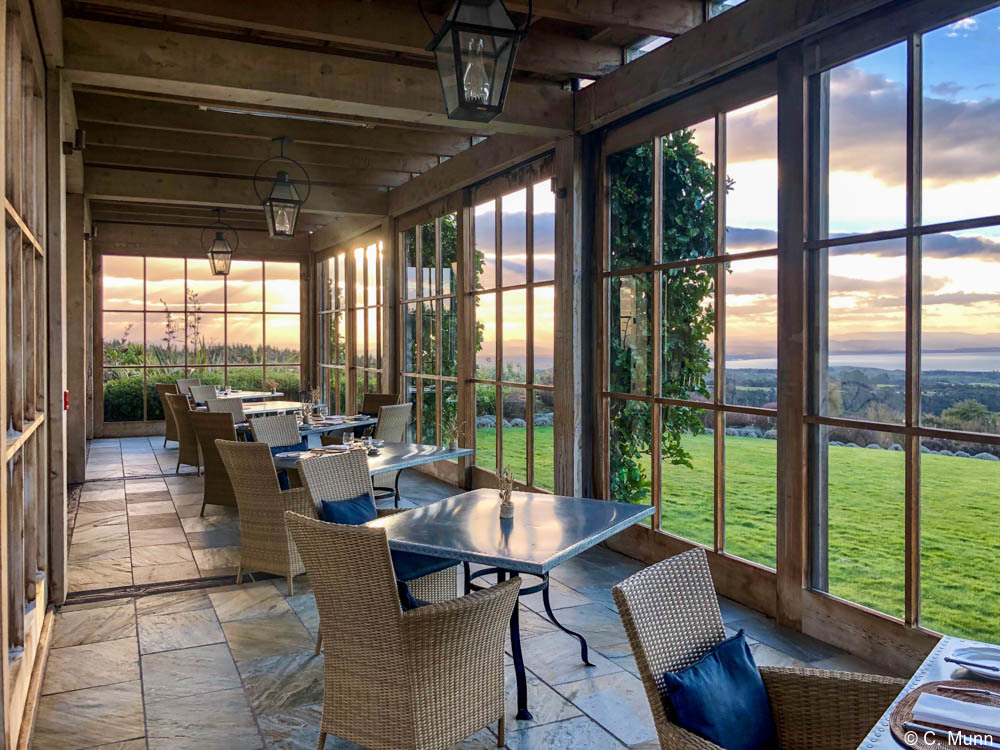 Cape Kidnappers is a wonderful place to simply relax and enjoy the views. However, Artisans of Leisure also arranges many great, privately guided activities around the Hawke's Bay region, such as private wine tastings at local wineries, culinary touring with visits to local farm stands and cheese shops, biking through vineyards and along the coast, golfing, horseback riding and wildlife excursions.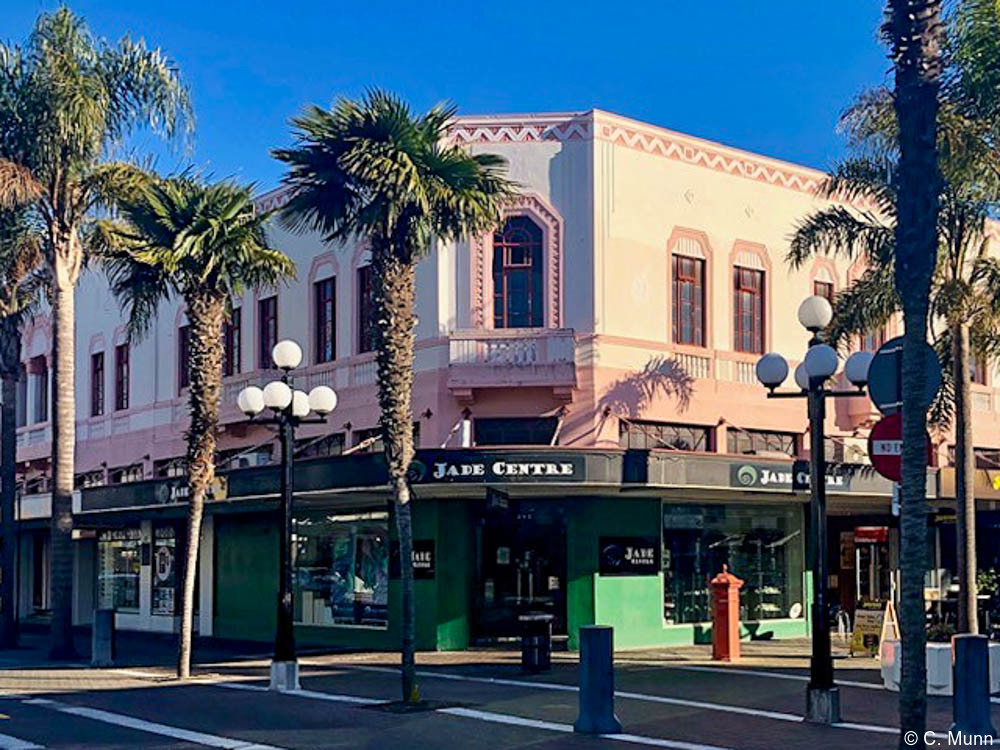 We particularly enjoyed visiting the renowned Te Mata Estate and Craggy Range wineries and seeing Napier's interesting Art Deco architecture.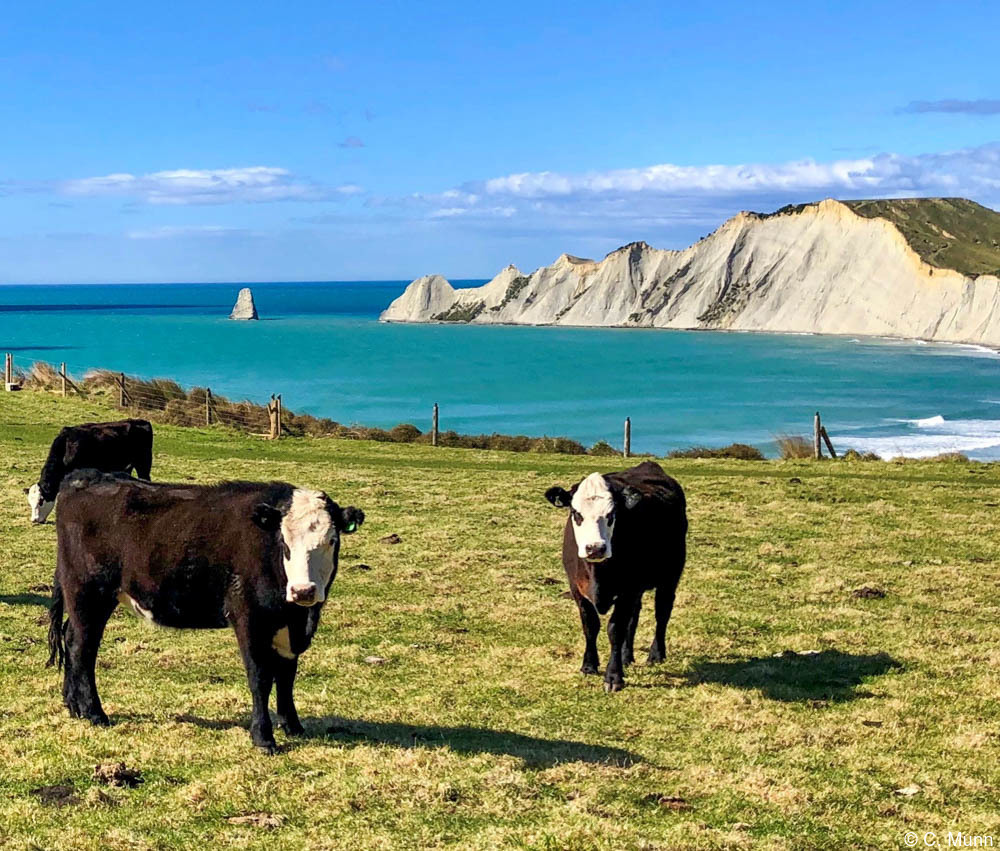 Hawke's Bay has a mild climate that makes it a wonderful year-round destination. We visited in August, and the weather was nice despite being winter in the Southern Hemisphere.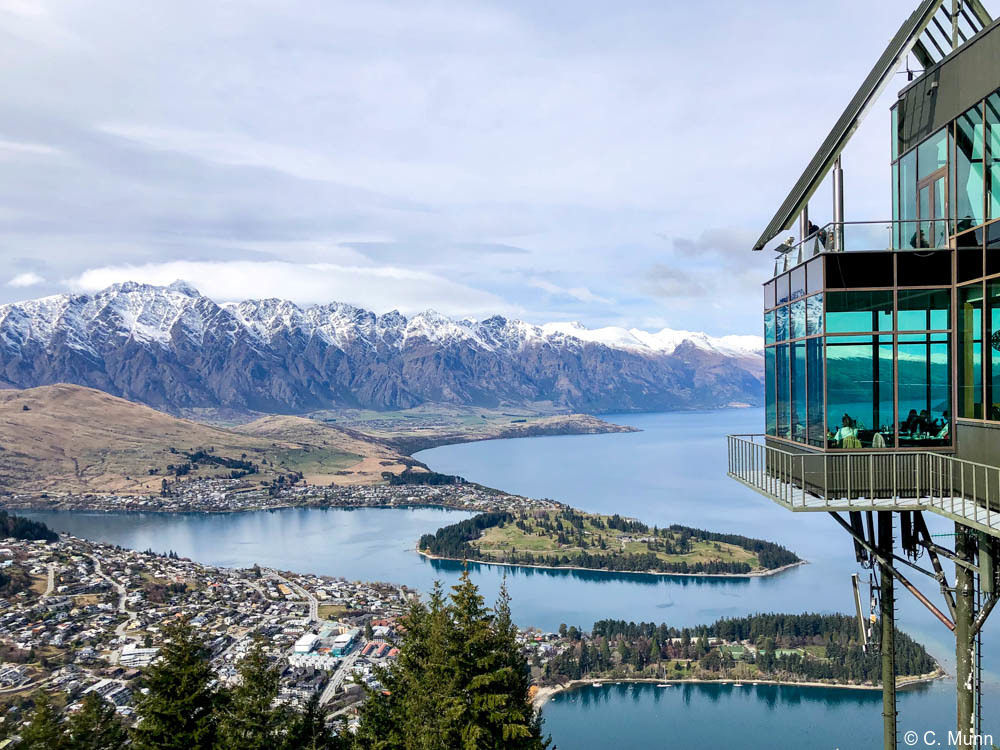 Next, we flew to Queenstown on the South Island. The resort town on Lake Wakatipu is a great base for exploring the majestic landscapes of snow-capped mountains, tranquil lakes and otherworldly fjords of the surrounding region.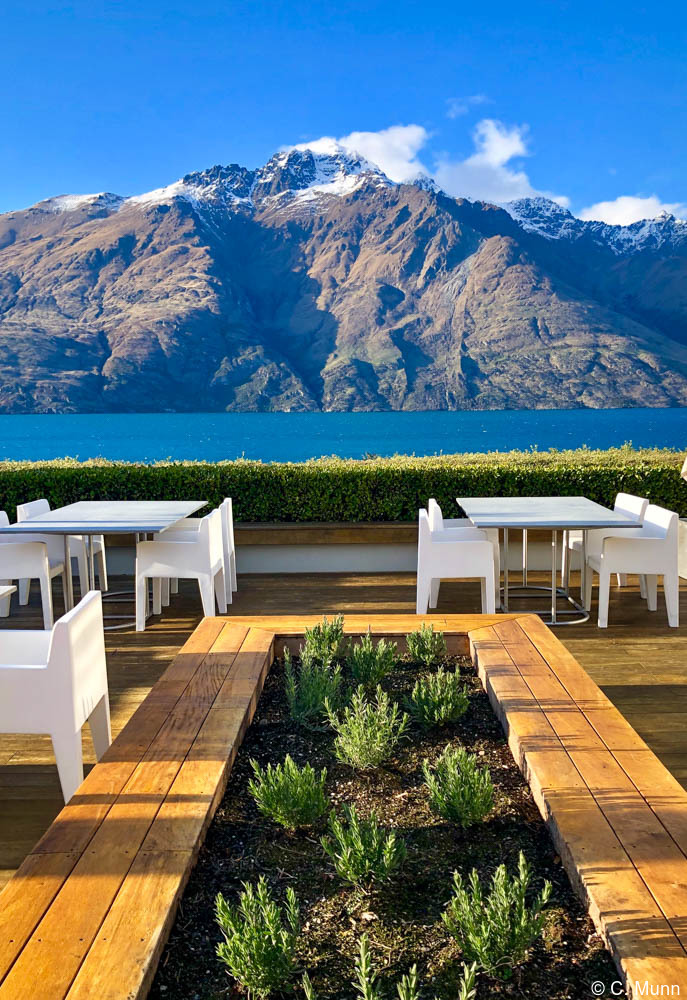 We stayed at Matakauri Lodge, an incredible luxury lodge near Queenstown that has an idyllic lakeside setting and jaw-dropping views from every room.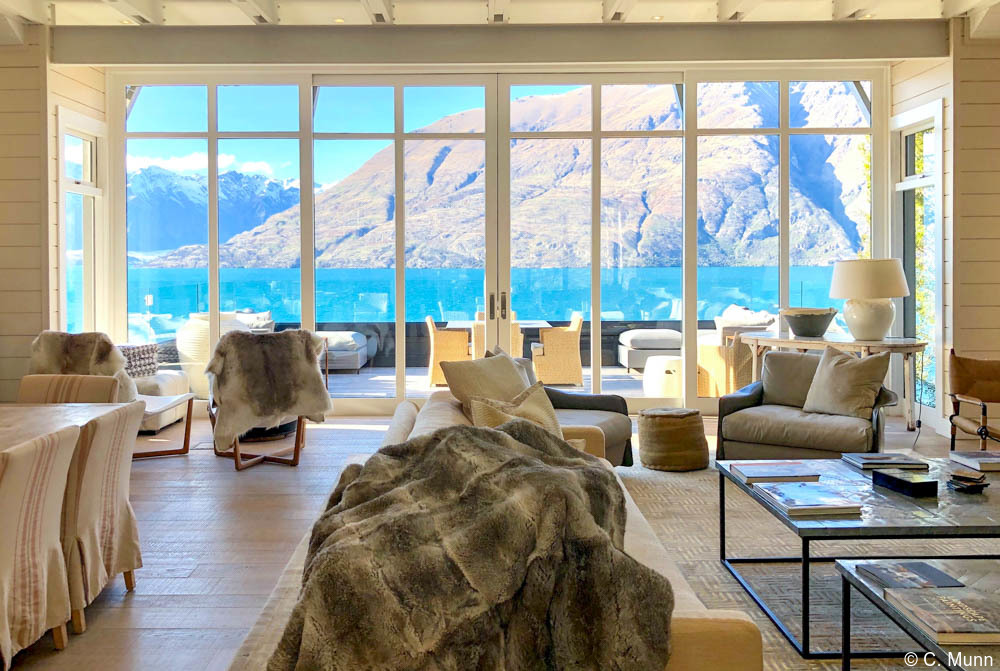 The contemporary, minimalist interiors complement the dramatic, rugged landscapes…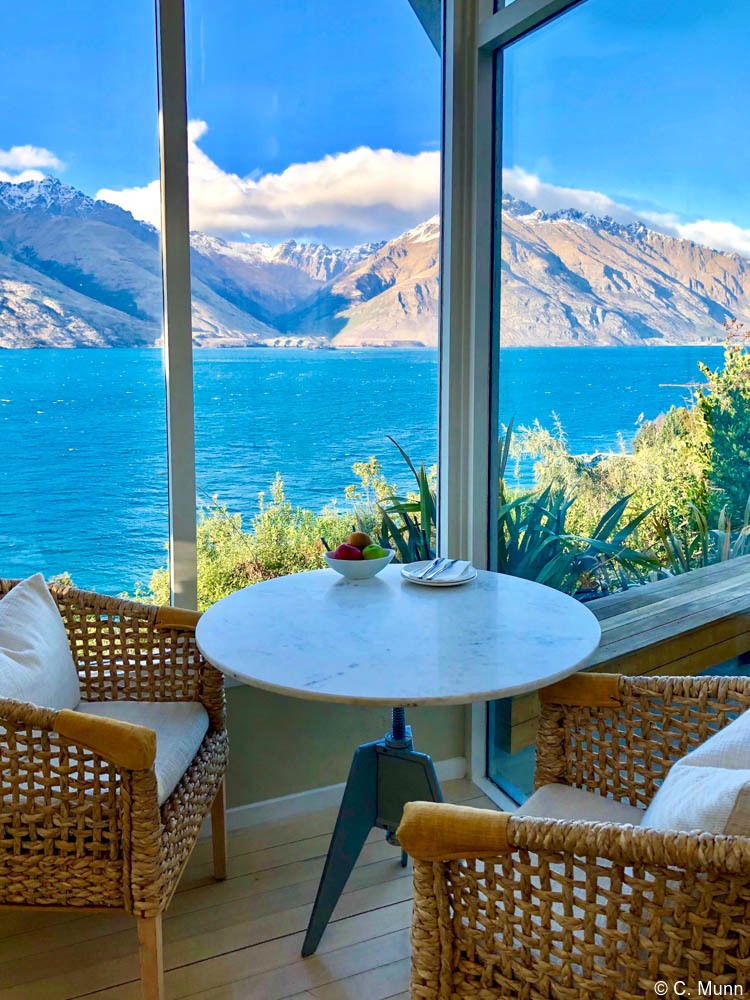 …and feature museum-worthy art and artifacts as well as comfortable places for lounging.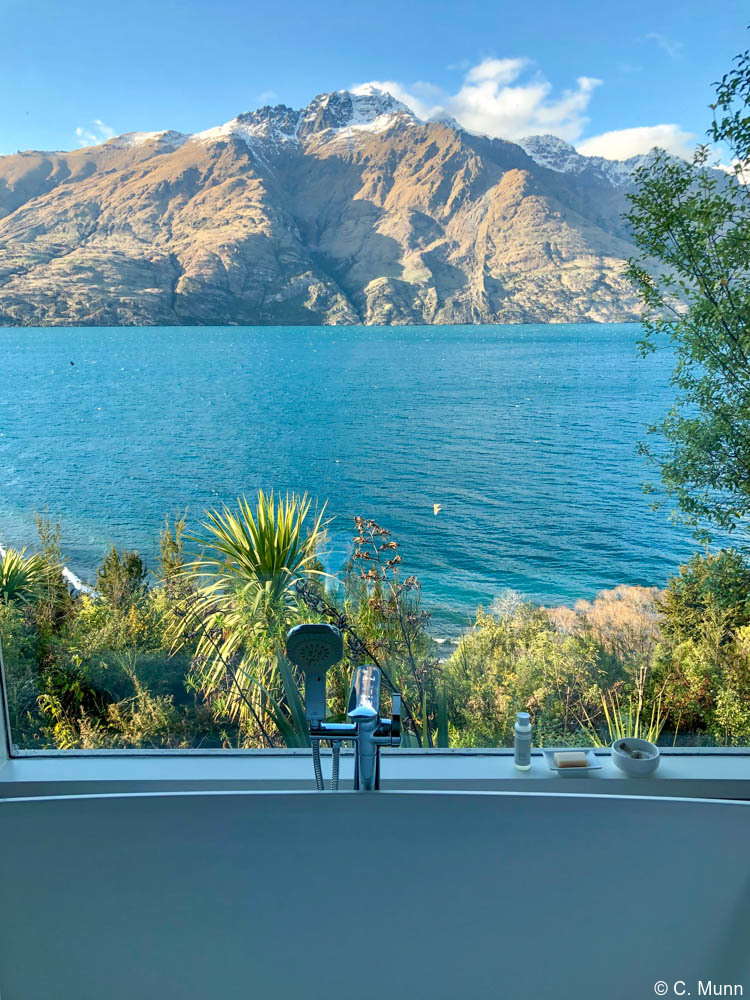 One of my favorite spots was the bathtub with a view!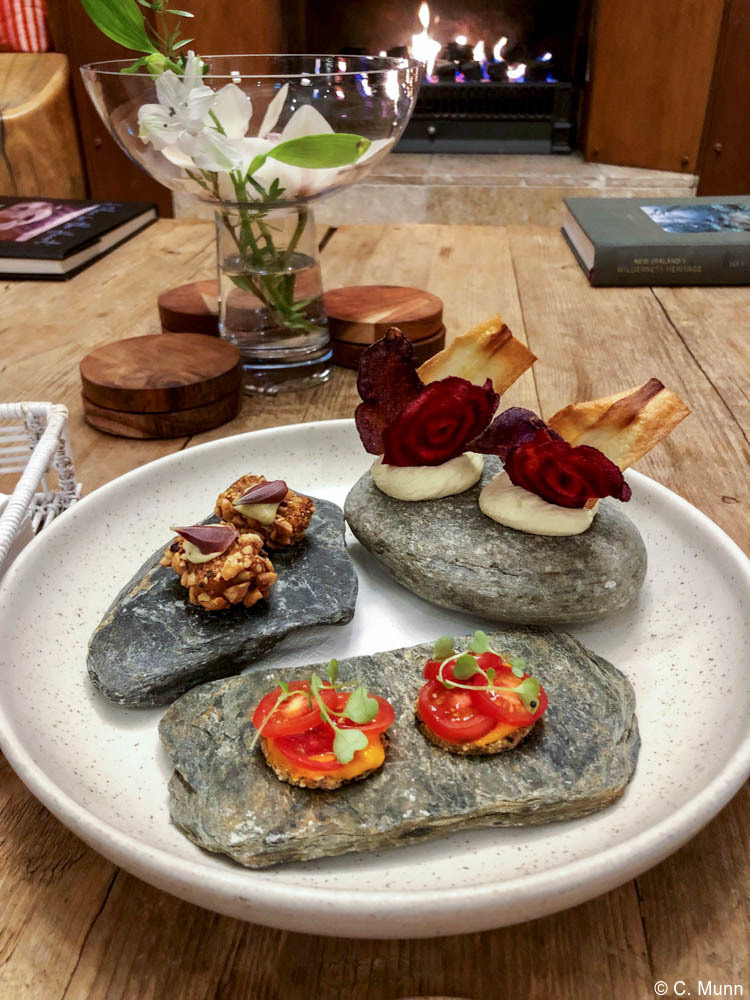 We enjoyed wine and canapes by the fire in the evening…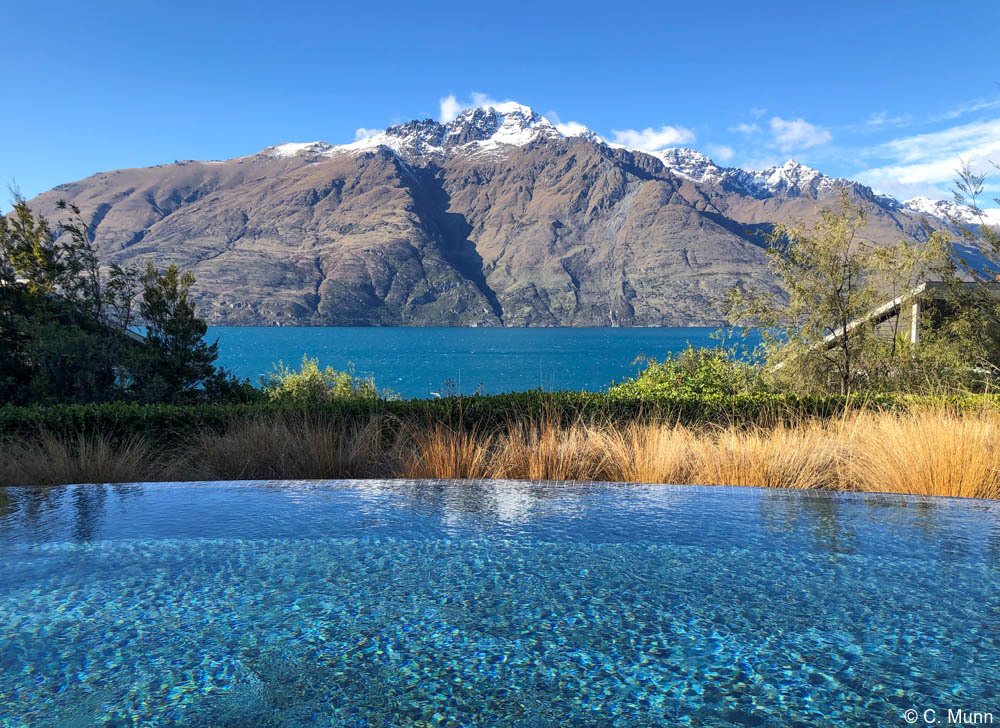 …and the infinity pool and spa during the day.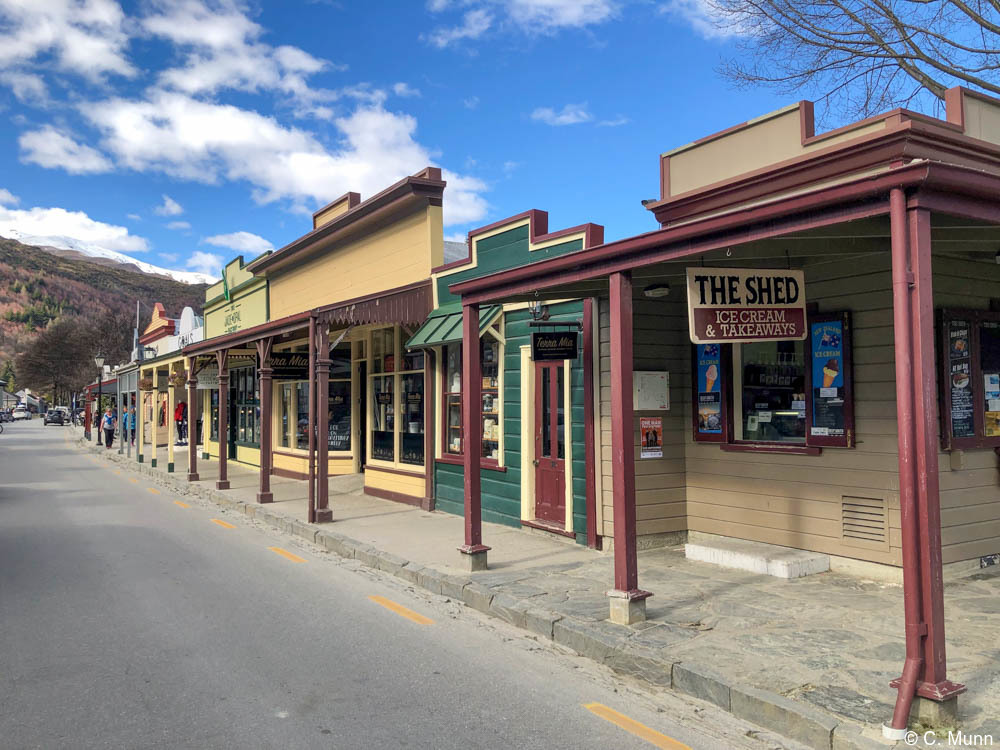 We explored nearby Arrowtown, a historic gold-mining village…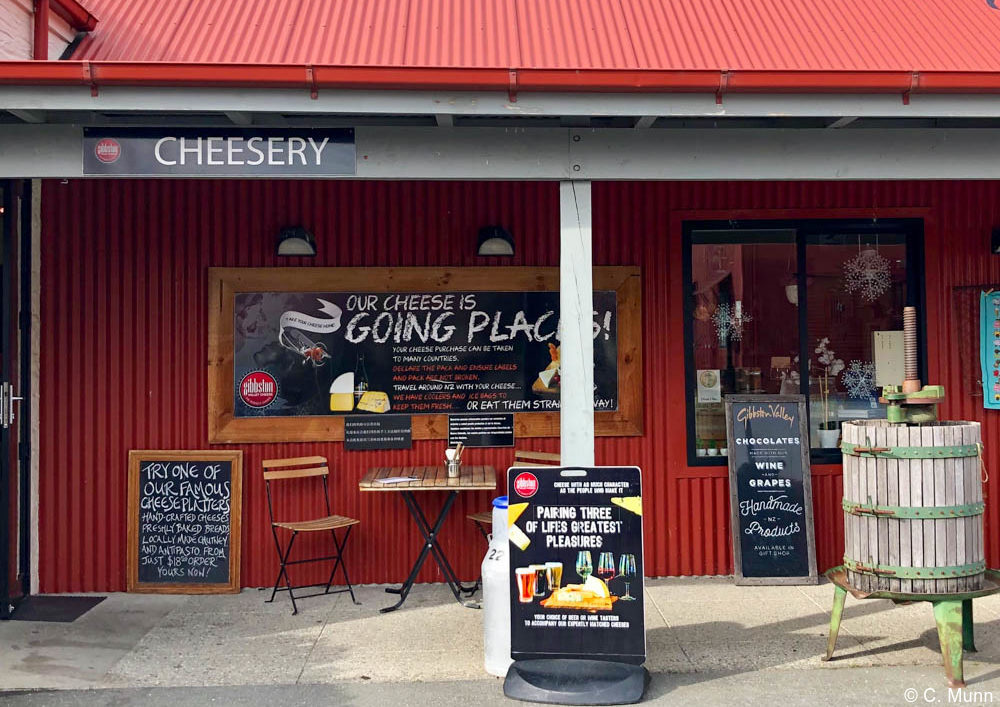 …stopped at foodie gems in the countryside…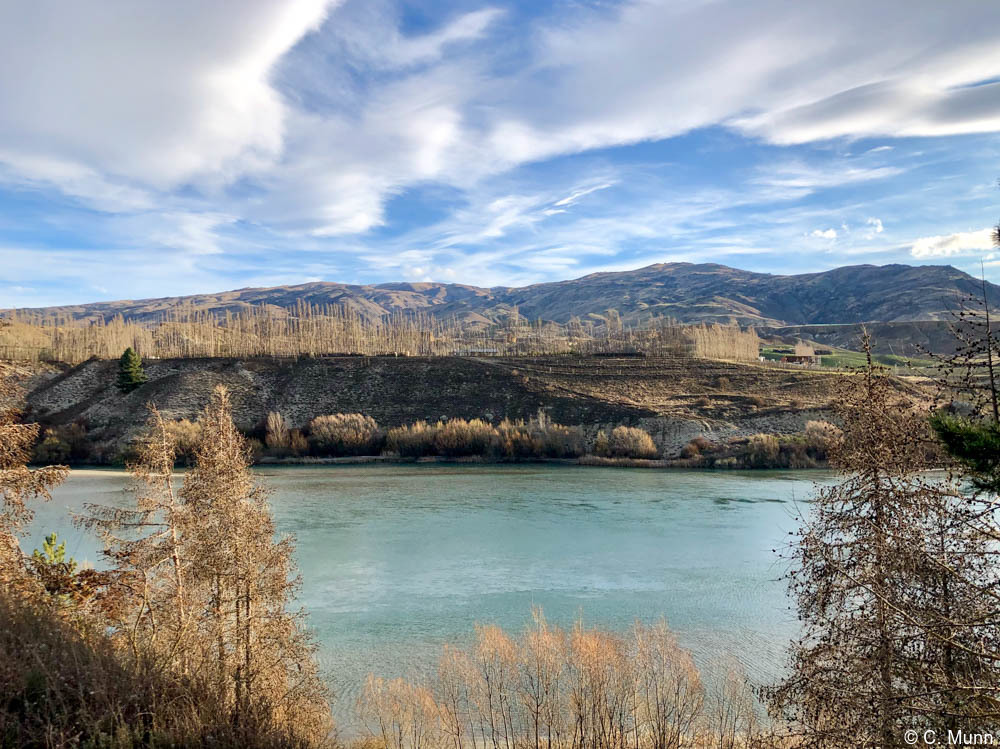 …went for scenic walks in the breathtaking landscapes…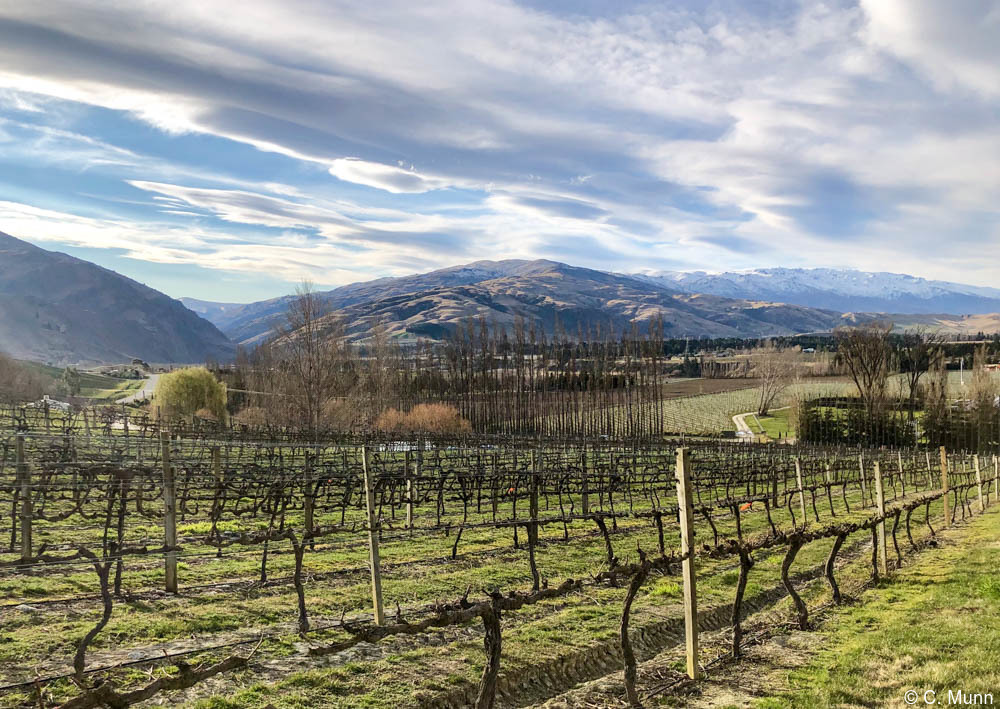 …and visited iconic wineries in Central Otago, one of New Zealand's top wine regions, especially for Pinot Noir. A number of outstanding vineyards and wineries are clustered around the small town of Bannockburn.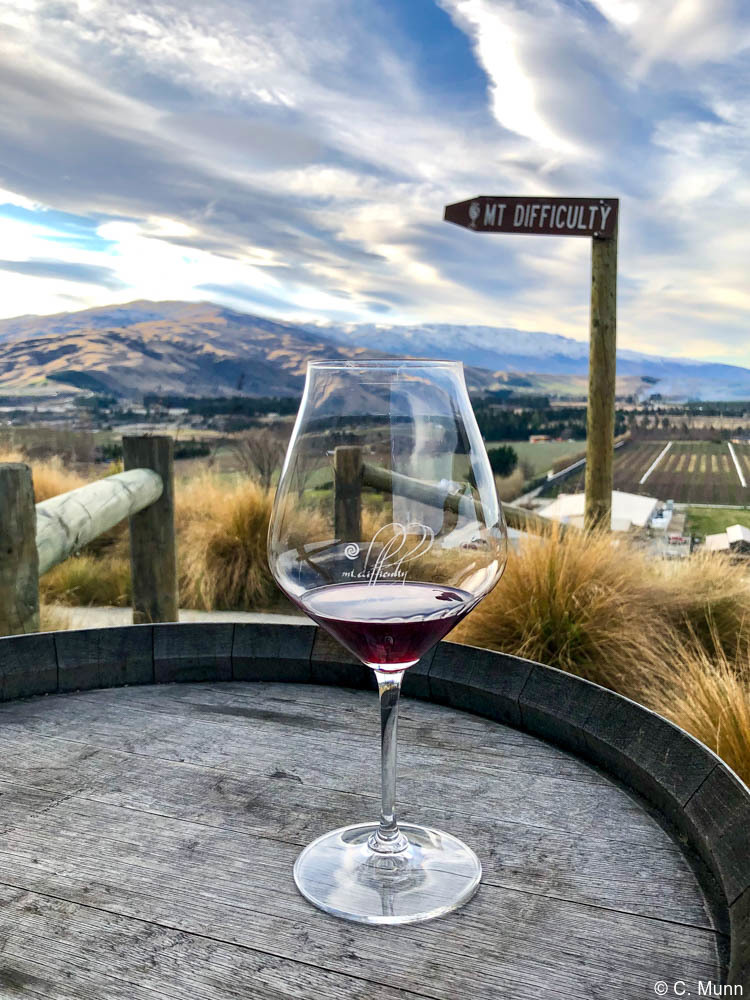 I was especially excited to visit the Mt. Difficulty winery, which produces one of my favorite Pinot Noirs. We stopped by the cellar door (tasting room) for a tasting, which was a highlight of the excursion. The superb wine, accompanying cheese board and dramatic setting were perfection!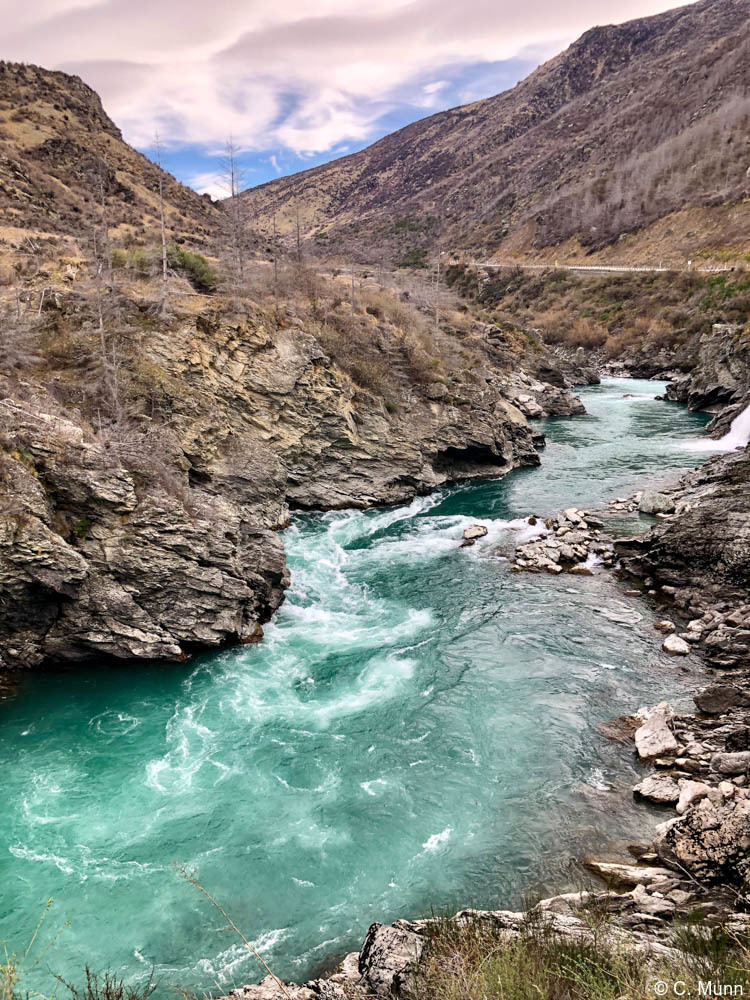 One of their Pinot Noirs, Roaring Meg, is named after a stream in nearby Kawarau Gorge.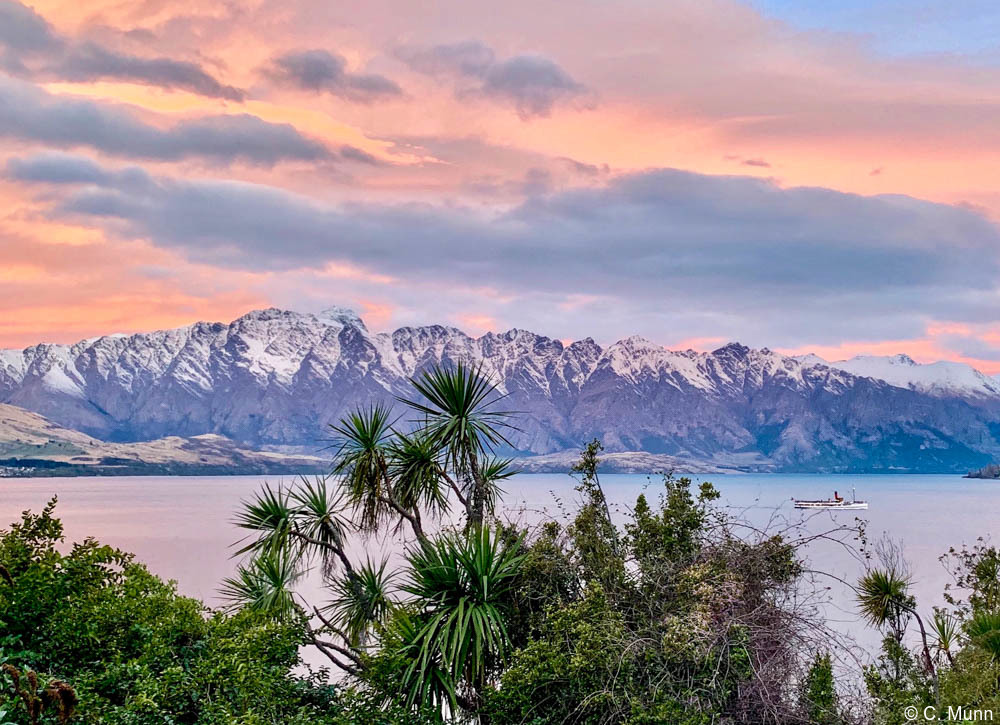 Aside from providing the famously beautiful backdrops to The Lord of the Rings films, the spectacular landscapes around Queenstown are a destination for active touring.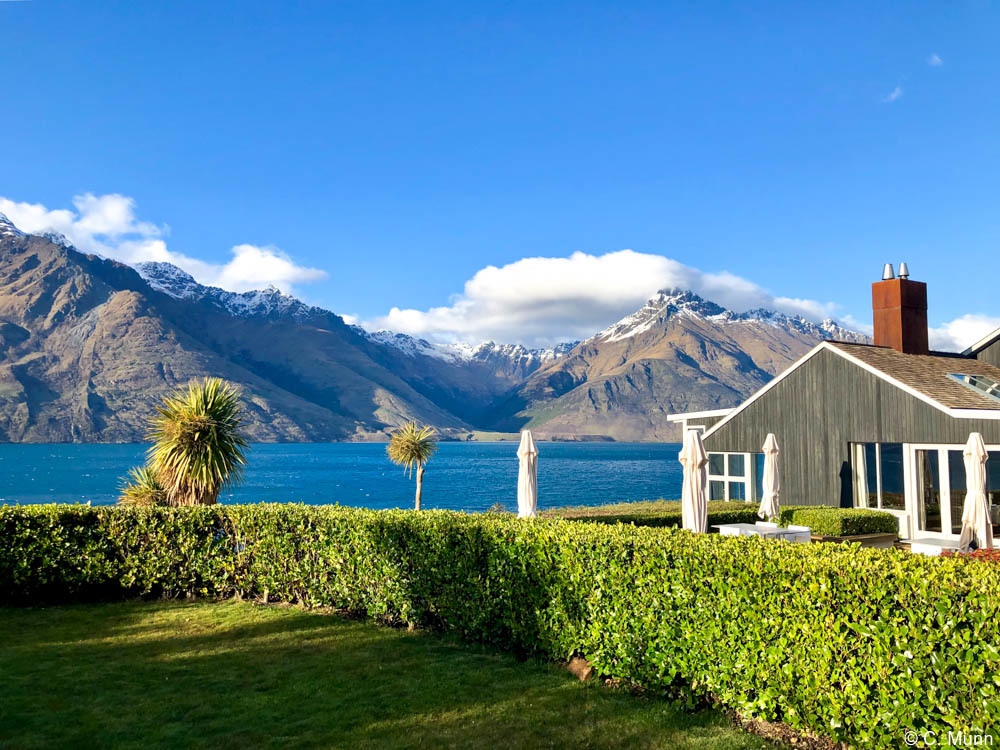 Artisans of Leisure arranges hiking, biking, horseback riding, fishing, golfing and, for adventurous travelers, bungee jumping and skydiving.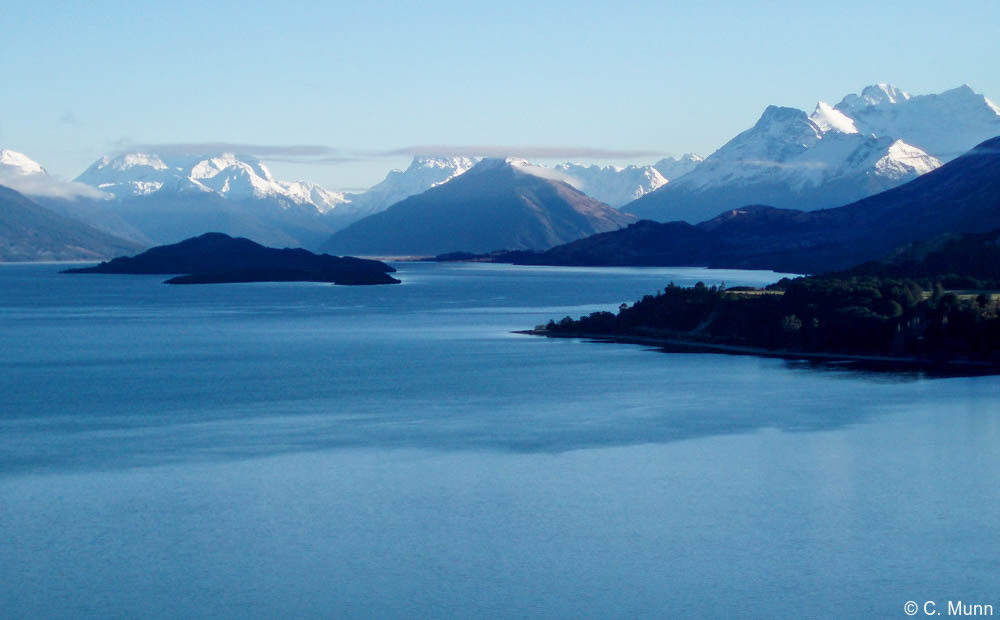 We preferred to focus on hiking, horseback riding and relaxing with a glass of wine while taking in the view.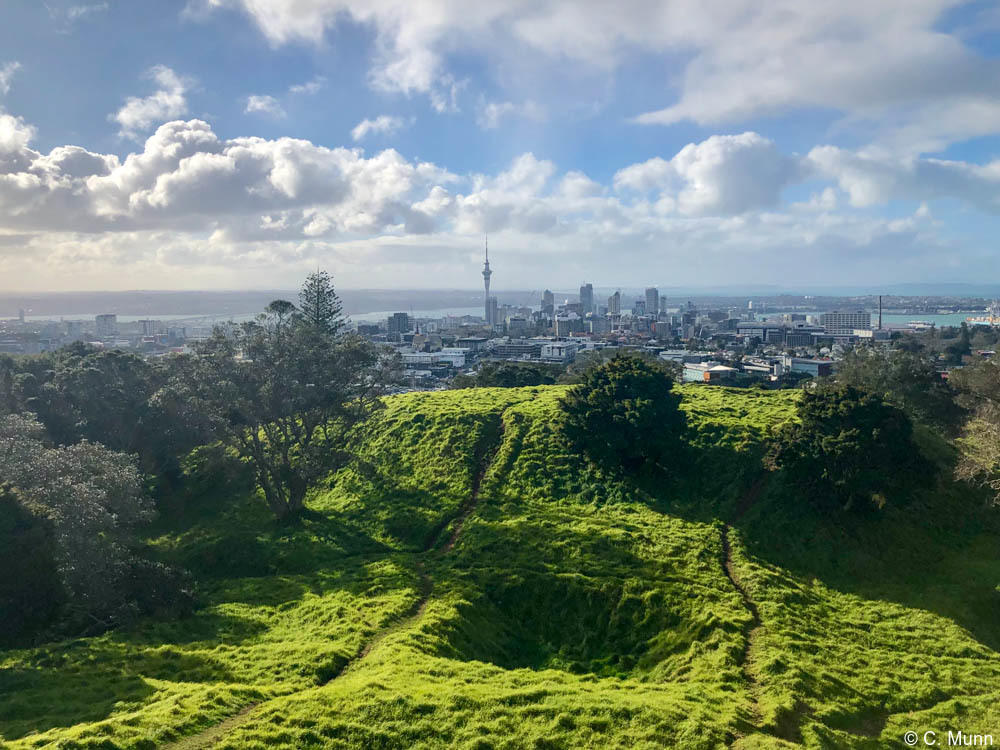 We also spent time in Auckland, New Zealand's largest city. Built on a volcanic field overlooking the Hauraki Gulf, Auckland has a varied cityscape with a modern city center and historic neighborhoods spread across dormant cones and calderas.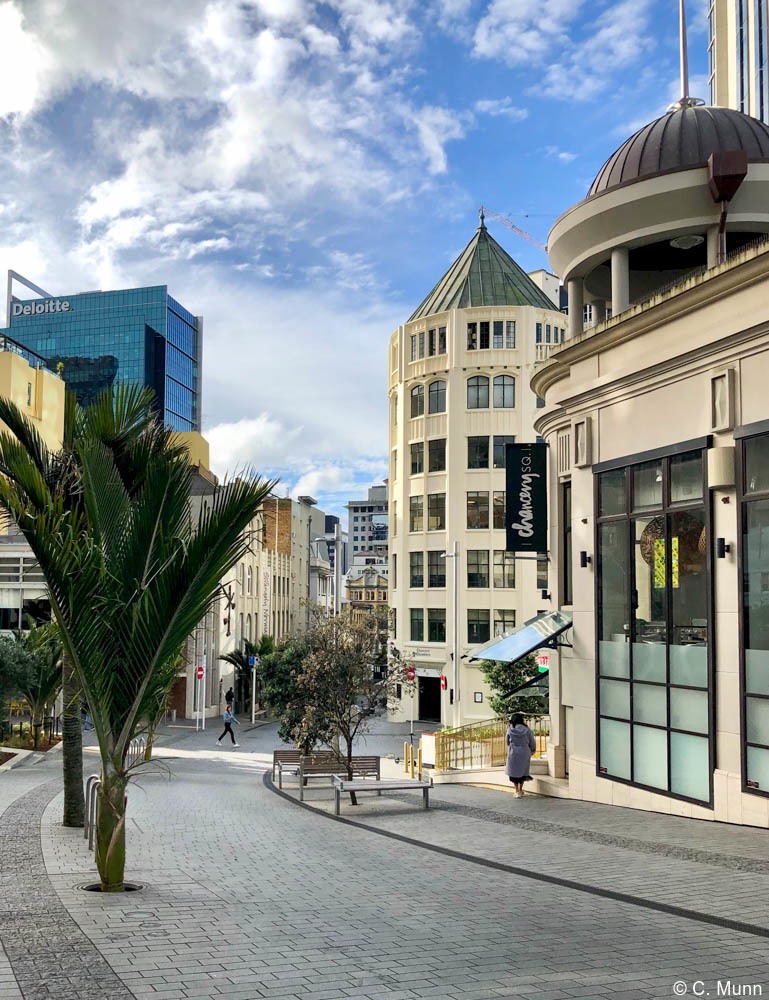 I used to live here and am convinced it's one of New Zealand's most overlooked destinations.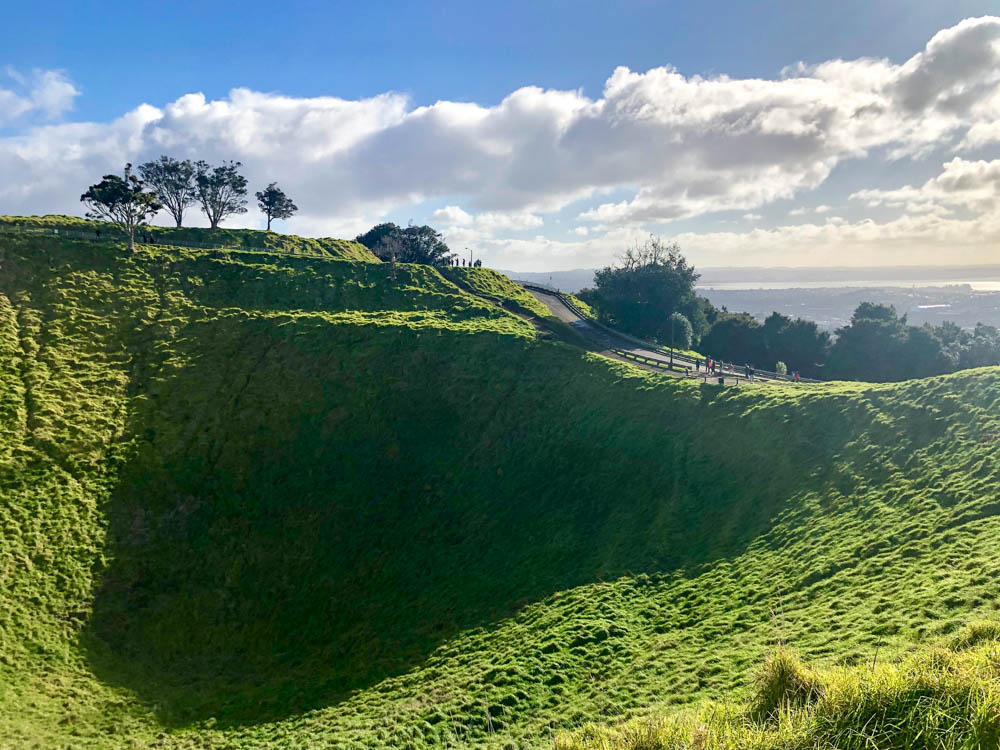 We always enjoy strolling around neighborhoods like Mount Eden, a beautiful residential area of Victorian villas, charming boutiques and excellent cafes that's dominated by Auckland's highest volcanic cone.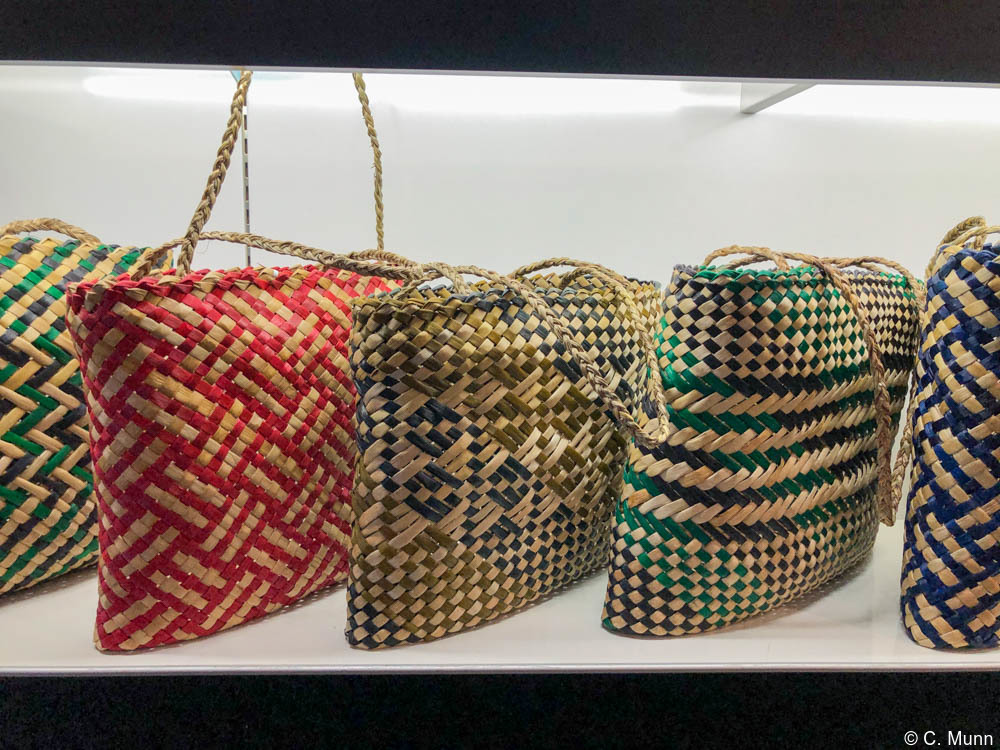 Auckland also has a vibrant downtown and Central Business District…
…with great restaurants, shops and museums.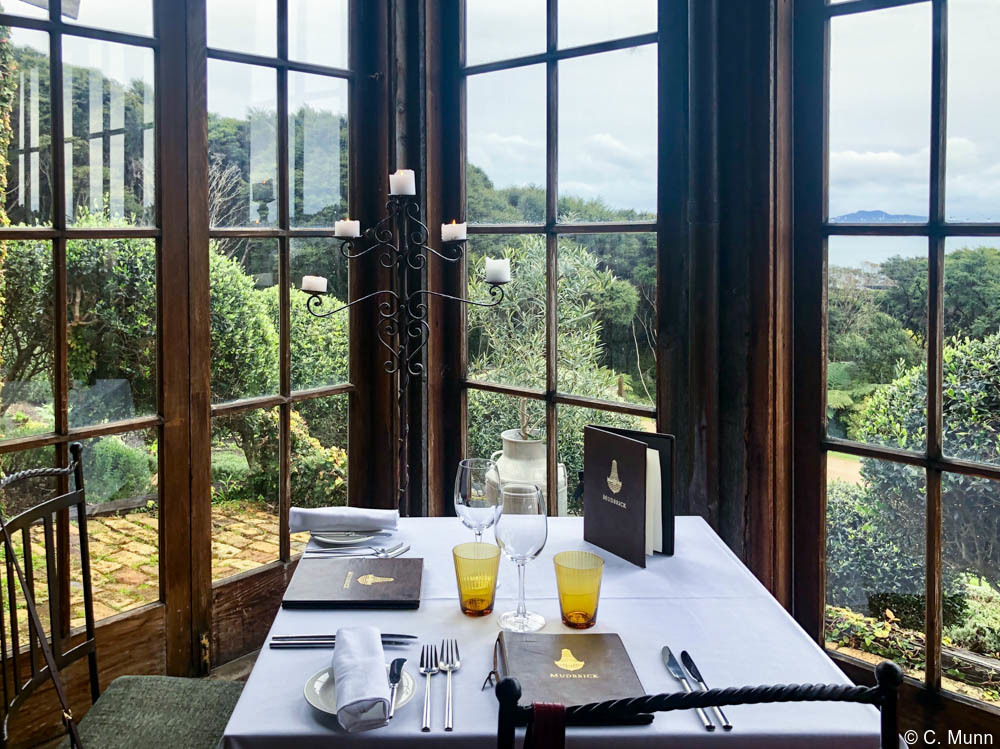 We love spending time in the wonderful countryside of the greater Auckland region.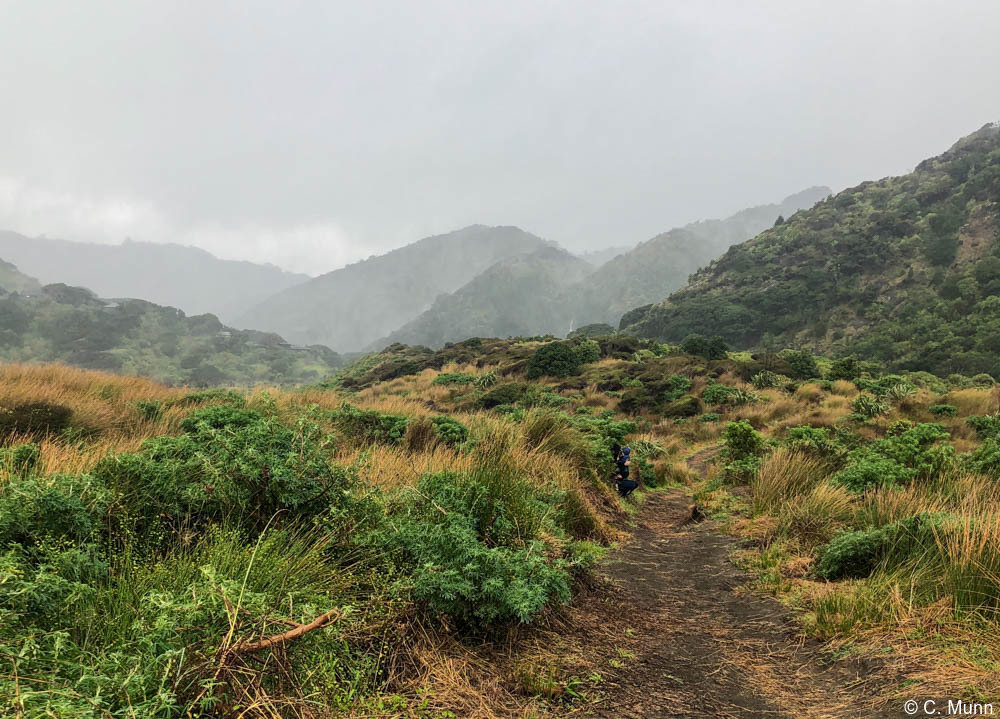 A bush walk is a great way to experience the real New Zealand…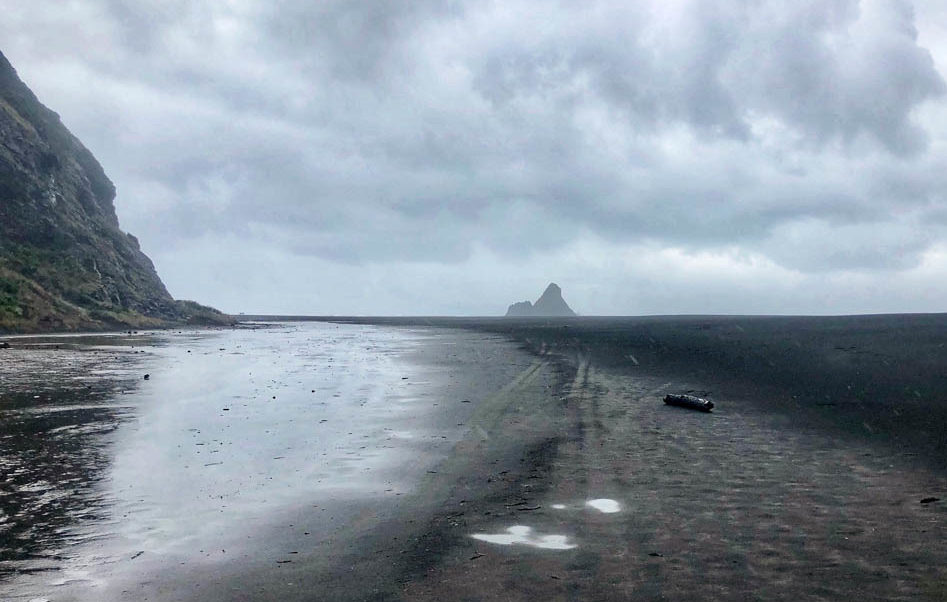 …as is spending time on the dramatic black sand beaches that featured in the 1993 film The Piano.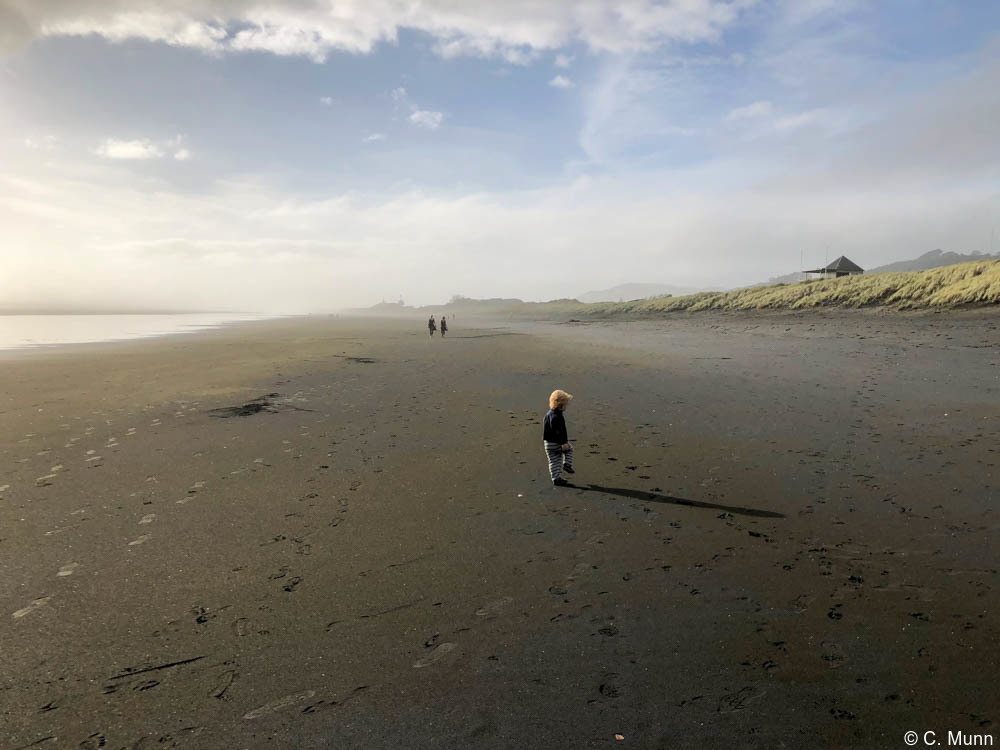 On this trip, our son had a wonderful time running on the open stretch of volcanic sand.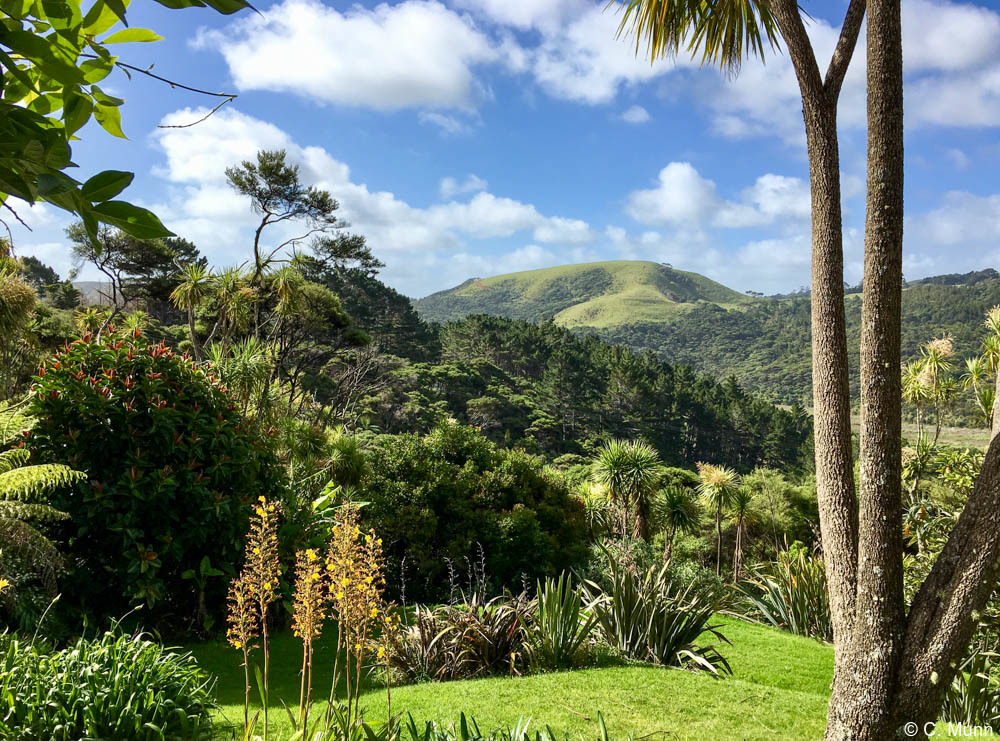 I always love visiting the dense native forest of the Waitakere Ranges, a slice of untouched New Zealand.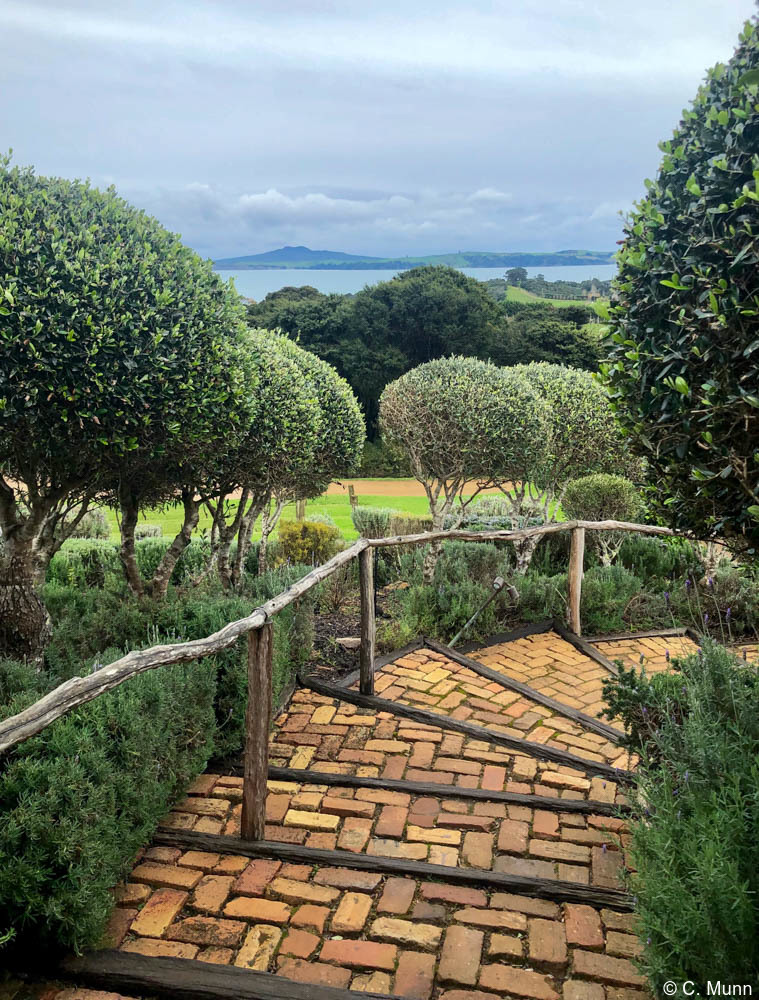 Another personal favorite is beautiful Waiheke Island, a celebrated food and wine destination that's a short ferry or helicopter ride from Auckland.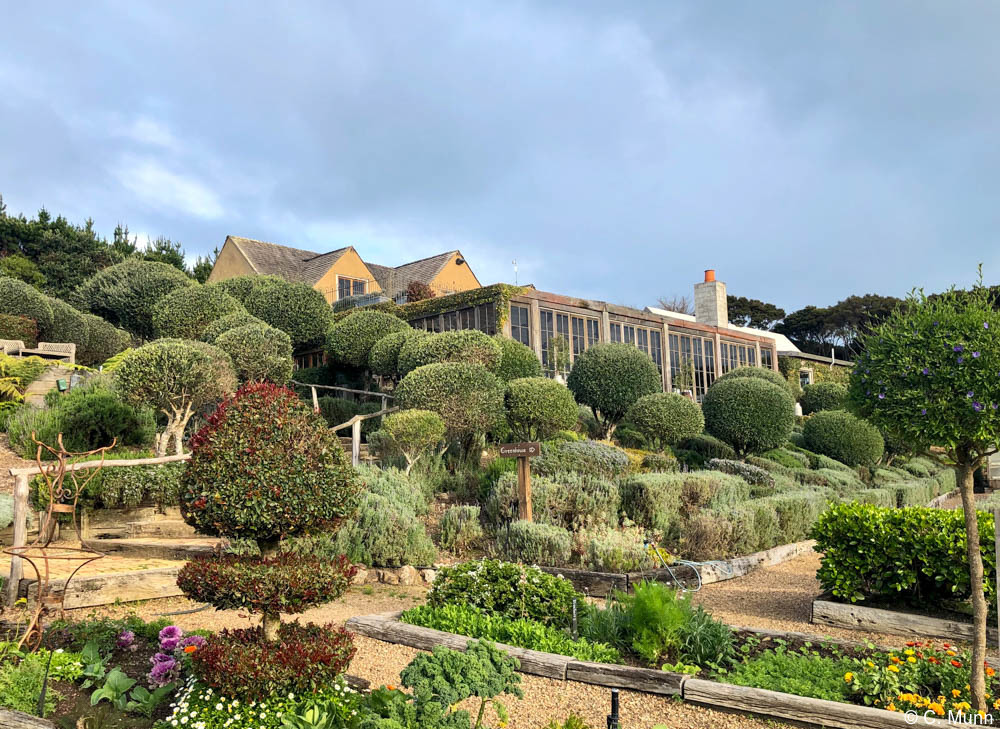 Waiheke Island has around 30 boutique wineries. My favorite has a romantic, upscale Mediterranean restaurant in picturesque gardens with sweeping views of Hauraki Gulf.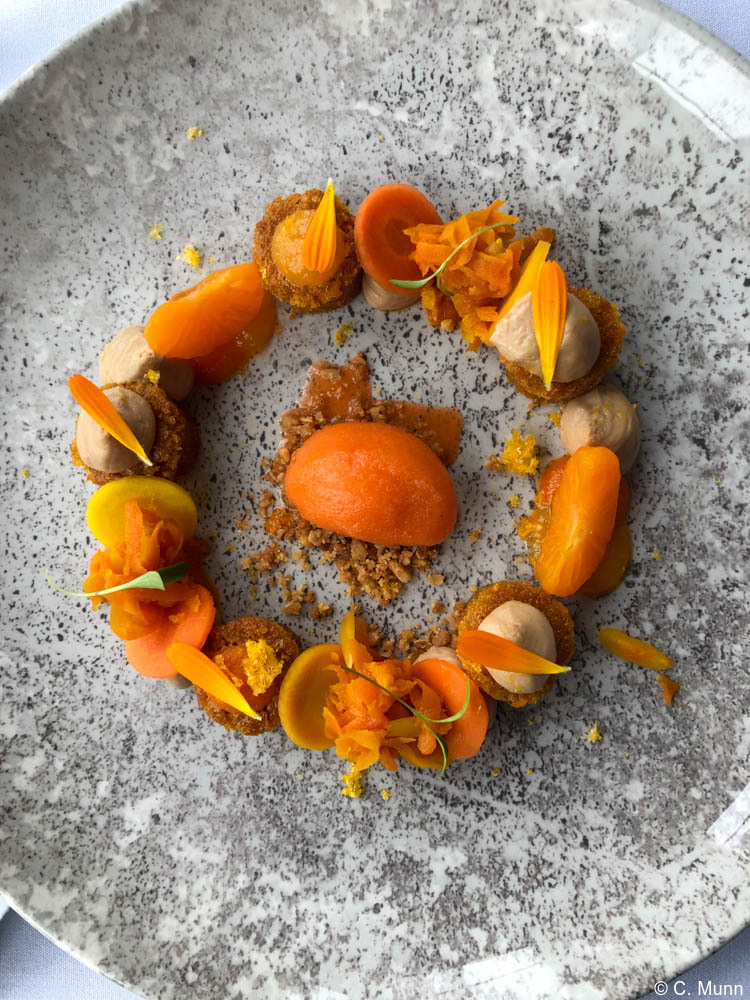 My husband and I always come here for lunch when we're in Auckland.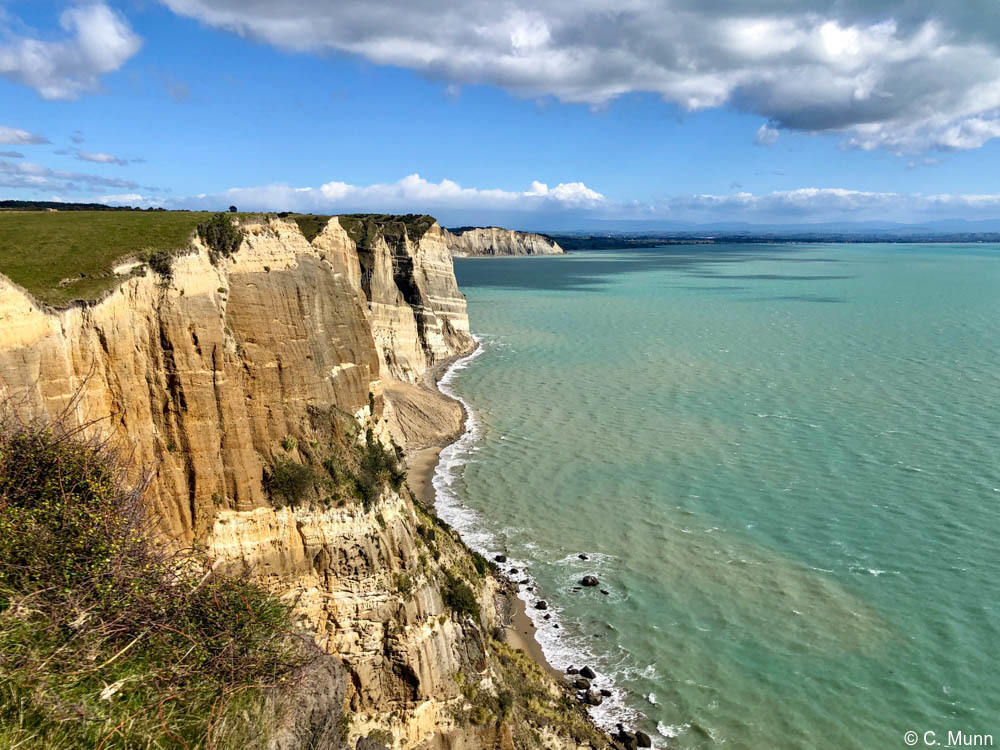 All Artisans of Leisure private New Zealand tours are designed by our in-house specialists, who have extensive firsthand knowledge of the country. The tours feature the best luxury lodges and scenic, cultural, active and culinary touring with expert guides.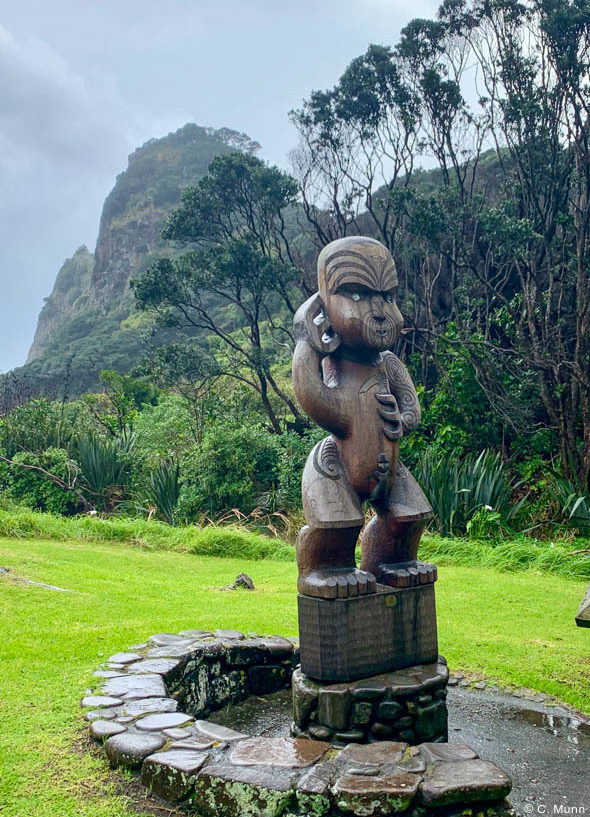 New Zealand also combines well with Australia.
Contact one of our travel specialists to begin planning a luxurious private tour of New Zealand.
Destinations: New Zealand, South Pacific
Tags: Arrowtown, Auckland, Central Otago, crafts tours, food and wine tours, gannet colony, golf, Hawke's Bay, Hobbiton, Lord of the Rings tours, luxury lodges, luxury New Zealand tours, Maori, Maori culture, Matakauri Lodge, Milford Sound, Napier, New Zealand, New Zealand active tours, New Zealand family tours, New Zealand wine tours, private New Zealand tours, Queenstown, Rotorua, The Lord of the Rings, Waiheke Island, Waitakere Ranges, wineries