February 13, 2017
Interview: An Incredible Around-the-World Tour
Artisans of Leisure travel specialist, Abbey Chase, recently spent a year traveling around the world—in style.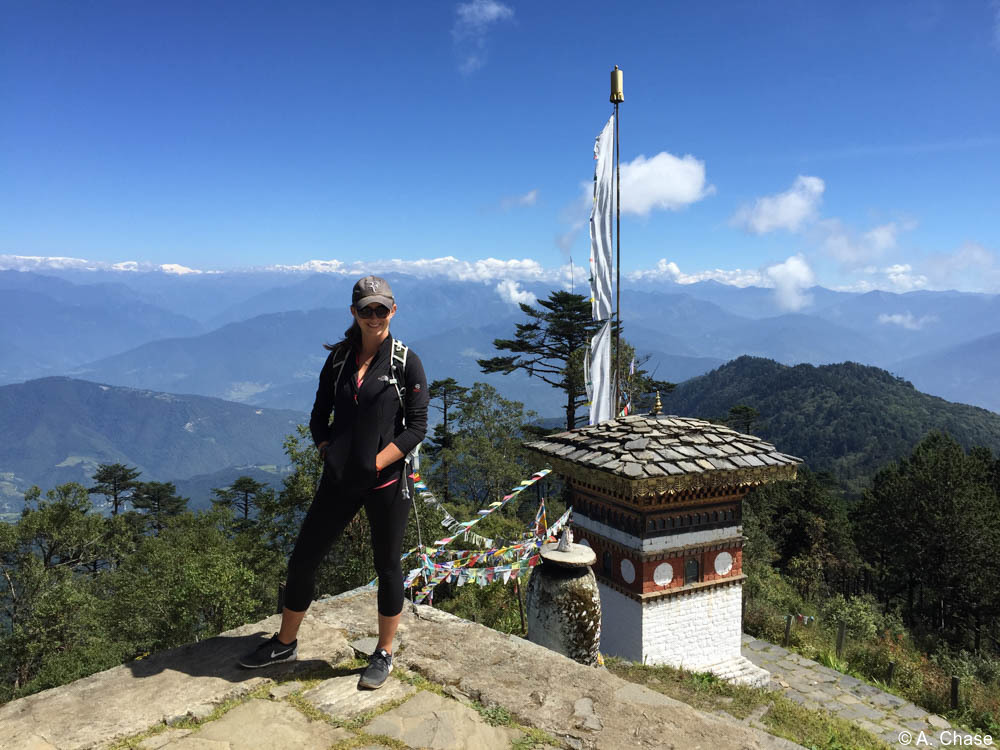 Some of the highlights of her incredible tour included visiting more than 80 UNESCO World Heritage Sites, a sunrise hot air balloon ride over Bagan, a helicopter tour of Siem Reap, a private tea ceremony in Kyoto, a river cruise down the Li River in China, archery lessons in Bhutan, shopping excursions in Istanbul's Grand Bazaar and the medinas in Morocco, tango lessons in Buenos Aires, a two-week safari in southern Africa, a five-month road trip through Europe, trekking on five continents, tickets to the Wimbledon quarterfinals, food and wine tours in Italy, and much more.
We hope you enjoy this interview with Abbey and learning more about her favorite locations, luxury hotels and travel experiences during her incredible around-the-world tour.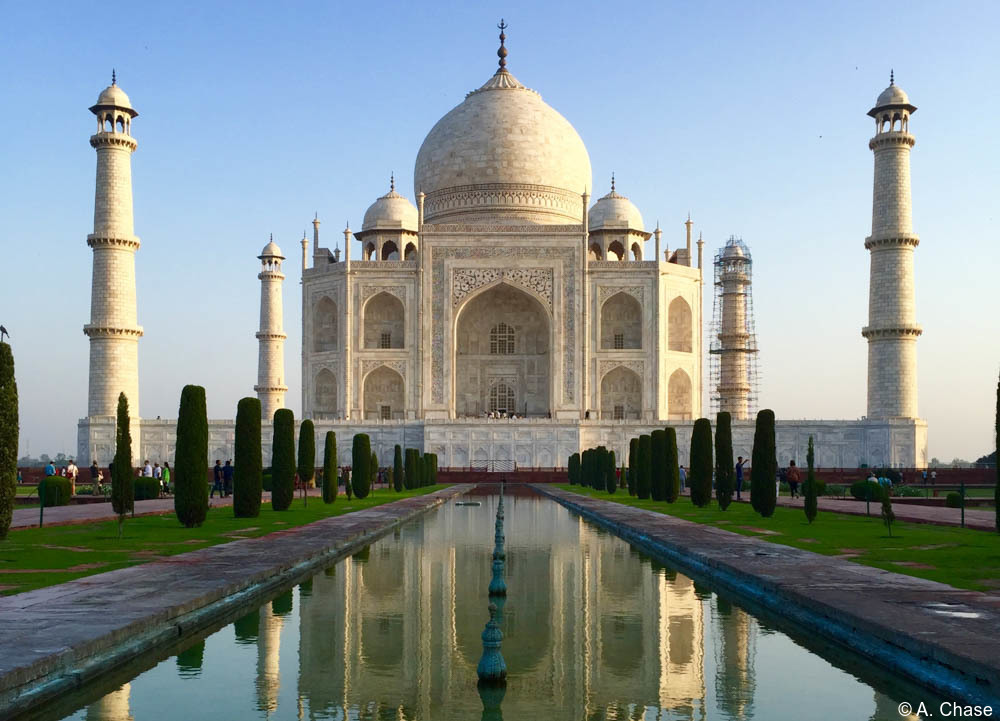 Q. What inspired the tour?
I was lucky to have traveled pretty extensively growing up, but I spent several months interning at Fodor's Travel reading about places I hadn't been and I began to wonder when anyone has the time to see so much of the world. It was one of those "the more you see, the more you realize you haven't seen" moments. I was entering my senior year of college at the time and thought that if I didn't do it now, I wouldn't get another chance probably until retirement. I got on a plane to Tokyo six weeks after I graduated and hit 44 countries over the next year.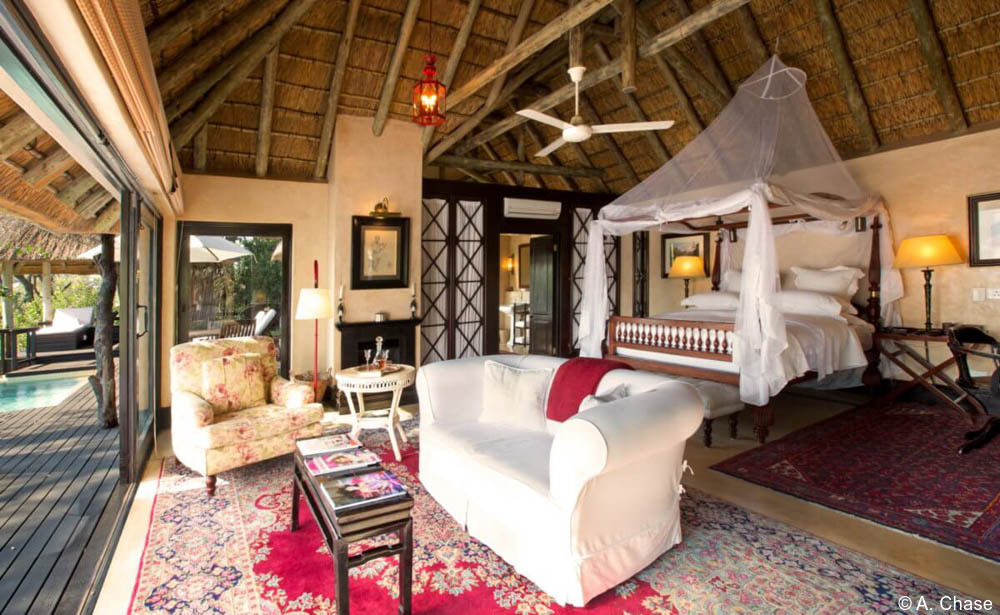 Q. How did you narrow down where to go?
A year sounds like a long time, but when you try to take on the whole world in that time frame, there are so many places that aren't going to make the cut. The short answer is I picked places based purely on my own interests, be it in something cultural or natural about a particular country, and based on convenience. I would never suggest quantity over quality when planning a trip but I wanted to see as many different kinds of destinations as possible, so some places just didn't make sense geographically based on my itinerary—Iceland, for example.
I started in Asia in August and did a broad sweeping overview of much of the continent—Japan, South Korea, China, India, Bhutan, Thailand, Myanmar, Indonesia, Laos, Cambodia and Singapore. I'd traveled very little in Asia prior to this trip so I wanted to see all the main highlights.
Next, in an effort to avoid winter in the Northern Hemisphere, I did some major puddle jumping in the Southern Hemisphere, starting in Argentina and Chile, then over to Australia and New Zealand, and finally onto South Africa, Namibia, Botswana, Zimbabwe and Tanzania. This was a pretty active part of my trip. I did a lot of hiking in Patagonia and in Australia and New Zealand, and of course Africa was all about the wildlife.
By this time, it was March and I spent a month visiting Jordan, Turkey and Morocco. The final leg of my trip was a big road trip in Europe. I'd already spent a fair amount of time in Europe and the UK visiting a lot of the main urban sights on earlier trips, so I wanted to have a car so I could explore the smaller towns and countryside. I picked up a car in Paris in early April and hit several regions in France, Italy, Slovenia, Croatia, Austria, Switzerland, Luxembourg, Germany, the Netherlands, Belgium, Spain and Portugal. I headed over to London in July and spent another two months road tripping around the UK and Ireland. After a very rainy spring in Europe, I lucked into two weeks of almost uninterrupted sunshine in Ireland in late August.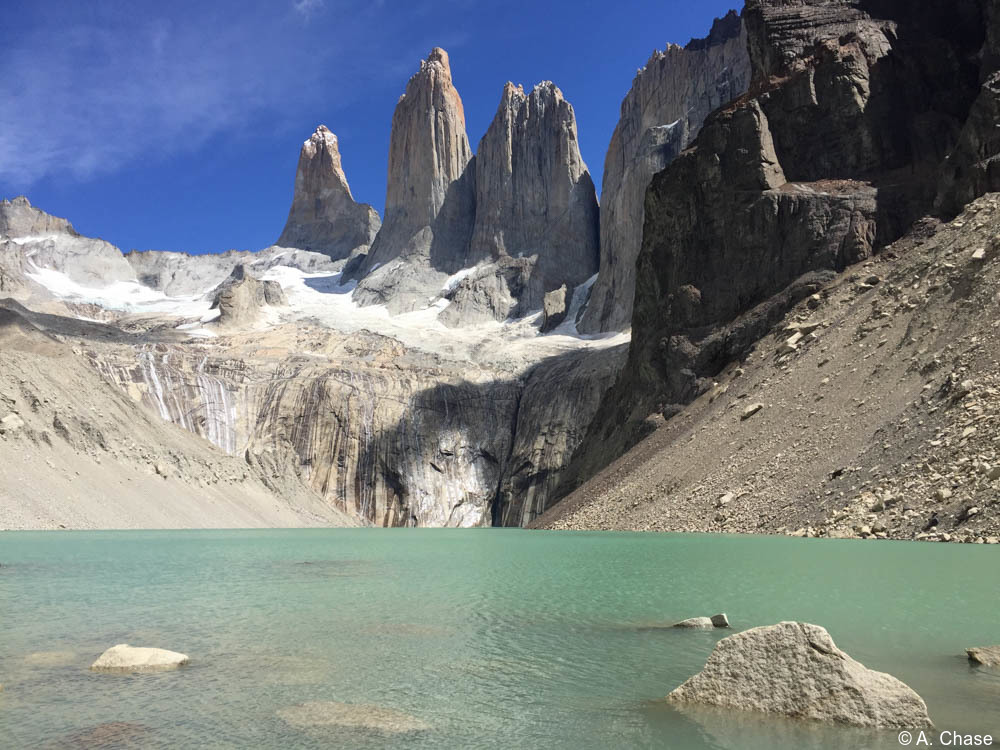 Q. What were some of your favorite hotels?
For sheer wow factor, the Eolo in Patagonia and Uma Punakha in Bhutan immediately come to mind. Both hotels are very understated and Aman-like in their minimalist aesthetic, so the natural surroundings take center stage. Patagonia is a place where the sublimity of nature is supposed to overwhelm you and the Eolo does a great job of highlighting its incredible setting. Similarly, I don't know that I've seen a better view from a hotel room than at the Uma Punakha. Royal Malewane in South Africa offers a completely different vibe, but is no less impressive. "Luxury safari camp" doesn't begin to describe the level of sophistication and service here.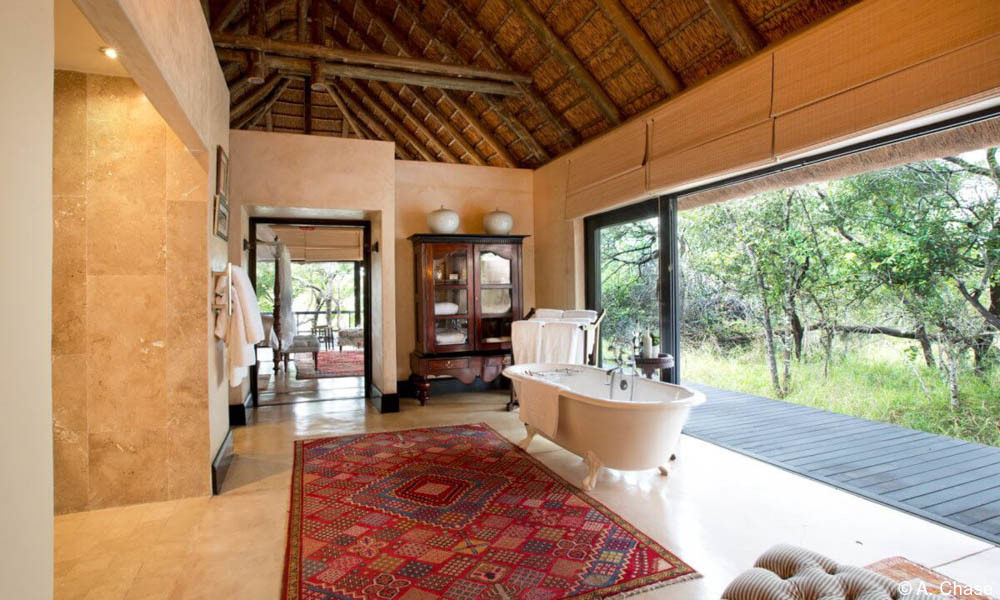 Q. Favorite meals?
Predictably, Italy comes in at the top of my list. Everything from a rustic lunch in Emilia-Romagna to an eight-course dinner at Il Pagliaccio, a two Michelin star restaurant in Rome, was fantastic. Early on in my trip, I did a street food tour in Shanghai that was so good it completely changed my view of the city. The most surprising meal had to be a lunch I had in Jordan. On the way back to Amman from Petra, my guide took me to the only "restaurant" (a gas station) on the side of the road where I had one of the best meals of my trip. A woman who worked there had sautéed some chicken with various spices, vegetables and almonds, and served it in a clay dish with a chewy pita-like bread that lined the bowl. It was so simple and delicious, and so utterly unexpected.
Q. Are there specific places that were particularly memorable? Places you want to return to?
India is the country where I spent a lot of time and still feel like I have so much left to see. I didn't make it to Ranthambore National Park, so I would love to go back and see that, as well as the southern part of India.
Patagonia and the Isle of Skye both stick out as two of my favorite places. Having grown up in the Rockies, I'm not easily impressed by mountain landscapes but I was blown away by Torres del Paine National Park in Chile and by the dramatic scenery in Skye. Bhutan would fit that bill as well.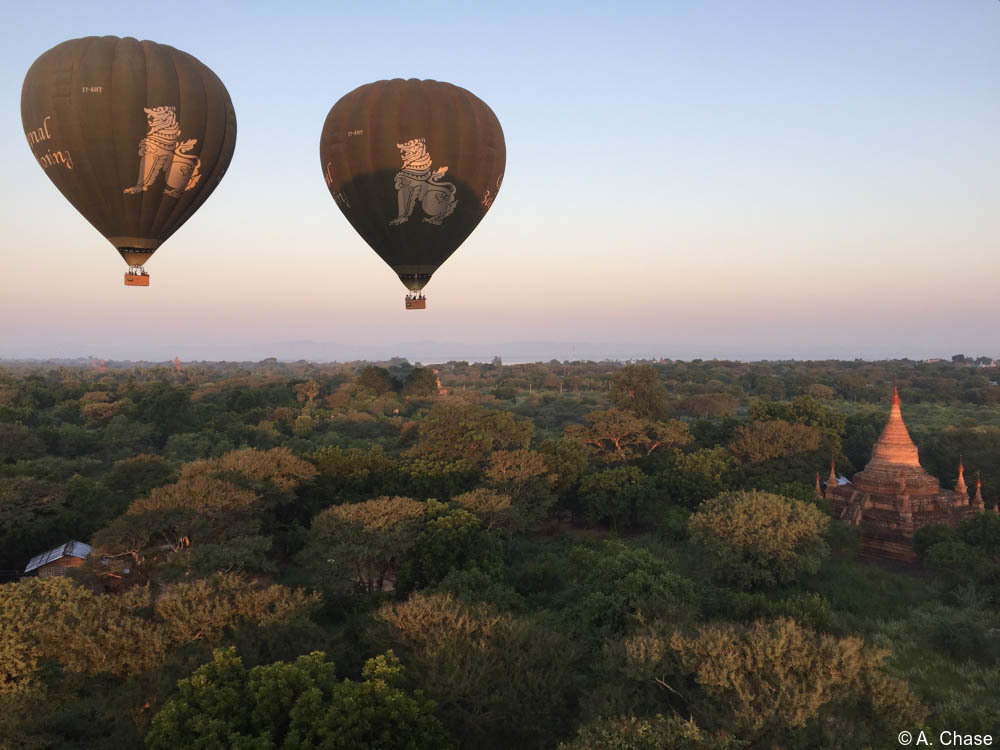 Myanmar was a standout in Southeast Asia for me and the sunrise balloon ride over Bagan was absolutely incredible. Inle Lake is another interesting area there.
On a completely different note, I cannot say enough good things about the Netherlands. Incredibly friendly people, interesting cultural sights and beautiful countryside. Ireland is another of my favorites. It's impossible to go to Ireland and not have a great time and meet loads of interesting people. Slovenia is also an overlooked and underrated destination.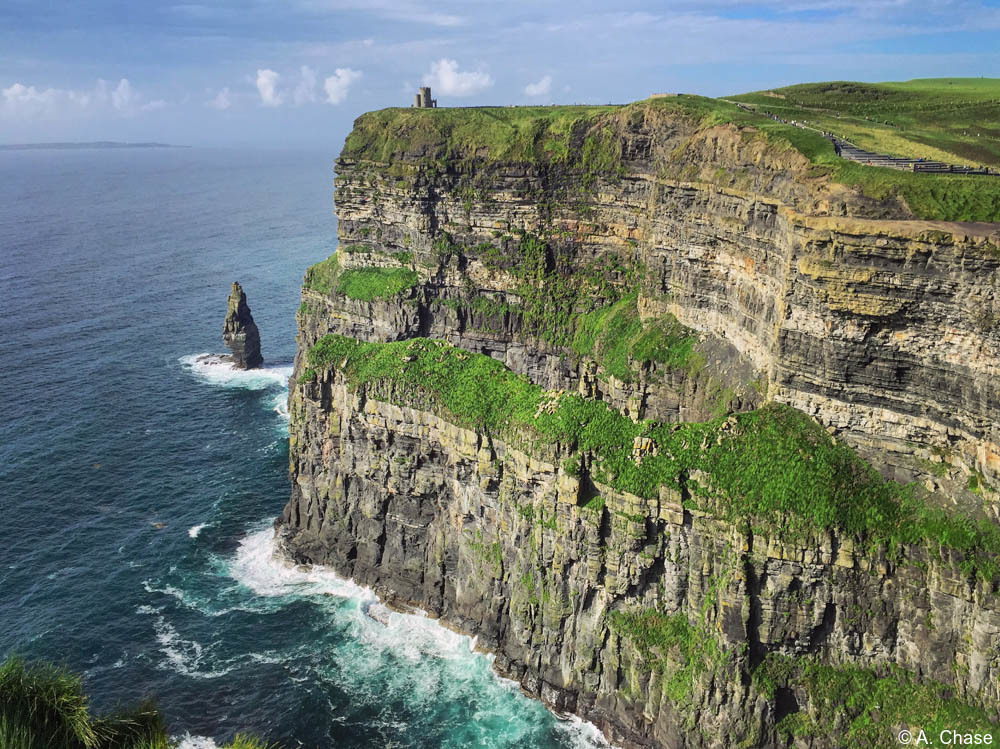 Finally, I'm such a safari nut that I'd go back to South Africa and Botswana in an instant.
Q. Tell us about some of your favorite shopping purchases
Of everywhere I went, India, Turkey and Morocco put the biggest dent in my bank account, and the quality of craftsmanship in all three of those countries is on another level. The Indians in particular take incredible pride in their handicrafts, and for good reason. I bought a rug in Delhi that will certainly outlive me. In Morocco, I picked up two antique oil lamps that are my favorite pieces in my whole apartment. In Turkey, the shopping is as much about the experience as about the purchases themselves. There's nothing quite like the Grand Bazaar in Istanbul and I picked up some beautiful pottery in Cappadocia.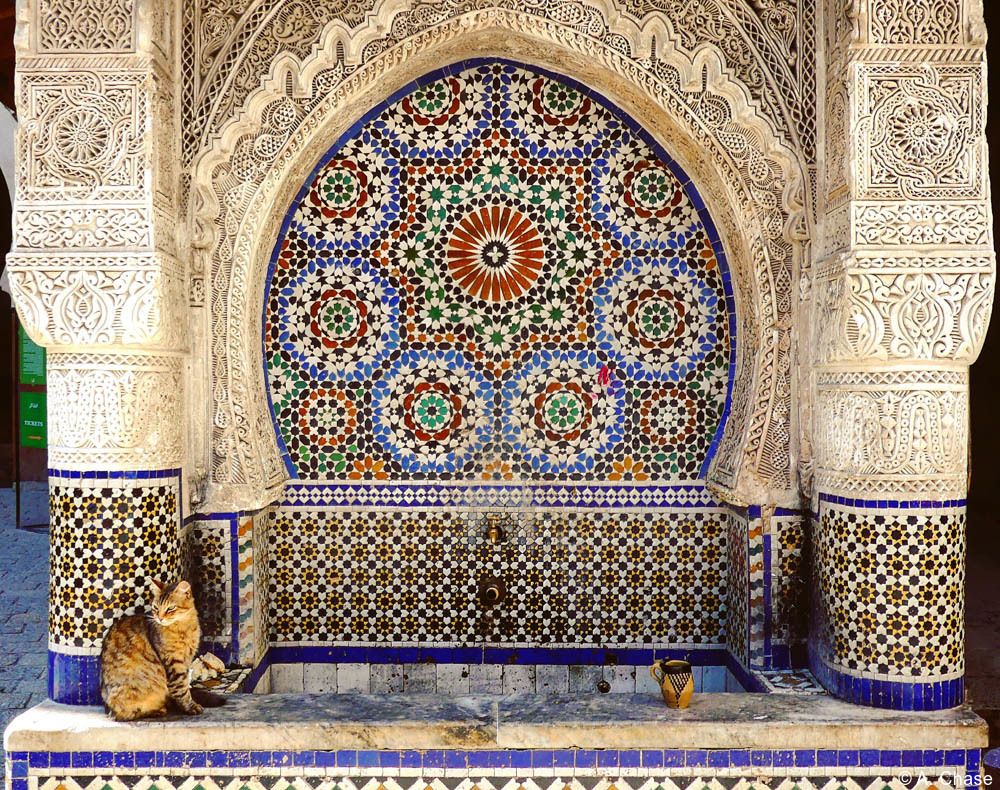 Q. Is there something that you made a point of doing in each place?
I thought about this kind of thing when I started out but as much as I found uncanny similarities between wildly different places all over the world, I never found one single through line for the whole trip. I enjoy learning about local cuisine so I did make a point of sampling native dishes or doing a food tour or exploring markets everywhere I went.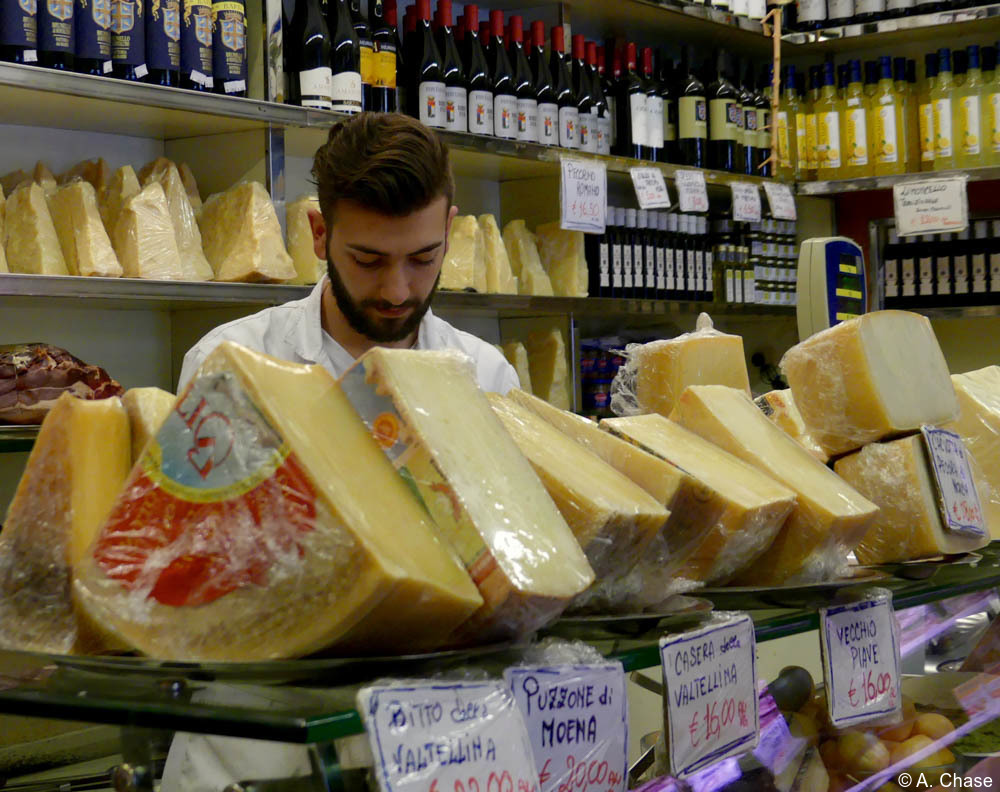 Q. Did you experience any special events over the course of the year?
I was in Kyoto for Daimonji, which is a celebration of one's ancestors. Five Japanese and Chinese characters are illuminated with giant bonfires on the hillsides surrounding the city, said to guide the spirits of the dead to heaven. There were also several interesting ceremonies happening at the various temples around the city that day and it was great to see the locals dressed up in their kimonos.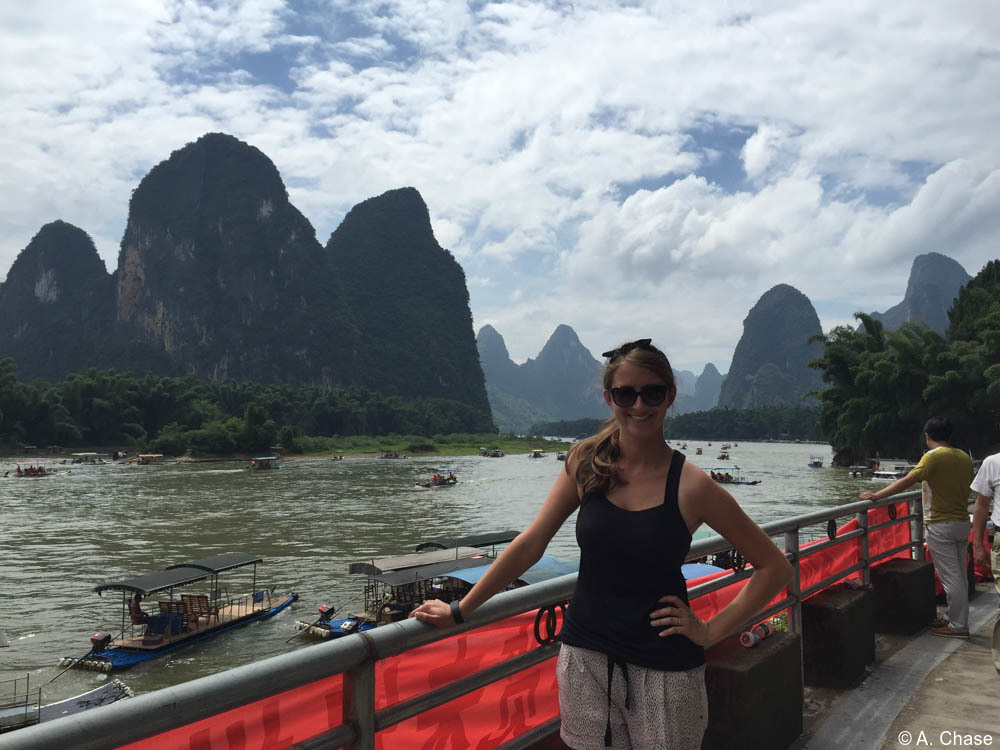 By complete accident, I happened upon an amazing music festival in Scotland. After months of never missing a detail, I forgot to book a place for myself to stay one night in Scotland in July, which is not a place you want to be in summer without a booking. I ended up in a tiny village called Urquhart near Inverness in northern Scotland. The woman who owned the B&B I was staying at told me about Speyfest happening in a neighboring town. What at first looked like a completely forgettable music festival turned out to be a fantastic experience, with several well-known Scottish and Irish musicians performing.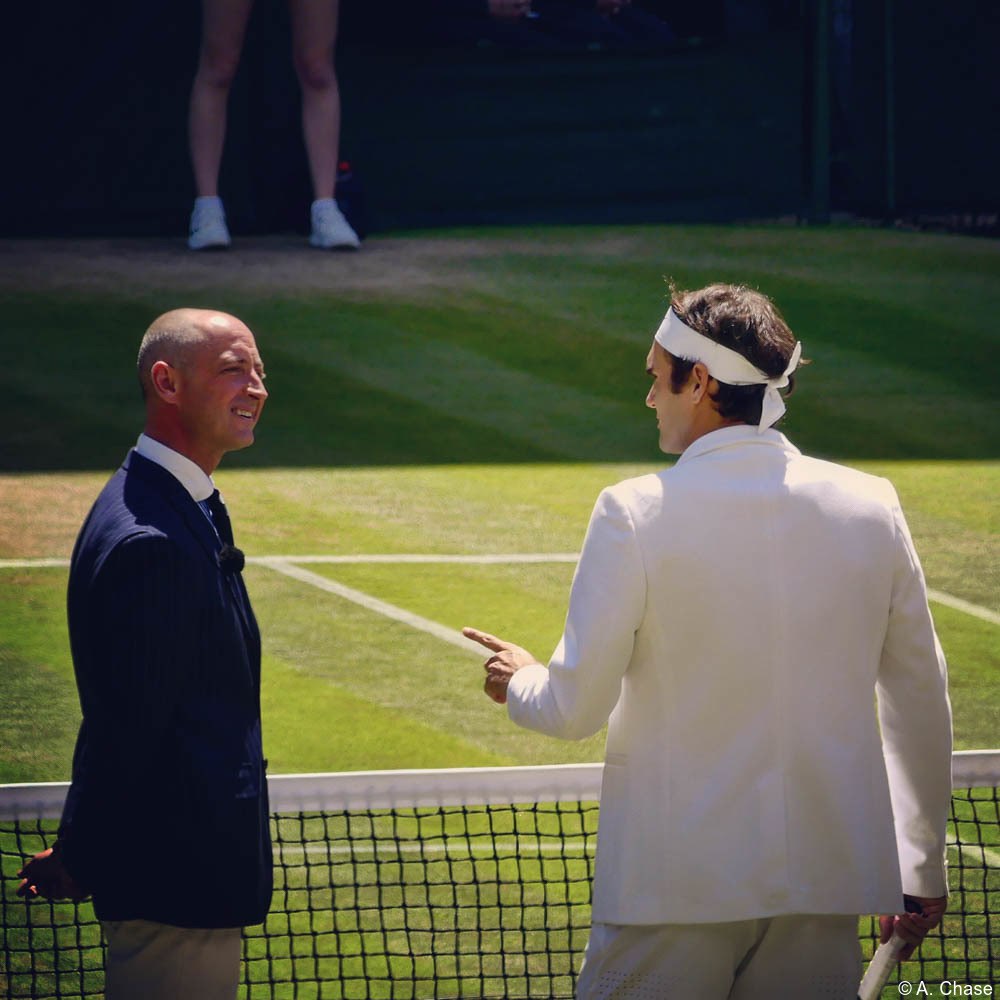 I'm also a huge tennis fan so I did a grand slam and went to all four major events—the Australian Open, the French Open, Wimbledon, and the US Open—in 2016.
Q. What were some of your favorite active experiences?
With a few exceptions, almost any destination can have an active element to it, but obviously some are ideal for being outdoors. Every time you turn around in Patagonia you're rewarded with a stunning view, and every hike I did there was memorable. Being able to walk on Perito Moreno Glacier was another highlight.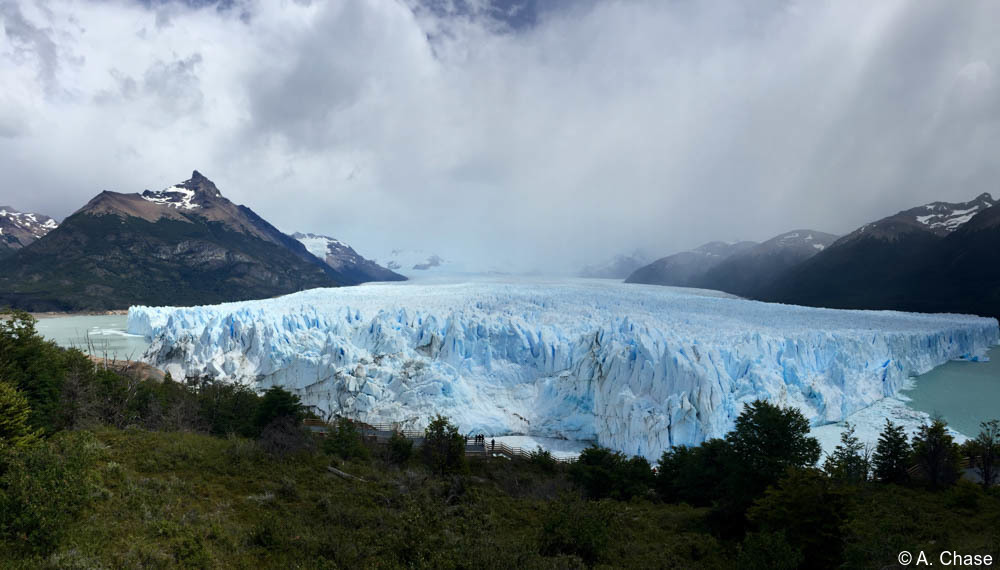 I really enjoyed Bhutan because the mountain culture is a crucial part of the Buddhist tradition there, so it was fascinating to learn about that and to stand in awe of the Himalayas at the same time.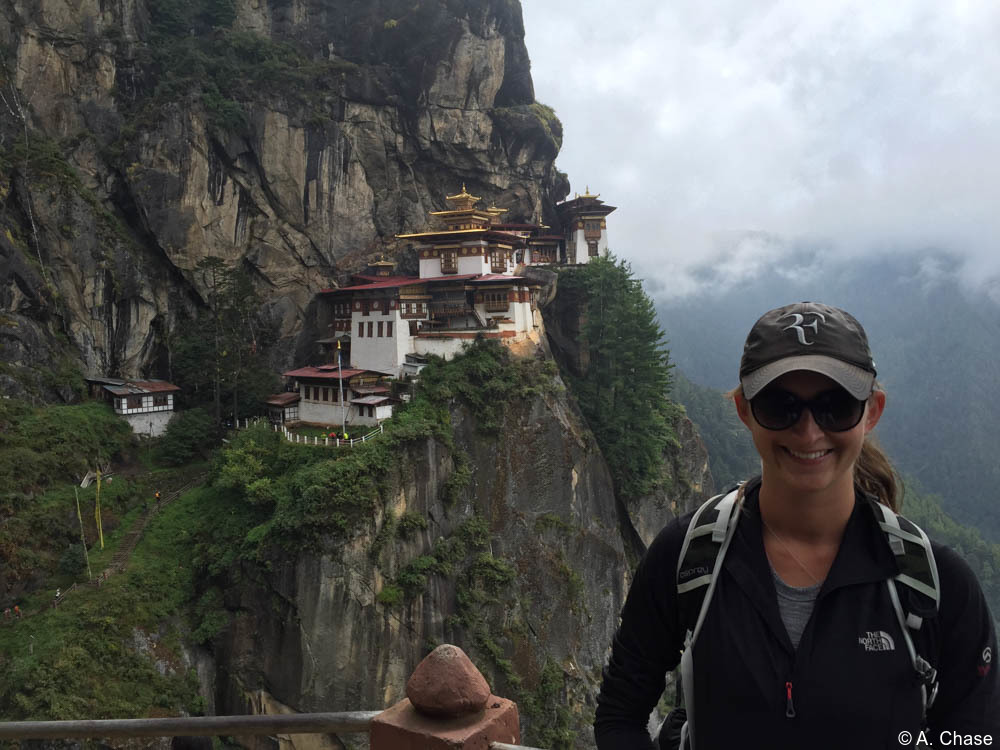 The whole Berner Oberland region in Switzerland and the area around Queenstown in New Zealand are two other great places for outdoor enthusiasts. Interlaken and Queenstown are hard to top for adrenaline junkies. Scotland and the Peak District in England are ideal for more casual walks.
Sometimes hikes are a good way to see a typical destination from another perspective. In Petra, I hiked into it from the north edge of the UNESCO-protected area (most people come in through the visitor's entrance in the south) and my guide led me to a rarely visited viewpoint looking down on the Treasury. It was the perfect way to see such an iconic place for the first time, and to do it without being a part of the crowd.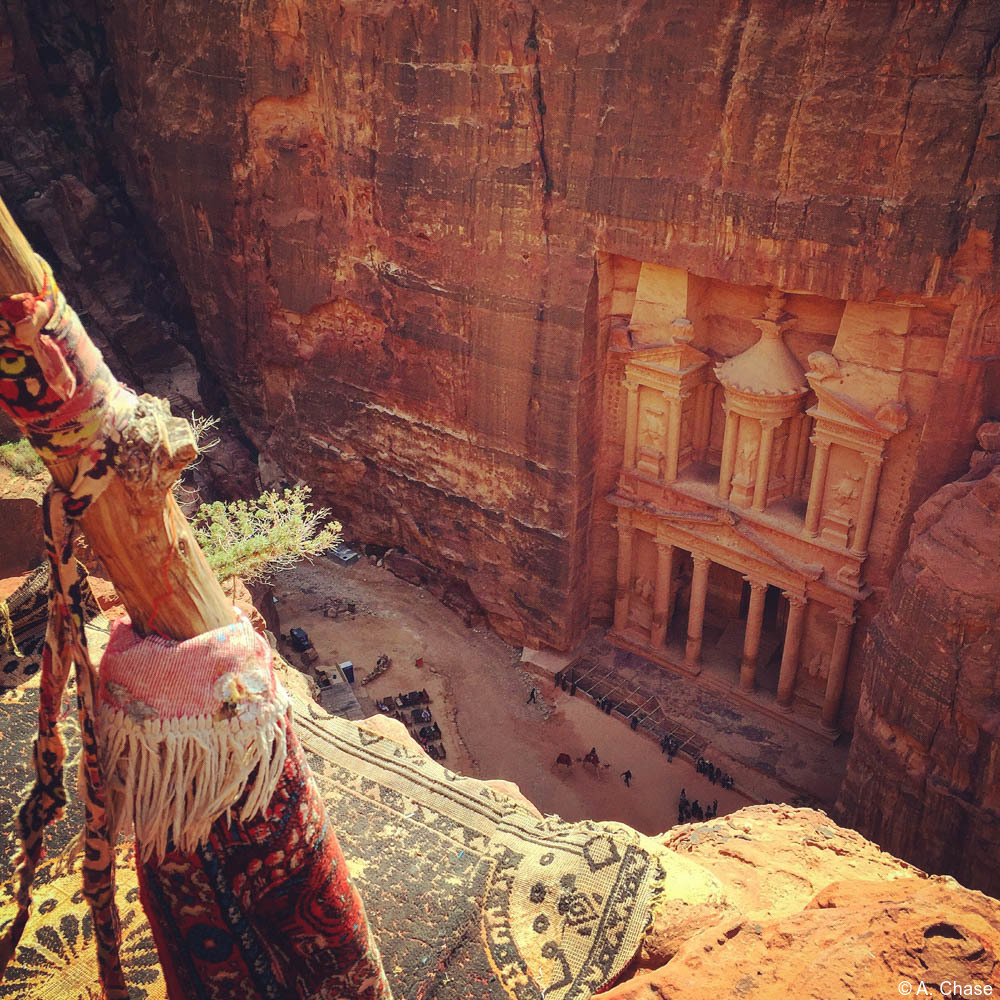 Q. What was the biggest surprise of your trip?
Almost every place I visited surprised me in at least some regard, in a good way. Jordan is a place where I didn't really know what to expect and was so impressed start to finish. I felt the same way about Botswana. And Bhutan. And Slovenia.
It sounds hokey but I'll never cease to be amazed by how friendly and welcoming the people were everywhere I went. Of all the interactions I had with people all over the world over the course of a year, I can count on one hand the number that were unpleasant. The lengths people went to to help me across language barriers was astonishingly selfless, and I will always be appreciative of that.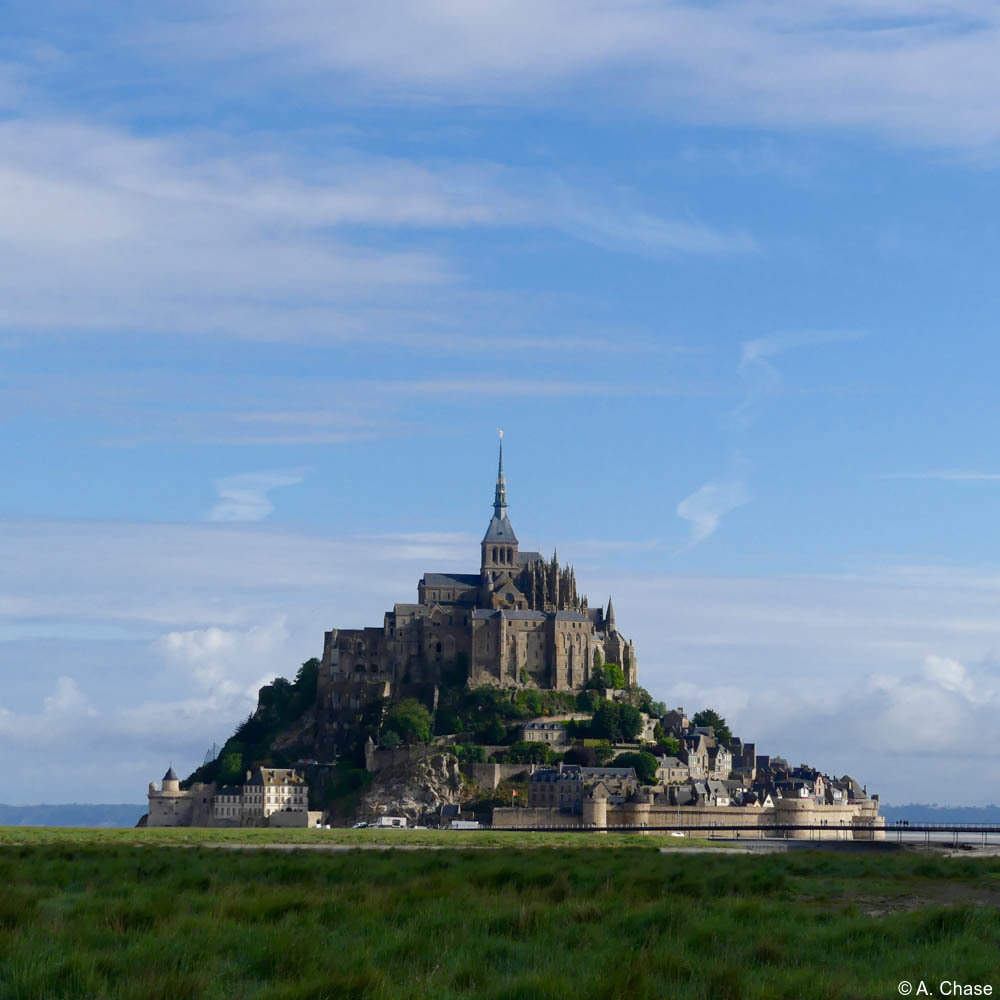 With a trip of this scope and with thousands of details to manage, it's inevitable that something will go wrong somewhere, whether it's weather, flights, something being closed, or a mix-up with dates. And with the exception of one or two minor things—a car breakdown in Croatia being the only major thing I can think of—it never did. I never missed a connection, never had a flight cancelled, never had a major scheduling problem with a hotel, never had to cancel a leg of my trip for logistical or security reasons. I'd fully prepared myself for a potential crisis along the way and it never materialized. Some of that is absolutely good luck, but it usually comes down to good planning. When you travel with Artisans of Leisure, that element of preparedness is so valuable, so you can spend your time enjoying your trip and not fretting over logistics.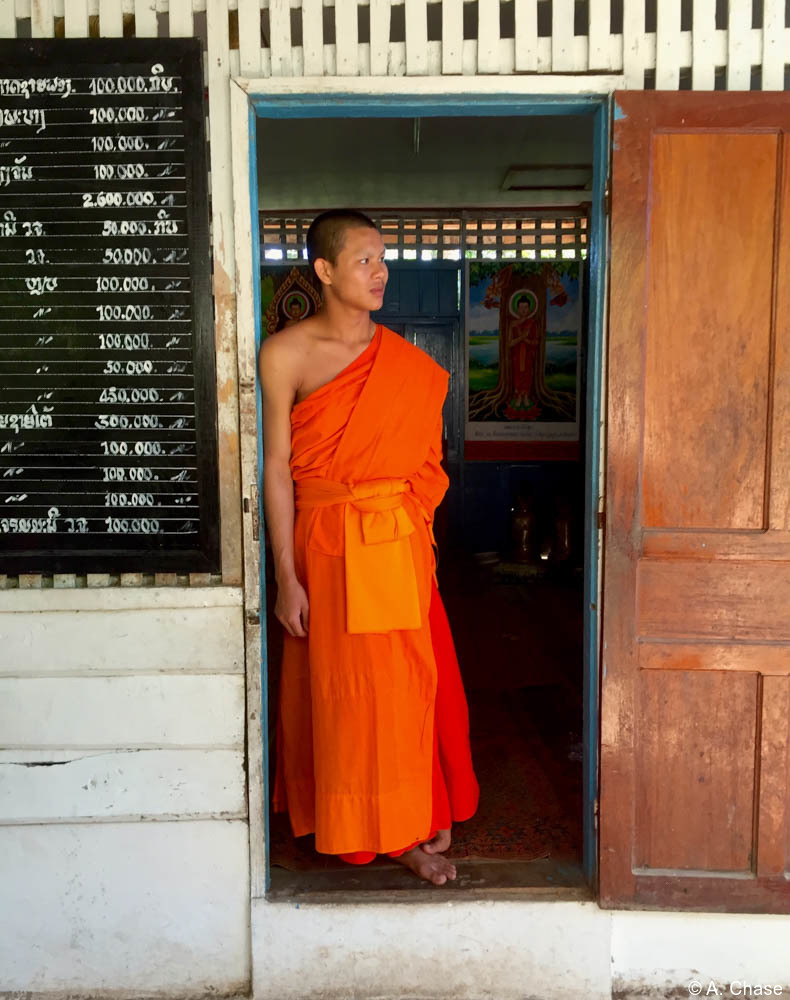 Q. What are some packing essentials you never leave home without?
I am notoriously bad about over packing but I forced myself to pare it down for this trip. I'm proud to say I did the whole year in a carry-on Patagonia duffle bag. There was rarely a moment when I didn't have my camera on me, but I am also a big believer in the power of the iPhone for most scenarios. For a long-haul trip like this, a small tube of super glue can do wonders for all kinds of on-the-go repairs. I also found that a bandana came in handy a number of times, whether I needed a face cover during a sand storm, a bandage, something to clean my sunglasses with or a hair tie.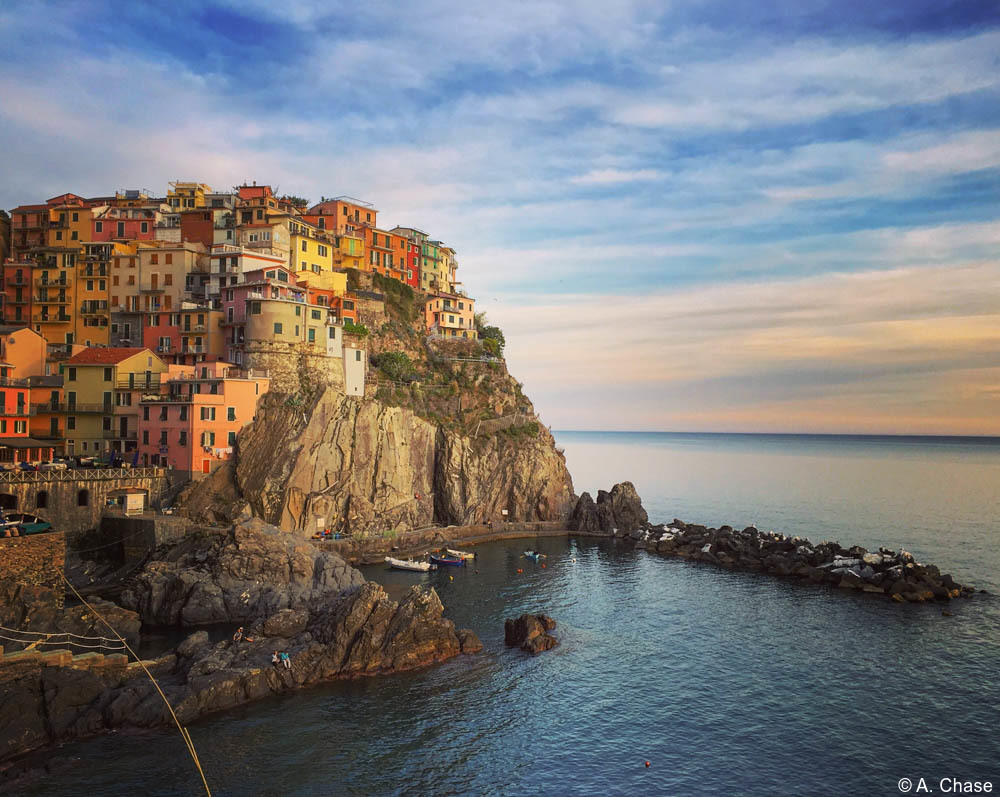 Q. Any recommendations for travelers who want to take an extensive tour?
Pack light. It's the simplest advice but I cannot emphasize it enough, particularly as someone who previously spent her whole life carting around a ridiculous amount of luggage. It sounds cliché but it is truly liberating.
Don't oversaturate yourself with information. Learning about a place and its history ahead of time is important to give yourself context and a deeper appreciation of whatever it is you're seeing, but there's also something to be said for discovering a place without any background whatsoever.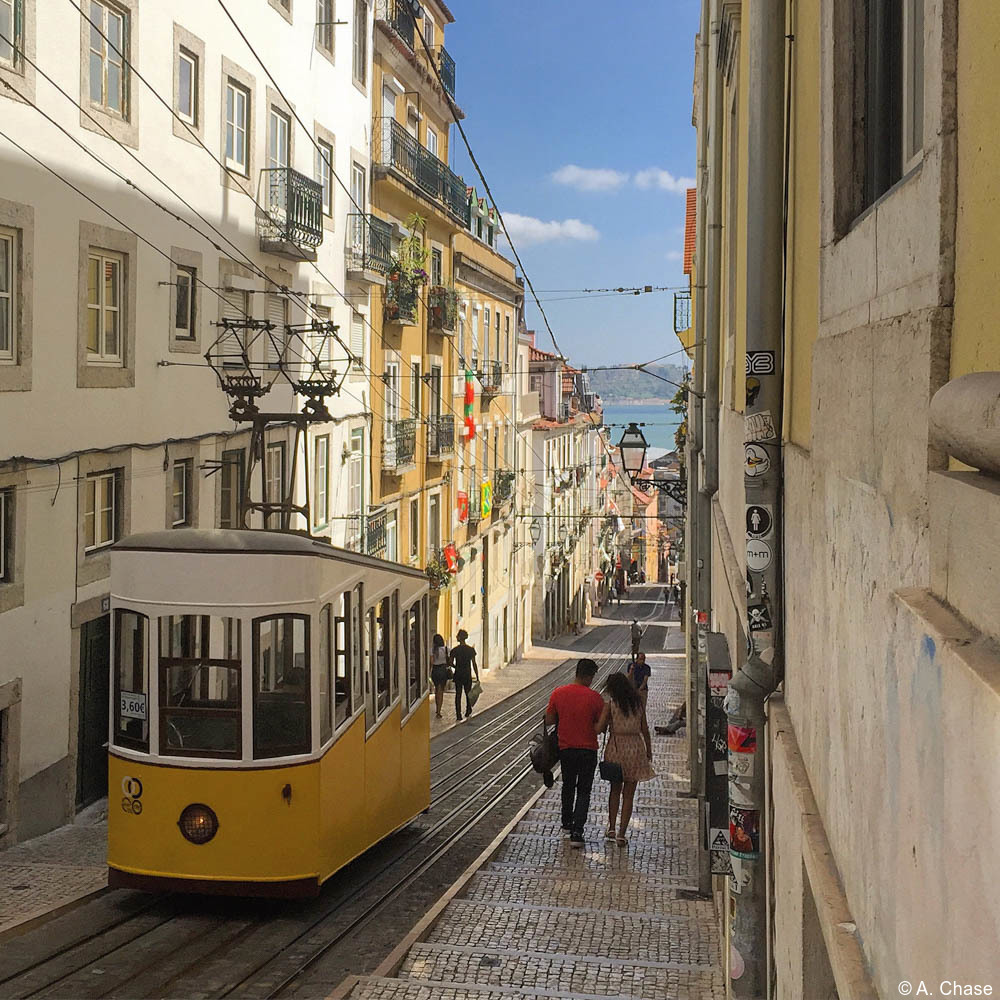 Trust and seek out expats. Locals are of course great sources of information, but sometimes expats are the best for helping you bridge the culture gap. I met a group of American GM executives living in Shanghai who were, rather unexpectedly, a great source of information about where to go and what to eat that was as authentically Shanghai as anything. Because of the language barrier, I probably couldn't have gotten that same advice from a Chinese local.
Finally, know when to pick up and put down the camera. I saw so much in the last year that photos are essential for me in helping remember everything, and they can do wonders for allowing me relive the atmosphere of a place. Because this trip was so broad and included so much, photos are necessary for preserving my memories that might otherwise get lost in the shuffle.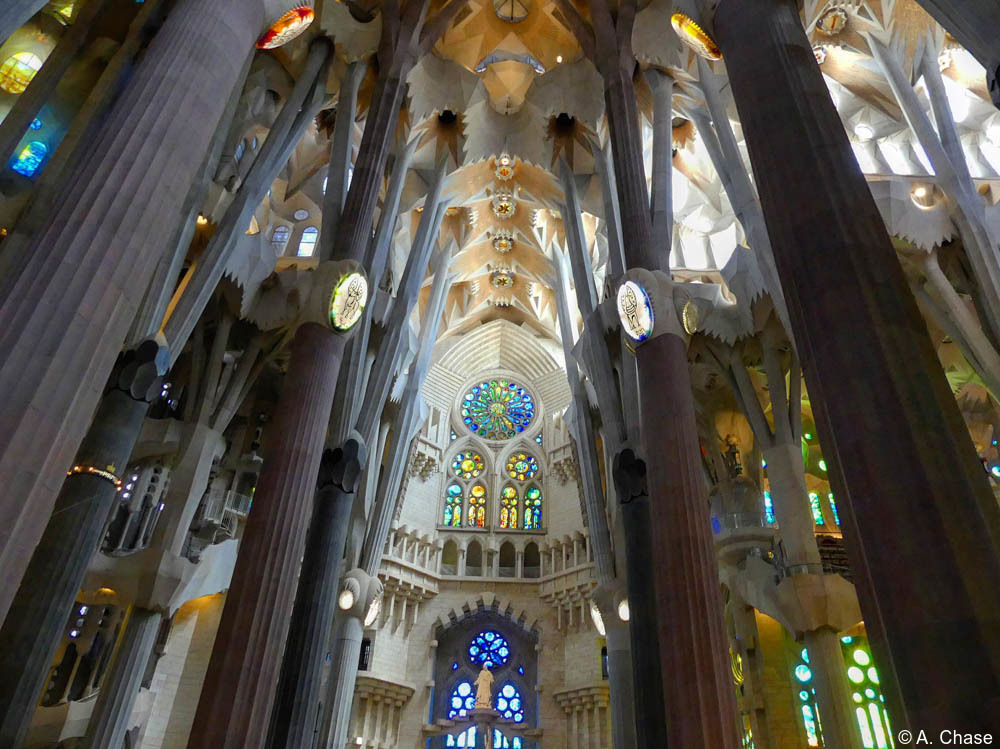 That said you absolutely cannot live behind your camera. Taking a picture of something and experiencing it without a lens in front of you are totally different. I think people on safari tend to do this the most. Never sacrifice the experience of seeing something firsthand for a great photo to show your friends later. One of my favorite photos from my whole trip is a picture I took of a leopard in South Africa, but what I remember most vividly is just sitting there and watching her in the tree.
Often this just requires a time investment. I did many, many laps around La Sagrada Familia in Barcelona so I could get a great shot and spend time admiring the architecture for myself.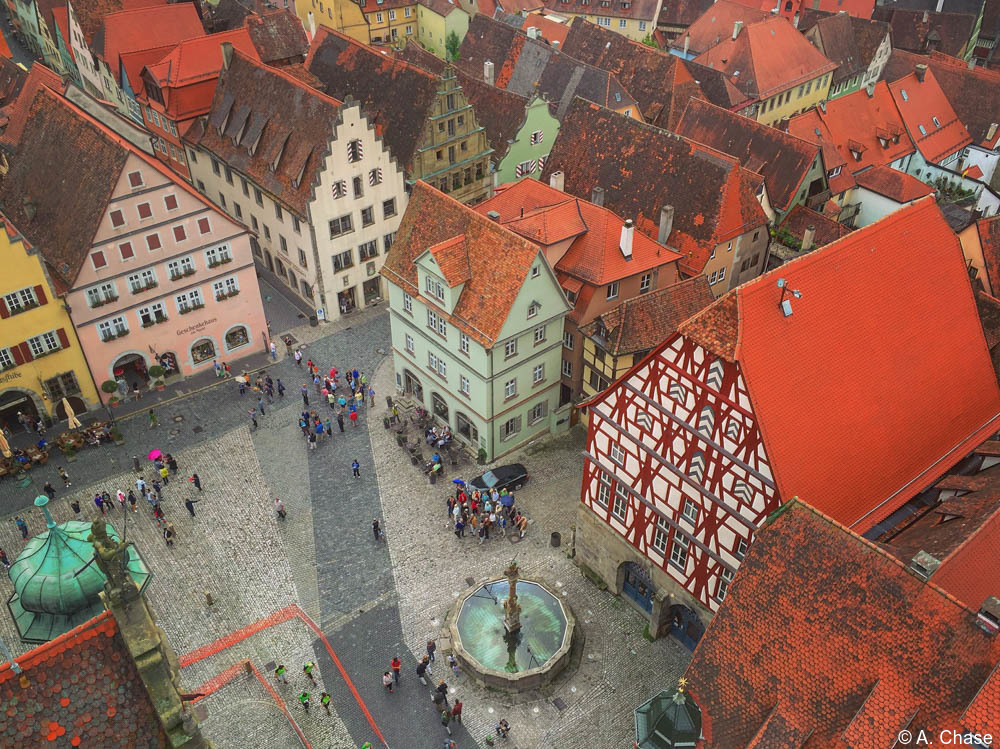 Q. Why did you decide to join the team at Artisans of Leisure?
While in some ways it's only getting easier to plan your own trips, I think there's never been more of a need for this kind of travel expertise. The smaller the world gets, the harder it can be to have a truly unique and personalized experience somewhere, and I really believe the knowledge and attention to detail of the travel experts at Artisans of Leisure is unparalleled. Given that I'm so passionate about travel and particularly about this kind of tailored experience, it seemed like the perfect fit, and I am so thrilled I was offered the opportunity to join the team. It's hard to think of a more apt place to work after doing this kind of trip.
I'd previously done a lot of work in travel writing and as much as I enjoyed it and am still a believer in the importance of travel journalism, it can be somewhat indirect. You write about a sight or a place you're passionate about and hope someone somewhere reads it and is inspired. What drew me to Artisans of Leisure was that you can be a direct part of helping someone see something amazing and experience the world in an interesting way.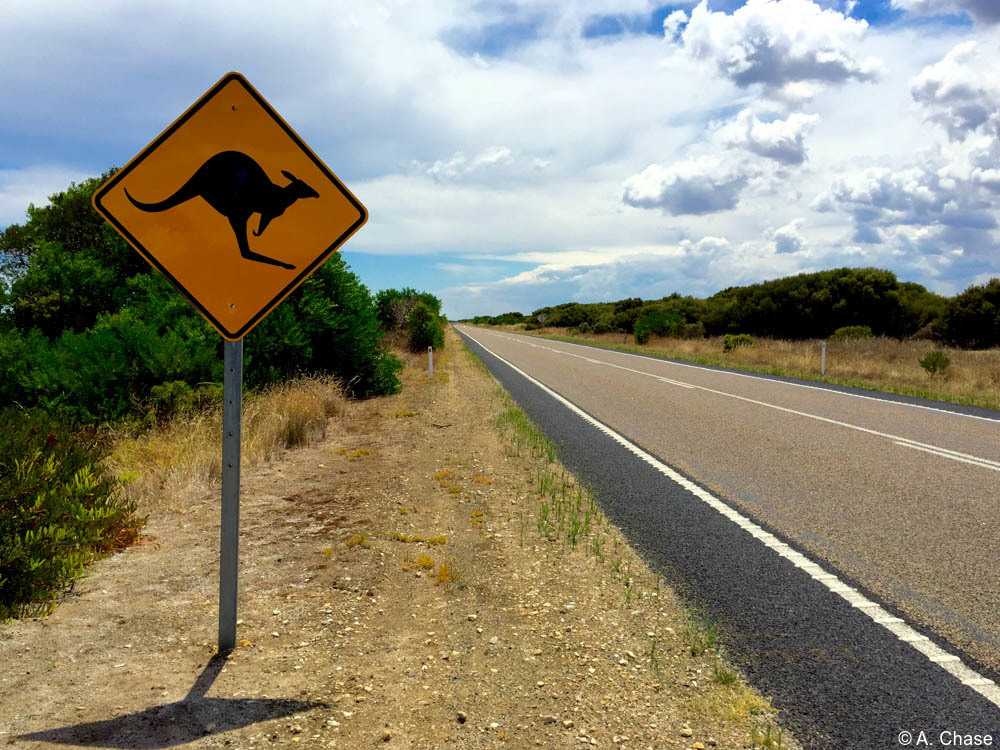 Q. Where do you want to go next?
My list of places I want to go only got longer after this past year. Sri Lanka is one of the places I have my eye on, as are Malta and Mozambique. The Galapagos and the Australian Outback are also up there. I'm not a cold weather person but I would brave it to see the Northern Lights in Scandinavia, and to photograph polar bears in the Arctic.
Artisans of Leisure can arrange private, customized around-the-world tours. Contact us.
Destinations: Africa, Asia, Europe, South America, South Pacific
Tags: active travel, Africa tours, around-the-world, Artisans of Leisure, Asia tours, culinary tours, Europe tours, exclusive, hiking, hot air balloon rides, luxury hotels, luxury safaris, luxury tours, luxury travel, photography tours, safaris, South America tours, South Pacific tours, tennis, travel experts, travel writing, wildlife tours