June 9, 2016
Must Stay: Singita Lebombo in South Africa
There are many top-quality safari lodges in South Africa, but one name comes up over and over when you ask for the best: Singita. The company's lodges in South Africa—and also now in Tanzania and Zimbabwe—set the standard for accommodations, guides, location and cuisine.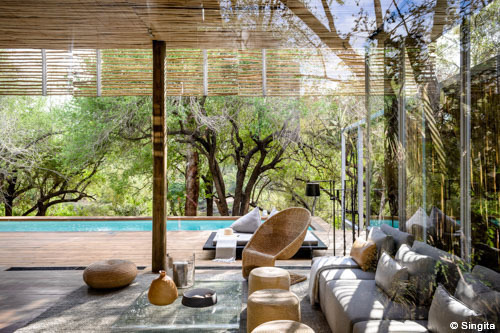 And with an ongoing renovation program, Singita is in the process of upping their appeal even more. Recently, they unveiled enhancements to Singita Lebombo, a luxury lodge located in a private 33,000-acre concession inside Kruger National Park, that make it even more desirable.
The glassed-in rooms, now in a more open plan and in lighter colors, are perched high above the N'wanetsi River. They were inspired by the eagles' nests in the cliff above the river bank.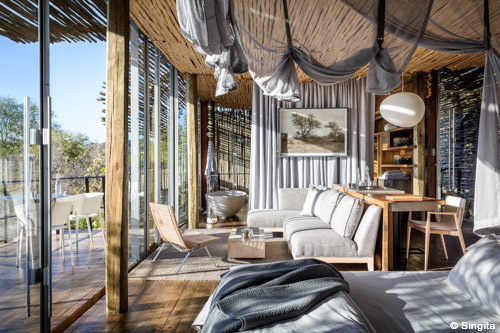 Part of the recent renovation included combining two villas into a private, four-bedroom family villa that can accommodate children under the age of 10. Otherwise, 10 is the minimum age to stay at the lodge.
The clever design using thin pieces of local wood makes the main lounge building resemble a nest.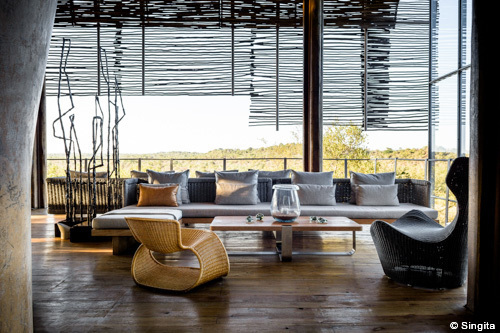 The sophisticated style would be as much at home in an urban living room as it is here in the bush.
If guests get peckish during the day, they can help themselves to the savory and sweet snacks inside glass-doored refrigerators in the lodge. Cakes of the day come out in time for afternoon tea.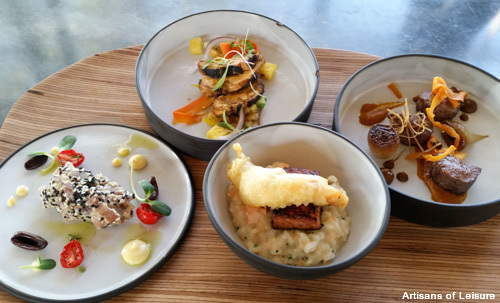 Another of the new additions is a winter lounge with a fireplace that's perfect for chilly nights. They've also added a wine cellar downstairs.
On sunny, warm days, guests congregate by the swimming pools, including the new 25-meter lap pool on a deck below the resort's main pool.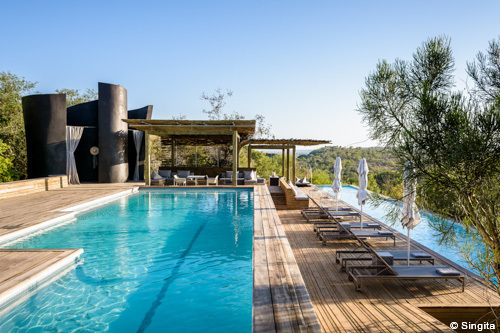 The dining room, either open-air or air-conditioned as the weather requires, is the place for exceptional meals. Lunch is served tapas style so guests can sample different flavors such as peri peri chicken, seafood risotto and springbok curry…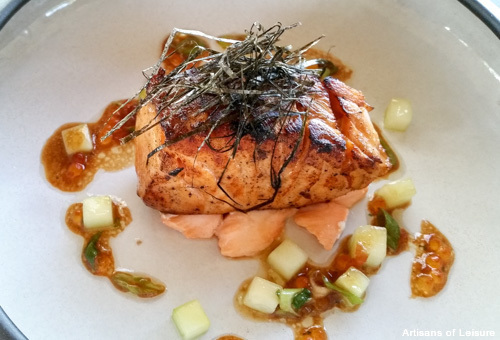 …or a great piece of fish such as salmon with cucumber and salmon roe.
Dessert might be panna cotta with the sweetest raspberries.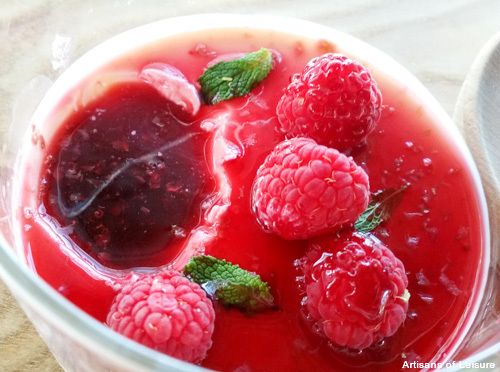 Early mornings and late afternoons are the times for game drives. Singita's concession has a dense wildlife population—elephants, zebras, hippos, lions (including rare white lions) and cheetahs are readily visible.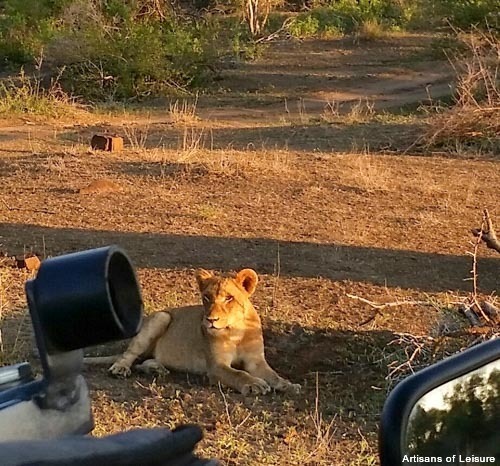 Sometimes guests don't even have to go on a game drive to see the animals: Lions have been known to nap between Lebombo and its neighboring lodge, Singita Sweni, which is one reason that staff members accompany every guest to his or her villa at night.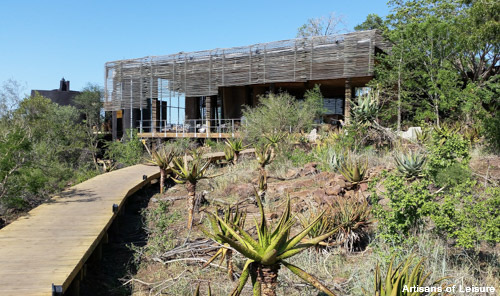 Artisans of Leisure uses Singita lodges in many of our private South Africa tours and Tanzania tours. Contact one of our African safari specialists to start planning.