January 22, 2016
Amanemu: Luxury Hot Springs Resort on the Scenic Coast of Rural Japan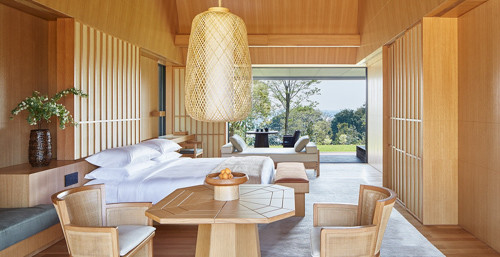 Travelers interested in Japanese history, religion and culture—all surrounded by beautiful rural landscapes—should consider a stay at the new  Amanemu.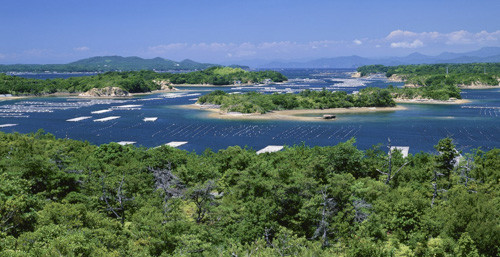 A luxurious hot springs resort, Amanemu is set on hills above the forested islands and oyster farms of Ago Bay in central Honshu, Japan.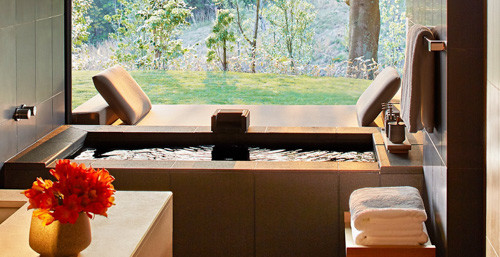 The resort's large spa focuses on the traditional Japanese onsen (hot springs) experience of soaking in naturally heated mineral water while taking in tranquil views of nature.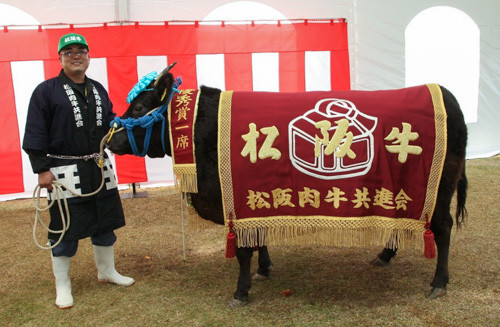 Fresh oysters and Matsusaka wagyu beef—regional food products renowned throughout Japan—are featured on the menu in the Amanemu restaurant, which also serves Mediterranean and other dishes.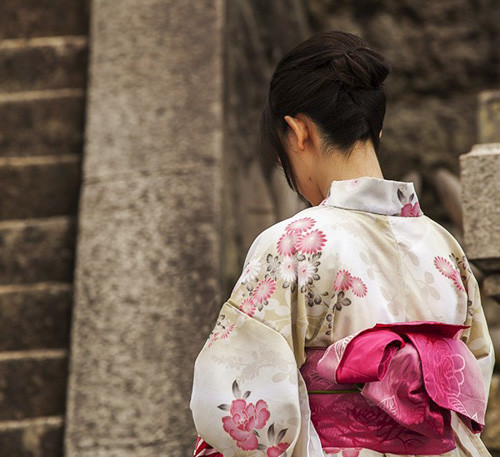 The cultural highlight of the region is beautiful Ise Jingu Shrine, the most important Shinto shrine in Japan (and also the shrine of the Japanese imperial family). First constructed in a sacred forest in the seventh century, the intimate wooden buildings in the Ise Shrine complex are ritualistically rebuilt every 20 years.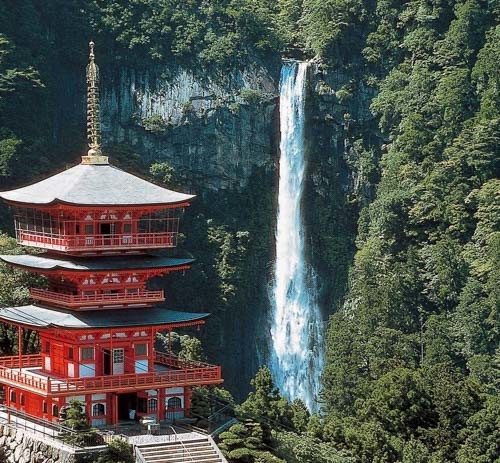 Artisans of Leisure can arrange private touring of Ise Shrine, as well as other cultural highlights of Ise-Shima National Park and the Ise Peninsula, such as the iconic Meoto Iwa wedded rocks and Mikimoto Pearl Island, where cultured pearls were first developed.
Other options are driving along the jagged coastline and venturing into the mountains of the Kii Peninsula to visit UNESCO World Heritage-listed ancient pilgrimage routes and religious sites, such as the sacred Nachi-no-taki Waterfall. Or, perhaps enjoy a game of golf in one of the regional courses.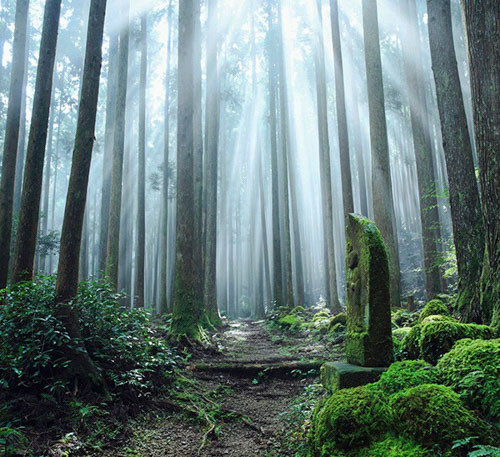 Amanemu is the second Aman resort in Japan (after the Aman Tokyo) and opens in March 2016.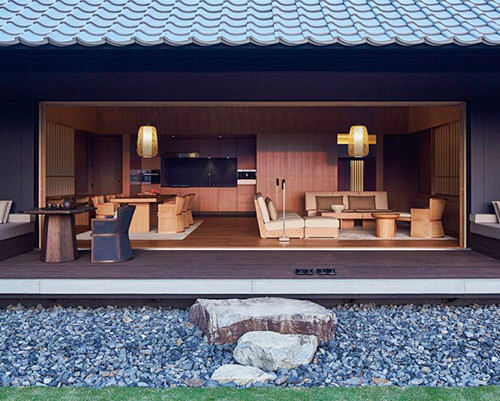 Contact Artisans of Leisure to plan a private, customized luxury Japan tour.