October 22, 2015
A Luncheon Honoring Suzhou, China, at the Metropolitan Museum of Art
We recently attended a wonderful luncheon in honor of the city of Suzhou, China, at the Metropolitan Museum of Art in New York.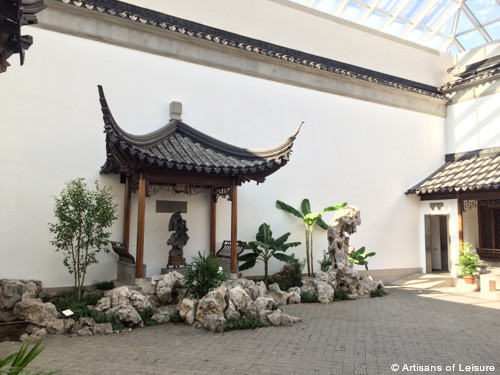 An ancient city not far from Shanghai, Suzhou is crisscrossed with narrow canals lined with the whitewashed walls and tile roofs of Ming dynasty architecture.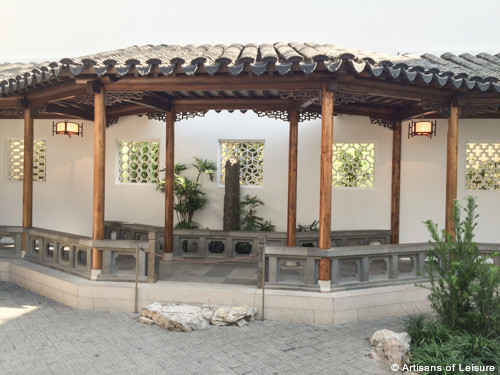 Suzhou is most renowned for its traditional Chinese gardens, which date from the 11th through 19th centuries and are recognized as a UNESCO World Heritage Site.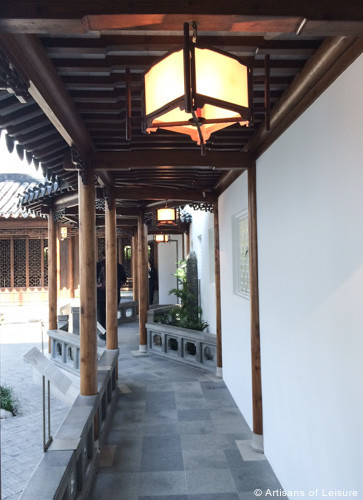 The atmospheric Astor Chinese Garden Court, one of our favorite places in the Met Museum, is based on the 17th-century Garden of the Master of the Fishing Nets, one of the nine gardens in Suzhou that are inscribed on the UNESCO list.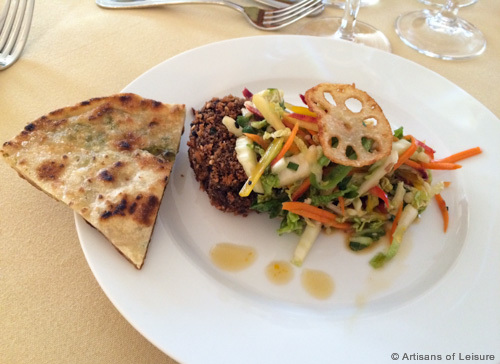 The fabulous food at the event included dishes such as forbidden rice cake with Asian vegetable slaw and a lotus root chip.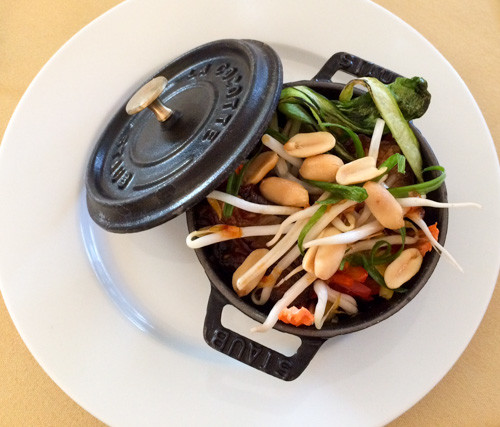 Dessert was a seasonally appropriate ginger-poached pear with dark chocolate sorbet and a Sichuan peanut crisp.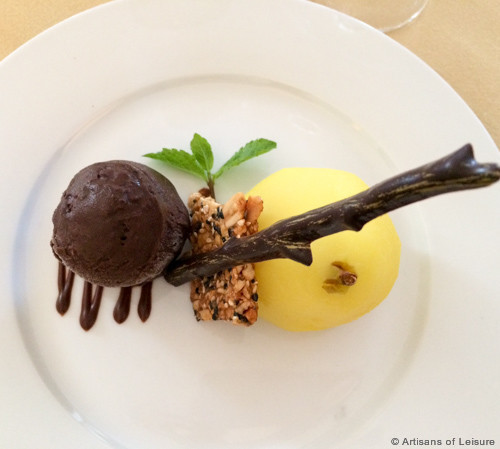 After the meal, we toured The Astor Court and also admired pieces from the Met's outstanding collection of Chinese porcelain and decorative objects.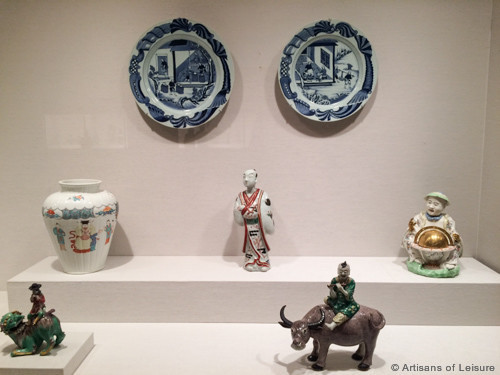 We include private touring of Suzhou's most interesting traditional gardens on many of our private China tours. We can also include a stop at the Suzhou Museum, a modernist landmark designed by I.M. Pei, the celebrated Chinese-American architect who spent time in Suzhou in his youth.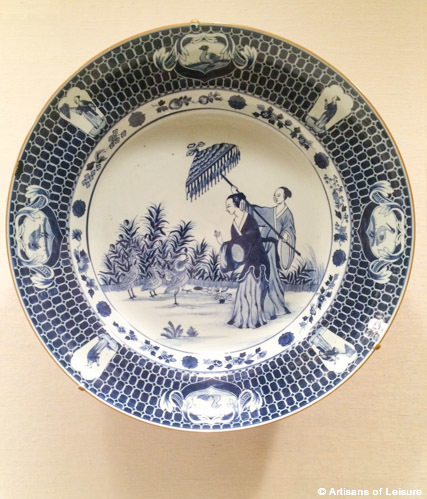 Other activities Artisans of Leisure can arrange in Suzhou include private boat rides on the canals, flower-arranging lessons, tickets to opera performances, visiting the Suzhou Silk Museum to learn about the history of Suzhou's renowned silk industry, walking along the shore of Lake Jinji and strolling past the traditional architecture on historic Pingjiang Road, a beautiful canal-side street.
Contact an Artisans of Leisure China expert to start planning.
Tags: architects, Asian art, Astor Court, China, China tours, crafts, food, garden tours, gardens, Met Museum, museums, opera, silk, Suzhou, UNESCO