September 25, 2015
Splendors of Sri Lanka
Visitors to Sri Lanka are greeted by endless visual splendors: food, flowers, temples, traditions and more.
Flowers arranged in a bowl of water are a typical greeting outside hotels and shops in Sri Lanka.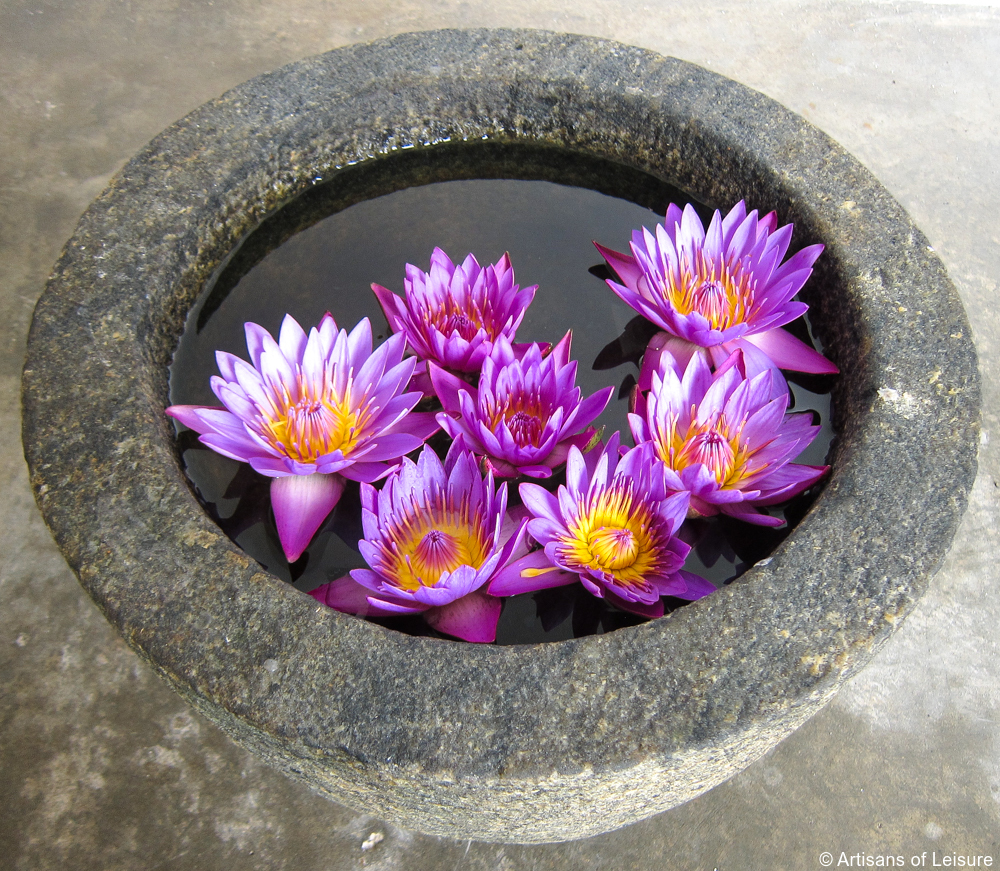 Buddhism permeates Sri Lankan culture.
The massive Buddhist dagobas (stupas) in the ancient capital of Anuradhapura—part of the Cultural Triangle and a UNESCO World Heritage Site—are popular pilgrimage destinations for the faithful. Multicolored Buddhist flags add a splash of color to the whitewashed structure.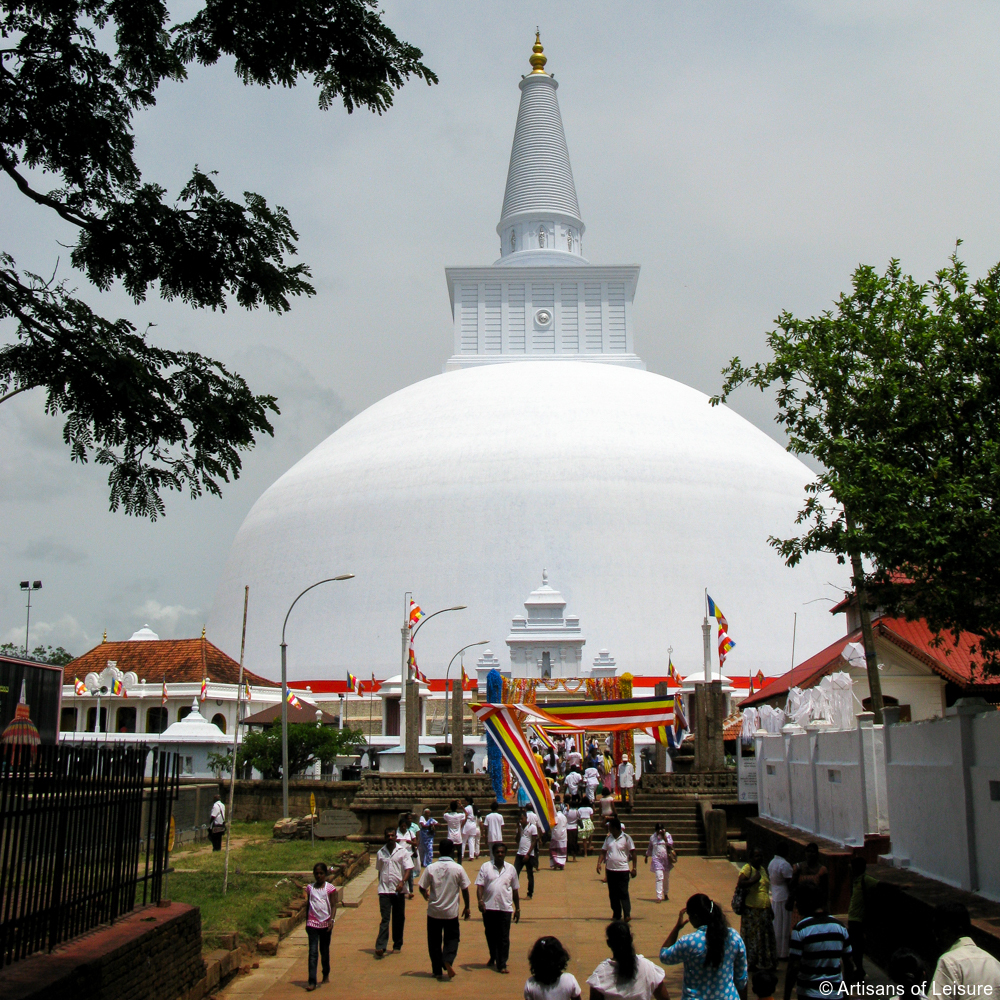 A woman prepares a flower offering at Sri Maha Bodhi, a sacred bodhi tree that's one of the holiest Buddhist sites in Sri Lanka.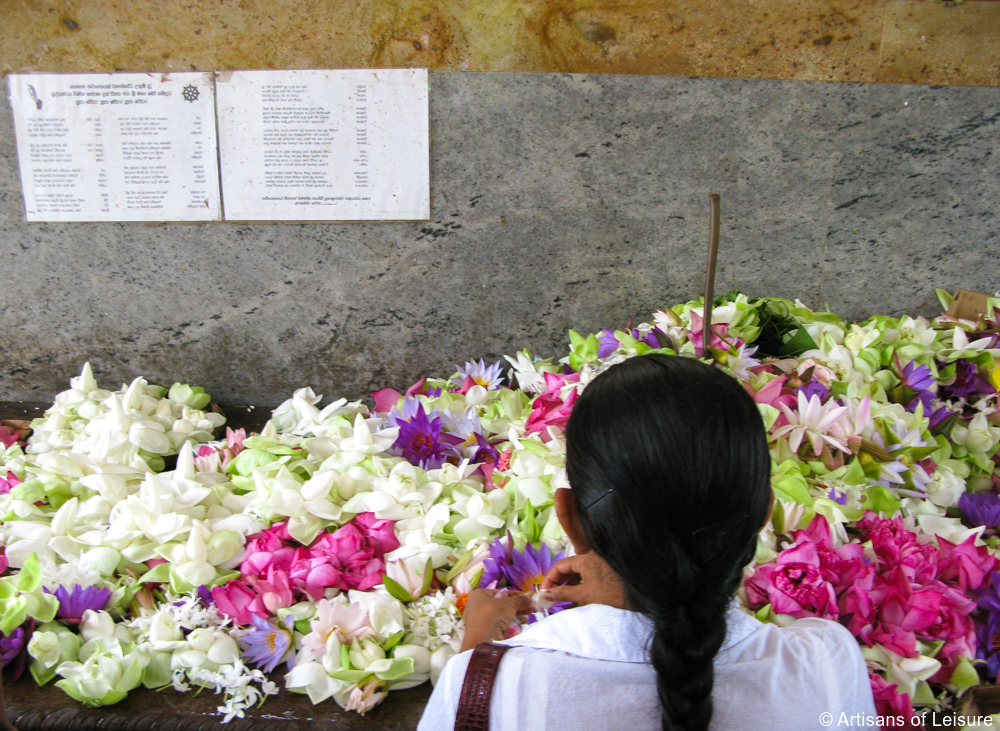 Elephants adorn the base of a temple in Anuradhapura…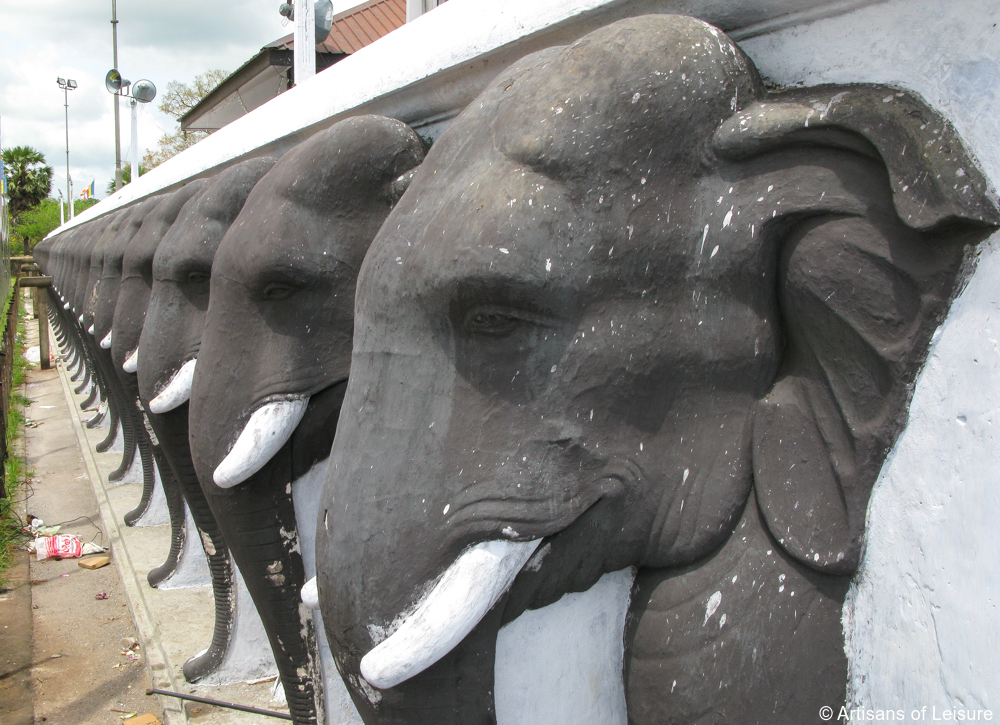 …and appear throughout the countryside. This elephant was wandering along the side of the road in Dambulla.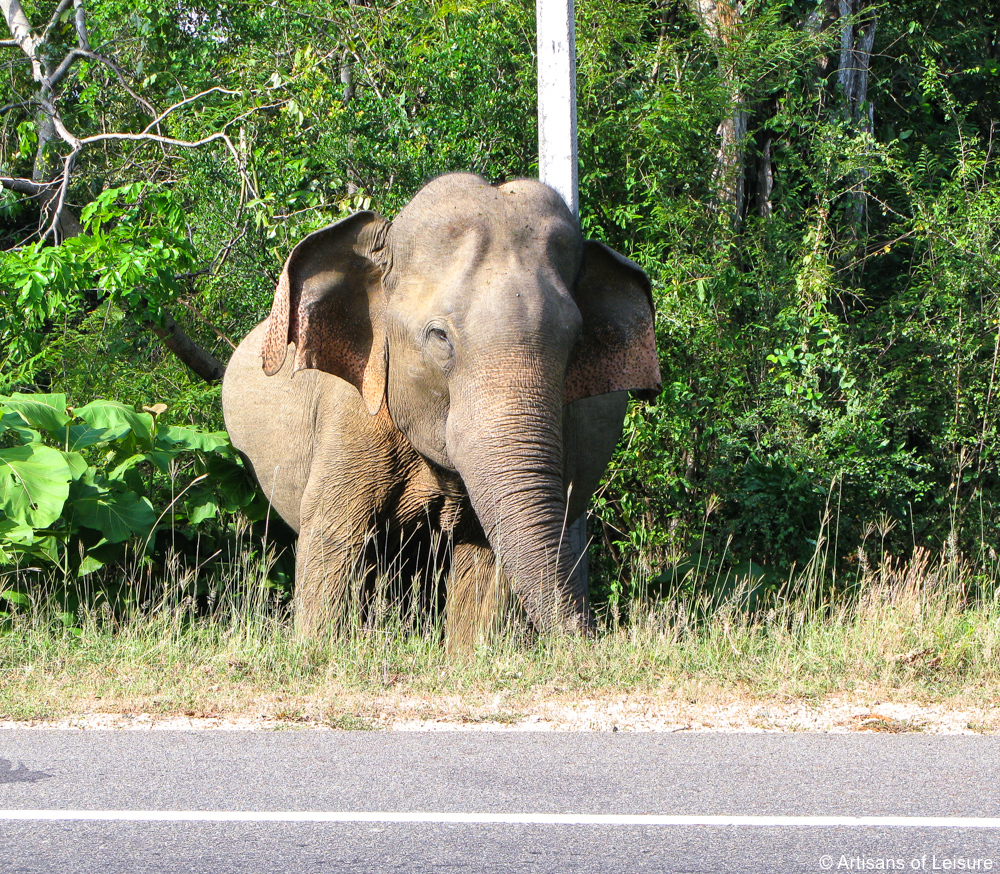 This modern temple is in Dambulla.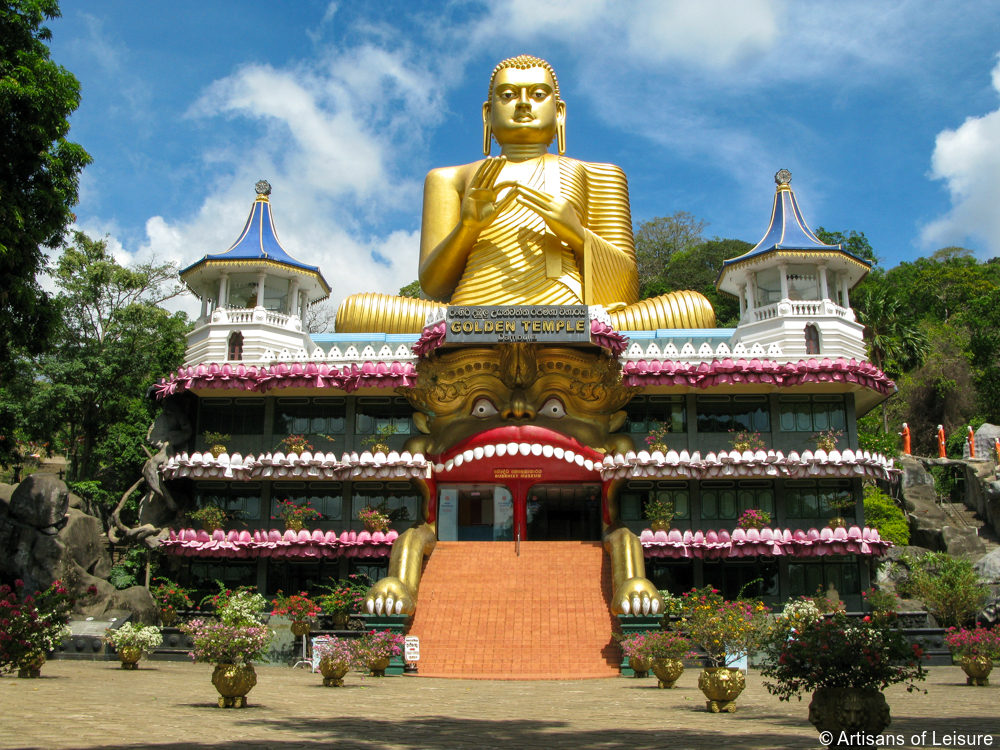 Monkeys are a common sight in some parts of Sri Lanka. The red face on this female indicates that she's pregnant.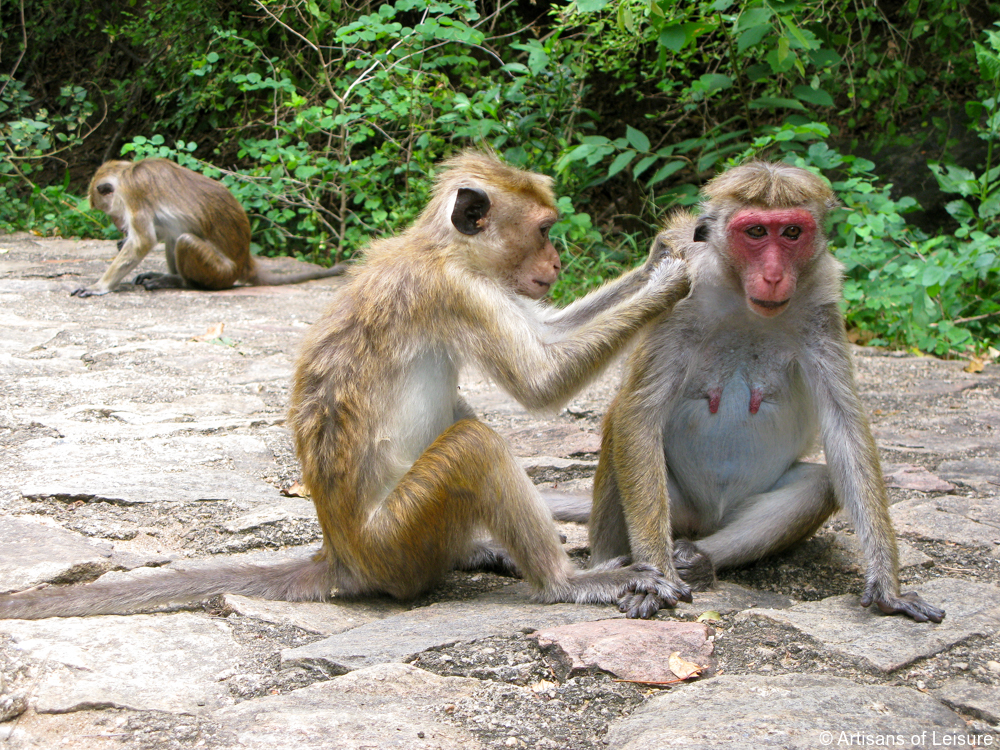 A detail at one of the temples in Polonnaruwa, another ancient capital and UNESCO World Heritage Site. We arrange private touring of its many ruined temples, palaces and monuments, including the renowned Gal Vihara group of Buddhist stone sculptures.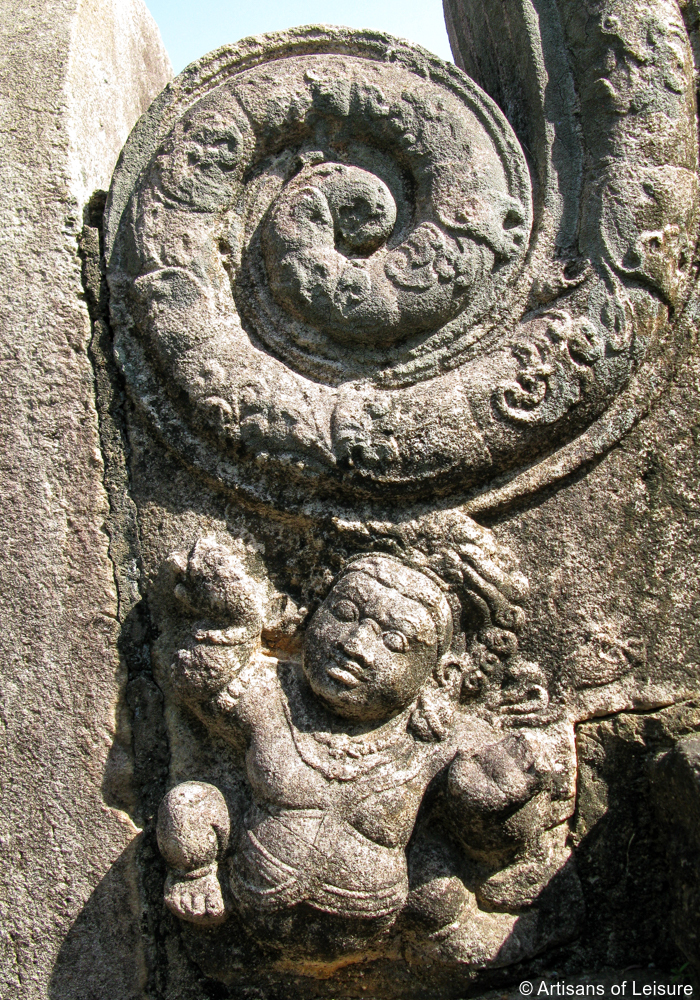 Learning about cloves and other spices used in Sri Lankan cooking is a highlight of visiting a spice plantation.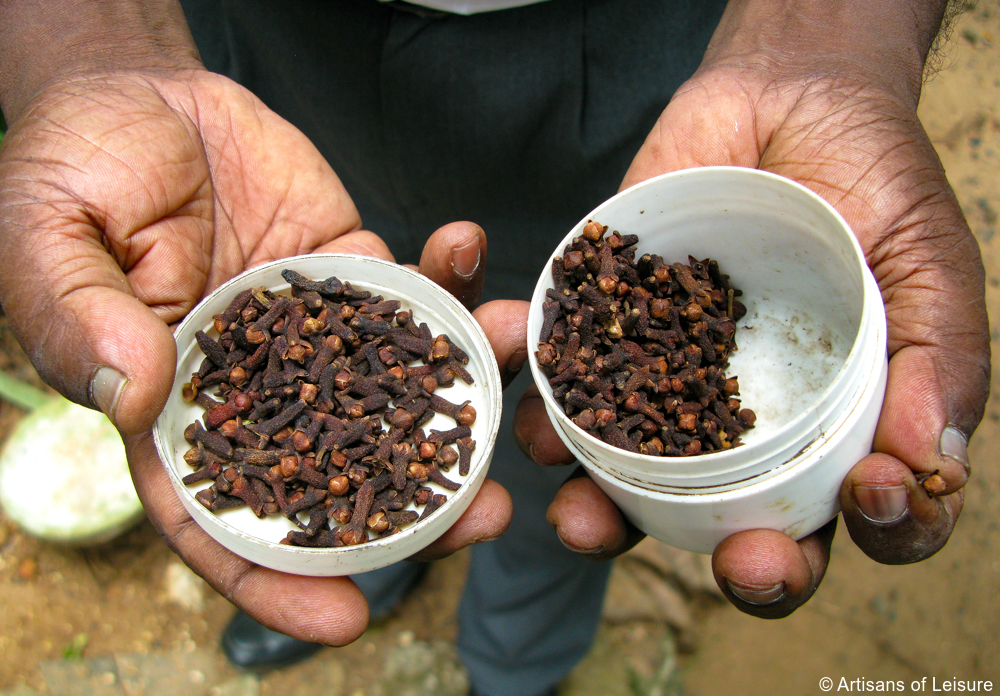 Tiny, flavorful bananas are a common dessert in Sri Lanka.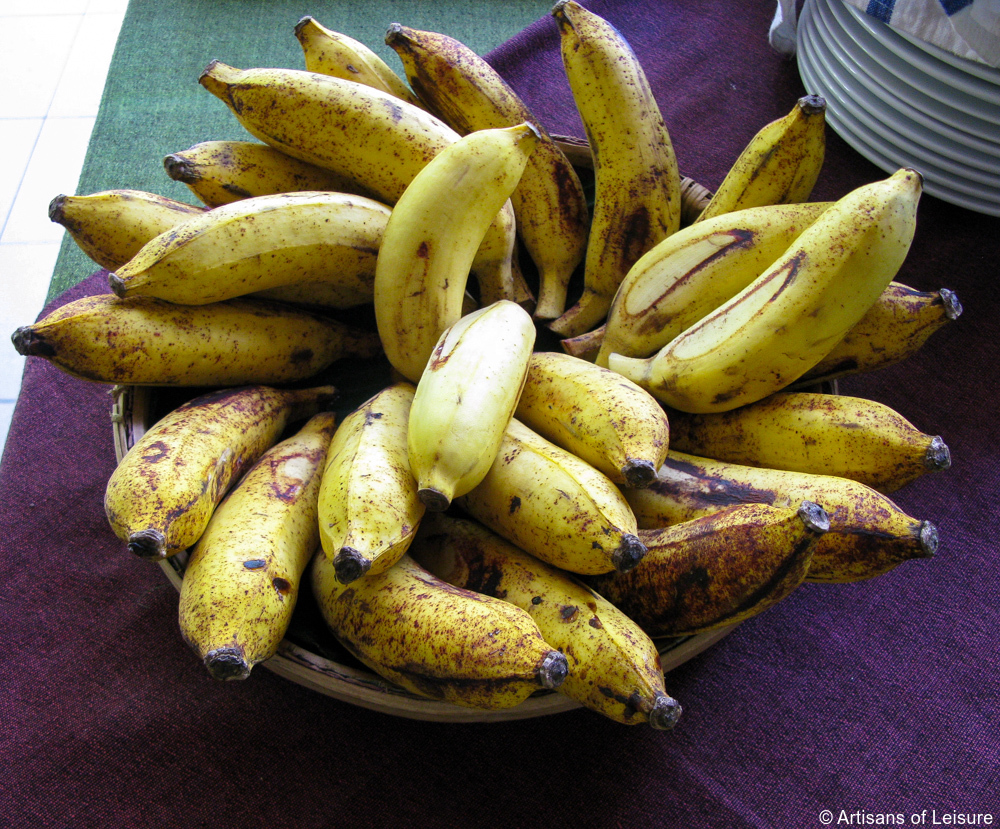 We can arrange a visit to the colorful studio of a local artist known for batik and other crafts.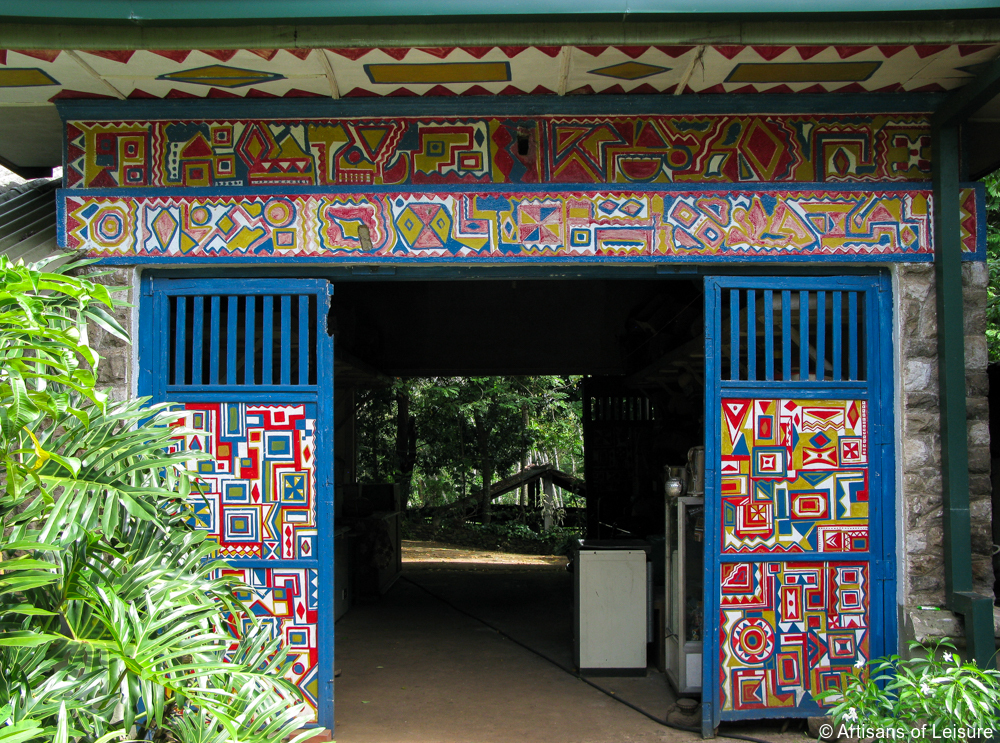 The rolling landscapes around Kandy are typical of the lush greenery of Sri Lanka.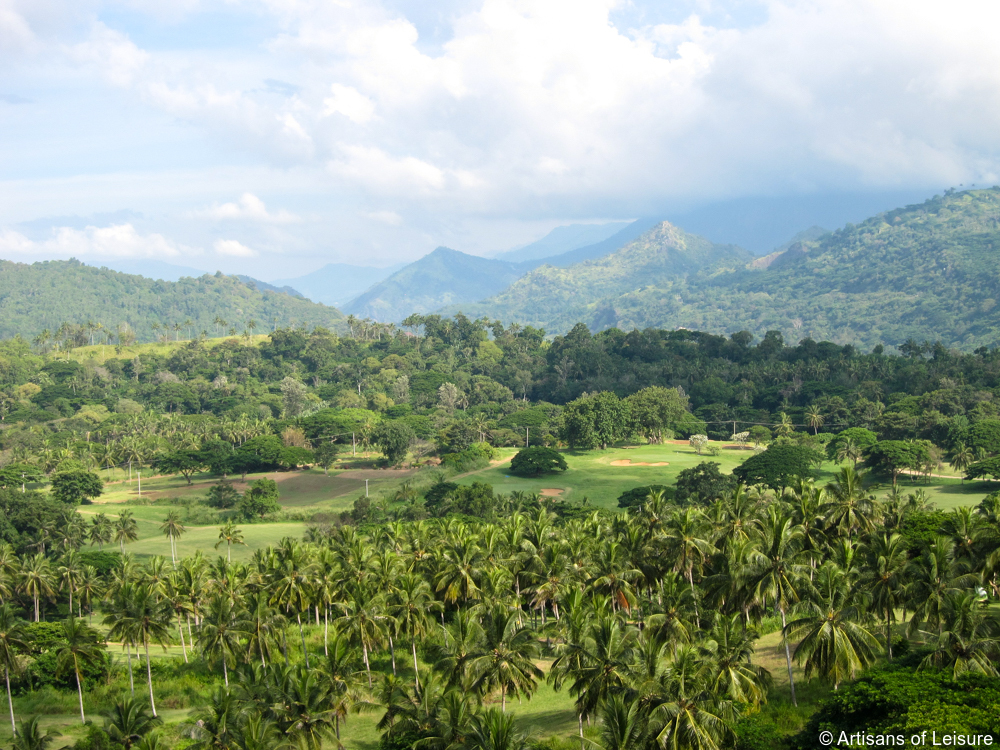 Buddhist sculptures and elephant tusks decorate a sub-temple inside the Temple of the Tooth, a UNESCO World Heritage Site in Kandy.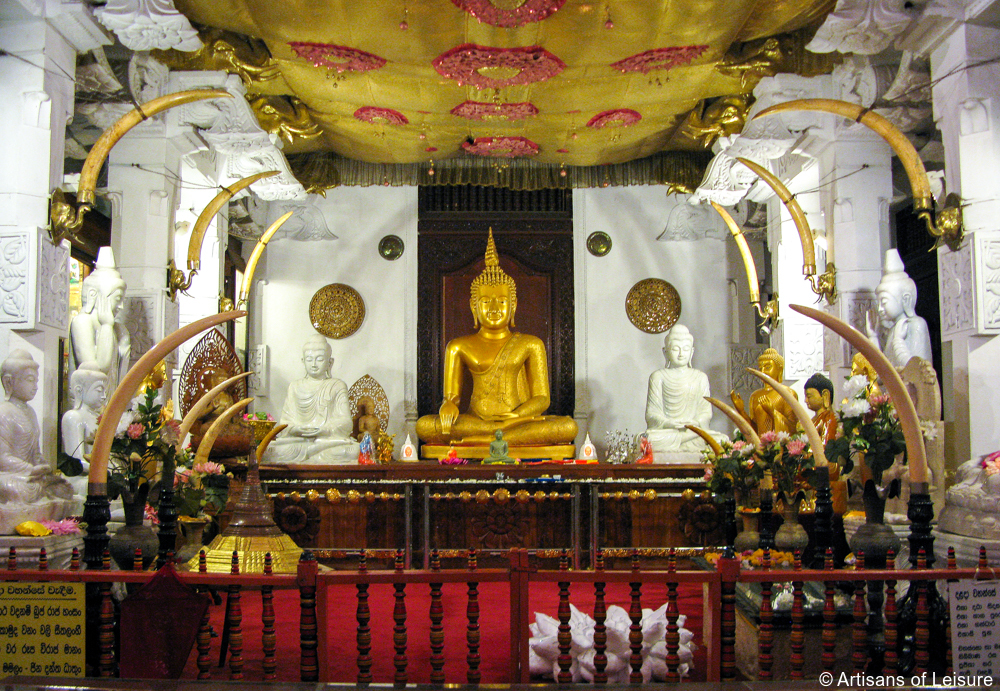 The main market in Kandy is bountiful with fruit and other produce.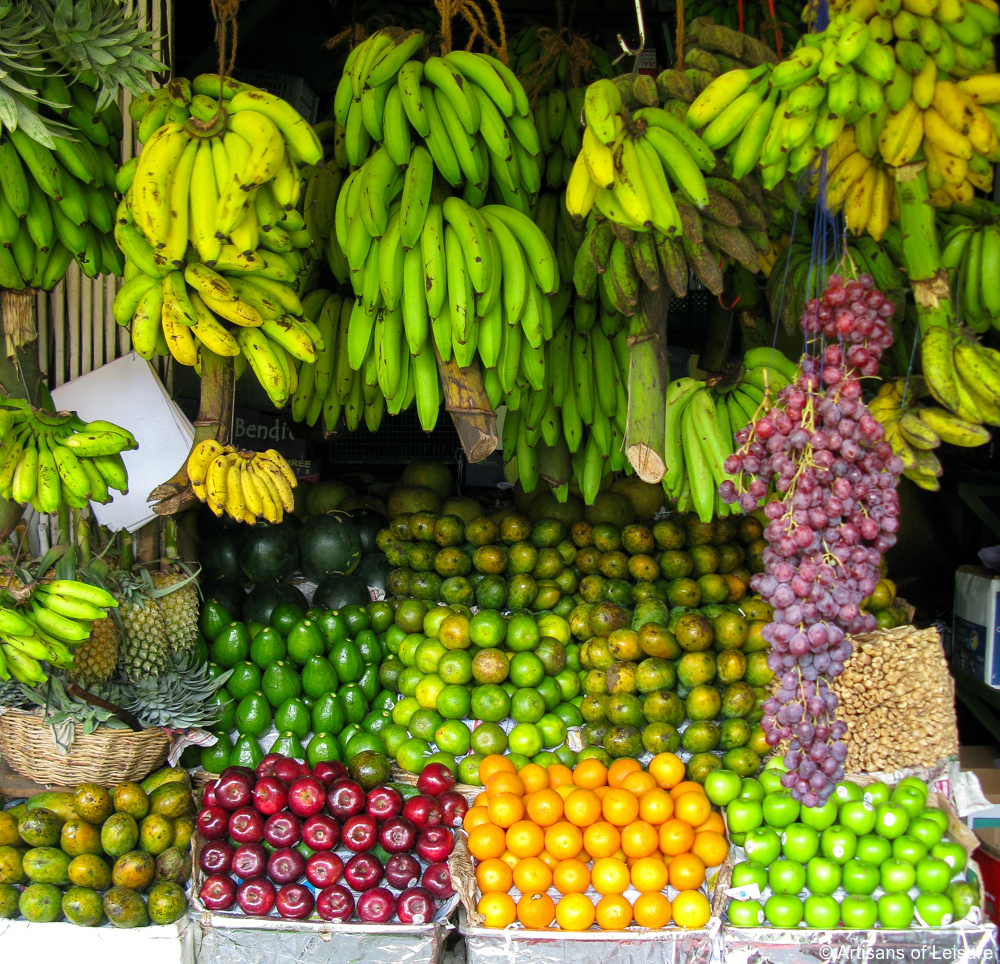 A woman wearing traditional Sri Lankan attire crosses a bridge in Kandy.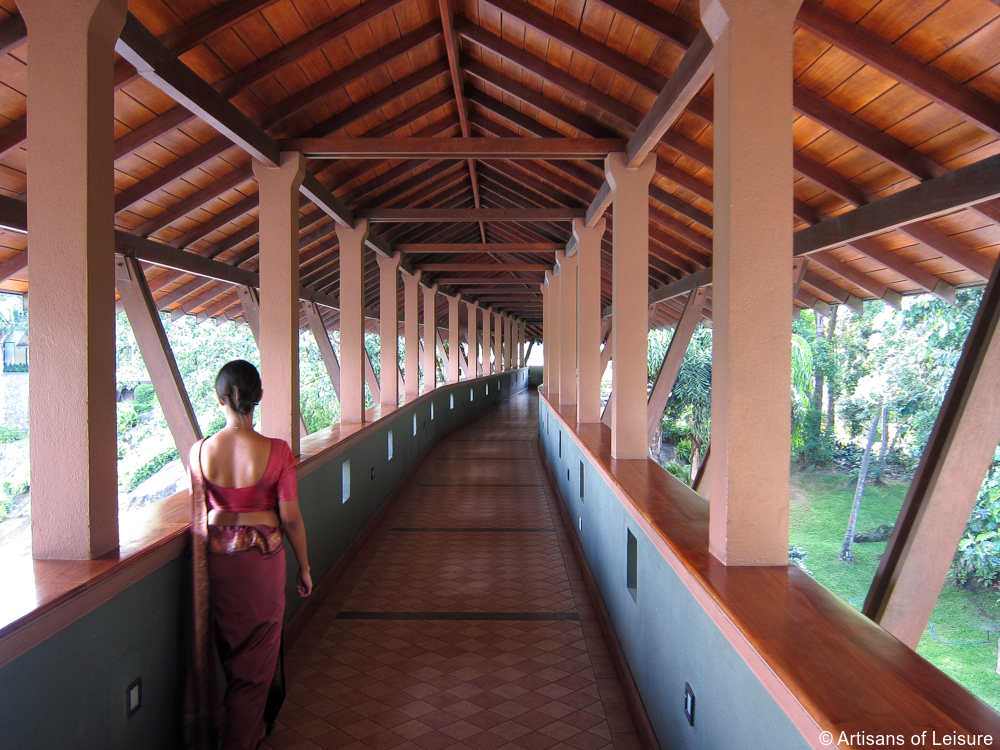 Brass casting is a craft practiced in some parts of Sri Lanka. We can arrange a visit to a local workshop to watch sand casting or a stop at a local shop to browse for sculptures and other objects.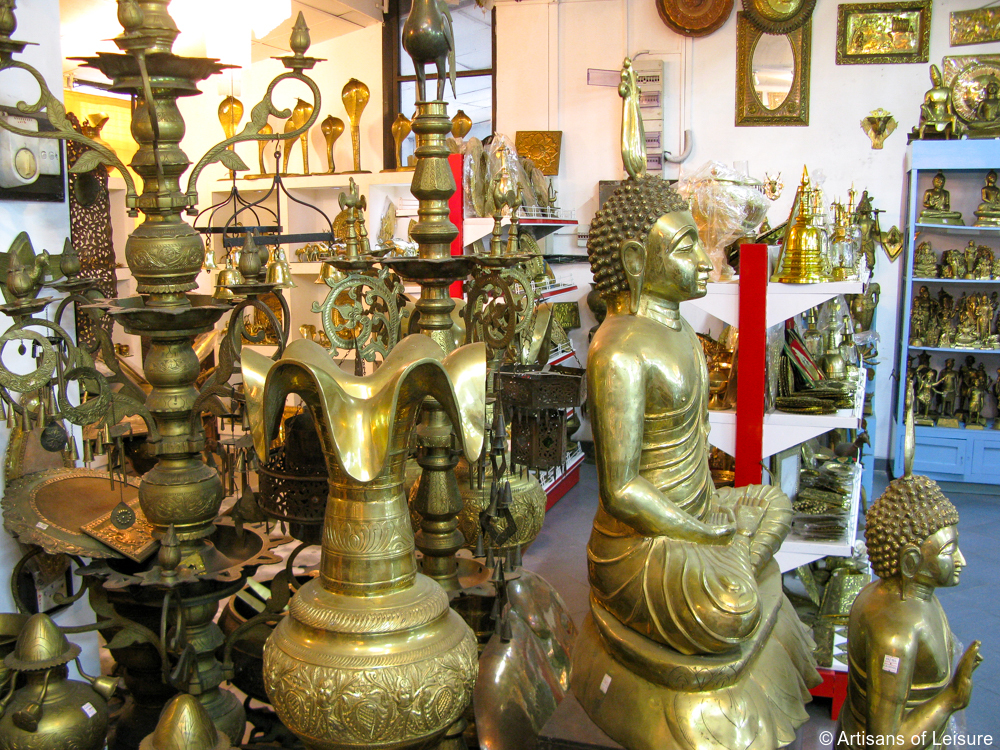 Plentiful rain keeps the tea plantations in the Hill Country green and lush.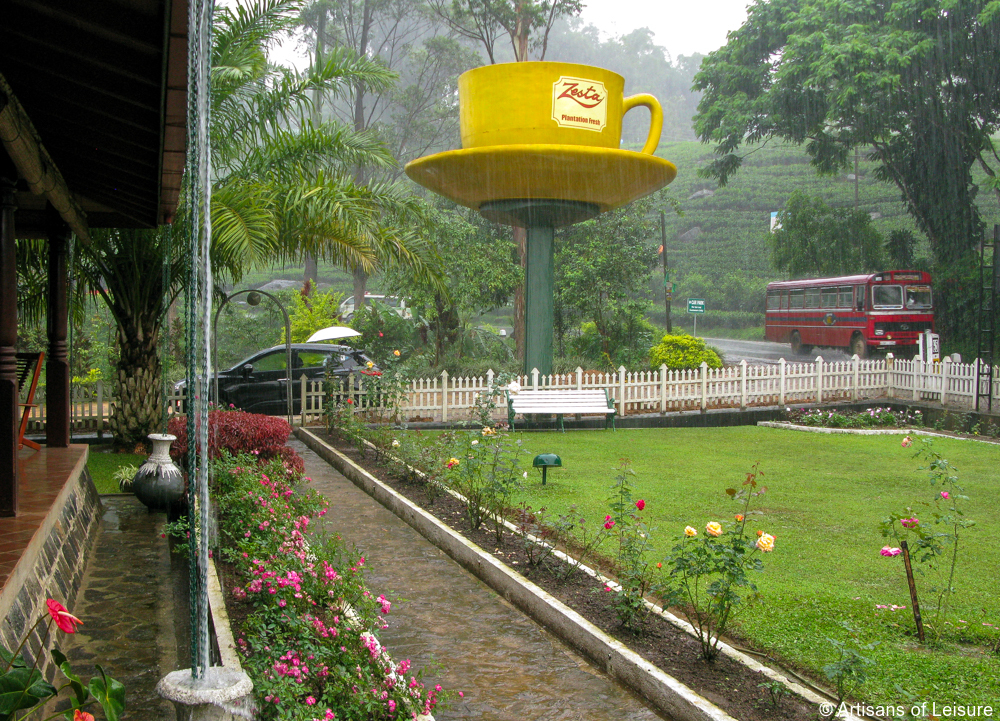 When the clouds clear, the tea fields emerge as emerald blankets covering the hillsides. We arrange hiking and biking through the tea fields, as well as tours of a local tea factory to learn how the tea leaves are picked and processed to create renowned Ceylon black tea.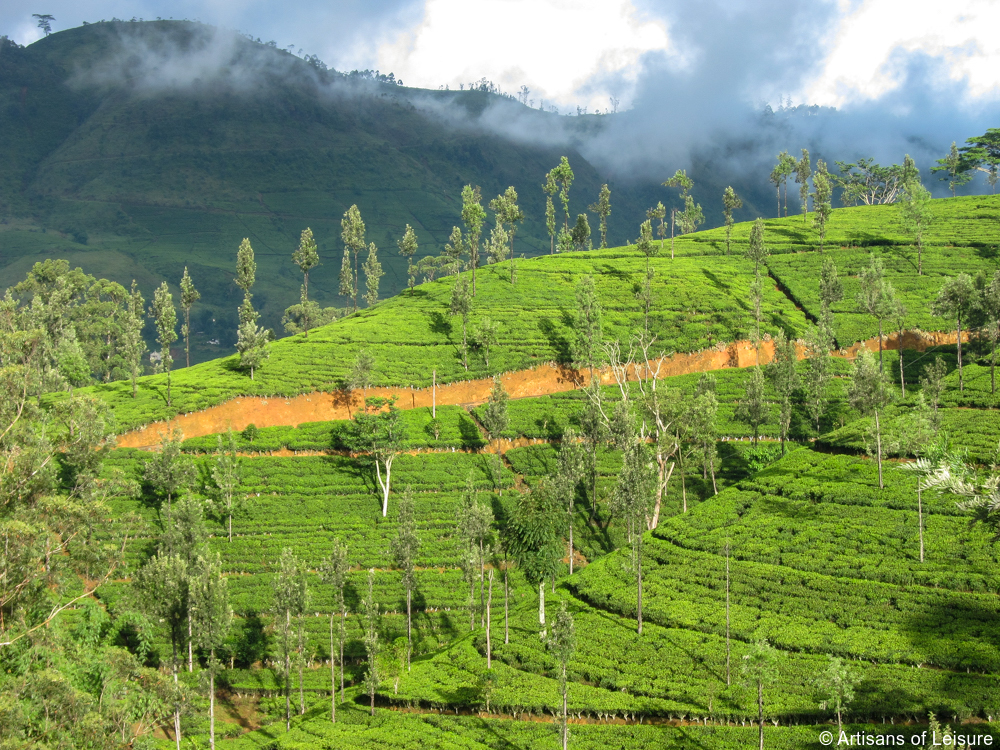 Tea Trails, one of our favorite resorts in Sri Lanka, is composed of several former tea planter cottages among the tea plantations of the Hill Country.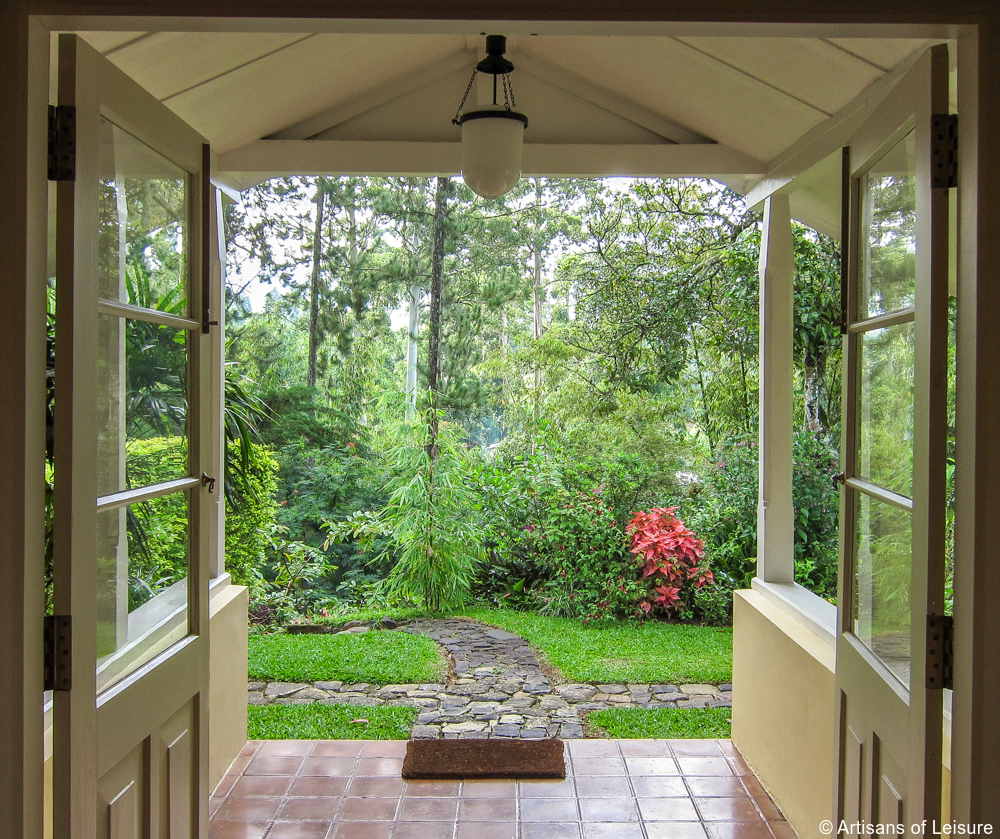 The grounds of Summerville cottage have views across Castlereagh Reservoir to the tea fields, a tea factory and the Castlereagh cottage.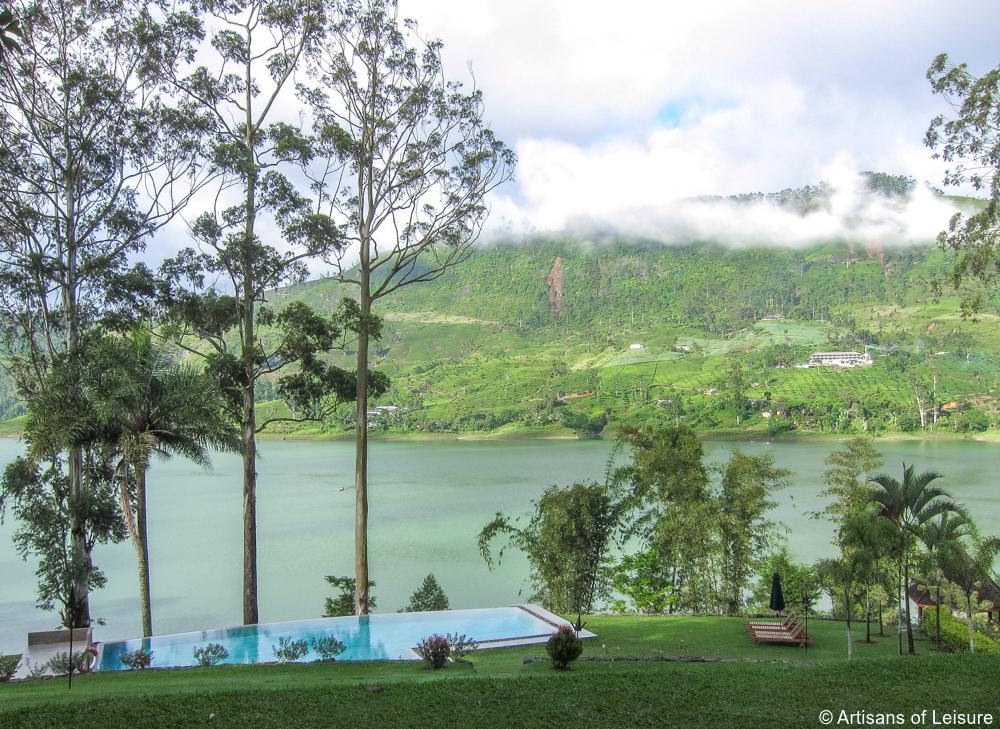 Norwood is another Tea Trails cottage. It's behind gates and surrounded by tea plantations.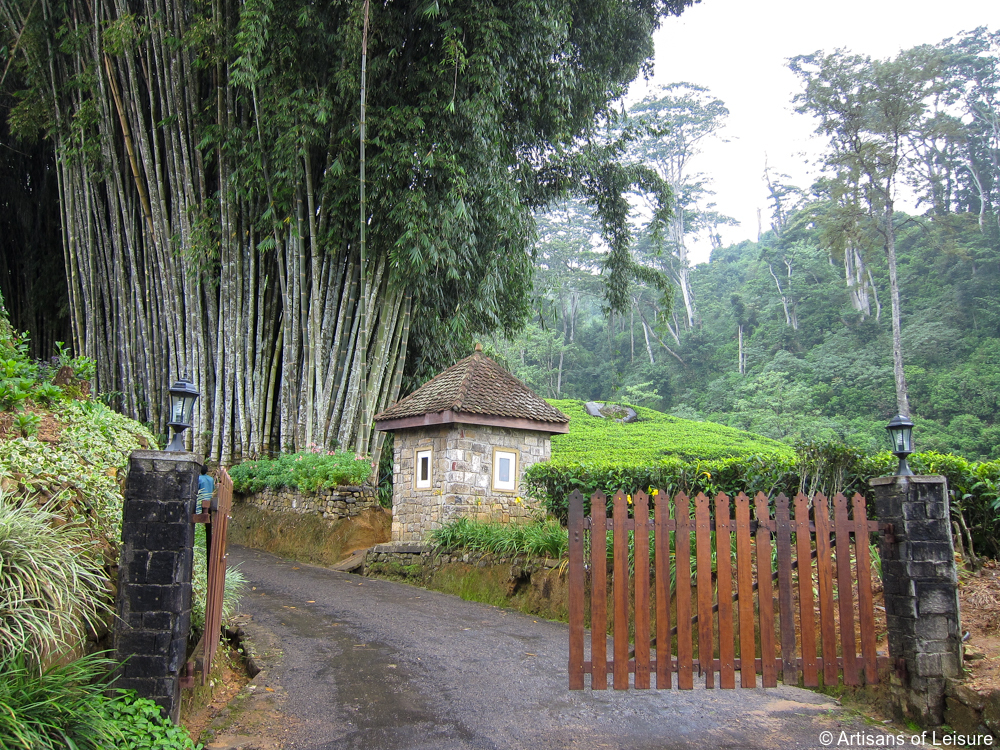 Produce stands are ubiquitous along the back roads of Sri Lanka.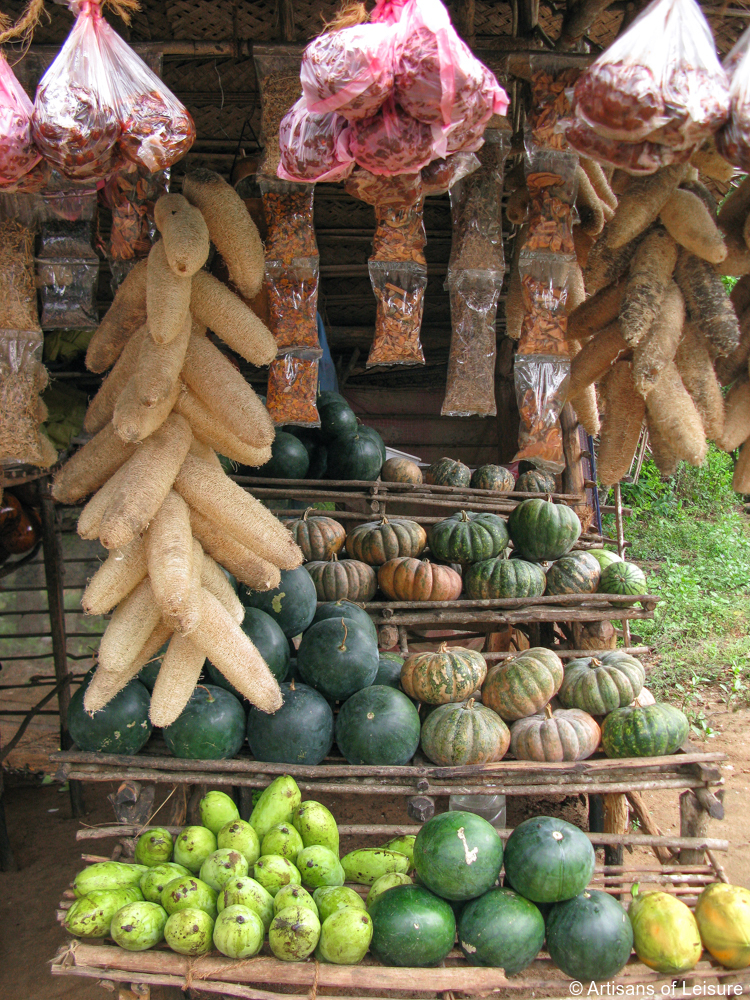 Tanks (reservoirs) provide water to villages and farmers across the country.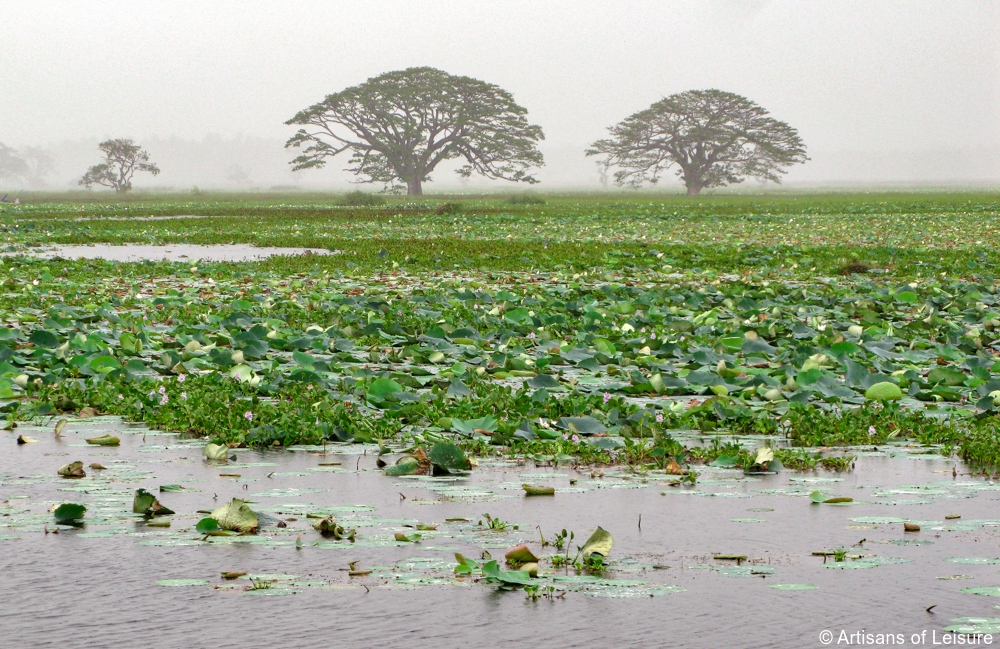 This roadside stand sells buffalo curd, a type of thick yogurt.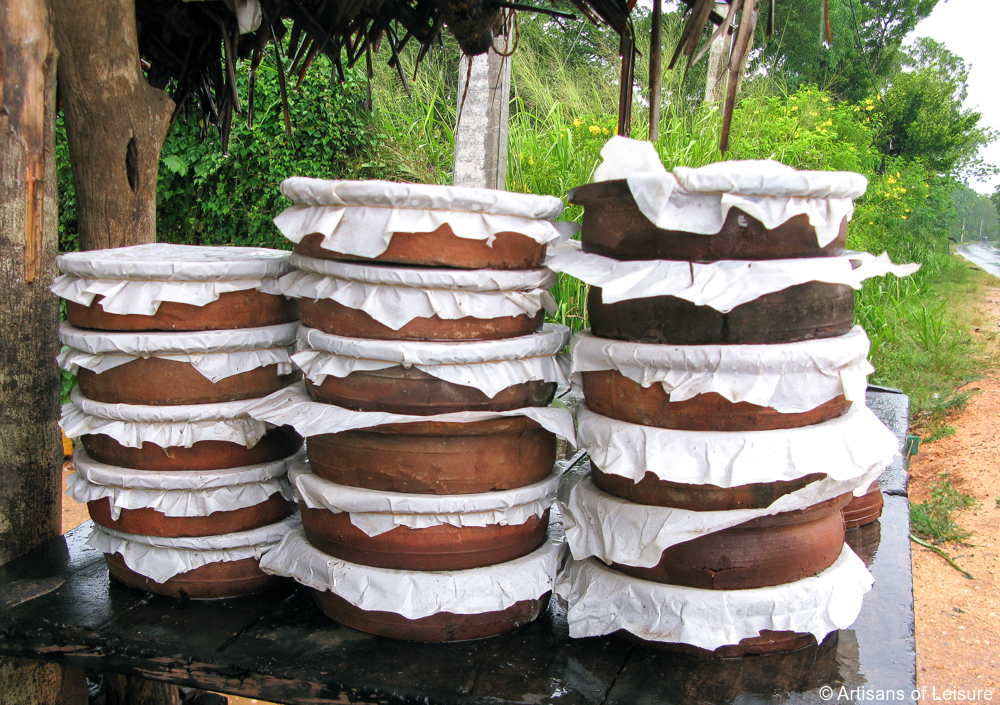 Cold drinks and towels are offered on arrival at a tented safari camp outside Yala National Park.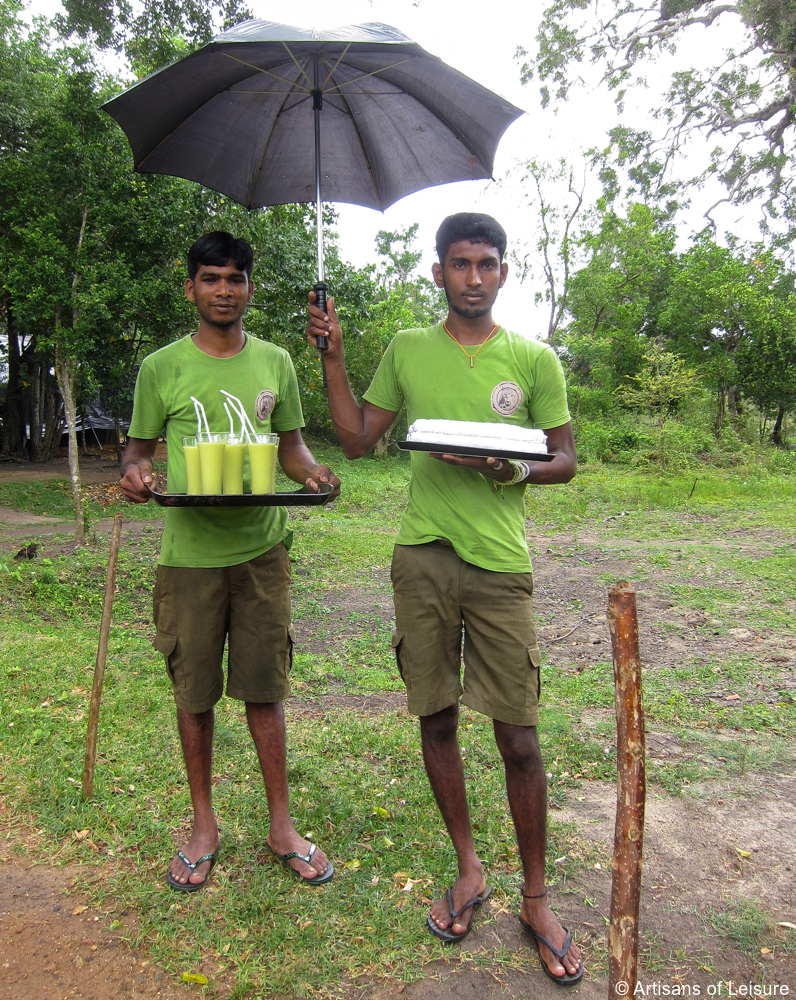 Lotuses and other flowers decorate the ceiling of a Buddhist cave temple.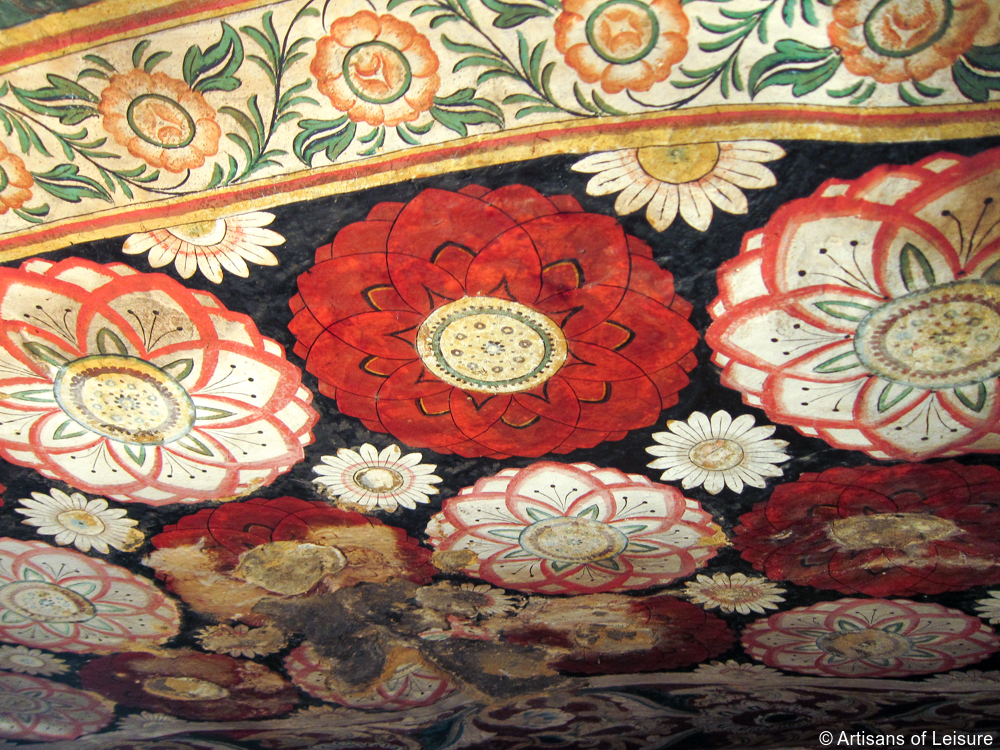 Breakfast at the Amanwella resort in Tangalle offers a view over the pool and private beach.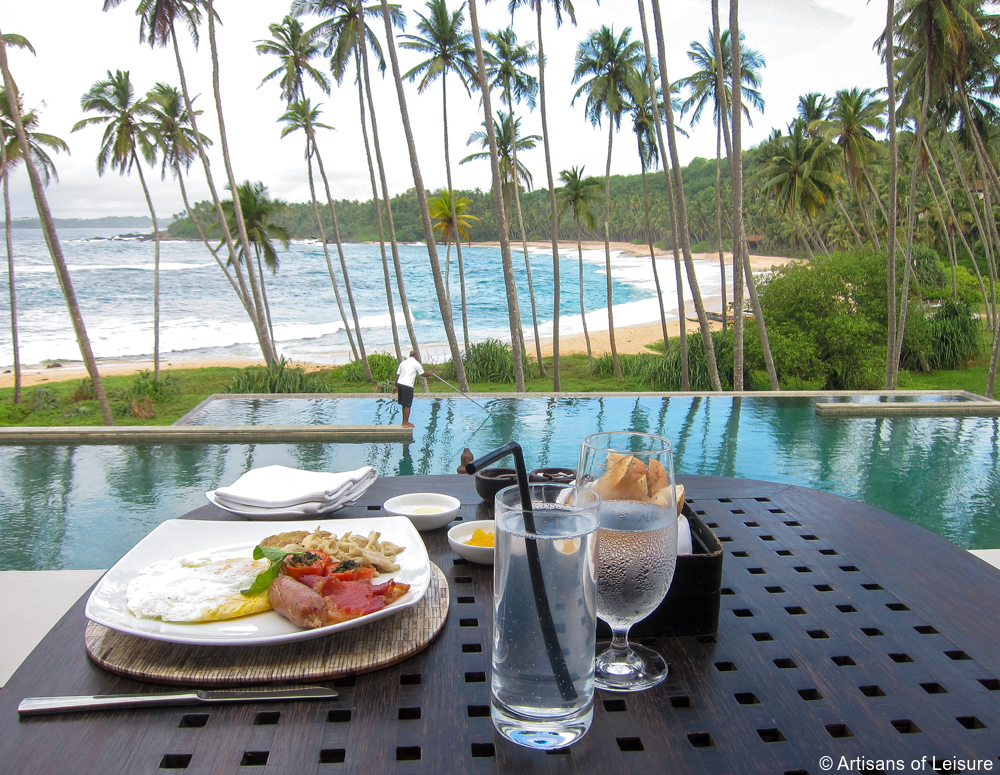 An employee at Amanwella waits to say goodbye by scattering flower petals.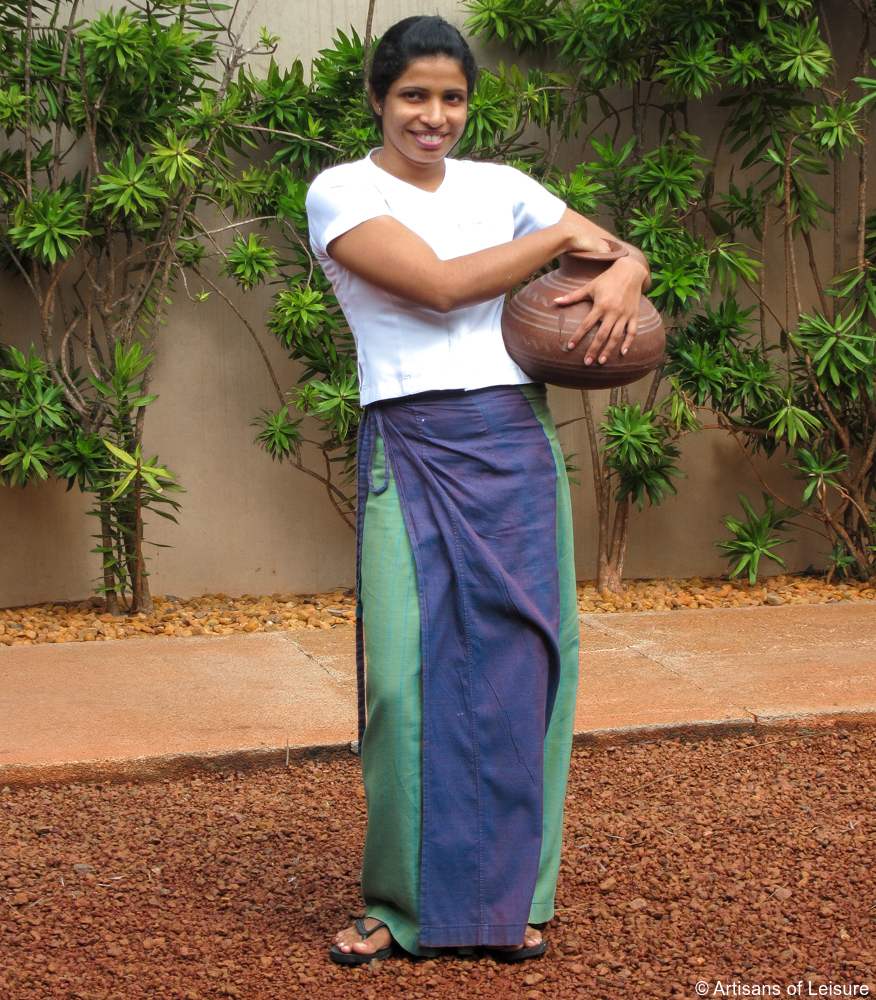 Palm trees, pools, beaches and colonial-style architecture are typical of the southern coast of Sri Lanka.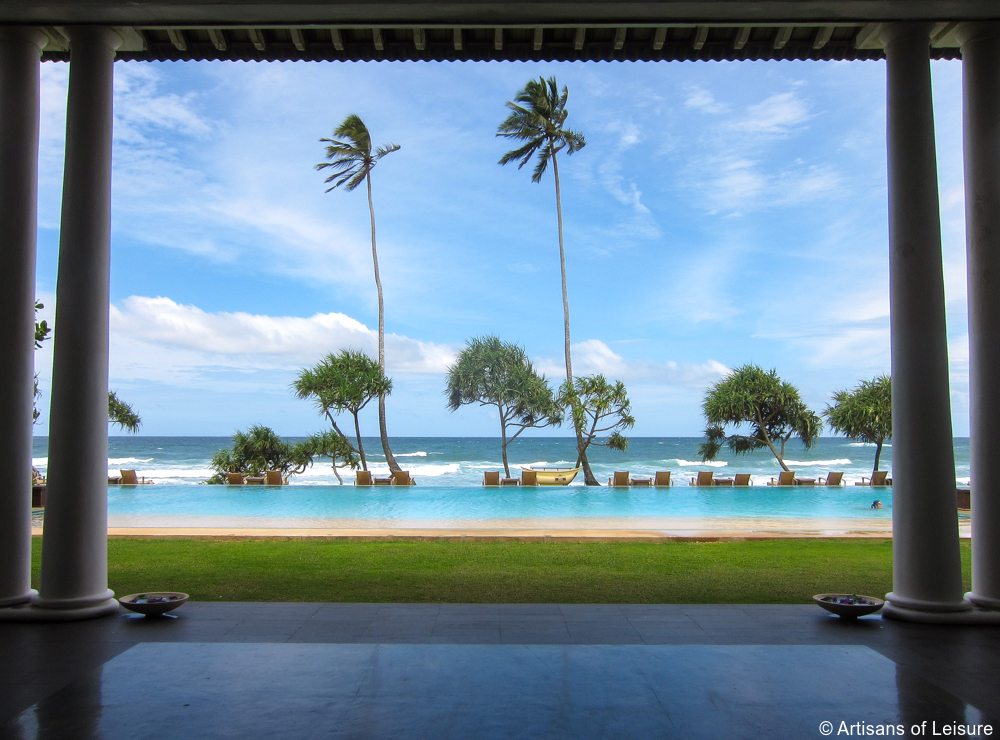 Colonial-style courtyards add an air of history.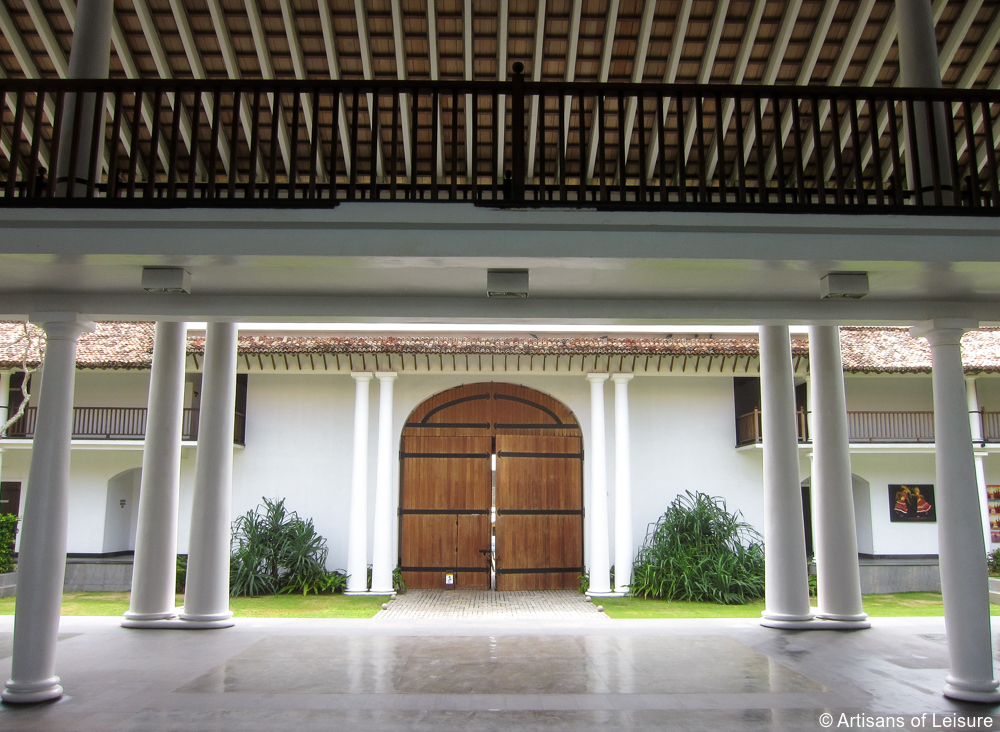 A flower arrangement greets visitors at a local hotel.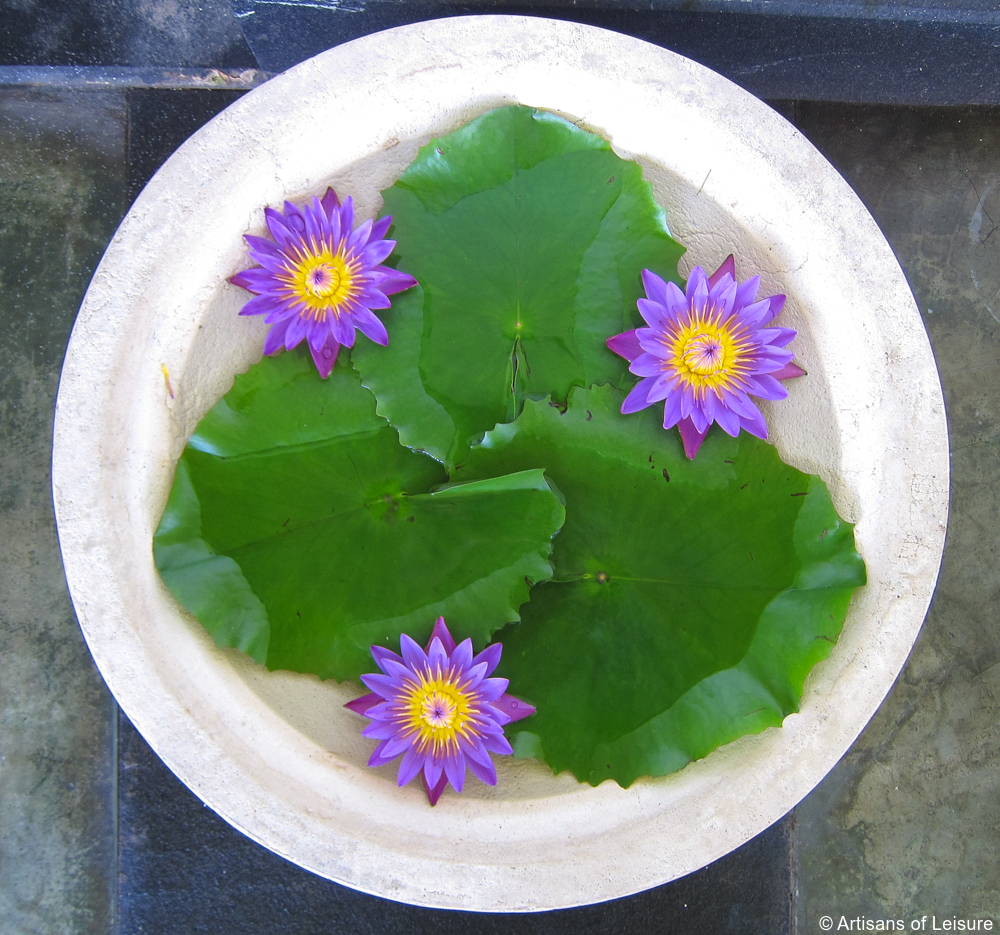 The Amangalla resort occupies a historic building in Galle that once housed the New Oriental Hotel. This sign is in the small museum inside the hotel.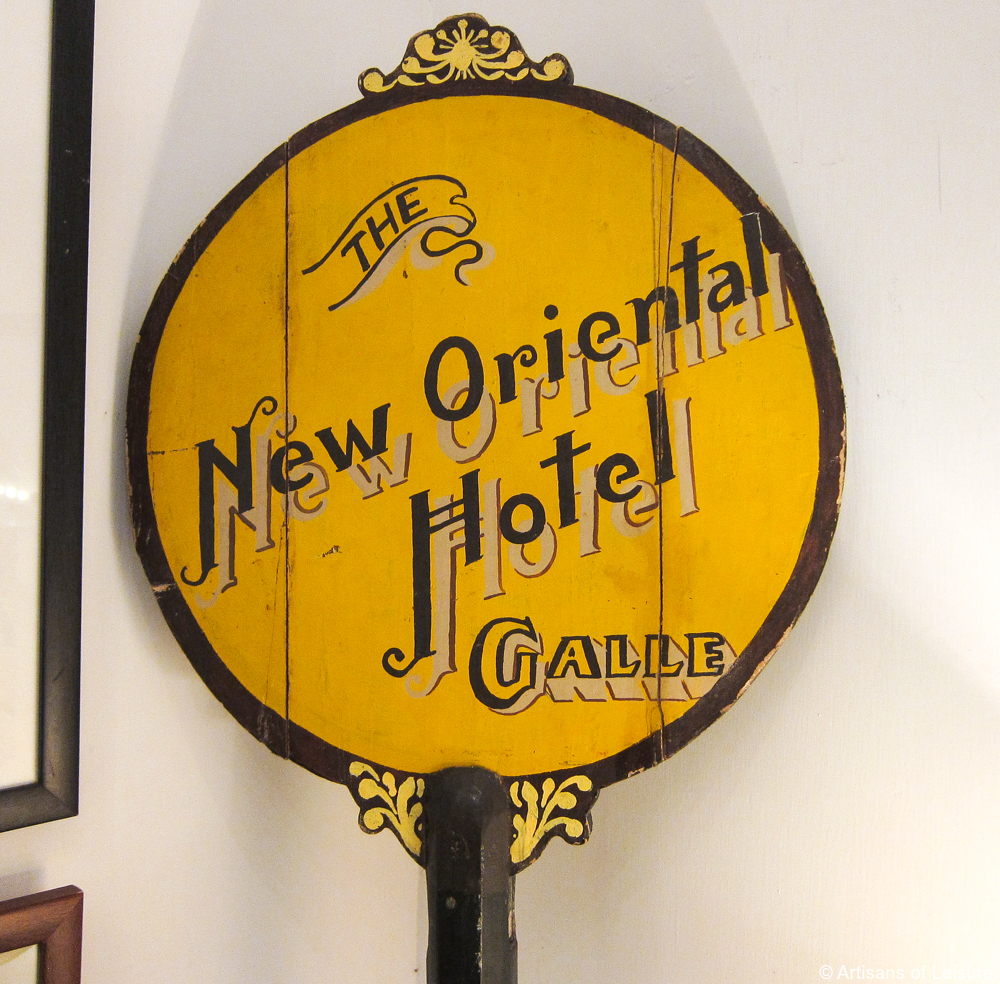 The top floors of the Amangalla have views over the tile rooftops of Galle Fort to the Indian Ocean.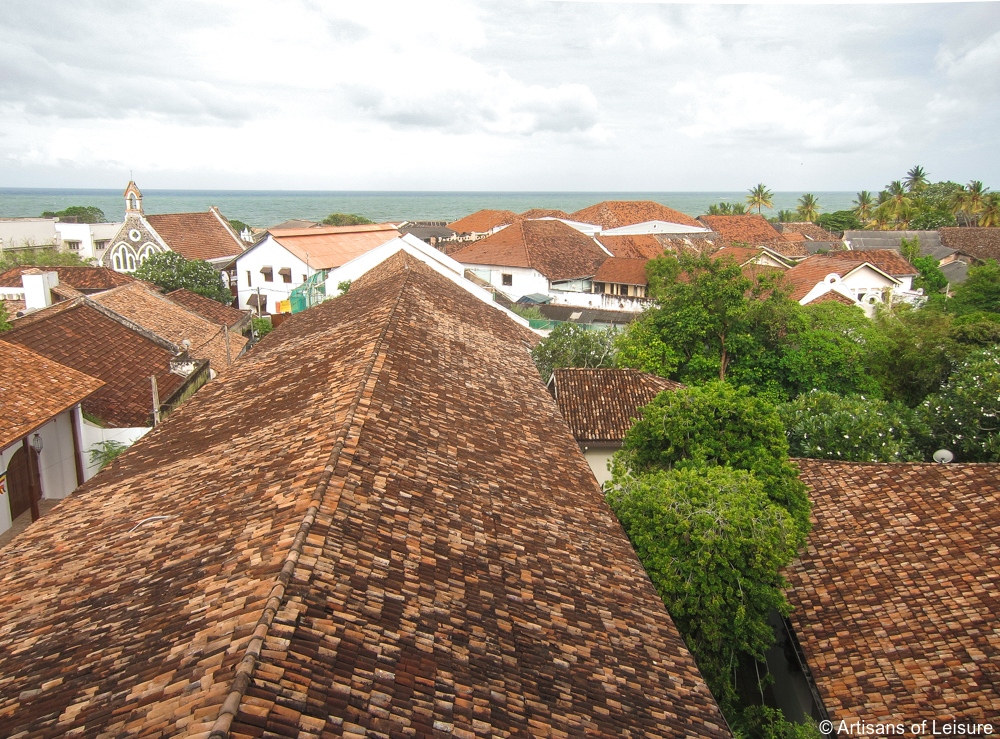 A delicious dinner of traditional Sri Lankan rice and curry at Amangalla features many different small dishes, such as chicken curry, pumpkin black curry, potato tempered and coconut sambol. We can also arrange a private cooking class to learn to prepare typical Sri Lankan dishes.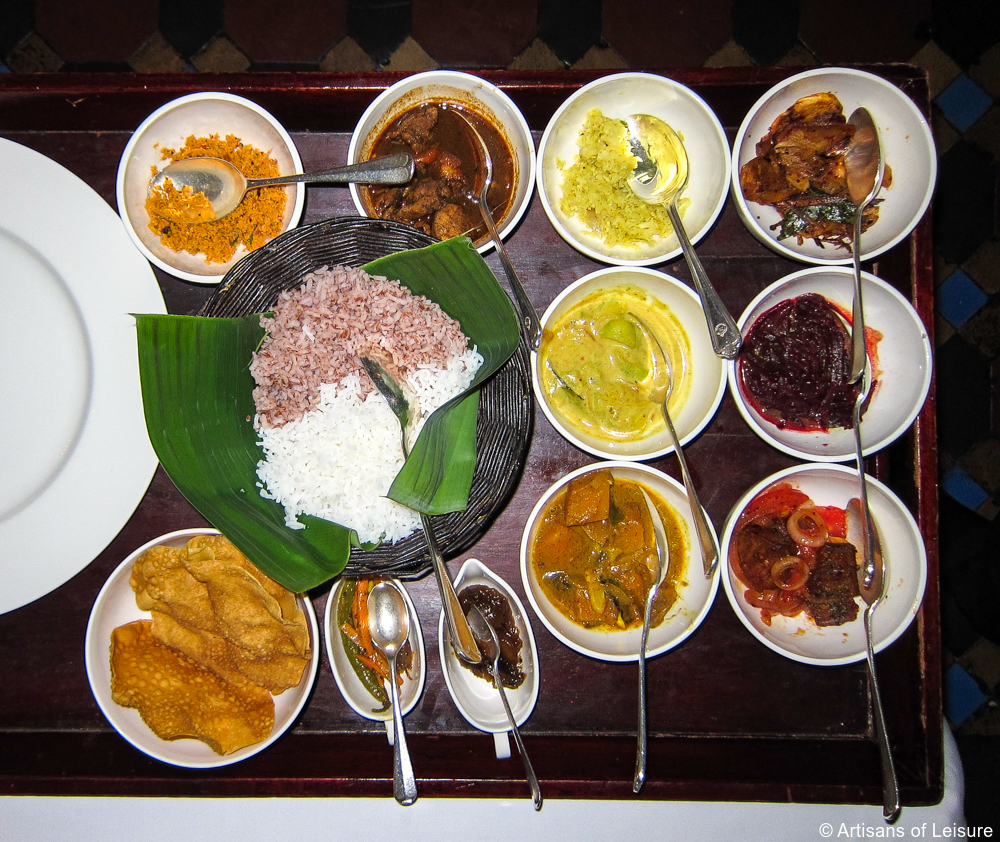 A hearty breakfast includes buffalo curd and treacle, homemade muesli, a tropical fruit smoothie and coconut water.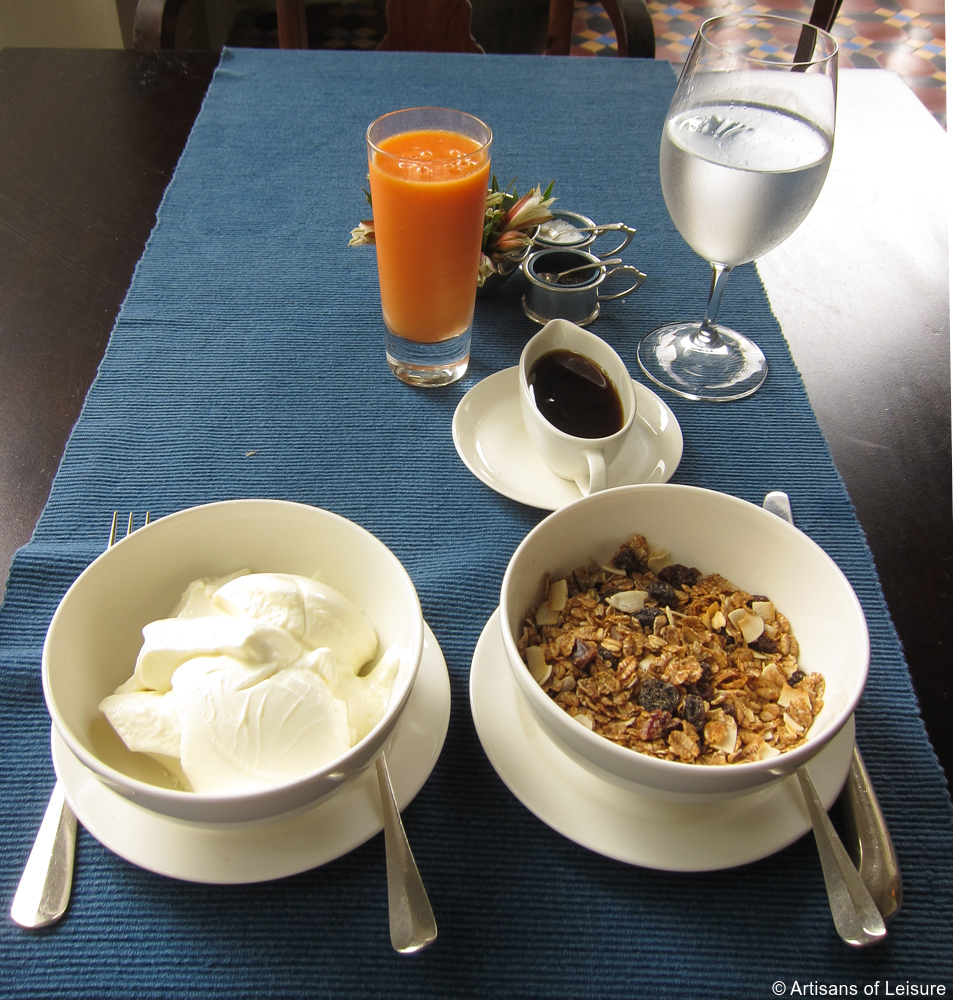 Geoffrey Bawa, Sri Lanka's most renowned architect, designed many hotels and other buildings around the island combining modern and traditional styles.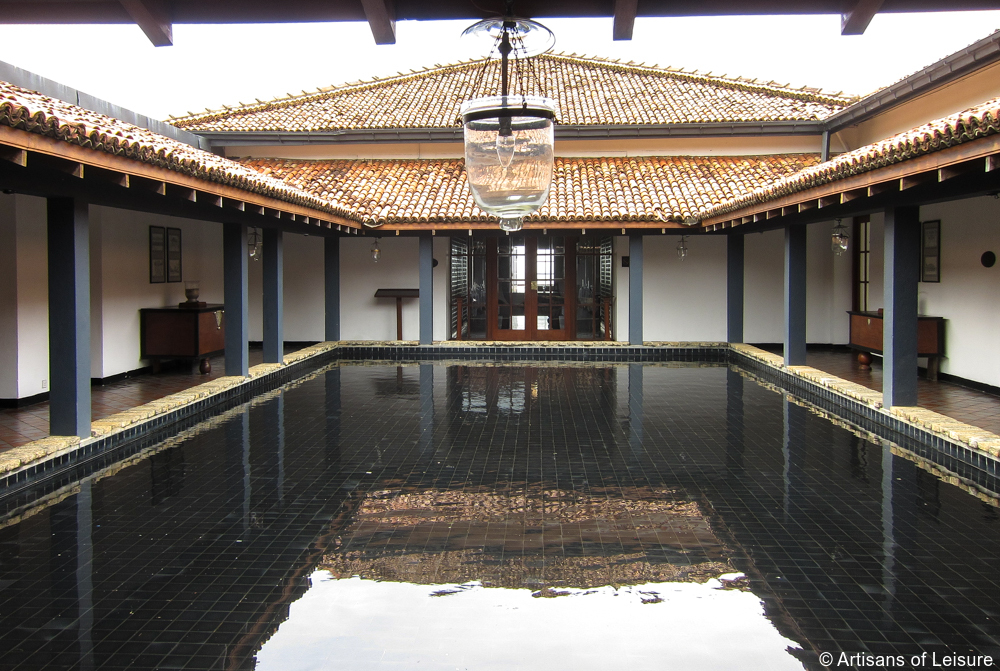 We can arrange touring of key Bawa buildings in Colombo and other parts of Sri Lanka, including Lunuganga, the architect's private country estate.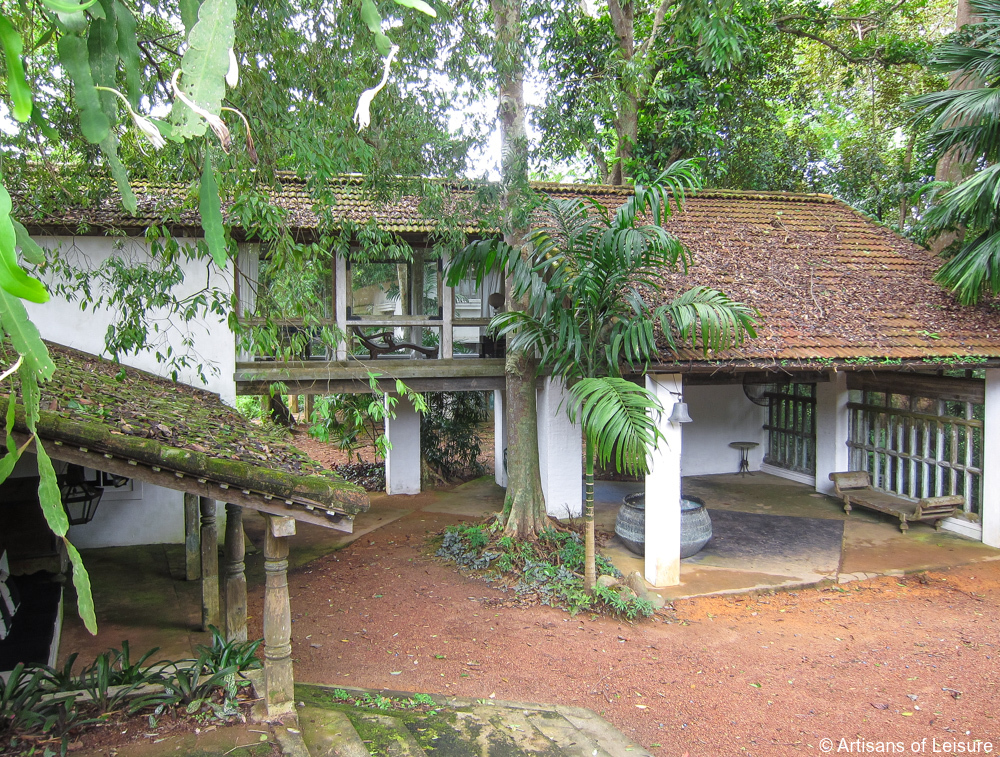 Geoffrey Bawa's brother, Bevis, was a noted landscape designer. We can arrange private visits to his country estate, which is known as Brief and has a variety of interesting outdoor rooms.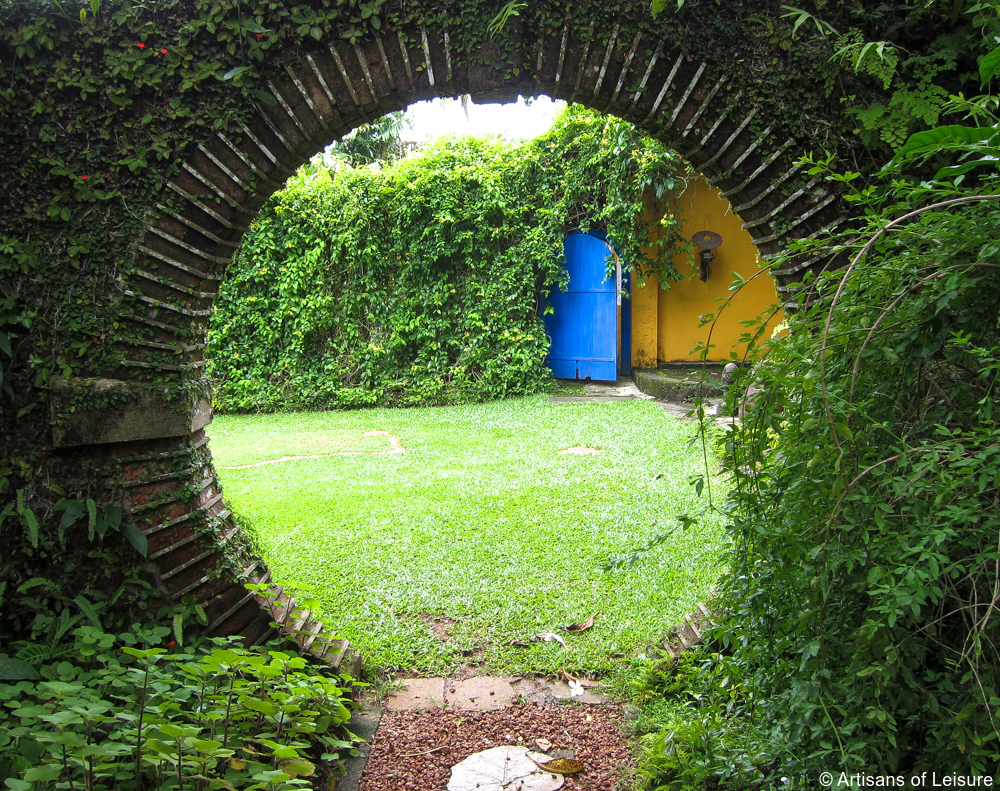 These bright blue fruit grow on the grounds of Brief.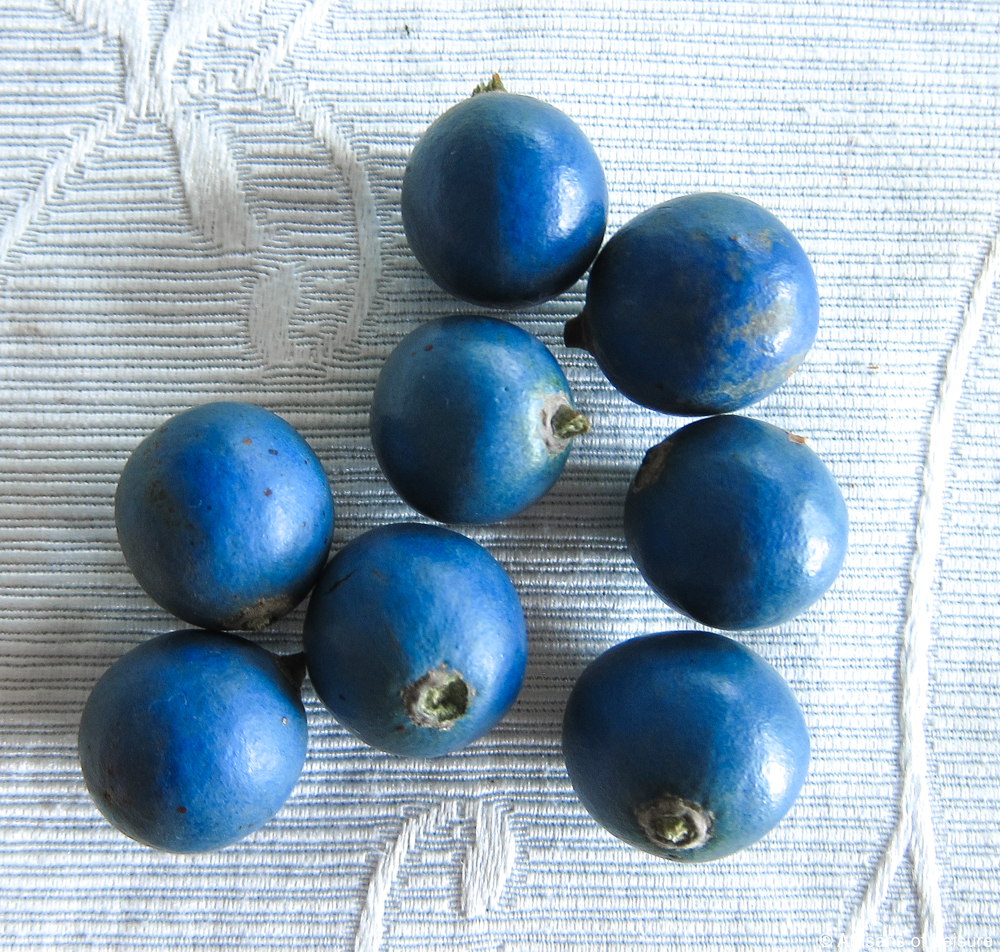 Masks are a traditional craft in Sri Lanka. This shop offers a wide variety, including some depicting local politicians and celebrities. We can also arrange for our travelers to watch artisans carving and painting masks.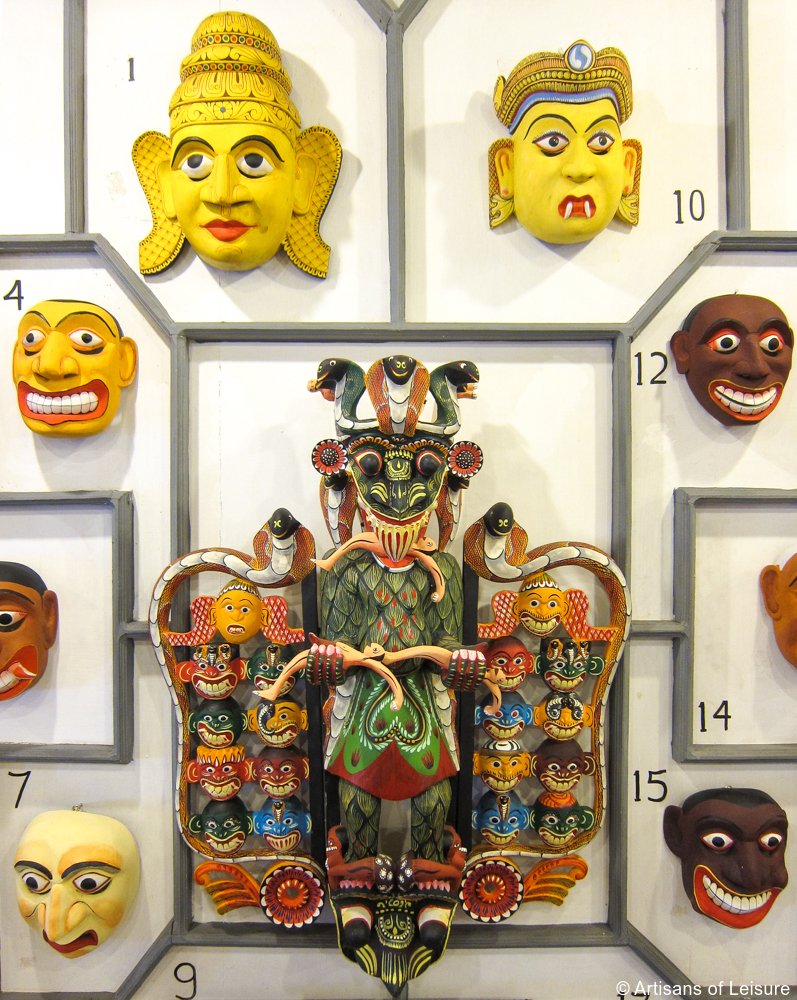 Three-wheelers are a common mode of transportation in Sri Lanka. The one on the left has broken down, so his friend on the right is putting his best foot forward to help out.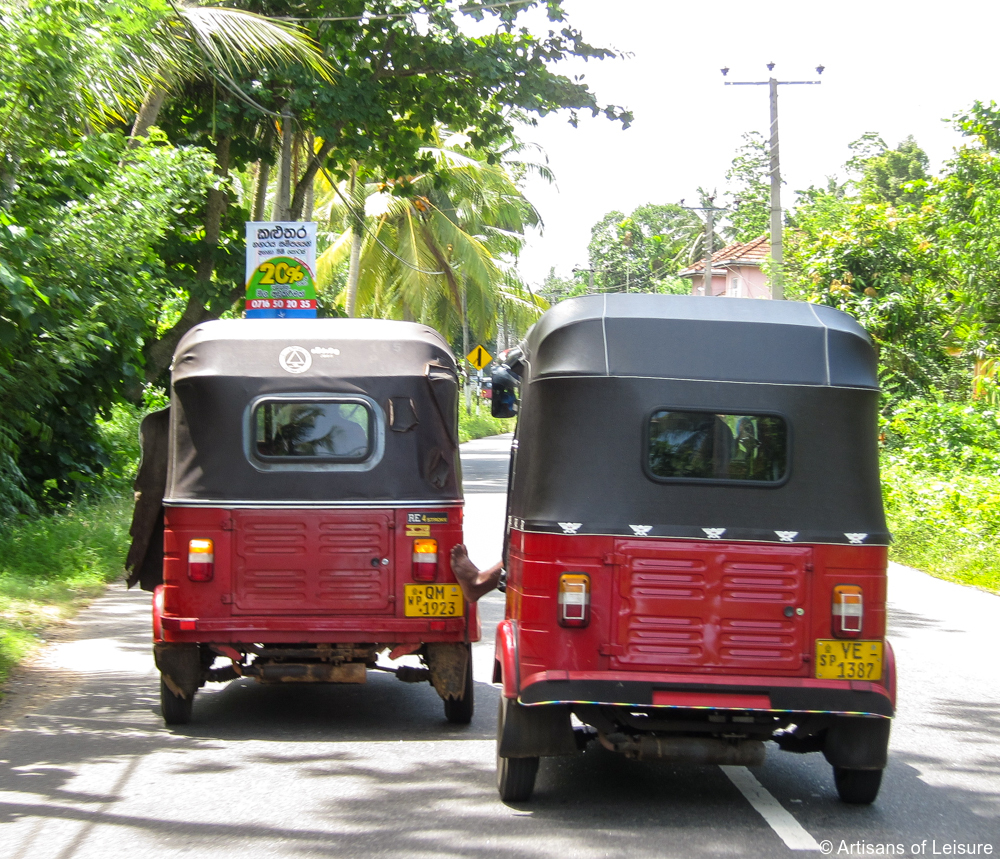 A monk's fan makes a fun—and useful—souvenir.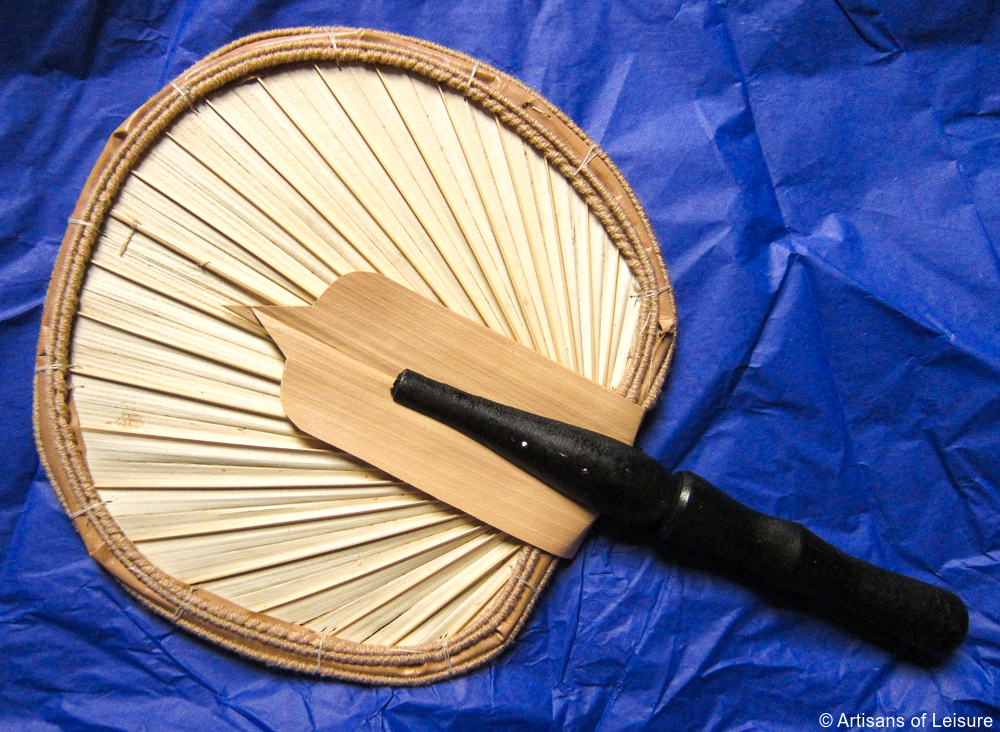 We can arrange stops at the best boutiques in Colombo and Galle to shop for typical crafts such as colorful handloom cotton sarongs, batik fabrics, utensils made from coconut shell and water buffalo horn, turned wooden candlesticks and more.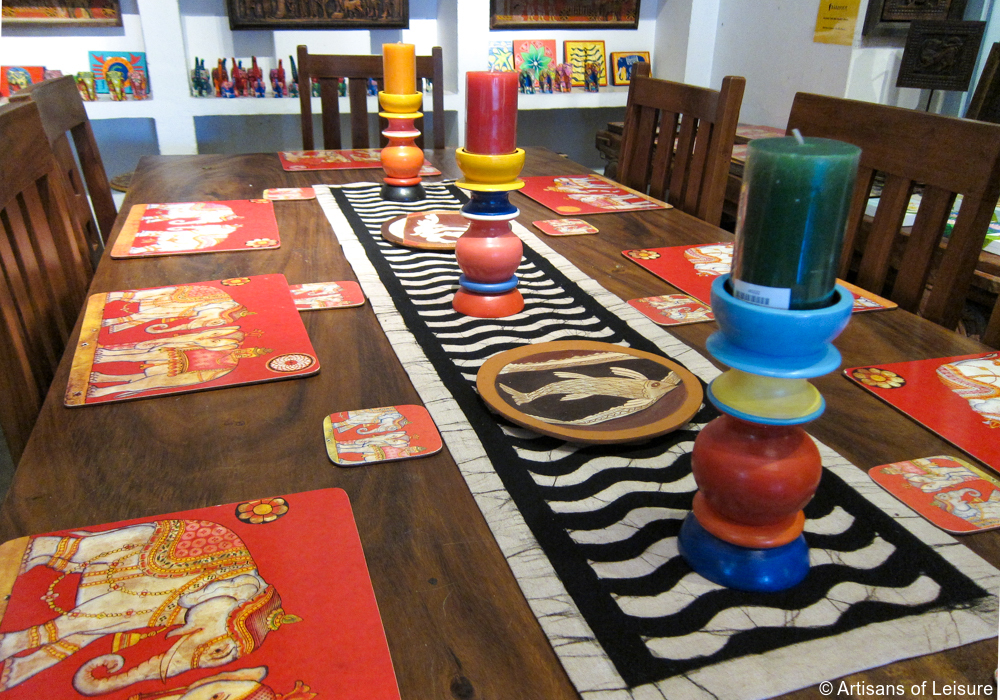 Contact one of our travel specialists to start planning a private Sri Lanka tour.
Tags: architecture, Buddhism, culinary, culture, flowers, food, resorts, Sri Lanka, Sri Lanka tours, tea, UNESCO World Heritage Site