February 19, 2015
Private Cooking Classes in Puglia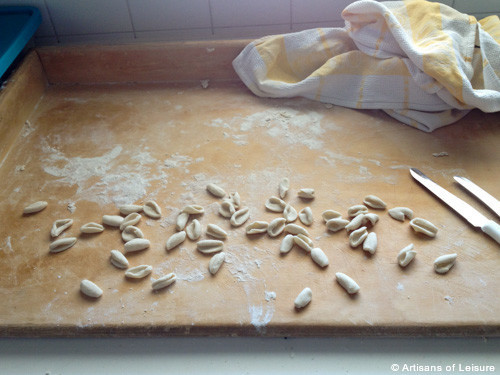 Puglia is the wonderful but often overlooked region that forms the boot heel of Italy. We love Puglia for its excellent local cuisine, whitewashed villages, outdoor activities, sandy beaches, luxurious hotels, and interesting culture and history.
A highlight of our private tours in Puglia is a private cooking class. Puglian cooking is distinct from other Italian regional cuisines in its simplicity and fascinating Greek, Middle Eastern and North African influences.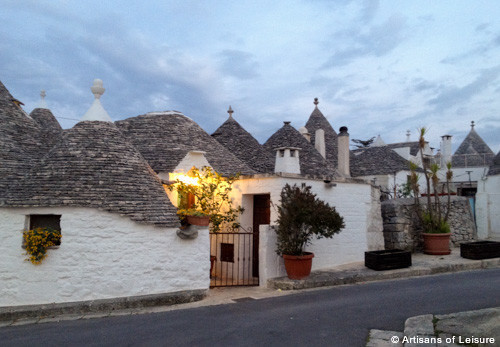 We offer several options, including learning to make a Puglian style of focaccia; learning the Puglian method for making pasta, which skips eggs and relies only on flour, water and salt; and creating orecchiette con le cime di rapa (ear-shaped pasta with broccoli rabe), one of Puglia's most famous dishes.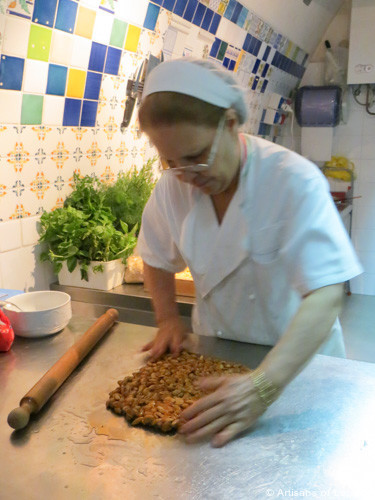 Our cooking classes in Puglia also typically include learning to prepare an assortment of vegetable-based dishes that utilize fresh produce grown or foraged in the region, such as paparine (wild poppy greens) with black olives; fave con cicoria, pureed fava beans with wild chicory; and stuffed eggplant with tomato, cheese and breadcrumbs.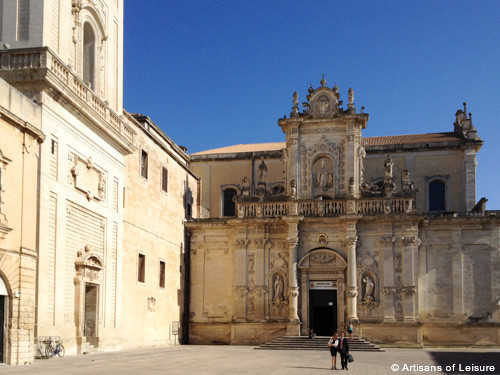 Puglian cuisine also emphasizes fresh seafood from the nearby Adriatic Sea in dishes such as tiella barese, a casserole of mussels, tomatoes rice and potatoes, and orata alla pugliese, roasted sea bream with potatoes.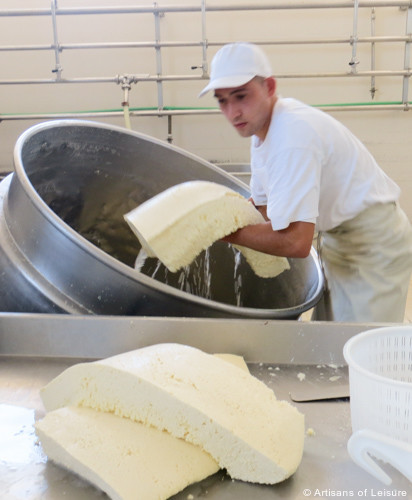 Another option is learning to make regional types of cheese such as caciocavallo, a distinct pear-shaped cheese that's stretched and aged, and burrata, a type of fresh mozzarella that's stuffed with a luscious blend of mozzarella and cream.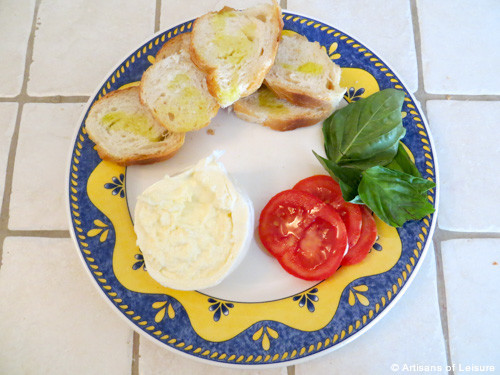 Cooking classes can also be combined with wine tastings and visits to centuries-old local wineries to learn about regional grape varieties and winemaking methods. Puglia is particularly known for rich, inky red wines made with Primitivo, Negroamaro and Uva di Troia grapes, but certain towns specialize in white wines.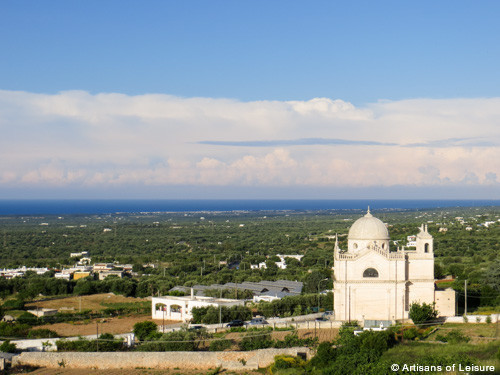 Contact Artisans of Leisure to book our Highlights of Puglia tour or to find out more about incorporating cooking classes into a customized private tour to Italy.